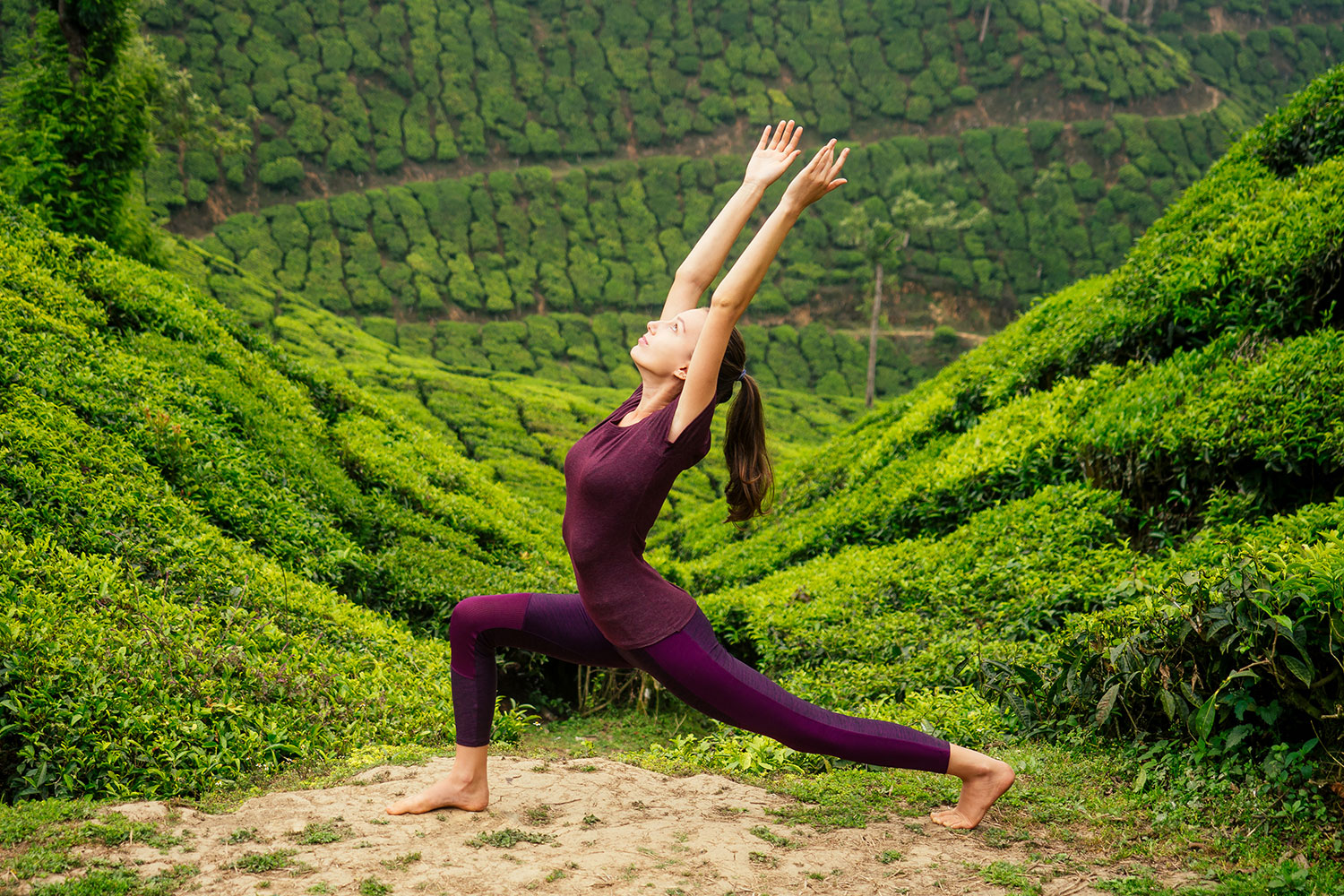 Beaches. Mountains. Rainforests. Peru's really got it all.
With some of the finest examples of pre-Columbian architecture in all of the Americas, the stunning scenery of the high Amazon, and some delectable local cuisine to boot, it's no surprise that Peru has been on the adventurous tourists radar for some time.
Recently however it has seen a boom in yoga-related tourism. There are many reasons for this, but the biggest one is a growing fascination with the ancient shamanic traditions of the reason, many of which incorporate plant medicines in to their rituals, including the psychedelic substances Ayahuasca and Huachuma.
Luxury here comes in the form of local medicinal treatments, purification ceremonies and outstanding mountain scenery. You can have a meditation retreat on a tiny island in a mountain lake, or deep in the heart of the jungle. You can combine your yoga with a kite-surfing holiday on the coast, or some of the best mountain biking in the world.
The tourist trade here is well established by now. It's easy to find comfortable accommodations, and there are plenty of options for those with vegetarian or vegan diets. Despite this, some of the popular areas are still quite remote, and require a bit of an intrepid spirit.
It's important to note that though Ayahuasca and Huachuma are legal in Peru, they are both powerful hallucinogenic substances and should not be taken lightly. They are not appropriate for everyone. Do your research if you are curious about them.
Here are our picks for the top ten luxury Yoga retreats in Peru: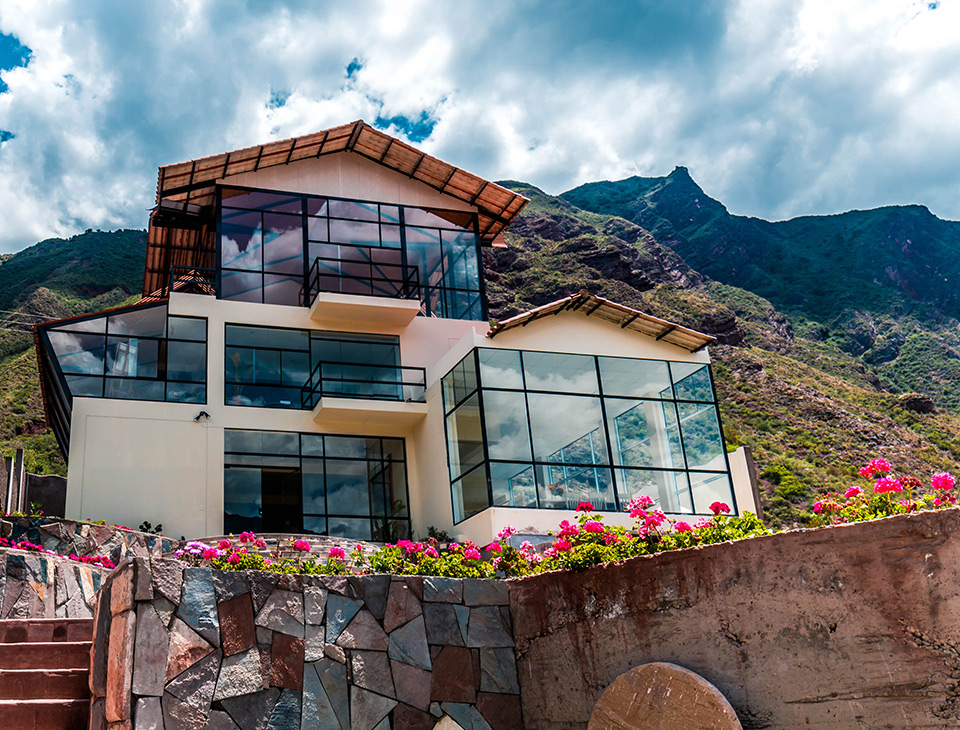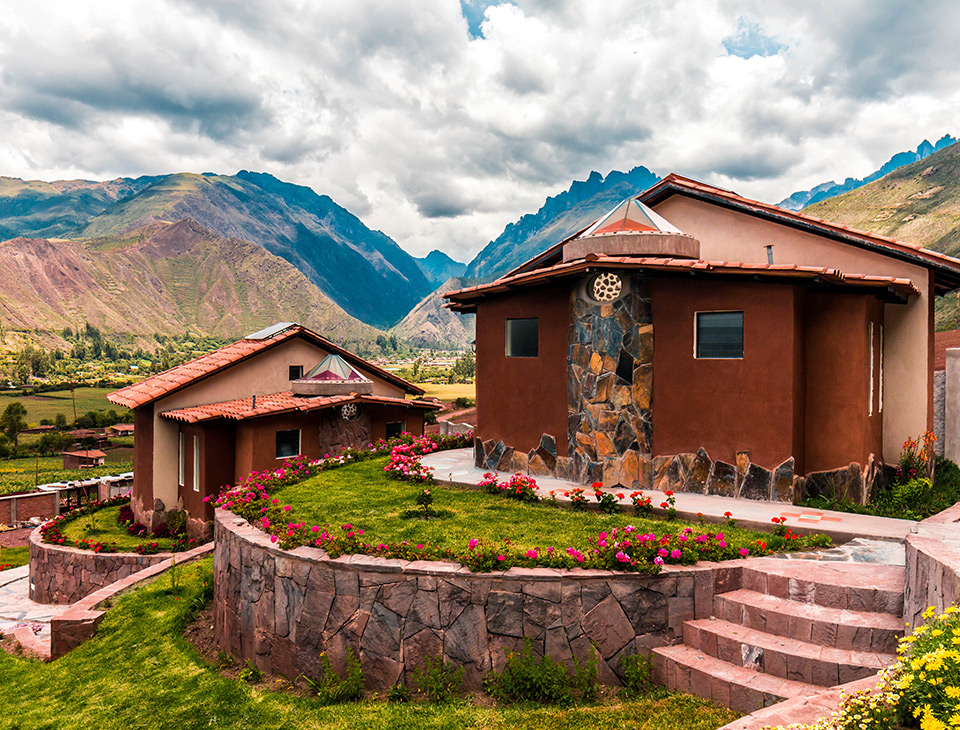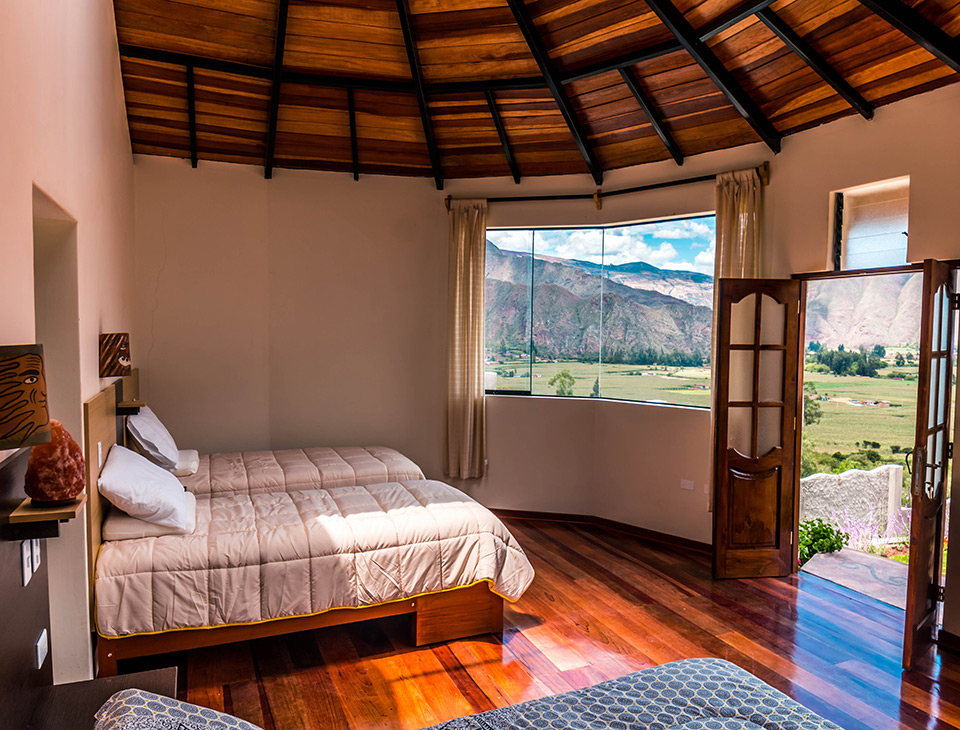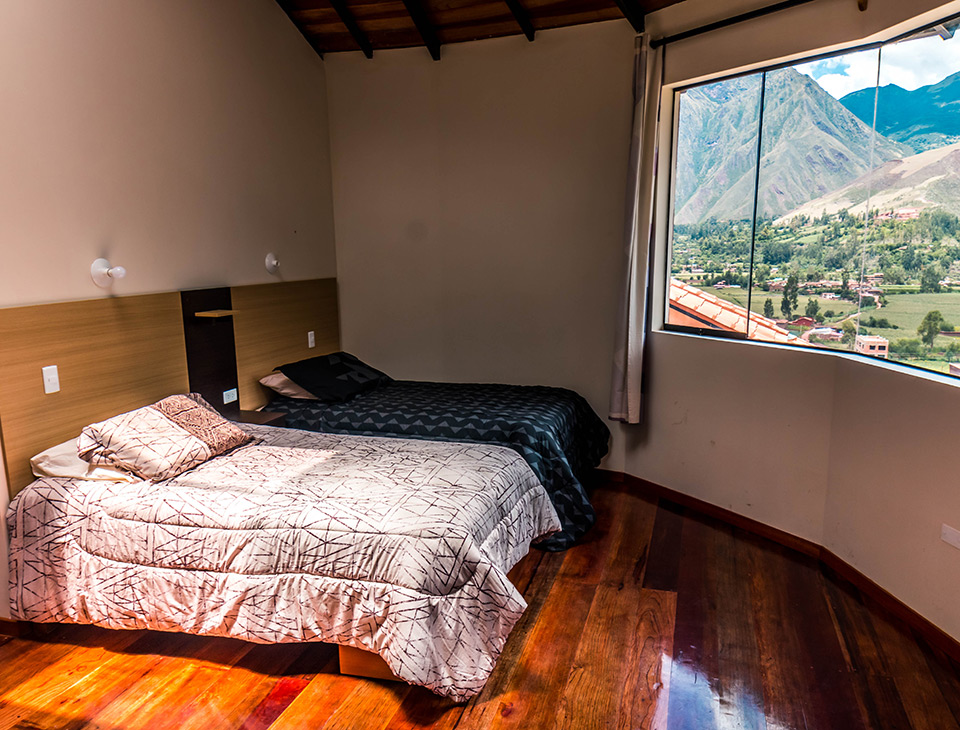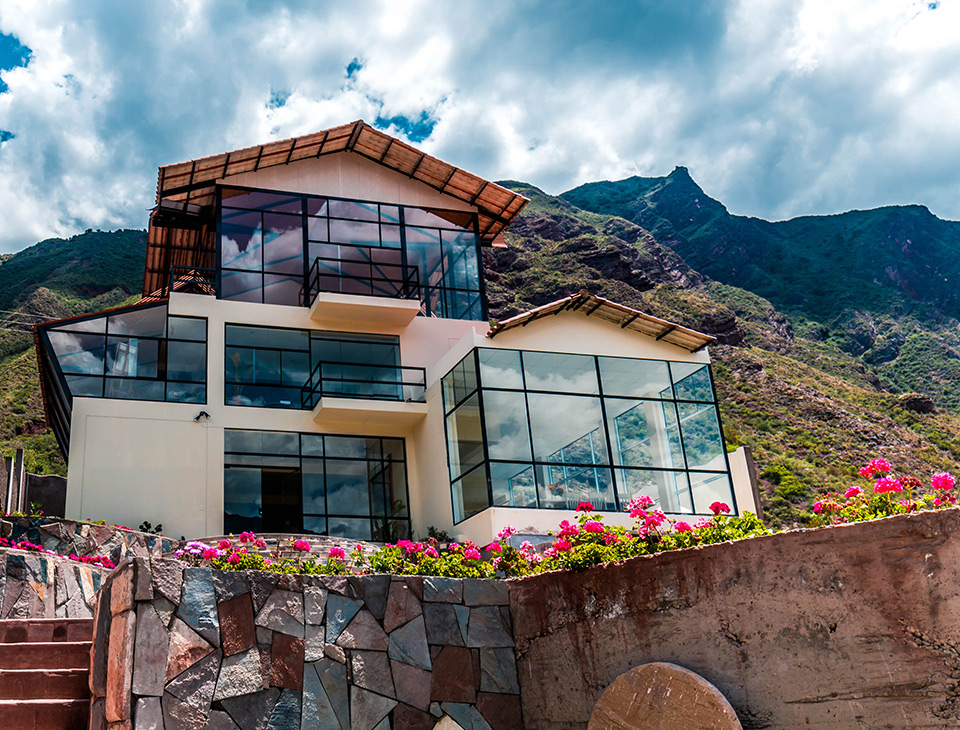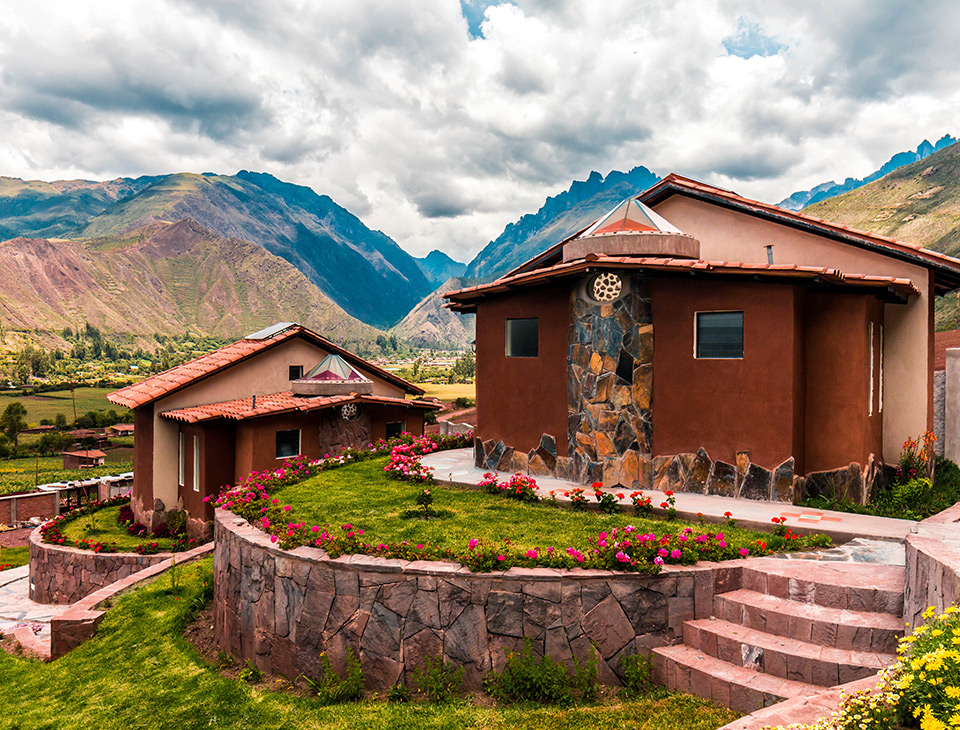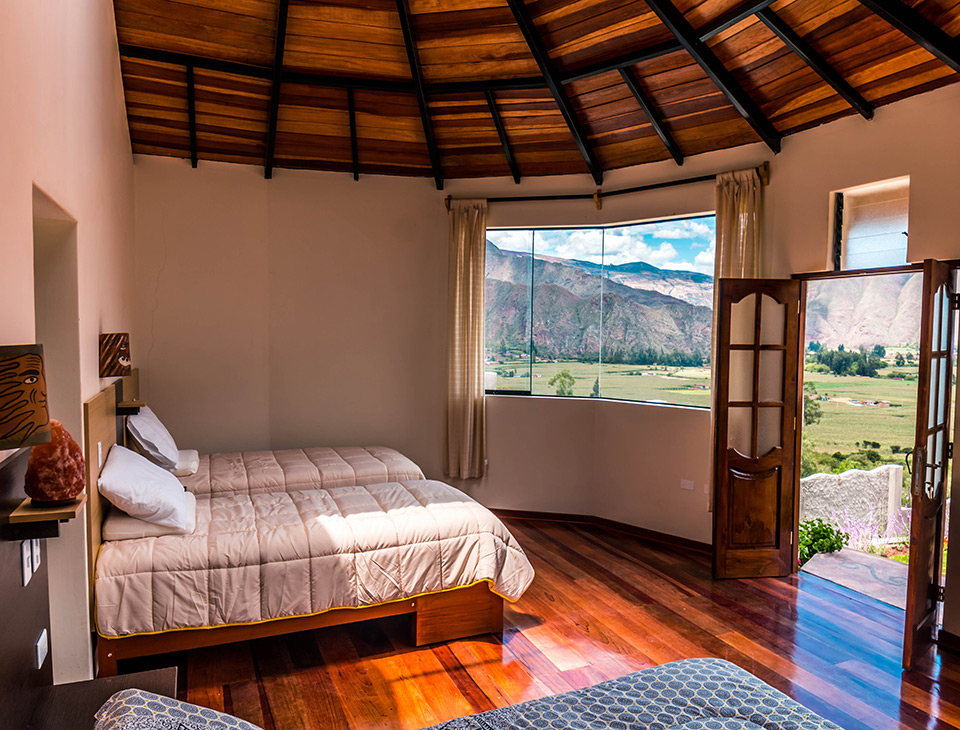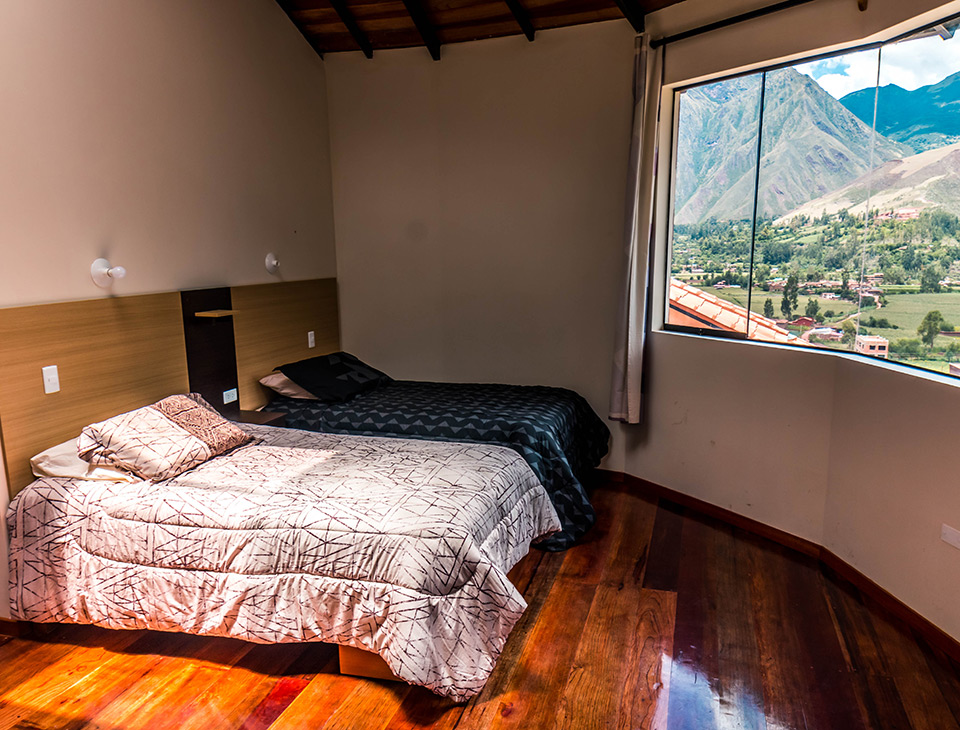 Familiar to anyone who spends enough time in the Instagram yoga-space. Samadhi boasts one of the most incredible views in the world from it's famous shala, which overlooks the Sacred Valley in a wide, breathtaking vista. They rent their space out to many international retreat providers but also organize one-off specially curate retreats themselves.
Program: Their Sacred Elements Journey occurs in November and includes a 5 day yoga retreat, with optional extensions that include guided tours of Cusco city and Machu Picchu. Yoga and meditation classes are held daily, and participants will be able to take part in traditional Andean sacred ceremonies and rituals.
What We Like: We know that it's not the most yogic thing to say, but their shala might just be one of the best places for Instagram yoga pics in the entire world. Look at that view!
Cost: Their Sacred Elements retreat costs $1749. The optional Cusco tour is an additional $200, and the optional Machu Picchu excursion is an additional $460.
Address: Huayllabamba 08670, Peru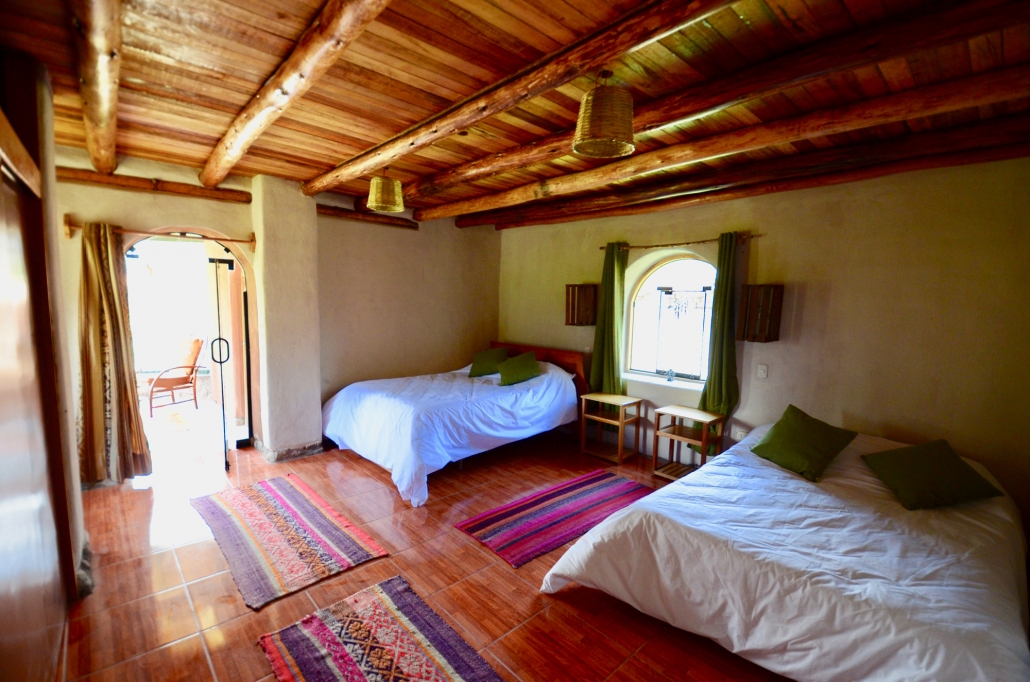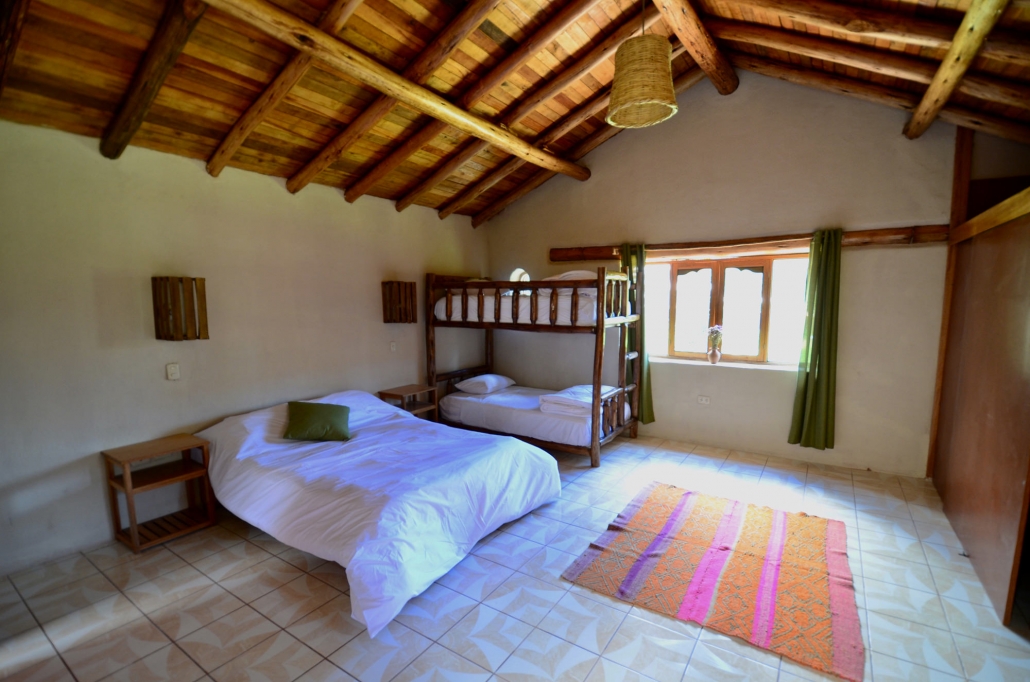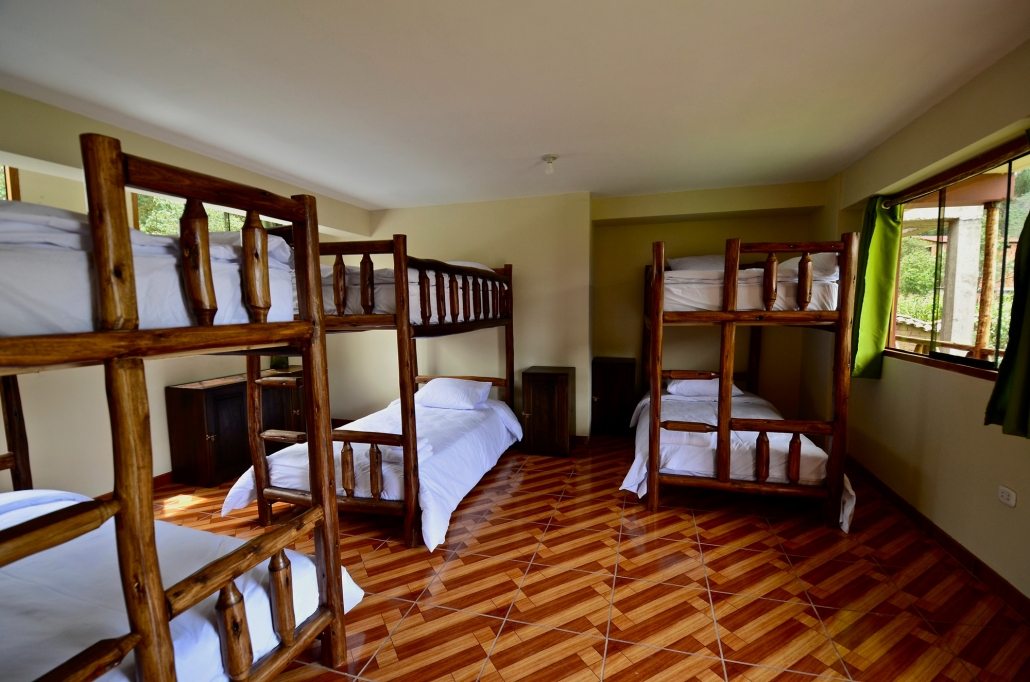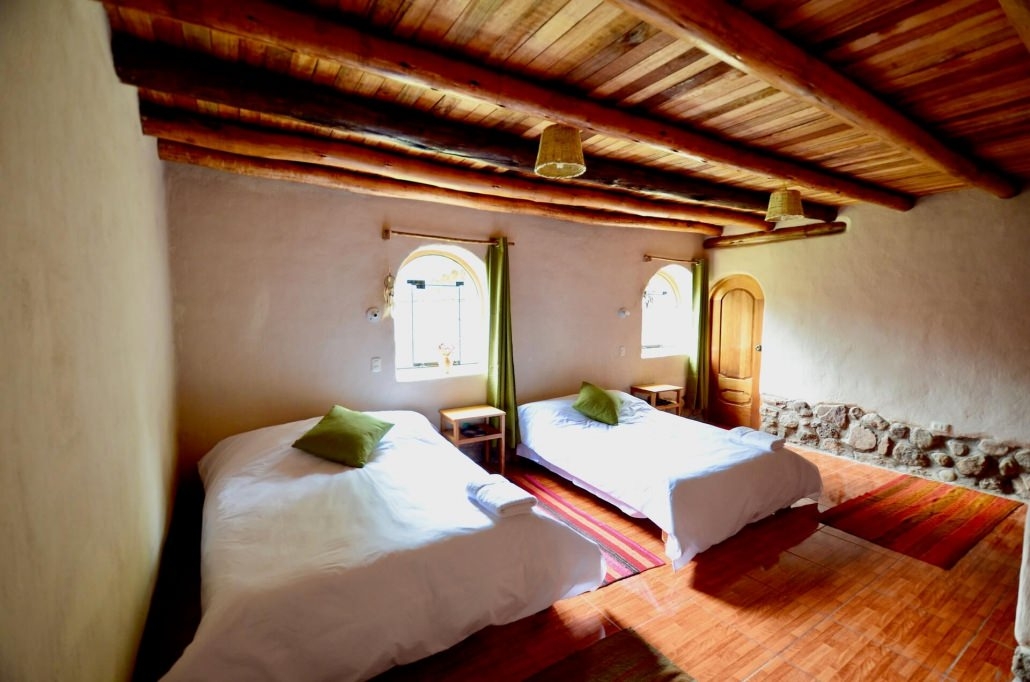 KinsAccom-double-superior-1030x682
KinsAccom-family1-lower-resr-1030x682
twin-room-urubamba-yoga-retreat-eco-lodge-kinsapacha-1030x682-1-1-1030x682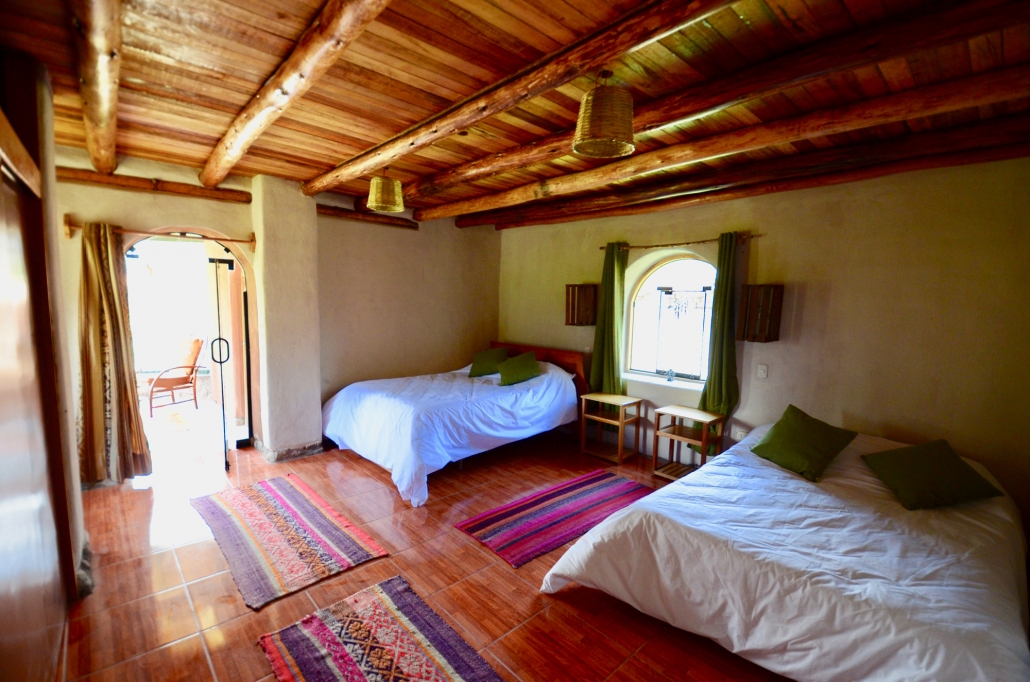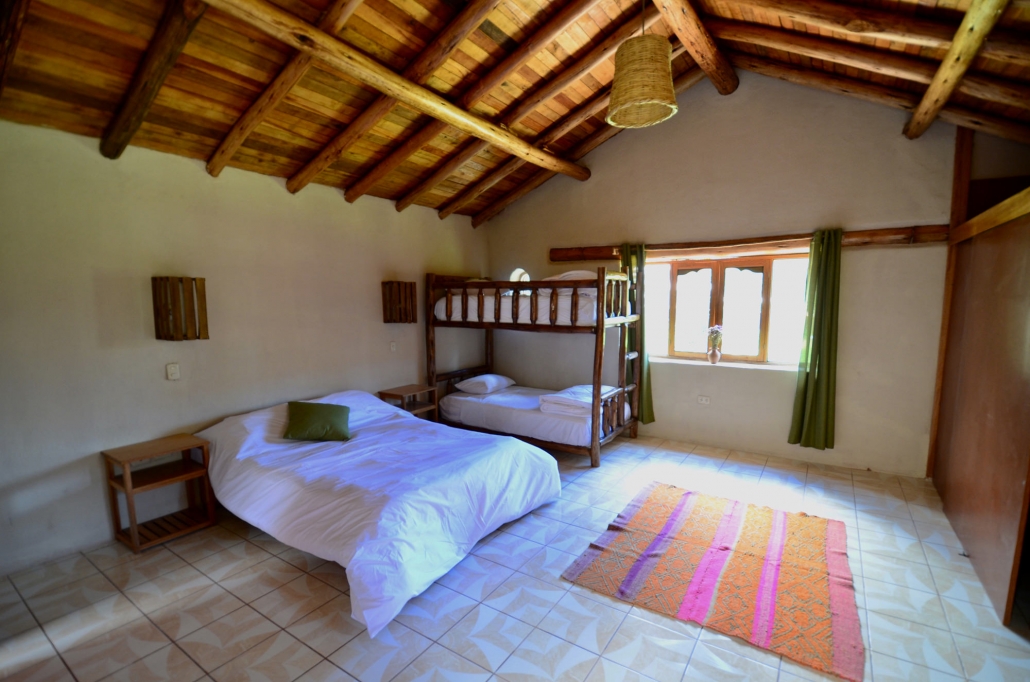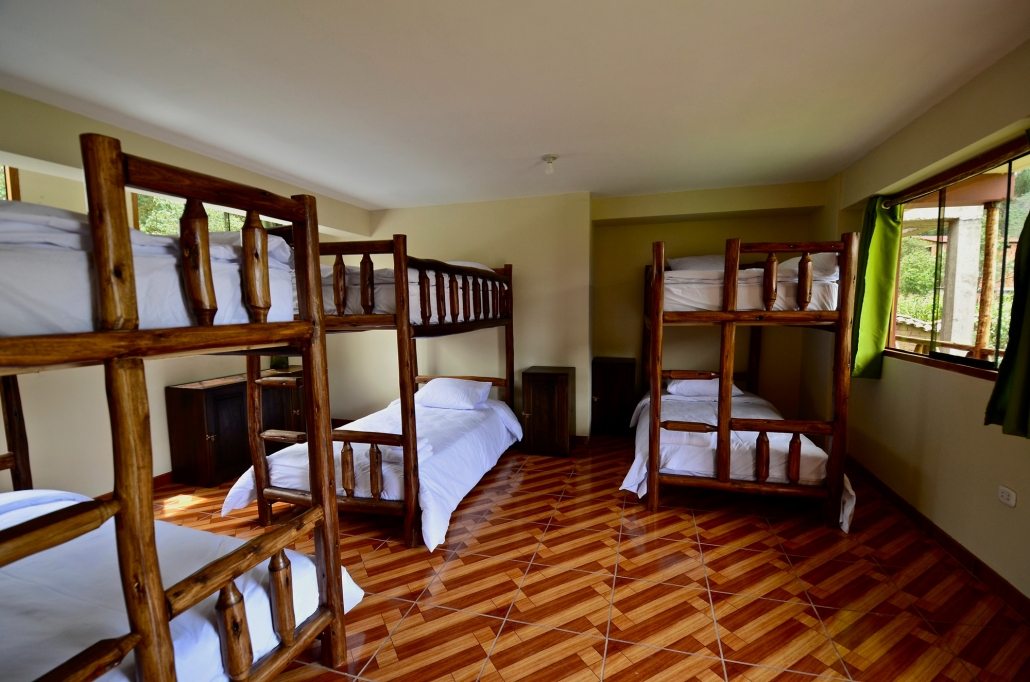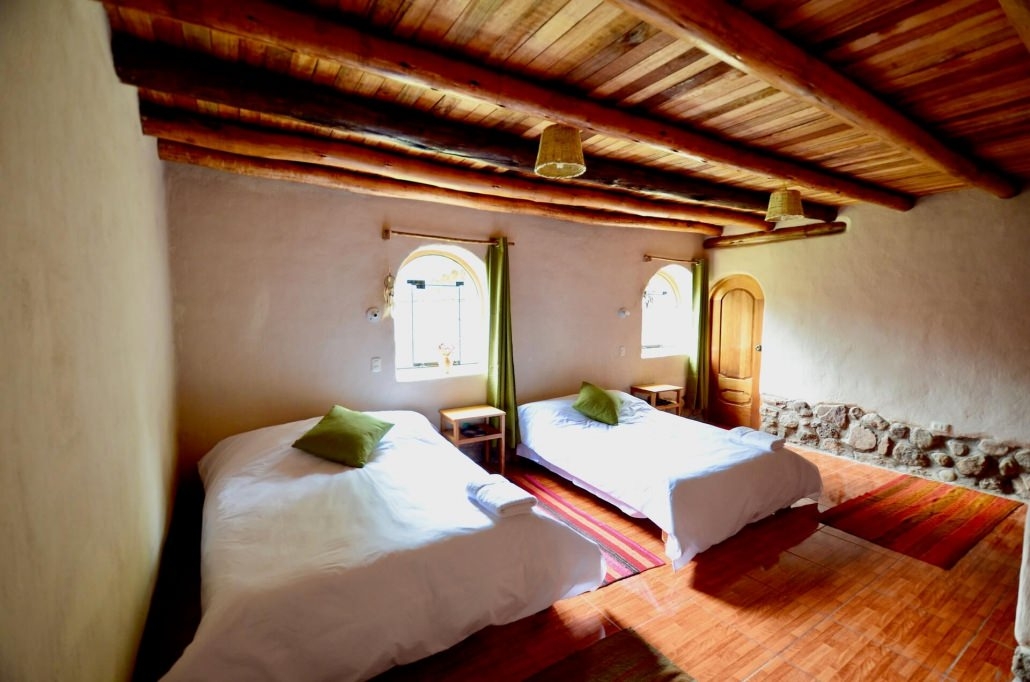 Kinsapacha is a yoga retreat centre and eco-resort located in Urubamba, the heart of the Sacred Valley of the Incas. They offer a high standard of accommodation, with spacious, tastefully decorated rooms and daily yoga and meditation classes available for all guests. They also rent out retreat space for international providers and offer customizable personal retreats for individuals and small groups.
Program: Their one week yoga retreat includes daily yoga and meditation classes according to the weekly schedule, a wholesome vegetarian breakfast and dinner and an Ayurveda workshop. Tours to the Maras salt farms and the nearby Ollantaytambo ruins, as well as a guided hike of the surrounding hills are also part of the package.
What We Like: The town of Urubamba, and the river it's named after, form the cultural heart of the popular Sacred Valley. This is the perfect jumping off point for trips to Incan ruins and cultural sites before or after your retreat, including the magnificent Machu Picchu.
Cost: Contact for more information.
Address: Sector Palccaraqui, Quinsacucho s/n, Urubamba, Peru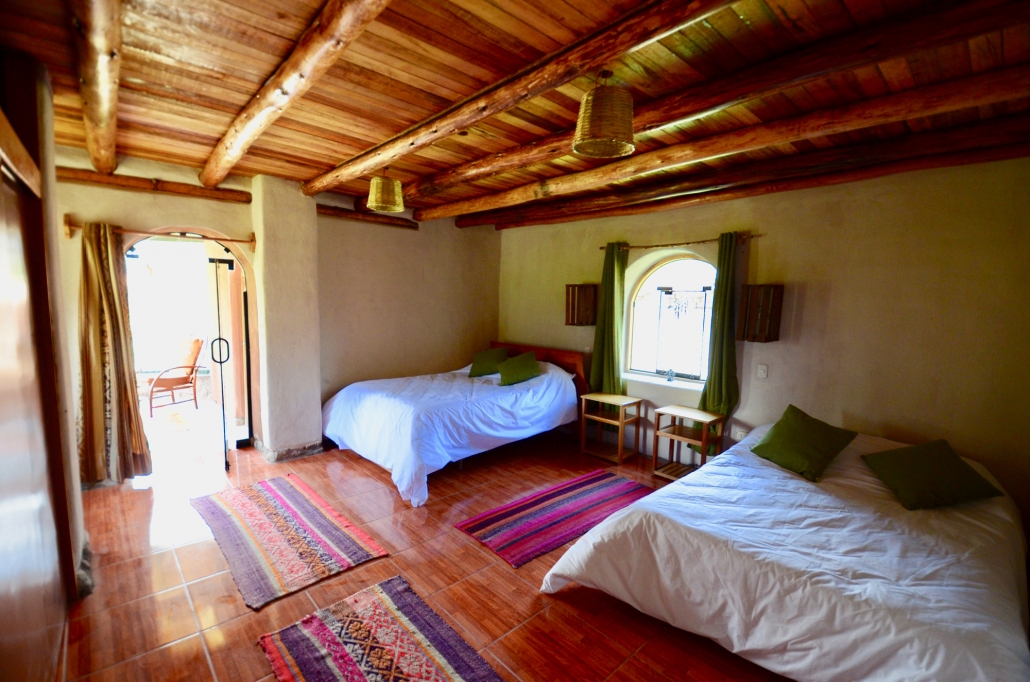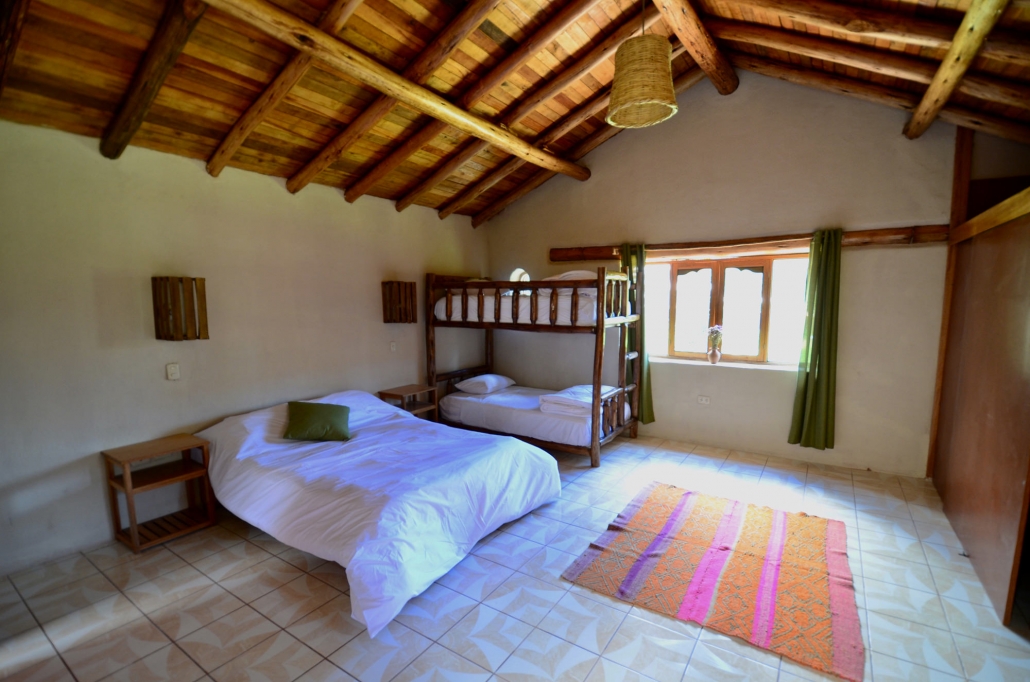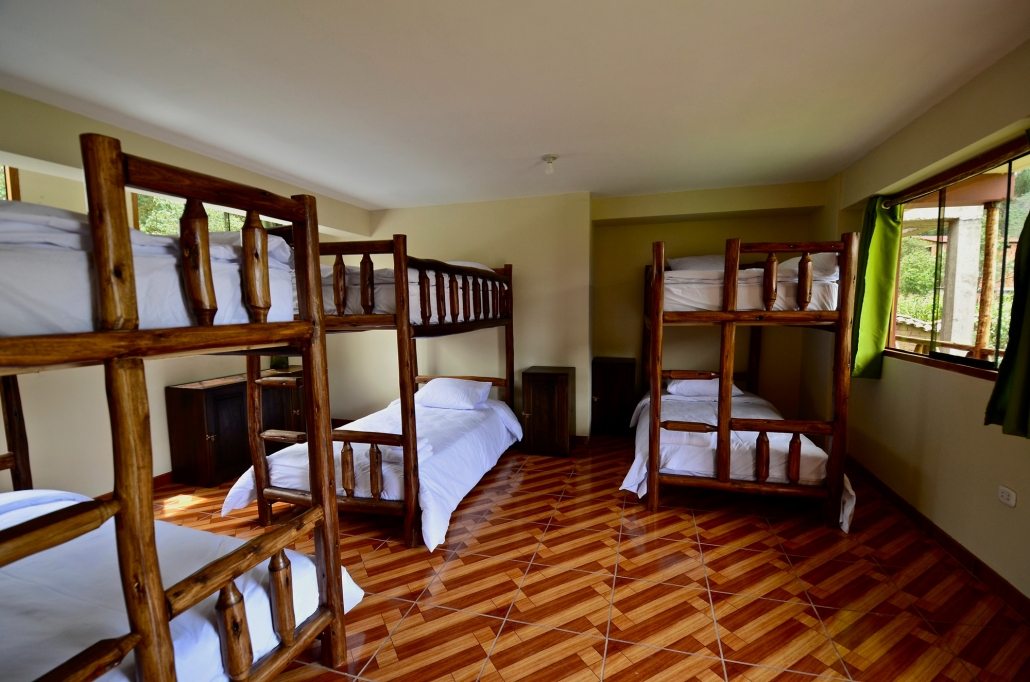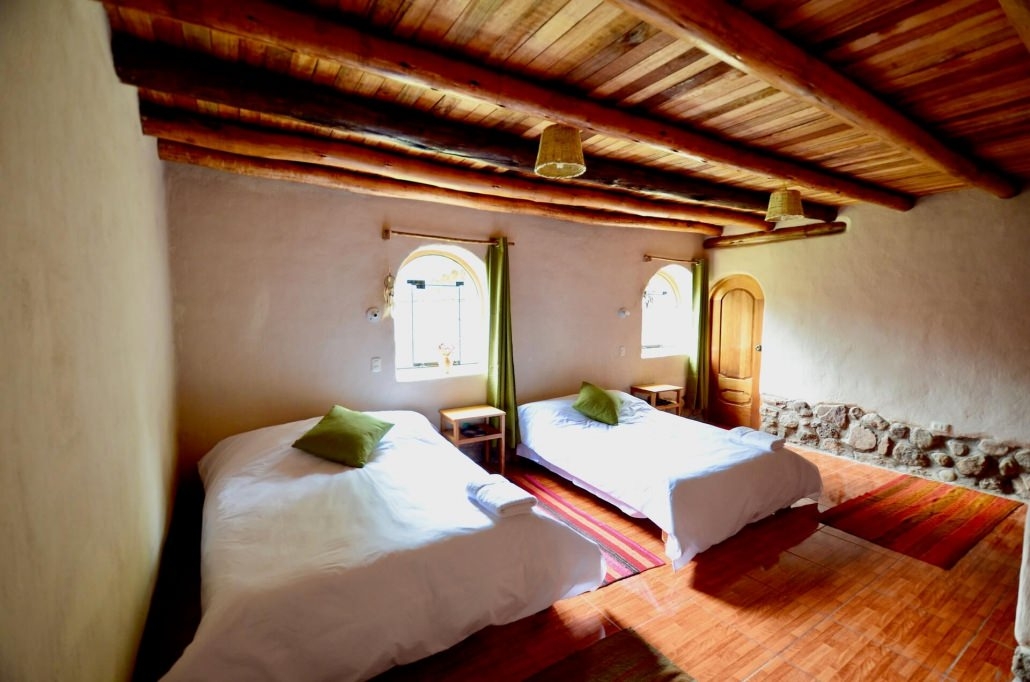 KinsAccom-double-superior-1030x682
KinsAccom-family1-lower-resr-1030x682
twin-room-urubamba-yoga-retreat-eco-lodge-kinsapacha-1030x682-1-1-1030x682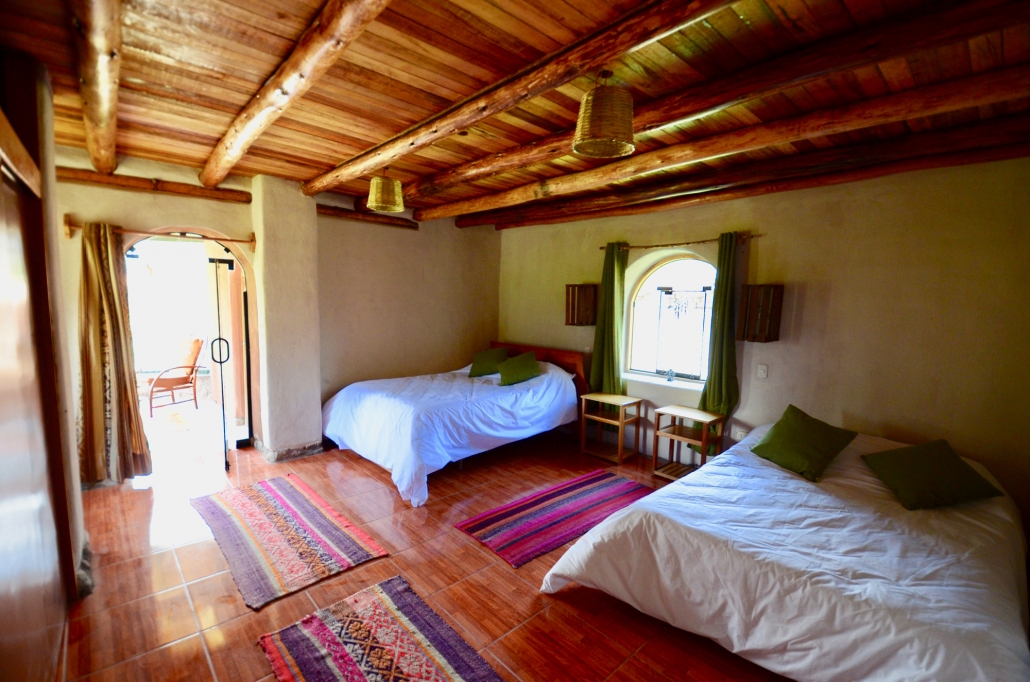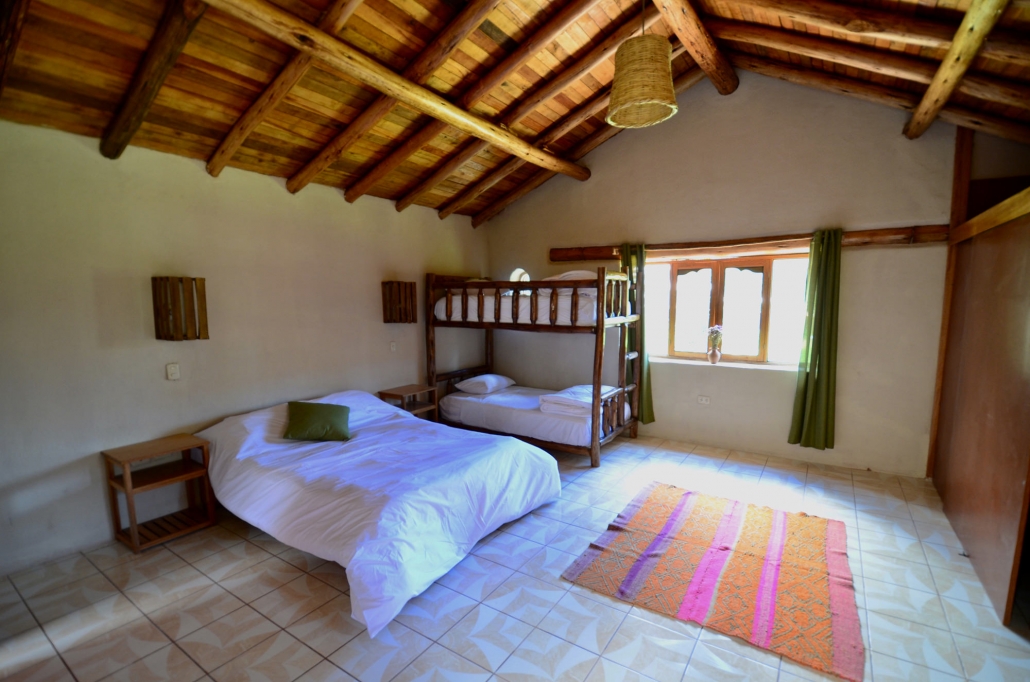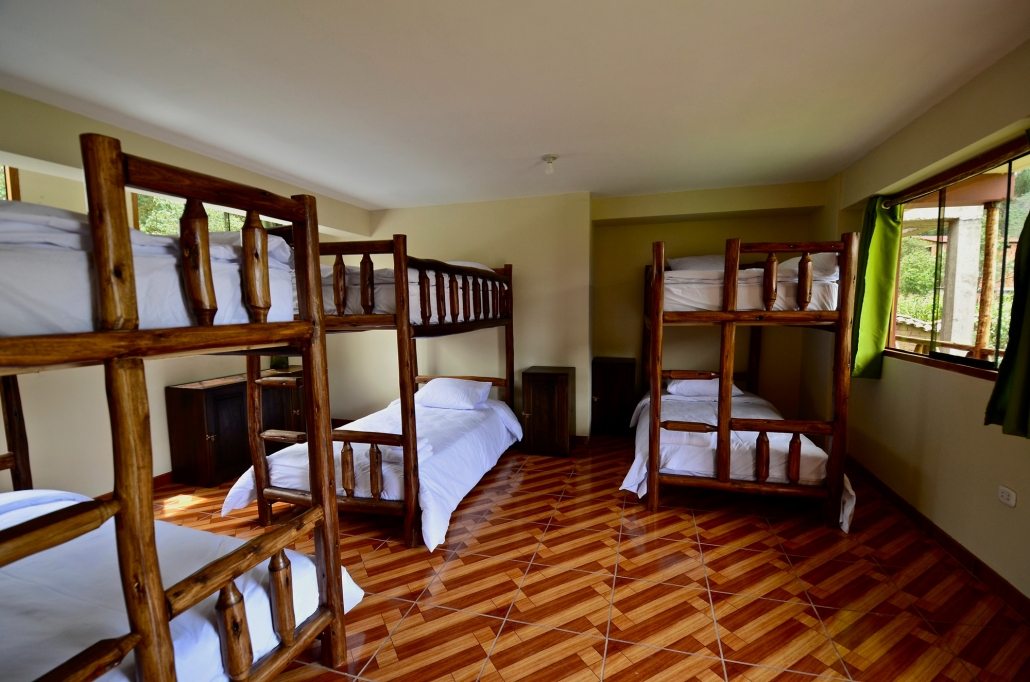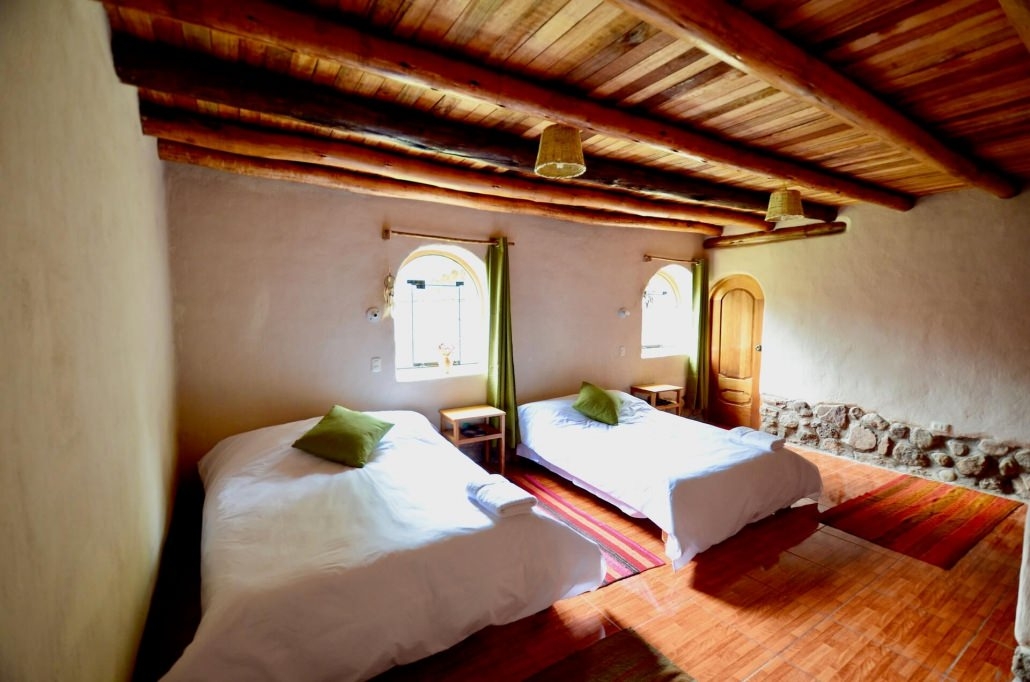 Located in Cusco, the high city of the Andes, Yoga Mandala rents space to retreat leaders and also organizes retreats of their own. Their offerings are generally dedicated one-off intensives with international teachers, so check the website regularly to see what's happening.
Program: Program formats vary depending on the retreat leaders. For an example, their three day Yoga and Pranayama retreat with Sacha Barrio and Ramachandra is a complete immersion in a Yoga practice heavily informed by Traditional Chinese Medicine and traditional Indian Pranayama techniques. It offers daily Yoga, Pranayama and Qi Gong classes as well as intensive workshops in holistic health and medicinal practices.
What We Like: Yoga Mandala is one of the more upscale retreat destinations in Peru, with a spacious, vaulted Yoga shala, a temazcal sweatlodge and a geodesic dome specifically constructed for sound healing. With exposed wood beams and colorful embellishments, it offers one of the prettiest settings around for a yoga vacation.
Cost: Contact for more information.
Address: Huandar Chico, Arin – Cuzco – Perú, Calca, Cusco 08120, Peru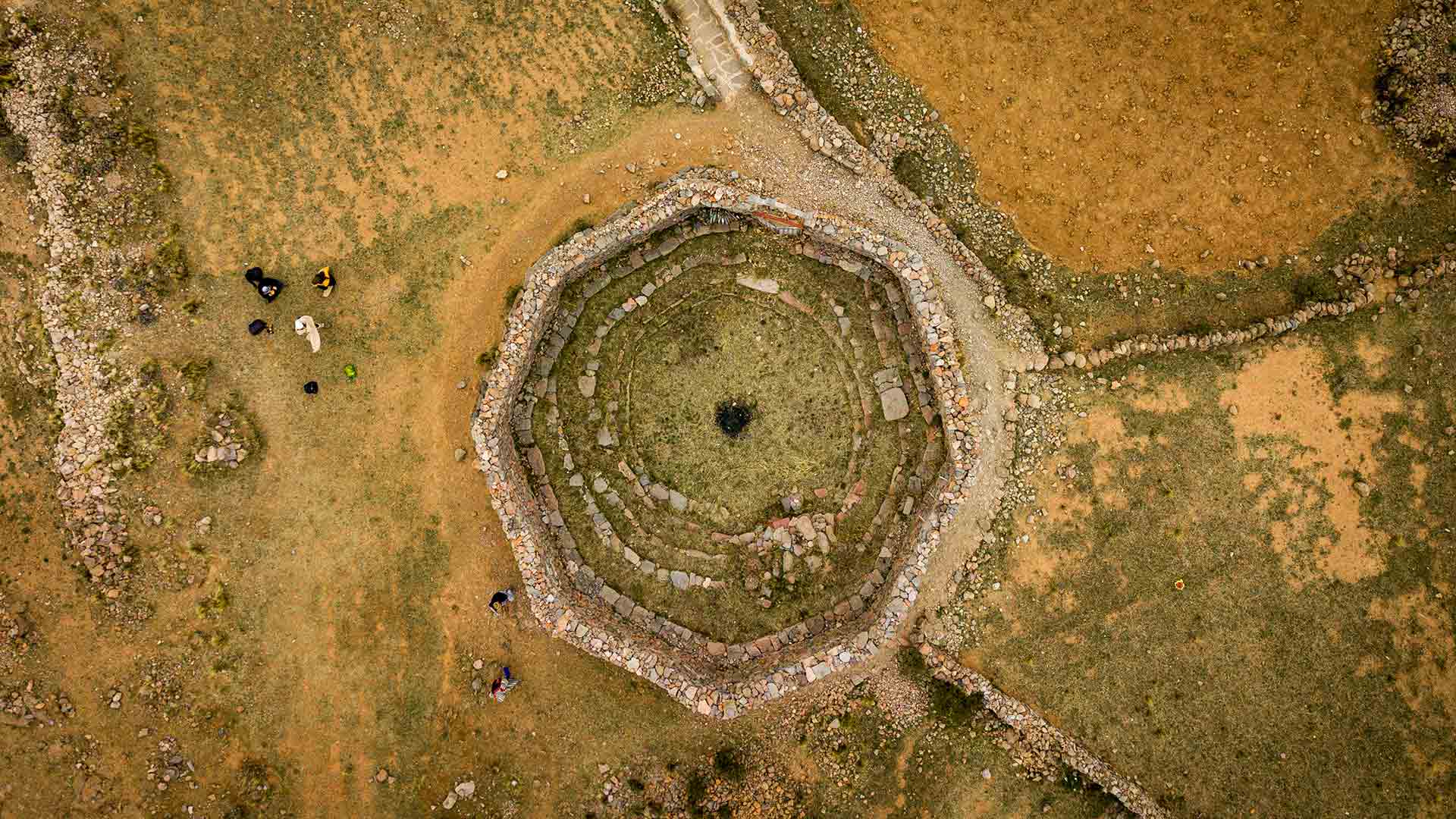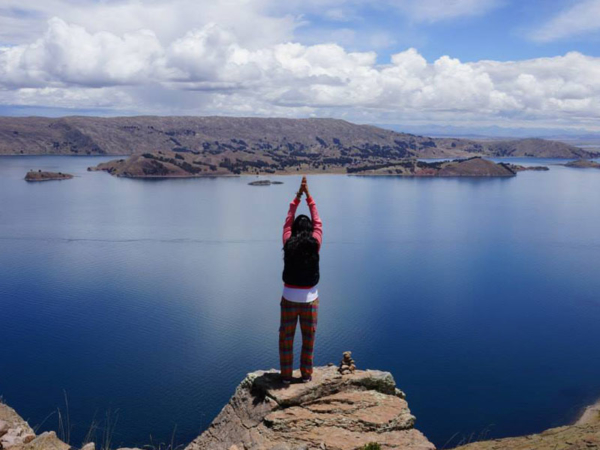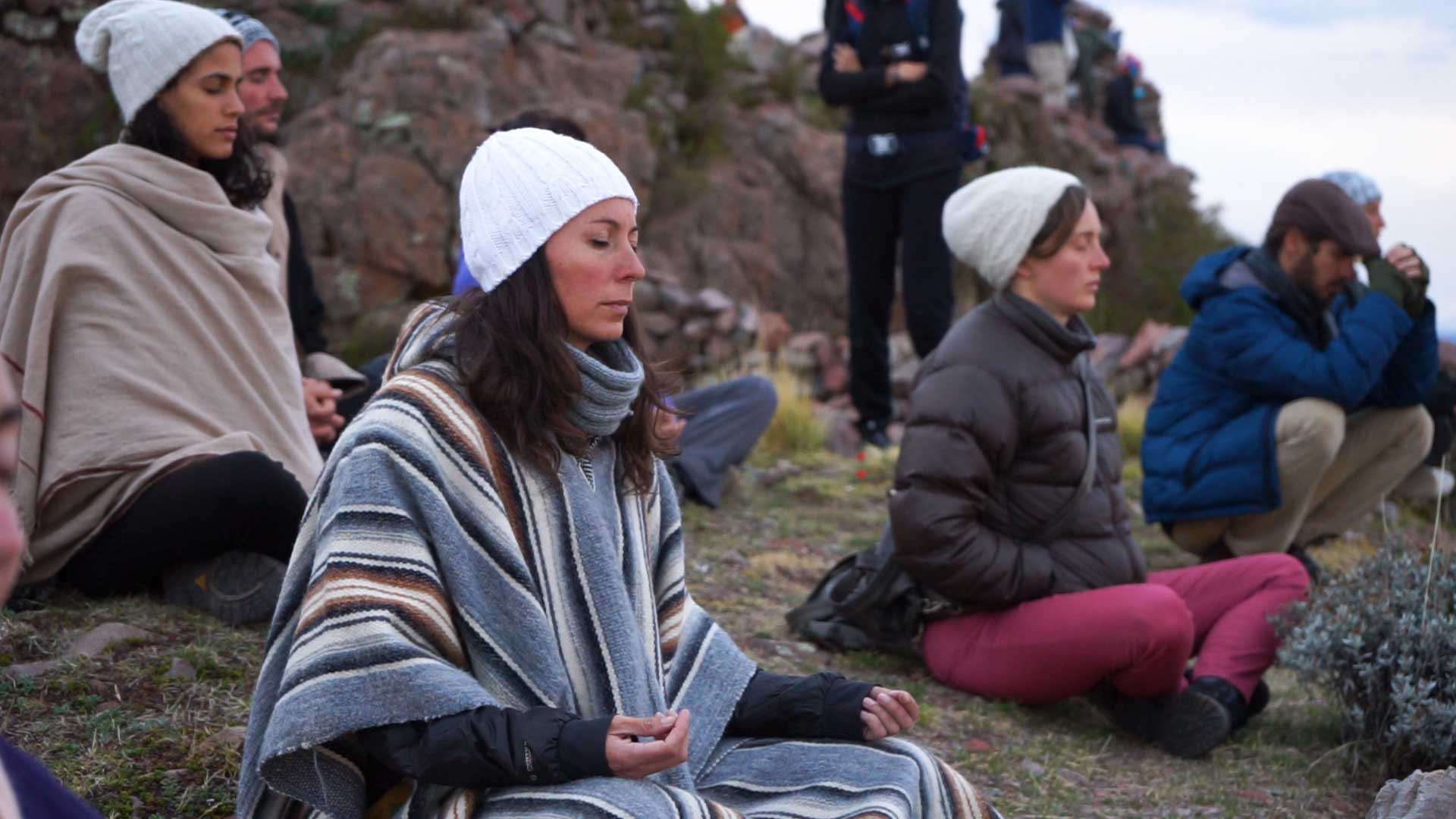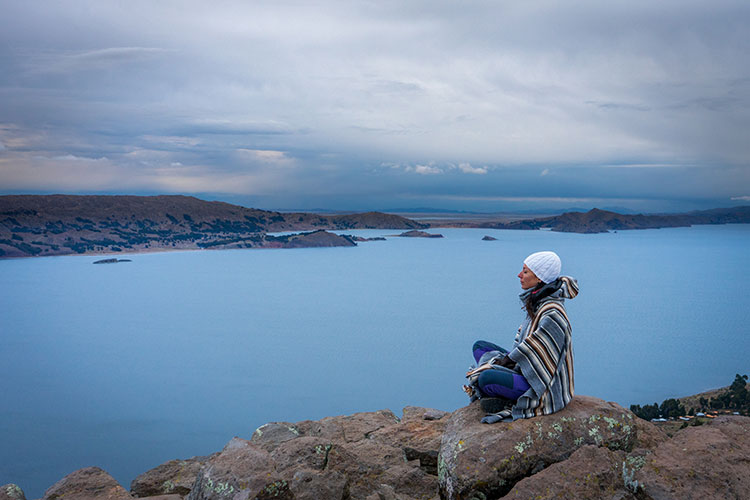 meditation_retreats_gallery_b010
meditation_retreats_gallery_b005
meditation_retreats_gallery_b009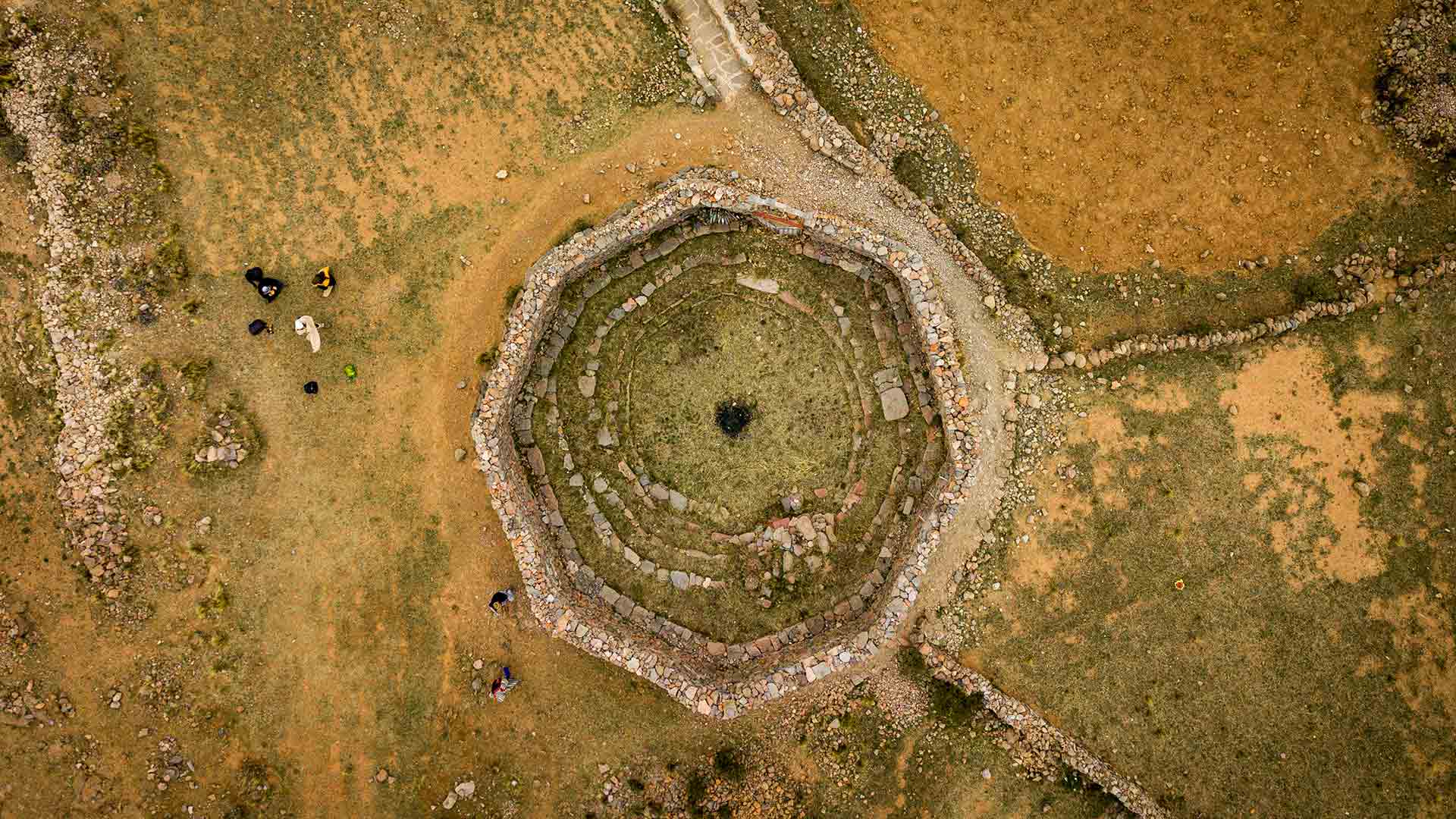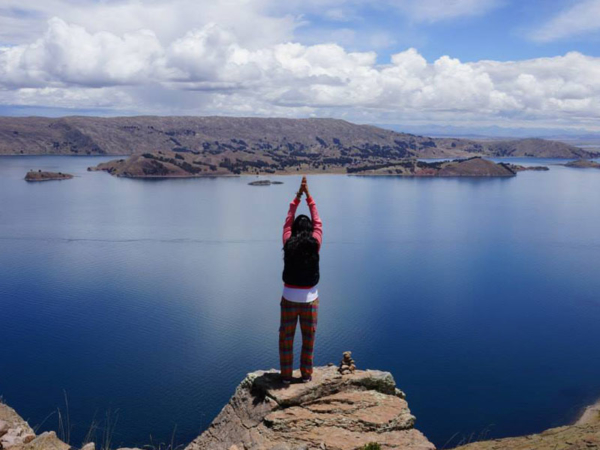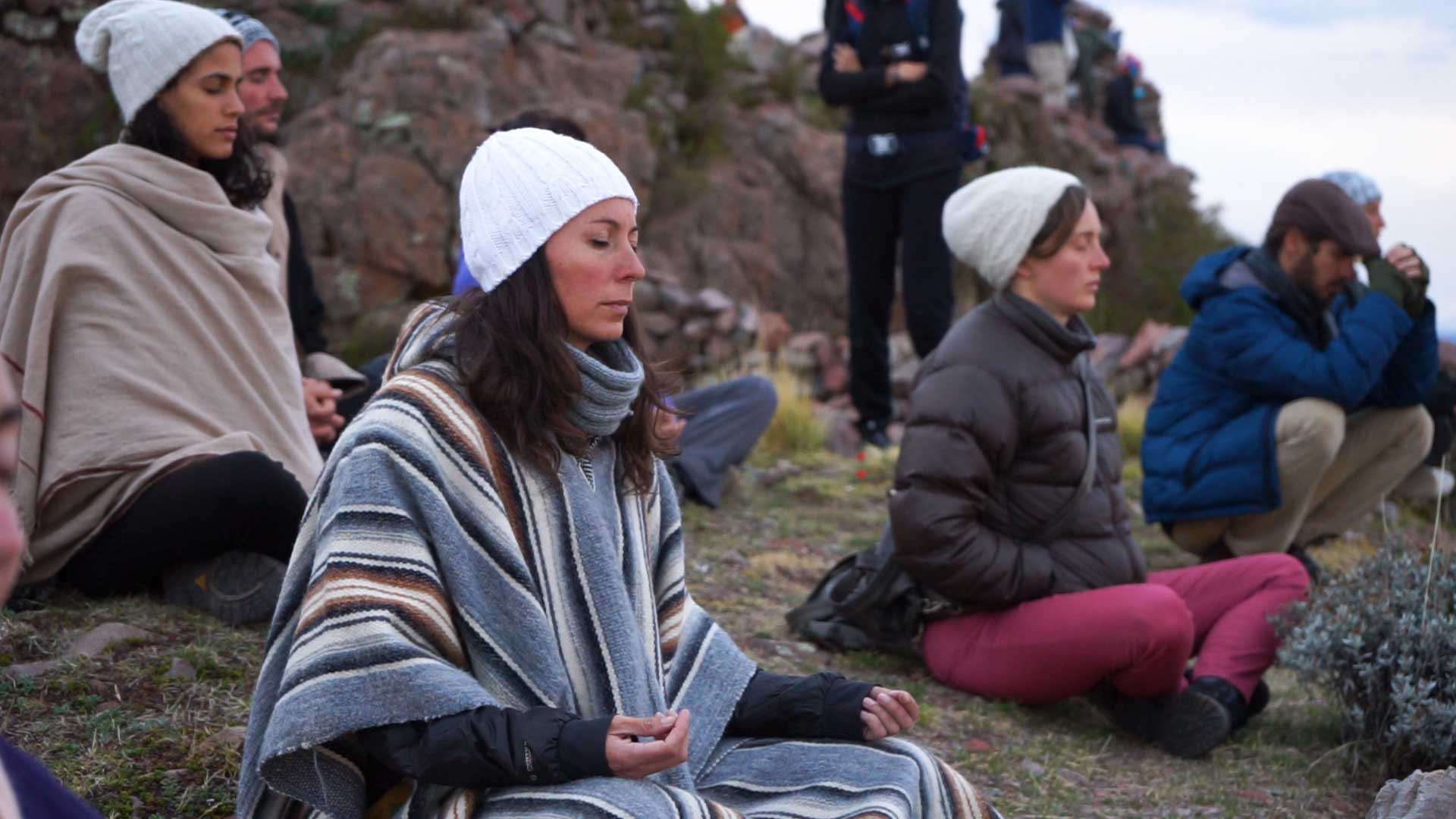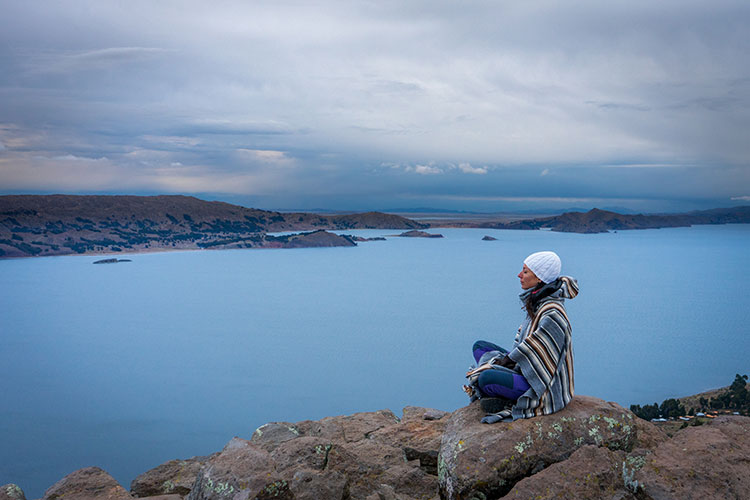 The simply named Meditation Retreat Peru provides silent meditation retreats in a unique setting on the tiny island of Amantani, right in the centre of Lake Titicaca, the largest lake in South America which is also said to be the highest navigable lake in the world. There is no electricity on Amantani so this is the perfect opportunity to recharge and reconnect with a lifestyle that hearkens back to simpler times.
Program: Their monthly silent meditation retreat occurs once a month, beginning on the full moon. It lasts for five days and lincludes three days of silence. The daily schedule includes several periods of meditation, some gentle Hatha Yoga and spiritual teachings from the retreat leaders.
What We Like: Lake Titicaca is a magical location. Located almost 4000 metres up in the Andes mountain, it is revered by the local native peoples. One group of these natives, the Uru people, live in the lake on small man-made islands constructed from thick, buoyant reeds. Amantani is populated by the Quechua people and all of the farming is still done by hand.
Cost: Their 5 day silent retreat on Antamani starts at $555.
Address: Ulrikes Cafe, Suite 1a, Calle Pardo 613, Pisac, 08106, Cusco, Peru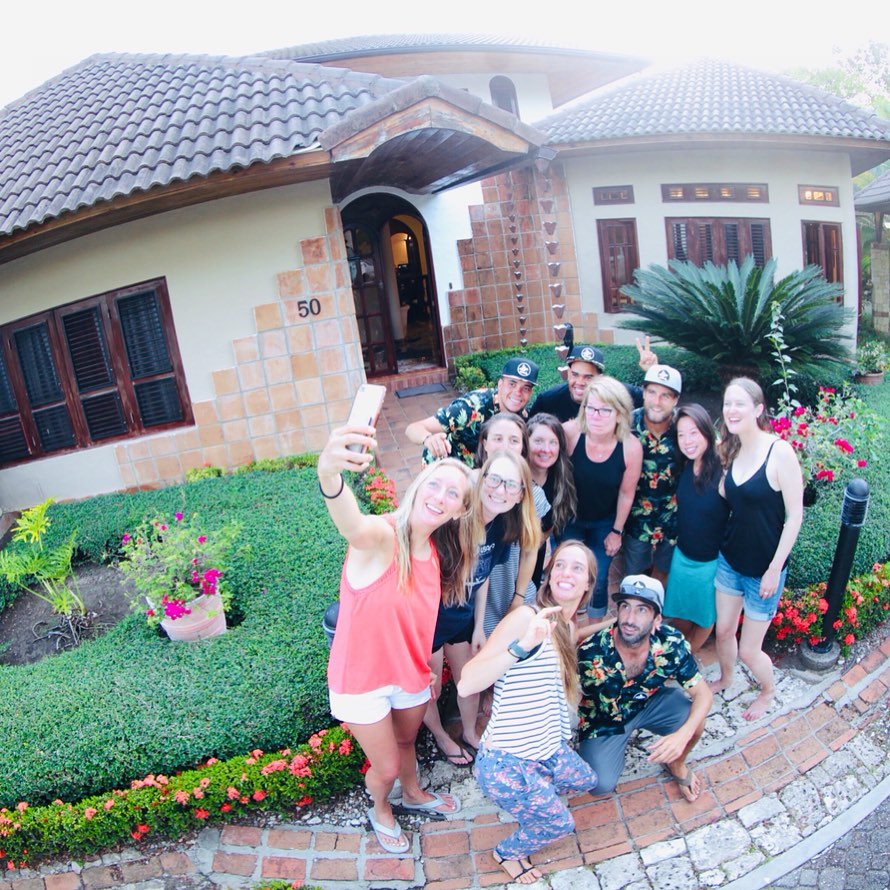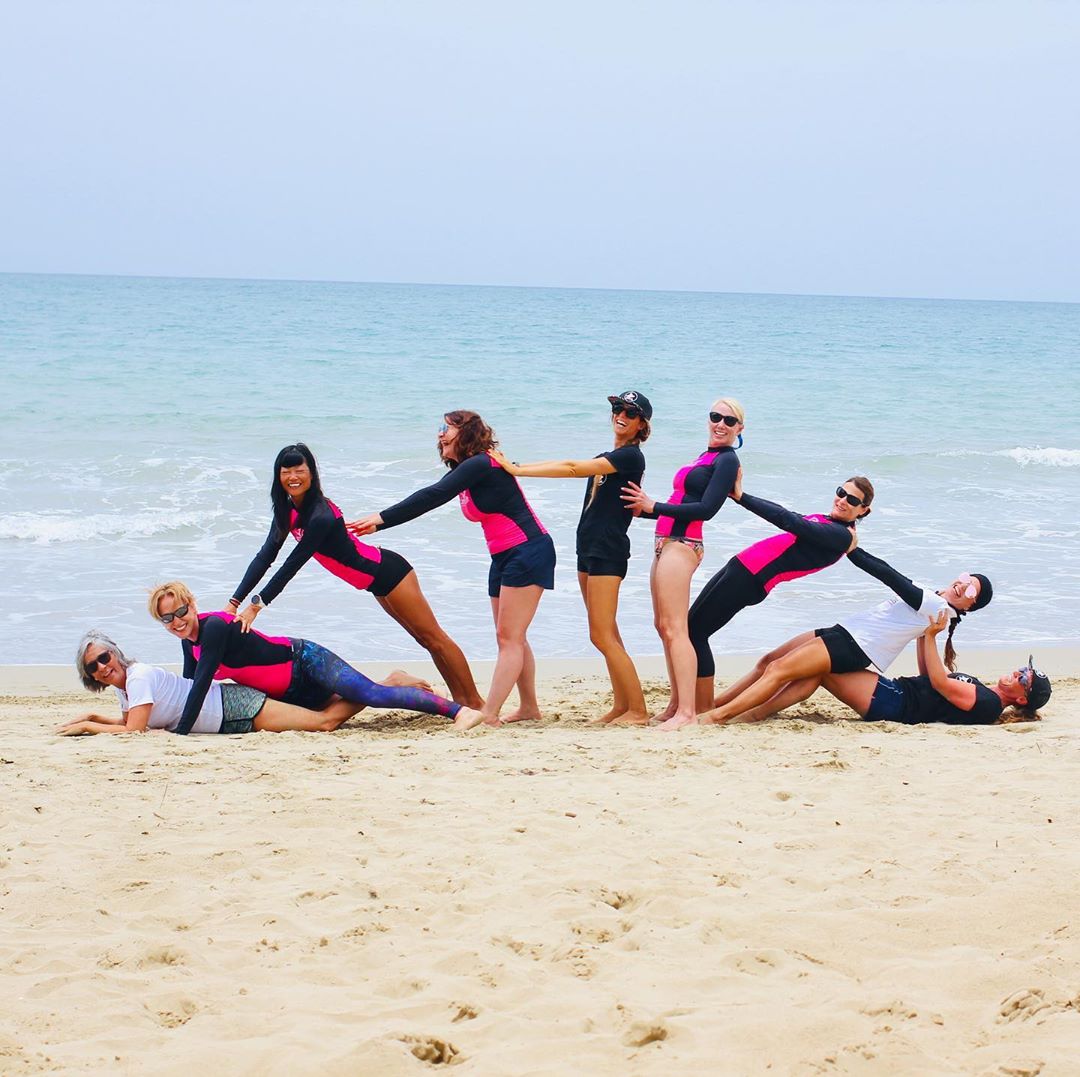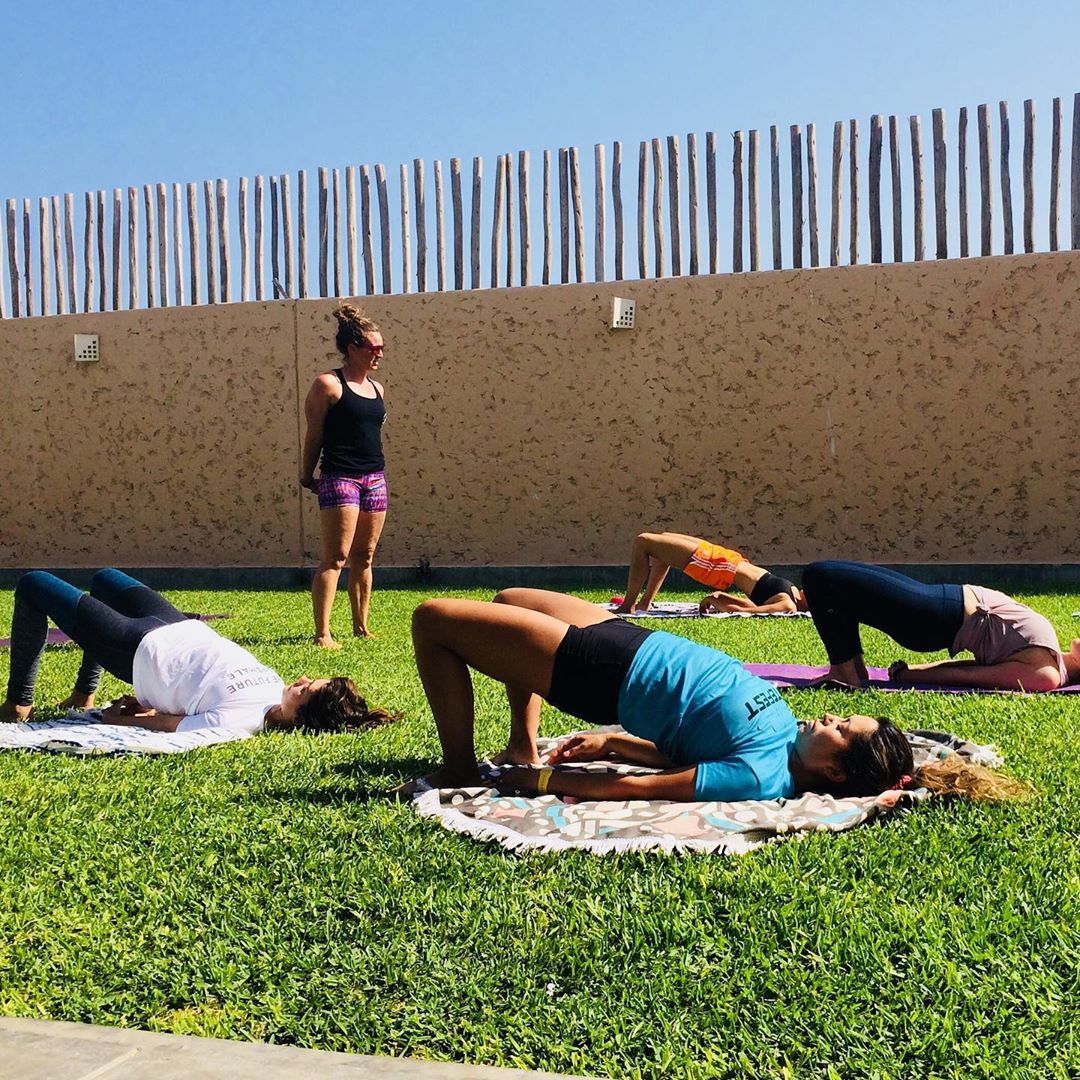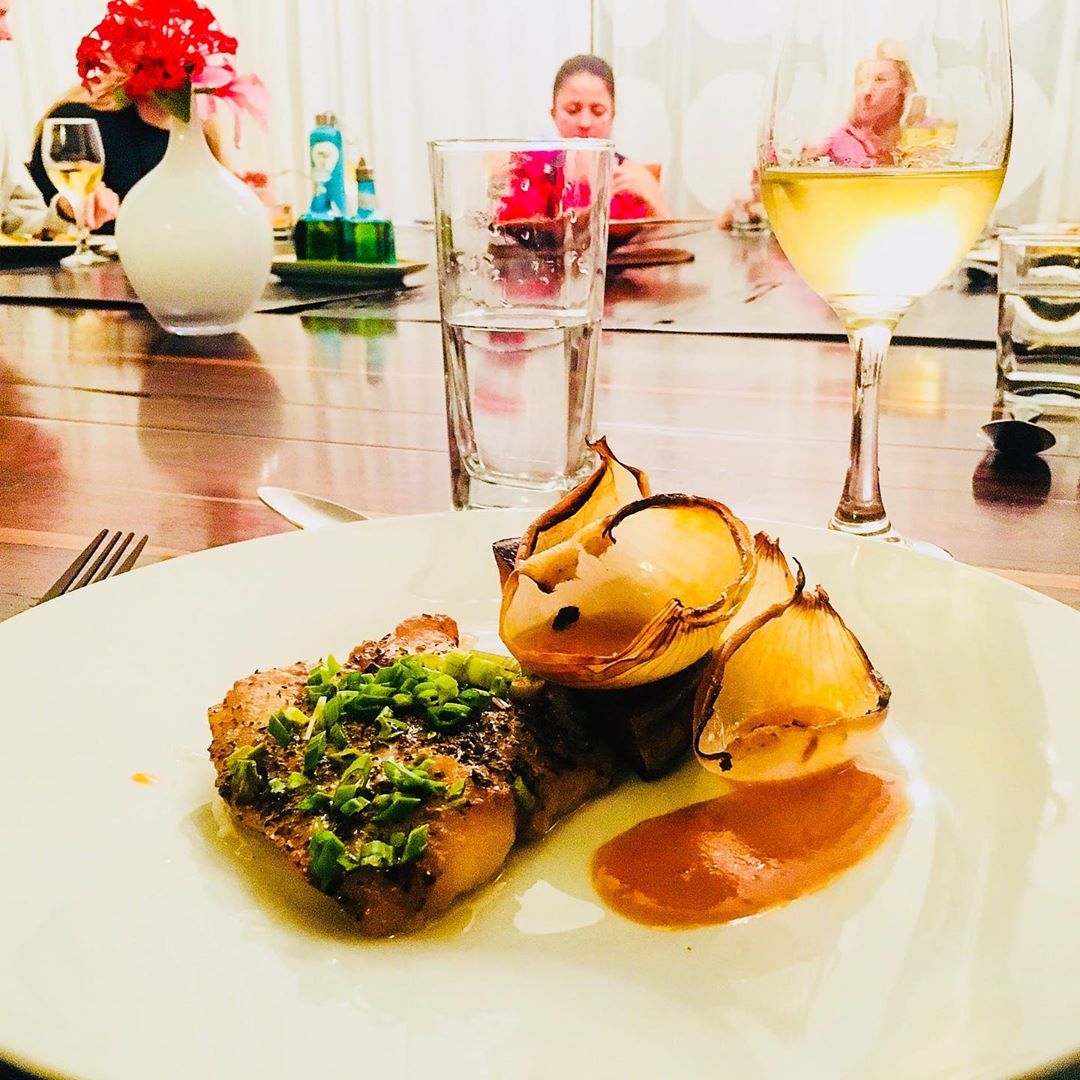 kitesisters_60179619_403650383809148_2239090705212041436_n
kitesisters_64831816_860456160979241_5616560171621936533_n
kitesisters_67662006_682122182311362_4595478931817615004_n
kitesisters_66420705_447549526094440_3255157983838163042_n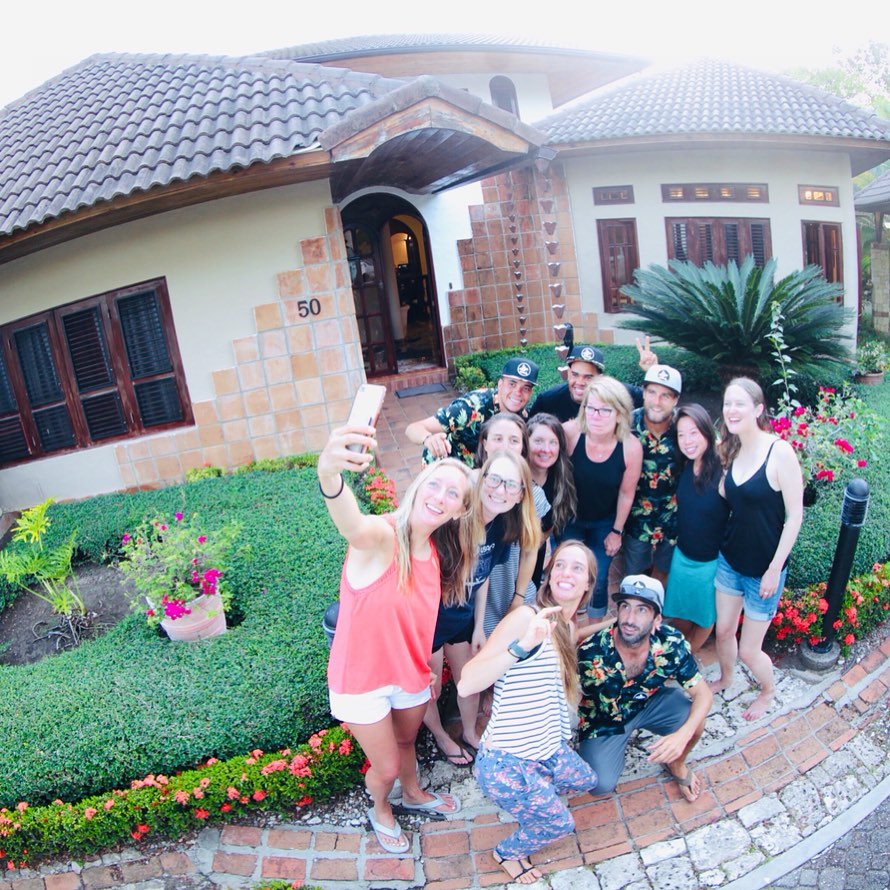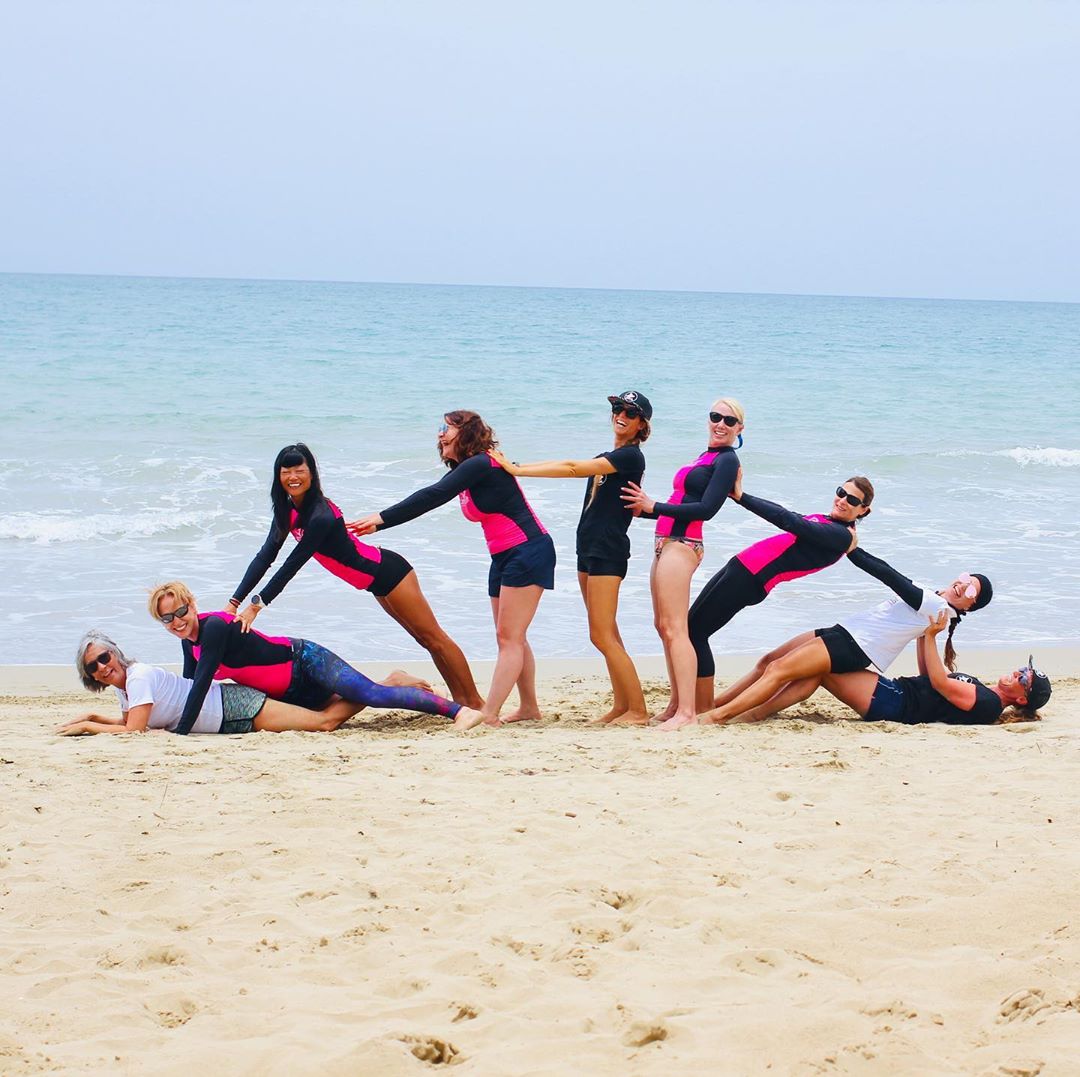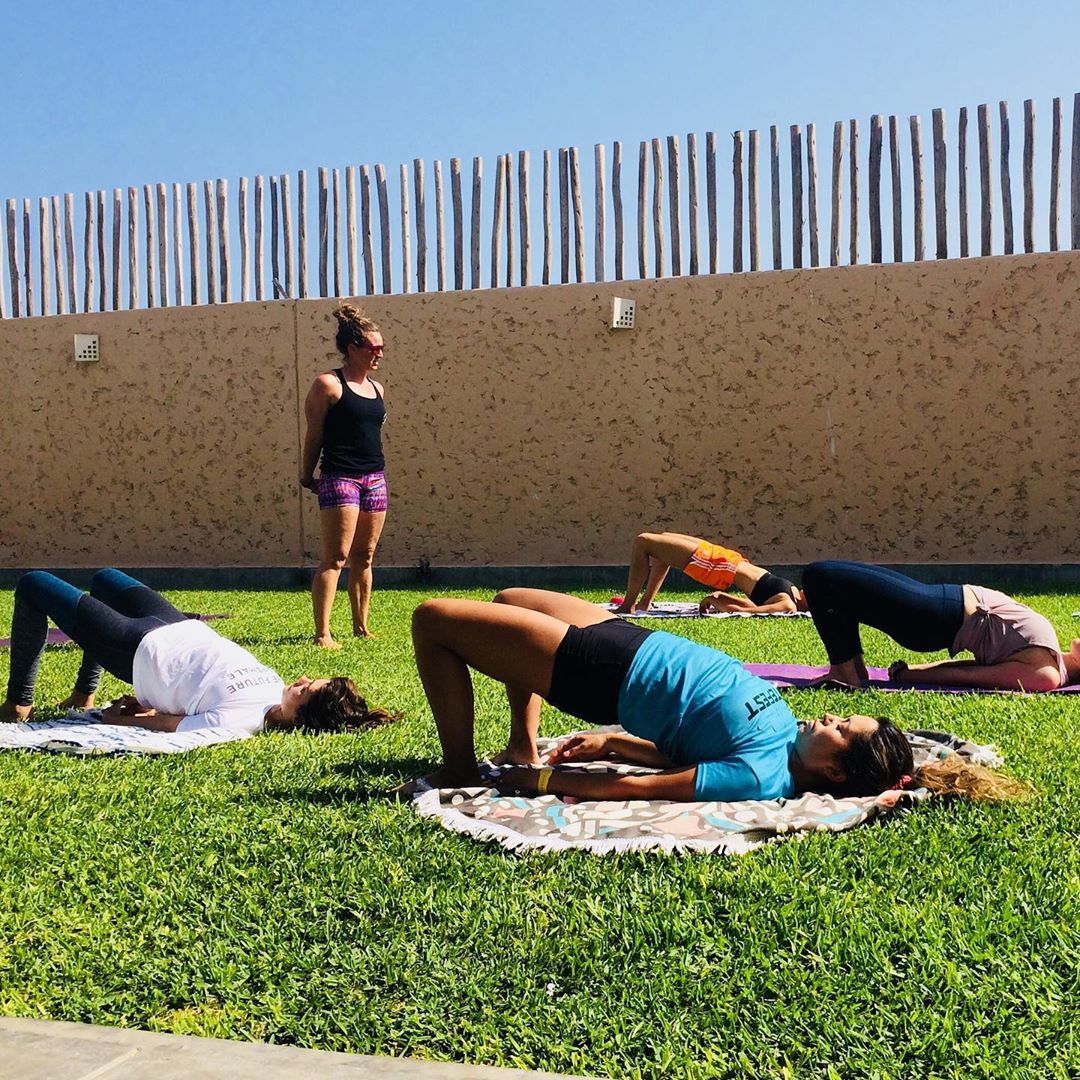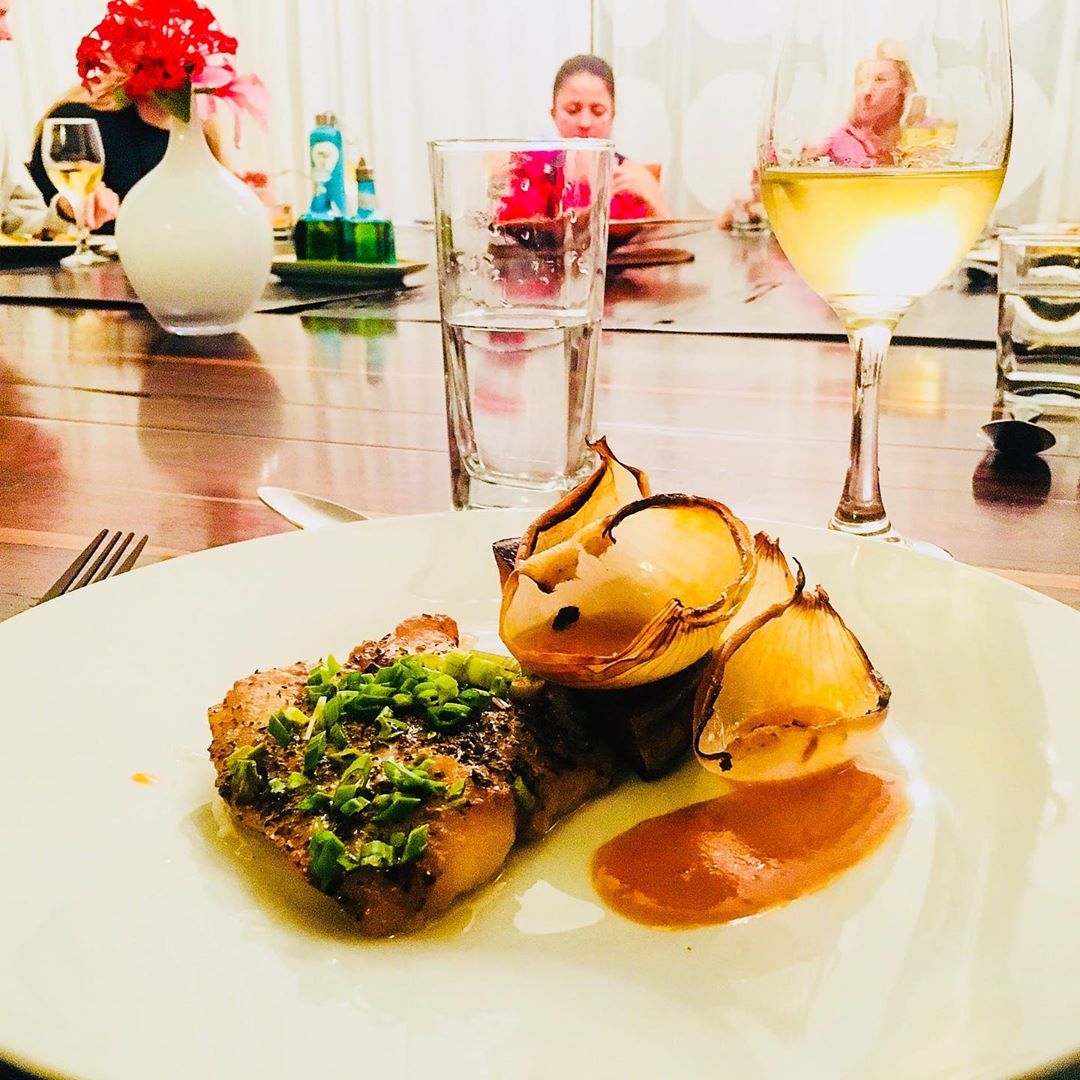 The North Coast of Peru is an ideal place for kitesurfing, with excellent water and wind conditions and relatively uncrowded beaches. Kite Sisters is a unique retreat company that offers women-only kitesurfing and yoga retreats in a variety of locations all over the world, including two locations in Peru: Mancora and Paracas.
Program: Their Kite and Yoga Camp in Mancora is a week long kitesurfing experience that is appropriate for all levels of experience. 3 hours of kitesurfing instruction per day is included, as well as daily yoga. One surfing lesson is included for the whole week as well. Accommodations are in a beautiful private villa and include three meals a day.
What We Like: For women who want to learn a high octane adventure sport in a supportive environment, Kite Sisters is the perfect option. All of their instructors are fully certified by the International Kiteboarding Association and the International Surfing Association.
Cost: Contact directly for a quote.
Address: Acceso a Ñuro Manzana 2, Ñuro 20840, Peru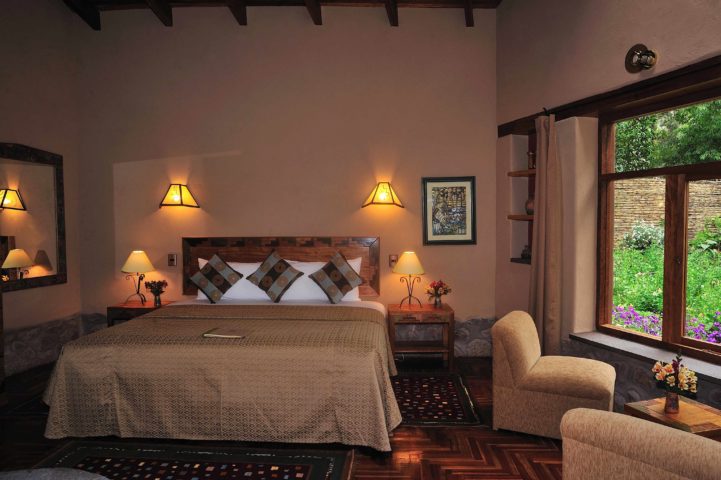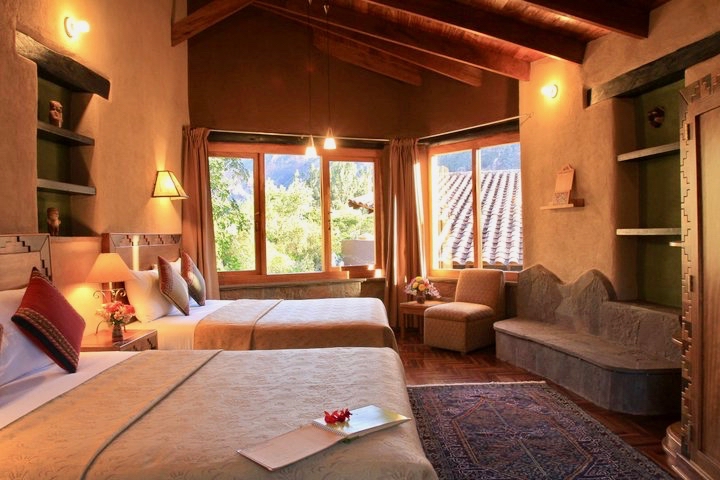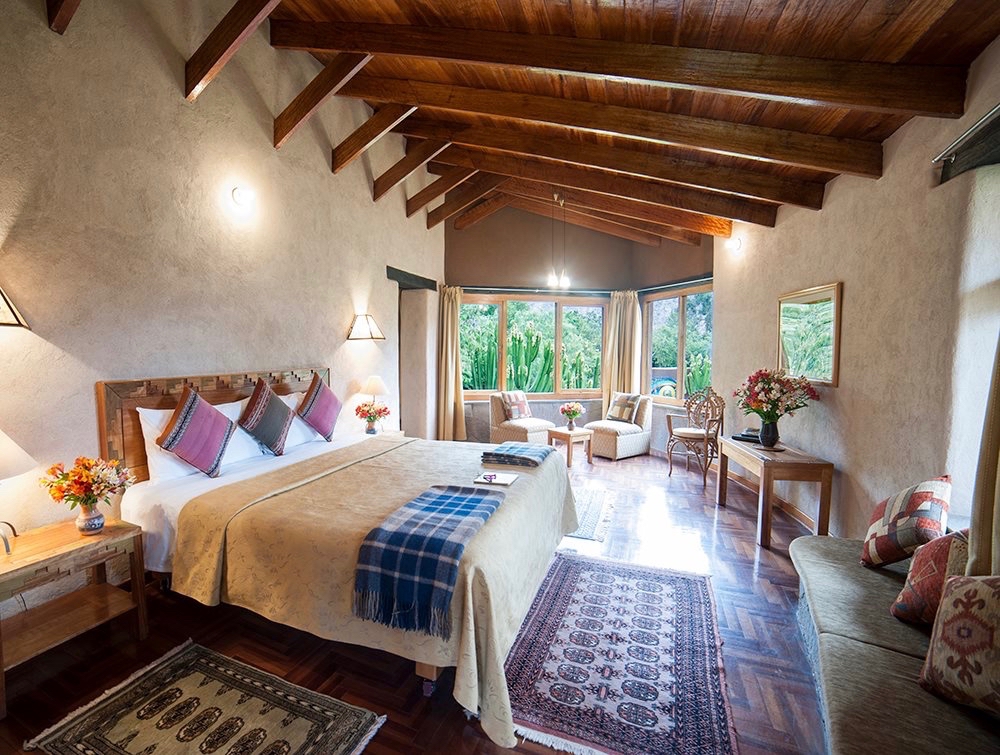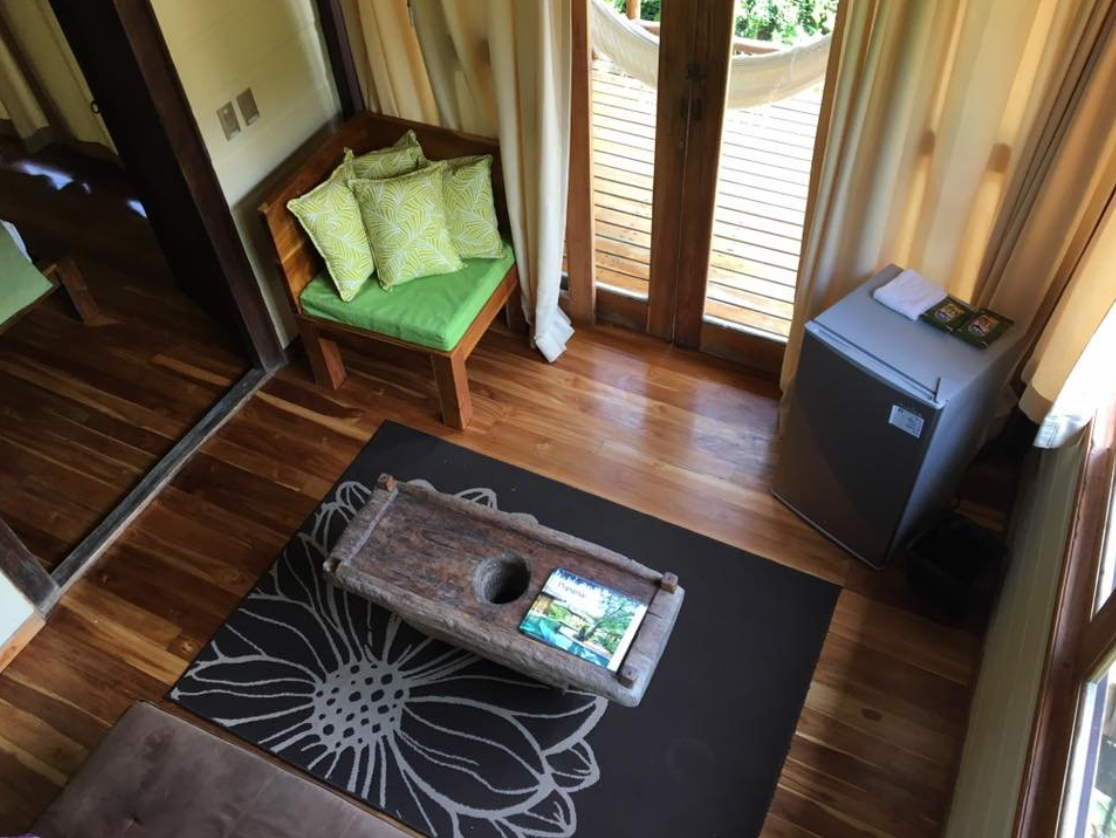 Garden-DSC_0545-e1551642863296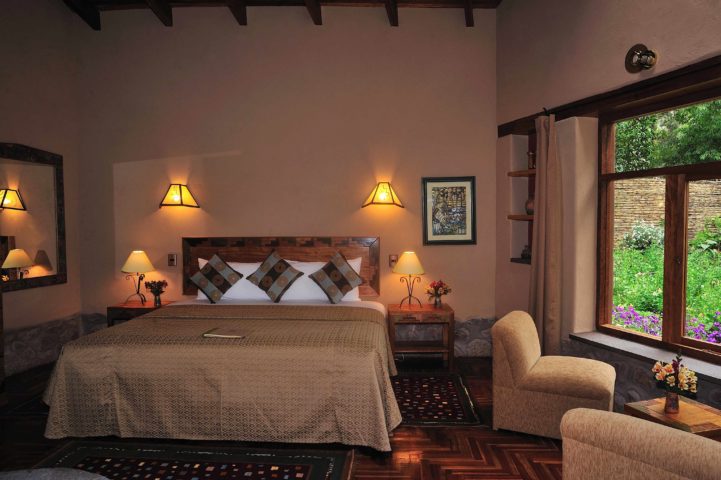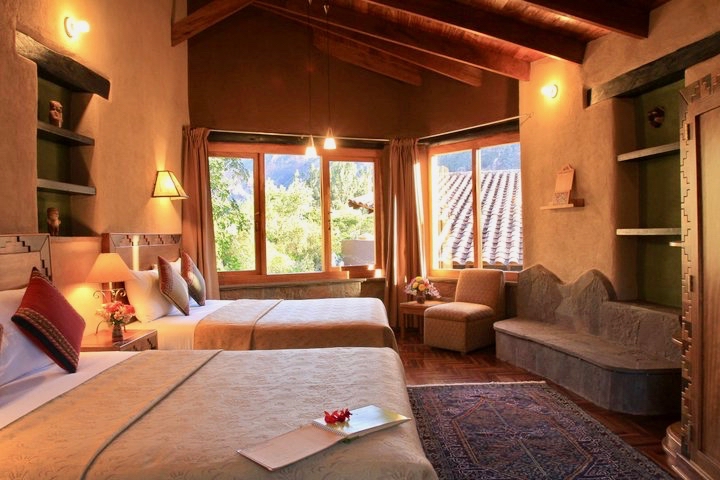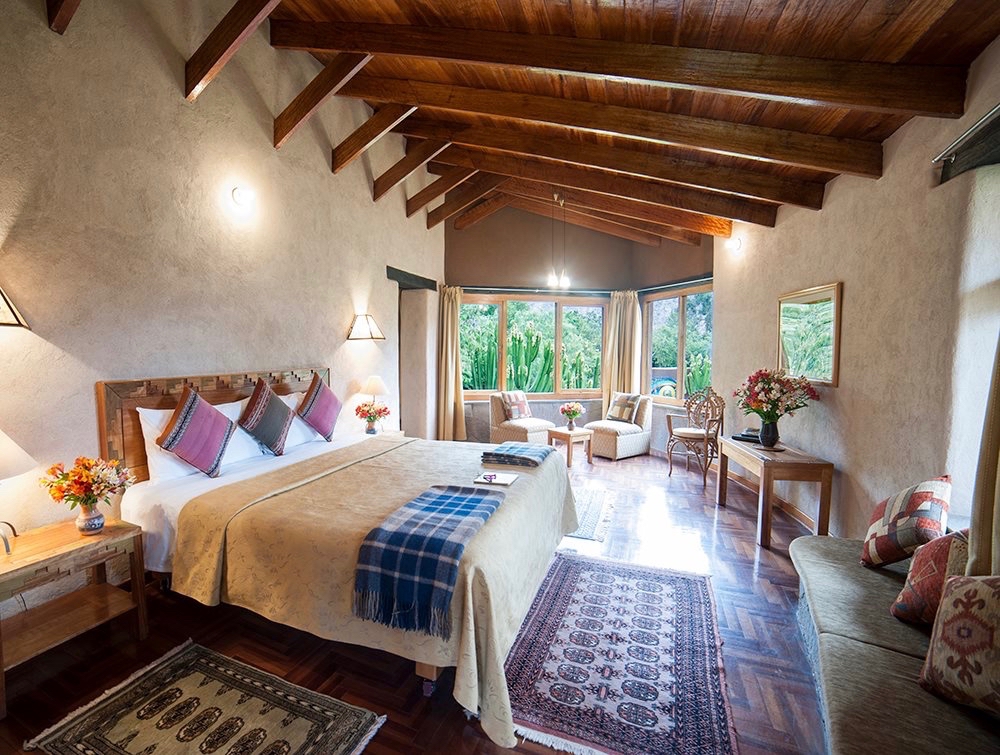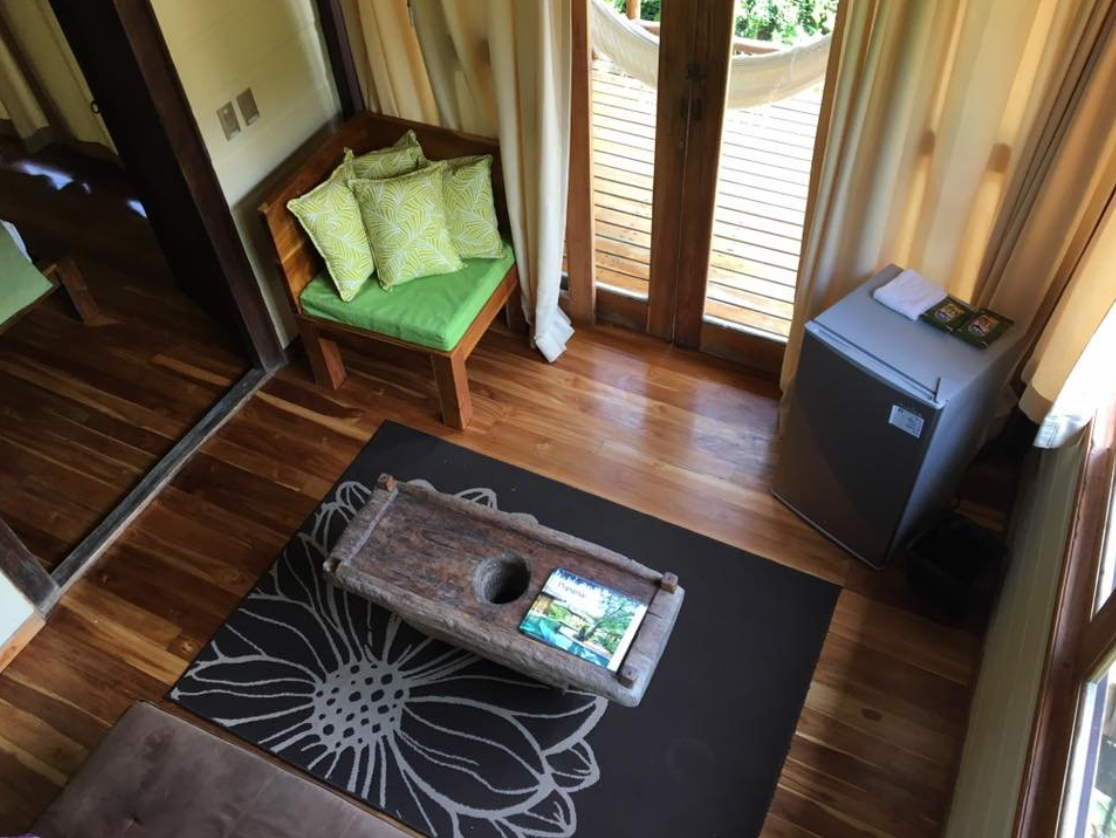 Vajra Sol is a retreat organizer that provides retreats mainly in Costa Rica. However, they have also been holding retreats in the Sacred Valley of Peru for the past ten years. Their goal is to fuse a traditional yoga retreat with a cultural and spiritual journey that celebrates the local ritual and cultural traditions.
Program: This seven day retreat occurs in September and includes daily Vinyasa Flow yoga classes, as well as meditation. The retreat also features several immersive cultural experience including guided hikes, walking tours and trips to local markets and ruins. The centrepiece of the experience is a scenic train ride to Machu Picchu.
What We Like: This retreat features a private tour of the magnificent Machu Picchu, one of the wonders of the world. This is a must on any intrepid travellers bucket list, and Vajra Sol makes it easy to combine a trip here with a rejuvenating yoga experience.
Cost: Prices start at $2450 per person for a shared room and $2850 per person for a single room. Higher-end luxury rooms are available.
Address: Paradero Rumichaka, Urubamba 08660, Peru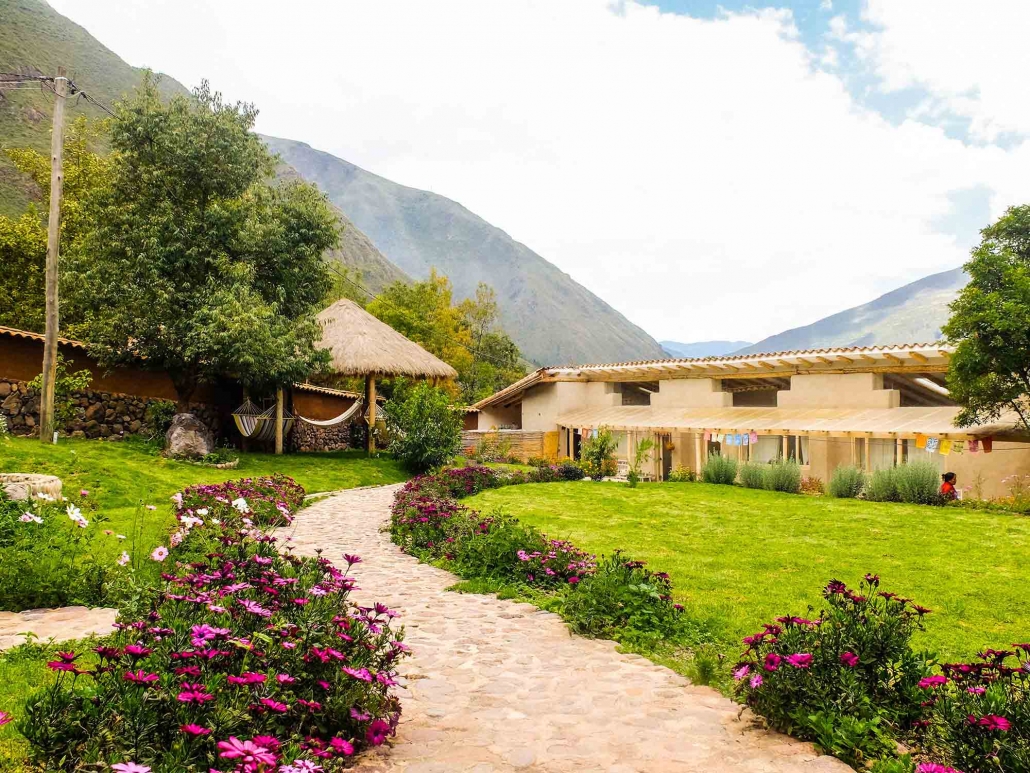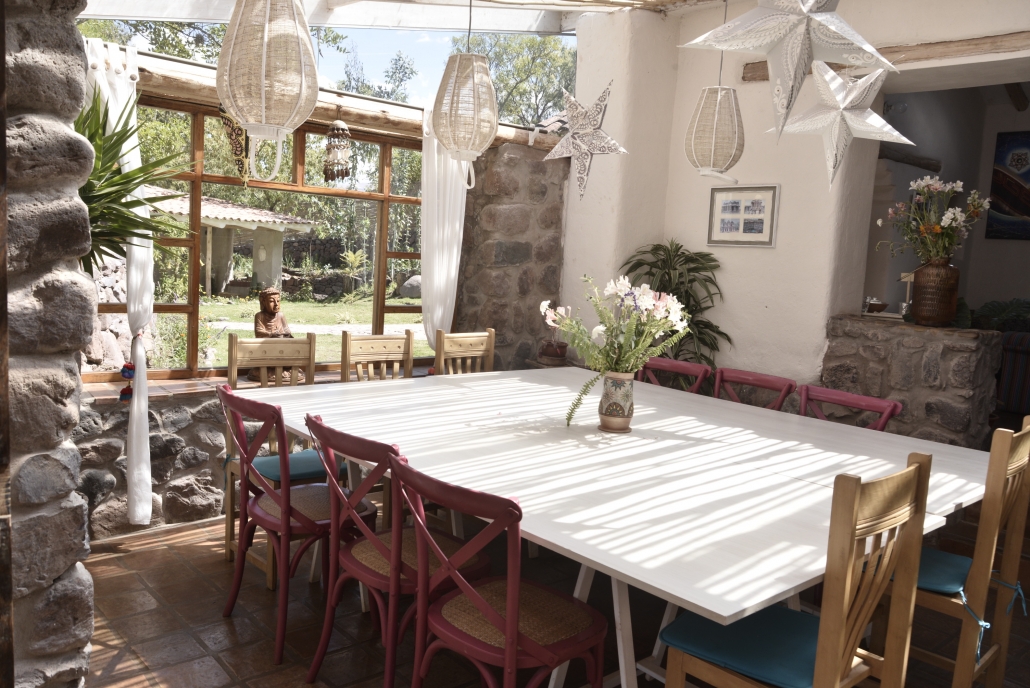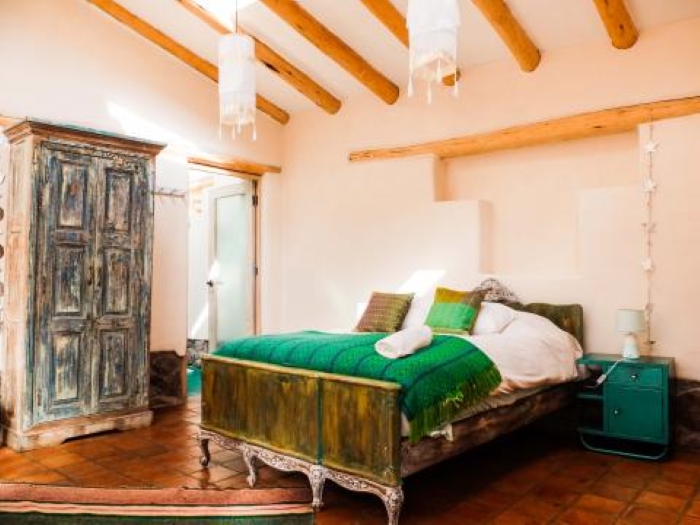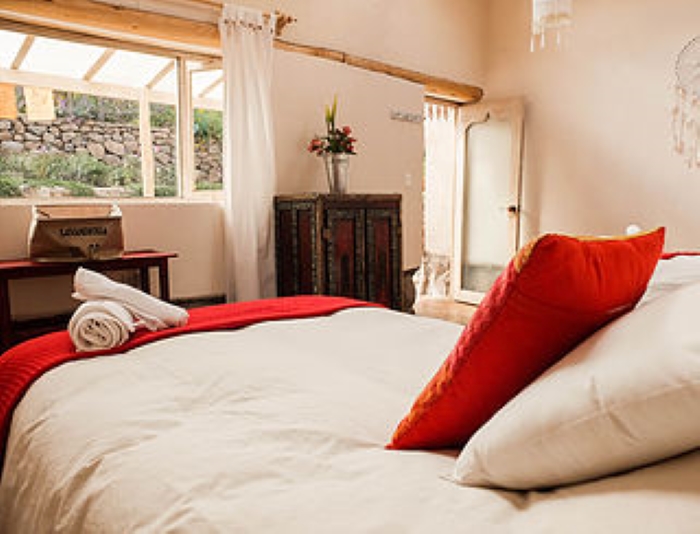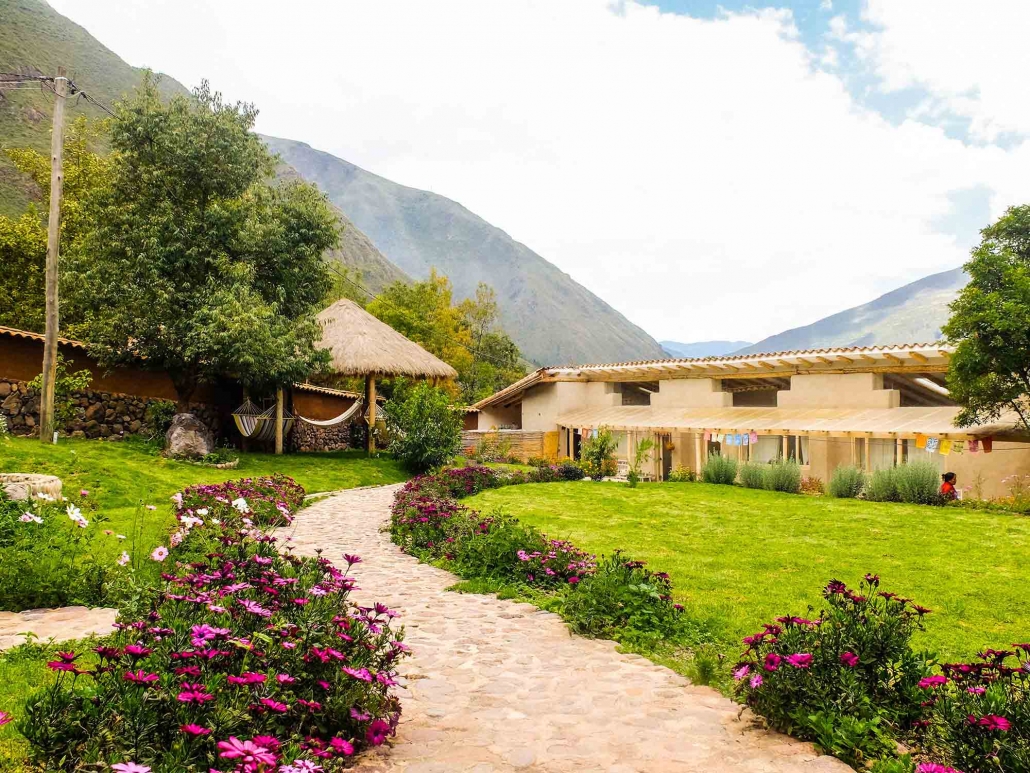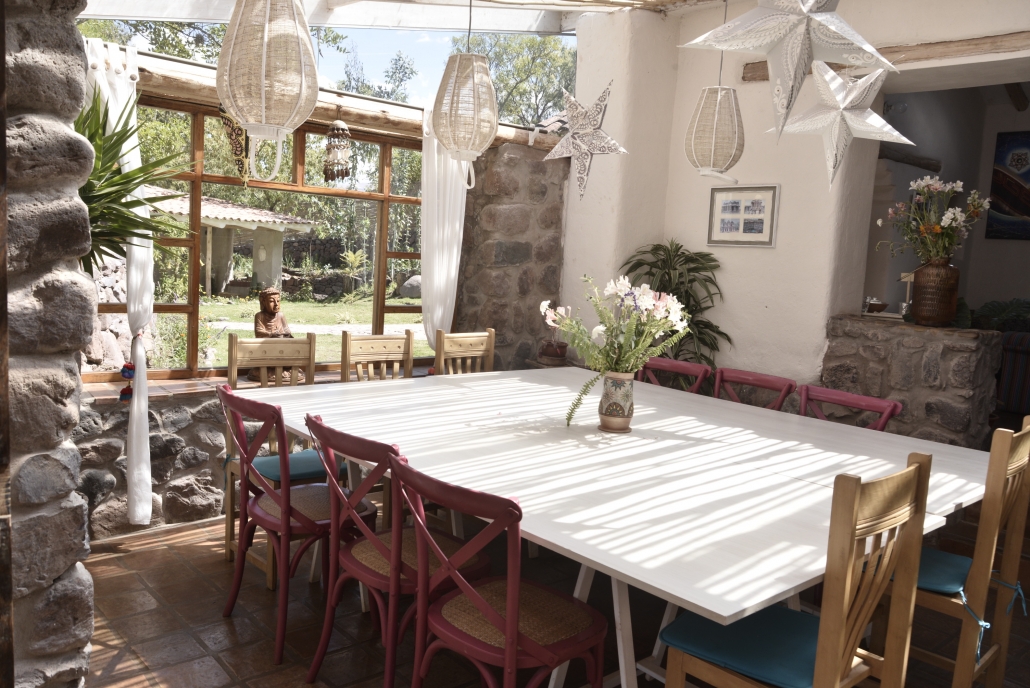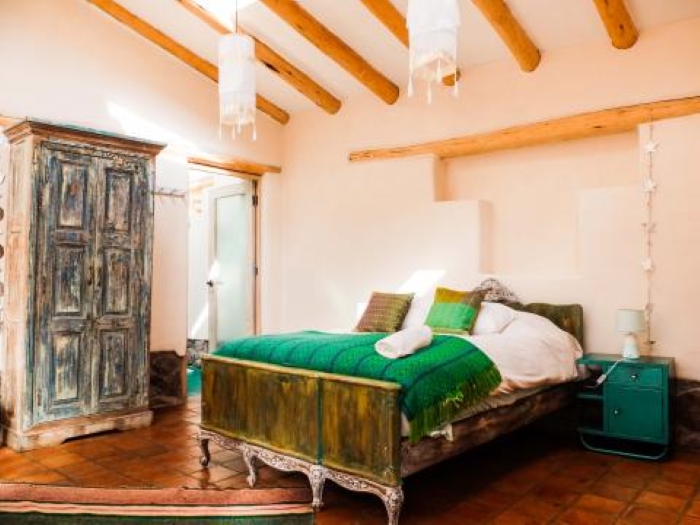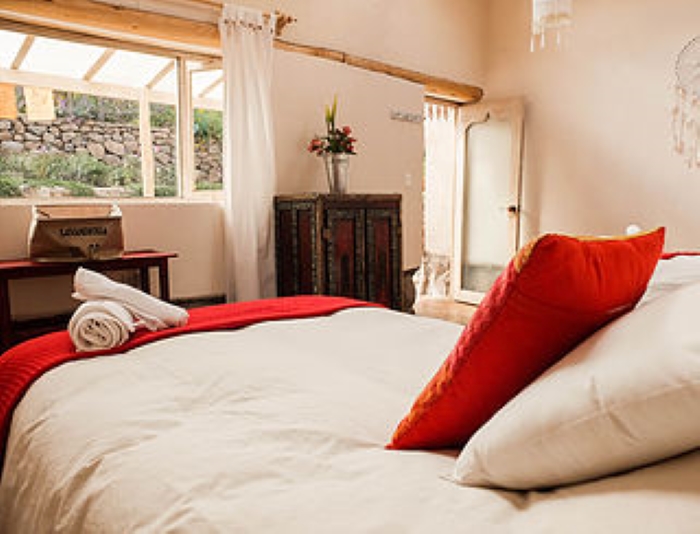 Satori Journeys is a retreat provider that holds a regular retreat at Yoga Mandala in Urubamba. Their retreats focus on enlivening Yoga and meditation practices that are enriched with local ceremony and holistic therapies. Their Peru retreat includes optional Ayahuasca or Huachuma ceremonies.
Program: Their eight day Sacred Valley retreat is held in October and includes morning and evening Yoga and Meditation sessions. A drum-making workshop and a sweat lodge ceremony are featured, as well as a stand up paddleboard excursion on a nearby lake. Three healthy meals are provided, or alternatively, a 6 day juice cleanse. Ayahuasca and Huachuma ceremonies are not included in the price, but are available for those interested.
What We Like: Satori operates with a social conscience and contributes five percent of their proceeds to local communities in need.
Cost: $2199 for a shared room. $2399 for a private room.
Address: Huandar Chico, Arin – Cuzco – Perú, Calca, Cusco 08120, Peru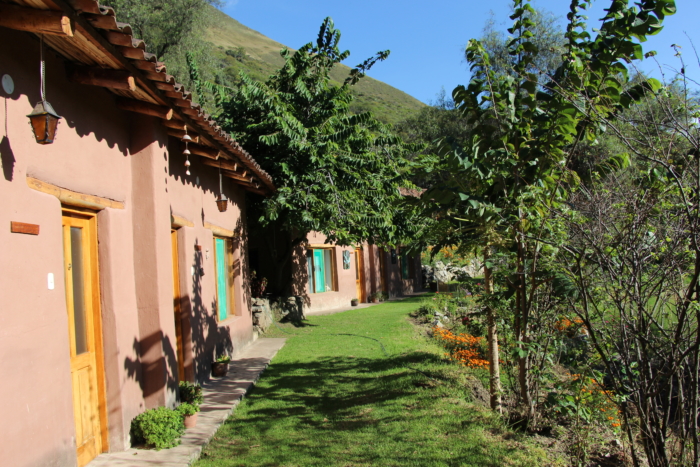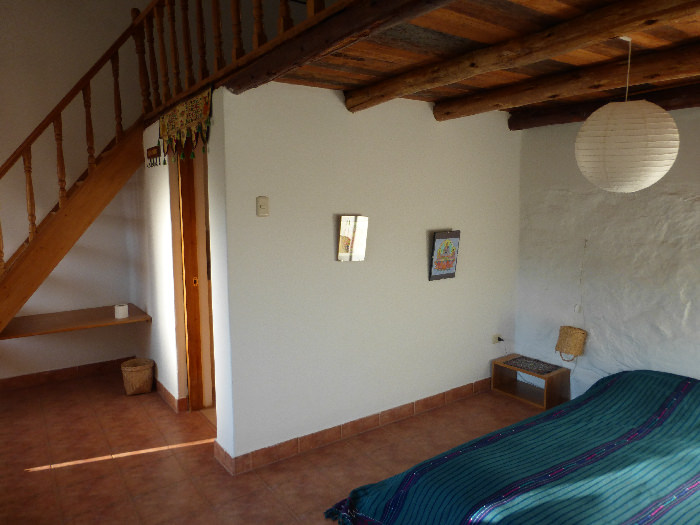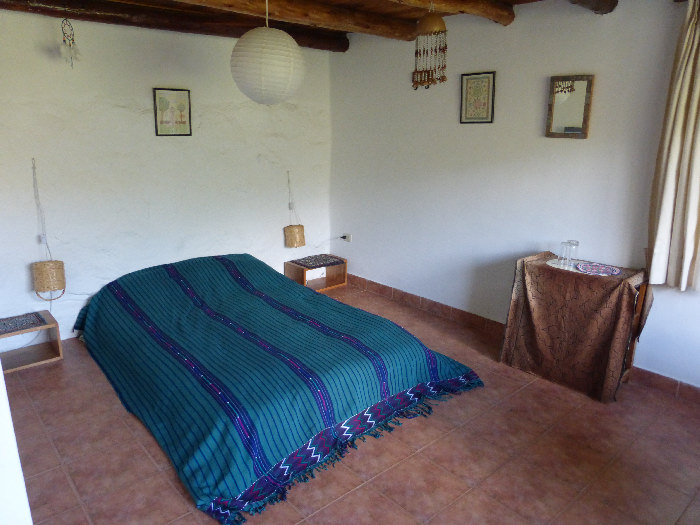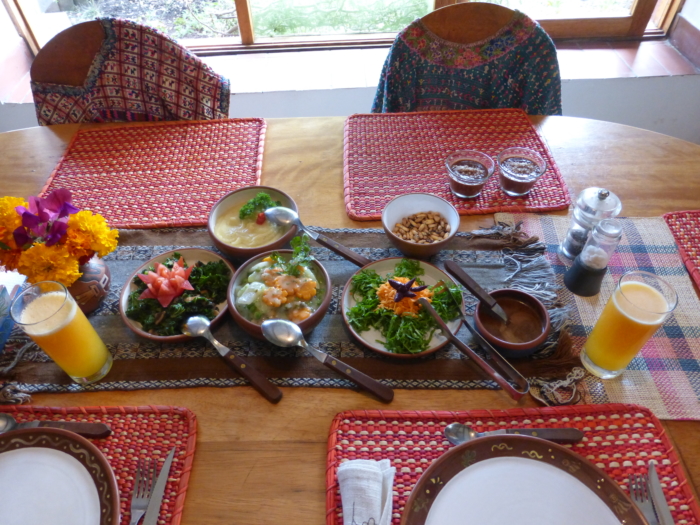 Limatambo-agosto-2015-082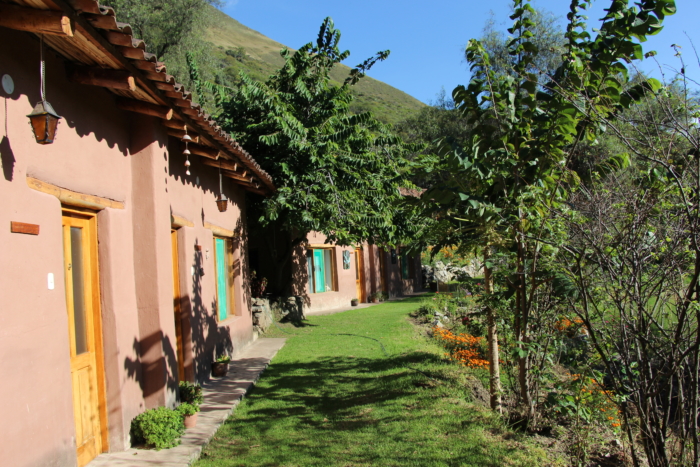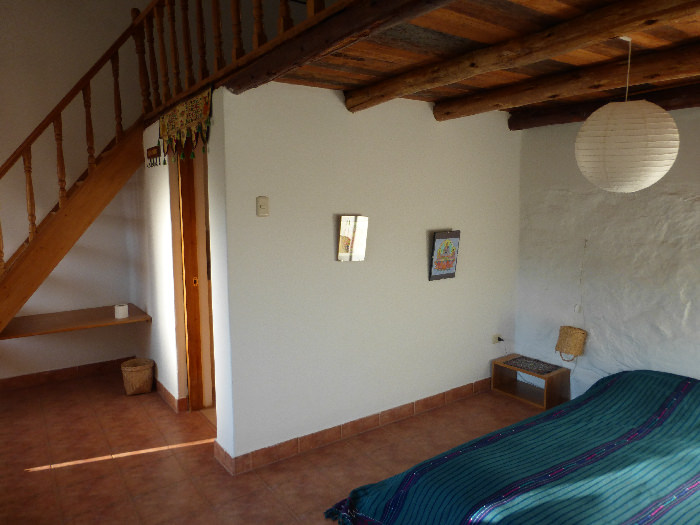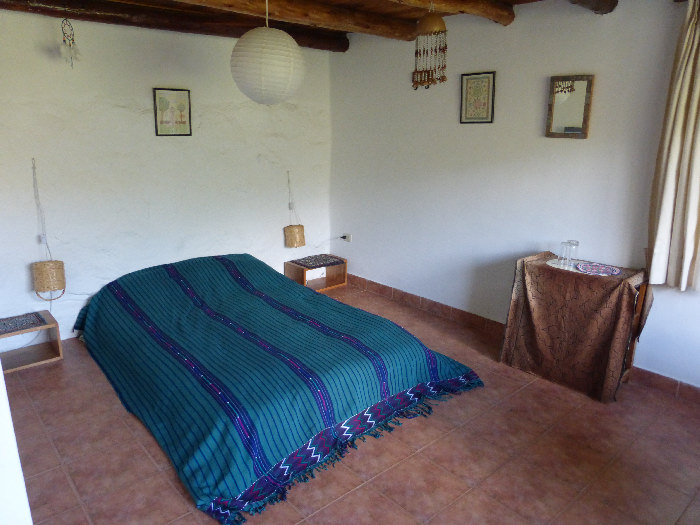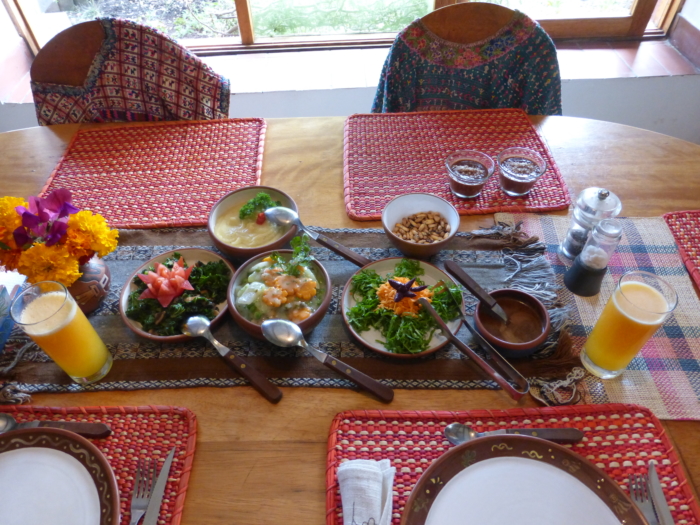 The Andean Spirit Lodge is a retreat centre located 90km outside of Cusco in the Limatambo Valley, a lesser travelled area within the region that has a great natural heritage. The lodge boasts that it's a bird-watchers paradise, and many species can be viewed from their garden, including two rare species of owl, the Buff-fronted Owl and the Koepckes Screech Owl.
Program: Their five day, four night Yoga and Wellness Holiday is a yoga and meditation retreat combined with a packed itinerary of unique cultural experiences. Trips to the local Incan ruins of Killarumiyoq, Tarawasi and Choquechurco as well as trekking through the local mountains are featured. Yoga and meditation classes are peppered throughout and the final rest day features an optional massage and a ritual bonfire in the evening.
What We Like: In addition to the usual yogic offerings, Andean Spirit Lodge also offers unique bird-watching trips to the Apurimac Canyon. This is one of the best locations in Peru to spot Andean Condors, the largest flying birds in the world by combined measurement of weight and wingspan!
Cost: Shared accommodations start at $1095, with private accommodations at $2555.
Address: Limatambo District 08640, Peru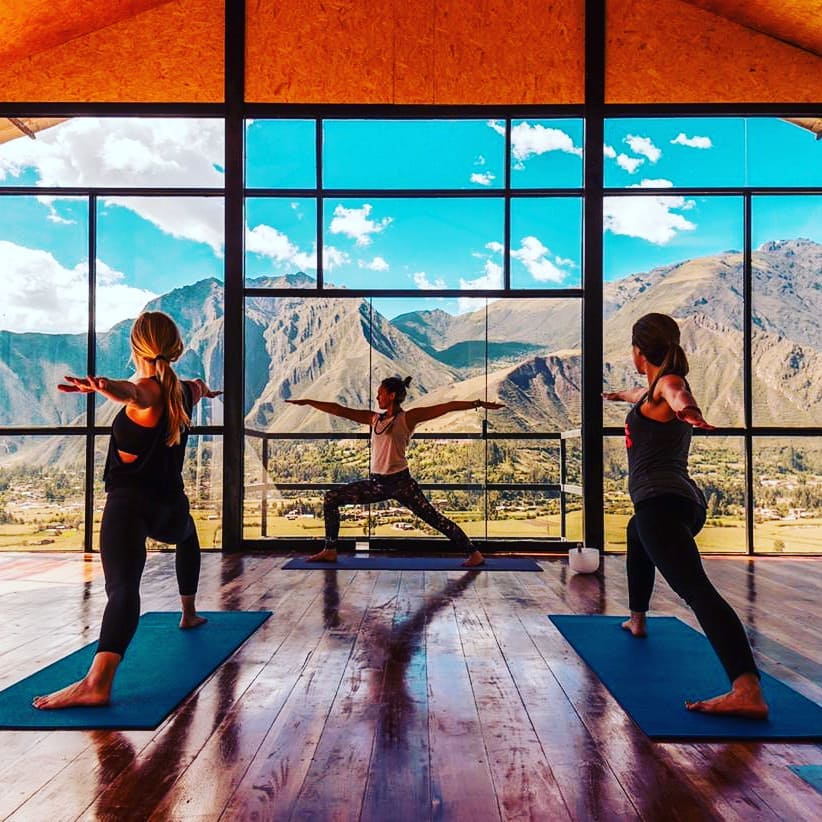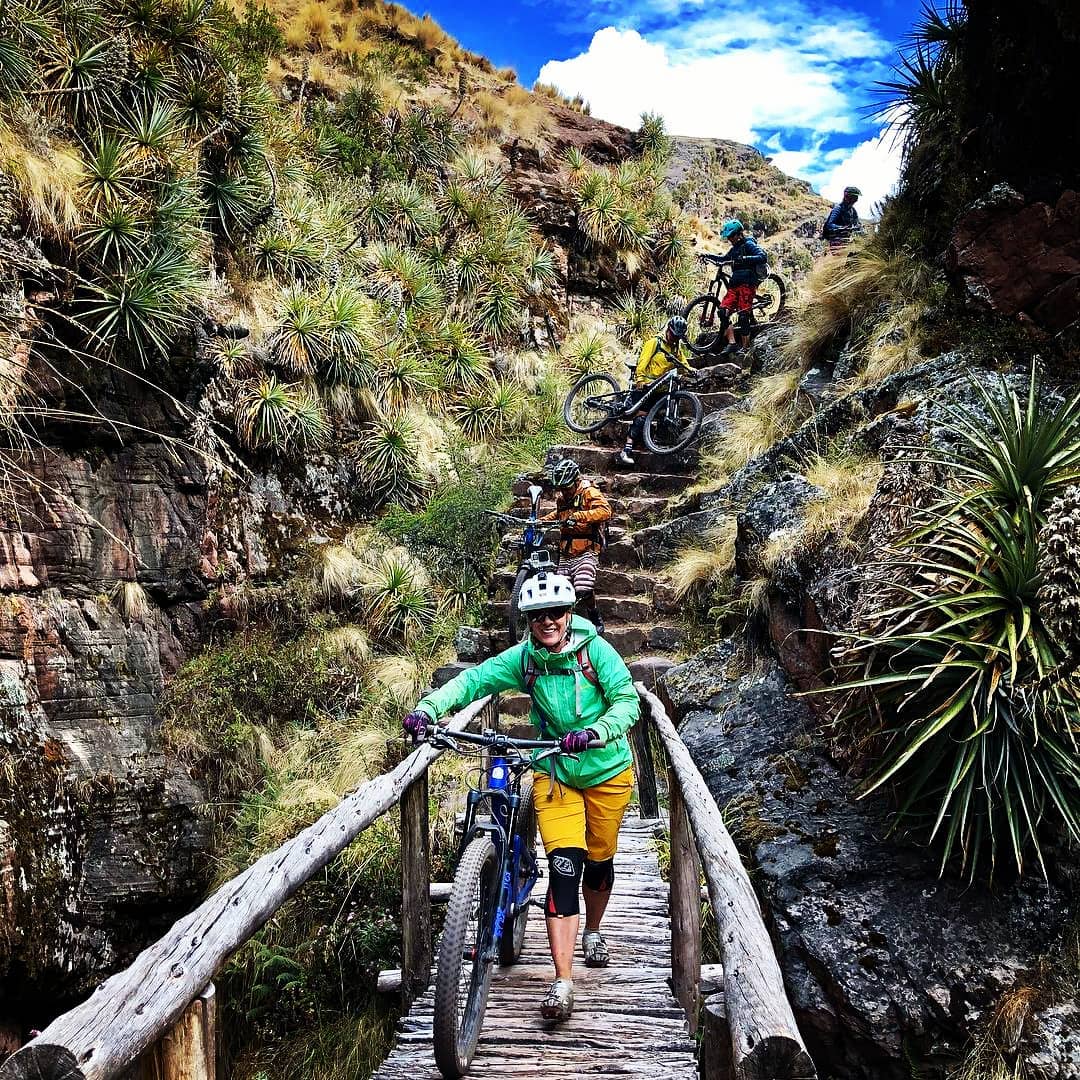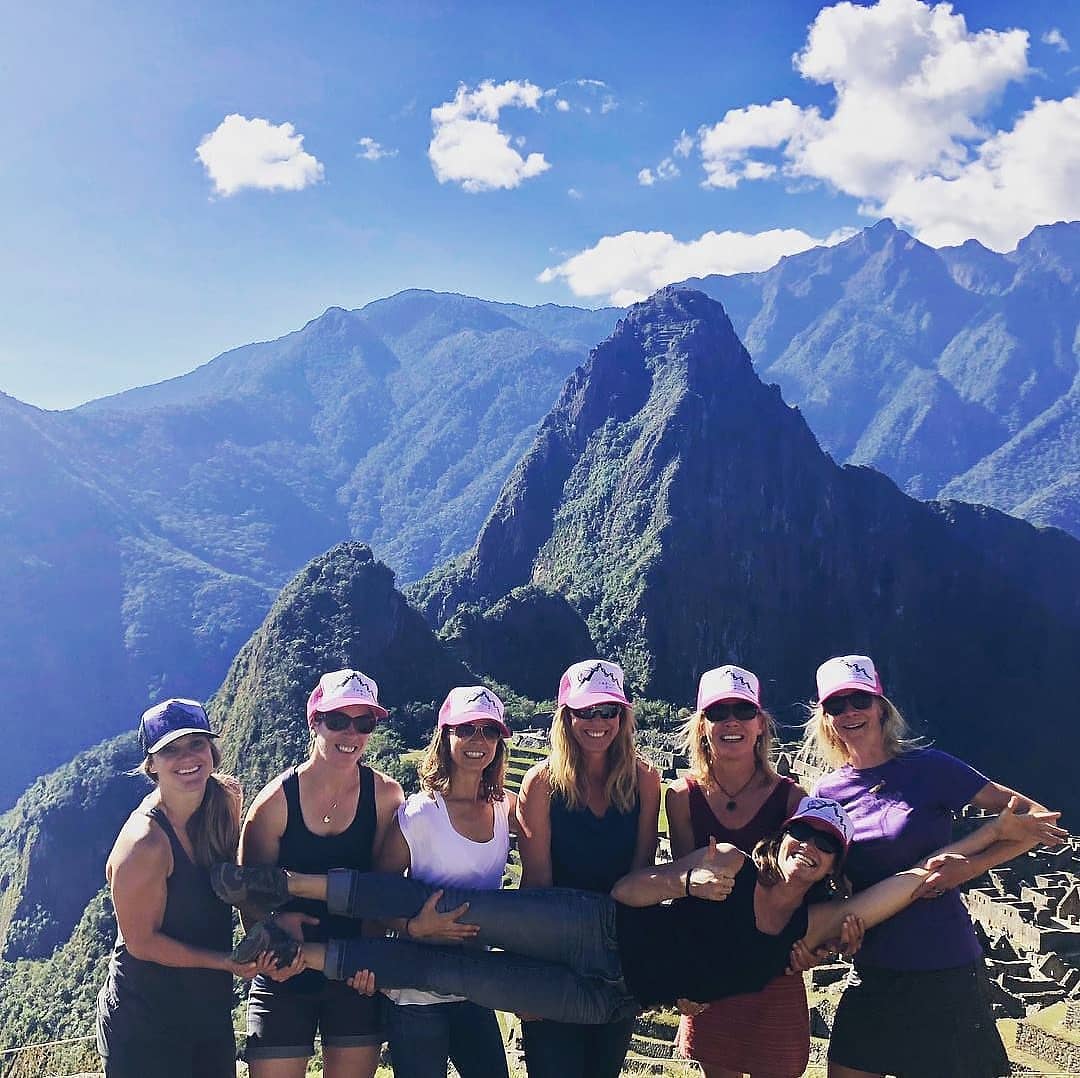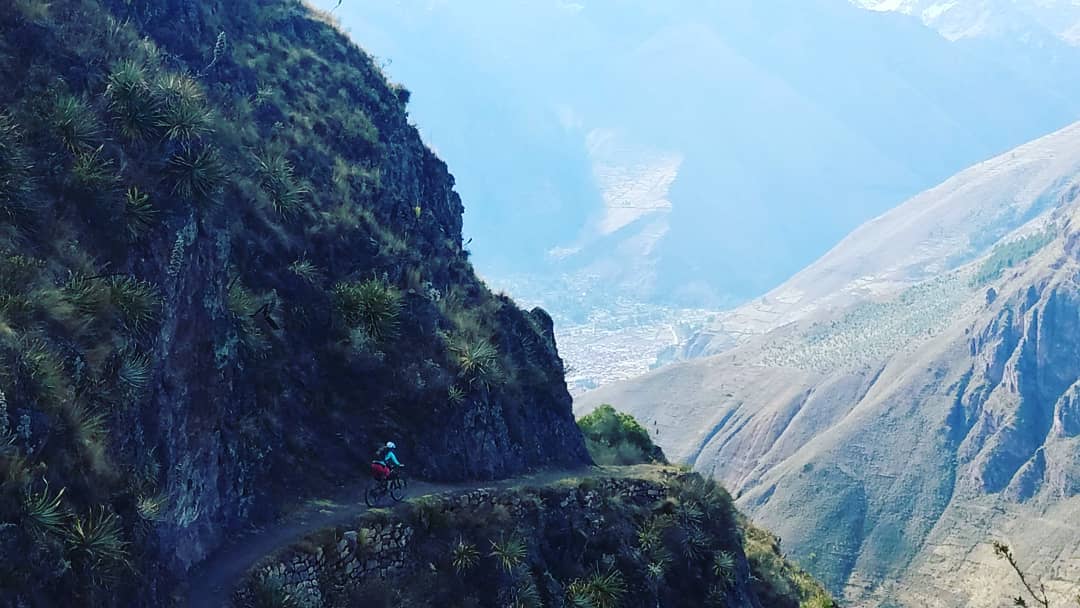 womensradicalpursuits_51842476_123634132088923_3243143198224447715_n
womensradicalpursuits_54732108_426841684743809_7295624765249706569_n
womensradicalpursuits_56806711_1251569908352634_4776966658784594500_n
womensradicalpursuits_64792232_444489963053130_2947879766544317391_n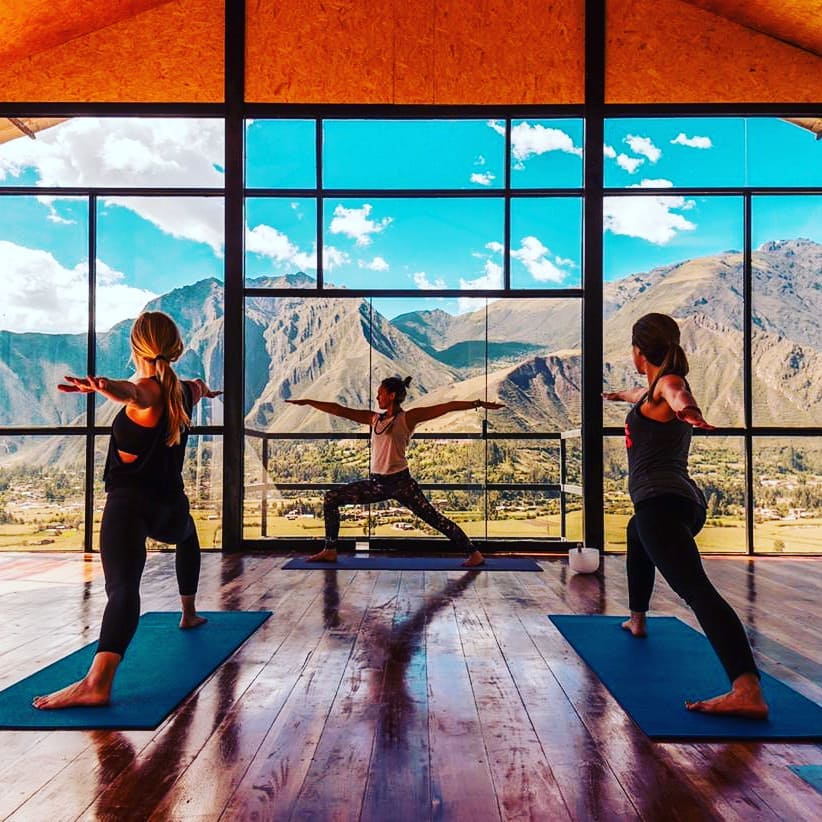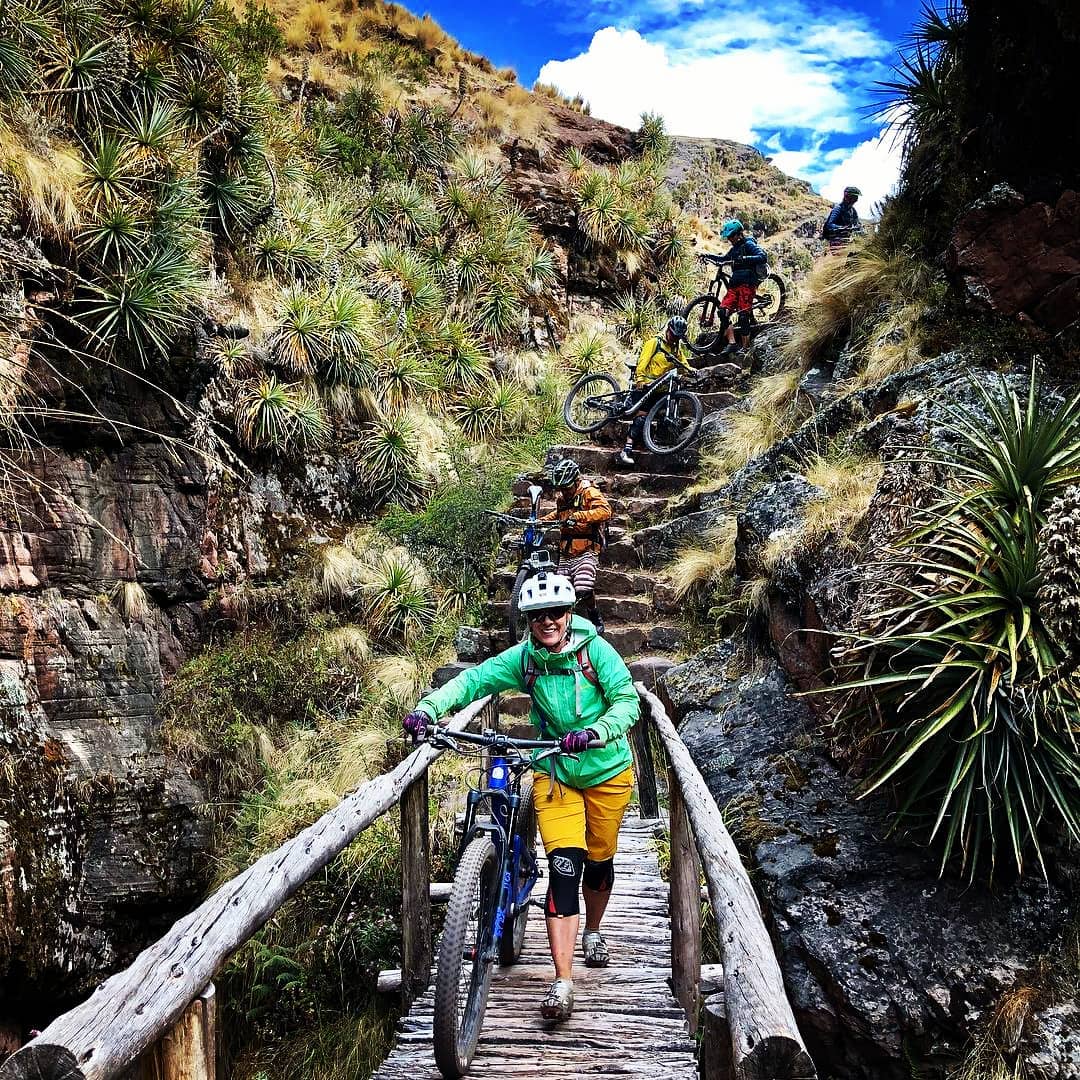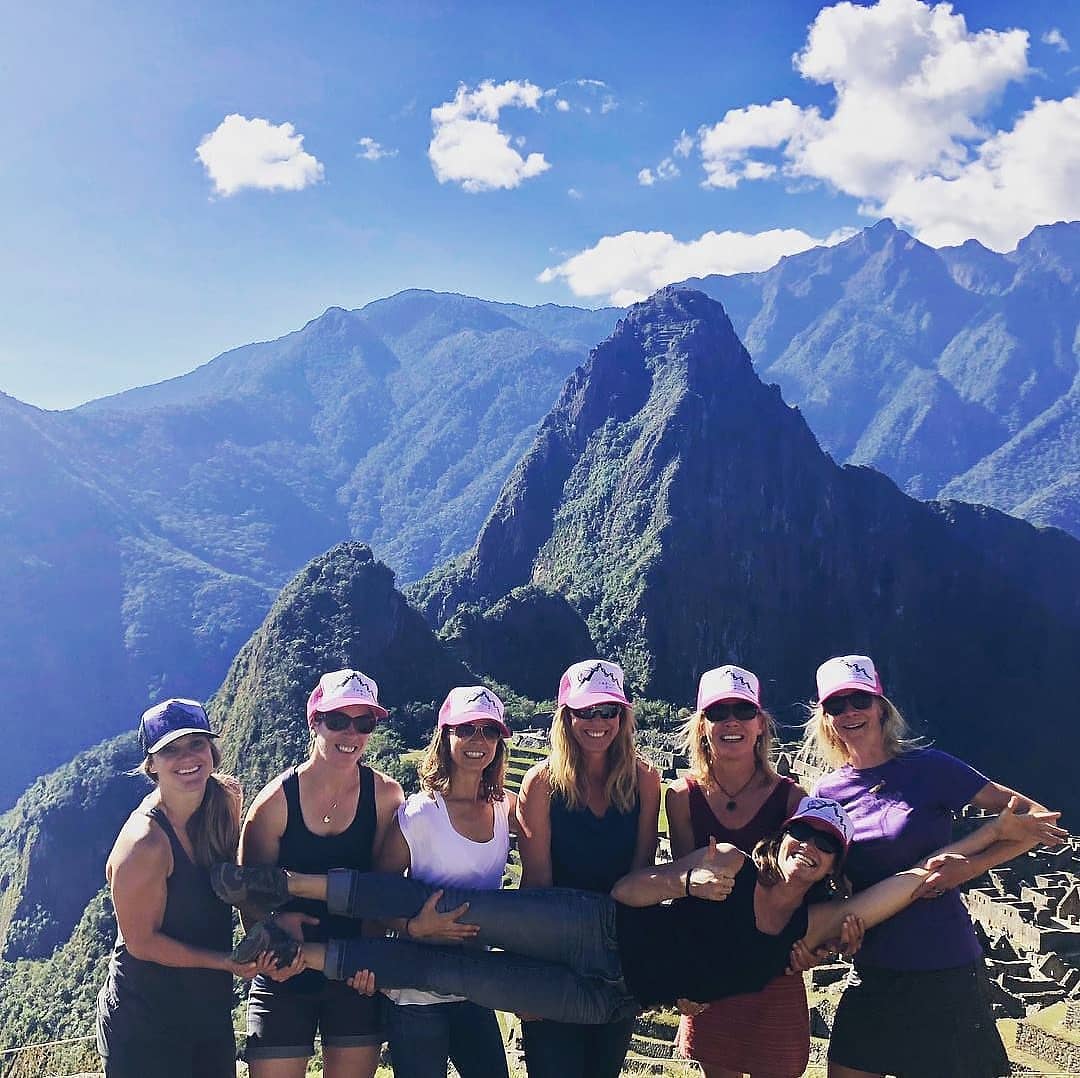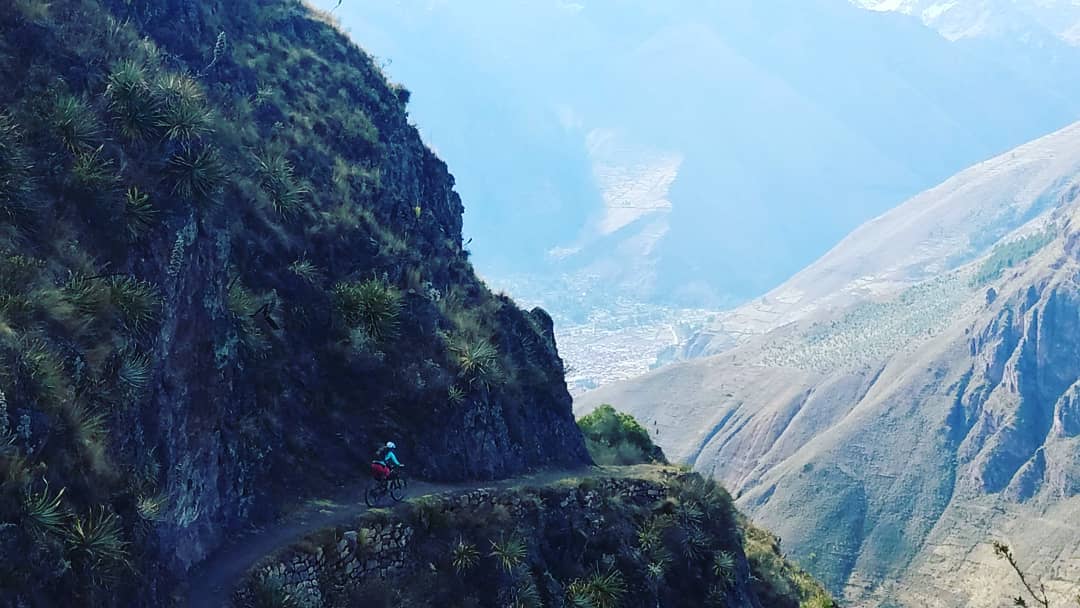 Women's Radical Pursuits is a unique adventure tour company that conducts women only mountain biking tours in fantastic locations all over the world. Their Peru tour takes participants to the Sacred Valley for some of the most incredible single-track trail rides in the world and features daily yoga and mindfulness practice.
Program: Their Peru mountain bike and Yoga adventure includes rides on over 80 miles of Peru's best single track trails, with bike shuttles and knowledgeable guides included. Daily Yoga and mindfulness practice will help participants to focus and recover. Popular sites visited include Ollantaytambo, Pumamarka and Machu Picchu. This tour is mainly intended for experienced mountain bikers. Contact them directly to see if you fit the bill.
What We Like: This tour gives participants the opportunity to visit Incan ruins and experience the Andes Mountains from a completely unique perspective. No trundling along crowded roads in the back of a jeep. You'll travel to many of these remarkable locations on a mountain bike! It's nice to see a yoga and adventure sport combination that is different from the usual surf and yoga formula.
Cost: $2995
Address: Cusco, Peru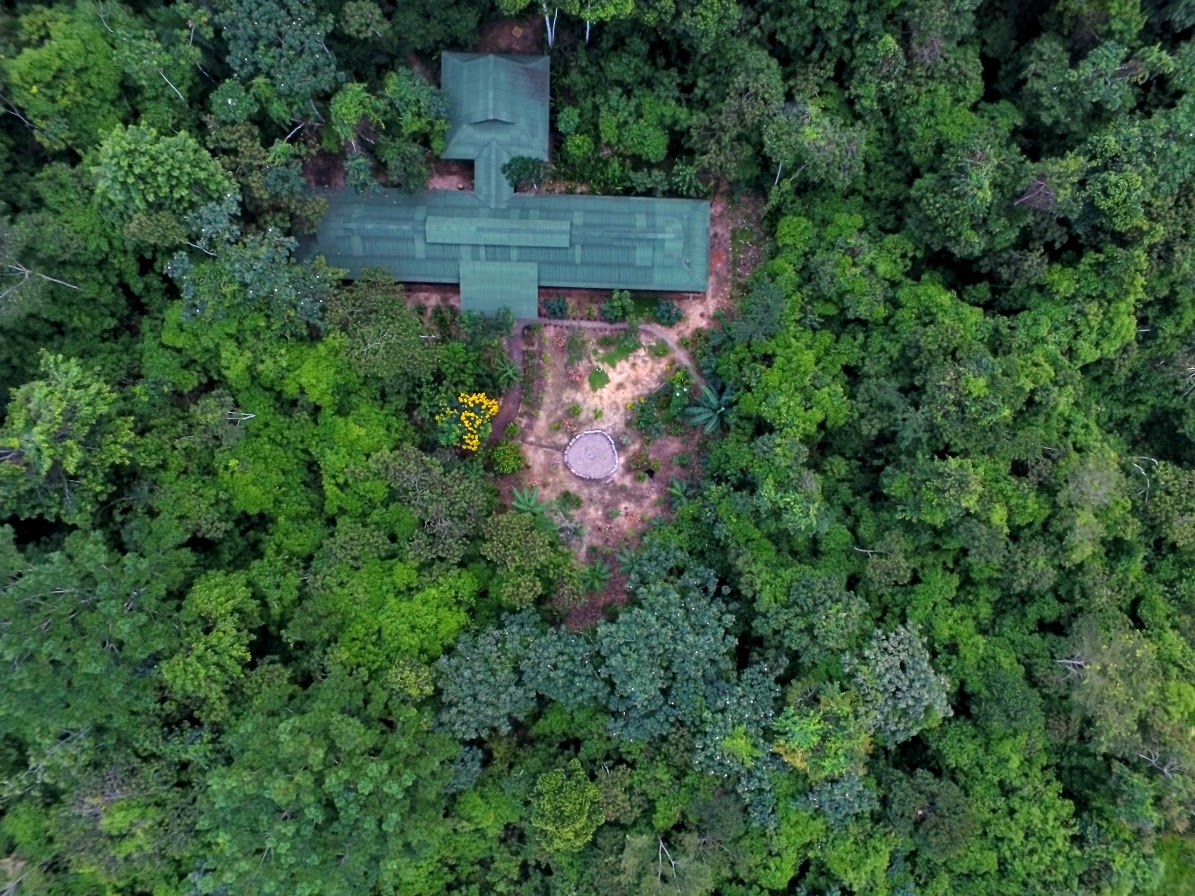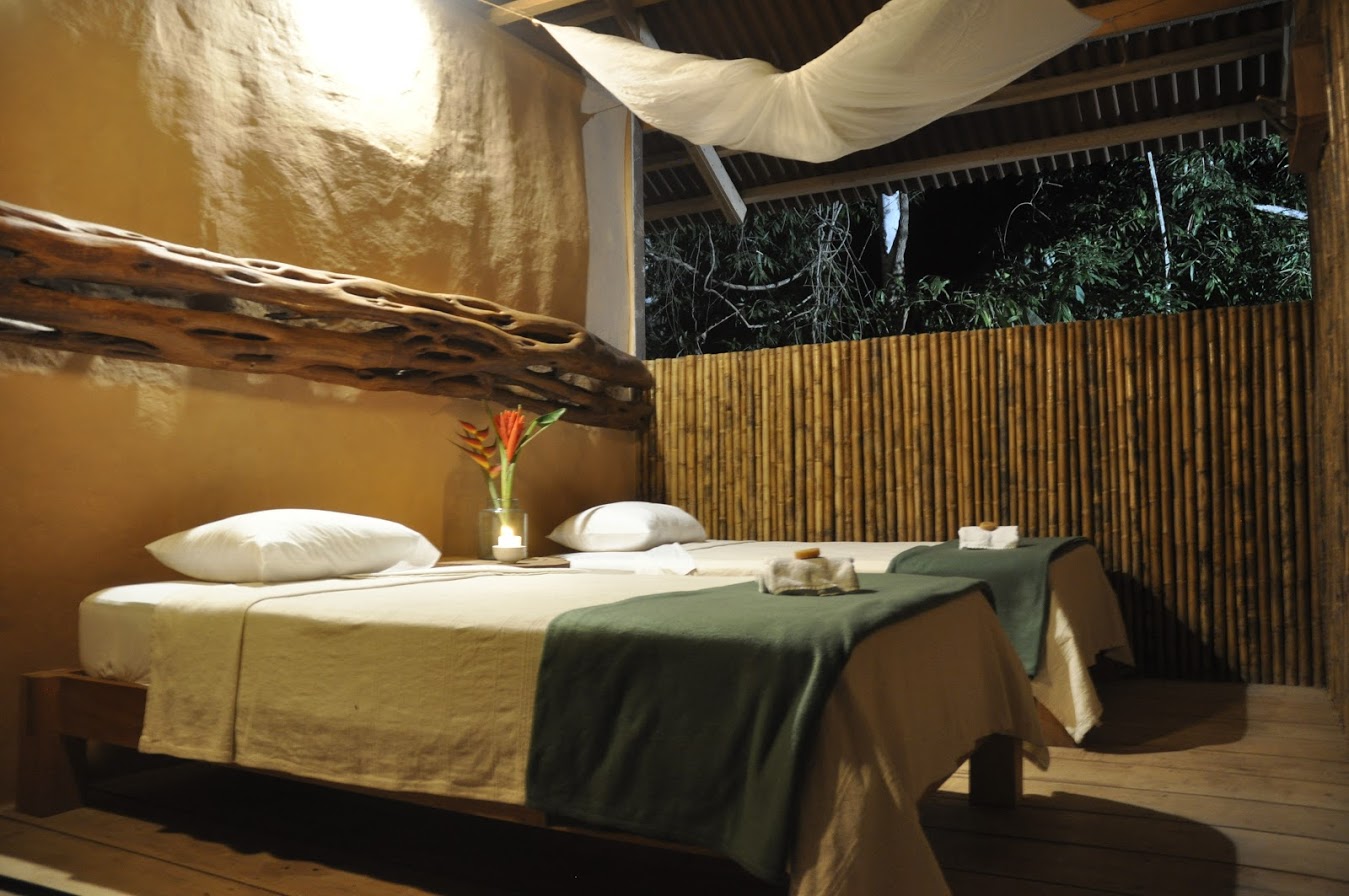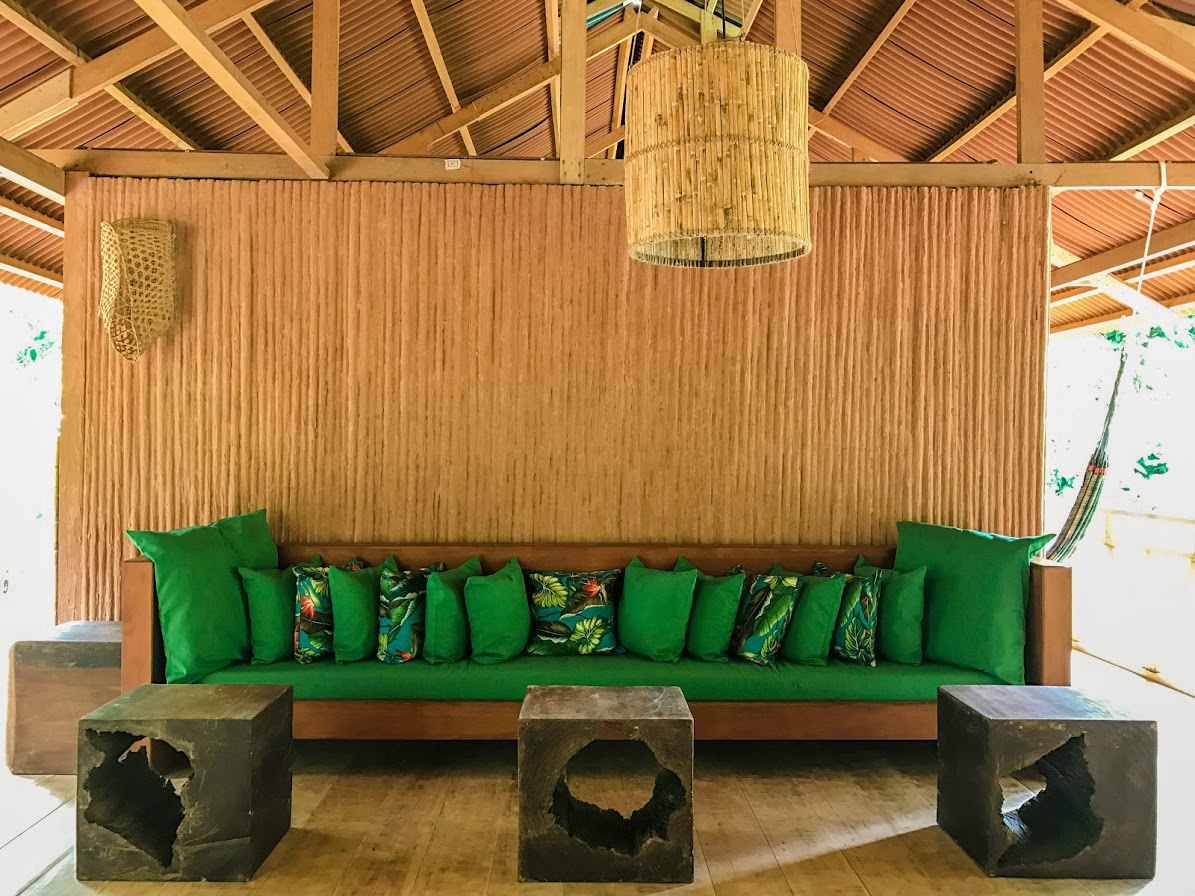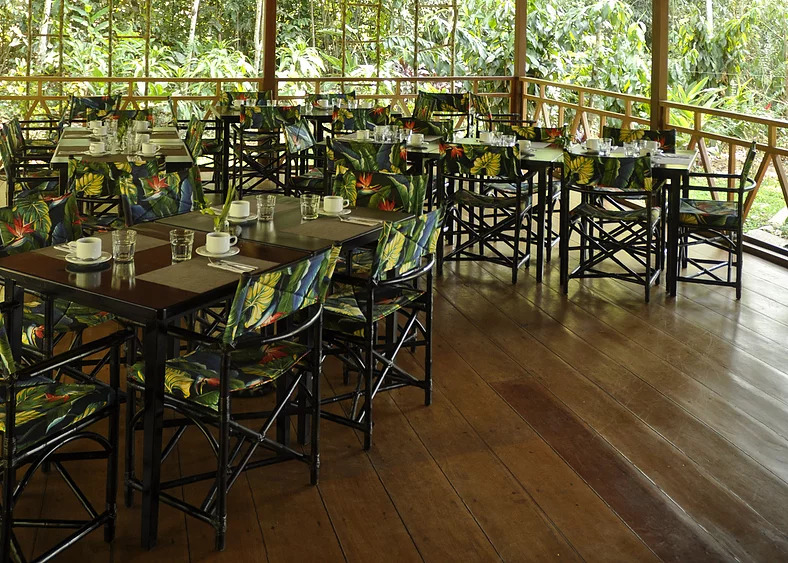 6809c8_14bed6771dcd42c1be8a24fb760a80cd~mv2
6809c8_6231a6232c4b4797b0d769510c67b01a~mv2
6809c8_d6296c3aacaa4c49bd9a359599859243~mv2
6809c8_5e42e30b845f48d6a3e43bbae2728679_mv2_d_2848_4288_s_4_2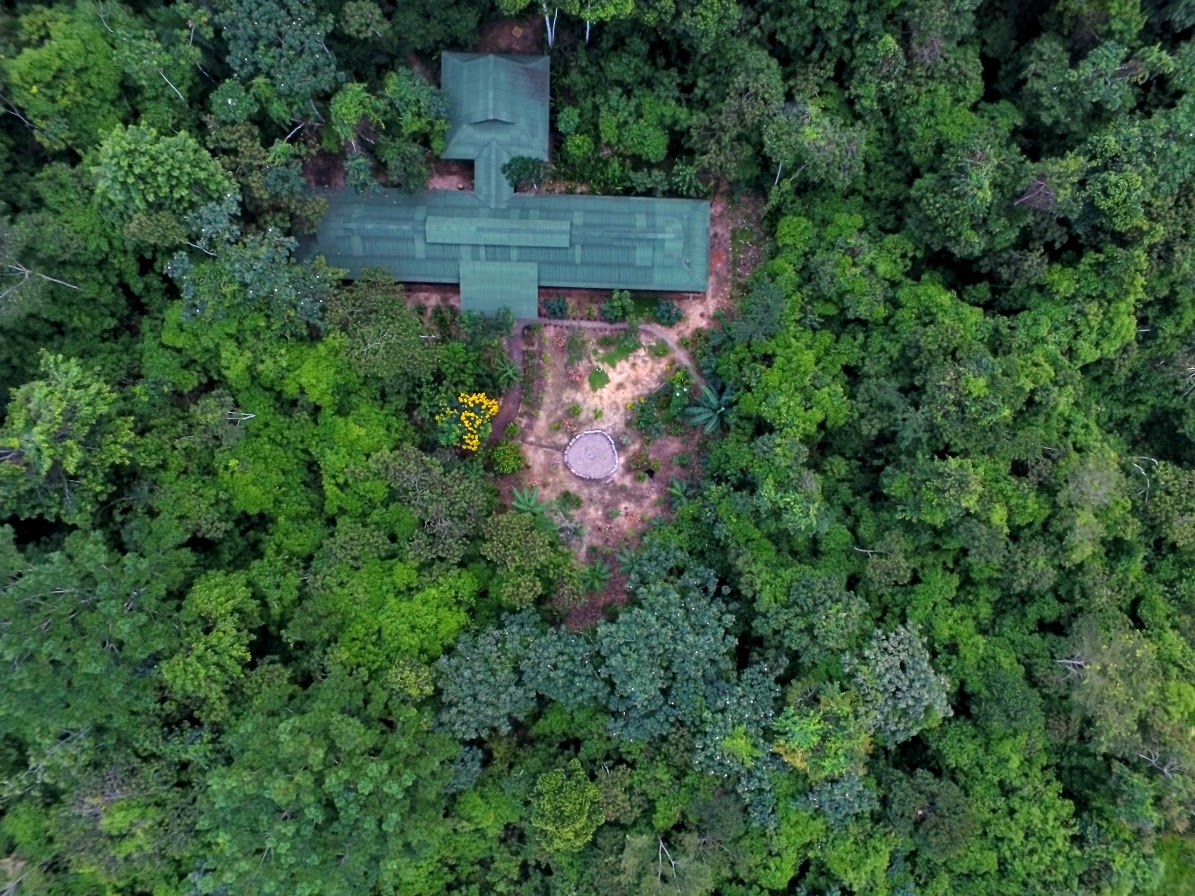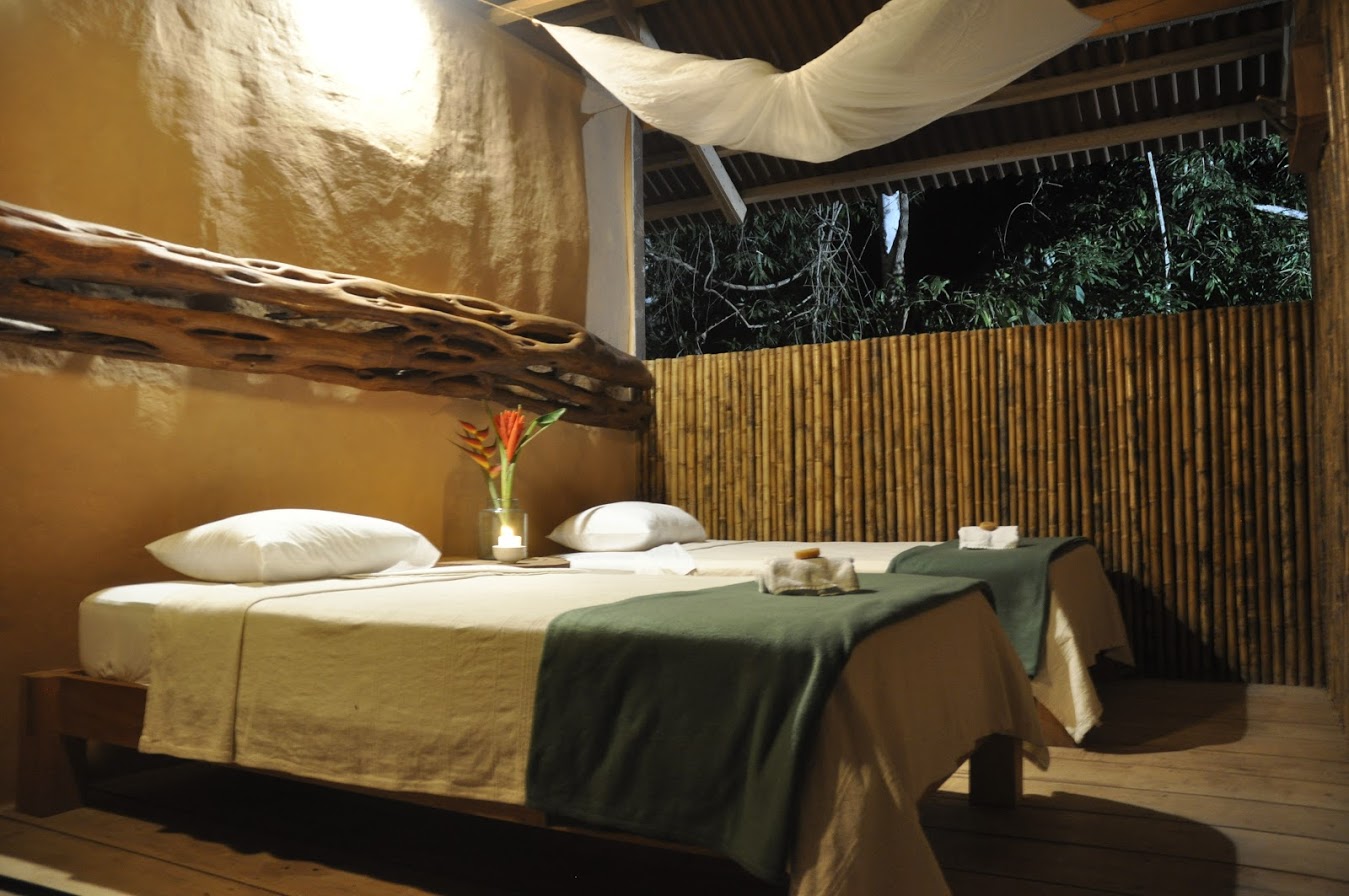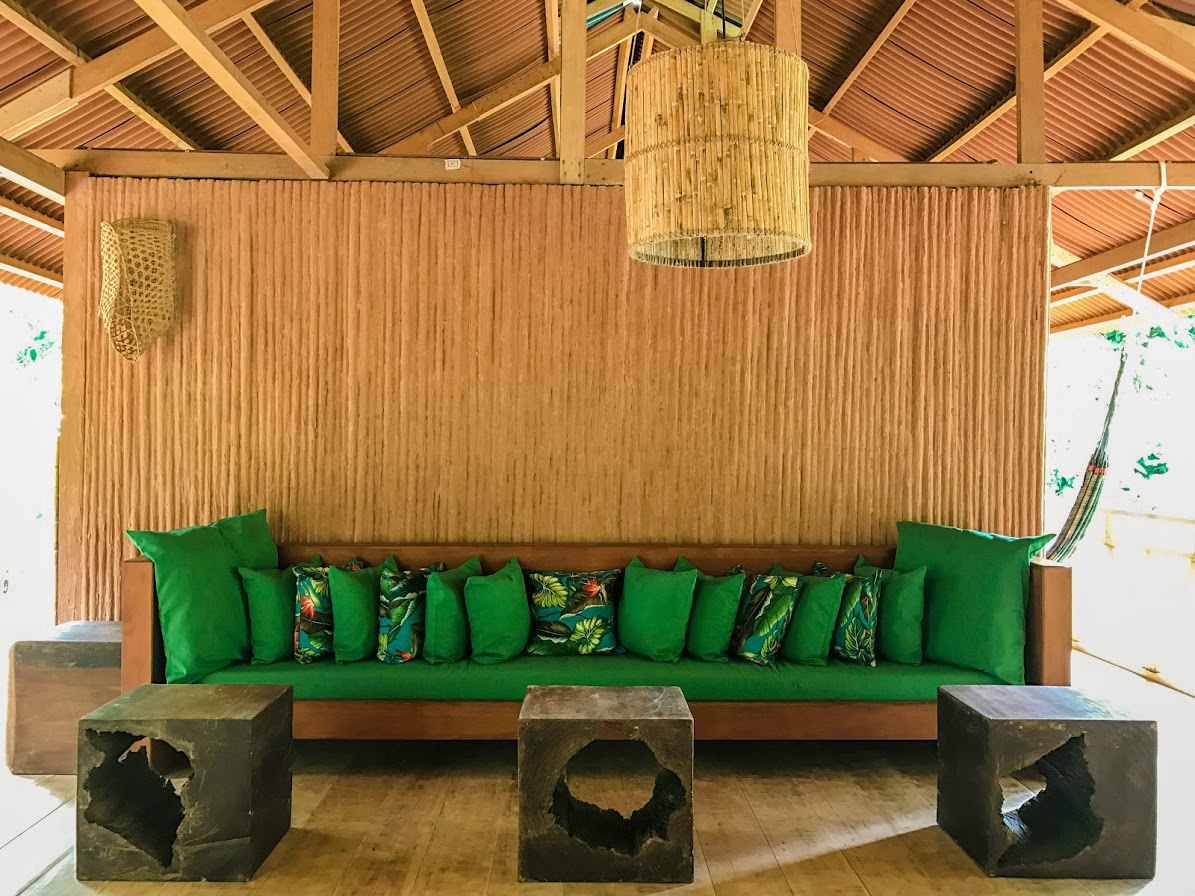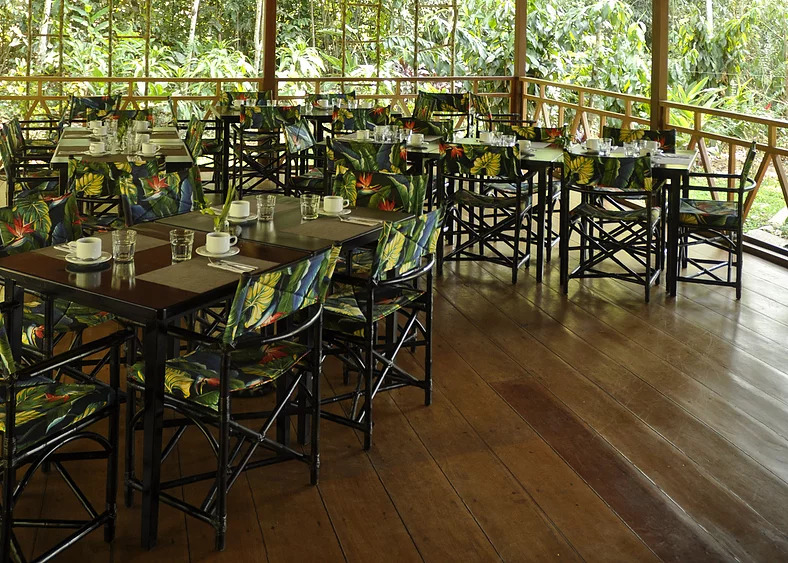 The Amazon Yoga Centre is located under a canopy of dense jungle foliage in the high Amazon rainforest near the foothills of the Andes mountains. They are boutique eco-resort and retreat centre that encourages participants to disconnect from the daily grind of their normal life and reconnect with nature.
Program: A stay at the Amazon Yoga Centre is a unique experience curated to each guests needs. It includes Yoga and Meditation but can also include tours and nature walks through the surrounding jungle. The property abuts the Tambopata National Reserve and trekking, kayaking and biking are available for exploring.
What We Like: The Tambopata National reserve is one of the most biodiverse places in the world. With over 600 species of bird, 129 mammals and over 1200 species of butterfly! Amazon Yoga Centre is committed to sustainable tourism and wilderness preservation and leads all of their tours with this ethos in mind.
Cost: Rooms range from a base price of $50 – $120 per night
Address: ​Km 12 Corredor Tambopata Tambopata, 17000, Peru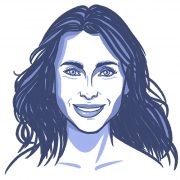 Shirley Hill
Meditation coach by day and writer by night - Shirley has perfected the art of finding a healthy balance in life. She's eager to spread calm energy and share her zen tips through conscious writing.