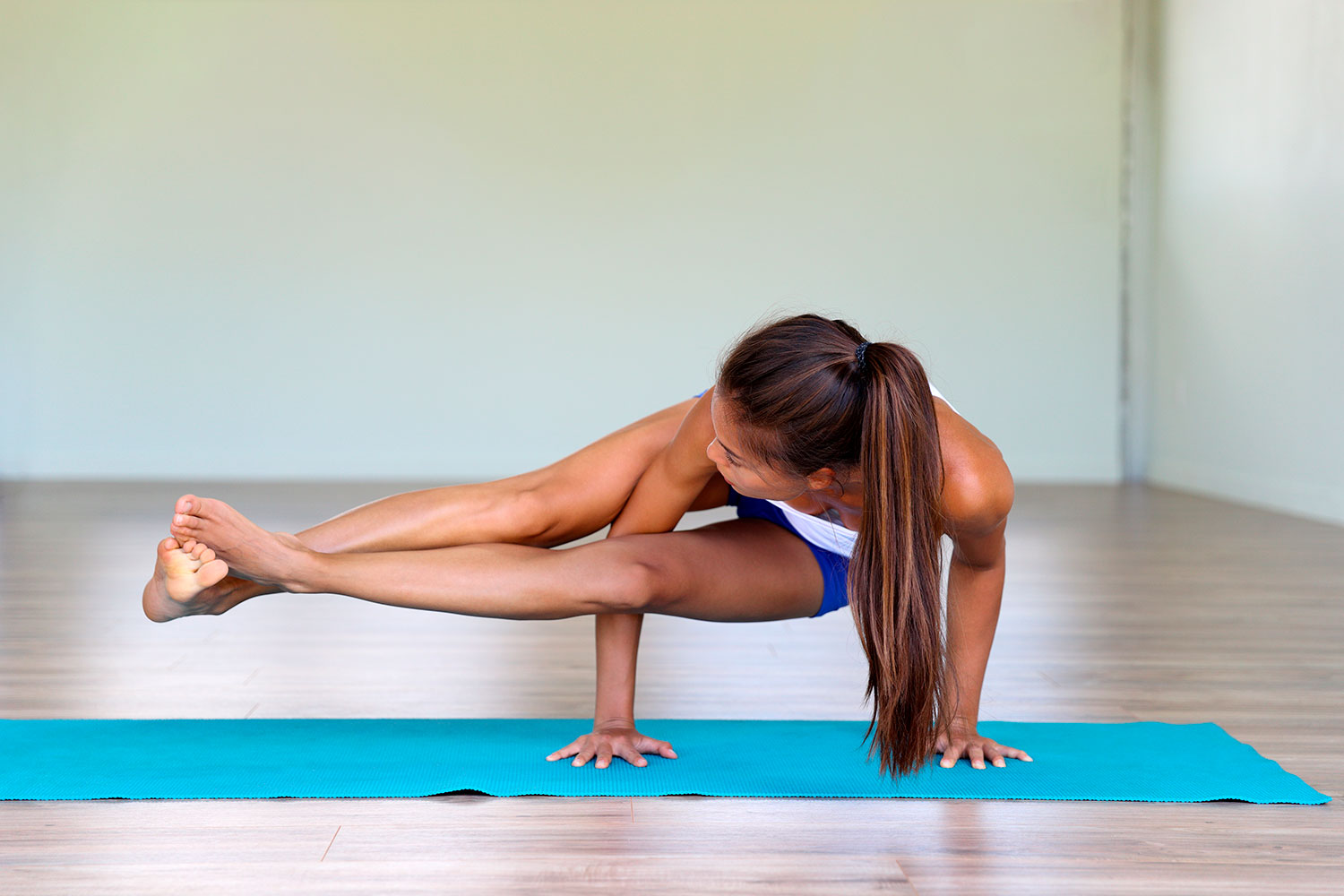 Peru is a pretty remarkable place. Once home to the Incan Empire, the largest empire in pre-Columbian America, it has always attracted the historically curious to it's incredible ruins.
Most notable among them is the glorious Machu Picchu, located on a towering 2500 metre ridge. It has been recently voted one of the "New Seven Wonders Of The World," and attracts over a million people a year to the region.
Lately, however, Peru has become famous for something equally ancient but somewhat more taboo.
Ayahuasca
This powerful hallucinogenic compound was first brought to the attention of a popular audience by psychedelic advocate Terence Mckenna in the 80's and it was largely an underground phenomenon until quite recently. As scientific research into the positive effects of psychedelic compounds brought them back into the popular consciousness, the Peruvian Amazon began to explode with spiritual tourists keen to try this powerful visionary experience for themselves.
A boom in yoga-related tourism was not far behind. Many of the yoga retreats here incorporate local shamanic and medicinal practices into their offerings, and some have even seen fit to combine Ayahuasca and other psychoactive plant ceremonies with a daily yoga practice.
Lots of international teachers have begun holding more traditional yoga retreats here as well, though they are often one-off or yearly affairs. There are also a small collection of surf and Yoga retreats on the coastline.
Though the use of Ayahuasca is legal in Peru it is not appropriate for everyone and it is very important that you proceed with extreme caution before undergoing a ceremony. Do your research thoroughly and check the reviews and backstory of anyone leading a retreat with these plants.
Here are our picks for the top ten Yoga retreats in Peru: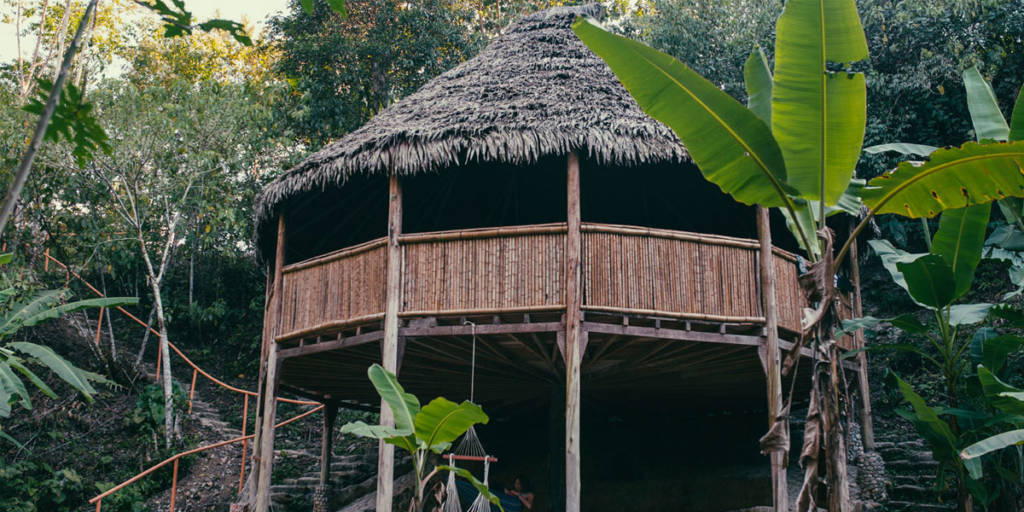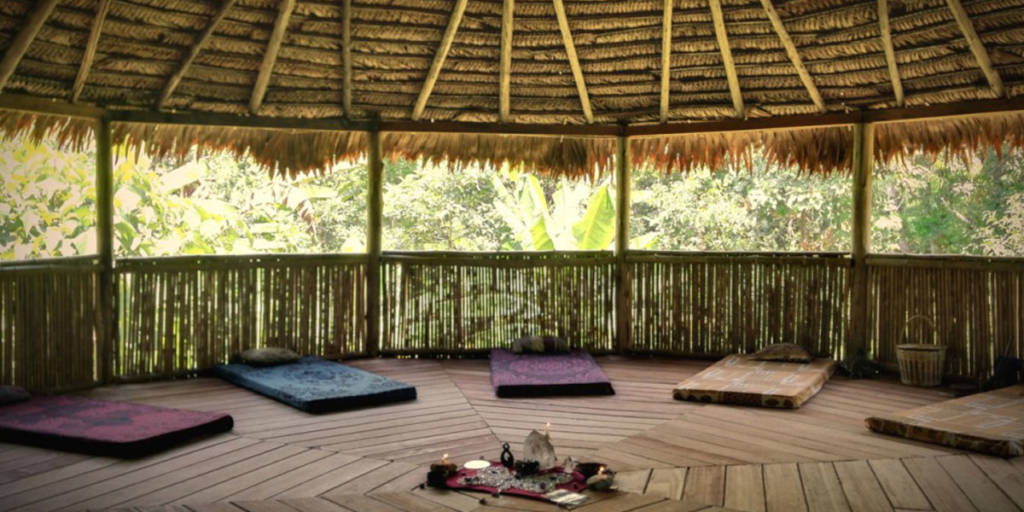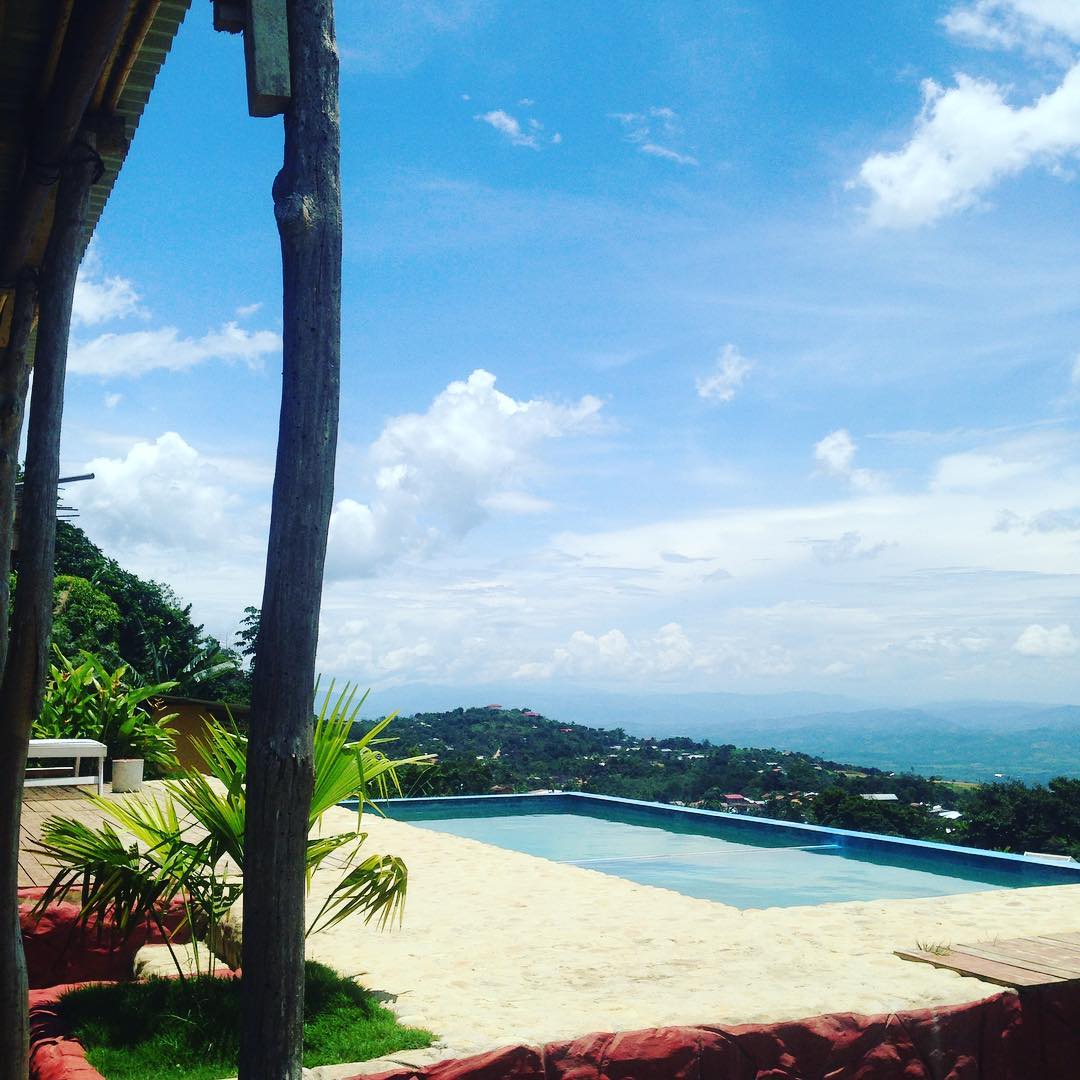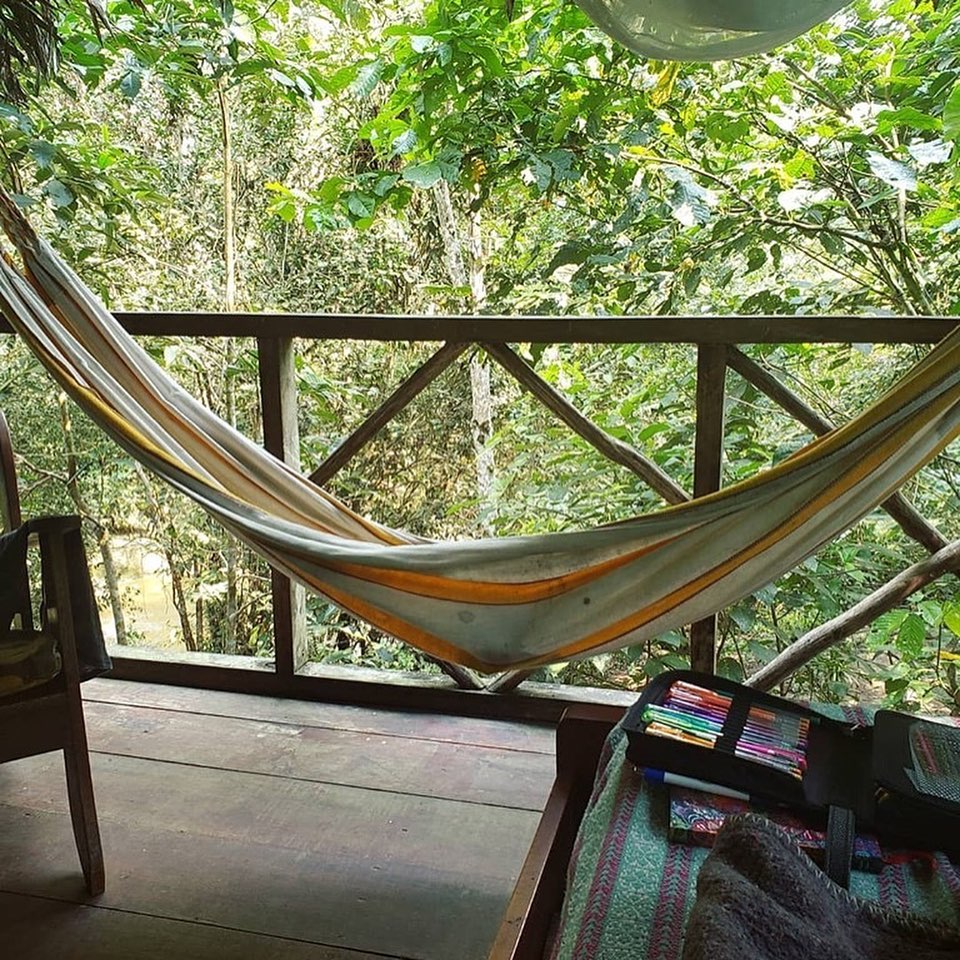 01-retreat-ayahuasca-1-1024x512
06-yoga-studio-1-1024x512
thegardenofpeace_52350471_118648929255310_3347672684665230854_n
thegardenofpeace_69258355_397293210958809_4703937905018021403_n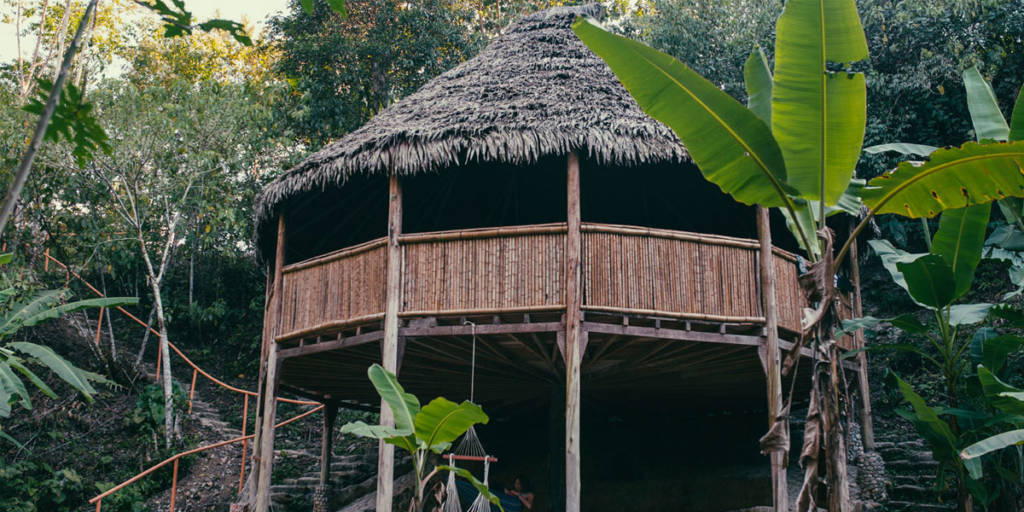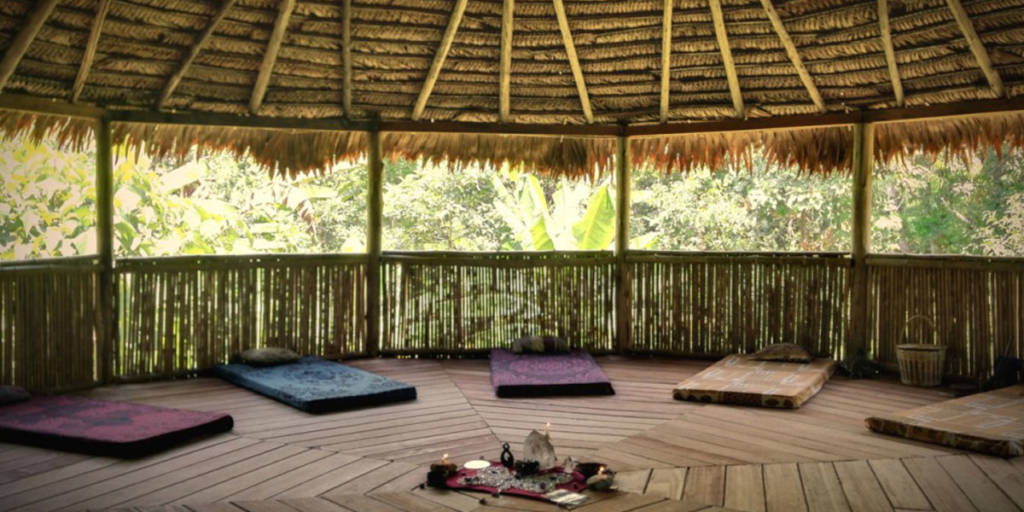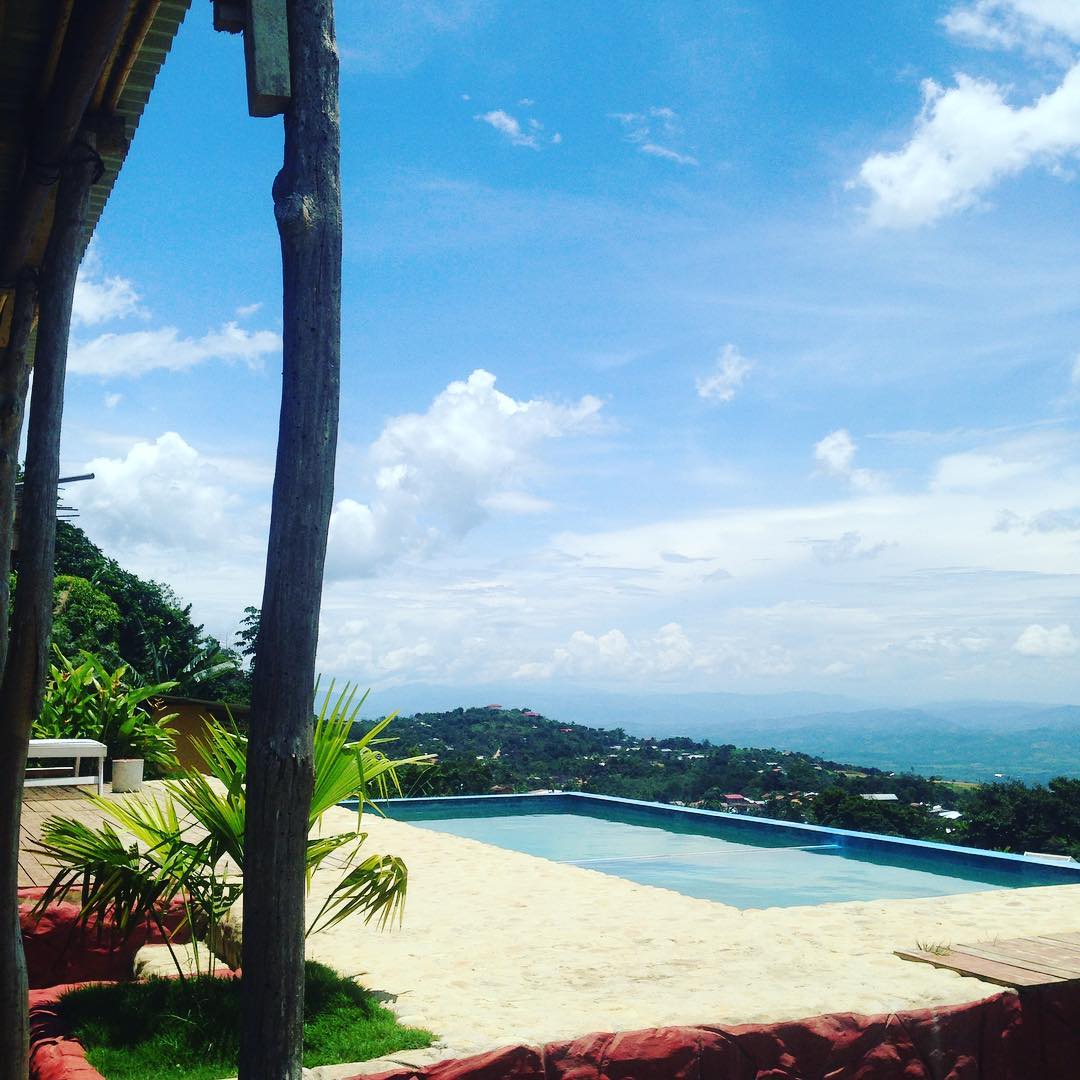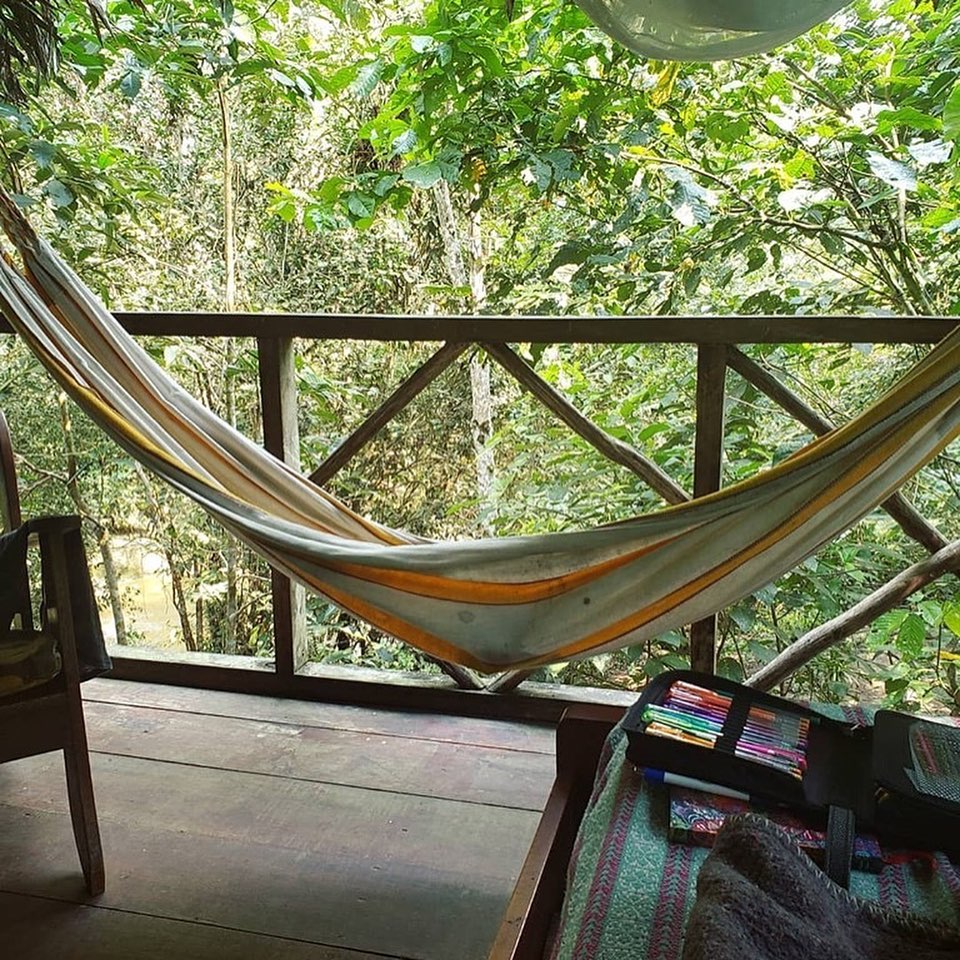 The Garden Of Peace is an Ayahuasca and sacred plant healing centre located in a remote corner of the amazon in Northwest Peru. They conduct a variety of retreats, all of which include ceremony with Ayahuasca conducted by a dedicated team, including a master curandera, or traditional shamanic healer.
Program: Their 10 day Nature of Yoga retreat combines plant medicine with meditation and Hatha Yoga. It features 3 Ayahuasca ceremonies and an optional mapacho tobacco purge. When not in ceremony, participants will enjoy a daily schedule of yoga, breathwork and meditation. Three sattvic meals a day are included which are intended specifically to enhance the Ayahuasca experience.
What We Like: The Garden Of Peace only accepts 10 guests at a time, ensuring an intimate and personalized experience, and participants will have 24 hour access to English speaking guides, which can help to ensure the often challenging process of integrating an Ayahuasca ceremony occurs smoothly.
Cost: Contact for more information
Address: The Garden of Peace Ayahuasca and Master Plant healing Centre. Lamas San Martin, Peru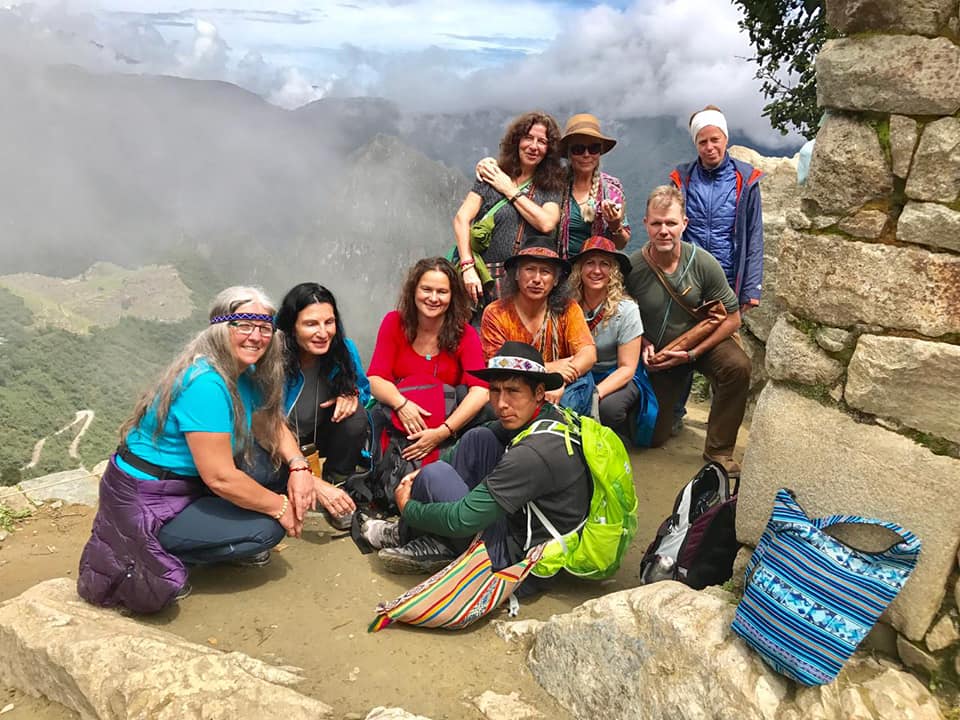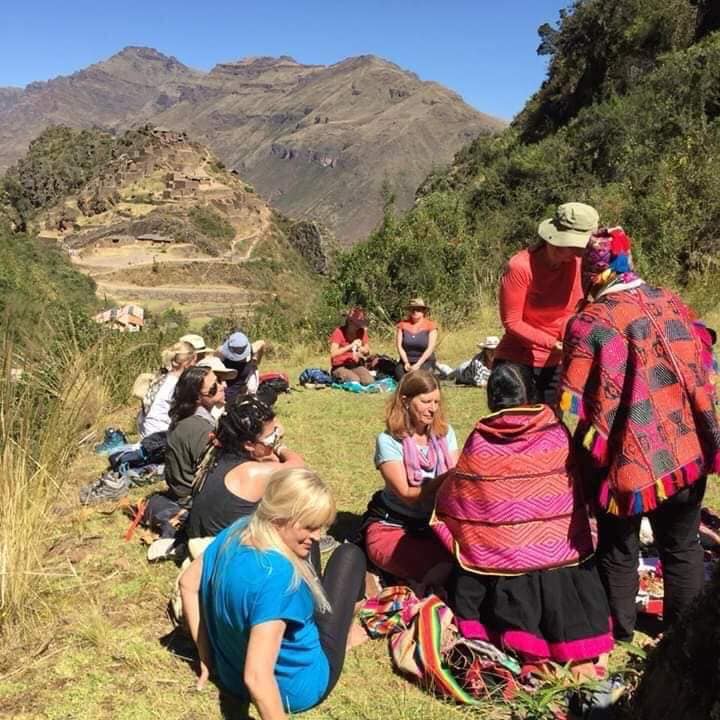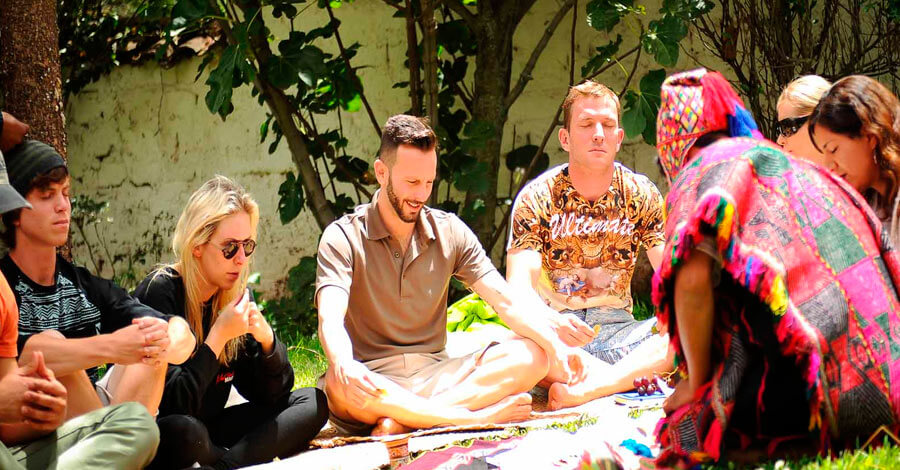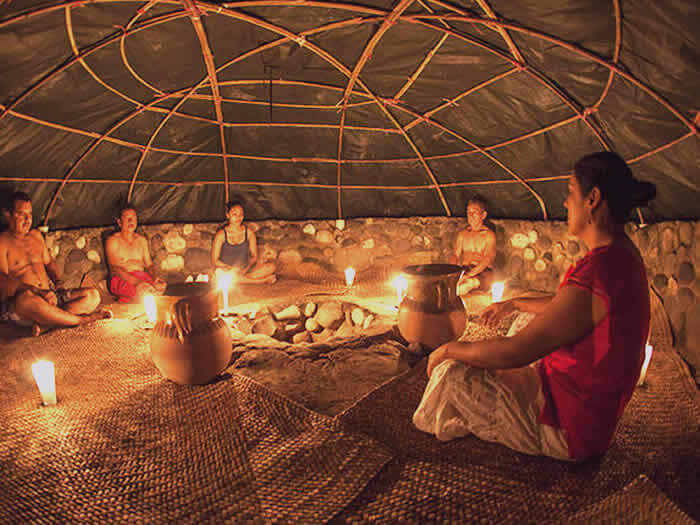 56616295_599921667192852_6123813088450838528_n
62102605_637916723393346_2363170673607573504_n
sacred_path_peru_limpieza
sacred_path_peru_medicina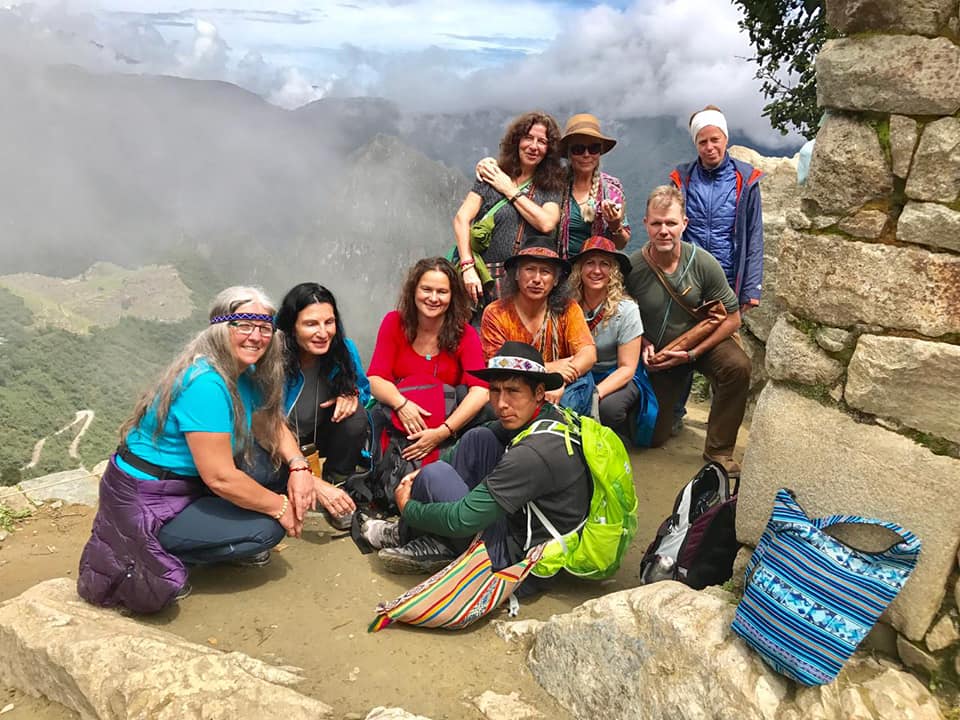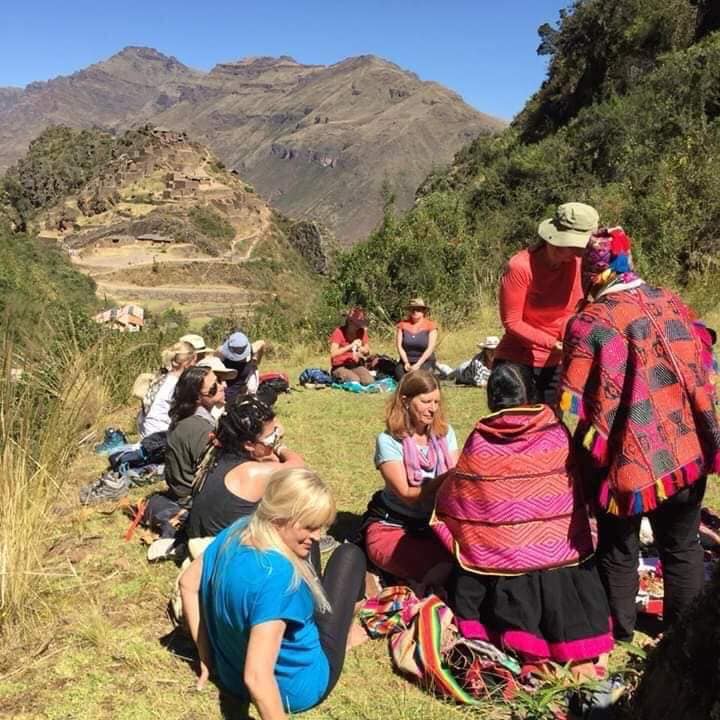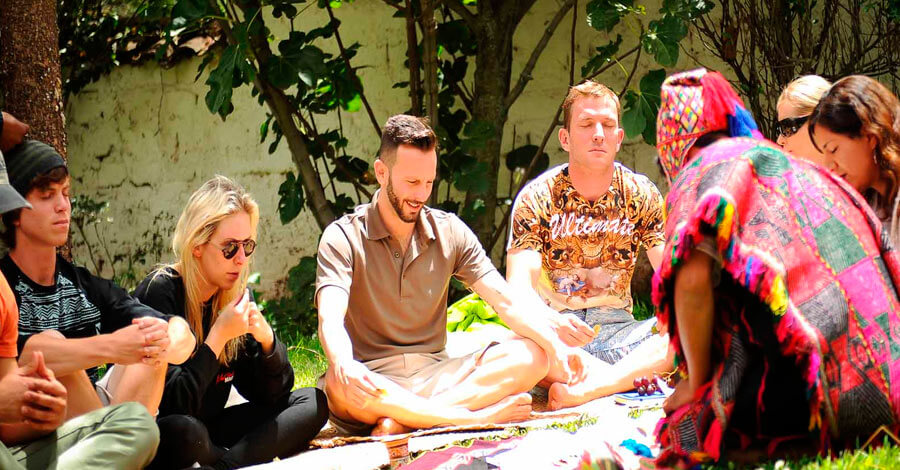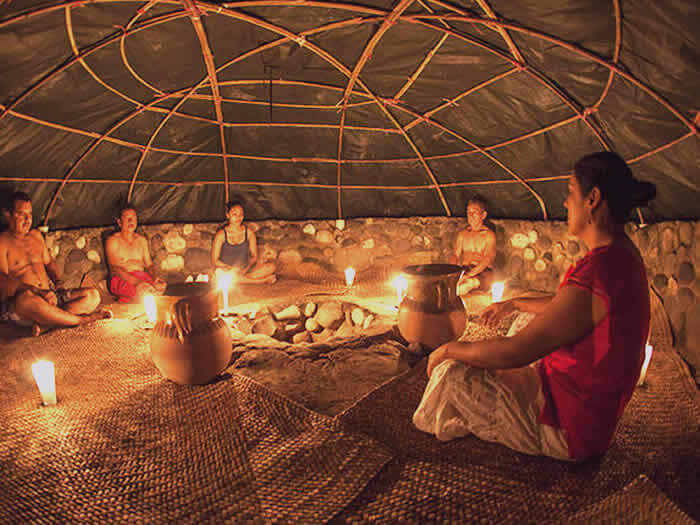 Sacred Paths Yoga is a retreat company that provides transformational retreats in sacred locations all over the world. Though they are centred in the yogic tradition, they also feature a strong emphasis on shamanic and intuitive practices, and often feature music and art on their retreats. They hold Shamanic Yoga retreats in Peru during the months of November and December.
Program: Their Peru retreats are a blend of Yoga, movement and shamanic practices. Meditation, breathwork and Asana practice are combined with plant medicine ceremonies, Qigong and a traditional Andean sweat lodge. Ceremonies with Ayahuasca and Huachuma are optional and conducted on off-days with local experts not formally affiliated with the retreat.
What We Like: Sacred Paths holds their retreats at the beautiful Munay Sonqo retreat centre, which has become one of the most popular retreat facilities in the Sacred Valley. Their new "Santuario" is a dedicated ashram style setting that is kept separate from the rest of the centre, but with all the amenities of a luxury resort style retreat.
Cost: The cost is $1800 for a shared room and $2000 for a private room
Address: Nro. 03 Sector Llamaccaya Rosacaballerayoc Parcela 03, 080401, Peru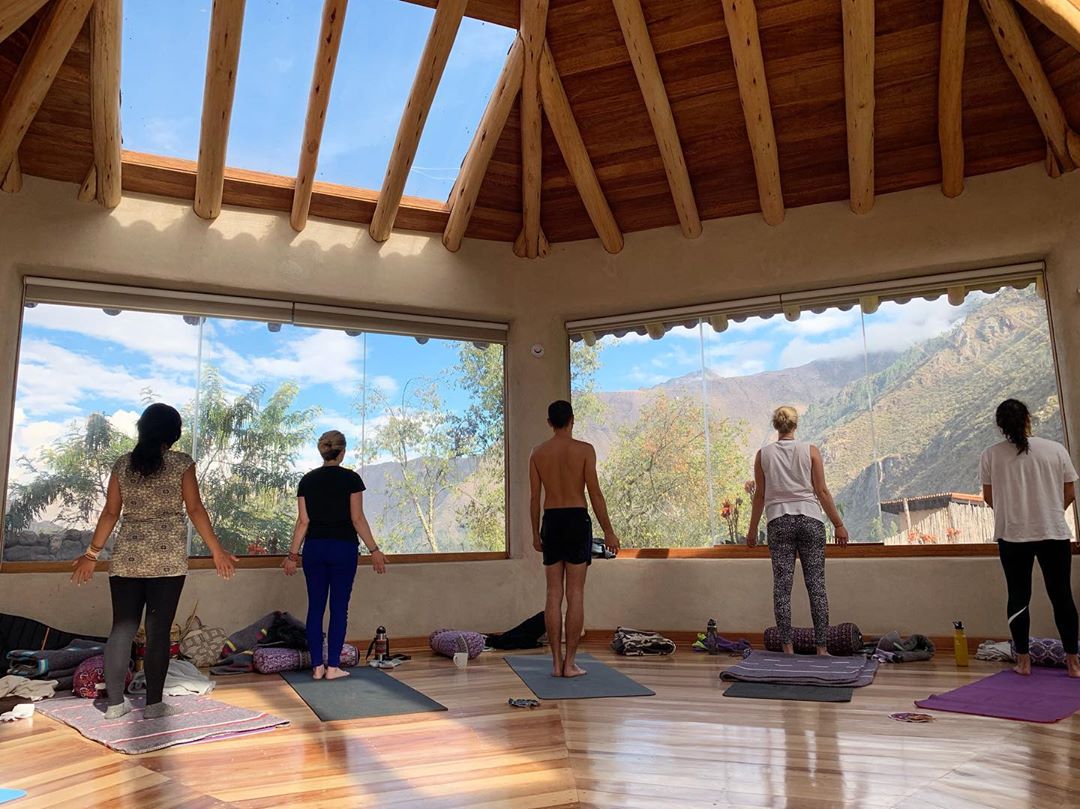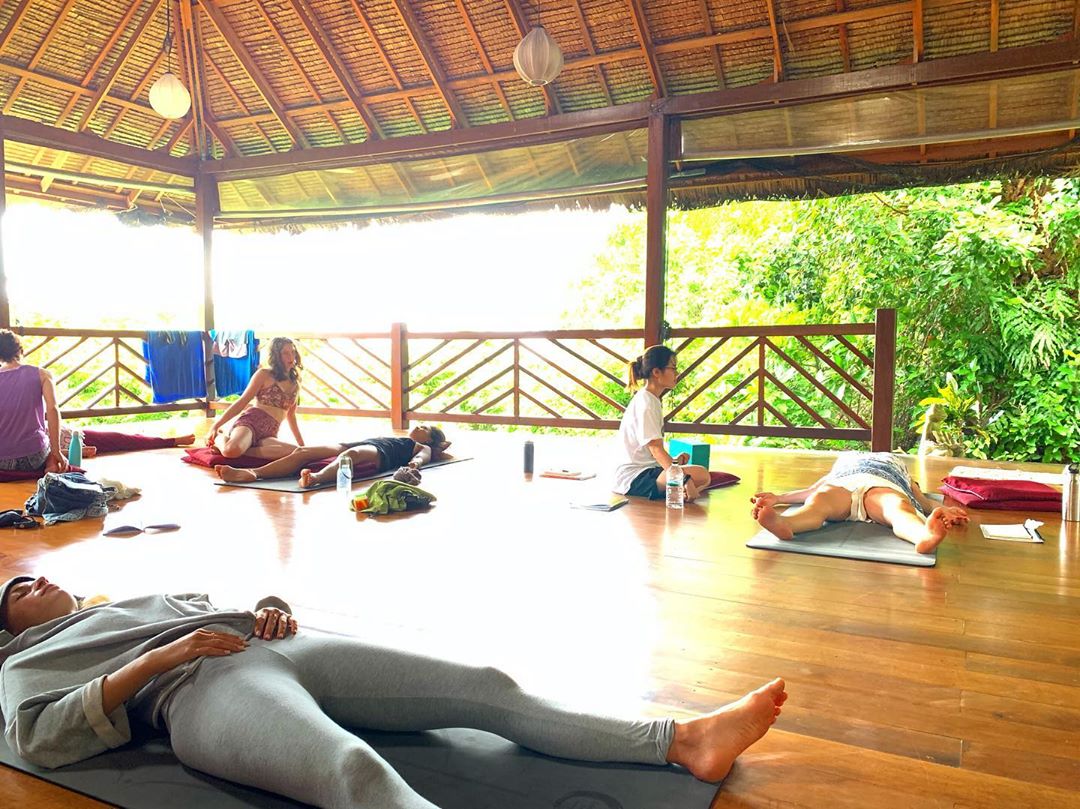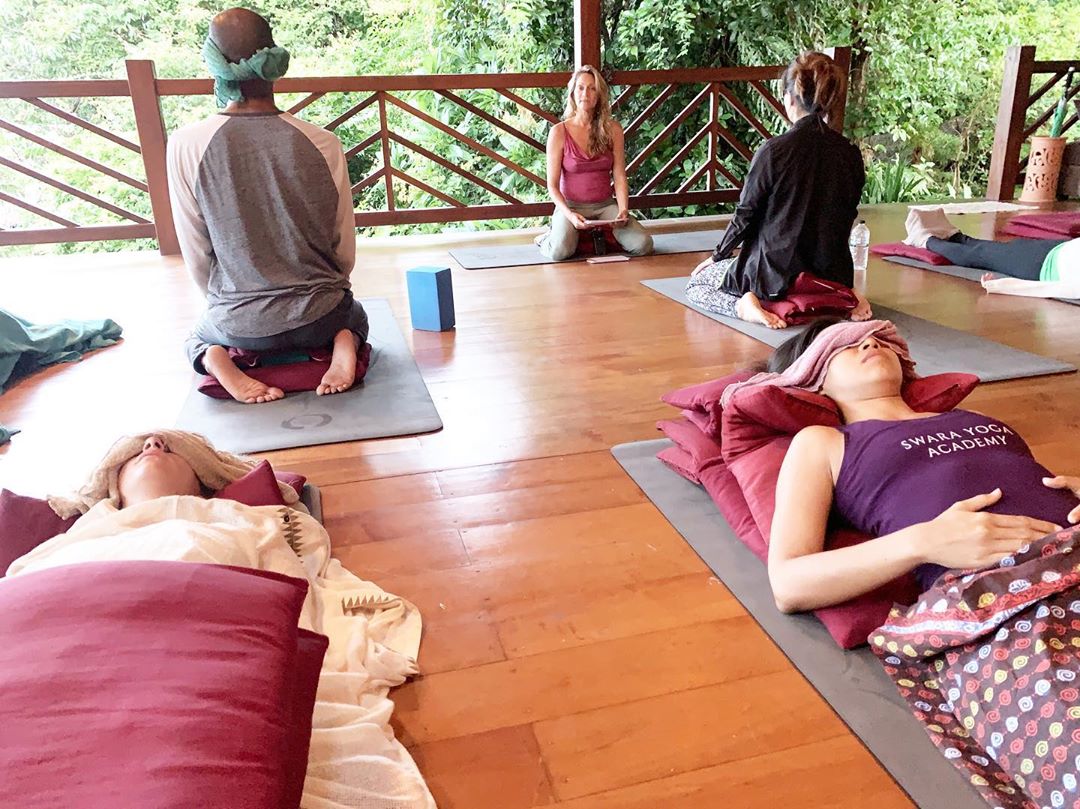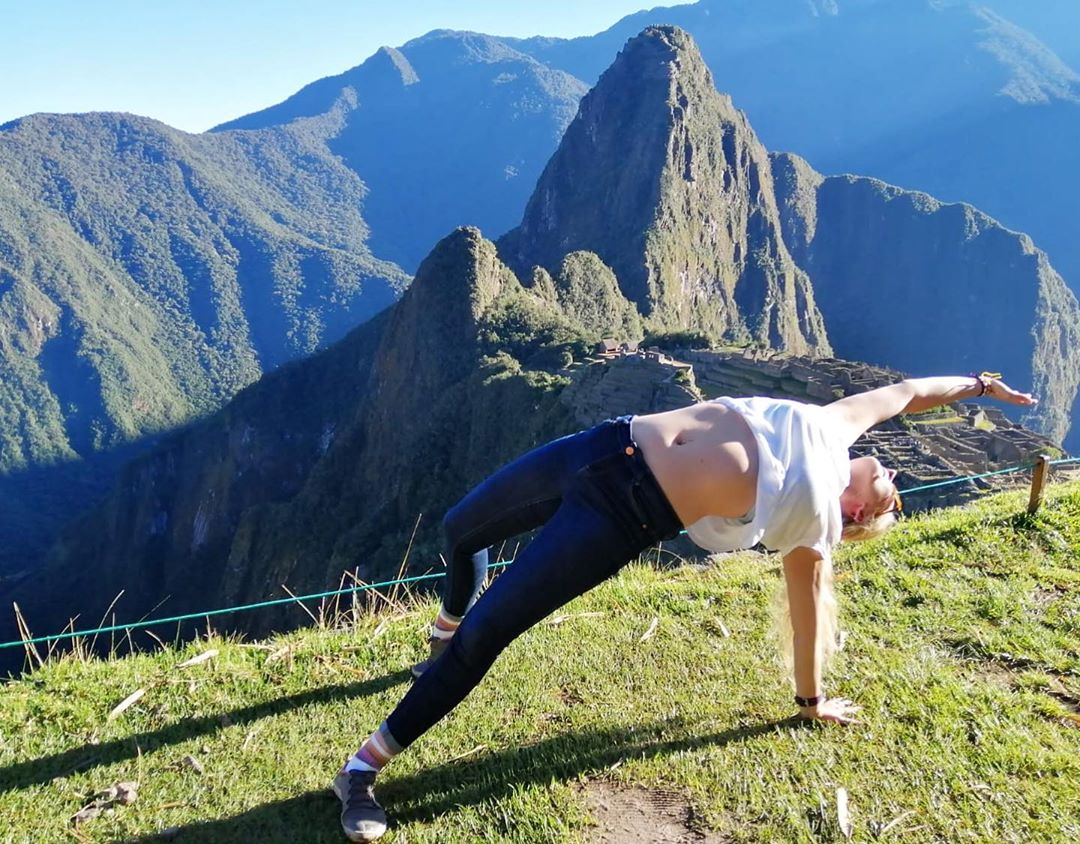 school_of_sacred_arts_65267264_546471399091282_8454767208670782775_n
school_of_sacred_arts_67893711_2954068984665550_2486676394589049209_n
school_of_sacred_arts_67980020_757324951362824_4637064288546000029_n
school_of_sacred_arts_69217407_235934550701345_6430469916245090876_n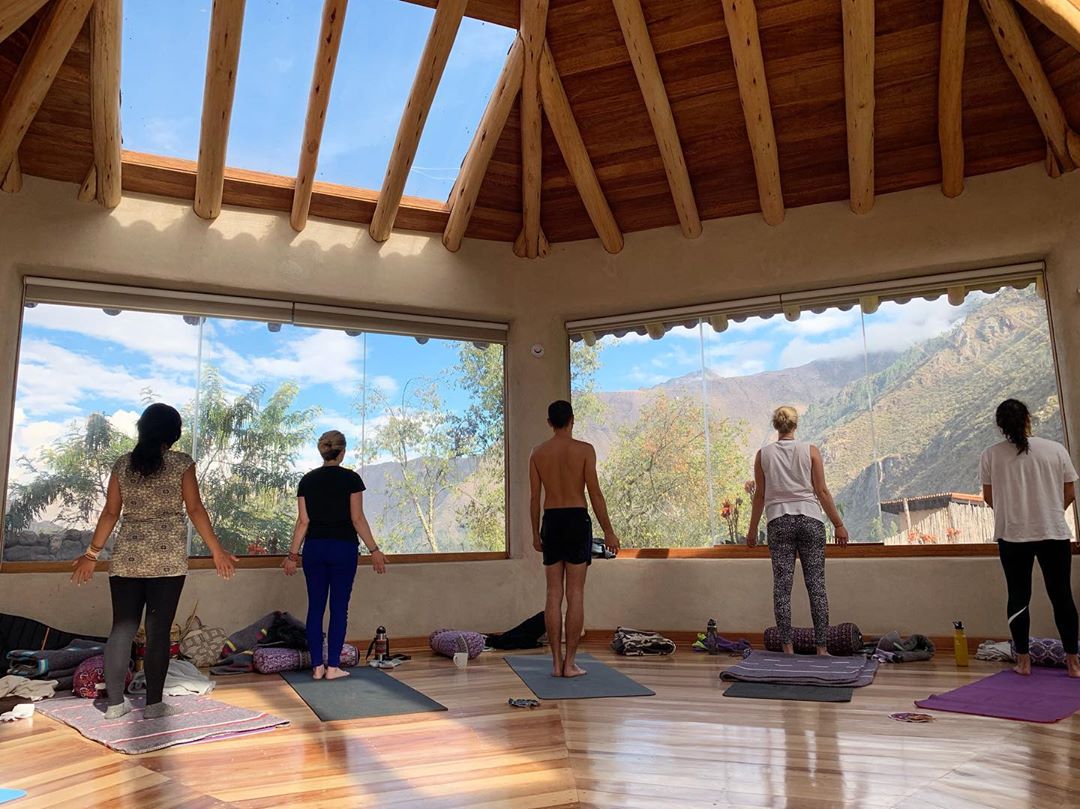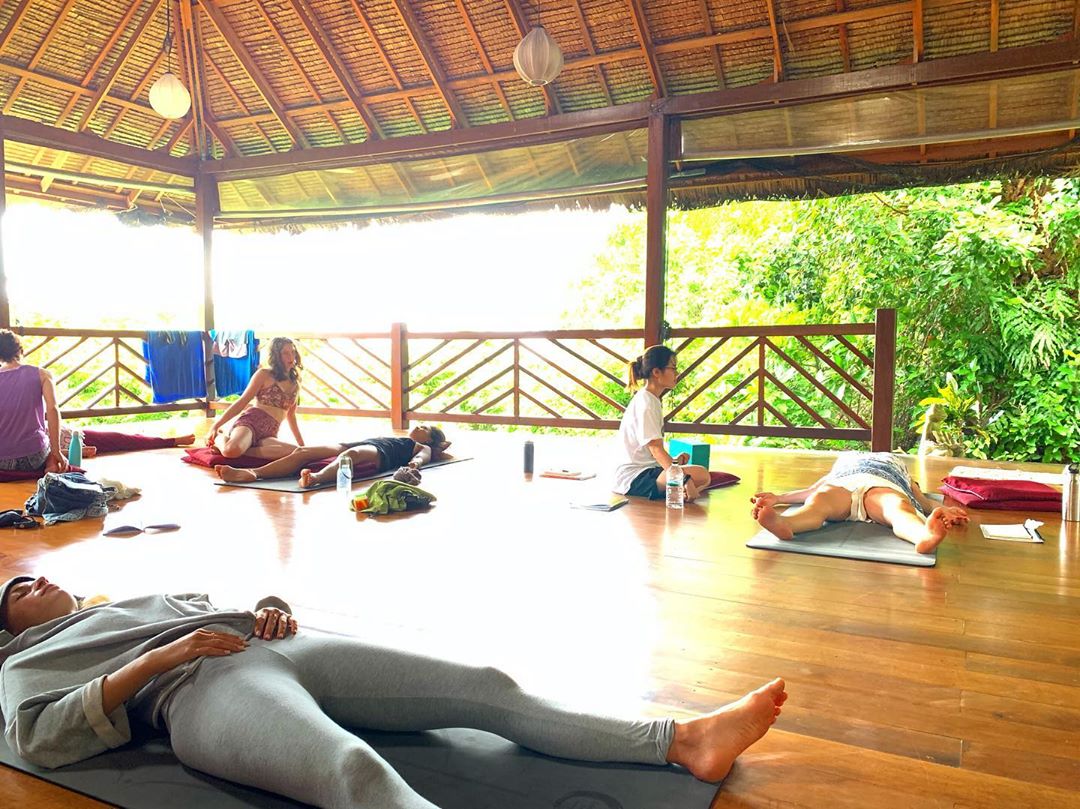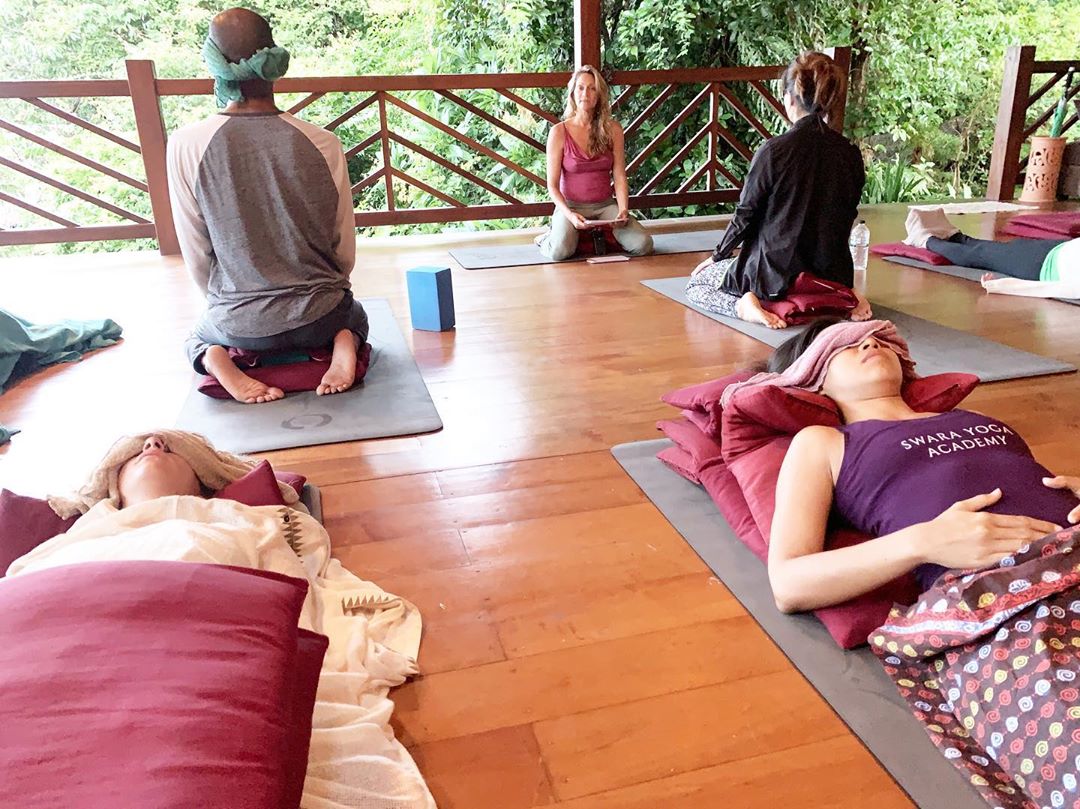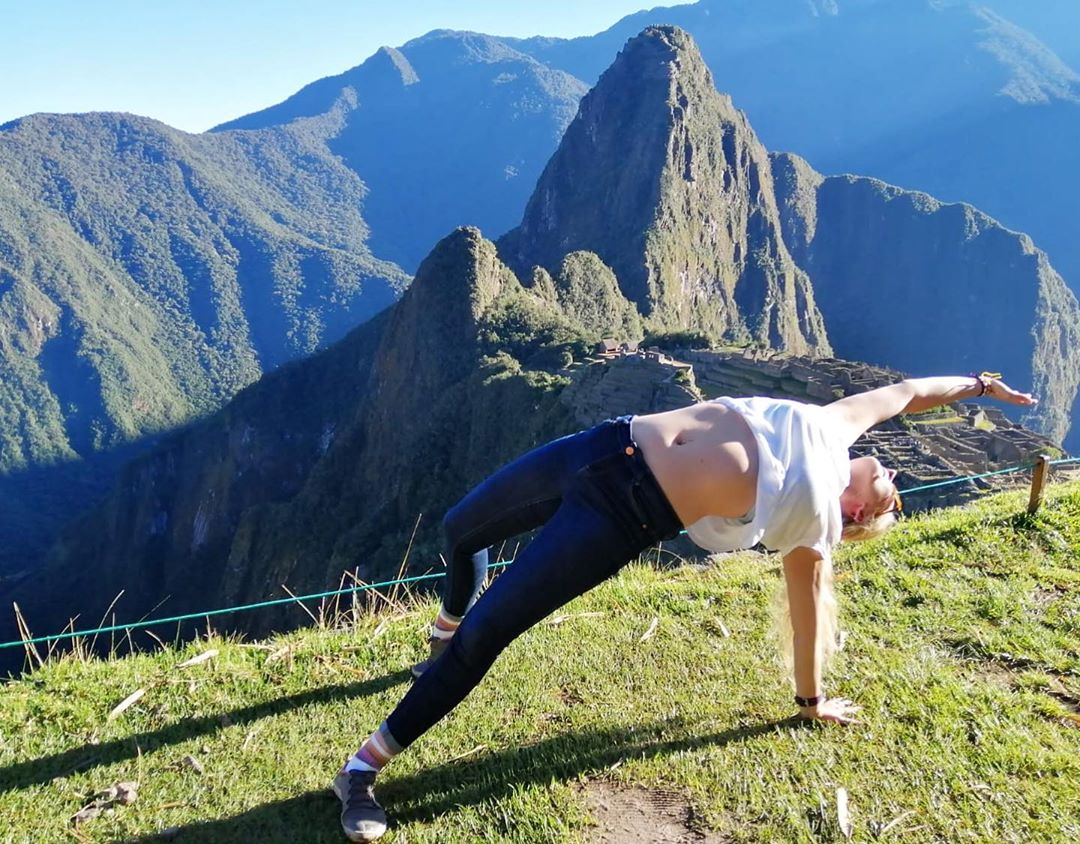 Somah Journeys is the brainchild of Simone Mackay, a yogic visionary who draws on traditional Hatha Yoga and Yoga Nidra practices, as well as Native American shamanic and medicinal practices from North and South America. They curate events all over the world, including regular retreats in Peru,
Program: Their Plant Medicine Wheel Retreat is a 6 day Ayahuasca and Yoga retreat that is held at the popular Munay Sonqo retreat centre. It features two Ayahuasca ceremonies, a sweat lodge, floral baths, sauna and daily Yoga. Their yoga practice includes Asana, breathwork, meditation and Yoga Nidra. The retreat qulaifies for 30 hours of Yoga Alliance continuing education credits.
What We Like: All of their plant ceremonies are led by a female medicine woman gifted at creating a safe and inclusive space for these powerful plants to do their work.
Cost: $1650
Address: Nro. 03 Sector Llamaccaya Rosacaballerayoc Parcela 03, 080401, Peru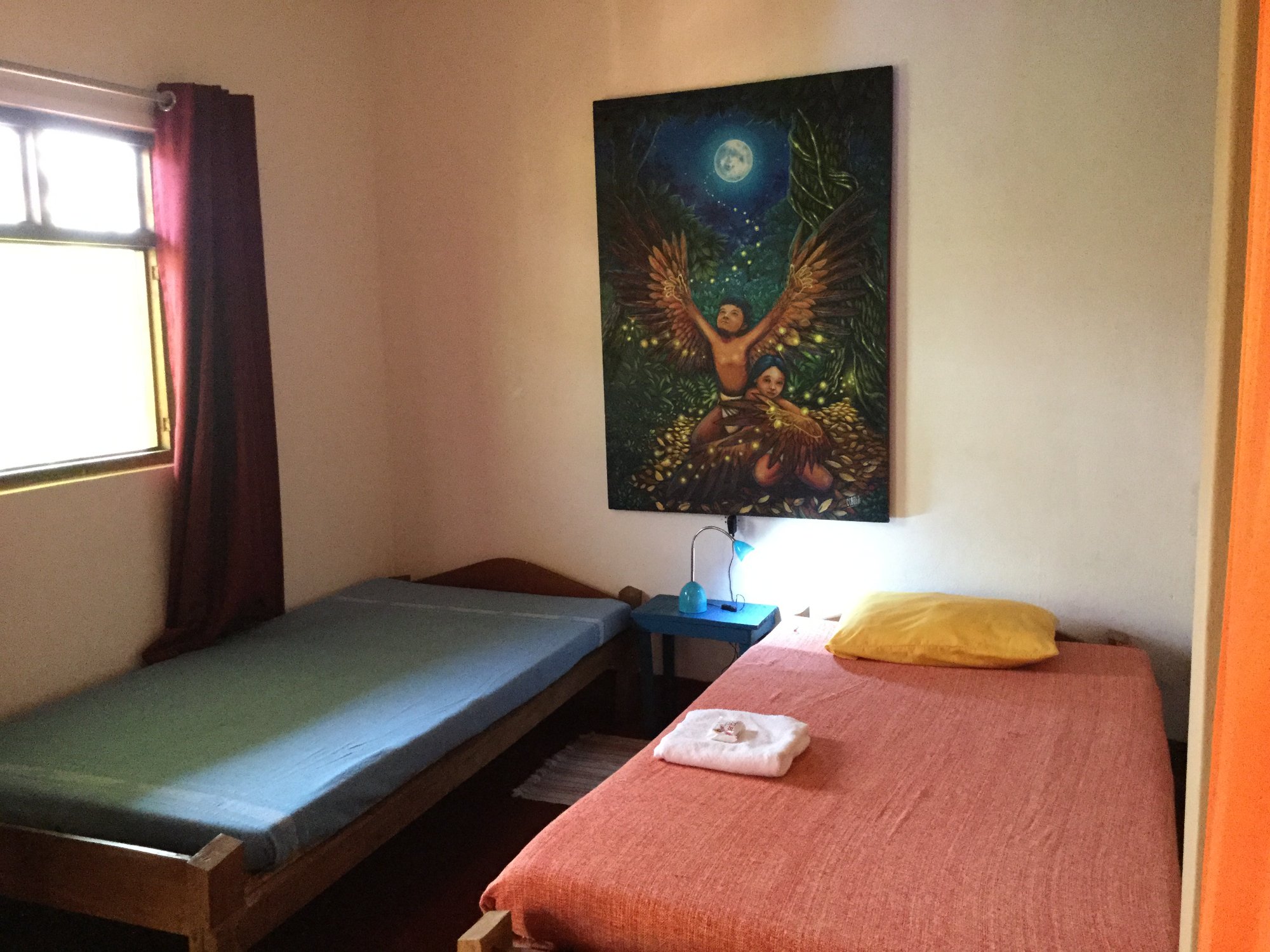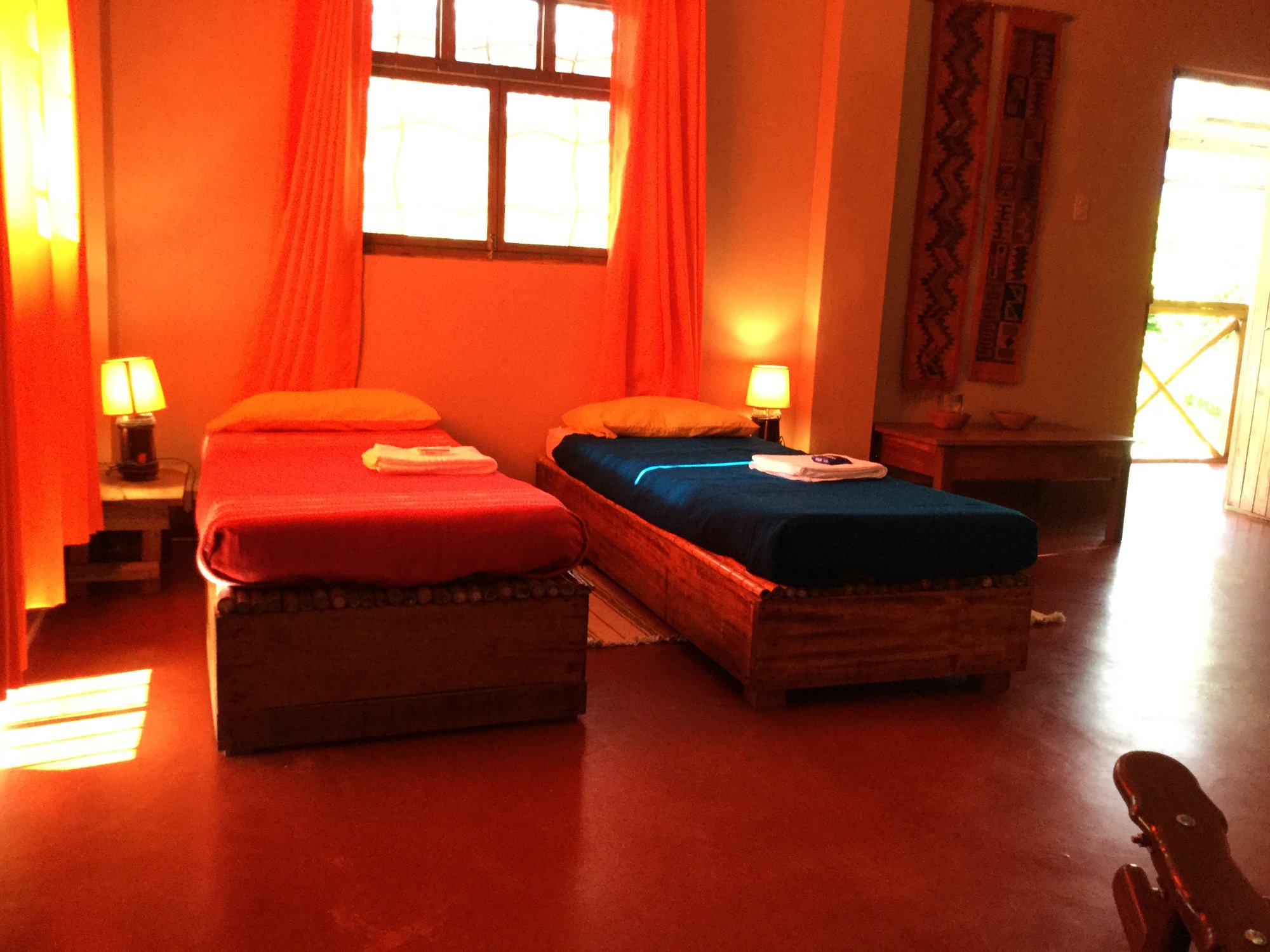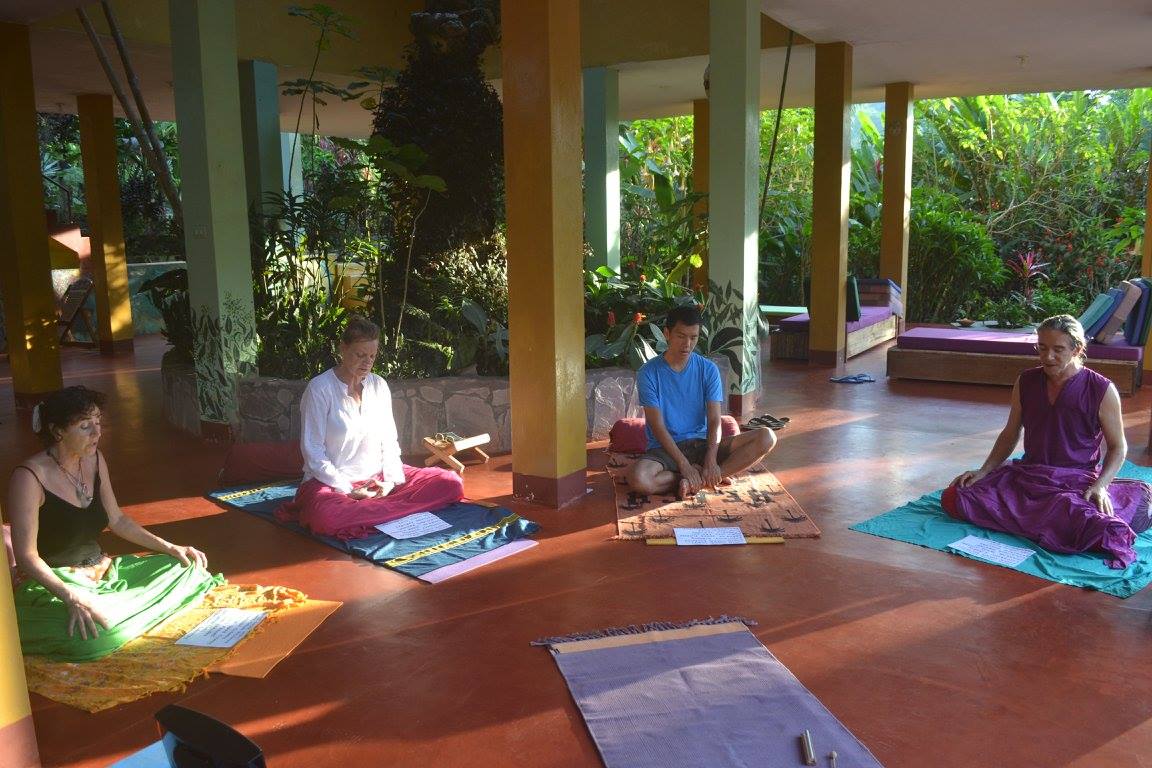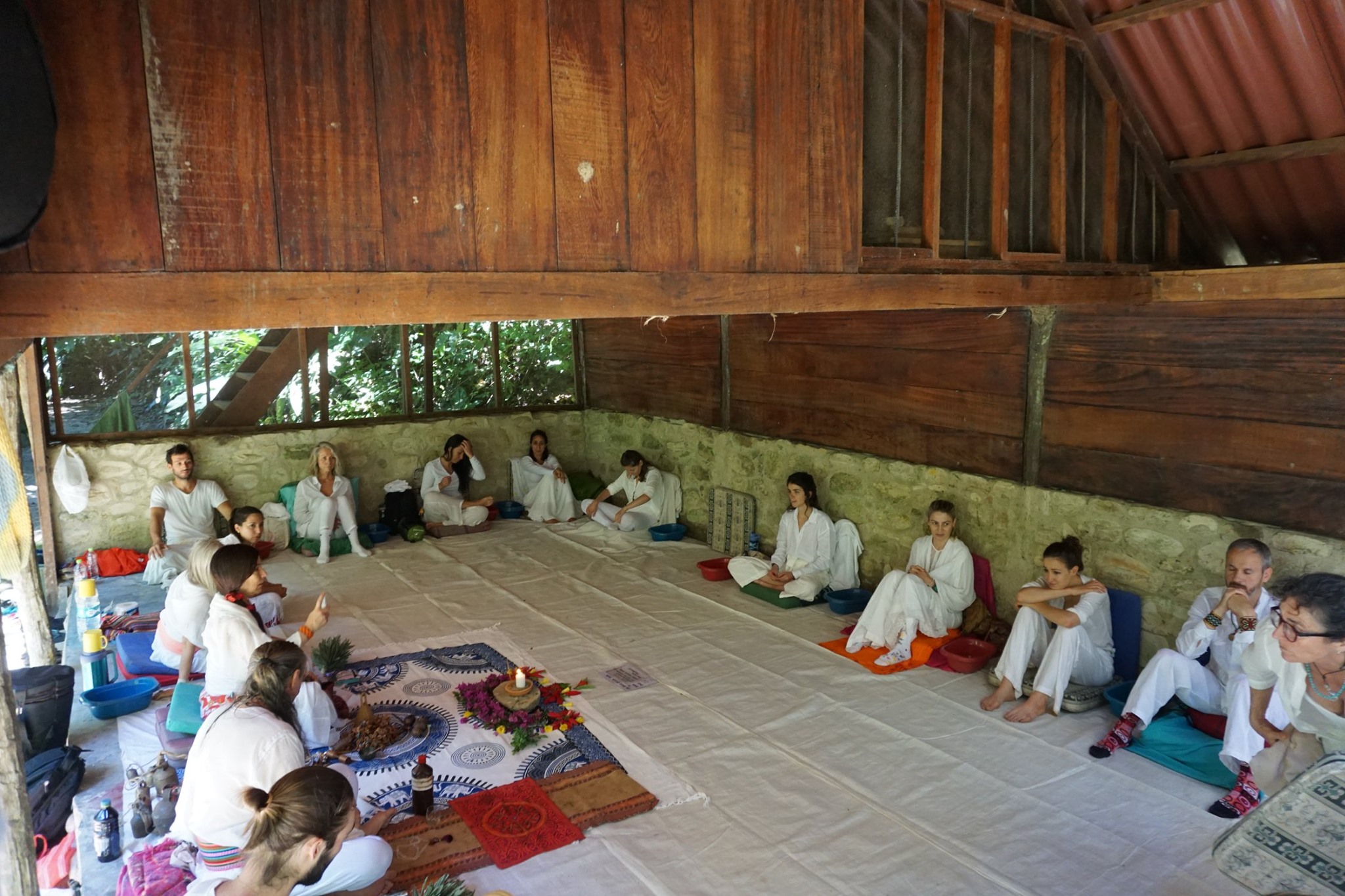 11893866_898440630192095_668762634507906454_o
71726028_2433404926695650_6209901507421143040_o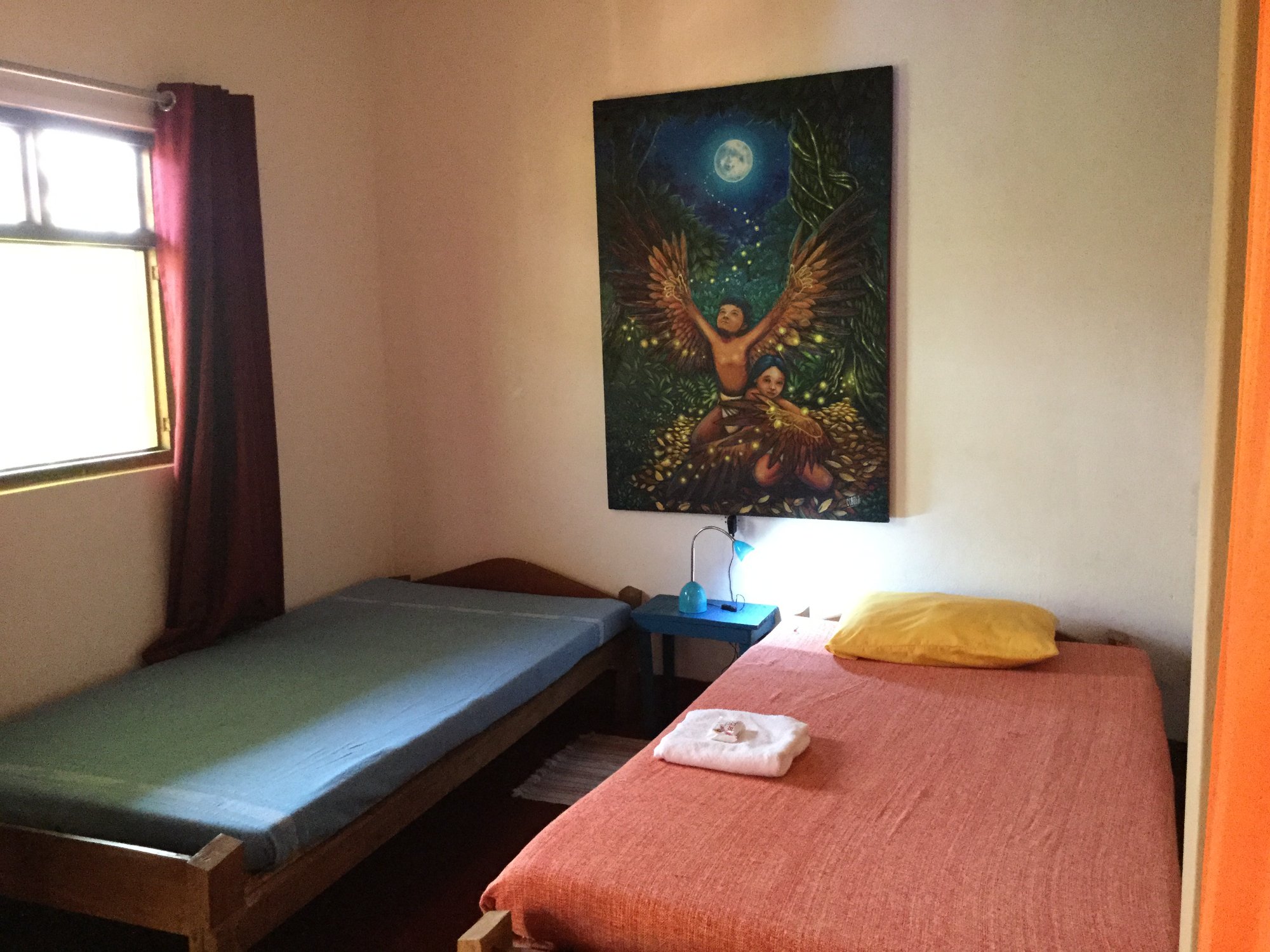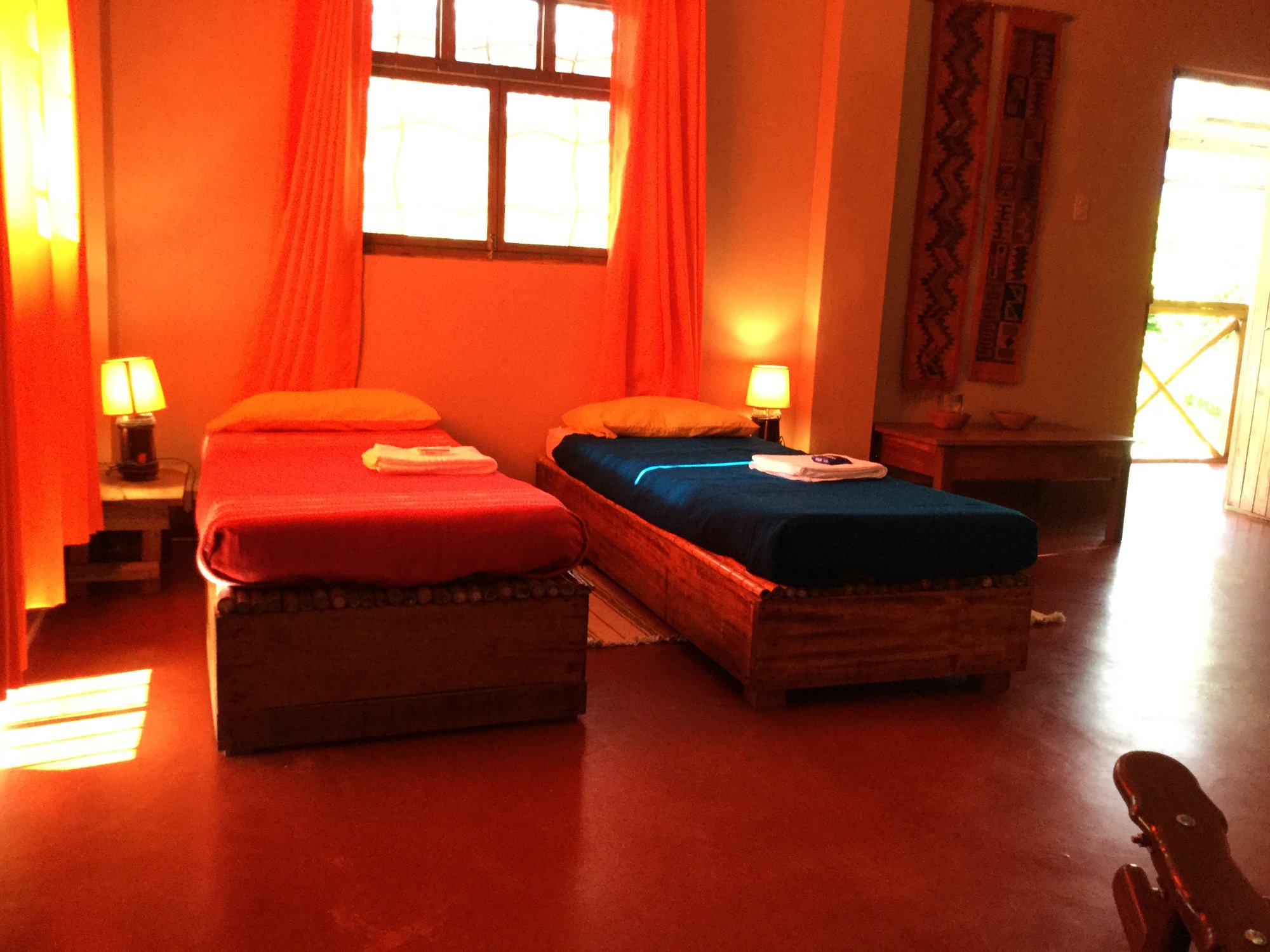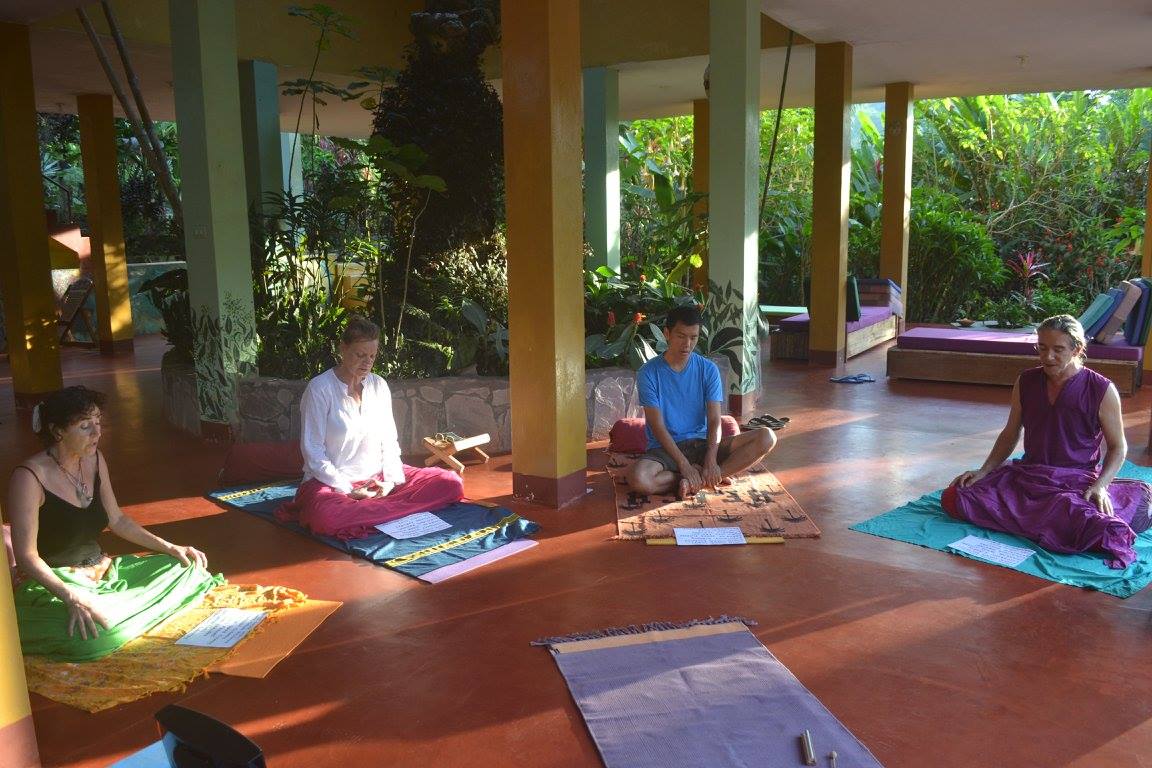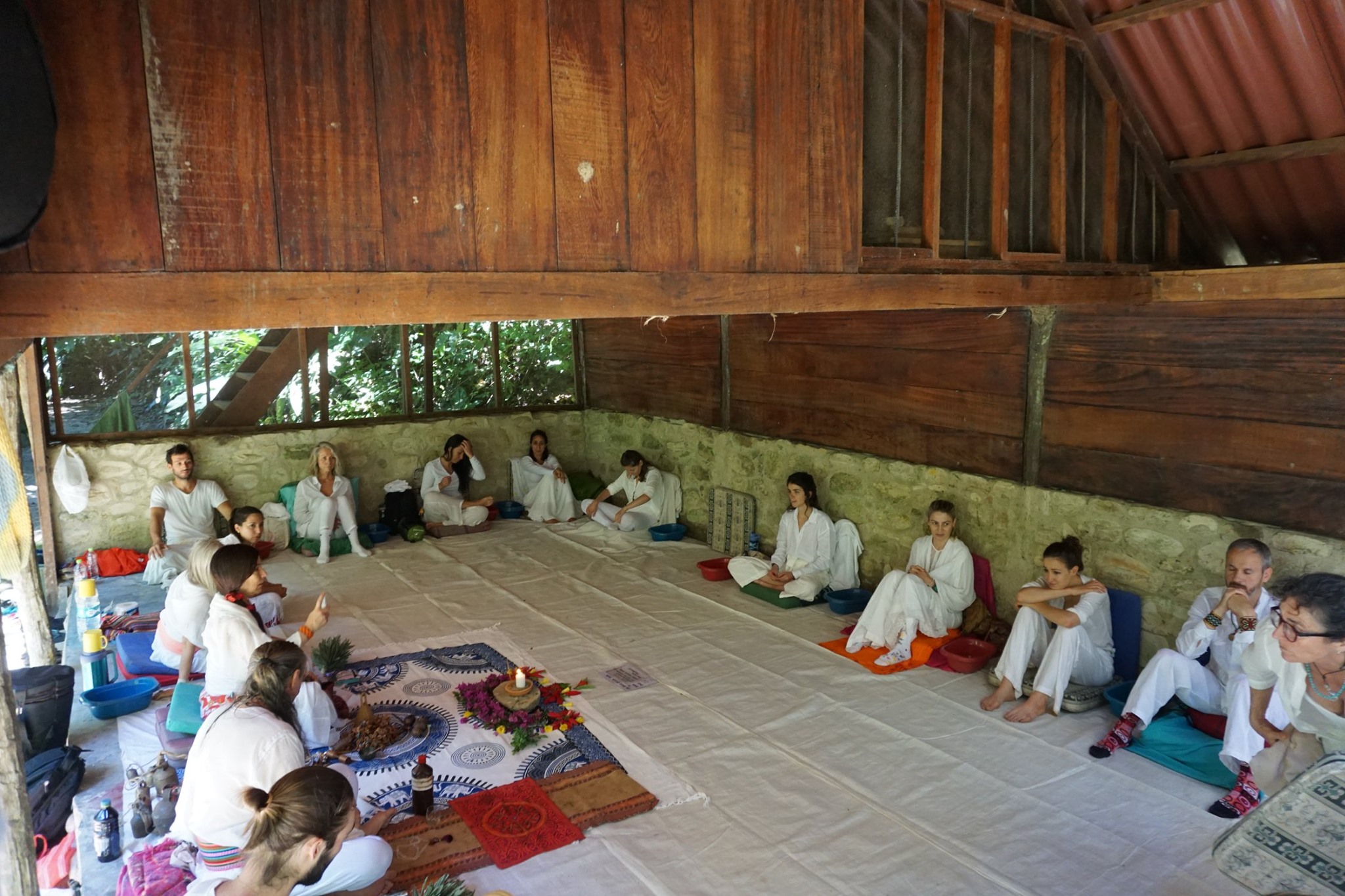 Huamanwasi Ashram is a secluded retreat located on 20 hectares of rainforest deep in the High Amazon. With majestic panoramic views of the jungle foothills, their centre is a peaceful place teeming with natural life. Much of the food and medicinal plants they offer are grown on the property itself. They offer yoga retreats both with and without local plant medicine ceremonies.
Program: They offer a number of yoga retreats that can last either three, five, seven or 10 days and feature many different modalities, including Kundalini, Yin, Restorative and Sound Yoga. Their Yoga and Shamanism retreat includes daily Yoga, holotropic breathwork, sound healing and a number of non-psychoactive shamanic ceremonies. Participants have the option of a true retreat experience that includes a stay in a "tambo," an isolated hut out in the jungle.
What We Like: Huamanwasi ashram affords the opportunity to go deep into the shamanic experiences of the Amazon jungle with or without the inclusion of Ayahuasca and Hauachuma. Since these plant medicines are not appropriate for everyone, it's nice that you can still immerse yourself directly in the local shamanic tradition, in it's original context, without partaking.
Cost: Contact for more information
Address: Jíron banda de San Roque de Cumbaza S/N, Lamas (San Roque de Cumbaza) 22151, Peru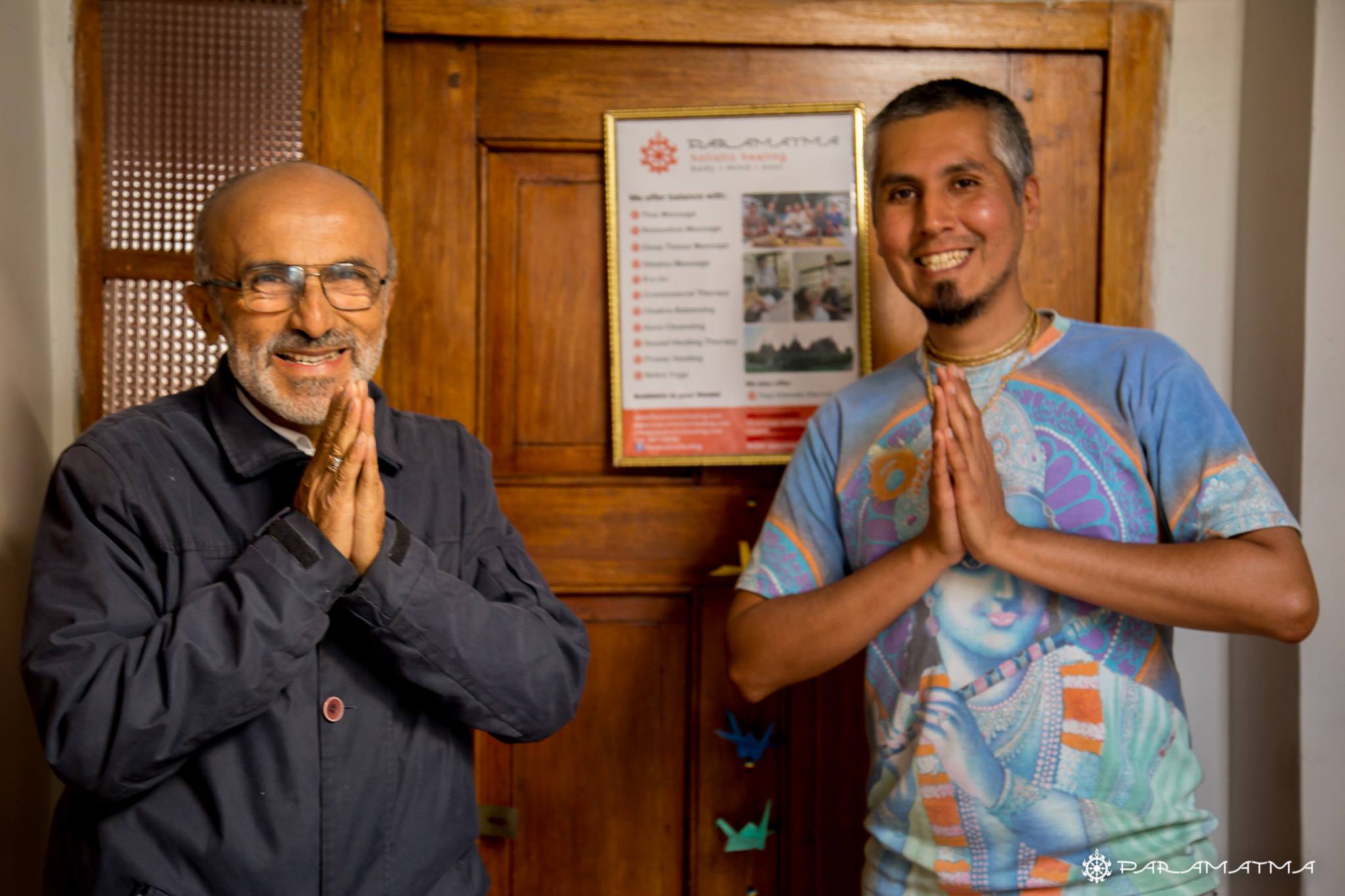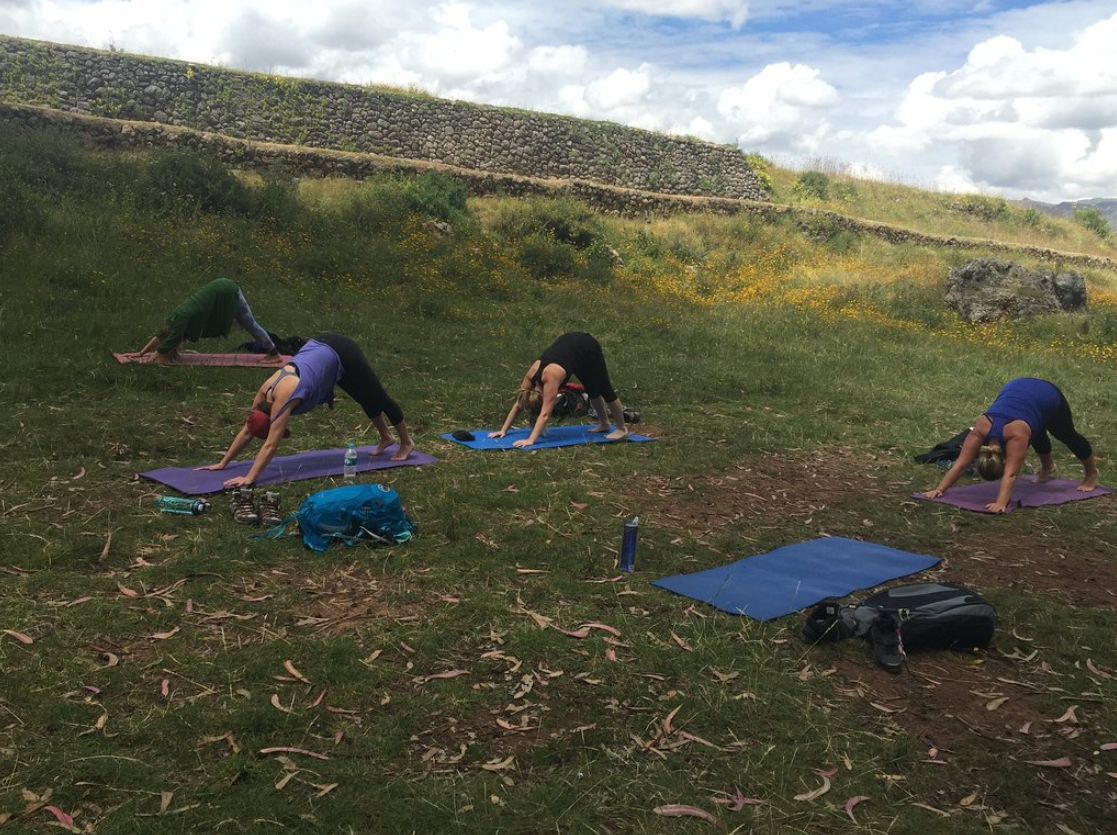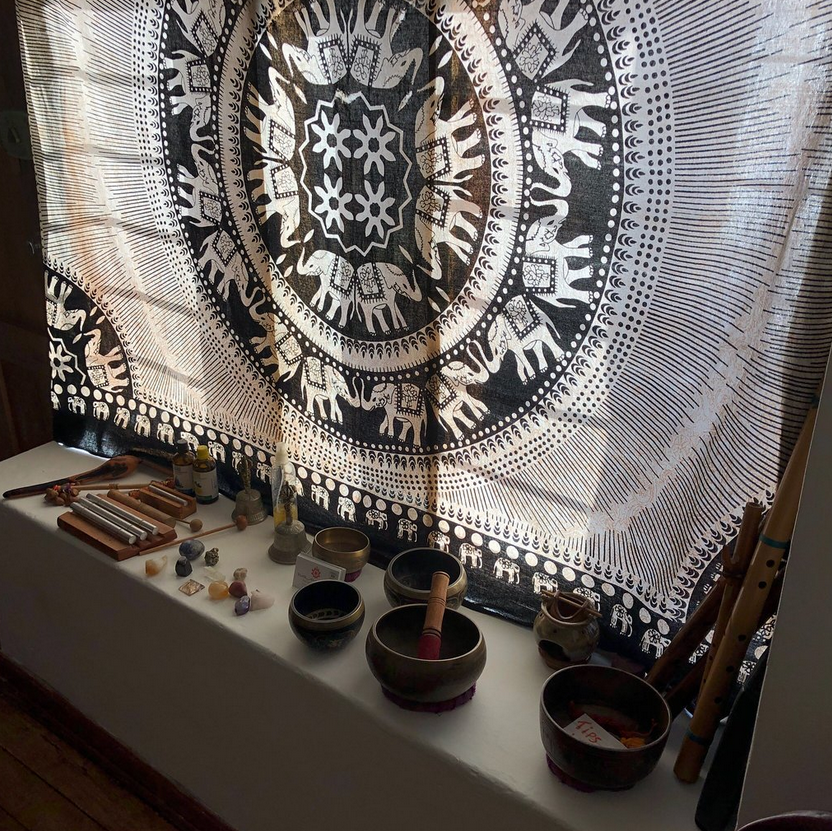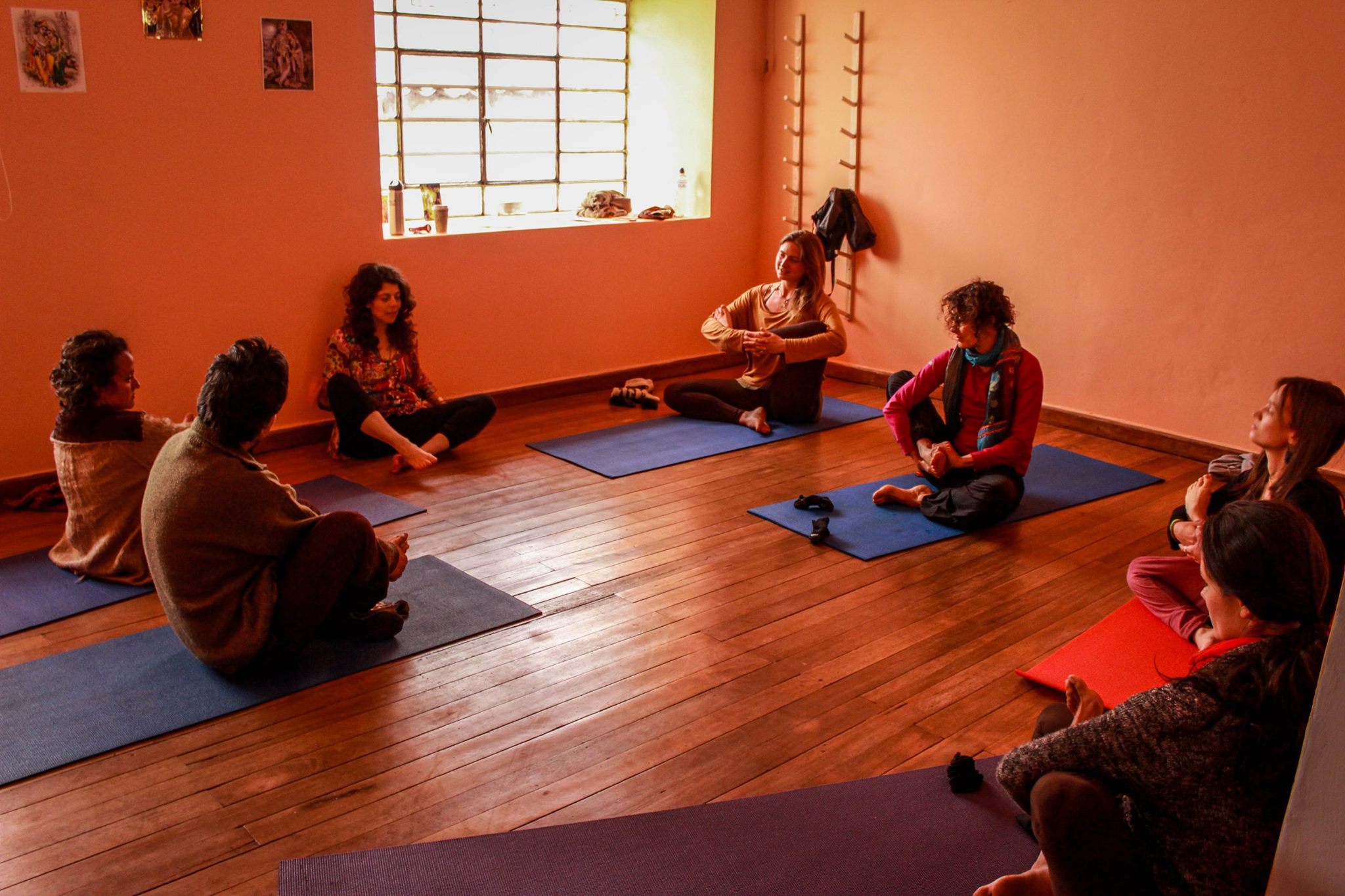 18402042_1351110458301121_386105191379023307_o
12671958_977376125674558_3148552460252320440_o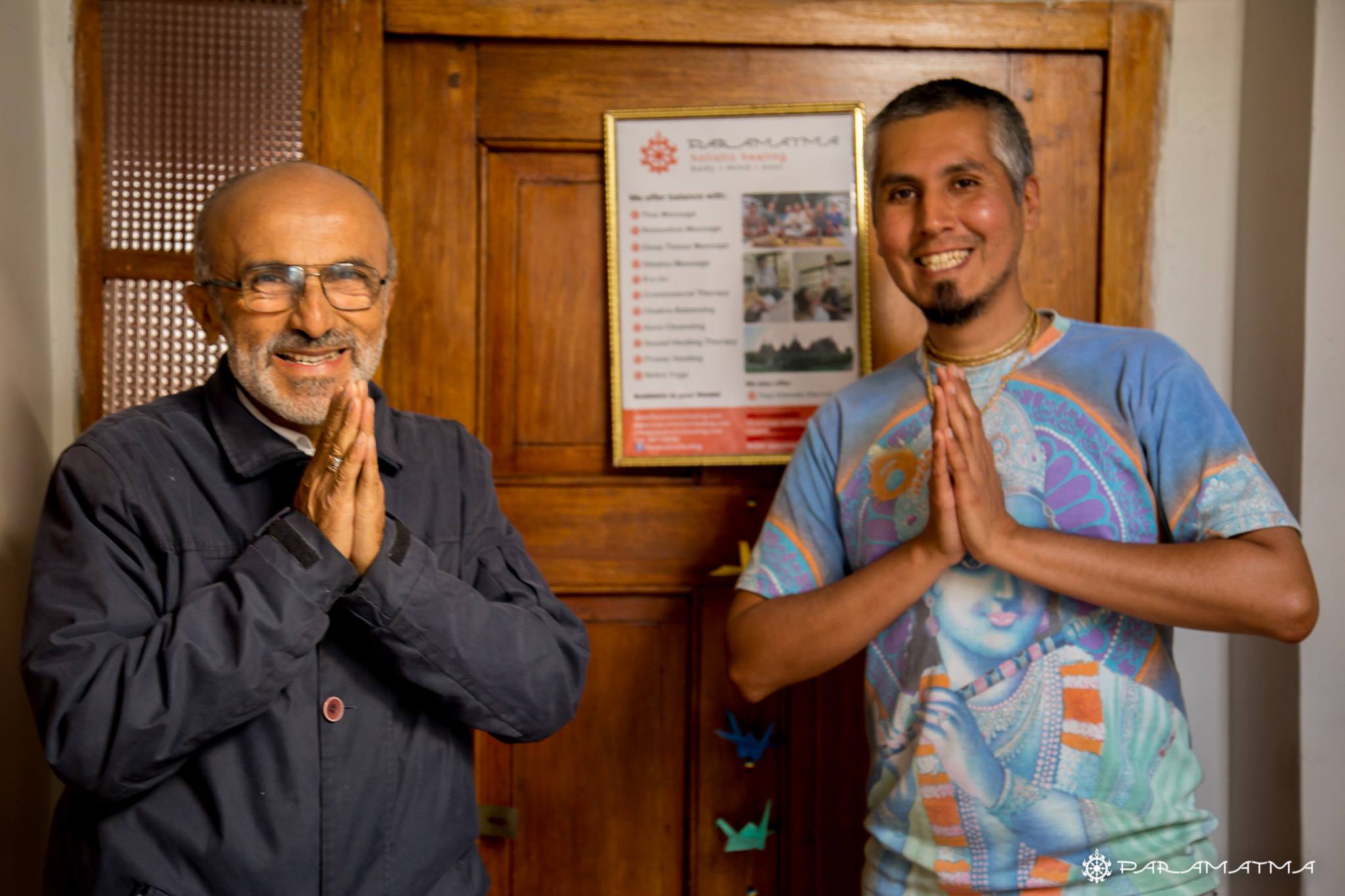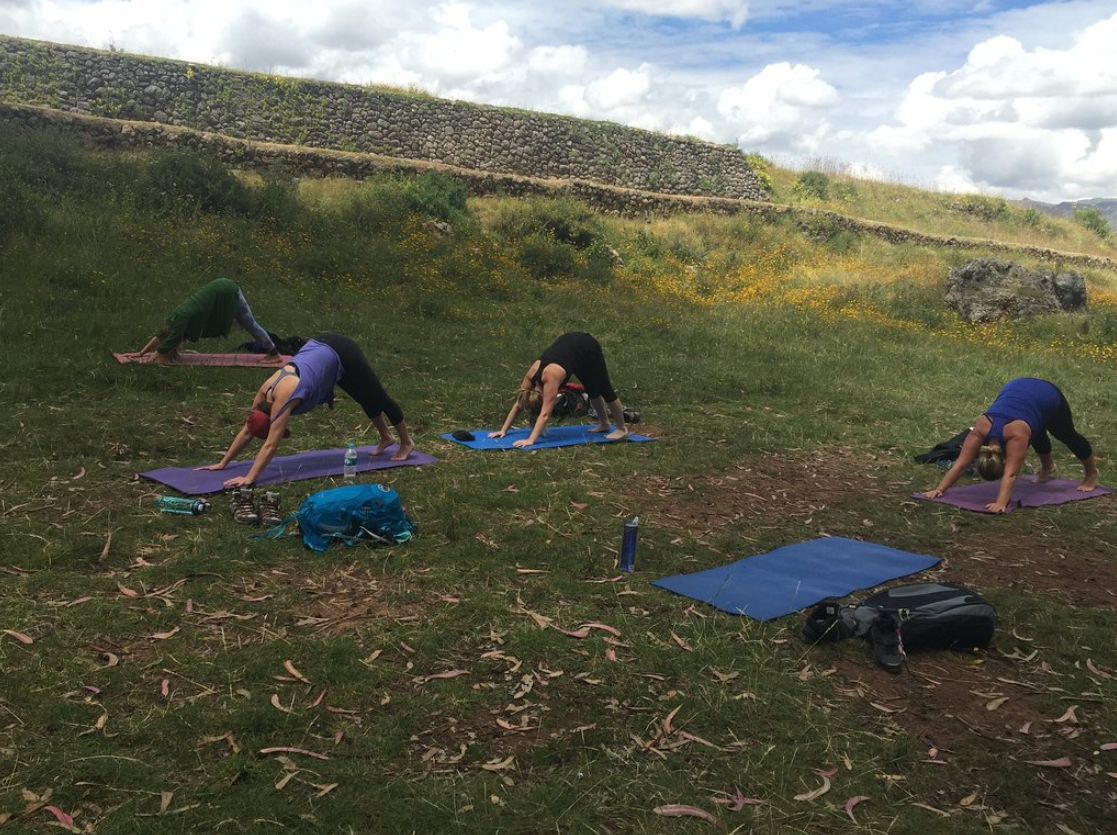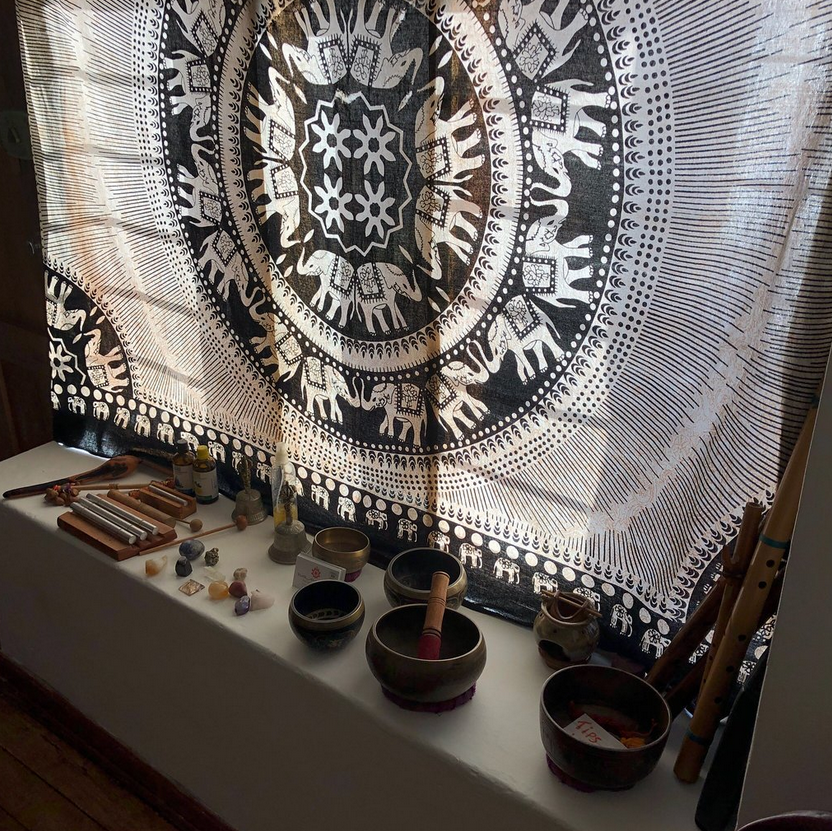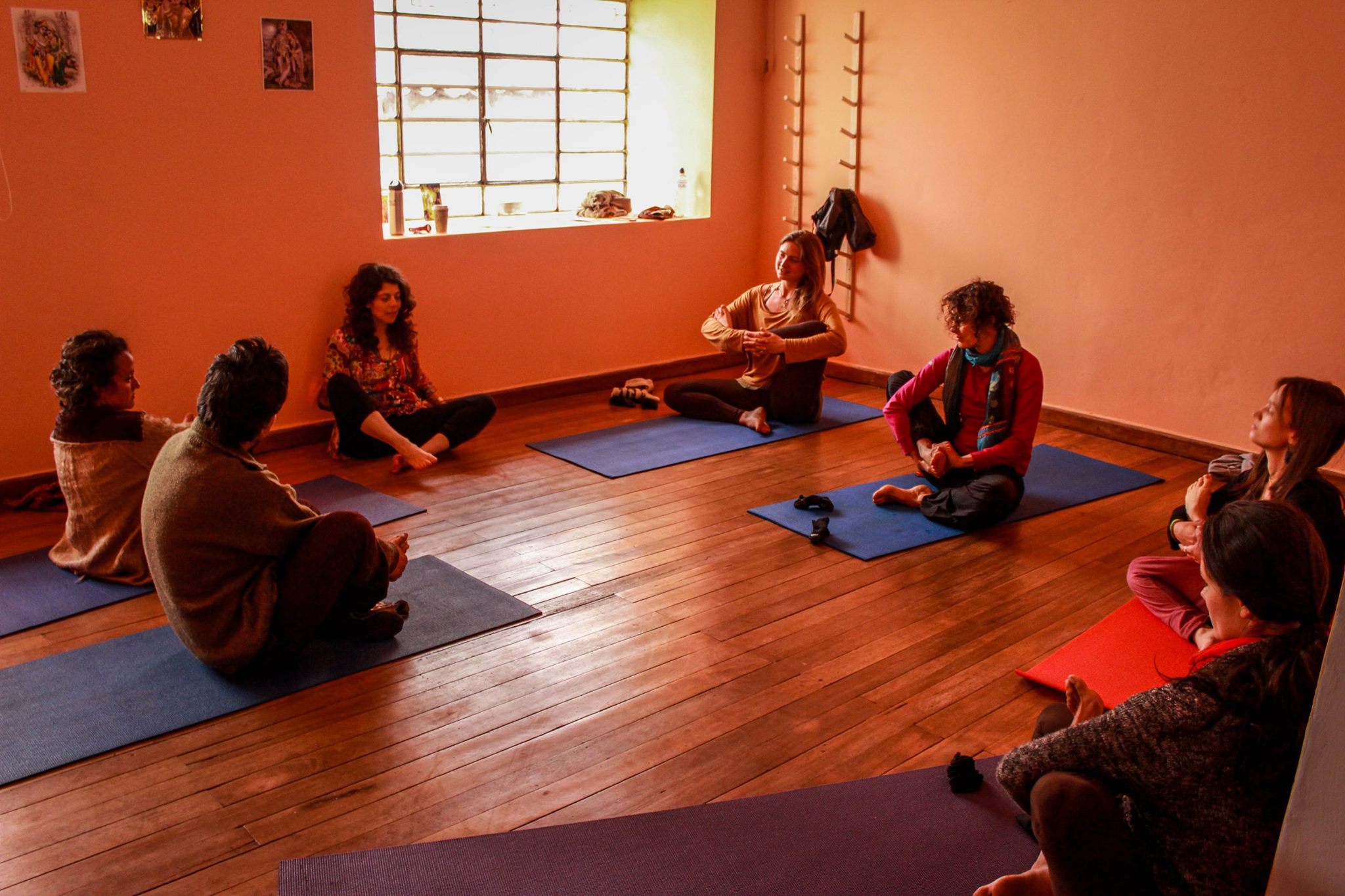 Paramatma is a healing centre in Cusco, the main hub of the Sacred Valley. They offer massage and energetic therapies in a variety of modalities and traditions. They also organize short yoga retreats at a nearby ecological farm in a remote location next to the Vilcanota River.
Program: Their retreat package includes two days of yoga and one night accommodation. Participants receive a Hatha Yoga class, a Yoga Nidra session, a philosophy workshop and a trek to a local waterfall or some local Inca ruins.
What We Like: The accommodations of their retreat are very rustic. There's no electricity, no cell signal, and no internet access. While this may seem like a deal-breaker to some, we think this affords participants the perfect opportunity to reconnect with nature and recharge their batteries without any distractions.
Cost: $125
Address: Asnoqch'utun 279, Cusco 08000, Peru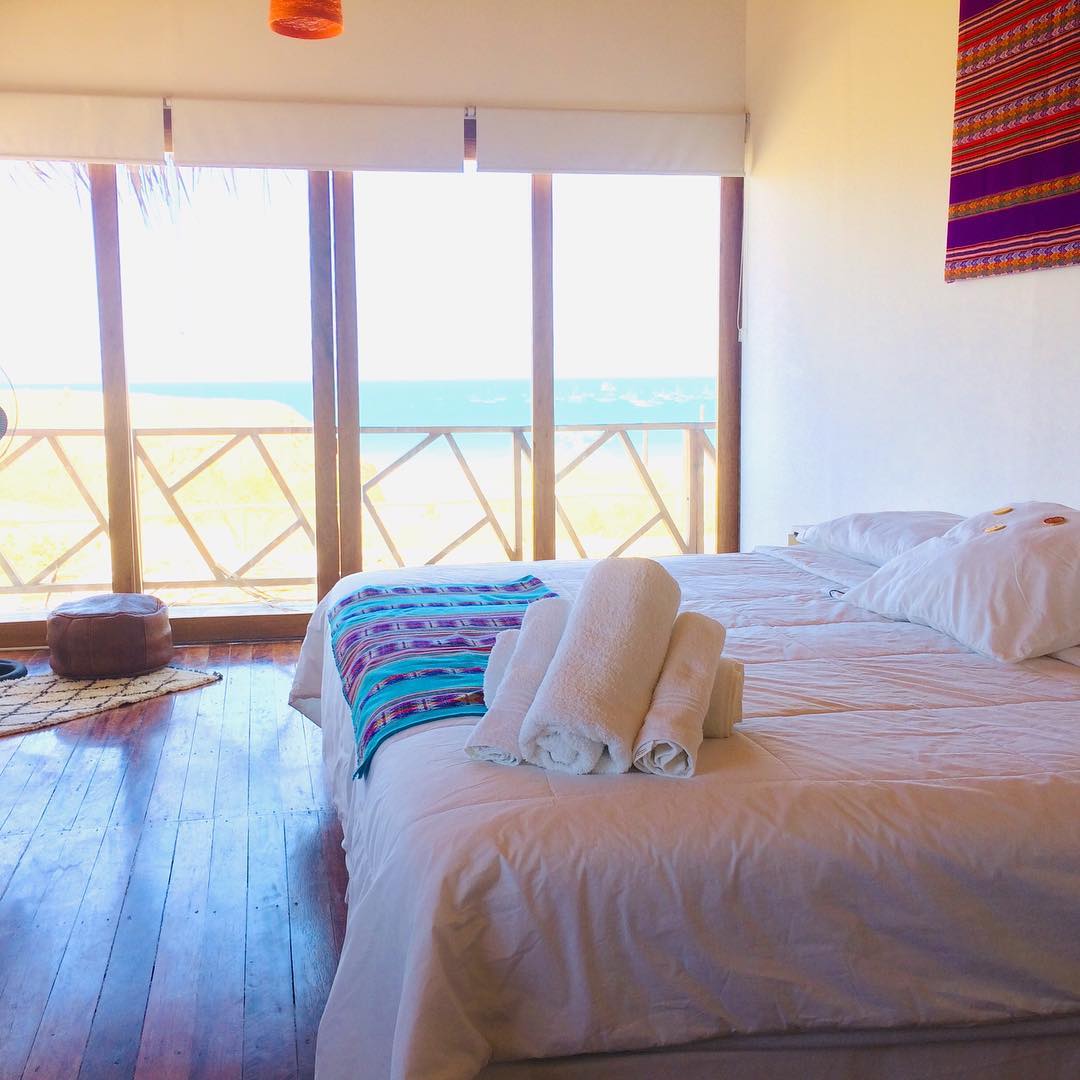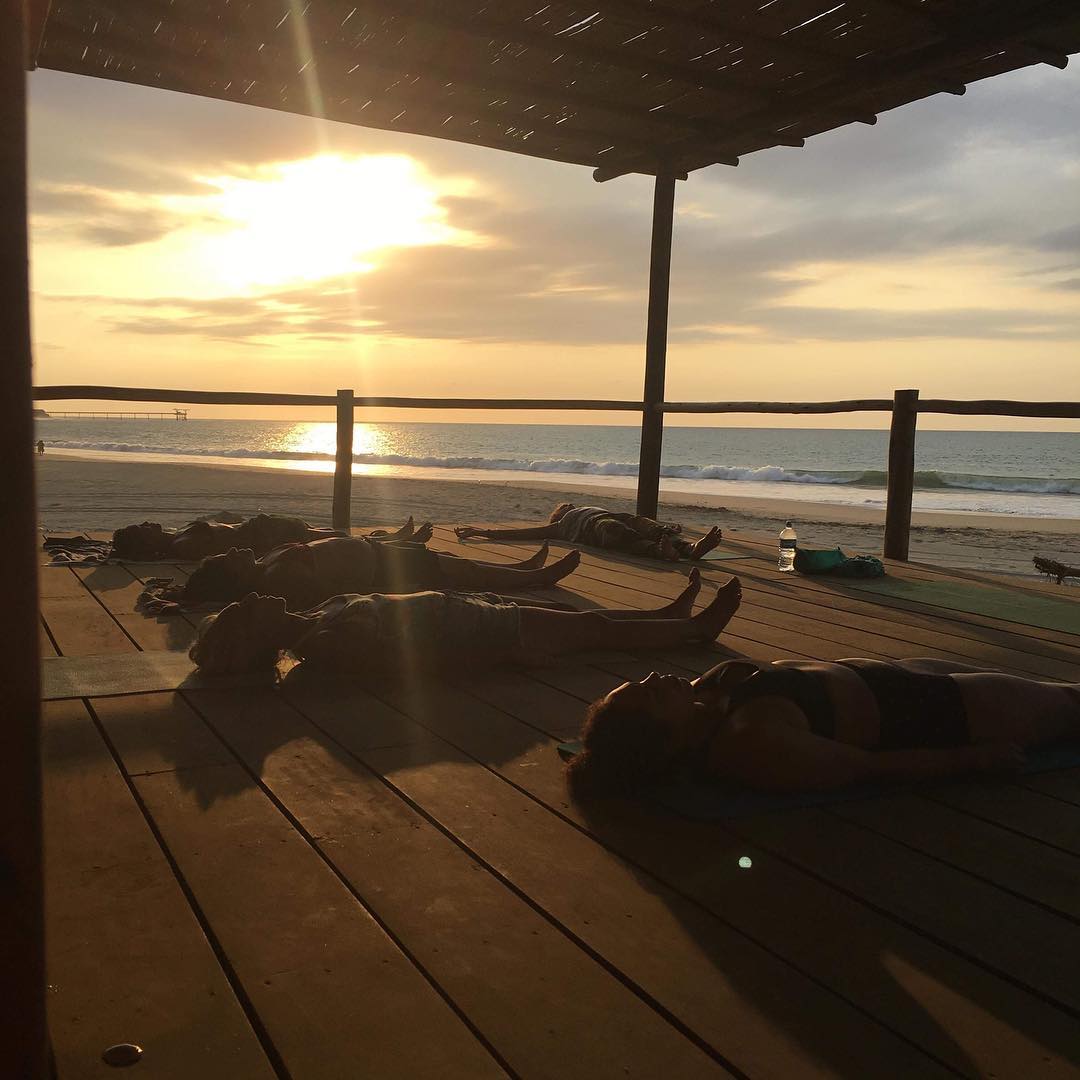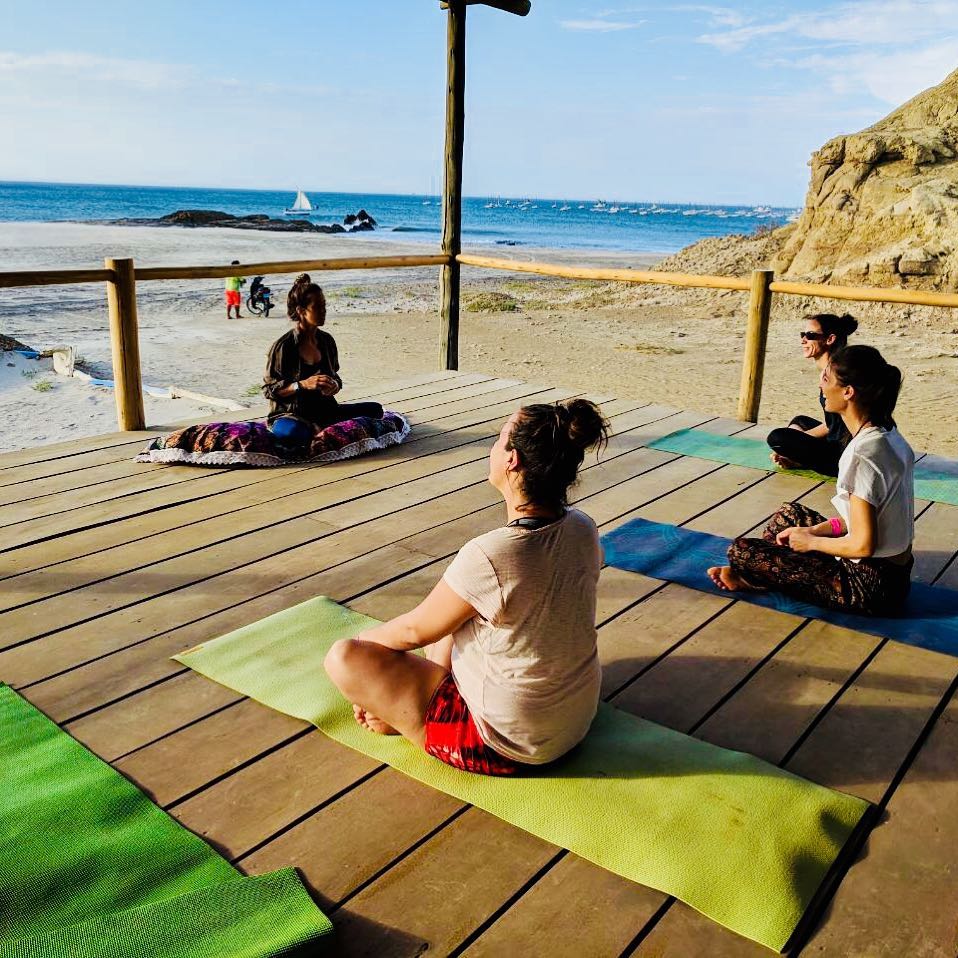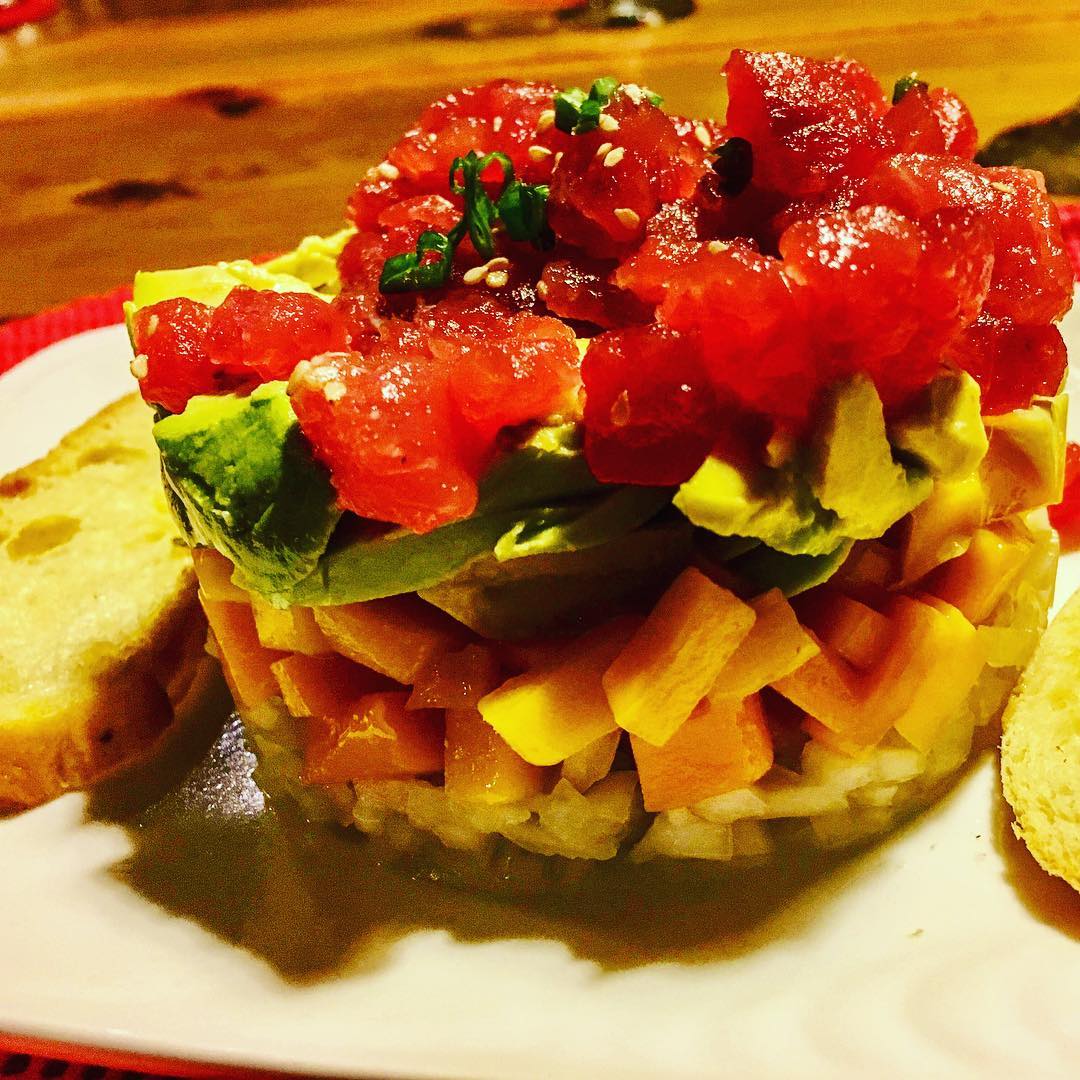 surfsisterscamps_54512843_373600833368319_771977041478976054_n
surfsisterscamps_29092641_586662255023671_7227077353707405312_n
surfsisterscamps_31289065_2134632110100021_481313671780237312_n
surfsisterscamps_40593504_236484707043165_3235986814189589660_n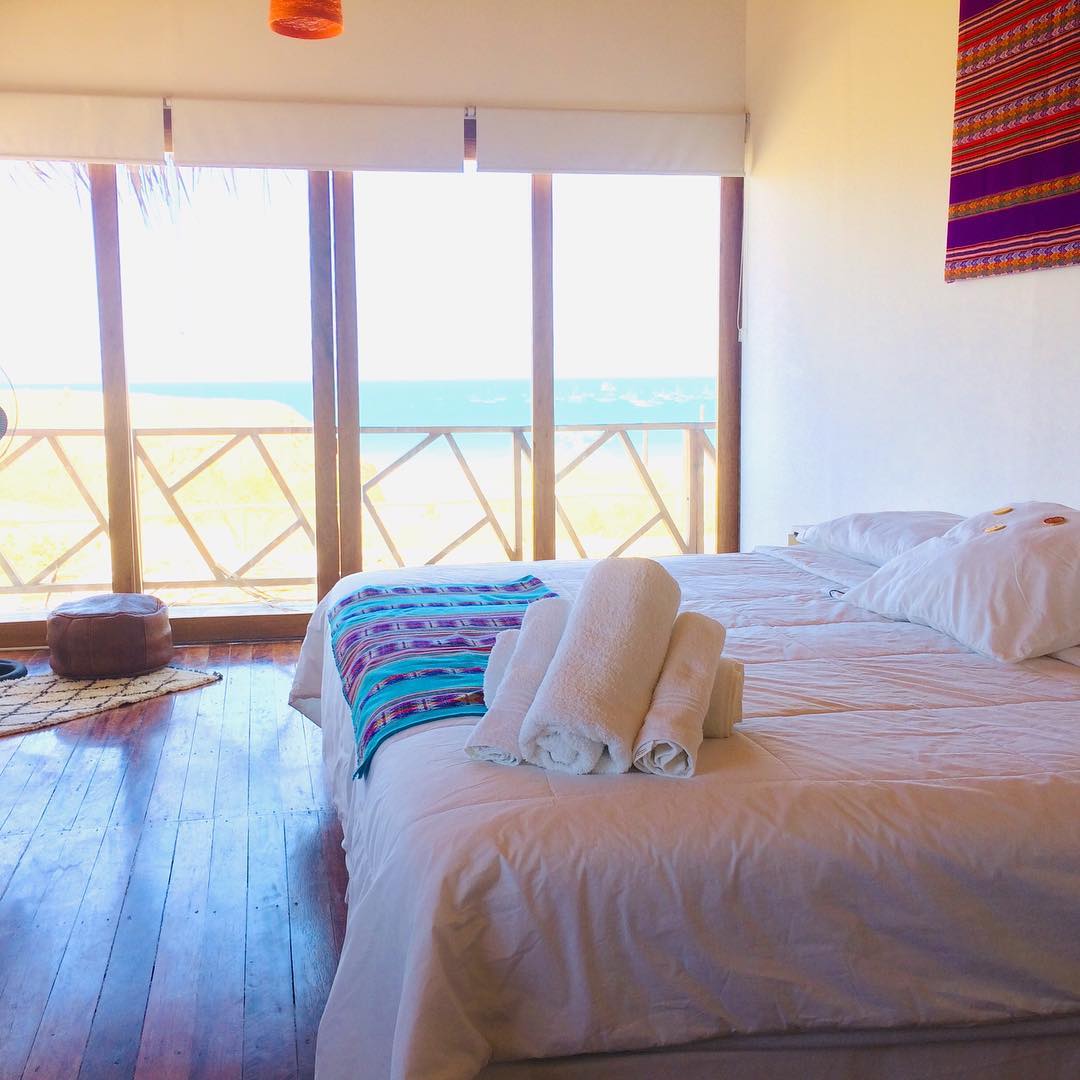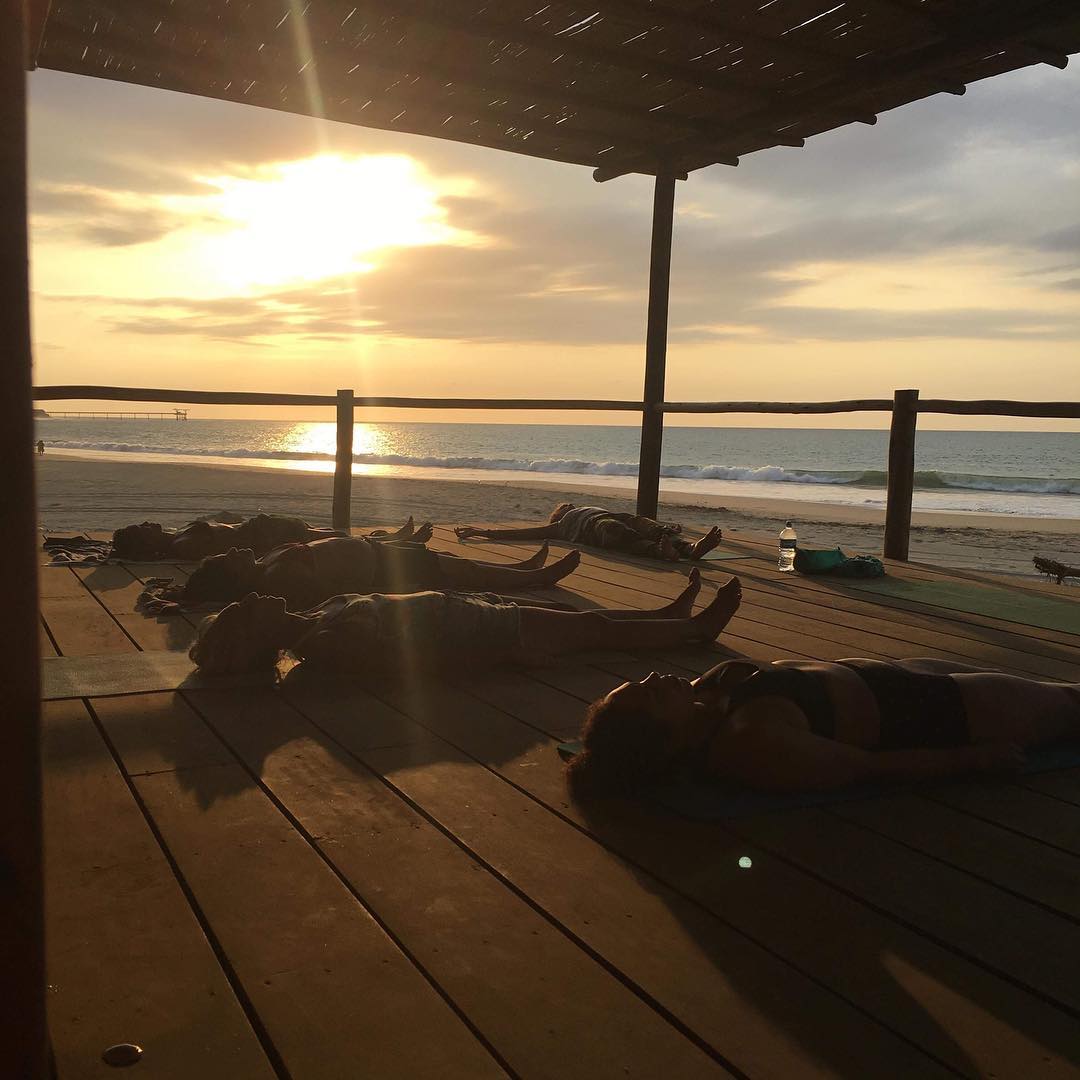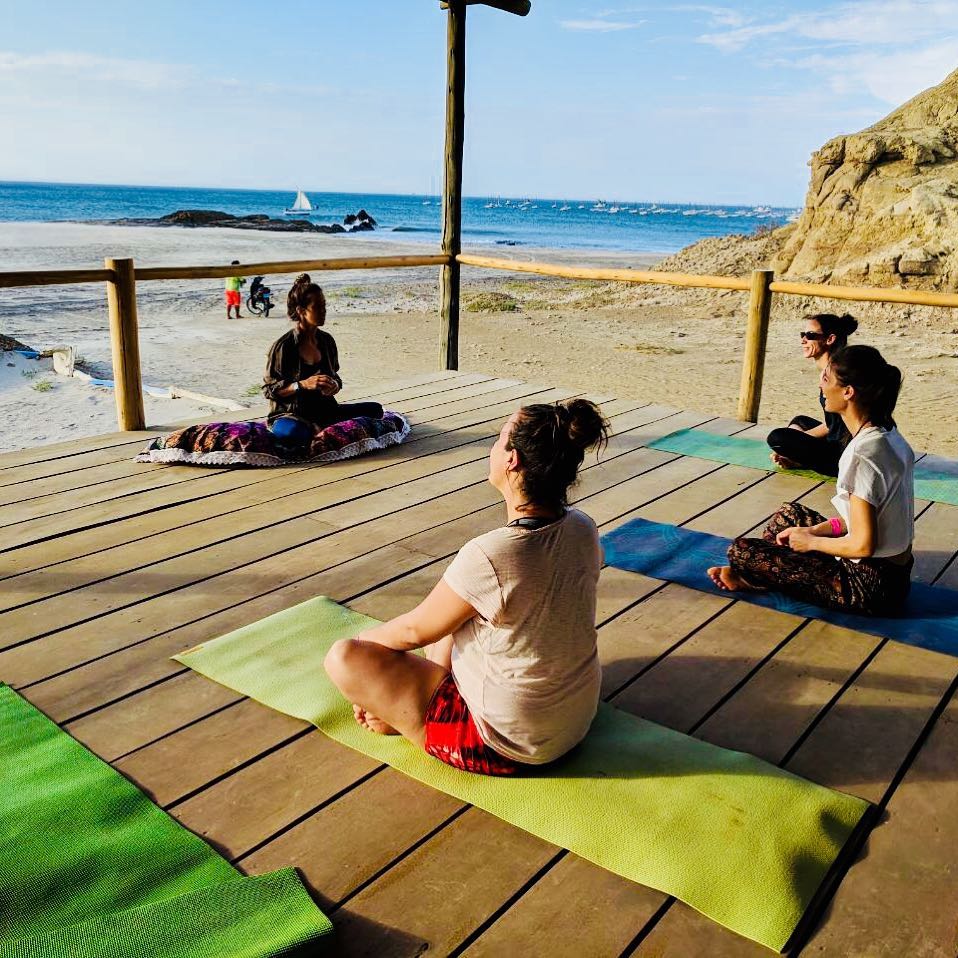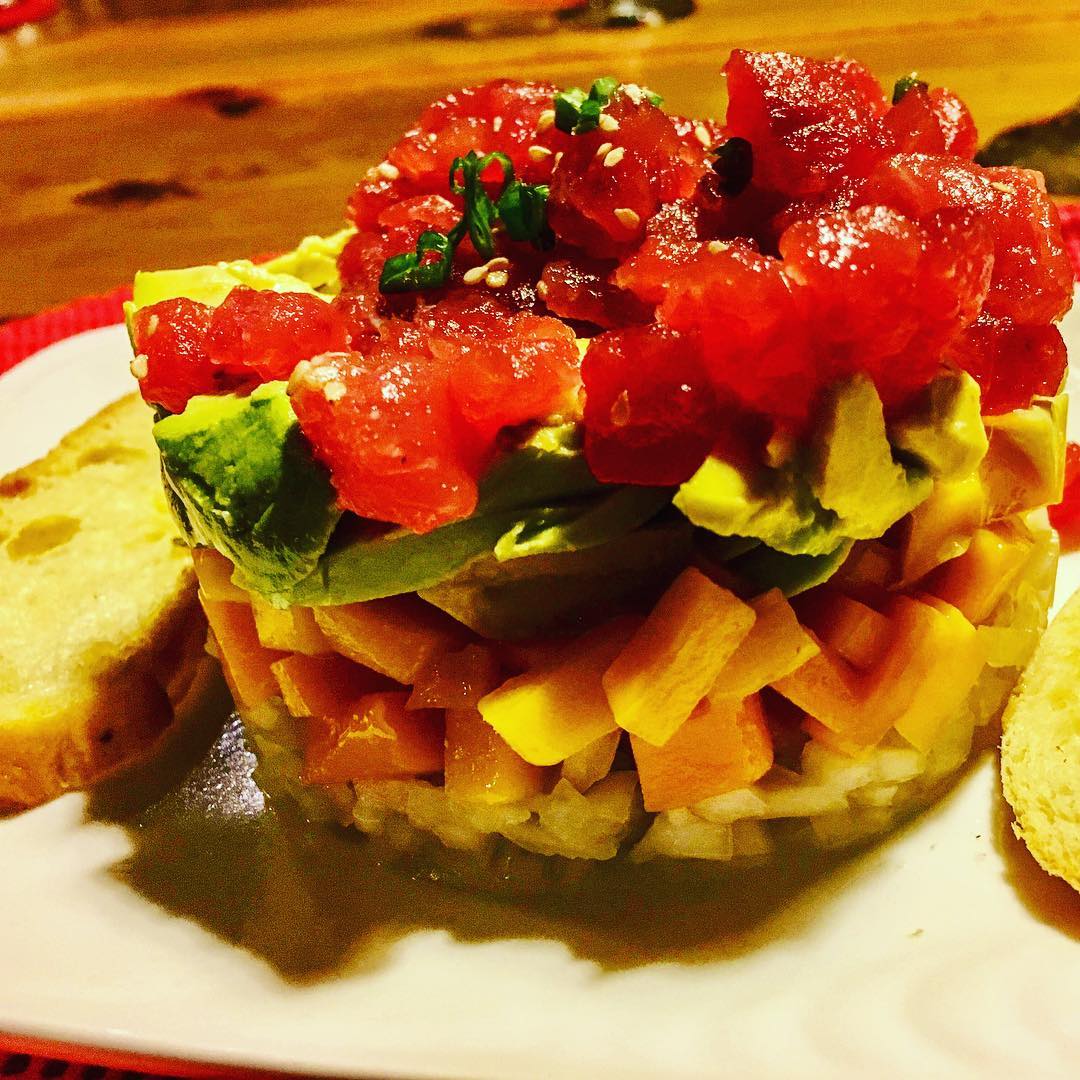 Surf and Yoga camps are becoming a big business in places like Costa Rica, Portugal and Bali. Now they're starting to pop up in Peru. Surf Sisters offers surf and yoga retreats on the Peruvian North Shore that are exclusively for women.
Program: Their Surf and Yoga packages include daily yoga as well as daily surfing lessons with ISA certified instructors in small groups of only three students per instructor. Accommodations are located just metres from the beach, in a large house with a spacious living area and a wide terrace.
What We Like: The coast of Peru is a relatively undiscovered place for surfing, so it's the perfect place to learn. Mancora is the most popular beach in the area, but the nearby surfing spots are generally uncrowded, with only a handful of intrepid surfers plying the waves. If you've ever surfed on a crowded break, you know how nice it is to find a beach with good waves and not so many people.
Cost: Contact for more information
Address: Punta Farallón, El Ñuro. North Shore Peru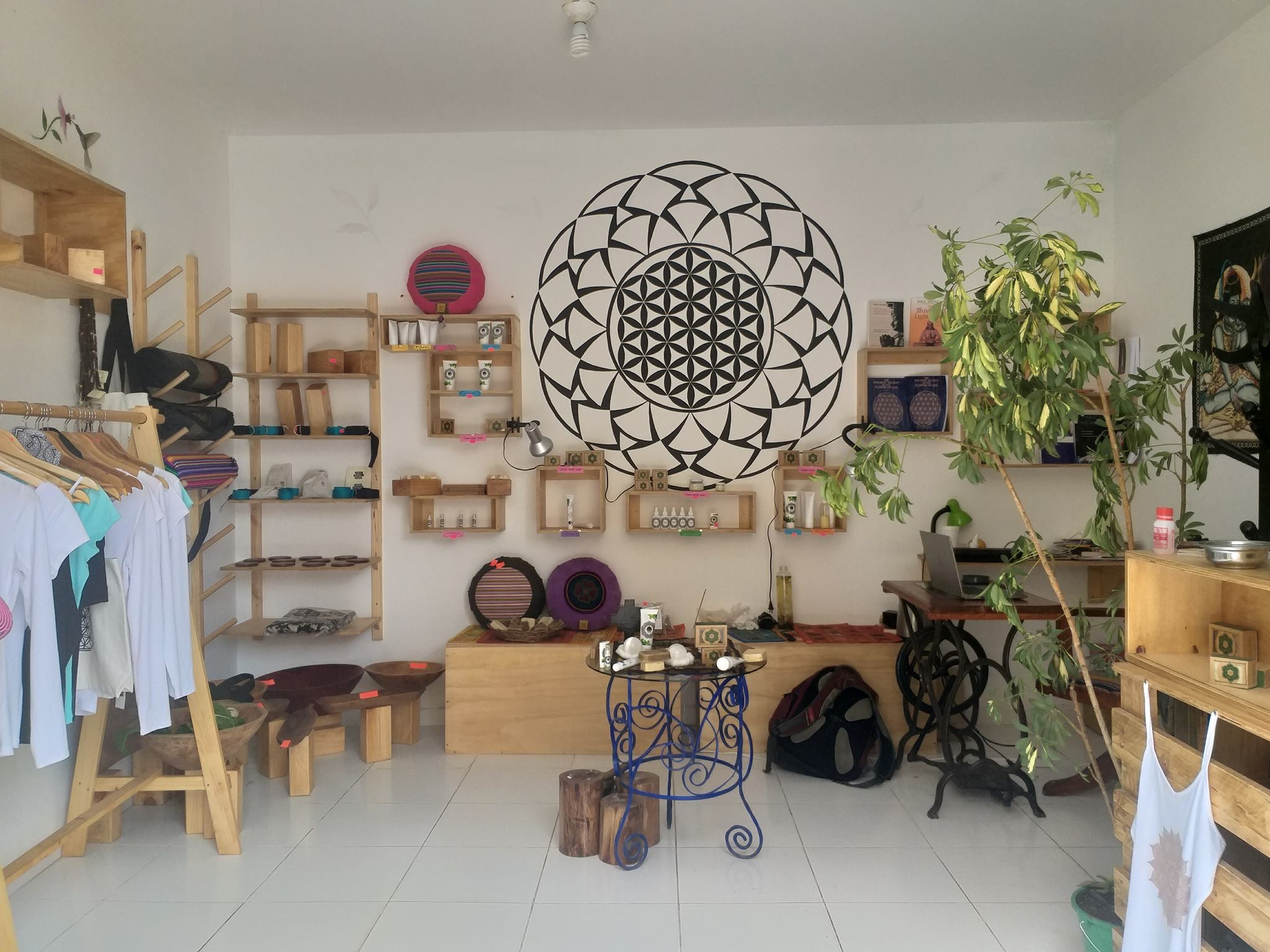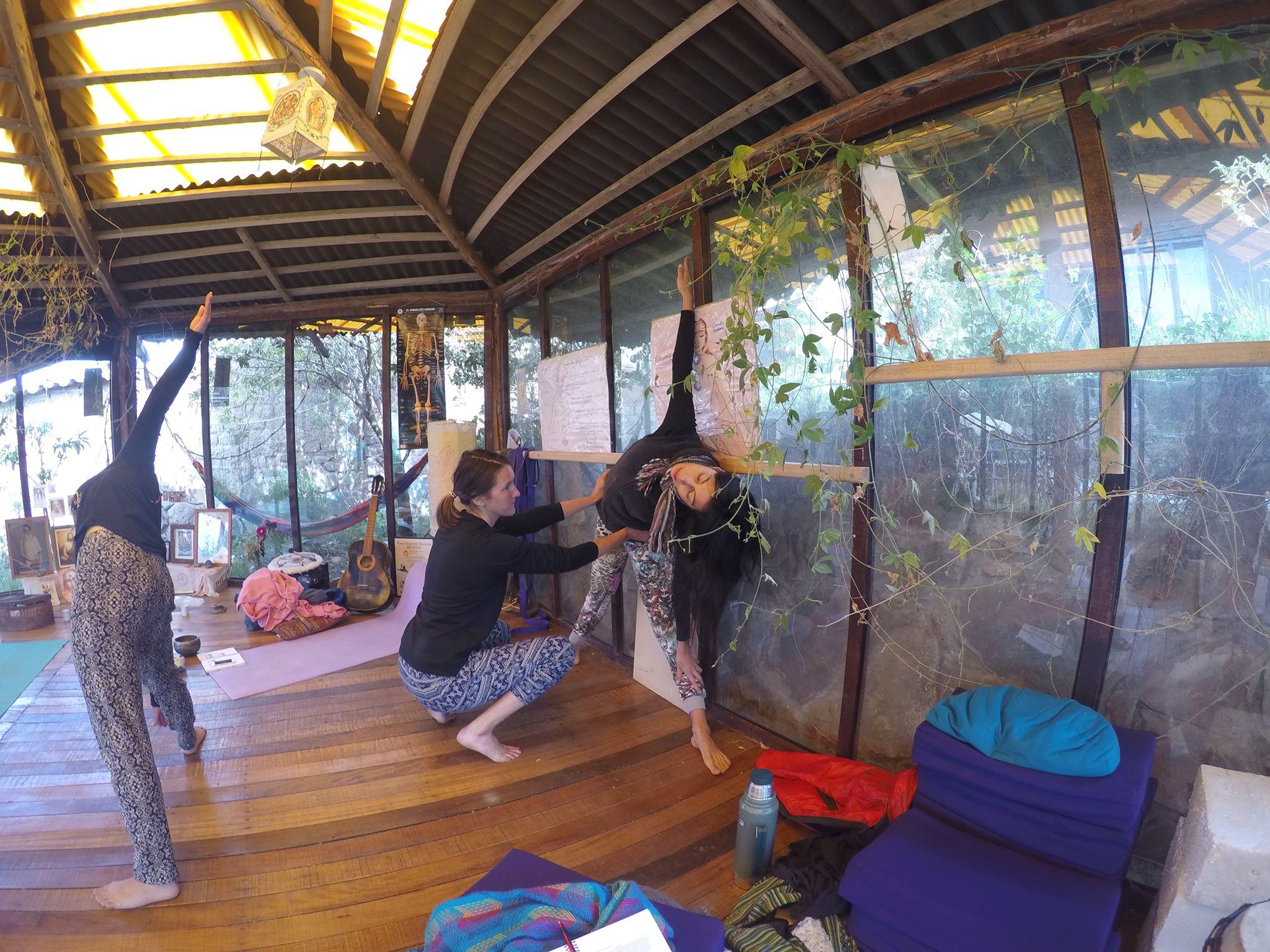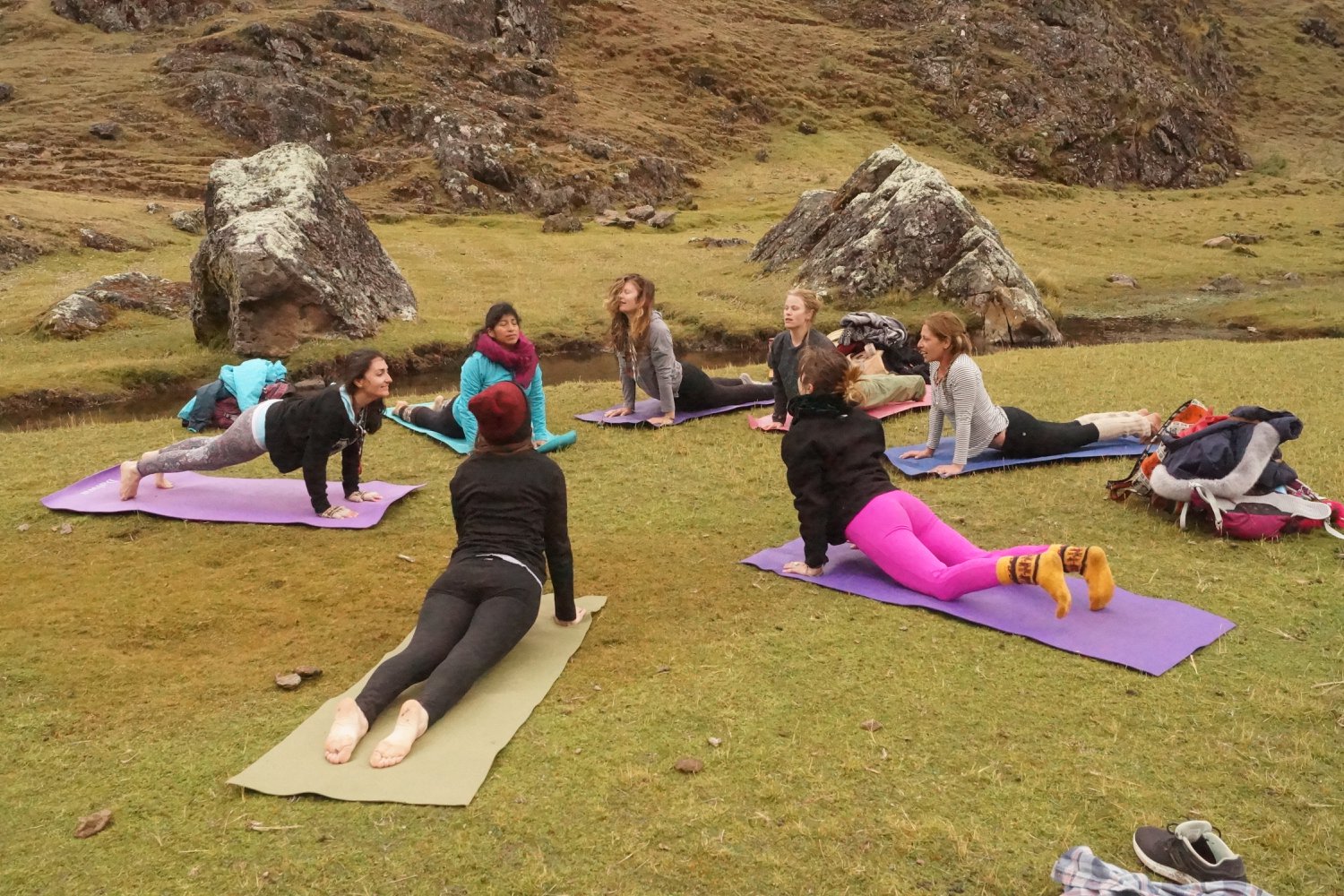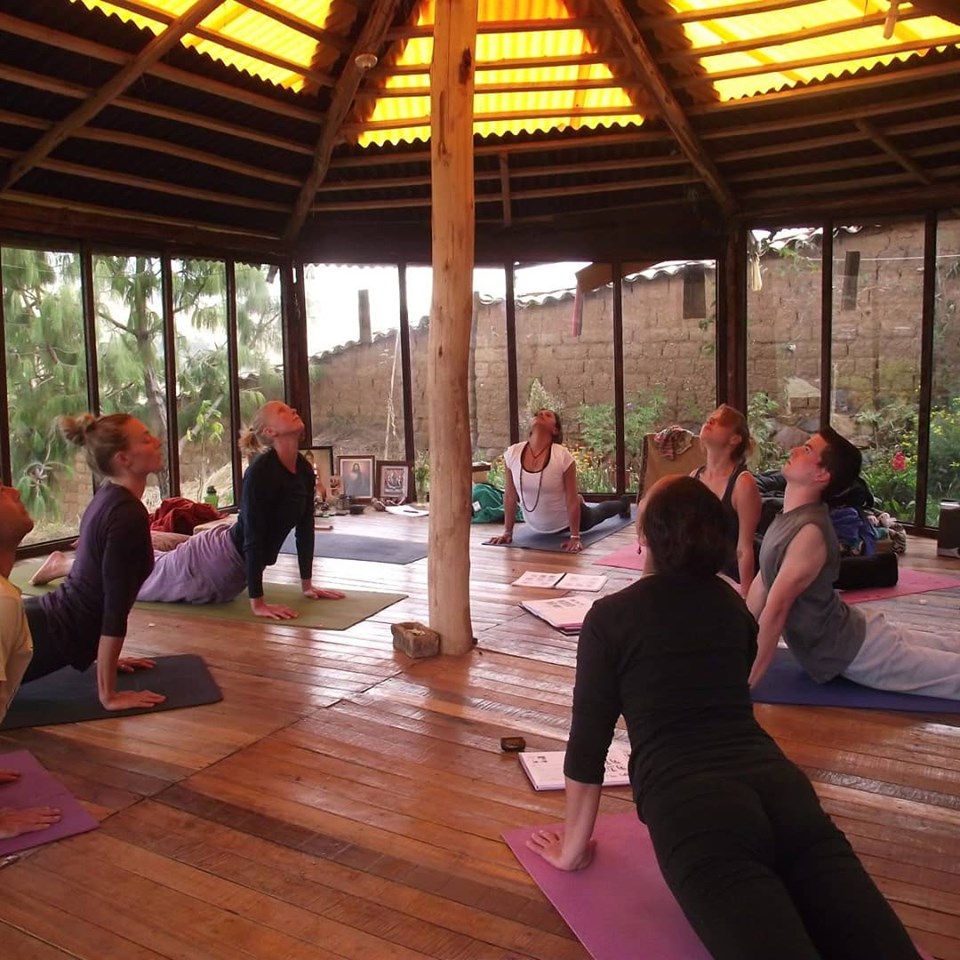 57561103_2307541805969437_4649884727413571584_o
17097345_1350921761631451_6921157646299766958_o
36608689_1881061428617479_7838967106551939072_o
67094329_2465575723499377_2600298811611938816_n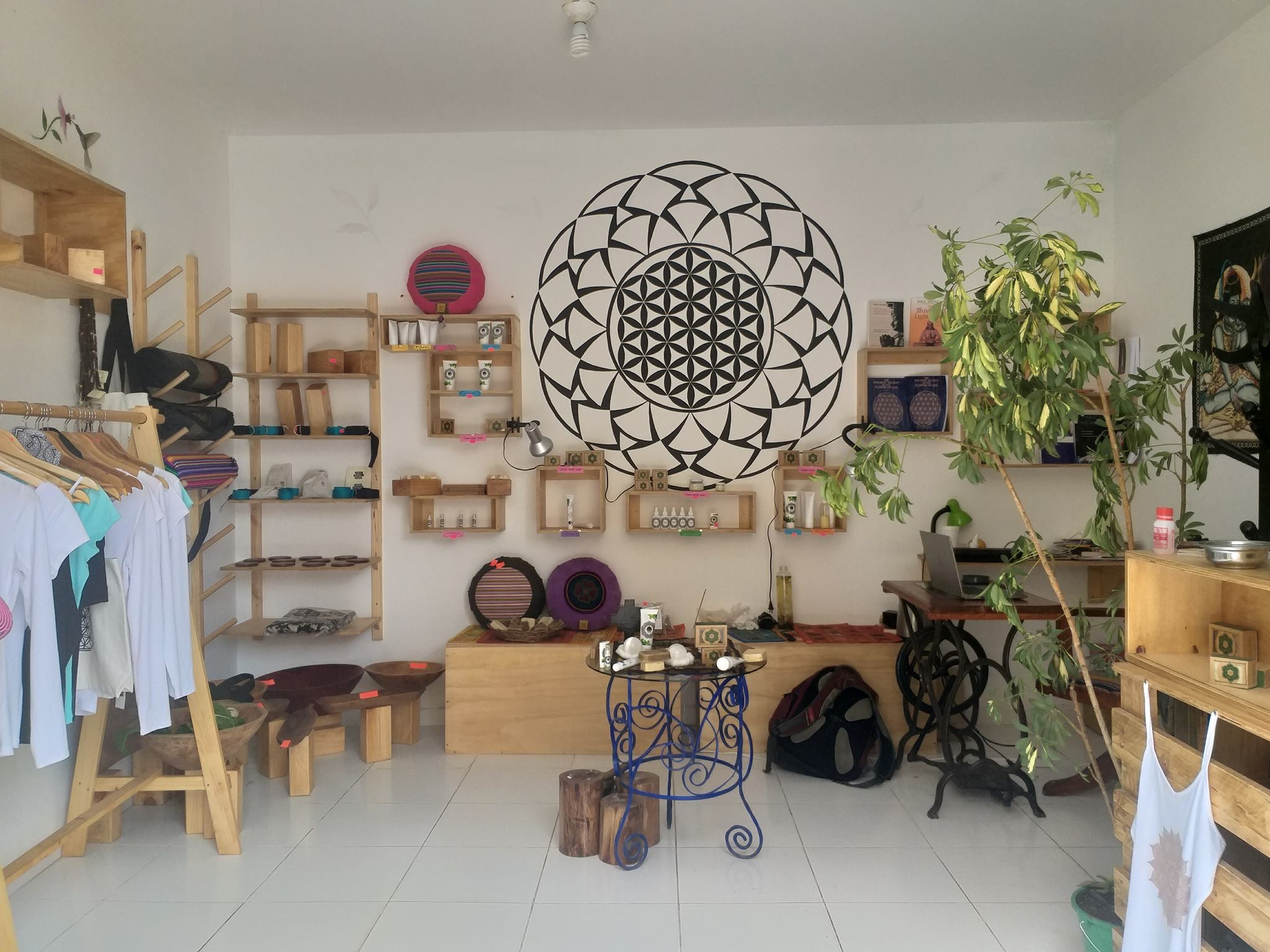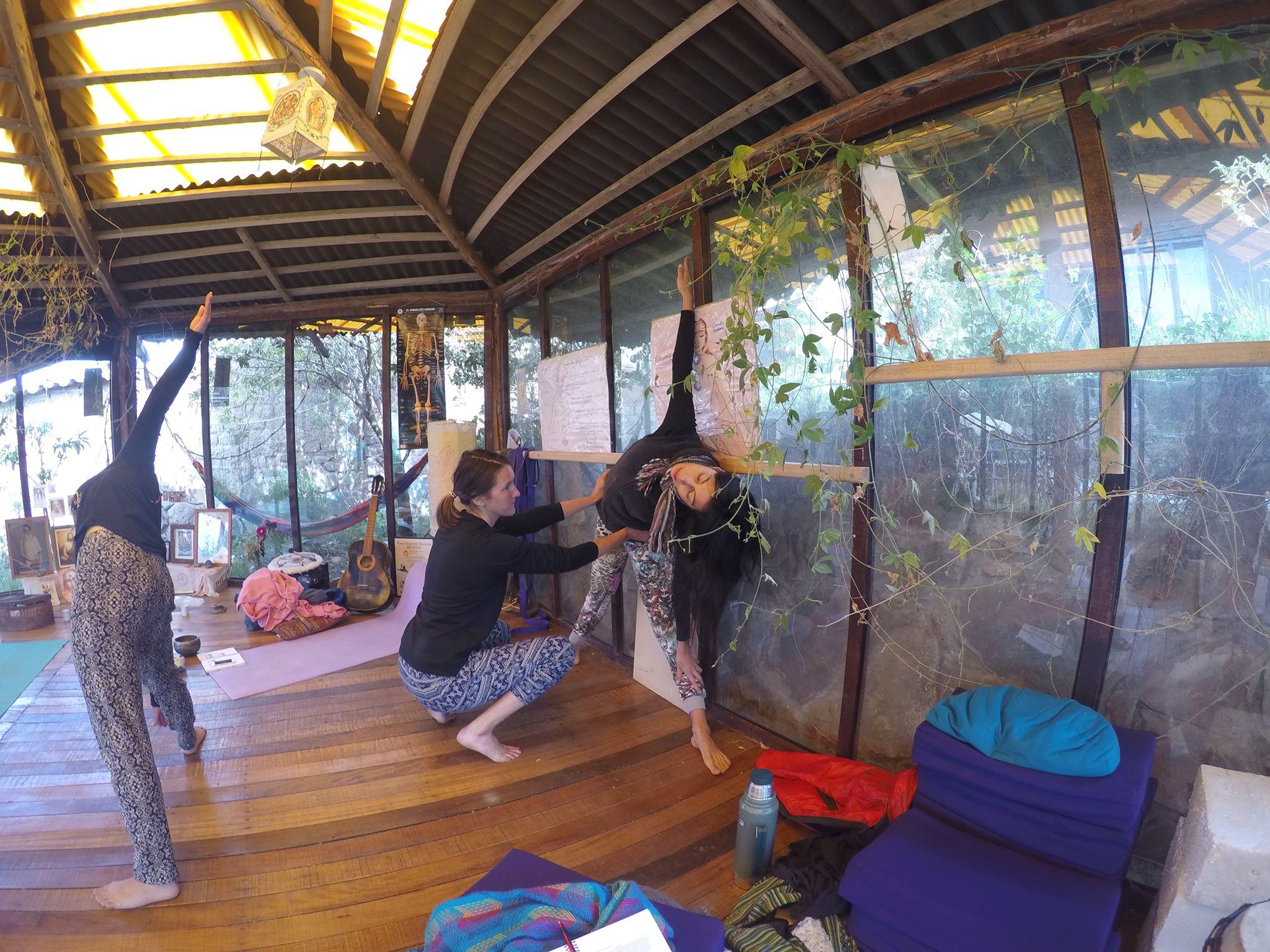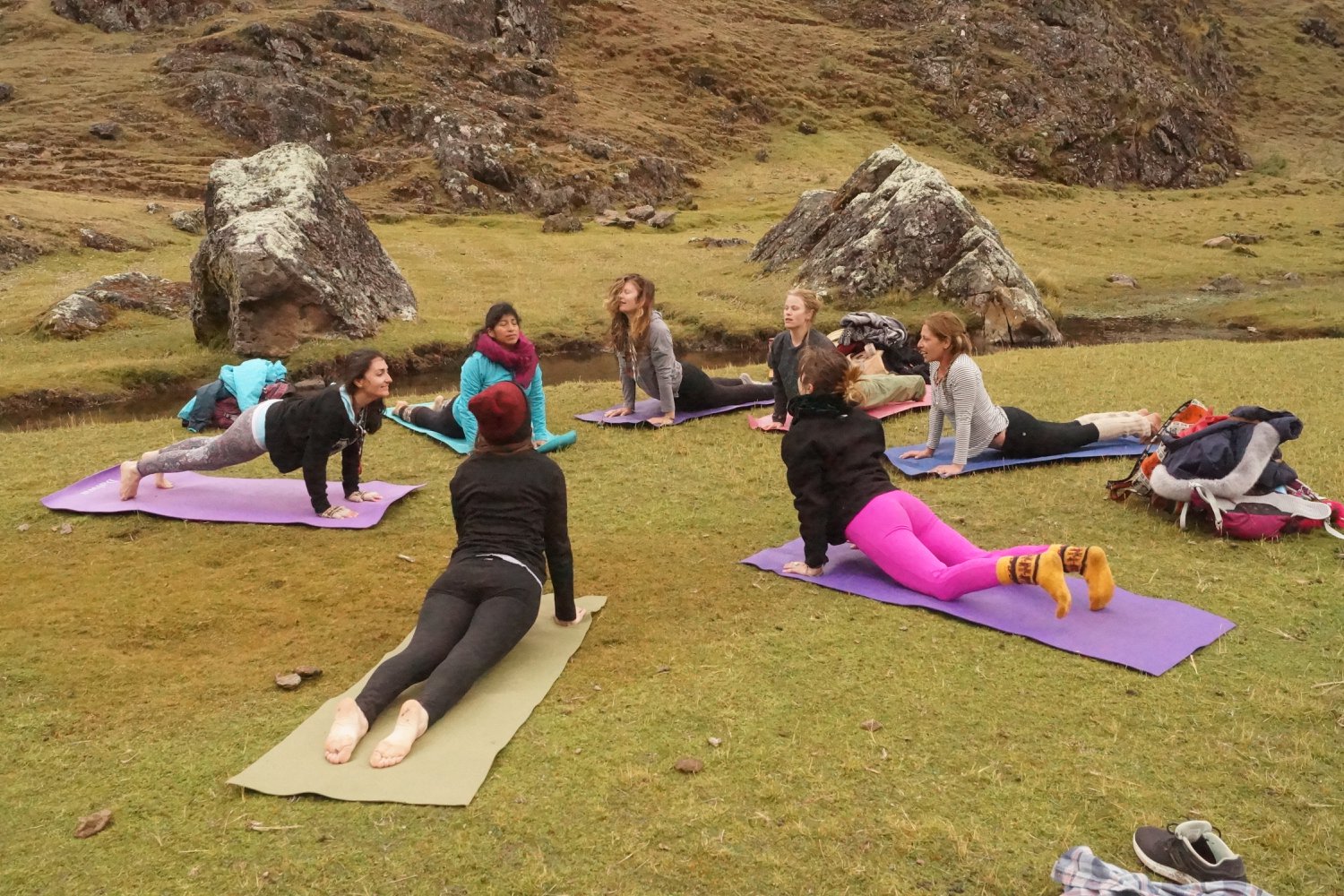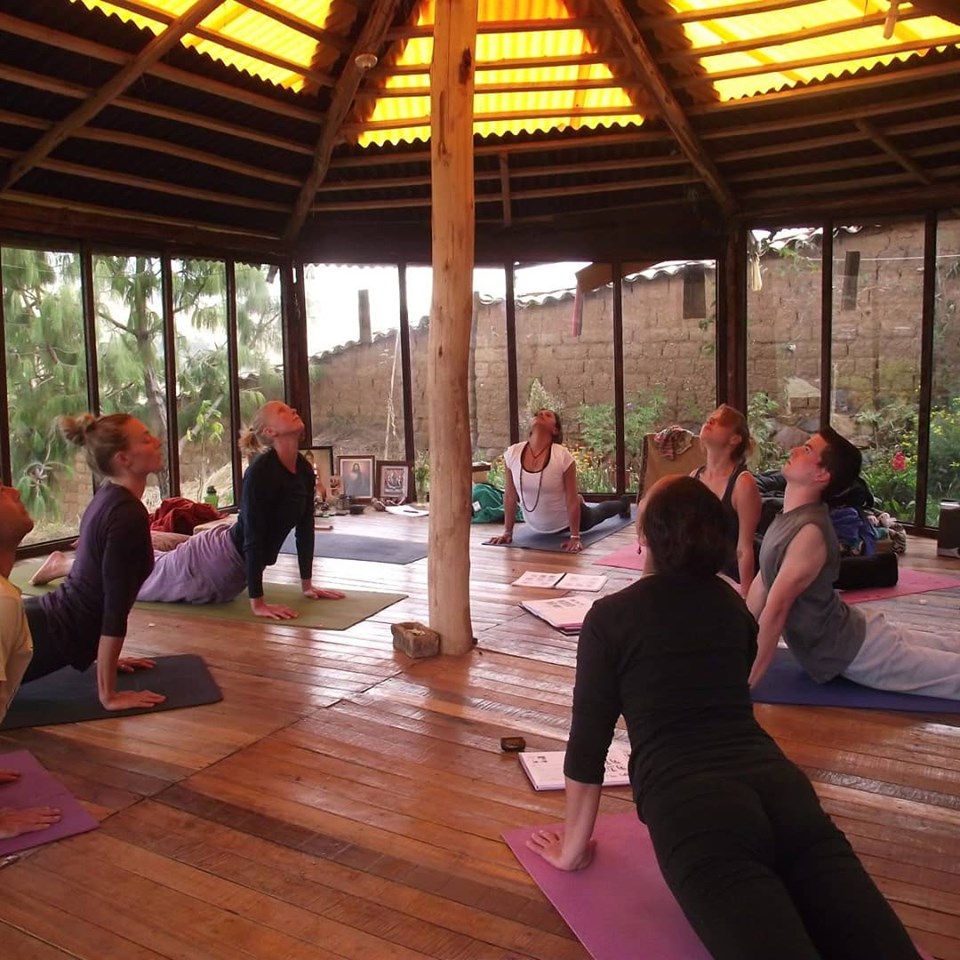 Sembrando Semillas Con Yoga is a yoga school in Cusco with a social conscience. Focused on ecological education and performing service work in local communities, the school also runs teacher trainings and retreats throughout the year.
Program: Their 7 day transformational yoga retreat features daily yoga and meditation, two full meals a day, a Reiki session and a Thai massage. In addition, participants will be guided on trips to seven local Incan ruins, and will participate in many sacred shamanic ceremonies, including a temazcal sweat lodge.
What We Like: This yoga school is also an eco-farm, and participants will have the opportunity to learn some basic principles of permaculture and engage in tree-planting and eco-brick fabrication.
Cost: Contact for more information.
Address: Pisac 08004, Peru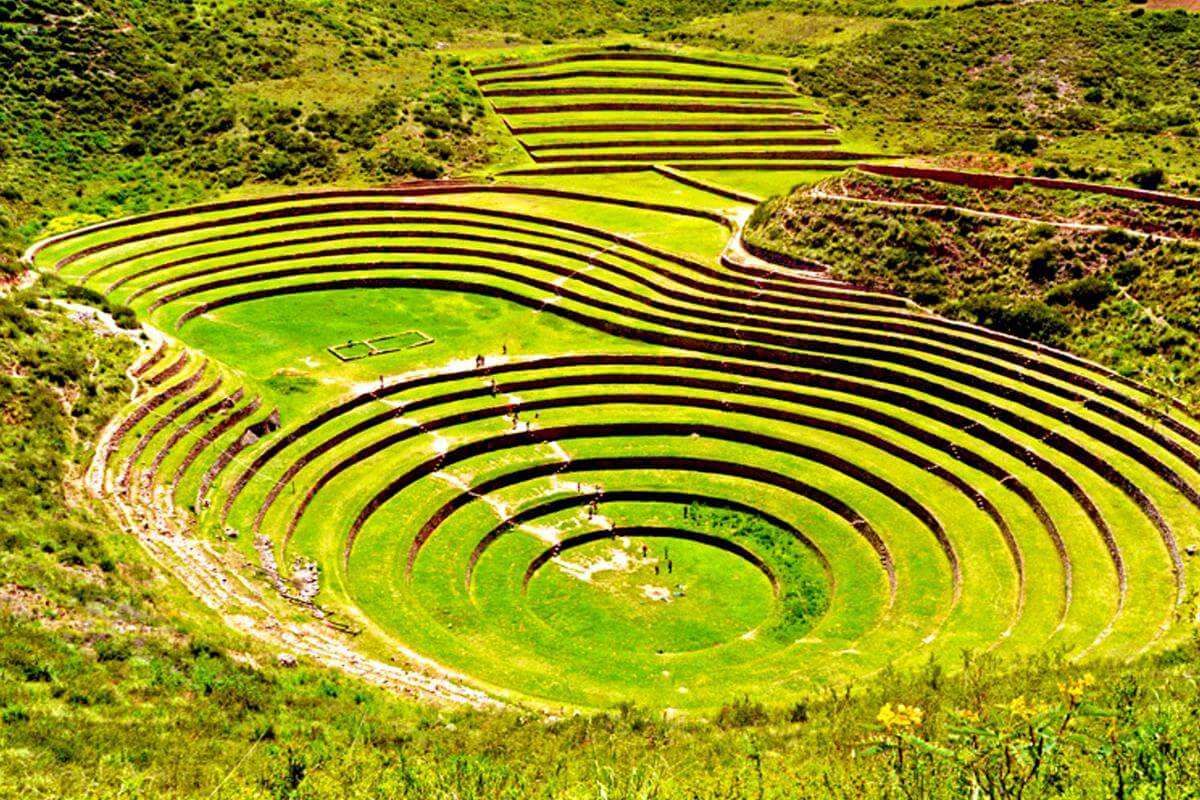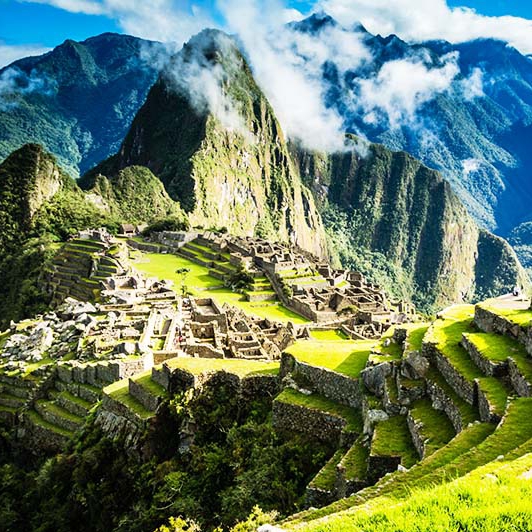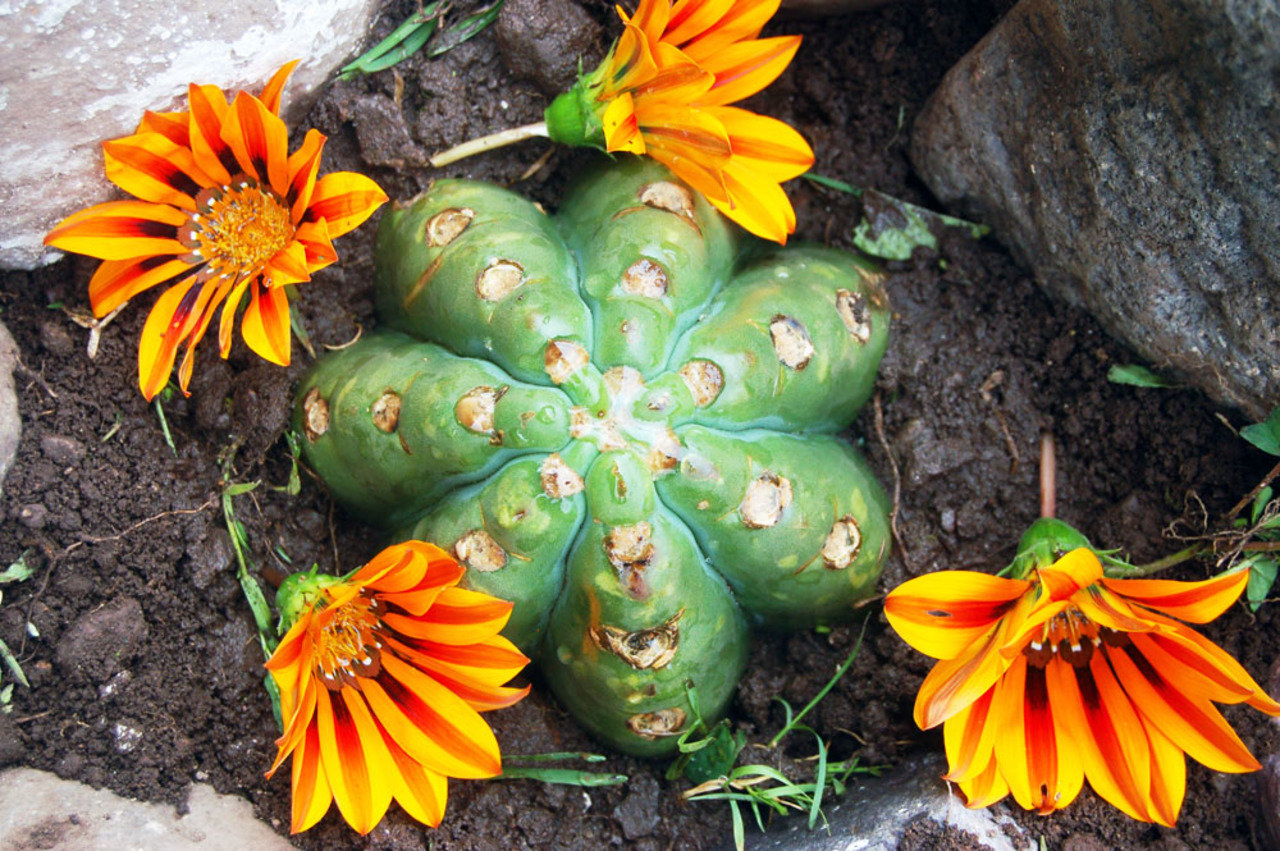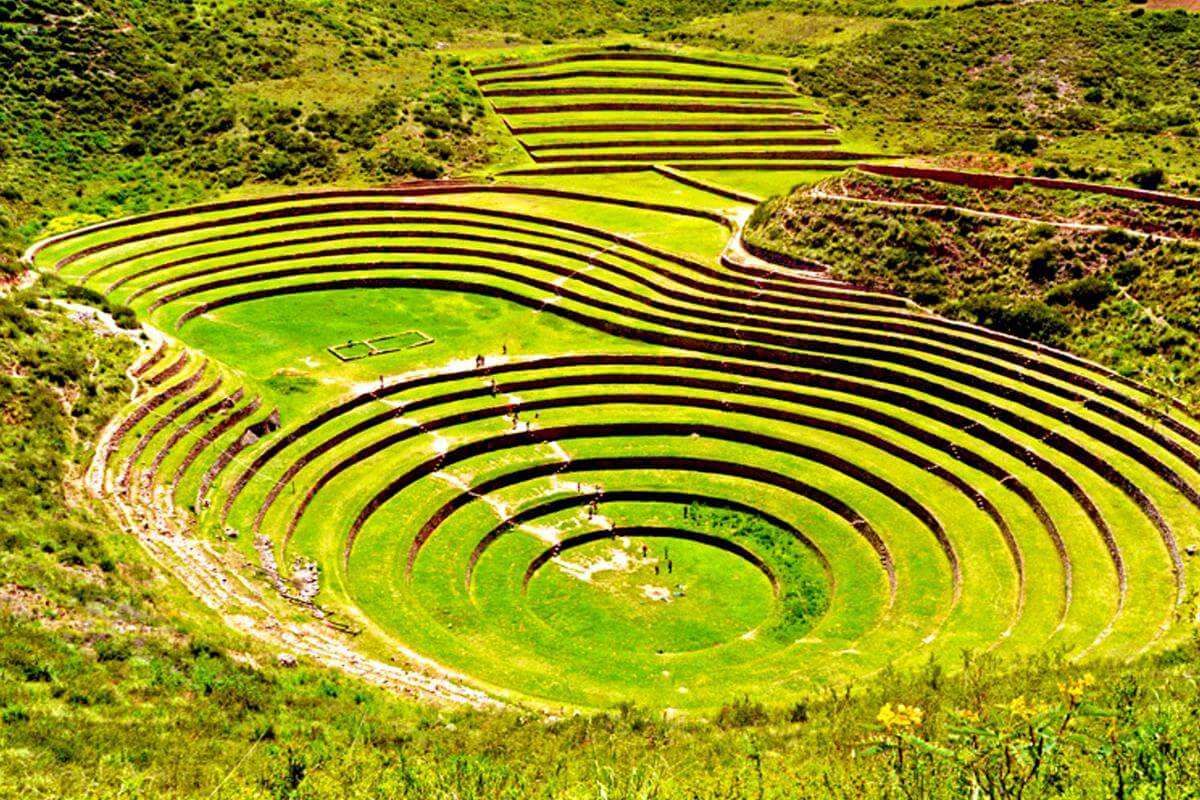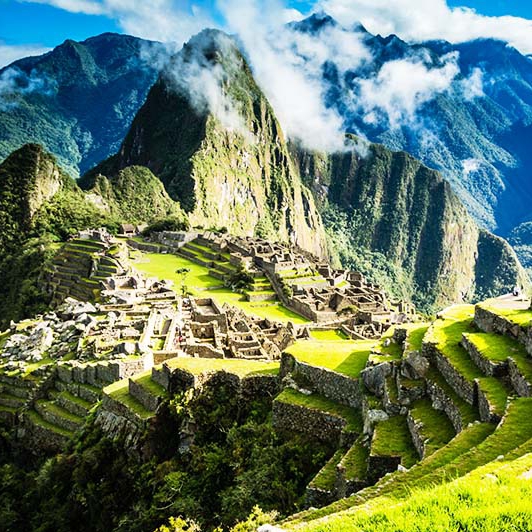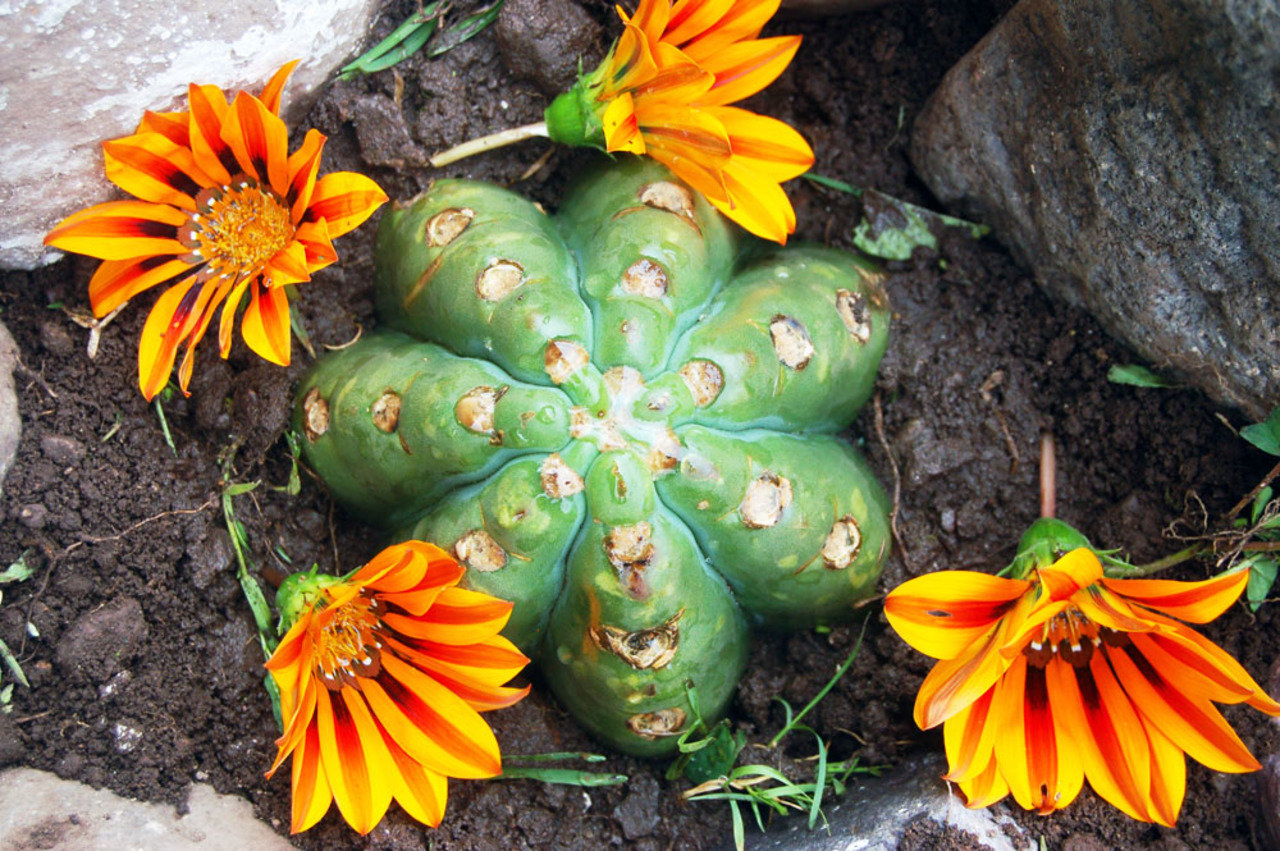 Sacred Mythic Journeys is a conscious travel company that leads over 26 different retreats in 21 countries. Each of them leads participants to sites of ancient, mythological power and holds retreats on a variety of consciousness expanding techniques. Their Peru retreat takes place in the Sacred Valley, the heart of the ancient Incan civilization
Program: This program isn't exactly a traditional yoga retreat, but it initiates the participant into a number of ancient shamanic practices that are used to create deeper awareness of the self. The centrepiece of the journey is a trip to the mysterious ruins of Macchu Picchu. Ayahuasca and Huachuma ceremonies are included, as are all local ground transportation and national park fees.
What We Like: 15% of your investment in this sacred journey goes to supporting programs that benefit local indigenous communities and preserve their cultural heritage.
Cost: The Peru journey starts at $2800
Address: N/A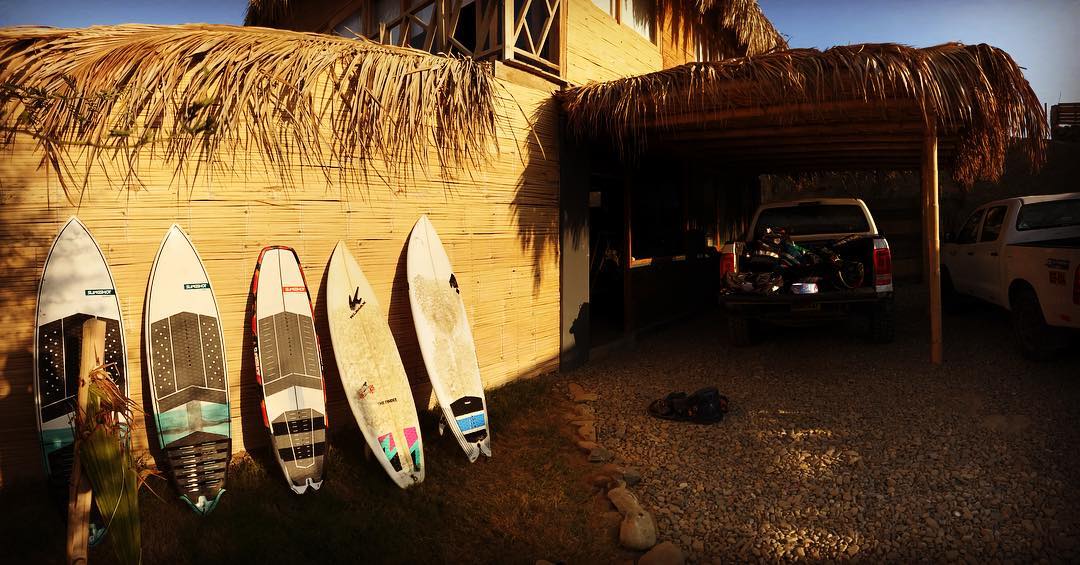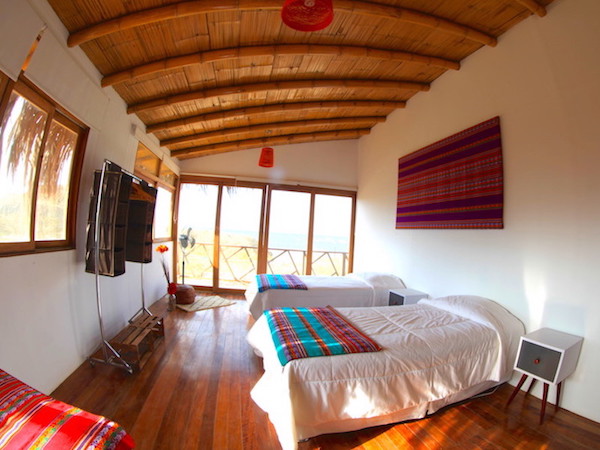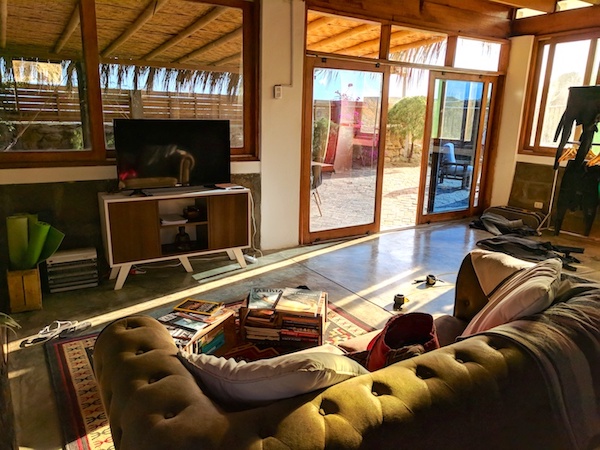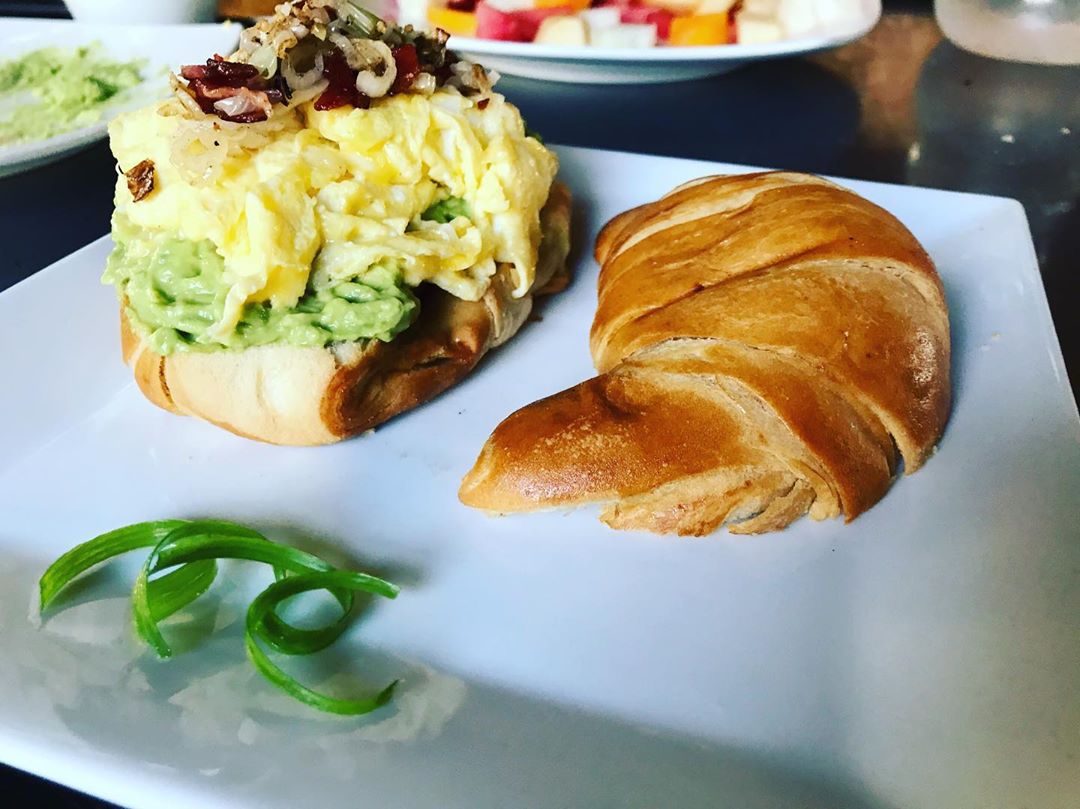 surf_racer_board_house_42673889_155921685357470_8201717131027746068_n
surf-racer-board-house-peru-kitesurfing-1
surf-racer-board-house-peru-1
surf_racer_board_house_69164549_104253687552538_7443383485658281281_n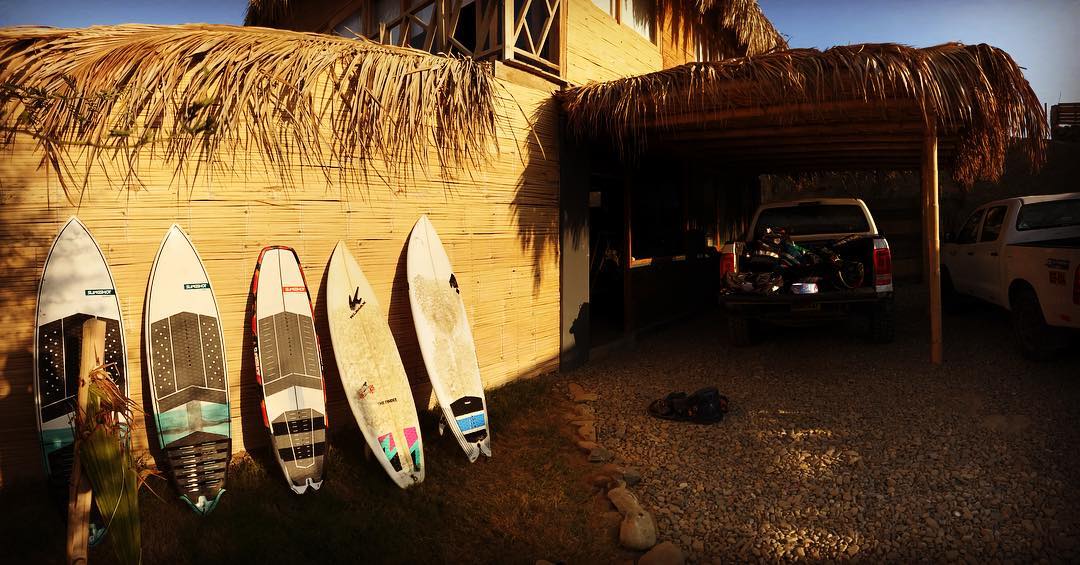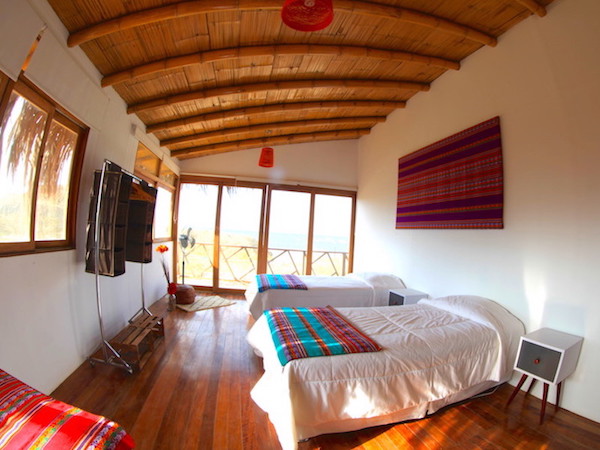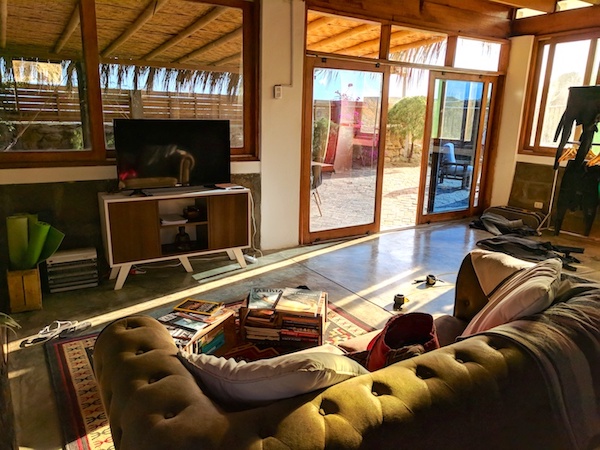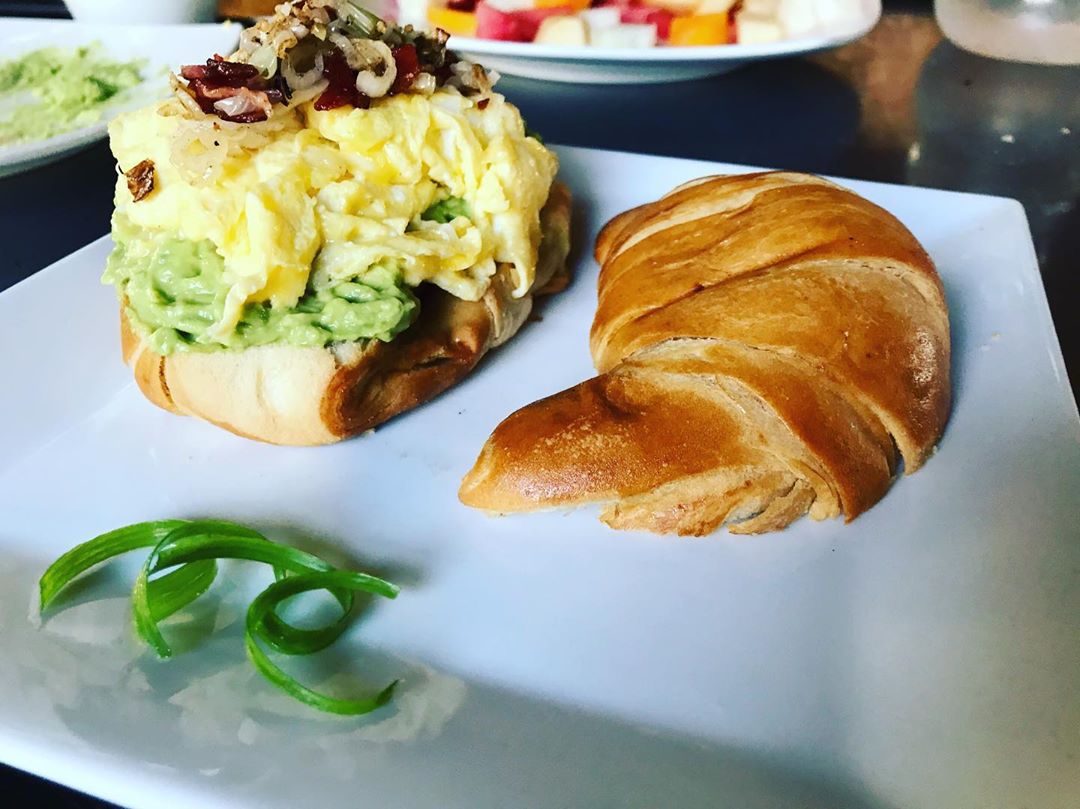 Surf Racer House is a surf and yoga lodge that offers packages which include Yoga along with surfing, kitesurfing and even skateboarding in their very own bowl. Surfing and Yoga is super common nowadays, but skateboarding and Yoga? That's a new one! They run retreats in both co-ed and women only formats
Program: Their seven day adult surf and yoga package includes six three hour surf lessons a day, or, alternatively six guided trips to local surf spots for more experienced participants. Yoga classes are held every other day. Accommodations are in triple occupancy rooms, although upgrades to private rooms are available.
What We Like: Surf Racer only takes small groups of 6 people or less, so you're assured of an intimate environment and lots of one-on-one instruction in both your surfing lessons and your yoga classes. Instructors are fluent in both English and Spanish.
Cost: Contact for more information
Address: Carretera El Ñuro, Cabo Blanco, Punta Farallon, El Ñuro, Piura, Peru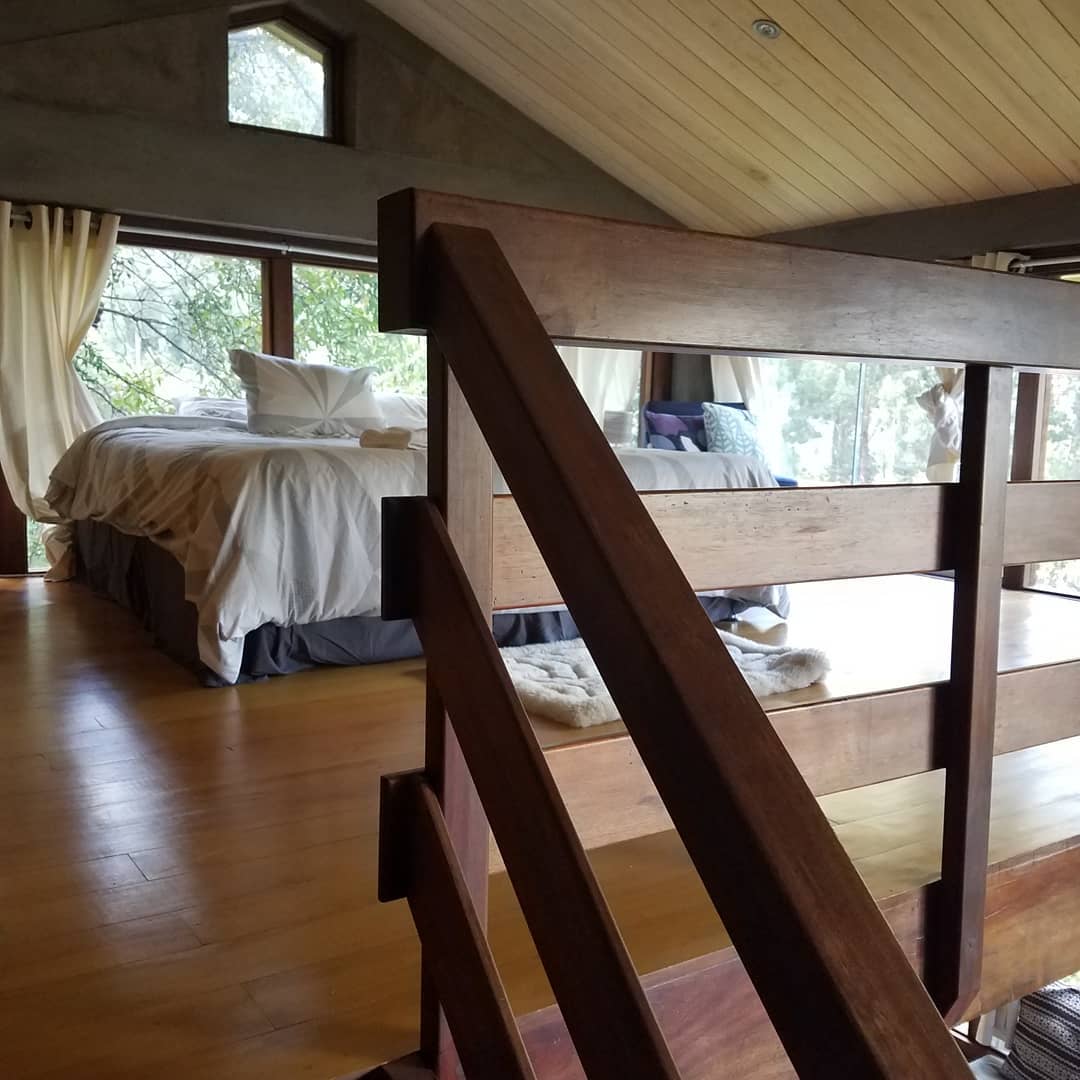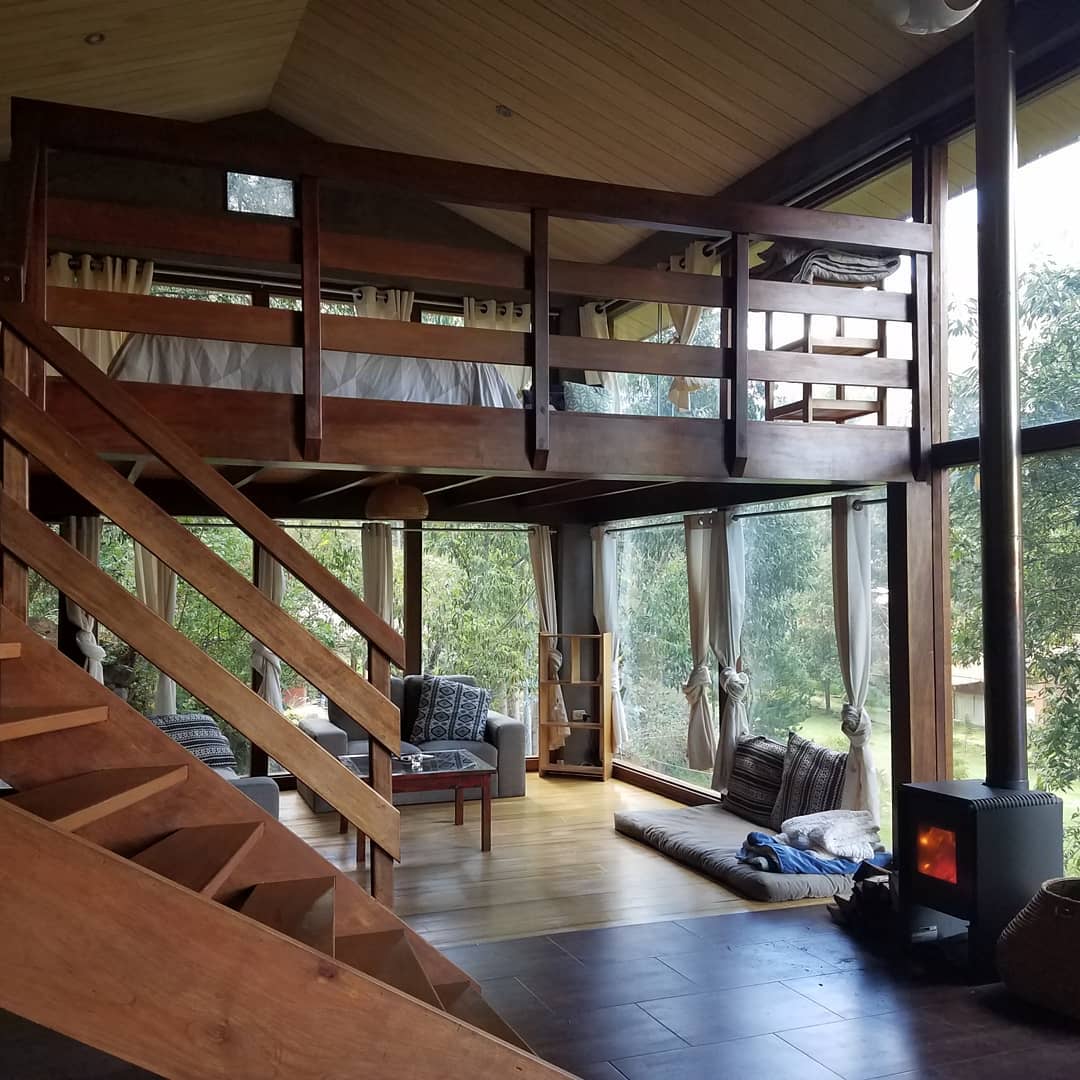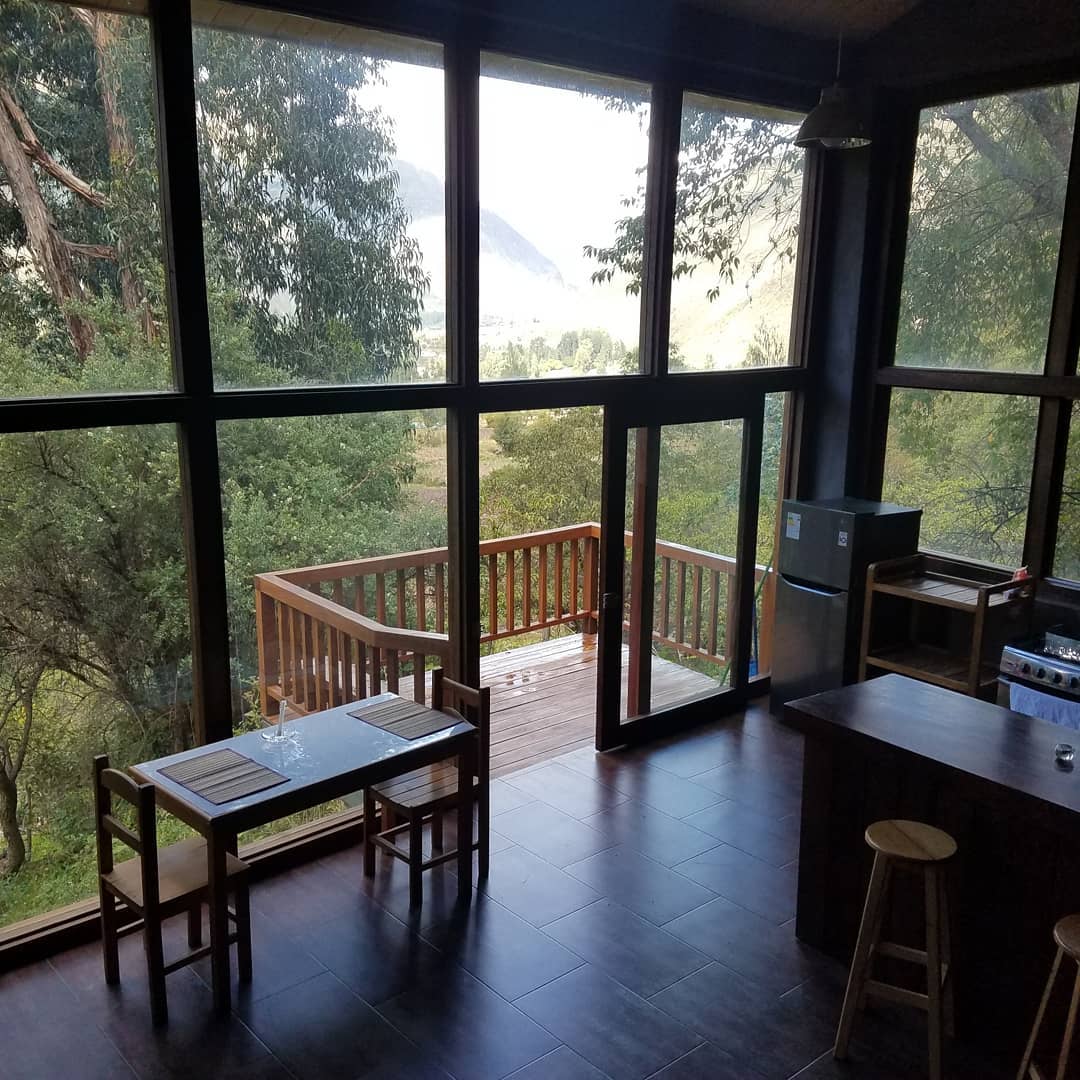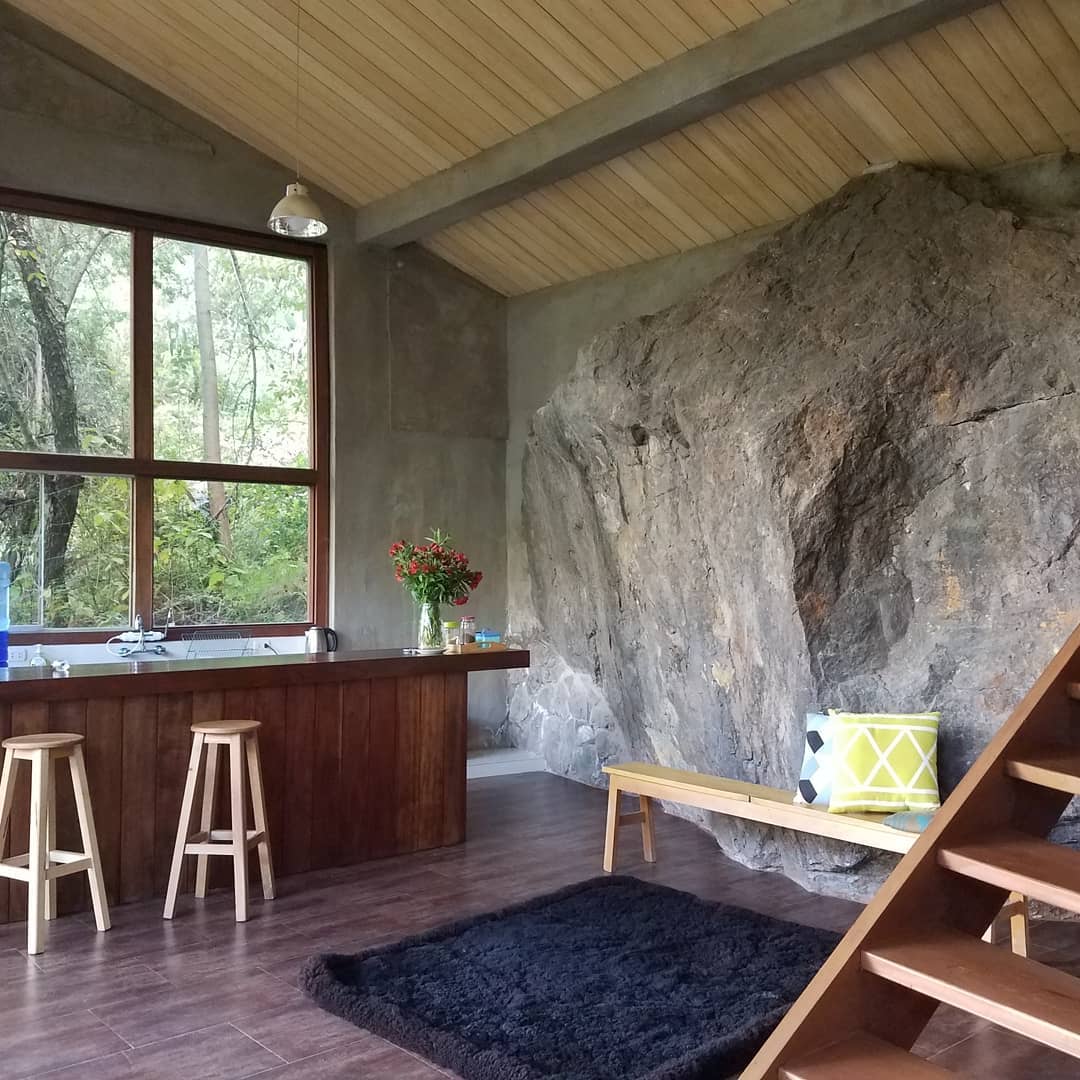 melissanoelrenzi_56587702_209129606712027_8929207475416933451_n
melissanoelrenzi_56673341_325336091460258_2134356183750638932_n
melissanoelrenzi_56730706_182580249390844_6868721330183023934_n
melissanoelrenzi_57172642_274371193443032_6245421473157756450_n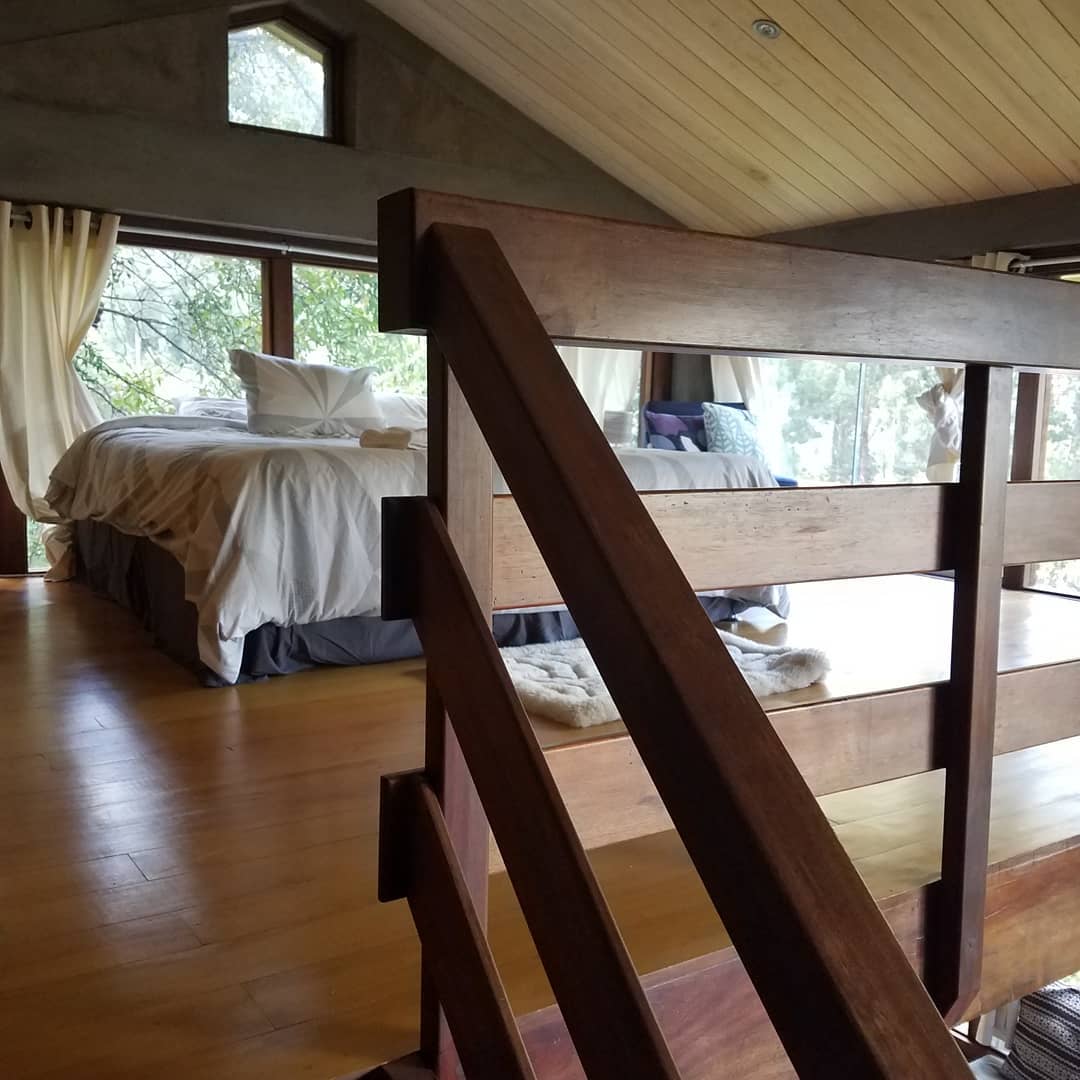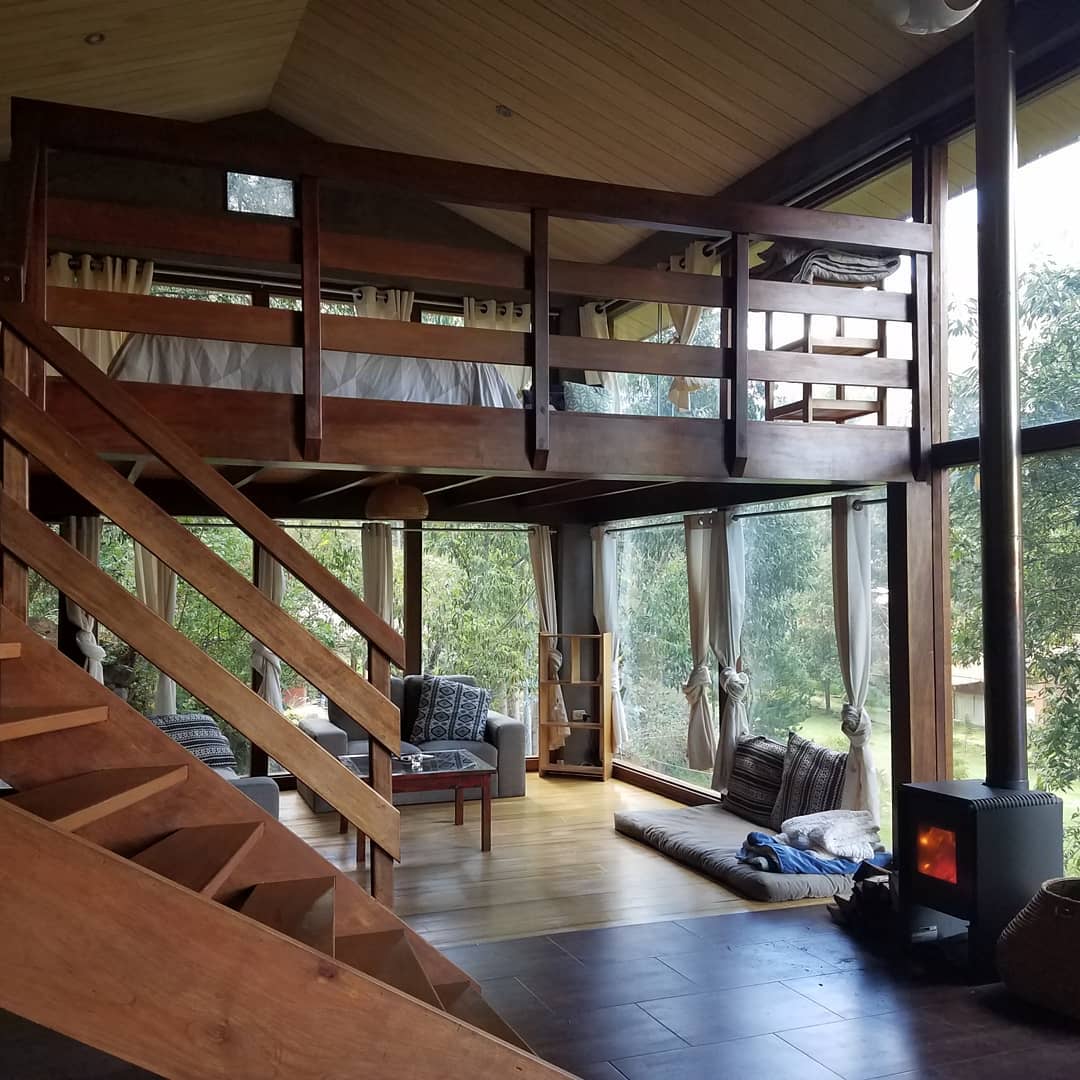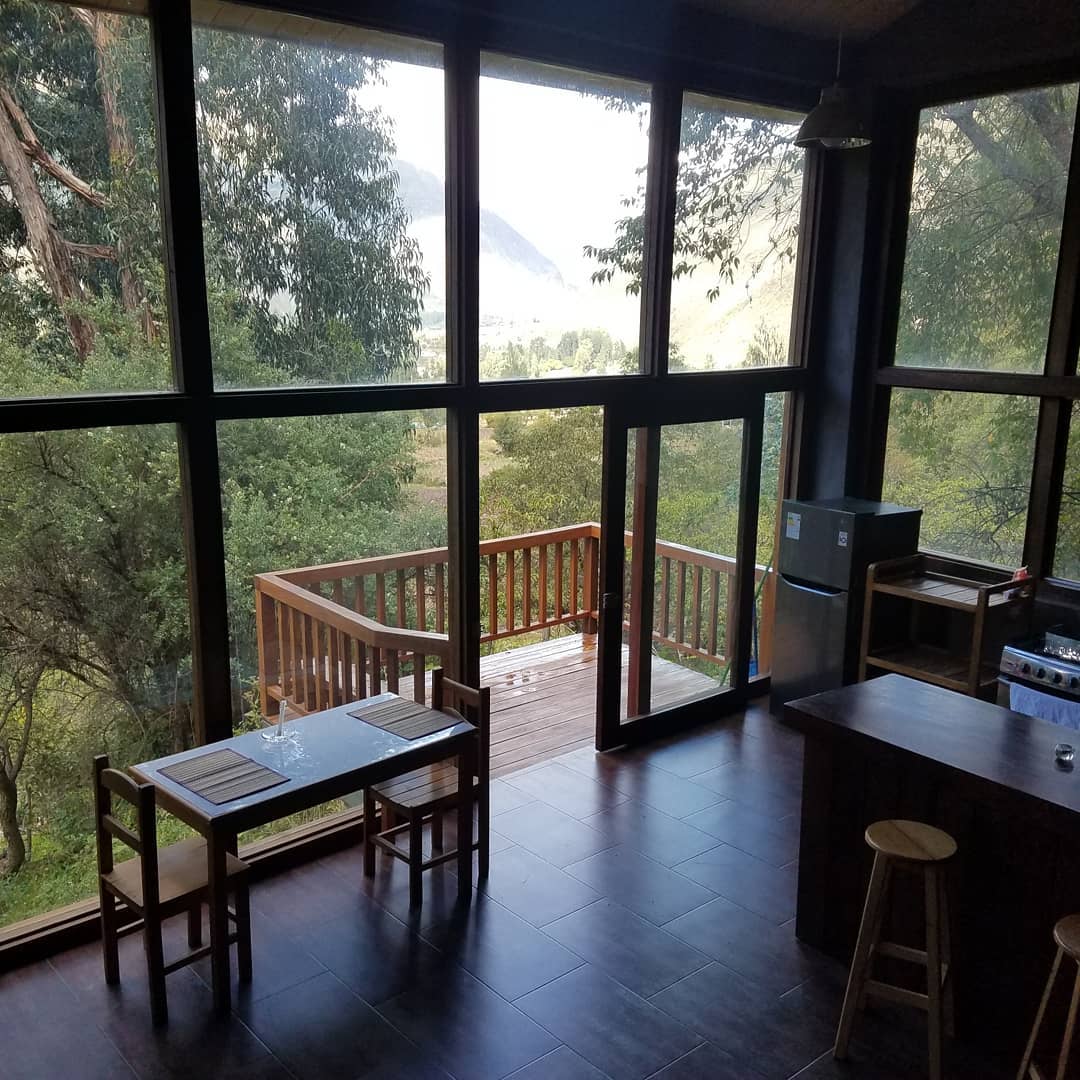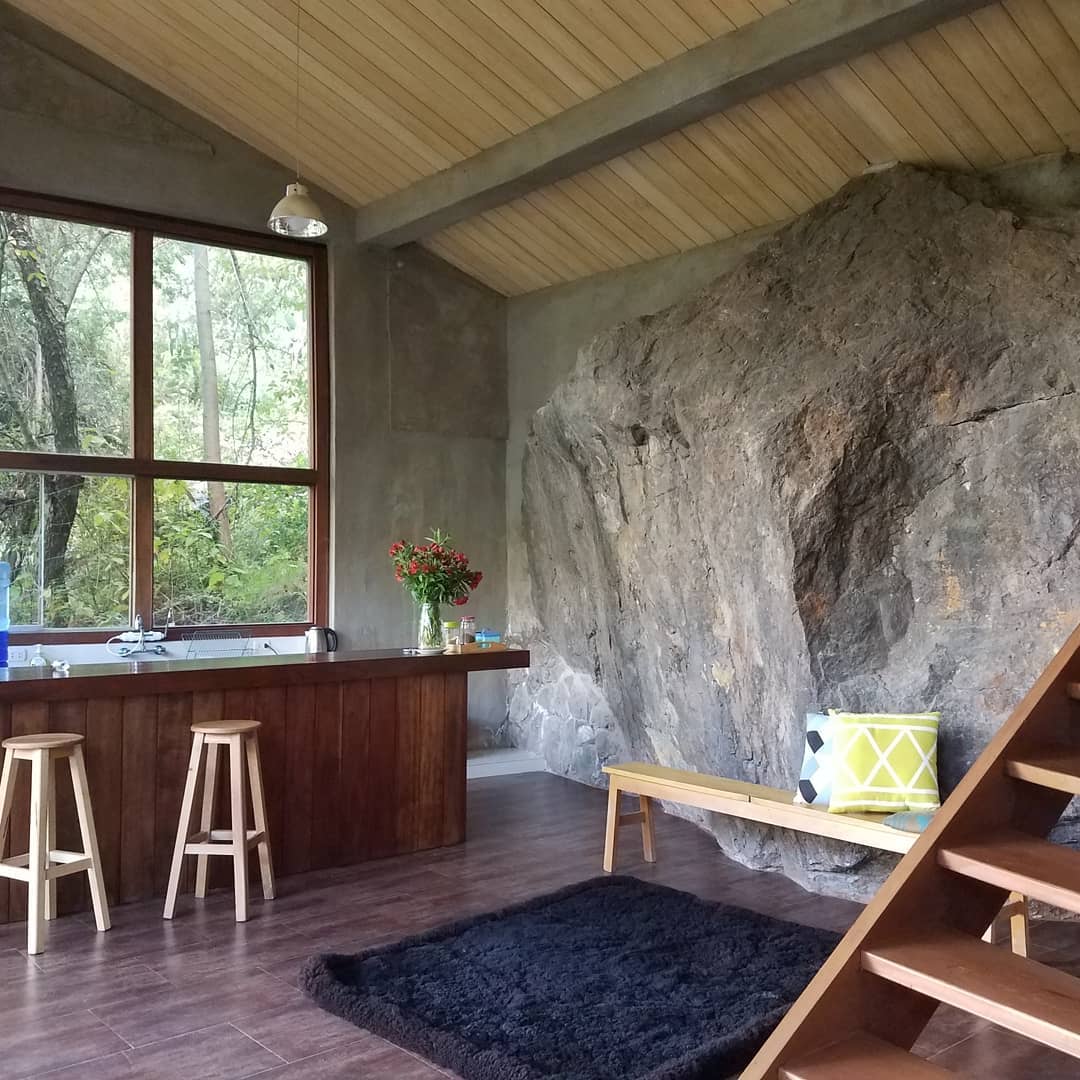 Melissa Noel Renzi is a licensed social worker and a certified yoga teacher who leads special yoga retreats specifically for introverts and "highly-sensitive people." This could include people with past trauma or mental health issues who find group social dynamics challenging and the rigours of international travel highly stressful.
Program: Her 9 day Peru retreat includes a trip to Macchu Picchu and features daily morning movement and mindfulness meditation practices. There is lots of opportunity for long walks and hikes through the hills of the Sacred Valley, and even a trip to meet some alpacas and learn traditional weaving practices from local village women.
What We Like: It's great to see a retreat provider that is setting out specifically to honour a group of people not normally well served by the yoga tourism industry. Melissa helps keep the process easy and provides small group retreats that are sensitive and trauma informed and provide participants with plenty of flexibility and alone time.
Cost: $2095 for double occupancy. $2445 for single occupancy.
Address:   Nro. 03 Sector Llamaccaya Rosacaballerayoc Parcela 03, 080401, Peru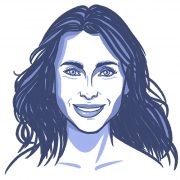 Shirley Hill
Meditation coach by day and writer by night - Shirley has perfected the art of finding a healthy balance in life. She's eager to spread calm energy and share her zen tips through conscious writing.