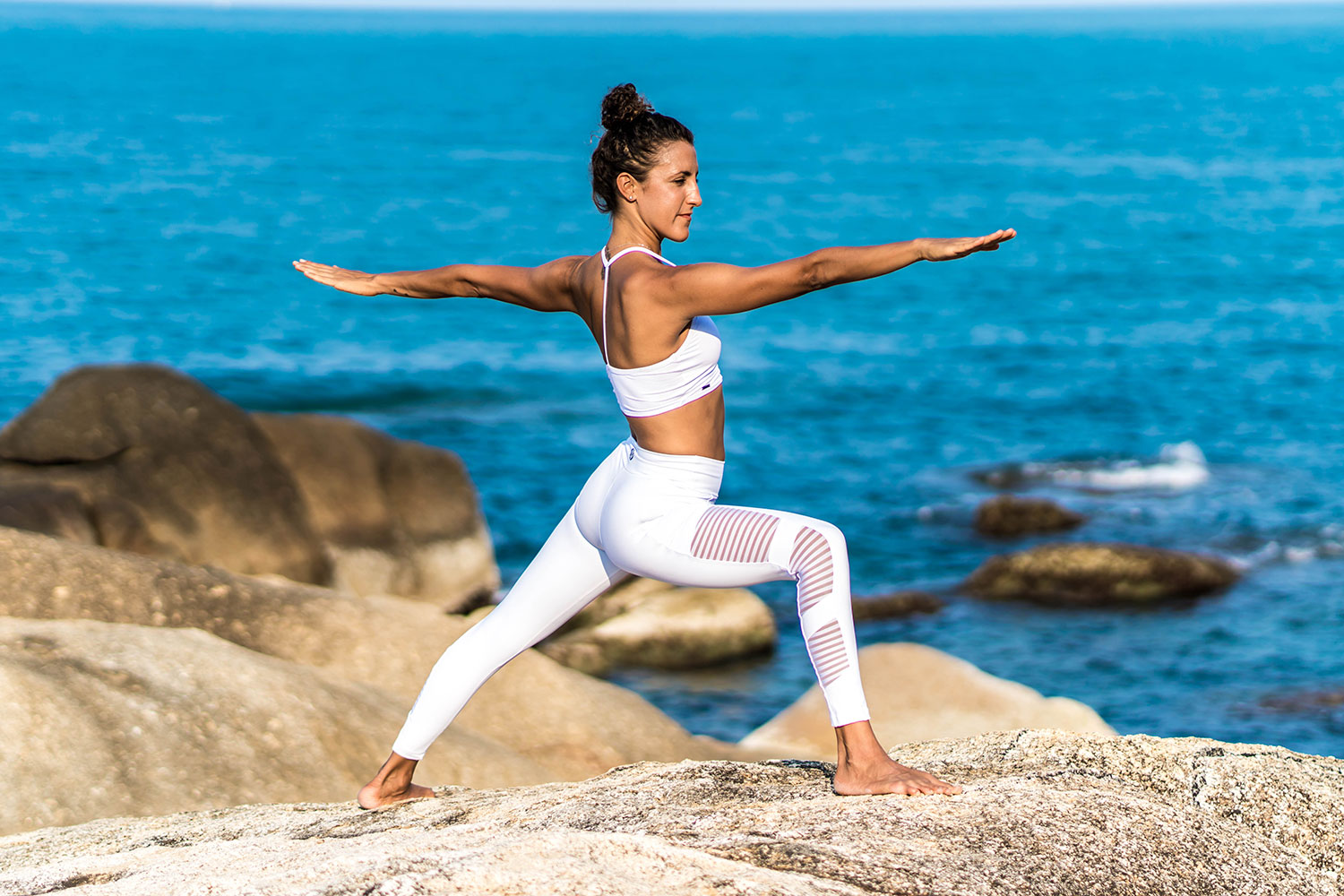 If you're looking for a place to focus on your yoga practice in a setting that offers an equal measure of serenity and sensory delight, what better place is there in the world then Italy?
Luxury here has always come in the form of 300 hundred year old converted farmhouses, rolling vineyards and family restaurants serving perfect local cuisine.
A vacation in the Italian countryside is like taking a trip back in time, and some of the most authentically preserved heritage buildings in the world are available to accommodate the upscale traveller. Fresh, locally-raised food is standard and the wine, perfected over centuries of deep connection with the land, is cheap and plentiful.
In recent years, Italy has added world-class yoga retreats to it's long list of attractions for a new generation of tourist looking to balance out the fine food and drink with an equal amount of personal development and self-care.
Yoga in Italy comes in all shapes and sizes and retreats are starting to attract teachers from all over the world. You can practice Ashtanga Yoga in a Puglian farmhouse, take a vow of silence in a mountain hermitage or awaken your kundalini in a Tuscan castle!
Travelling in Italy is easy, comfortable and safe so a yoga retreat here avoids a lot of the hassles common in certain other popular retreat destinations. It's easy to rent a car or book a train ticket and most retreats will arrange airport pickup.
So why wait? Come on over and experience the Italian yoga renaissance for your self!
Here are our picks for the 10 best luxury yoga retreats in Italy for 2019: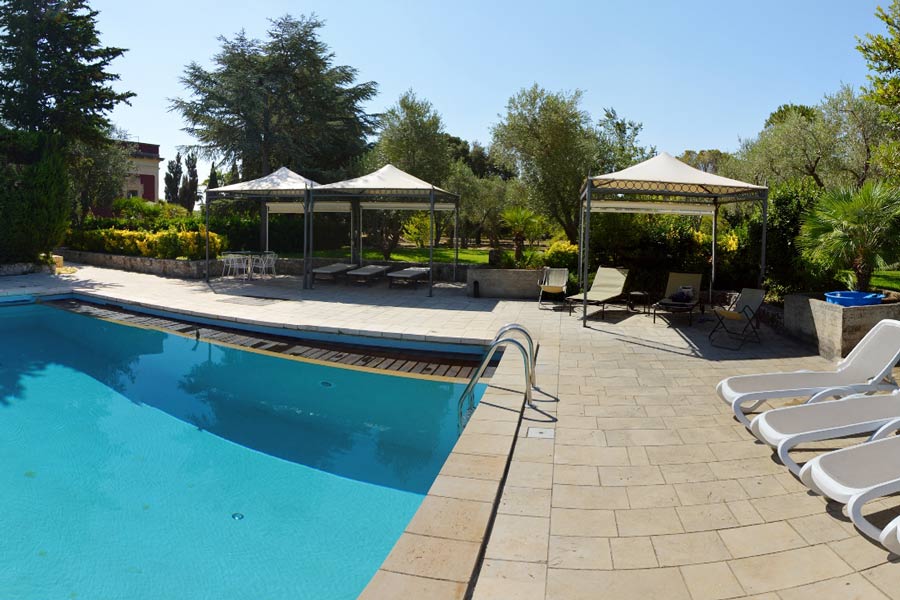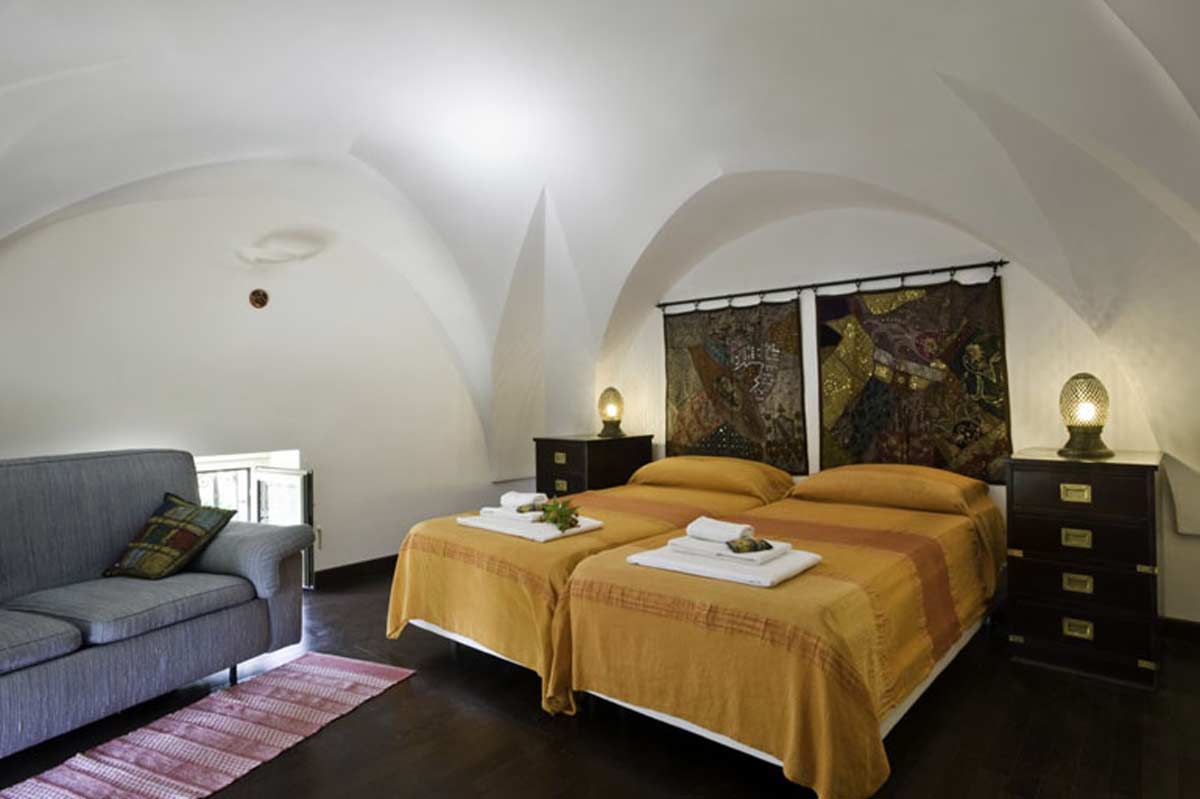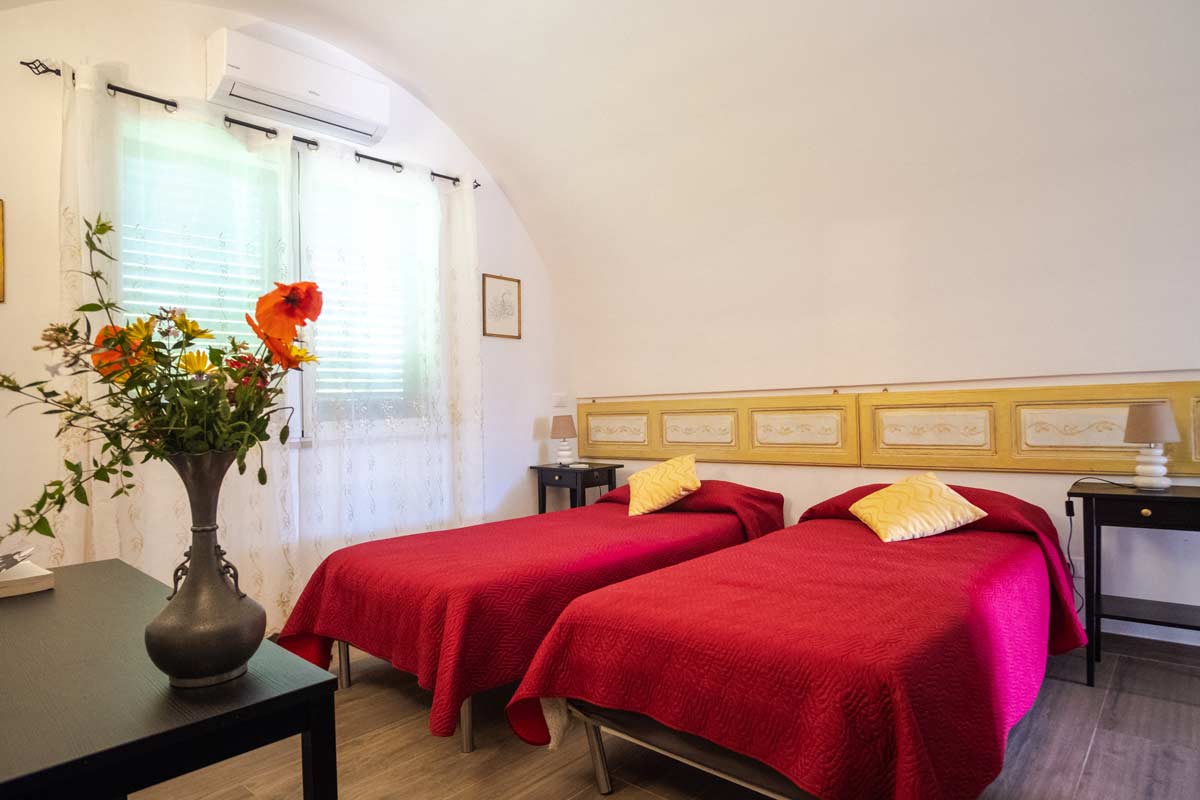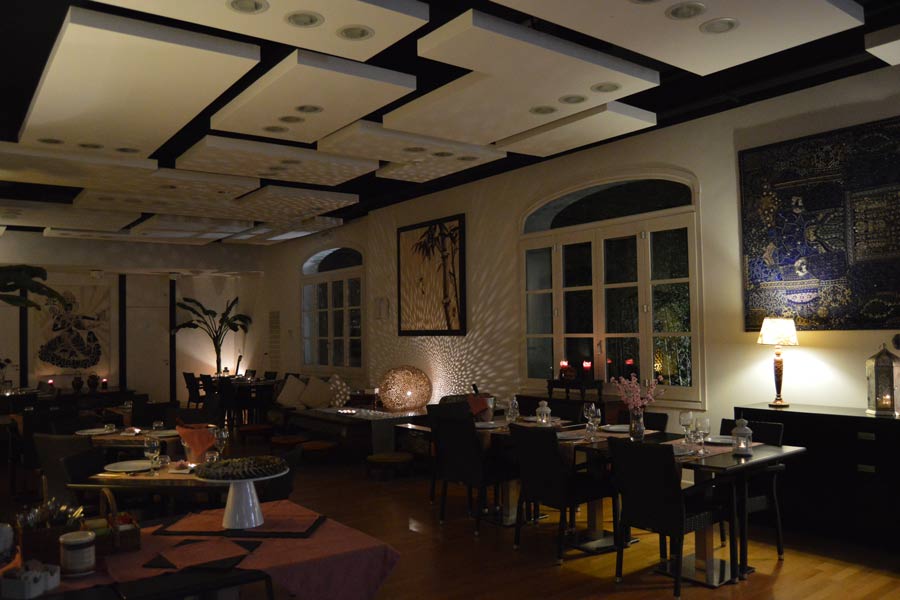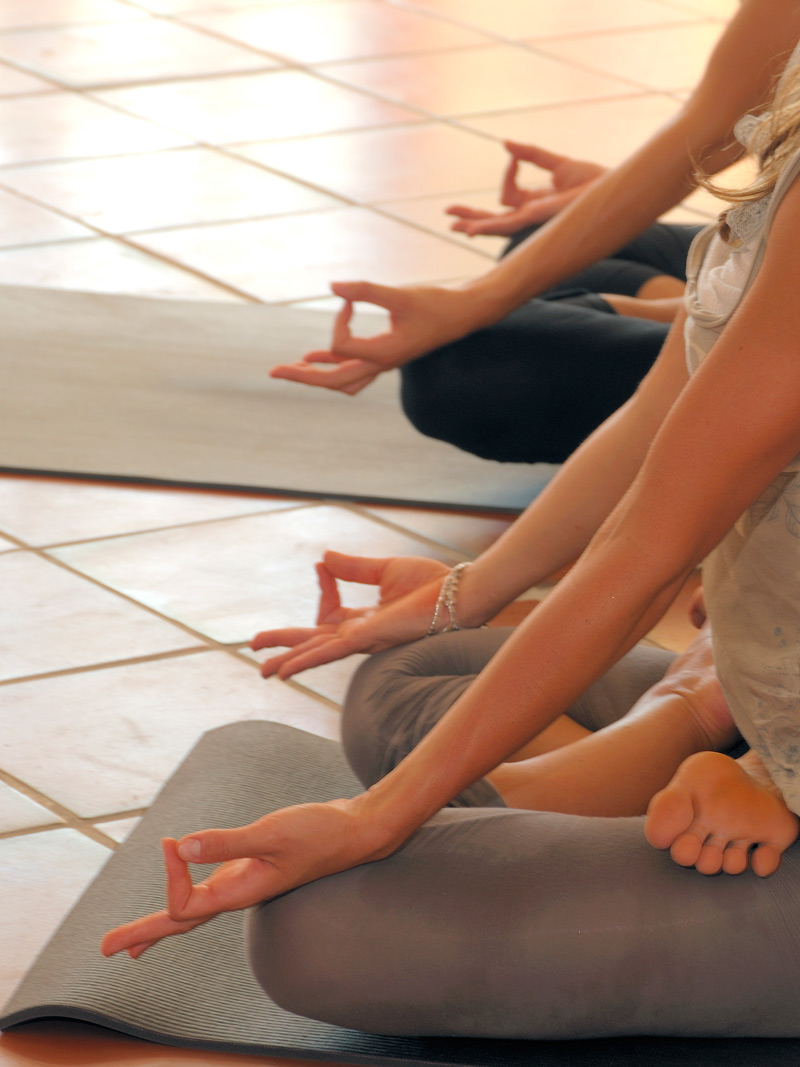 YIS_room-with-correct-shared-bath-1200X800-02
YIS_room-with-shared-bath-1200X800
Yoga_in_Salento_Row-locationsPg_006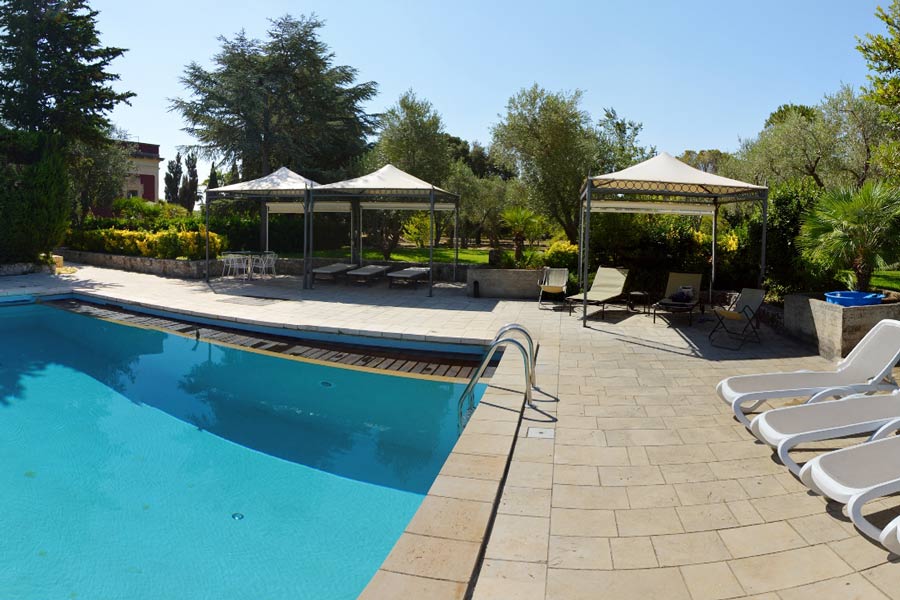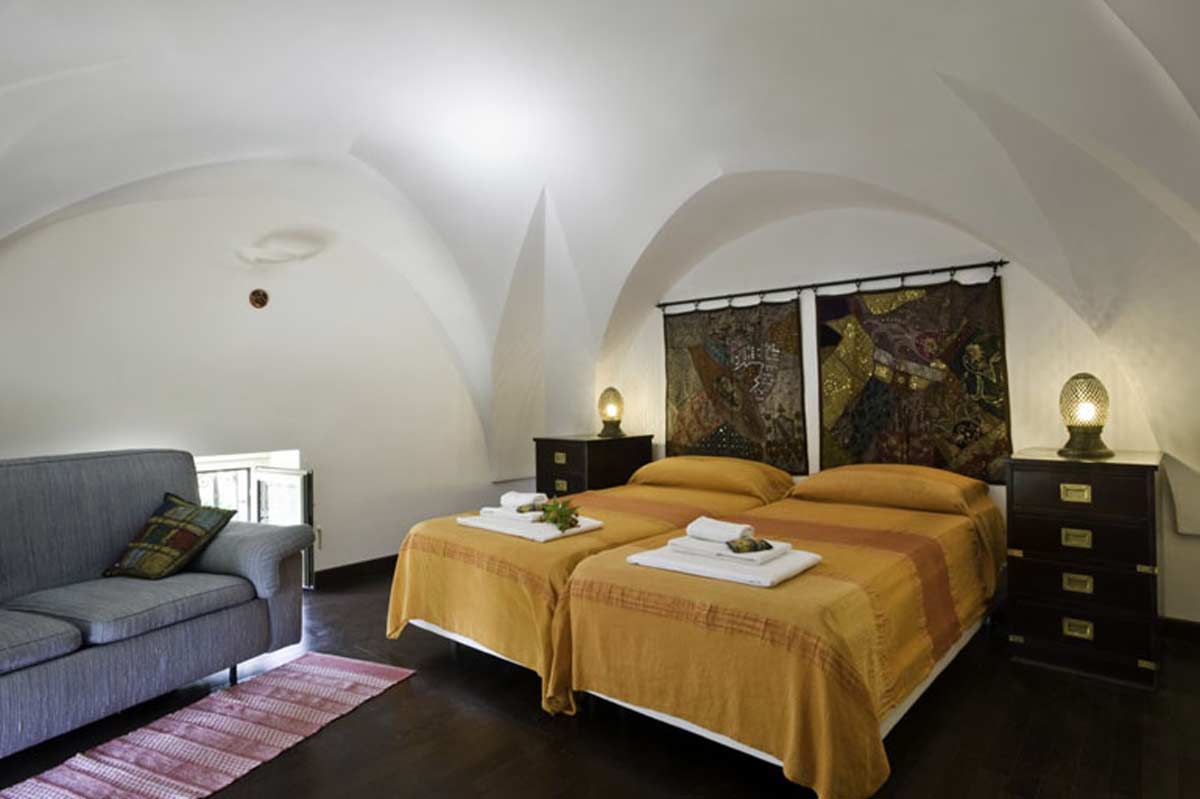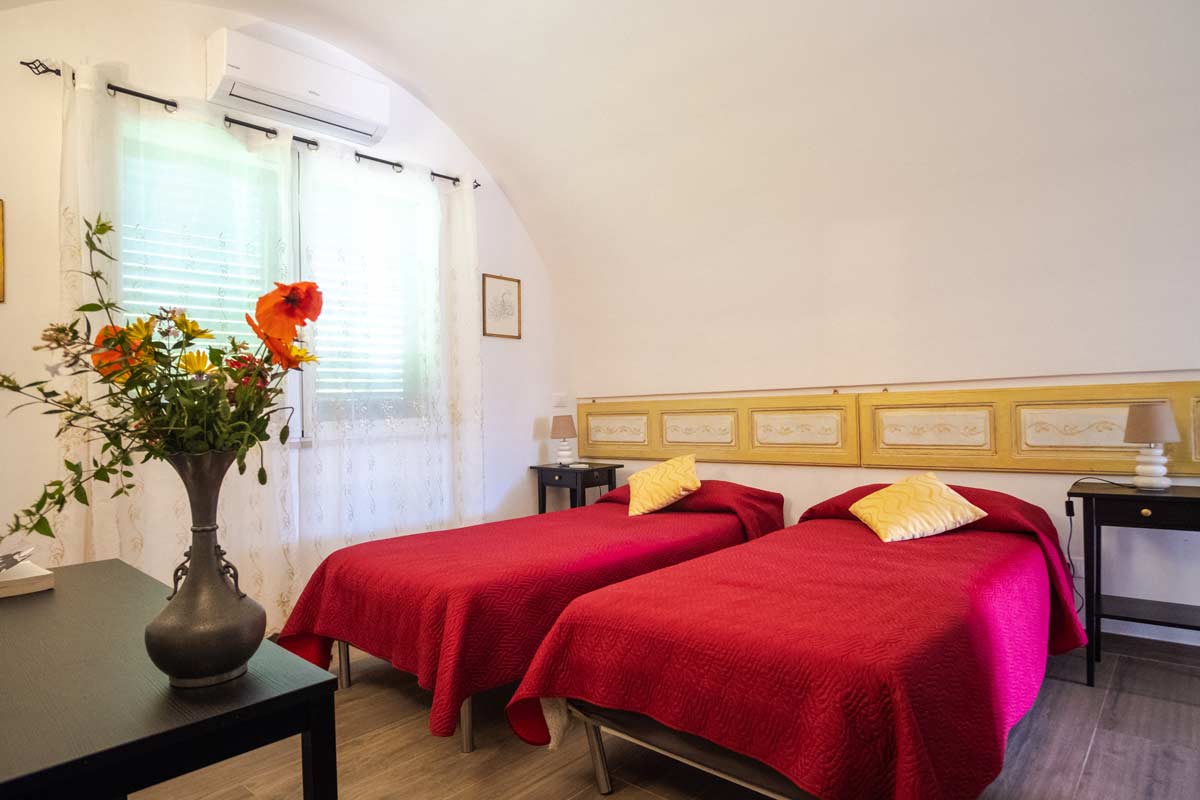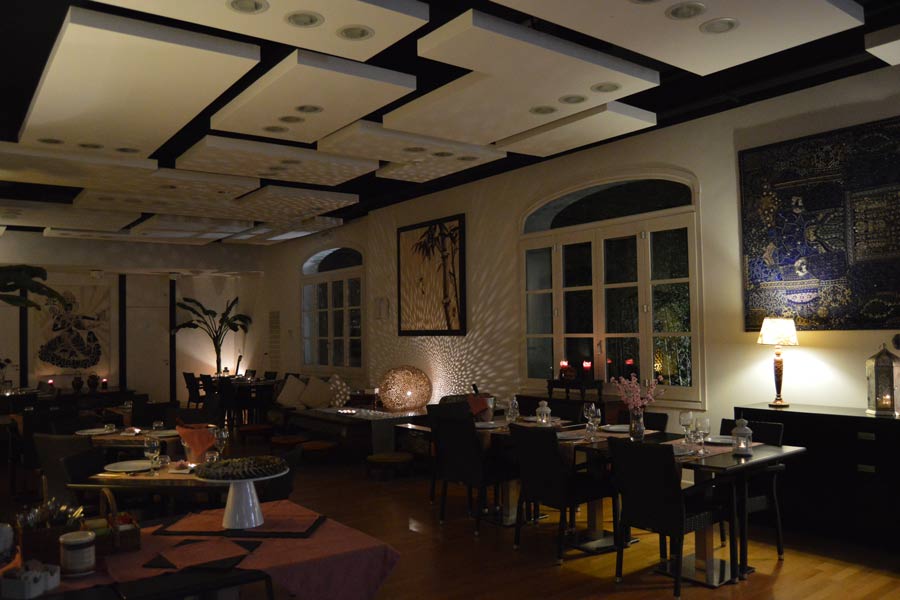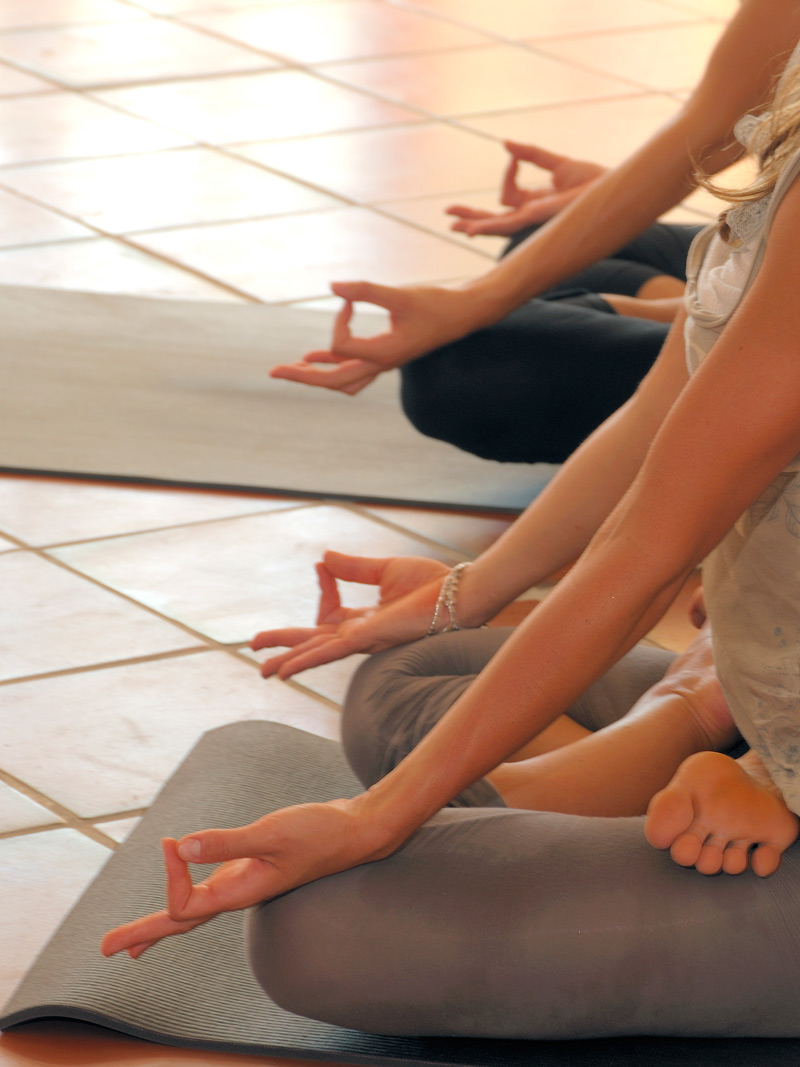 Salento is a long peninsula known for being the heel in Italy's "boot." It is a culturally distinct region of Italy with it's own dialect and a certain cultural character that hearkens back to it's Greek past. Here, rolling olive groves and dry hills speckled with wildflowers give way to the vastness of a particularly unspoiled section of the Mediterranean Sea.
Salento is not known for being a yoga destination but for one place: Yoga in Salento. A retreat-style resort set around a secluded 19th century farmhouse. It has emerged as one of the most popular retreat centres in Europe for international teachers and plays host to a revolving cast of the leading lights of modern yoga.
It has become particularly popular with the Ashtanga community, regularly hosting retreats with teachers like John Scott, Laruga Glaser, Danny Paradise and Gregor Maehle. It's offerings are not limited to Ashtanga however, and a quick browse through their calendar will reveal an absolute treasure trove of world-class teachers offering retreats in styles as diverse as Vinyasa, Yin, Jivamukti, Acro Yoga and Shamanism.
Clearly, part of the appeal of Yoga in Salento is the beautifully decorated, spacious accommodations set around an enormous property far from the hustle and bustle of the tourist treadmill. Plus, it's family friendly, with a big pool and an outdoor playground for the kids!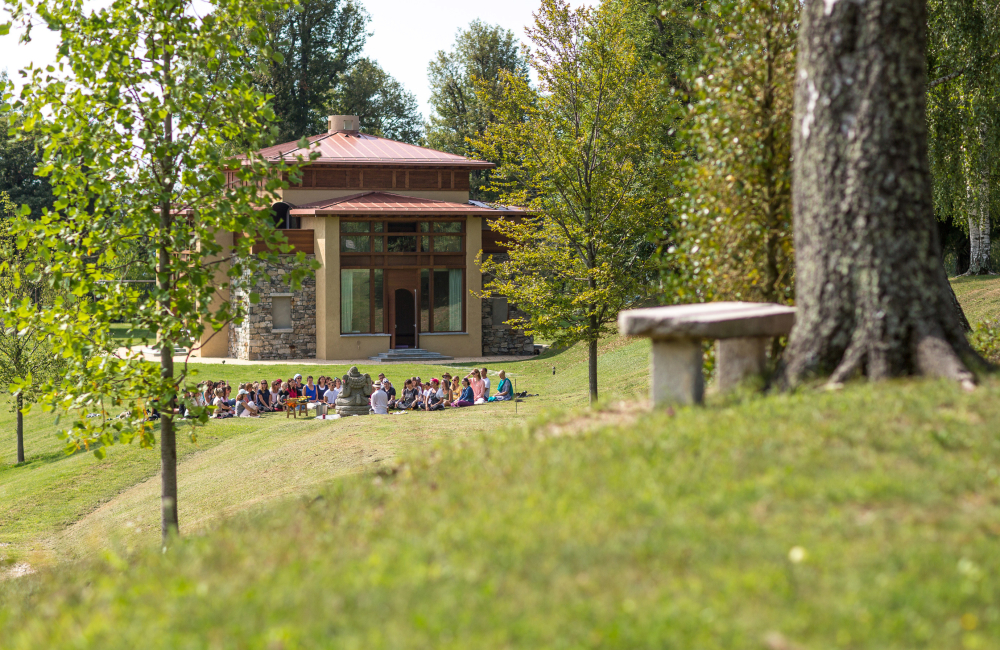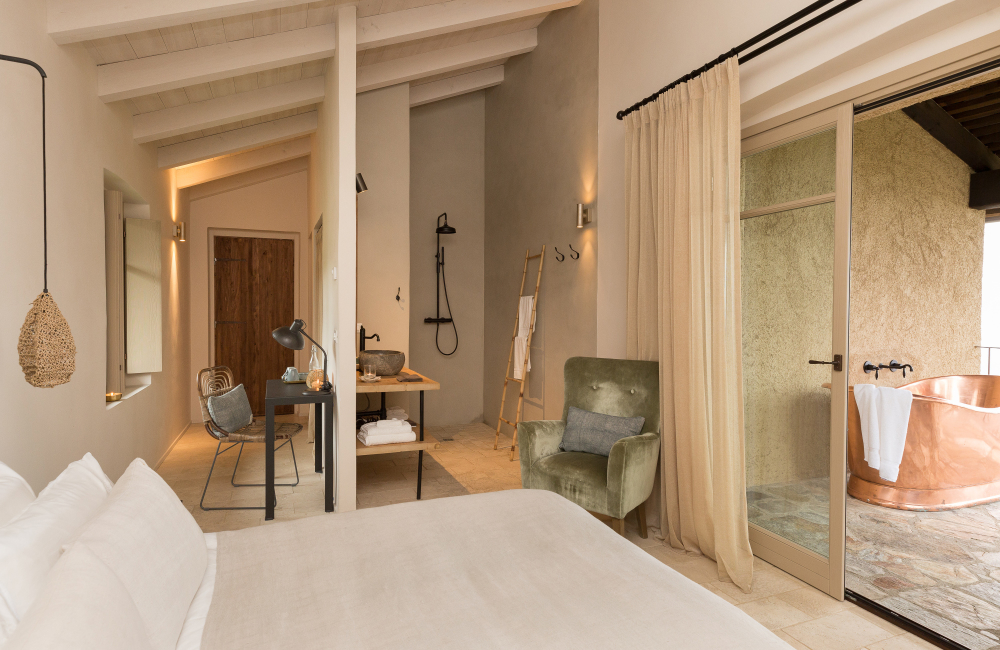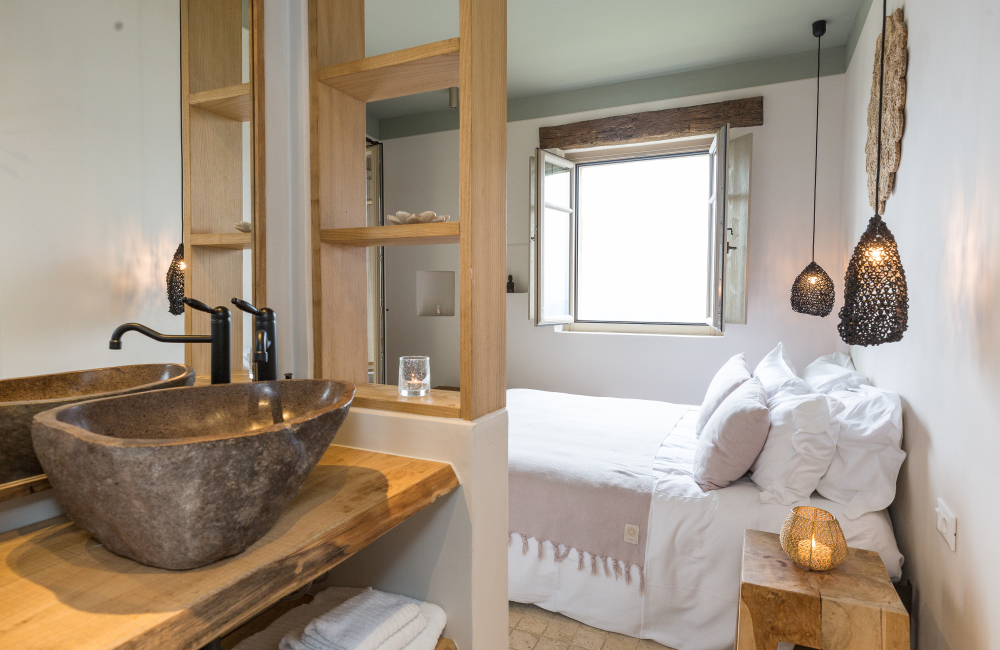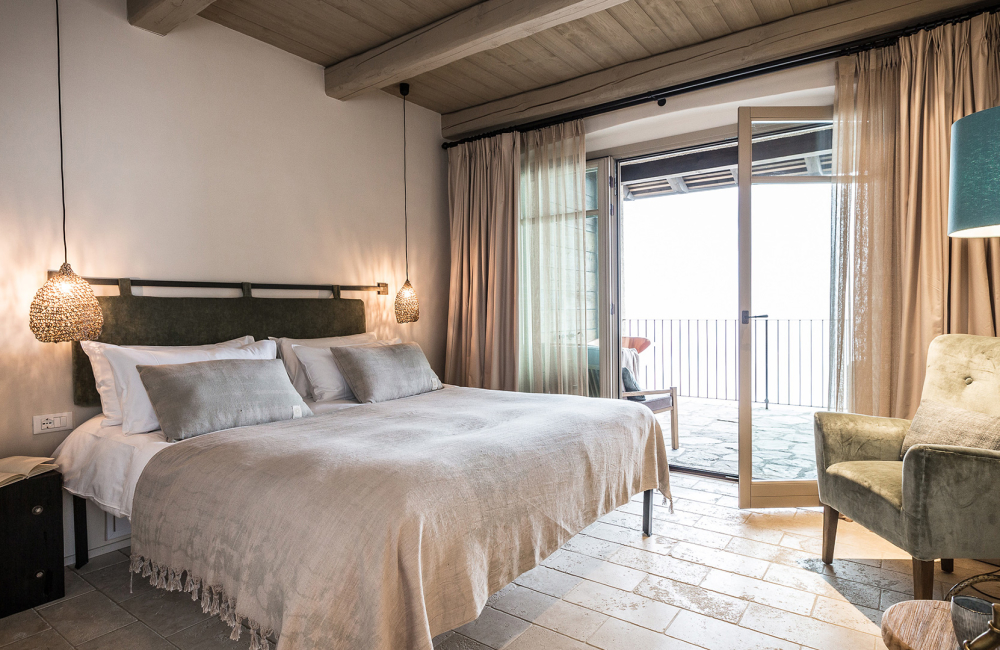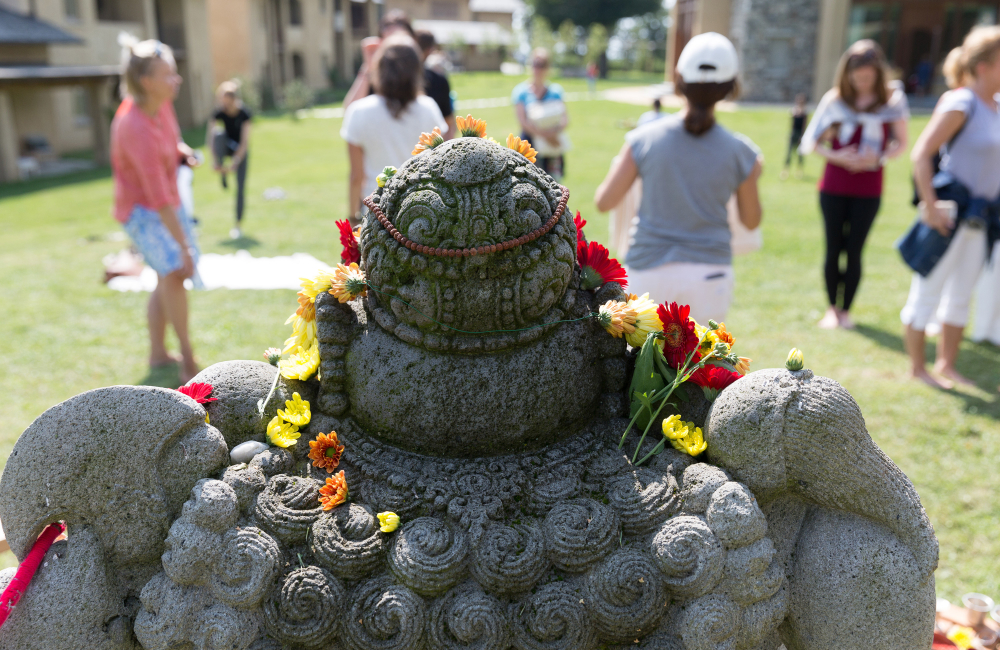 0186_CHVD0227-1__FillWzEwMDAsNjUwXQ
CHVD0972-1__FillWzEwMDAsNjUwXQ
CHVD1125-1__FillWzEwMDAsNjUwXQ
mandali_25__FillWzEwMDAsNjUwXQ
0031_CHVD0028-3__FillWzEwMDAsNjUwXQ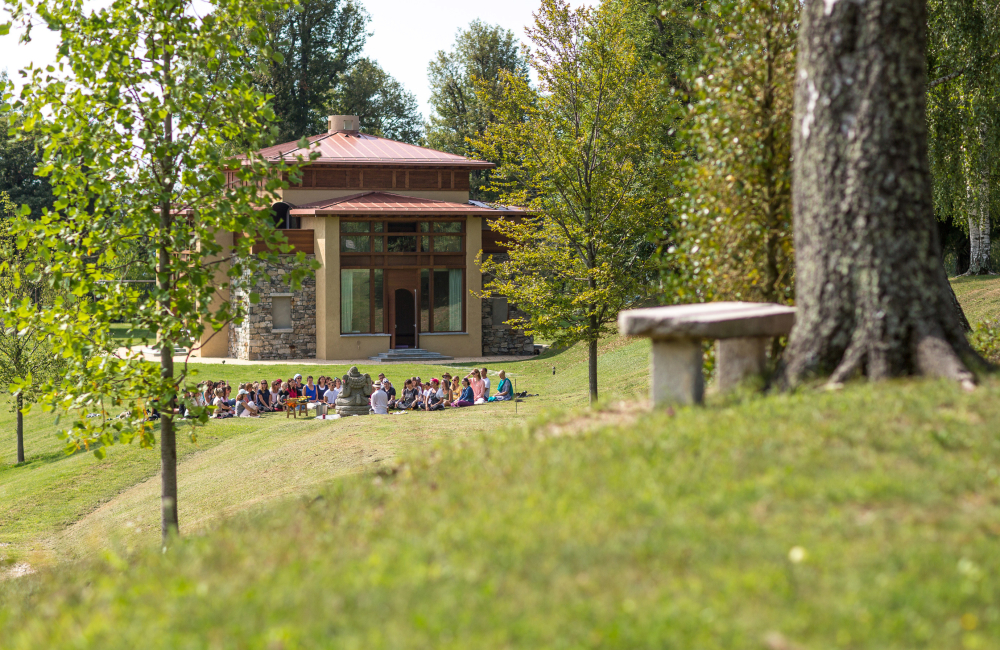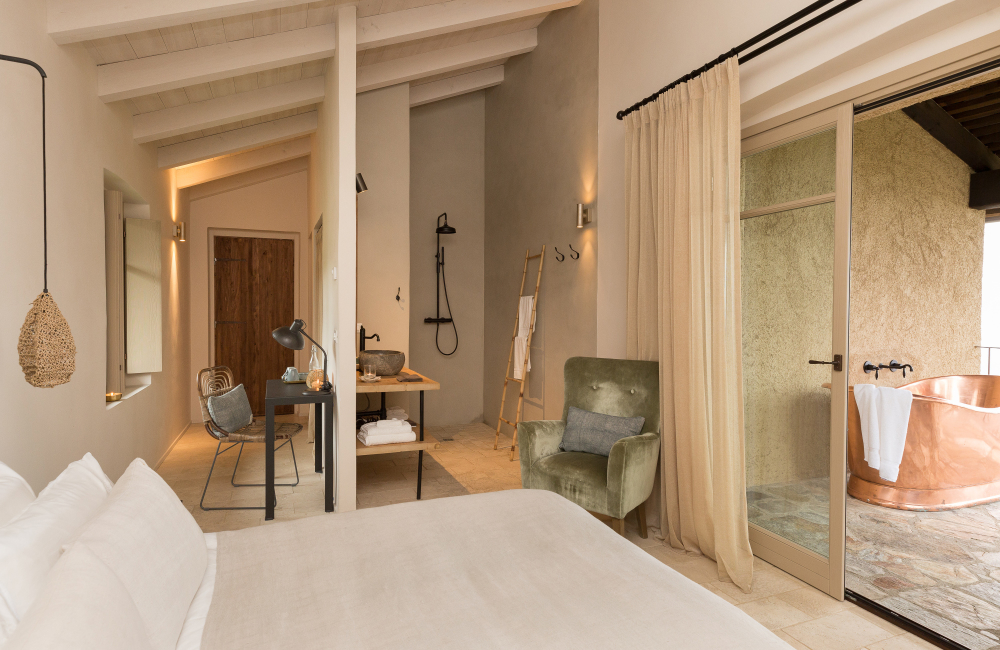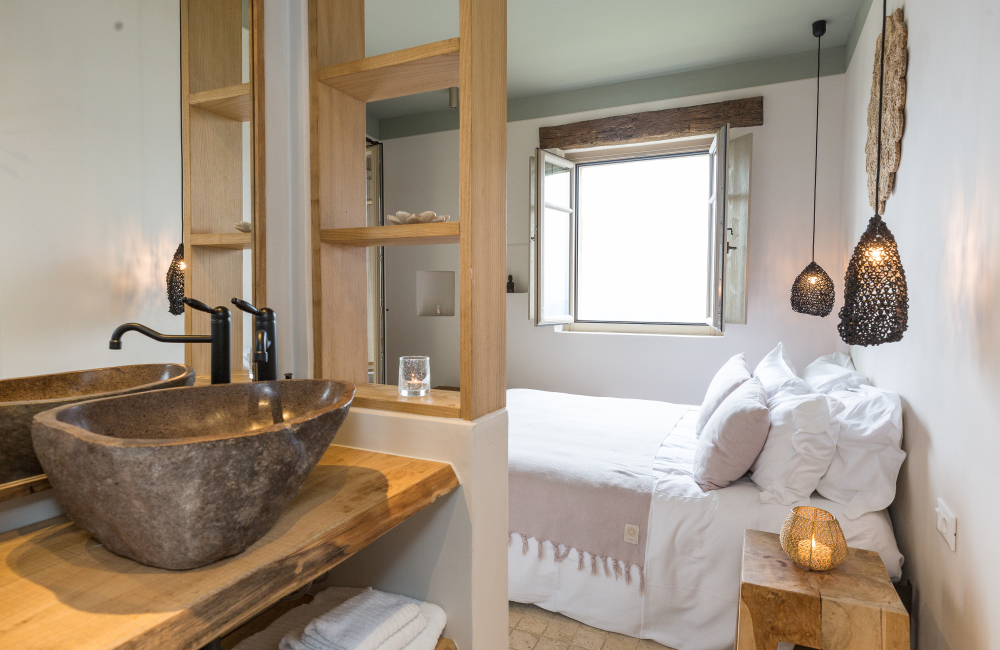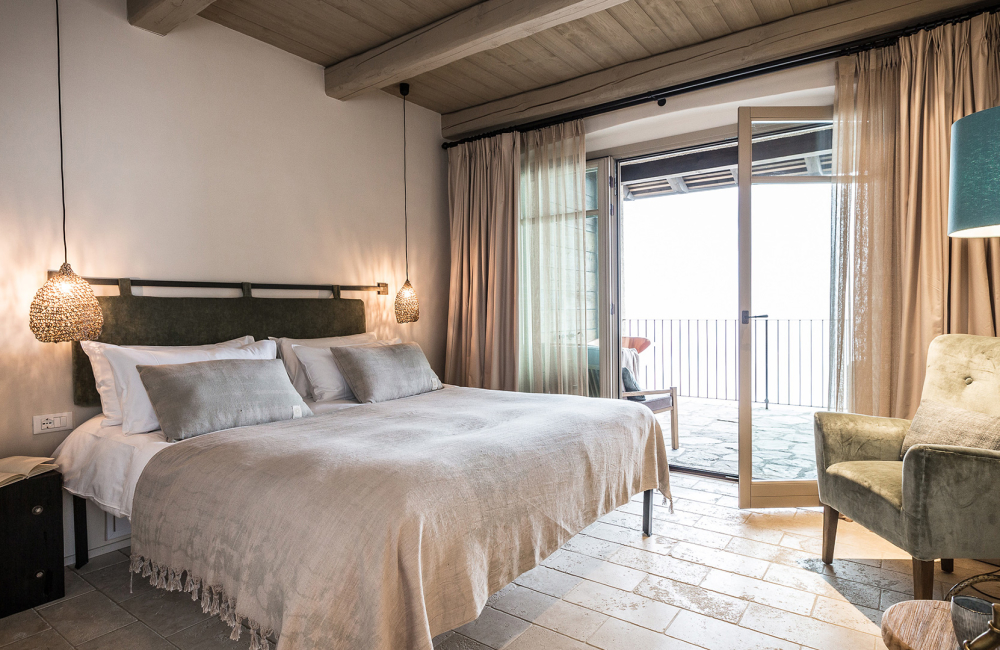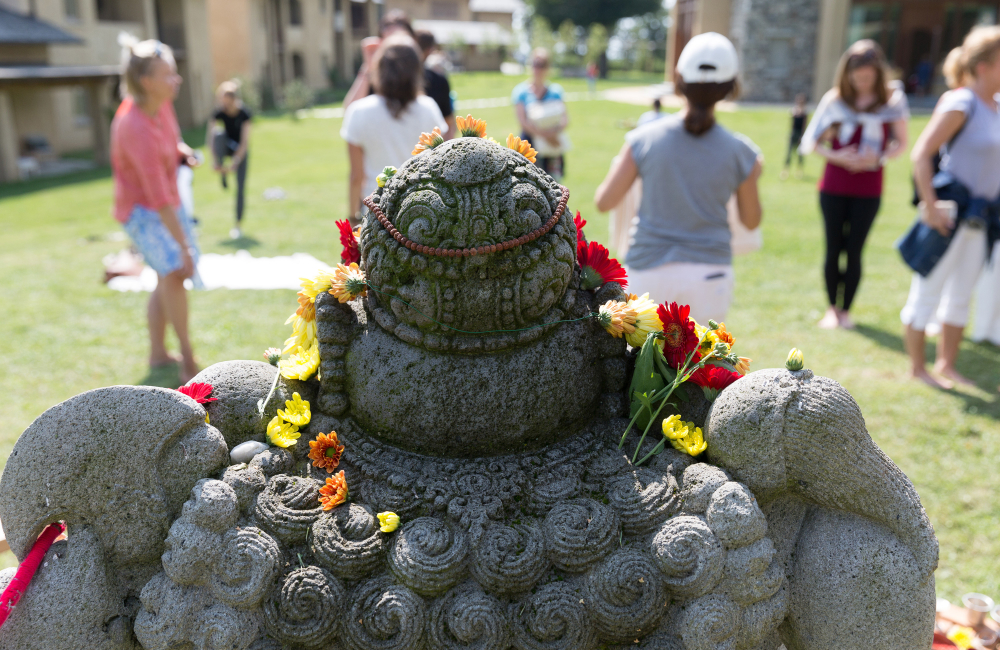 Another place with a real claim to being the finest retreat centre in Europe, Mandali is set amidst the spectacular backdrop of the Lago D'Orta, a famously gorgeous lake in the foothills of the Italian Alps.
Mandali is both a popular retreat centre, playing host to teachers from all over the world, and a full service spa. They offer customizable body care packages and access to a sauna, steam room, hot tub and a big swimming pool overlooking the lake.
You can either join one of the many popular one-off retreats that happen here, hosted by spiritual teachers from many different traditions, or sign up for the "Mandali experience," their ongoing personalized retreat program.
The Mandali Experience features twice daily yoga classes, evening meditation and 3 meals a day in their organic restaurant, which is fully outfitted to cater to whatever dietary requirements you might have.
Their accommodations range from shared dormitories to premium private suites with stunning views of the lake from the bathtub on your veranda. All of their rooms are beautifully decorated in fine alpine style.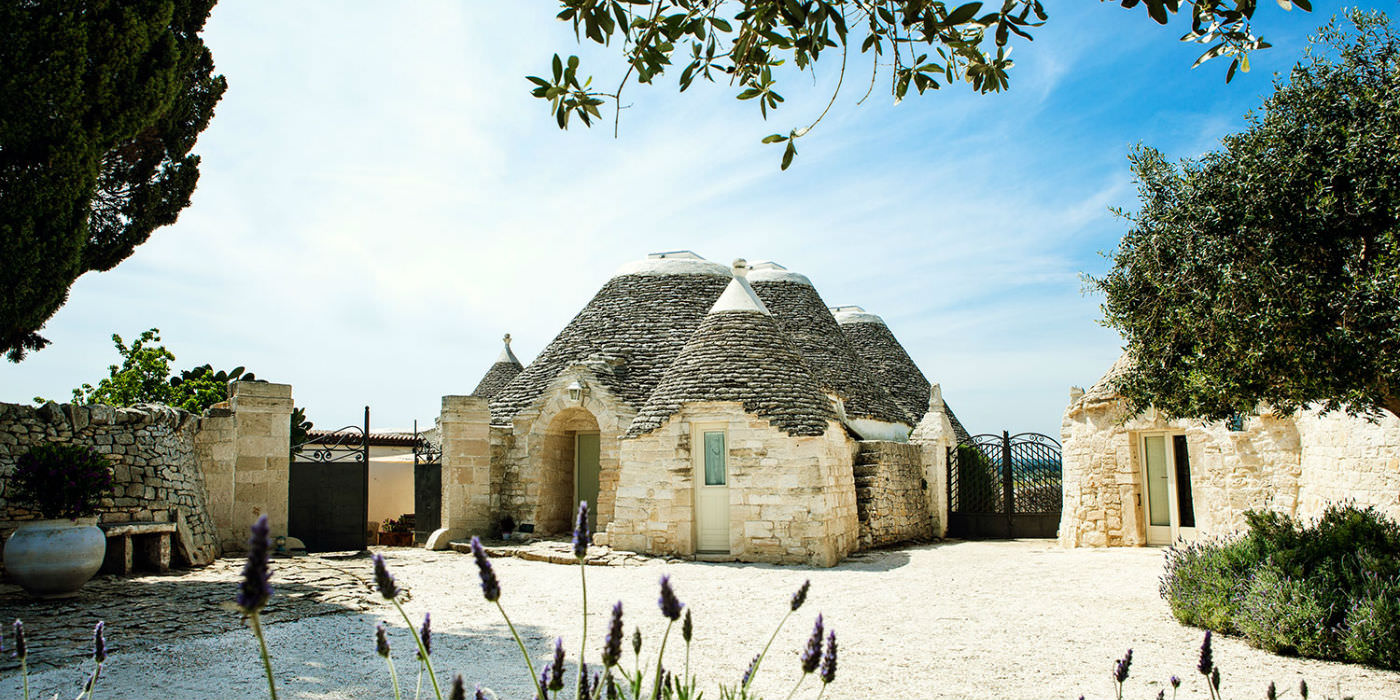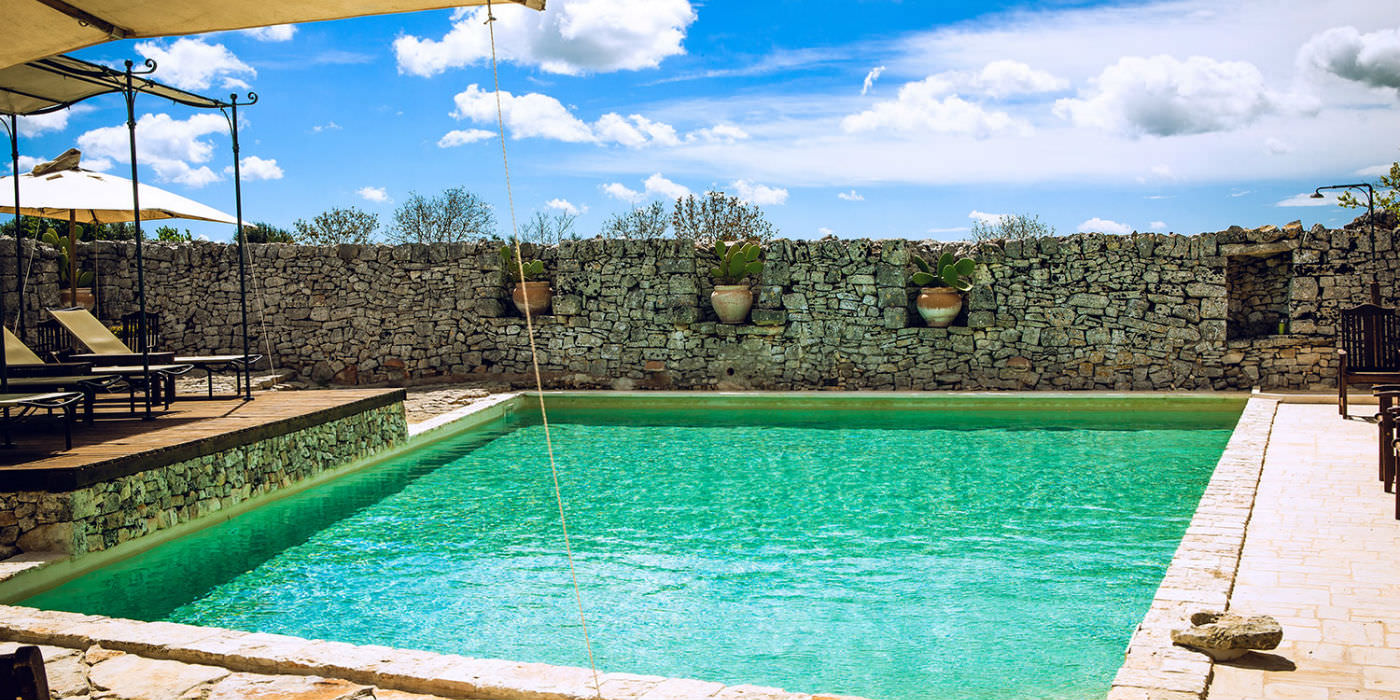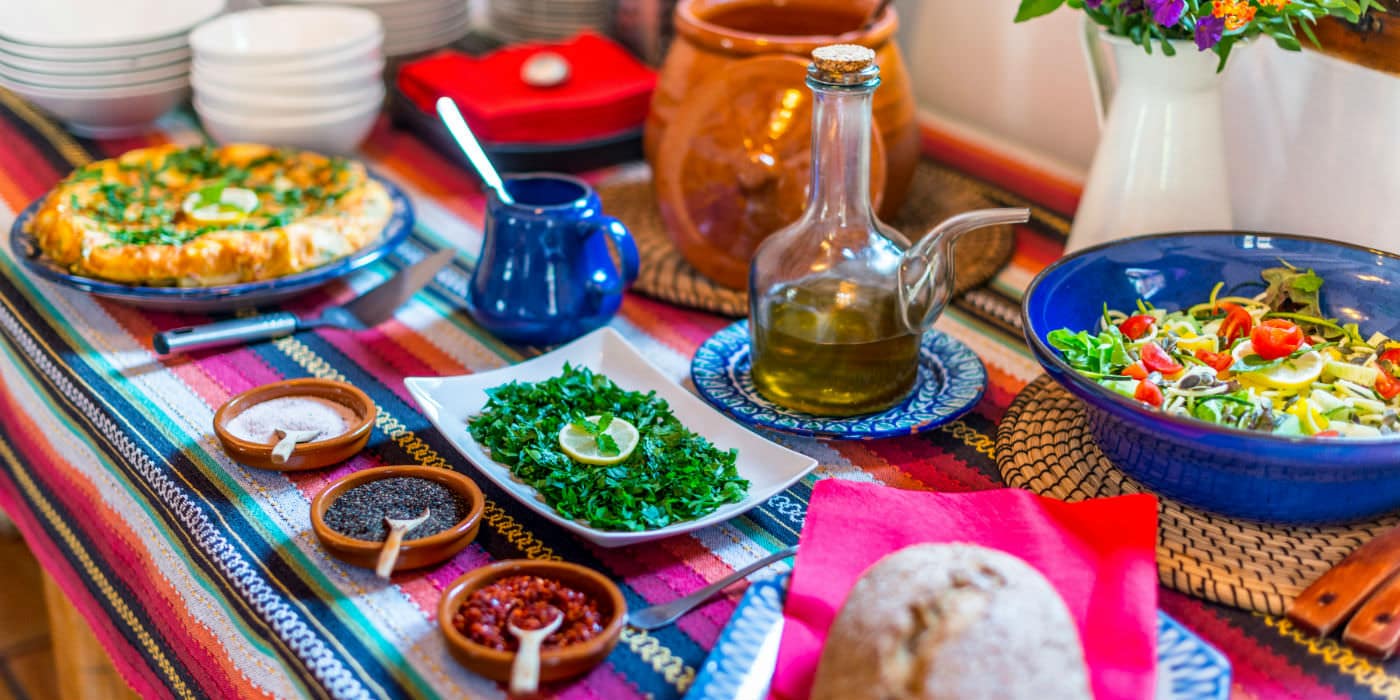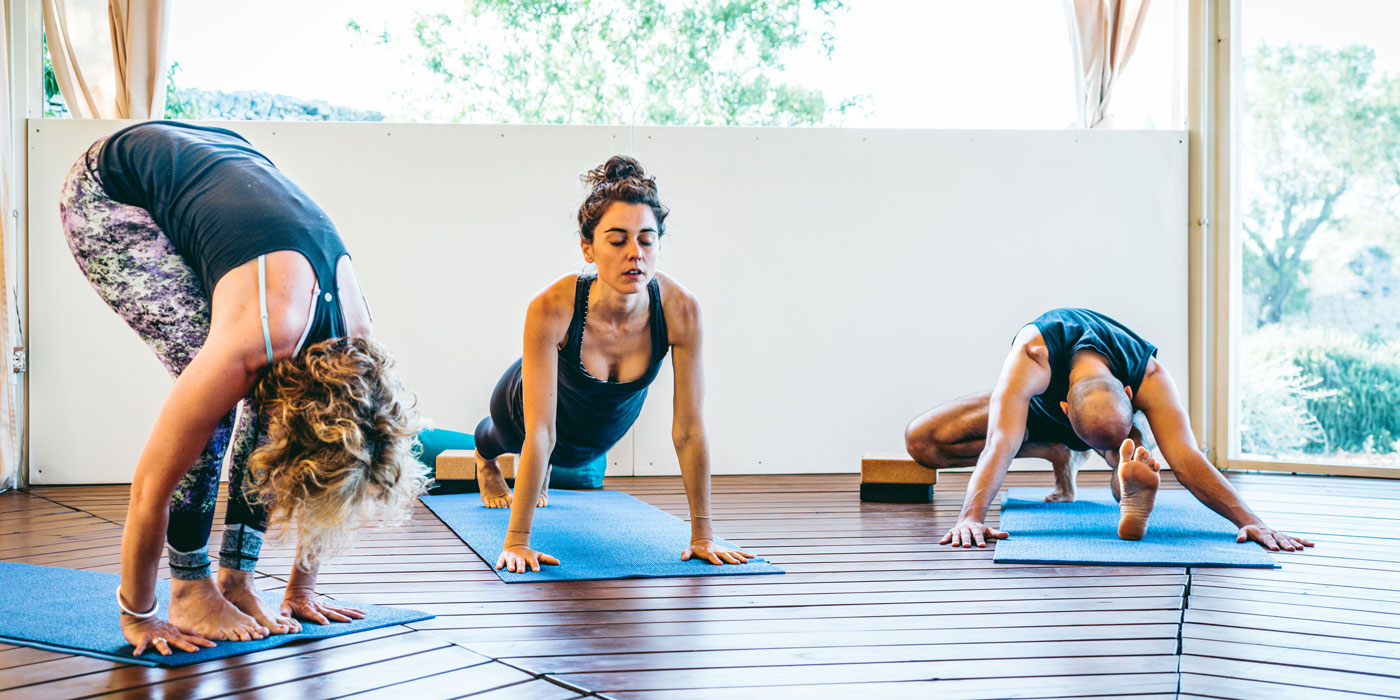 beautiful-rustic-puglia-italy-kaliyoga-retreat
yoga-retreat-with-swimming-pool-italy
delicious-healthy-food-kaliyoga-spain
yoga-shala-puglia-italy-DSC01070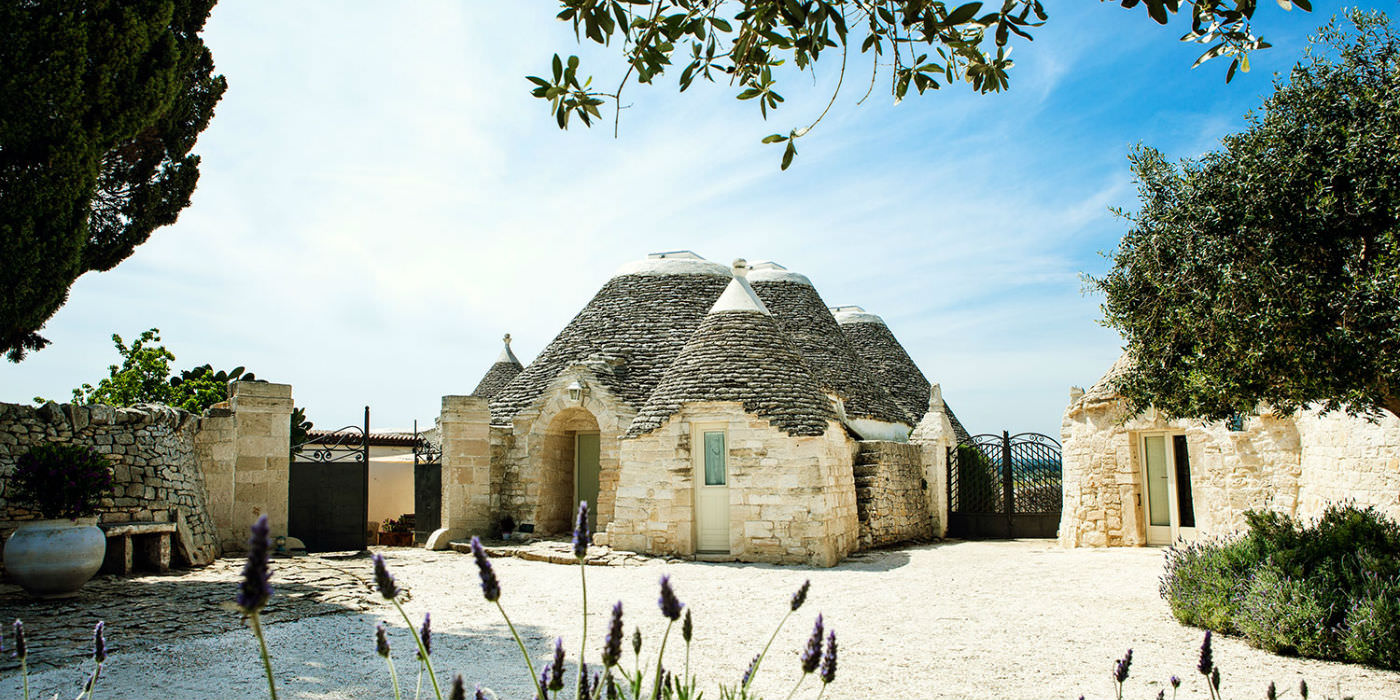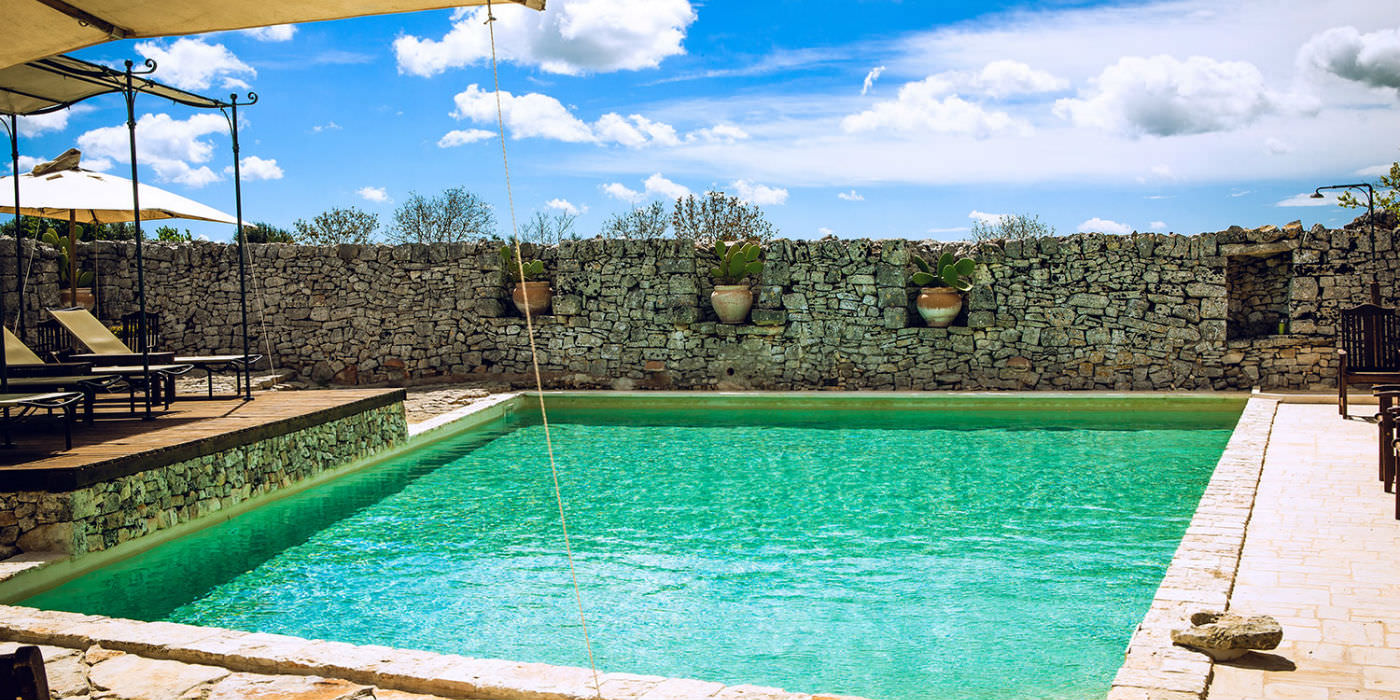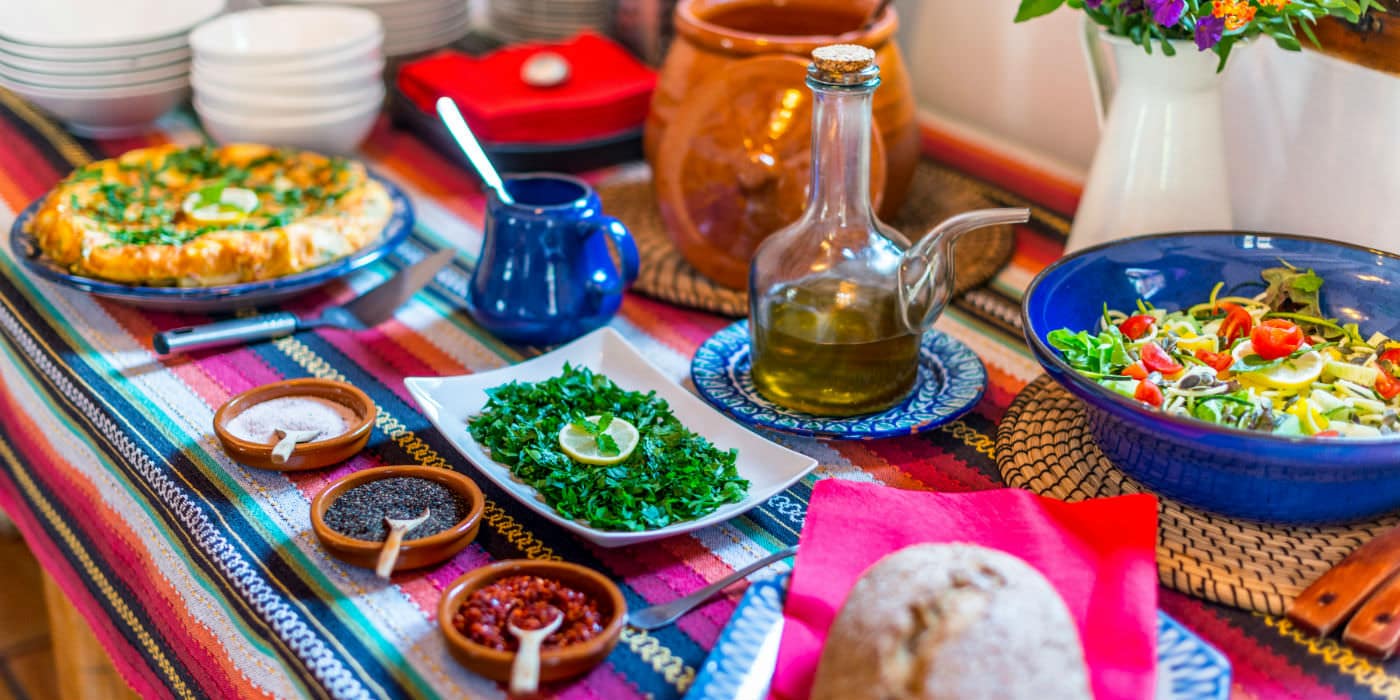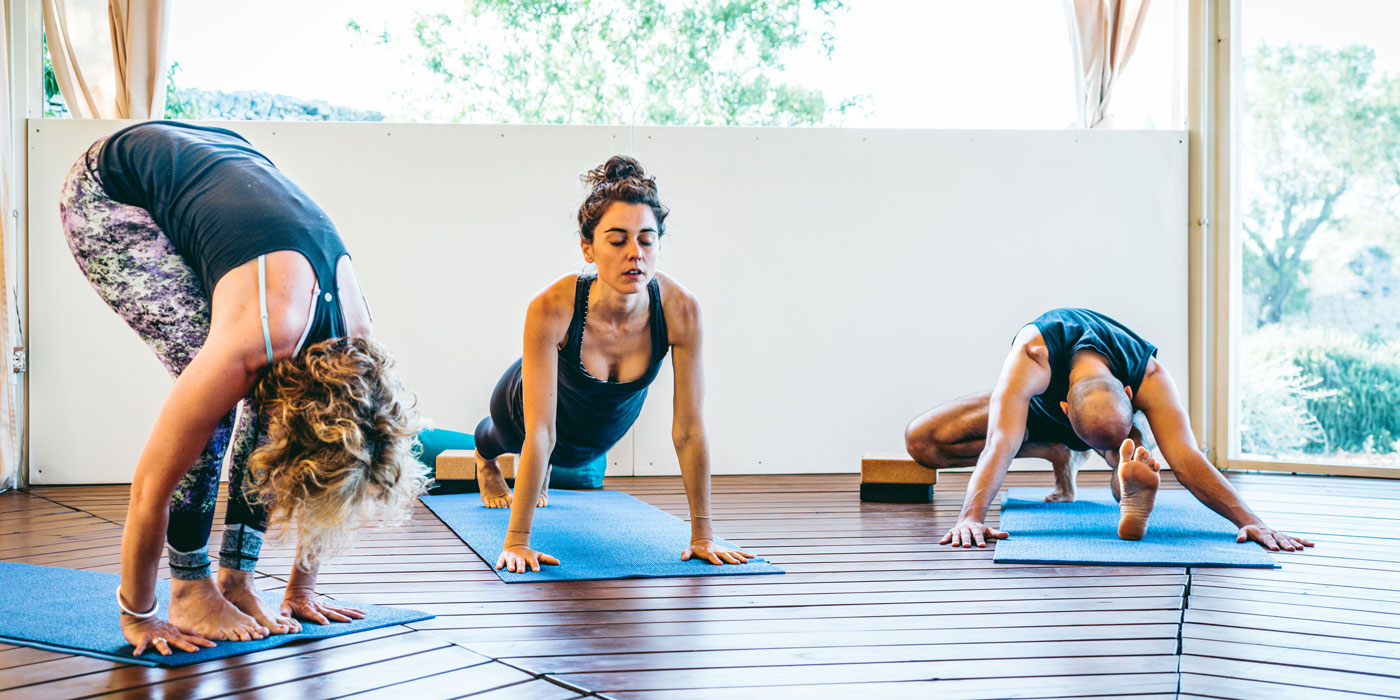 The Guardian recently named Kaliyoga Retreats one of the top 10 life-changing retreats worldwide, and it's easy to see why. They offer customizable week long luxury retreats in both Spain and their beautiful property in Puglia, a hot-blooded Mediterranean paradise in the south of Italy.
Their Italian property dates back to the 17th century and is situated on 4 hectares of private land set amid rolling vineyards and lavender gardens.
During their retreats, which run from May to October, yoga classes take place in a huge octagonal gazebo, and accommodations are in a converted farmhouse or in traditional trullo apartments, circular stone structures with pointed roofs. Domesticated farm dogs and cats roam the property and often appreciate a cuddle or two.
They offer twice daily yoga classes. Their morning sessions open with a meditation and move into a vigorous Vinyasa-based style, and evening classes are in a gentle, restorative mode. Their teaching staff are world class 500-RYT yoga instructors with extensive training in Mindfulness and Yoga Nidra.
Retreats include free access to a bicycle for exploring the local countryside and free Friday afternoon trips to the beach.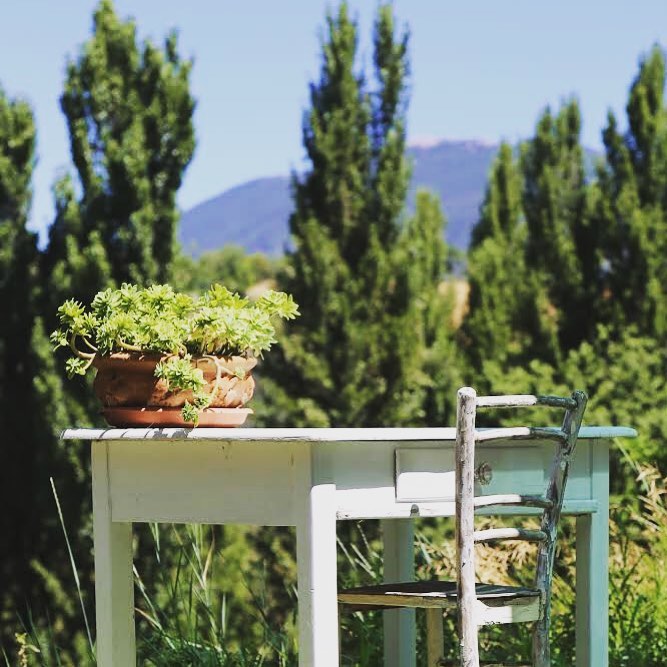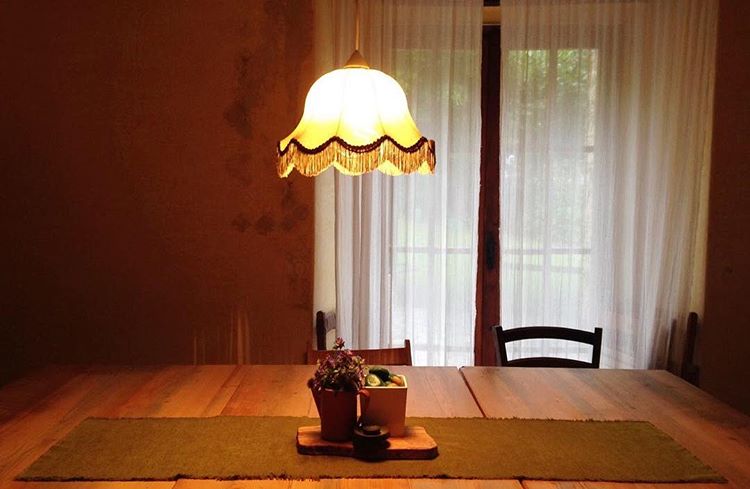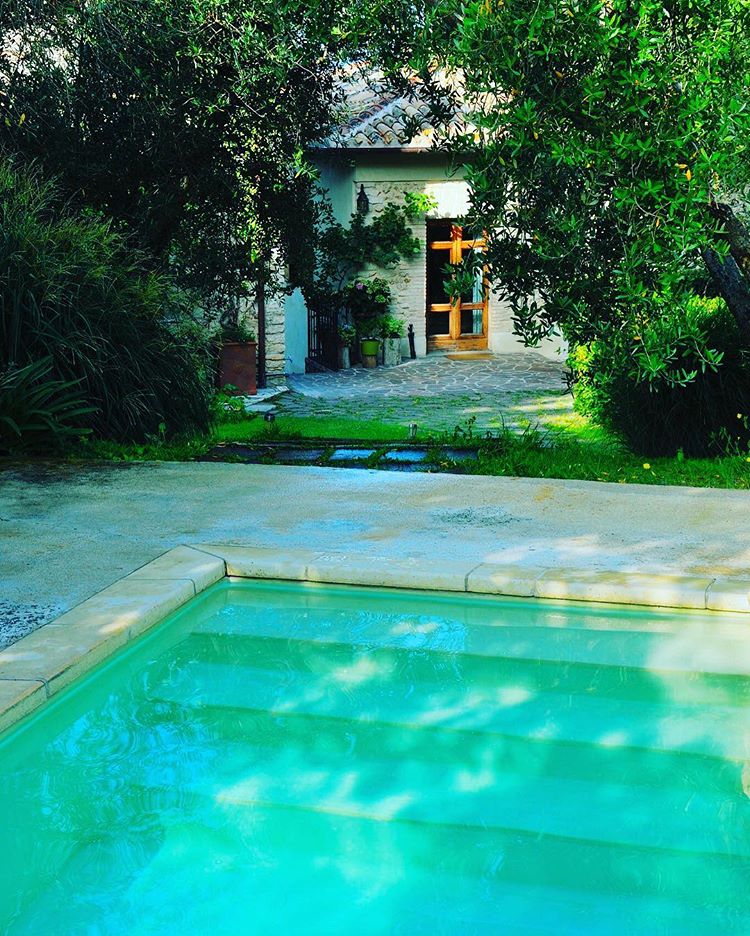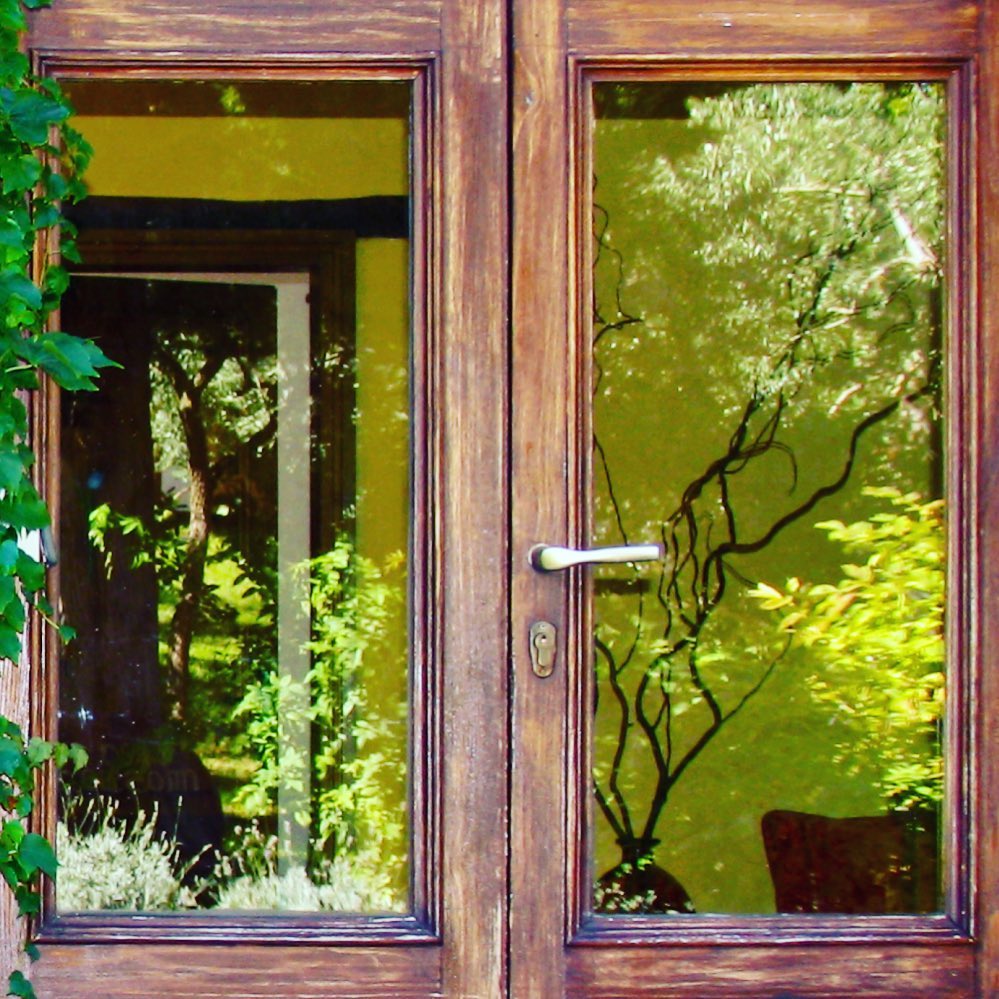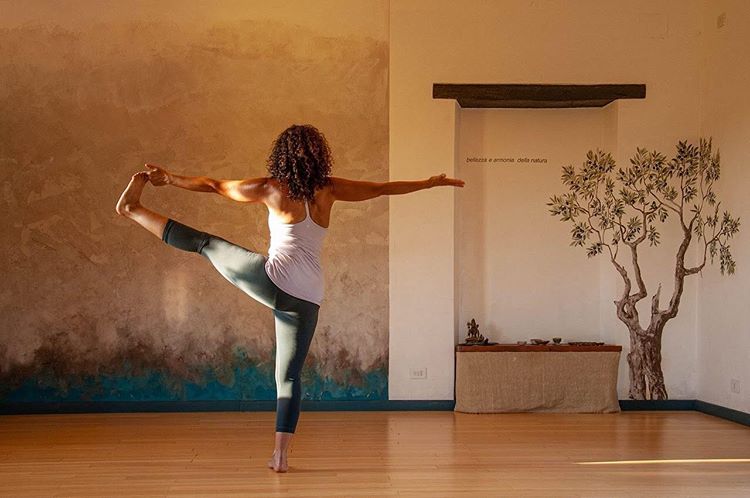 46102507_2202883113056188_865542974217429746_n
47581347_203649690572509_265971544026842781_n
53532534_2302170116690434_7685574618109649828_n
65208885_2584704688207861_224015083485984412_n
66824733_126454045286038_186108251742820789_n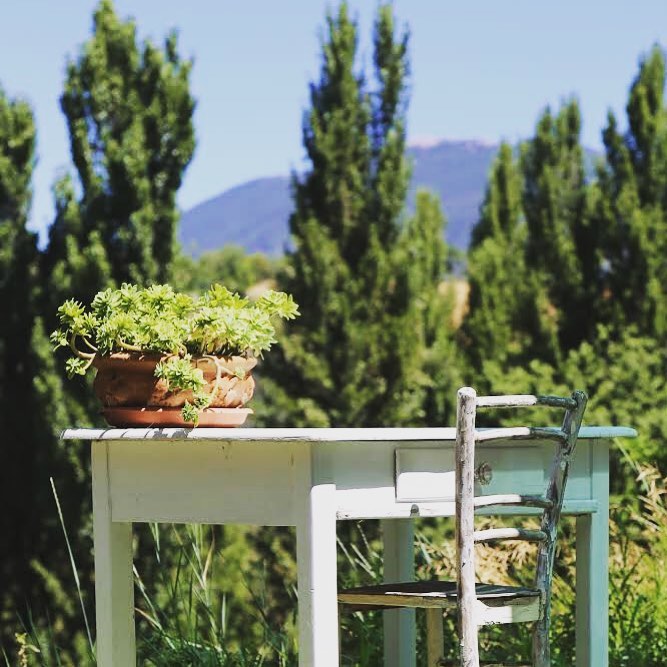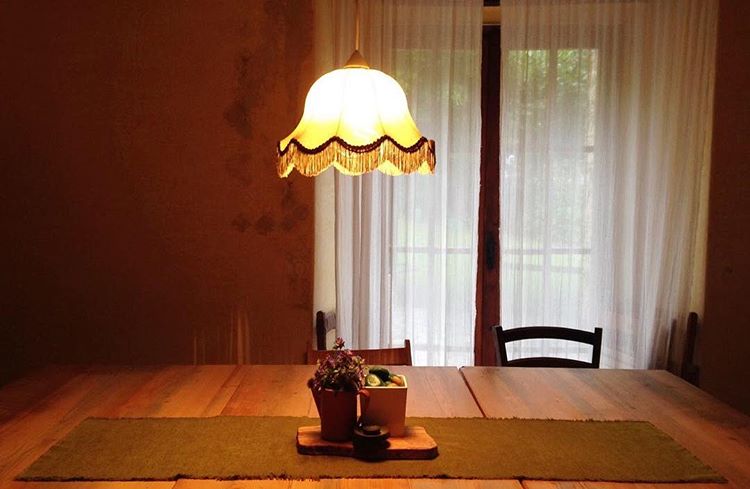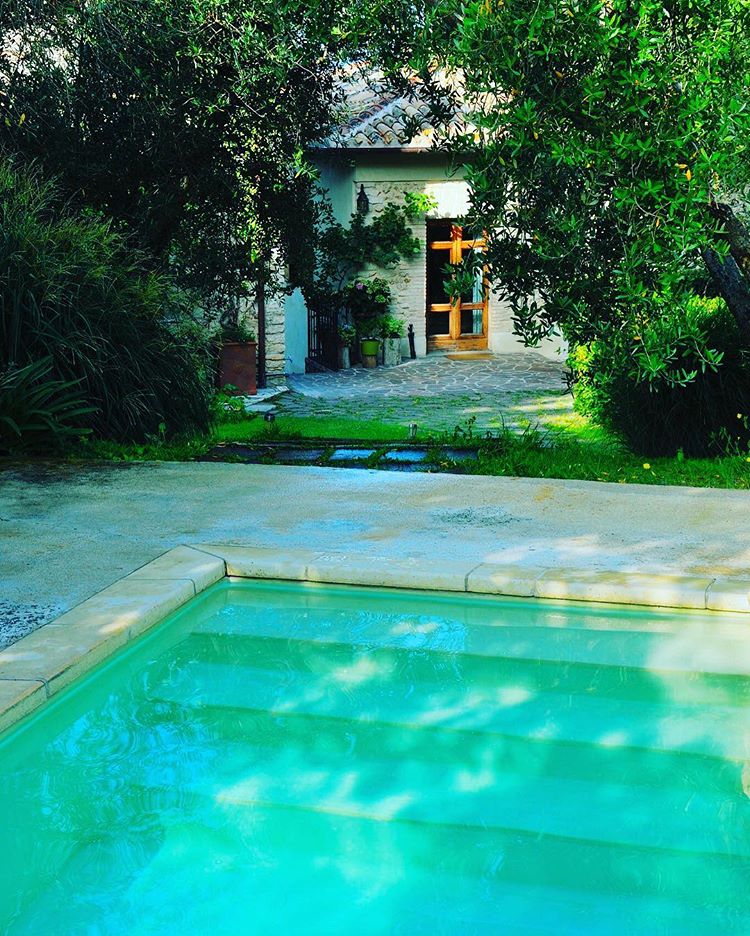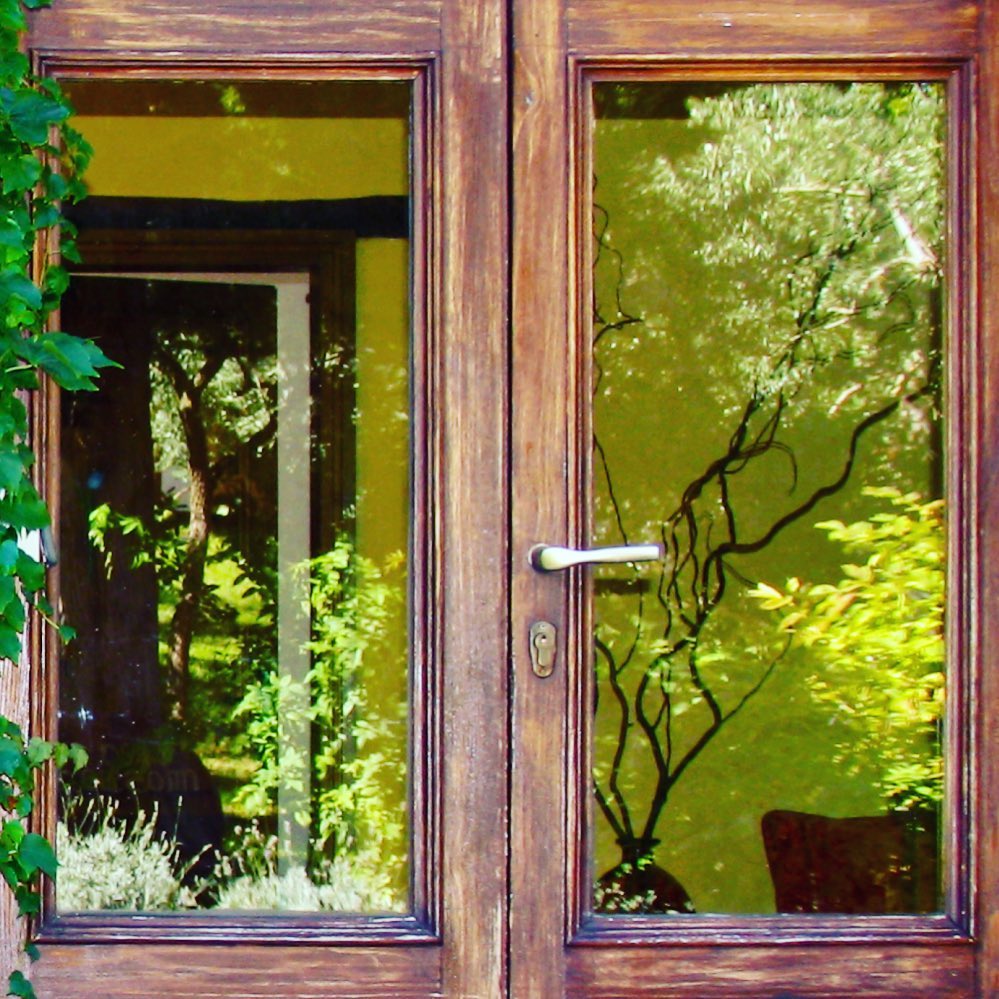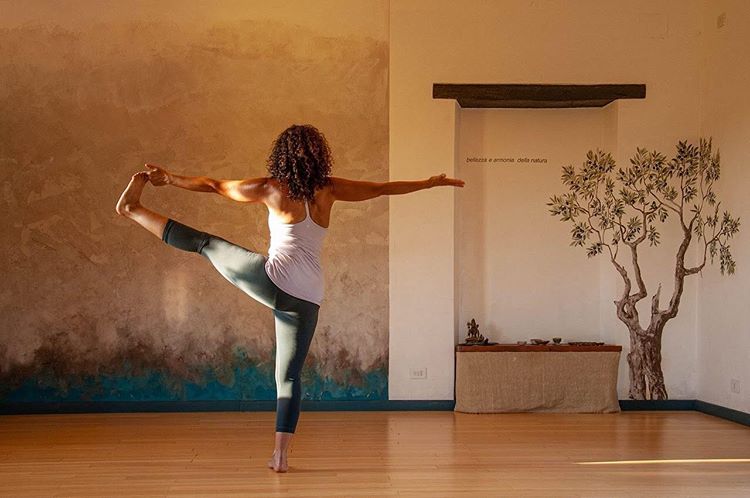 The Sabine Hills are a beautiful area of hilly countryside just north of Rome. Considering how close it is to the capital, it is surprising that this lovely region remains one of the undiscovered gems of rural Italy. The hills are thronging with medieval castles and olive groves and the villages are havens of simple country living, with nary a tour bus to be seen.
In Sabina is a yoga retreat centre situated in a lush pastoral setting with breathtaking views of the region. The property features extensive gardens and a pond fed by their own natural spring. Yoga and meditation takes place on a large outdoor platform overlooking the broad valley which was designed by architect Marco Antonini. A large indoor space is available as well in case of inclement weather.
The space is used by international teachers who hold their own specialized retreats, so check the website to see what's coming up. International teachers like Jeff Phenix, Dawn Lister and Daniel Groom regularly hold their intensives here.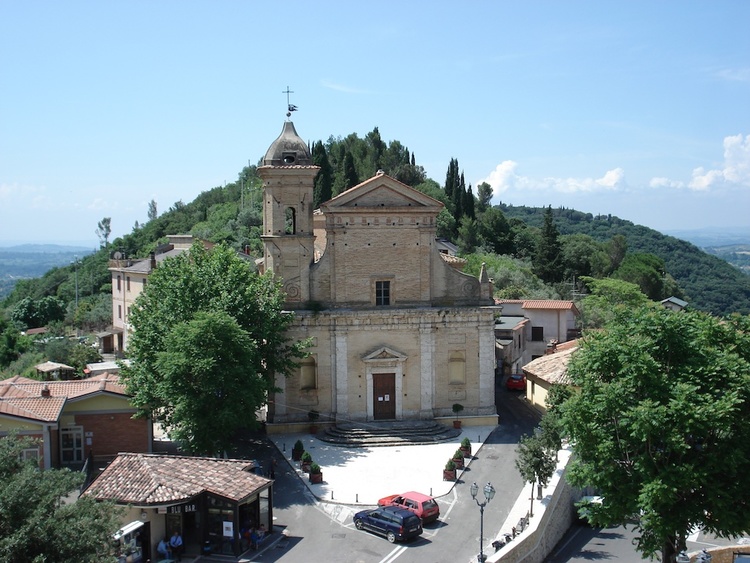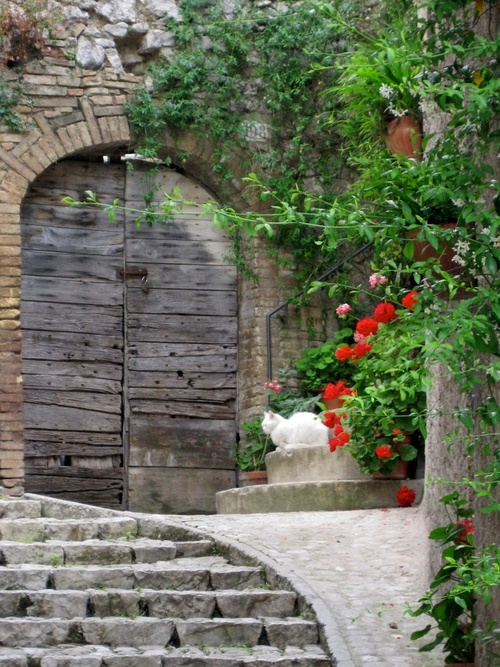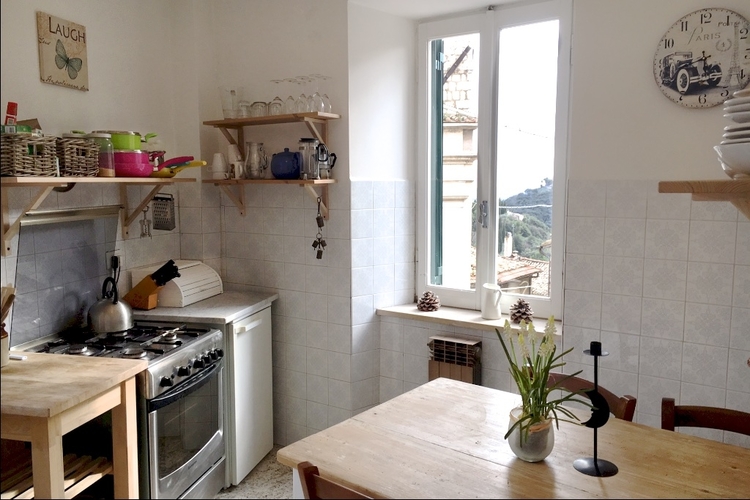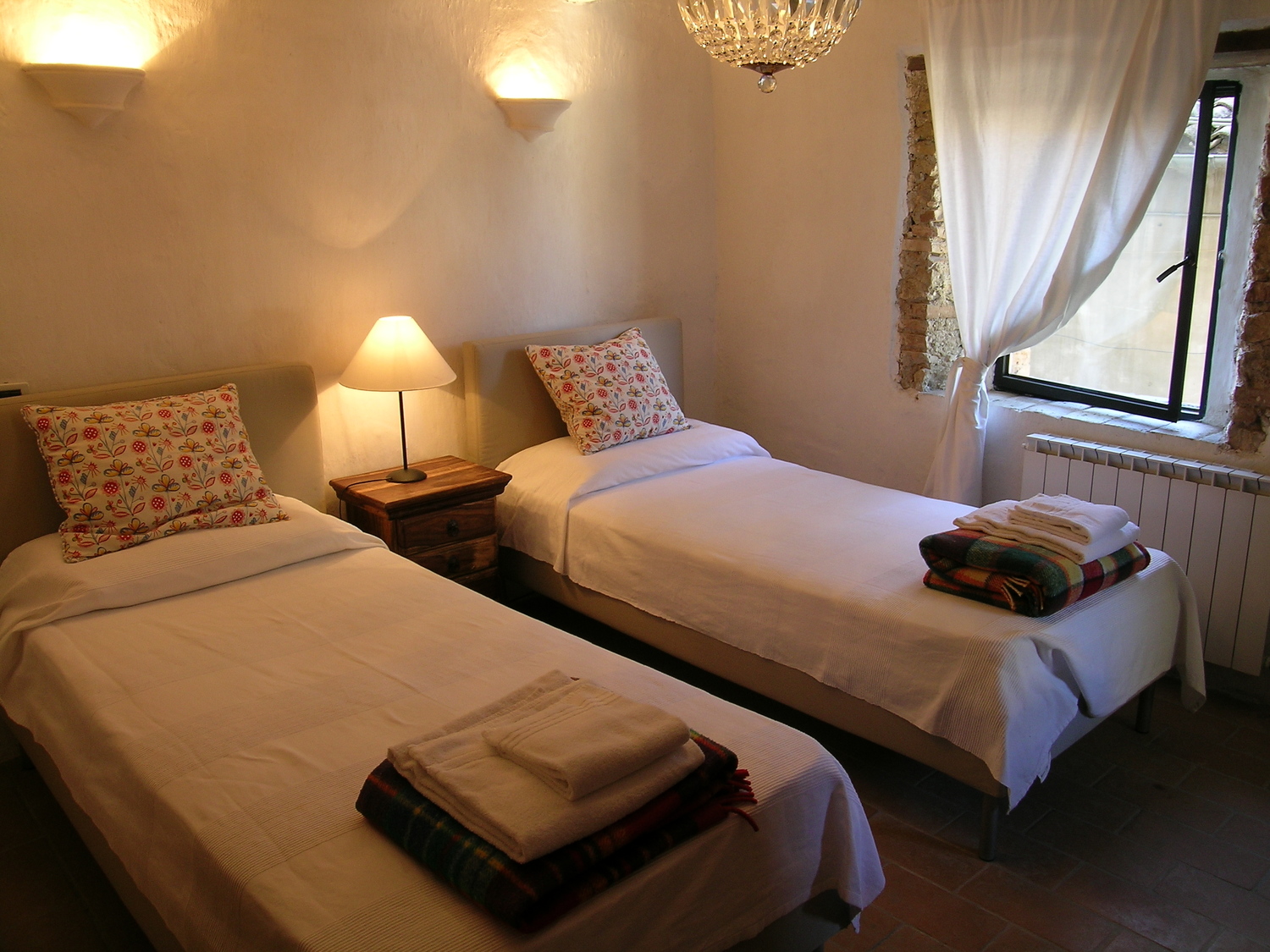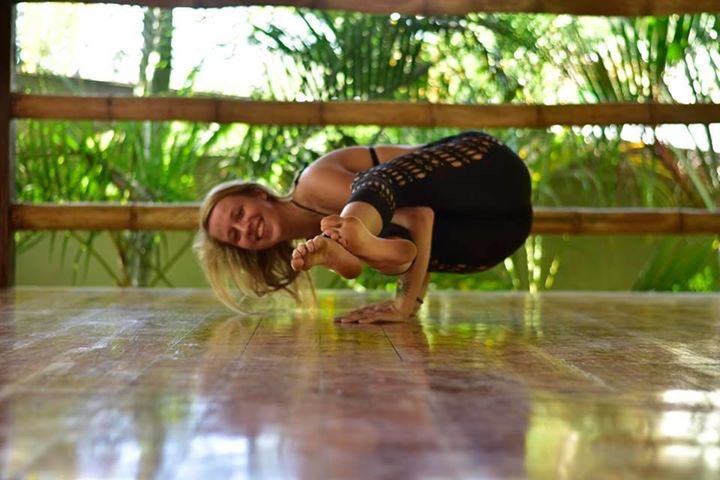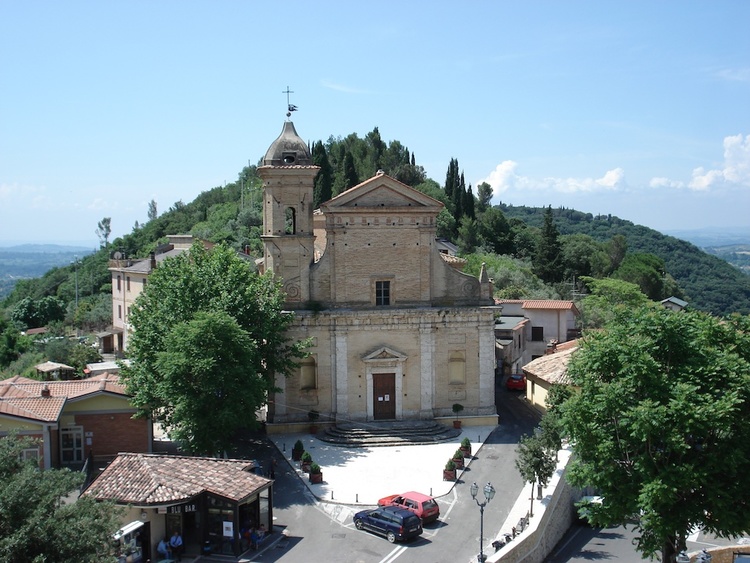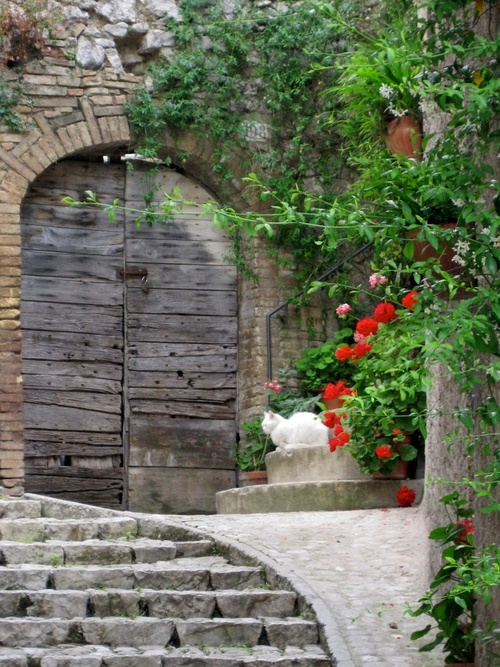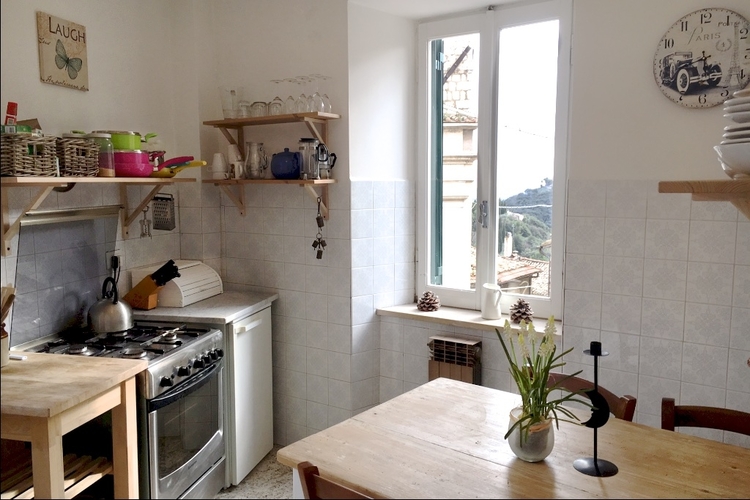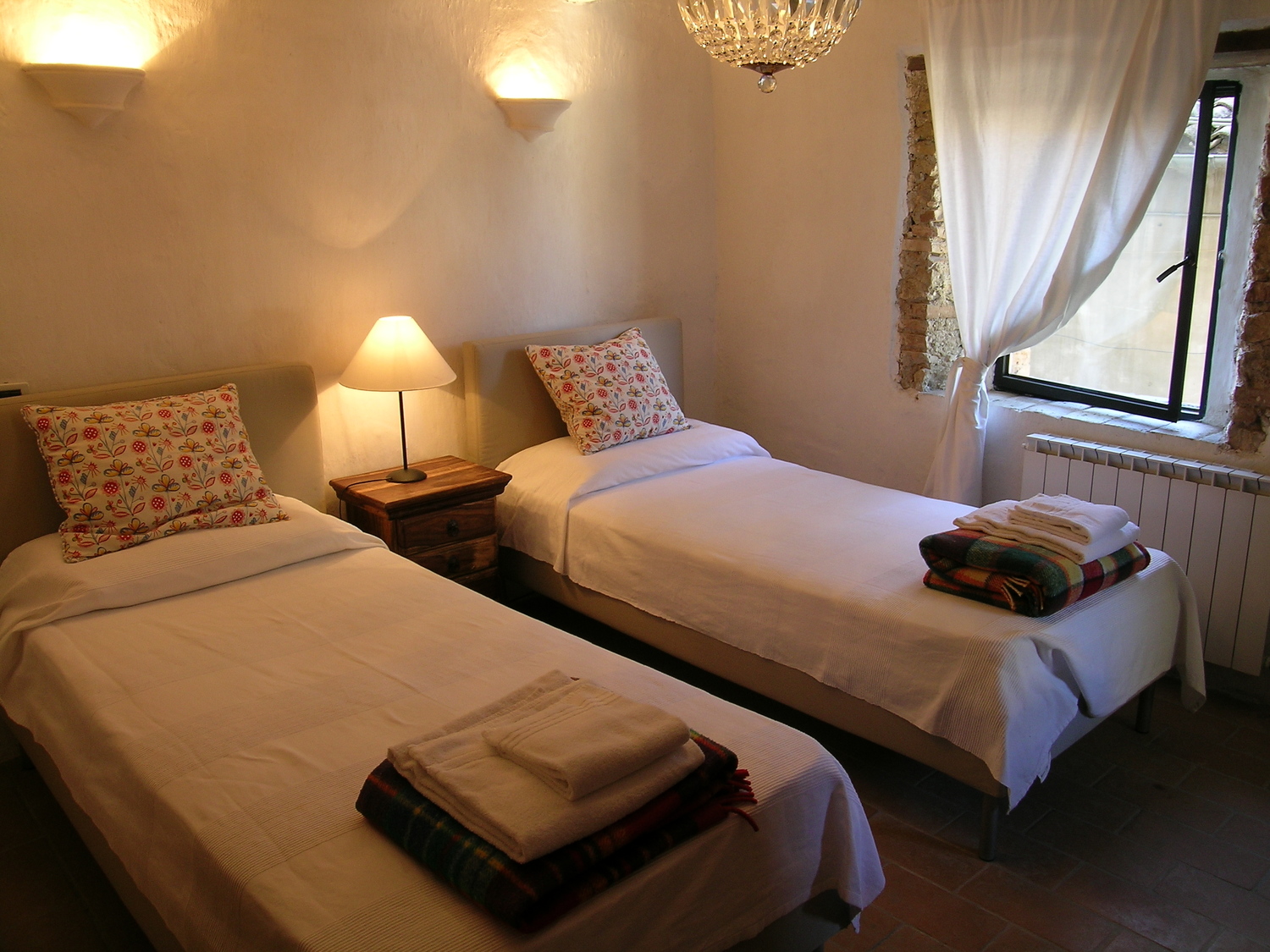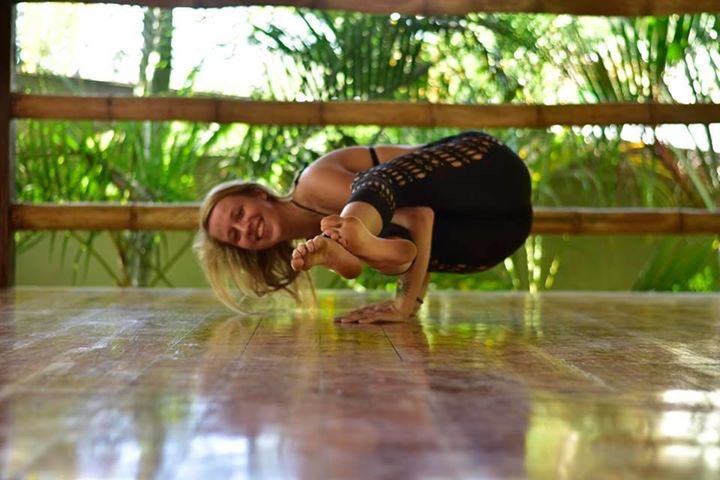 Sunflower Retreats is a yoga retreat company that holds exclusive retreats in exquisite locations in both Costa Rica and Italy. Their Italian location is in Casperia, a car-free village with only 350 inhabitants located a short drive from Rome.
They hold their retreats across three buildings, each of which is a 2 minute walk from the others. They include a medieval guesthouse, a renovated 13th century casa and a 15th century palazzo. All of the accommodations are in comfortable double or single rooms so you know you won't be put in a crowded dormitory.
Each retreat features daily morning yoga classes and semi-daily afternoon classes, a 2 hour workshop on Saturdays, a guided walk through the local mountains and plenty of free time to relax and explore the local village.
Every week they lead guided excursions to Viterbo, with it's open air pools and natural hot springs.. This is the original spa experience. Guests have the opportunity to bathe in the sulphur rich mud which has been known for it's curative properties since ancient times.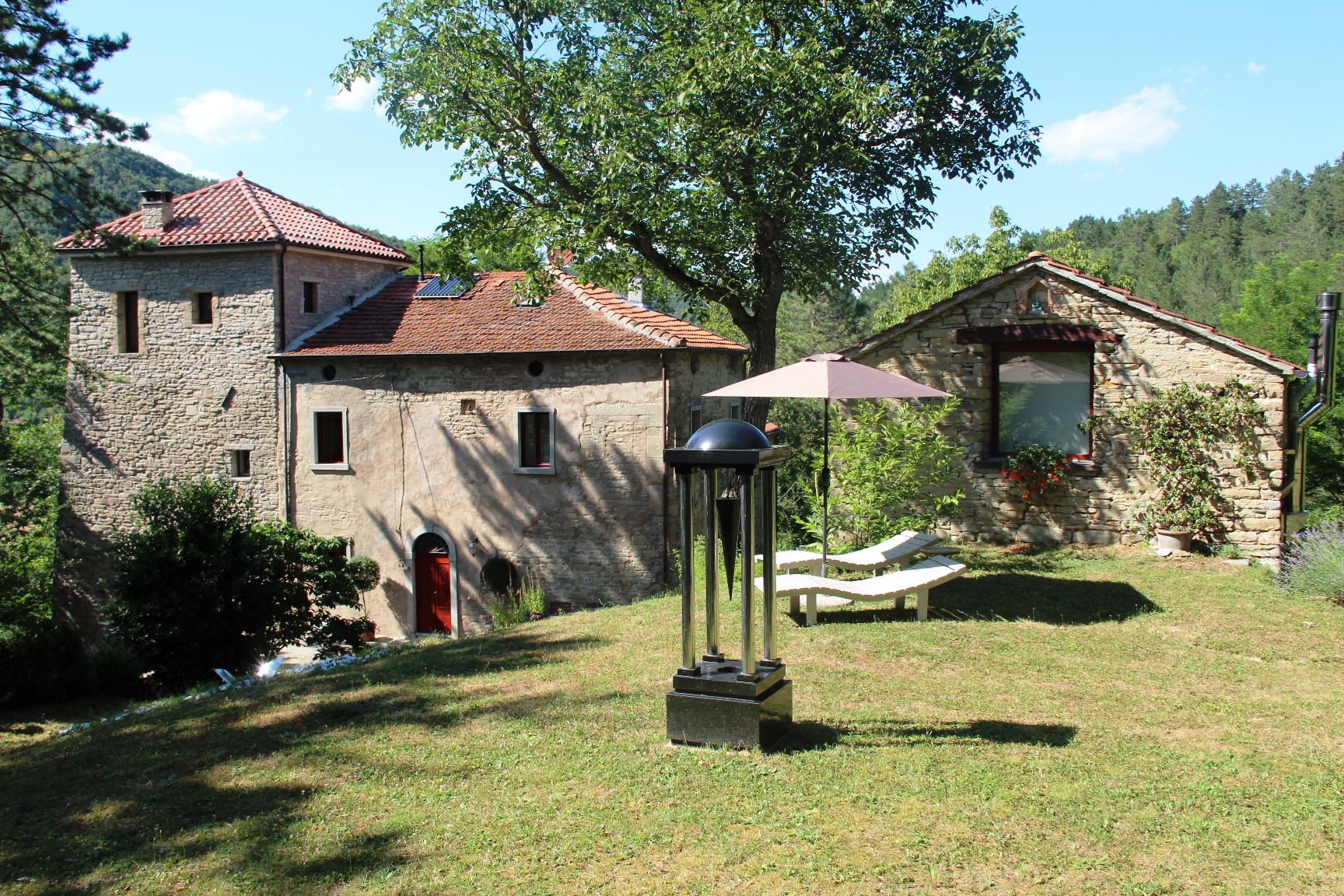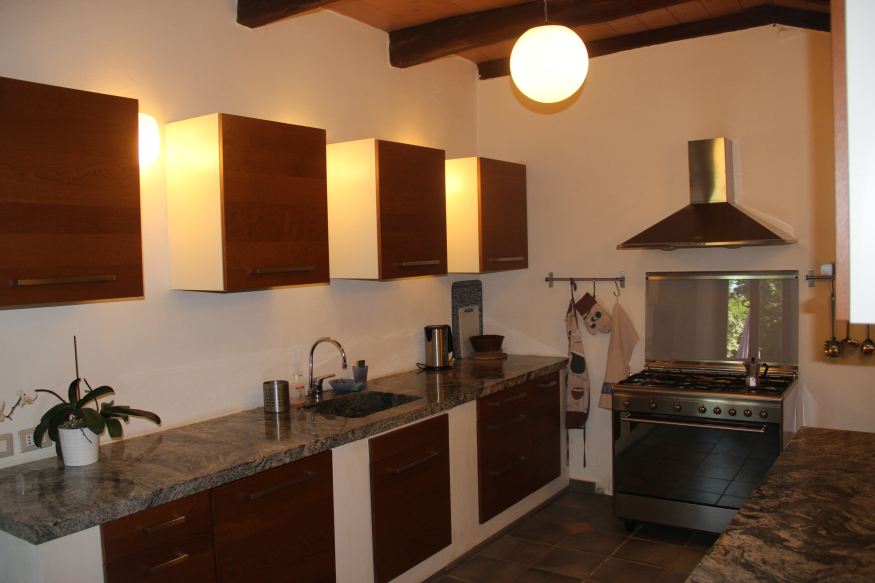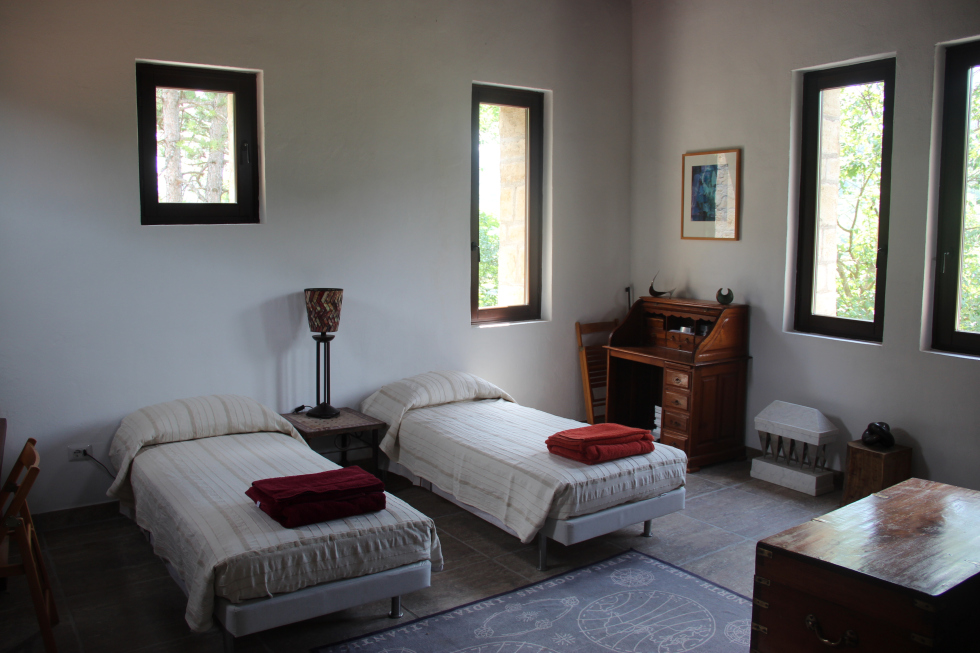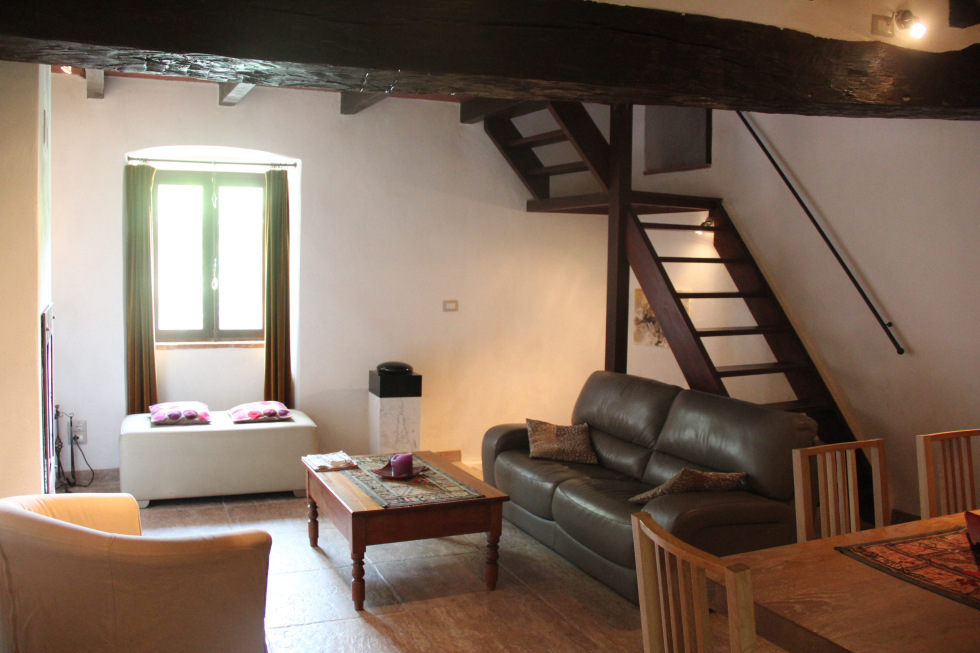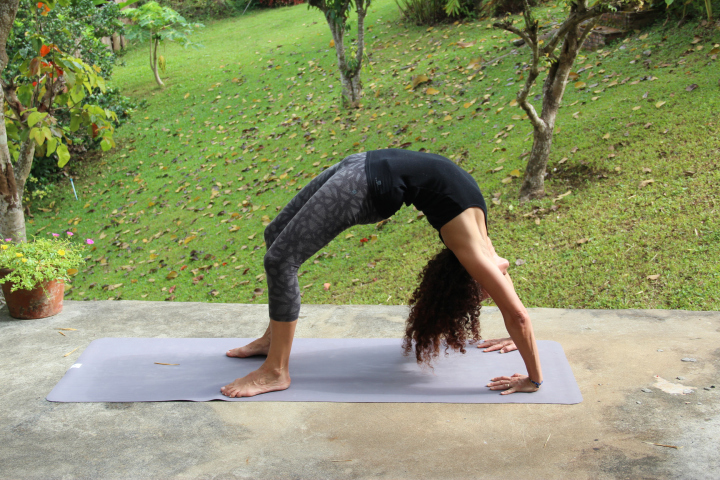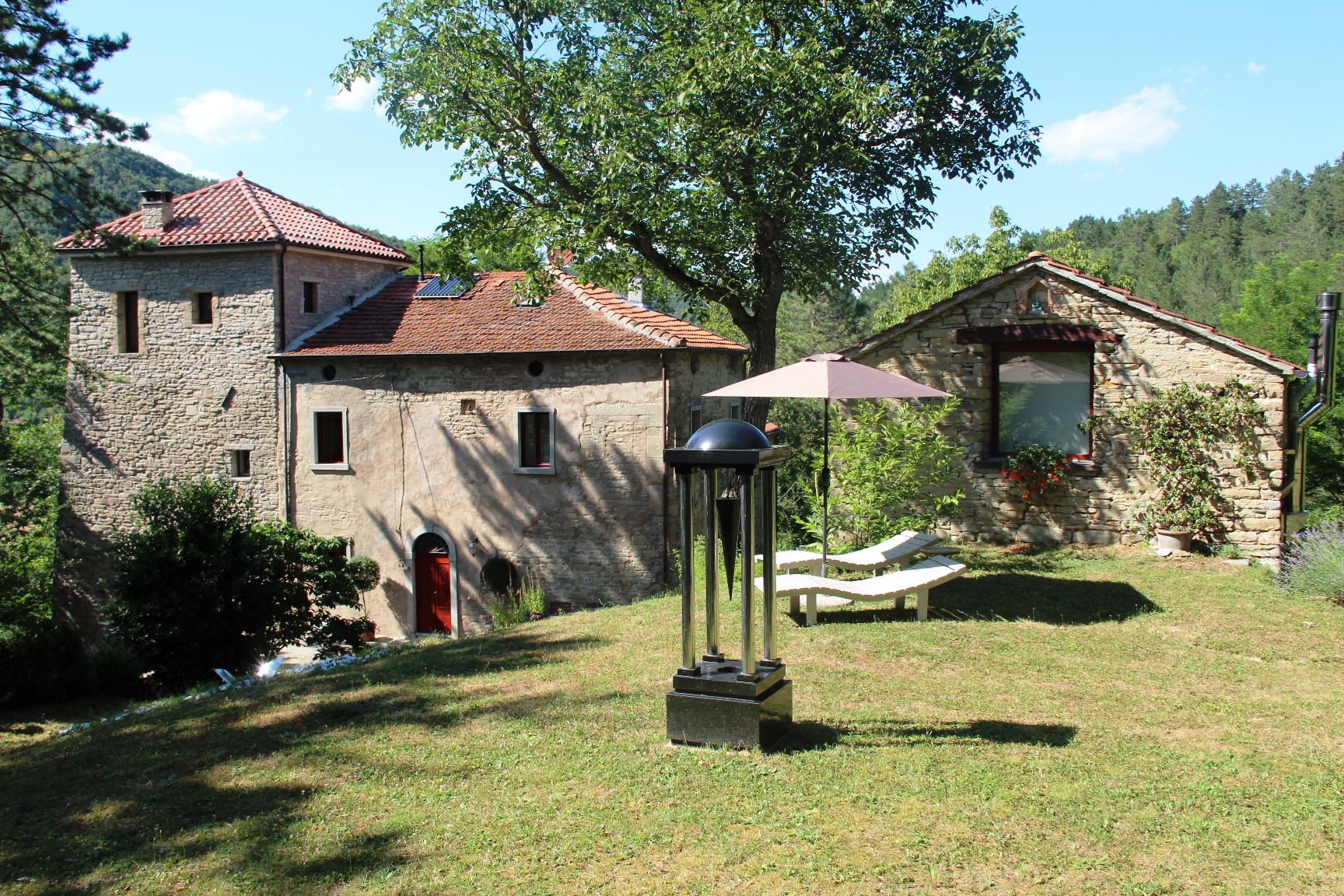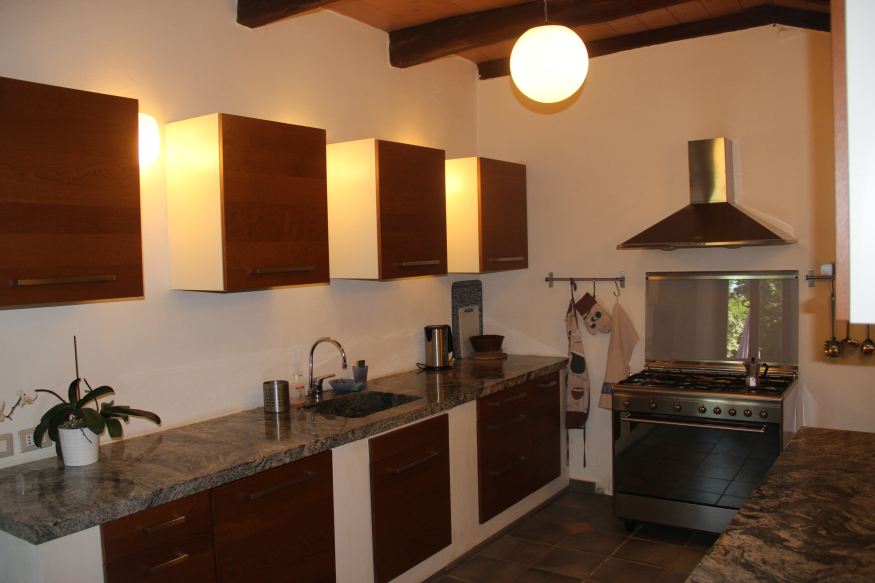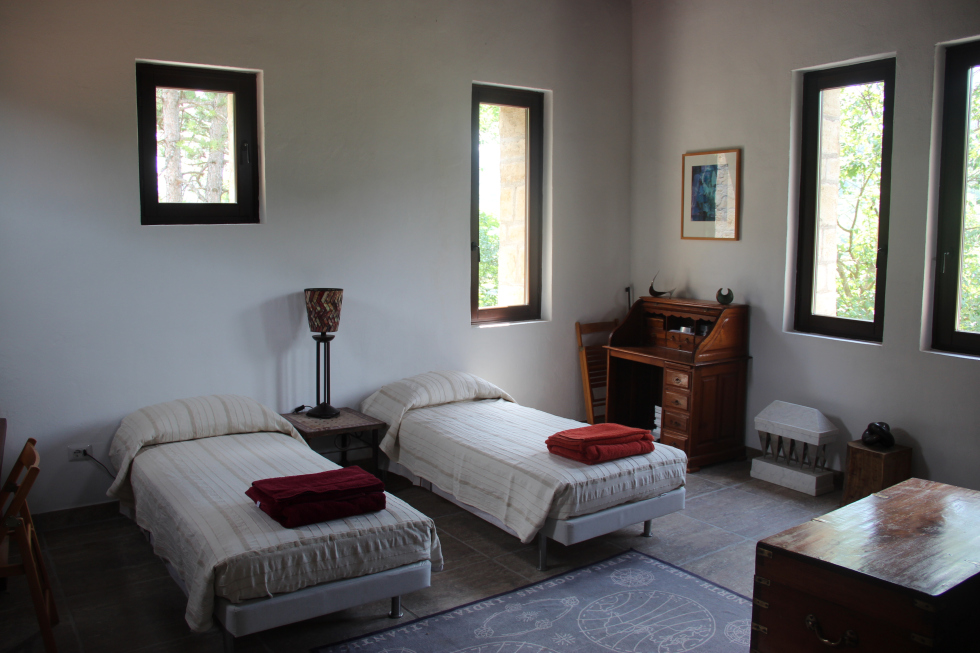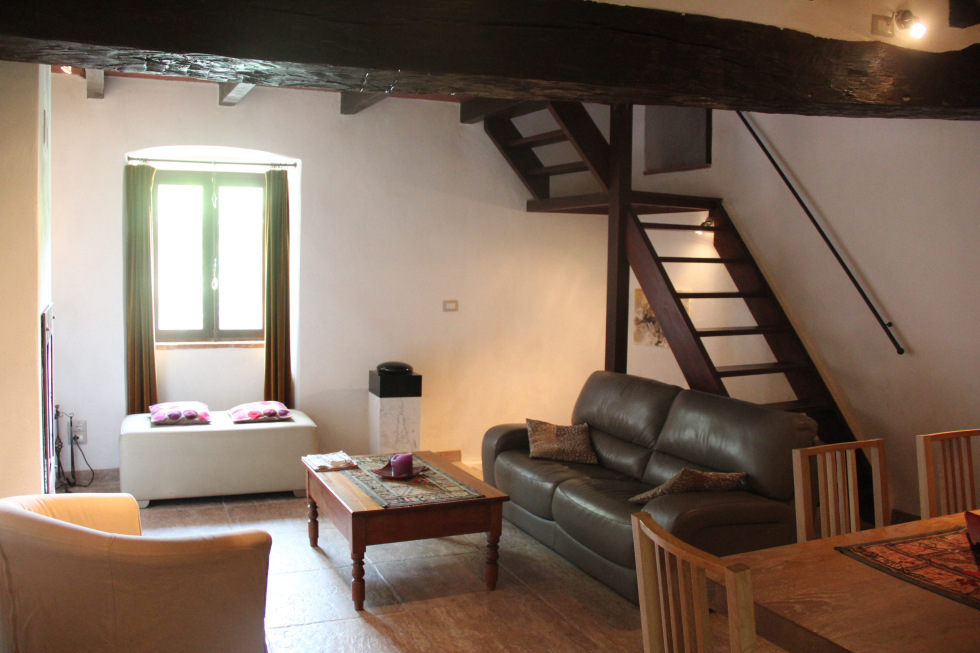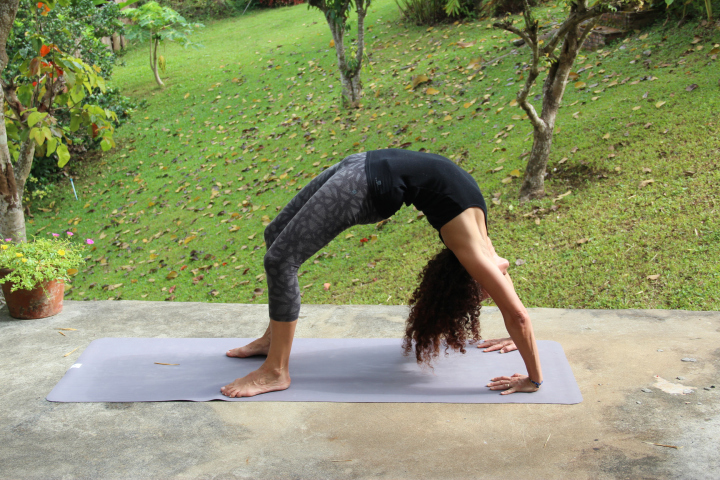 Gabriela Morini Rijken is a Vinyasa, Hatha and Kundalini yoga teacher who leads yoga retreats out of her beautiful home, the Porcaticcio Di Sopra. The Porcaticcio is a renovated stone country cottage located outside the village of Casola Valsenio, a sleepy hamlet high in the Apennine Mountains famous for the 12th century Abbey located nearby.
When Gabriela first purchased the property it was in a state of major disrepair, but with the help of her husband Cornelis, a well-known artist and sculptor, they have fully restored the property to it's original grandeur.
Their retreats are intimate intensives that cap at 8 people, so you know you'll get extensive one-on-one attention. Twice daily yoga classes, evening meditation, cultural excursions and vegetarian food, drinks and even wine are all included. The small groups allow instruction to be specially tailored to the individual and personalized training is available on demand.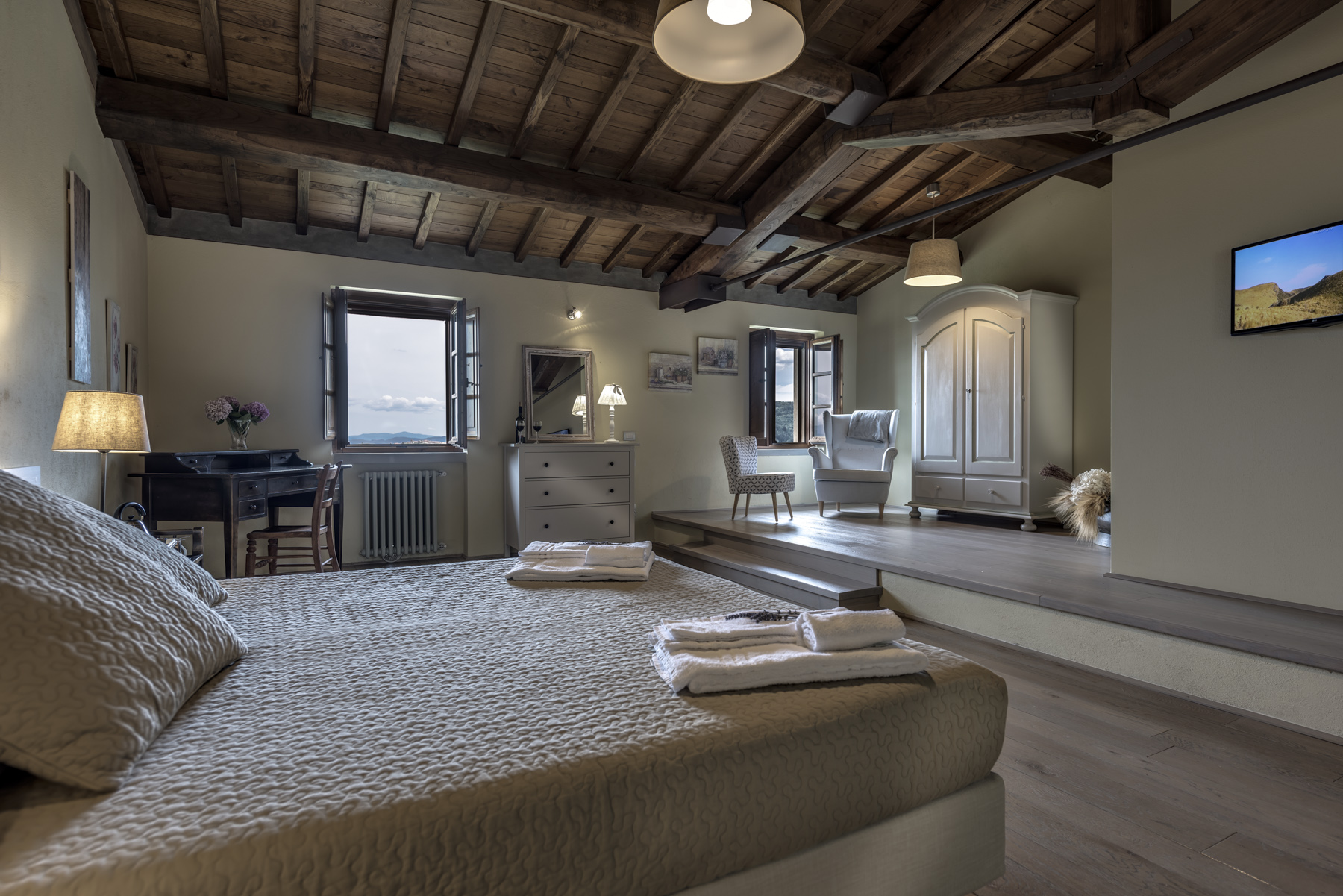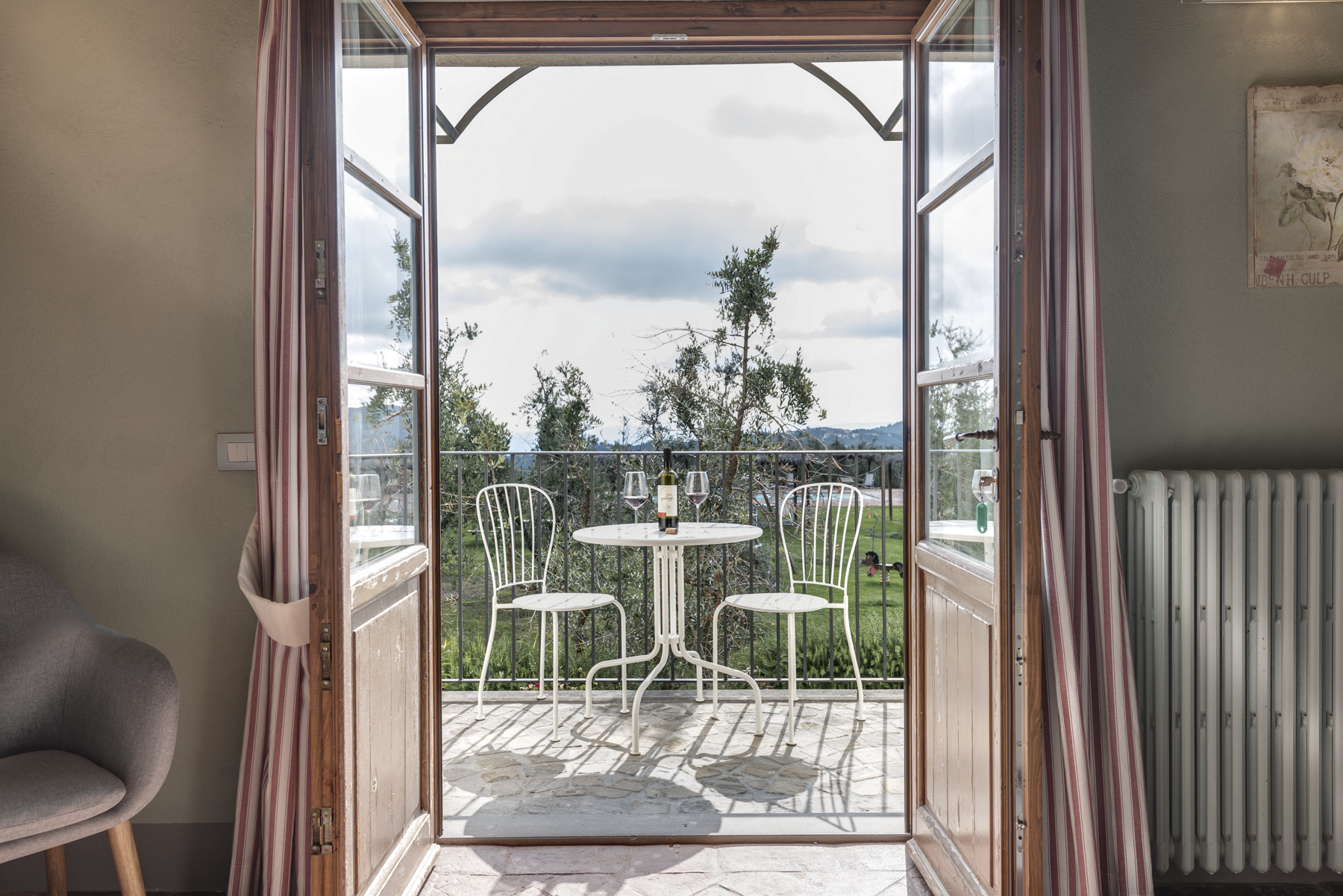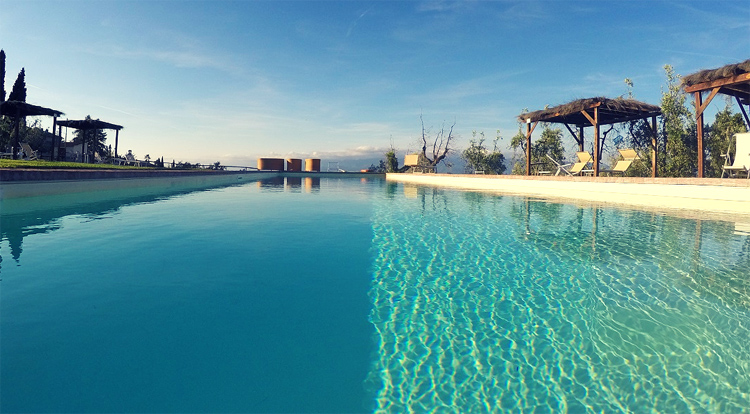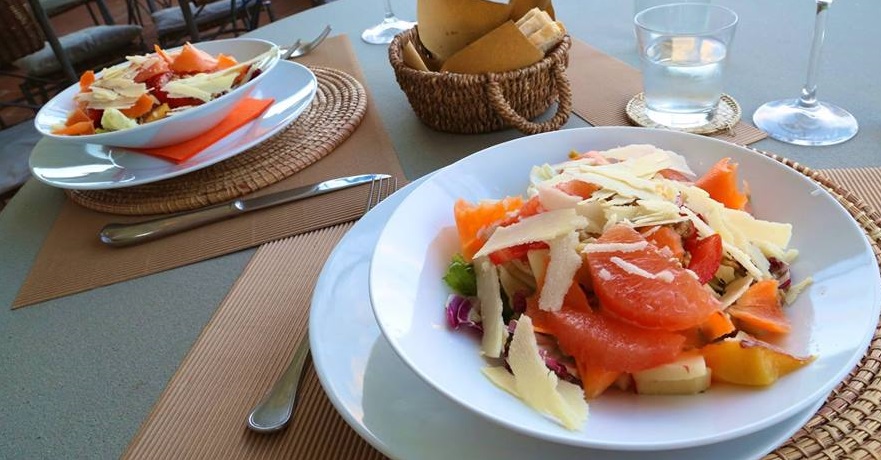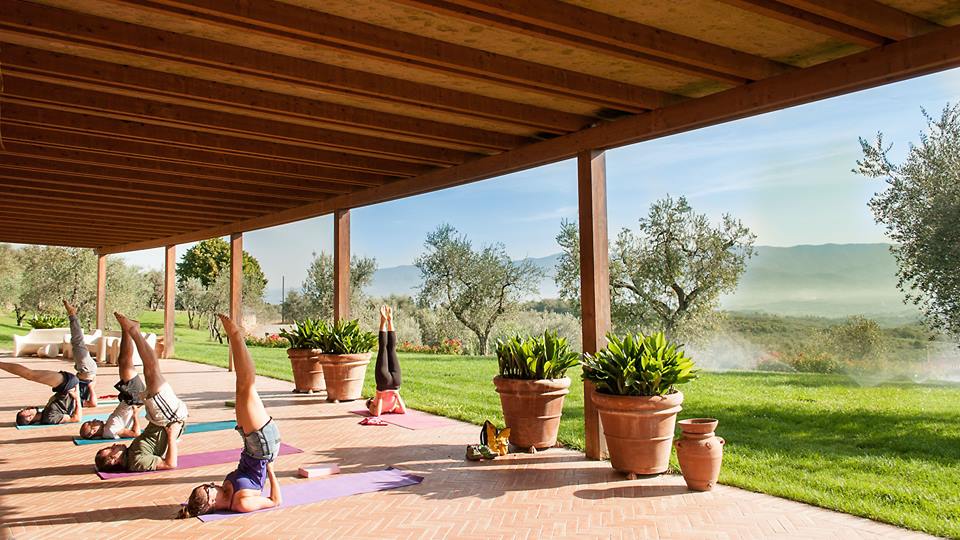 Tuscan-Fitness-La-Forra-Swimming-Pool-4
Tuscan-Fitness-Nutritional-Light-Lunches
Tuscan-Fitness-Yoga-Morning-2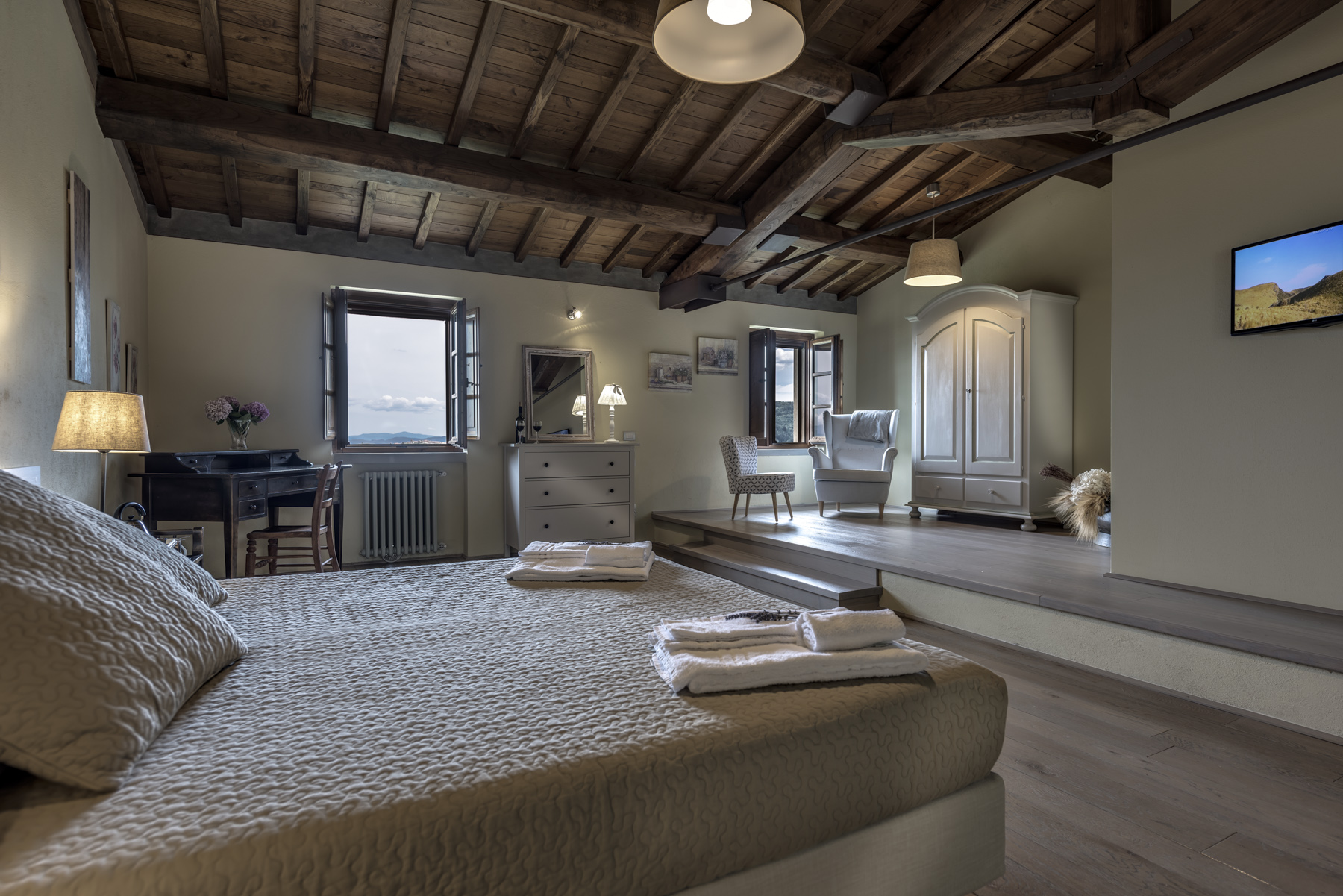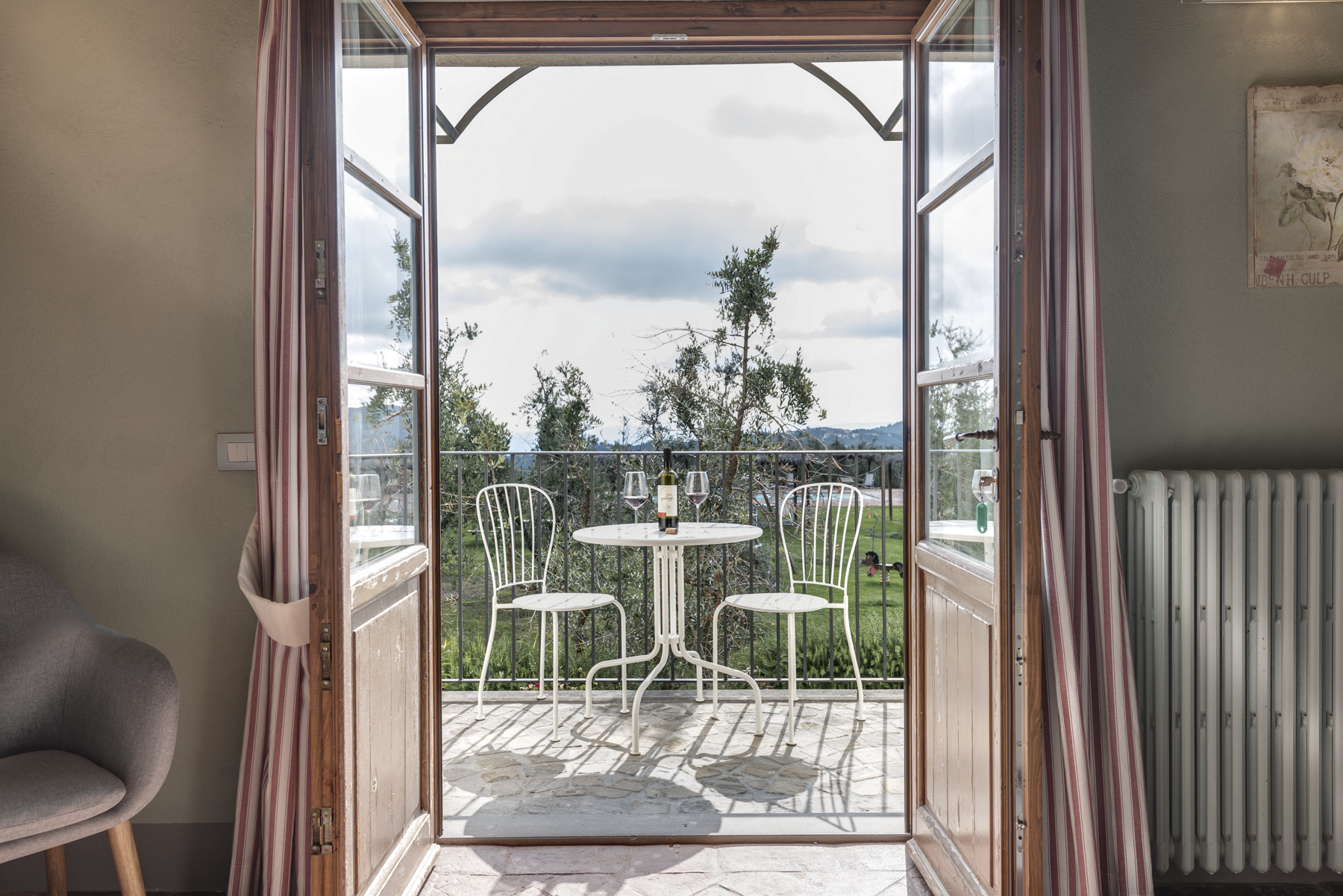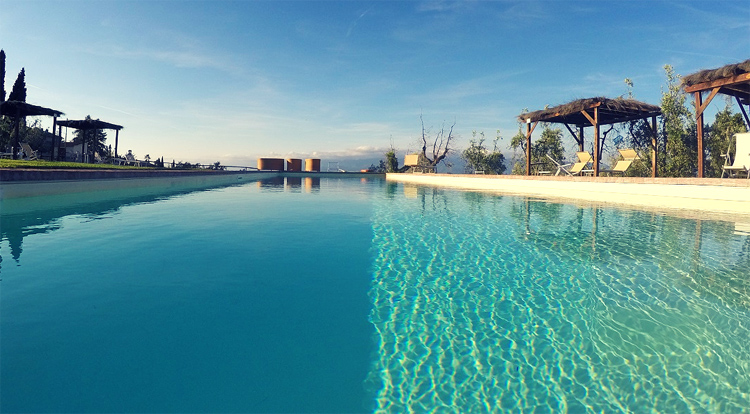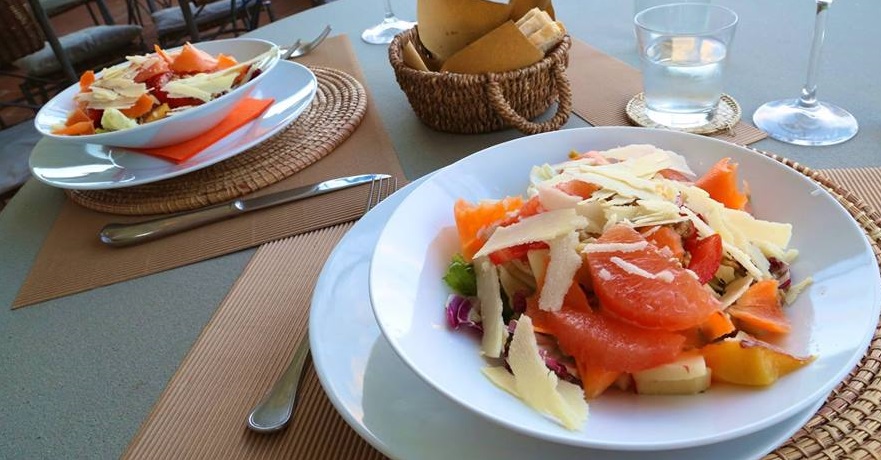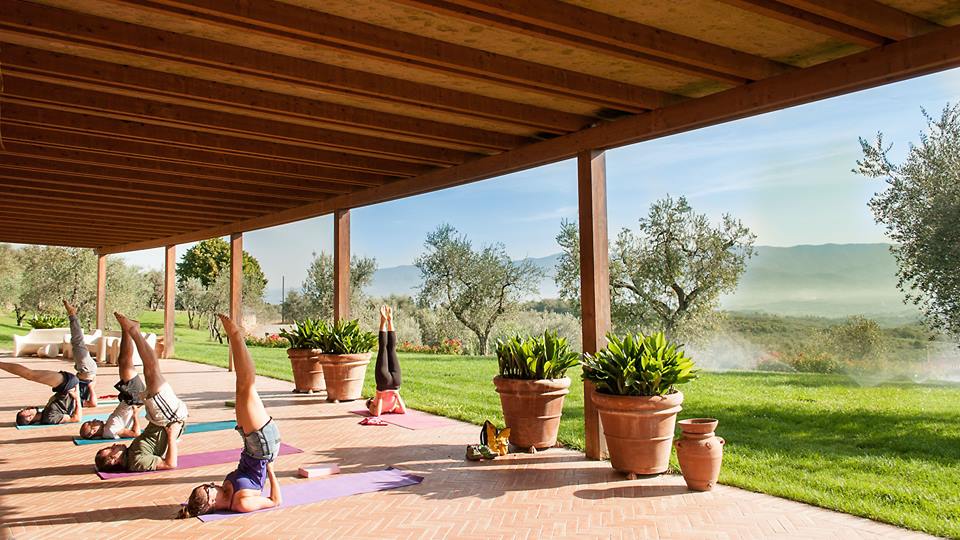 Anyone who's into old world luxury and style will have Tuscany firmly atop their list of getaway destinations. It has long been a legendary destination for fine wine, with the appellations of Chianti Classico, Brunello di Montalcino and Vino Nobile di Montalcino attracting oenophiles the world over.
Plus, as the epicentre of the Italian renaissance, much of what we know of as modern European culture emerged from this very place, and it remains one of the most historically significant regions on the planet.
Tuscan Fitness is an upscale yoga and fitness hotel set amidst the heart-stopping grandeur of the Chianti region of Tuscany. Their hotel provides old world charm combined with modern amenities and world-class hospitality.
They offer flexible yoga and fitness retreat packages that include the standard regiment of daily yoga and meditation but also offer HIIT, Barre and Circuit Training sessions with internationally certified personal trainers, as well as countryside hikes and wine tours.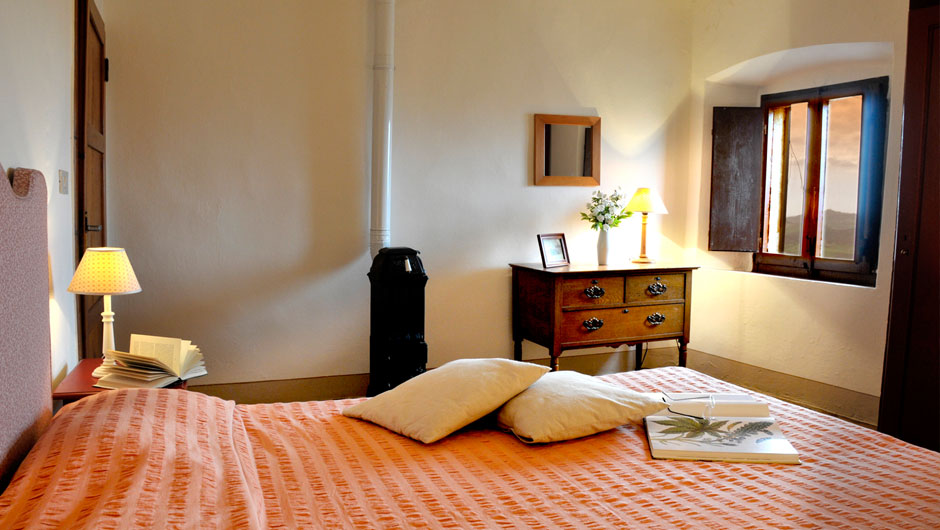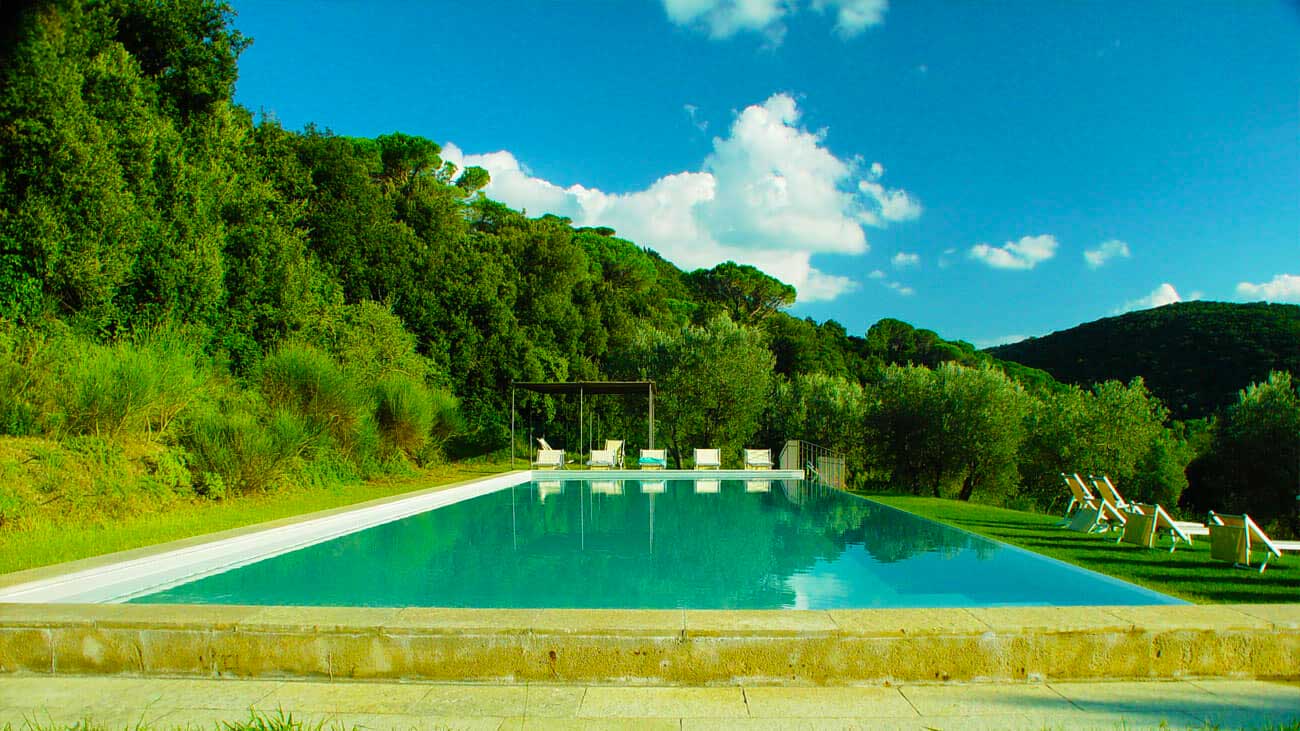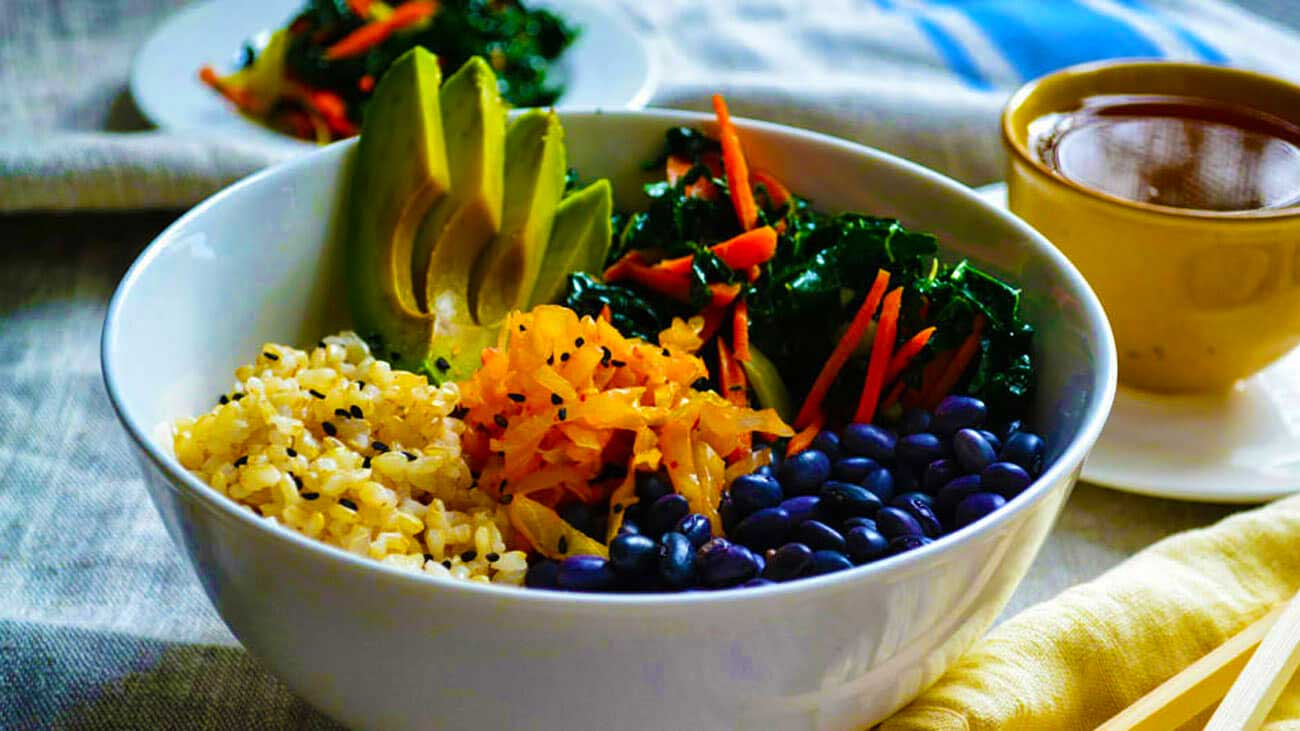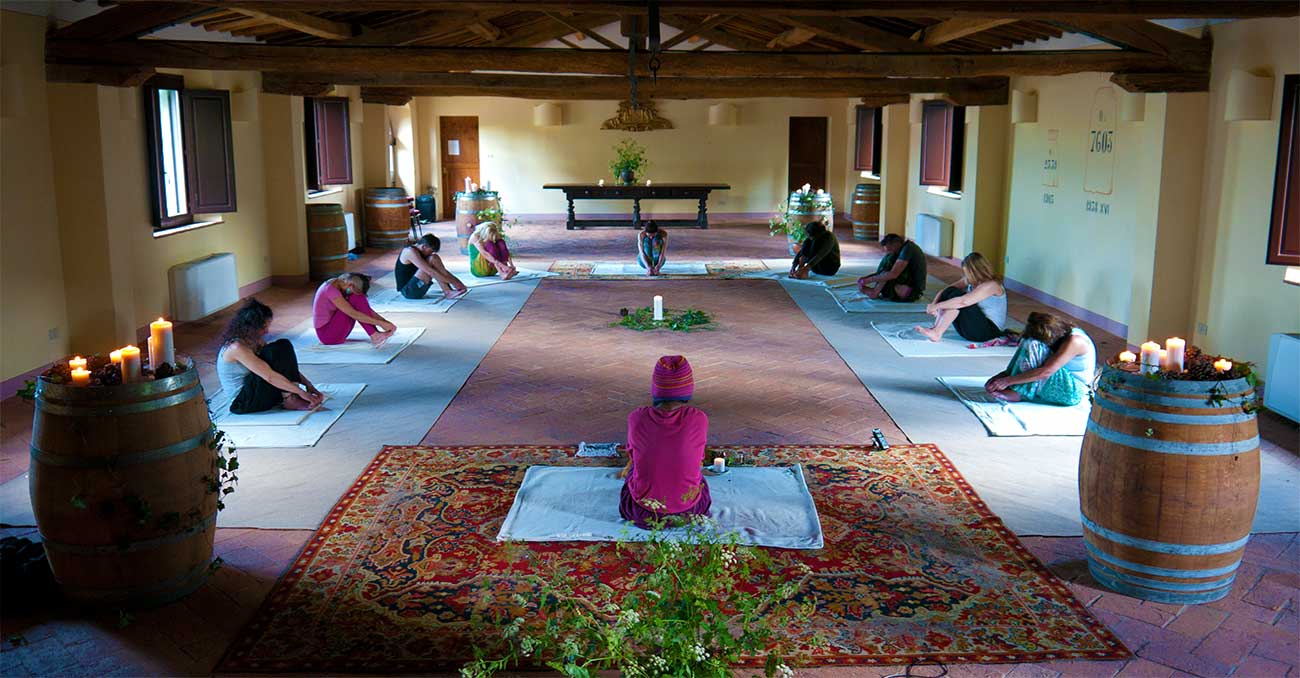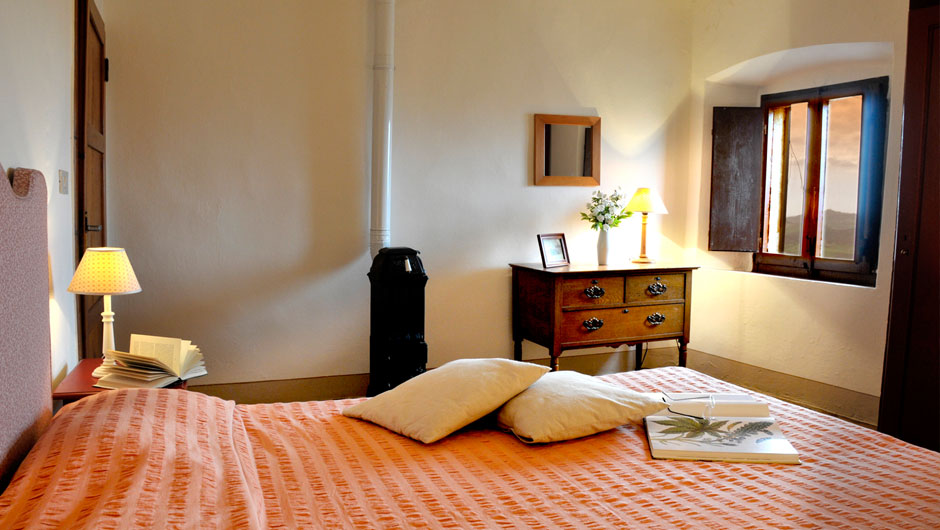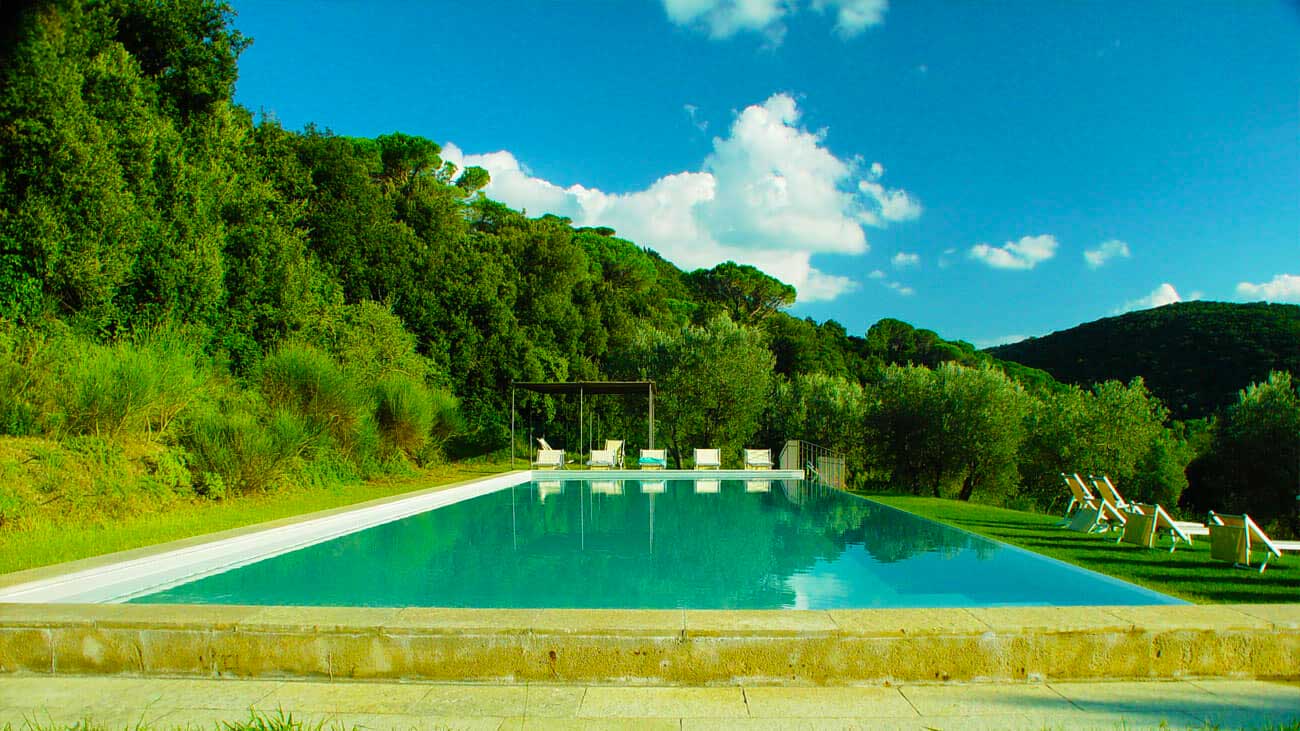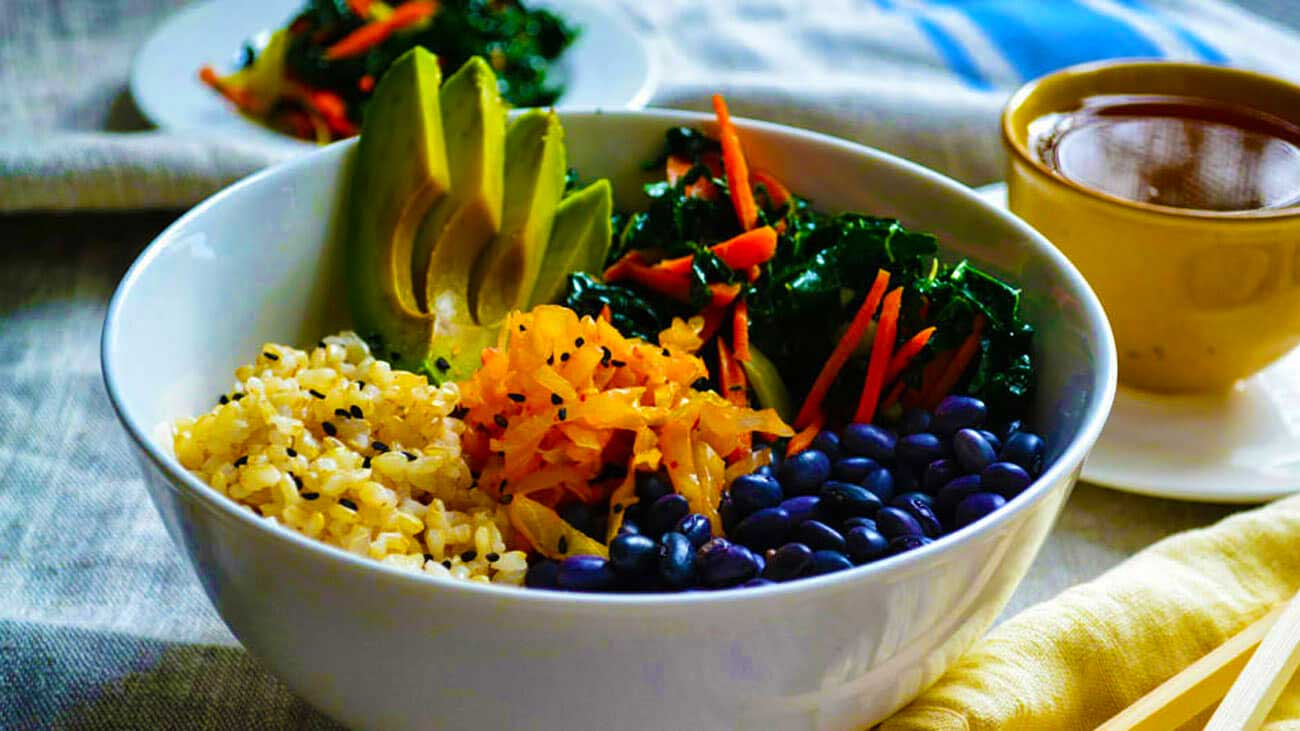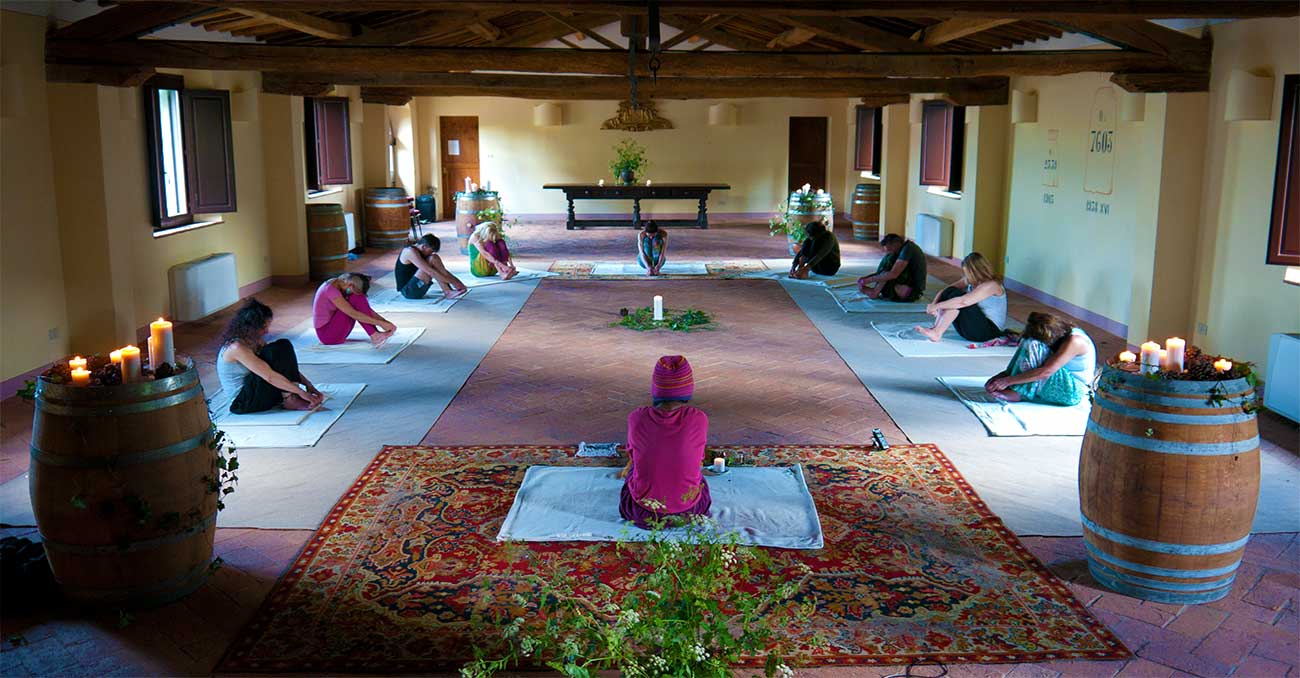 Healing in the Willows is a Tuscany based retreat organizer that hosts an absolute smorgasbord of offerings that run the spectrum from yoga, healing, creative movement, art and music.
Their venue is the fascinating hamlet of Querceto, a unique community that dates back to the 11th century. It's historical buildings have been preserved by the lands owner, the Marquis of Ginori, and the 35 permanent residents are an eclectic collection of farmers, artists and spiritual seekers.
The whole hamlet of Querceto is powered using renewable electricity sources, and they make a special effort to be sustainable and environmentally conscious, using locally sourced products and serving vegan food.
Yoga classes are held either in a large converted barn that lies in the centre of Querceto, at it's highest point, offering great views of the surrounding countryside, or an intimate 13th century chapel inside the walls of the local castle.
They hold some of the most eclectic retreats out there including retreats on shadow work and primal movement, and even a traditional Dhrupad and Nada Yoga intensive with The Gundecha Brothers, 2 of India's most renowned musicians. Check their website regularly to see what's coming up!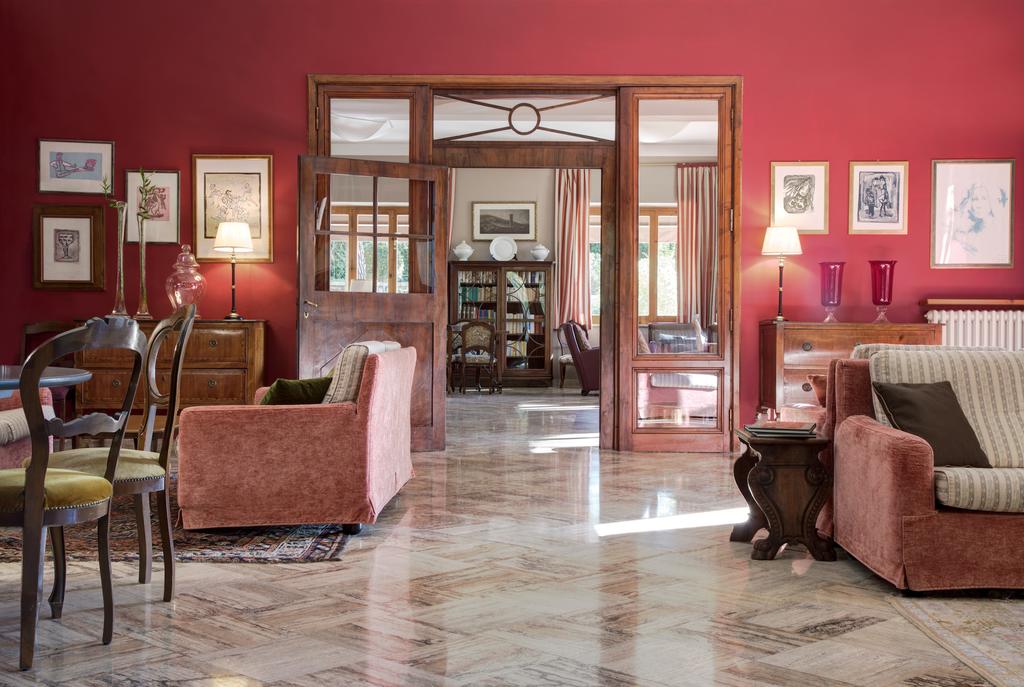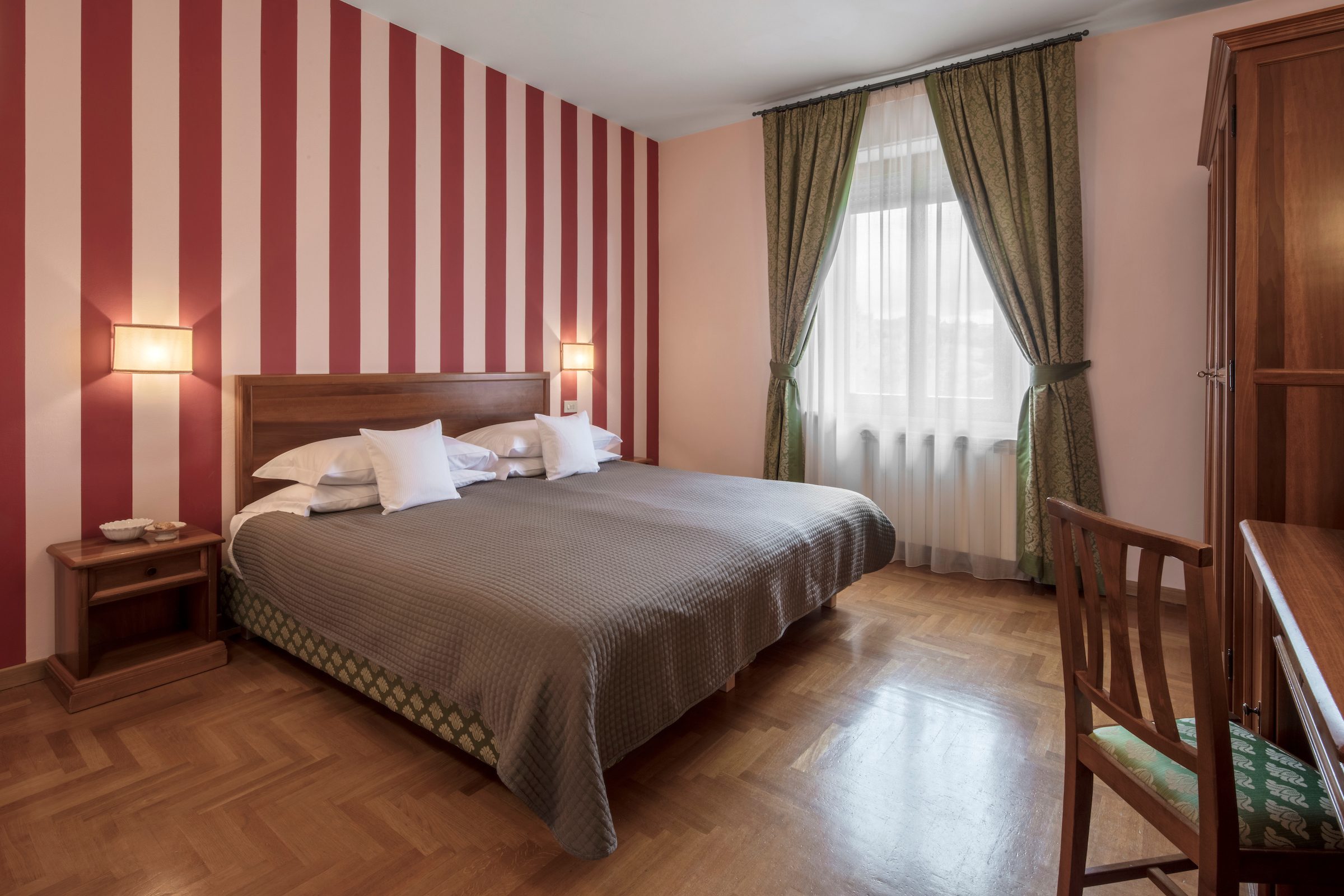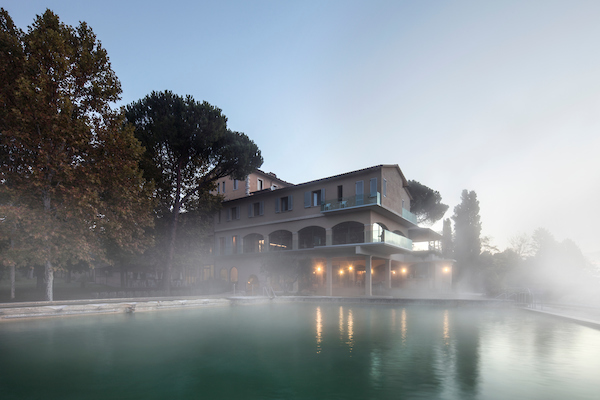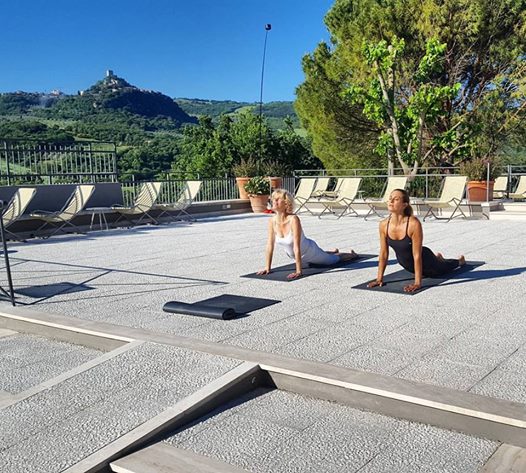 Posta Marcucci exterior4-1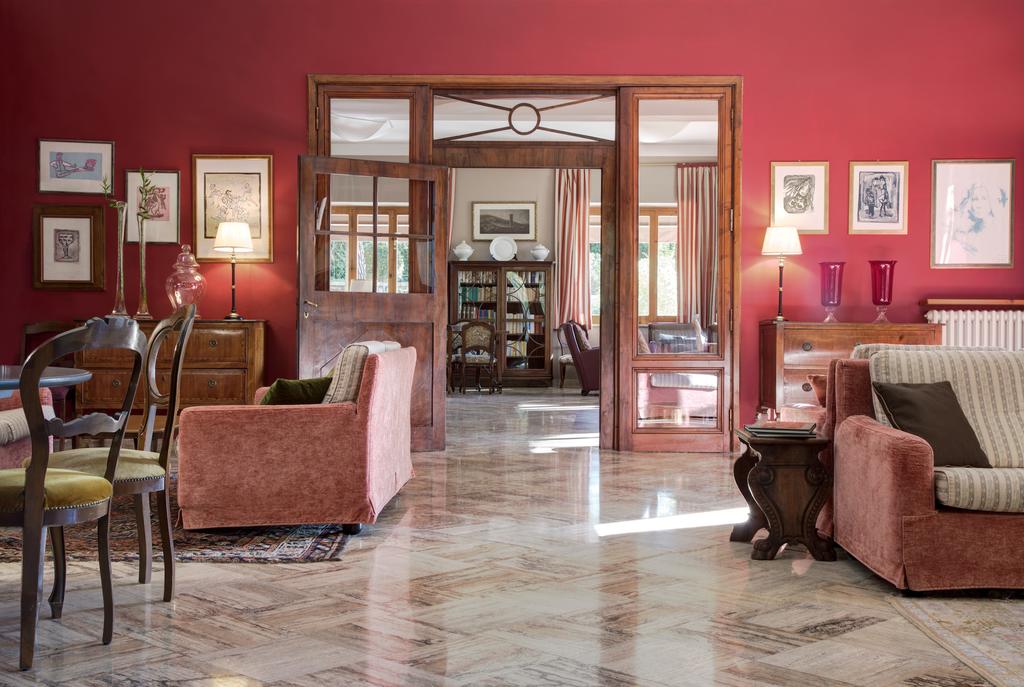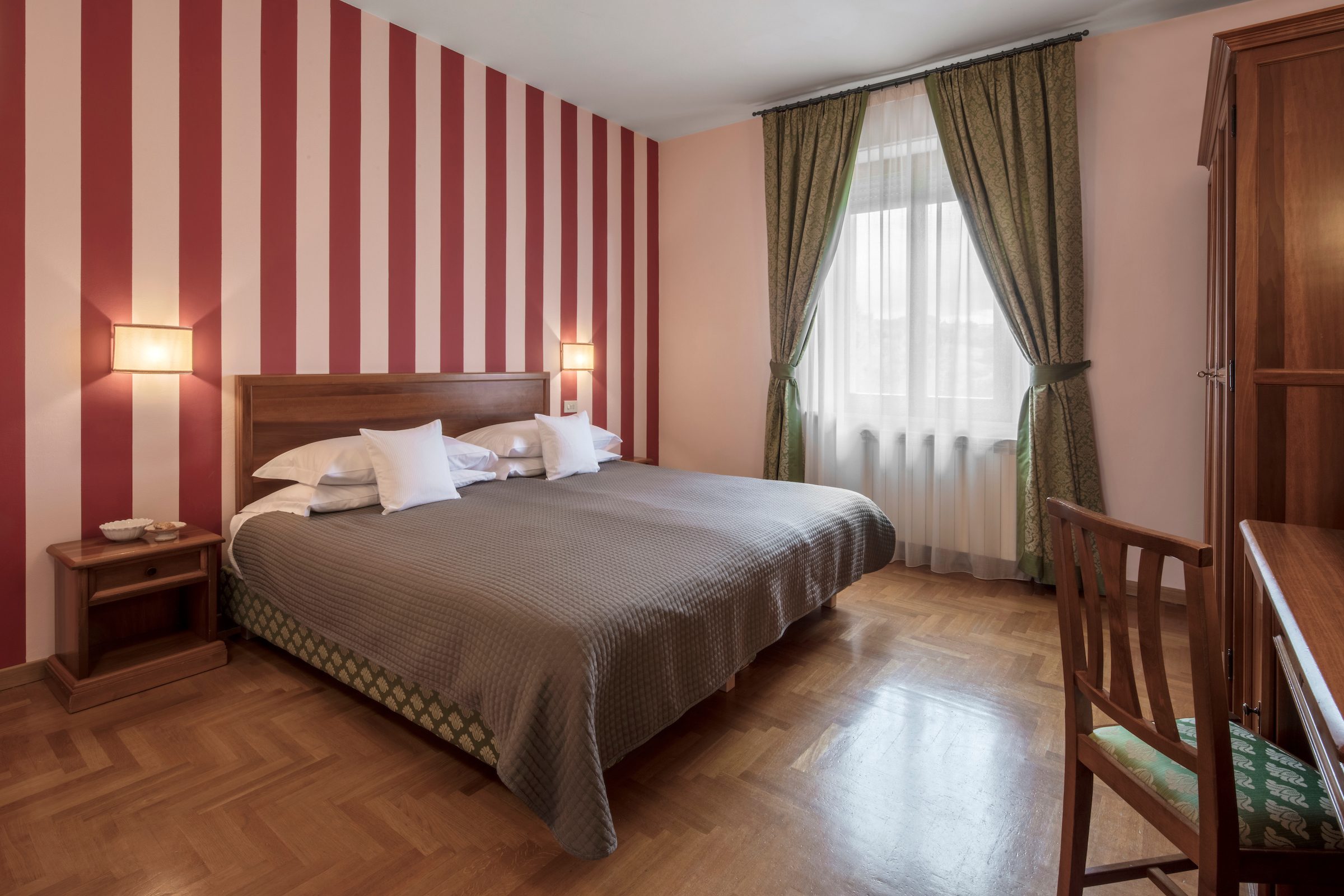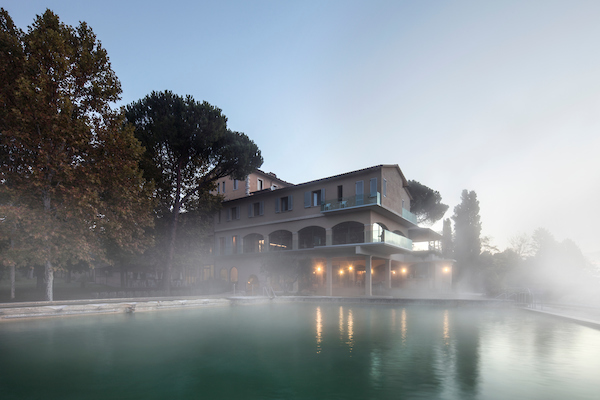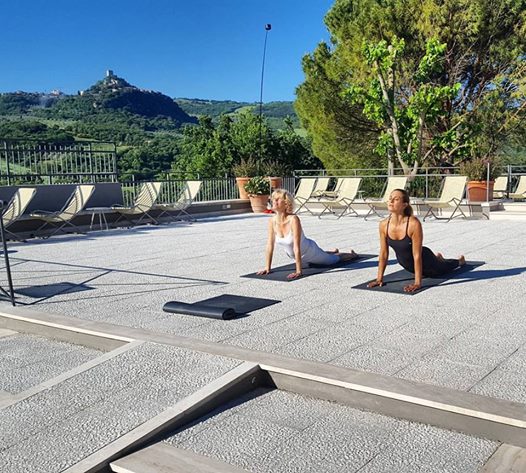 The Centre For Higher Knowledge is a yoga school that holds retreats in both Goa, India and Tuscany.
Run by Tanya Aprile, a clairvoyant, healer and yogi, a retreat with The Centre focuses explicitly on yoga as a spiritual path and a pathway towards healing of body, mind and spirit. They also offer Reiki, Dance Therapy and spiritual coaching and consulting.
Their Tuscany retreats are luxurious, heart-opening experiences held at Bagno Vignoni, a village in the Val D'Orcia, a UNESCO world heritage site since 2004.  The town is famous for it's hot springs, which have been celebrated for their healing properties since the time of the Roman Empire.
Accommodations are in a full-service spa hotel which has an extensive thermal bath facility on the property itself.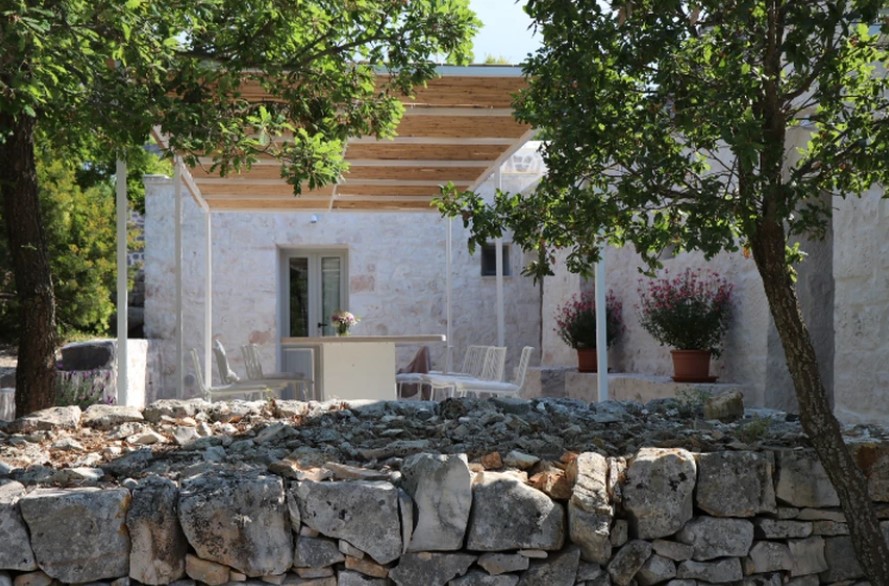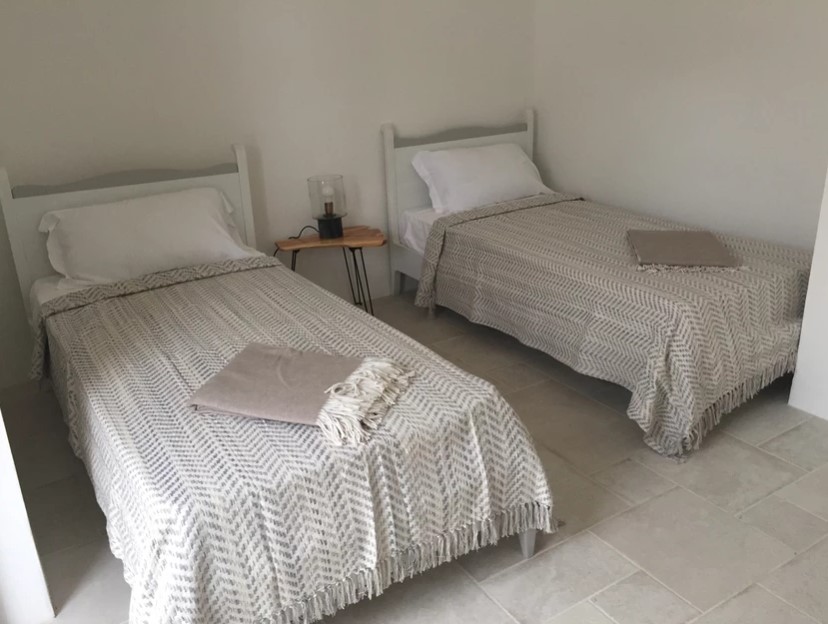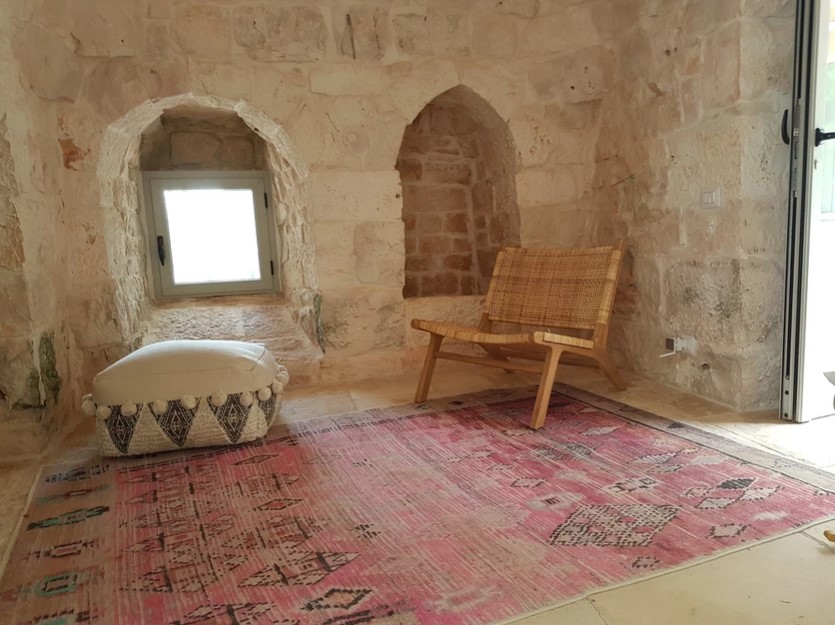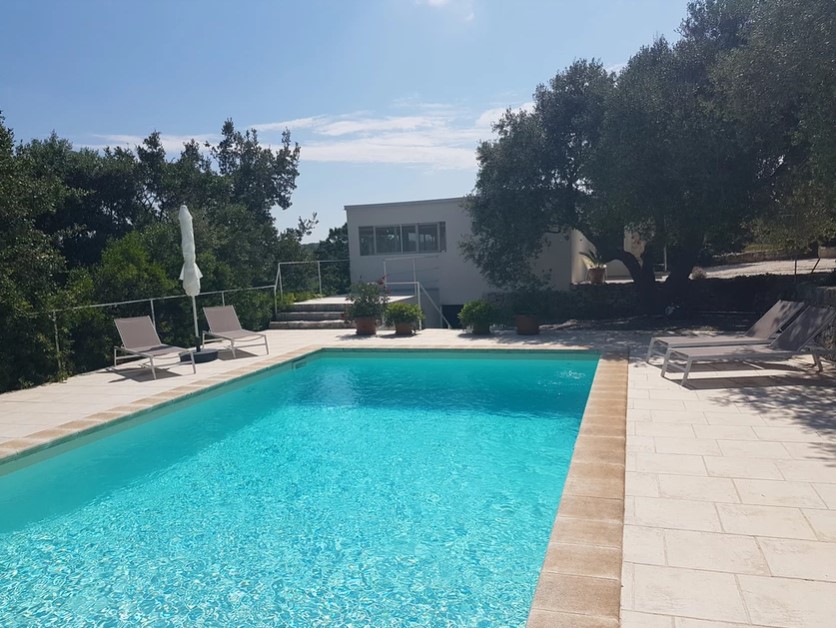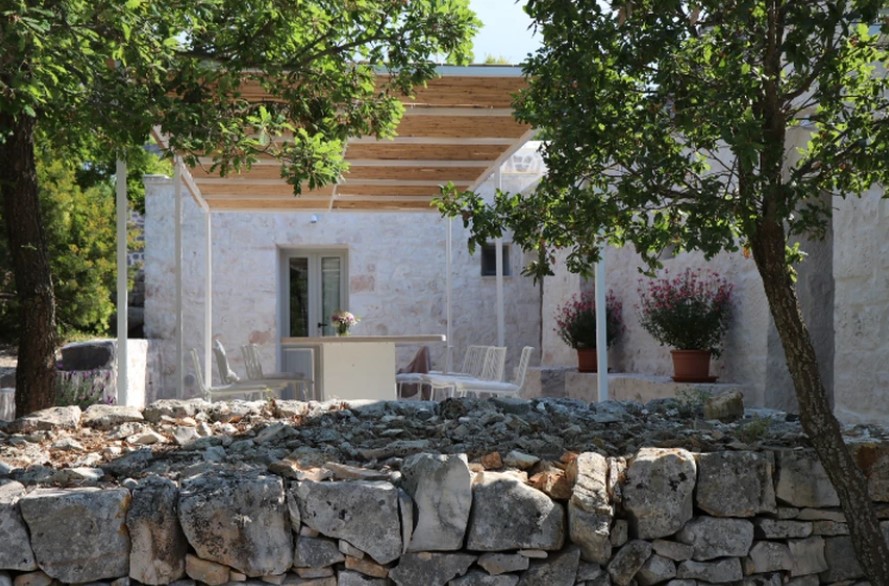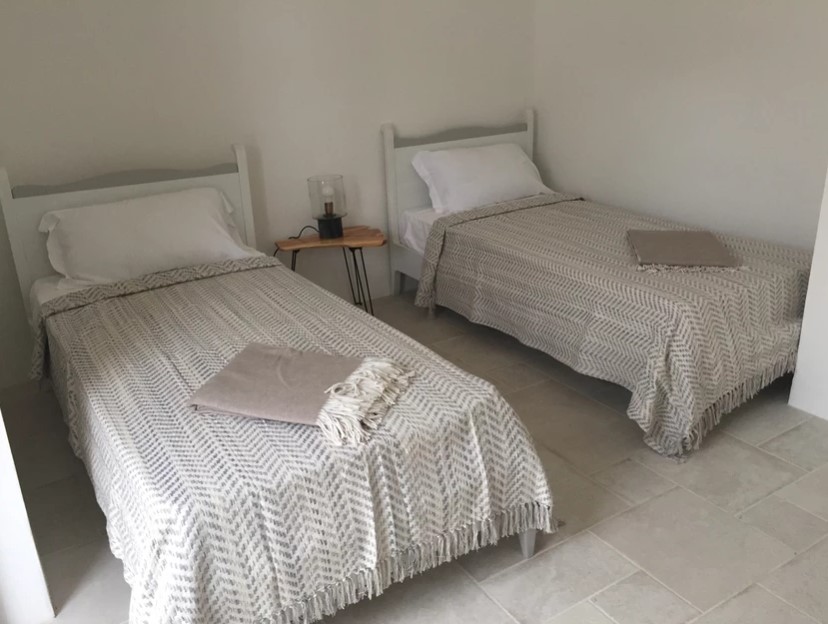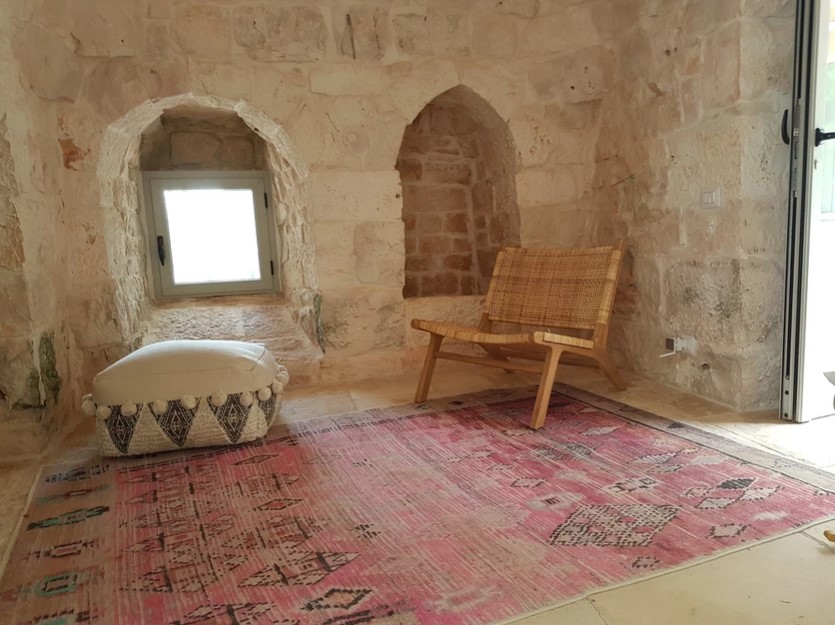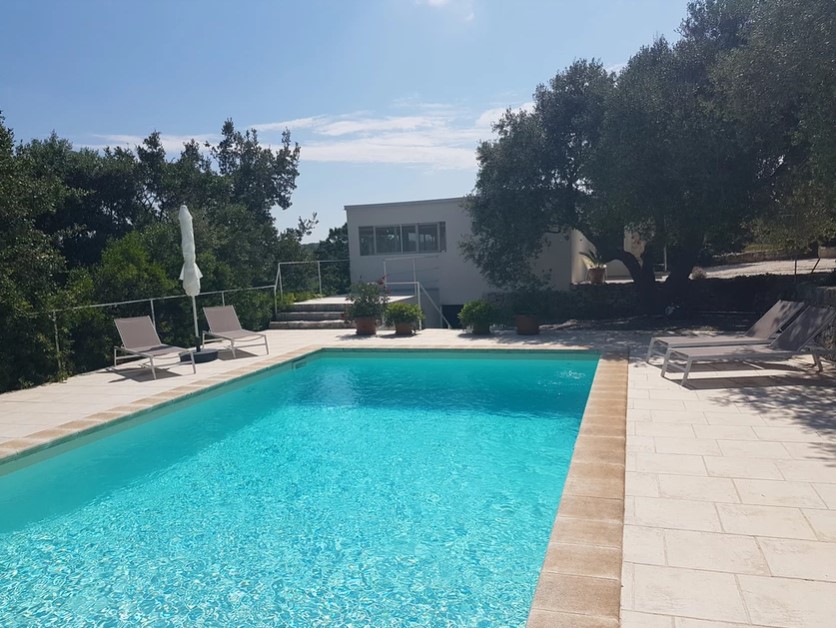 YogApulia is a popular retreat centre that was specifically designed and built for yoga and meditation practice by two dedicated practitioners of Ashtanga Yoga, Mark and Nicola. They attract Ashtanga teachers from all over the world but also have a diverse range of other retreat types including Yin Yoga, Vinyasa, Pranayama and Sound healing.
The accommodations are in beautiful white-washed buildings topped with traditional cylindrical trullo domes overlooking several garden terraces and a communal swimming pool. They serve organic, seasonal vegetarian food sourced locally or grown on the property itself.
Their custom built shala is a perfect place to practice during all seasons and is outfitted with a pellet stove for the colder winter months.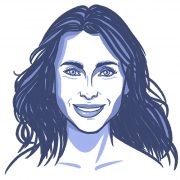 Shirley Hill
Meditation coach by day and writer by night - Shirley has perfected the art of finding a healthy balance in life. She's eager to spread calm energy and share her zen tips through conscious writing.