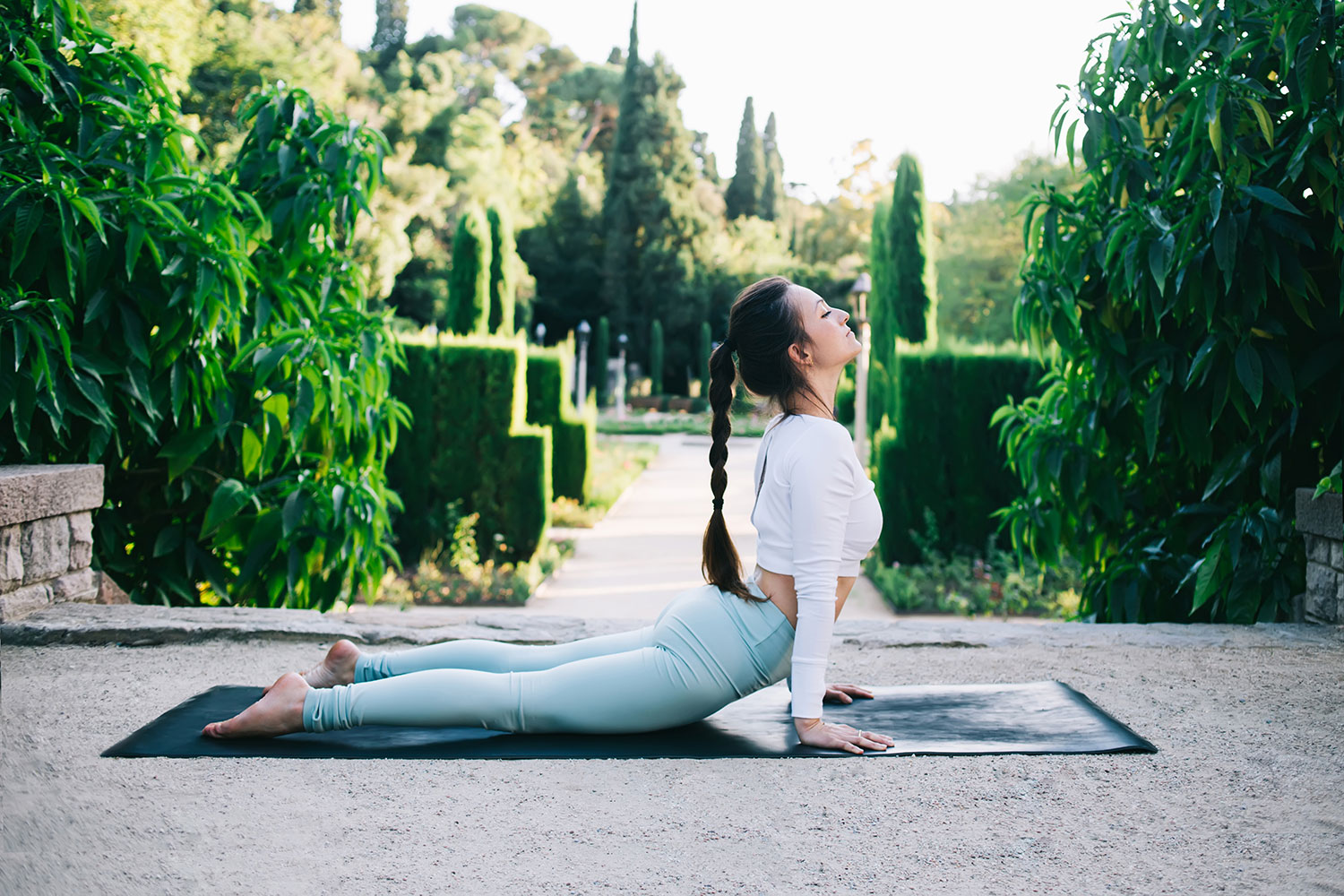 There is perhaps no country that we identify with luxury more than France. From the indulgent café culture of its cities, to the sweeping coastline dripping in glamour, to the Alps and vineyards that sprawl across its regions, France is a luxury lover's paradise. If you are looking to infuse your next yoga getaway with some of this upscale luxury, you have plenty of options to choose from in France. Check out these ten luxury yoga retreats happening in 2019, including regions in north, central, and south of France.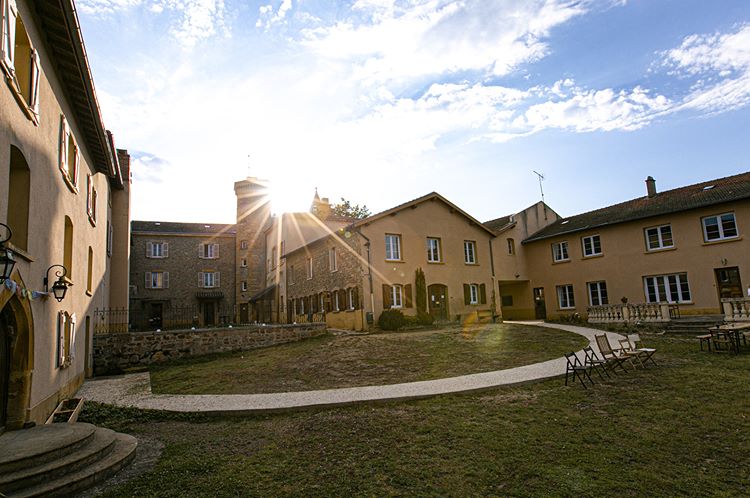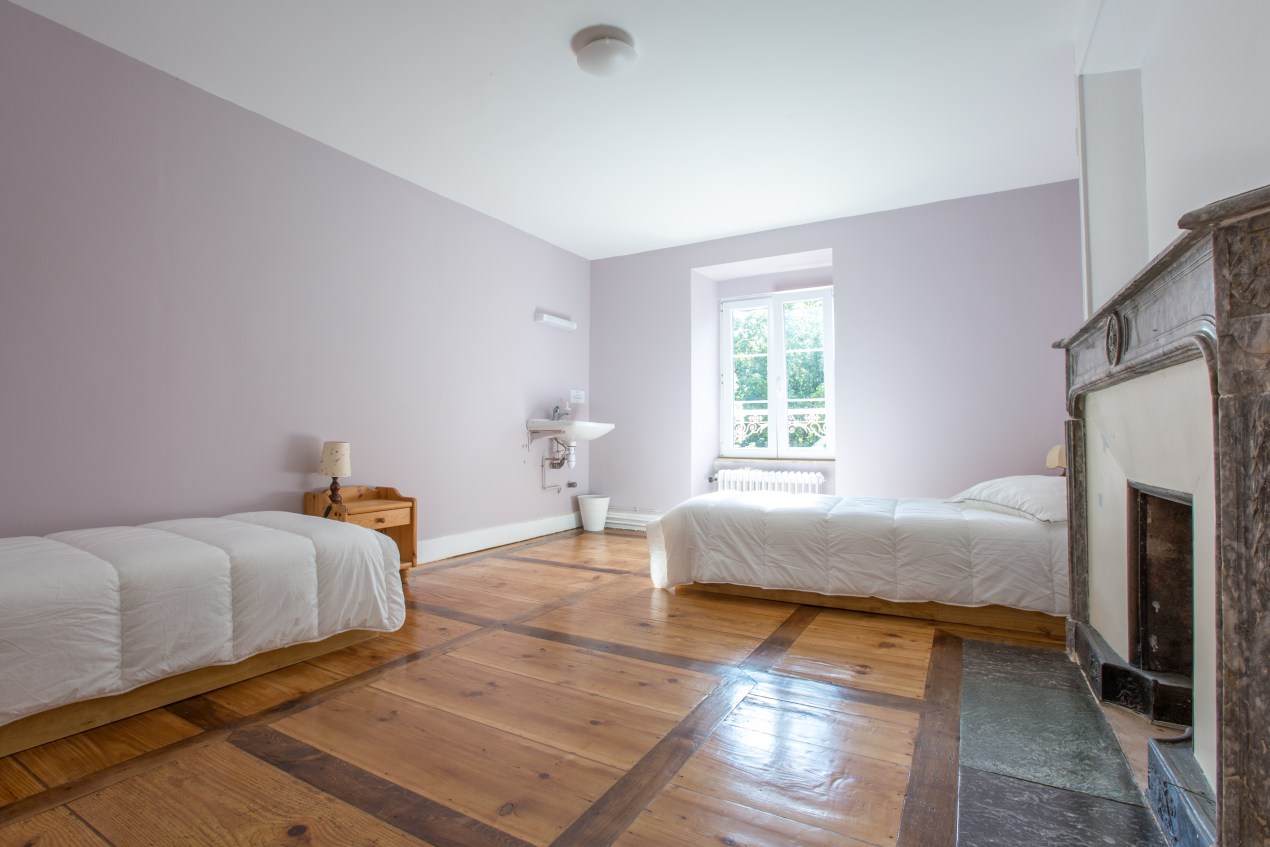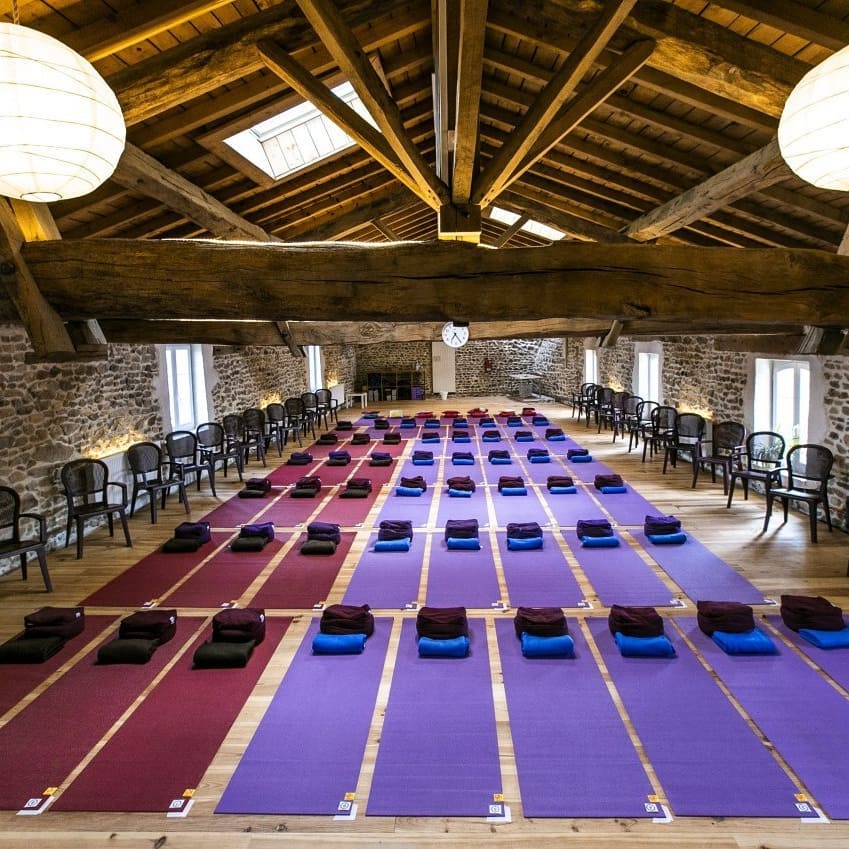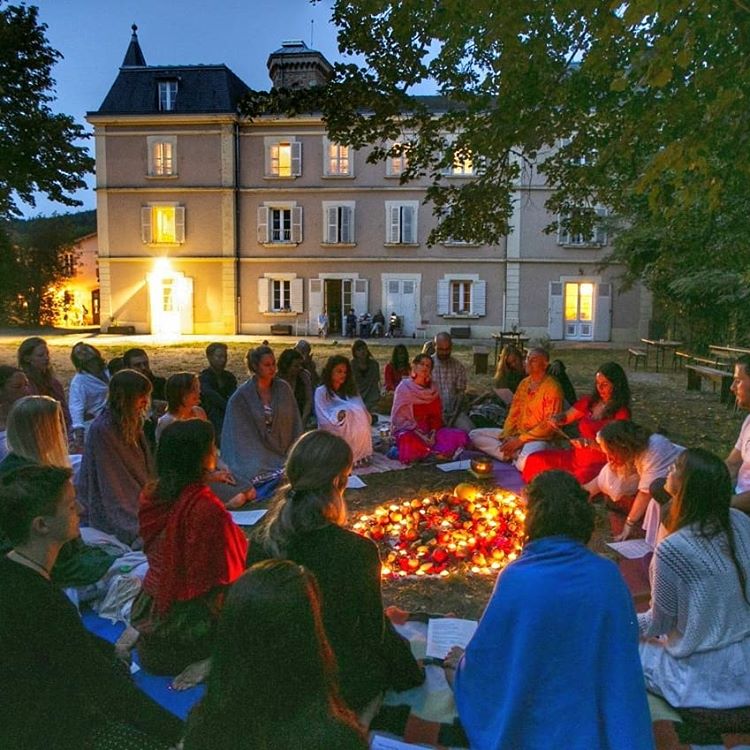 66387822_1218851461650119_8686690645966513317_n
anugraha-21_44930357861_o
62218142_2379506378774927_5793464277812607240_n
67718959_2293287867653202_4439217556588430567_n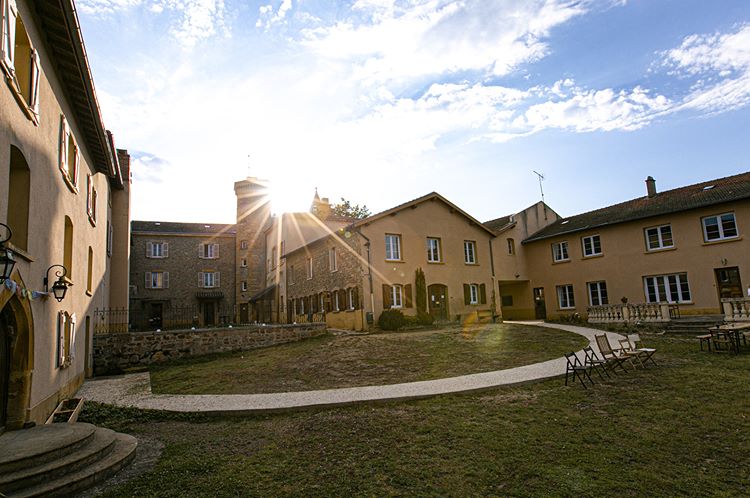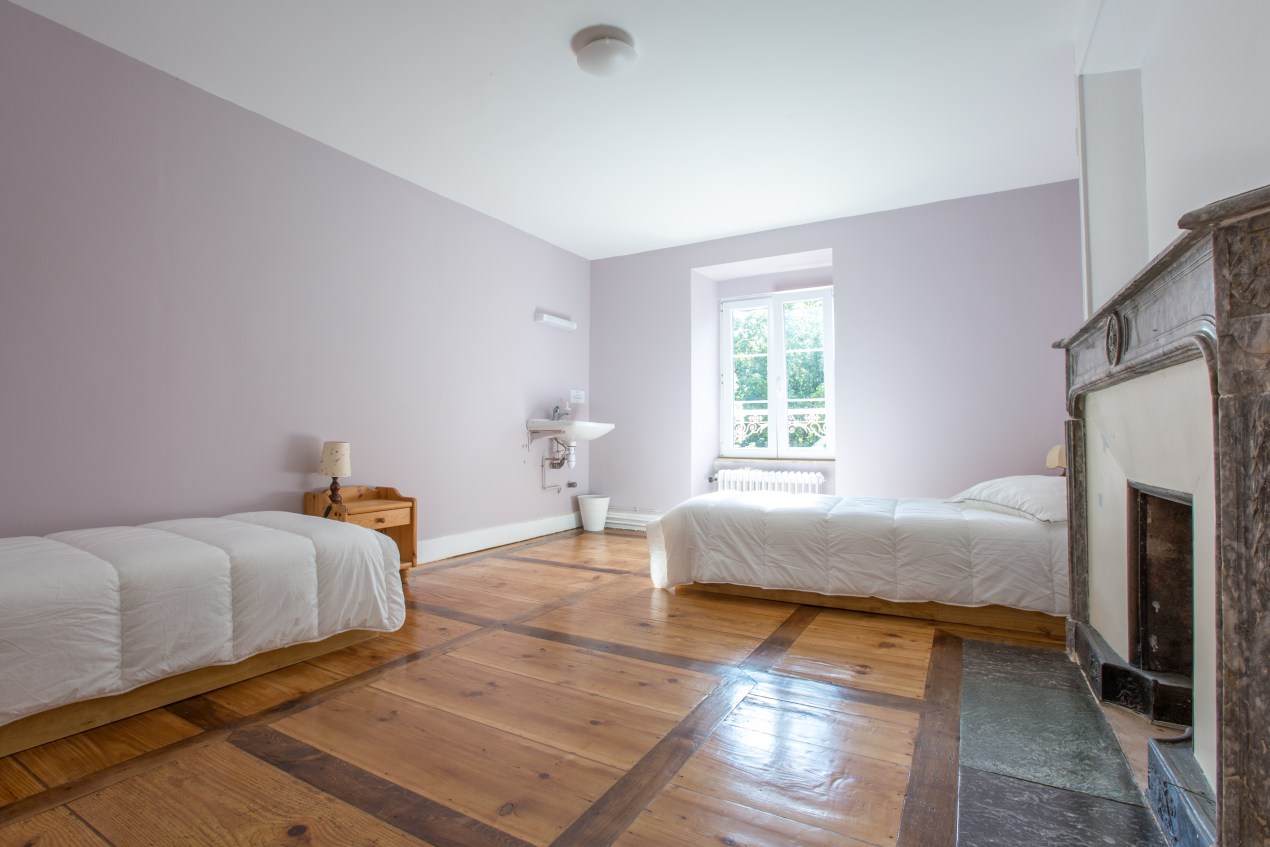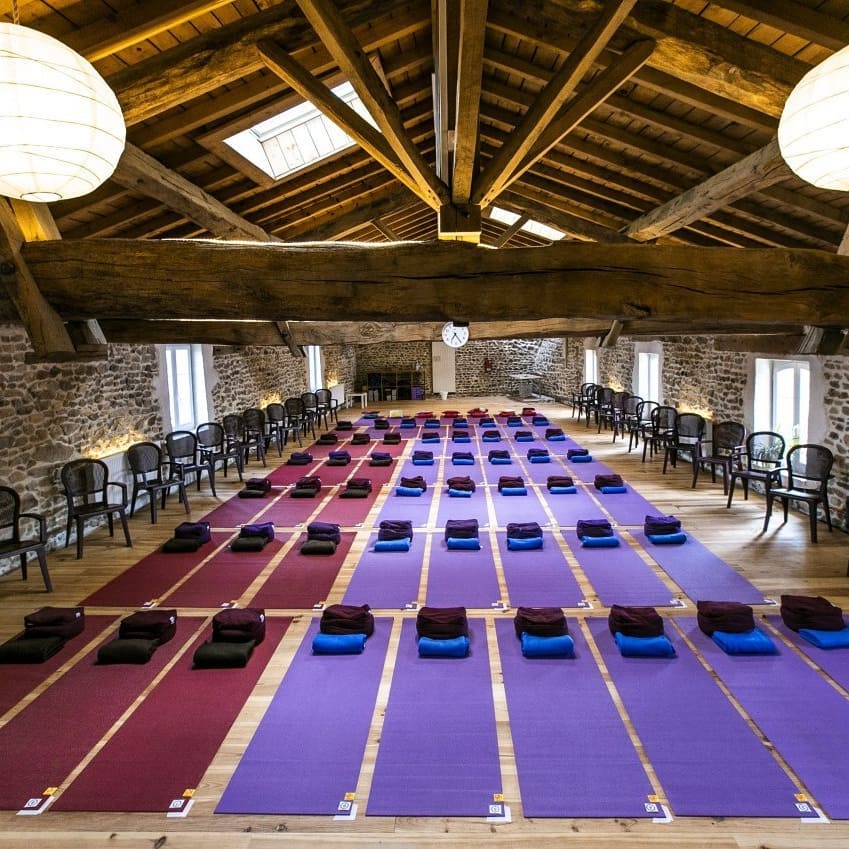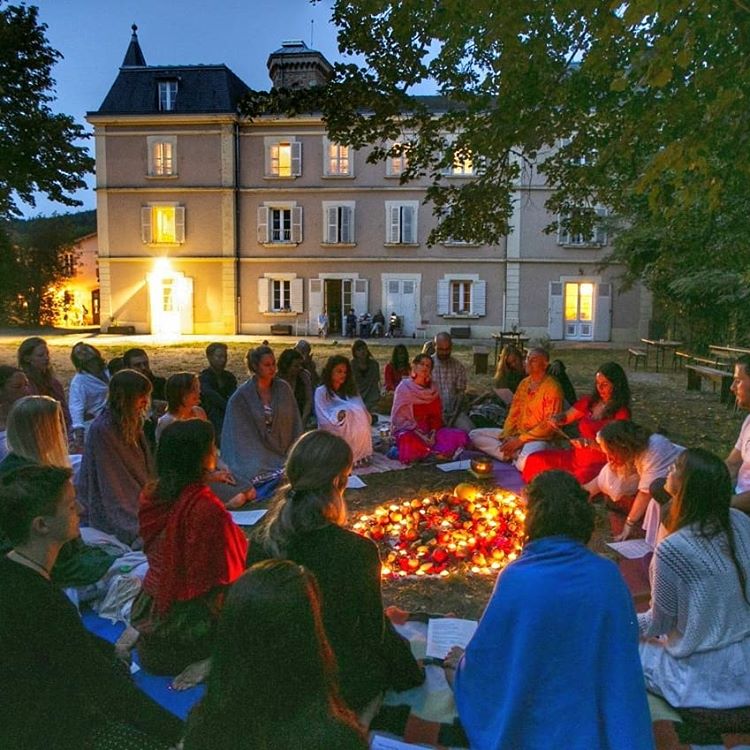 Nestled deep in a pine forest in the Rhone-Alps region of France, you'll find a gorgeous French manor. This is Hridaya Yoga – a luxury yoga retreat with a mission to teach yoga, meditation, and the philosophy of the consciousness of oneness. You'll certainly feel at one with nature, and yourself, from the stunning Domaine de Longeval manor, which sits on 17 acres of private land, reforested a few decades ago with conifer trees. Here, you will be treated to daily organic vegetarian and vegan meals, yoga lessons twice a day, and free roam of the rolling hills. Check in to one of the 26 carefully appointed rooms and get ready to relax. After a luxury yoga retreat at Hridaya, you will leave with all your chakras a little more open – especially your heart chakra.
Program:
Hridaya is structured as an ongoing yoga retreat, meaning you can check in at your leisure, stay for however long you please, and participate in as many yoga classes, meditation sessions, meals, and spa treatments as you like. For those who crave more structure, Hridaya also offers yoga teacher trainings and group yoga retreats on occasion.
What We Like:
What sets Hridaya apart from other luxury yoga retreats is not only its secluded and pastoral location, but the atmosphere. Here, the staff and teachers strive to create an aura of kindness, sweetness, and love.
Cost:
Starting at 220 USD
Château Longeval, 69870 Saint-Just-d'Avray, France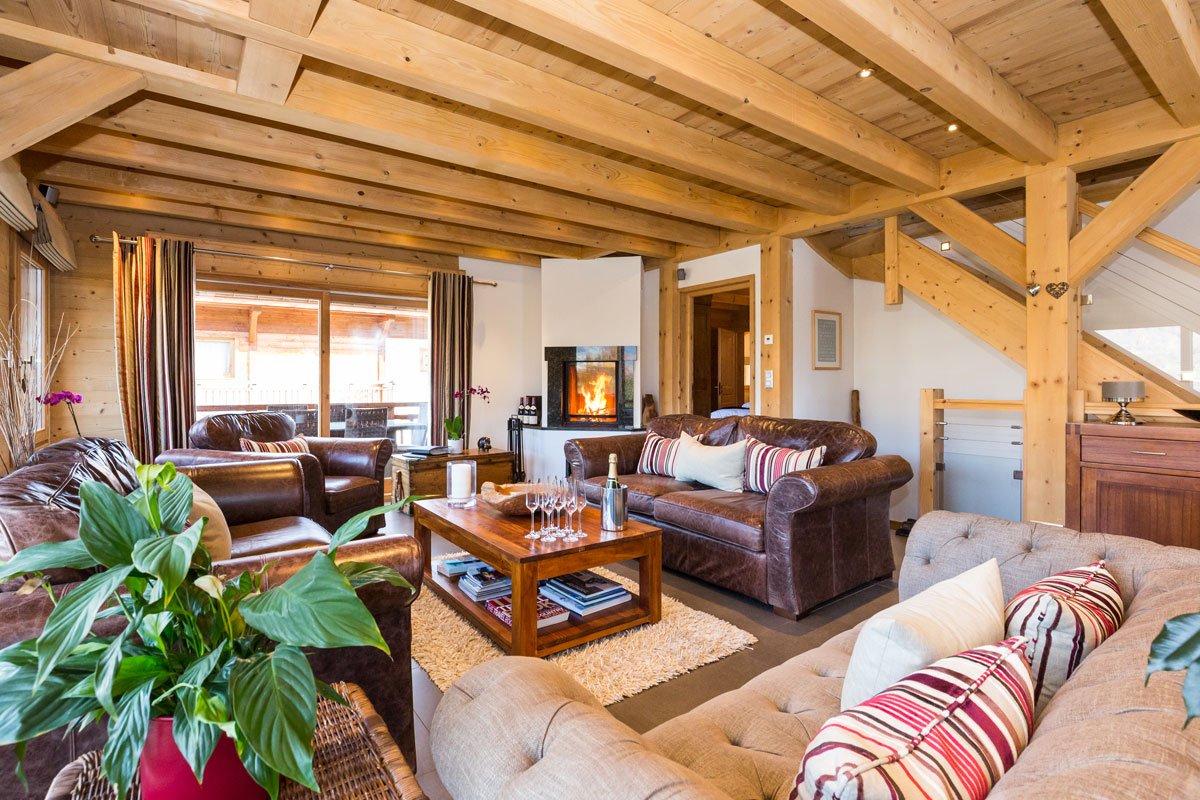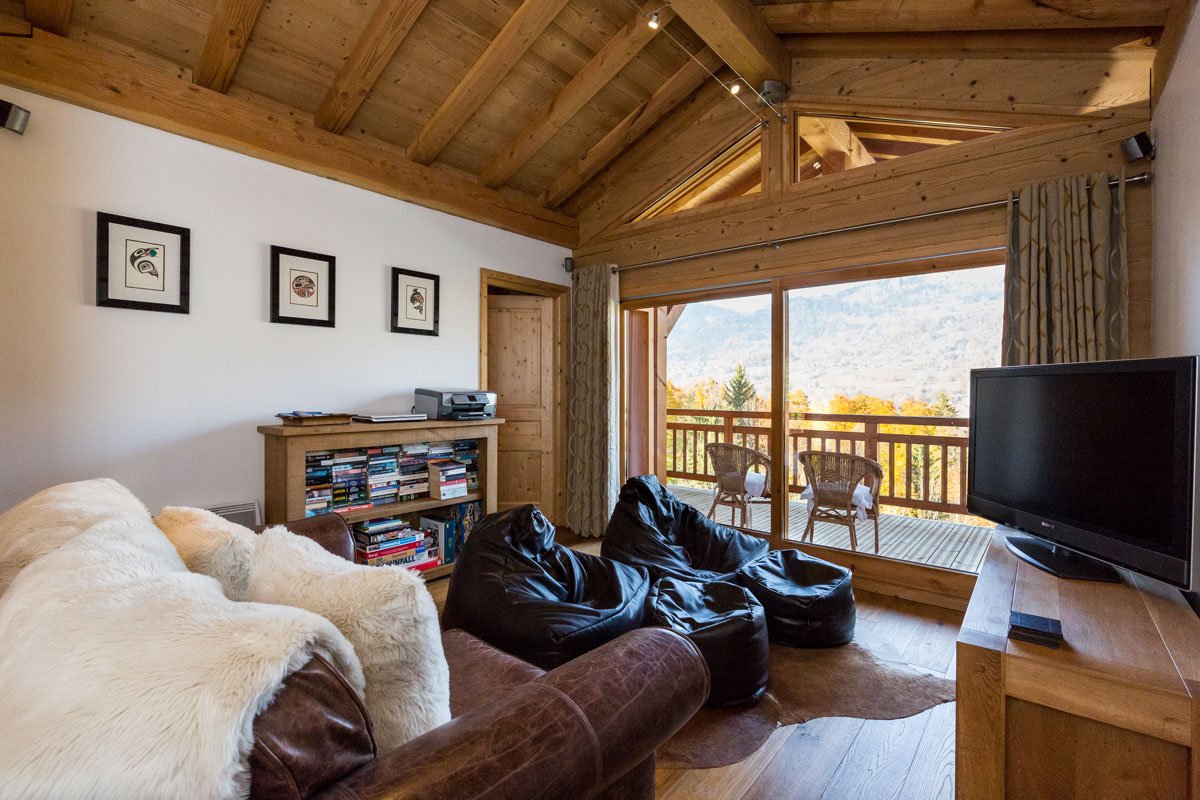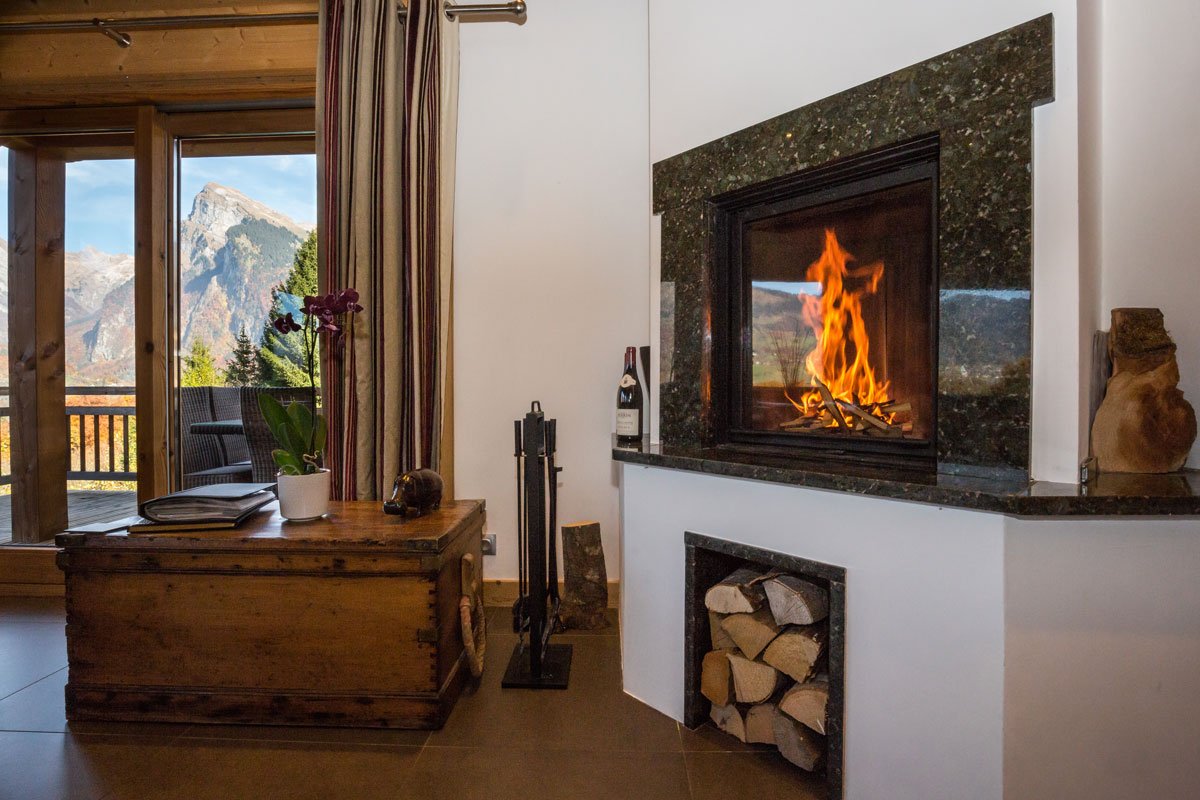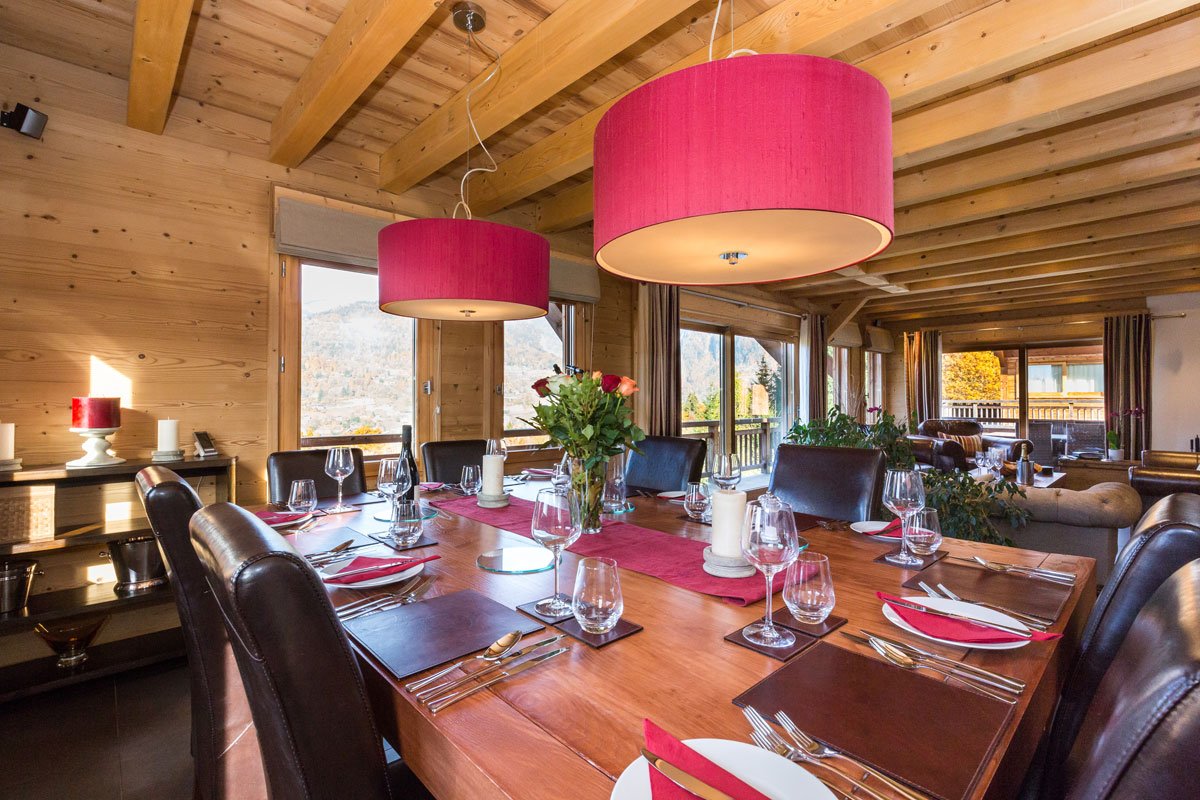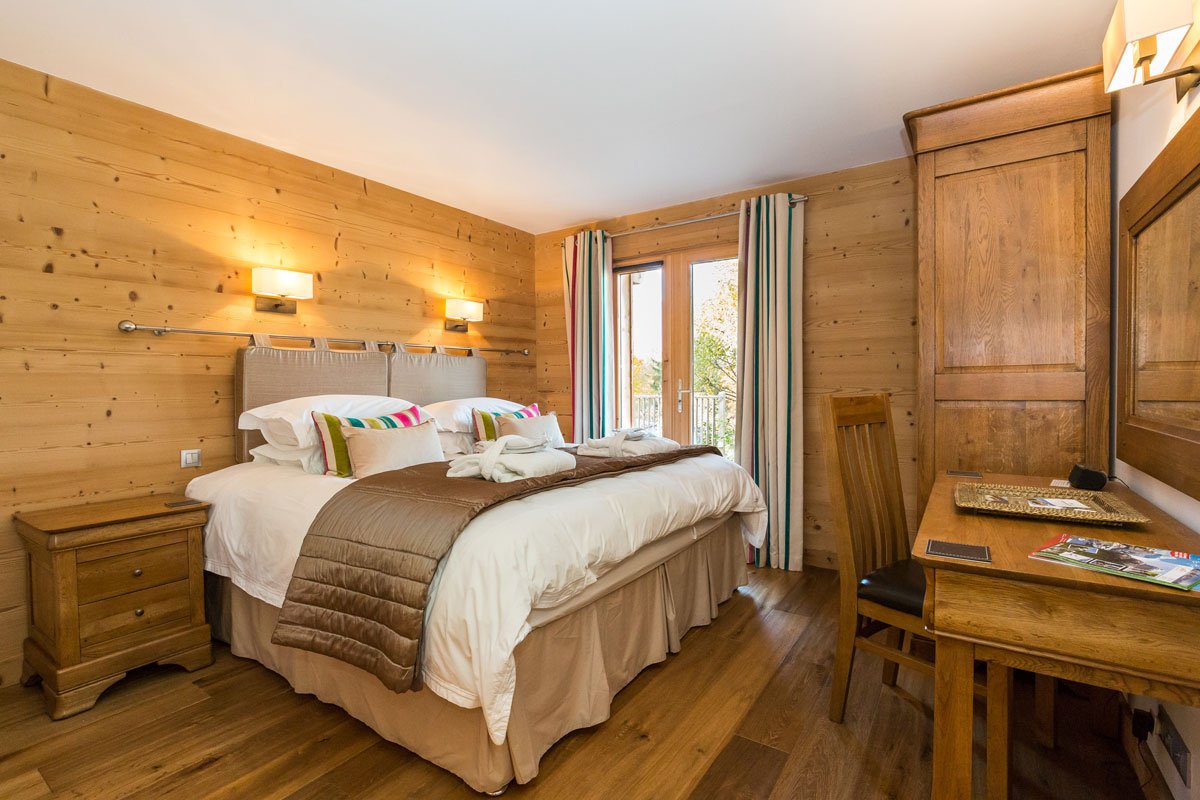 Lounge-at-Chalet-APASSION
Second-lounge-at-Chalet-APASSION
Log-fire-at-Chalet-APASSION
Dining-area-at-Chalet-APASSION
Bedroom-1-at-Chalet-APASSION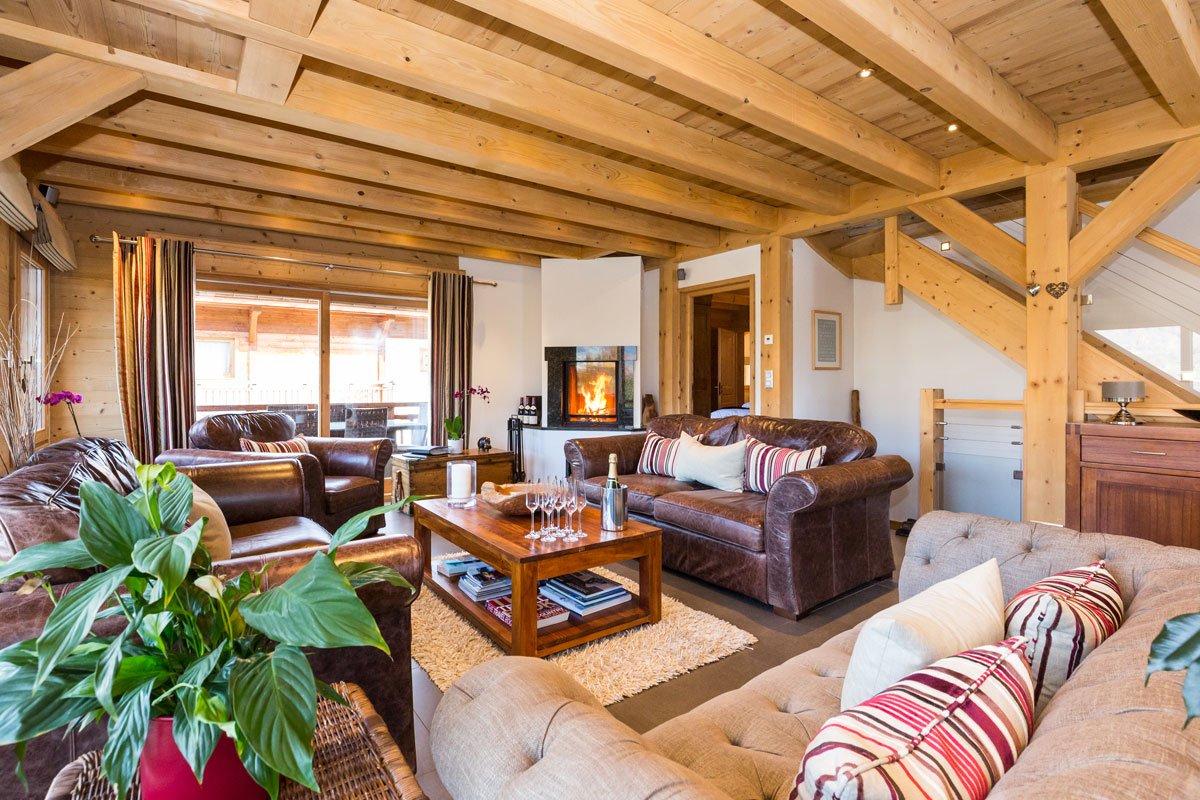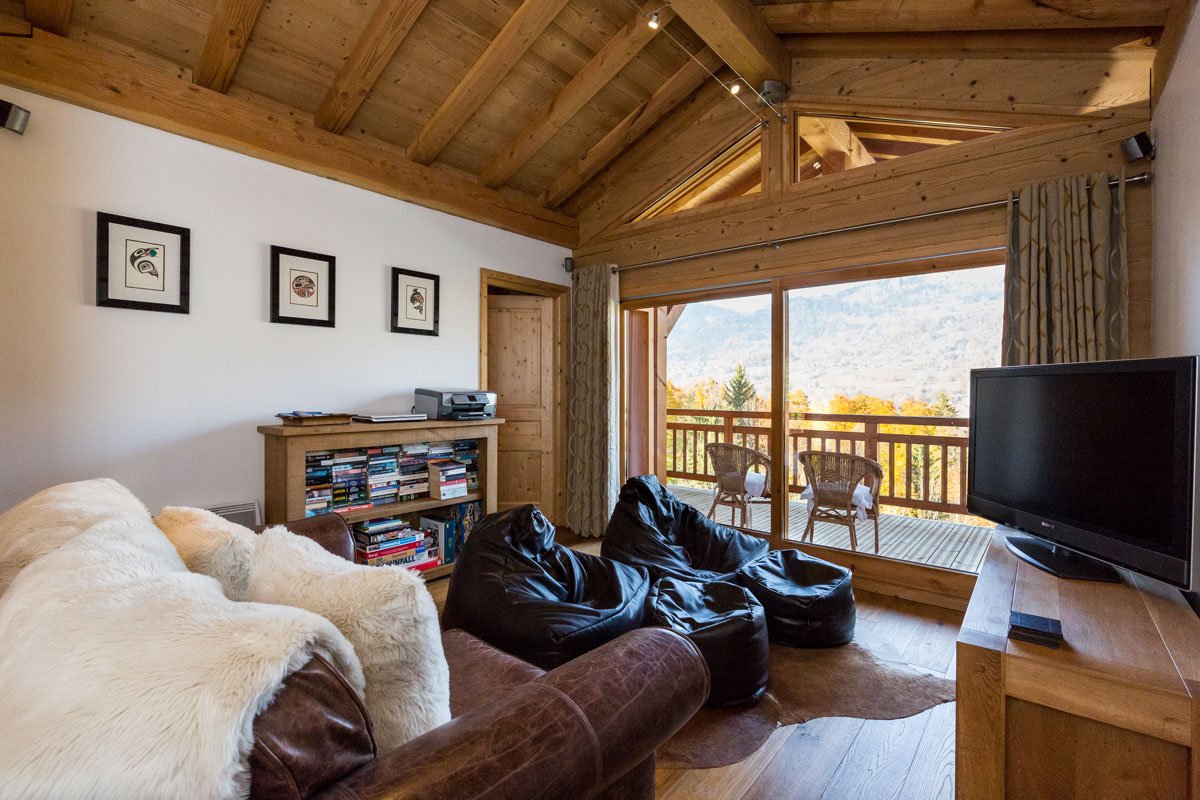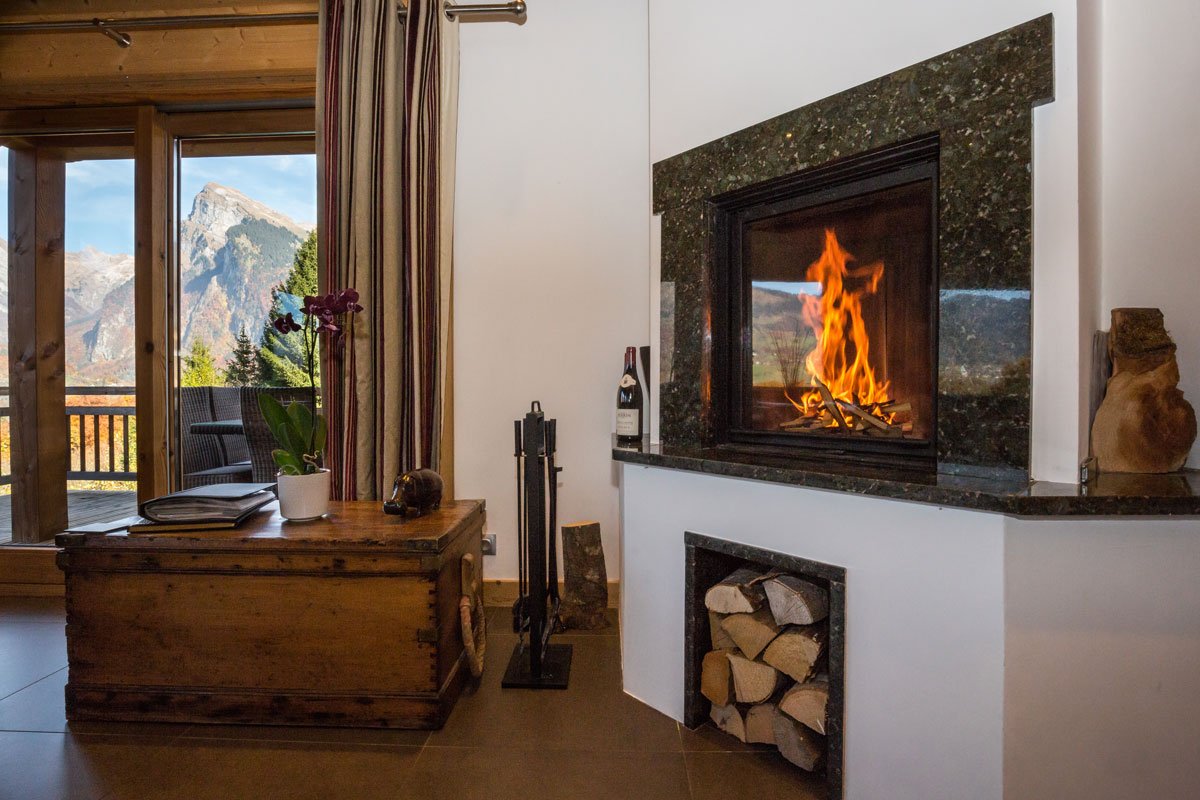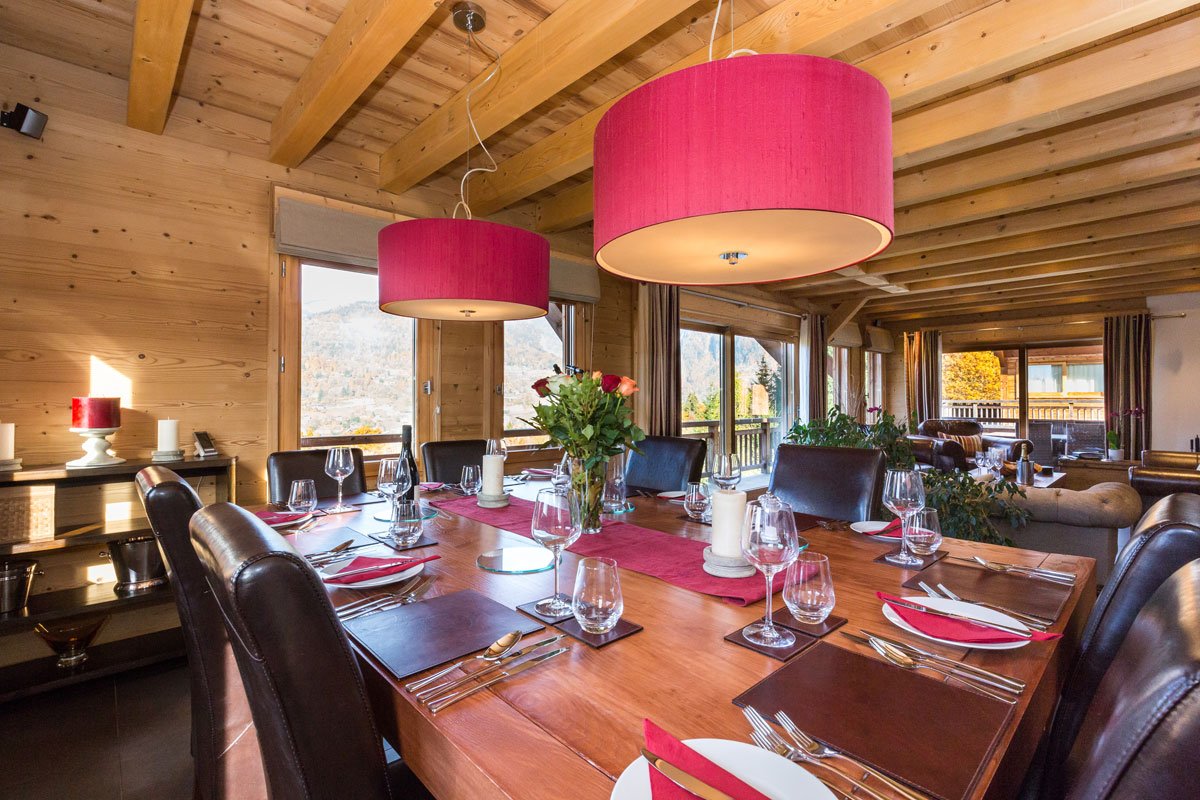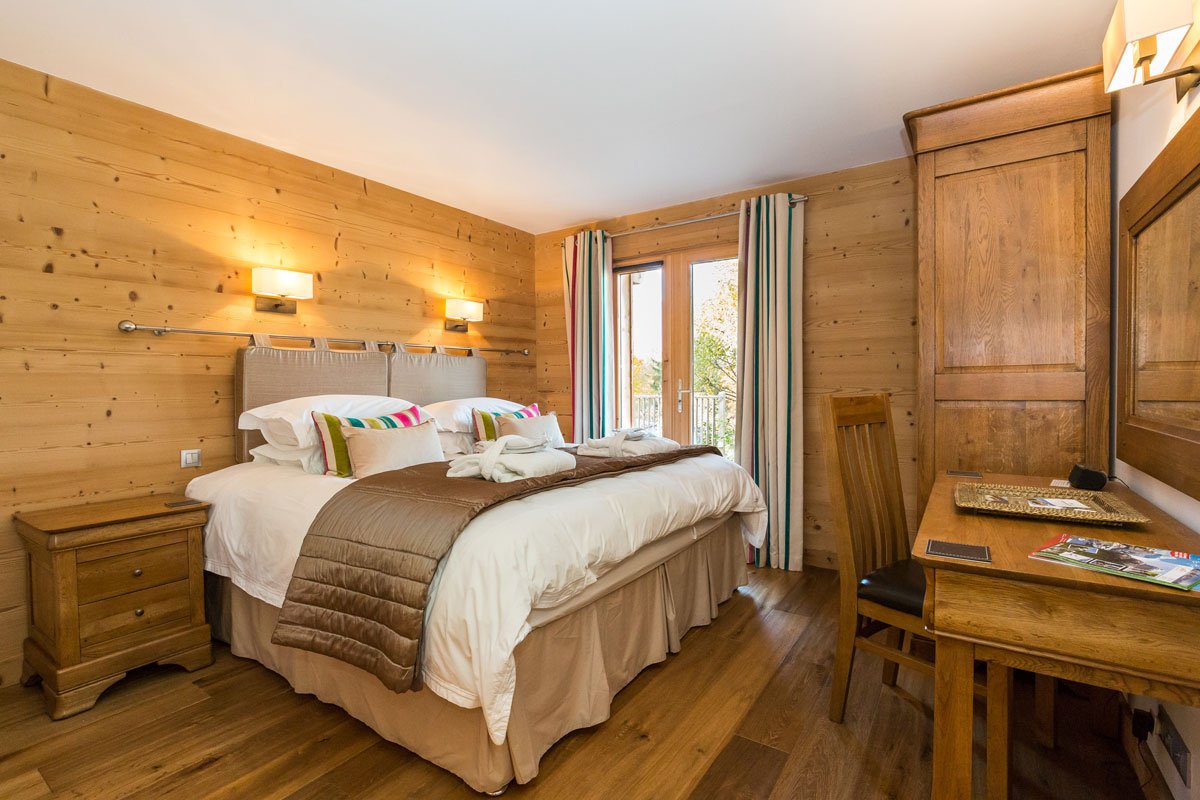 Imagine practicing yoga at a luxury yoga retreat, surrounded by a majestic skyline of the French Alps. After the intense practice, cool off in the mountain air, relaxing on the outdoor terrace. Get too cold? Just take a plunge in the outdoor hot tub, feeling your muscles relax as you gaze out at the secluded landscape. This could be your reality at one of the many yoga retreats offered throughout the year at APASSION, a luxury chalet located in Samoens, a French village near the Alps. Here, you'll enjoy views of the Giffre Valley, be treated to pampering afternoon tea, on demand massages, and deep connections with fellow retreat attendees.
Program:
Here, your retreat experience will be gently guided by Tess Klotz, a yoga teacher with over 15 years of experience. Klotz's retreats are specially designed to interweave both Western medical science, with the Eastern practices of Iyengar Yoga, Ashtanga Yoga, and Tibetan Yoga. This special mix of yoga styles mirrors the experience you'll have at the APASSION chalet.
What We Like:
Enjoy your meals al fresco on the expansive deck, or tuck yourself up inside the cozy interior. Whatever season you decide to come to APASSION, you will have a wonderful experience.
Cost:
Starting at 610 USD
77 Chemin du Battieu, 74340 Samoëns, France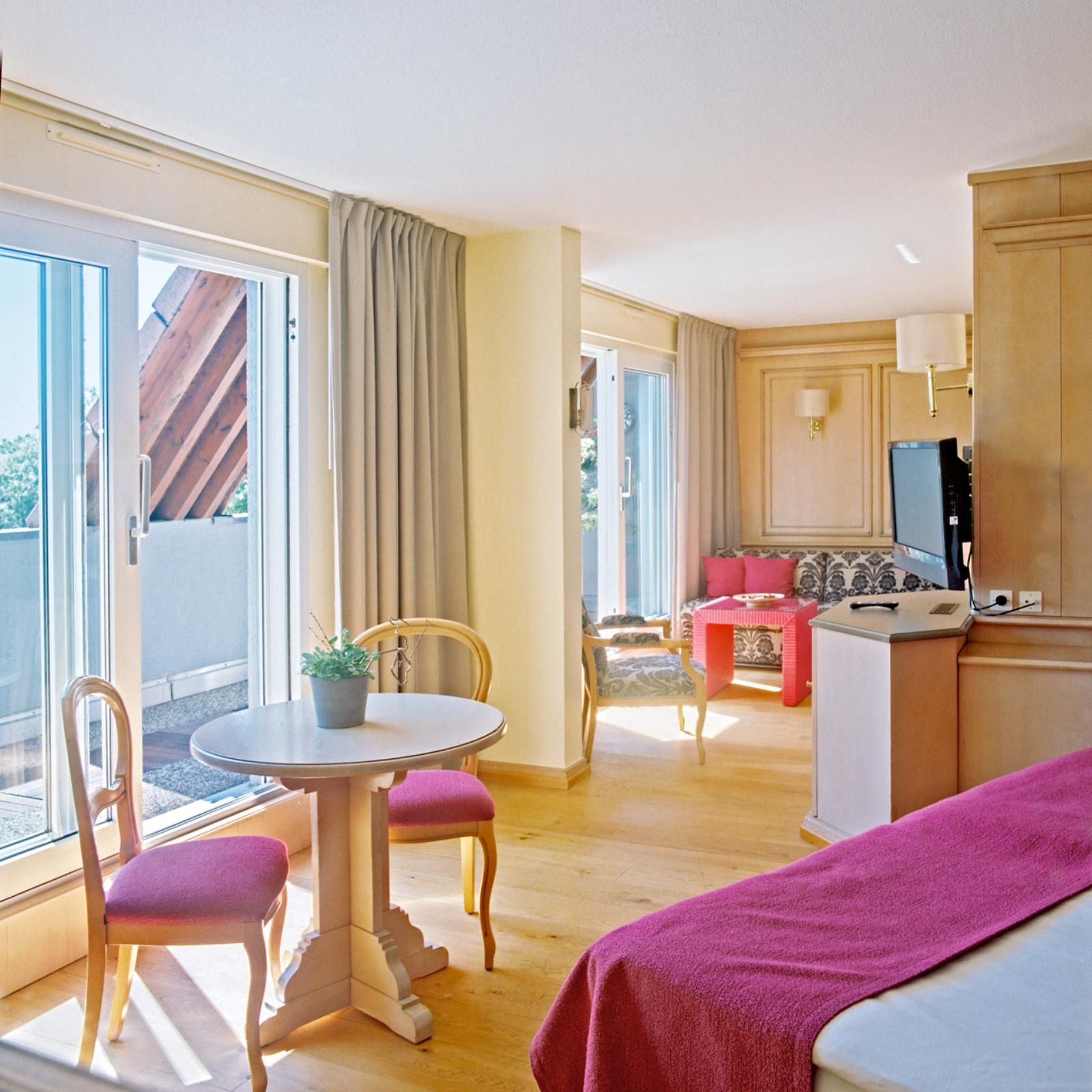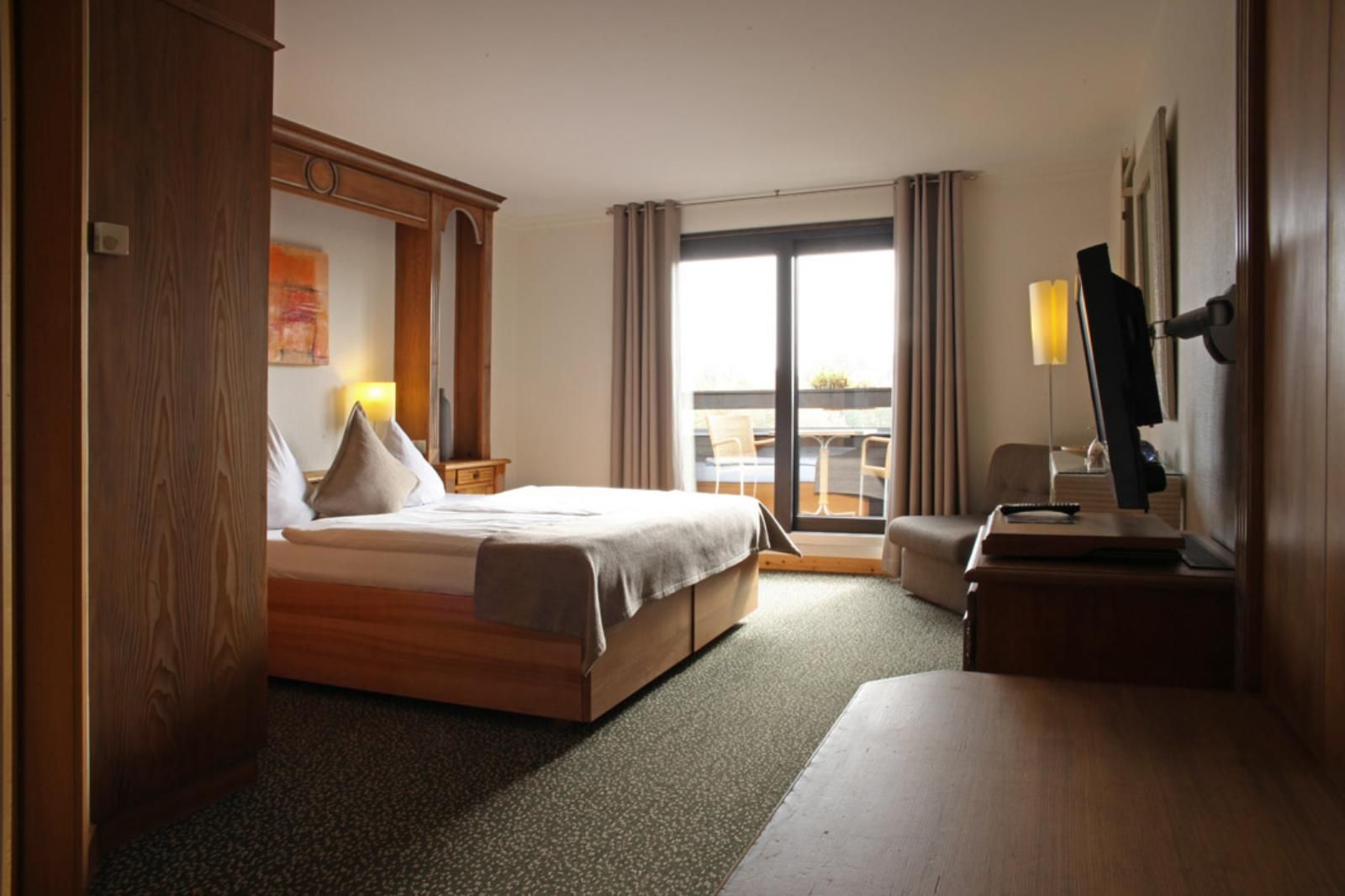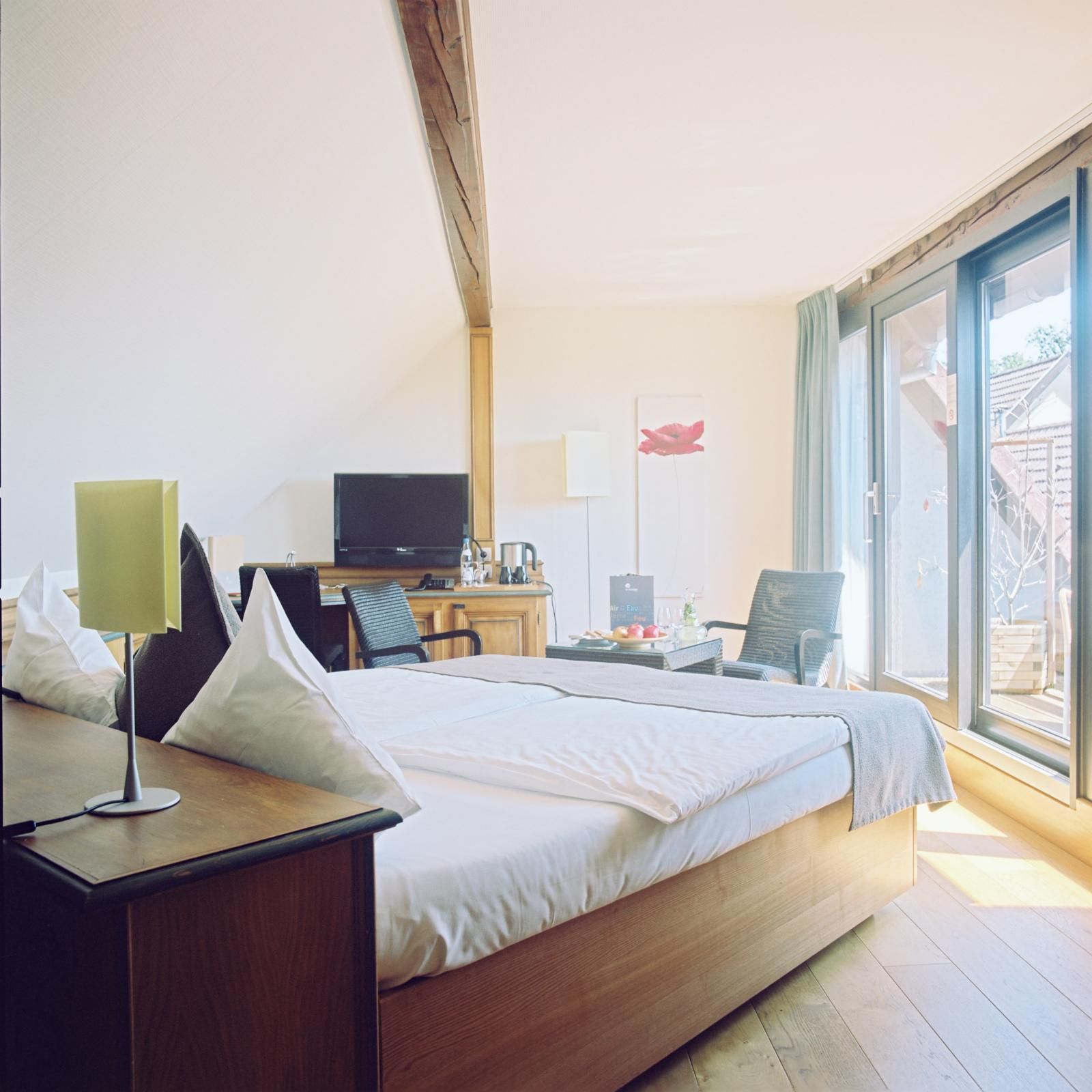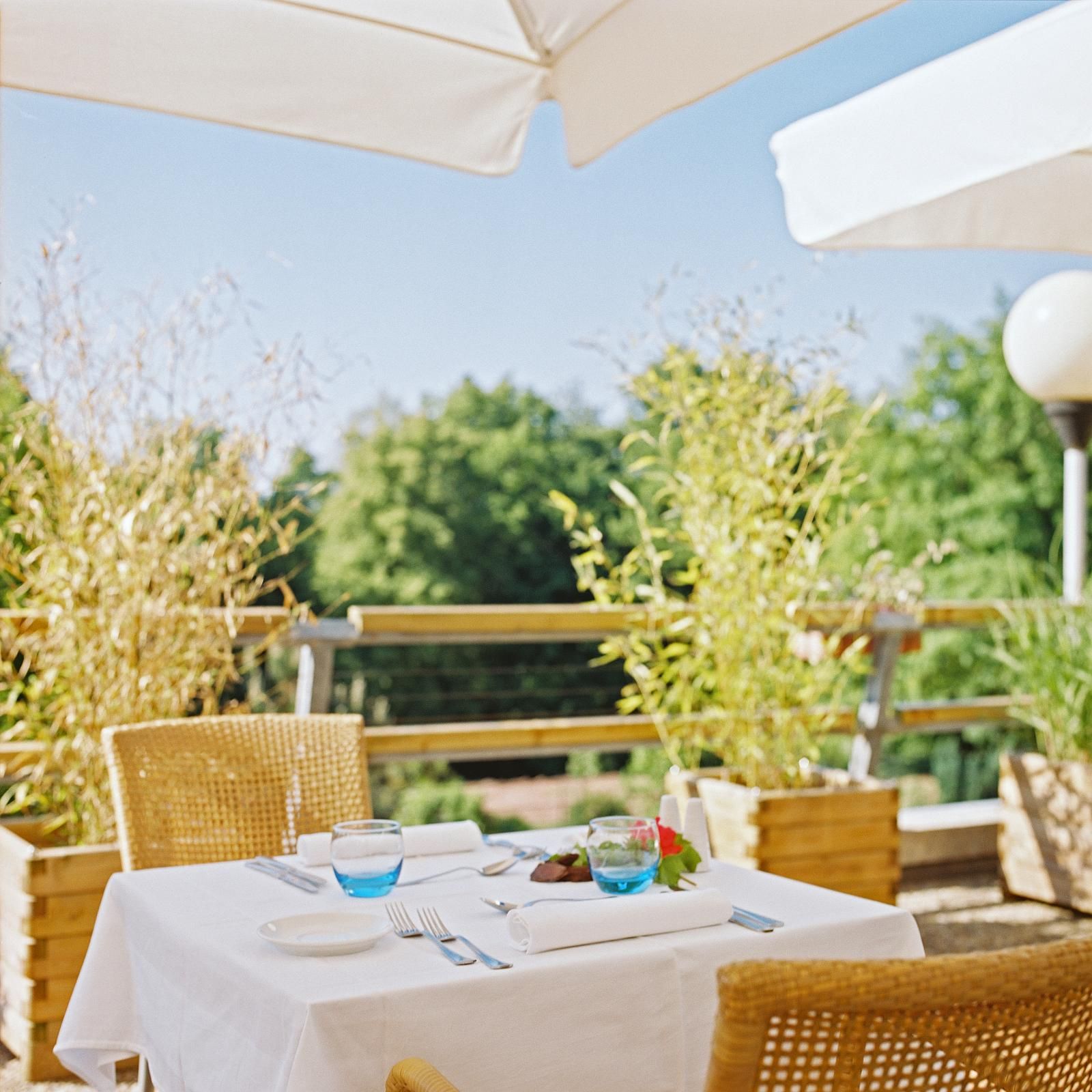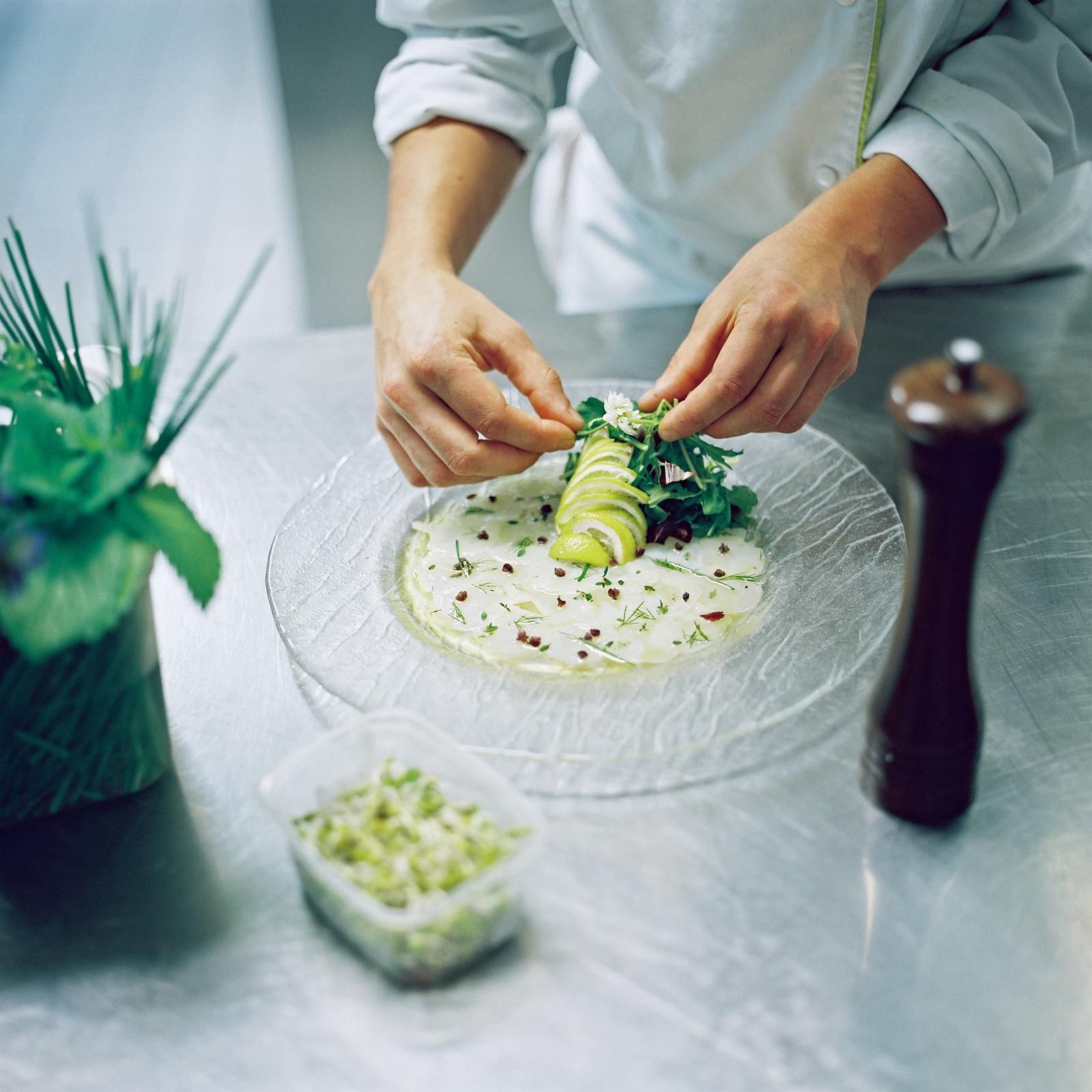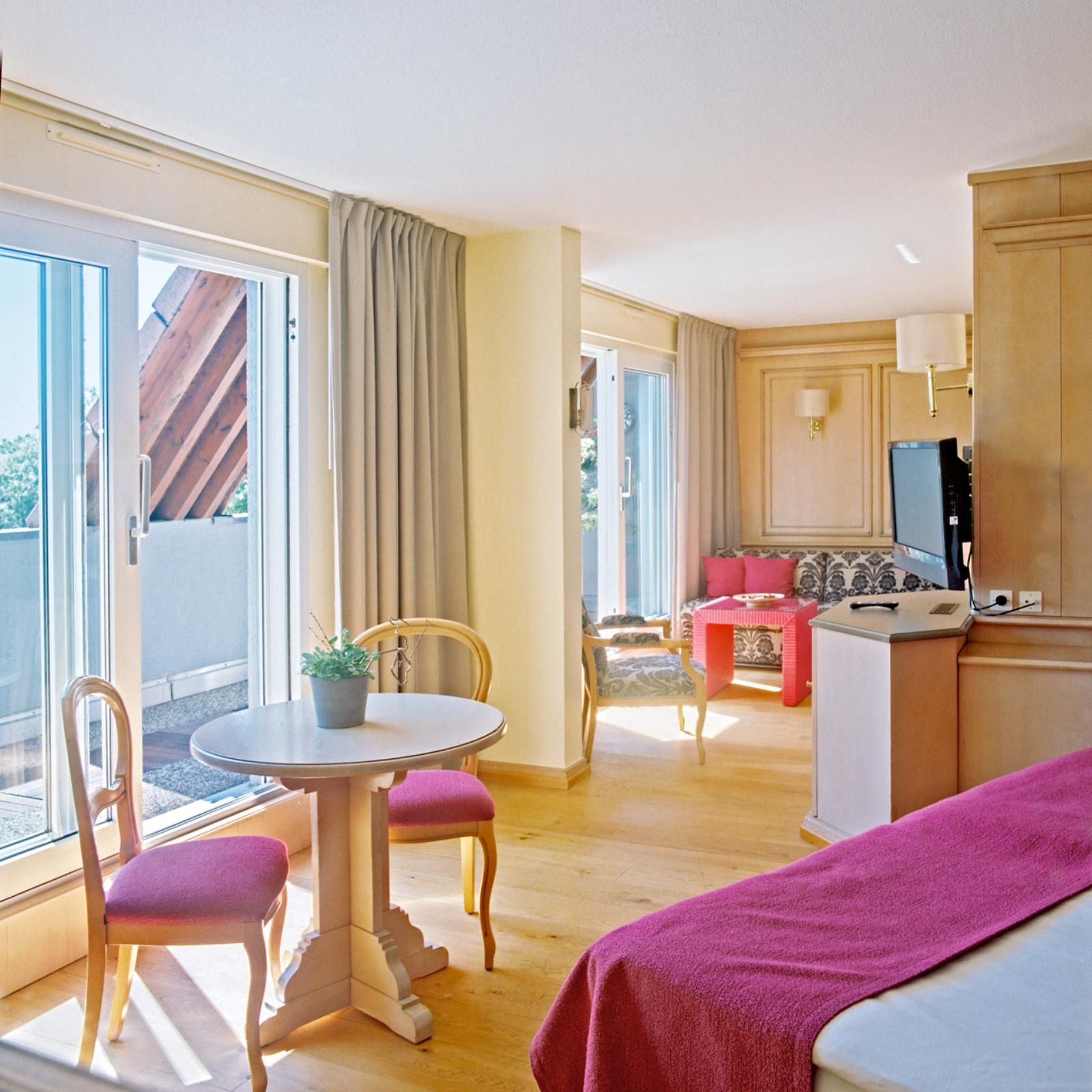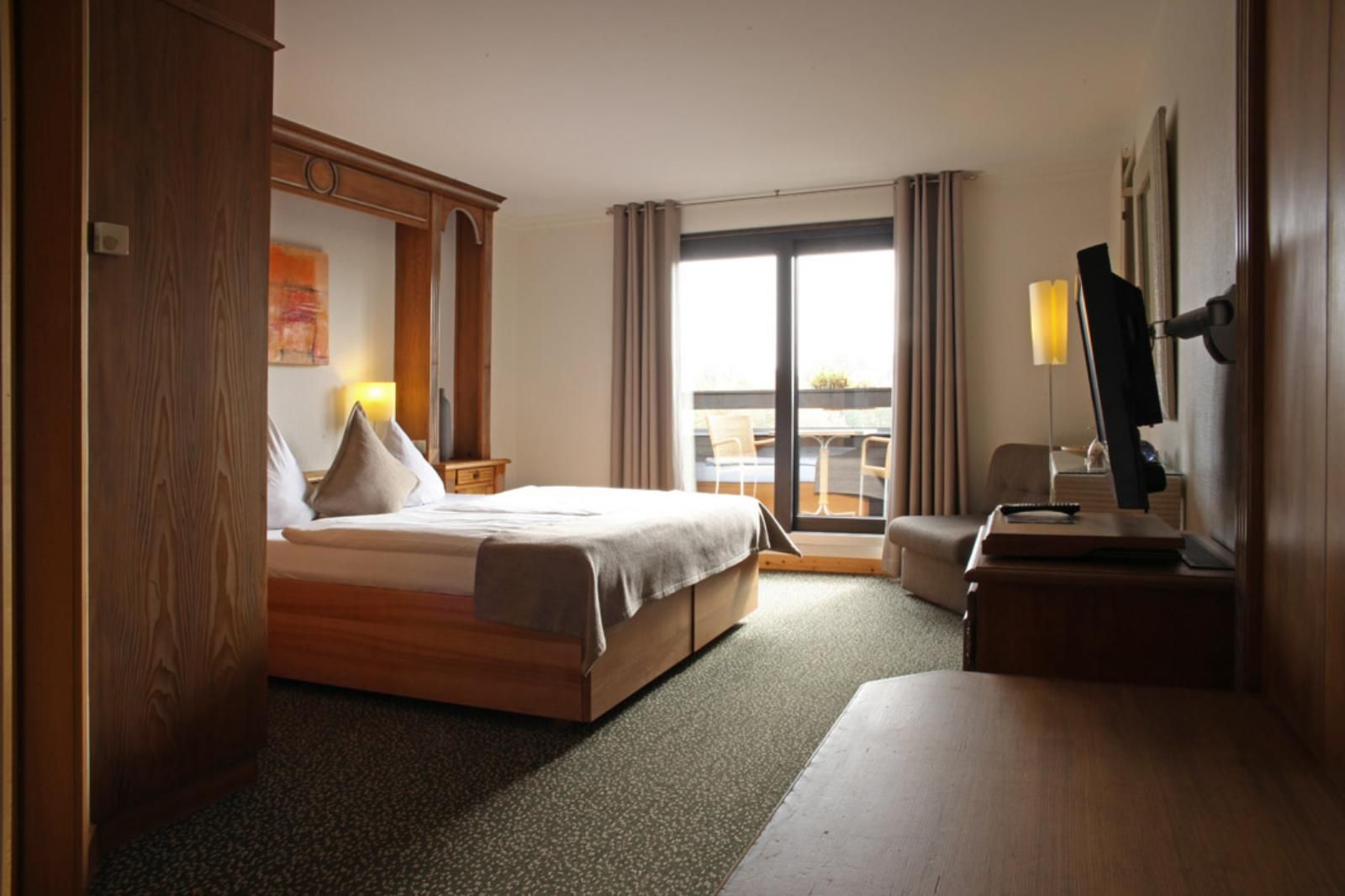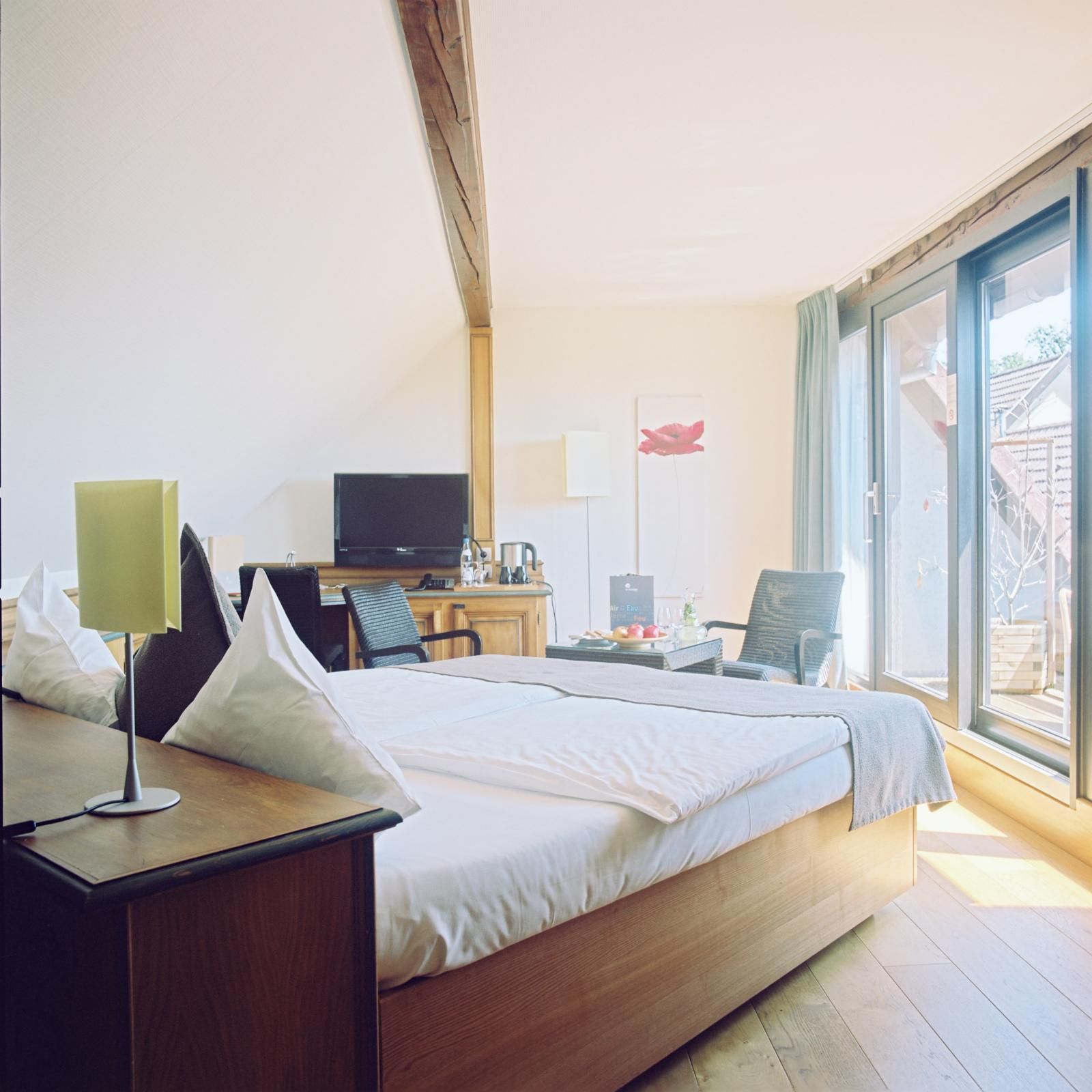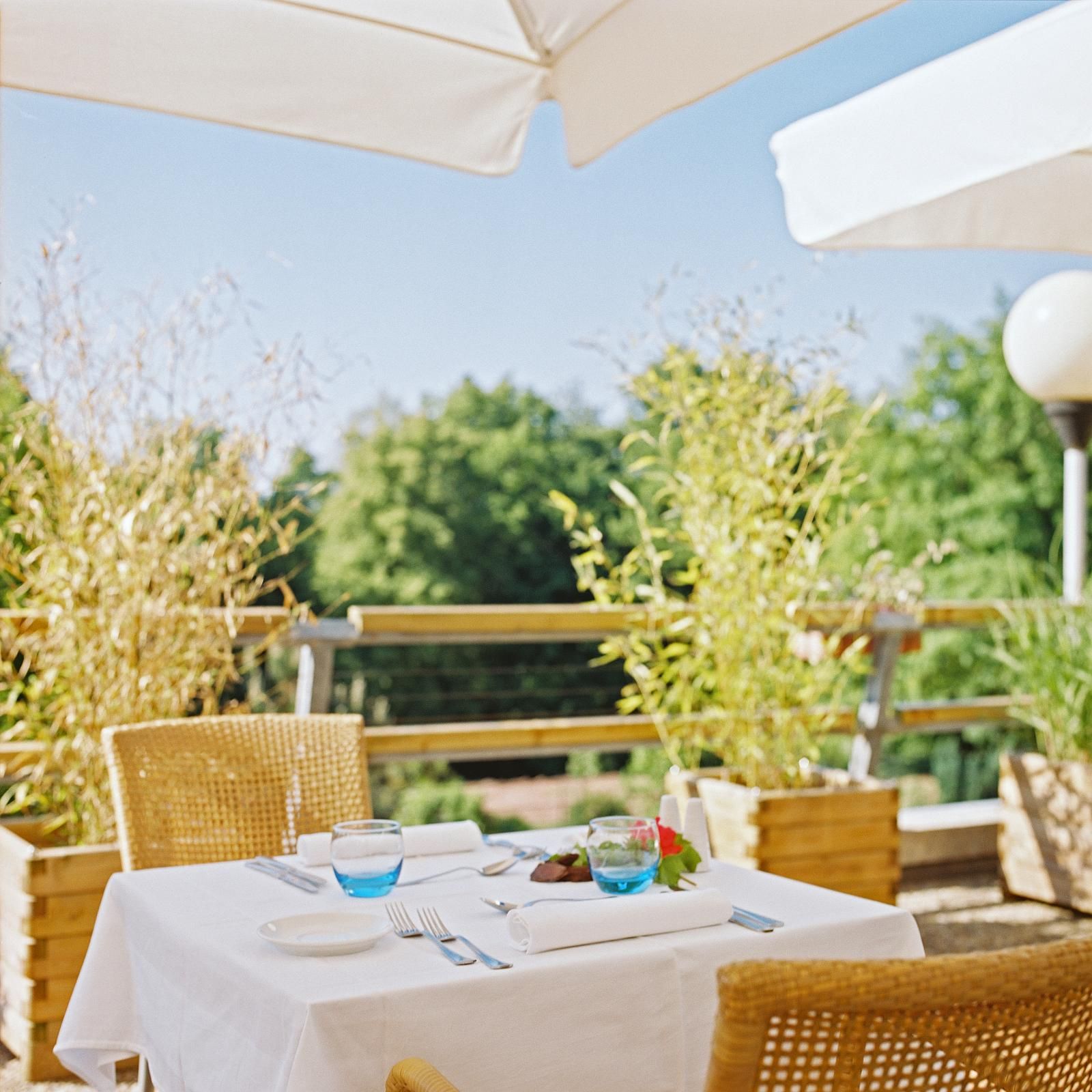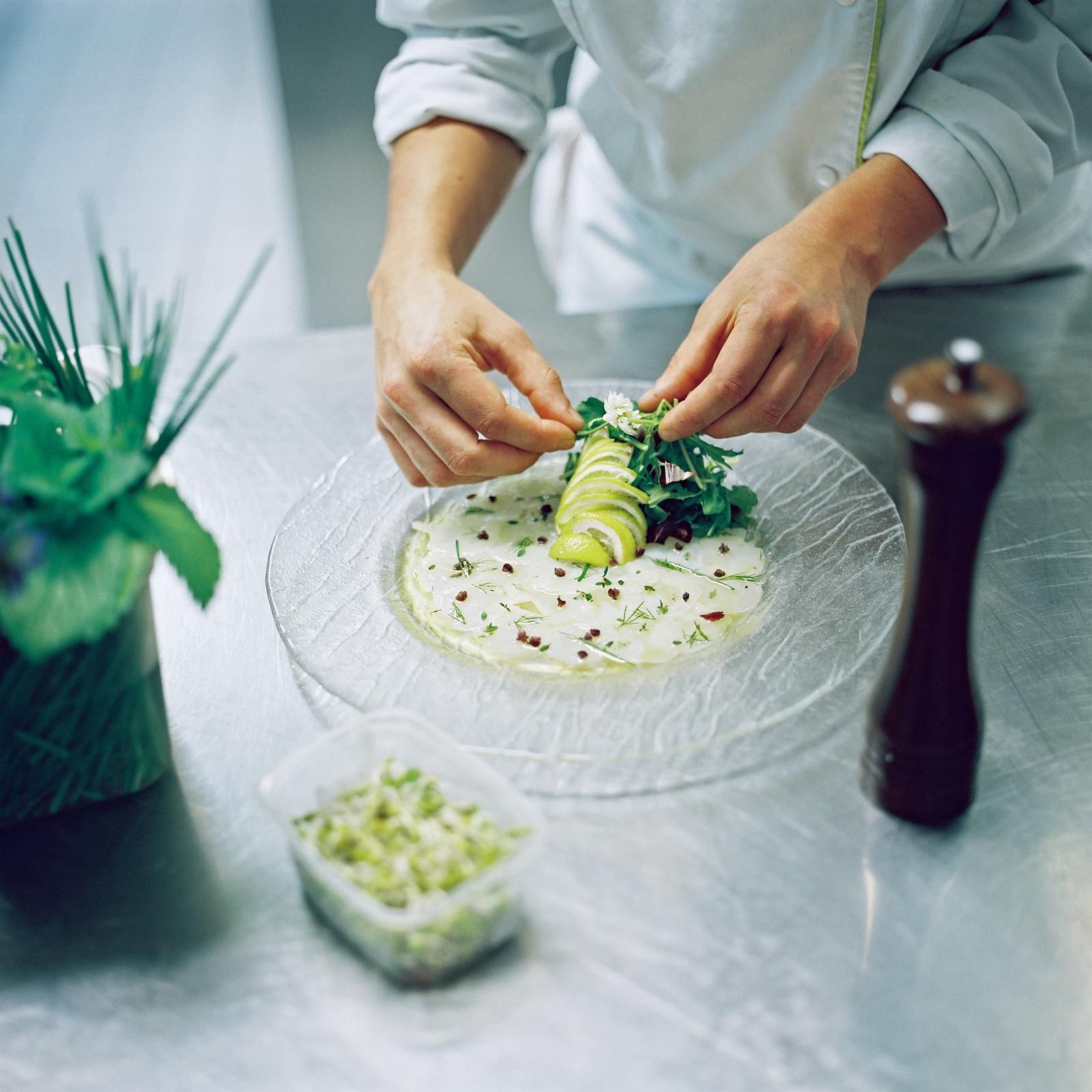 Deep in the woods of France's Alsace region, you'll find one of the most pristine and luxury retreat centers in all of France. This is La Clairiere – a yoga retreat center run by Leading Retreats. At La Clairiere guests have a wide range of structured general wellness retreats to choose from, including Forest Qi Gong, Wellbeing Through Traditional Chinese Medicine, Detox, Stress Relief, Weight Balance, and more. La Clairiere also offers multiple varieties of meditation retreats, each offering meditation classes, wellness consultations, and daily organic meals. And finally, you can opt for the traditional yoga retreat.
Program:
At La Clairiere, you have the freedom to design your own personal yoga retreat, choosing among private yoga lessons suited to your level, interests, and goals, and various spa treatments.
What We Like:
When not practicing yoga or meditation, you may relax and soak in the surrounding nature – La Clairiere is situated in the UNESCO Biosphere Reserve of Vosges du Nord. Of course, you can also retreat to your private bedchamber, built using local sustainable wood.
Cost:
Starting at 680 USD
63, route d'Ingwiller 67290 La Petite Pierre, France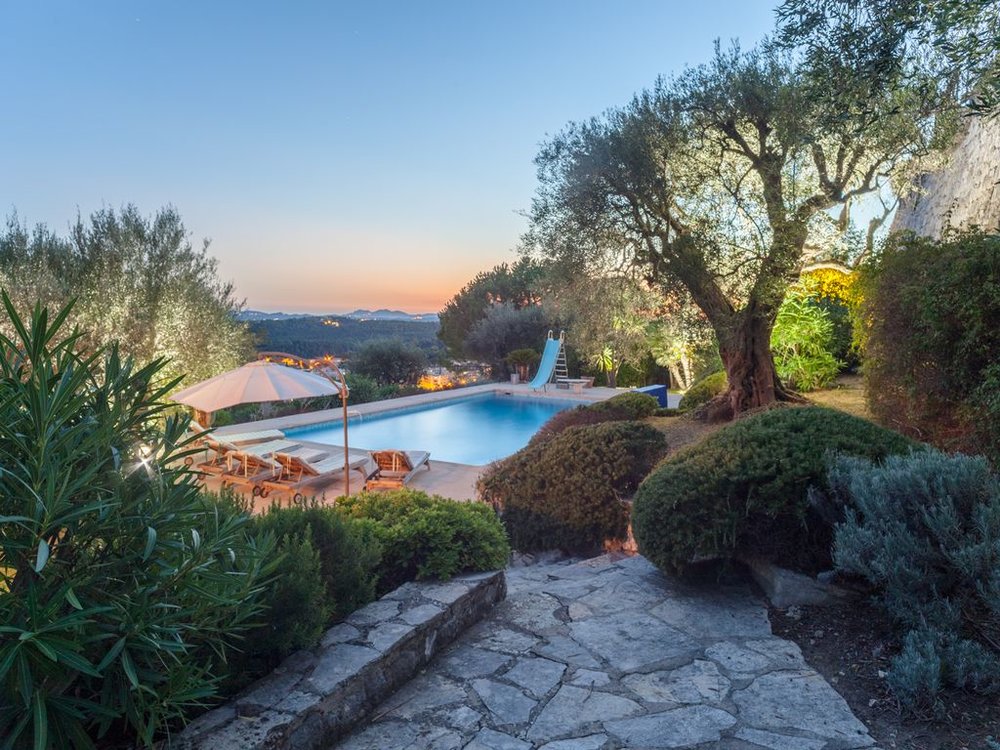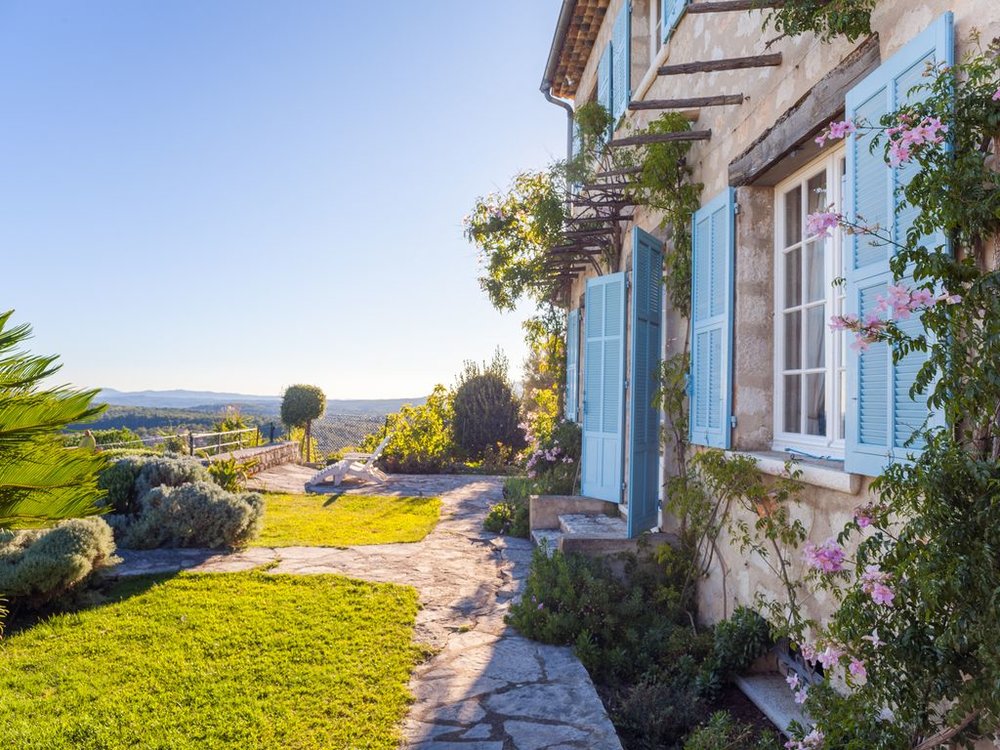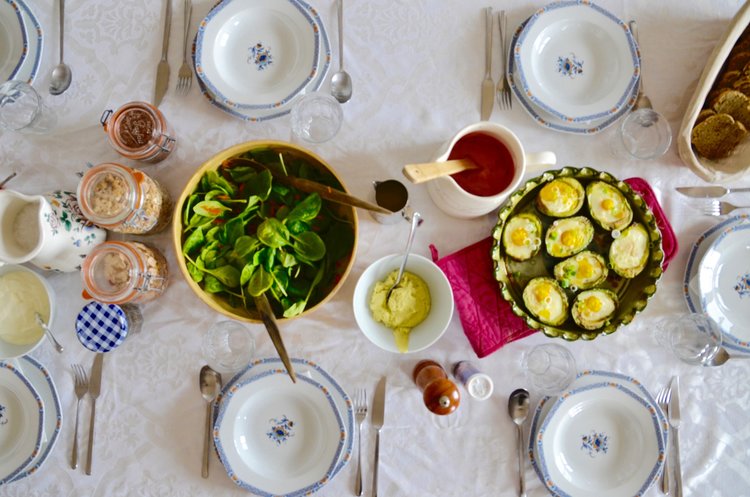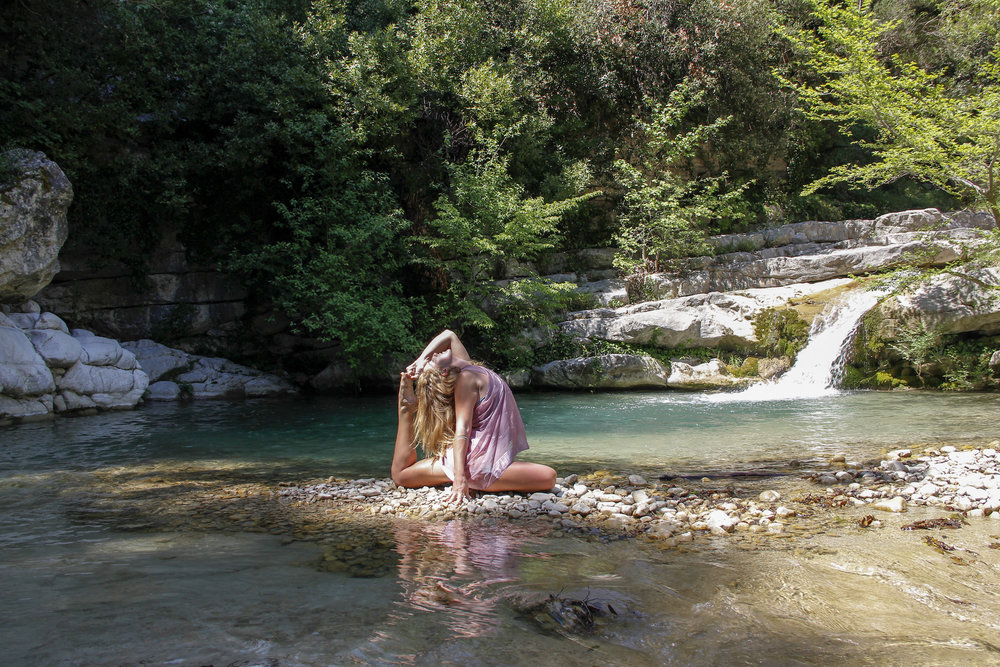 yoga-retreat-france-breakfast
yoga-retreat-france-waterfall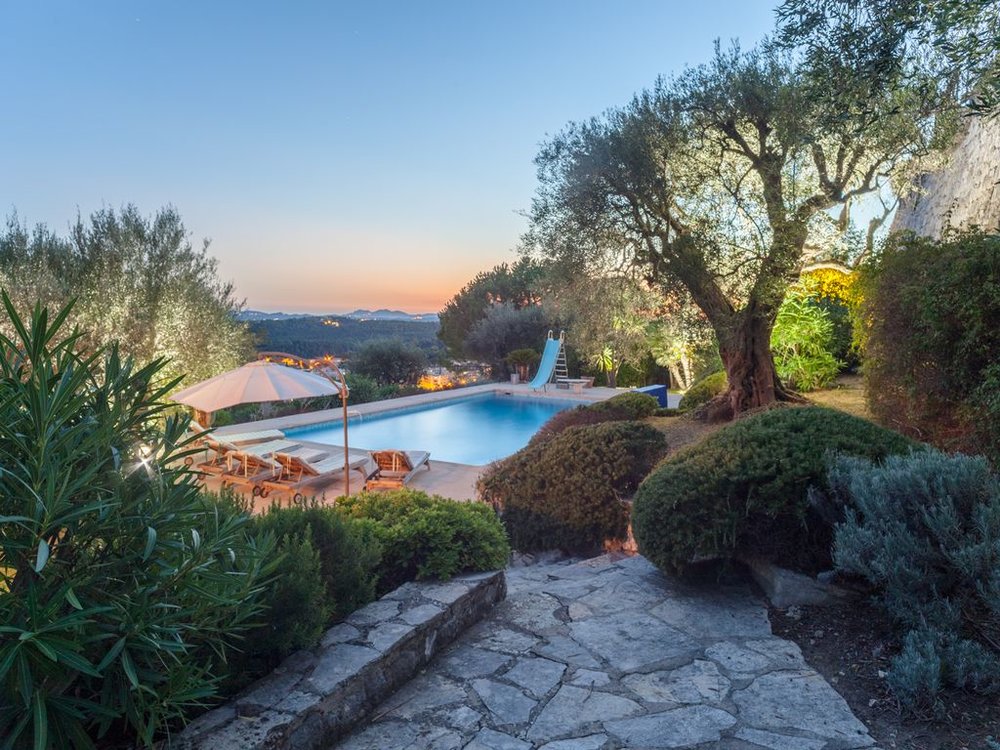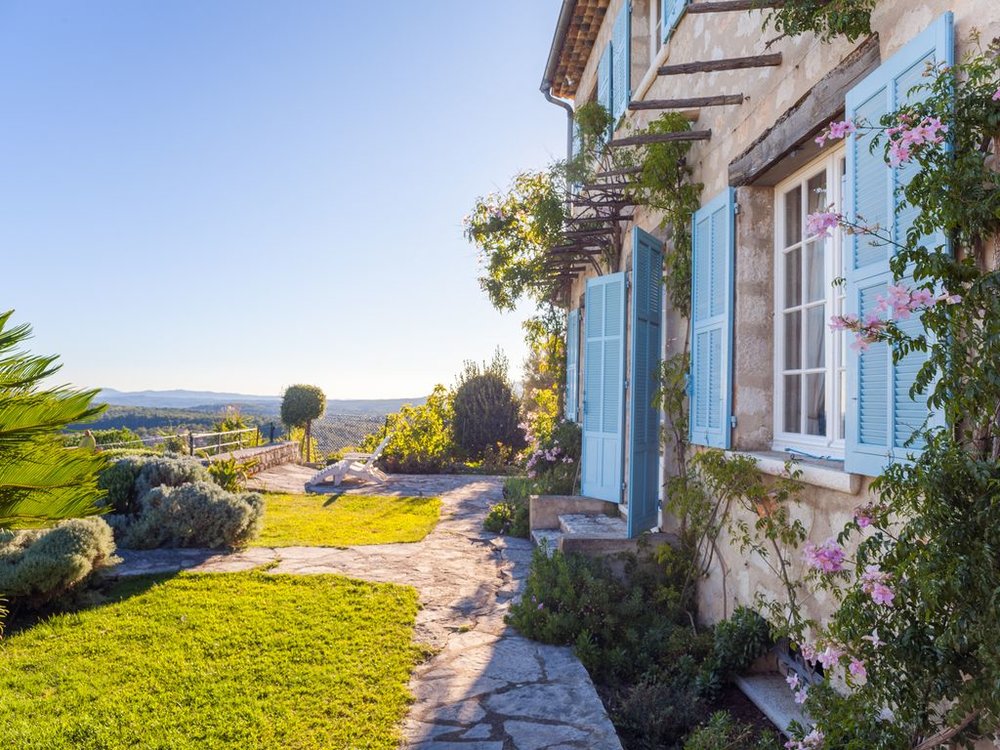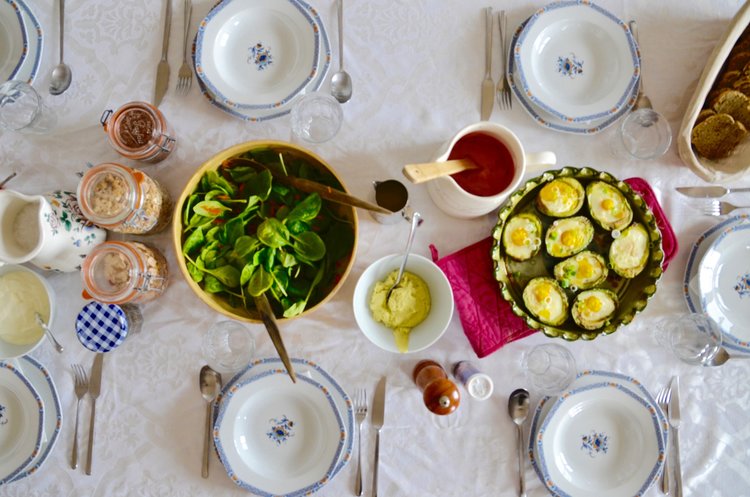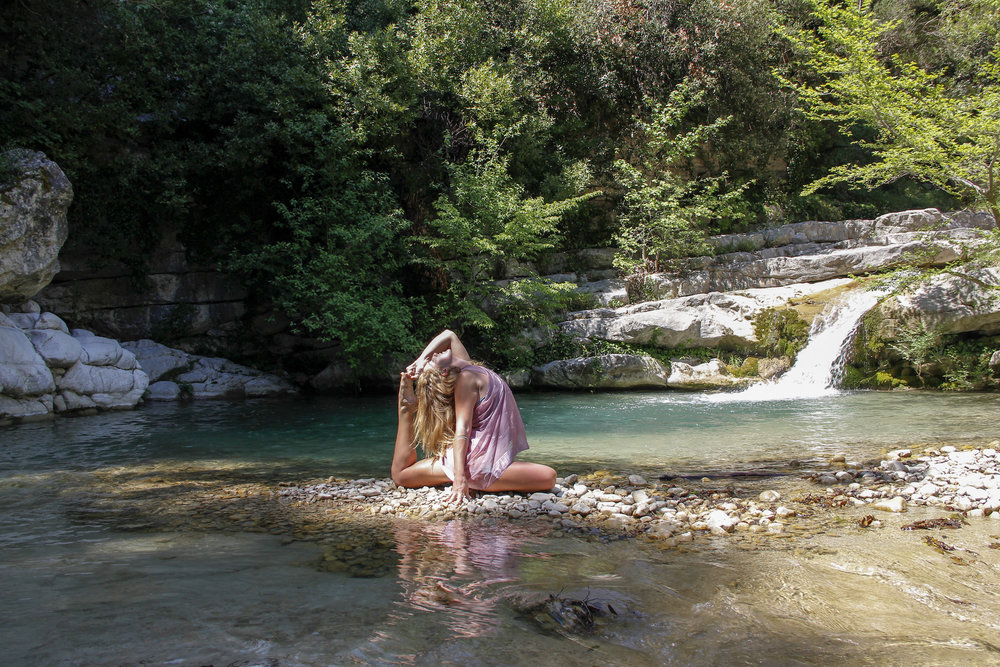 Yoga Healing Nature is a traveling yoga company that offers yoga retreats around the world, each with a focus on spiritual healing and cleansing. They regularly offer retreats in France, including the upcoming southern France retreat at Le Claoux, a gorgeous French manor. Delve into your inversion practice, or take part in one of the French culture workshops such as chocolate making or portrait drawing. Alternatively, use your free time to explore the cobbled streets of Vence, or simply relax by the pool and enjoy the southern France sunshine. So give yourself a week – of healing, of revitalizing, of connecting with fellow yogis and humans, of returning to your true self. With the help of the Yoga Healing Nature retreat in southern France, a week is all you'll need.
Program:
This particular retreat is taught by yoga teachers Christian Gentile and Chloe Porter, whose dedication to the practice and complementary teaching styles will lead you through this transformational week. The retreat itself features four hours of yoga asana practice per day, mixing fast-paced vinyasa with gentle yin. There will also be yoga workshops where poses are broken down in detail and questions can be answered.
What We Like:
During this retreat, you'll live in Le Claoux with your fellow retreat attendees, in the medieval village of Vence. From your bedroom window, you can spot the azure sea and curving coast of the aptly named Cote d'Azure.
Cost:
Starting at 1,500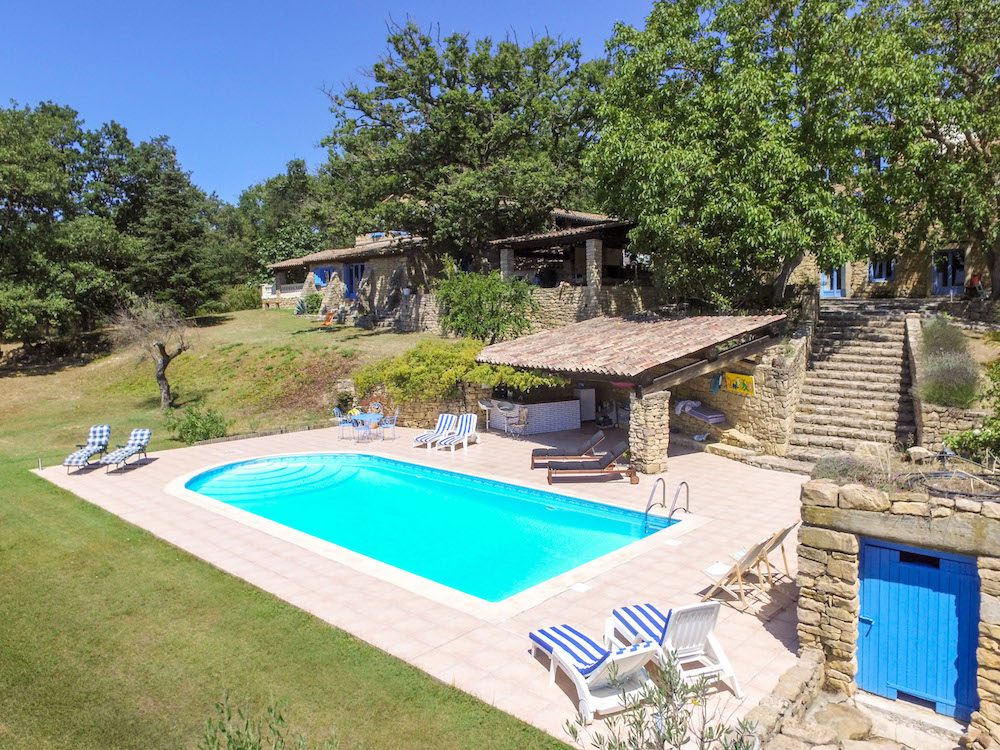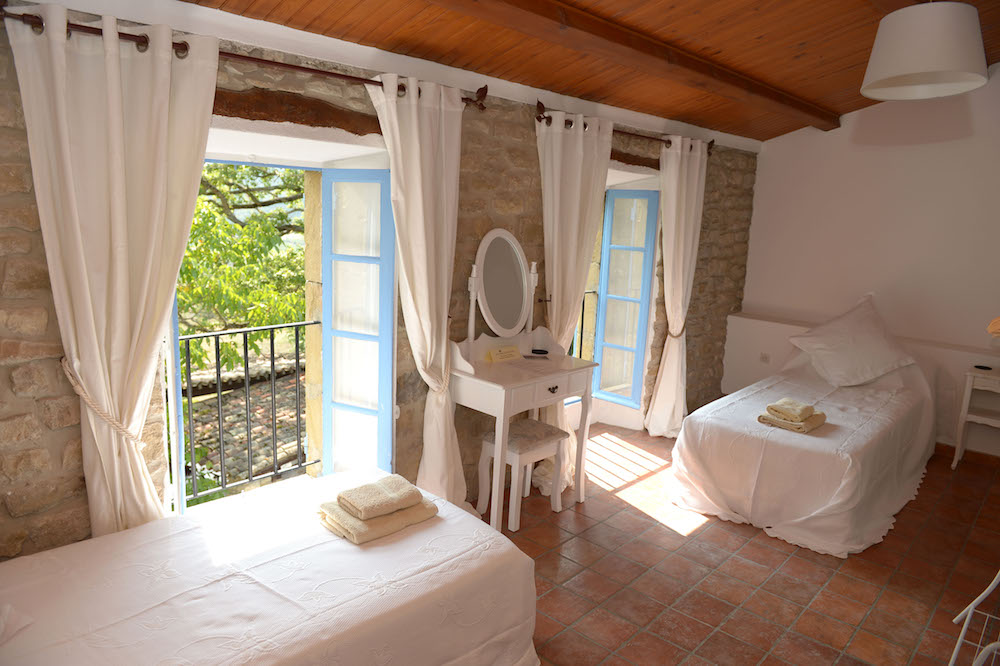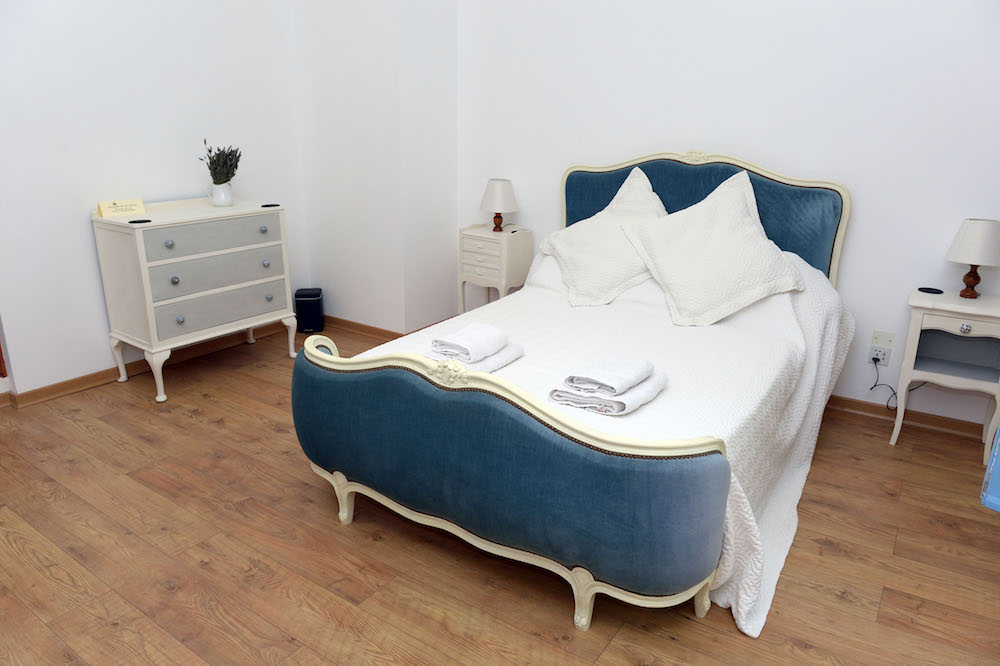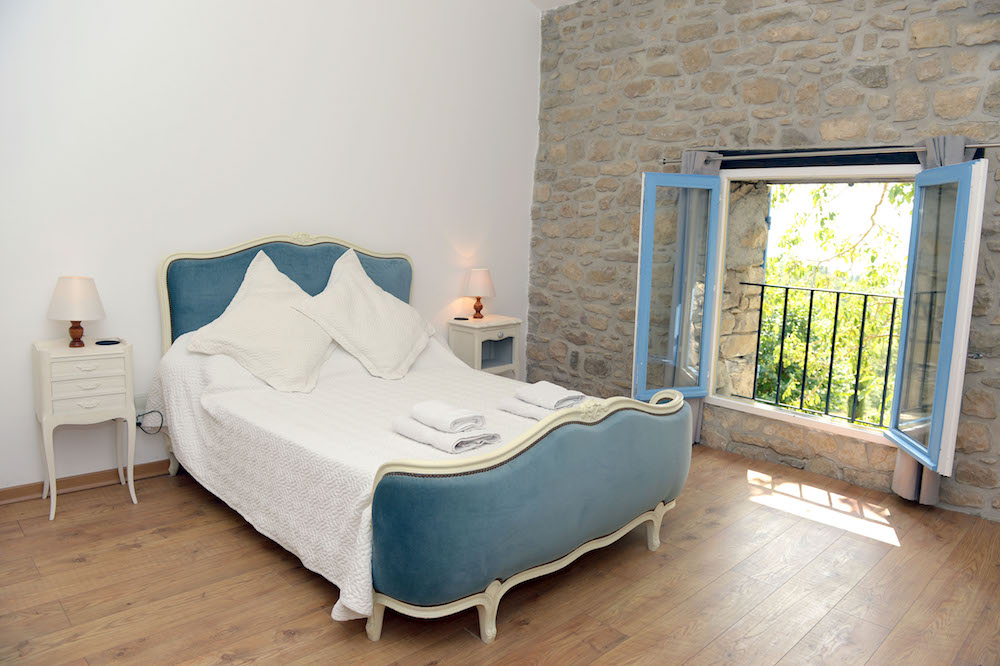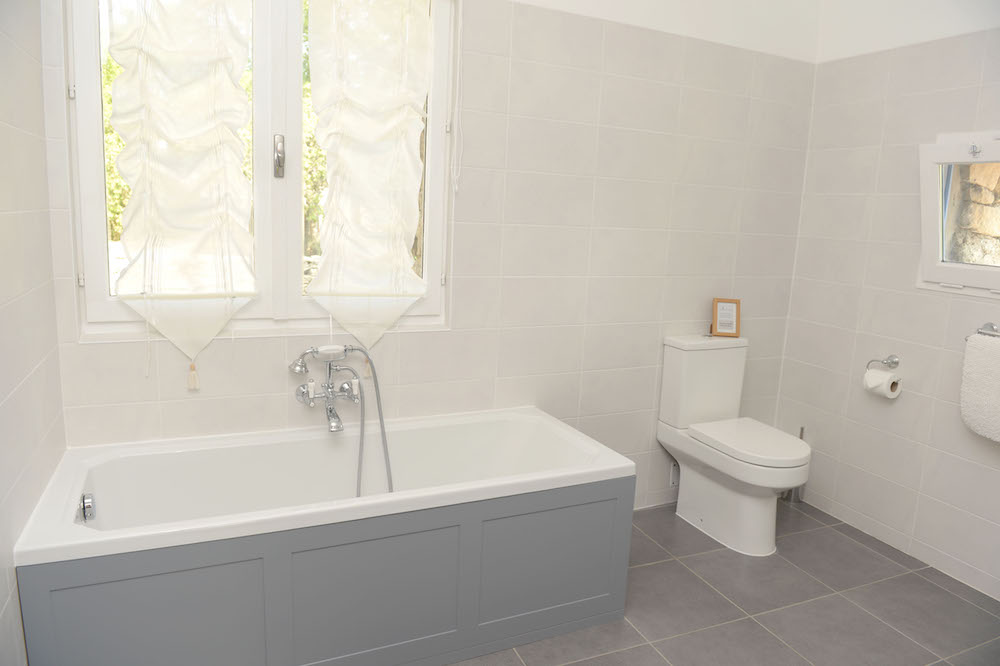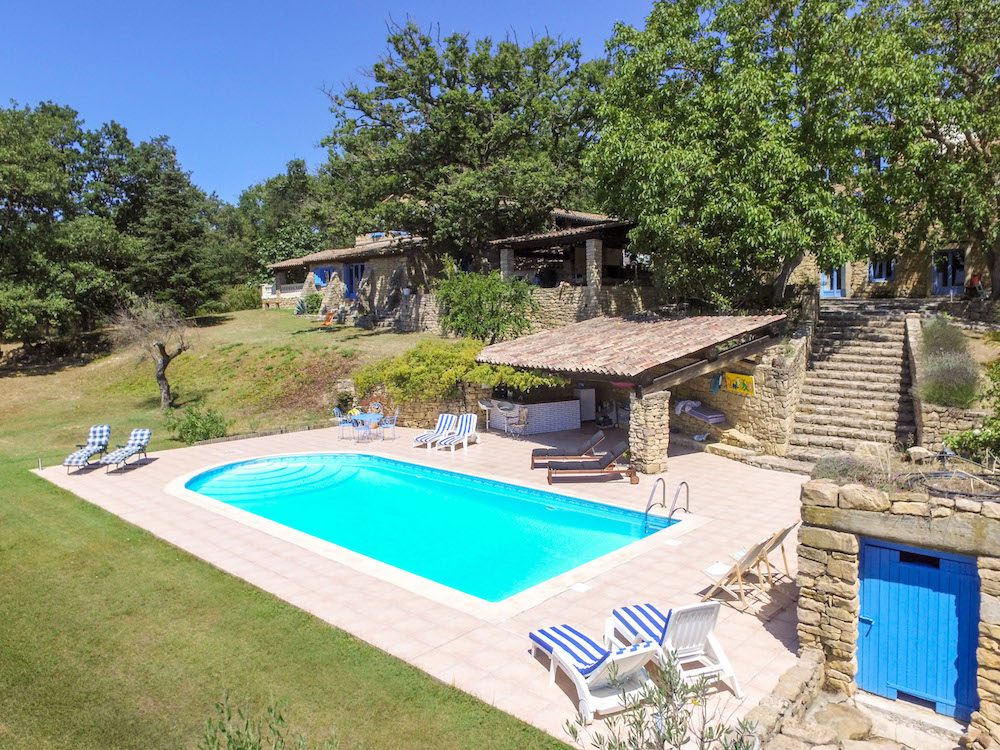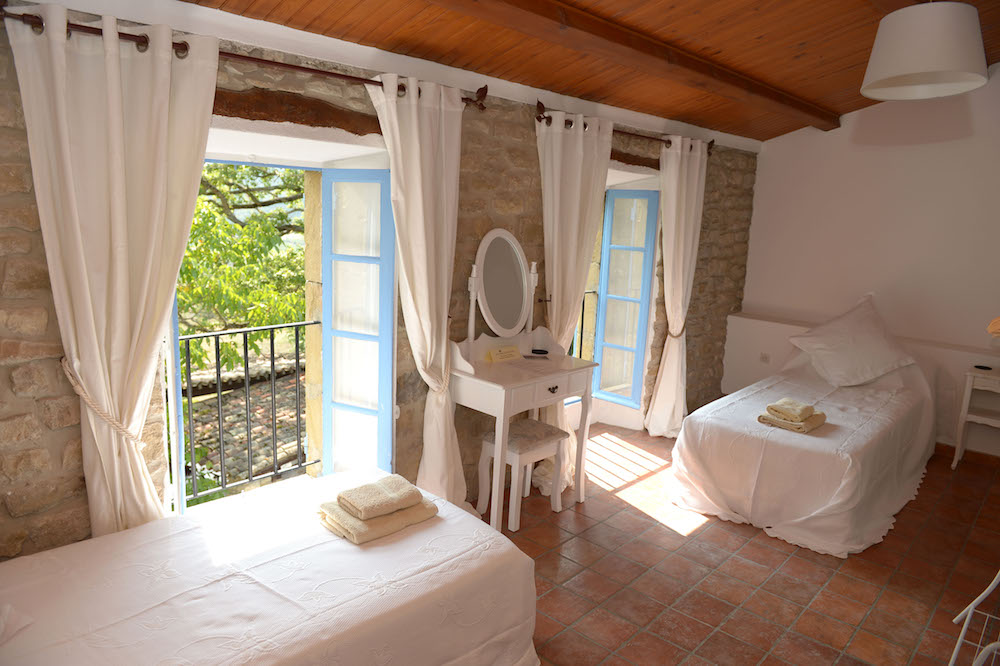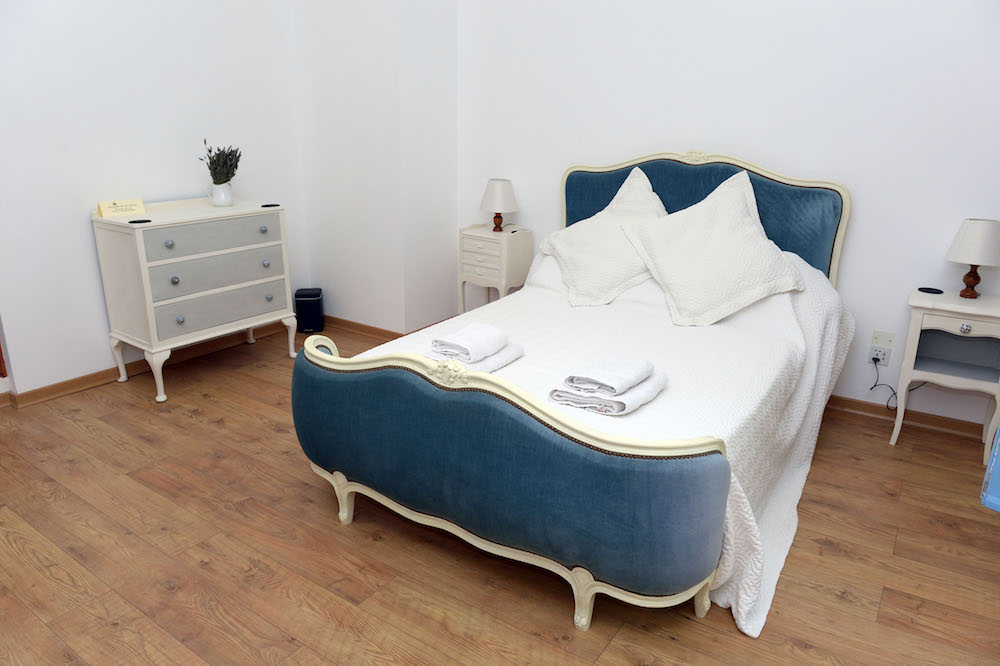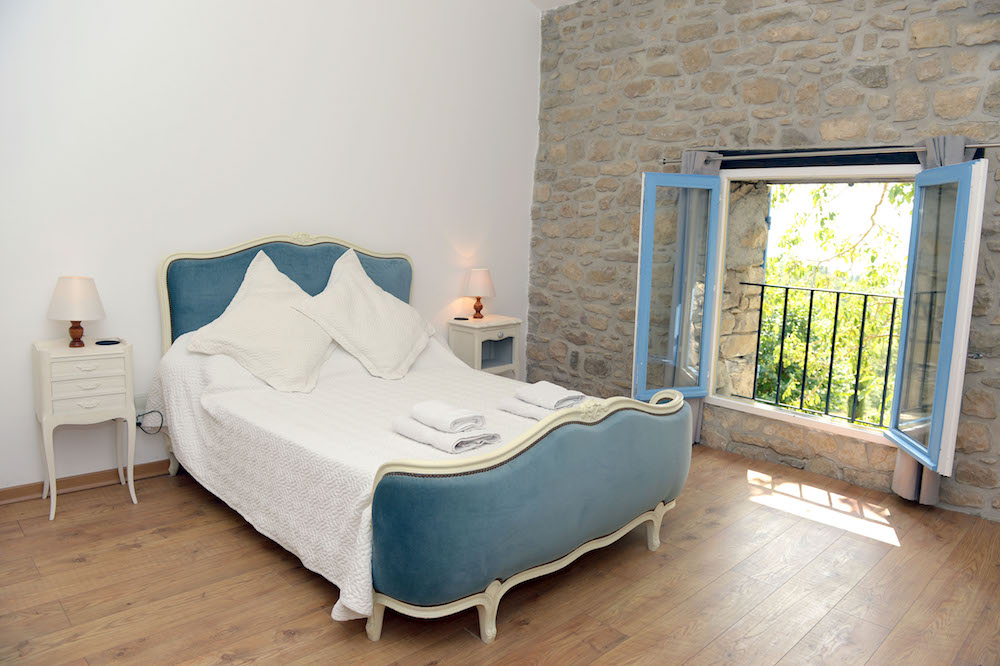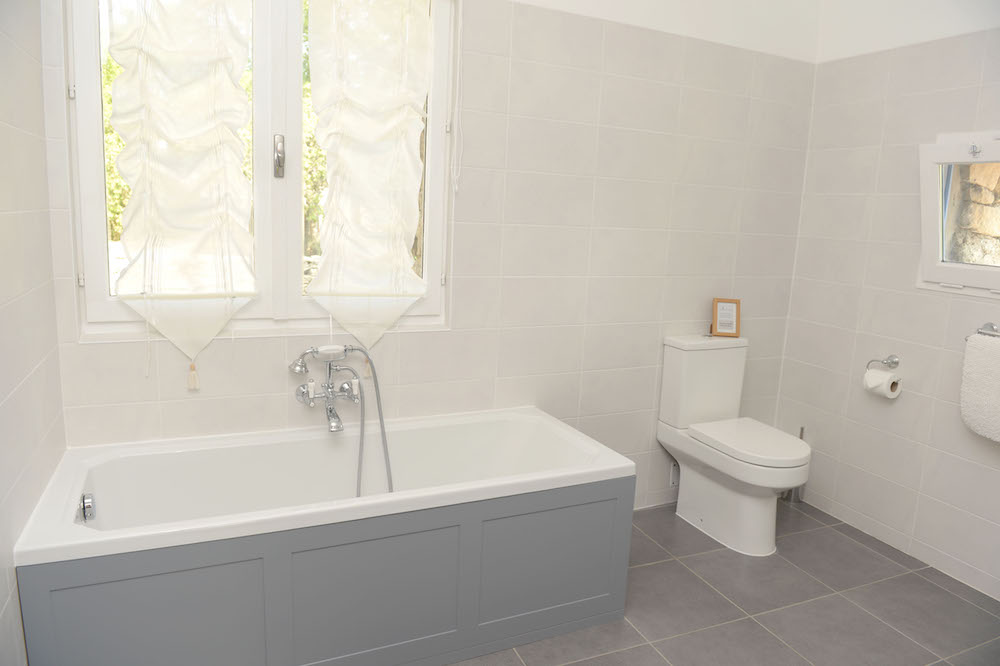 If you are a love of rose wine, French culture, and yoga, then you need to attend a Yogascapes retreat in France. This retreat is taught by Abby Tucker, and run by the company Yogascapes, a worldwide favorite in luxury yoga retreats. Your retreat leader, Abby Tucker, is also a lover of mysticism, including gnostic and earth-based wisdom, and these aspects will be included in the retreat, as well. Additionally, you'll be treated to a complete menu of nourishing foods, from early morning breakfast, to lunch, and dinners. Whether you are a wine lover, a yoga lover, or an explorer of the mystic arts (or all three), there is something for you on this luxurious Yogascapes retreat.
Program:
Although this retreat offers many French cultural experiences, like wine tasting, rock climbing, thermal baths, and exploring the local Medeival castles, it doesn't disappoint in the yoga department, either. You will enjoy daily yoga classes and meditation classes, each personalized to fit your group's needs and desires.
What We Like:
Set in the Languedoc region of southern France, where vineyards thrive, you will be in the perfect environment for relaxing – whether you choose to do so with your yoga lessons, or a glass of rose practice.
Cost:
Starting at 2,050 USD
Mournac, 11190 Antugnac, France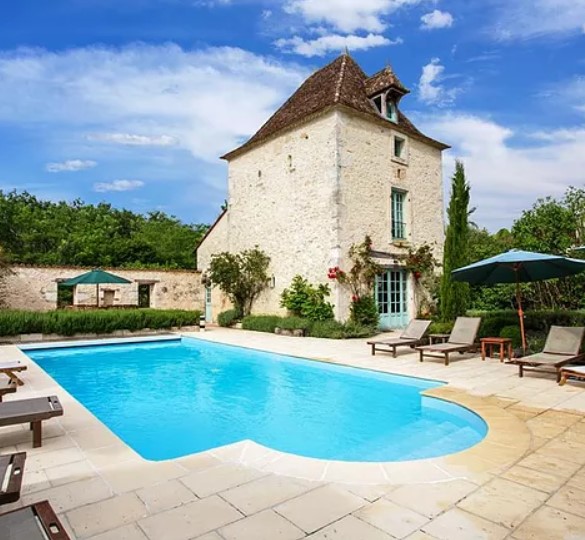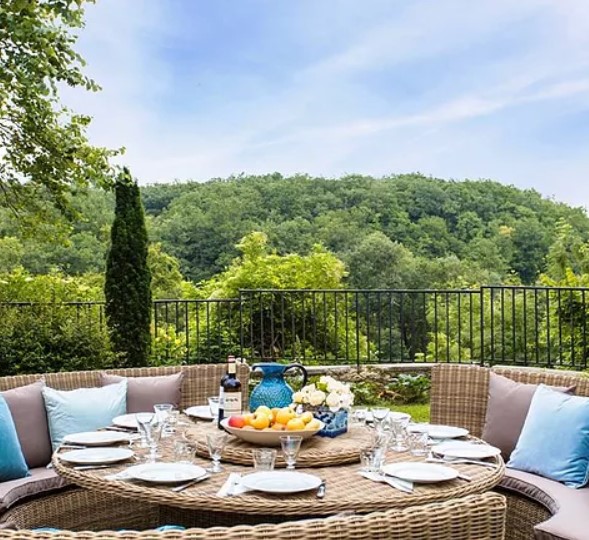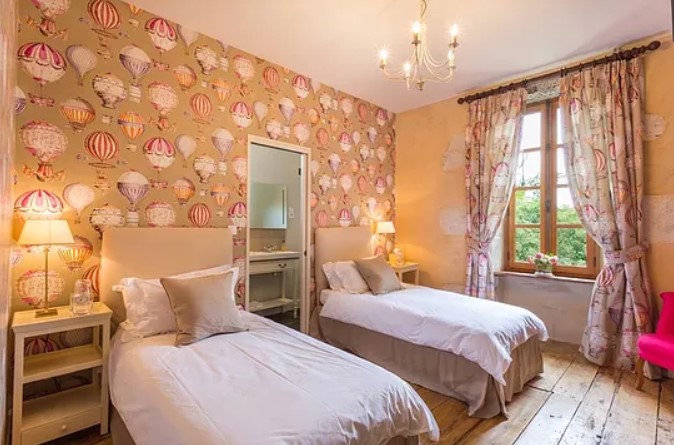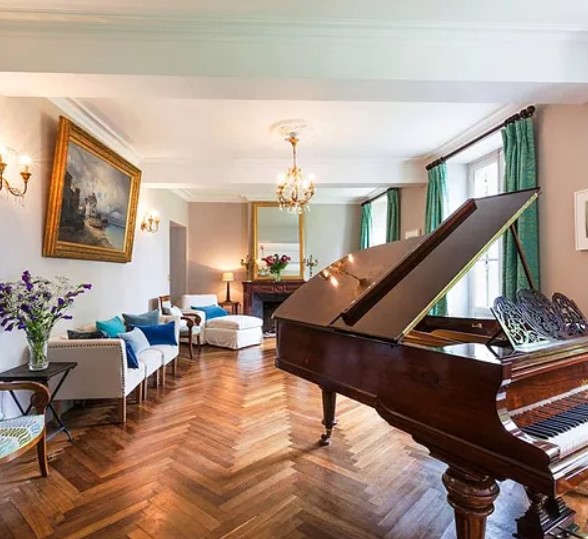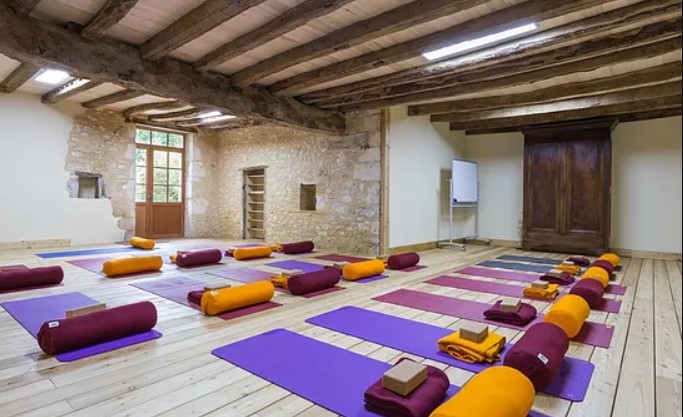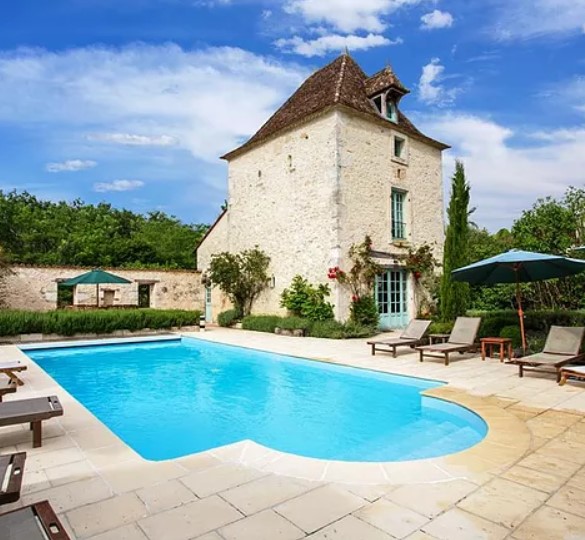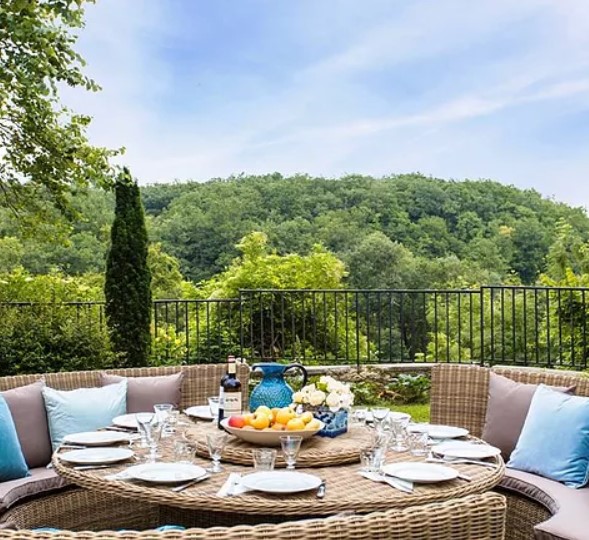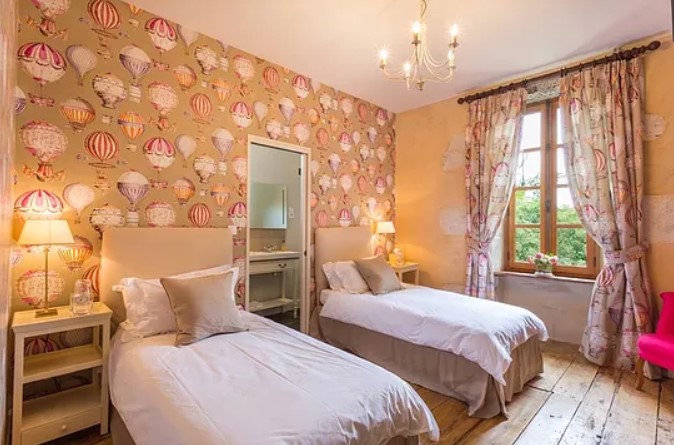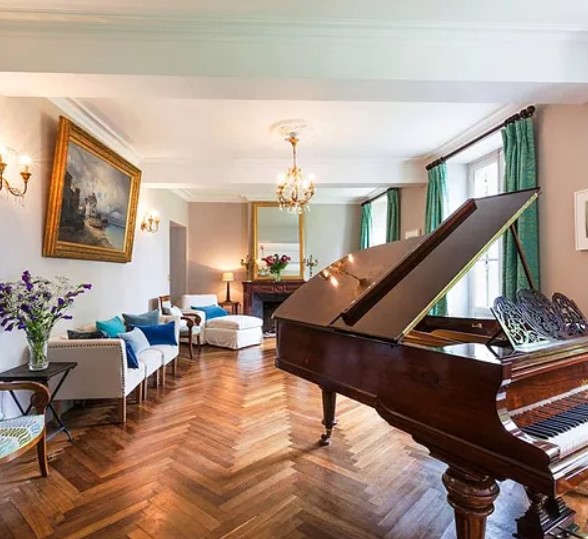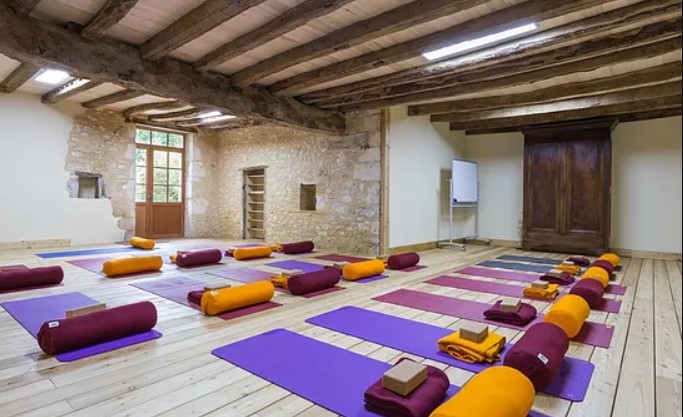 Do you want to experience utter luxury in the south of France? Join Yoga with Kassandra on her upcoming 2019 yoga retreat, held in the Dordogne region. During this week long retreat, you'll check in to a renovated 400-year-old French chateau – the historical Chateau Bardouly. From the outside, it appears antique and traditional, with a tiled roof and ivy climbing up its stone exterior. Inside, the chateau is well appointed with gleaming wood floors, chandeliers, lounge chairs waiting for you to sink into them, a paneled dining hall, and more. There are ten en suite private rooms, all uniquely designed, making for a small and intimate retreat group.
Program:
While the Chateau Bardouly may be the luxury gem of this retreat, there is also an itinerary filled with yoga, meditation, and cultural activities. Wake up every morning to a vinyasa yoga class to start your day. Fill your afternoons with group explorations and excursions of the Dordogne region, from hiking to canoeing to truffle hunting. Each meal during this luxury yoga retreat is provided in a farm to table style, shared in a communal manor with your fellow retreat attendees.
What We Like:
When not enjoying the interior of the castle, you may lounge at the outdoor pool, or explore the manicured gardens, fruit orchards, or the rest of the sprawling estate.
Cost:
Starting at 2,400 USD
24500 Saint-Aubin-de-Cadelech, France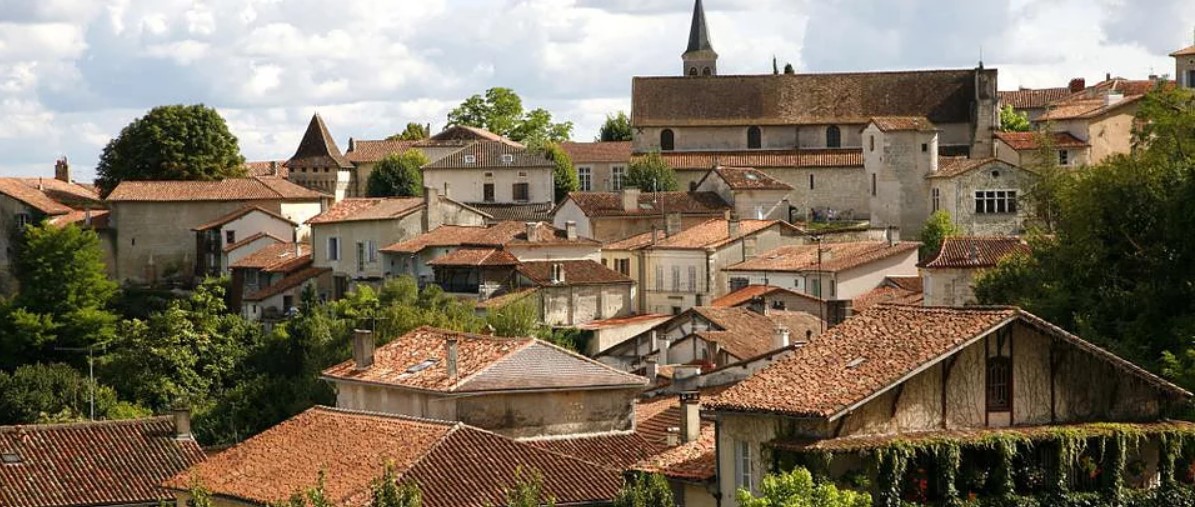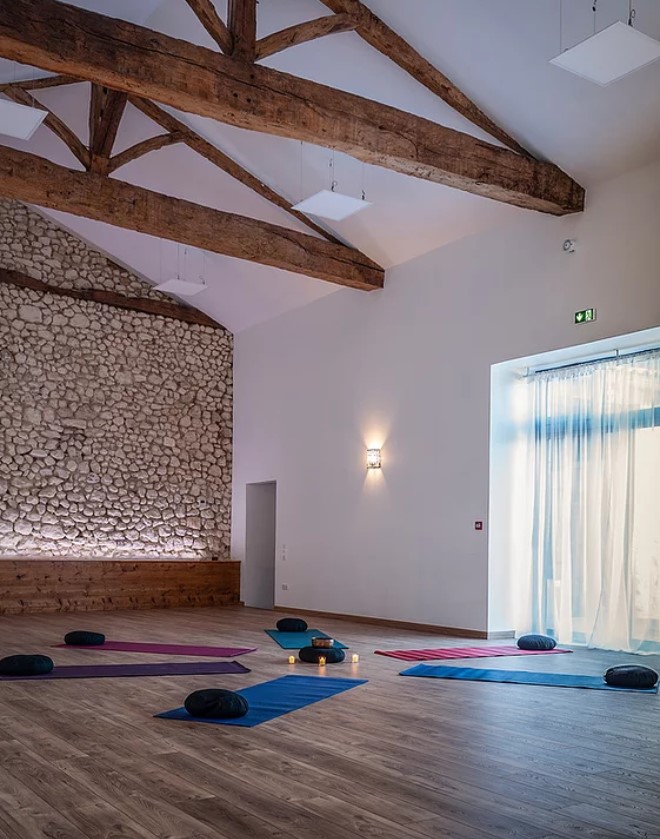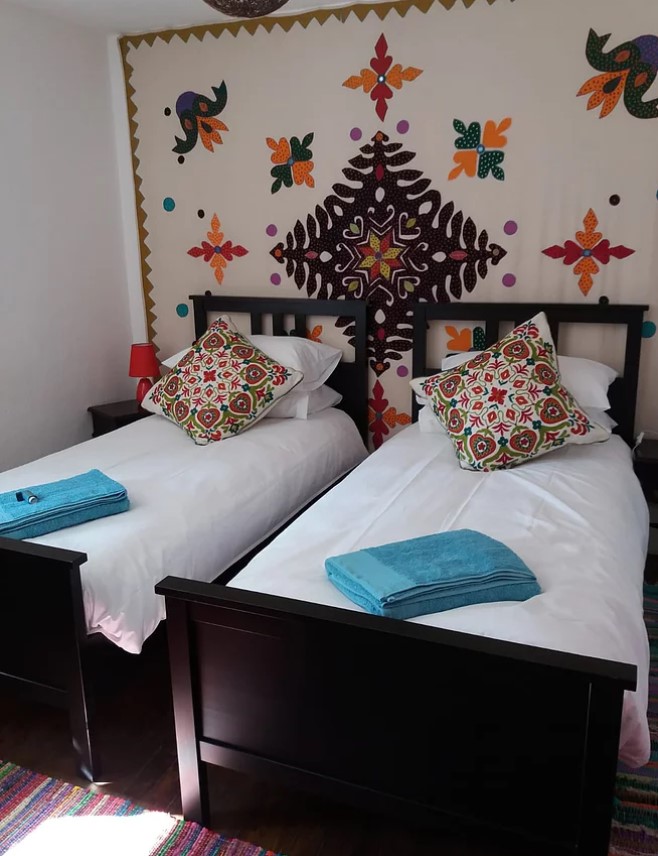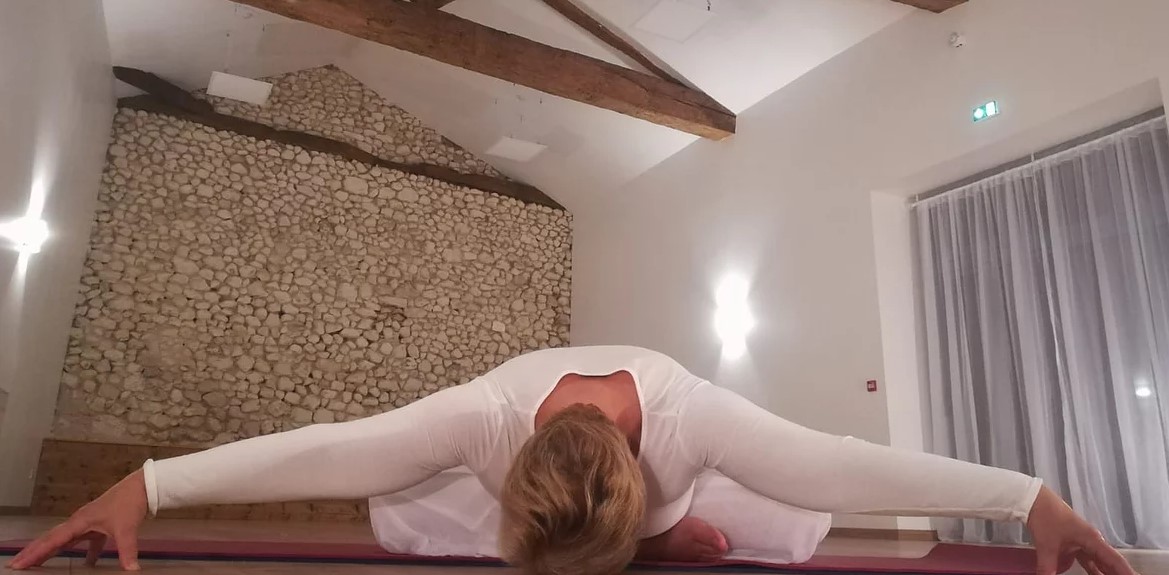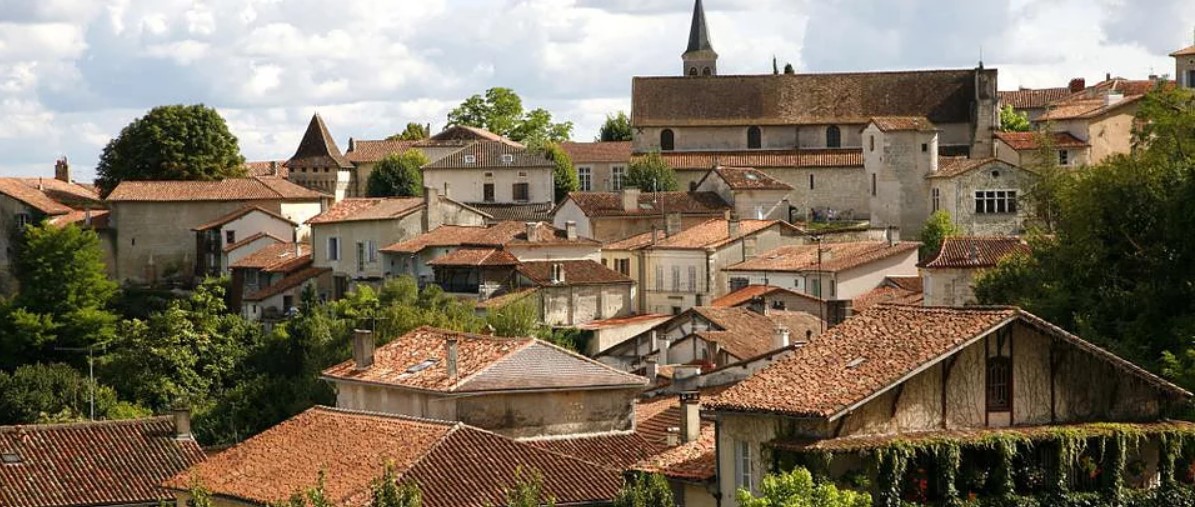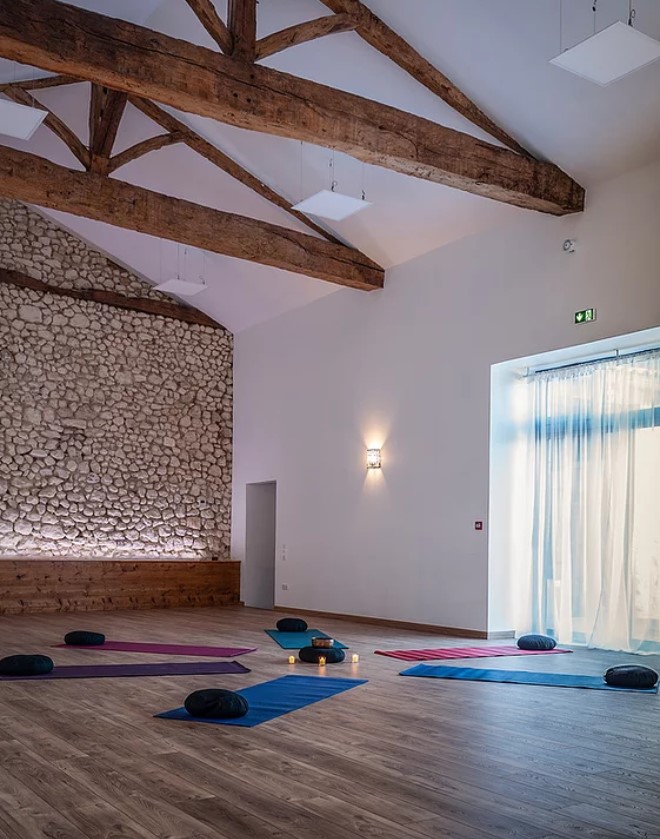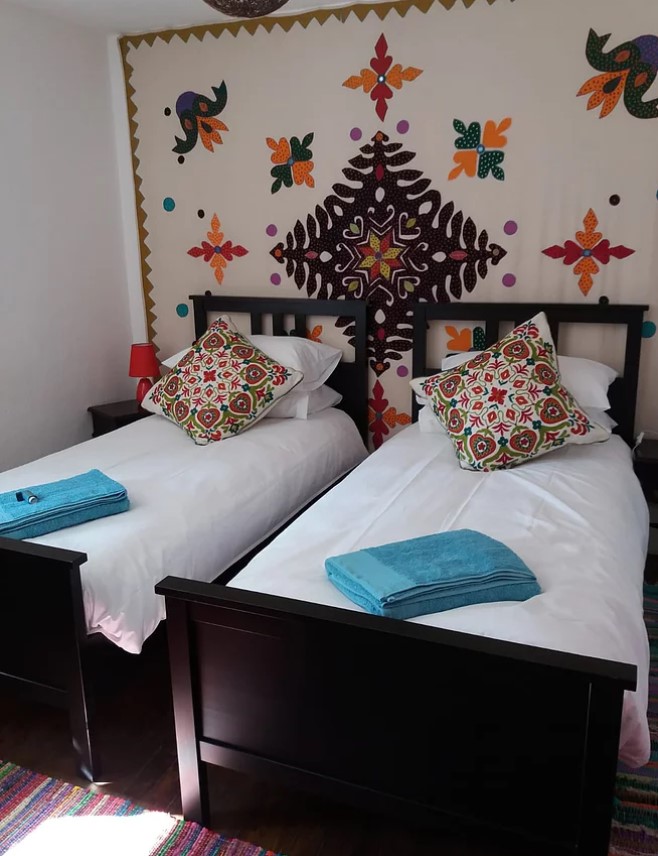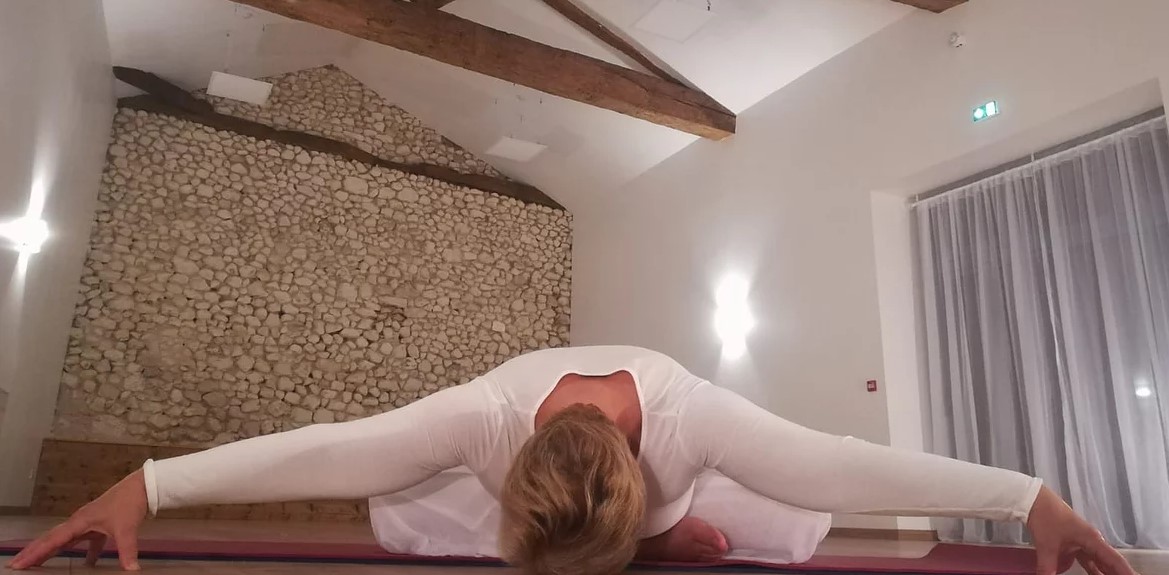 For a yoga, meditation, and mindfulness retreat with a touch of luxury, head to the Dordogne region in southern France. Here, you'll find the peaceful Zen Yoga Retreat center, set in a French farmland estate, and in the right months, surrounded by a vibrantly blooming field of sunflowers.
Program:
Here, you'll settle into your simply designed farmstead bedroom, and wake each morning to practice yoga in the 'Yoga Barn.' Don't let the rustic ambience fool you, though, this yoga retreat maintains a touch of luxury in every aspect.
What We Like:
From the heated stone floors of the Yoga Barn, and its huge doors that let natural light flood in, to the catered meals, organic fresh fruit, private terraces, and panoramic view of the valley, you can enjoy both the peaceful luxury you crave, and the traditional French farmstead experience.
Cost:
Starting at 360 USD
Vernodes. Tocane St Apre, 24350 Dordogne, France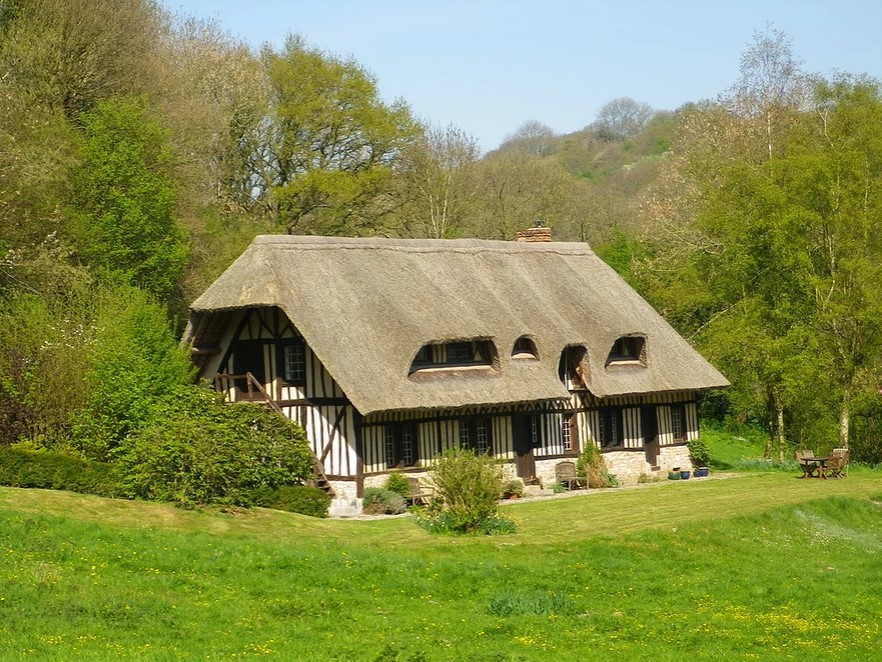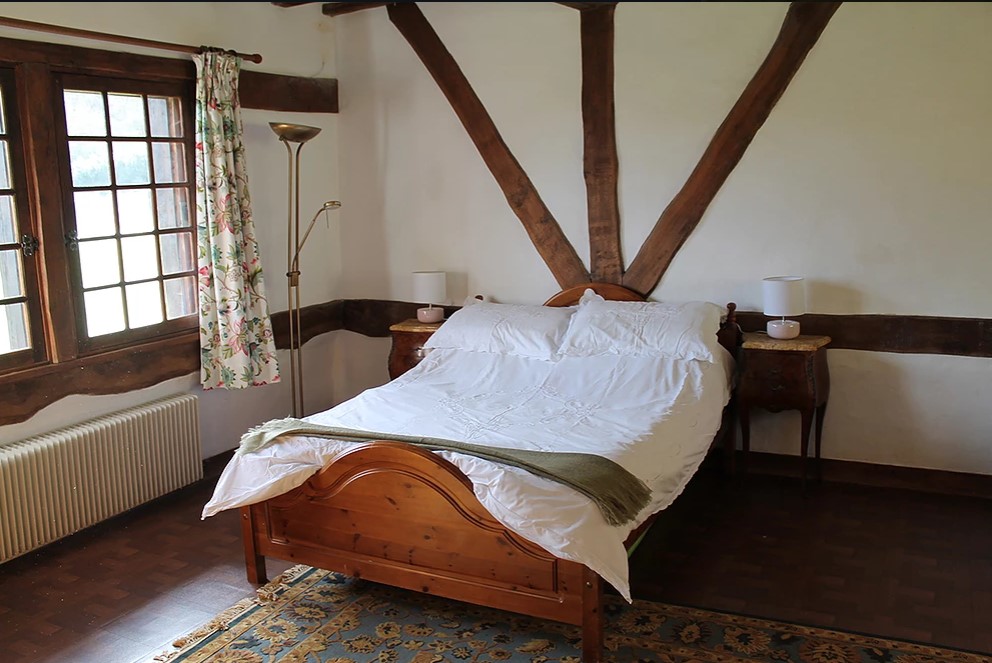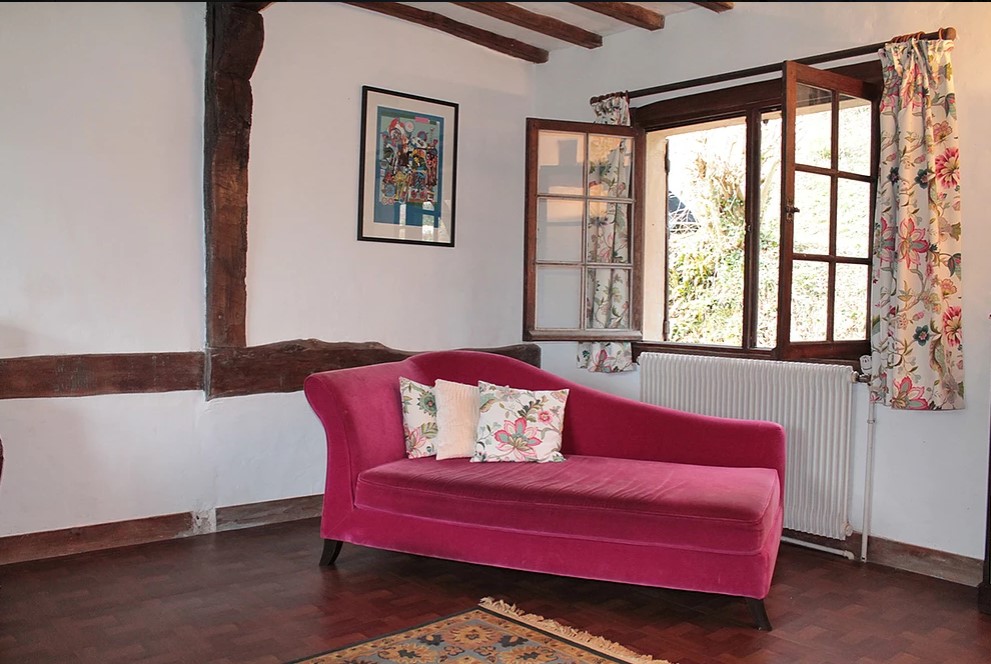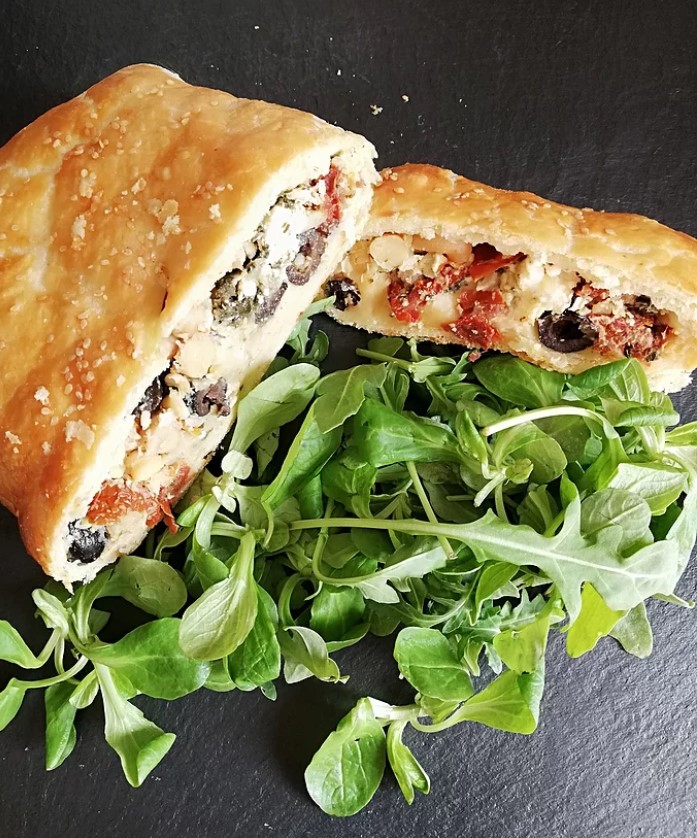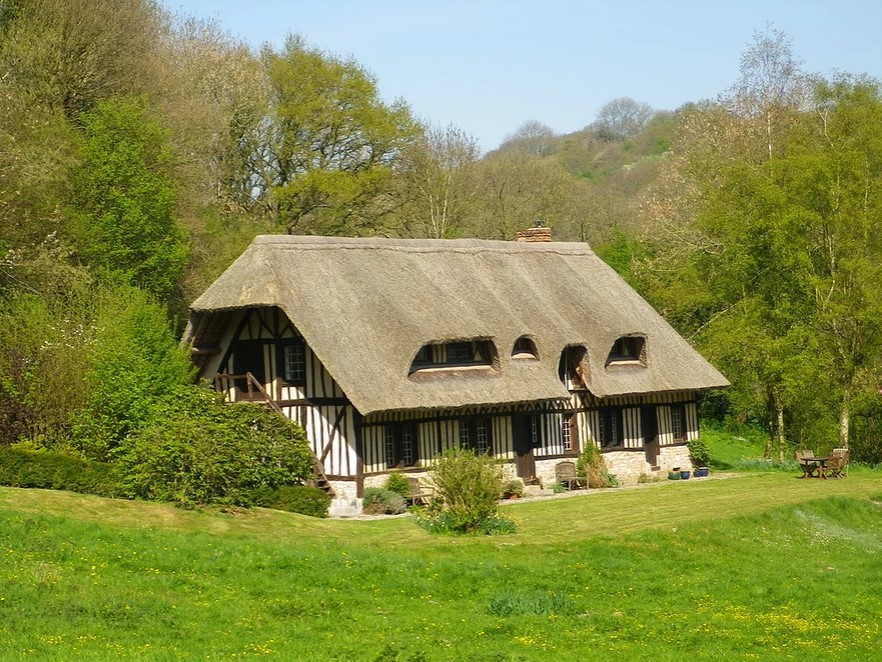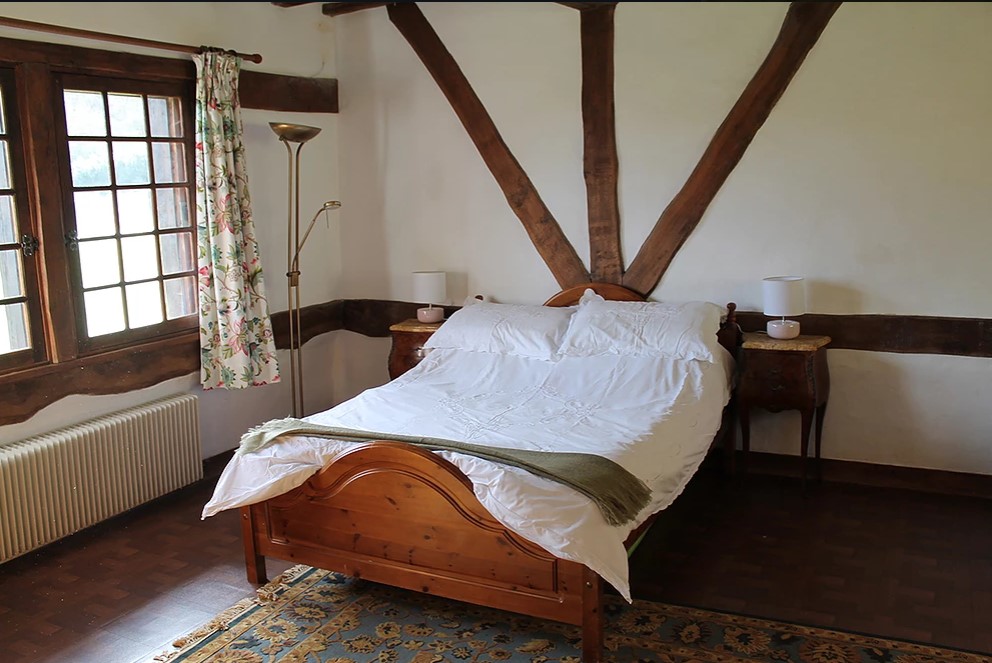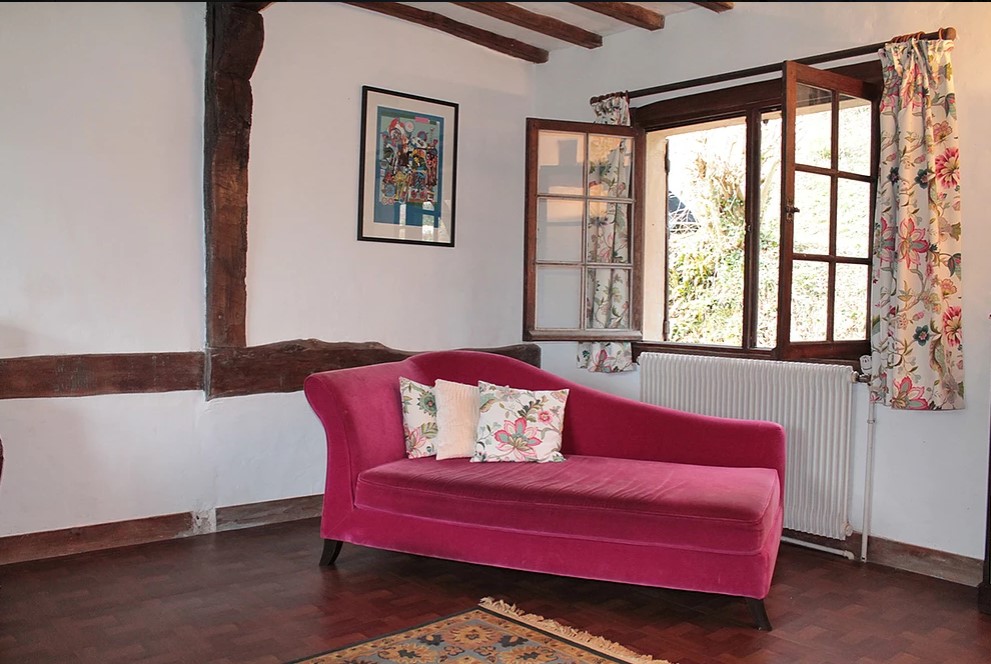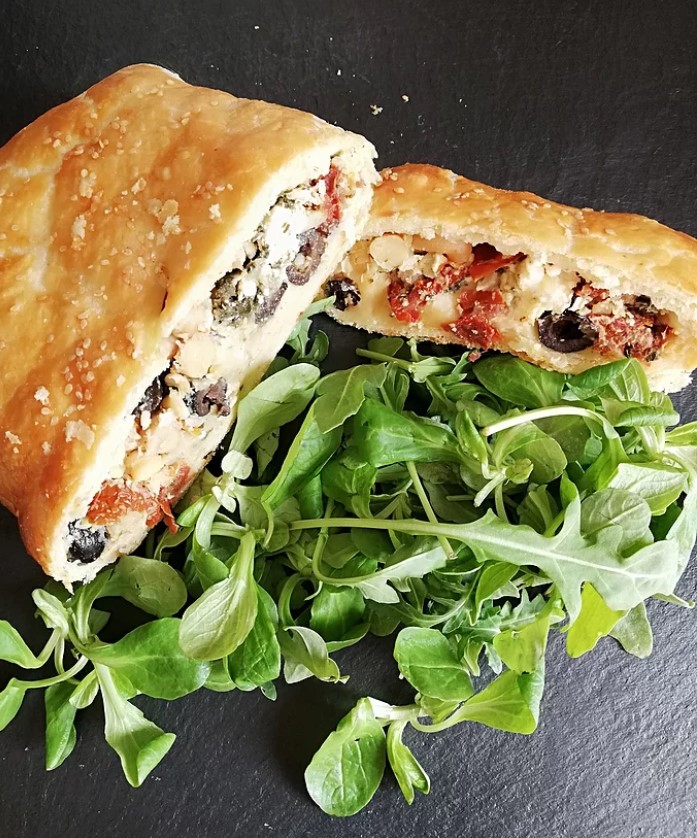 For those looking to up their self care game, look no further than Riboudin Yoga Retreat in the north of France. Head to France's much-love region of Normandy, where you can enjoy mild weather, a moody coast, and the charms of cobbled streets and thatched roofs. Riboudin Yoga Retreat is a five day residential yoga retreat offered from June through October, that focuses not only on the practices of yoga and meditation, but equally includes mindfulness. Retreats are held at the Riboudin bed and breakfast, in a large traditional Norman long-house, complete with a thatched roof, exposed beams, and a large garden.
Program:
Theresa, the yoga teacher and founder of Riboudin Yoga Retreats, has studied cognitive behavioral therapy and offers a unique mix of both Eastern and Western approaches in the ancient practice of quieting the mind. Drawn to mindfulness from her personal experiences coping with depression in her family, Theresa now offers up that education during her retreats. Even before you learn the details of mindfulness, you will feel instantly relaxed upon entering a Riboudan Yoga Retreat.
What We Like:
With only two rooms in the property, Riboudin promises for an extremely intimate and private experience, as you delve into your personal motivation for seeking mindfulness in your life.
Cost:
Starting at 545 USD
949 Rue du Riboudin, 76790 Le Tilleul, France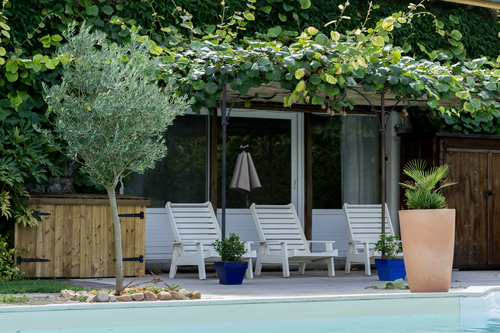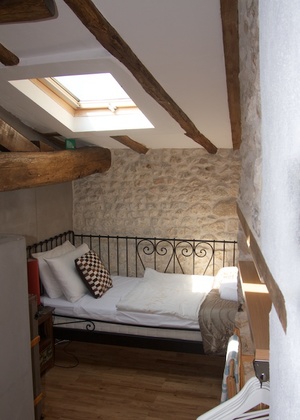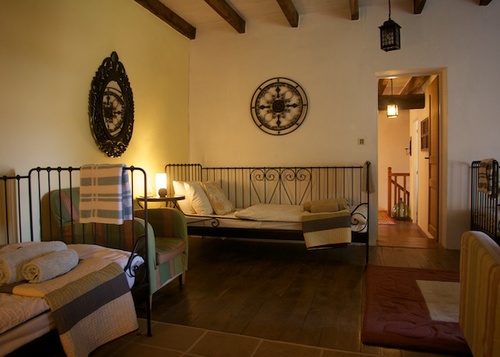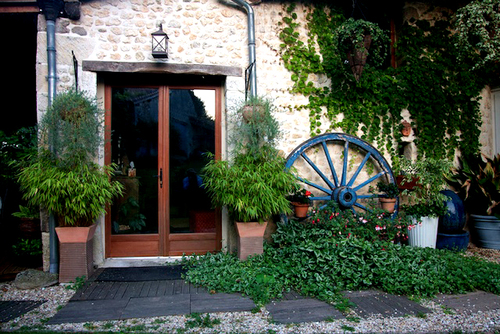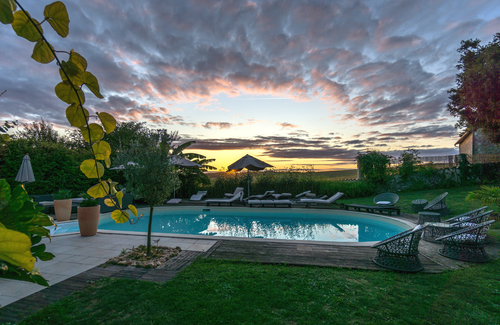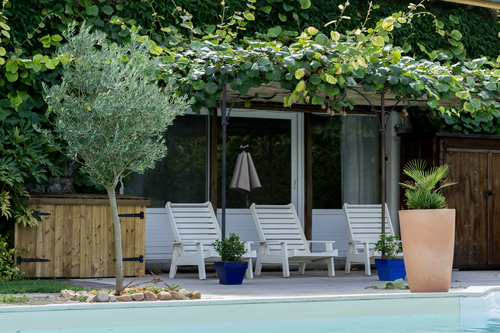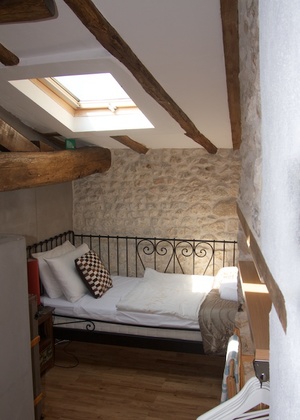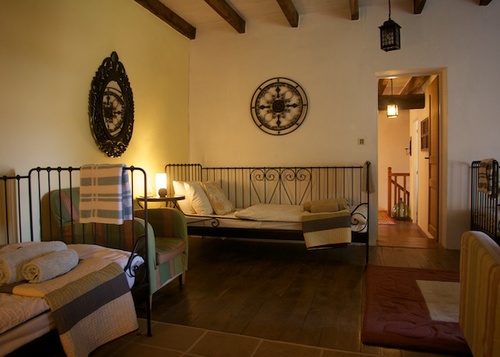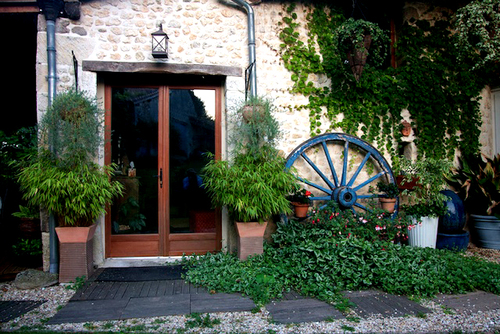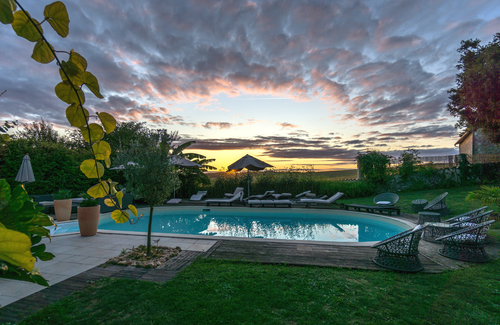 Find your home away from home at this stone farmhouse in southwestern France. At Passeroses, you'll be treated to a unique yoga retreat set in the French countryside, which has even been labeled by The Guardian as one of the best yoga retreats in the world. It is no surprise that Passeroses has earned this title, when you see their extensive calendar of available retreats, and the beautiful countryside estate. A range of yoga retreats, holidays, and intensive (depending on the level of instruction and physical asana that you desire), are offered from June through September of each year. Each retreat is taught by a different guest yoga teacher, and will have a unique atmosphere and focus, as they are personalized to the attendees. Retreats range from three days long to over a week in duration.
Program:
During yoga retreats, guest are welcomed into the stunning French manor, into a well appointed private room. When not practicing yoga, they may lounge at the private outdoor pool, or enjoy a range of spa treatments including hot stone massages, reiki energy healing, aromatherapy, reflexology, facials, and more.
What We Like:
Les Passesroses also promises not only healthy food, as many yoga retreats do, but truly top class dining options. The owners of Passeroses were previously chefs, before the yoga retreat was opened, and they pride themselves on their culinary diversity and quality. Many menu items are sourced from the Passeroses property itself, if not the surrounding local farmland.
Cost:
Contact Les Passeroses for cost.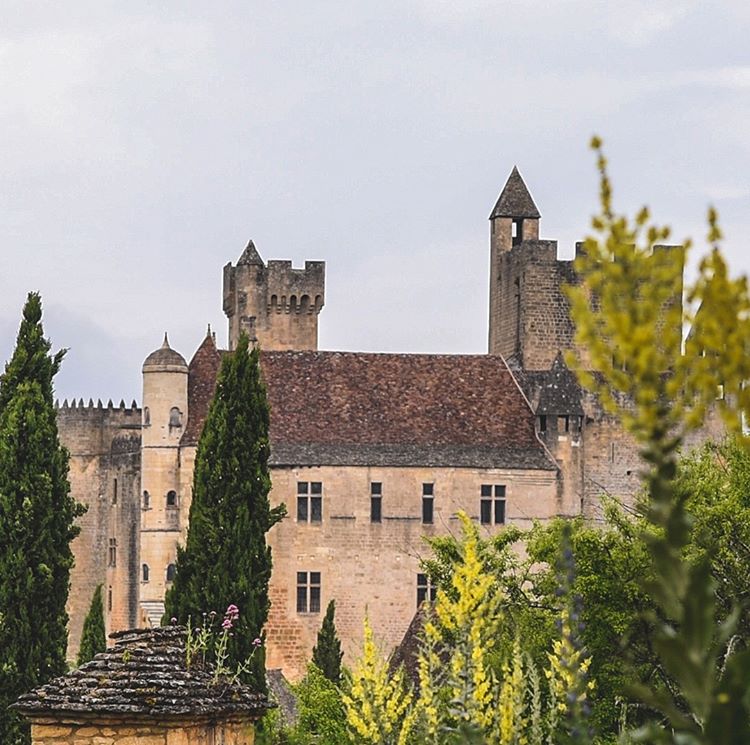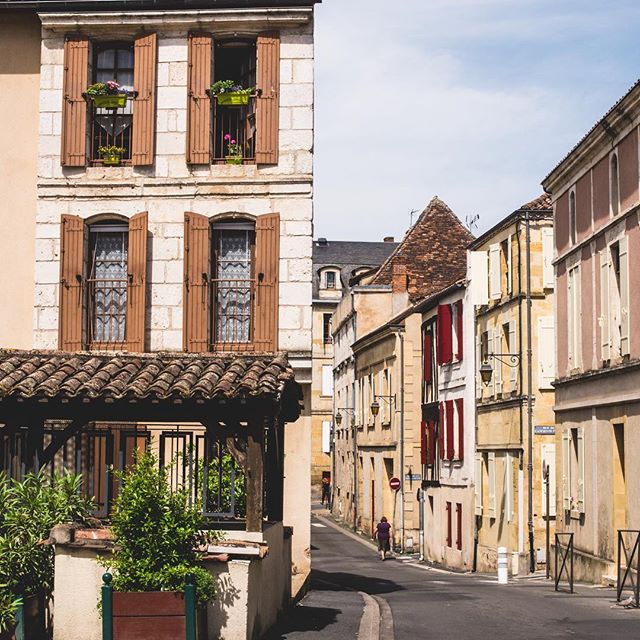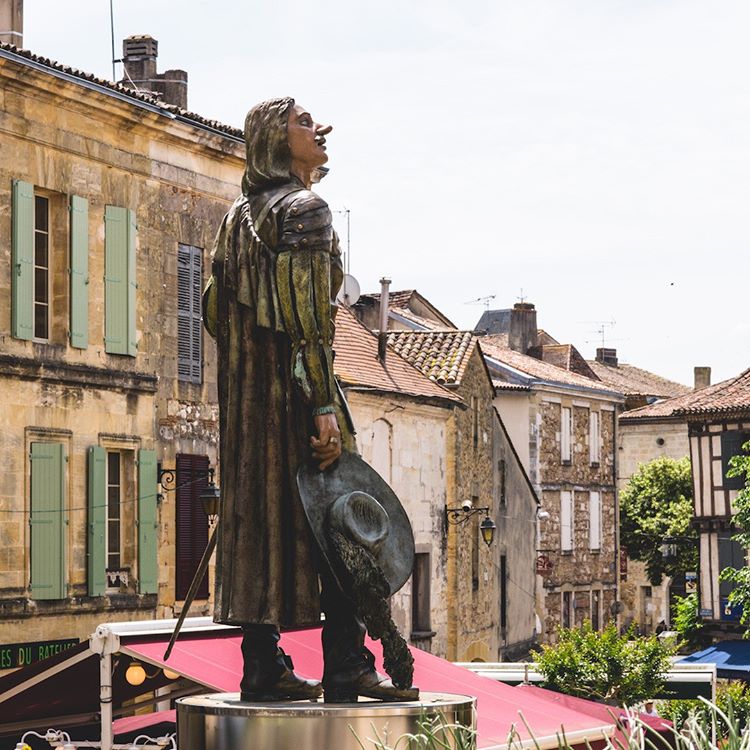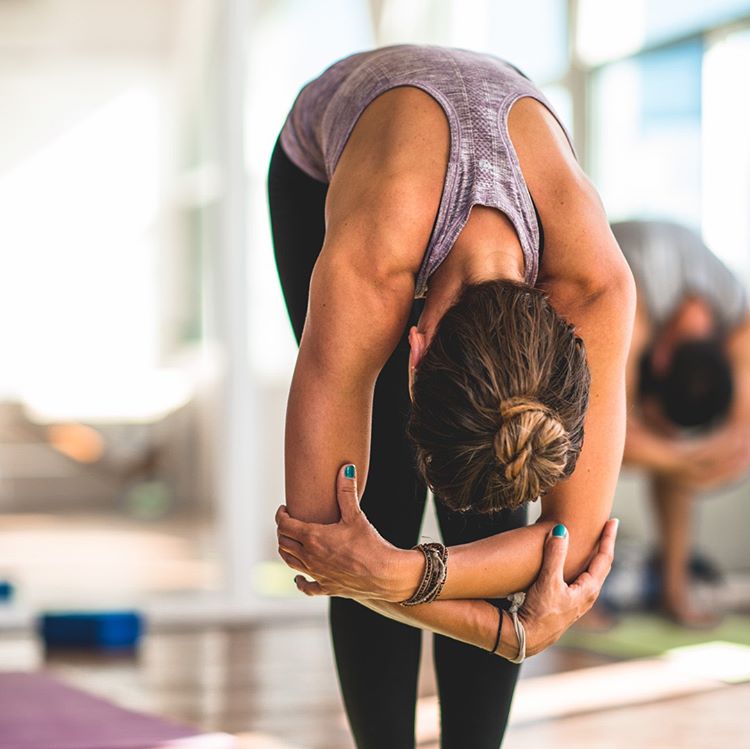 51947708_139152117127139_1811717671006974917_n
52109970_187552955537190_7905884738351220331_n
50587544_119781359087810_6398933060980066646_n
67488065_2327004967352870_90184159114748397_n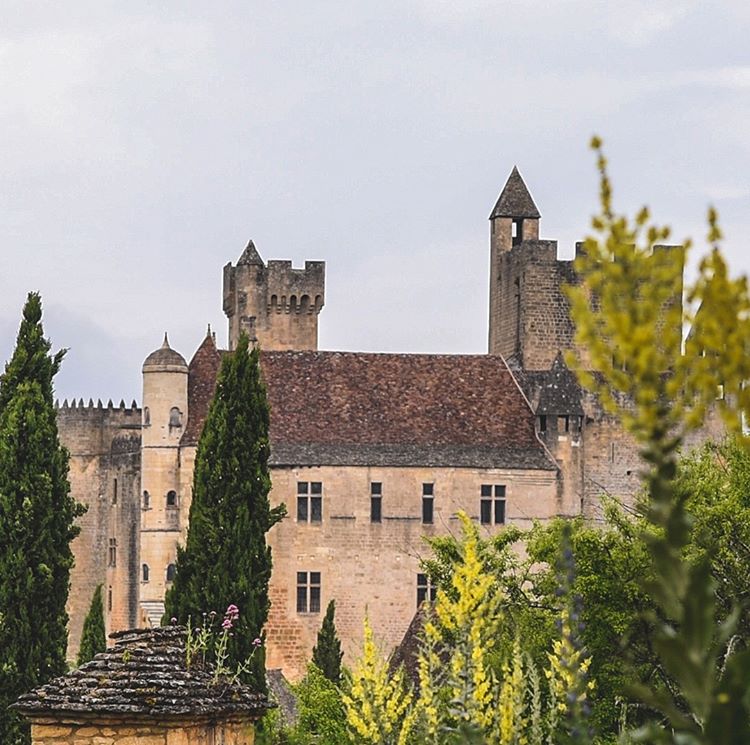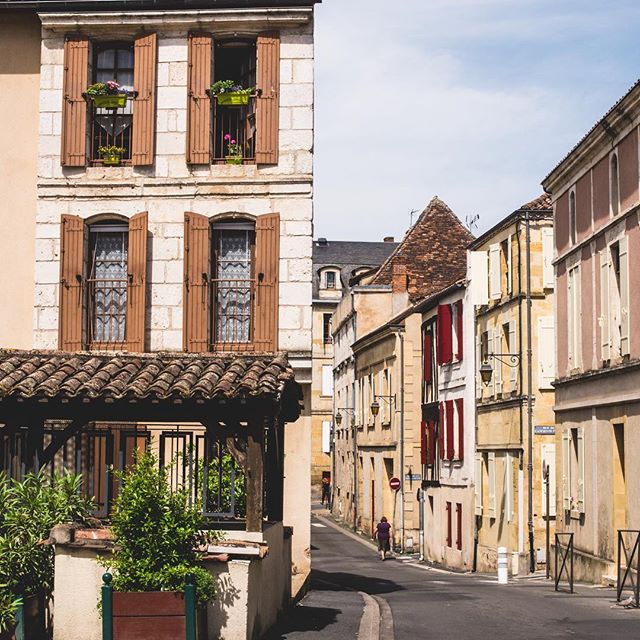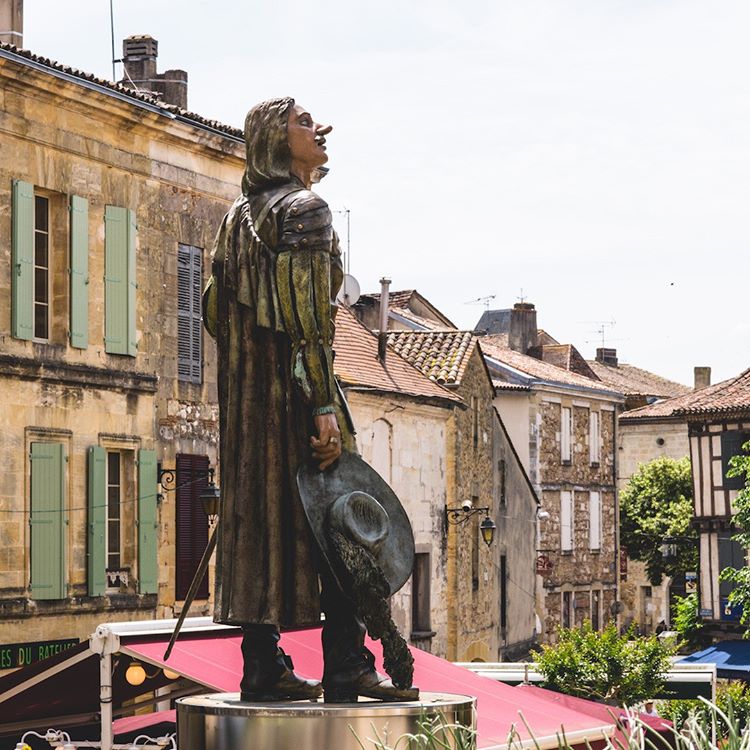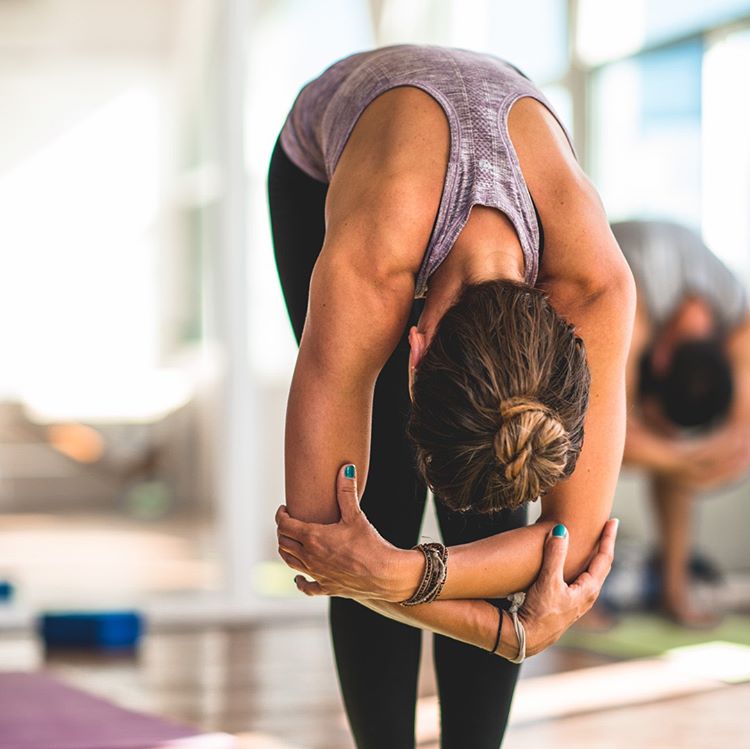 France is a destination for wine-lovers across the globe. For those wine-lovers who also happen to be yogis, there is no better retreat than those offered by The Travel Yogi. In comparison to other luxury yoga retreats in France, The Travel Yogi offers an equal balance between yoga and meditation, and more culturally specific activities.
Program:
This retreat not only offers a full itinerary of daily yoga classes, but also takes advantage of the local culture and wine scene. Set in a French villa in Dordogne, a famed wine region of France, retreat attendees are treated to various excursions, such as wine-tastings, and hiking through the vineyard-filled countryside. In particular, guests have the opportunity to spend a day learning about wine-making, and even blend their own unique bottle of wine. Each day is ended with a farm to table banquet meal, before guests tuck themselves into bed in the refurbished French villa. In the morning, they will awaken to the scent of lavender and the sound of birds across the property, and of course an early morning yoga lesson.
What We Like:
Retreat attendees will leave feeling relaxed, rejuvenated, and truly knowledgeable on the local French scene.
Cost:
Starting at 2,595 USD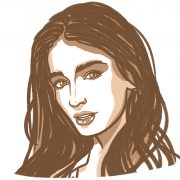 Rose Henderson
Rose graduated with a degree in Anthropology, which takes her understanding of basic human needs to a whole new level. Her intelligence and passion for healthy living is reflected in her written work.