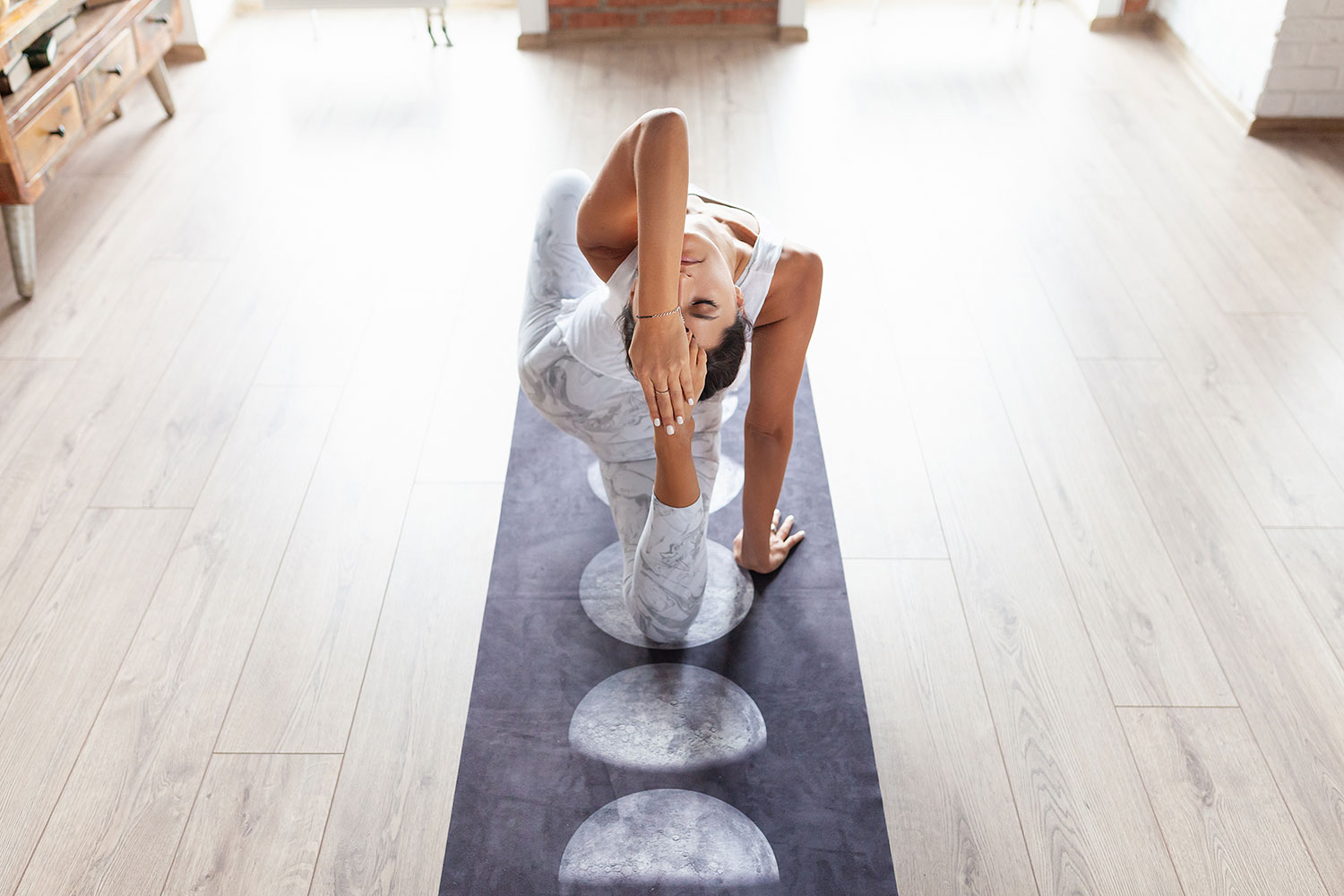 https://www.instagram.com/p/BhTrdtGA_71/?taken-by=boysofyoga
https://www.instagram.com/p/Bma_ZNGnmeL/?taken-by=hannahtaha
https://www.instagram.com/p/Bfck9nugo7p/?taken-by=pocketdwarf
https://www.instagram.com/p/BidQgVkBLnC/?taken-by=jess_chinfong
https://www.instagram.com/p/CEBffBiJ-OM/
https://www.instagram.com/p/BlGztsKHcLc/?taken-by=wanderlustfest
https://www.instagram.com/p/BhKM-XVFMXg/?taken-by=spritesoren
https://www.instagram.com/p/Bl1g-BJn5WZ/?taken-by=yogimemes
https://www.instagram.com/p/Bi-k6zrHdeC/?taken-by=rrayyme
https://www.instagram.com/p/BkxjJk7l3P8/?taken-by=tarastiles
https://www.instagram.com/p/CBHIpQQjQku/
https://www.instagram.com/p/CBTPpp-ho_8/
https://www.instagram.com/p/BlFHO1XF7JF/?taken-by=samratpasham
https://www.instagram.com/p/BZ99BLzF9A5/?taken-by=the_altman
https://www.instagram.com/p/Bl9lODCA2n9/?taken-by=natashanoel001
https://www.instagram.com/p/BlT7tQ_B2eX/?taken-by=yogabeyond
https://www.instagram.com/p/3-SiWPws9b/?taken-by=brianmilleryoga
https://www.instagram.com/p/BhBo6XLlbza/?taken-by=yogawithcoffee
https://www.instagram.com/p/BaHeXbEBX3v/?taken-by=tjhark
https://www.instagram.com/p/BlJt26GHqCl/?taken-by=laurasykora
https://www.instagram.com/p/Bgg0FR6gtds/?taken-by=yogatrade
https://www.instagram.com/p/BmfZlRlBCMc/?taken-by=deepikamehtayoga
https://www.instagram.com/p/BjAEiT_H5NP/?taken-by=sassyyogi
https://www.instagram.com/p/Bk96NgMl0ak/?taken-by=danatrixieflynn
https://www.instagram.com/p/Bk0HytInYl2/?taken-by=acroyoga
https://www.instagram.com/p/BTlCnfsD3gb/?taken-by=thebeginnersguidetoyoga
https://www.instagram.com/p/CECD9w6AilZ/
https://www.instagram.com/p/BlWcRI7BnBB/?taken-by=chocolako
https://www.instagram.com/p/BlHNnJLA5nQ/?taken-by=hollybentley_yoga
https://www.instagram.com/p/BmOgoKml8y_/?taken-by=chintwins
https://www.instagram.com/p/BjETYIPBlLg/?taken-by=abhijeet_sing
https://www.instagram.com/p/BlL1GGzD1Q_/?taken-by=yogascapes
https://www.instagram.com/p/BmC018Ul_Zj/?taken-by=peter_yogafit
https://www.instagram.com/p/BXtE5rgjYk7/?taken-by=yogahermit
https://www.instagram.com/p/Bj-qogmDu3H/?taken-by=mynameisjessamyn
https://www.instagram.com/p/BjXMv3_jgBg/?taken-by=chelsealovesyoga
https://www.instagram.com/p/BknWFsvALNW/?taken-by=crazycurvy_yoga
https://www.instagram.com/p/Bl4SPvRDVf8/?taken-by=kathy0805
https://www.instagram.com/p/BXx6jrBHZ2q/?taken-by=biggalyoga
https://www.instagram.com/p/BlrP_gSnggz/?taken-by=dade2shelby
https://www.instagram.com/p/Bl6L4Q9Ficg/?taken-by=mathieuboldronyinyasa
https://www.instagram.com/p/BkOiBDSB5SE/?taken-by=koyawebb
https://www.instagram.com/p/Bl9RMtsBcRt/?taken-by=robinmartinyoga
https://www.instagram.com/p/BfYt9CBFsbe/?taken-by=yulady
https://www.instagram.com/p/BjaR54HATCJ/?taken-by=blackgirlinom
https://www.instagram.com/p/Bl3aagGArsh/?taken-by=robertsturman
https://www.instagram.com/p/BihkhyGgtaq/?taken-by=inflexibleyogis
Instagram is a social media platform that now has over 800 million monthly users and 500 million active users . With thousands of yoga hashtags, it can seem overwhelming to find the best Instagram accounts to follow. We've compiled the top 50 yoga Instagram accounts to stay motivated, inspired, and at ease. To make the list, we looked at a number of factors including inspiration, and diversity. We also chose accounts where people are making yoga accessible to yogis of all different ages, abilities, sizes, gender, and locations. Enjoy!
If your Instagram feed is filled with women doing yoga, Boy of Yoga helps squash the stereotype that yoga is just for women. The Boys of Yoga is a project from Michael James Won, a London based yoga teacher. Its mission is to squash the stereotypes of yoga. The account is checkered with men doing yoga all over the world.
Backbends and flexibility are Hannah Taha's strong suit with photos from LA, Portugal, Amsterdam and everywhere in between. In her comments section, she has tidbits of inspiration to match her impressive postures.
Melissa Lee is based out of Alberta, Canada. Her feed is graced with poses in picturesque Alberta as well as some random pieces of furniture and walls. Her asanas show a high degree of both flexibility and strength. Paired with the settings, this account will make anyone feel at ease and inspired.
Jessica Chin Fong is based out of Florida and clearly shown but the vast amount of beach yoga shots. With motivational comments, amazing mural shots, and some fun partner yoga, Jessica's Instagram account is fun and chill at the same time.
Based out of India, Nidhi Mohan Kamal's Instagram feed shows not only yoga but delicious vegan food and her work as a personal trainer. There are images in traditional sarees that feels natural and not forced or pretentious.
Wanderlustis the biggest yoga festival in the world offering one day and multiple day events as well as online classes. Their account not only shows off the photos but yogis all over the world in inspirational locations doing yoga postures from the basic postured to wild inversions.
Based out of Chicago, Soren Buchanan is the daughter of an art teacher and sign painter. Paying homage to her upbringing, the photos not only display a plethora of arm balances and inversions but with the backdrop of Chicago's murals. It is full of yoga, art, and uplifting color.
For those interested in making yoga a little less serious, Pedro Luna's Instagram account aims to make yogis "laugh on the reg". Yog memes is filled with quotes and sentiments that only a yogi can understand and laugh at.
Remi Ishizuka originally started her blog to document healthy breakfast bowls. Later, the LA-based blogger started branching into fitness and wellness. Her Instagram feed is a blend of fitness, wellness, yoga postures, and travel photos to inspire anyone interested in self-care.
One of the early adapters for social media and yoga, Tara Stiles' feed is well balanced with amazing photos, family photos, full yoga classes, and lots of smiles.
For those interested in motivating children to practice yoga, Kidding Around Yoga has cute photos of children practicing yoga as well as adults, who are young at heart, learning how to teach yoga to children.
With over 2 million followers, Rachel Brathen is the founder of the popular yoga hashtag #yogaeverydamnday. Also, like Tara Stiles, an early adopter of the yoga and Instagram craze, Rachel's posts are inspirational by documenting not only her yoga journey but the transition to being a yoga mama.
Based out of India, Samrat's feed shows a transformation of a slightly heavier and serious yogi and how he became a little more healthy and joyous. While many photos are in arm balances or inversions, it's peppered with poses with his son and beautiful photos around India.
For the sports enthusiast, yoga teacher Joshua Altman's account is a combination of yoga postures, working out, and doing yoga on countertops and the in front of the oven in his kitchen. Taking some of the mysticism out of yoga, it's a great feed for those outdoor enthusiasts who just happen to like yoga and don't mind using countertops as a mat.
Natasha Noel's Instagram has yoga postures. However, the main inspiration is her #truthbombmon hashtag that shows how photos are either touched up or carefully planned on Instagram to falsely represent what people's normal bodies look like. It's a great way to practice satya with her followers.
Yoga beyond is a yoga teacher training brand. With photos of acro teachers Honza and Claudine as well as their adorable daughter Sofie Phoenix, their account represents family, community, and yoga. Their travels and tribe of students reflect a diverse community of yoga and joy.
Based out of Montreal, yoga teacher and creator of Karmavore Superfoods Brian Miller's feed shows feats of seemingly impossible flexibility and arm balances as well as videos of challenging sequences.
Based out of Hong Kong, Valerie's Lam has a YouTube channel with over 475,000 followers. Her Instagram feed is a combination of accessible yoga postures as well as arm balances. In the mix, there are other workout inspirations such as hanging upside down between two walls in an alley.
Yoga teacher Taylor Harkness's documents life that is filled with smiles, travel, yoga, and his amazingly cute dogs. While there is much debate about yogis making money on yoga from their photos, Taylor's feed proudly boasts that he is not for sale and he won't sell out for product endorsements on his account which is refreshing.
Laura Kasperzak's Instagram bio is on point: "Wife, Mother, Handstand Addict". Each photo looks like an advertisement for Cirque du Soleil, featuring Laura in inversions and arm balances as well as her daughter as a partner in some acro yoga.
Yoga Trade is a membership subscription service that pairs yoga teachers with international venues to find work or karma exchanges in exotic locations. An online community of traveling yogis, its feed reflects yoga teachers from all over the world doing what they love to do: travel and yoga.
Deepika Mehta is based out of India. Her feed is filled with color, yoga postures, and both nature and urban landscapes.
Singapore based yoga instructor Angie has a combination of yoga, fitness, and her personal life. There are the standard yoga poses but a nice blend of stilling feeling familiar capturing moments such as weddings, reading, putting on face masks and chilling with her peeps.
Instagram is overwhelming with Instagram accounts of yogis who are 20 and 30 somethings. Founder of Laughing Lotus NYC, Dana Trixie Flynn proves that people can be over 40 and still have a lot of yoga, flair, and energy in their lives.
Another teacher training feed, Acroyoga is a collection of photos from their community at teacher trainings and festivals. Their photos show yogis connecting and playing all over the world.
While many Instagram feeds often show the impossible, Stephanie Gongora's is full of tutorials for beginner yogis to both learn basic and advanced postures. Additionally, she's based out of Costa Rica with nature in the backdrop of many posts.
Another India based yoga teacher and official yoga instructor for the FSI government of India, eRYT Vandana Gupta's feed is not only full of amazing yoga postures but tidbits of yoga philosophy in the comments.
Based out of Nigeria, self-described Chief Giggling Officer Chocolako is trying to get more people practicing yoga in Lagos. Her photos don't try to adapt yoga or apparel to the West's version of yoga but represent the vibrant color and culture of Nigeria.
Babies, yoga, and motherhood grace Holly Bentley's Instagram feed. Sometimes she partners with other Instagram yogis like @meliniseri for some acro shots, other times she's mocking what her curated photos on Instagram compare to reality. Another plus for Holly is that for all the average sized bodies out there, her body type is relatable for people of average weight which is seriously unrepresented on Instagram.
For some sisterly love, Cristen and Kimberly Chin's shared Instagram feed features the two dancers/yogis and makes the Doublemint gum commercials just seem lazy. Both in their 40s, they are an inspiration to other over 40 crowd, mothers, and yogis alike.
Photographer, yogi, and acro yoga enthusiast, Abhijeet Singh's followers can expect photos from majestic landscapes in the mountains full of yoga, climbing, and enjoying nature.
Yoga retreat company Yogascapes has been featured in magazines such as Time, Travel, Yoga Journal, to name a few but their Instagram feed inspires by imagining the places yogis can go. What's refreshing is although there is clearly a yoga component, it feels completely accessible to those who can't do forearms balances or touch their head with their feet.
As one of the Instagram yogis with a smaller group of followers on this list, Peter's feed is inspirational because everything seems so normal. Peter's just a regular mature guy that looks like anyone's dad doing yoga on a regular basis. Even if it means his dancer pose isn't perfect or he's still working on flexibility, he's still doing yoga. When people say they're too old or too inflexible to do yoga, just show them Peter's page as inspiration.
Tega is a self-proclaimed Jesus lover, yoga practitioner, and dessert aficionado. Her feed represents that as most of her photos are solo yet inspirational nonetheless. Her faith isn't preachy but inspirational regardless of what faith followers may have.
Another body positive advocate, Jessamyn is breaking down barriers with photos, videos, and artistic shots while promoting her "everybody yoga" classes. It's nice to see another yogi creating representation and inspiration to spread the gifts of yoga to all.
Dr. Chelsea Jackson Roberts is an author and as of 2018 is developing a curriculum for Atlanta youth organizations in yoga and literacy. Her Instagram is filled with representation for people of color in yoga as well as the work she does within her community for teens. Her feed inspires community, yoga, and natural beauty.
Representing the curvy yoga moms out there, Brittany Danielle's feed feels refreshingly accessible as most photos are shown around her home, proving that people don't need to travel or spend top dollar for a yoga studio to get the benefits of yoga.
Ballet dancer, yogi, and mom, Kathy's feed has the standard photos of arm balances and inversions (especially the ones hanging upside down in doorways) but doing them around her apartment with her baby crawling around sometimes even with a mess on the floor. It doesn't hurt that she has some solo photos of her baby who has some of the cutest cheeks on Instagram.
Author of Big Gal Yoga, Valerie Sagun doesn't fit the typical yoga body stereotype– she's a person of color and has curves. She originally started on Tumblr and gathered a huge following before moving to Instagram (Gaiam n.d.). Her feed is filled in photos of her in challenging photos and not being afraid to show her body off to promote positive representation in the yoga community.
Representing fit guys everywhere, international yoga teacher DJ Townsel is a former NFL athlete who started practicing in his living room because he didn't feel comfortable practicing in public at the time. Now a 200-hour yoga instructor, DJ inspires with photos of his community, crazy ridiculous arm balances, and serious workouts. He has inspirations to bring yoga who don't think it's accessible to them, specifically to men and people of color.
Mathieu Boldron's Instagram feed shows him teaching all over the world with students who are learning how to teach yoga. Additionally, there are some great shots of Mathieu in arm balances and inversions. The students and Mathieu all radiate joy during his session.
A Holistic health coach and 500-hour yoga and meditation teacher, Hoya's Instagram feed promotes travel, yoga, vegan eats, and self-care. Captions include positive mantras and motivation for individuals to love themselves and promote healthy habits for the mind and body.
Robin Martin can very obviously do amazing things with her body. However, what makes her page great is she shows side by sides of postures to help someone starting out getting into the post eventually through modifications and props. It's a welcome addition for those wanting to get into more difficult postures but has no clue where to start.
Based out of Colombia, breast cancer survivor Yulady Saluti practices yoga and Ayurveda. While her photos are beautiful her captions are heartfelt, honest, and doesn't shy away from her battle with cancer, treatments, and pain. It's refreshing, truthful, and courageous.
Much like its respective website and podcast, BlackGirlInNom, this feed is full of inspiration through the representation of women of color, mindfulness, community, and some straightforward advice. It also has an amazing artistic feel that has been clearly thought out making the who feed feel coherent.
Very rarely on this feed is Robert Sturman actually shown but his artistry and photography highlight yogis all over the world. Not only are the photos beautiful but it has photos of different ethnicities, abilities, locations, and ages.
There's always debate around yoga and Instagram and whether or not Instagram is helping people feel yoga is accessible by the plethora of challenging postures in far off places. Inflexible yogis is great because it is incredibly instructional and one of the few feeds that actually teaches people how to practice modifications. Additionally, they have a plethora of before and after shots showing where yogas where before (not being able to touch their toes) fast forward several YEARS later and their progress.
Conclusion
Our list of 50 inspirational yogis on Instagram to follow was hand-picked to reflect the new and old faces of yoga for 2018. Hopefully, they are all here to stay and we're looking forward to seeing more inspiration in 2019.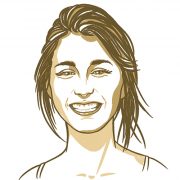 Nicole Baker
A graduate of Arizona State University, Nicole Baker is a force to be reckoned with in the realm of health and wellness. She studied behavioral health, which propelled her desire to live holistically and share her knowledge with other like-minded individuals.