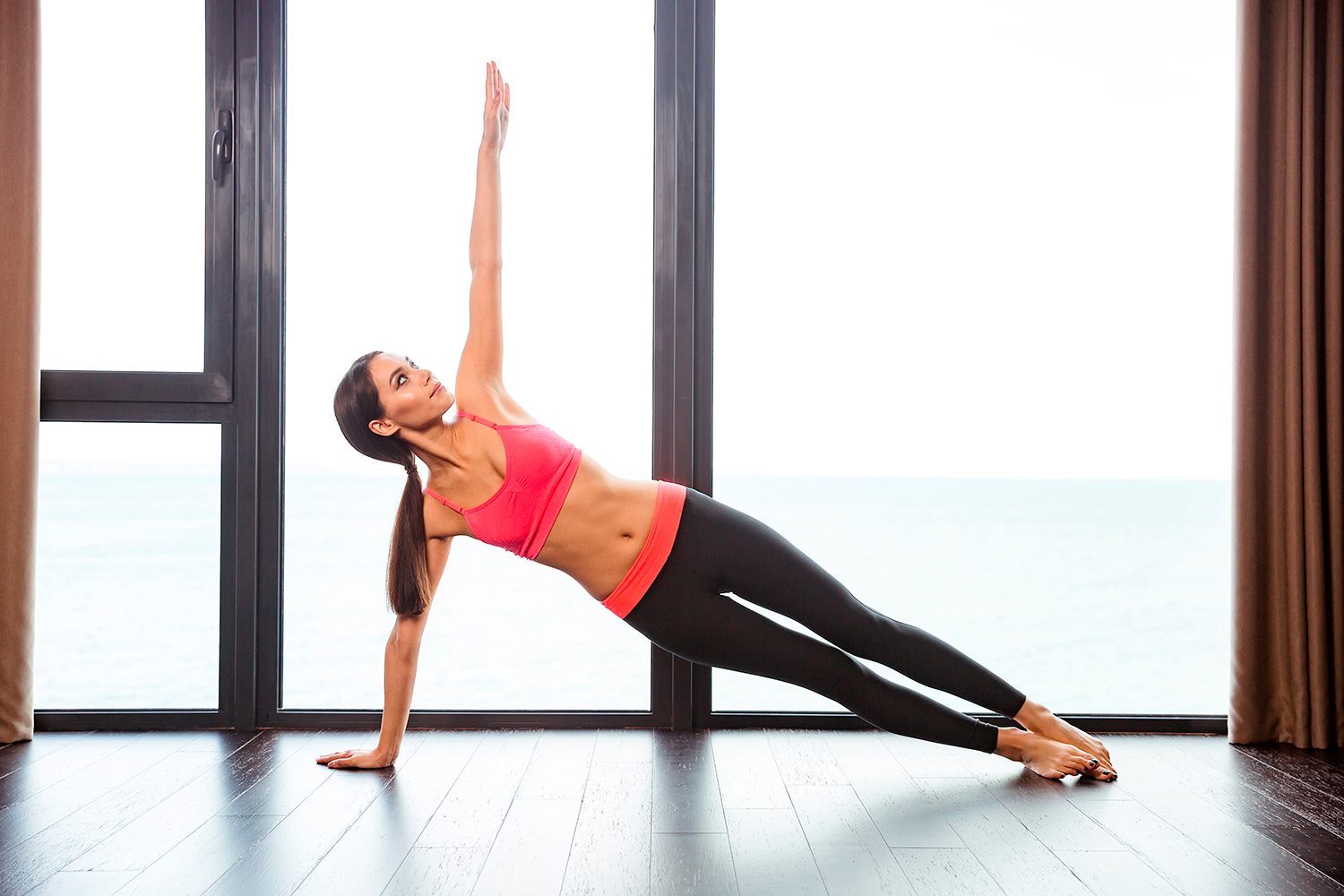 Incorporating a daily yoga practice into your life can be transformative. Yoga doesn't just benefit the body—as a holistic practice, it can serve the mind as well. If you haven't already made the leap to make yoga a part of your daily life, read on to find some of the incredible benefits that a committed practice can offer you.
Strengthens
While there is a lot of focus on the stretching aspect of yoga, a committed practice can help build muscle. An ongoing yoga practice improves muscle strength, as well as increases endurance. This can help you take your practice to new heights as you develop and discover your newfound strength.
Helps You Focus
Our brains can get jumbled with to-do lists and anxieties throughout our day, but yoga can help us release those thoughts by focusing the mind on the present moment. In a study, researchers found that 20 minutes of yoga practice was more effective in boosting focus performance than 20 minutes of running on a treadmill. In an interview, study author Neha Gothe explains how yoga uniquely affects focus, saying, "While practicing yoga, you are focused on your breath and mindfully aware of your postures…These mental exercises seem to affect the way you think and focus outside of yoga practice.''
Helps You Let Go of Anxiety
In a recent study, researchers tracked the anxiety levels of people before and after a 2 hour yoga session, and found a 14.7% decrease in anxiety post practice. By committing daily, you are helping to maintain an overall lower level of anxiety.
Increases Mindfulness
Mindfulness is a key component of yoga, so it is no surprise that it increases with a daily practice. Dedicated practitioners have shown significantly increased levels of mindfulness in their everyday lives, as well as better spiritual or religious well-being
Enhances Coping Skills
Dedicating daily time on your mat can help you deal with the everyday stressors you encounter off your mat. Multiple studies have shown that yoga practitioners exhibit higher levels of adaptive coping strategies, allowing them to deal with issues that arise with a clearer and more focused mindset.
Lowers Stress Levels
Yoga is often touted as an excellent treatment for stress relief, and there are studies to back up that claim. A study of medical students found that a six-week yoga course helped them lower the stress levels attributed to their rigorous studies, while another study found the same effects on university employees. No matter your lifestyle, yoga can help you cope with the pressures of your life to face each day with a stress-free outlook.
Motivates Self-Discipline
Practicing yoga daily may sound great, but it's not always easy to feel motivated to dedicate that time and energy. By committing to a daily practice, you are proactively dedicating yourself to self-improvement. This self-discipline will lead not only to health benefits, but mental benefits as well.
Increases Confidence
Many of us deal with low confidence and self-doubt at some point in our lives, but yoga can help to increase our levels of self-assurance. A study showed that a group of yoga practitioners felt and overall increase in confidence, due to an better sense of life purpose and satisfaction, as well as greater belief in abilities to deal with stressful situations.
Boosts Body Image
Dealing with poor self-esteem due to our outward appearance is a common phenomenon. Yoga practitioners, however, have shown greater levels of positive body image and self-love, and also practice less self-criticism than those who do not practice yoga.
Makes You Happier
As we've already seen, yoga can help with stress, anxiety, confidence, mindfulness, and more. This overall boost in mental well-being leads to higher levels of happiness from within. Additionally, the physical movement through the asanas produces an increase in serotonin, commonly refer to as a "happy hormone".
Encourages Patience
Learning new, challenging poses can be tricky. It is frustrating to put in the time and effort to learn something but not immediately see the results you want. A daily practice will allow you to become patient with yourself as you gradually expand your repertoire of poses, and that patience will trickle into your life off the mat.
Improves Memory
Memory is yet another aspect of brain cognition that can be improved by a regular yoga practice. Over a period of 6 months, researchers found that dedicated yoga practitioners displayed improvement in their memory performance.
Wards off Symptoms of Depression
While depression is a complex issue that requires varying methods of treatment, yoga can serve as an aid for helping with symptoms. A study found that adding yoga to a care routine was more effective in reducing symptoms of depression than simply a stand-alone care routine. Another study found that those who practiced yoga regularly displayed less symptoms of depression than those who practiced only occasionally, so consistency is key.
Boosts Metabolism
Getting your blood pumping with a regular yoga practice can help you improve and manage your metabolism over time. A dedicated practice can help you better your resting metabolism rate.
Improves Posture
Poor posture can have detrimental effects on our health, from causing back pains to headaches and neck tension. Yoga can help to improve your posture, ensuring that you are not causing harm to your body as you go about your day to day life.
Increases Flexibility
Increased flexibility may be one of the most obvious benefits of yoga, but significant changes don't happen overnight. Over time, a consistent routine will will help increase your flexibility, giving you the ability to work towards more challenging postures.
Reduces Back Pain
While many people turn to physical therapy to treat their back pain, the cure may just be in a daily yoga practice. Researchers found that targeted yoga poses can be just as effective as physical therapy for easing minor back pain that is not related to an injury. Another study found that, over the course of a week, participants of an intensive yoga program were able to increase their spinal flexibility and improve their back pain more effectively than when using physical therapy exercises.
Improves Bone Health
In multiple studies, yoga has been proven as an effective method to build bone mineral density, which results in strong bones that can better support your body, and also helps ward off osteoporosis.
Helps Decrease Headache Frequency
For headache sufferers, a regular yoga practice may be an effective tool to lessen the amount of headaches. In a study, researchers found that both headache frequency and intensity were reduced in people who were practicing yoga in conjunction with other conventional care methods, whereas those using only conventional care did not experience as dramatic of a decrease.
Improves Circulation
Yoga is a great tool for getting your blood pumping and improving your circulation, and many poses have specific benefits in relation to blood flow. Twisting poses, for example, create a wringing sensation in internal organs. When released, oxygenated blood is able to flow back through your body. Inversions also encourage blood from the lower half of your body to flow back to the heart and through the lungs, again helping the blood to become oxygenated.
Boosts Your Energy
If you're feeling sluggish, a yoga practice may be able to give you the energy boost you need. Practicing asanas can help get your muscles moving and blood pumping to wake you up. Yogic breathing techniques can also be helpful: a regular yoga practice helps you become more conscious of your breathing throughout your day. Instead of engaging in shallow breaths, deep, yogic breaths can help get more oxygen delivered throughout your body, and perk you up as a result.
Improves Digestive Health
Studies have found that people who suffer from digestive issues such as irritable bowel syndrome and gastroesophageal reflux disease may find a greater reduction of symptoms from regularly practicing yoga (when done in conjunction with other forms of treatment).
Gives Your Immune System a Boost
A consistent yoga practice has the ability to give your immune system a boost. Stress can weaken the immune system and increase inflammation in the body, but researchers found yoga has an anti-inflammatory effect on the body.
Decreases Risk of Heart Disease
Yoga can be incredibly effective in fighting off a multitude of heart diseases. Researchers found that the mental health benefits of yoga, such as lower levels of stress and anxiety, can help practitioners ward off heart diseases. The study authors found it compelling enough to state that it could be "beneficial to prescribe nonpharmacological interventions such as yoga and pranayama to lower mental stress and improve mood," in the same way that medications are prescribed to lower blood pressure.
Reduces Chronic Neck Pain
Sufferers of chronic neck pain may be able to find solace in a yoga practice. Participants in a 9 week yoga program reported improvements in their neck-related disabilities for at least 12 months after they ended the program. Furthermore, it was found that a continued practice was crucial in order to maintain these results long term.
Encourages Self Care
Finally, by practicing daily, you are making your mental and physical health a priority. Dedicating this time allows you to fully focus on your well-being, even if it's just for a 15 minute flow.
Lowers Blood Pressure
Those with high blood pressure may benefit from a yoga practice. Patients with a mild case of hypertension were found to have lower blood pressure as an effect of a yoga intervention.
Improves Sleep Quality
If you find yourself tossing and turning all night, yoga can be the fix to help you get a restful night's sleep. A study of South Icelandic villagers—who were dealing with stress from a recent earthquake—reported improved sleep quality after being offered a yoga program as part of their recovery. Another study found that sufferers of insomnia found improvement in sleep quality while participating in a six week yoga program.
Improves Lung Function
Yoga and breathwork go hand in hand, so it is no surprise that it can improve the function of your lungs. In a study, new yoga practitioners were found to have an increase in lung function over the course of 6 weeks, with the participants practicing 6 days a week. Researchers came to the conclusion that yoga can be used as a lung strengthening tool to treat people suffering from diseases, such as asthma, allergic bronchitis, and post pneumonia.
Lowers Blood Sugar
Yoga can also help keep blood sugar levels low. In a study of patients with type 2 diabetes, yoga was proven to be effective in reducing blood glucose levels.
Helps with Weight Loss and Management
If you have certain weight goals you are trying to hit, or are simply trying to maintain your weight, yoga can be a great workout option. A regular practice can help to improve cardiorespiratory fitness, as well as help with weight management.
Encourages Healthy Eating
Those who have a regular fitness routine may notice that they are more likely to maintain healthy eating habits when they are on top of their workout schedule, and yoga is no different. Yoga is associated with being able to encourage healthy eating behaviors in practitioners.
Offers a Flexible Workout
One of the benefits of implementing yoga in your life is that you can practice it any time, any where. While certain tools like blocks and straps can be useful, all that you truly need in order to practice is yourself, your mat, and your dedication. Yoga gives practitioners freedom to practice that other workouts simply can't offer.
Helps You Become More Aware of Your Body
Yoga allows you to explore your body in ways that most people don't have the chance to regularly do. By practicing yoga, you can become more aware of your abilities and your limits. Yoga also encourages practitioners to listen to what their body needs, rather than trying to push it. This increased awareness can help you become more in tune with what your body requires both on and off the mat.
Maintains a Healthy Spine
Yoga can help keep your spine healthy and happy. By safely stretching and strengthening your spine, your body encourages synovial fluid to hydrate the joints and discourage friction. Synovial fluid also helps to bring nutrients and oxygen to your spine, as well as remove waste, resulting in a healthy spine. Furthermore, yoga can help raise bone mineral density in the spine and other bones in the body, providing an overall stronger bone quality.
A consistent yoga practice is something anyone can fit into their daily schedule, and by doing so, practitioners can expect to reap multitude of benefits that help not just the body, but the mind as well.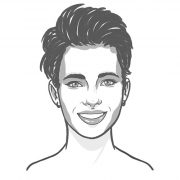 Amanda Carter
Yoga, meditation, and spirituality are at the top of the list for writer and former nutritionist Amanda Carter. This devoted practitioner enjoys writing about health and wellness just as much as she enjoys living it.