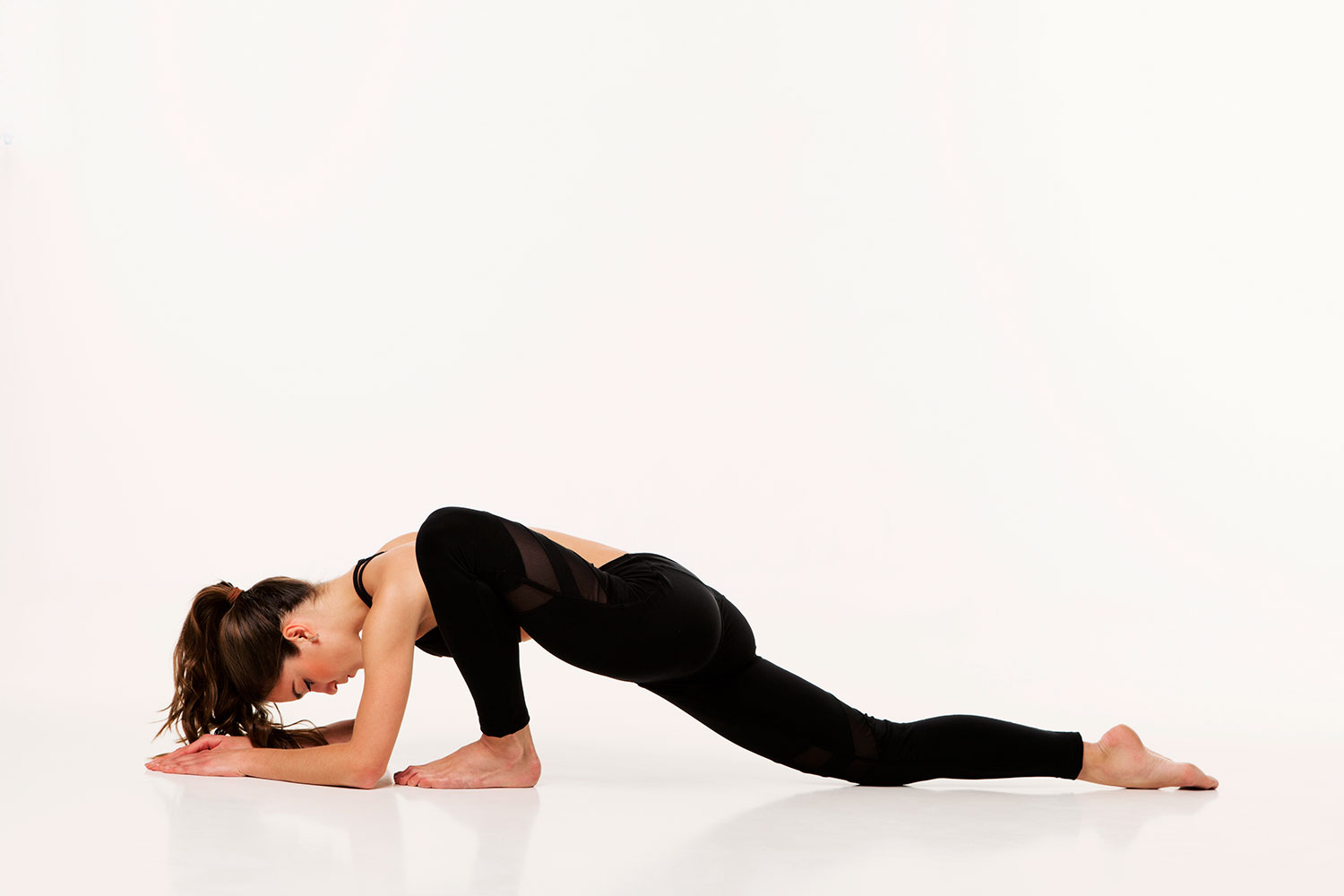 It likely comes as no surprise to hear that our modern way of living constricts our flexibility, leaving and joints tight and underworked. Daily routines for the majority of the Western world no longer center around movement; gone are the days of working the fields, of hunting and gathering. We move around less than our species once used to, which limits the range and flexibility of our bodily movements.
Though flexibility is not a necessity for a strong yoga practice, it is something we can work on and begin to deepen through practice. Yoga offers us the ability to engage and stretch our muscles as well as increase the flexibility of our connective tissue. Connective tissue is a group of cells that encapsulates our muscle fibre. It is the most abundant type of tissue in the human body and is directly connected to our elasticity. Through yoga practice, we engage and stretch the whole body, connective tissue included, moving further into our own personal best when it comes to flexibility.
It is important to remember that flexibility is not only a condition of the body; it is a state of mind, too. Through yoga, we are encouraged to also soften the mind – to open ourselves to the unfolding process of the journey. As you engage in this or any other yoga practice, remember to move slowly and mindfully. Witness the minds presence as it moves along with your body. Slow and thoughtful breaths help to anchor us in our practice and enable us to sink further into any posture.
Remember that any new practice should be taken slowly, and that some postures may have contraindications. Consult with a professional if you have any health constraints and always remember to trust your body. When it comes to improving flexibility, slow and steady is the way to move.
Beginner Routine for Flexibility
Throughout your practice, use your breath to anchor you as you move mindfully. Take sufficient pauses between each pose where natural, anywhere from 20 to 30 seconds or for as long as your body calls for. For each pause, rest in the nearest comfortable neutral position. This will attune your awareness to the way that your body is adjusting, expanding, and stretching.
Uttanasana — Standing Forward Fold Pose
Begin standing at the top of your mat with your back straight, shoulders relaxed, and buttocks gently tucked. Raise your arms over top of your head and then gently allow yourself to fall forward as your reach towards the floor. Your hands may rest on the floor in front of your feet, or you can allow them to rest wherever they reach.
Feel the hips pressing up towards the ceiling or sky as your head falls towards the mat. Bend from the hips rather than through the back.
Hold here for 30 seconds, before slowly unrolling back up to a standing position.
Anjaneyasana — Low Lunge Pose
Gently fold back down for a moment into Standing Forward Fold. From here, plant your palms at your feet and take a large step back with your right foot. Allow your right knee, shin, and top of the right foot to rest on the floor.
Keep the left knee bent and aligned over top of the left foot. Open the chest and gaze forward. Hold for 30 seconds.
Reverse the motion, coming back to a neutral standing position. Pause here for a moment to bring awareness to each side of the body and then repeat on the opposite side.
Adho Mukha Svanasana — Downward Facing Dog Pose
Come down to the mat, resting on your hands and knees. Your knees should be directly beneath your hips and hands directly beneath your shoulders. Spread your palms firmly on the mat.
Curl your toes and exhale as you lift your knees up off the mat, pushing into the strength of your arms and legs. Slowly lengthen your tailbone towards the ceiling, stretching your legs naturally. Keep your head naturally down and draw your shoulder blades towards your tailbone.
Feel into the back of the legs. Hold here for 30 seconds.
Bhujangasana — Cobra Pose
From Downward Dog, slowly and gently bring your knees, chin, and chest down to the mat. Place your hands on either side of your chest bone. Allow the pelvis and tops of the legs to drop to the floor as you press through your arms and open up your chest. Arms lift away from the floor with just your hands pushing against it. Allow the shoulders to fall naturally away from the ears.
If there is too much pressure on the back, allow the lower arms to make contact with the mat. Hold this pose for 30 to 60 seconds. Rest on your mat facing down for 30 seconds before moving forward.
Uttanasana — Standing Forward Fold Pose
To work your way back up, press through the hands and feet into Downward Dog once more. Hold here for a few minutes to feel a nice stretch in the back of the legs before stepping forward into Standing Forward Fold. Hold here for 30 seconds before slowly unrolling into a neutral standing position.
Talasana — Palm Tree Pose
In a neutral standing position, ensure your shoulders are relaxed and your spine is straight. Inhale as you raise your arms up while also lifting up onto the balls of your feet. Palms face one another and in some variations, the palms will touch.
Inhale as you deepen the stretch. Hold for 10 seconds and gently release heels to the floor and arms to your side. Repeat for three more rounds.
Repetition
Repeat the above sequence two more times, finding greater flow and a deeper stretch within poses where possible.
Baddha Konasana — Butterfly Pose
Coming down now to a seated position on your mat, sit on your backside as you bend the knees while bringing the soles of your feet together. Ensure that the back is straight as the knees gently fall to either side. Wrap your hands around your toes for support.
Bring your heels as close as is comfortable towards the pelvic floor while keeping the pelvis open and neutral. If it is possible while keeping the spine straight, gently lean forward. Hold this pose for 60 seconds.
Janu Sirsasana — Head-to-Knee Forward Bend
Begin this pose by sitting on the floor with your legs outstretched. As you inhale, bend the right knee and bring the ball of your foot to rest on your uppermost thigh, as is accessible to you. The outside of the right leg will fall towards the ground naturally.
Ensure that both sit bones are on the ground as you turn gently towards the left leg. Inhale as you raise the arms up and gently lower them to grab the left foot. Keep the lower spine straight to protect it; your hands may not reach to the feet so allow them to fall where they may. Lengthen the torso and extend on exhale from the groins, coming into a comfortable stretch without force.
Hold this pose for one minute before gently releasing. Take 20 seconds of pause before repeating on the opposite side.
Salamba Balanasana — Child's Pose
From here, sink into Child's Pose by coming to your hands and knees. Sit on your heels and bring your knees hip-distance apart. Allow your upper body to fall forward between your thighs, your outstretched palms and forehead coming gently down to the mat. Allow the shoulders and the hips to relax into this stretch. Feel into this beautiful resting pose.
Hold this pose for 60 seconds or longer before moving straight into the next asana.
Paschimottanasana — Seated Forward Fold Pose
Sit on your mat with your legs outstretched before you. Raise your arms straight above your head as if towards the ceiling. Inhale as you stretch the spine gently.
On the exhalation, bend forward at the hips, bringing the upper body forward over your thighs. Allow the hands to reach towards the toes, falling wherever they land.
Breathe deeply here, gently stretching further with each exhale. The neck should remain in line with the spine and the lower back should remain straight. Bend from the hips rather than through the spine.
Hold this pose for 30 seconds before releasing, gently unrolling yourself back up to a neutral position.
Setu Bandha Sarvangasana — Bridge Pose
Come to rest on your mat on your back. Knees are bent and feet are hip-distance apart on the floor. Arms rest at either side of the body with palms down with hands just barely touching the heels.
As you inhale, gently roll the spine off the mat to raise the hips. Press into the arms and open the chest, extending it slightly upwards. Engage the thighs and backside for support.
Hold the pose for 30 seconds before gently rolling back down. Repeat for one more round.
Supta Baddha Konasana — Reclining Bound Angle Pose
Rest on your back with legs and arms extended and palms facing up. Bend your knees and draw the soles of your feet together. Allow the knees to open gently, falling to either side of the body.
Adjust the positioning of your feet as necessary, pulling them closer to the groin or moving them further away from you. Depending on how tight the hips and groin are, this will look and feel different from practice to practice. You may also choose to use a prop beneath your knees if the extra support is needed.
Allow your shoulders to relax and the rest of your body to follow suit. Hold this pose for 60 seconds or longer if you wish to extend the practice. When you are ready to come out of your pose, use your hands to gently push your knees back up. Bring the soles of your feet to the mat. Hug your knees in for an extra soothing stretch in the hips.
Salamba Balanasana — Child's Pose
Come back into Child's Pose once again. Feel into the stretch in the back and in the hips. Allow yourself to sink further into this state of relaxation after having stretched the body throughout the duration of this yoga practice.
Within continual practice, this routine will help to increase flexibility and has the power to relax both the body and mind. Through practice, muscles loosen up and you will find yourself moving deeper into poses and places that you might never have thought possible.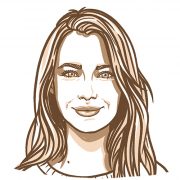 Andrea Wilson
Andrea has been hosting yoga retreats in various locations worldwide since 2003 and continues to encourage her students to live as the best version of themselves. Yogic living provides the framework for her informative writing, which is chock-full of beneficial tips and tricks.