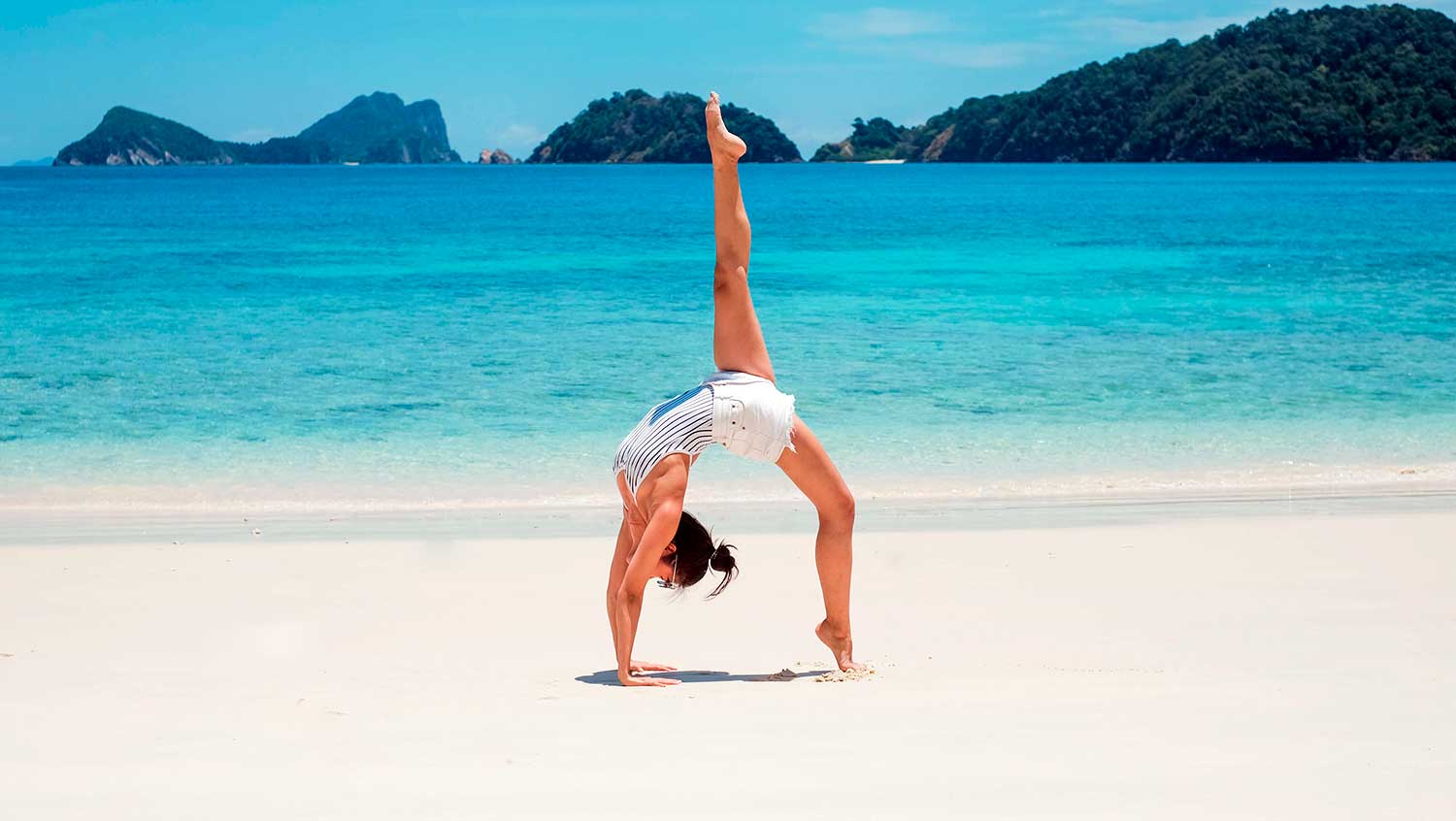 With stress becoming a worldwide epidemic, a growing number of studies have demonstrated that spending time in nature by visiting green spaces and natural environments can reduce psychological stress. With chronic diseases being linked or aggravated by stress spending time in nature can have a positive impact on not only stress but overall health. While spending time in nature daily is encouraged, sustainable travel in nature can help recharge the body, mind, and soul. We have compiled a list of the 20 most beautiful places in the world to find peace of mind.
The Marieta Islands, Mexico
Now closed to the general public due to conservation efforts the Marieta Islands in Mexico, also known as the "Hidden Beach", is composed of two types of volcanic rocks. Sea turtles, manta rays, octopus, whales and thousands of fish live in the area while the coral reefs are in the process of being restored. To visit the island, you will need to either swim or hire one of the few tourism companies who has been approved by the Mexican government to still host tours there.
The Fjords of Norway
Described as the soul of Norway,  there are over 1000 fjords around the country. They are known for their untouched nature filled with mountains, rivers, lakes, waterfalls, and glaciers filled with crisp and fresh air. The four major fjords  include Møre og Romsdal, Sogn og Fjordane, Hordaland, and Rogaland. To get back in touch with nature, ditch the cruise lines and spend time hiking, kayaking, or biking to take in nature. Spend a few days and stay at this treehouse with panoramic fjord views. You can also try a more affordable route and get closer to nature by camping.
Palawan, Philippines
The islands of Palawan, Philippines is a nature lover's paradise with beaches, mountains, caves, and jungles to explore and reconnect. While you can go island hopping on a tour, you can also hire private boats to get to one of the many unspoiled beaches to explore or find stillness to take in all of the unspoiled wilderness around you. You can also enjoy the meditative aspects of birding and discover some of the rarest birds in the country.
Patagonia, Argentina, and Chile
Patagonia is for those interested in lakes, mountains, falls, and glaciers to find peace of mind, Stretched across Argentina and Chile,  Patagonia provides an endless amount of natural landscapes to find peace of mind. Often described as being the end of the world for its closeness to Antarctica, Patagonia is a nature lover's dream. Head to Torres del Paine National Park, an area full of wildlife, peaks, flora, and exquisite treks to explore. For sustainable travel, stay right in the park in an ecocamp in domes to fully immerse yourself into the experience and enjoy their free daily yoga classes.
Soča Valley, Slovenia
Perfect for travel in the summer or winter, Soča Valley, Slovenia has a multitude of ways to get underneath the trees, get on top of the water, fly through the air, or slide down mountains. With some of the best water in the word, check out the Count's Water- known to have healing properties from it's clean and rich minerals. Near the Count's Water is a mountain elm tree that soaks up the water from its root and is said to have positive energy for all seven chakras. To get a bird's eye view of Soča Valley's peacefulness, try gliding over it instead.
Taos, New Mexico
Taos, New Mexico is an area rich with culture and history and home to the Rio Grande del Norte National Monument. With over 242,555 acres of public land, the landscape is full of steep canyons, gorges, rivers, and volcanic ash. With a rich history stemming from the Pueblo Indians, Taos is also home of the Taos Pueblo made entirely of adobe (earth mixed water and straw before being sundried). While enjoying nature and learning about the rich history of the Pueblo Indians, there is a wide variety of holistic therapies available including yoga, meditation, bodywork, and Ayurveda.
Aleutian Islands, Alaska
Skip the stale and commercial cruise lines. Visit Alaska outside of its touristy ports and head to the Aleutian Islands. A chain of small islands, the Aleutian islands separate the Bering Sea from the main portion of the Pacific Ocean. Visit the Aniakchak National Monument and Preserve to see the Aniakchak Caldera, at 6 miles wide and a result of a 7000-foot volcano collapsing. The ecosystem is full of lava plugs, hot springs, and cinder cones with views of the Pacific Ocean and the Bering Sea on clear days.
Uluru, Australia
Full of red sand, stone, and its iconic Ayers Rock, Uluru, Australia is a unique experience in nature to help tune out and tune in. Located in the Australian Outback, Uluru is full of breathtaking canyons and monoliths sprinkled with green flora with cities and villages out of site. To enjoy several days here with all the comforts of room, get a luxury tent at Longitude 131 and meditate during sunrise on your own private deck.
Black River Gorges National Park, Mauritius
Located on the island of Mauritius, the Black River Gorges National Park has been a sanctuary with flora covered mountains, a lowland forest, and marshes. The park protects the island's remaining rainforest. With over 50 kilometers in trails, visitors can enjoy the various views of scenic landscape and walks through the forest.
Tosh, India
For a plethora of ways to take a quiet getaway and avoid the tourist crowds, check out tosh India. It is the closest base to the Kheerganga Trek, a stunning hike through hills before reaching land surrounded by snow covered peaks. If you would like to check out some serene river view, it is only a short ride away from other nature getaways like Kasol and Manikaran.
Jiuzhaigou, China
For turquoise lakes, abundant waterfalls, dreamy forests, and snow-capped mountains, Jiuzhaigou, China is an ideal spot to practice meditation or Forest Bathing. Covering over 600 square kilometers, there are three main areas to check out: Shuzheng Valley, Rize Valley, and Zechawa Valley. The best times to visit are September and October but winter can be mesmerizing when there is snow.
Sossusvlei Dunes, Namibia
For a unique landscape, the Sossusvlei Dunes in Namibia is a dessert of endless red sand dunes with white salt and clay pans. For some of the most awe-inspiring views, check out Sesriem Canyon, Dune 45, Hiddenvlei, Big Daddy and Deadvlei. Accommodations in the areas range from camping to ultimate luxury.
Kyoto, Japan
Kyoto Japan is a mix of the bustling technology of Japan paired with its temples, hot spring, forests, and mountain views. After checking out the lights and busy streets of the city, decompress in one of the many unspoiled Japanese forest landscapes. Check out Rurikei Valley for its autumn leaves  or  Mt Ooe for its view above the clouds. For something a little more manicured but perfect for simply sitting and watching trees, check out the Cherry Blossoms in Nango Park or the Kyoto Prefecture Tree Planting Center.
Banff National Park Alberta, Canada
Alberta Canada is home to some of the most scenic national parks. A favorite is Banff National Spark which has some of the world's most unspoiled ecosystems. With mountain ranges ranging between 45 to 120 million years old, visitors can explore how tiny we really are in this vast and ancient mountainous area. The highest mountain in the park, Mount Forbes, peaks at 11850 feet. Explorers can walk its many hikes and trails to explore lakes, forests, and animals in the natural habitat.
Bocas del Toro, Panama
For some tranquility surrounded by water, visit  Bocas del Toro is comprised of one mainland and 9 main islands. Check out its national parks: Isla Bastimentos National Marine Park and La Amistad International Park for more unspoiled spots to take in waves and relax in nature.
Kythira, Greece
For natural beaches, caves and interesting archaeological finds (a chapel inside a cave), visit Kythira, Greece. The islet of Hytra during certain times of the day will be touched by the sun and turns the water's turquoise and walls golden. The island is full of different types of beaches to enjoy the sun and salt water. Caves and sculpted rocks dot the island with interesting shapes for the eye to indulge in.
Faroe Islands, Denmark
As one of Europe's best-kept secrets, the Faroe Islands have an abundance of green lush valleys, cliffs, and waterfalls that plunge into the ocean. Comprised of 18 islands, weather can change in an instant from sunshine one moment and then snow the next. Accommodations from hostels to hotels are available but we recommend packing some all-weather camping gear and getting out into nature.
Nile Valley, Egypt
Check out the cradle of civilization in the Nile Valley, Egypt. While there is plenty to do, get out of the city life and get inspired by nature by visiting the Nile River. We recommend taking in the sites by boat and sail up or down the river to see sand dunes, ancient monuments, and wildlife.
The Westman Islands, Iceland
A group of 15 islands off the southern coast of Iceland, the Westlands Islands or Vestmannaeyjar only have one inhabited island,  Heimaey. The entire archipelago is filled with rocks, cliffs, caves, and volcanic ash. There are boats and tours to take you to the various unspoiled islands to get in tune with nature and yourself.
Weddell Sea, Antarctica
While inaccessible to most, take a true expedition to the end of the earth in the Weddell Sea for a cornucopia of wildlife. Besides its towering walls of ice and snow, visitors can see seals, penguins, whales, and birds without being spoiled by civilization.
Conclusion
While contentment can be practiced anywhere, getting out into nature can help anyone get that extra push to reconnect with the earth and themselves.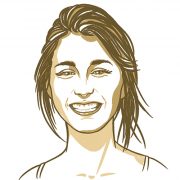 Nicole Baker
A graduate of Arizona State University, Nicole Baker is a force to be reckoned with in the realm of health and wellness. She studied behavioral health, which propelled her desire to live holistically and share her knowledge with other like-minded individuals.