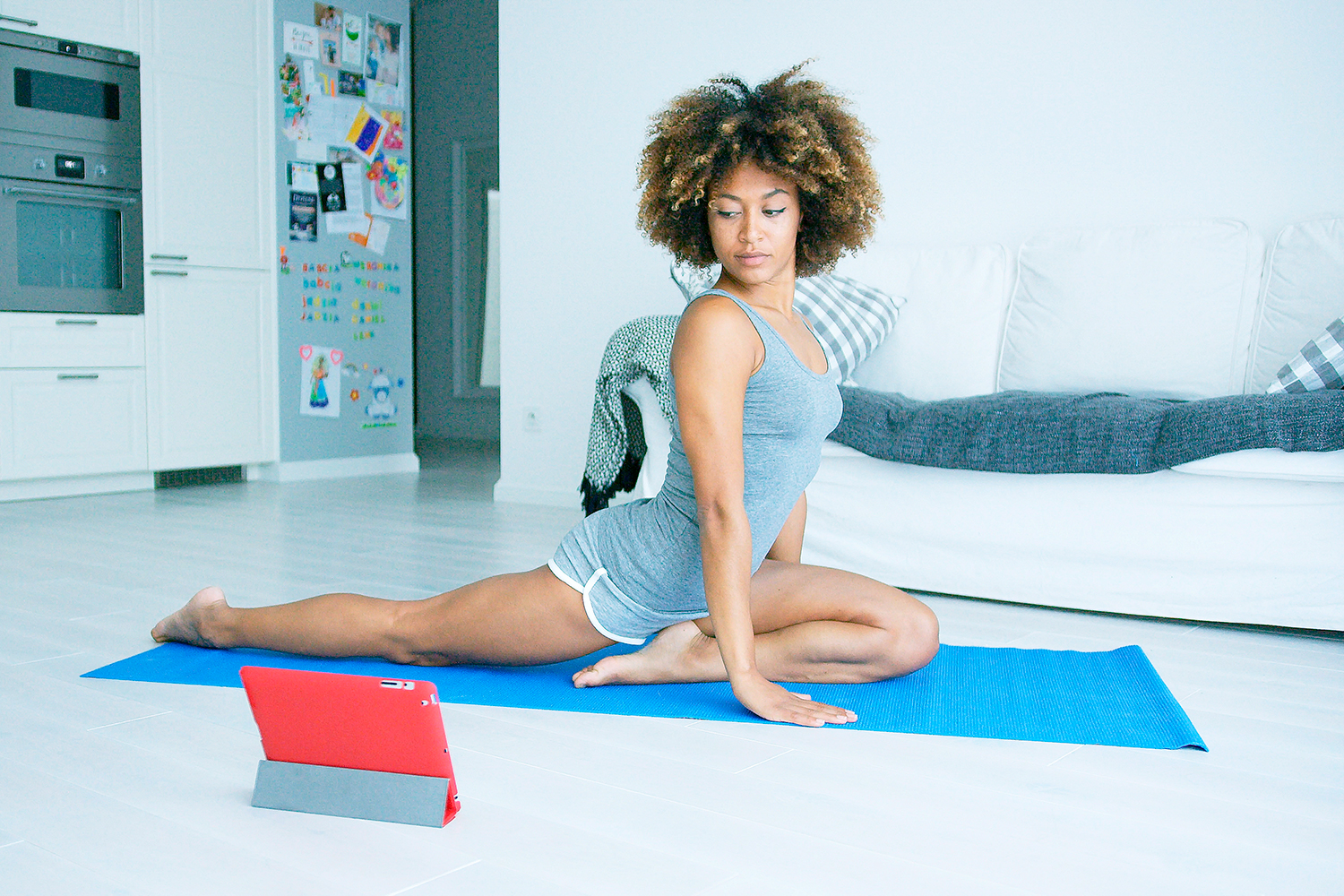 Being purveyors of online yoga content, we spend an awful lot of time checking out YouTube to see what content is resonating with people.
A lot of it is good.
Some of it's not so good.
And none of it is appropriate for everyone, all the time.
It can be a challenge to sift through it all and find what you want. So we thought we'd give you a nice list of well-curated channels to check out. Some of them are pretty well known but most are up and coming.
One of the things that set's the good channel's apart is having a well-developed niche.
With this in mind we've split this list up into 5 different sections, each emphasizing a different type of yoga content.
Most of the channels have a wide variety of class types but we found that most excelled at a particular style.
Some of them stood out for having a large and well-curated playlist in a particular niche.
One thing we've noticed is that many of the most popular yoga related Youtube channels out there are actually not posting instructional videos. Rather, they're posting audio or musical content specifically intended to accompany yoga or meditation, we've included a few of our favourites on this list as well.
A good yoga Youtube channel combines clear and accessible instruction with clean production values. All of the channels listed here meet and exceed that standard.
So check em' out. We know you'll find one that fits your practice like a glove.
Yoga For Exercise
If you're into a more vigorous, athletic yoga practice, there's tons of quality content on Youtube. The best of it is geared towards the advancing beginner or intermediate student.
There's strong and static Hatha classes, flowing Vinyasa and modern Power Yoga. Most teachers tend to cover all the bases but each has their own specializations too.
Check out these 3 channels to strengthen and energize your practice!
Five Parks Yoga
Five Parks Yoga is all about customization. With large playlists dedicated to specific body parts and mobility needs, and lots of different styles, you'll be able to find a strong, balanced workout no matter what you're coming to the mat with.
Erin Sampson is at her best teaching accessible Vinyasa classes with just enough challenge to keep things interesting.
Check out this strong yet sensible flow class for an idea of her style.
Shona Vertue

Shona Vertue brings a great personality and excellent production values to the table on her popular channel.
Most of the content is fitness-oriented yoga, with lots of butt-lifting, ab-tightening flows. She also combines yoga with High Intensity Interval Training if you're really looking to burn some calories.
Shona's no one trick pony however. She's got lots of meditations, gentle stuff for beginners and great vlog-style content. She's charming, smart and funny and all the videos have a really clean look that makes them a pleasure to watch.
Blast your core with this intense HIIT and yoga workout.
Heart Alchemy Yoga

Heart Alchemy Yoga with Michelle Goldstein offers a huge library of uplifting, heart-centred flows. Of particular note is the Power Yoga playlist, with over 300 videos.
Michelle's best classes focus on exercising the whole body, an approach she calls "Total Body Yoga."
There's a lot of really specific content targeting specific body parts online right now, which is good, but yoga was really meant to be holistic. It's nice to see someone focusing on a whole-body approach that's appropriate for the majority of people coming to the mat.
Check out this 40 minute balance flow for a nice well-rounded workout.
Yoga For Beginners
Youtube has become the entry point for a lot of people who are curious about yoga but either unable to attend regular classes or anxious about practising in front of other people.
For this reason there's a ton of beginner content on there. Teachers will post different sequences for specific physical challenges and body types. There's tons of stuff geared towards office workers too, with short sequences you can do at your desk.
Find your flow with these 3 great channels!
Yoga With Adriene

What list of Yoga Youtube channels would be complete without Yoga with Adriene? When it comes to online Yoga, the bright and cheerful Adriene is almost impossible to avoid.
What Adriene has always excelled at is making content suitable for beginners. No matter what people are showing up to the mat with she's got a gentle approach that can make things accessible for them.
Her Yoga For Beginners playlist is the first one that shows up in her channel and it's a perfect starting place for anyone new to the practice.
In this 40 minute video she covers the basics, with a special appearance from her delightful four-legged friend.
Yoga By Candace

Yoga By Candace really covers all the bases. There's Power Yoga, Vinyasa Flow, Yin Yoga, all sorts of different stuff. She's even got a pretty deep playlist of travel vlogs.
However, the thing that really caught our eye was the huge playlist of beginner content, featuring short sequences to do in bed, on the couch, or in a chair.
Check out this 10 minute couch sequence for some relaxation and release after work.
YOGATX

YOGATX is a studio in Austin, Texas that has a very active Youtube channel with tons of diverse content. They feature a wide variety of teachers so it's easy to get a few different perspectives and styles within the same channel.
Their beginner content is where they really excel, with gentle, approachable sequences for all ages and body types.
Check out this flow for absolute beginners with the lovely Savannah V.
Yoga for Relaxation and Meditation
Yoga With Kassandra

Yoga with Kassandra is a super popular channel with lots of different content, but where Kassandra really excels at is Yin Yoga. She's written a book on the subject and trains Yin Yoga teachers and it's clearly where her passion lies.
Her Yin Yoga classes are slow moving and patient, with simple, easy to follow cues and minimal but effective prop modifications.
Yin is in! Check out this 1 hour full-body sequence for flexibility.
The Yoga Ranger Studio

The Yoga Ranger Studio with Aprille Walker is all about slowing things down.
Aprille specializes in Yin Yoga with some Slow Flow and Meditation thrown in. It's very informed by Traditional Chinese Medicine and there are all sorts of sequences that focus on different meridians and body parts.
It's nice to see someone really focusing on what they're good at and carving out a well-defined niche. The channel pitches itself as "your #1 source for all things Yin," and it makes a strong case.
Stimulate your kidney meridian with this 35 minute sequence.
Practice With Kris

Practice With Kris has some great gentle yoga content, but what we really love about the channel is it's focus on guided meditations and deep relaxation.
Sometimes the simplest stuff is the hardest to teach and meditation can be like that sometimes. The meditations here are gently guided but not too chatty. There's also some really nice Restorative Yoga on here that are fantastic for down-regulating before bed.
Check out this 20 minute breath meditation and feel the love.
Prenatal Yoga
In our perusal of the Yoga You-tube ecosystem we were delighted to find a ton of high quality prenatal yoga instruction.
Prenatal yoga requires very specialized training so it can be tough to find qualified teachers who do it well. However, it can be a real life-saver for stressed out moms-to-be and can help to improve the health of both mother and child.
Though they all offer wide-ranging content of all types, these 3 channels stood out as having the best and widest ranging prenatal content on Youtube.
SarahBethYoga

SarahBethYoga is a very popular channel with lots of different content. Sarah's videos are clean and well-produced so it's not hard to see why she has so many subscribers.
We were particularly impressed by her prenatal (and postnatal) content. It's simple, clear and effective with options for both beginners and more experienced practitioners.
Check out this 10-minute prenatal sequence for beginners.
BrettLarkinYoga

Brett Larkin is another very popular yoga Youtube-r with a ton of great vinyasa flow, meditation and vlog style content. She also has a great playlist of prenatal yoga sequences.
Aside from the free sequences she has available on her Youtube channel, Brett also has a prenatal yoga course that she offers through her website. She's a real expert and the sequences are well-designed with a gentle pace and just enough challenge to keep things interesting.
Check out this 30 minute prenatal bedtime routine.
Yoginimelbourne

Yoginimelbourne is a Youtube channel run by Paula, a yoga teacher and choreographer from Australia.
She specializes in gentle and restorative yoga that is appropriate for all stages of life, with a nice playlist full of prenatal videos for all those yogi moms-to-be. She has a nice relaxed energy and cultivates a soft nurturing vibe in her classes.
This one's an energizing prenatal flow. Give it a shot.
Music for Yoga, Meditation and Relaxation
So far all the channels we've been covering have dealt mostly with instructional yoga videos, but it might surprise you to know that the most popular yoga-related channels on Youtube are actually channels that focus on music for yoga, meditation, sleep and sound healing.
Some of these have millions of followers, so we thought we might check a few out and recommend some of the ones that stand out.
Meditative Mind

Meditative Mind specializes in sleep and meditation music that uses solfeggio frequencies, a specific series of tones found in ancient sacred music believed to have healing properties.
Some of the videos are 9 hours long, so these ambient soundscapes are basically on big loops and meant to be played in the background for long periods of time.
You'll have to try them for yourself to see if the healing properties described are legit, but either way they sure are relaxing, and make great soundtracks to low-key private yoga sessions.
Check out this one for opening that third eye.
Yellow Brick Cinema
Yellow Brick Cinema stands out as being one of the most popular ambient music channels on Youtube. Some of their music employs binaural beats to try to elicit certain brain states, but most of it is just good old-fashioned relaxing ambient music, perfect for meditation or sleep.
They have several live streams that play ambient music 24 hours a day, so you can just leave them on in the background and they'll keep playing until you turn them off.
If your local yoga studio seems to have an unending supply of atmospheric chill-out music playing in their lobby at all times, this might be where they get it.
This track made for studying has 112 million views (What!?).
Jason Stephenson
Jason Stephenson is a meditation teacher and ambient musician who's channel follows a similar formula to the other 2 we covered here. However, his stands out because of the lovely guided meditations that he features on his site.
The meditations are mostly for relaxation and sleep and they feature Jason's calm and soothing voice over his equal calm and soothing music. They are incredibly effective if you're looking to de-stress and calm an overactive mind.
Check out this one right before bed-time.
Happy You-tubing!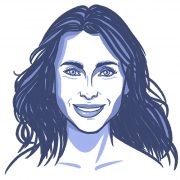 Shirley Hill
Meditation coach by day and writer by night - Shirley has perfected the art of finding a healthy balance in life. She's eager to spread calm energy and share her zen tips through conscious writing.