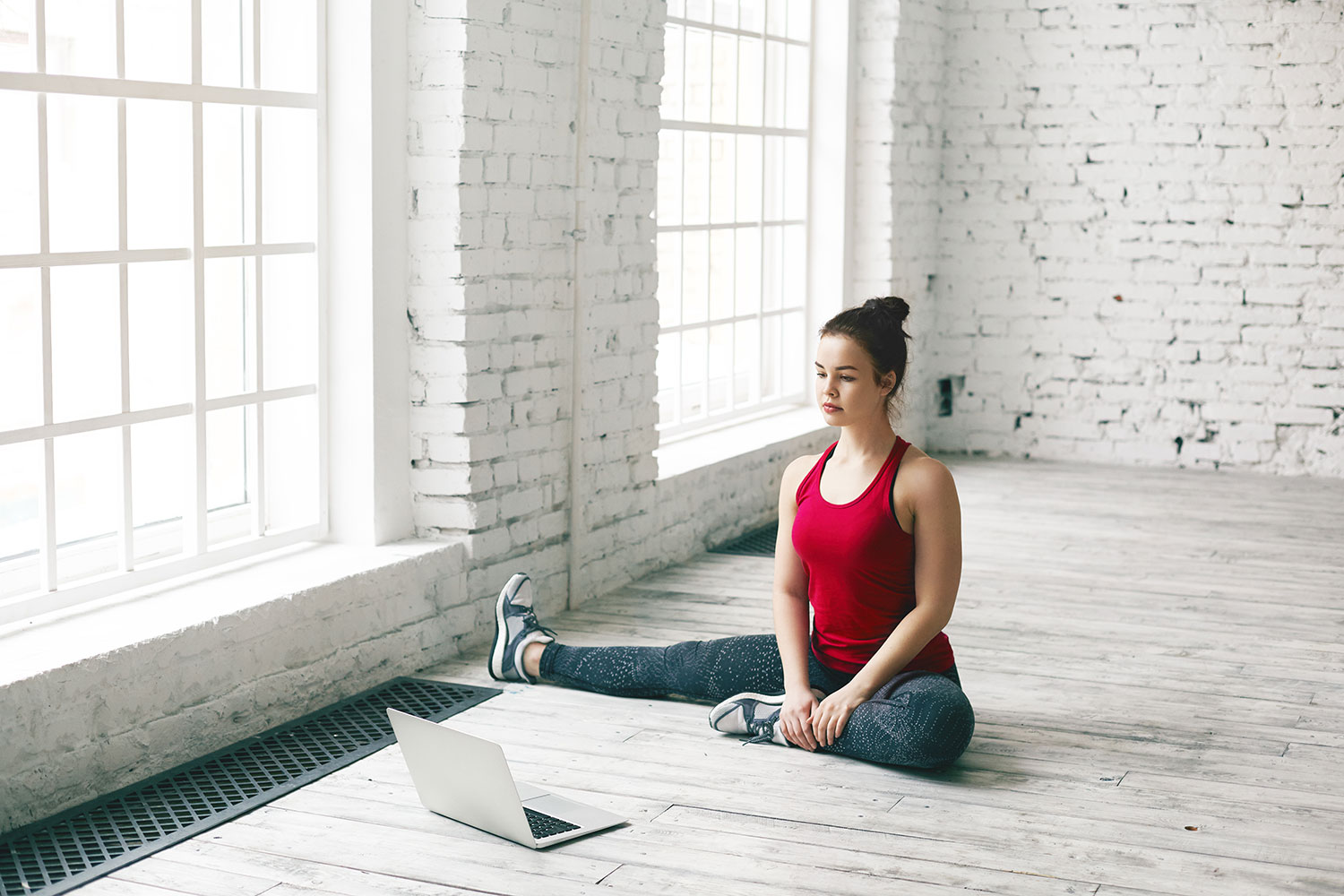 Nothing beats a great yoga session with a teacher who can give you personalized attention, but let's be honest—time and money can make it difficult to consistently practice at the studio. Thankfully, yoga teachers have taken over a corner of the YouTube space. Teachers across the globe are constantly posting new videos of all styles of yoga, giving you access to a wide array of classes you won't find in the studio. If you are looking to ramp up your practice at home, take a look at these 15 popular yoga YouTube channels to find videos that will inspire you to hit the mat.
Brett Larkin keeps you on your toes (and on your mat) by posting new videos multiple times a week. Her content is unique and varied, so you'll constantly be challenged while expanding your knowledge of the different aspects that make up yoga. If you are a beginner, she has a strong collection of beginner's videos that will introduce you to the practice. If you are looking to be physically challenged, she has targeted strength videos, such as an arm toning practice and a thigh and core power flow. She also offers more restorative classes, has prenatal classes for students who are pregnant, and delves into Kundalini meditations. Regardless of you preference of style or how many years you've been practicing, you'll find classes that will enhance your practice on Brett Larkin's channel.
The YOGATX channel offers classes for beginners to more advanced yogis from a variety of teachers, giving you an interesting look at the practice of yoga from different perspectives. Classes range from restorative bedtime flows to more intense full body Vinyasa workouts. You'll also find classes that target tension in the body, such as this 15 minute stretch for neck pain, or this 25 minute flow for back aches.
Shona Vertue has a talent for developing creative physical workout combinations that take yoga to the next level. She has merged the practice of yoga with HIIT workouts, and has yoga classes for people who take part in other physical activities, such as running and cycling. She also helps you integrate yoga into your daily life through unique (and occasionally comical!) classes like this office desk yoga session, or this pre-flight flow.
If a yoga retreat on a tropical island is a little out of reach for you, the Five Parks Yoga YouTube channel is the next best thing. Erin Sampson hosts her classes in beautiful settings, from the forest to the beach, and offers classes of all lengths and styles to fit into your schedule and needs. She also has yoga classes with added weights if you are looking for a physically demanding practice.
If you are a Vinyasa lover, Yoga with Tim is the right place for you. The majority of classes are focused on this flow style of yoga. Many of them have an emphasis on weight loss, making his channel a great option for yogis who are trying to drop a few pounds. Tim has multiple 30 day challenge series, which will help you stay dedicated to hitting the mat consistently.
Cat Meffan teaches a variety of classes of varying lengths, such as this one hour Vinyasa flow or this 20 minute deep stretch. Her channel also has a strong emphasis on breathing and meditation so that you can dive deeper into the spiritual side of your practice. She has an informative video on pranayama which helps you familiarize yourself with yogic breathing techniques that you can use throughout your day. She also has a wide array of meditation videos that can help you slow down and turn your focus inward.
Whether you need a quick 5 minute yoga fix, a deep stretch into your hips, or a session you can do on your couch, Yoga by Candace has you covered. This channel is particularly good for those who like to explore other workout options—while the channel is mostly yoga focused, she does branch out into strength training and HIIT workouts. Candace posts new videos every Tuesday, so your practice will never get stagnant.
Cole Chance often takes her yoga outside to beautiful settings like the beach or a rainforest, so you'll always feel serene and connected to nature when going through her classes—even when practicing in the comfort of your living room. She puts an equal emphasis on meditation and asana practice, offering a well-rounded practice to her dedicated followers. She also has some great videos on breathwork, gentle yoga, and more for beginners.
If you love to explore your practice through the lens of a variety of different teachers, EkhartYoga is the perfect option for you. On this channel, skilled teachers will guide you through meditations, quick morning flows, practices that target certain muscles groups, and so much more. If you like to learn beyond the mat, there is also a unique series of Yoga Anatomy videos that will help you get a better understanding of the physical side of the practice and how it affects your body.
The popular athletic wear brand has made a yoga channel that doesn't disappoint. The Alo Yoga channel will introduce you to teachers from around the world, helping to expand your view as a student of yoga. The classes cover a wide array of topics, so you'll easily find a video or series that sparks your interest. There are flows that include inversions, classes that help increase flexibility, and even a yoga class for kids.
They also have challenges like the 30 Days of Movement and the 7 Days of Mindful Meditation.
Adriene of Yoga with Adriene makes yoga accessible for everyone. She has unique targeted classes that focus on niche groups of people and the stressors they encounter, such as yoga for gardeners, skaters, surfers, dancers, nurses, and more. She also posts great classes on working through obstacles and building mental strength, such as yoga for self-doubt, self-discipline, and concentration. For those with kids in the home, she also has a fun yoga with kids class that will inspire them to get up and move.
Fightmaster Yoga has classes for all levels of yogis. The channel has everything from restorative yoga to yoga for weight loss, and consistently posts new full length classes, so you'll find the perfect class for your needs. There are also a multitude of classes for beginners who are just getting started with their practice. If you are looking to start a daily practice, there is a unique 90 day program called Yoga Fix 90, which helps you stay dedicated to your practice with sessions that are generally 20 to 40 minutes long.
Sean Vigue isn't the most traditional teacher when it comes to yoga—his joke-cracking and conversational style isn't what you'll typically find in a yoga studio. However, if you like a bit of fun and humor with your practice, Sean Vigue is the perfect teacher for you. Try out his energy flow if you need a midday boost, or his funny and quick snow flow if you need some power and a laugh. He also offers pilates classes if you want to mix up your workout.
Sarah Beth covers all types of yoga through her weekly posts. She has morning flows to start the day on the right foot, as well as nighttime classes to help you wind down before bed. She has a wealth of challenging classes like this 30 minute power yoga for when you want to push yourself, as well as gentler flows like this 10 minute lazy yoga class. If you are looking to tone your muscles and lose weight through yoga, she has your back with some of her targeted classes, like this 20 minute yoga for weight loss, or this 10 minute core workout. Sarah Beth's classes are generally five to 30 minutes long, making her channel a great option for yogis who need a quick yoga fix.
Kassandra explores different facets of yoga on her channel, but has a particular emphasis on Yin yoga (and has posted this video, which will help you get a better understanding of exactly what Yin yoga entails). You can try out this 40 minute stress relief Yin class, or this beginner's Yin class. She also posts unique hybrid classes, where she combines Vinyasa and Yin yoga. Beyond the Yin emphasis, she posts unique videos, like this arm balance flow, or this series that focuses on the different chakras.
With the wealth of classes that are available on YouTube, yoga truly is a practice that is accessible for everyone. Whether you are looking to add to the classes you take in the studio, or simply want to do yoga in the comfort of your own home, these channels will help you explore your practice through teachers from around the world.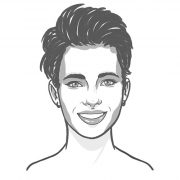 Amanda Carter
Yoga, meditation, and spirituality are at the top of the list for writer and former nutritionist Amanda Carter. This devoted practitioner enjoys writing about health and wellness just as much as she enjoys living it.