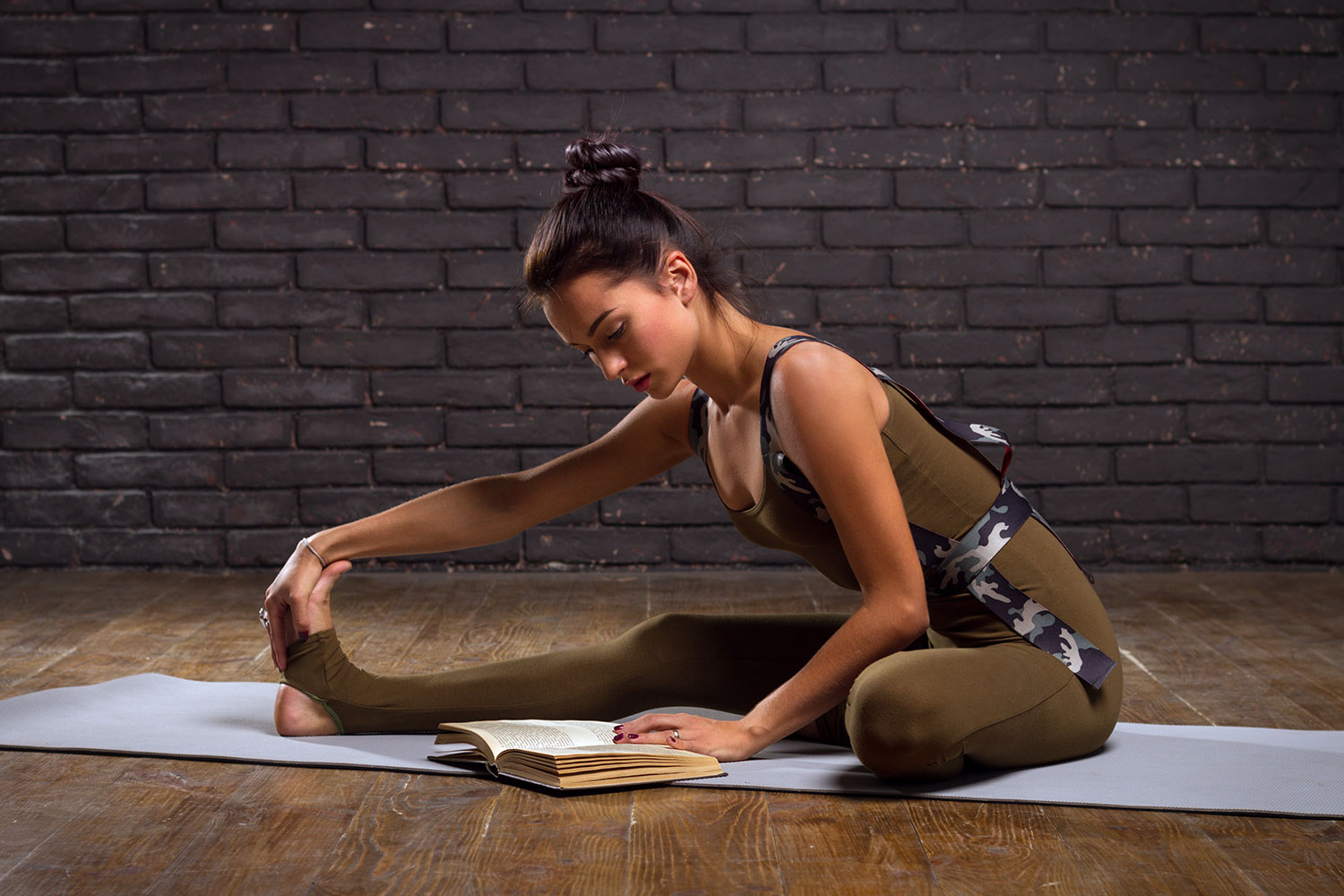 The practice of yoga requires constant learning, and that doesn't stop once you become an instructor—even the most experienced teachers know that they will always continue to be a student of the practice. There is always something new to learn and expand your knowledge on, whether it means going back to the basic postures or exploring a new area of spiritual wisdom. Beyond taking classes and strengthening your asana practice, delving into yoga books is a great way to continue your self-study at home, and ultimately grow your abilities as a teacher. The following books cover everything from anatomy to psychology to spirituality to the business of teaching yoga, and all deserve a space on your bookshelf.
If you are a yoga teacher, you obviously have developed strong yoga and teaching skills that help you deliver successful classes. But how much effort do you put into the business side of it? Michelle Linane has developed this guide to help teachers take a look at their career with a business focus. It offers strategies for teachers of all levels to take a more business-minded approach to their yoga teaching careers. It also includes stories from real teachers, so you'll find advice directly from the source of successful instructors who have developed sustainable careers. This book is perfect for both new and experienced teachers, as it can guide you through practical advice to take your career to the next level—without burning out.
This book is the perfect sidekick to help you continue your yoga practice off of the mat. Rolf Gates, yoga teacher and co-founder of the Yoga and Recovery Conference in Big Sur, CA, has developed this book on yogic philosophy to help readers get into a daily habit of strengthening and growing their spiritual connection outside of the yoga studio. It offers a short essay for every day of the year, so that readers can easily get in touch with yogic wisdom on a daily basis. The essays revolve around the eight limbs of yoga, so you'll have a well-rounded view of the practice. It is the perfect tool to help you bring mindfulness into your everyday life and continue your growth as both a student and teacher of yoga. It is also an excellent source for wisdom to share with your students in your classes—try sharing quotes or ideas at the beginning of class to set an intention, or at the end so that your students have something to reflect on once they leave the studio.
Donna Farhi has been practicing yoga for over 40 years, and travels the world teaching and training yoga teachers. She has developed an innovative teaching style centered around creating a safe environment that allows the individual to explore their practice based on their own needs. Farhi's book Teaching Yoga helps to define your role as a teacher of yoga. Yoga teachers are not masters, but rather vessels of knowledge for each student they teach. This book outlines professional standards for yoga teachers that may not always be covered in teacher trainings or studio policies, and Farhi does so by delving into both practical, business-minded topics and spiritual teachings. She covers everything from creating boundaries and the structure of appropriate relationships with students, to practical aspects like the cost and size of a class. For those who connect well with her style of writing, she also has a collection of books that cover a variety of yoga topics.
Jessamyn Stanley is a yoga teacher and advocate for body-positivity who aims to make the practice of yoga accessible for people of all shapes and sizes through her teaching and her book. Her book breaks down yoga poses and sequences in a practical and easy to read manner, and includes color images of each of the poses. She explores the eight limbs of yoga as well, offering a well-rounded teaching for experienced and new yogis alike. It is also a source for inspiration amidst the body-positive movement, teaching us how to be more accepting of people of all types, as well as our own unique beauty. This book is an excellent resource for teachers to expand their knowledge on how to be a valuable and respectful instructor for students of all sizes.
While yoga teacher training programs offer extensive teachings on the practice of yoga, they don't always fully delve into the actual system of teaching, and Jay Fields aims to fill the gap with her book Teaching People Not Poses. Fields, who has taught yoga since 1998 and has earned her Masters in Integrative Transformative Education, dives into 12 principles to help experienced and new yoga teachers alike refine their teaching skills to better connect with and serve their students. The book strongly emphasizes the importance of developing your own unique style as a teacher and finding your voice, making it a great read for new teachers who are looking to develop their career and niche as an instructor. Her book allows teachers to fully develop their skills, so that they can come to the studio and serve their students in the most effective way possible.
If you have read Light on Yoga by B.K.S. Iyengar, this is the perfect follow-up book. Silva and Mira Mehta both studied directly under Iyengar, and were both key players in bringing the study to the west—Silva helped found the Iyengar Yoga Institute in London, and Mira is the founder of and a teacher at The Yogic Path in London. The book serves as a comprehensive guide to Iyengar's method of yoga. It include 100 postures, which are each covered extensively with instructions and detailed photographs. This practical guide is a valuable resource for yoga teachers to have handy, as it can help refresh their memory and deepen their understanding of certain postures.
Leslie Kaminoff and Amy Matthews have come together to integrate their unique specialties into this intensive book on yoga anatomy. Kaminoff has over 32 years of specialized experience in yoga and breath anatomy. Matthews is a movement educator who is registered with the International Somatic Movement Education and Therapy Association as a somatic movement therapist and educator. She integrates her work as a somatic movement therapist with her yoga teachings. Yoga Anatomy uses detailed illustrations to show which muscles are being used in certain postures, and includes Kaminoff's wisdom of breathwork as well. This book is a great guide to have for reference and deeper understanding of the anatomy behind postures.
Teachers looking to expand their knowledge of the history of modern yoga should start with scholar Mark Singleton's fascinating book. While sometimes controversial, Singleton goes in-depth into his research of yoga's roots and how they evolved into the Western practice as it is most popularly delivered today. He questions many of the beliefs prevalent in yoga studios across Western culture, and analyzes privilege and power as it relates to modern yoga. This thought-provoking book is great for the yoga teacher who really wants to analyze their role in the system of modern yoga.
Author Stephen Cope has been a Scholar-in-Residence at the Kripalu Center for over 30 years and is the founder of the Kripalu Institute for Extraordinary Living, a research institute that examines yoga and meditation and their effects. He specializes in looking at the relationship between Eastern traditions and Western Psychology. His book The Wisdom of Yoga analyzes the yoga sutra, and makes the teachings easily comprehensible for the modern yogi looking to expand their understanding of the practice of yoga. He applies the teachings to a group of friends and yogis, showing how this wisdom helps them with their modern day challenges surrounding family, relationships, career, and more. This spiritually focused book will help any yoga teacher heighten their understanding of yoga both on and off the mat.
In yoga teacher training, students are often given a glimpse into the basics of pranayama, but they may not always go very deep into the practice and its effects. This book helps the yoga teacher who wants to expand their understanding of breathwork by giving them a more extensive look into the practice and importance of pranayama in yoga. It is written by Yoganand Michael Carroll, founder of Pranakriya Yoga, and his student Allison Gemmel Laframboise. Both are teachers from Kripalu School of Yoga, and use the teachings of Swami Kripalu to uncover and demystify the pranayama practice, defining it as a piece of the journey to your most authentic self. Yoga teachers of all levels will benefit from the teachings, and can apply them to their regular classes for a more well-rounded student experience.
As a yoga teacher, you are constantly on the road of learning and discovering new layers of the practice. These contemporary books give a modern insight into the practice through physical, spiritual, and historical lenses, and are excellent partners in your journey of growth as both a student and teacher of yoga.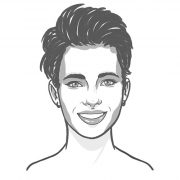 Amanda Carter
Yoga, meditation, and spirituality are at the top of the list for writer and former nutritionist Amanda Carter. This devoted practitioner enjoys writing about health and wellness just as much as she enjoys living it.