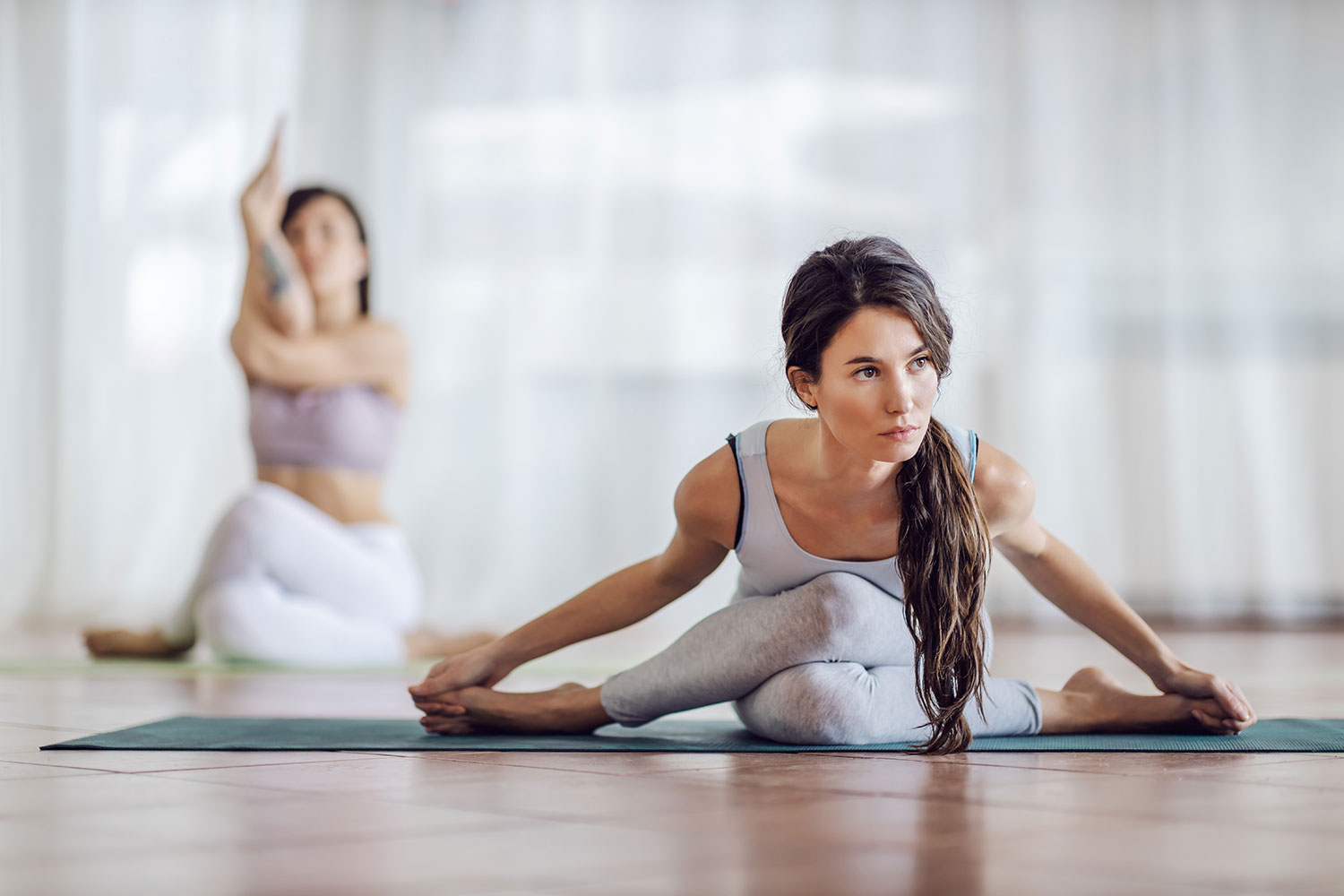 Alright, so if you grew up in the '90s, then the 'puntastic' title of this article might elude to an angsty teen movie. Don't be fooled, this article isn't an ode to Heath Ledger – It's really an article covering the things we hate about yoga. I know, I know – We all love yoga, and it's super good for us. I'm not here to argue that, but there are a few things I think we can all agree totally suck about our beloved practice. Don't believe me? Read on, and you might be surprised by how relatable (and oh, so real) some of the points are. Don't worry, you'll still love yoga after all is said and done!
Social Media 'Yoga Stars'
Now I'm not here to throw shade at anyone in particular, but in general, the whole Instagram yoga scene has gotten a bit out of hand. These social media sensations gain popularity from showing off advanced yoga poses, not from demonstrating their proficient teaching skills. Not only does this take away from the real significance of yogic theory, but it also discourages anyone who's unable to balance upside-down on one arm. I hear people say all the time 'Oh, I can't do yoga. I'm not flexible enough!' – These people often feel this way because the photos they see online of yoga portray perfect splits and gravity-defying inversions. We need to see more child's pose and fewer handstands on the edge of cliffs. While we're on the topic – Yoga is so much more than the trendy, expensive outfits that are so commonly featured on social media. Contrary to what you see online, you don't need to be in matching workout wear to practice. Just saying.
People Take It So Seriously
I fully support the sacred nature of a personal yoga practice and all that it stands for, but sometimes people need to chill out a little bit. I mean, It's just yoga after all. Most of us aren't practicing at a yoga ashram in India, so what's with the strict mindset? People will get all up in arms if the sequence of postures isn't exactly right, or the music isn't quite to their taste, or maybe the person next to them accidentally steps on their mat on the way to the bathroom (oh, the horror!). Classes don't have to be quiet and serious to be effective, so go ahead and laugh, or at least smile! Anyone who frequently practices has probably fallen prey to being a grumpy yogi from time to time. Truth be told, I'm guilty of taking myself and my practice too seriously sometimes. It's all good as long as you recognize the behavior, give yourself a little pep talk, and step off the imaginary pedestal. After all, a huge part of yoga is about letting go of thoughts and emotions that don't serve you – And being overly meticulous about the arrangement of your yoga mat probably isn't doing you (or the world) any of good.
The Strange Vocabulary
You want me to do what with my what now? We've all been there – The teacher guides you into a posture using abstract metaphors and confusing language. In these instances, it's hard not to check out how your neighbor managed to 'puff out their kidneys' or 'flower their buttocks.' You might notice that this vocabulary follows you off the mat and into real life – You start referring to stretches as 'juicy' and hands-on assists as 'yummy.' Although the cues are whimsical and fun, they overlook some basic rules of physiology which makes following along pretty daunting. So the next time you're instructed to 'melt into the mat,' know that you're not supposed to turn into a literal puddle.
Strict Music Choices
It doesn't matter if your jam is flute melodies, hip hop beats, smooth jazz, star-spangled rock classics, or maybe no jams at all. The point is – It's all good! Whatever makes your practice more enjoyable and beneficial is what you should listen to. There's a lot of haters out there saying that rap music doesn't have a place in the yoga community, or that no music is appropriate in a yoga class. It's all subjective and varies from student to student. If there's a teacher playing music that doesn't vibe with you, don't go to their class and don't make others feel bad for enjoying it. It's really that simple.
Slippery Yoga Mats
You made it! You finally showed up to that 6 AM heated power flow, and you're ready to show the day who's boss. Well, that's pretty hard to do when you're sliding all over the place on a slippery mat. Trying to keep up with the class and hold postures is such a buzzkill if your mat doesn't cooperate. You can pretty much kiss any plans you had of holding downward facing dog goodbye. Finding the elusive creature that is the 'no-slip yoga mat' can prove to be an uphill battle. It doesn't seem to matter whether it's a discount plastic mat from Walmart or an uber expensive eco-mat made from unicorn tears and kombucha corks – When I start sweating, I start slipping.
The Sense Of Superiority In The Yoga Community
If you consistently practice yoga, I'm sure you've encountered some yoga snobs before. You know, the ones who dish out that 'yogier than thou' vibe the second you walk through the door. This unsettling ( and frankly, somewhat confusing) behavior is often a result of either studio comfortability, name brand clothing confidence or self-acceptance gone too far. You're not a better yogi because you can stand on your hands for five minutes straight while donning this season's freshest spandex leggings. It's absolutely fair to assume that these yogis aren't intentionally putting others down or perhaps are unaware of the aura they exude. Either way, yoga is all about acceptance of ourselves and others (no matter how pretentious they are).
Margarita Shaming
I'll be the first to admit that I practice yoga and still enjoy drinking beer, wine, and the occasional margarita (gasp!). Sure, yoga emphasizes a healthy lifestyle filled with empowered choices, but who's to say that a strawberry margarita with a salted rim isn't an empowered choice? Not everyone who practices yoga is destined for a life of herbal tea and golden milk day in and day out. However, should you choose this route – Good on ya! Just don't go making others feel guilty for indulging in happy hour.
Jam-Packed Classes
It's hard to get focused in a class when you're continuously worried about poking your neighbors eyeball out. There are few things more unnerving than walking into a full class with mats mere inches apart from each other and trying to find some breathing room. Of course, yoga teaches us to embrace the chaos of our surroundings and surrender to our current reality, whatever that looks like. It may not be everyone's cup of tea, but sometimes you just have to suck it up and deal with the fact that you're about to get up close and personal with the strangers next to you.
The Lack Of Physiology In Some Classes/Trainings
Although yoga is often marked as a spiritual practice, many people practice for more body-oriented reasons. For this reason, it's essential for instructors to focus on realistic physiology and body mechanics. According to the Yoga Alliance, only 20 of the 200 hours in a teacher training are dedicated to anatomy and physiology. Those 20 hours usually include a discussion on the chakras and nadis, which are fantastic metaphorical tools, but ineffective in handling injuries and other physical restrictions. Now I'm not saying there's no teacher trainings or instructors proficient in the fundamentals of body mechanics – I know there's plenty who take the subject very seriously. However, if you intend to teach in the fitness industry, it's important to educate yourself from all angles properly. Doing so will ensure the safety of the students, and frankly, keep you out of the woods.
Foot Cramps
Quite possibly the thing I loathe most about yoga – Foot cramps. So what causes this utterly agonizing physical phenomena anyways? Short answer: low levels of potassium, overexertion, tight shoes and dehydration are the main culprits. What about those of us who stay hydrated, eat bananas, and walk around barefoot? Sometimes a long sequence of standing postures, particularly balancing ones, are to blame. So if the teacher calls out Tree Pose followed by Dancer, Eagle, and Warrior III – Brace yourself. Don't let foot cramps discourage you; There's hope still! In true yogic fashion, notice when you might be gripping your toes for dear life and try to relax a bit into the postures. Another trick is to breathe space into those cranky, crampy areas and stay grounded through all four corners of the foot.
So, what'd I tell you? Those really are ten very annoying elements of yoga that we all tend to grin and bare for the sake of the practice. I think it's safe to say that the good far outweighs the bad in this situation, but a little venting never hurt anyone!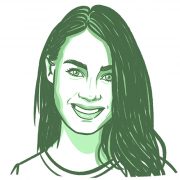 Patricia Brooks
After spending nearly two decades as a relationship therapist, Patricia journeyed down the path of writing as a vehicle for sharing her wisdom. Her work reflects a sincere interest in readers' wellbeing and is abundant with helpful advice and fascinating insight.