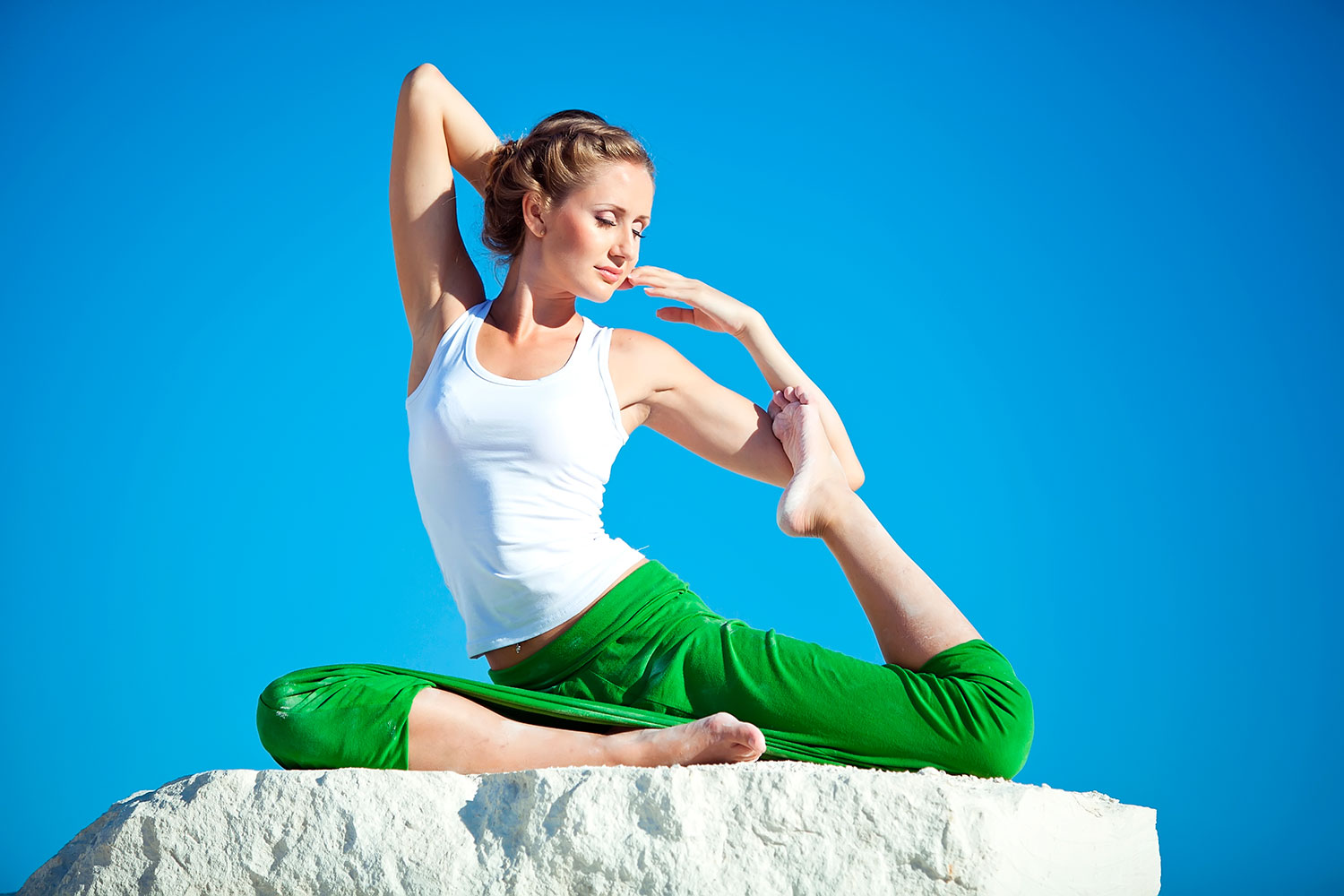 Yoga is growing in popularity. In the U.S. alone, there are over 12.3 million households with yoga practitioners with the trend only expected to rise. However, even though yoga is popping up in more places such as schools, workplaces, and rural communities there are still many myths about yoga. These misconceptions about yoga deprive people of starting a yoga practice and missing out on the life-changing benefits such as such as stress reduction, increased flexibility and strength, and improved balance to name a few.
Myths
We've compiled a list of some of the biggest myths about yoga and ways to overcome these misconceptions.
Myth #1: You Need to Be Flexible
One of the biggest misconceptions about yoga is that it is only accessible for the flexible. Contrary to popular belief, yoga does not require anyone to be flexible. There is no need before anyone starts a yoga practice to be able to touch their toes. The depth of the postures does not matter as long as the practitioner feels it in their body. Meaning, for some people a Warrior II will require a 90-degree angle of the knee with the hips completely in line with each other and their feet about five feet apart. For others, a 45-degree of the front leg with the hips turned out only partially, will still have a dramatic effect on the hips while simultaneously stretching and strengthening the legs.
For those who are not flexible, starting in a beginner class can be a non-intimidating way to learn the purpose of the postures and how their body can get the most out of the posture. Additionally classes such as Yin Yoga which specifically can help target some of the tissues and bones that would support a more active yoga practice to increase flexibility.  However, new practitioners are encouraged to try a variety of styles to see what works best for their bodies.
Myth #2: You Need to Be Thin
While the media is beginning to embrace fuller bodies such as Jessamyn Stanley and Dianne Bondy, social media, print, and digital media often inaccurately depicts yoga as something only attainable through the use of thin models and instructors. Too often, yoga magazines and Instagram accounts typically feature thin and slender models with the token curvy body type or Instagram Influencer that still seems to be the exception rather than the norm. However, yoga is accessible for all body types and abilities regardless of representation.
To overcome the myth that one needs to be thin, one thing to remember that a large portion of the population is overweight and to gracefully accept that every body type has a right to move and exist whenever they feel like it. While most places will be welcoming, if one yoga studio or class feels unwelcoming, try different locations, styles, and instructors until one resonates and everyone feels supported in their practice. There is also many online communities and videos that can also provide guidance and support.
Myth #3: It is Expensive
In the United States alone, yoga is anticipated to be an 11.6 billion dollar industry by 2020 with 71 percent of the market coming from yoga classes. While yoga studios are typically for those with discretionary income, there are still plenty of ways to practice on a tight budget or even for free.
Check online for free yoga classes in your area. For example, if your town has a Lululemon or Athleta, they typically offer weekly free classes. Some cities host free classes or and some select yoga studios even offer free classes. Additionally, there is a good amount of classes available on YouTube or affordable subscription services with vetted teachers on sites such as Yoga International. Another creative way is to ask your employer to offer classes as a perk. Finally, some yoga studios have what is commonly known as karma exchanges, where the student assists with studio tasks such as cleaning or promotional efforts in exchange for free classes.
Myth #4: You Have to Be Young
Much like the thin yogi myth, the media inaccurately depicts yoga as something for the young.  In general, seniors have different body types and abilities, making inaccurate portrayals intimidating and disheartening. However, one of the fastest growing yoga groups is the over 60 population. Because of the many health benefits such as stress reduction, toning, strengthening, and stretching yoga works well for seniors to stay healthy through their golden years.
There are many different practices in yoga and choosing which one is best for seniors can be daunting. For active seniors, many yoga classes will work just fine for them. For older less active seniors, there are still many ways to practice. Programs such as SilverSneakers are not only geared towards older individuals but is a low-cost way to learn to practice. Many community, recreation, and senior centers are also offering yoga geared towards baby boomers. Even retirement and assisted living centers are beginning to offer classes. For students who have difficulty getting up and down off of the floor, there's even Chair Yoga which can truly be yoga accessible for everybody at every age.
Myth #5: You Need Expensive Gear
Yoga pants are now outselling denim jeans with no end in sight with the demand likely to continue as more money being invested in new technologies. For those who haven't practiced yoga or maybe felt intimidated by attending a class or two seeing yogis dressed in $150 yoga pants class can certainly be intimidating. However, while yoga clothes and athleisure is on the rise it is by no means a requirement.
When attending a yoga class or simply practicing at home, practitioners should wear whatever is comfortable for them. It could range from running shorts, leggings, basketball shorts, to harem pants. For tops, just remember that there are many forward folds so wearing shirts that do not get in the way during forward fold are helpful. Many people simply wear t-shirts while others may wear more form-fitting tops. Be mindful that during yoga, limbs are going everywhere so wearing appropriate undergarments will make everyone feel more comfortable.
Myth #5: It Is a Religion
There is still some debate as to whether yoga is a religion. Even in India, the question is being taken to the supreme court to determine it. With the debate, a general rule that seems to be widely accepted is what is the intention. While some teachers like to bring in mythology, chanting,  and stories, it is not always suitable for everyone in the environment so should be avoided if there is a concern.
To feel comfortable with their own practice and spiritual practice or lack thereof practitioners should only continue to learn from teachers and resources that do not make them uncomfortable. For instance, in some classes where chanting in practiced, translations are not always provided and even if they are, the content may not feel right. If this occurs, students can ask for a translation of the chanting or simply choose not to attend that teacher's class again or that particular style of yoga.
Myth #7: You Need to Be a Woman
Often many men shy away from yoga because men are not typically represented. Often men feel intimidated by not being flexible enough compared to the women. However, yoga is not a competition or a race to get anywhere.  Additionally, while as a generalization women tend to be more flexible, there are many poses men can feel confident in such as chaturanga dandasana or plank pose where their general aptitude towards strength will help build confidence.
For those that still feel uncomfortable, try getting started with either a men's class in the area or checking out online streaming classes or books to get started.
Myth #8: It's Physically Demanding
With Instagram feeds are filled with yogis standing on their heads or doing one-armed arm balances, yoga can seem like a physically demanding practice. However, Instagram is meant for enjoyment on the eyes. Yoga is more than just postures, it's a combined system of eight limbs, yamas, niyamas, asana, pranayama, pratyahara, dhyana, Dharana, and samadhi
What often isn't shown are slower forms of yoga such as Restorative, Gentle, Yin, or even chair and wall yoga.
Myth #9: It is All About Doing Fancy Postures
Another misconception is yoga requires contorting the bottom into different shapes and inversions. However, this is not true In fact, there are many ways to practice asana that barely get students up off of the floor. For instance, Yin and Restorative Yoga is primarily practiced on the floor. Hatha yoga typically focuses on the most basic of postures. Classes geared specifically to beginners typically keeps everything simple.
To feel comfortable, if attending a class in person, calling in advance and simply asking what the most appropriate class is for your ability or newness to yoga can help navigate the class schedule. For example, "Hi, I'm new and want to learn some of the basics" is a great start.
Myth #10: It's Just Another Fitness Class
While yoga postures do incorporate body movement, postures also known as asanas are just a small portion of yoga.
To learn more about yoga, attending local workshops can help practitioners learn more. Many people attend yoga teacher trainings to learn more about yoga beyond the asanas.
Conclusion
There are many myths that surround yoga. However, to learn what is true and what's not, the best way to learn is to simply try a practice for yourself.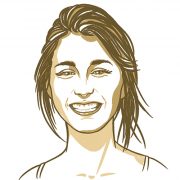 Nicole Baker
A graduate of Arizona State University, Nicole Baker is a force to be reckoned with in the realm of health and wellness. She studied behavioral health, which propelled her desire to live holistically and share her knowledge with other like-minded individuals.