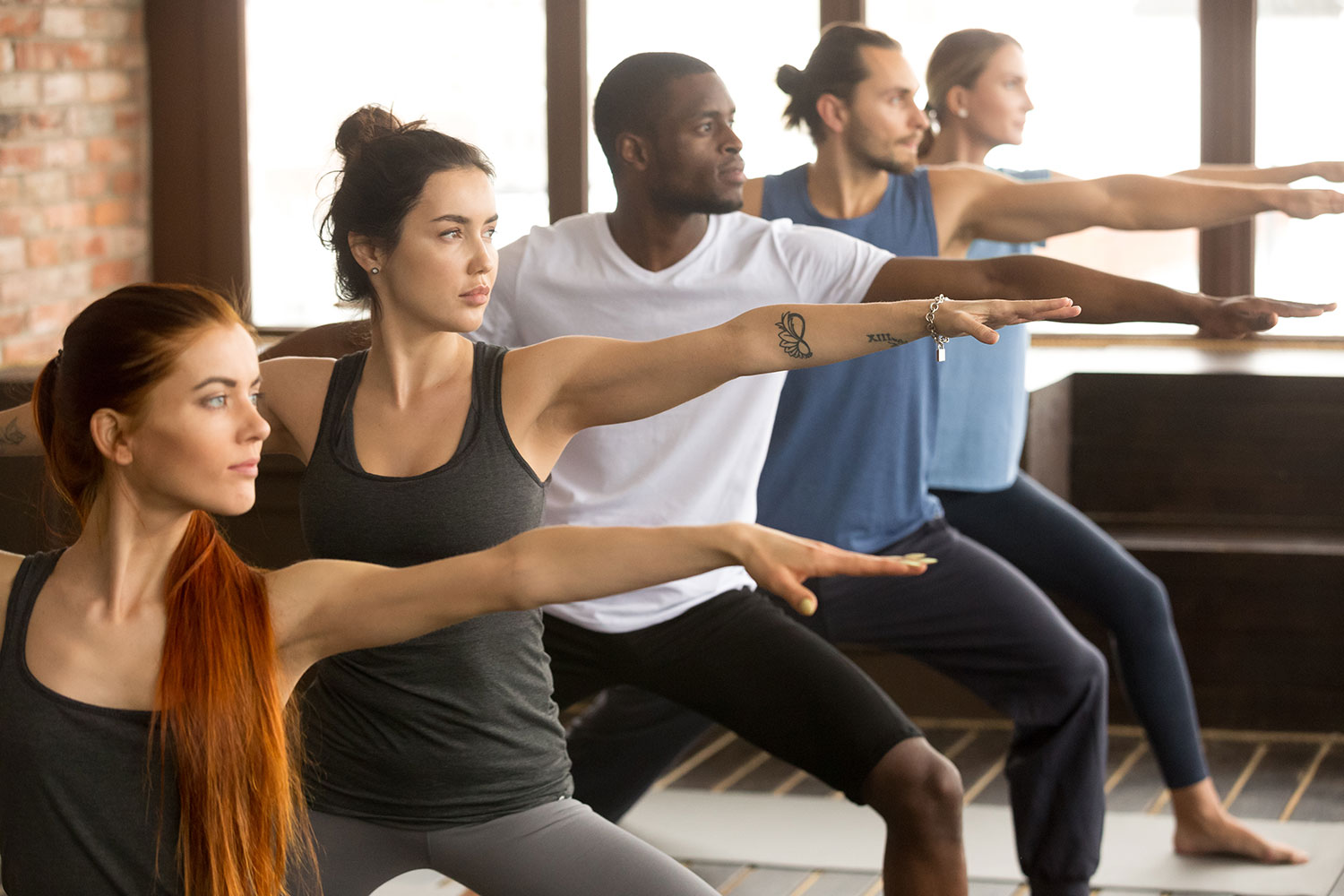 Yoga teacher training is the next big step for many people who have loved and practiced yoga for years. If you have been inspired to take the transformative journey through teacher training, congratulations! You will soon be well on your way to understanding the body, yoga, and yourself so much better. If you choose to continue on to teach in a local studio or lead retreats, you will certainly make a positive impact on countless people.
The first step along the way, however, is finding your training program! There are so many to choose from in every corner of the world. While you might be considering training through your local yoga studio, a destination training can be completely life changing. You'll complete your program quickly in just one month, make life-long friends, and have an amazing experience settling into a whole new world.
Morocco and Teacher Training
When looking for your yoga teacher training destination, are sun and surf calling your name? One of the world's most exciting and naturally beautiful places is also home to several amazing yoga teacher training programs. Morocco is an exciting, cultural, stimulating destination with something for everyone. Whether you prefer spending your down time relaxing, catching waves, visiting local markets, or hiking up the famous Atlas Mountains, Morocco has it all.
Getting to Morocco is relatively easy and most yoga programs offer airport transfer as well as excursion planning and city trips. For US citizens, a visa is not required for stays less than 90 days. However, if you plan to extend your month-long yoga teacher training further than 90 days, you'll need to sort out a proper visa.
Types of Yoga Teacher Trainings
There are so many different types of yoga teacher training programs, and each school offers something unique. All of the following teacher training programs are 200-hour or 50-hour supplemental courses, and all are certified by the Yoga Alliance, meaning you'll be able to use your training to teach at most studios.
10 Best Teacher Trainings in Morocco
We've gathered some of the best yoga teacher training programs in the exciting destination of Morocco! Is your dream program in our list?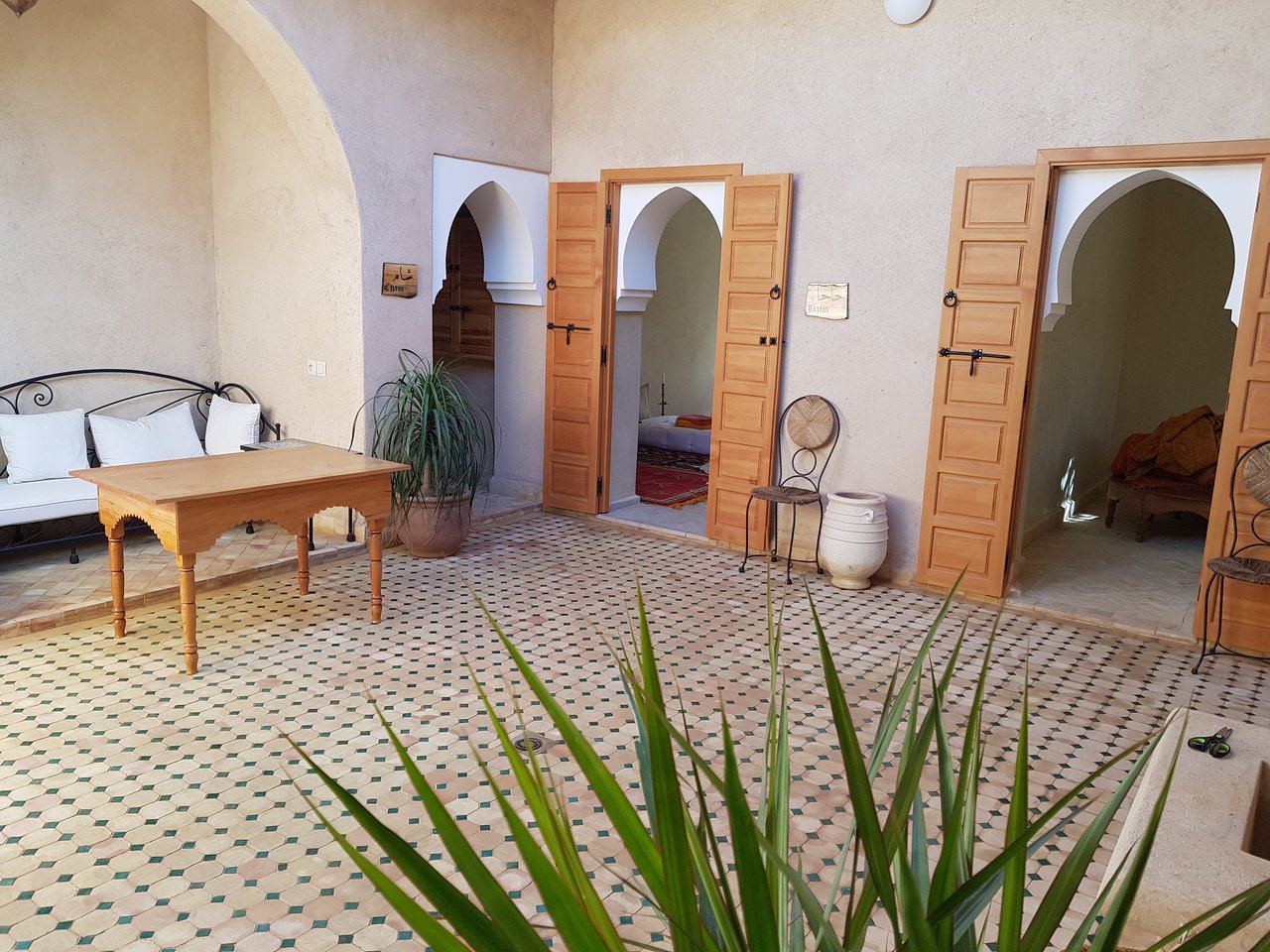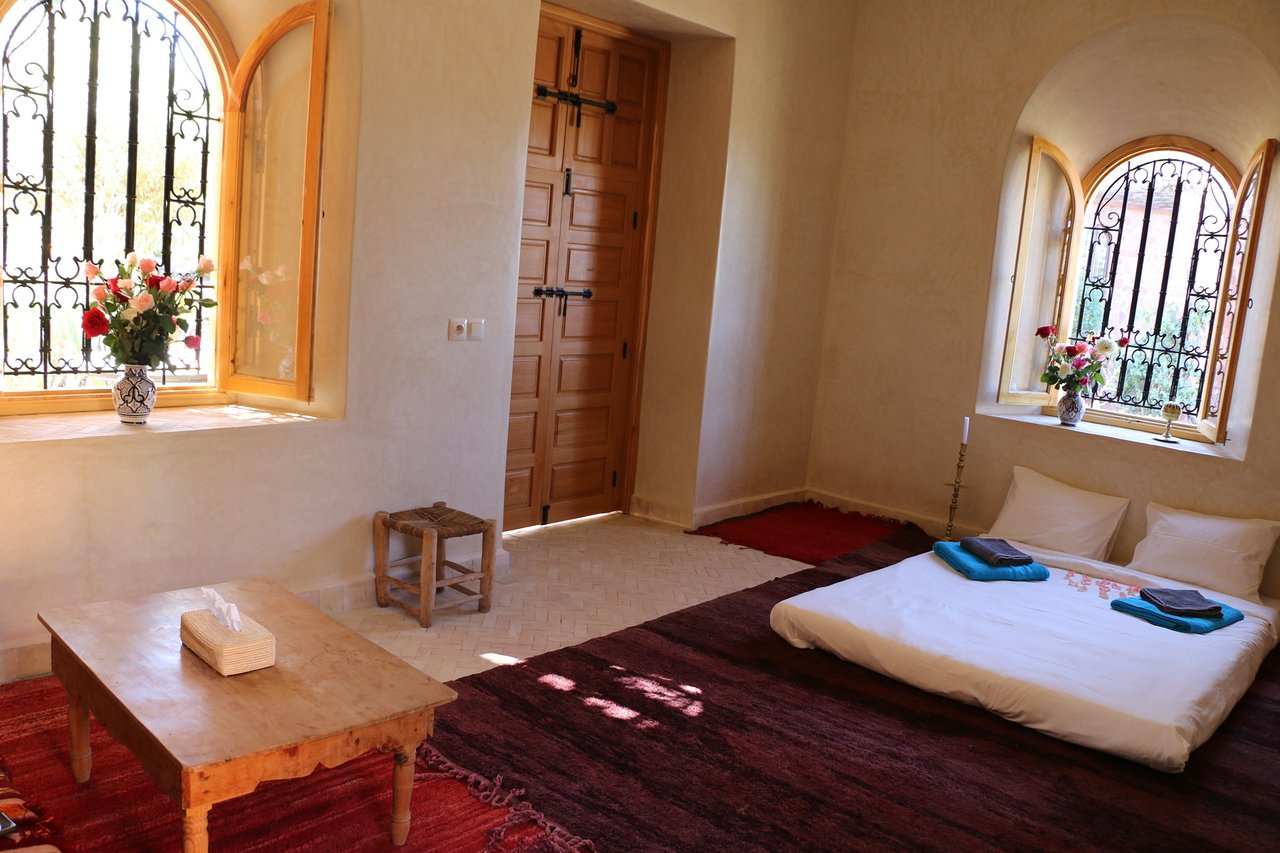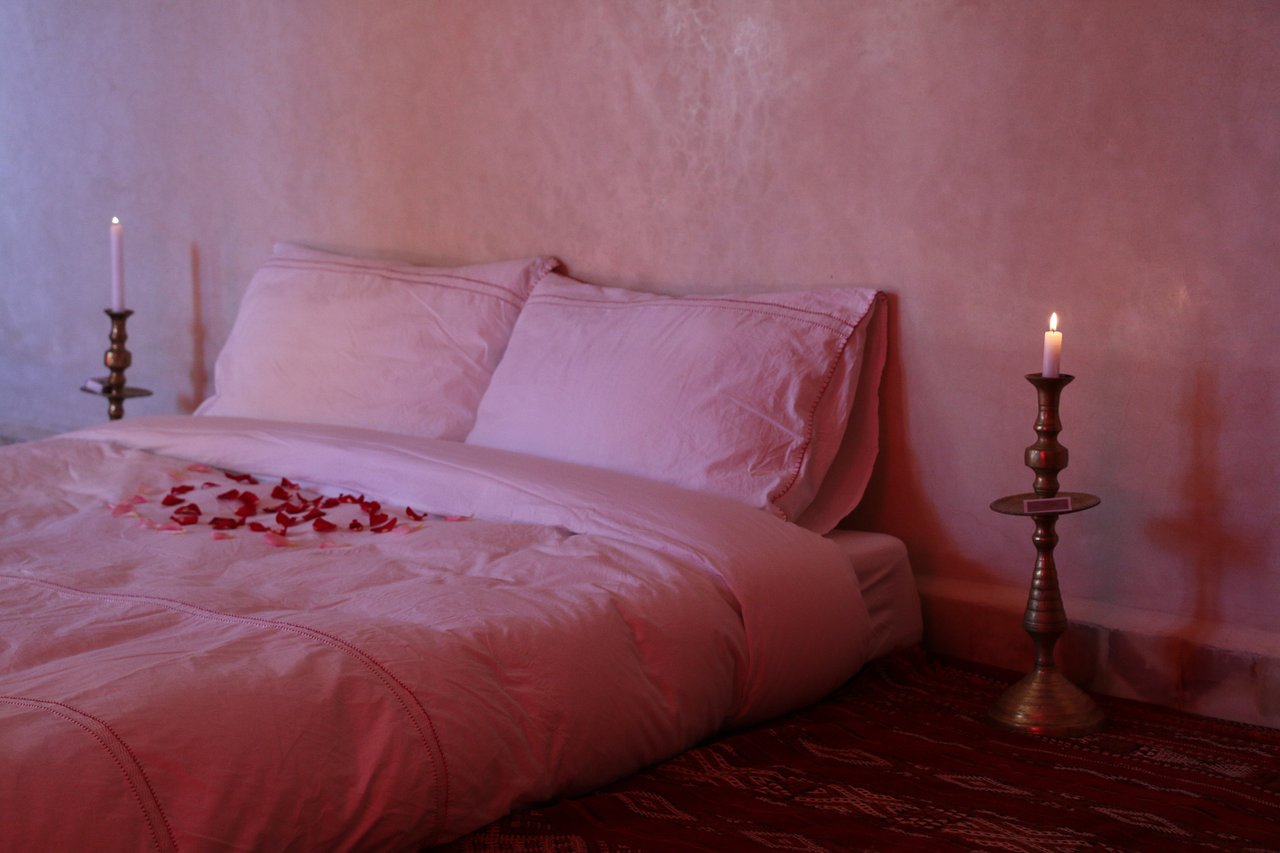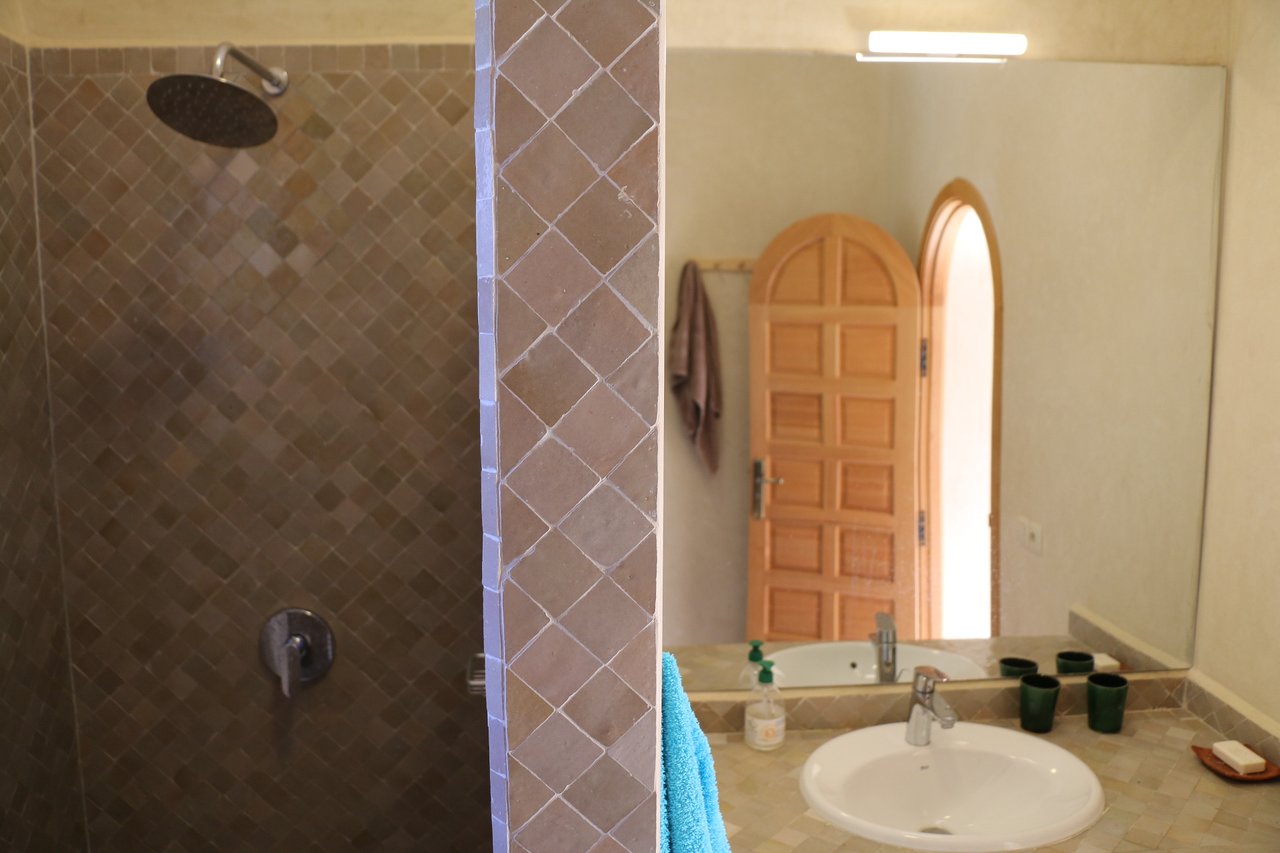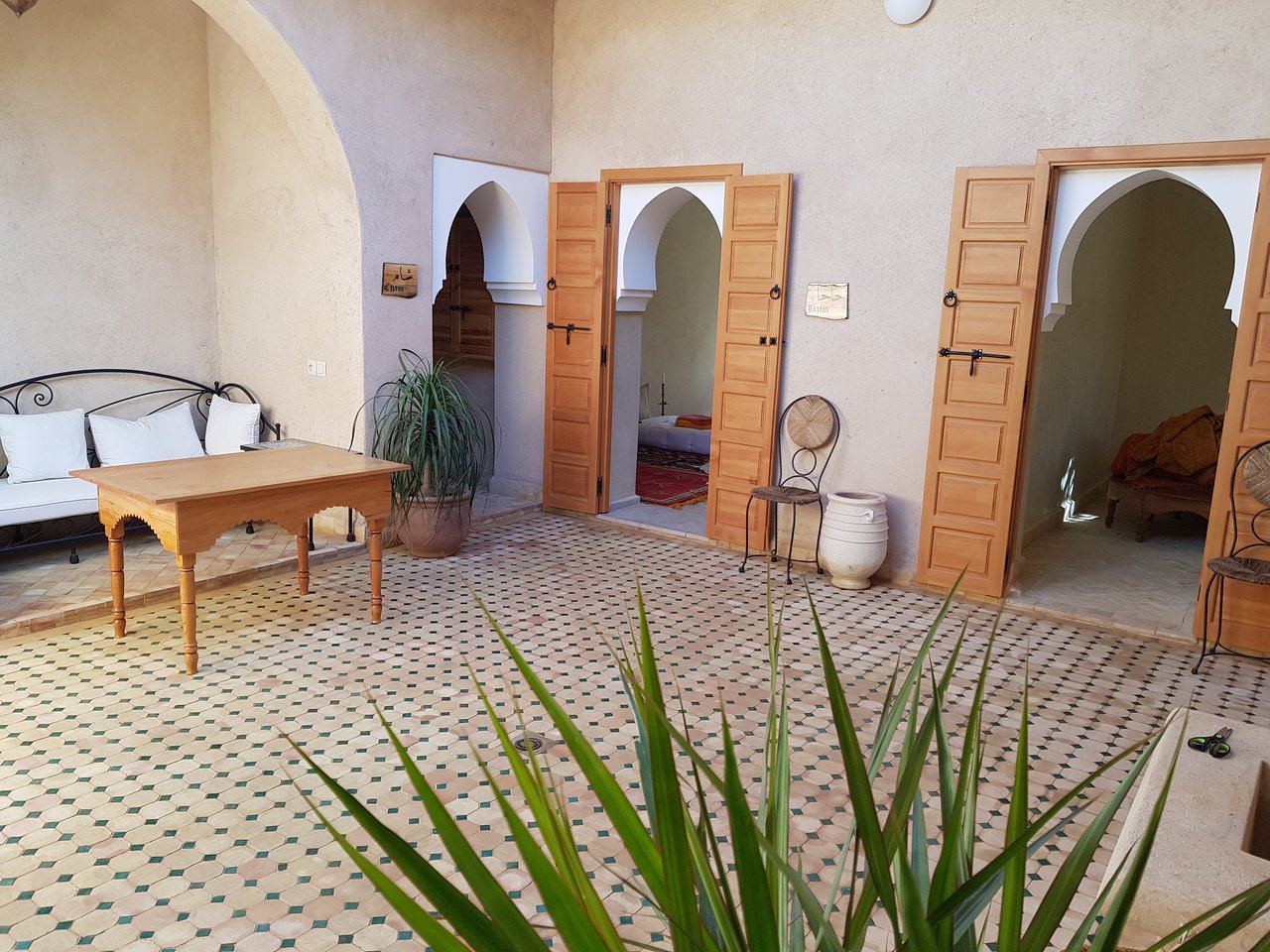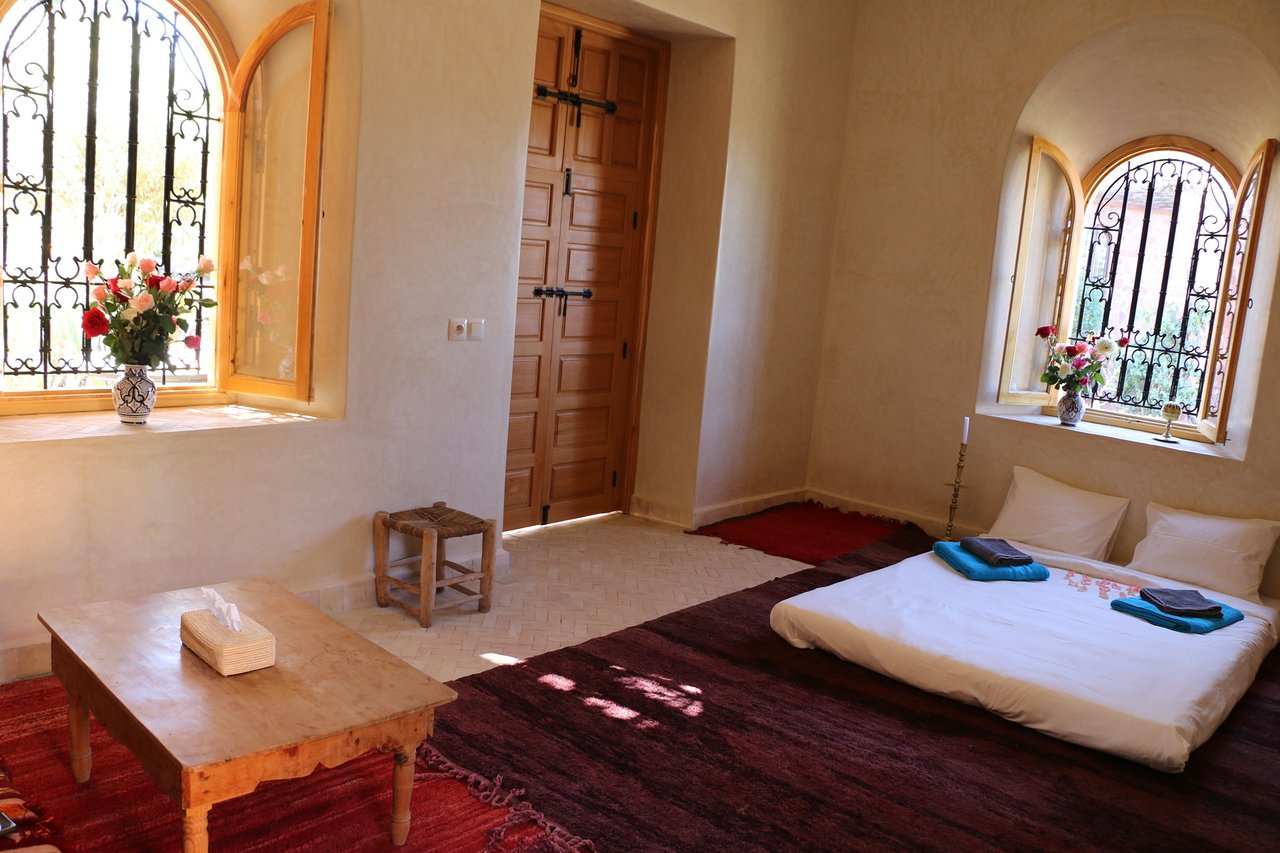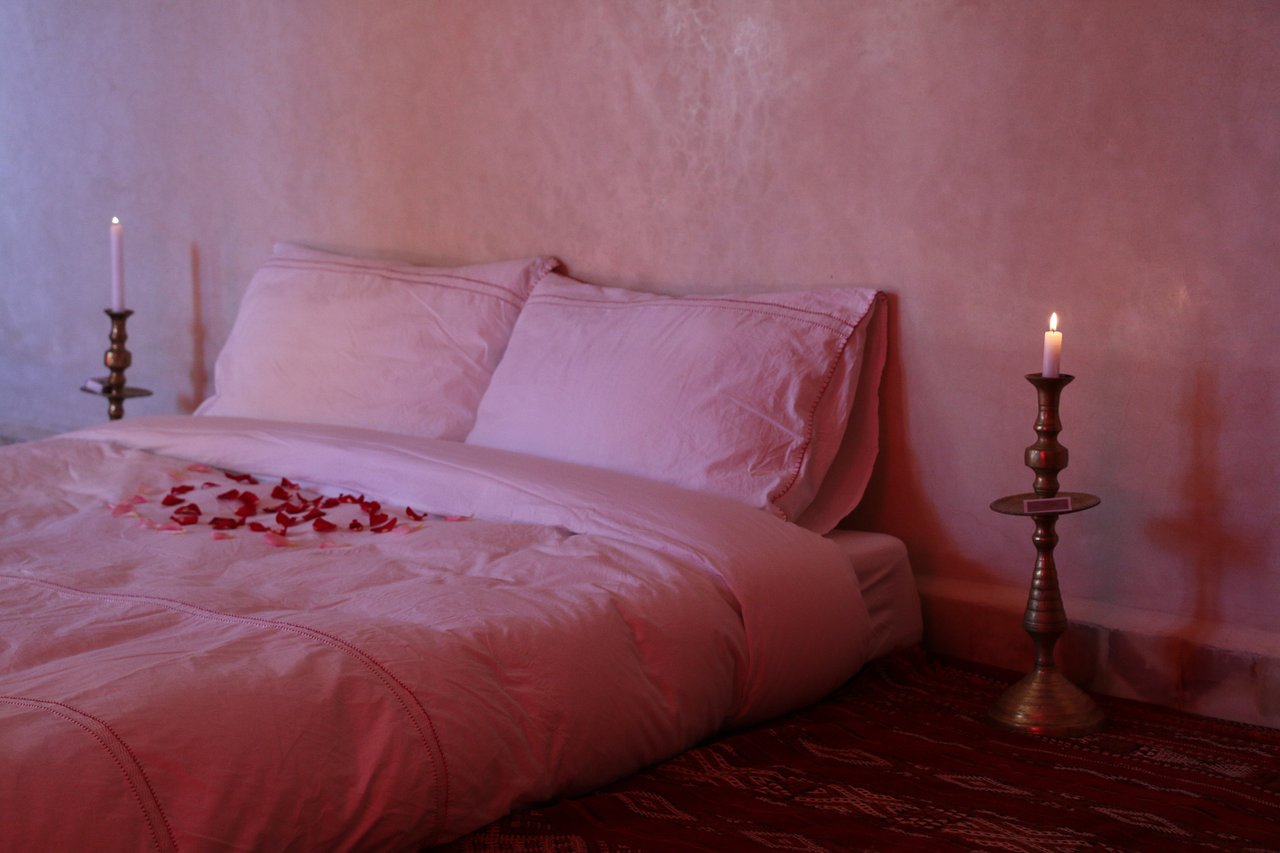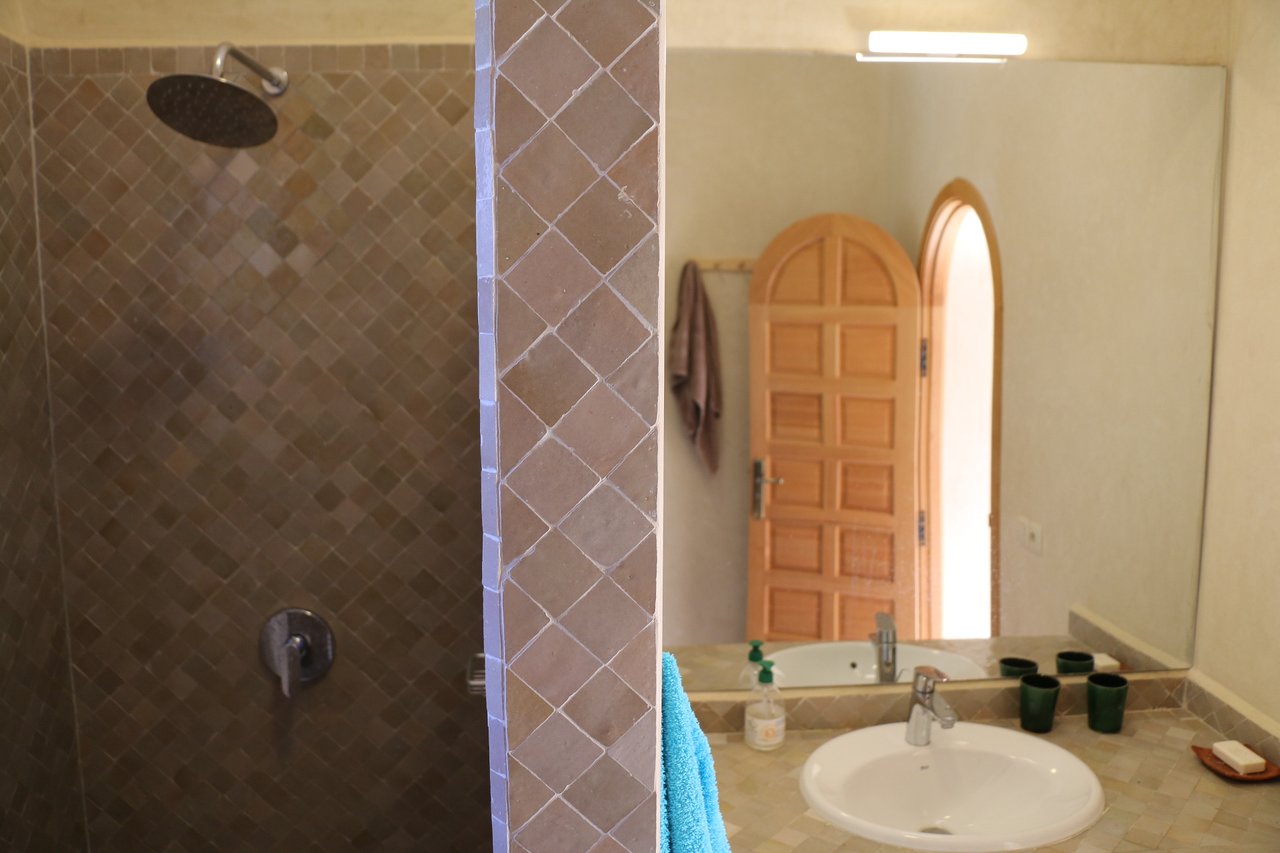 Join teachers Jade and Geo in the heart of Morocco for a heart-centered yoga teacher training. Their goal in practice, teaching, and life is to create space and a lifestyle that promotes kindness.
Program: The program takes place in the Ouarika Valley just 40 minutes outside Marrakech. You'll embark on a 26-day, 200-hour Yoga Alliance certified teacher training program. Teachings cover Hatha yoga, alignment, anatomy, yoga philosophy, sequencing strategy, the art of teaching, and meditation practices. Included in your program is all accommodation (shared rooms), airport transfer, tea and snacks, three daily meals, and all training materials, reading, and equipment.
What We Love: The Yalah Yoga Teacher Training takes place in Bab Zouina, a desert oasis that provides peace and tranquility for a total recharge. Teachers Jade and Geo are dedicated to helping you become the teacher you were meant to be. There is no single style or "yoga label" for their program; it is a blank slate for your individuality to shine through.
Cost: The 200-hour program costs $3,300.
Address: Avenue Yacoub el Mansour, Residence Amira 3 Appart 5, Gueliz, Marrakech, Morocco 40000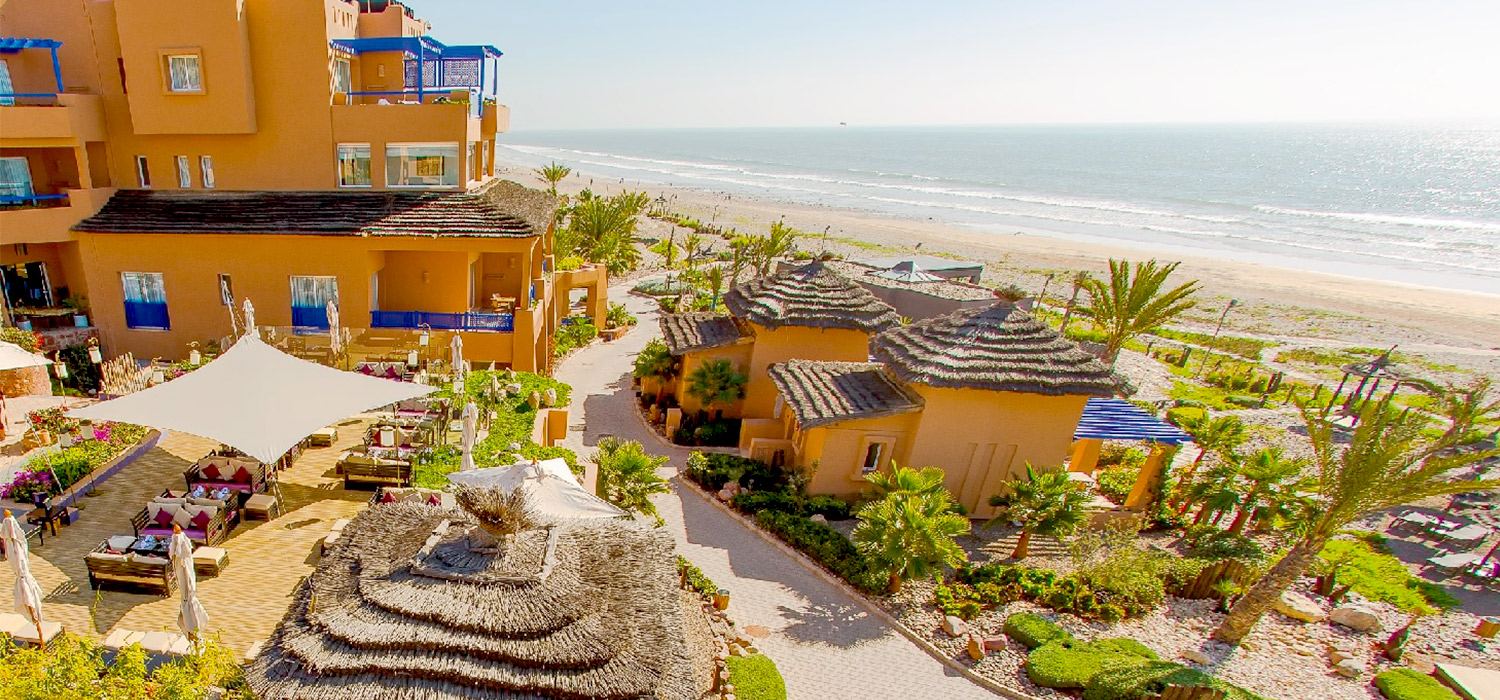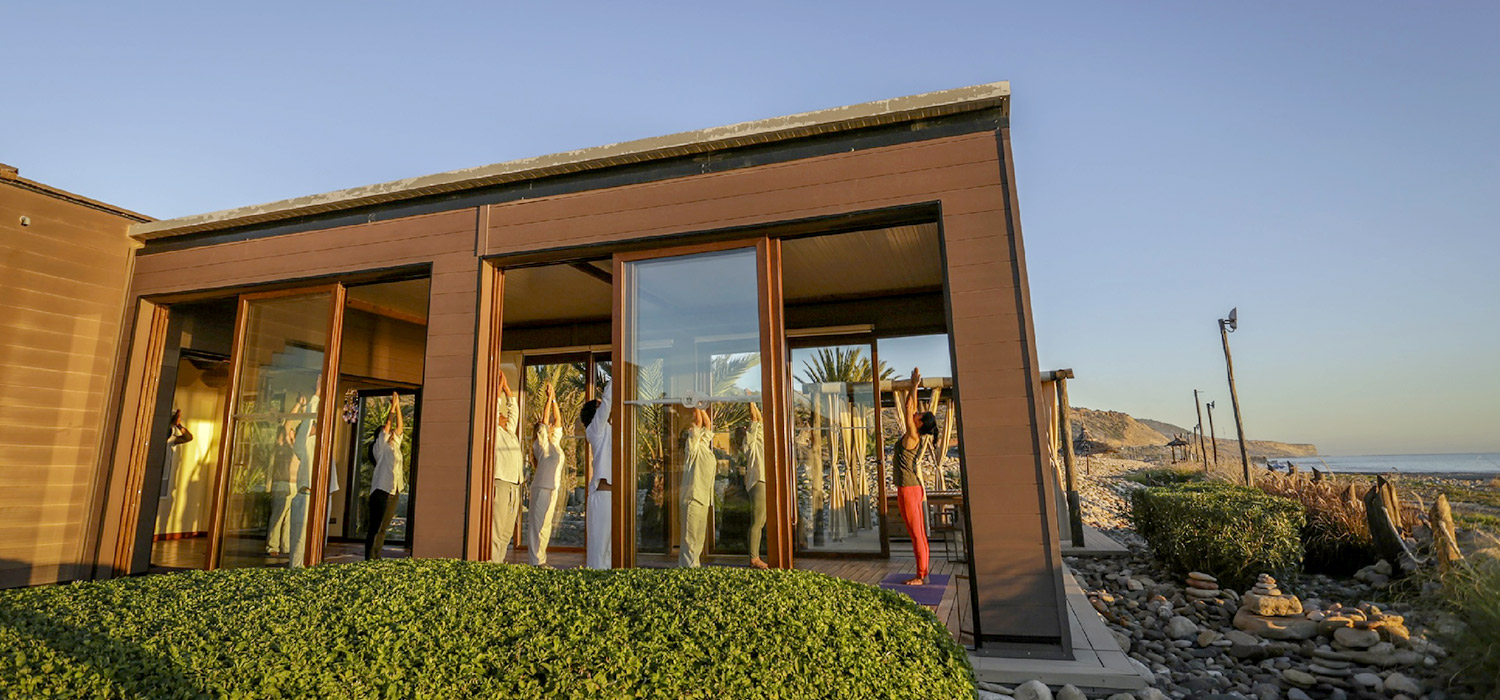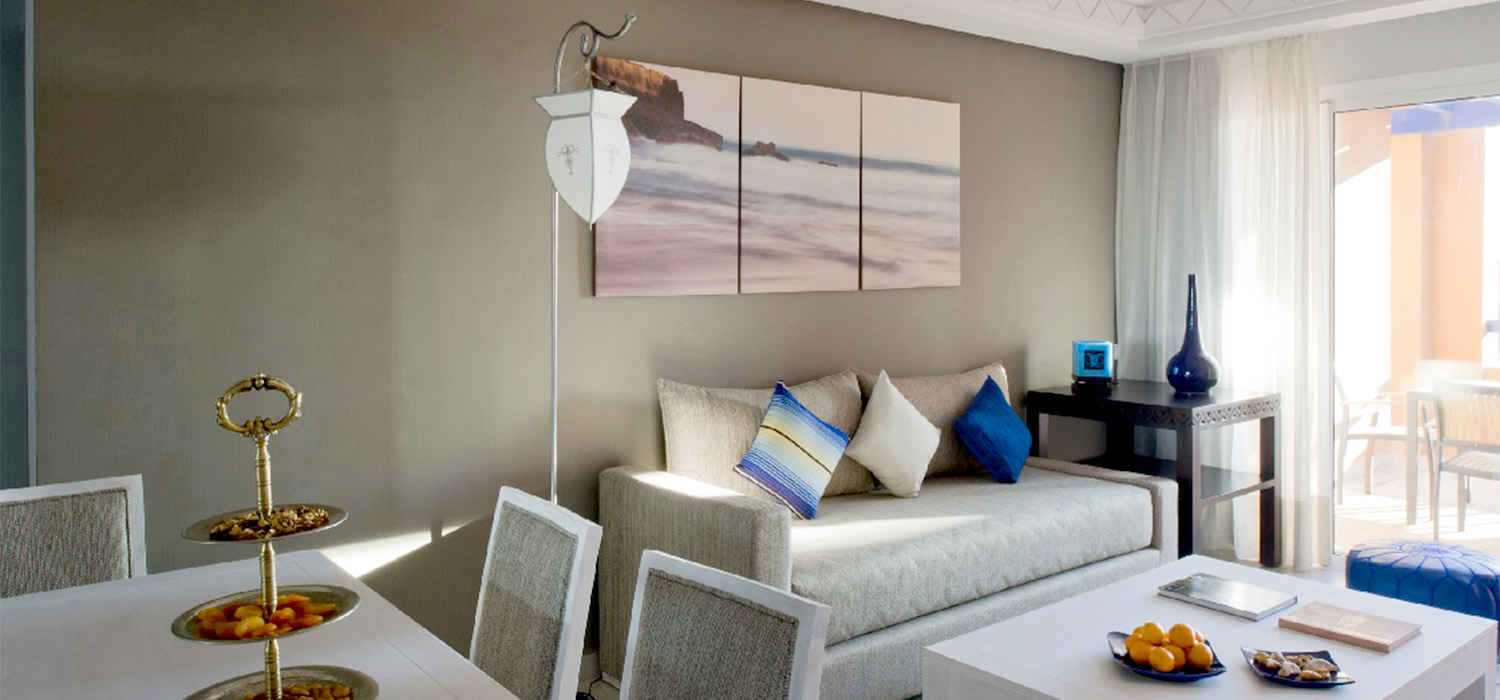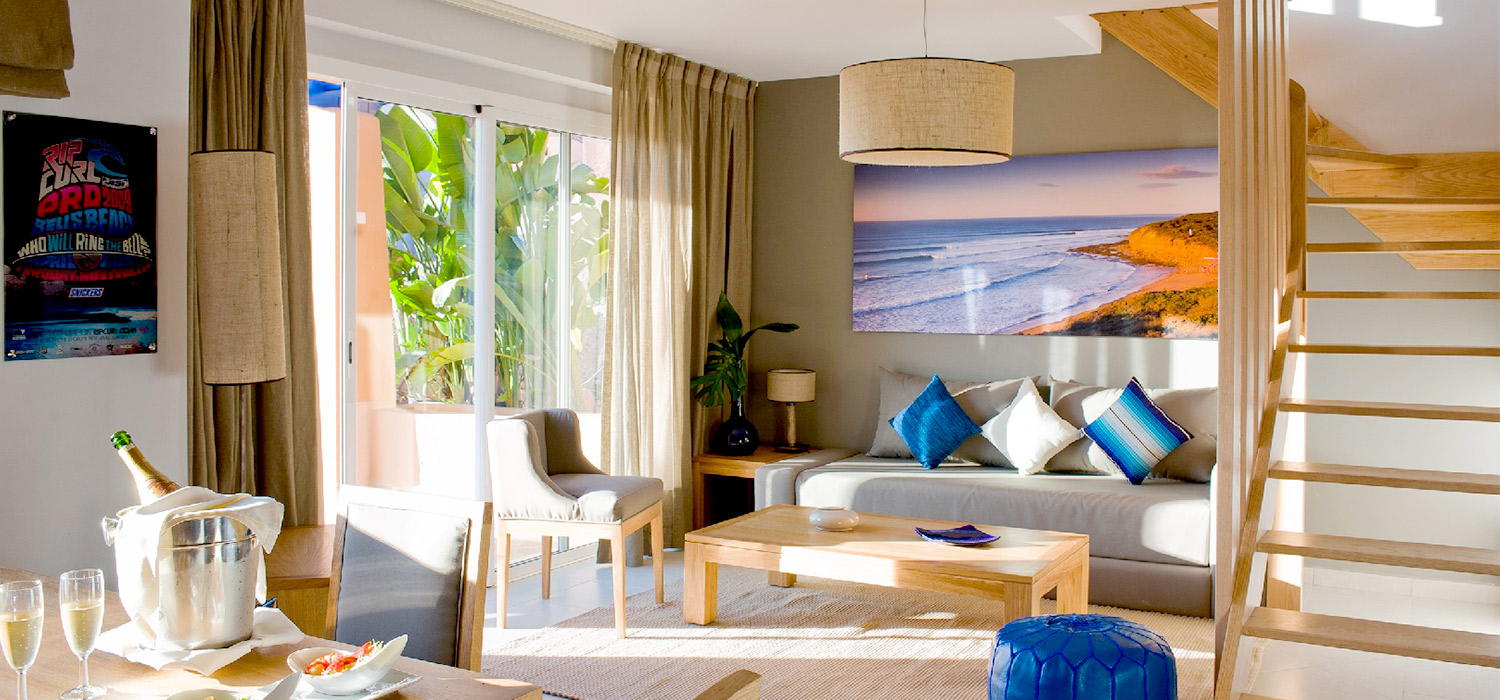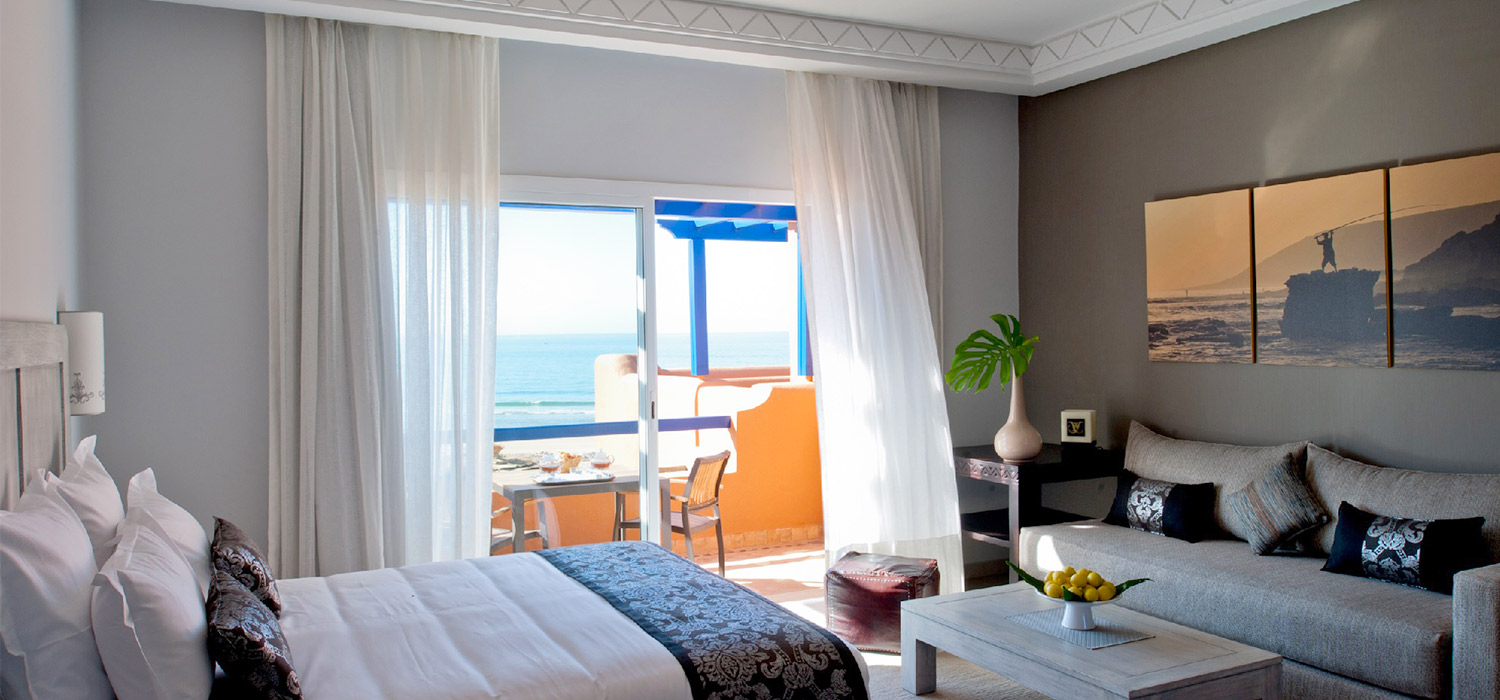 YogaWorks_TT_Morocco_hotel-aerial
YogaWorks_TT_Morocco_yoga
YogaWorks_TT_Morocco_commonroom
YogaWorks_TT_Morocco_common-room-2
YogaWorks_TT_Morocco_suite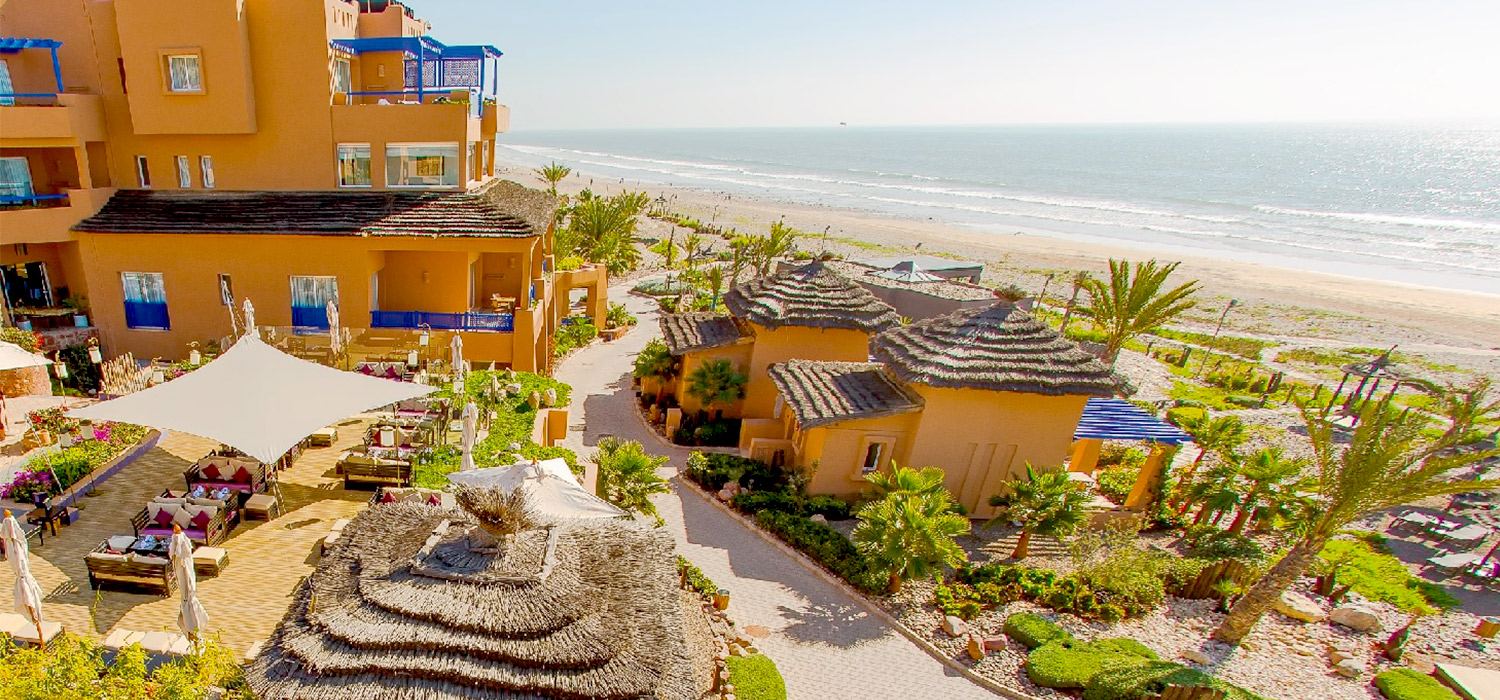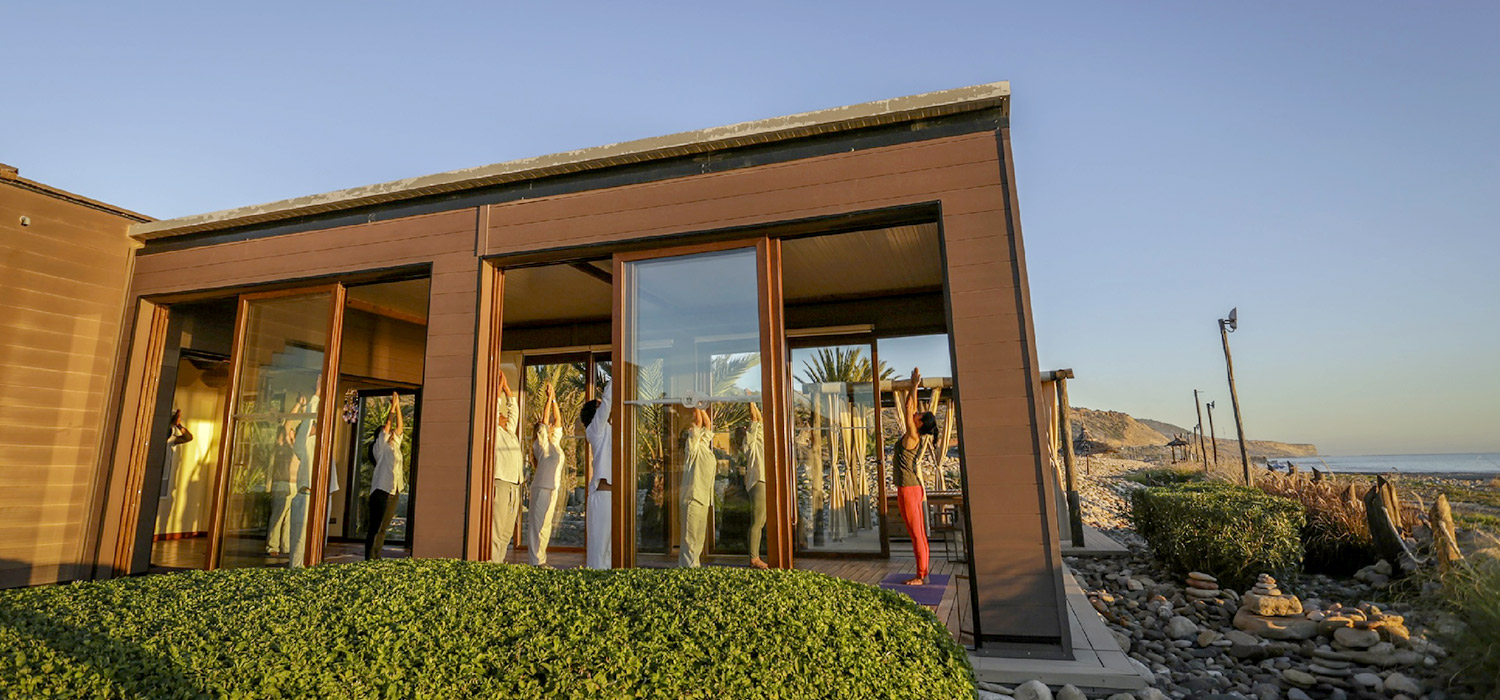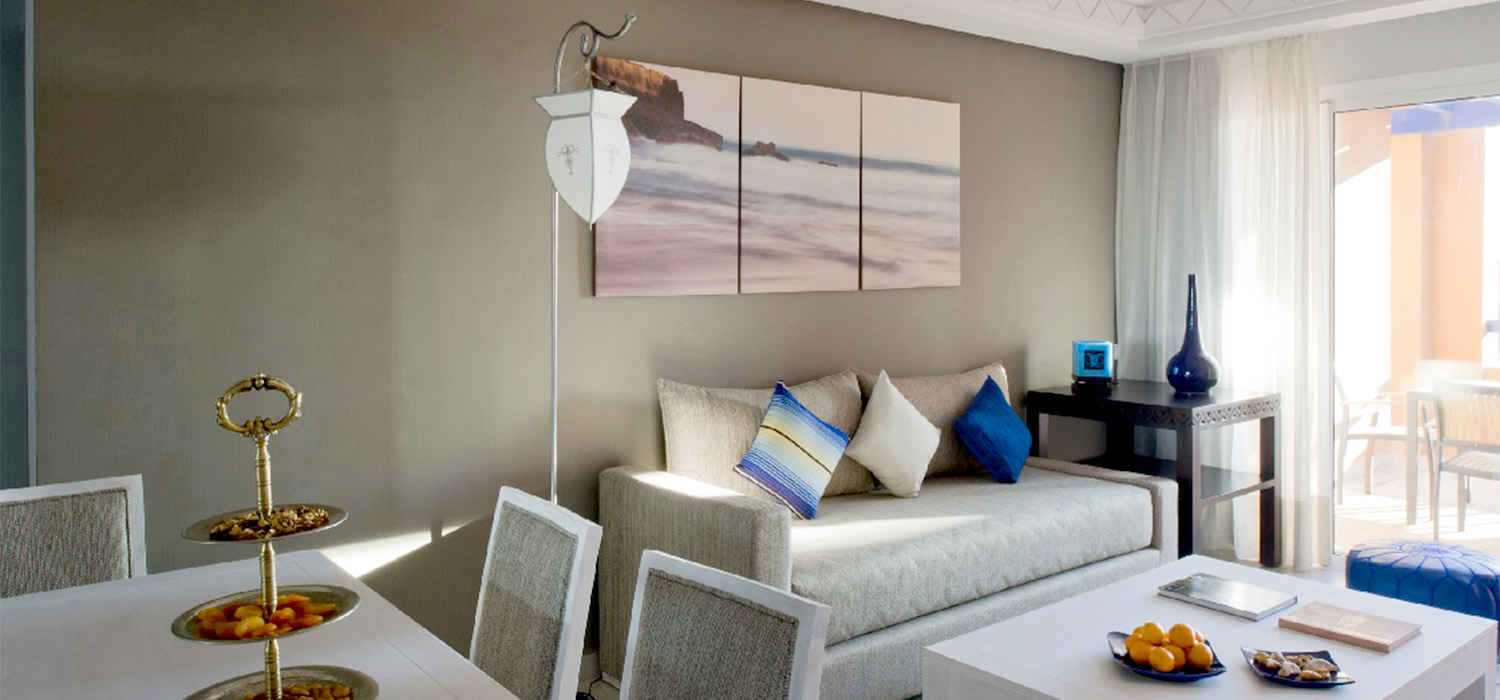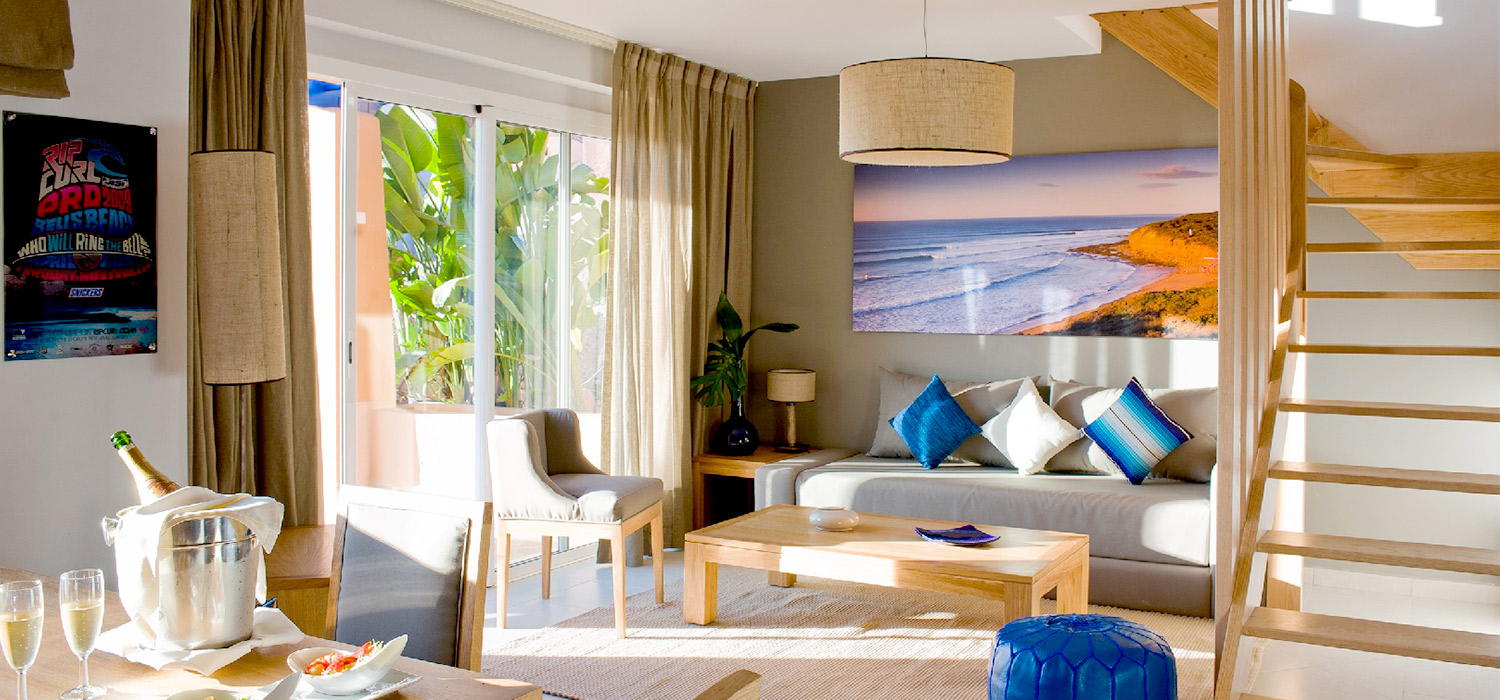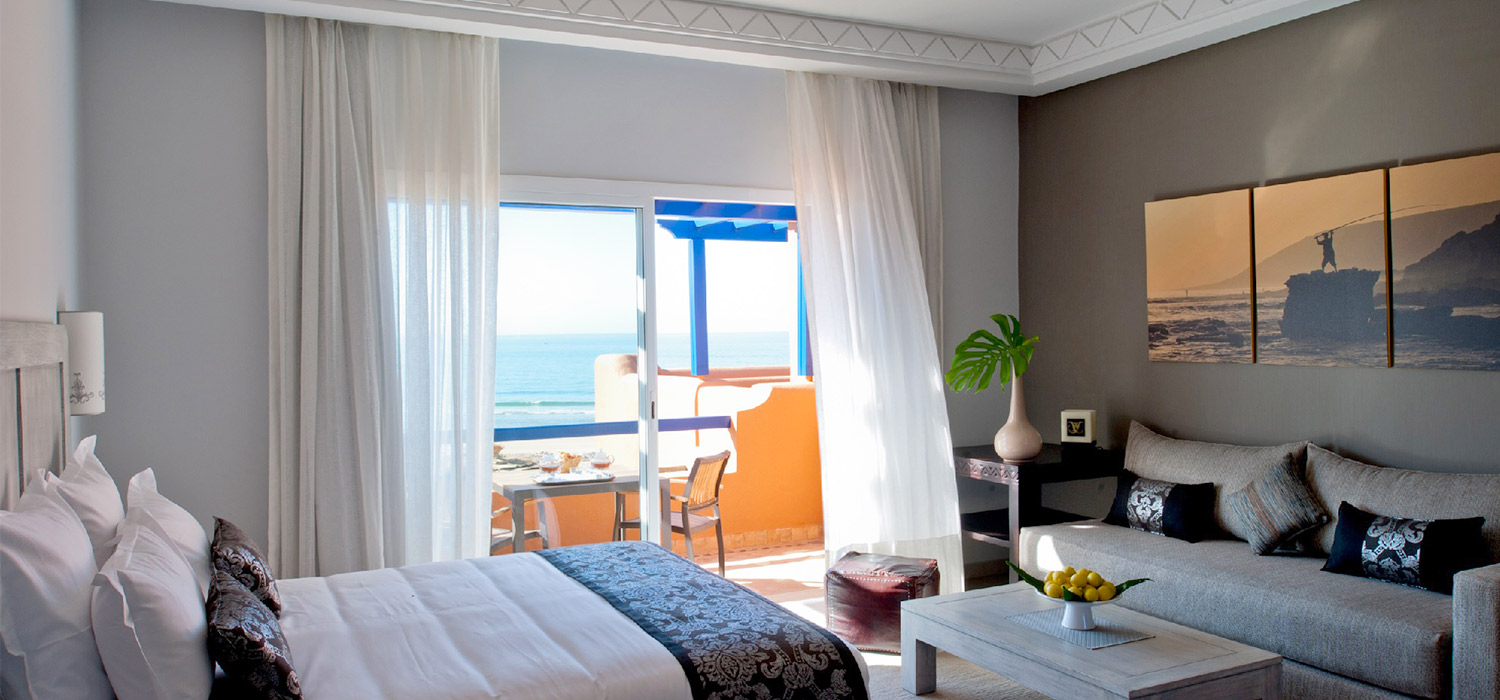 Alicia Cheung and Oliver Reinsch provide expert training on this destination retreat in Agadir, Morocco.
Program: The Yoga Works Morocco yoga teacher training is RYT-200-hour level course over four weeks. The program begins with meditation, then asana practice and lectures or discussions. Each day will focus on a different topic for yoga teacher training immersion. The evenings are free your own study, exploration, surfing, or enjoying the spas.
What We Love: Yoga Works has been in the business of teacher training for years and have perfected the science of creating amazing teachers. The program sets students up to creating their own identity as a teacher by helping set the basic foundations of practice, then helping each student find their own teaching style.
Cost: All-inclusive packages start at $5,200.
Address: Paradise Plague, Km 26 route d'Essaouira, Imi Ouaddar, 80000, Morocco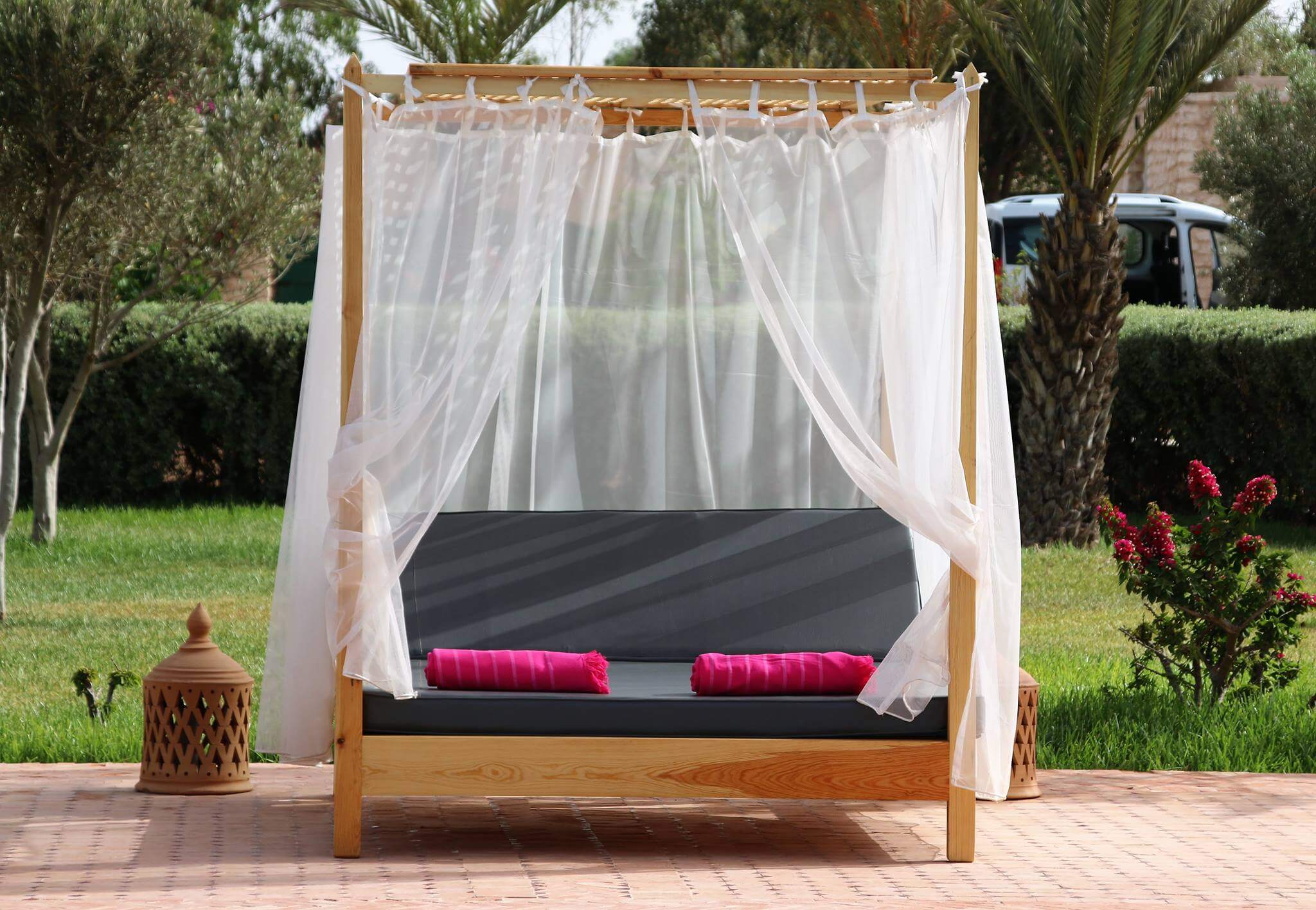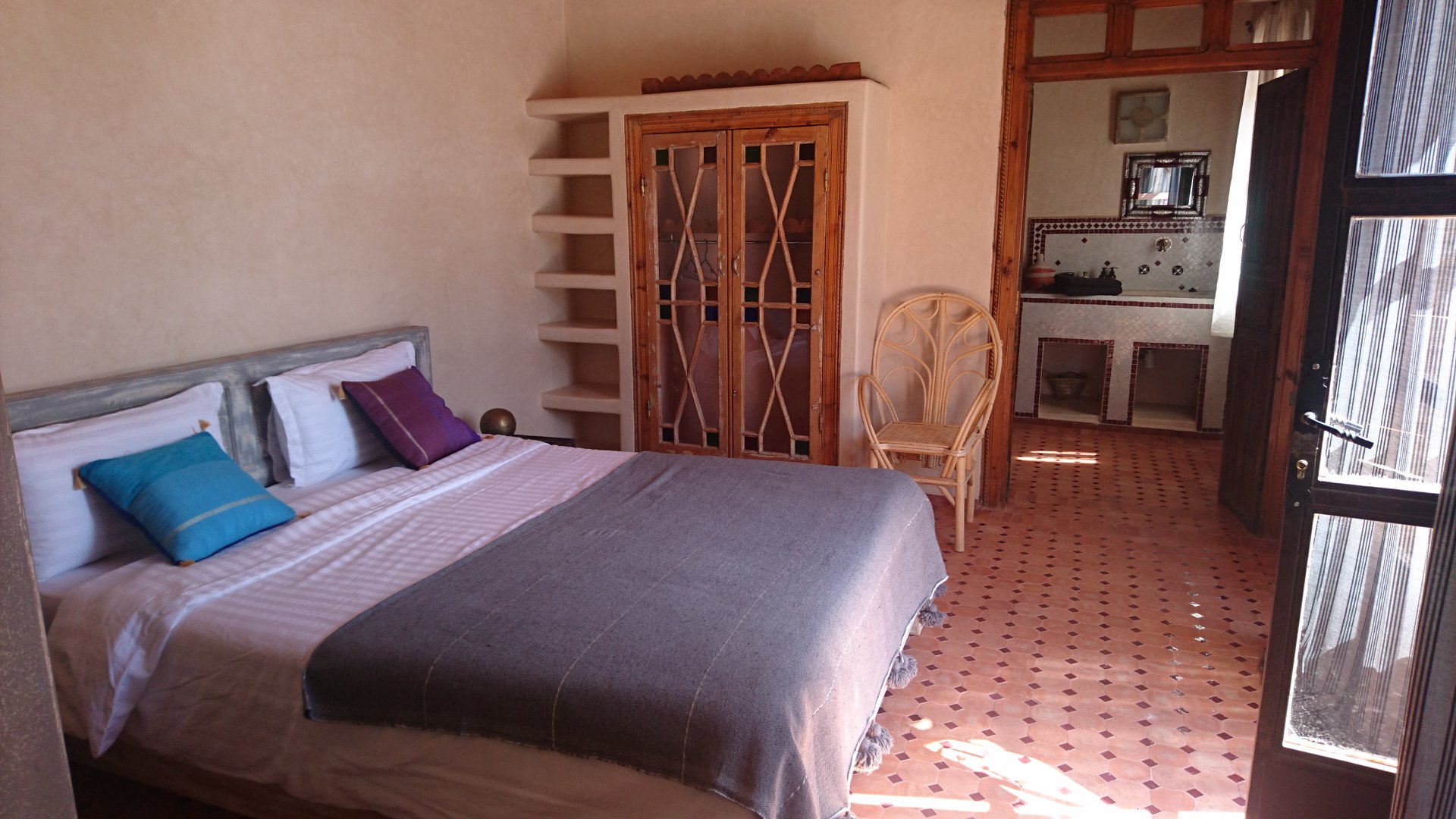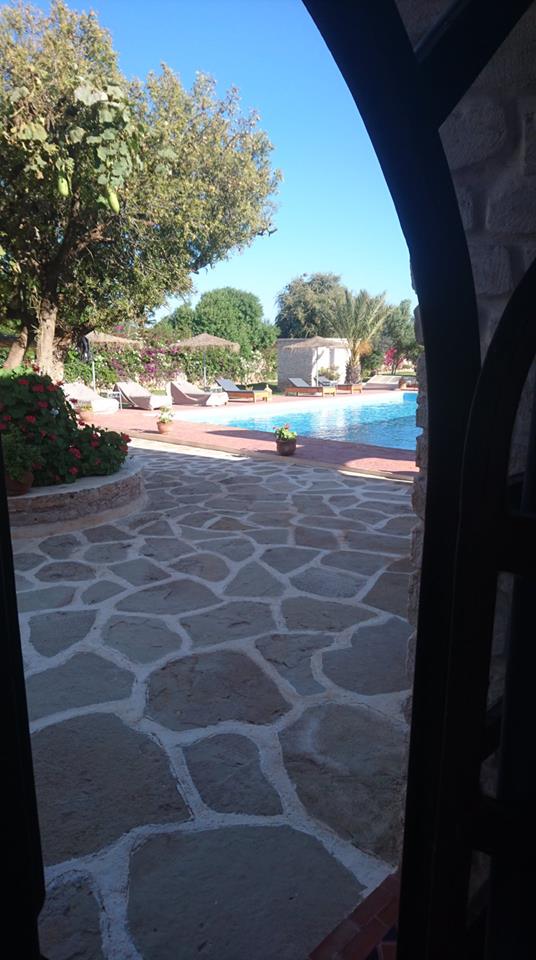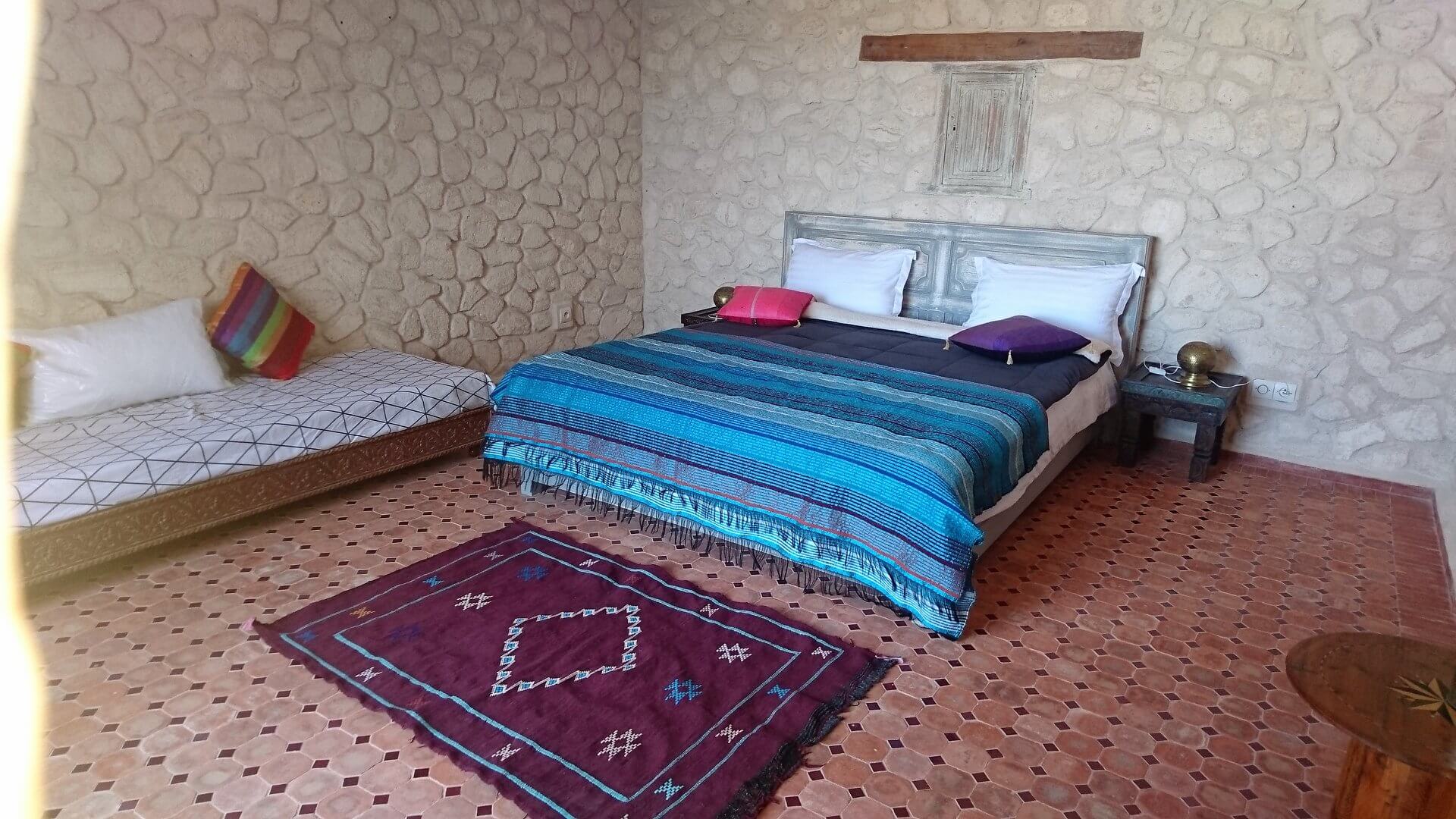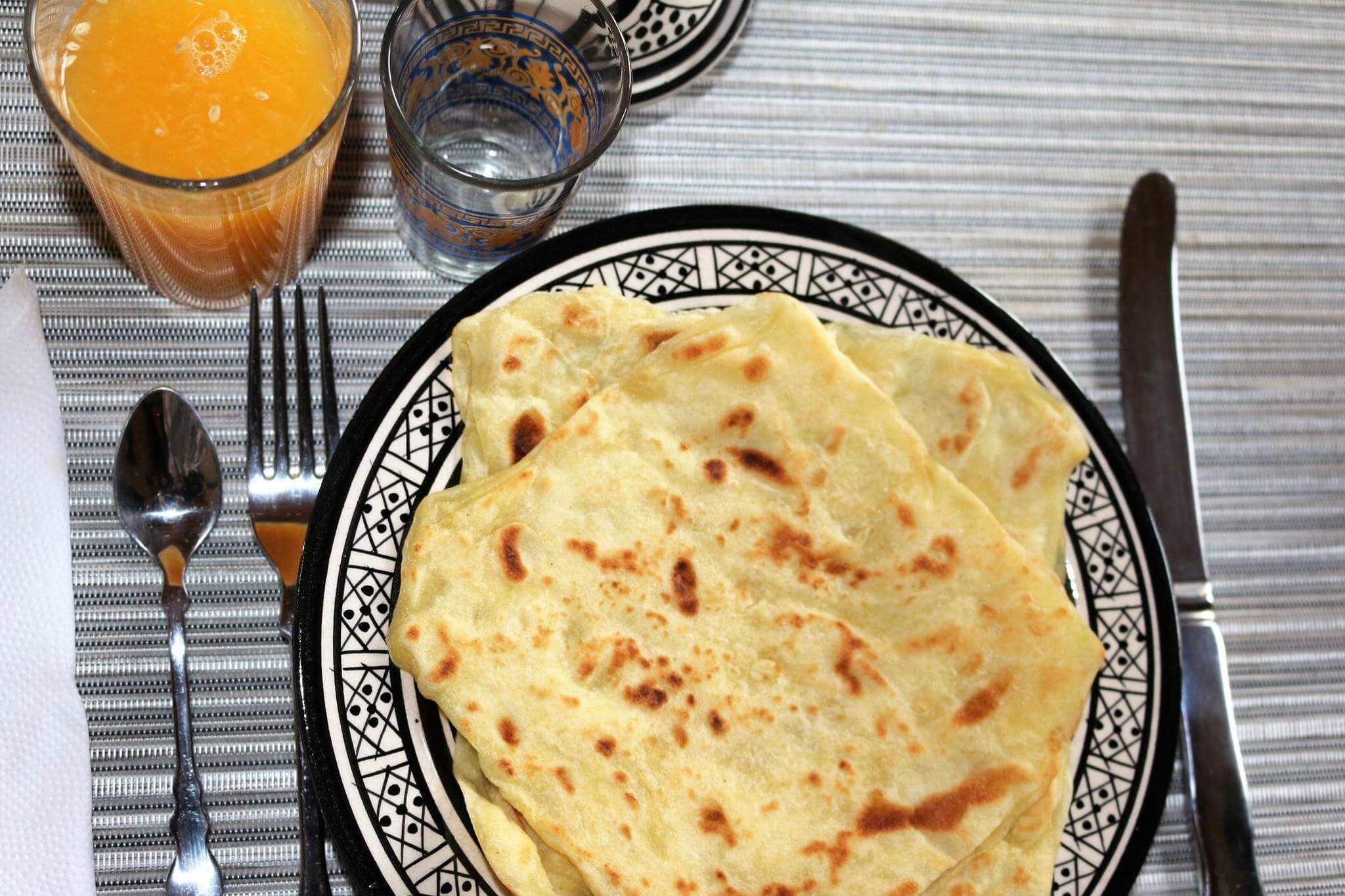 28413484603_7292037063109767476_o
36222529_1981365662174211_4206889886264852480_o
36137528_1981388988838545_4863958795233001472_n
2169682_8923358748638969856_o
151721_9056634346615835982_o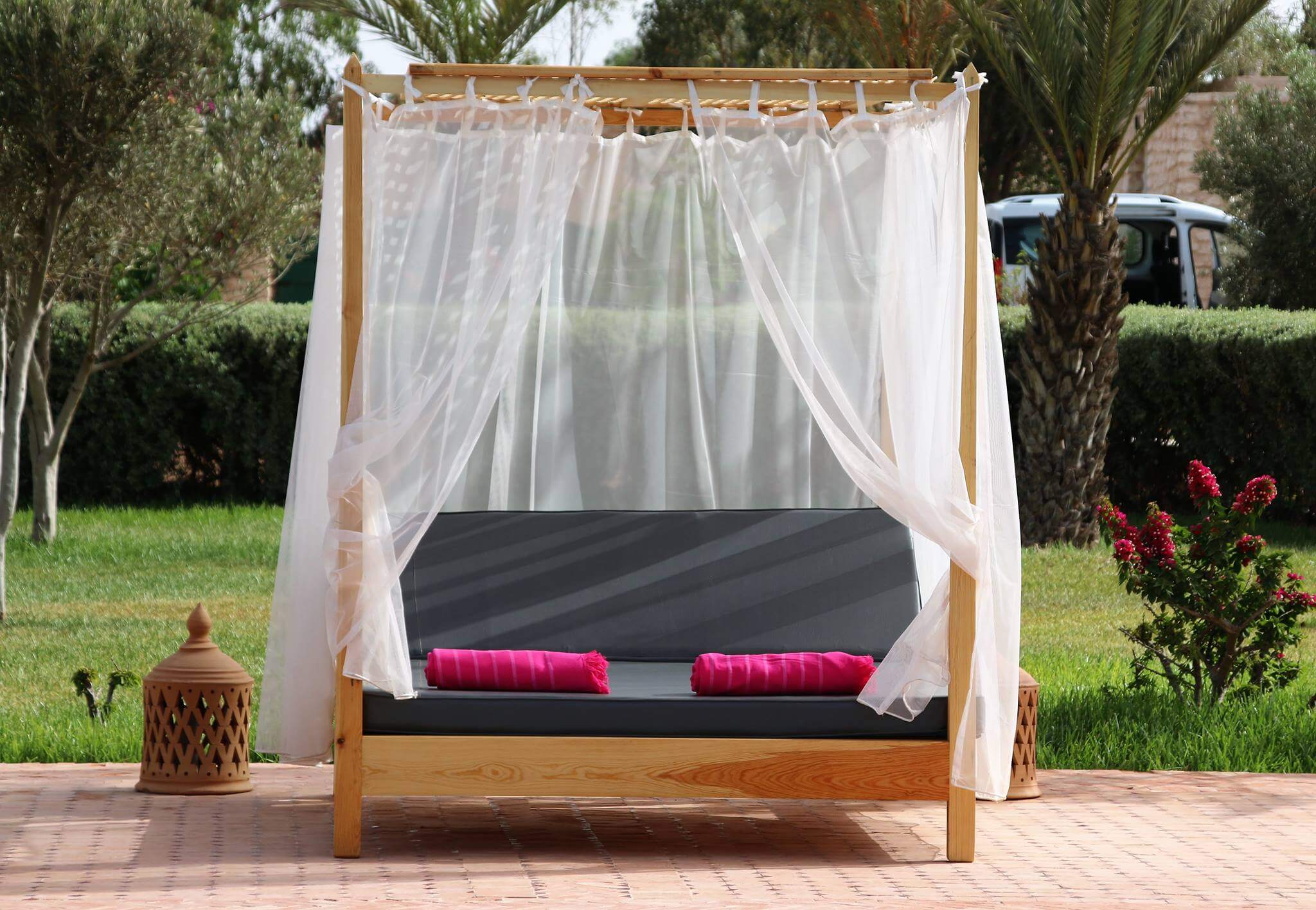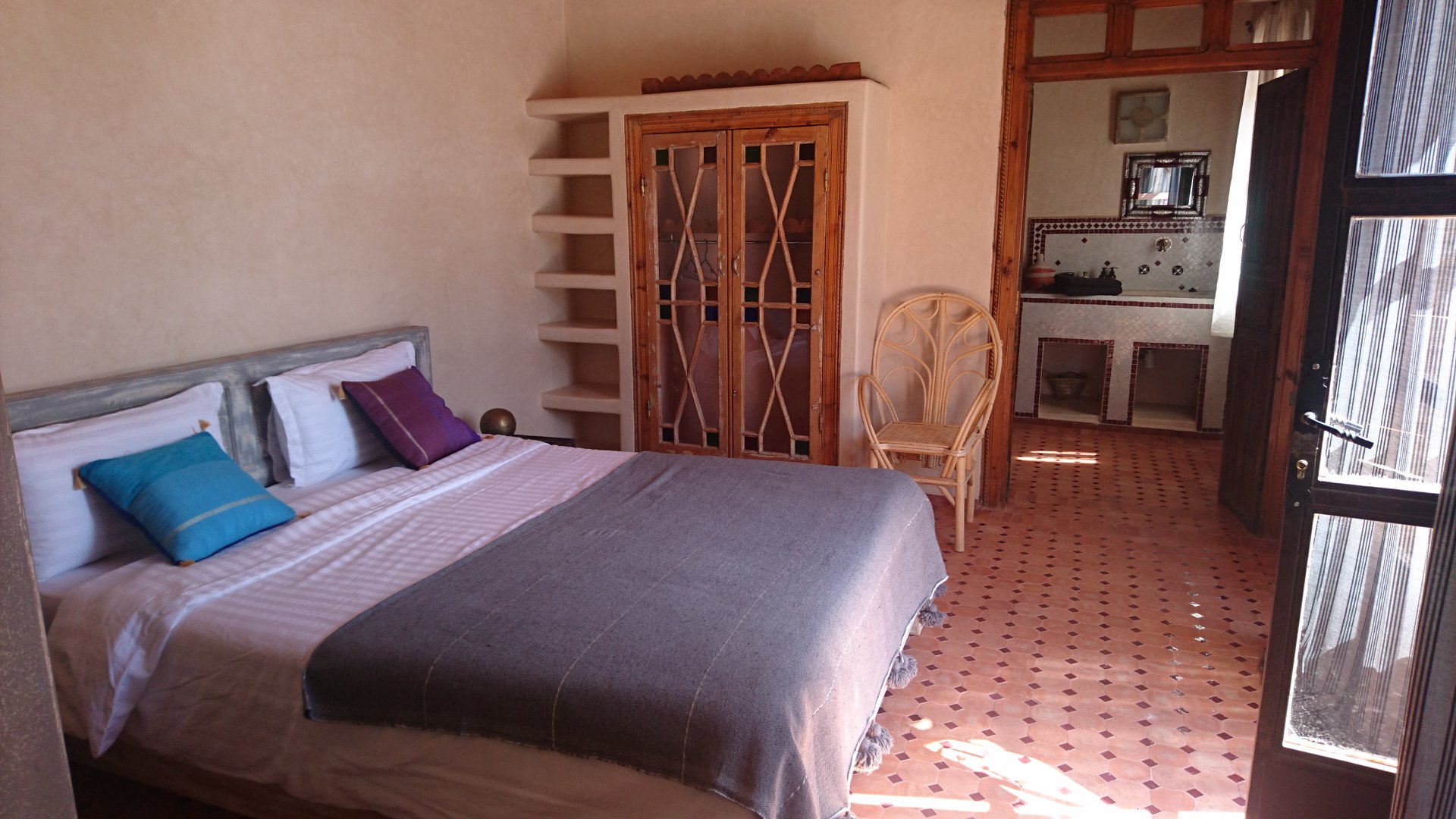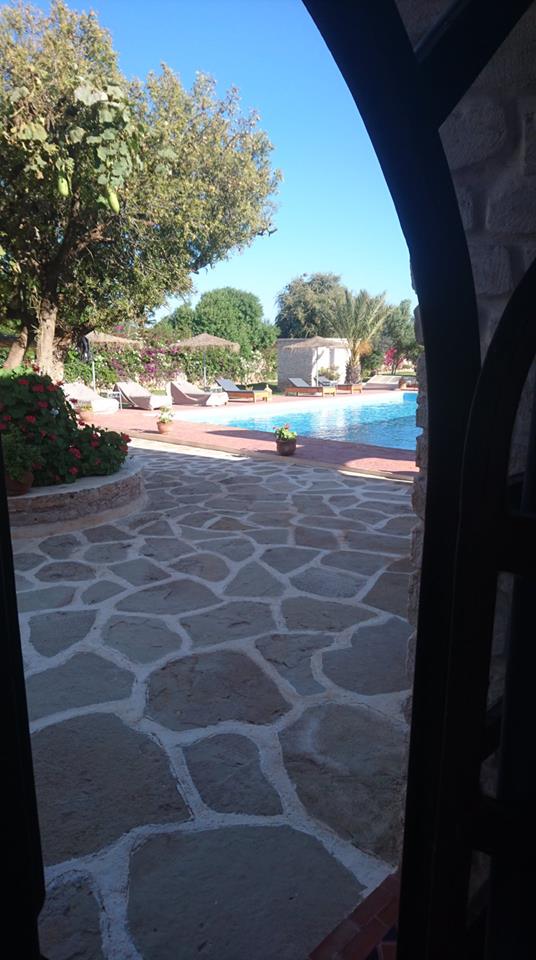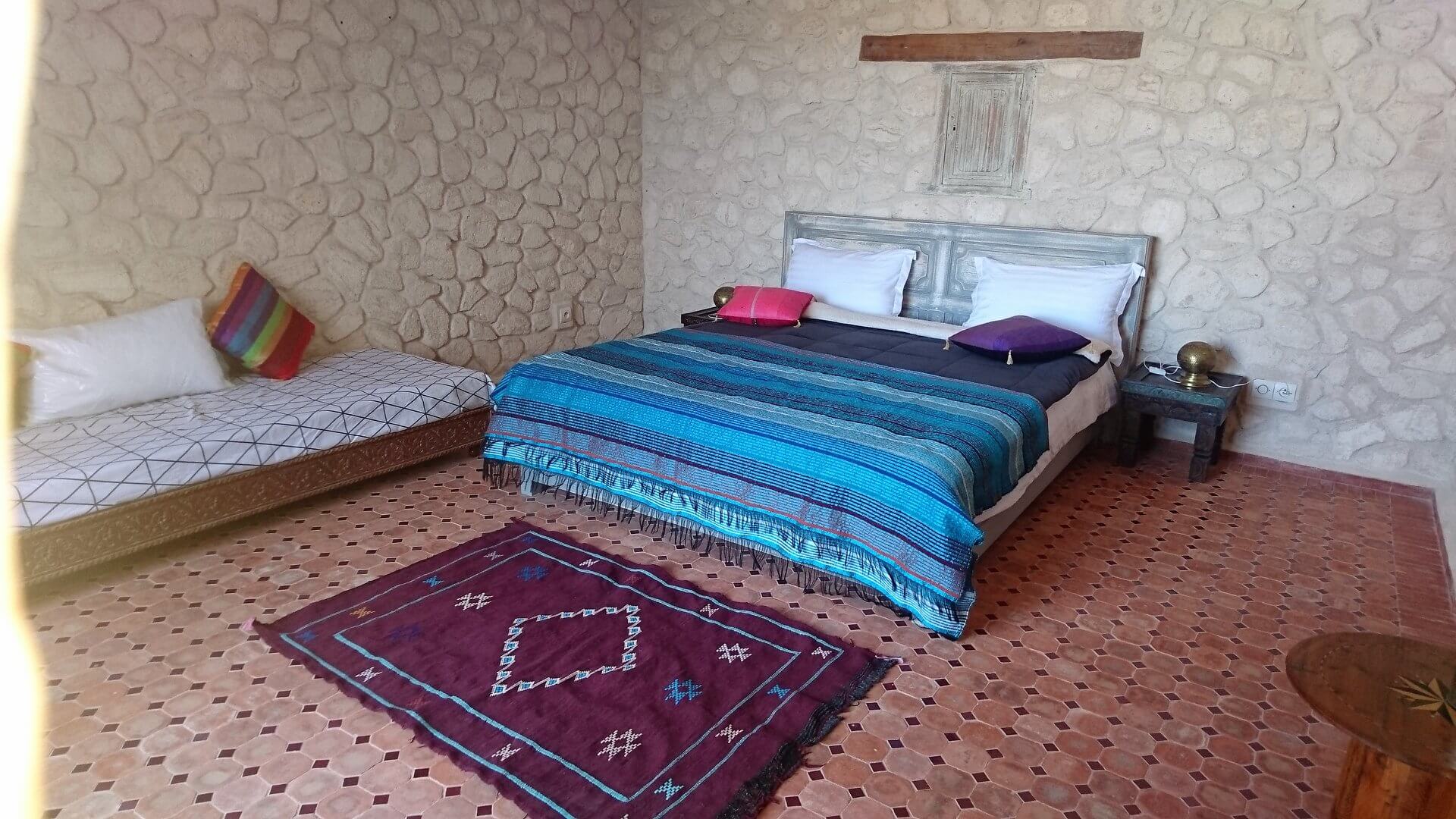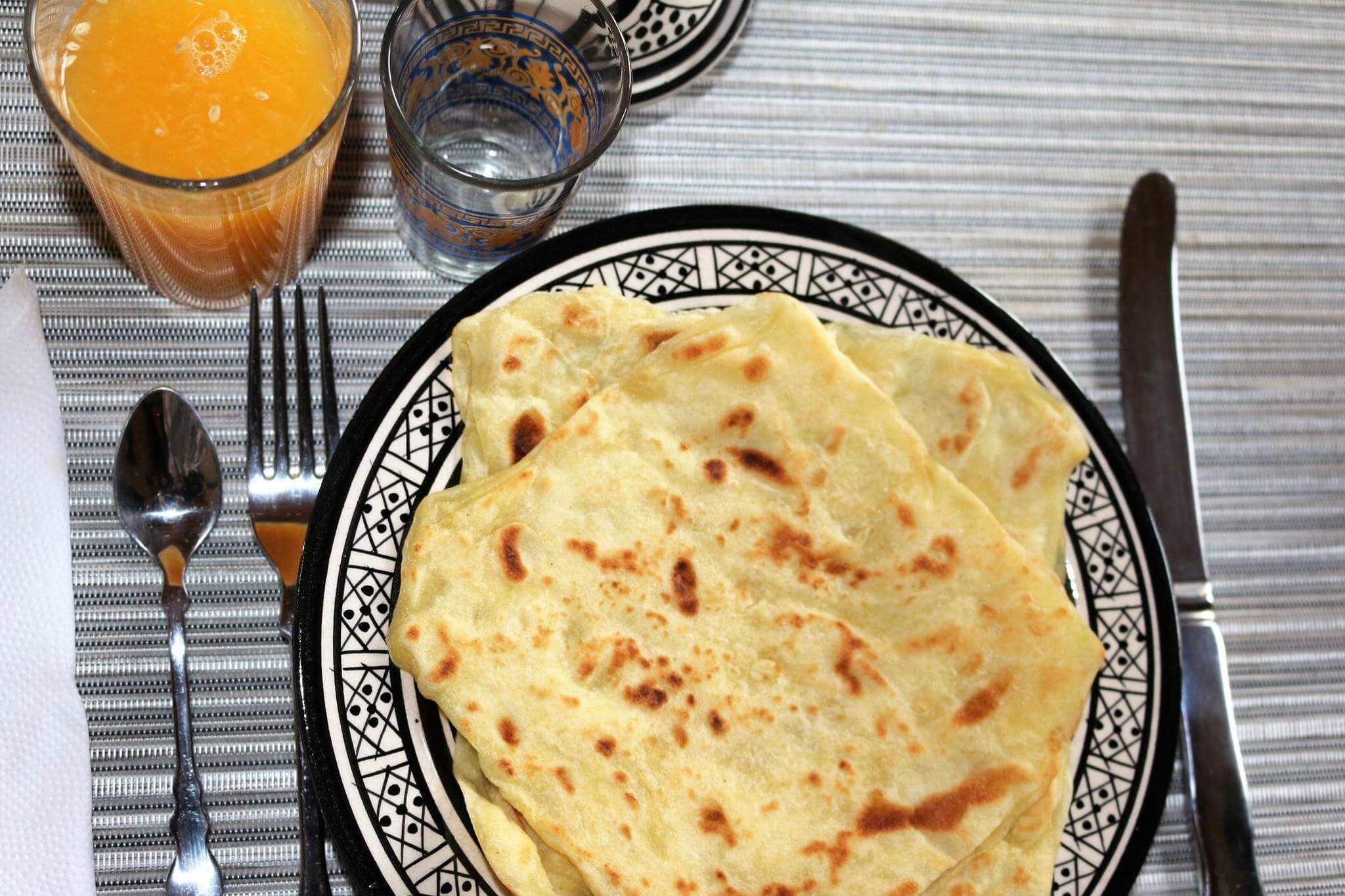 If you are already a yoga teacher but would like to enhance your skills, consider taking on a yin yoga teacher training with Dar Ti Janat. This program offers an intensive into the world of yin yoga and provides balance and breadth to your current teaching style.
Program: This training program consists of 50 hours of training over 7 days. You'll start the morning with yoga practice, then move into a theory class after a tea break. After lunch, there is another theory modules, then posture analysis. You will cover Yamas, Niyamas, Pratyahara, dharana, and Dhyana.
What We Love: The yin yoga teacher training program through Dar Ti Janat offers a beautiful balance between understanding the physical postures and anatomical principals of yin yoga and the psychic, energetic understanding of the practice. You will come away with a much deeper understanding of the human body and the benefits and potential of yin yoga.
Cost: Accommodation at the yoga house starts at $72 per night. Contact Dar Ti Janat for availability and program fees.
Address: 44000, Avenue Essaouira, Marrakech, Morocco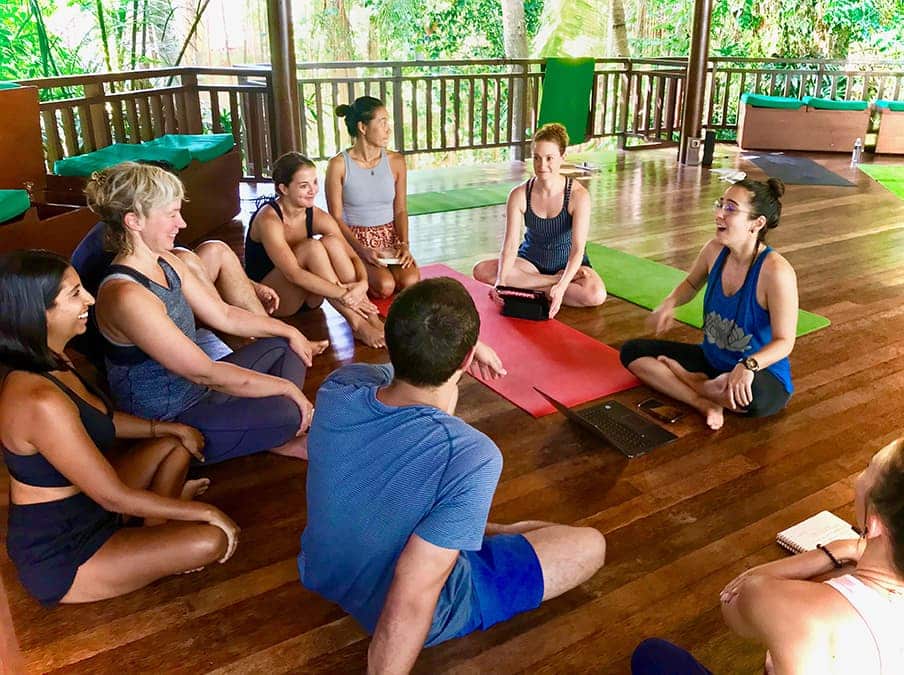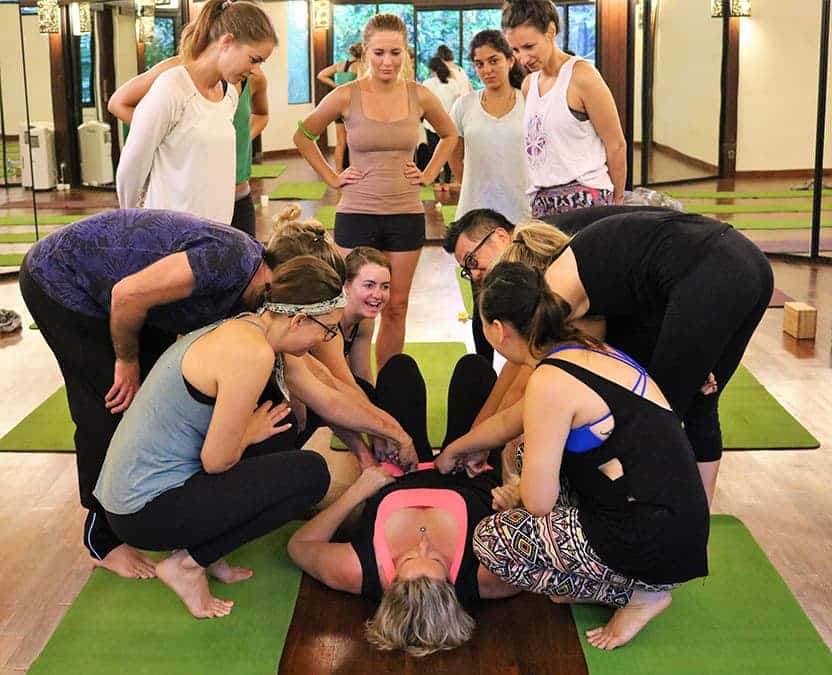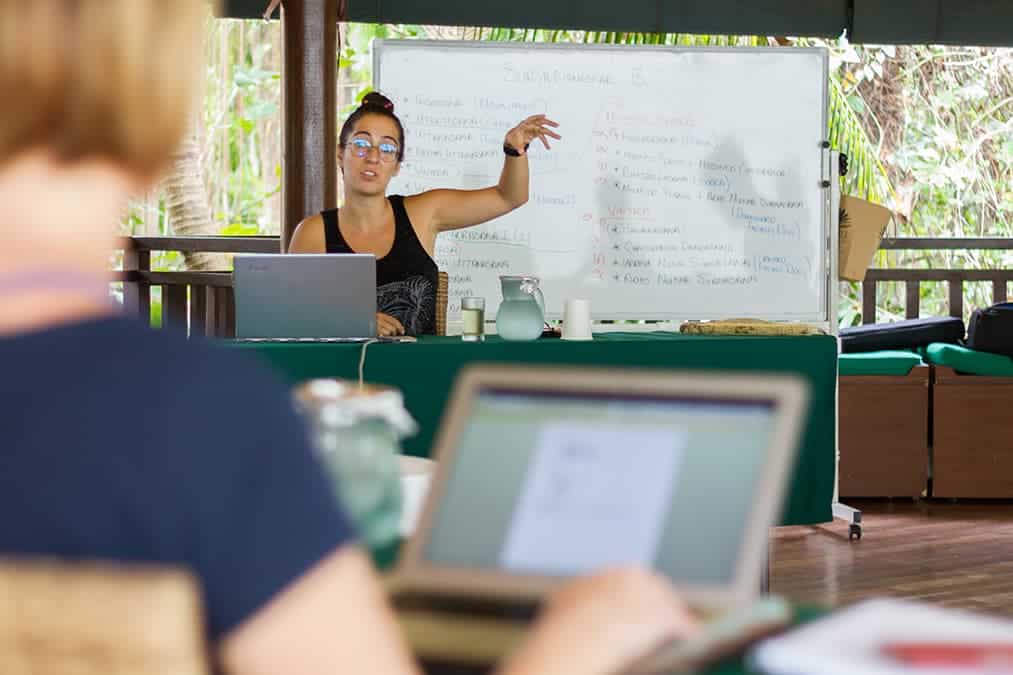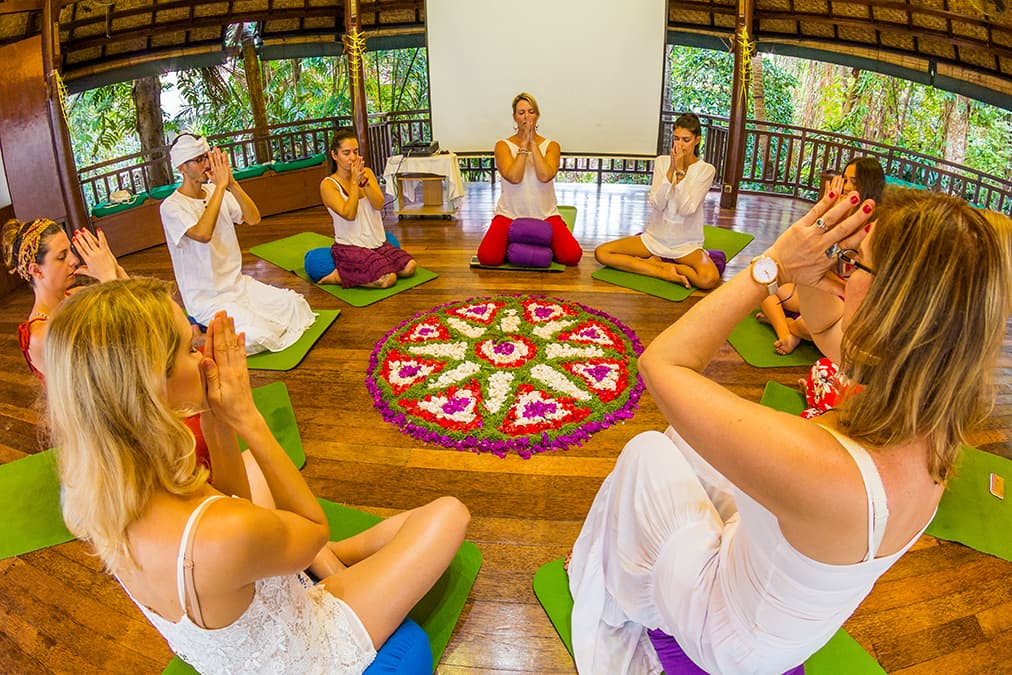 Shades-of-yoga-yoga-teacher-training-gallery-theory-and-graduation-122
Shades-of-yoga-yoga-teacher-training-gallery-theory-and-graduation-134
Shades-of-yoga-yoga-teacher-training-gallery-theory-and-graduation-153
Shades-of-yoga-yoga-teacher-training-gallery-theory-and-graduation-165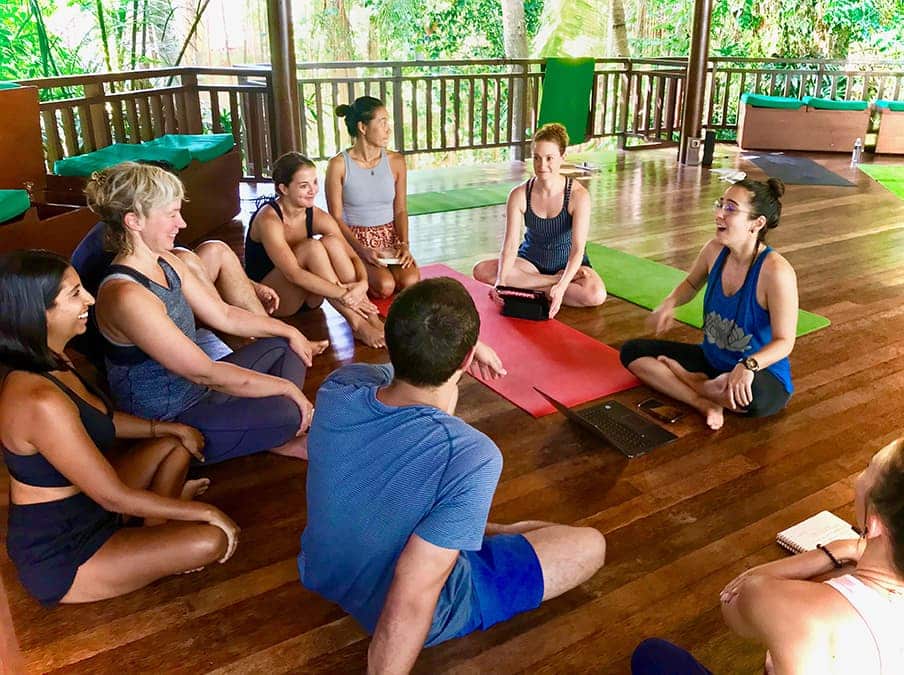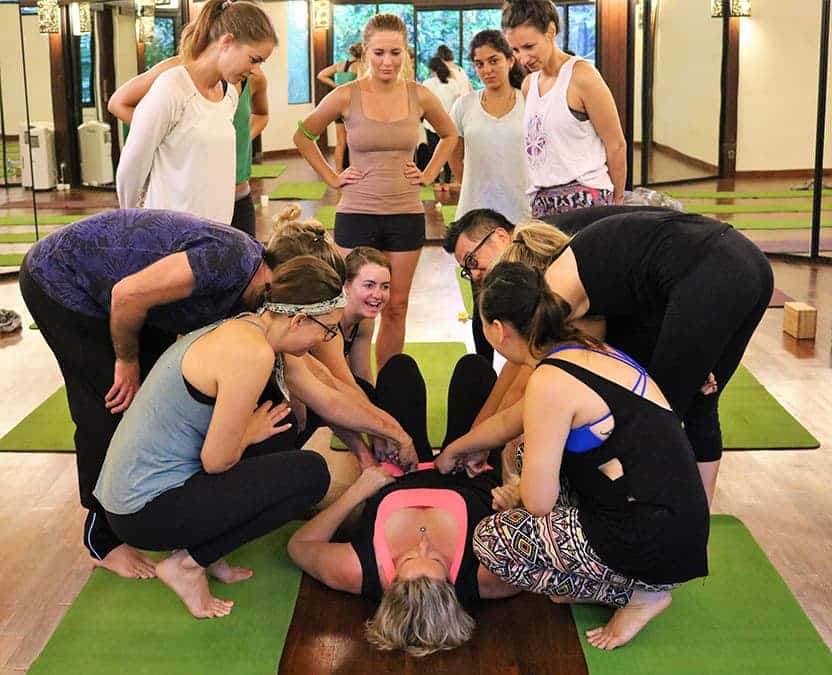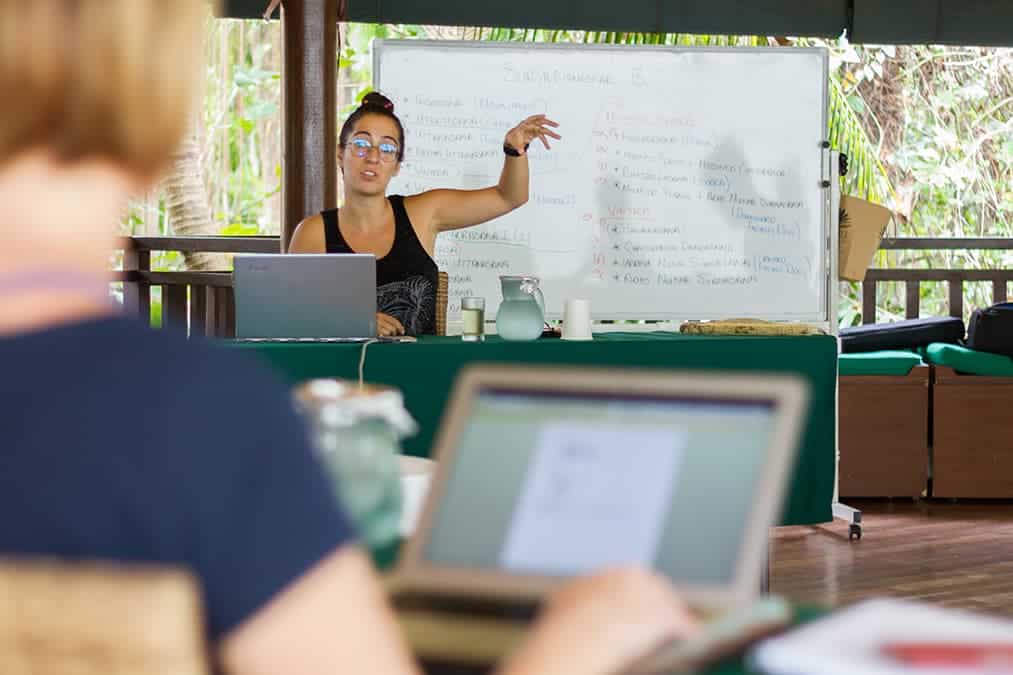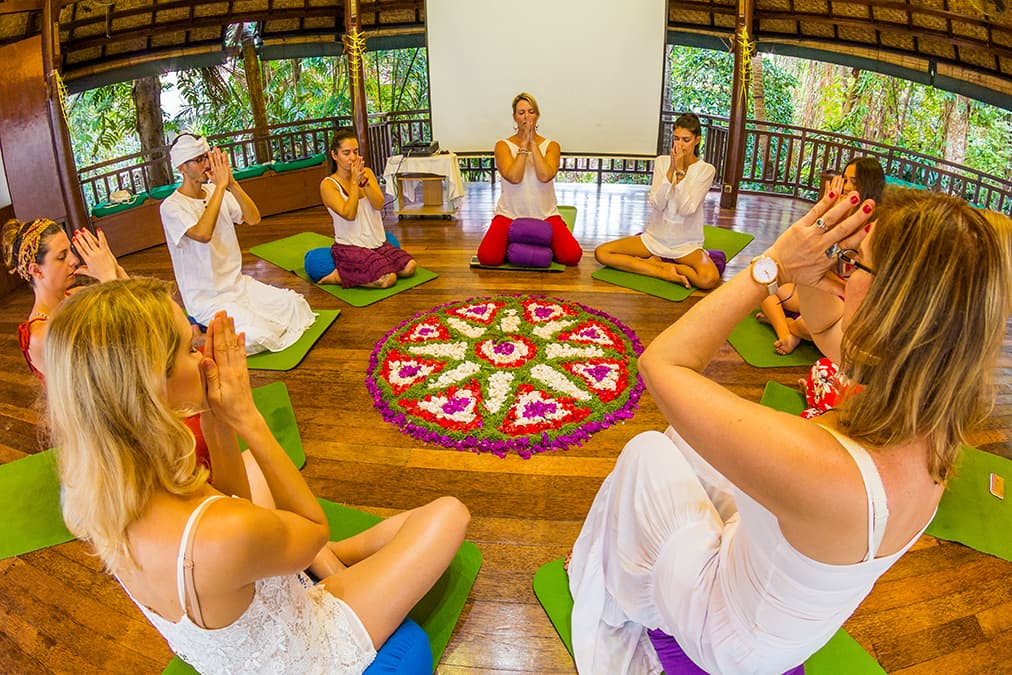 Balance, empowerment, and healthy lifestyle are at the core of the Shades of Yoga teacher training program. There is a strong focus on personal development and self-transformation while completing this program so that you will leave as a teacher, confident in transforming the lives of others.
Program: This 200-hour accredited program covers yoga practice, styles, meditation, pranayama, philosophy, anatomy, yoga history, ayurvedic lifestyle, self-practice, sequencing, adjustment skills, ethics, and introductions to both senior and prenatal yoga.
What We Love: The Shades of Yoga Morocco teacher training program offers an extremely extensive program that covers the many different facets of yoga teaching. After this program, you'll have learned about different styles and specialties within yoga training and be able to more specifically direct your own career path.
Cost: The cost of this program is $3,350 with accommodation included. If you prefer to find your own accommodation, you can pay for the program only with a fee of $2,990.
Address: Taghazout Bay, Morocco (address provided upon booking)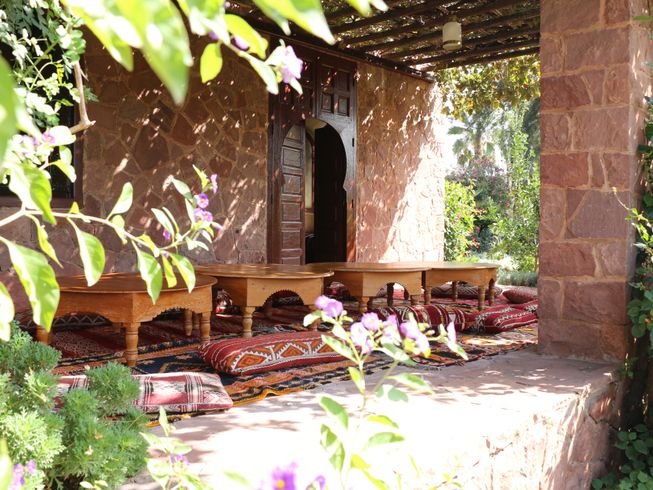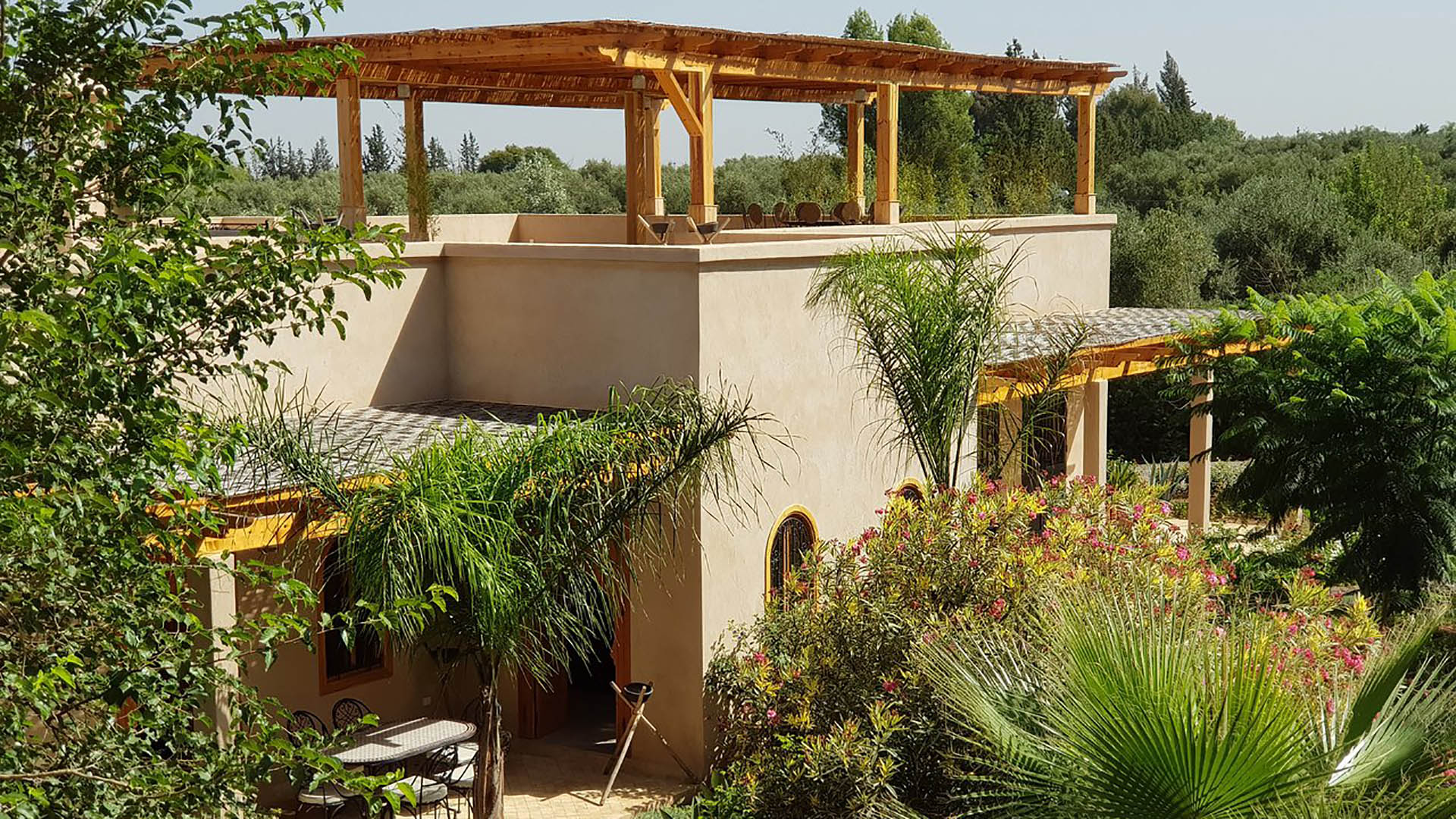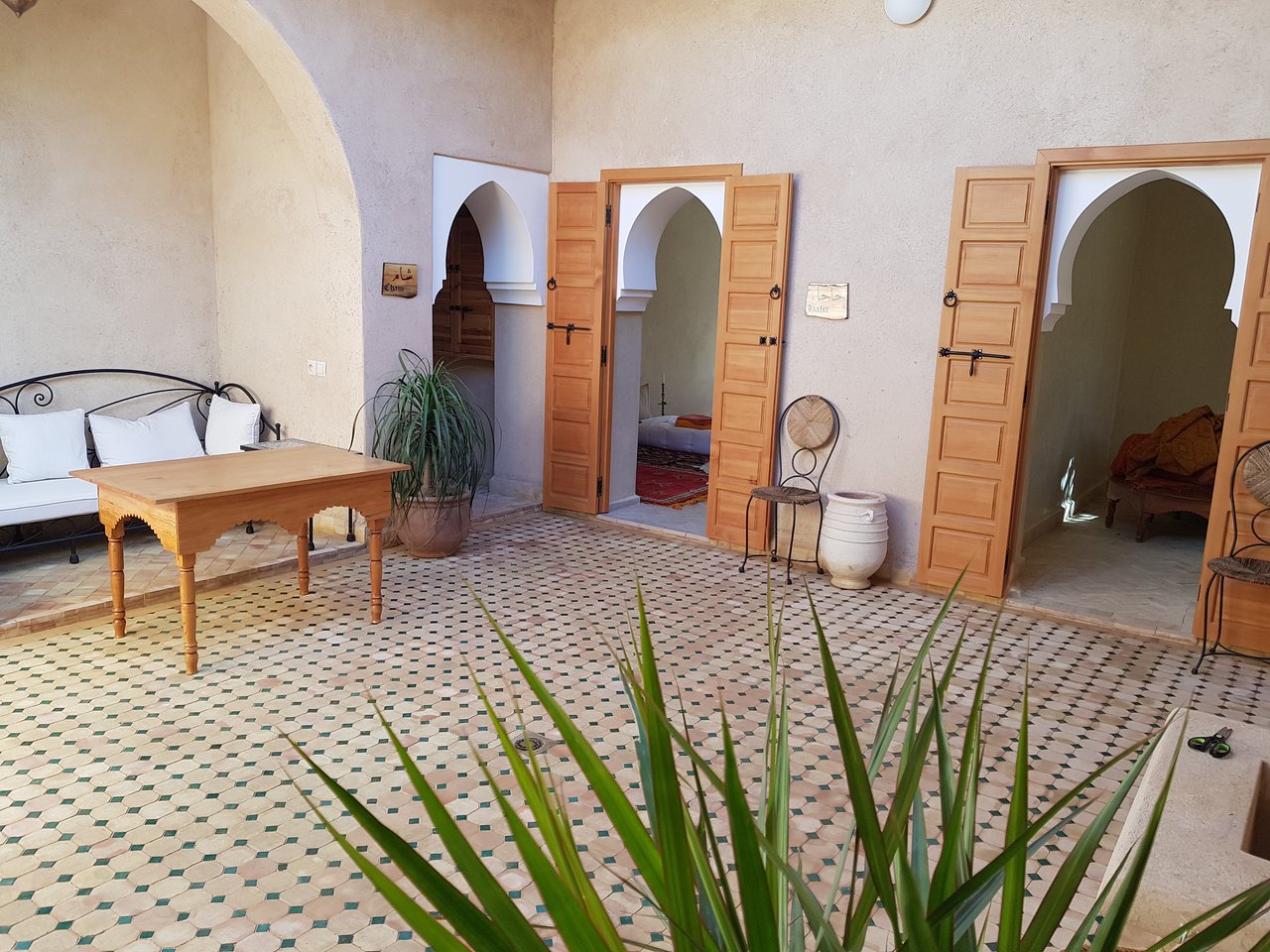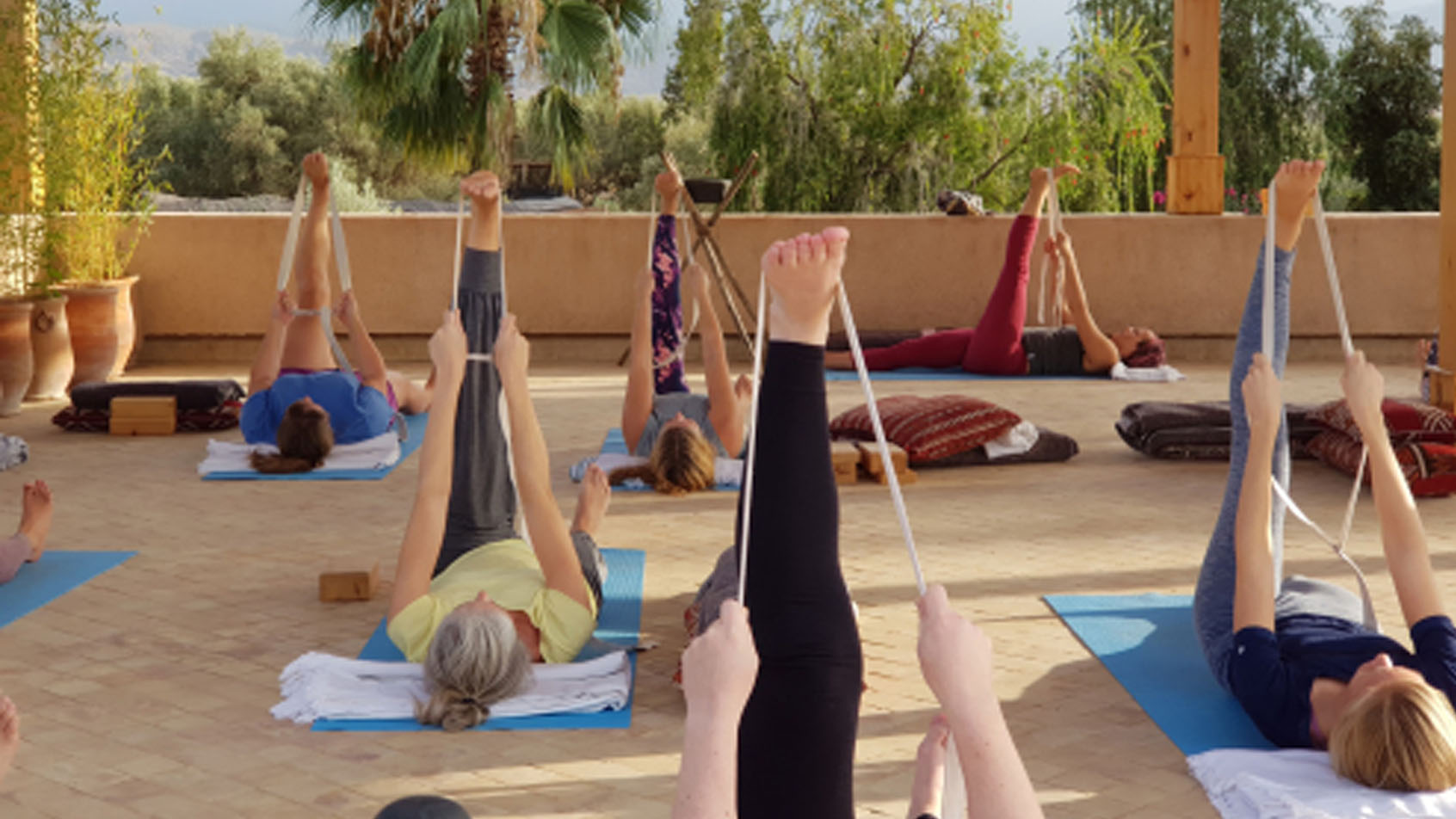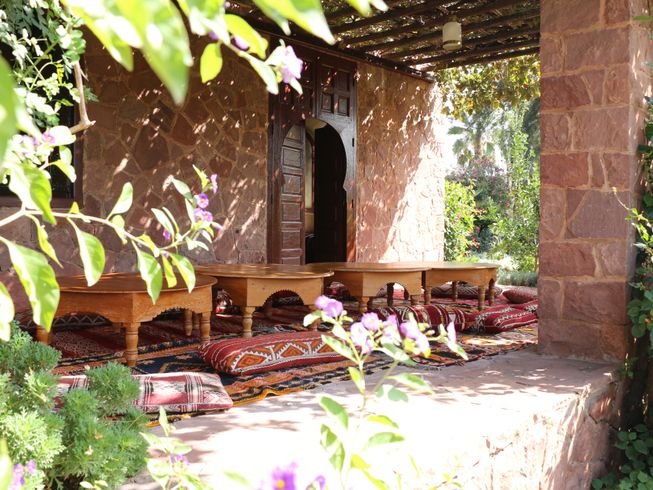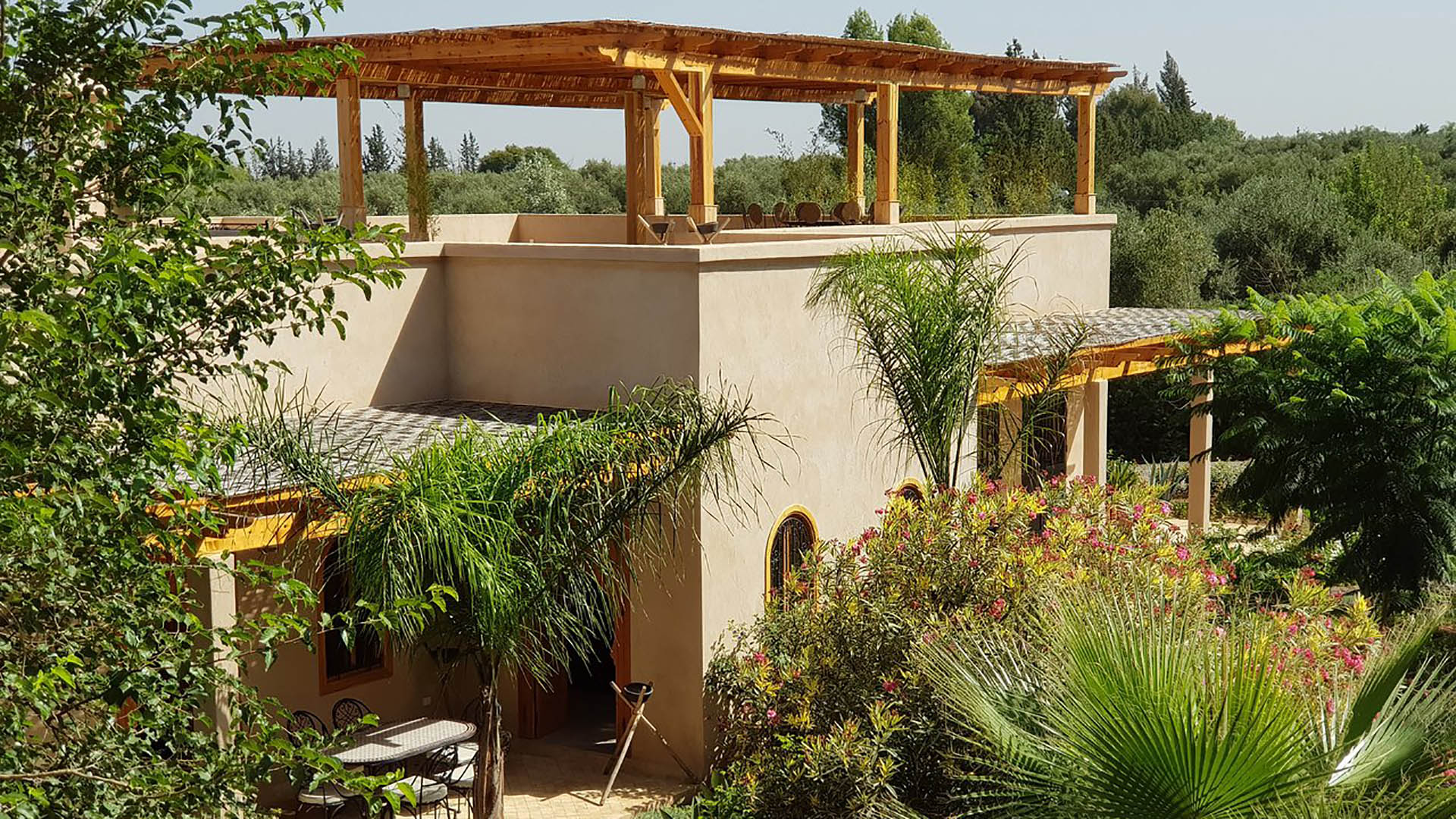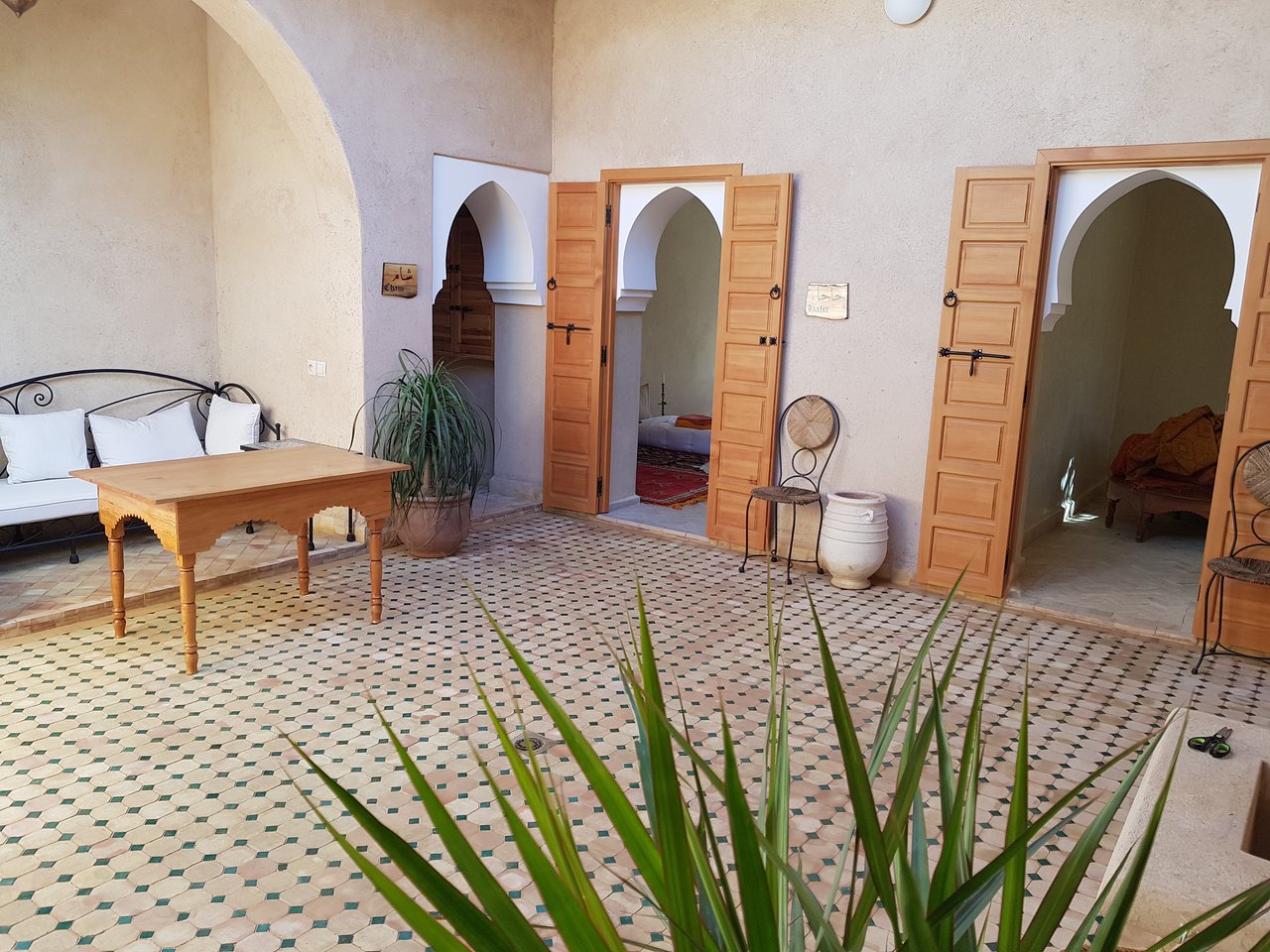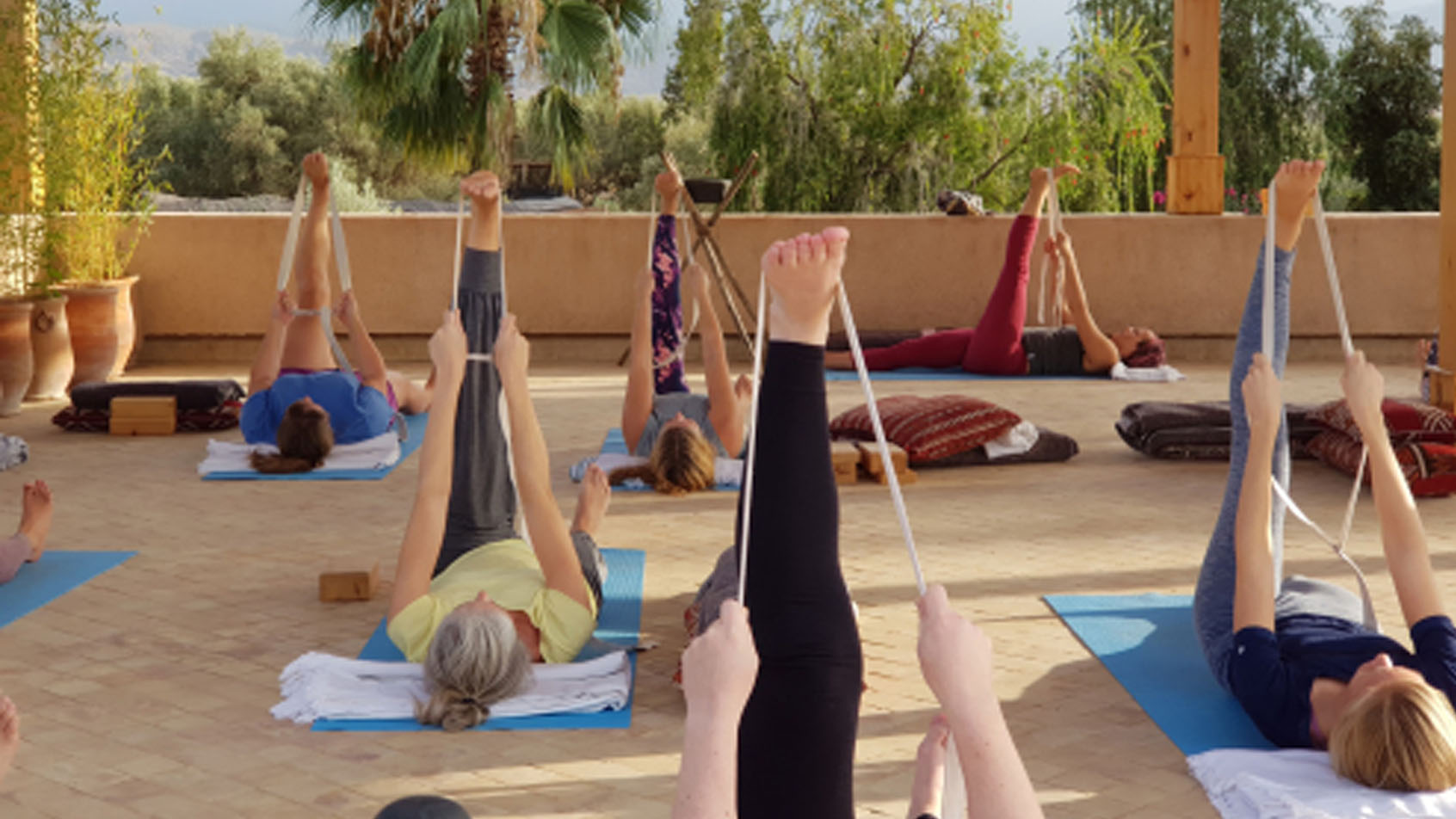 If you are looking for a peaceful getaway to make the most of your yoga teacher training, consider the amazing course through Yoga Innergy. This program combines the magic of Morocco with an in-depth immersive training program.
Program: The program at Yoga Innergy is lead by a team of dedicated instructors. In this course, you will tackle yoga history, philosophy, mindfulness, inner guidance, yoga nidra, anatomy and physiology, the art of cycles and rhythms, sankalpa, modern yoga business, lesson plans and sequencing, meditation, pranayama, energetics, hands-on adjustments, somatic movement through twice-daily yoga practices in the Hatha tradition.
What We Love: Yoga Innergy's Bab Zouina location gives you impeccable access to both the Sahara Desert and Essaouria Beach. It provides the perfect environmental balance to help you tune into your practice and devote yourself fully to becoming a yoga teacher. Aside from training, you'll also enjoy exploring the region, markets, and other excursions.
Cost: The cost for this program is $3,500.
Address: Route de l'Ourika, km 30 Douar Sbiti, Morocco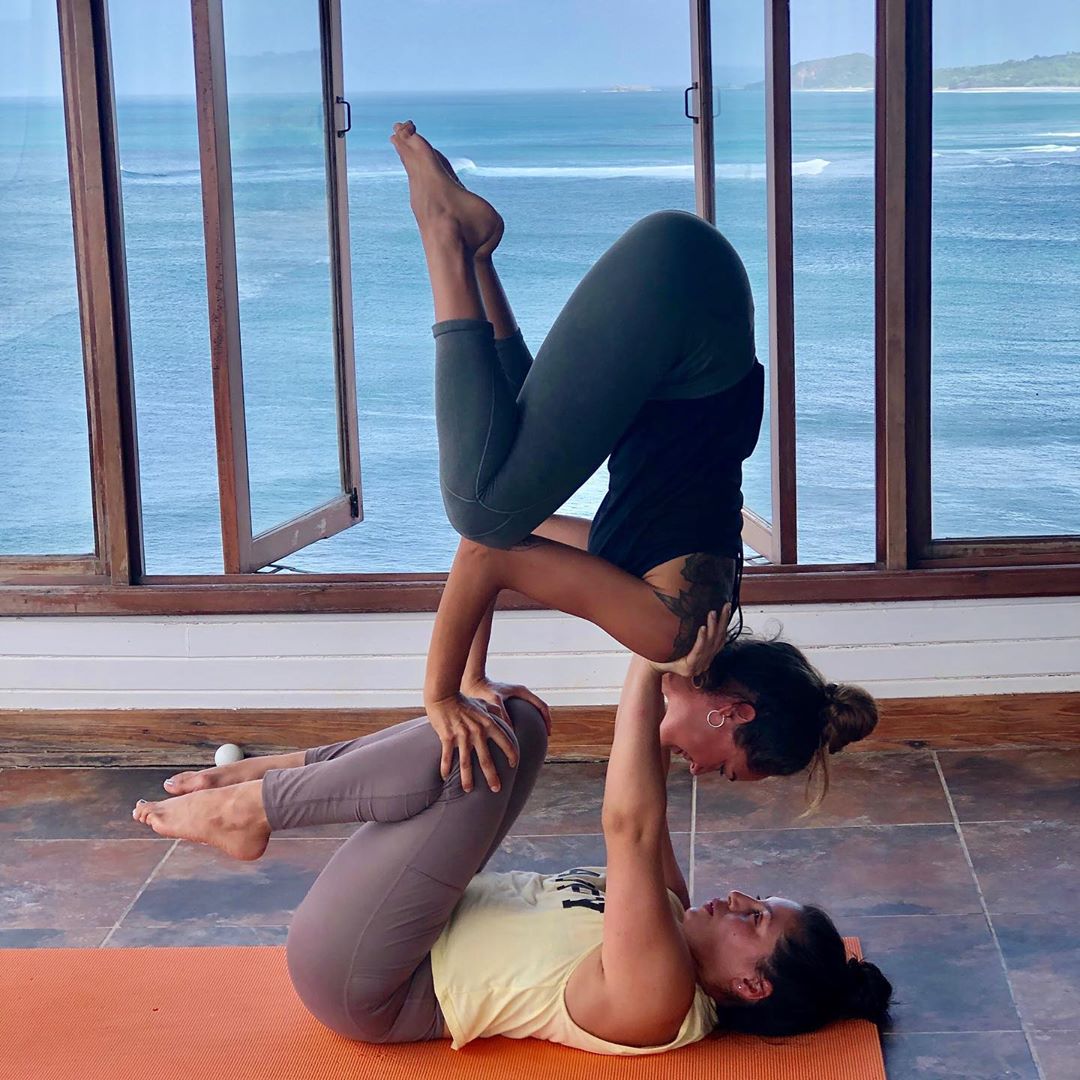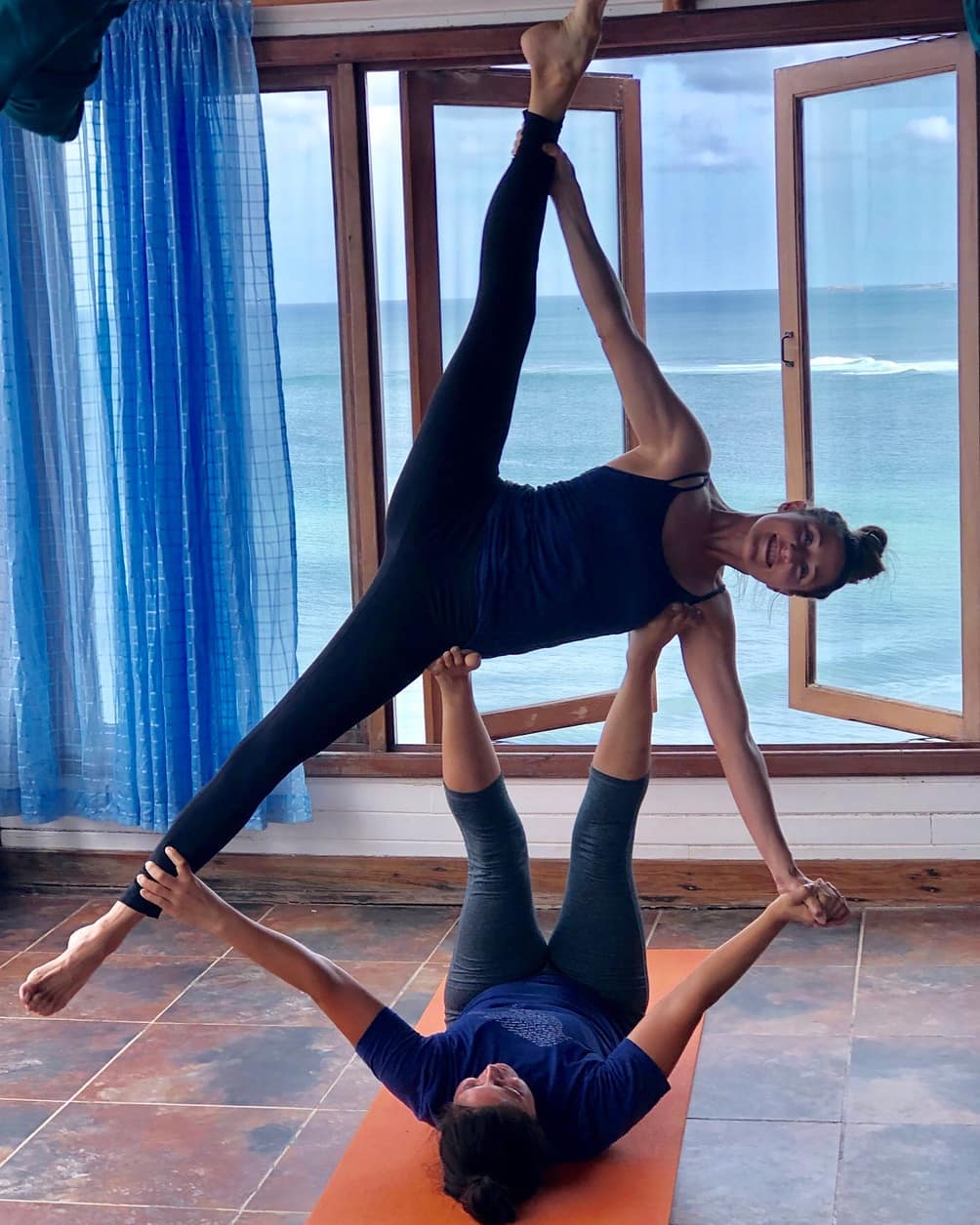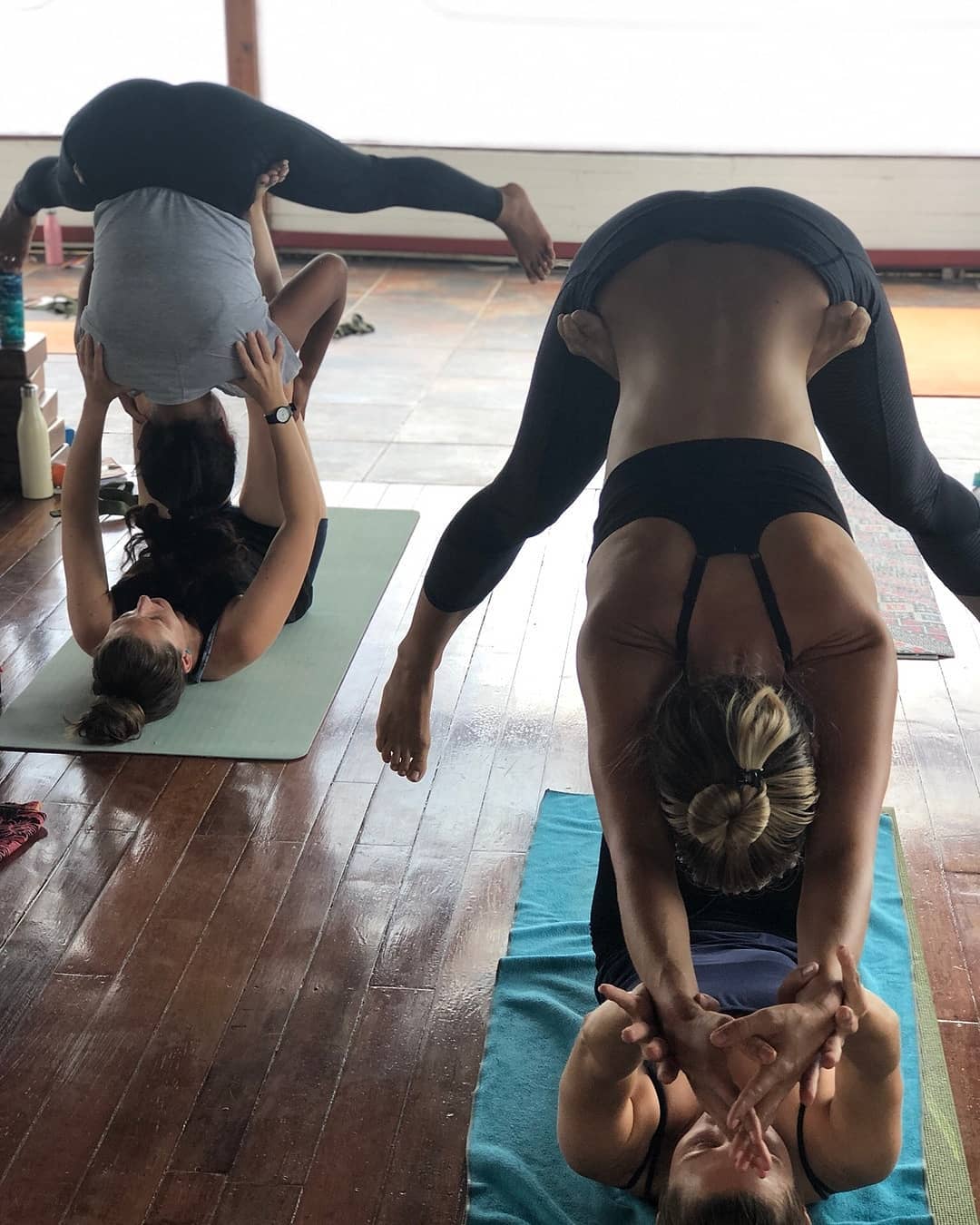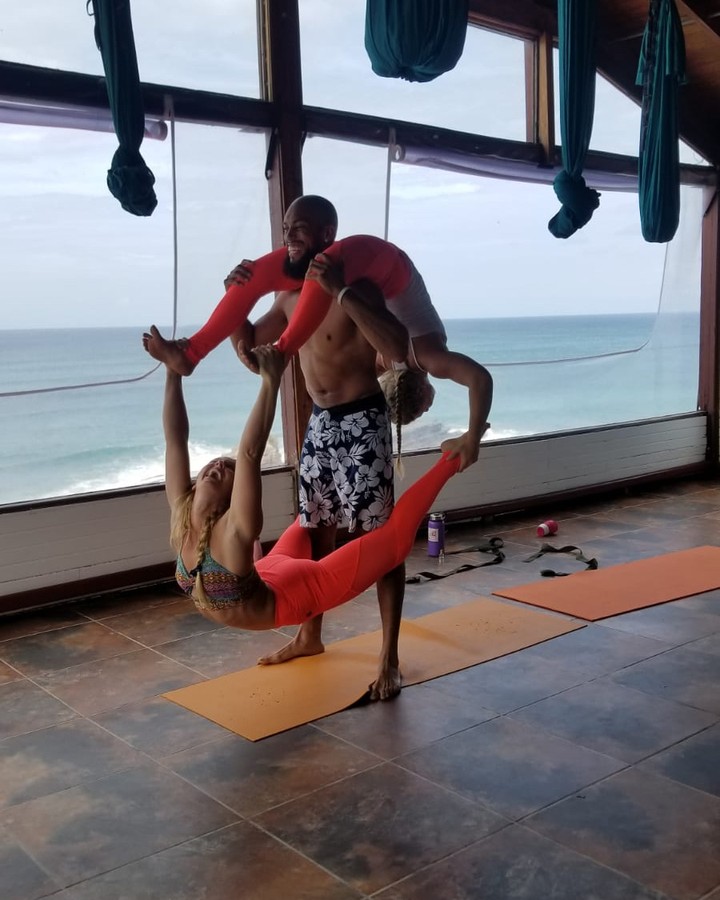 circasana_67818613_2625018854195143_6876758272047826967_n
circasana_67930807_426258404685025_3499336549650704719_n
circasana_69217805_258510495032103_7923578377170418944_n
circasana_71118787_2408103199311375_8056274851211637988_n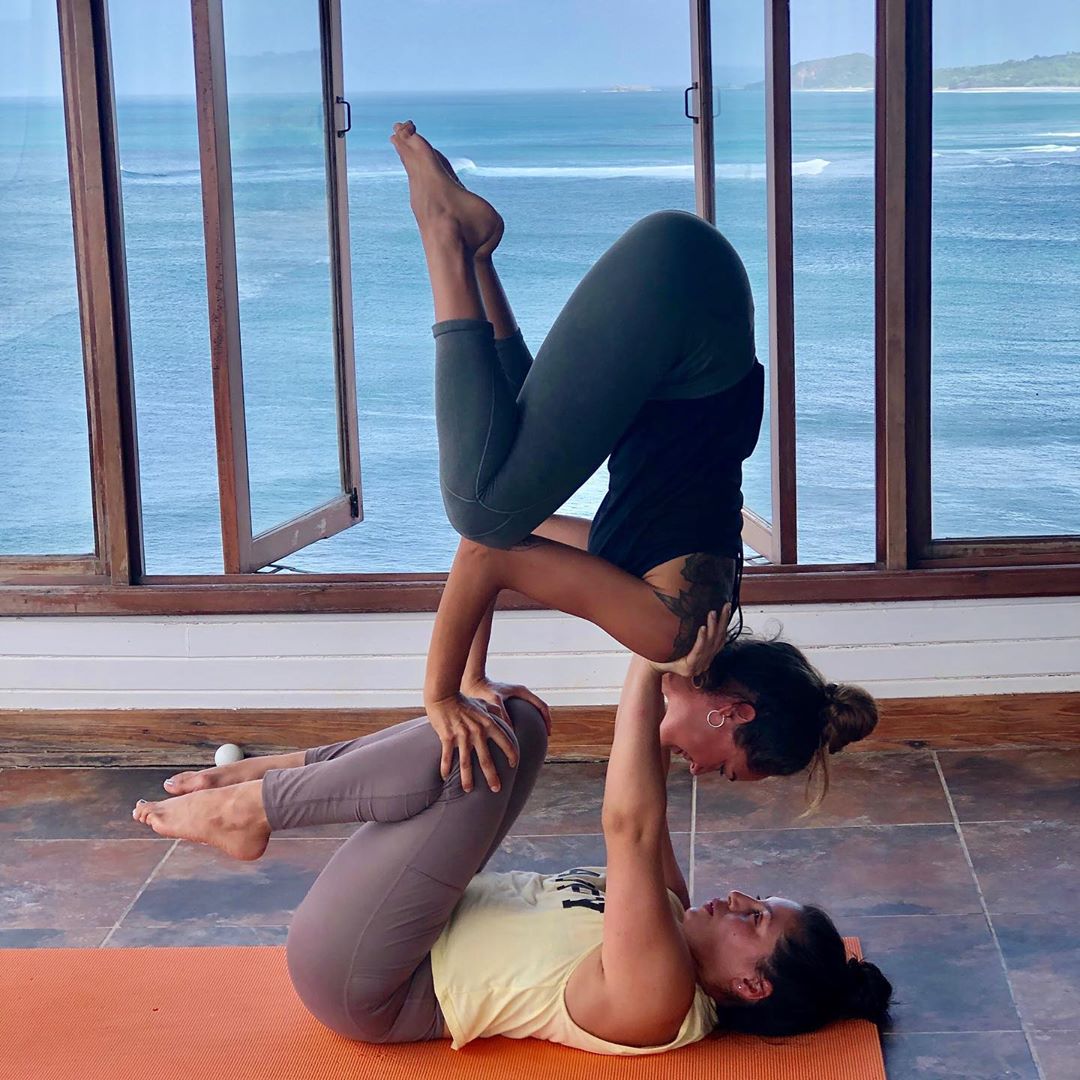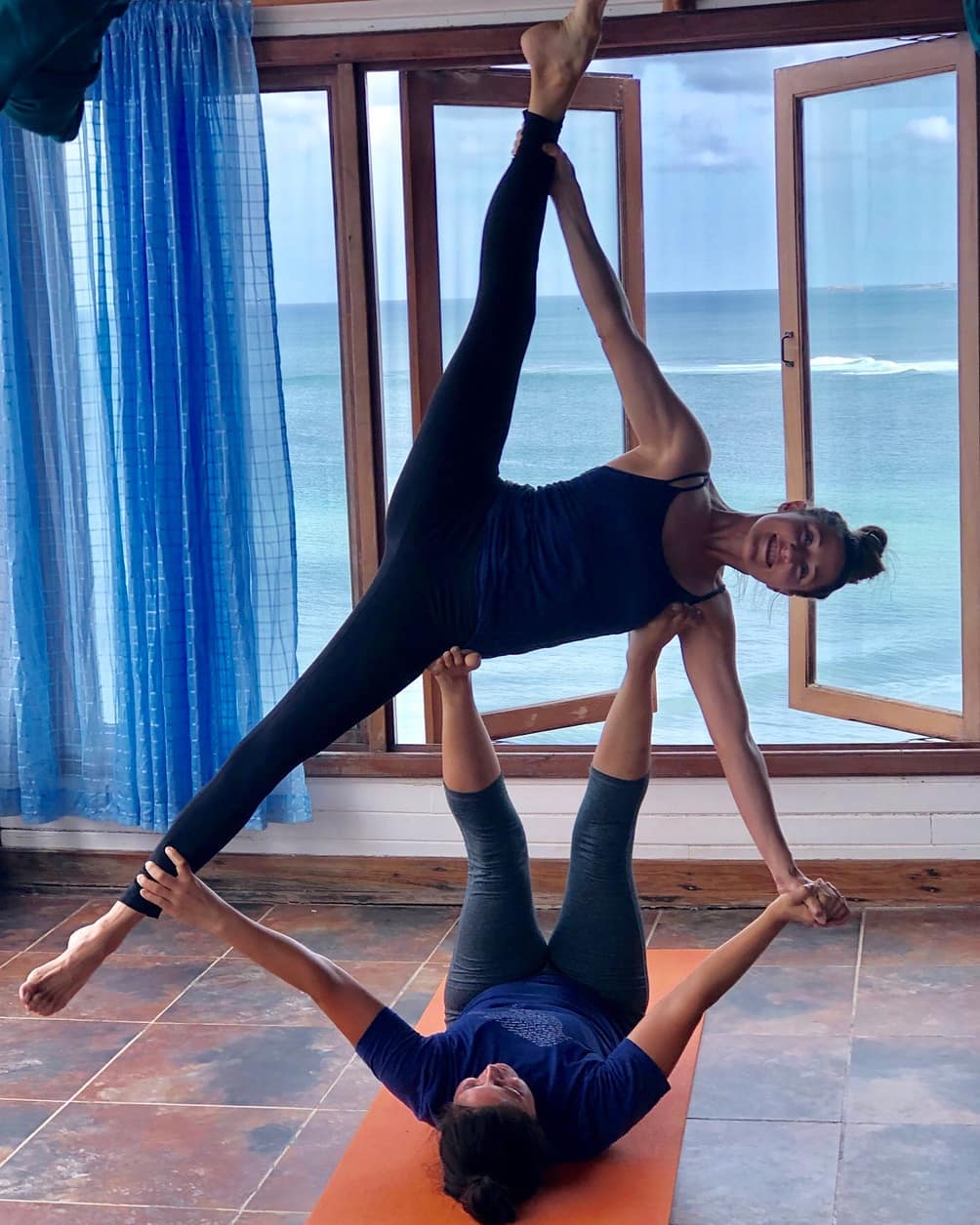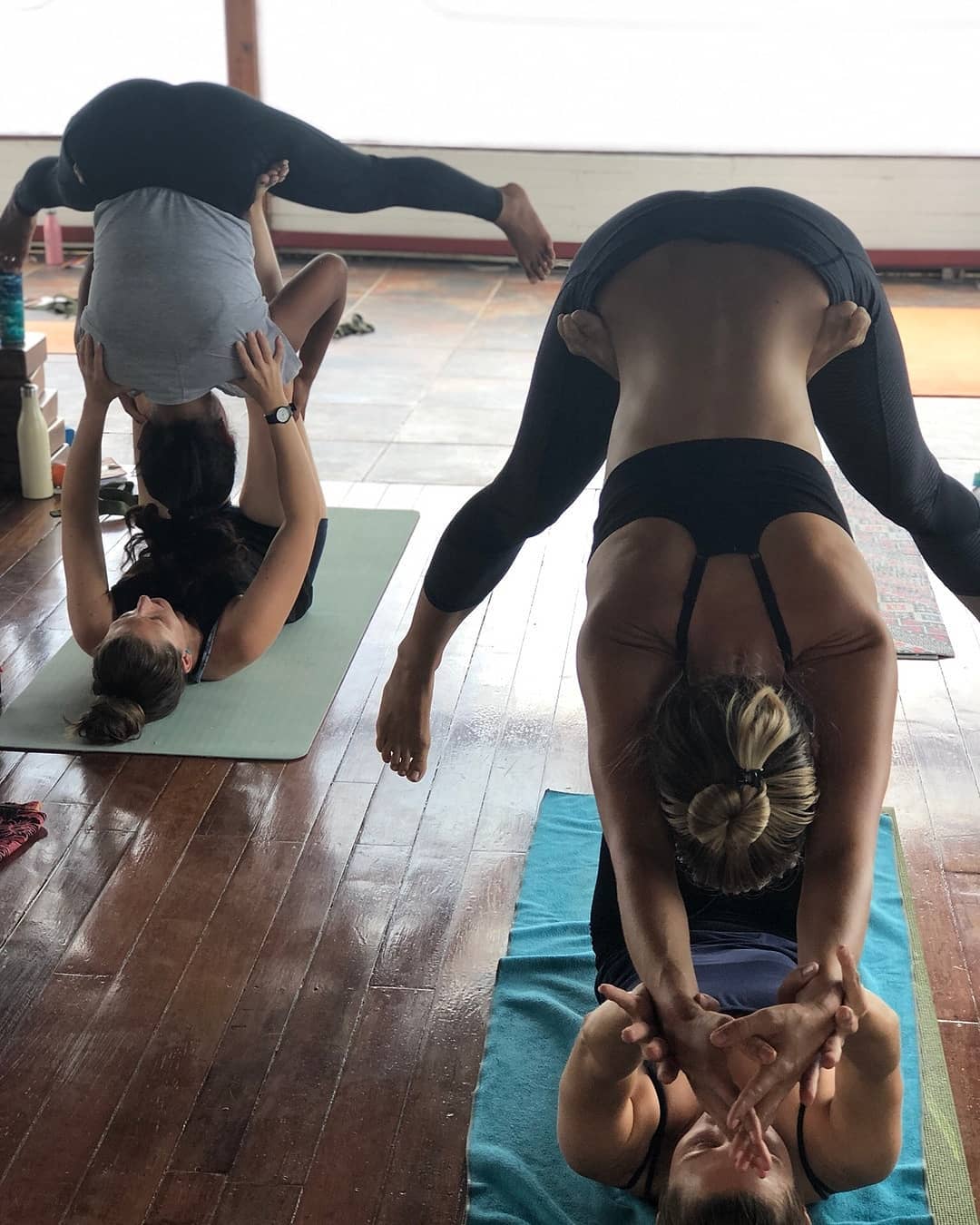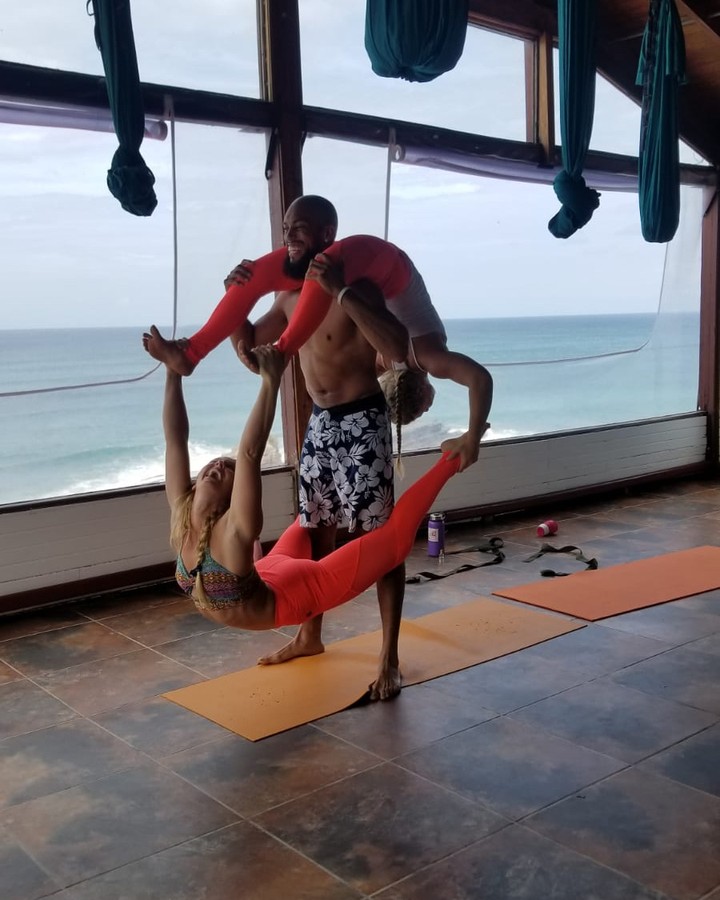 For a truly unique and fun experience, join the CircAsana Teaching Training program. This training program takes a holistic approach with a deep focus on developing yourself as a teacher, as well as learning the basics.
Program: CircAsana offers 22 days of yoga teacher training with an accredited 200-hour training program. The program covers movement anatomy, alignment awareness, authentic teaching, creative class planning, ethics and considerations, positive psychology, philosophy, purpose, and collaboration.
What We Love: The CircAsana team prides itself on what makes their team and program different from all the rest. This includes creative sequencing, in-depth anatomy and alignment teachings, retreat-style curriculum, attention to the science of happiness, and conscious business skills to help you take your yoga teacher training to the next level while maintaining a compassionate business model.
Cost: The cost of this program varies from $3,447 to $3,782 depending on your choice of accommodation (3-share, 2-share, or private room)
Address: Maroc Surf Camp, Tamraght, Morocco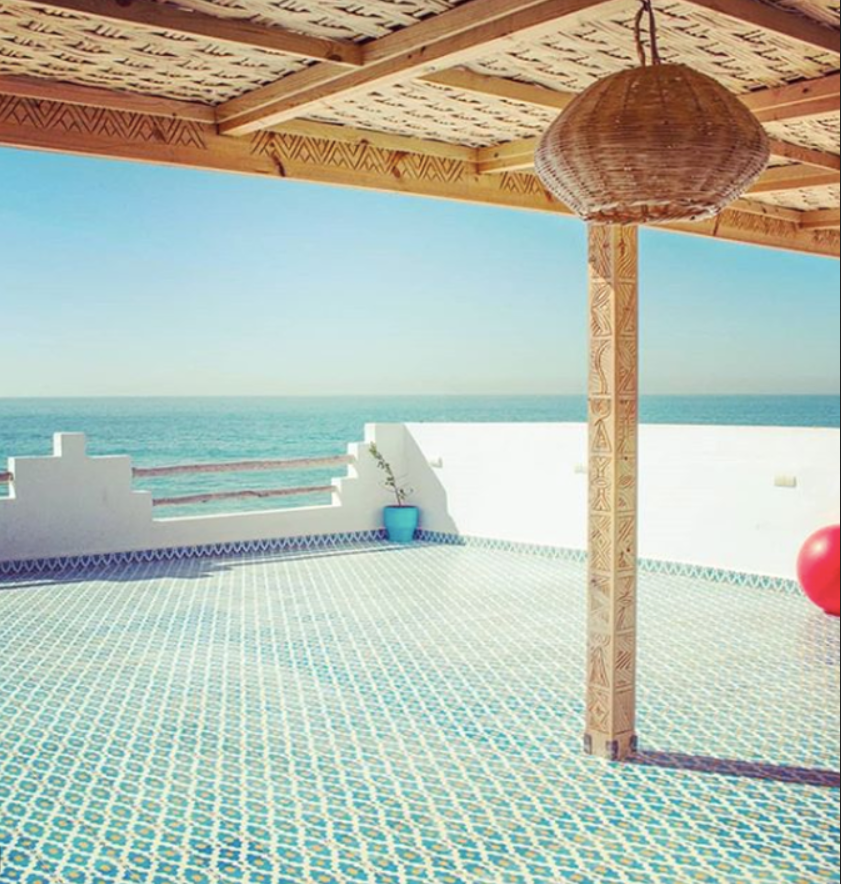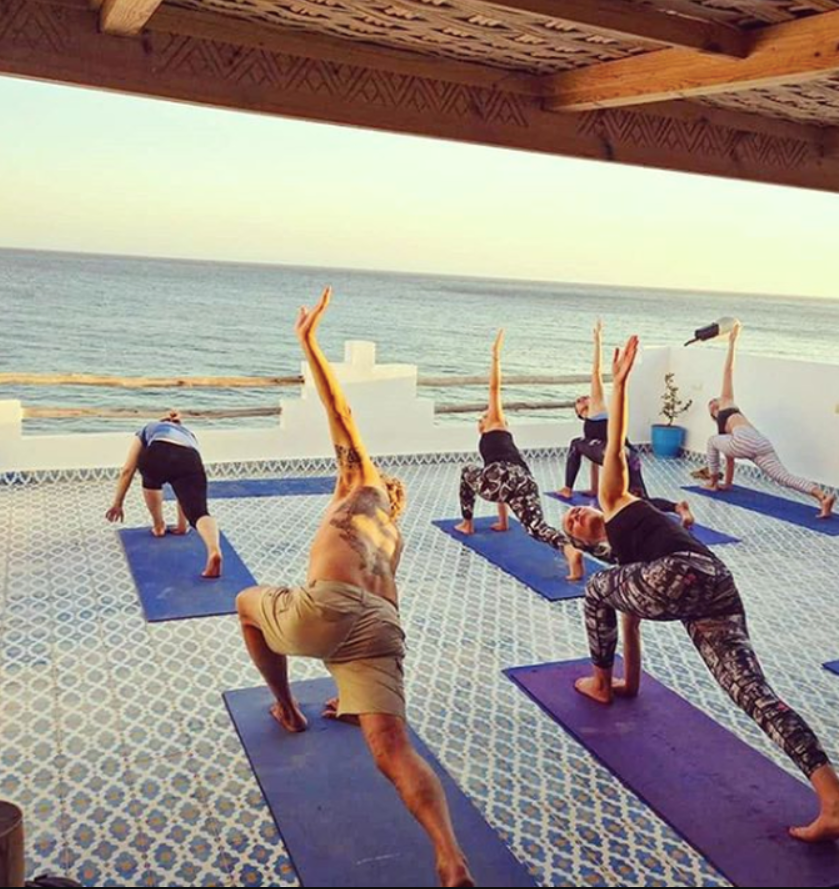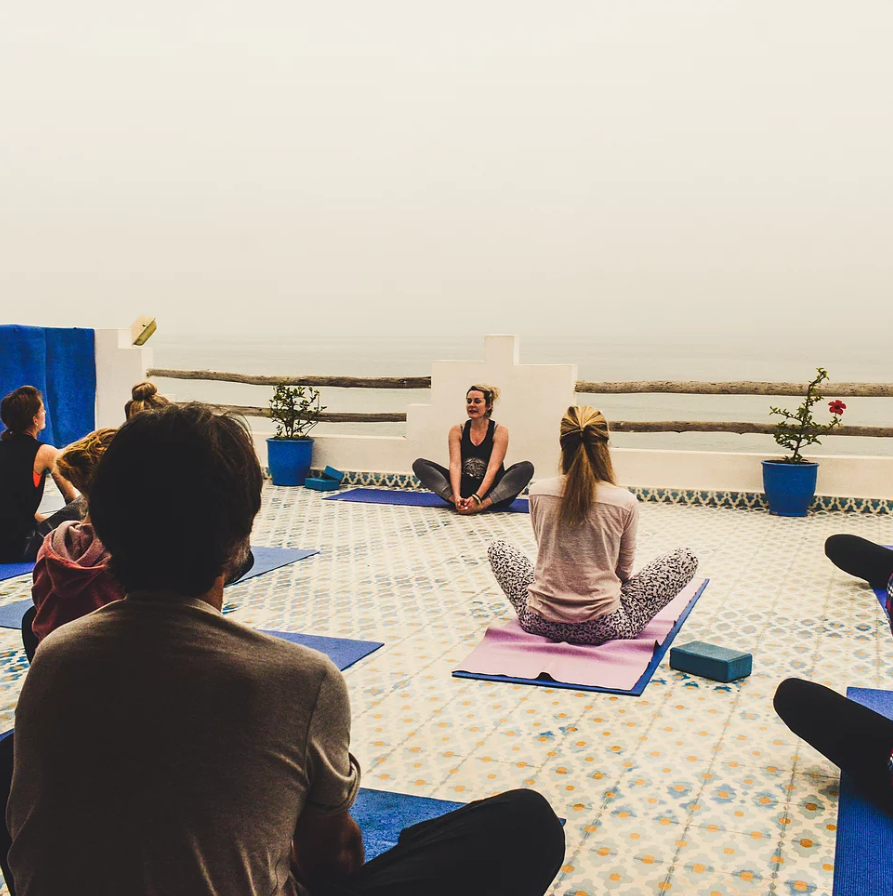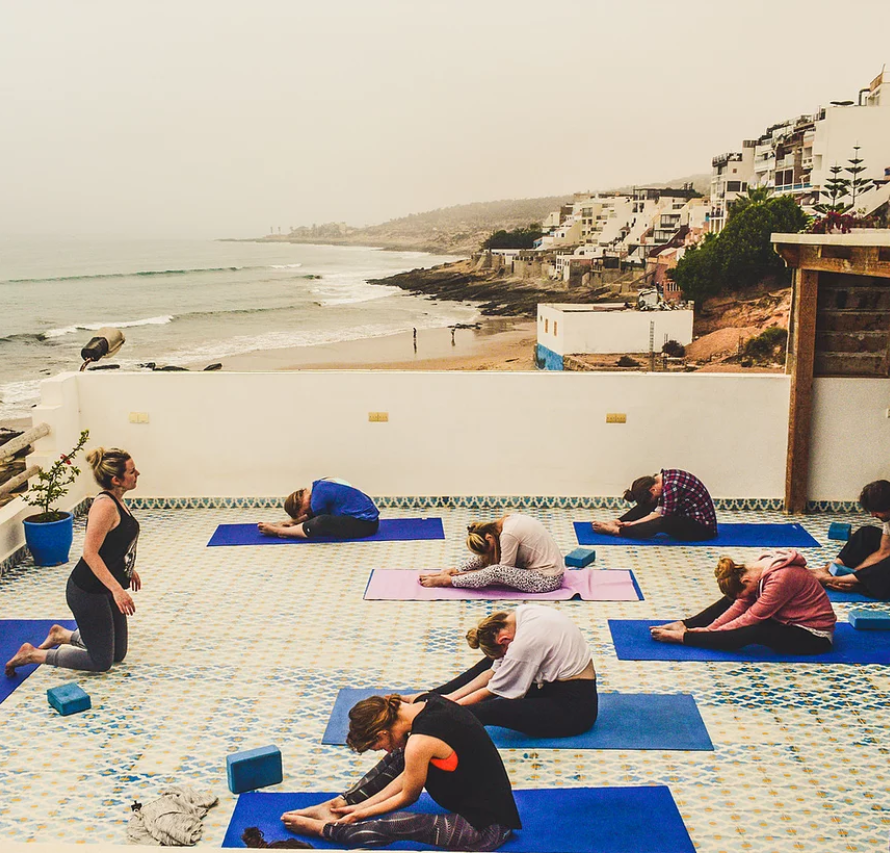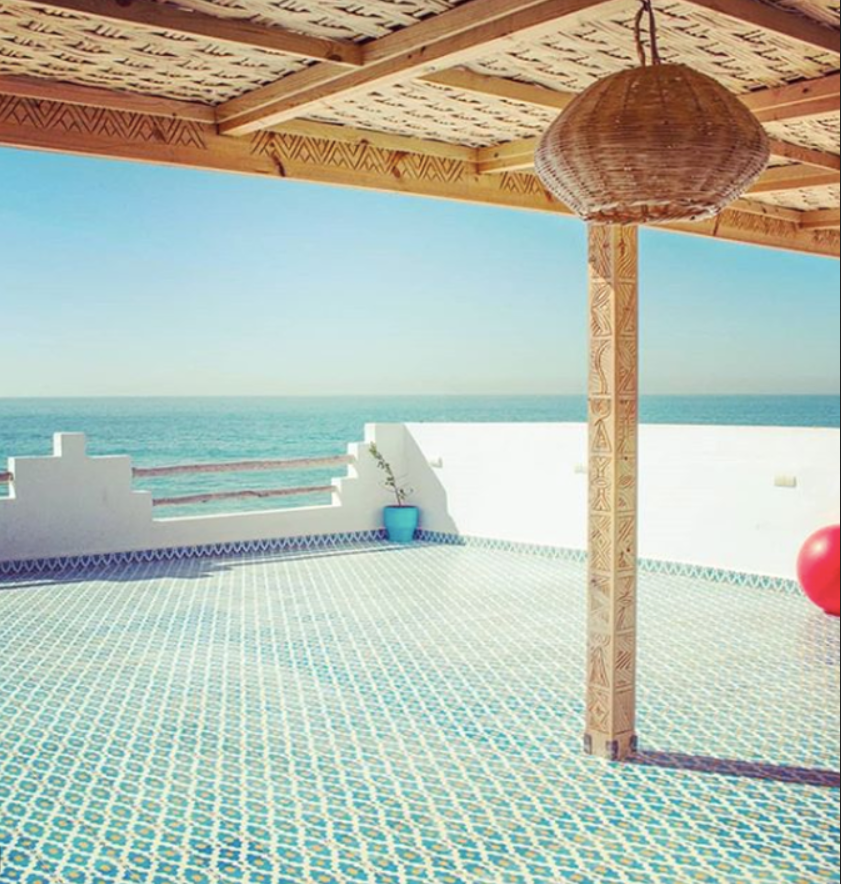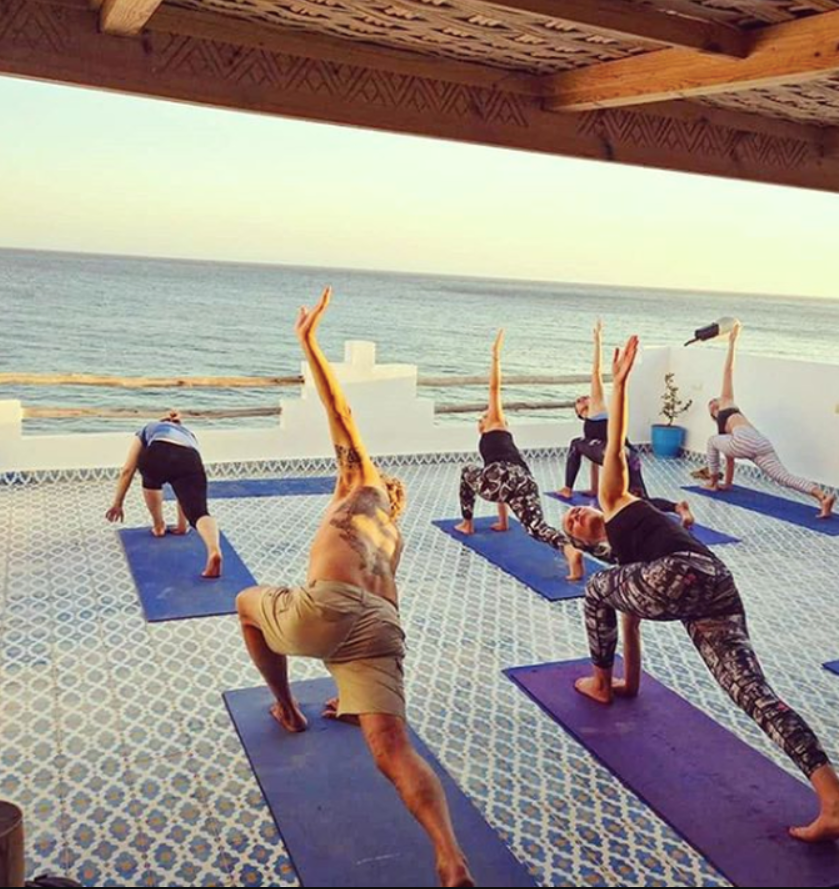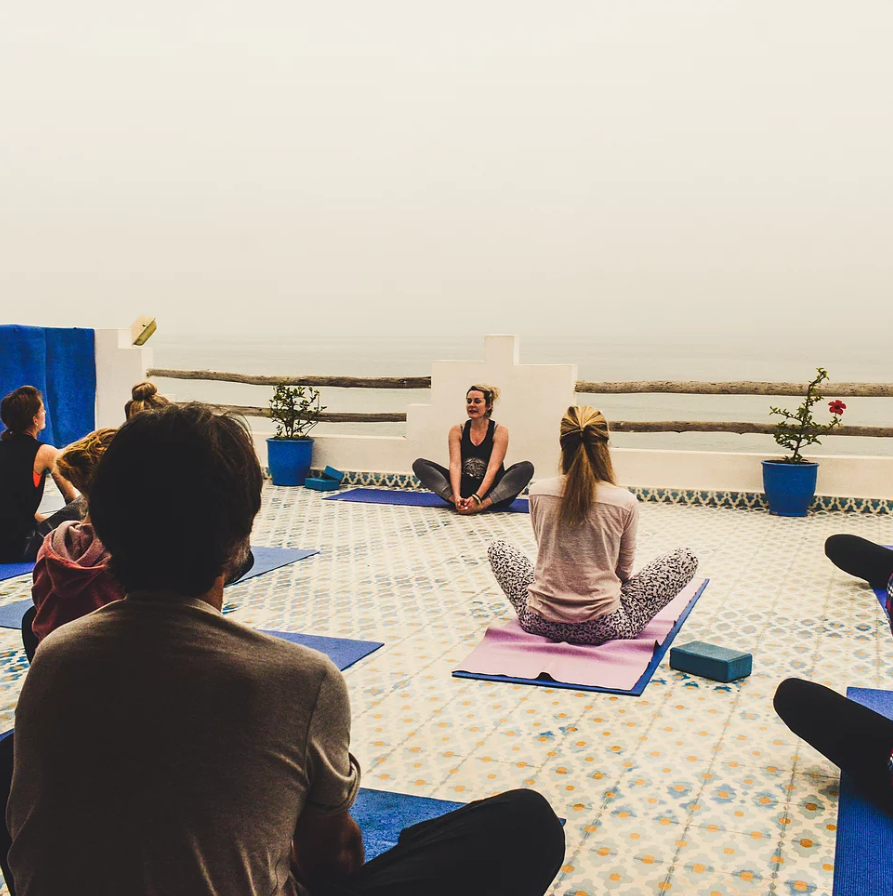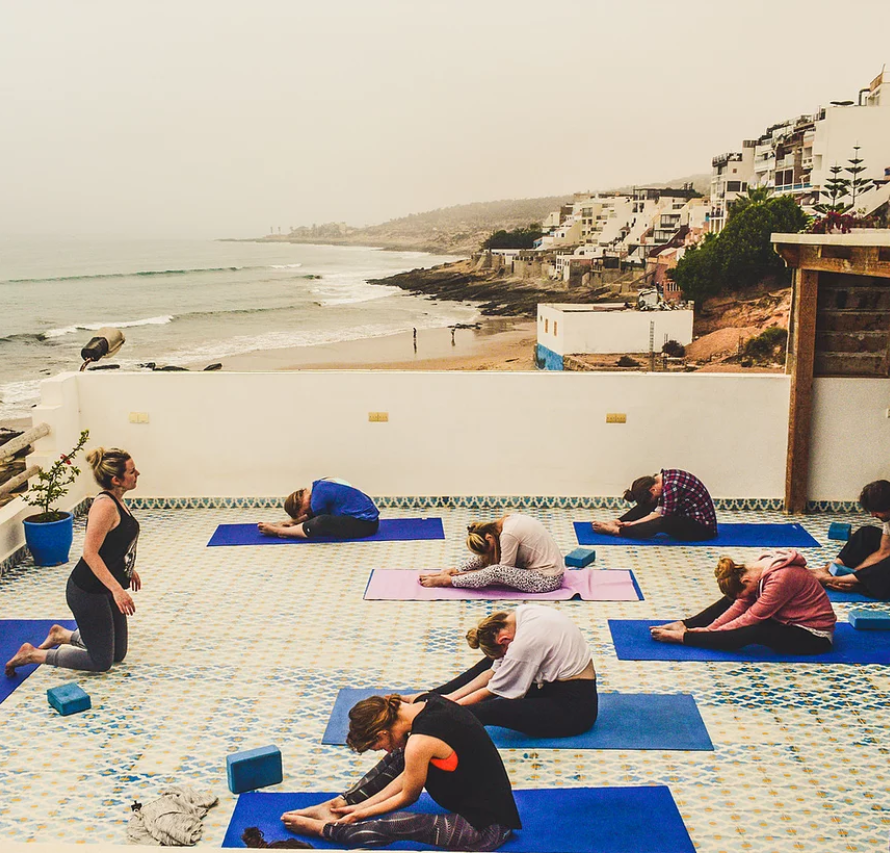 BeWell Morocco is led by Irish expat Miriam O'Reilly, right in the city center of Tahgazout, Morocco. Miriam is dedicated to helping her students become the best teachers they can be: "My passion is empowering people on their personal journey to Wellbeing and coaching people on their journey into the Business of Wellness."
Program: After your intensive teacher training program at BeWell, you will come away fully trained in techniques, training, and practice of yoga, teaching methodology, anatomy, physiology, yoga philosophy, lifestyle, ethics, teaching practice, and the business of wellness.
What We Love: The BeWell Morocco yoga teacher training program lets you live life like a local in the heart of Taghazout while you further your career in yoga. You'll be able to explore the maze of the city, enjoy cafes and restaurants, shop at tourist markets, and relax by the seaside.
Cost: $2,956 for the full program with accommodation. Alternatively, you can book your own accommodation and pay $1,952 for the program alone.
Address: Taghazout, Morocco (address provided upon booking)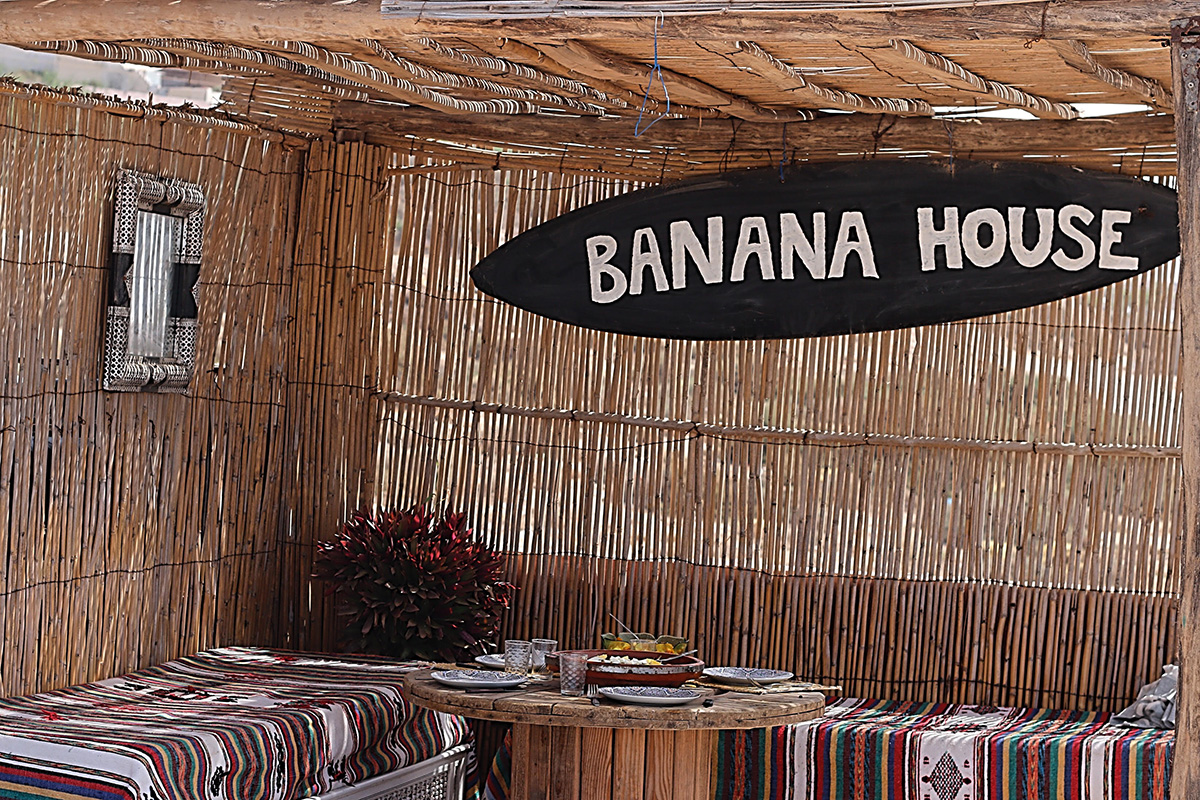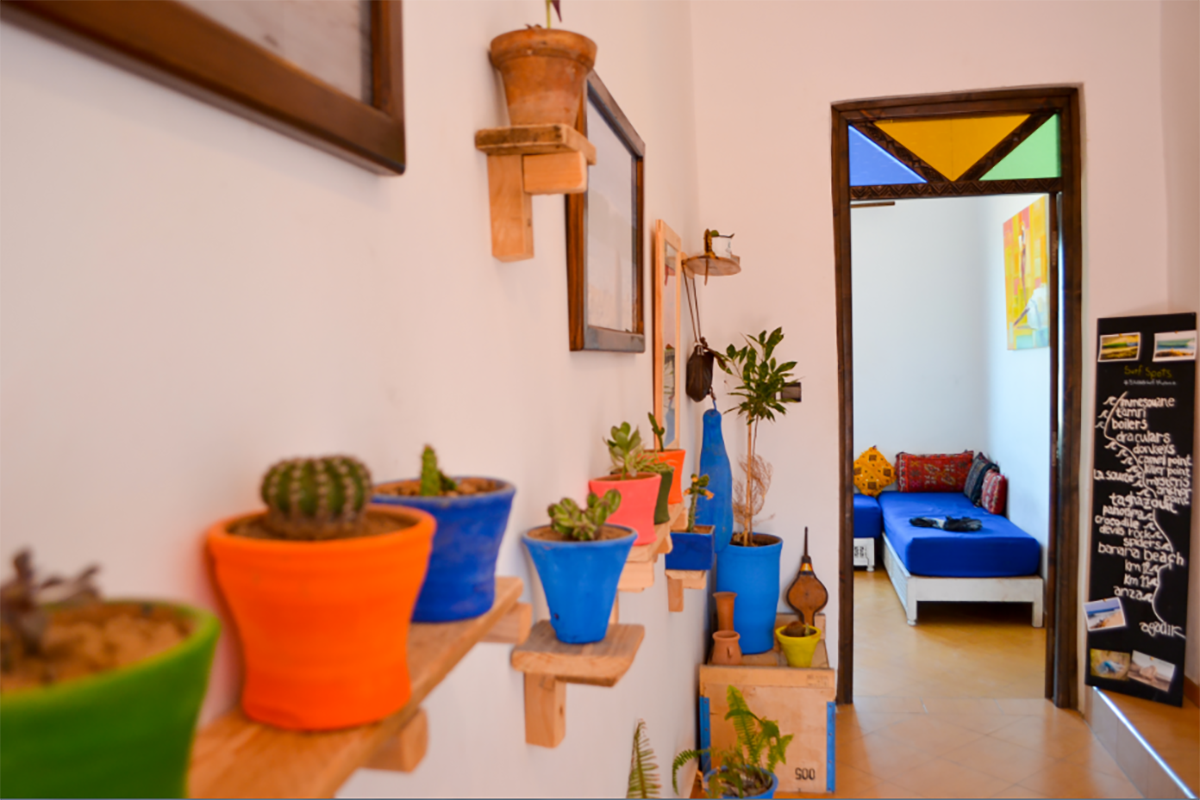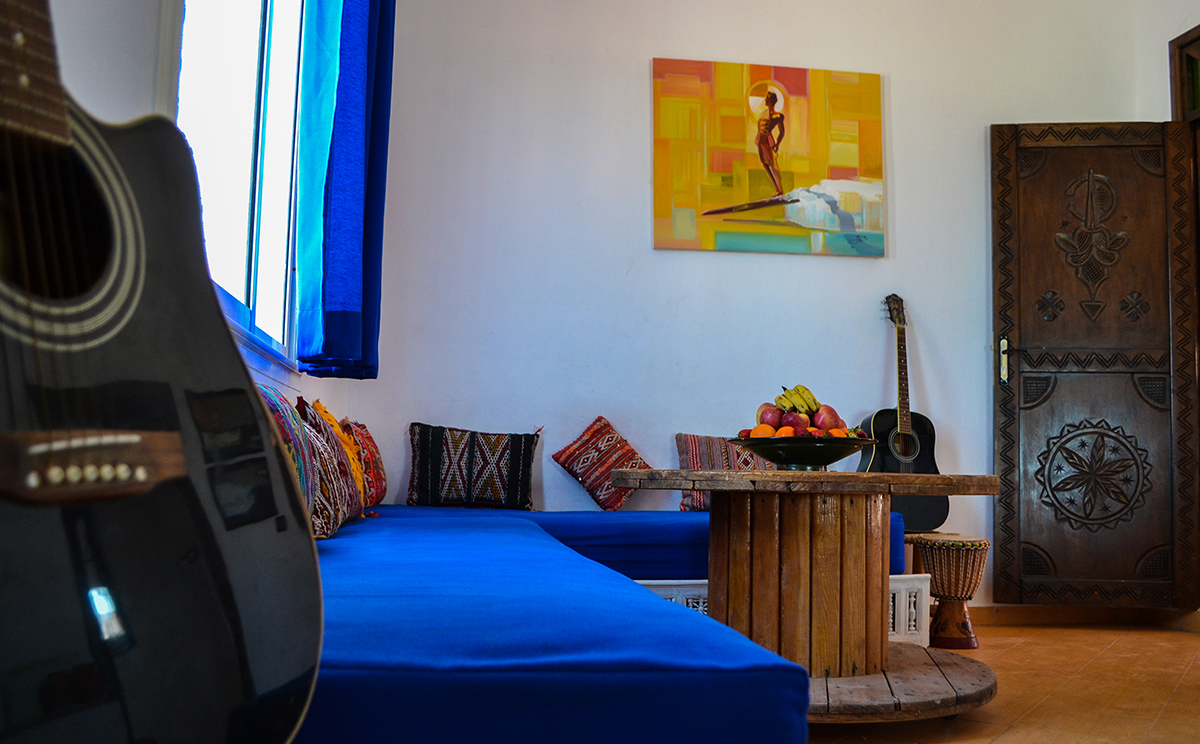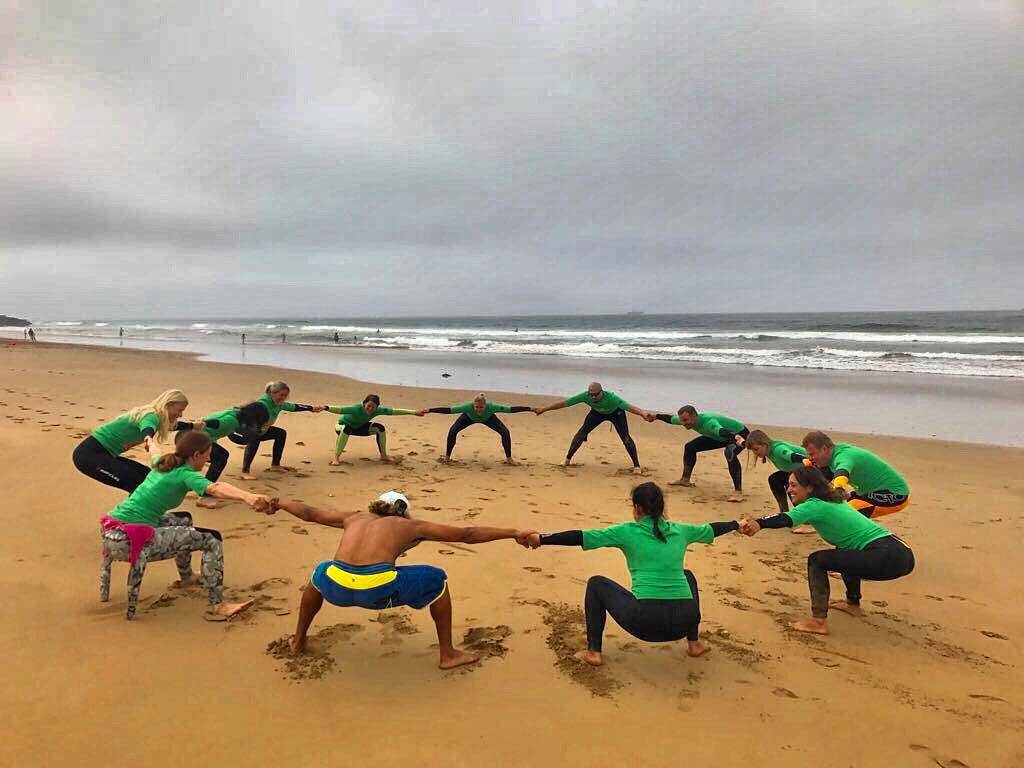 extra-activity-surf-camp-morocco-2-1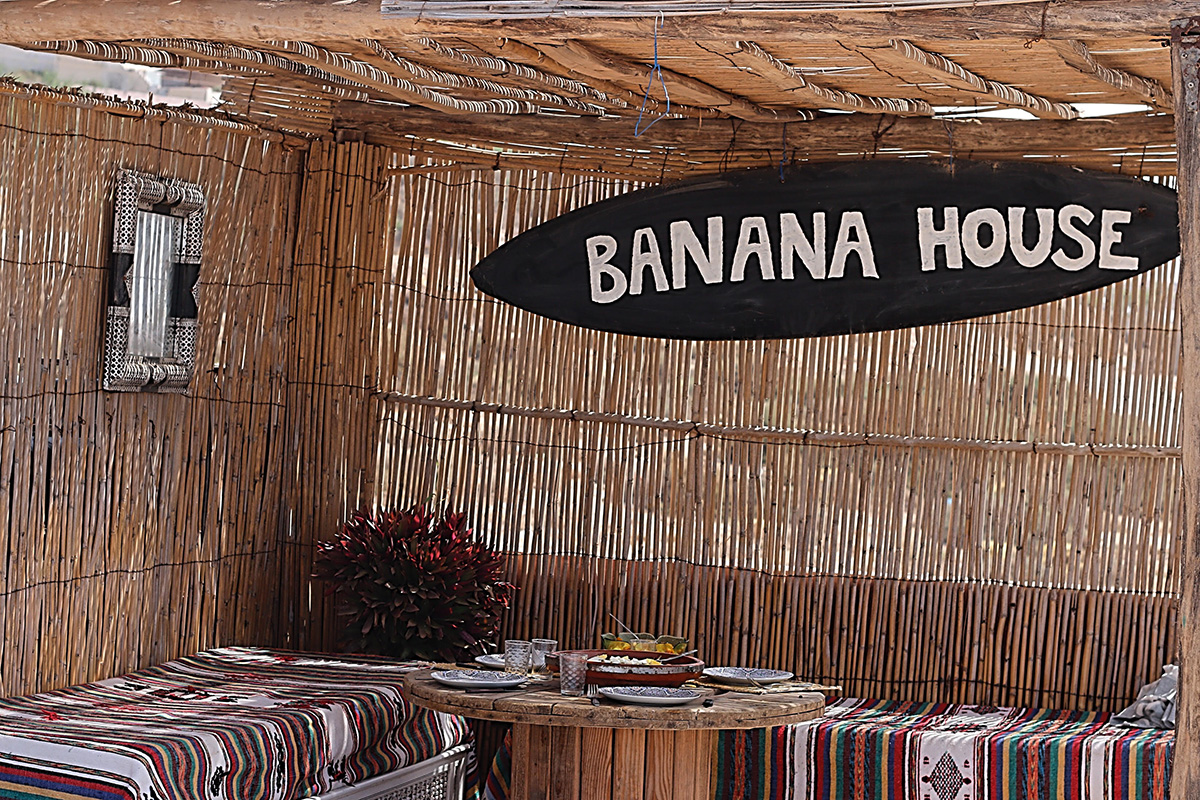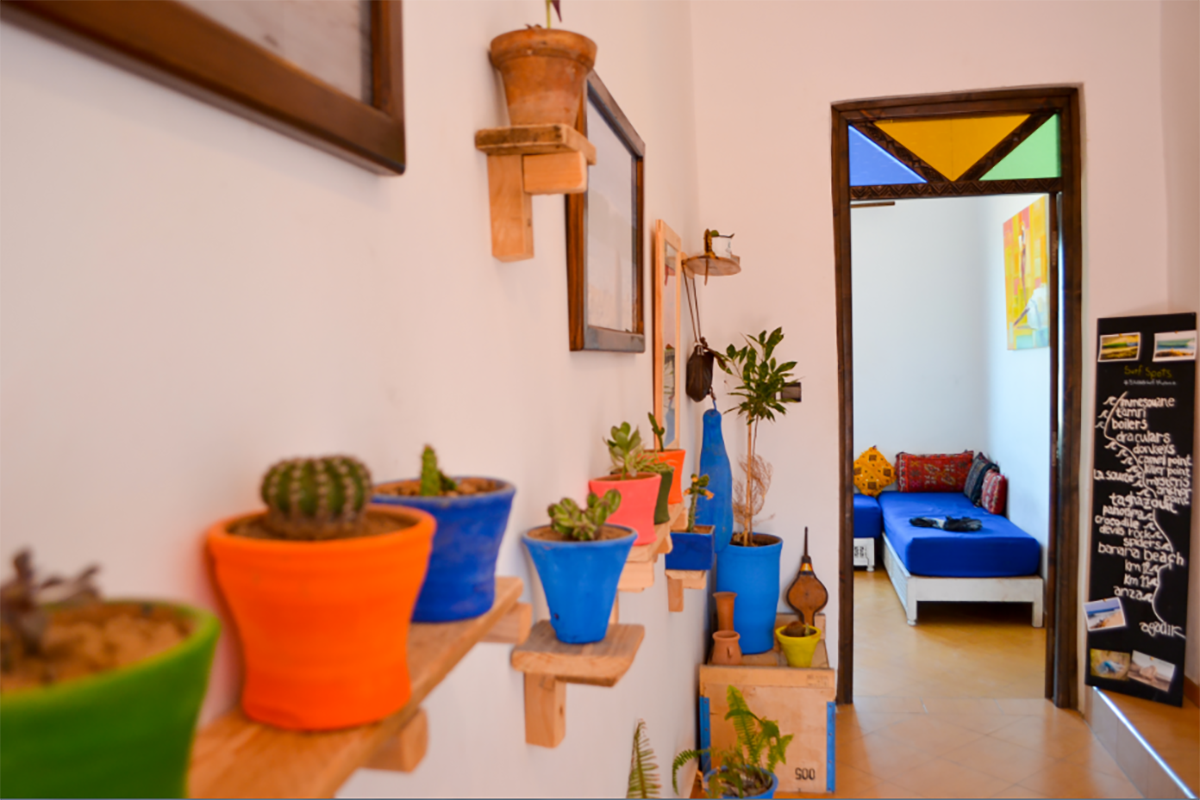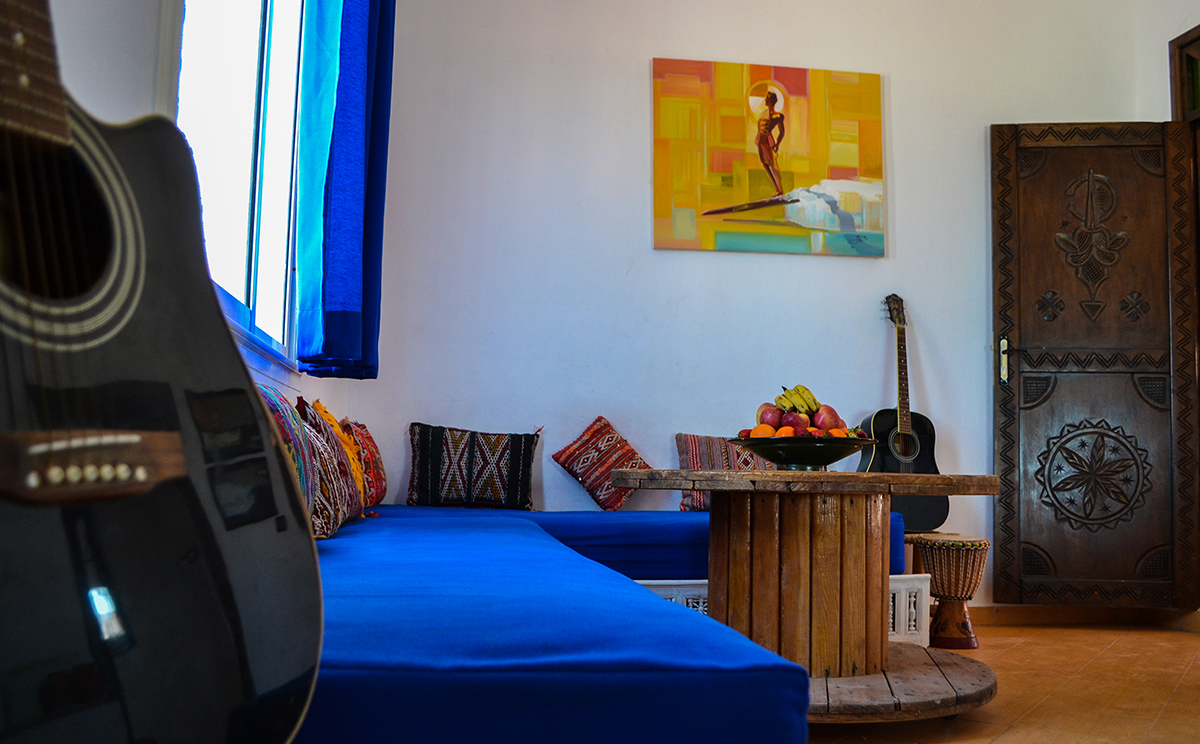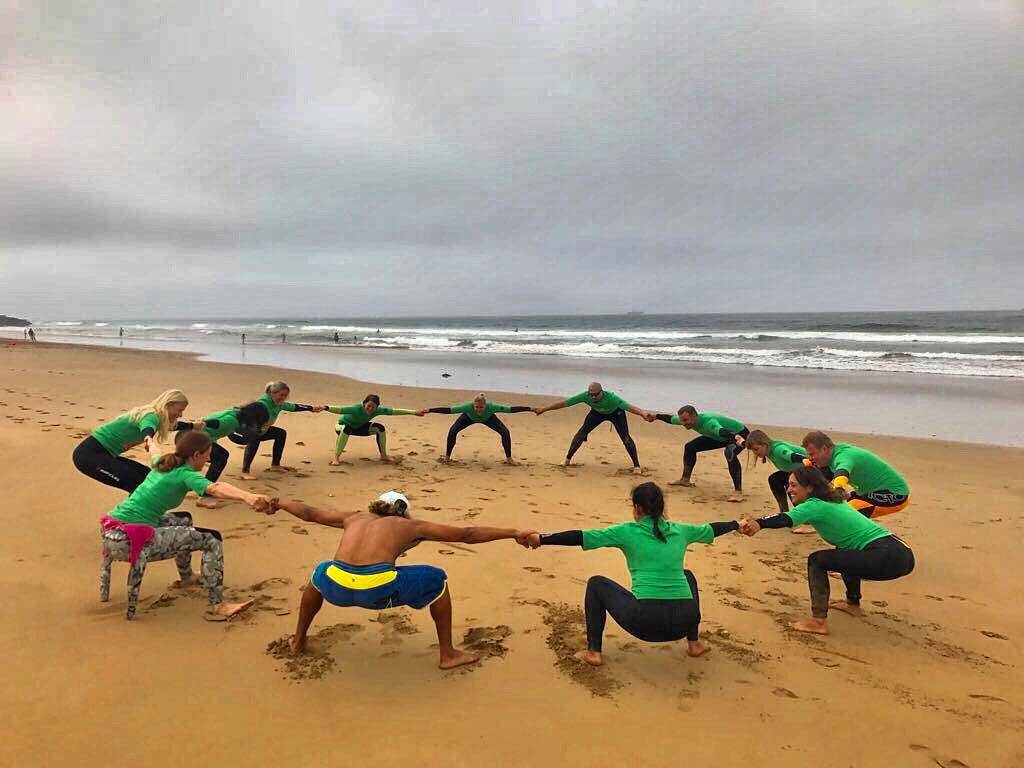 At Banana Surf Morocco, you'll learn to "live your flow on and off your mat." This vinyasa yoga teacher training is for anyone with a passion for yoga, whether you want to become an inspirational teacher or just want to further your own understanding and expertise with yoga.
Program: The Vinyasa Prana Yoga Teacher Training at Banana Surf Morocco follows the teachings of Shiva Rea. You'll start each day with an extended yoga session, then move on to breakfast and theory teachings. After lunch, you continue with hands-on learning and practice.
What We Love: Living in balance and harmony is at the core of the training at Banana Surf. Each day has structure, but the teachers also keep the schedule open to allow for changes or varying needs of the students that day. Helping each student to live in flow whether in yoga or out in the everyday world is one of the biggest goals at Banana Surf. Be prepared for a deep personal transformation!
Cost: Contact Banana Surf Morocco for yoga teacher training prices as well as early bird specials.
Address: Tihourine, C.Aourir, Agadir, Morocco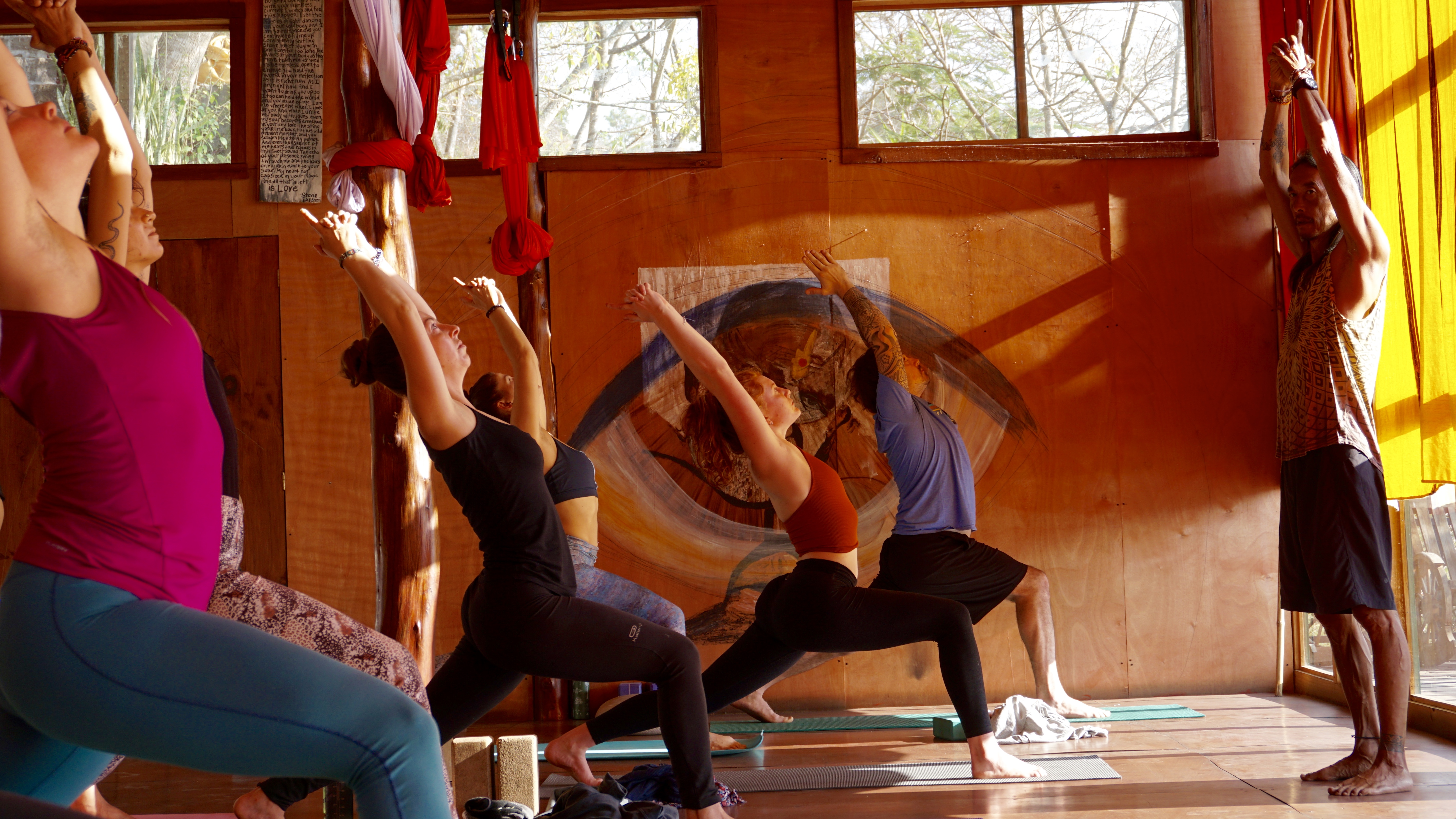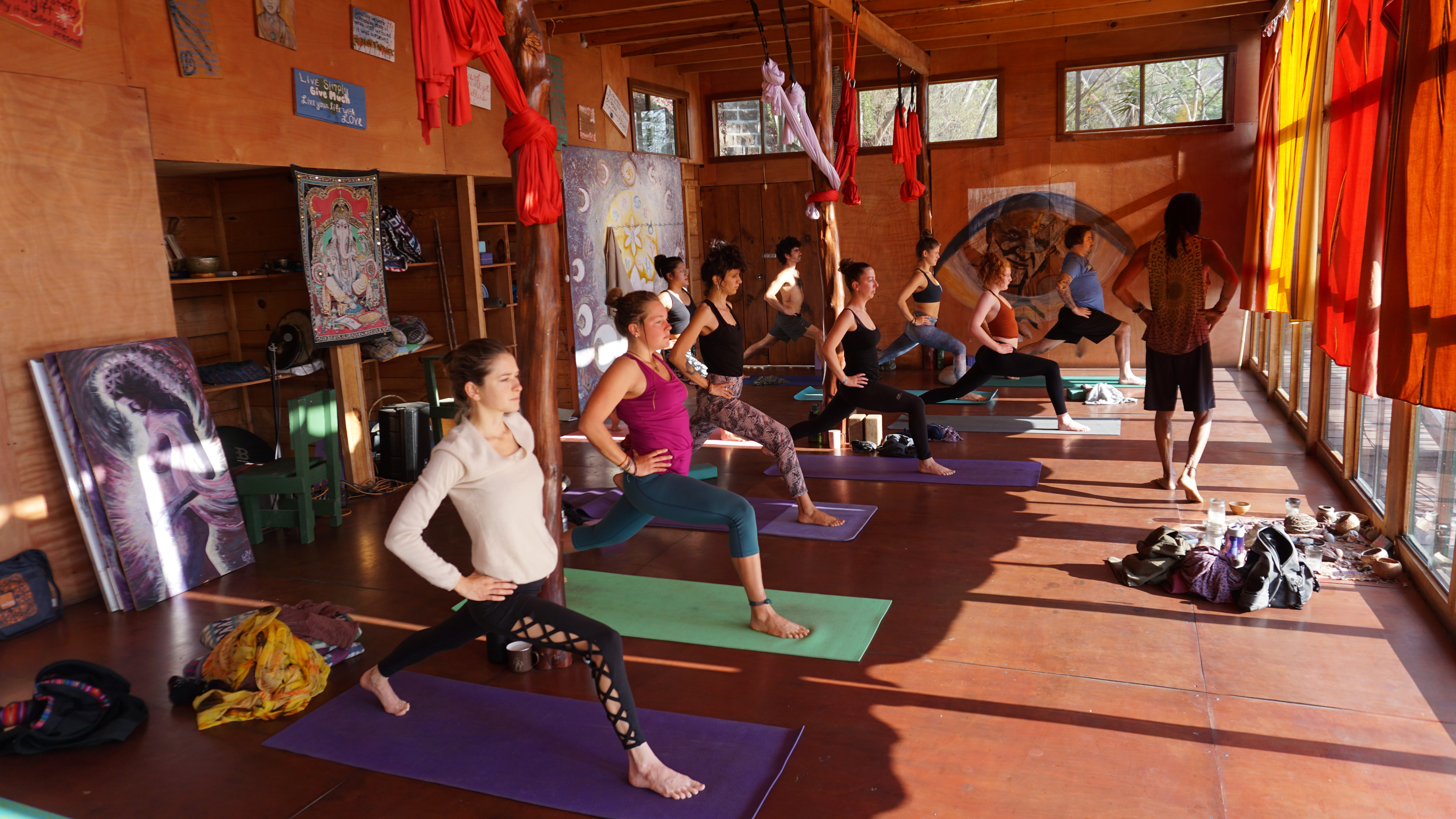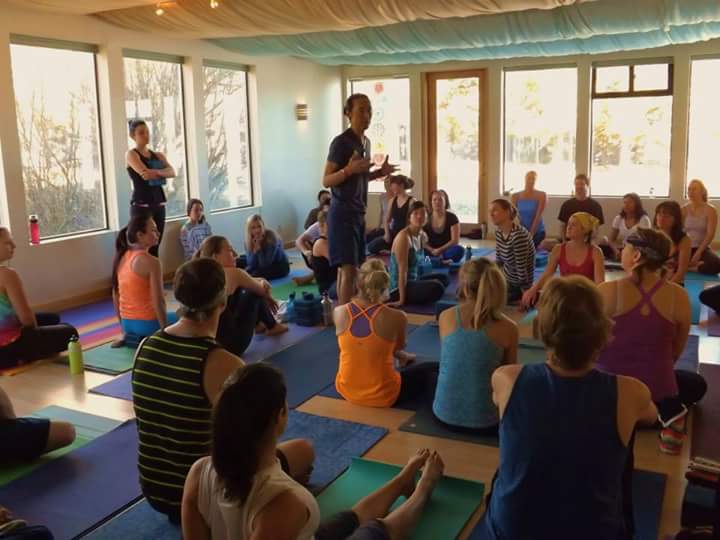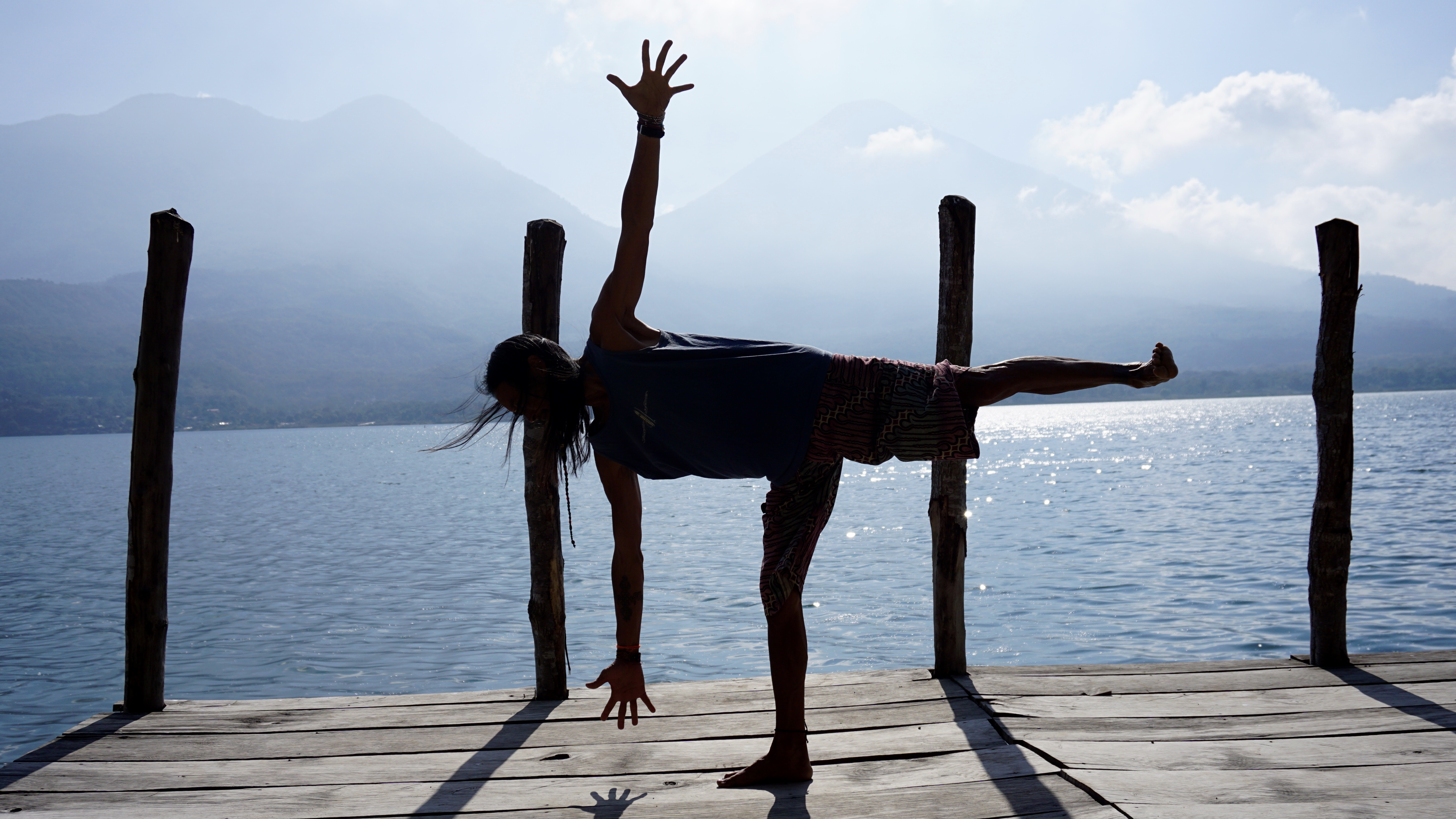 93afdc_1b83faf59af04d40af786f024aa17b8f~mv2_d_5670_3190_s_4_2
93afdc_c7ebc59104474e52a711da727b06ad56~mv2_d_6000_3376_s_4_2
93afdc_585f75b78bc346969f5ef734070ec11f~mv2
93afdc_6b8302504cf240e6864068f3d444ac43~mv2_d_6000_3376_s_4_2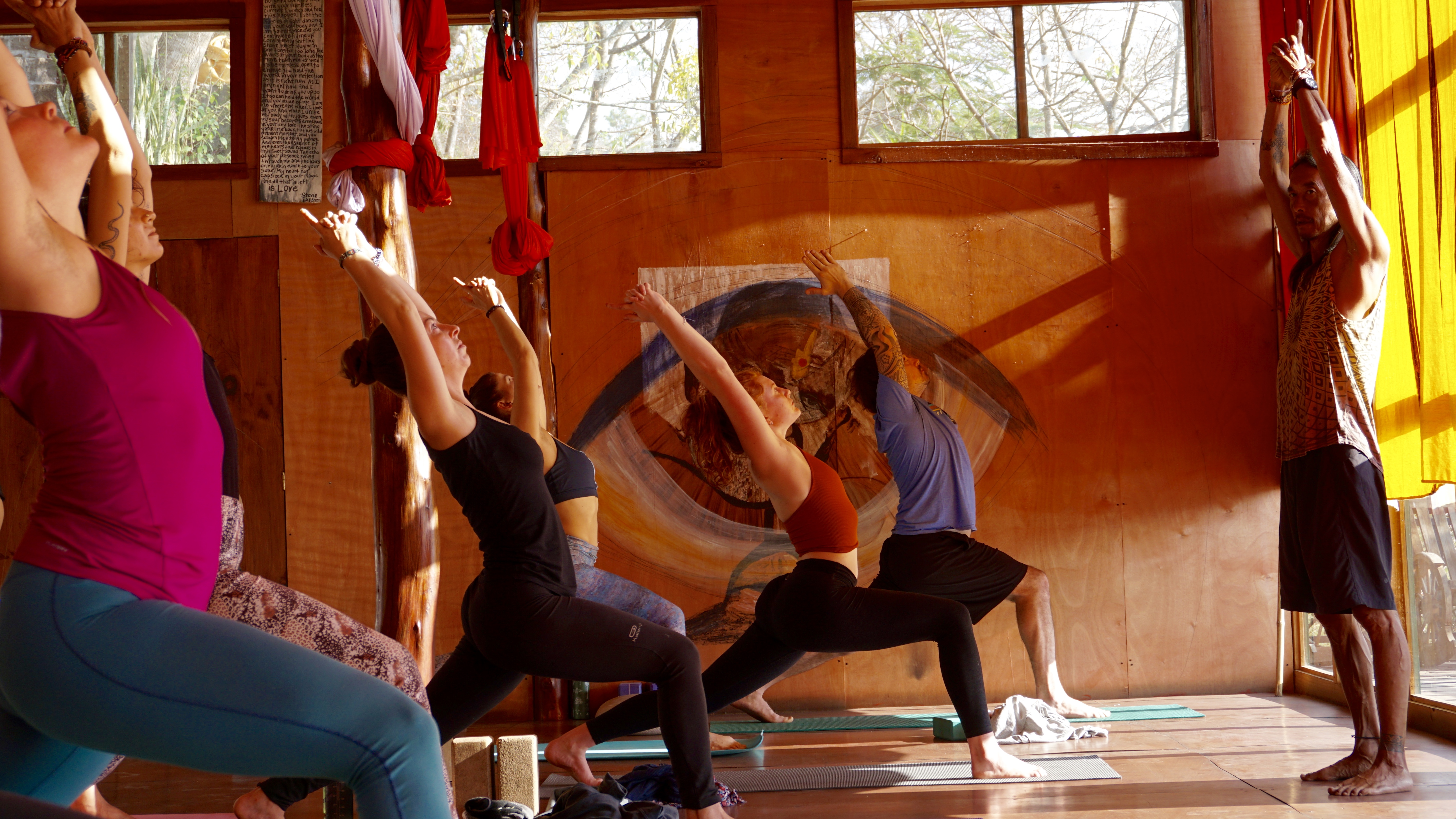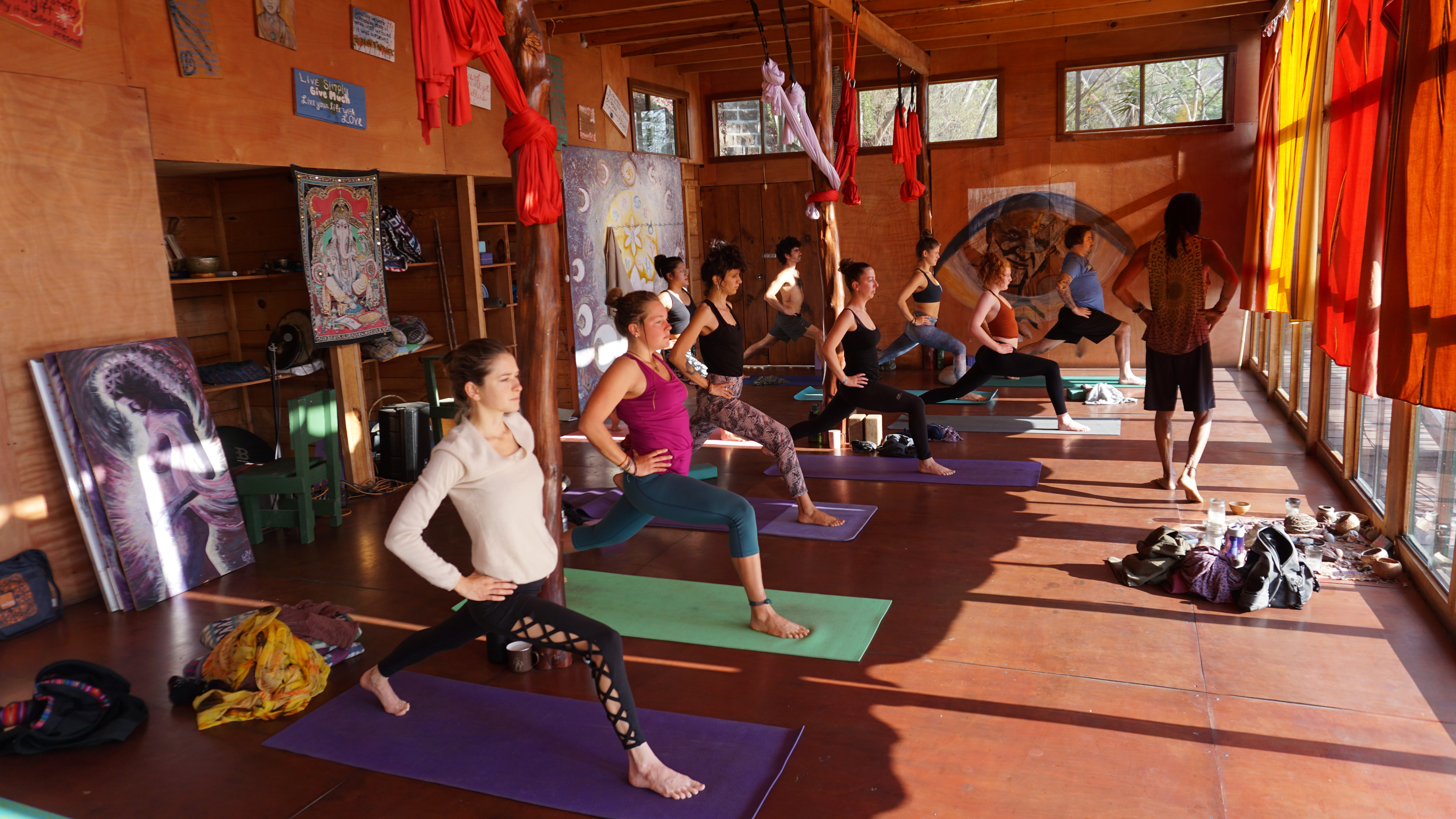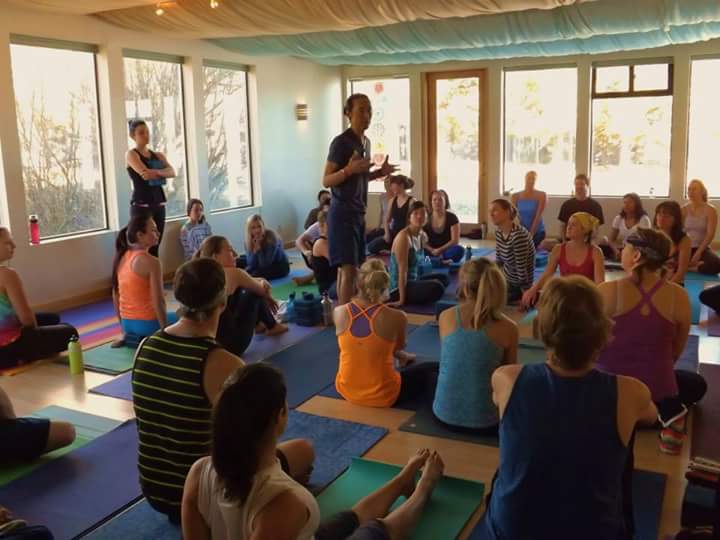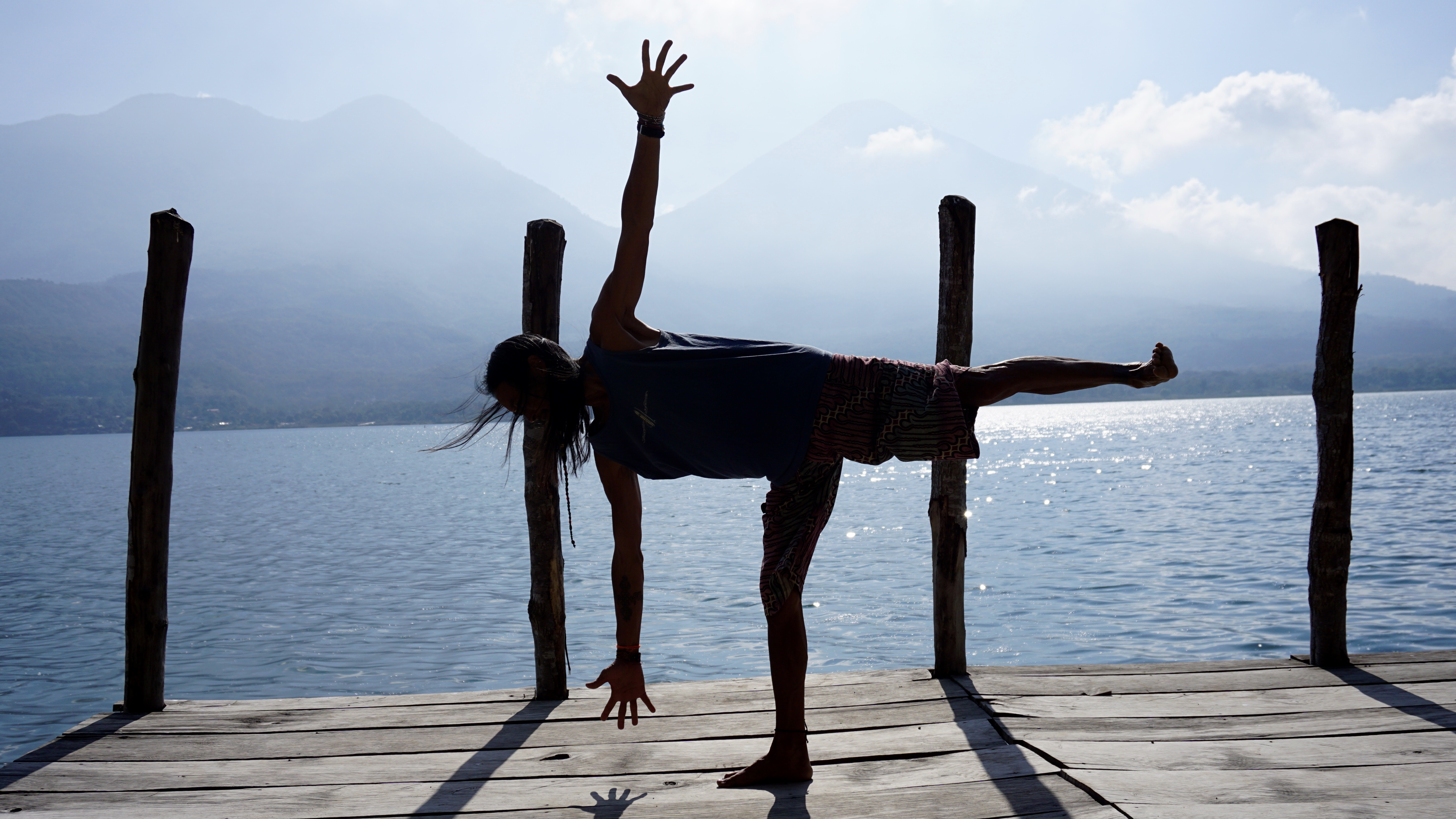 Diamond Heart Yoga provides destination yoga teacher training programs all over the world. Join in on the passionate training provided in beautiful Morocco and learn to strengthen your yoga practice, become a safe and effective yoga teacher, and embark on a once-in-a-lifetime journey.
Program: The 28-day program is based on the Tibetan Heart Yoga tradition. In fact, this is the only yoga teacher training program with that special lens. You'll study anatomy, postural movement, asanas, alignment and adjustments, injury assessment, meditation, breathwork, sequencing, class structure, nutrition, lifestyle habits, ethics, and business principles.
What We Love: Diamond Heart Yoga has a special focus on teaching. Students will begin leading yoga classes right from the start to ensure that every student will be a confident and effective leader by the end of the course. There is also a great understanding of Tibetan and Chinese medicine, making this course a unique and holistic option for students interested in not only yoga, but health and wellness.
Cost: The program ranges from $3,200 – $3,600 depending on your room choice (shared room with 4, 2, or private rooms available).
Address: Bagus Surf Camp, Tamraght, Agadir 80023, Morocco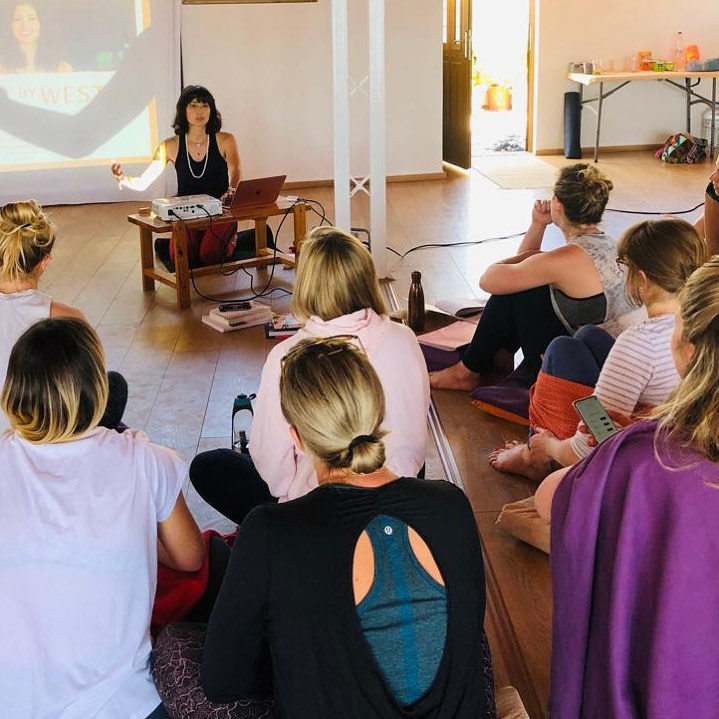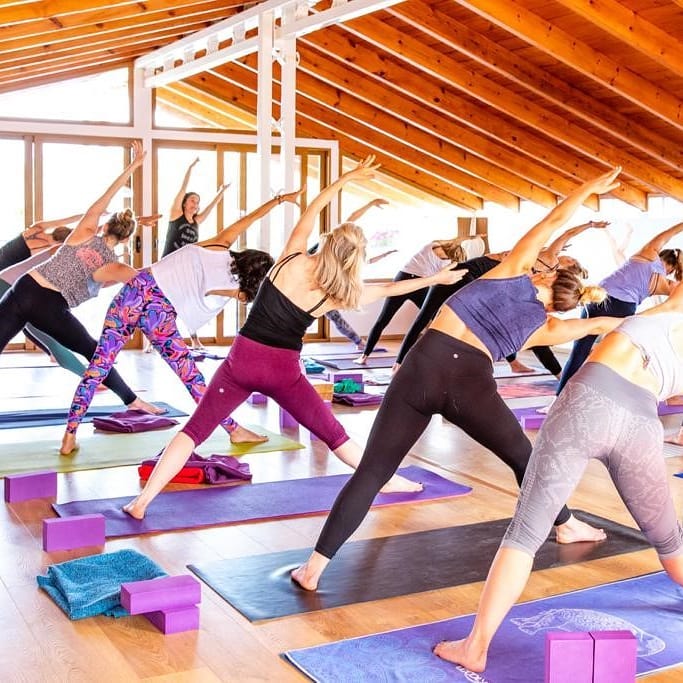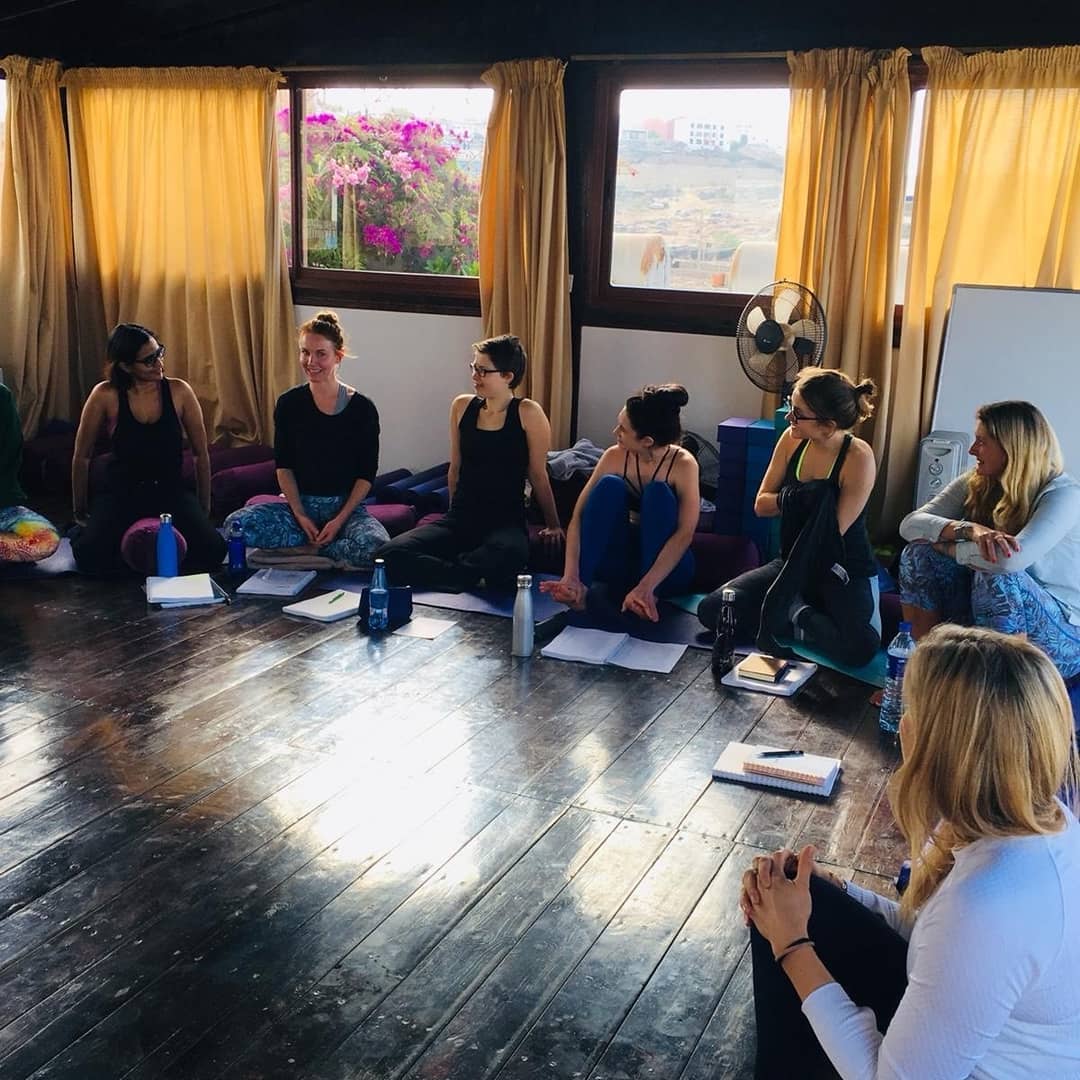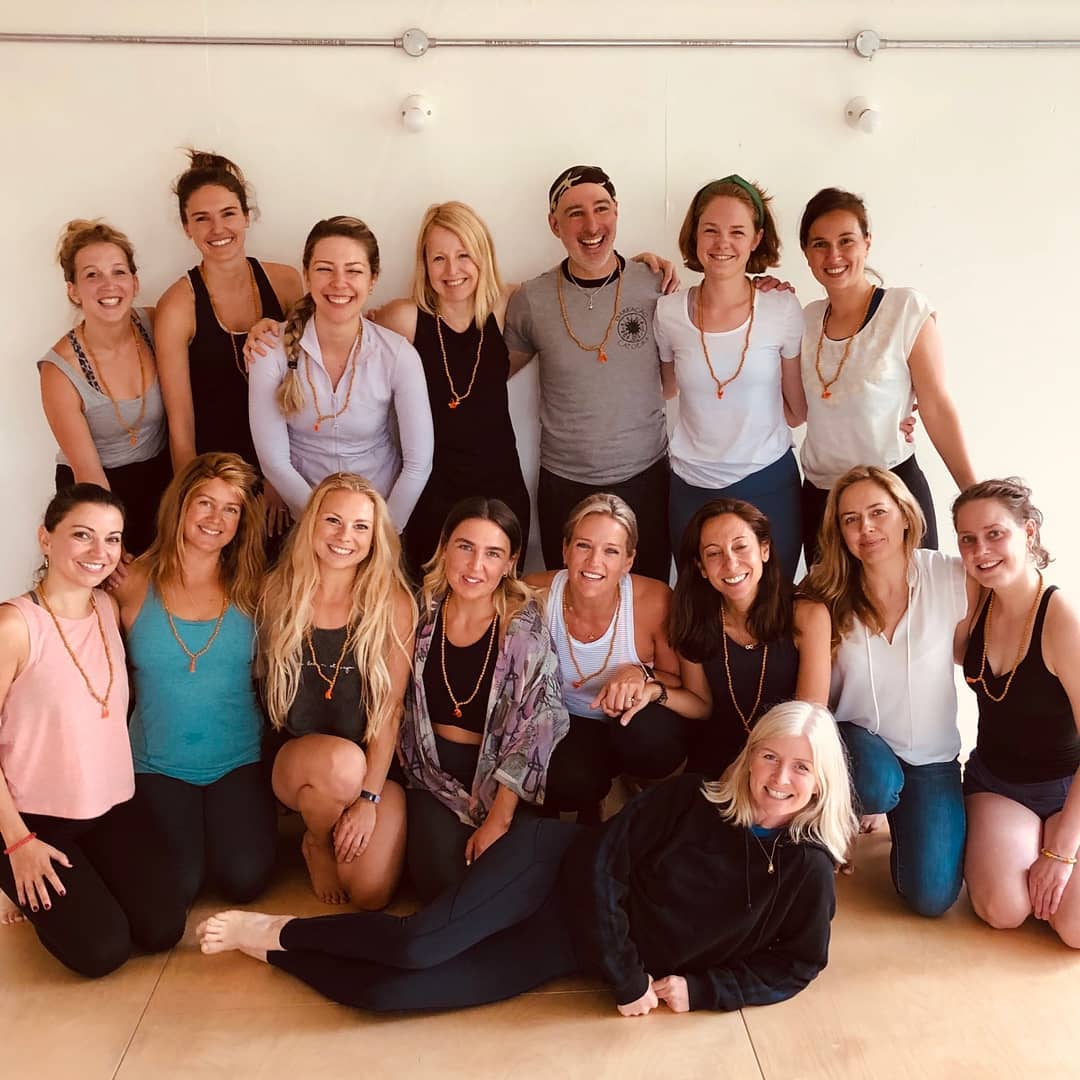 yogahaven_teach_60150094_2438157783085552_7583029778371841768_n
yogahaven_teach_64979540_364262514262237_2659227446019106659_n
yogahaven_teach_71087719_200609587597604_6310520638878476972_n
yogahaven_teach_65106455_490307285064311_2790439208888126050_n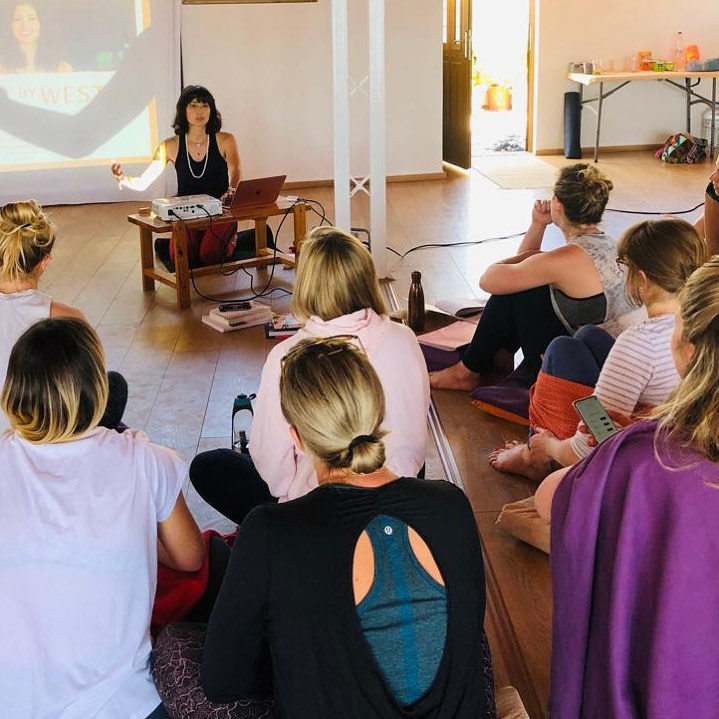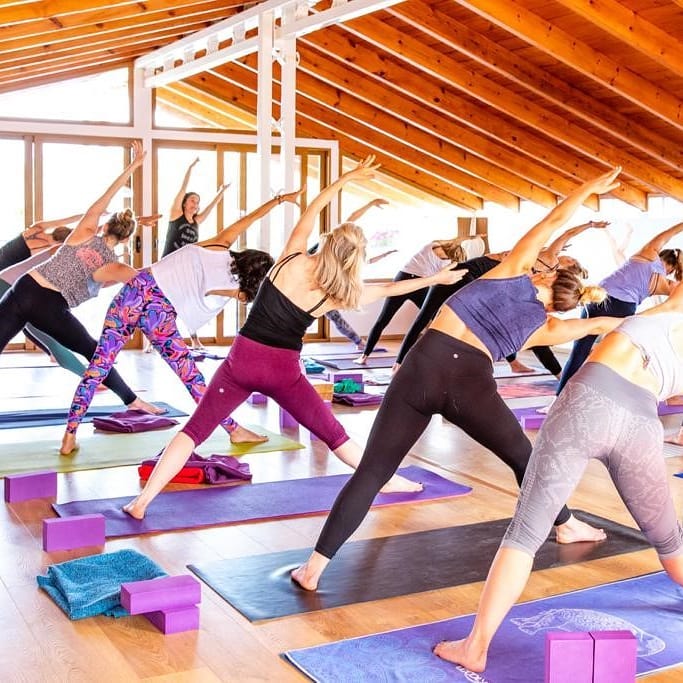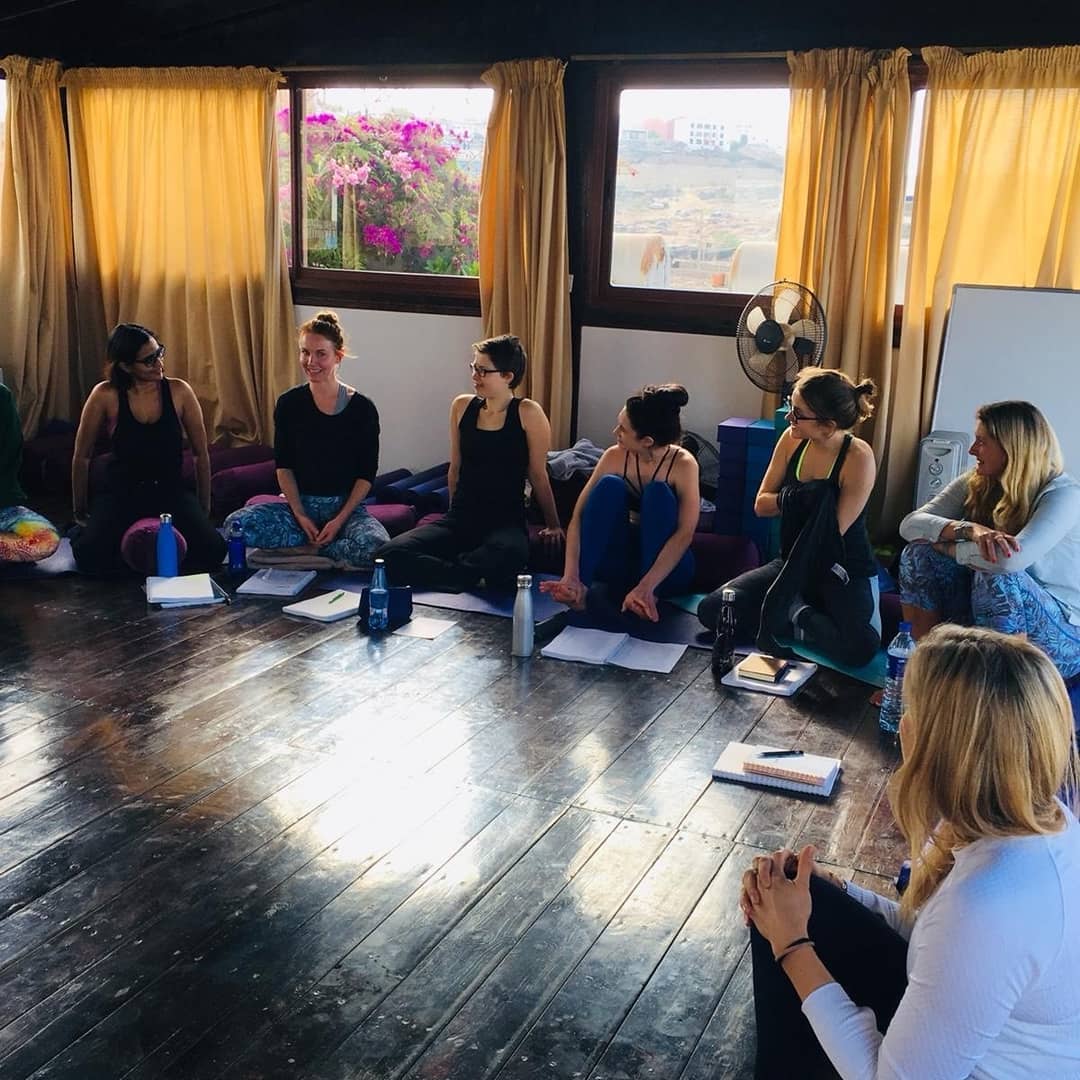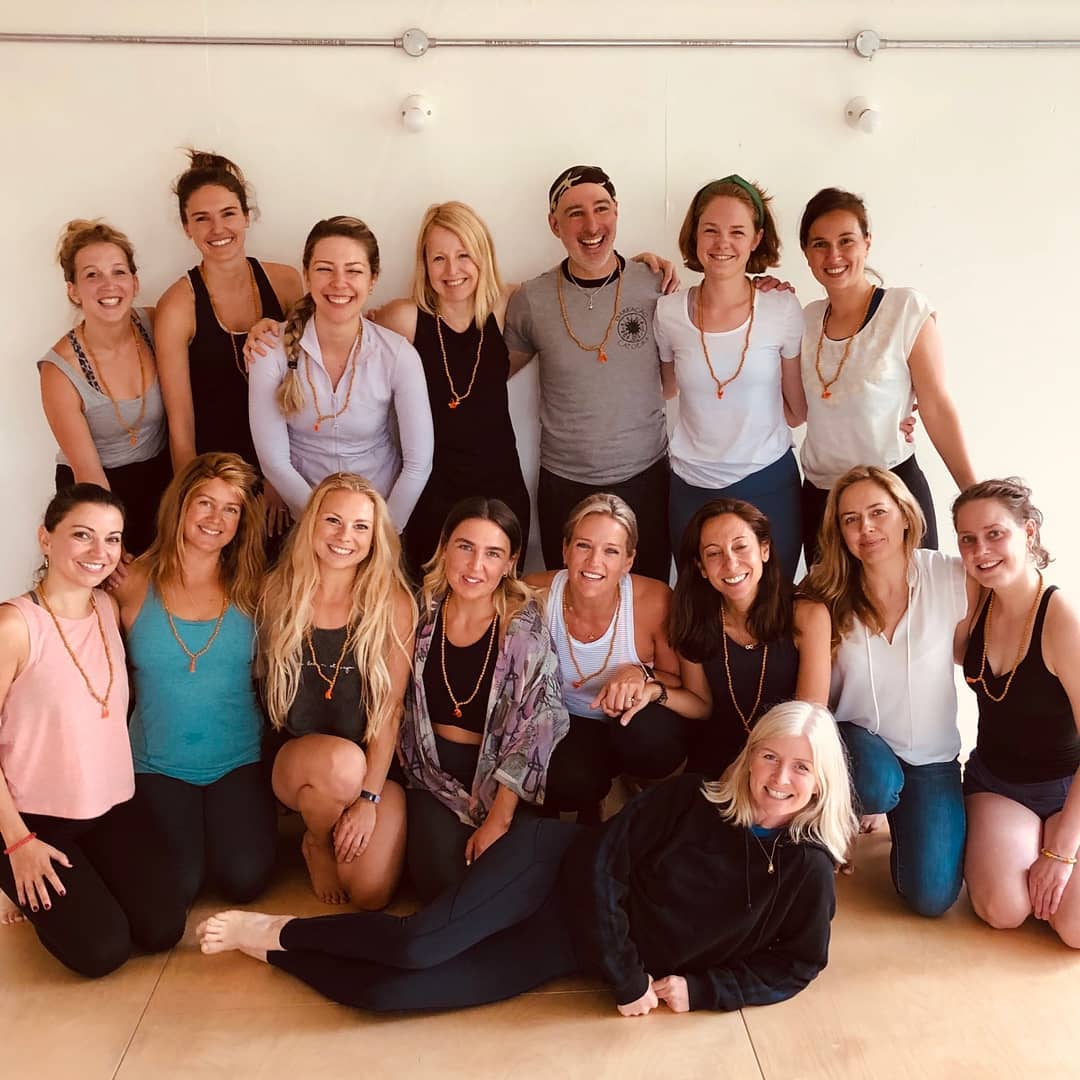 Welcome to Morocco's southern coastline. Yoga Haven Morocco is a sanctuary where you can step out of the everyday and focus on learning the ins and outs of becoming a yoga teacher.
Program: Yoga Haven offers a 200-hour accredited yoga teacher training course. While their focus is on hot yoga, you'll be able to use your training to teach in any environment or yoga style. During the course, you'll cover basic yoga anatomy and physiology, philosophy, hands-on assists, training techniques and practice, yoga ethics, and teaching methodology.
What We Love: Yoga Haven is truly a haven – you'll wake up to sunrise yoga over the Atlas Mountains, sunsets, ocean breeze, the warmth of the Moroccan sun. The guides at Yoga Haven can also help arrange excursions and adventures for you during your stay so you can make the absolute most of Morocco. Enjoy surfing, horseback riding, Agadir souks, or a trip to Paradise Valley
Cost: The program costs $4,065. They have a pay-as-you-go program for easy financing.
Address: Villa Mandalla, Banana Village, Tagazhout, Morocco
Find Your Inner Teacher in Sunny Morocco
Are you ready to jump in and explore the potential of a yoga teacher training? Why not make it the trip of a lifetime and spend your month-long teacher training intensive in one of the most exotic and culturally interesting places in the world? Morocco provides the ultimate location to soak up the sun, swim in blue waters, explore, taste, relax, and have fun all while completing one of the most transformative months of your life. Join in on one of our favorite yoga teacher training courses in beautiful Morocco!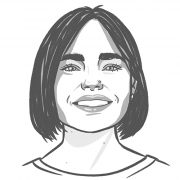 Jacqueline Roberts
Paving the way for yogic living in Nebraska, Jacqueline Roberts is adored by her students as a constant source of support and inspiration. A knack for writing allows her to share what she has learned with the world.