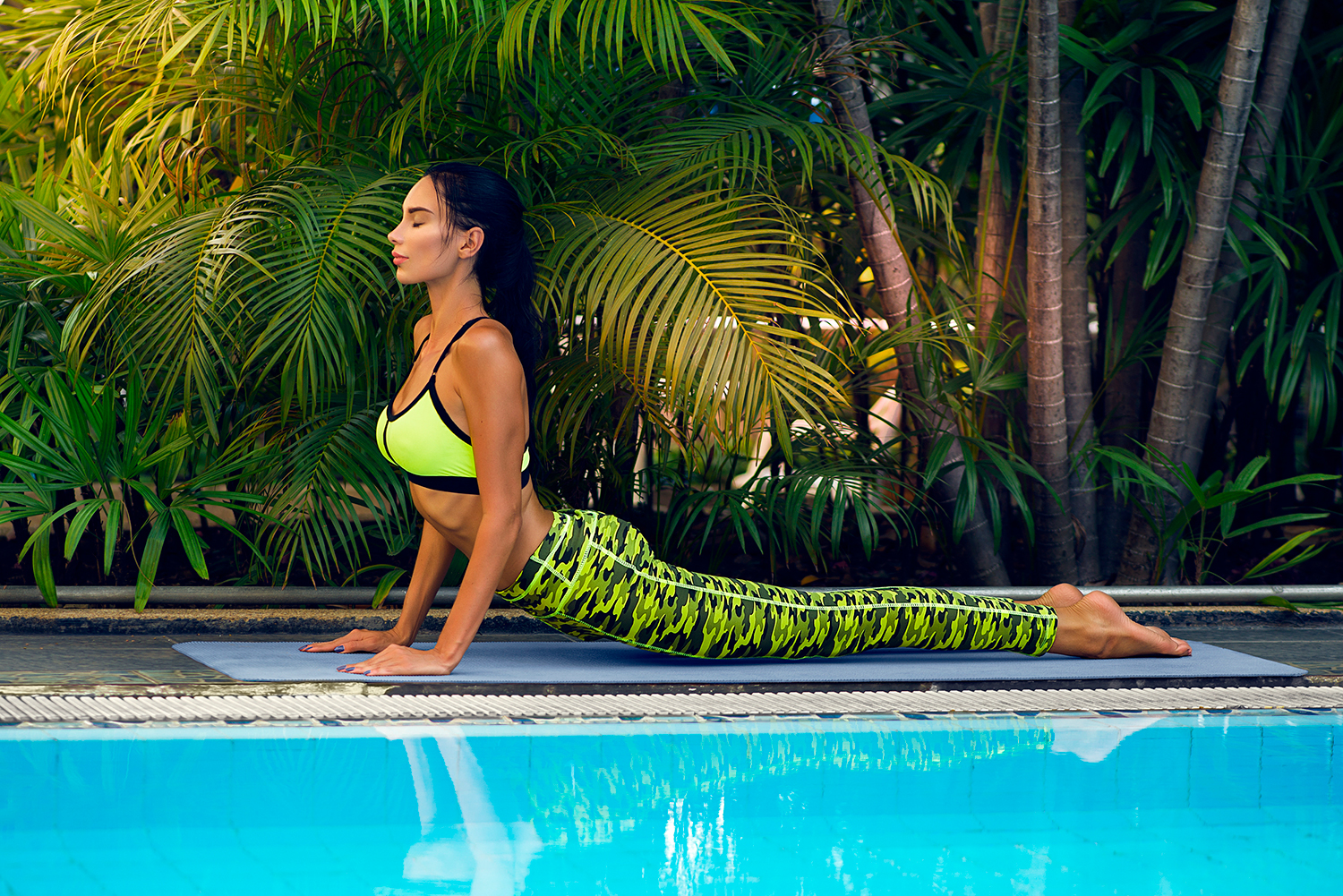 Bali is the dream location for aspiring and experienced yoga teachers alike. The beautiful atmosphere and the emphasis on a spiritual lifestyle calls people from all over the world.
Many flock to Bali for yoga retreats, but those who want to dive deeper into the practice choose to opt for teacher training programs. These programs are typically longer than retreats, and allow students to go into topics that aren't always covered in retreats, such as anatomy, texts and philosophy, and sequencing.
Whether you aspire to teach in your town or you simply want to explore your practice further, Bali is one of the top places to go. The island offers programs in every style imaginable and for every student, regardless of their goals. While there are a wealth of incredible yoga teacher training programs in Bali, these are some of the best on the island.
When to Go: April to September, which is the dry season.
When Not to Go: October to March, particularly if you want to catch some sun and go swimming in the ocean.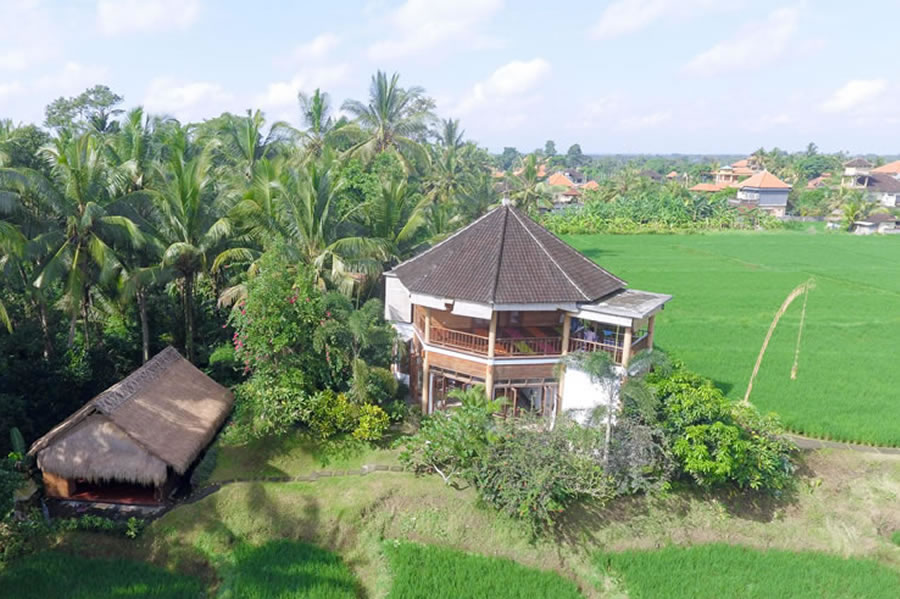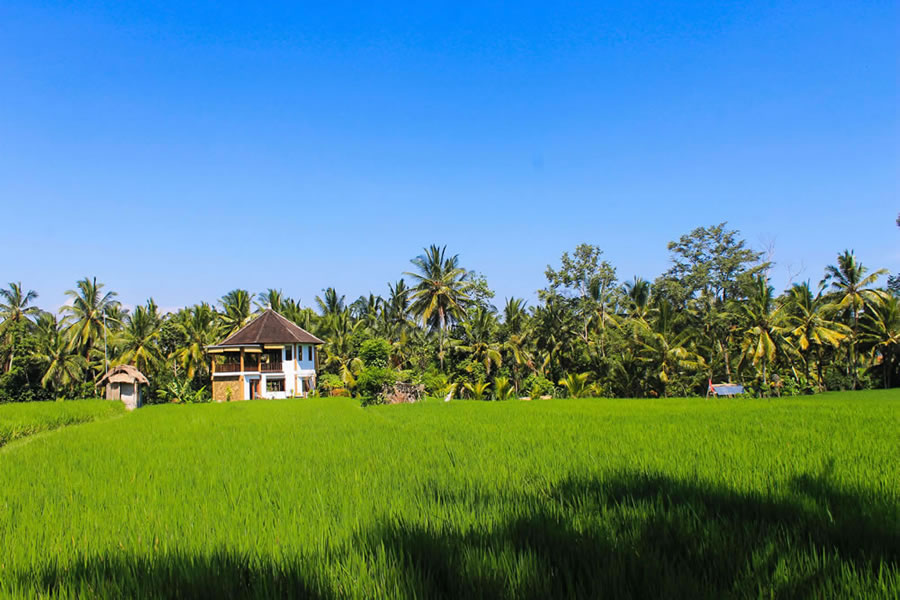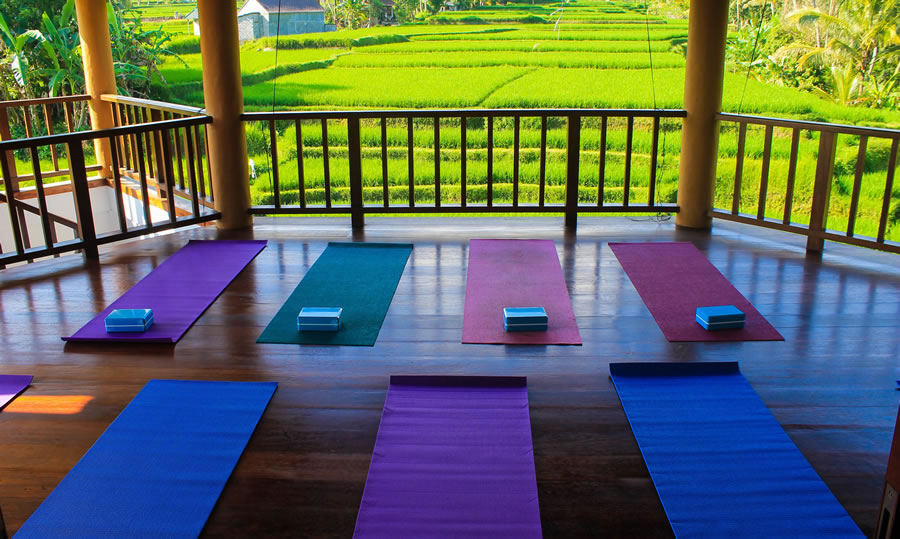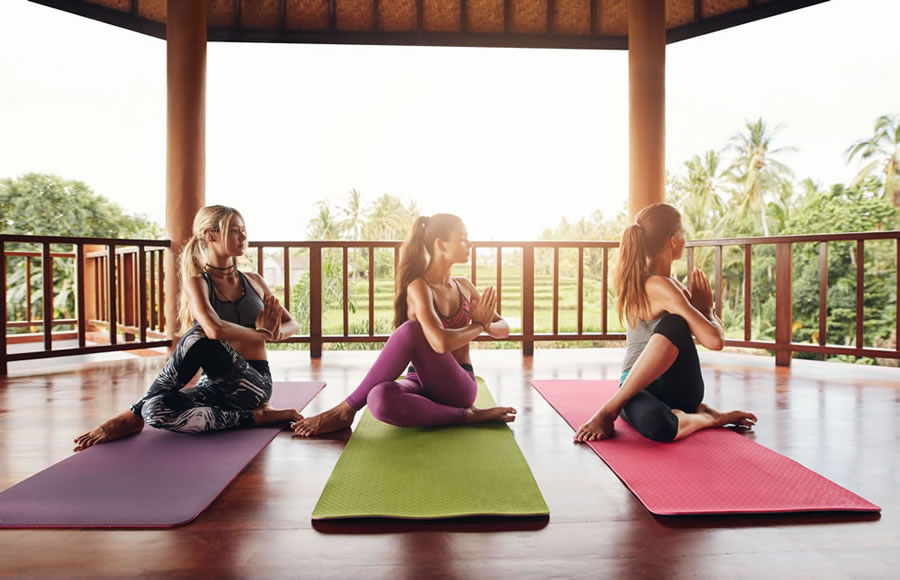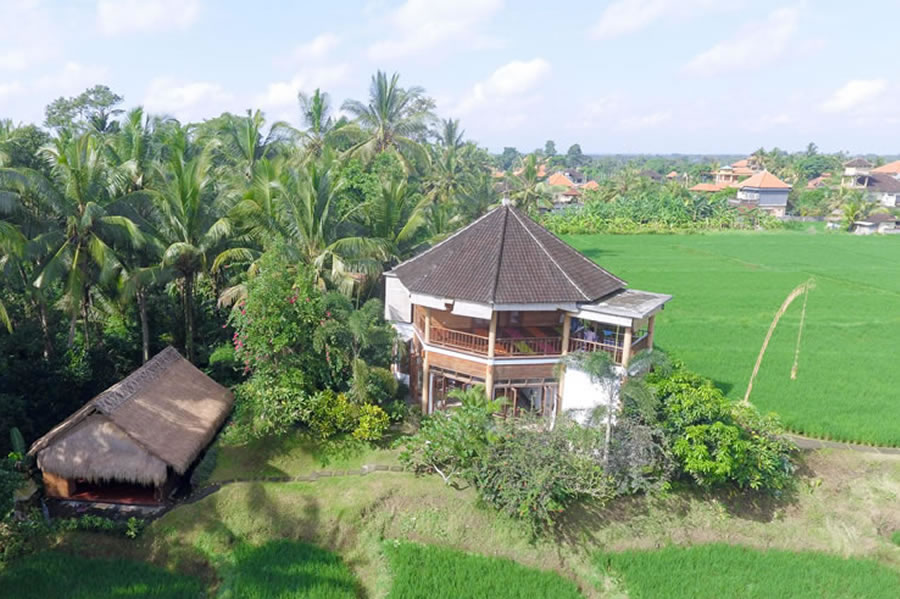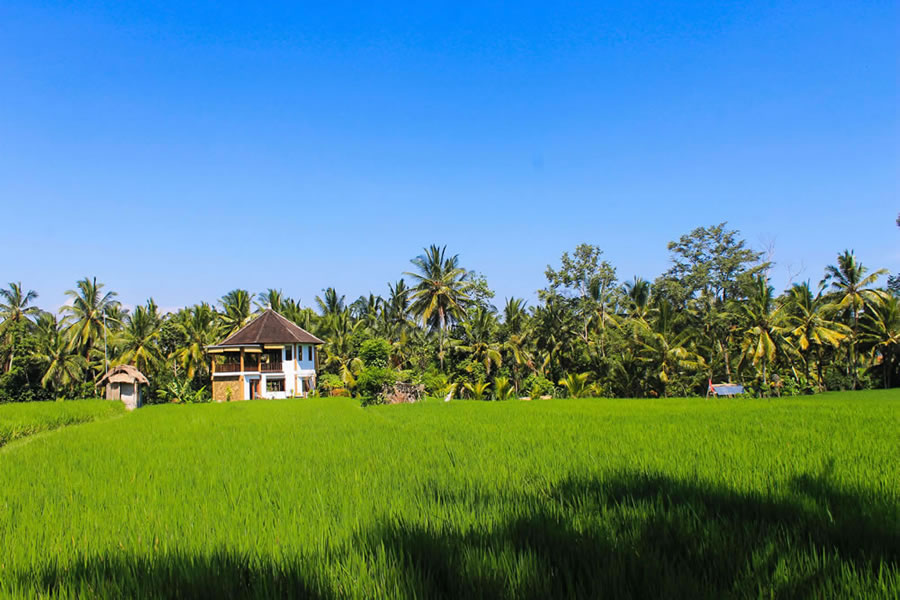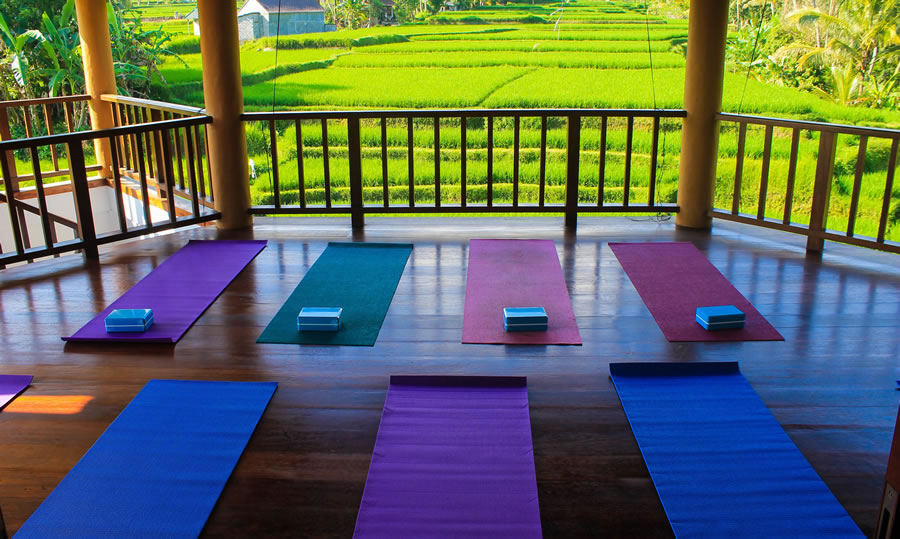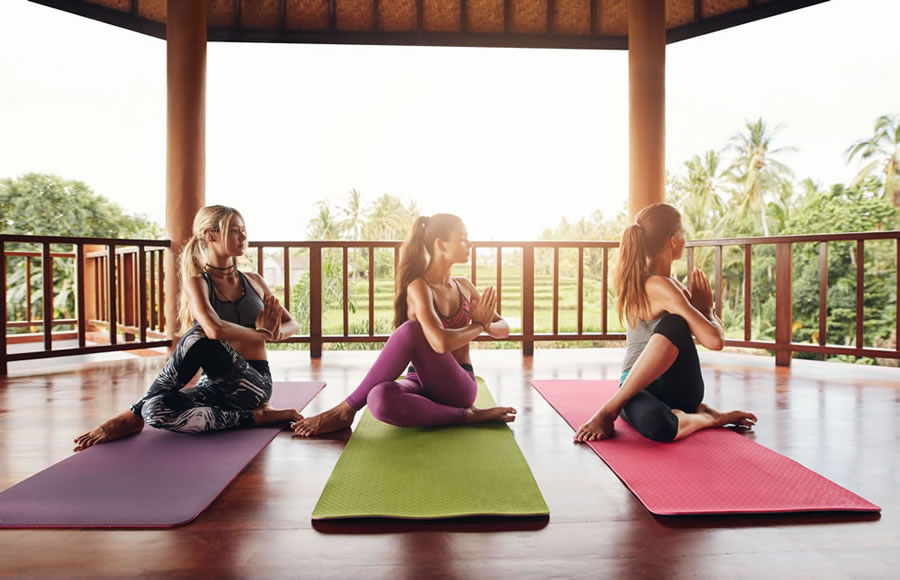 Ubud Yoga House is a boutique open air studio that is surrounded by tranquil rice fields. The studio, which opened in 2014, strives to create a friendly and inclusive environment, sticking to the motto of "yoga for every body." It is a registered Yoga Alliance school, and offers 200 hour teacher training programs.
Program: The 200 hour teacher training program covers many styles of yoga, including Hatha, Vinyasa, Ashtanga, Yin, and Iyengar. Students will learn poses of these styles, proper alignment, and modifications There is a focus on Ayurvedic medicine, mindfulness, philosophy, breathwork, teaching methodology, anatomy and physiology, and more. The teacher training programs are lead by Ubud Yoga House founder and owner Sheila Burch.
What We Like: Ubud Yoga House is dedicated to making yoga accessible for anyone. The small classes allow for personalized attention, and the curriculum is well-rounded and thorough.
Cost: The 200 hour teacher training program costs $2850.
Jl. Subak Sokwayah, Ubud, Gianyar, Kabupaten Gianyar, Bali 80571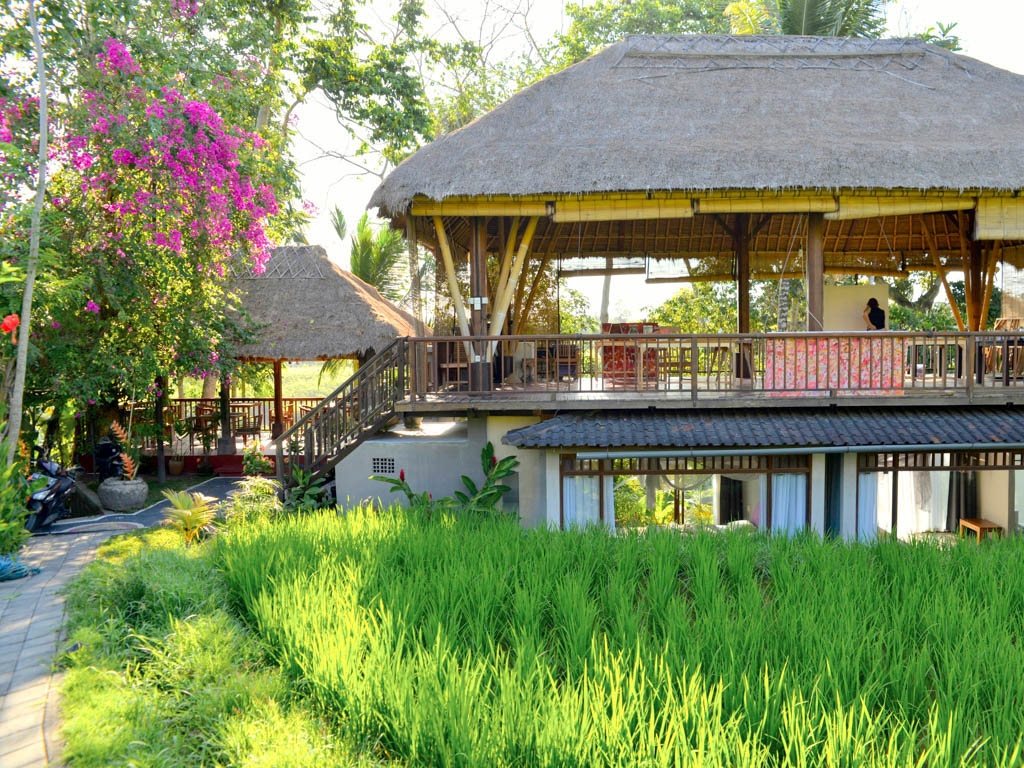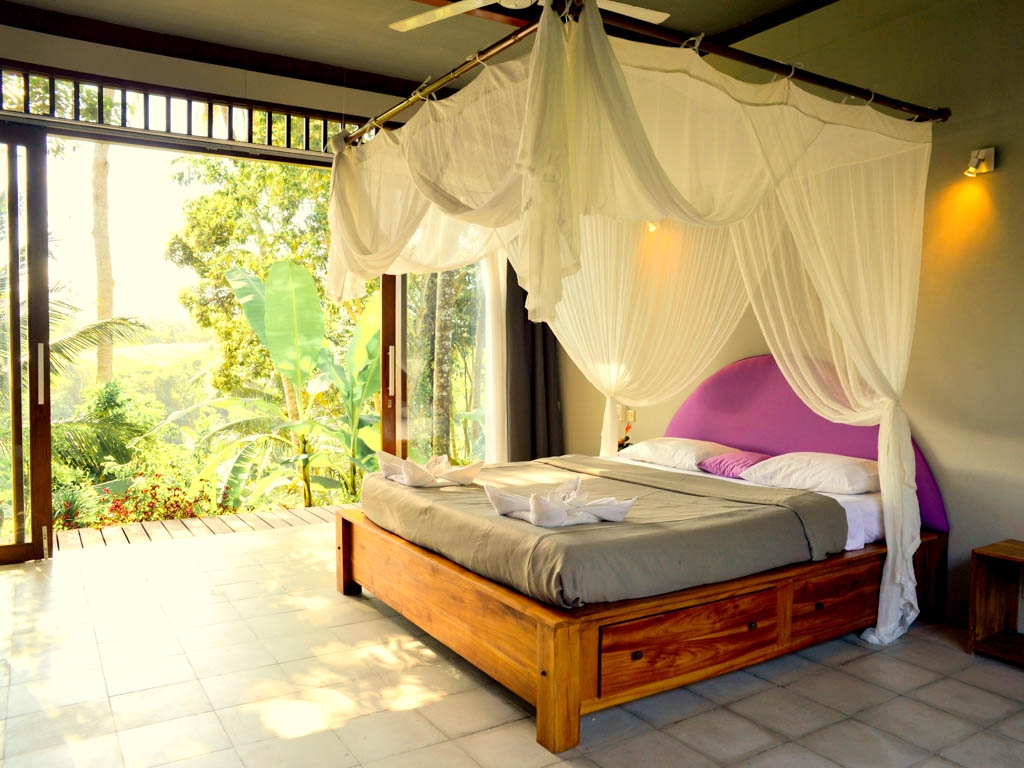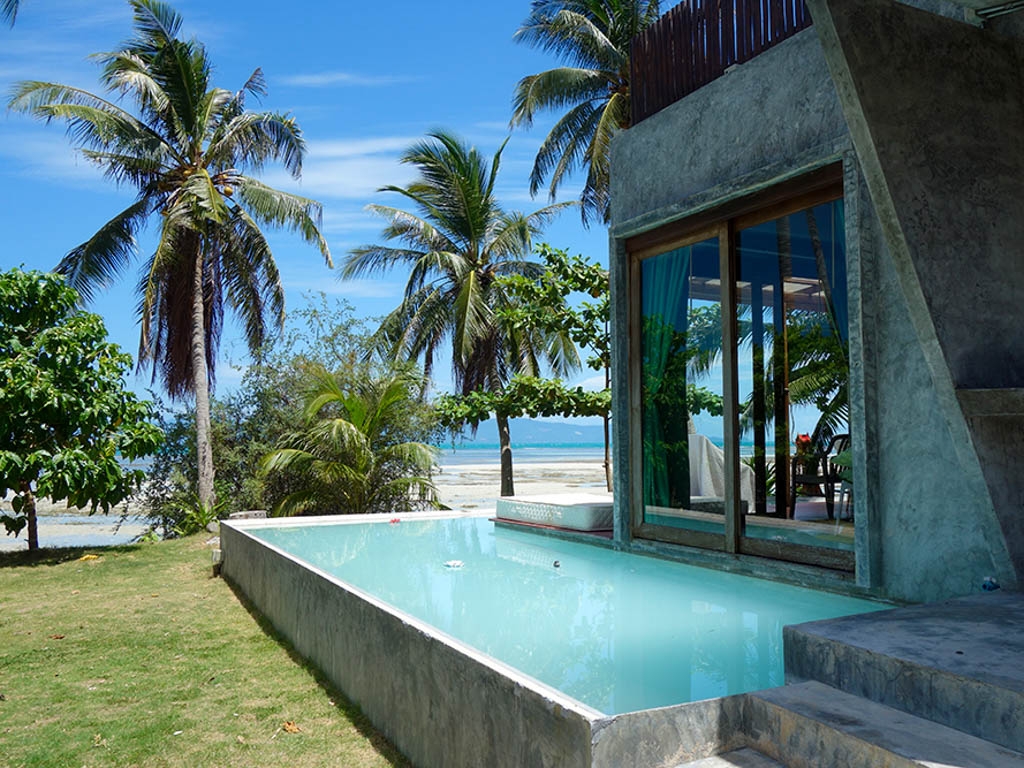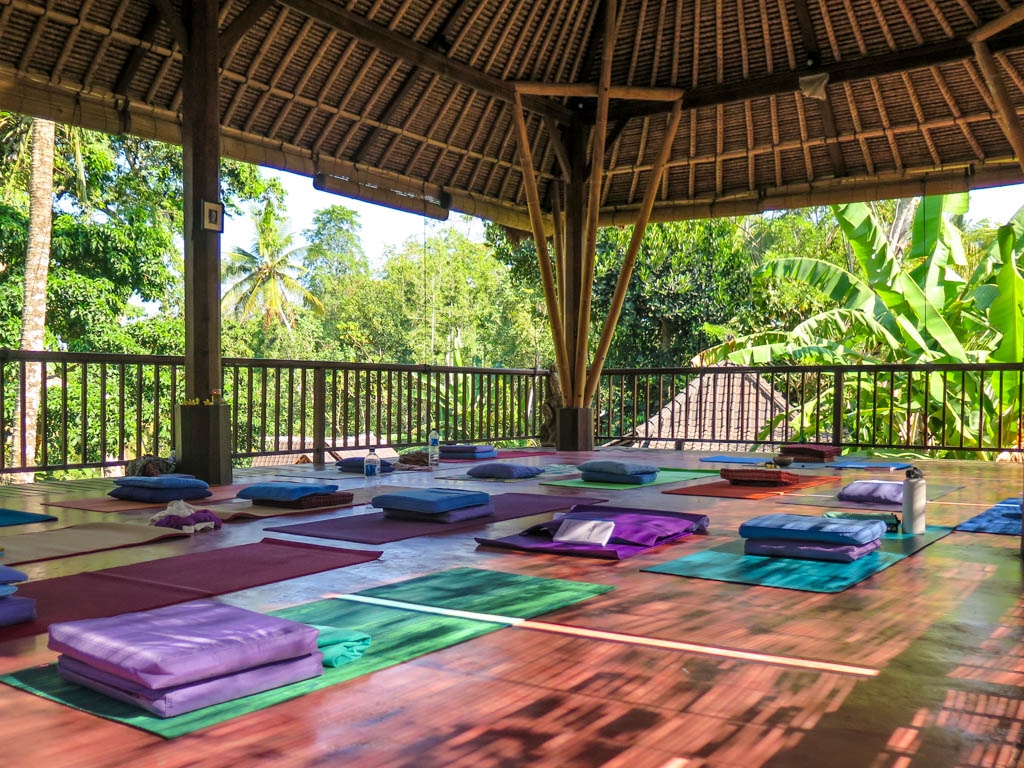 AkashaYoga-location-bali2
AkashaYoga-location-bali6
AkashaYoga-location.kpg5_
AkashaYoga-location-bali7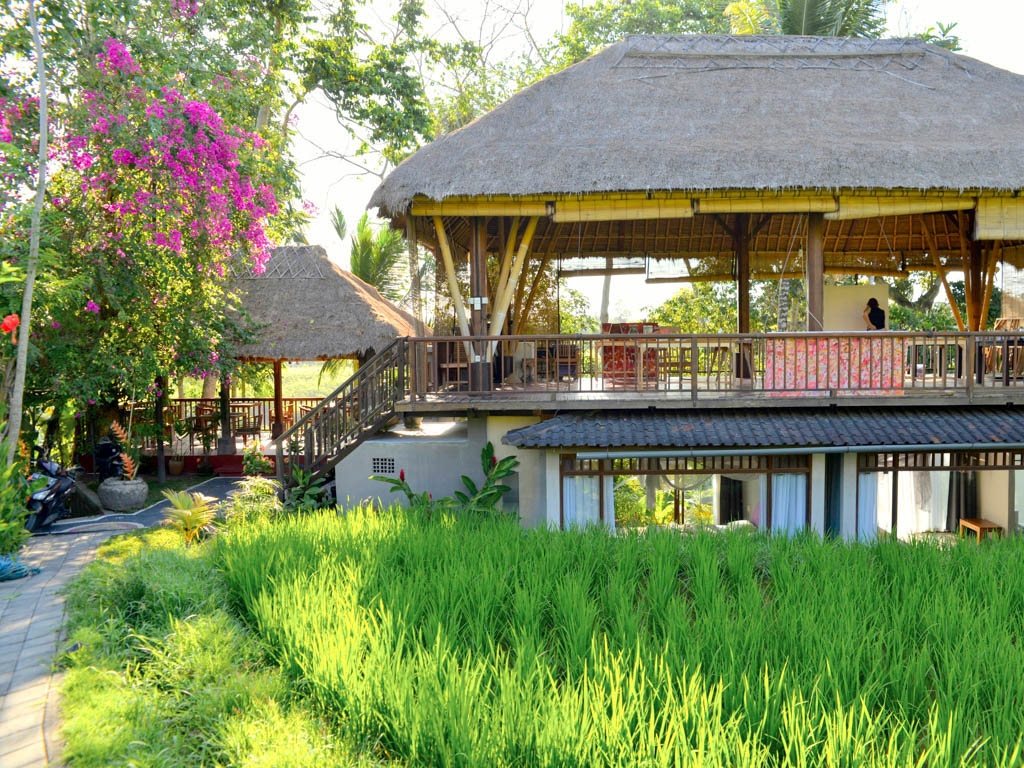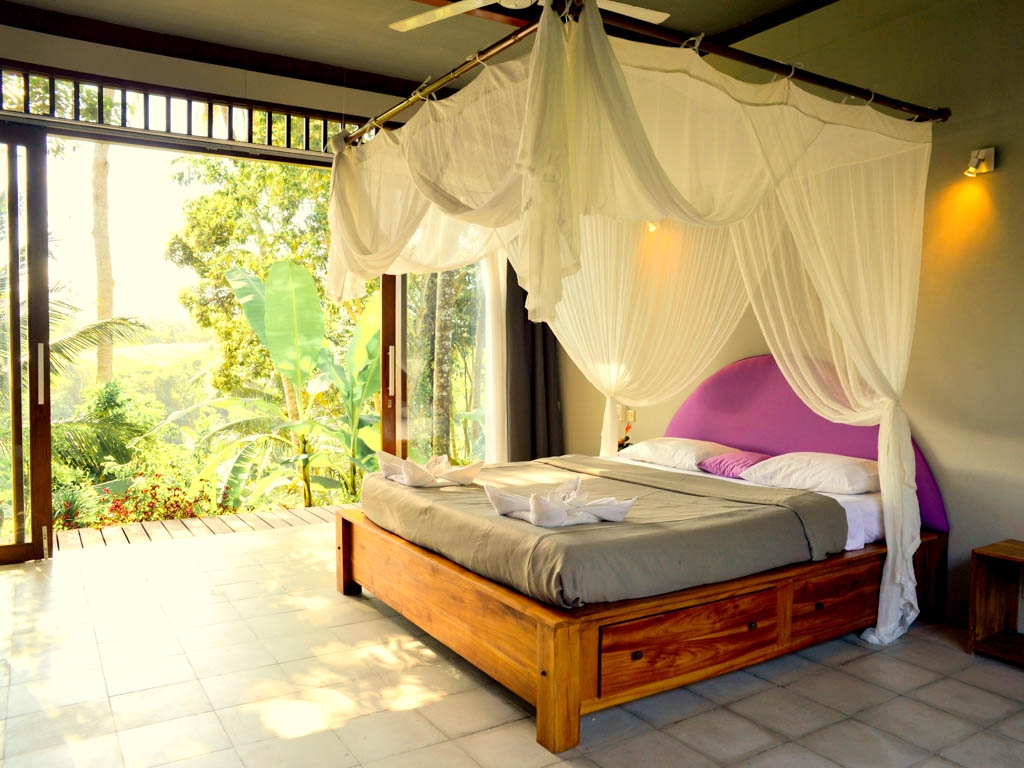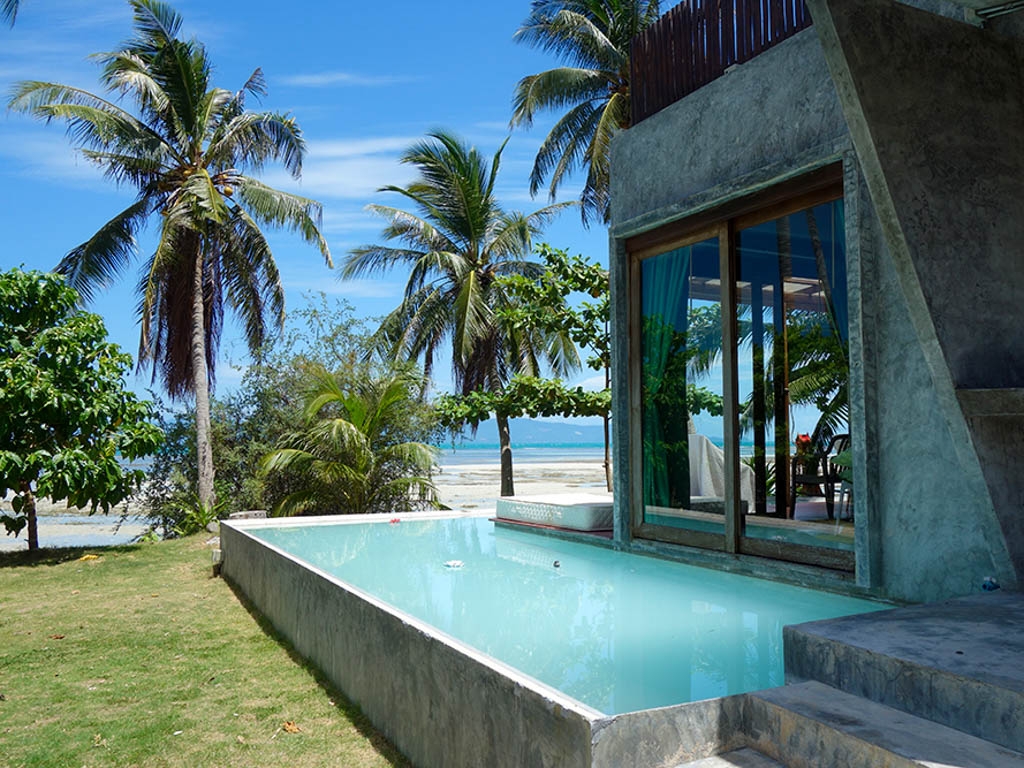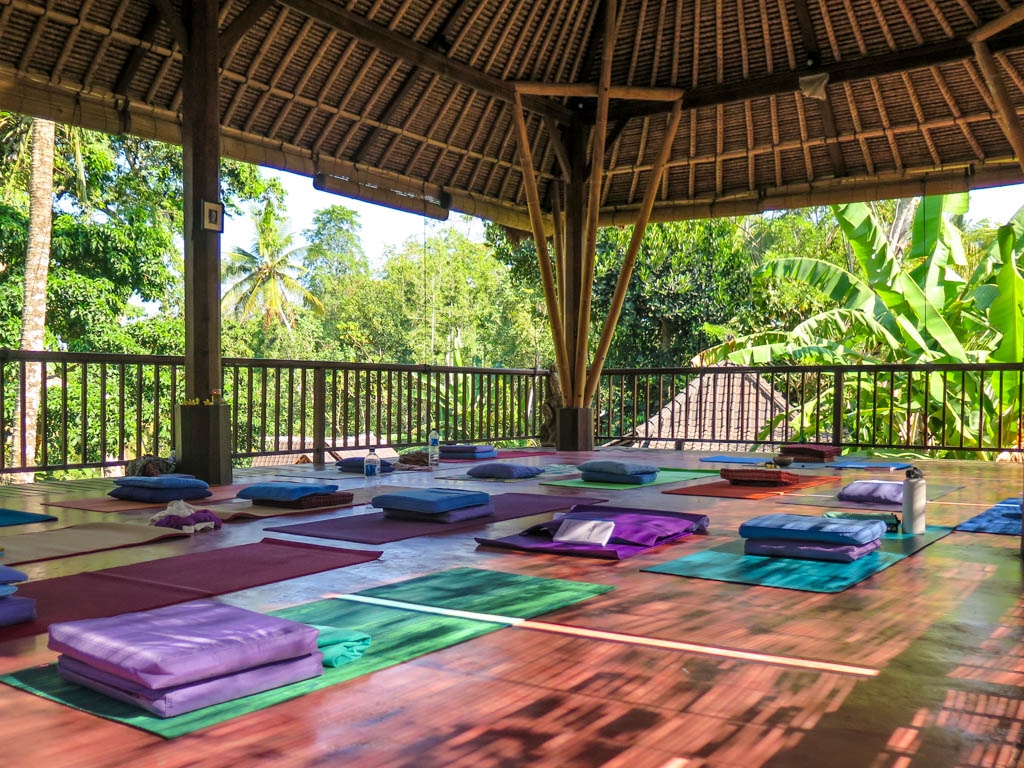 Akasha Yoga Academy is located in Ubud, Bali—a town often considered the hub of yoga on the island. This academy offers a variety of educational programs, including 200 hour and 300 hour teacher training programs. Akasha Yoga Academy values approaching the practice of yoga in its entirety, by integrating asana, pranayama, mudra, bandha, anatomy, psychology, philosophy, and meditation into its teaching.
Program: Akasha Yoga Academy offers a 200 hour Hatha Yoga Teacher Training and a 300 hour Advanced Yoga Teacher Training. Both are certified by the Yoga Alliance. The programs both dive into the roots of yoga, looking at practice and theory, pranayama, physiology, psychology, and more. The 300 hour program includes a 7 day silent retreat.
What We Like: The holistic approach of Akasha Yoga Academy ensures you receive a high-quality education, and leave with a deep understanding of the many facets of the practice of yoga.
Cost: The 200 hour training costs $2550, with an early-bird discount of $350 if you sign up more than two months ahead of time. The 300 hour training costs $3800, with an early-bird discount of $500.
Jalan Subak Sok Wayah Ubud Kec. Ubud Kabupaten Gianyar, Bali 80571, Indonesia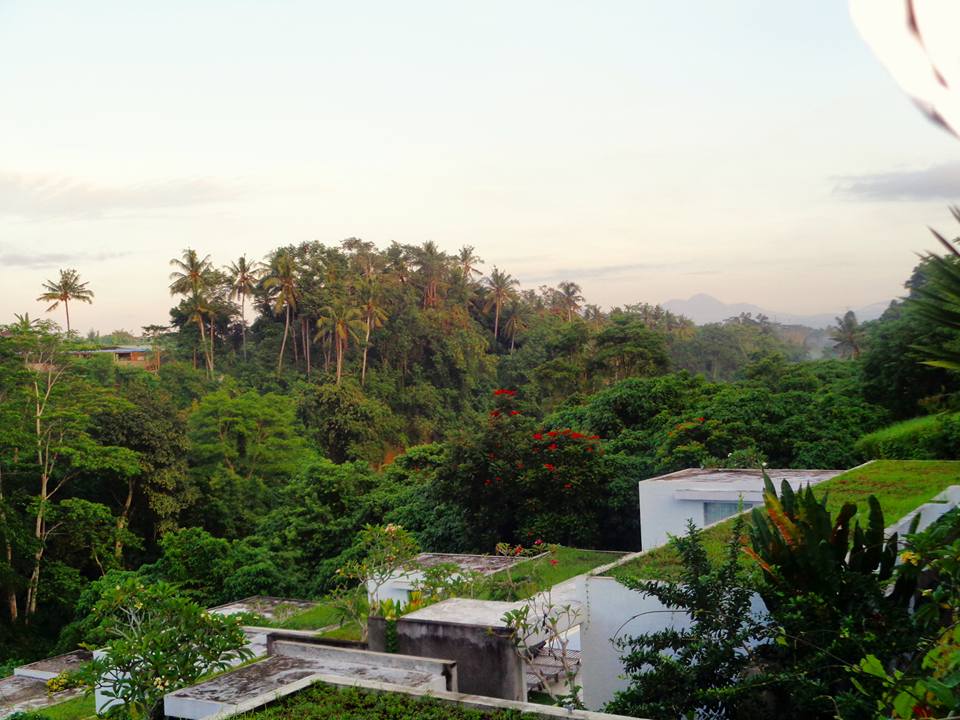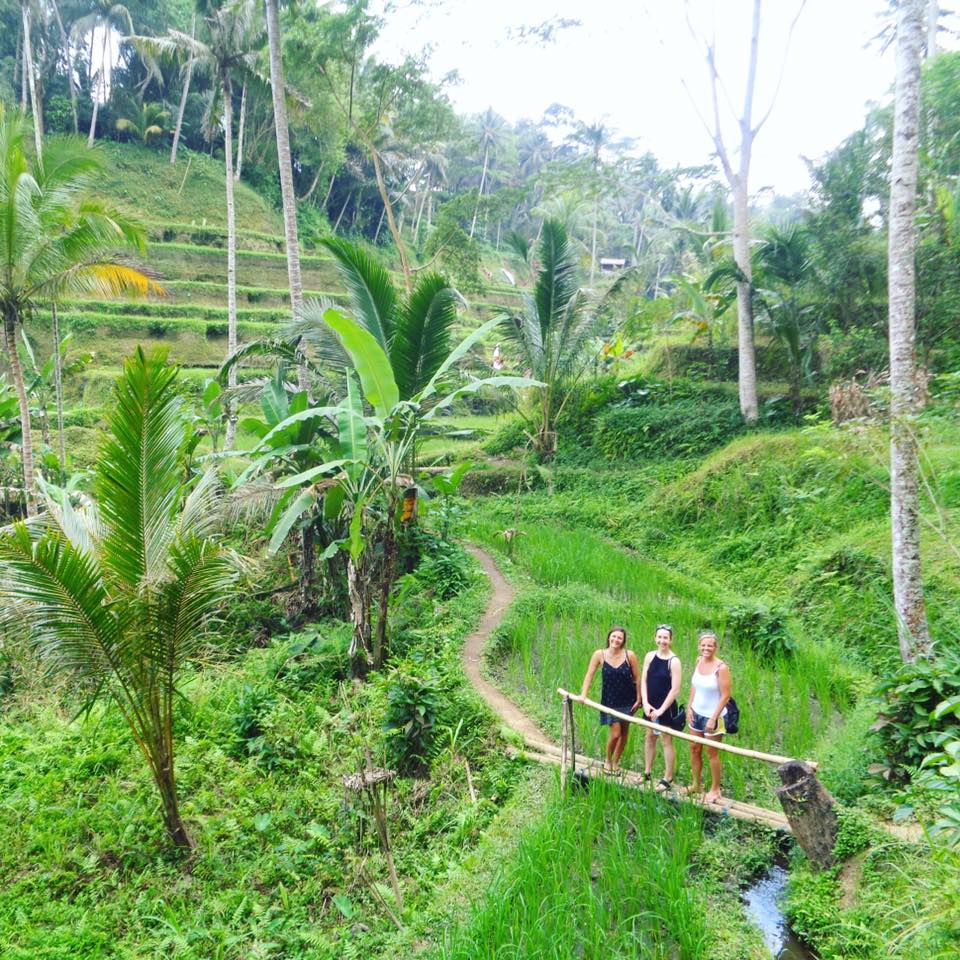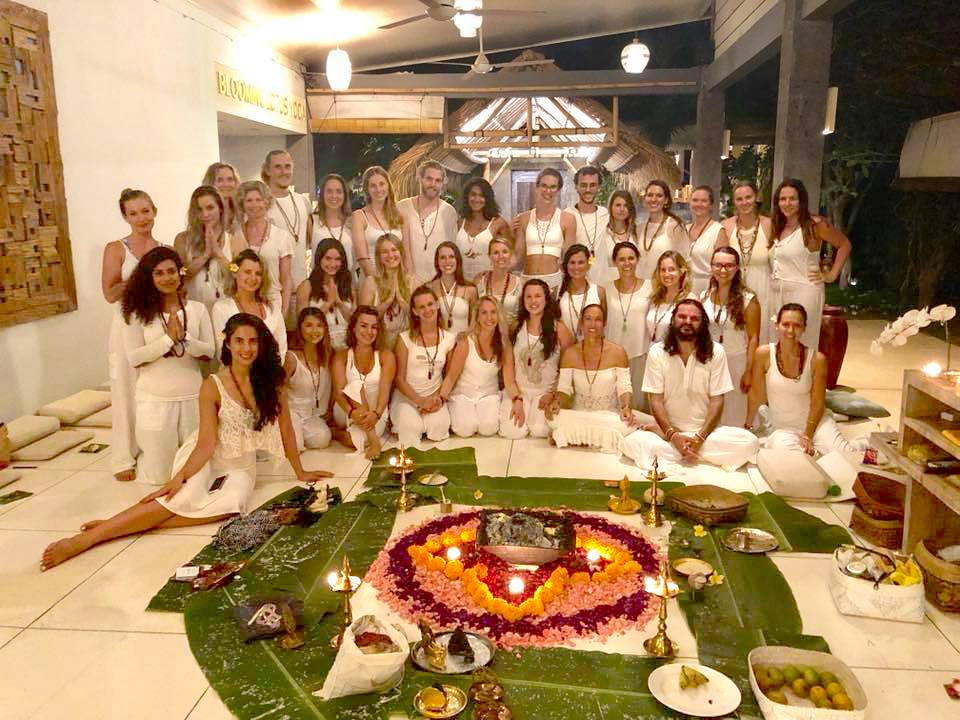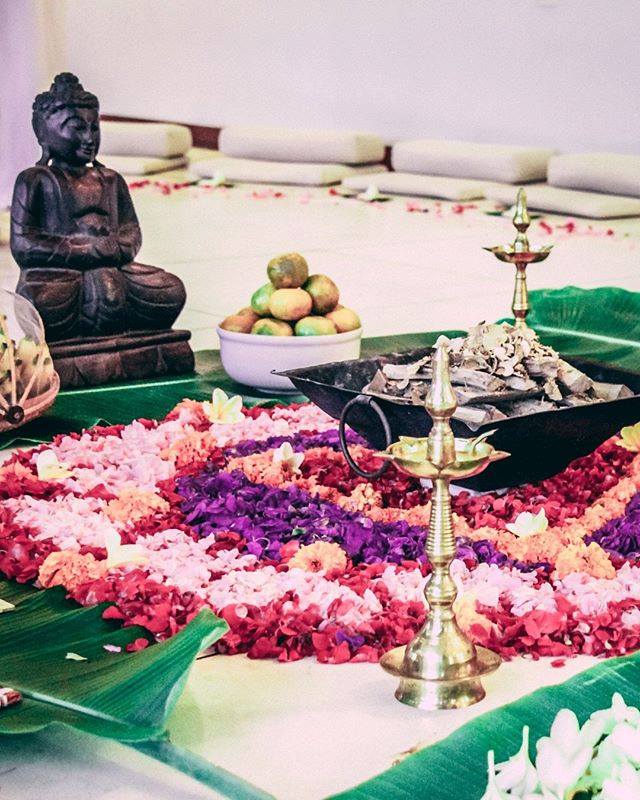 15107316_1151235761621689_2454793571621603562_n
21728120_1440229059389023_532327652897350926_n
33402350_1677040945707832_691891434357260288_n
61231458_2179846542093934_8957496823744823296_n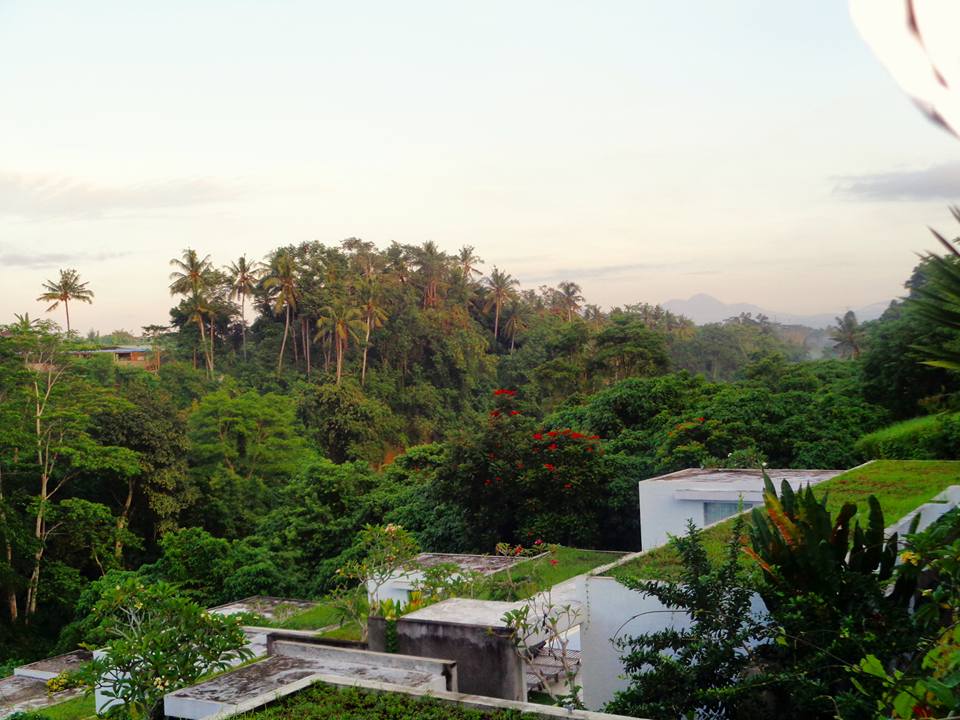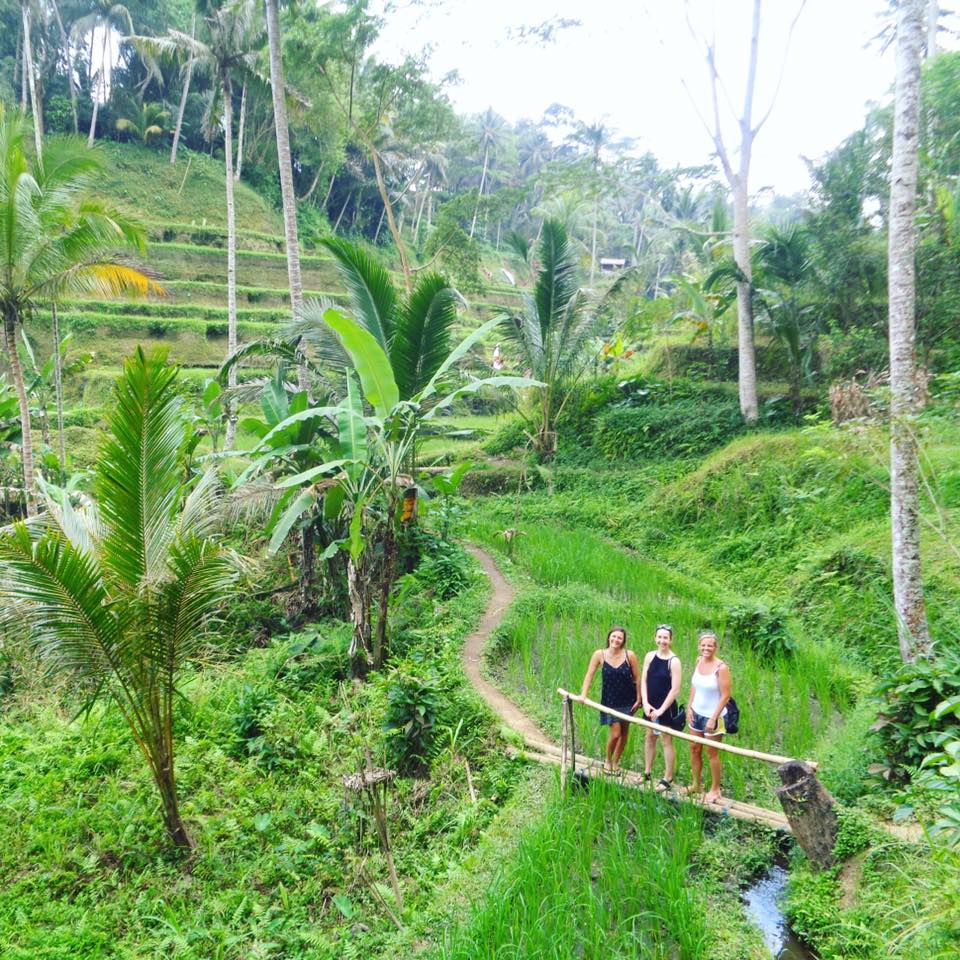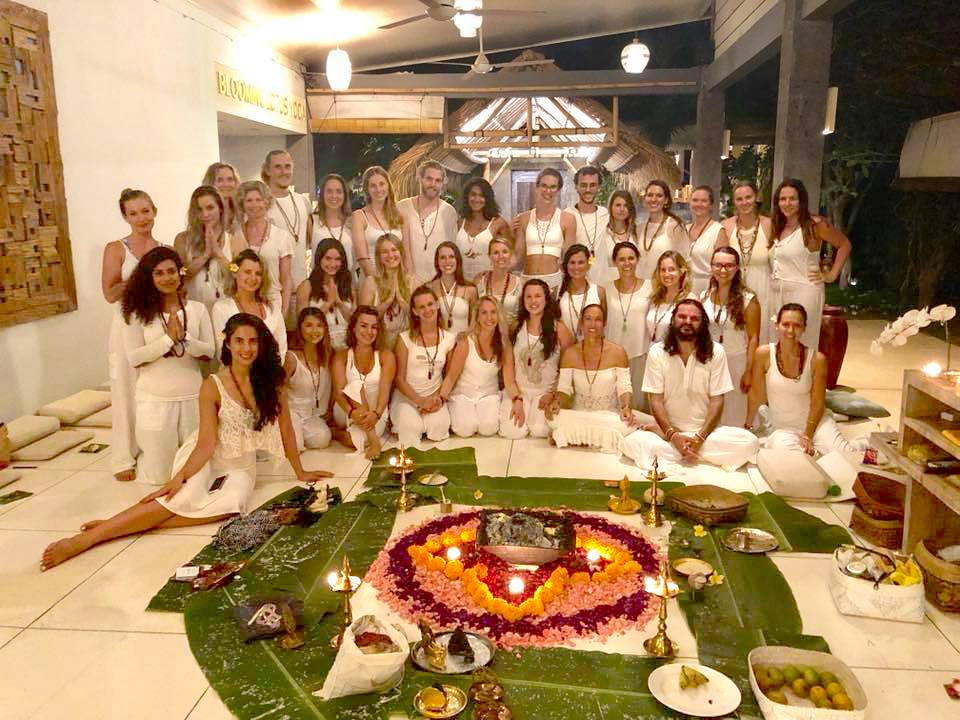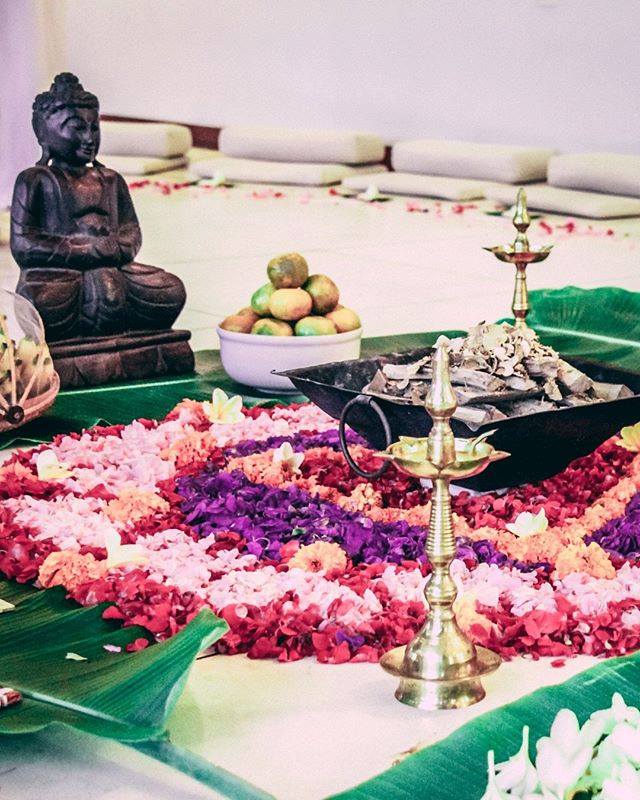 Blooming Lotus Yoga is a yoga school and retreat center located in Ubud that connects like-minded people looking to explore the many facets of yoga. The school, which is registered with the Yoga Alliance, offers intimate class sizes, and blends the essence of yoga, tantra, and vedanta. The primary focus of the teacher training program is self-realization and the awakening of your highest potential.
Program: The 200 hour Yoga Alliance certified program focuses on Hatha and Vinyasa, with some exploration into Yin and Restorative as well. The teacher training covers many key principles, including pranayama, mudras, bandhas, and mantras. There is also an introduction to Ayurveda and Vedic astrology. The program blends the Western concept of body mapping with the study of chakras, nadis, and the subtle body.
What We Like: Blooming Lotus Yoga has small class sizes, so you will receive a lot of personal attention from the highly-skilled teachers. The strong emphasis on self-realization, uniting with your true self, and the roots of classical yoga is also incredibly beneficial for those looking to teach.
Cost: Tuition for the 200 hour program (26 days) is $2500, and accommodations and food costs $1636. This totals to $4136.
Br. Mawang Kaja, Desa Lodtunduh, Lodtunduh, Ubud, Bali 80571, Indonesia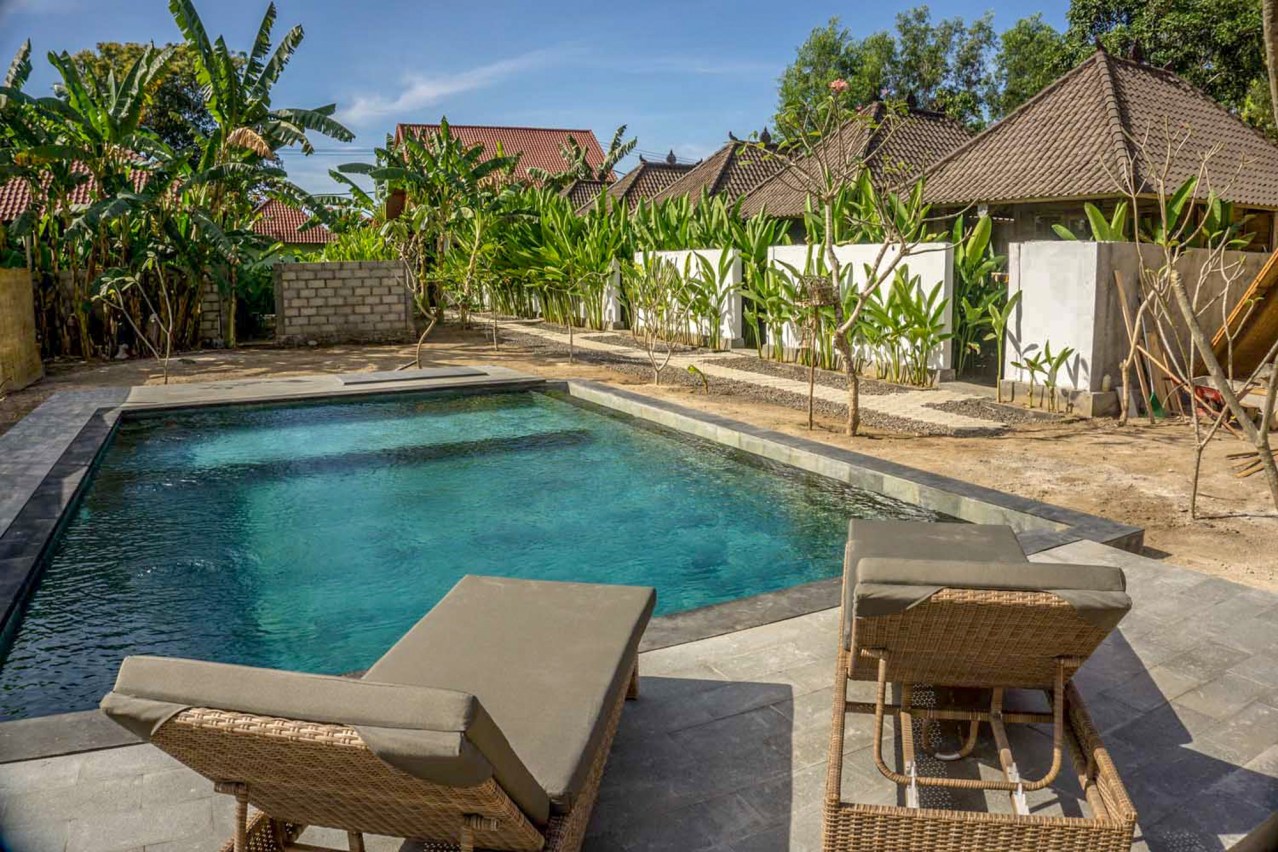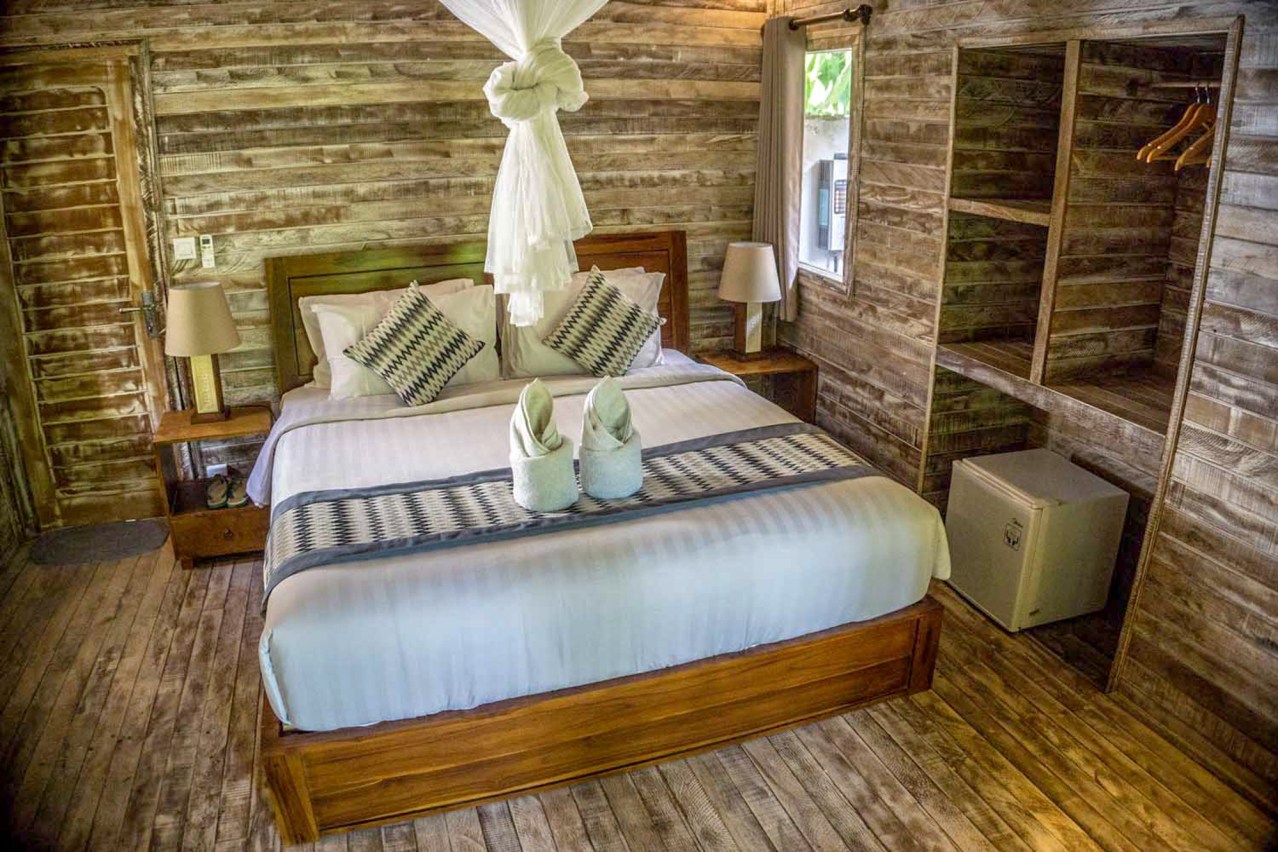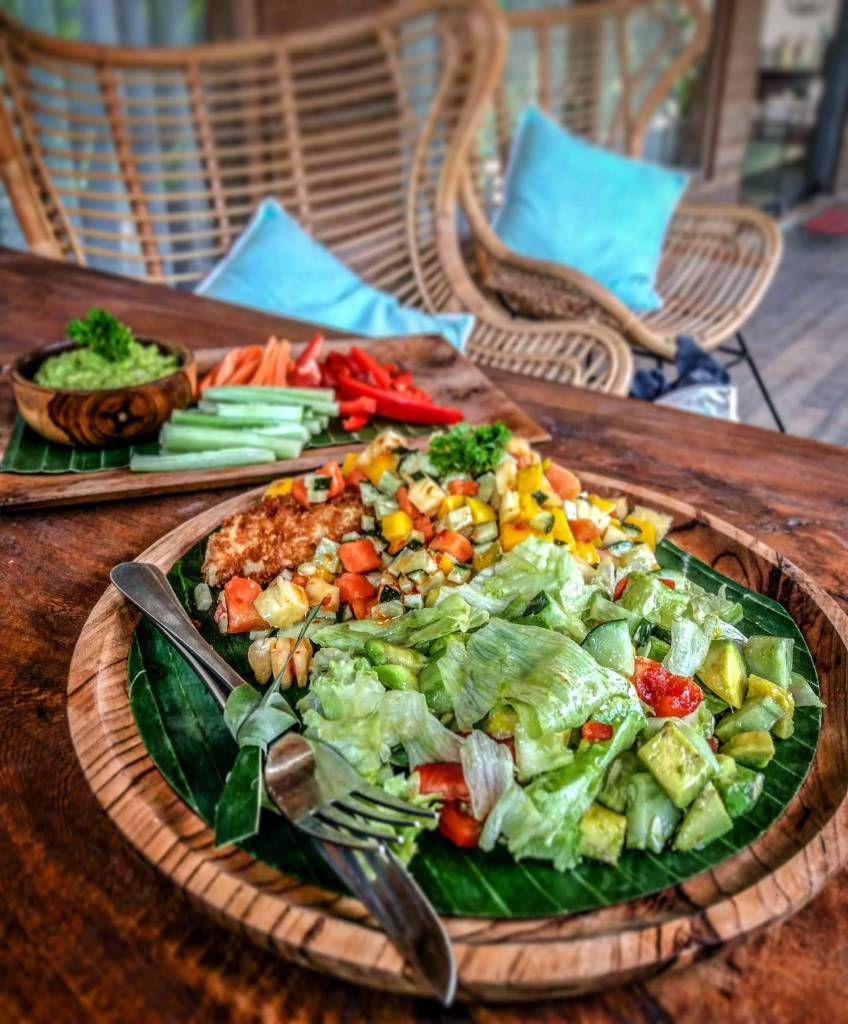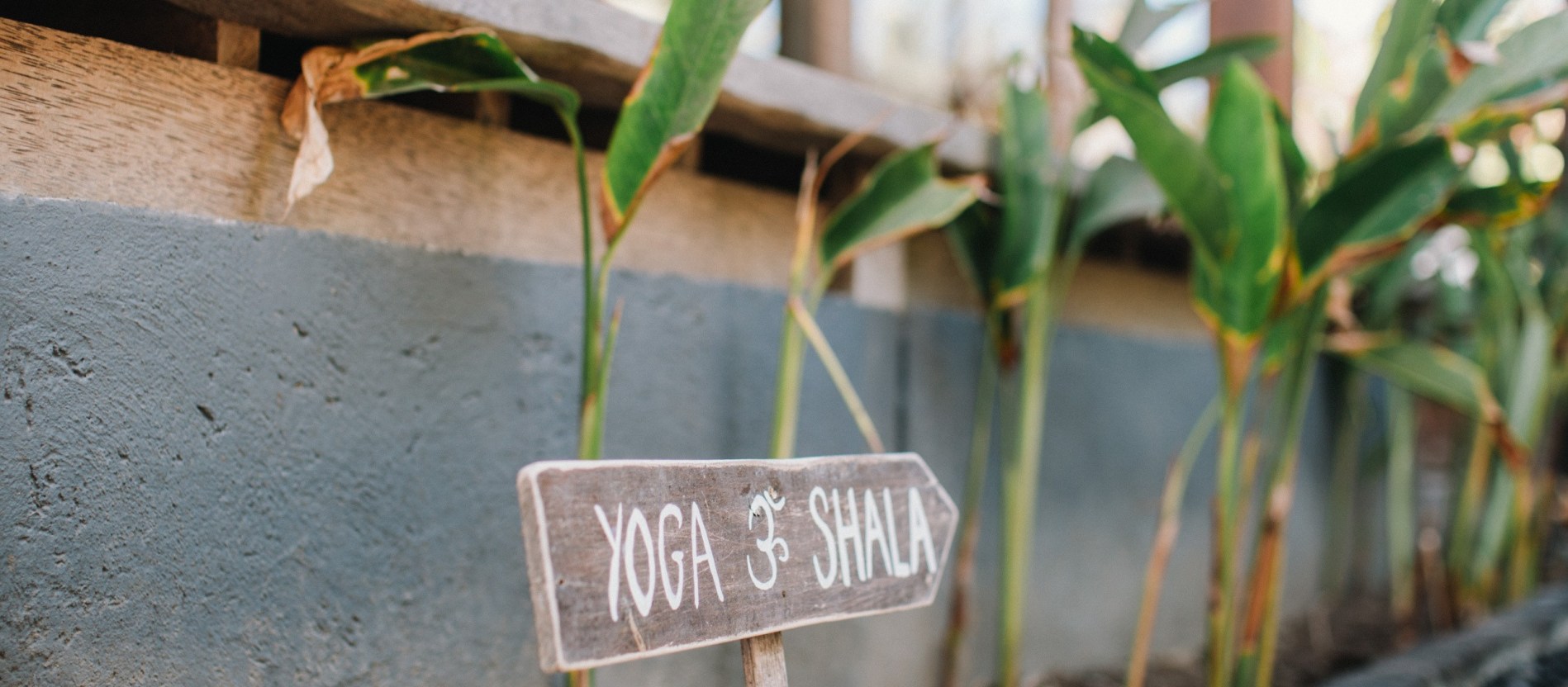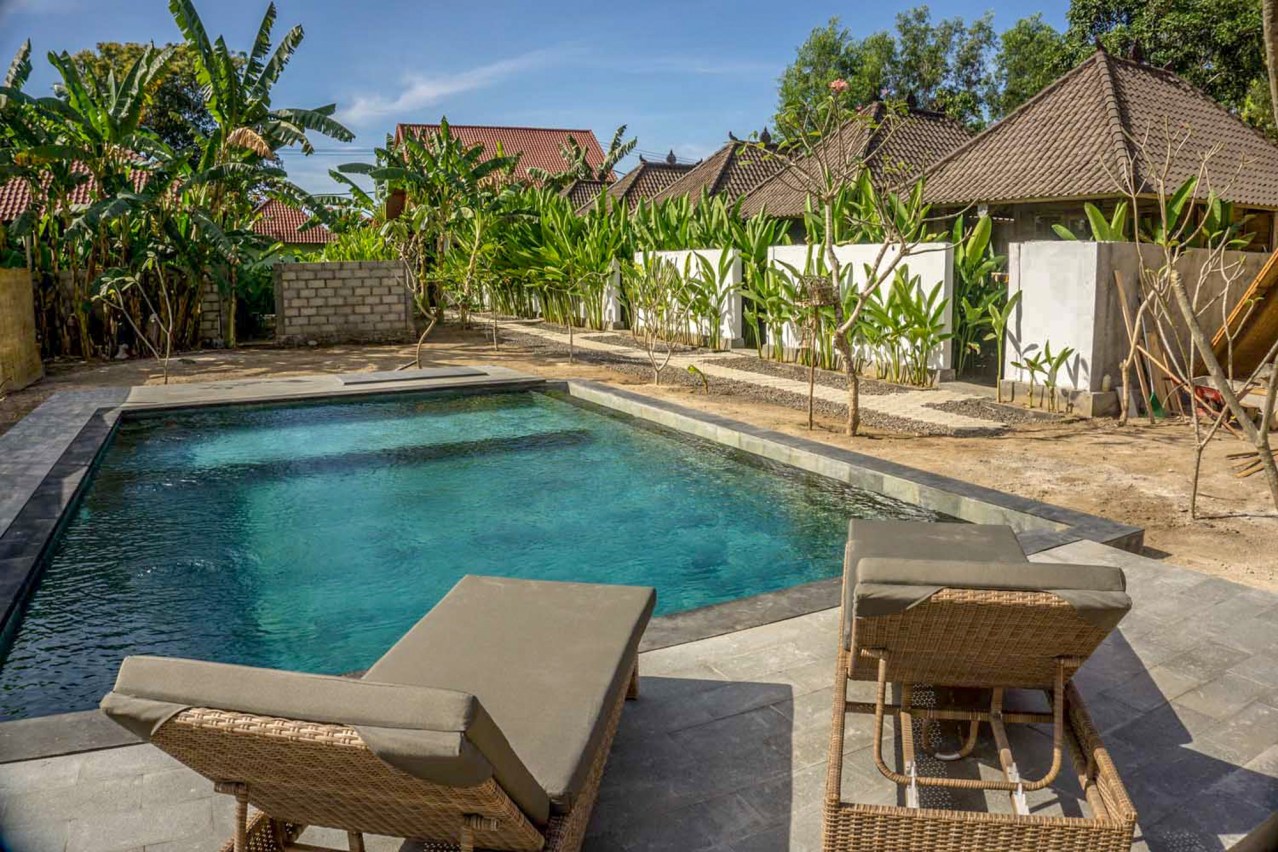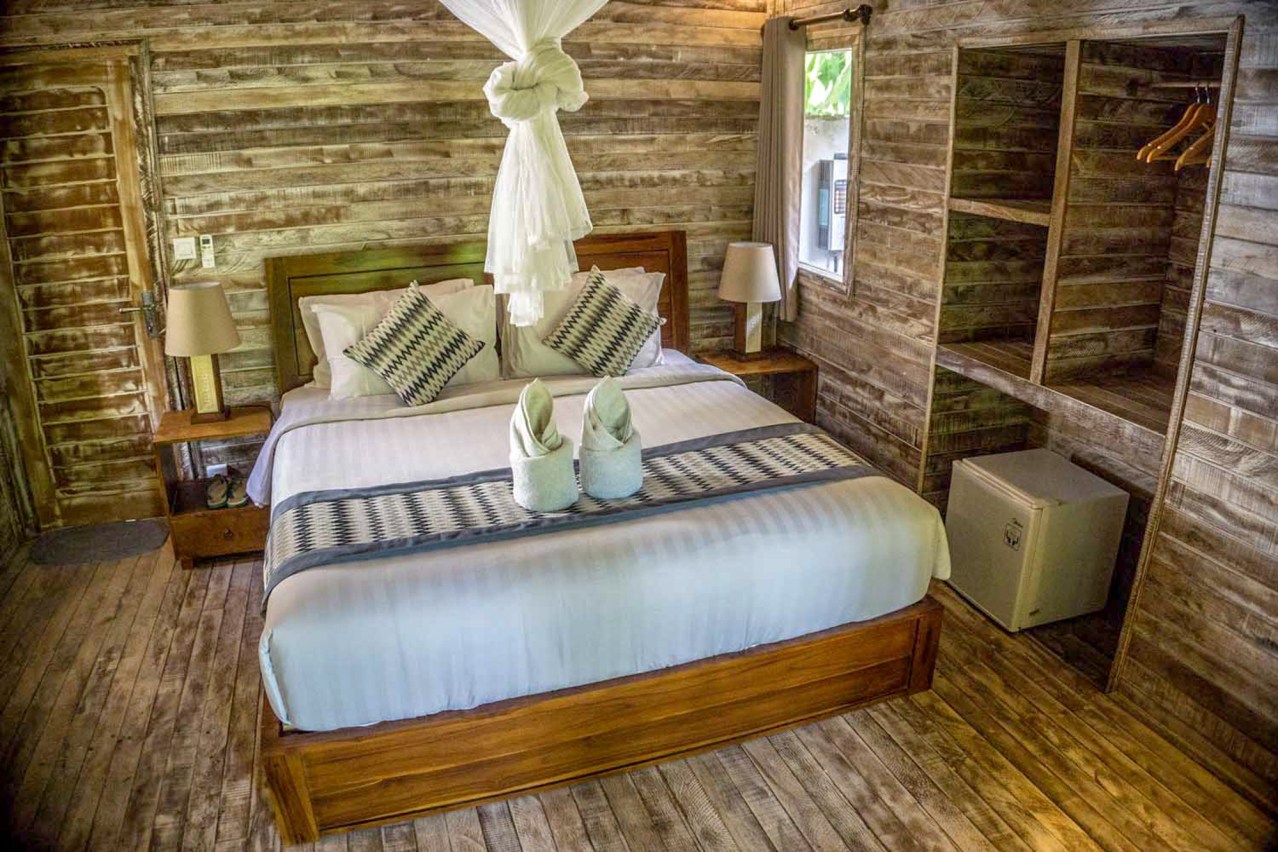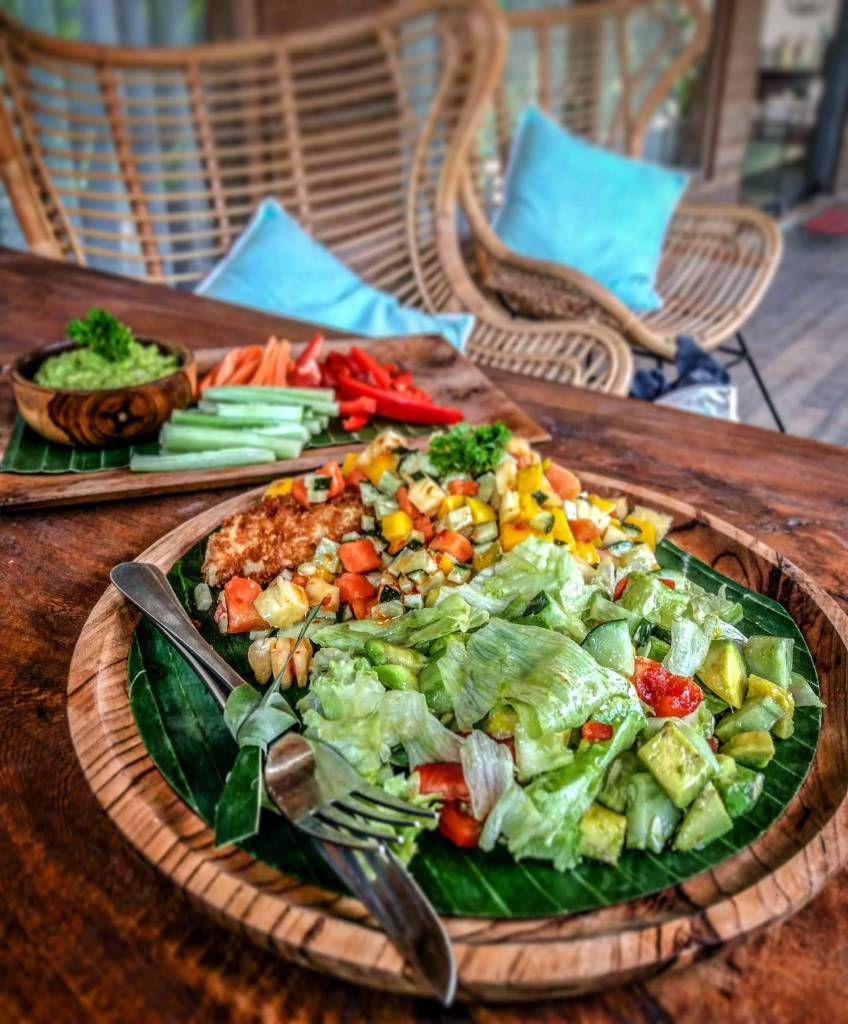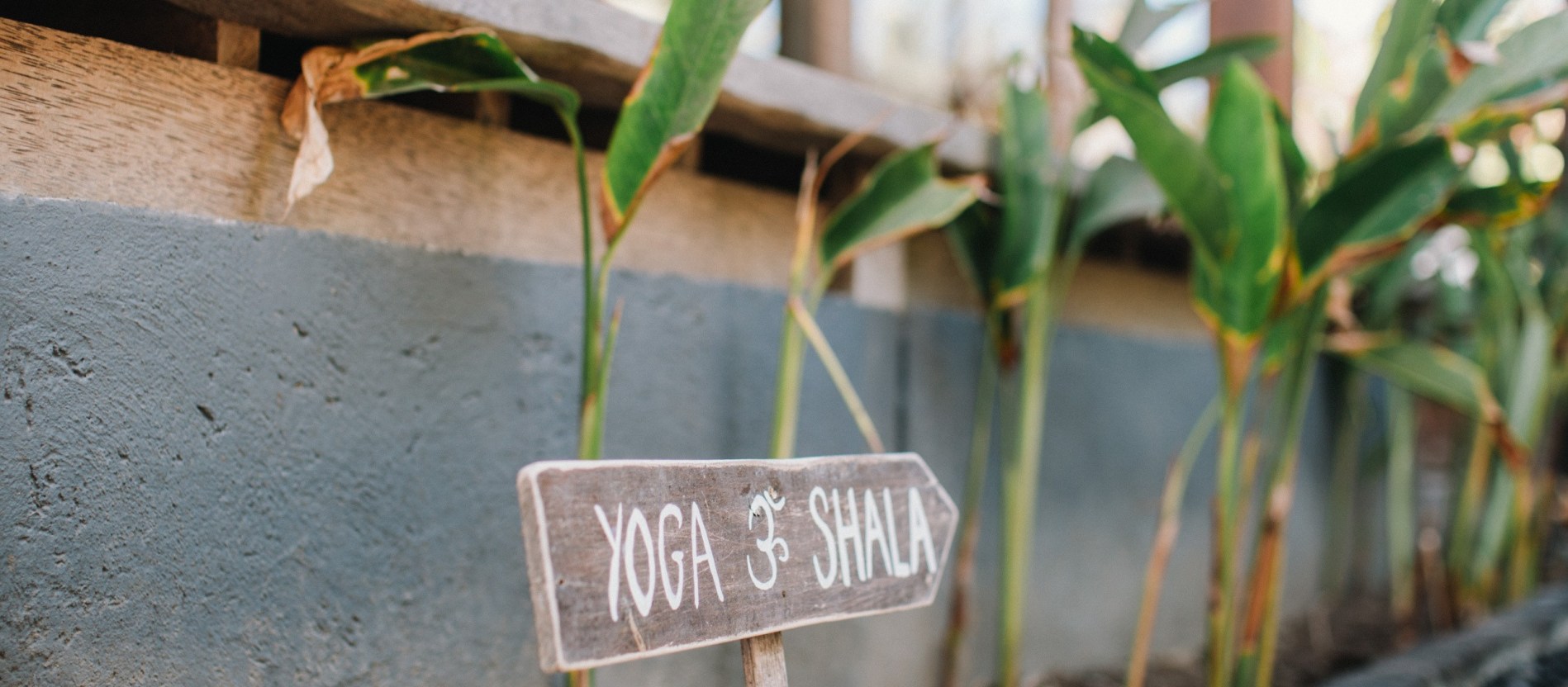 Yoga Bliss was founded in 2016, through the collaboration of international and local teachers who wanted to create a welcoming space where people could reconnect to themselves and deepen their spiritual practice. The yoga studio and retreat center is located on the peaceful Nusa Lembongan Island, just steps away from the beach. While it may be on the newer side, the school has already established itself as a top teacher training center.
Program: Yoga Bliss offers 4 different teacher training programs: The 20 Hour Restorative, 100 Hour Advanced Restorative Adjustment and Sequencing, 200 Hours Yin and Yang, and 300 Hours Advance Training. All programs are registered through the Yoga Alliance. Program content varies, but all sessions dive into philosophy, anatomy, asanas, and more.
What We Like: Yoga Bliss offers a unique variety of teacher training programs, so every yogi can find a program that best suits their needs and goals. Every program is capped at 16 students, so you'll get the small class sizes you need for adequate personal attention.
Cost: The 20 hour costs $490. The 100 hour costs $1120. The 200 hour costs $1568. The 300 hour costs $2135. These prices cover tuition, and do not include food and accommodation, but Yoga Bliss does have arrangements available.
Nusa Lembongan, Lembongan, Jungutbatu, Nusapenida, Kabupaten Klungkung, Bali 80144, Indonesia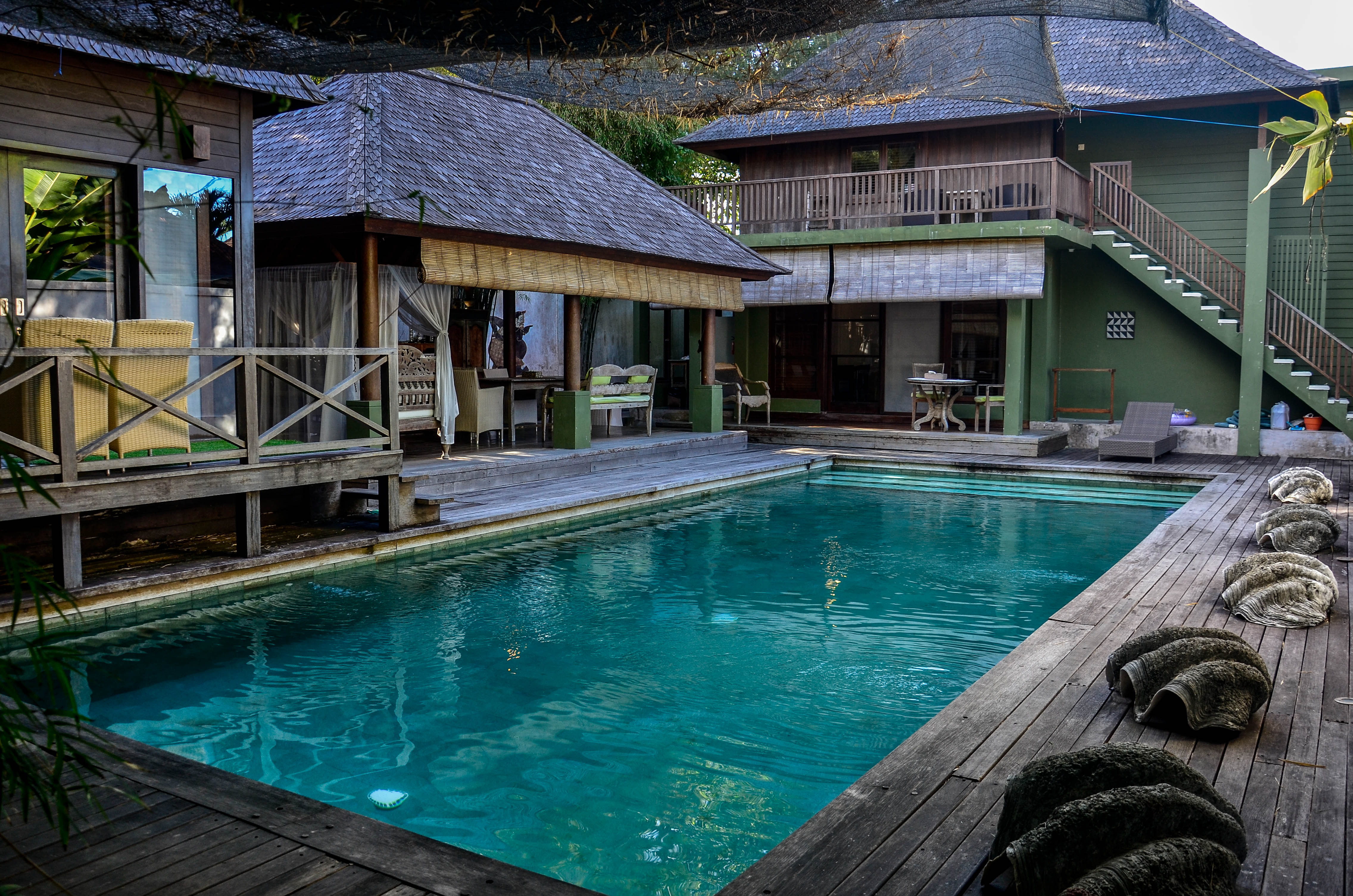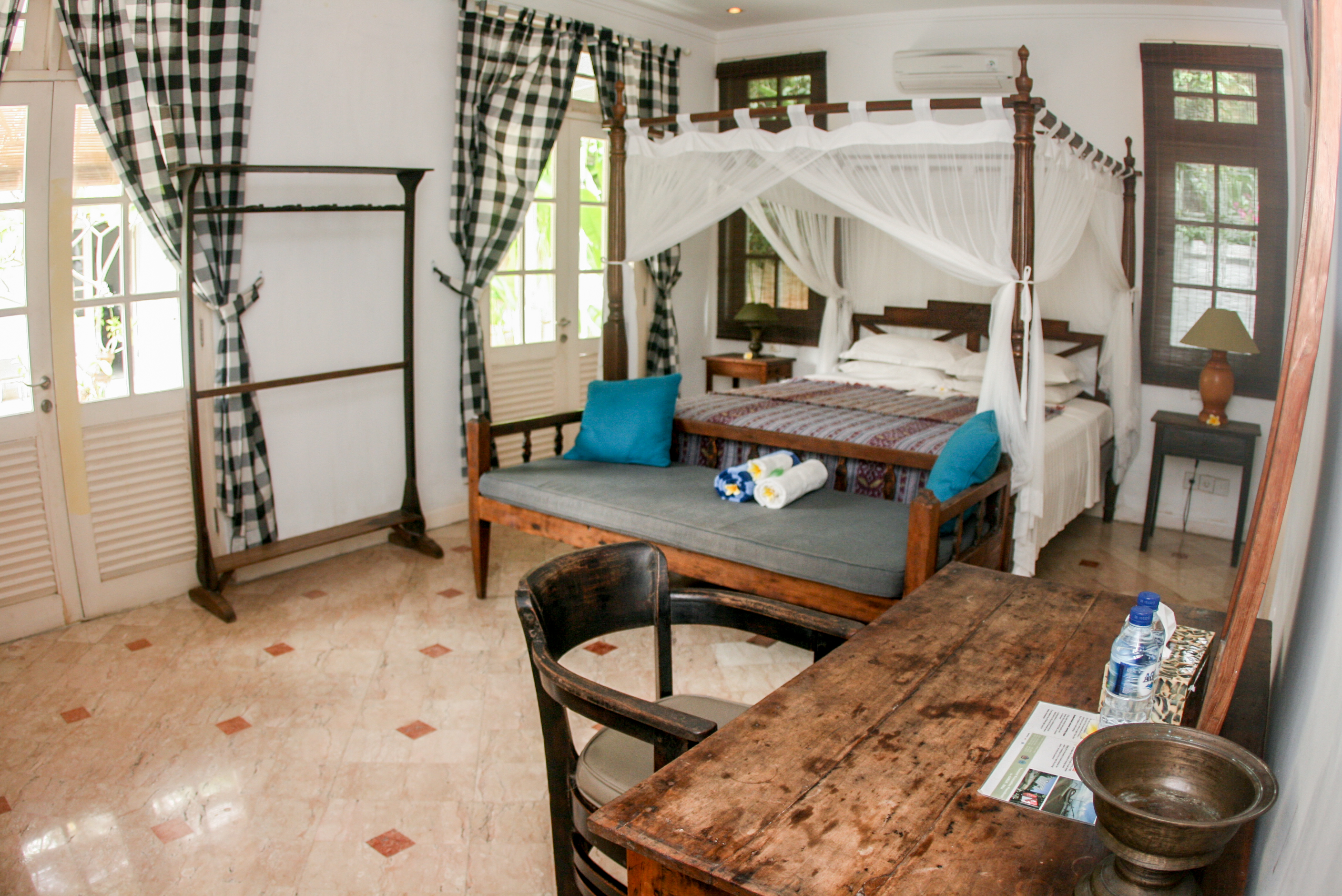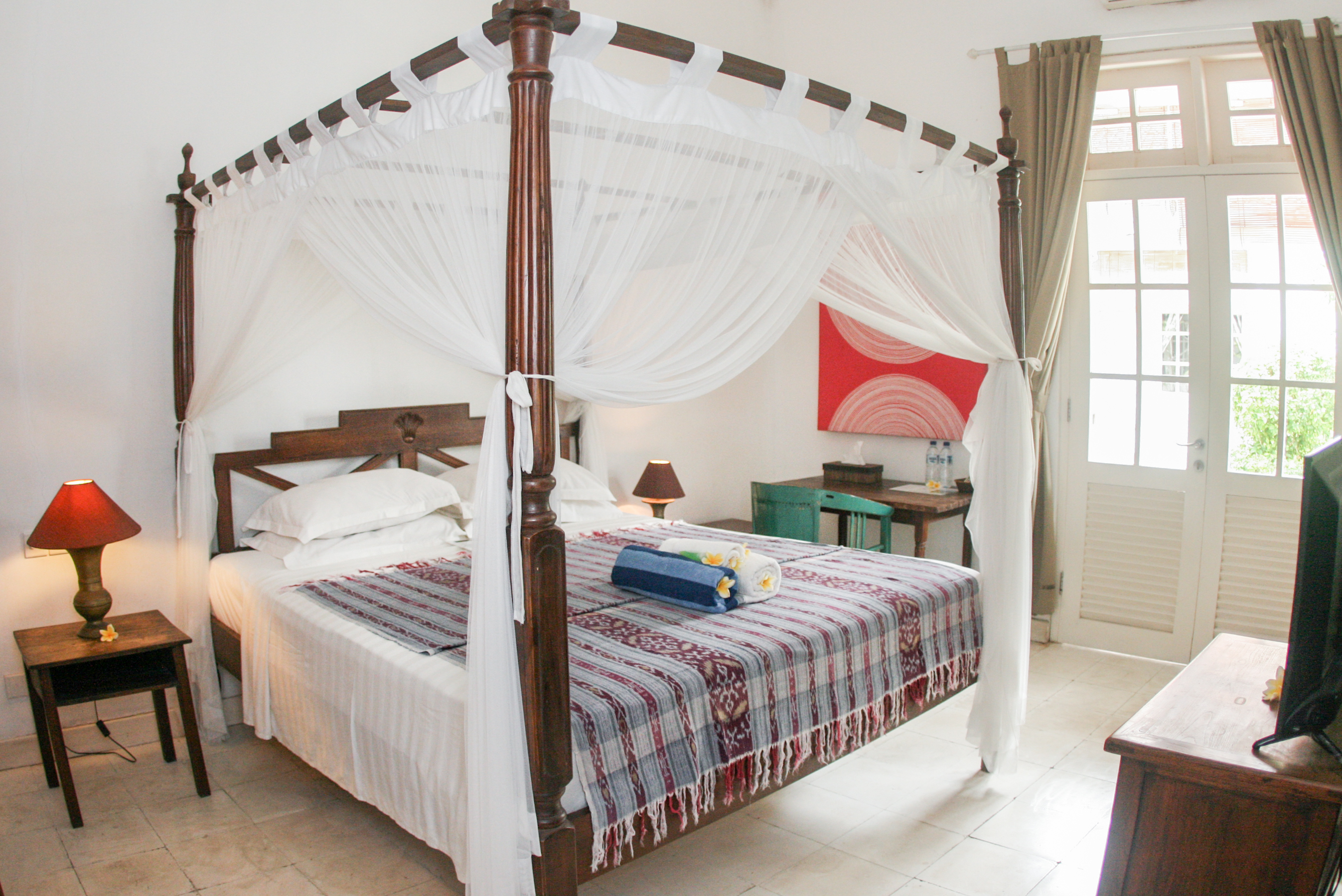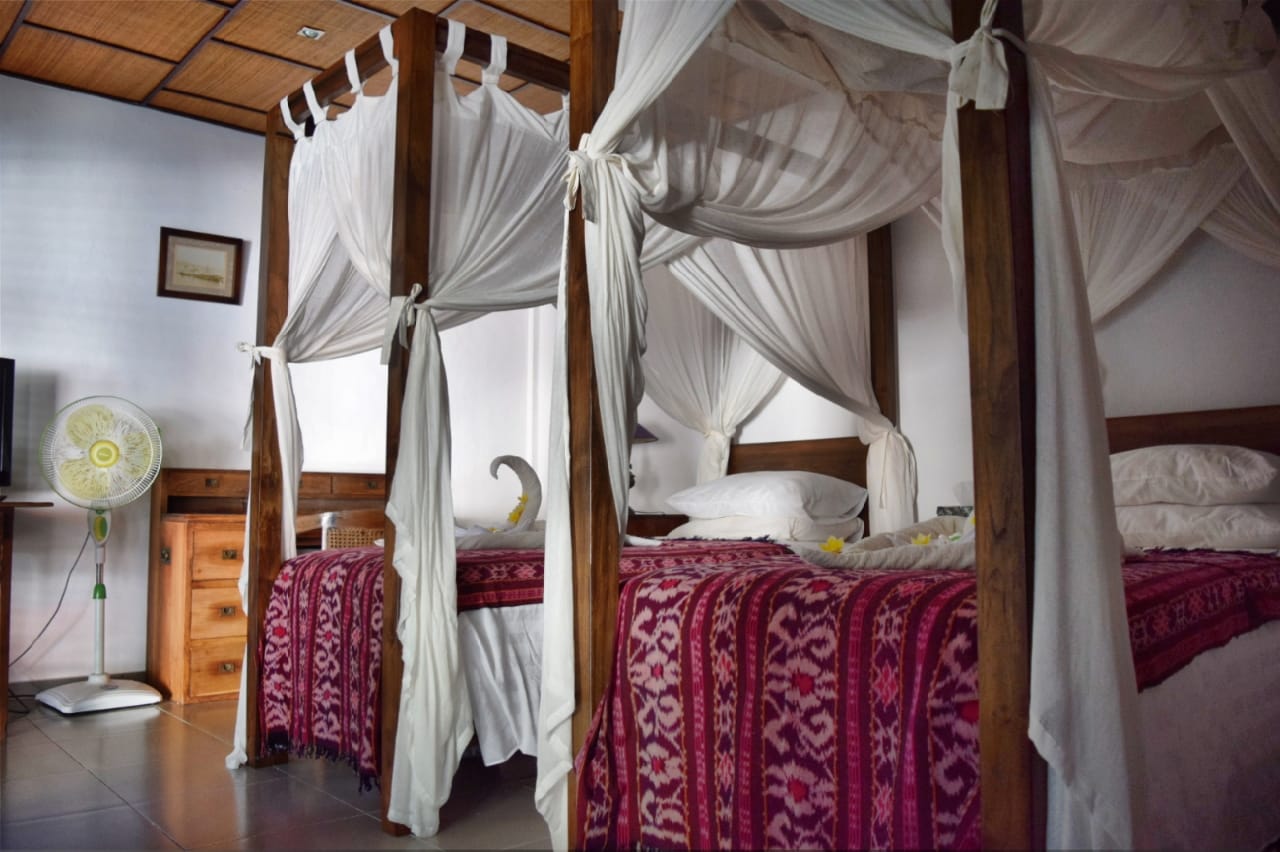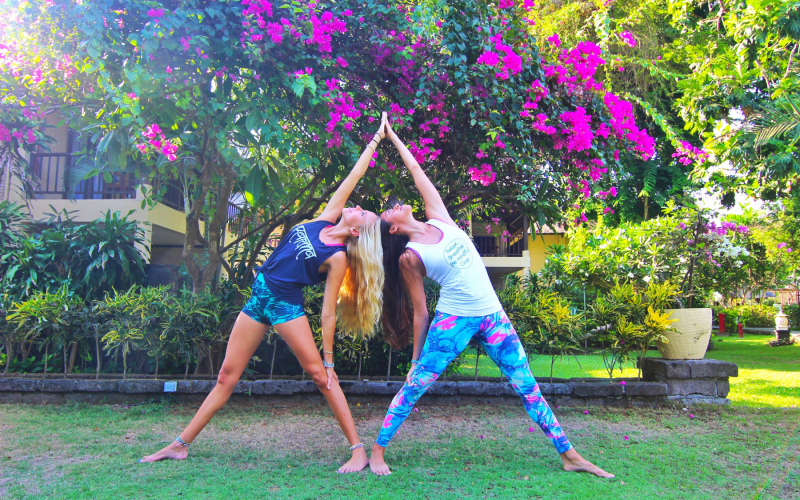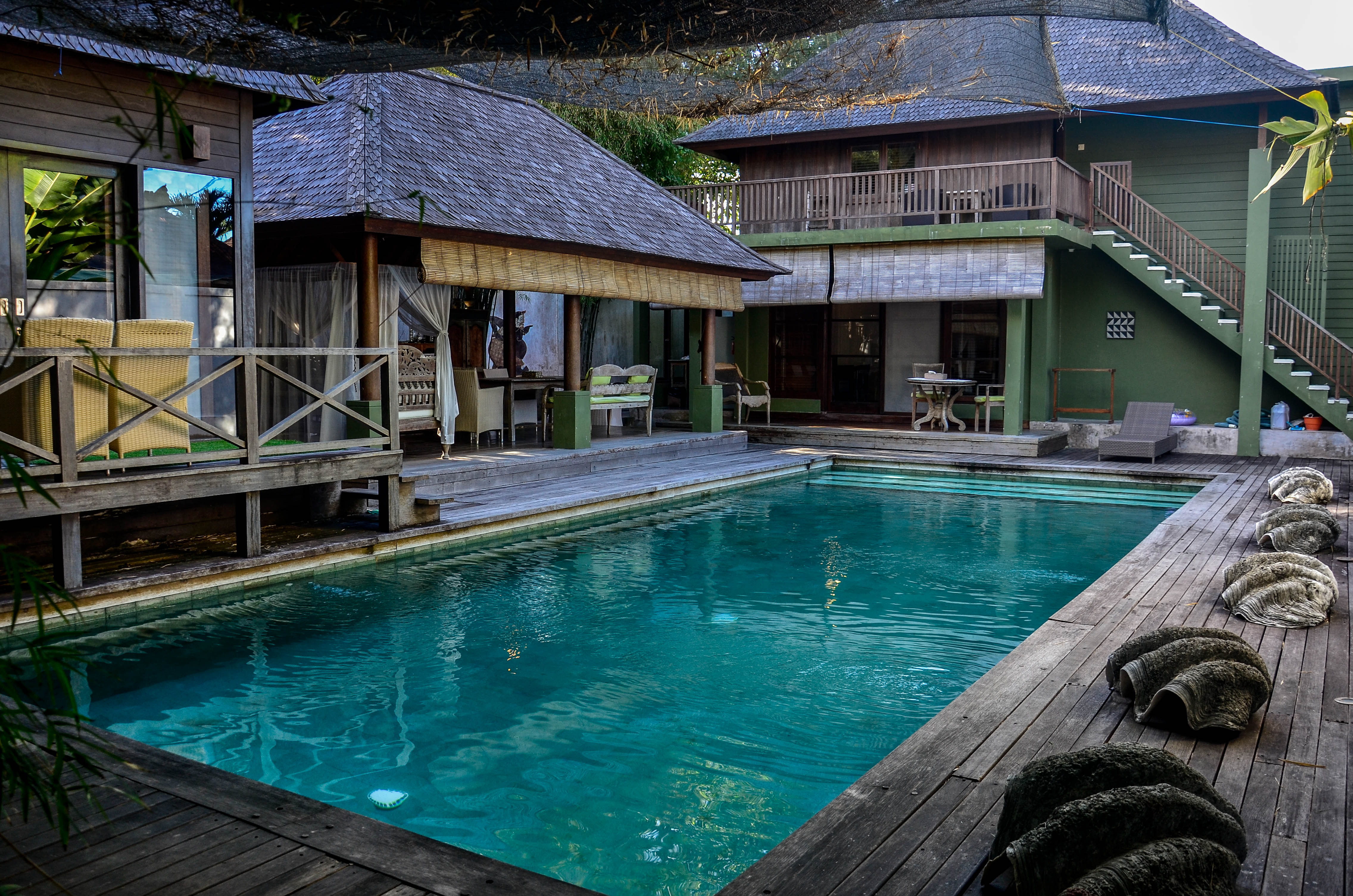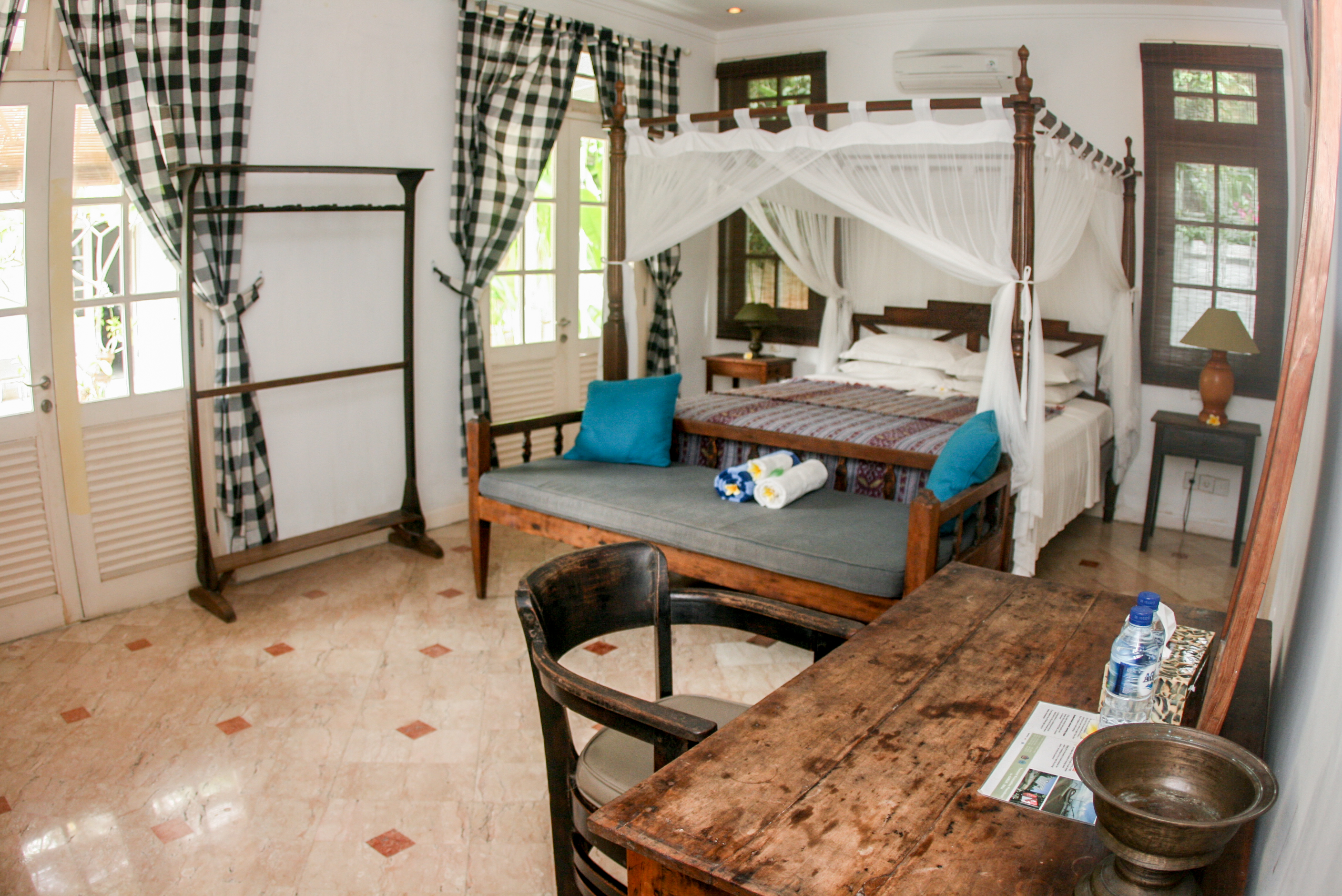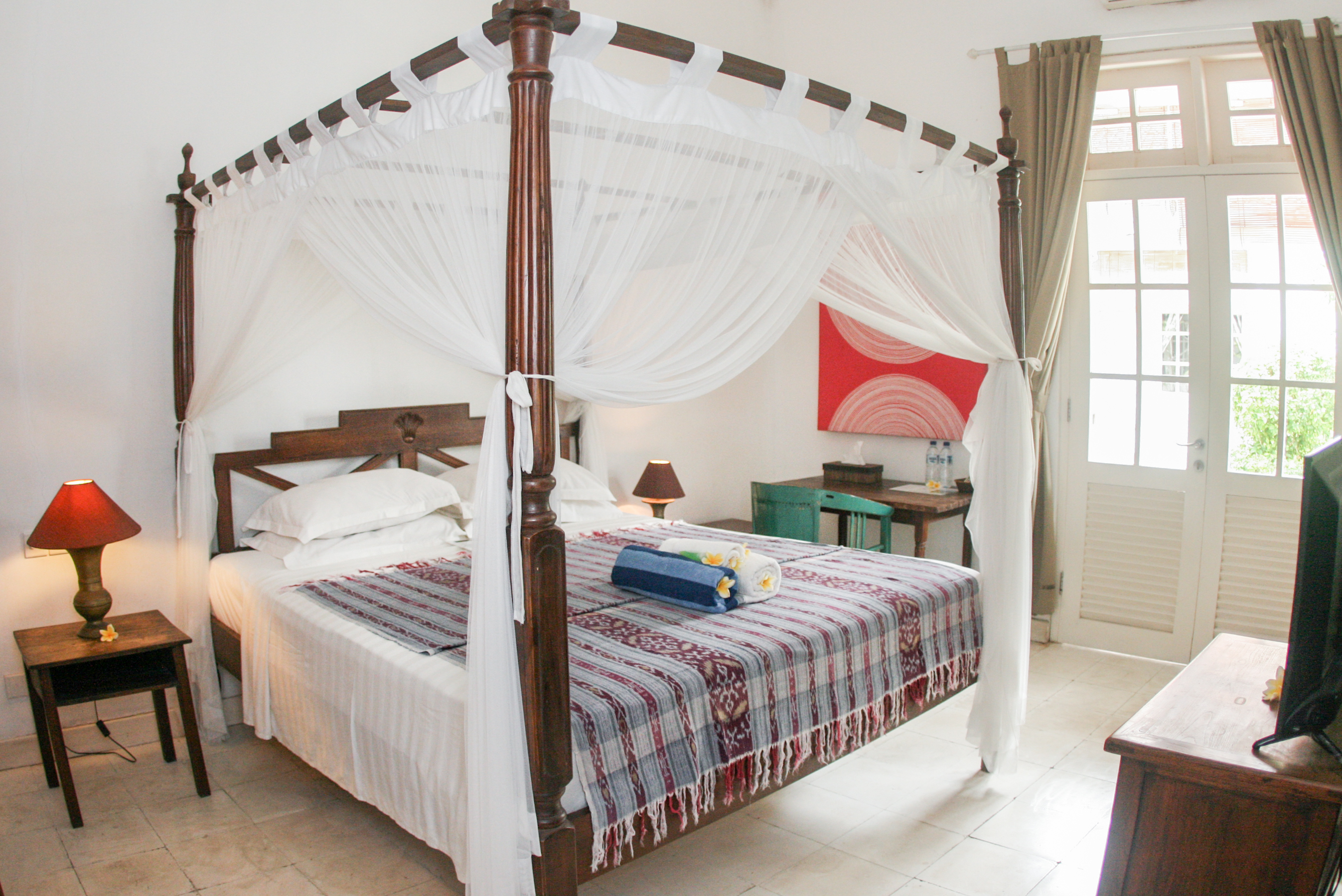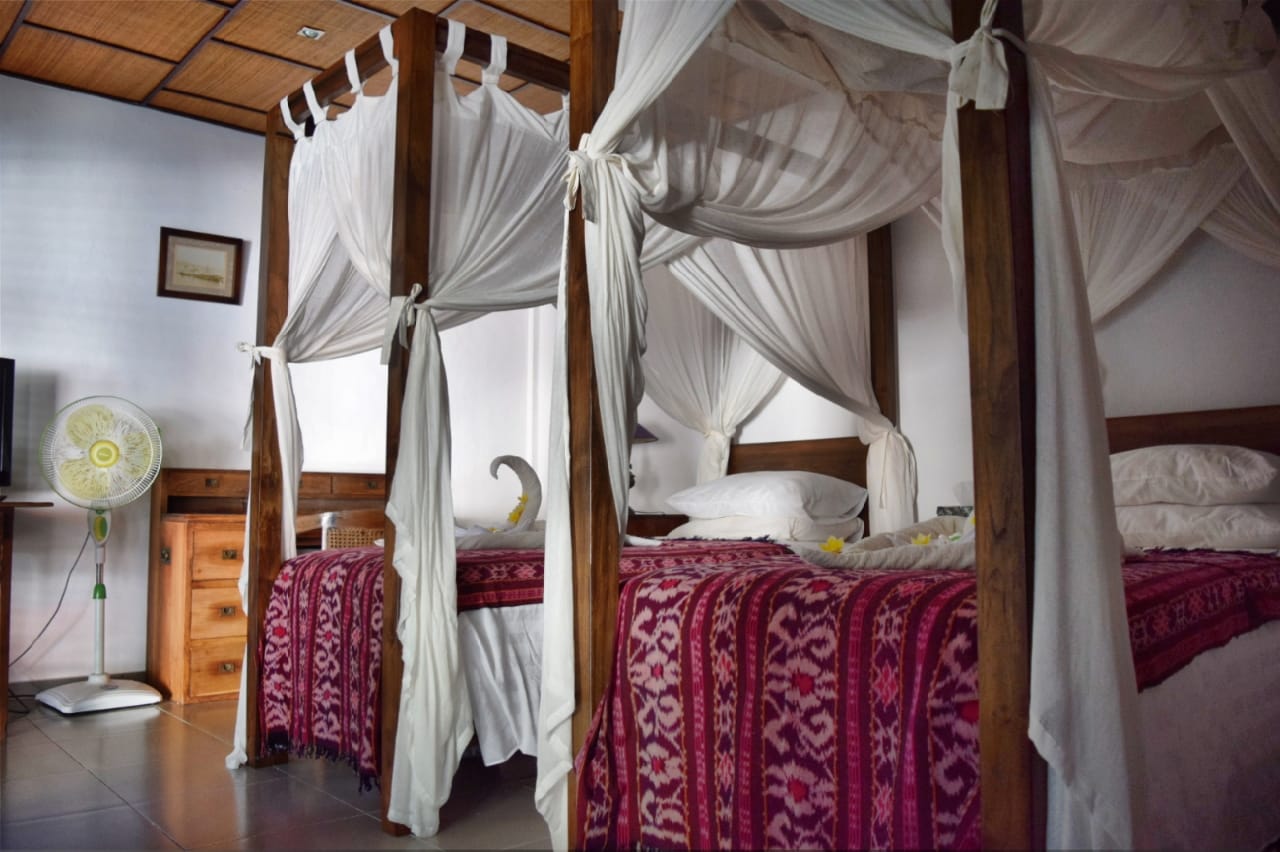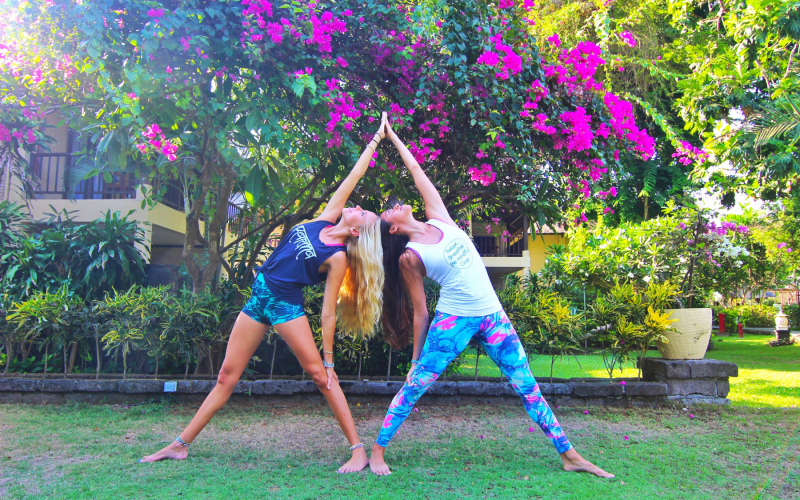 Power of Now Oasis is a retreat center, studio, and teacher training center located in the village of Sanur. The yoga shala sits on the beach, allowing practitioners to take in the ocean air and beautiful natural settings. The school is Yoga Alliance accredited, offering 200 hour teacher training in Hatha and Vinyasa styles. The teacher trainings are guided by highly experienced teachers, and create a perfect union of classical and modern yogic ideals.
Program:
The 200 hour teacher training program spans 26 days, and is lead by 3 head teachers, as well as guest experts. The program caps at 20 students. While the emphasis is on Vinyasa and Hatha, the program also dives into Yin and Ashtanga. A day consists of a meditation session, morning yoga, philosophy lectures, a posture lab, and opportunities to practice teaching.
What We Like: The program is lead by 3 head teachers, which allows for personal attention. There is also an emphasis on creating a supportive environment and cultivating lasting relationships with your peers.
Cost: The course tuition is $3100. A package that includes accommodations, food, and tuition costs $3850 for those sharing a room, and $4100 for those in a single.
Jl. Merta Sari, Sanur, Bali 80224 Indonesia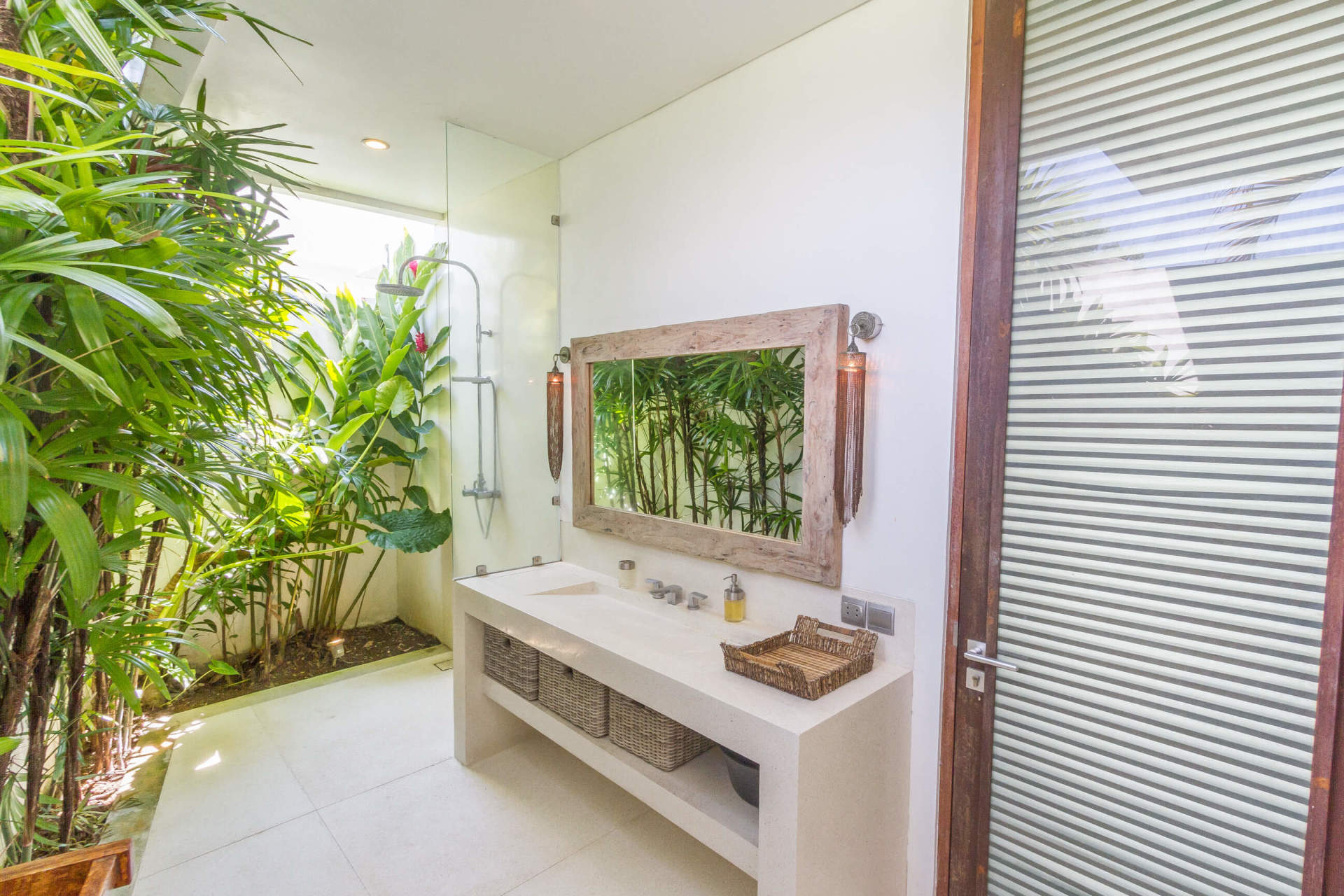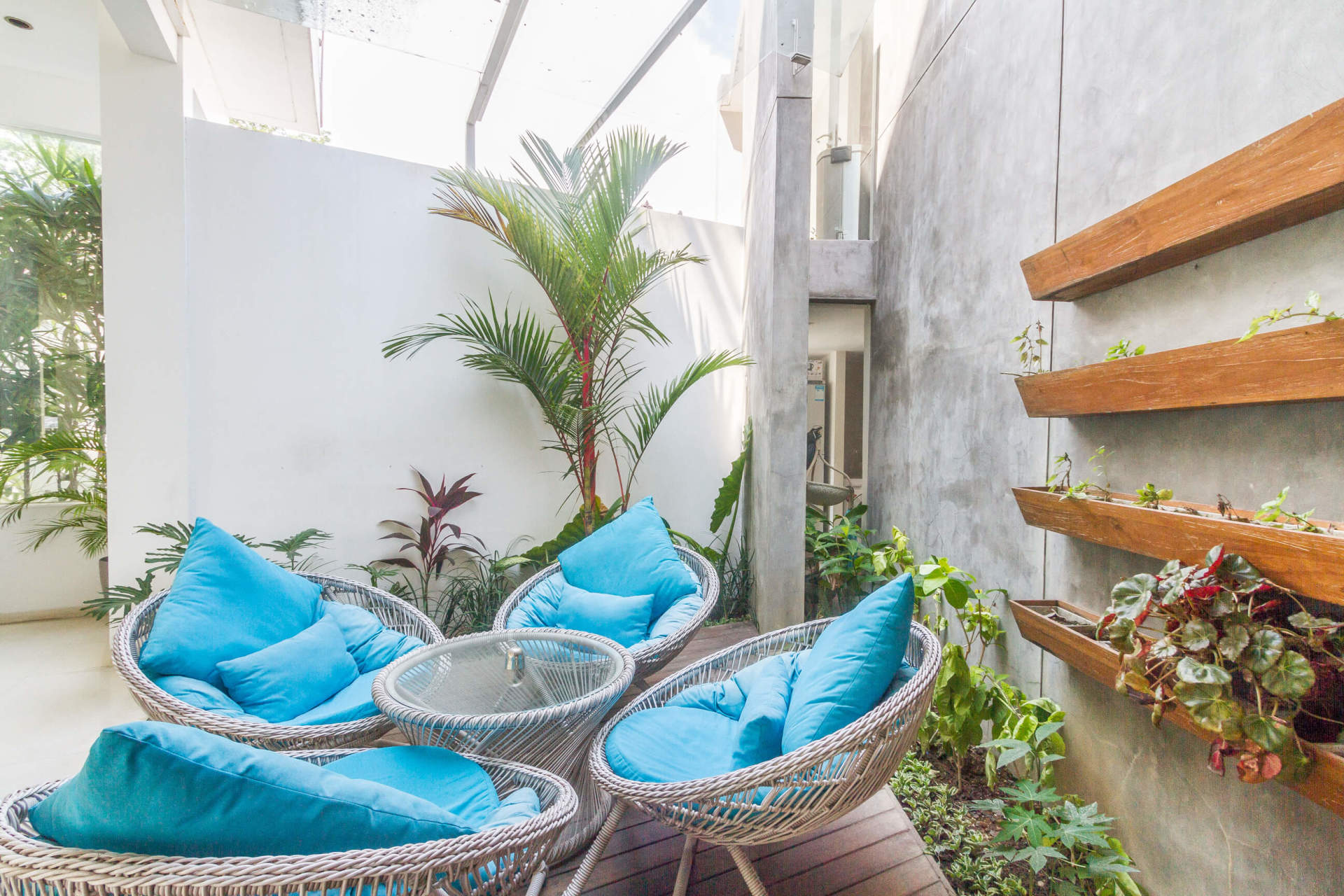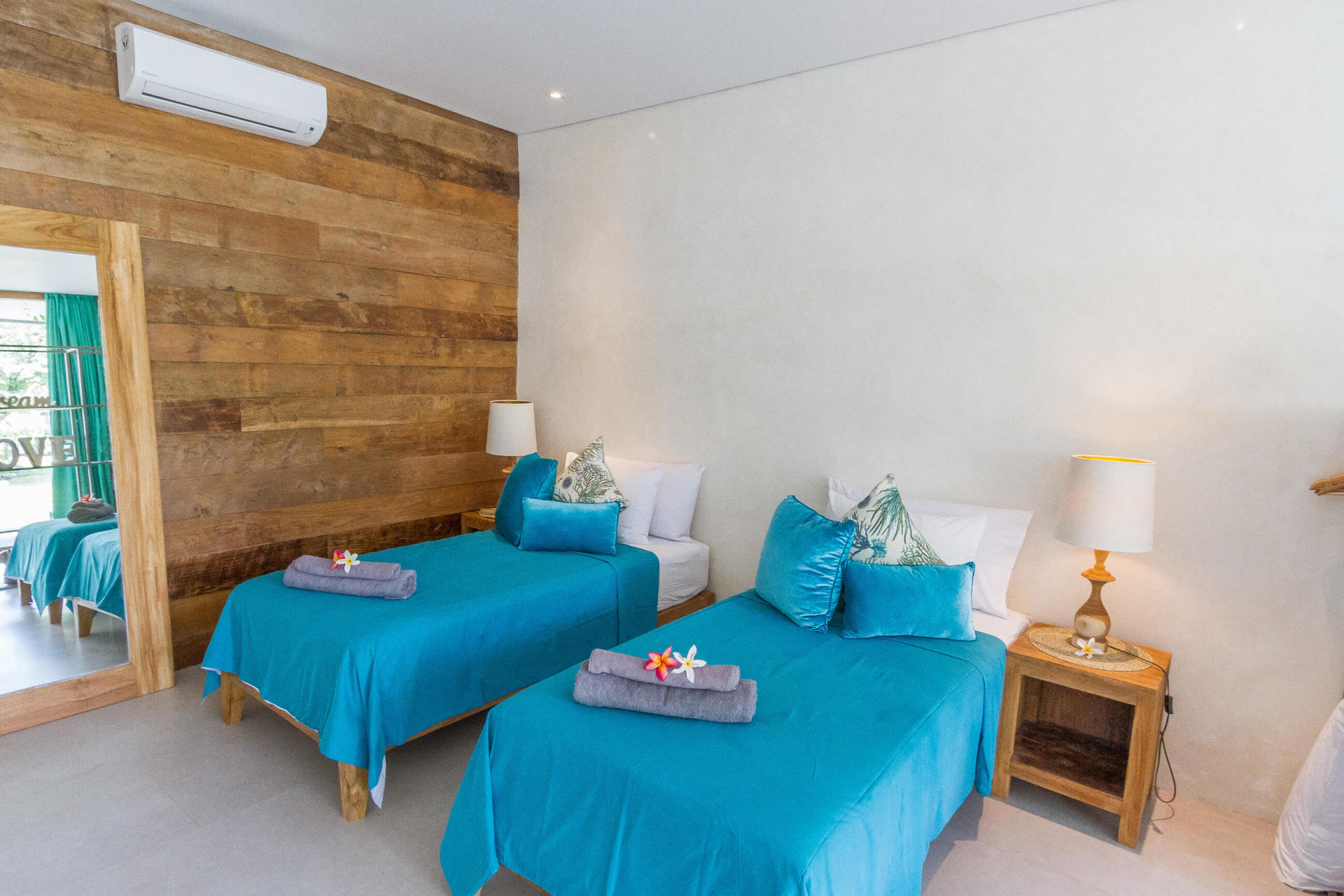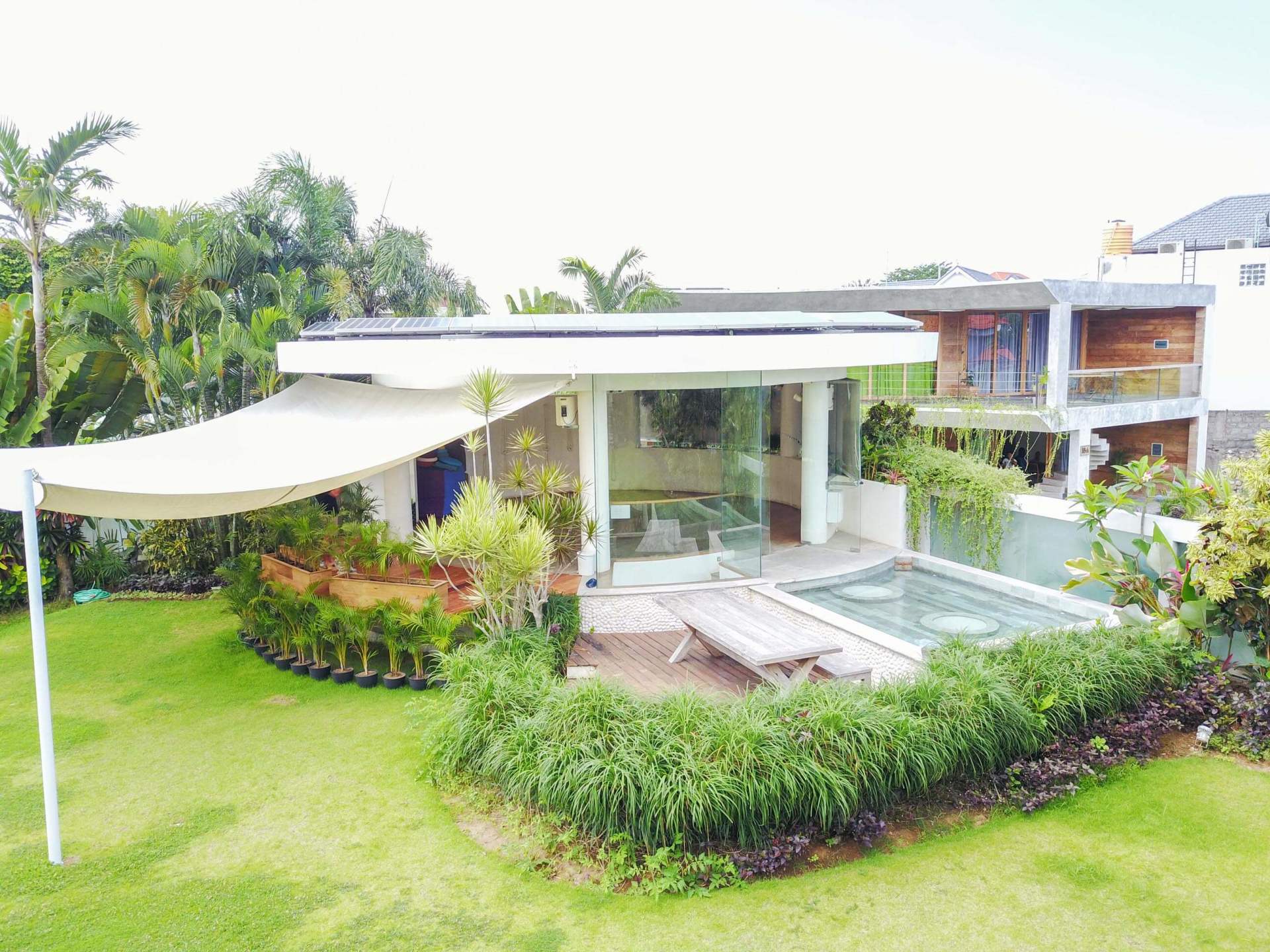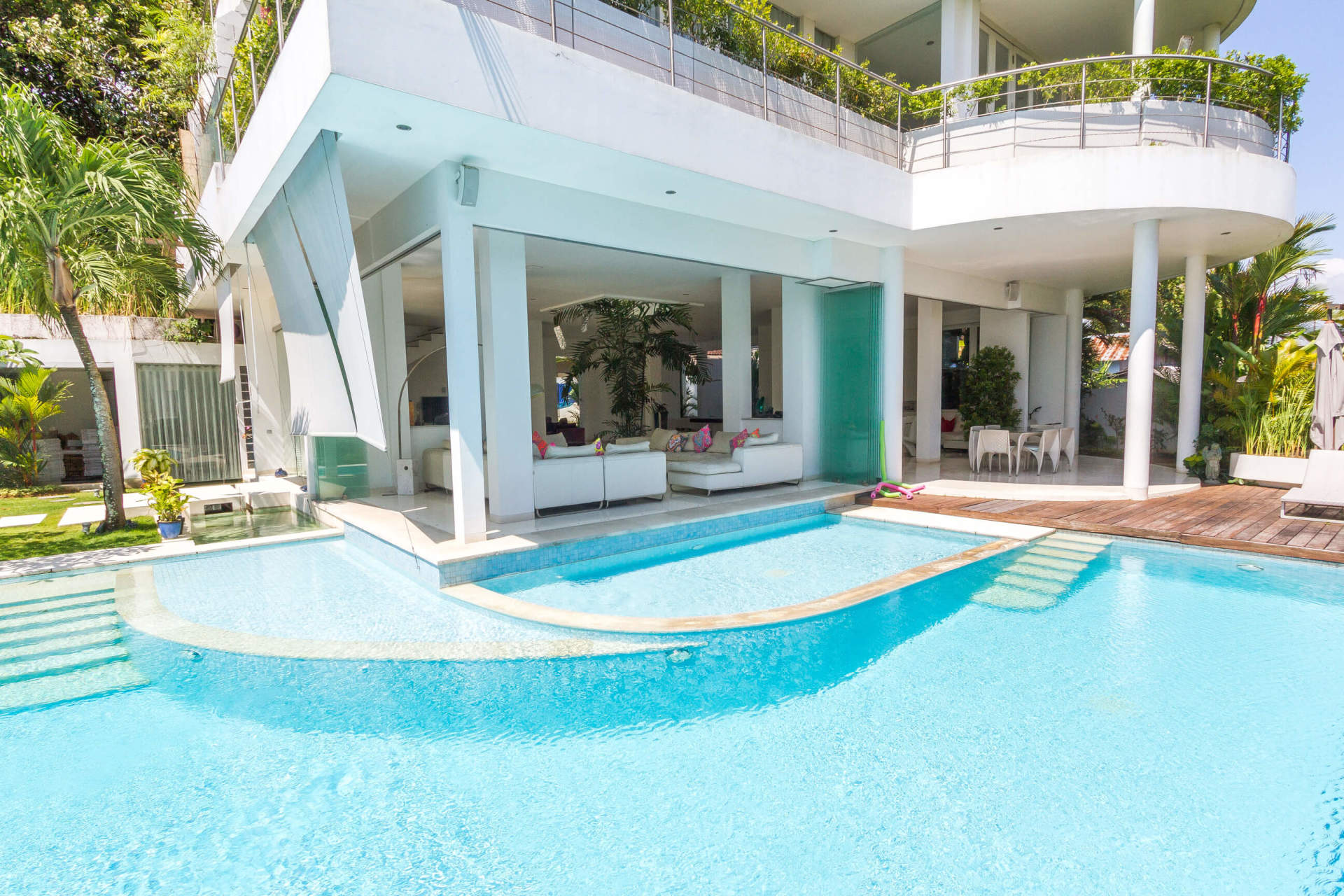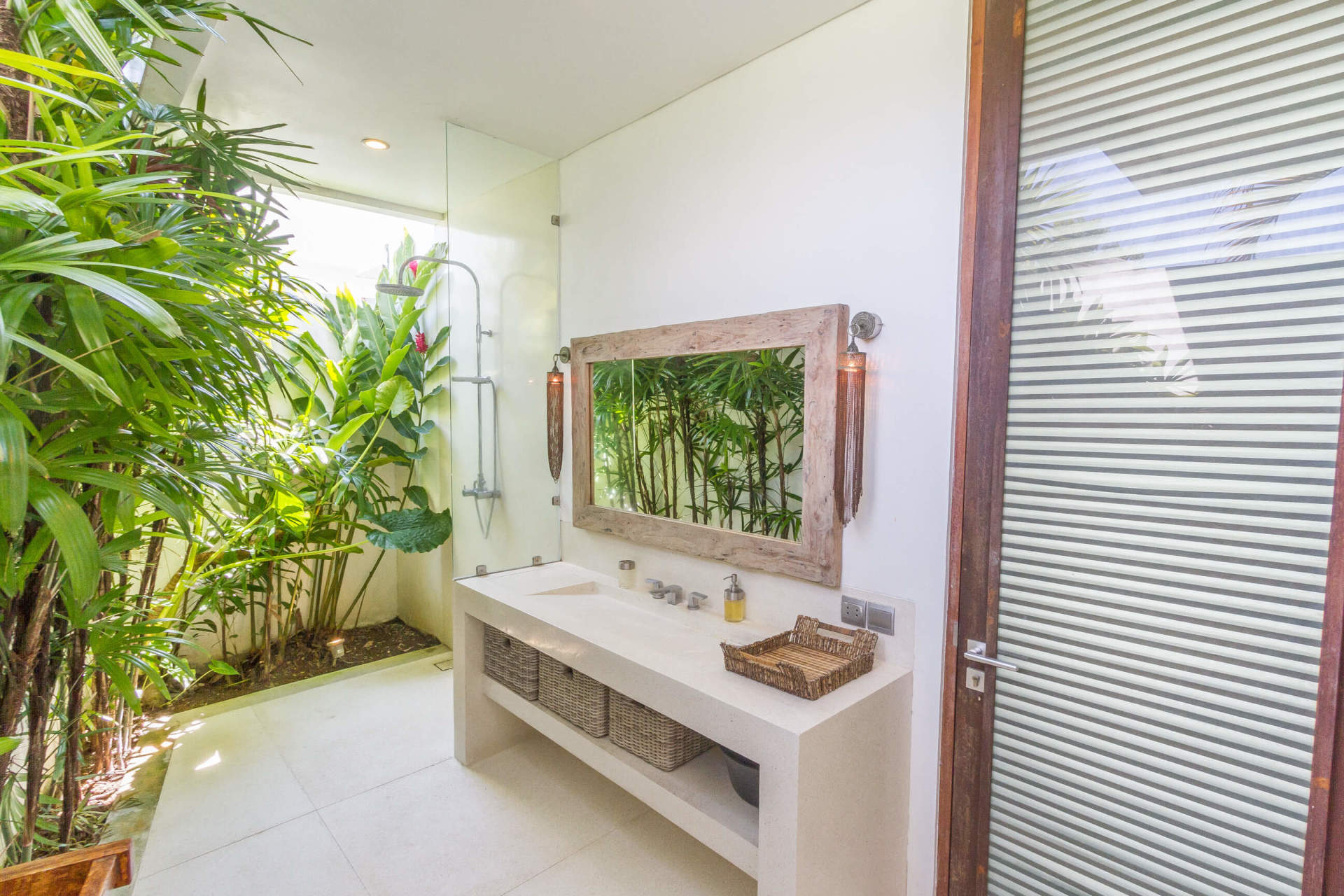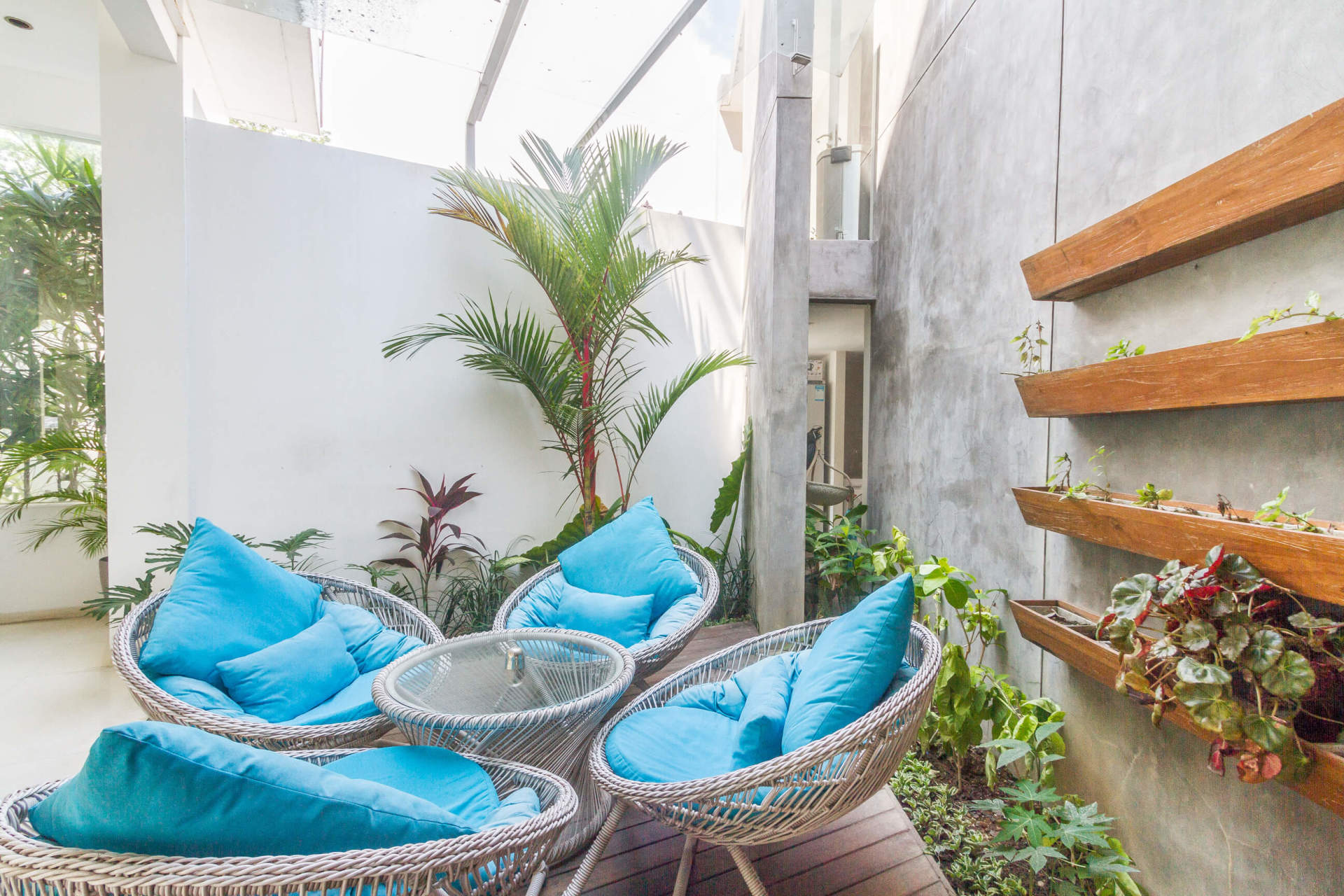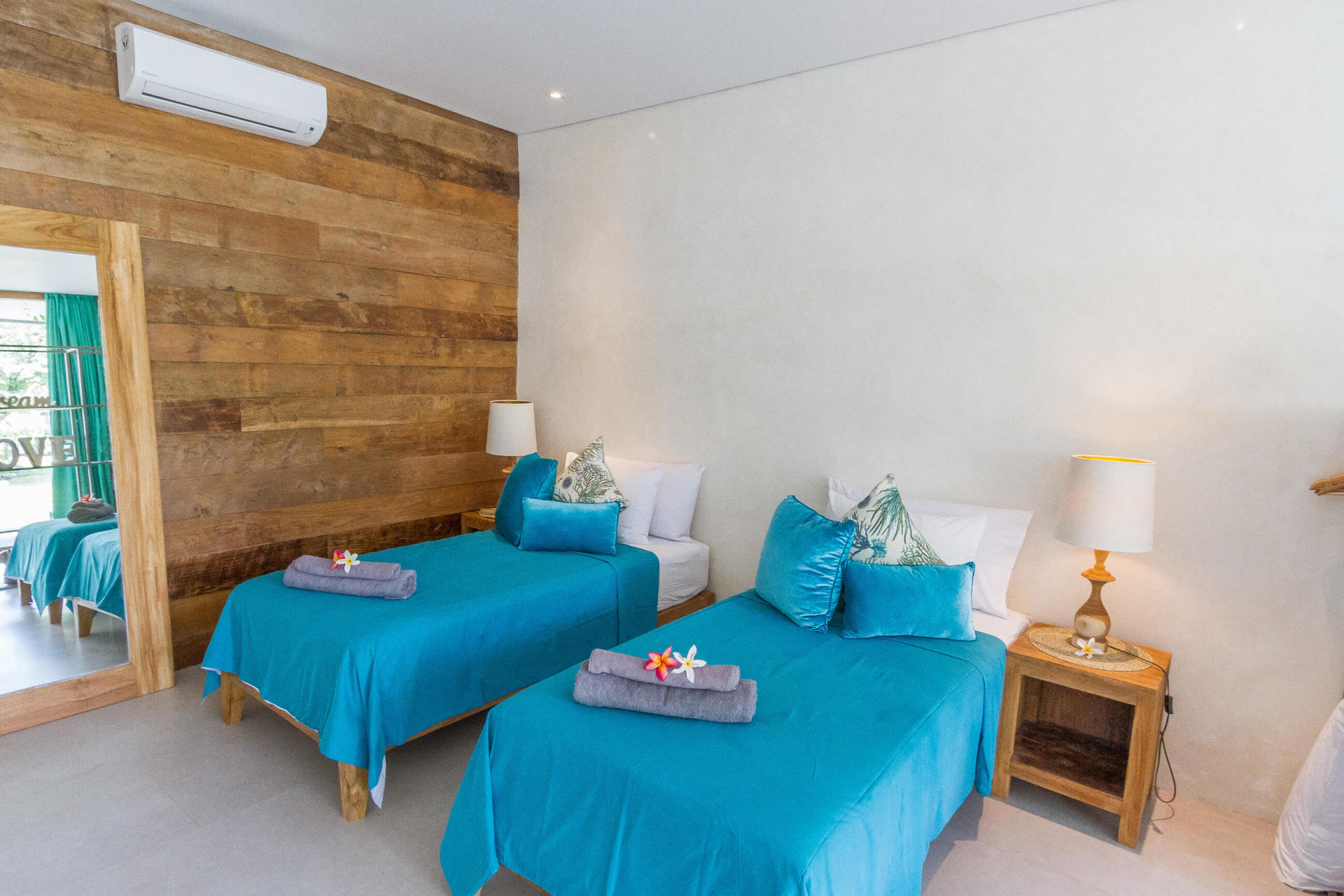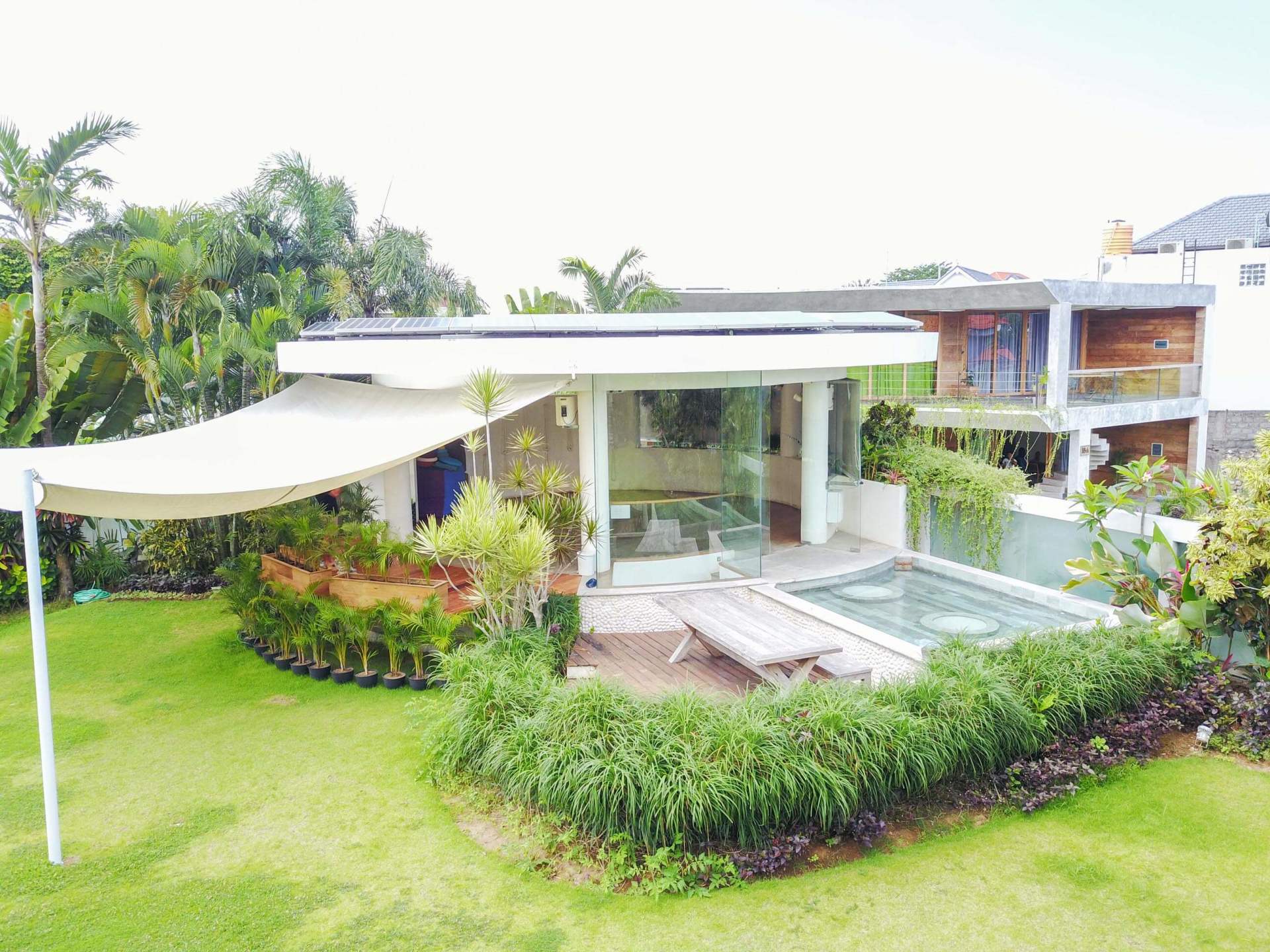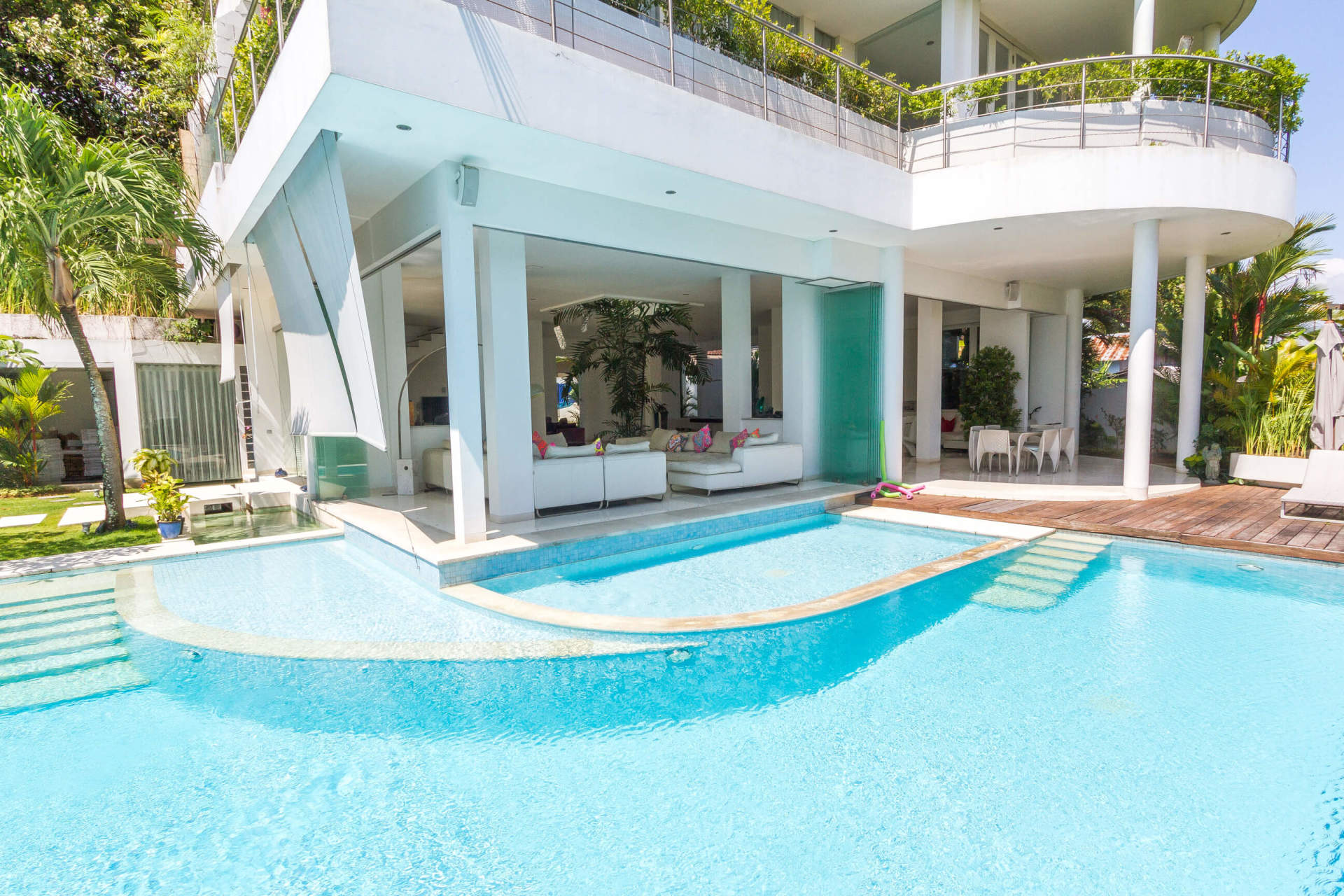 Samasti Yoga is a retreat center and school located in Canggu. The center blends the ancient knowledge of the East with the research from the West, providing an in-depth training of the practice. The teachers at Samasti Yoga have dedicated themselves to self-practice, and serve to create a supportive environment where you can work towards your goals. The 200 hour program is accredited by the Yoga Alliance.
Program: The 200 hour teacher training at Samasti Yoga is an all-encompassing, comprehensive program that dives into asana, philosophy, lifestyle, and techniques of yoga. The retreat-style teacher training offers luxury accommodations, daily pranayama, meditation, and mantra classes, and opportunities to enjoy outdoor activities like surfing. There are two hour daily asana classes, in Hatha/Vinyasa, Restorative, Power yoga, Yin and Yang, and Yoga Nidra.
What We Like: The program is comprehensive, but is designed to give you the time to explore the area and all that Canggu has to offer. You will get your in-depth training, but will still have time to truly experience Bali.
Cost: The program costs $3572, including accommodations.
Jl. Bucu No.33, Kerobokan, Kec. Kuta Utara, Kabupaten Badung, Bali 80361, Indonesia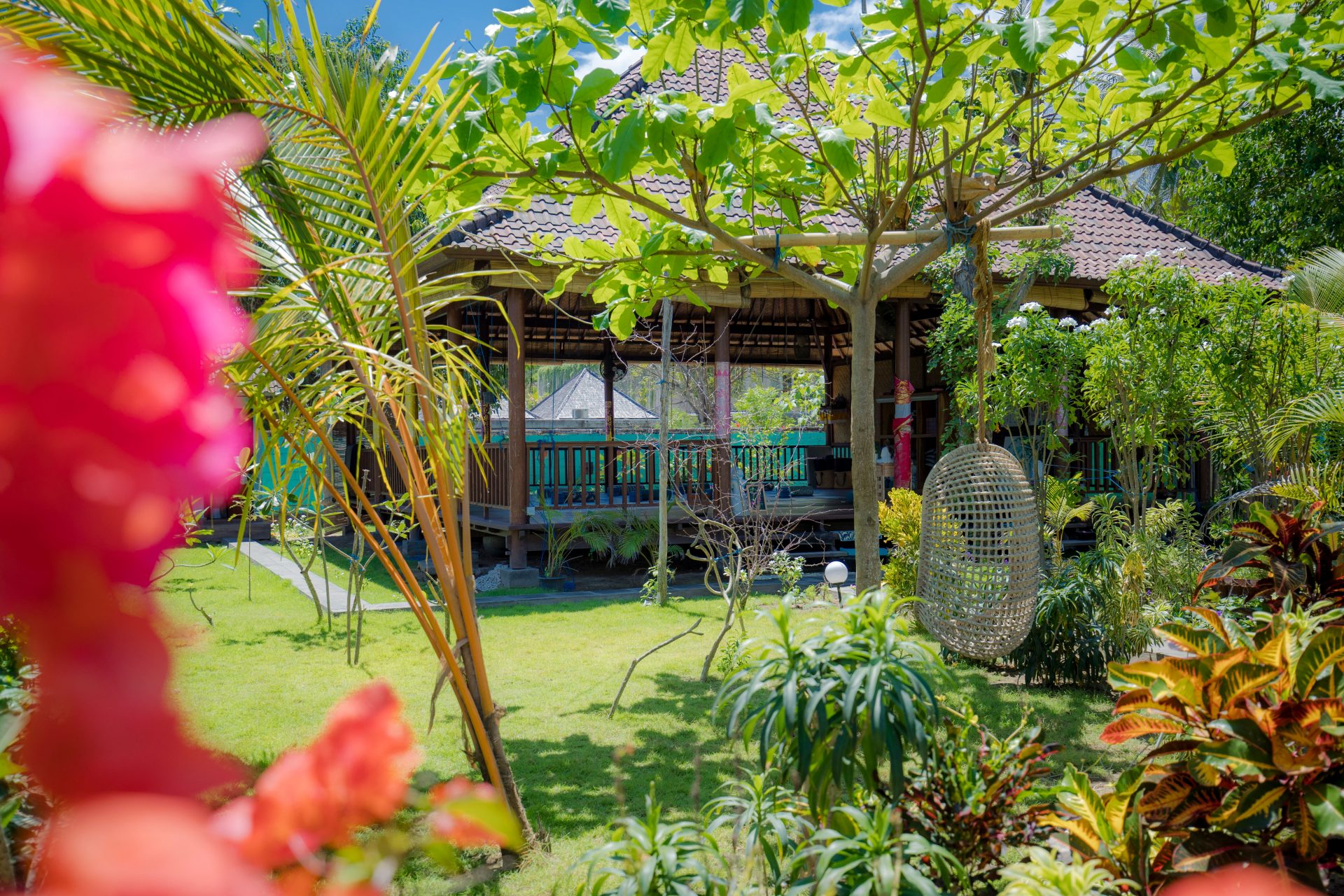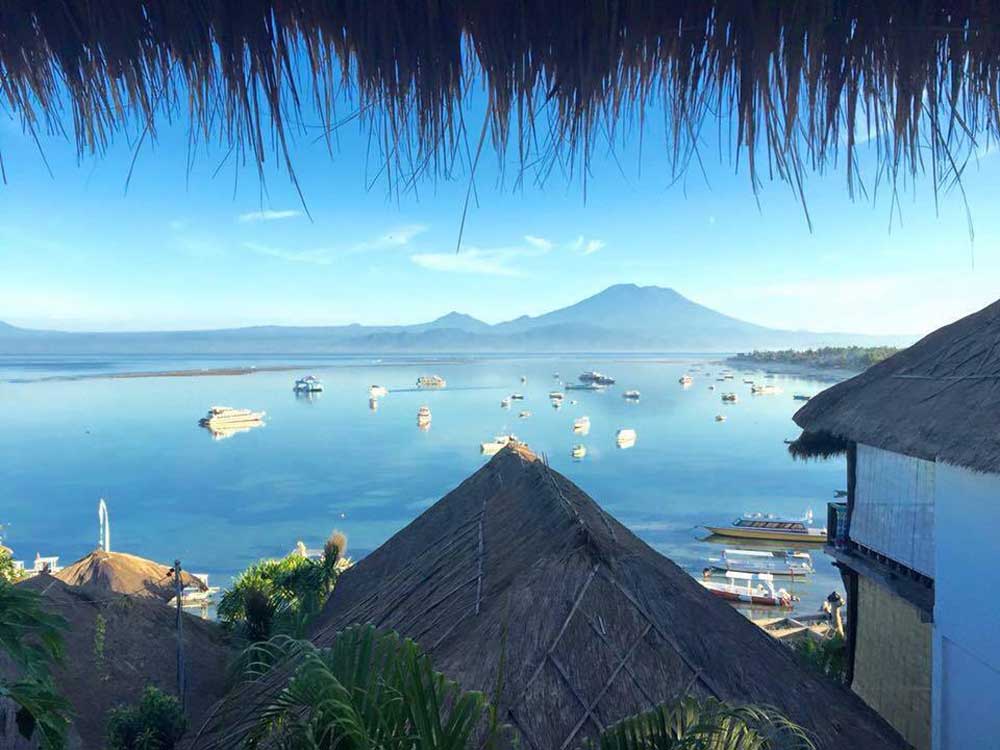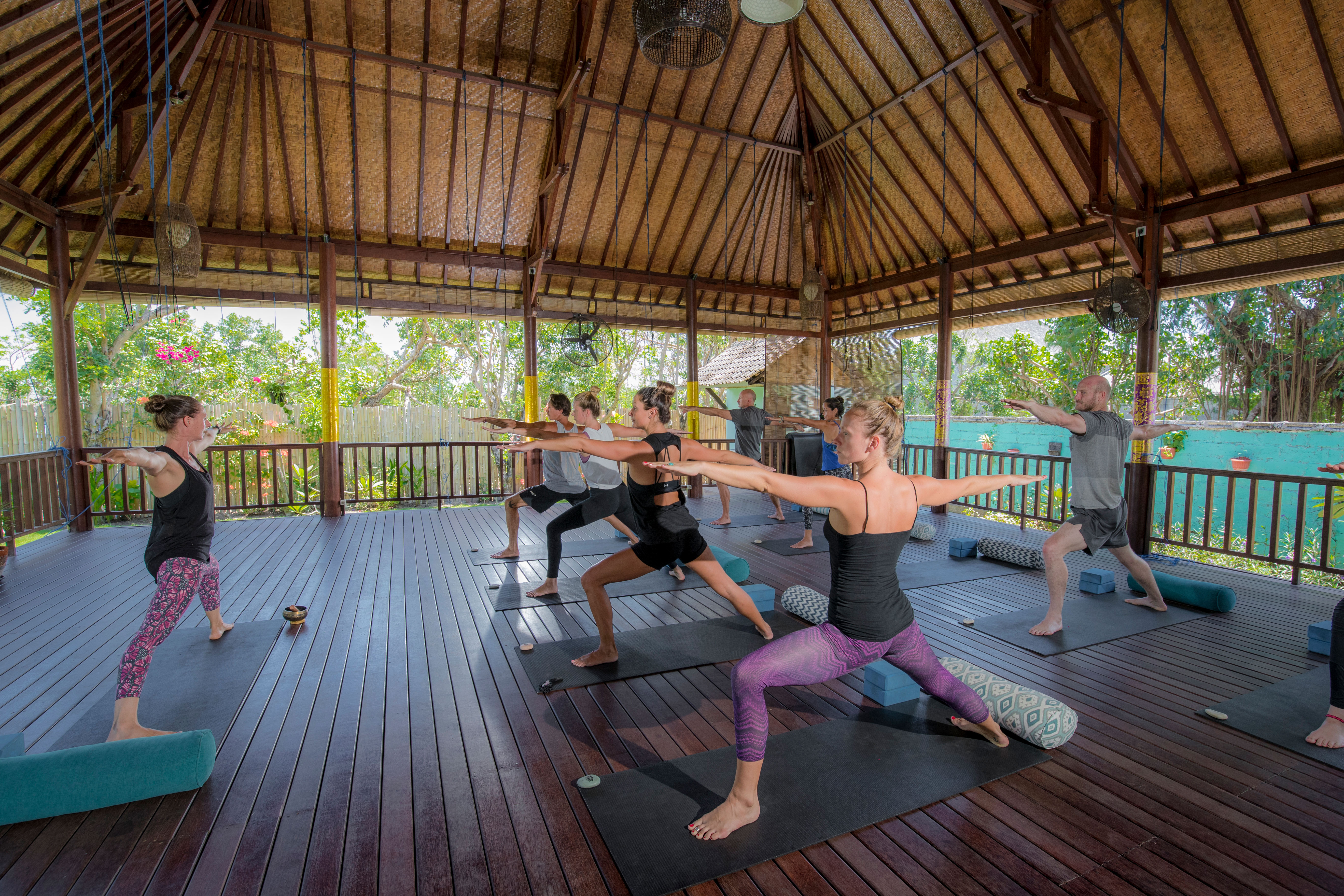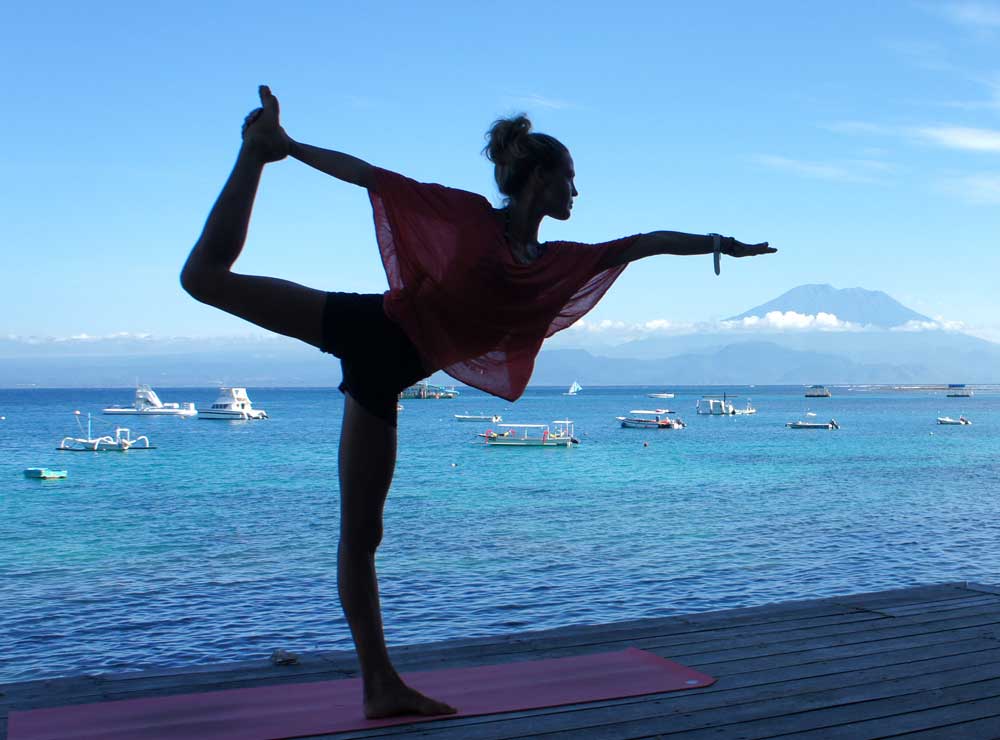 IMG_7105-©Federico-Vanno-Liquid-Barrel-e1557731698881
IMG_7167-©Federico-Vanno-Liquid-Barrel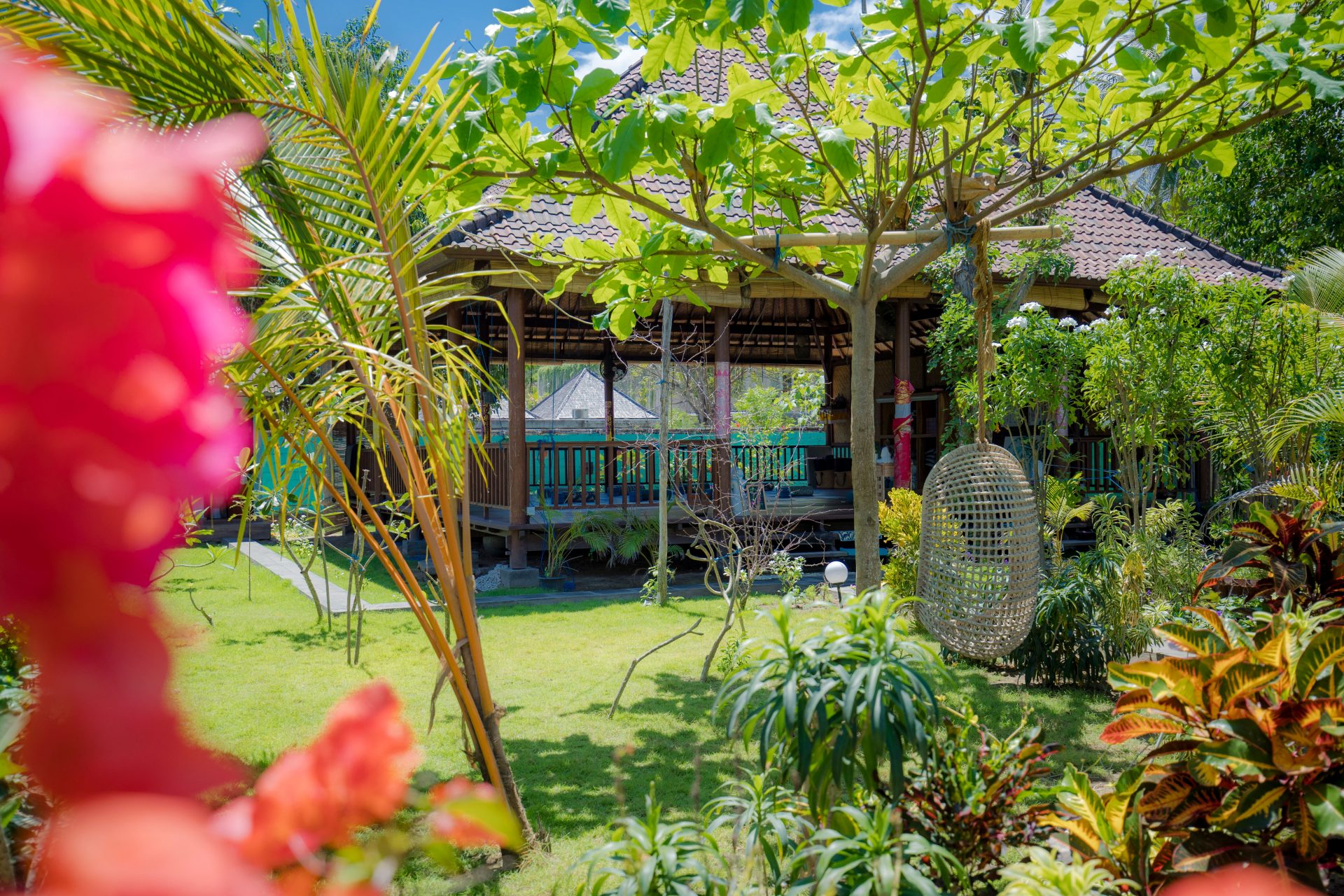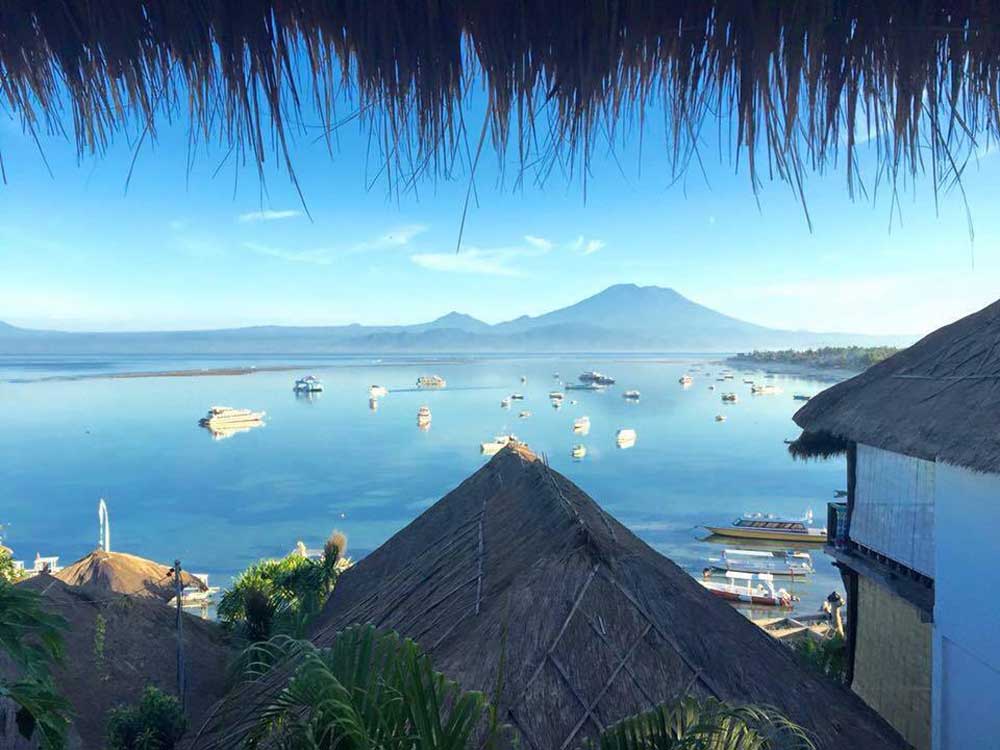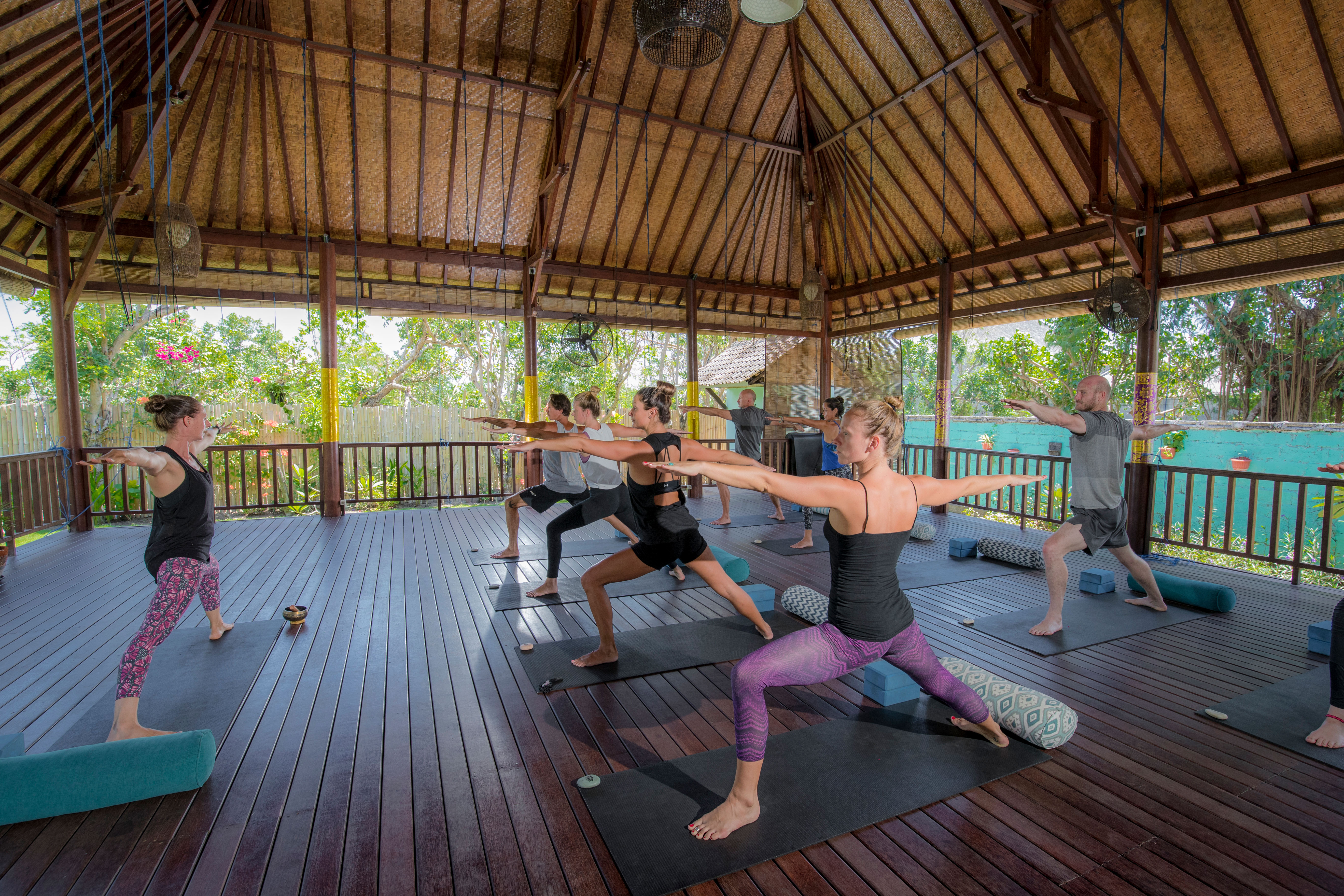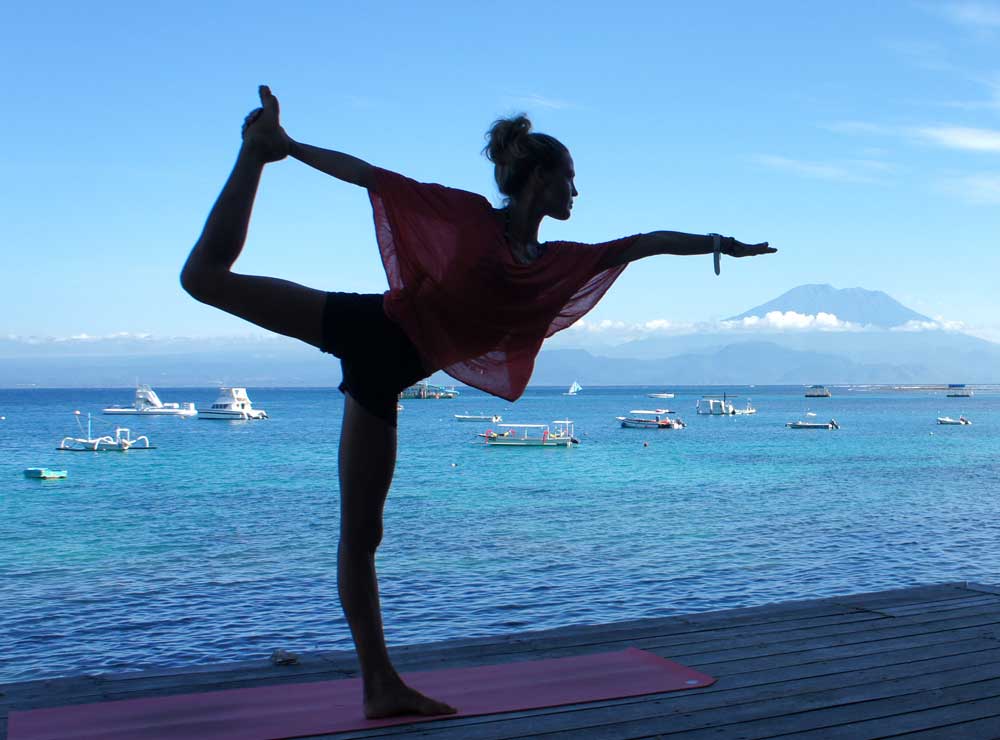 Serenity Yoga is a studio, retreat, and teacher training center located on the peaceful island of Nusa Lembongan. The sanctuary is close to the beach, and it features a gorgeous shala surrounded by nature. The 200 Hour Teacher Training and the 50 hour Vinyasa and Yin Yoga Teacher Training is open to both aspiring teachers and those who simply want to deepen their practice.
Program: The Yoga Alliance accredited 200 Hour Teacher Training program includes daily Vinyasa or Hatha asana, guided meditation and pranayama, philosophy, and yogic discussion. It will help you develop your voice as a teacher, and learn effective teaching techniques. The 50 Hour programs include study of asana, anatomy, sequencing, pranayama, meditation, philosophy, prana, adjustments, and more. It prepares you to confidently teach a 90 minute yoga class.
What We Like: The Serenity Yoga programs were the first Yoga Alliance accredited trainings on the island, and they go beyond the minimum requirements by implementing teaching methodology, anatomy, techniques, and more.
Cost: The 200 Hour Teacher Training costs $2900 (1 month). The 50 Hour Teacher Training costs $950.
Puri Kirana Bungalows, Jalan Raya Jungut Batu, Jungutbatu, Nusapenida, Nusa Lembongan, Bali 80771, Indonesia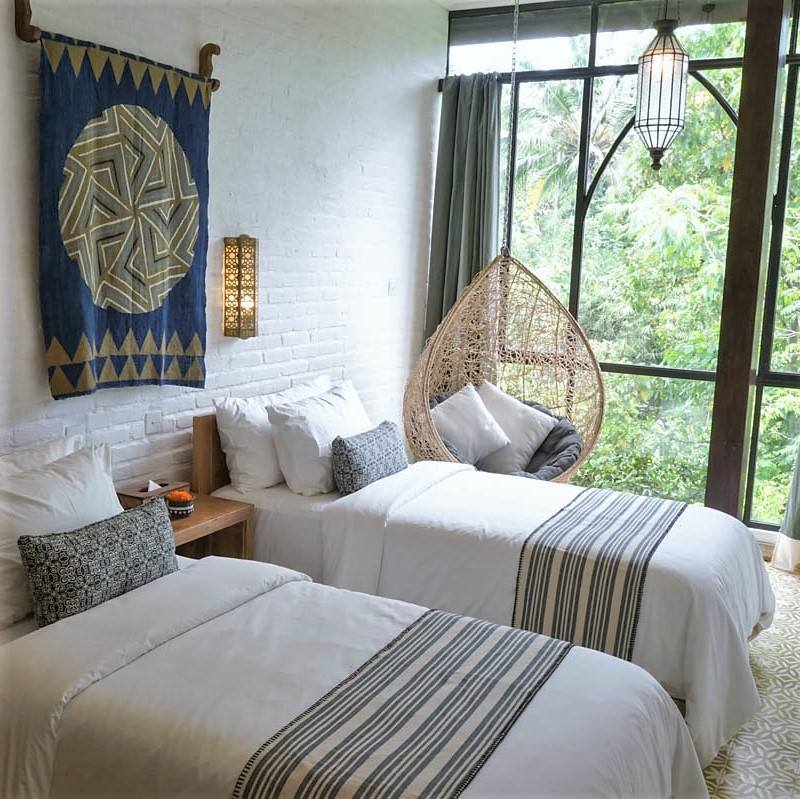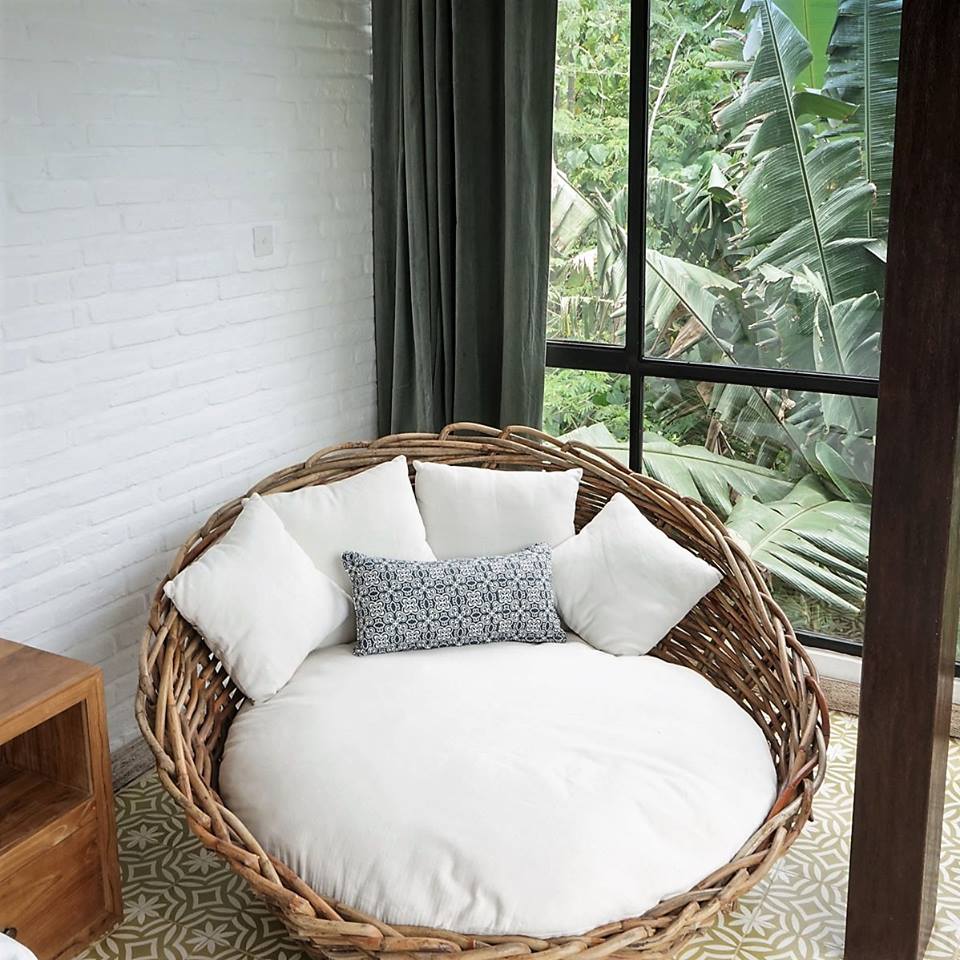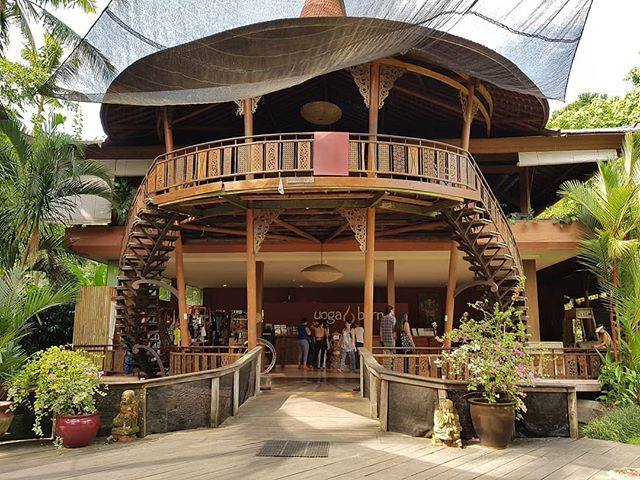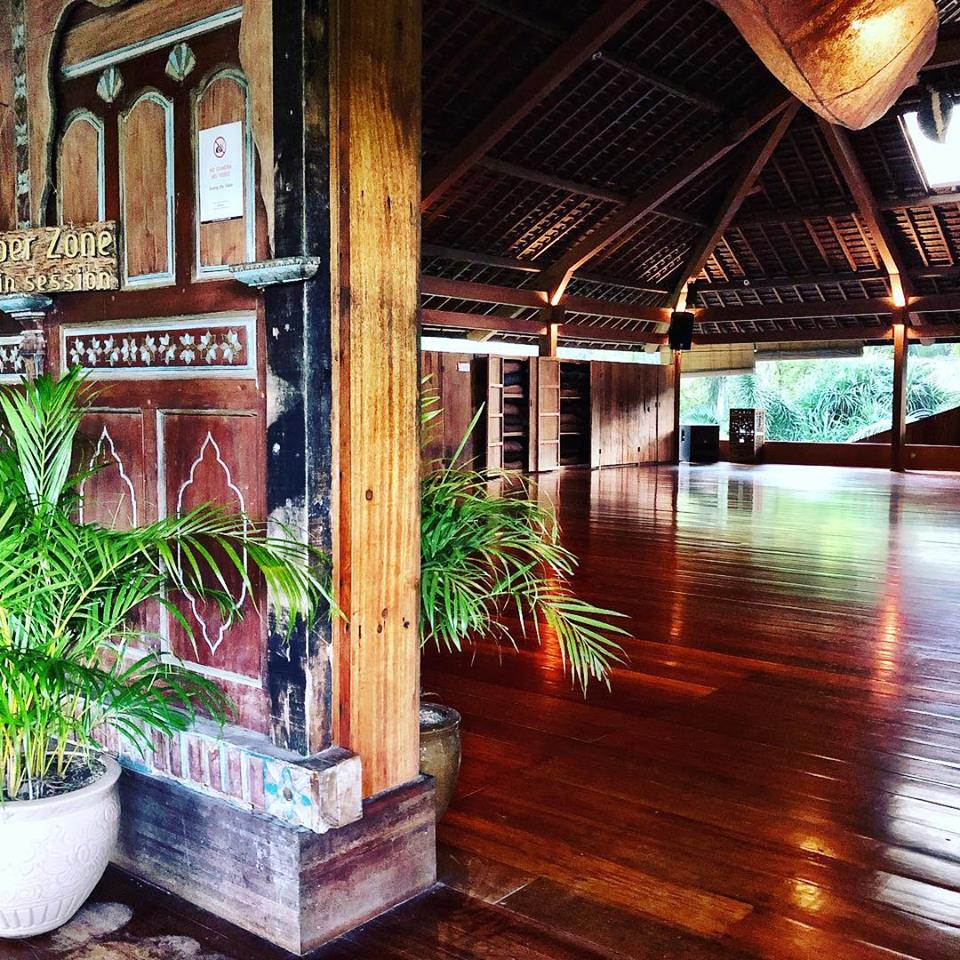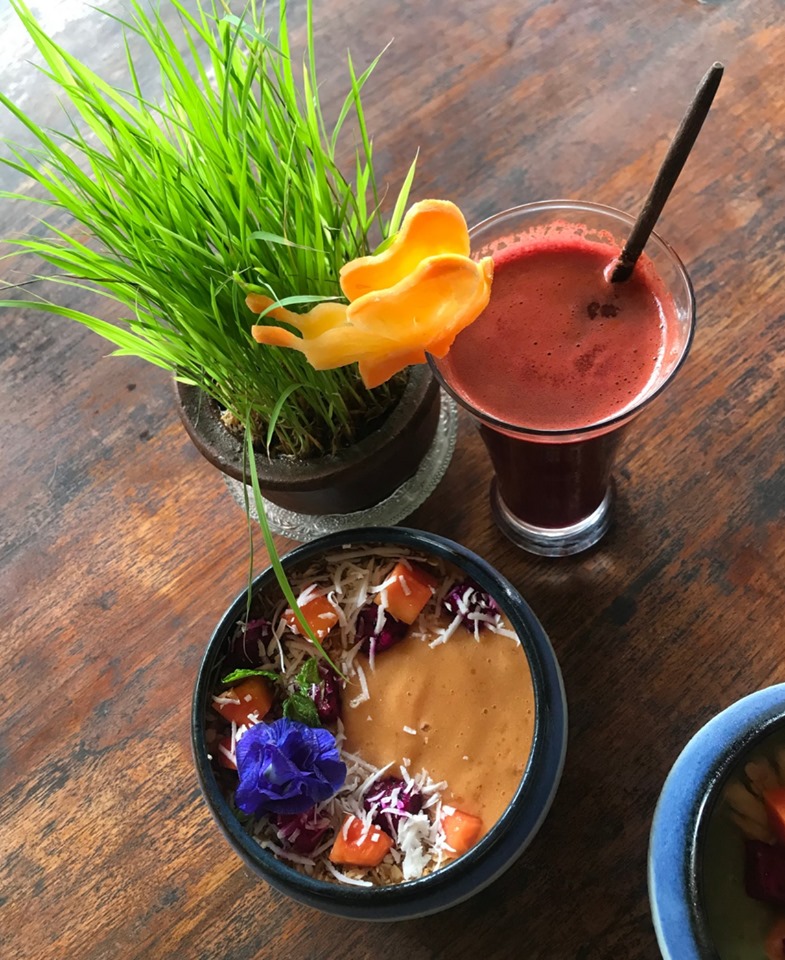 25498066_1514996941869066_98643591296043202_n
25498173_1514996915202402_6013044172926540263_n
37096624_1734920593210032_2508225415844200448_n
54516633_2067821079919980_2663809704198668288_n
60523676_2166859976682756_4229772999571537920_n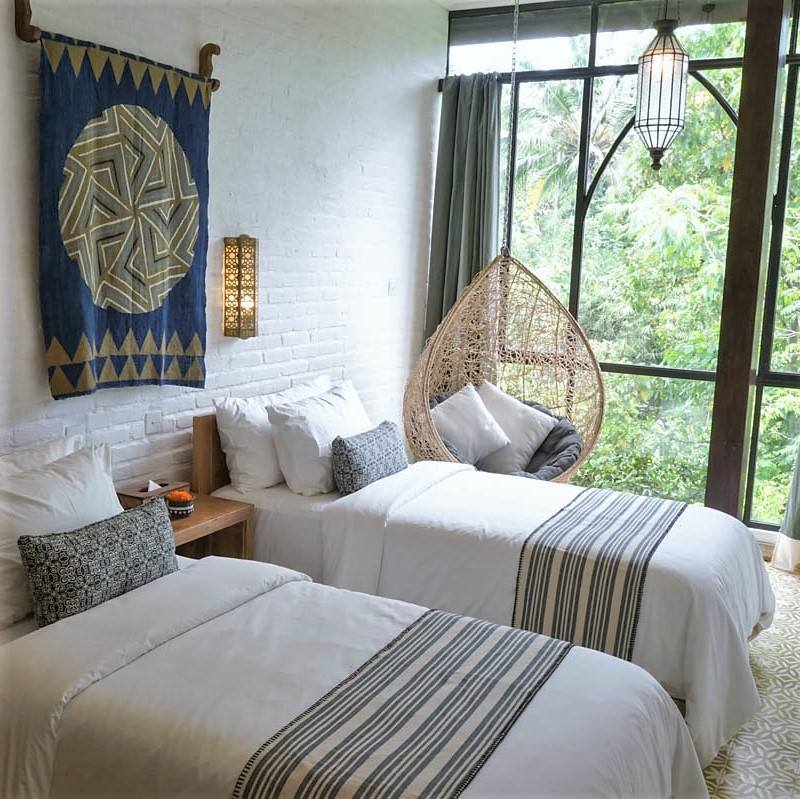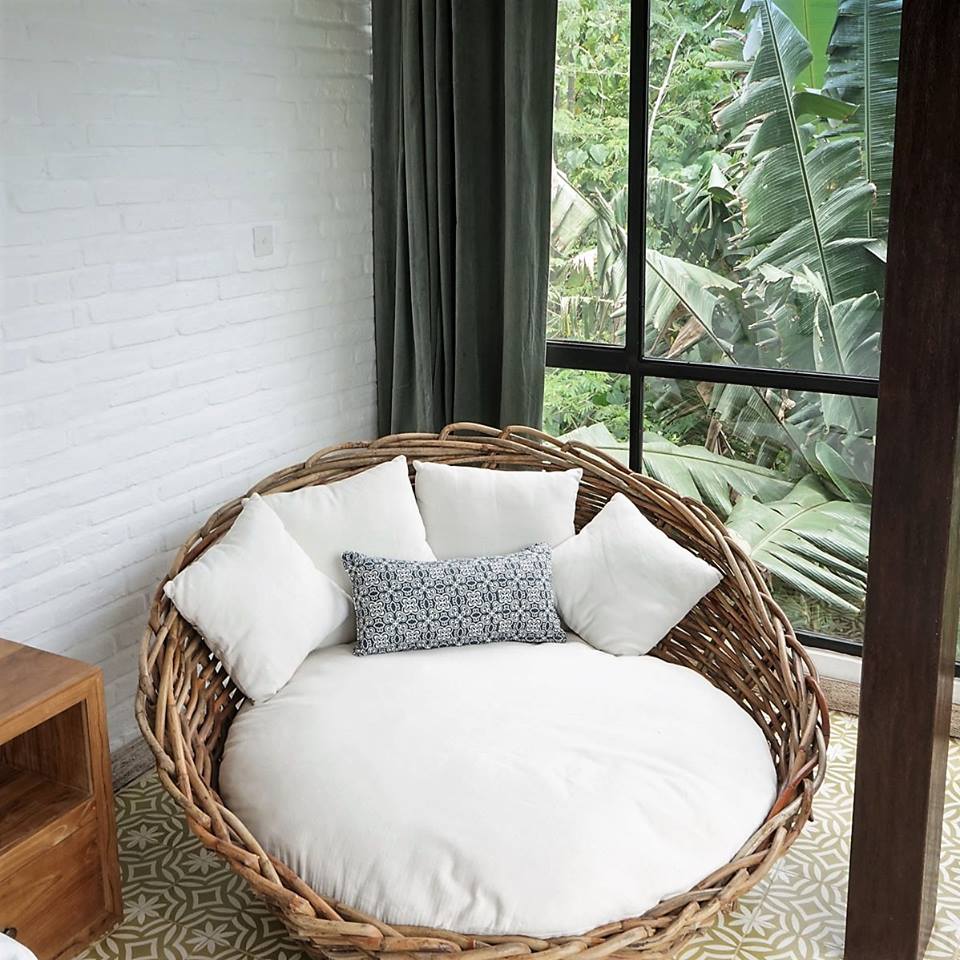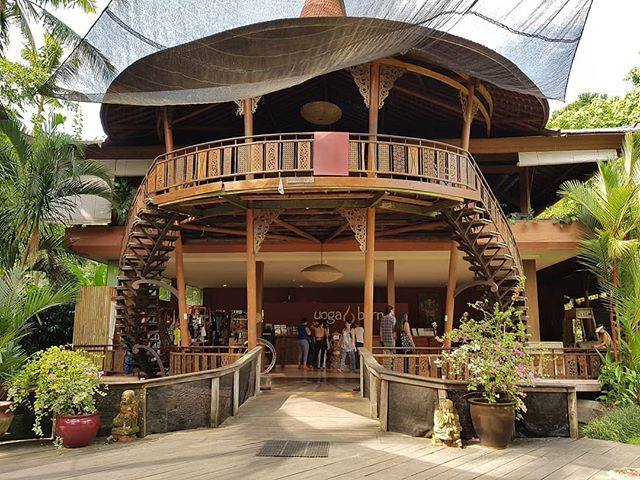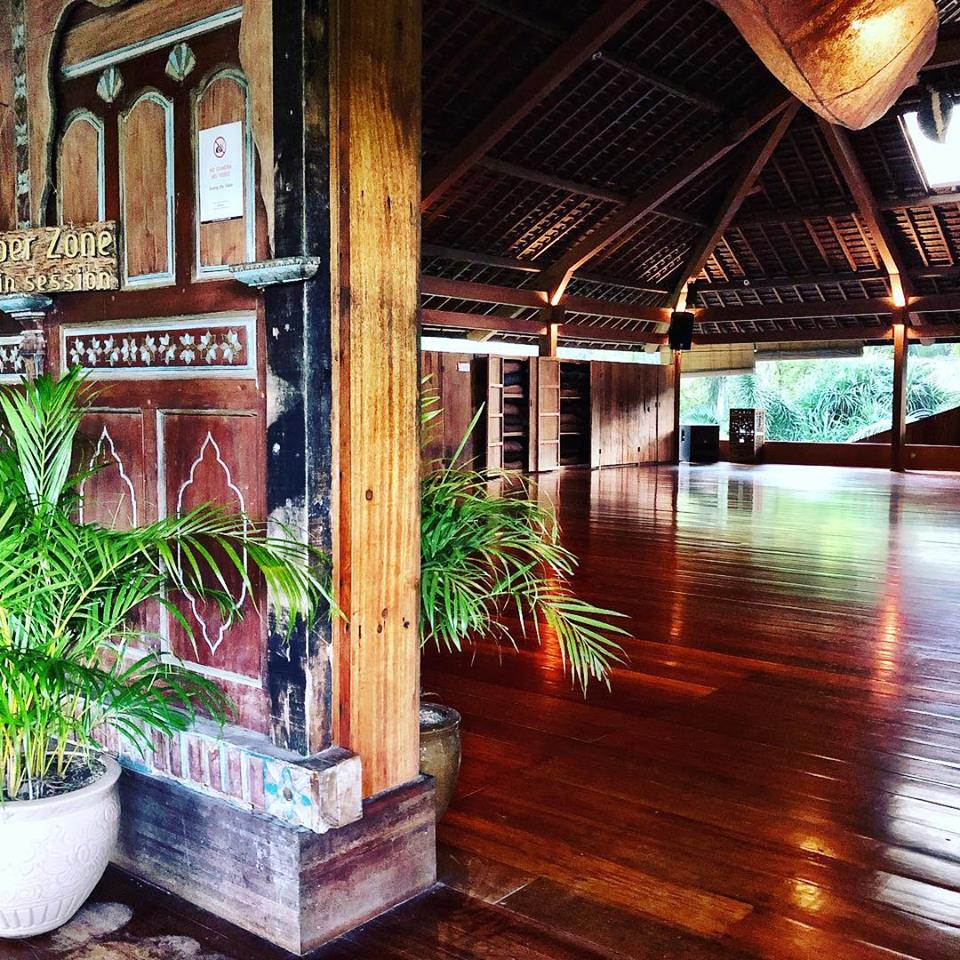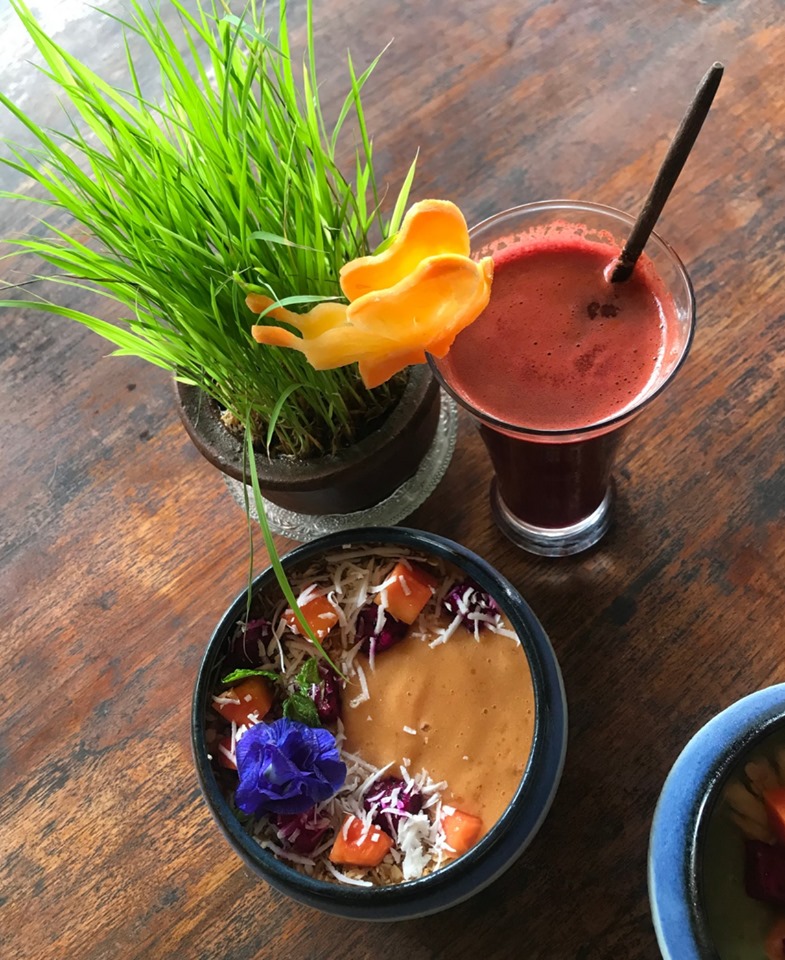 Yoga Barn is a highly-regarded yoga center, known for the variety of styles offered and the experienced teachers from all over the world. Yoga Barn is focused on healing and renewal, and even has an established an established Center for Wellness and Healing on site. The center offers an extensive list of unique teacher trainings, including Yoga Alliance registered programs.
Program: There are a variety of teacher training program options to choose from, covering a variety of topics and styles. An example is the Forrest Yoga Foundational Teacher Training program with Ana Forrest and Jose Calarco. This 200 hour program spans over 22 days, and includes a variety of experiences and intensives on anatomy, chanting, drumming, meditation, sequencing, yoga business, and much more. The program meets the 200 hour Yoga Alliance Registered Program requirements.
What We Like: Yoga Barn has one of the most extensive lists of yoga teacher training programs, so it is appropriate for both those looking to become teachers and those looking to continue their education.
Cost: The Forrest Yoga program costs $5175.
Jl. Hanoman, Pengosekan, Kec. Ubud, Kabupaten Gianyar, Bali 80571, Indonesia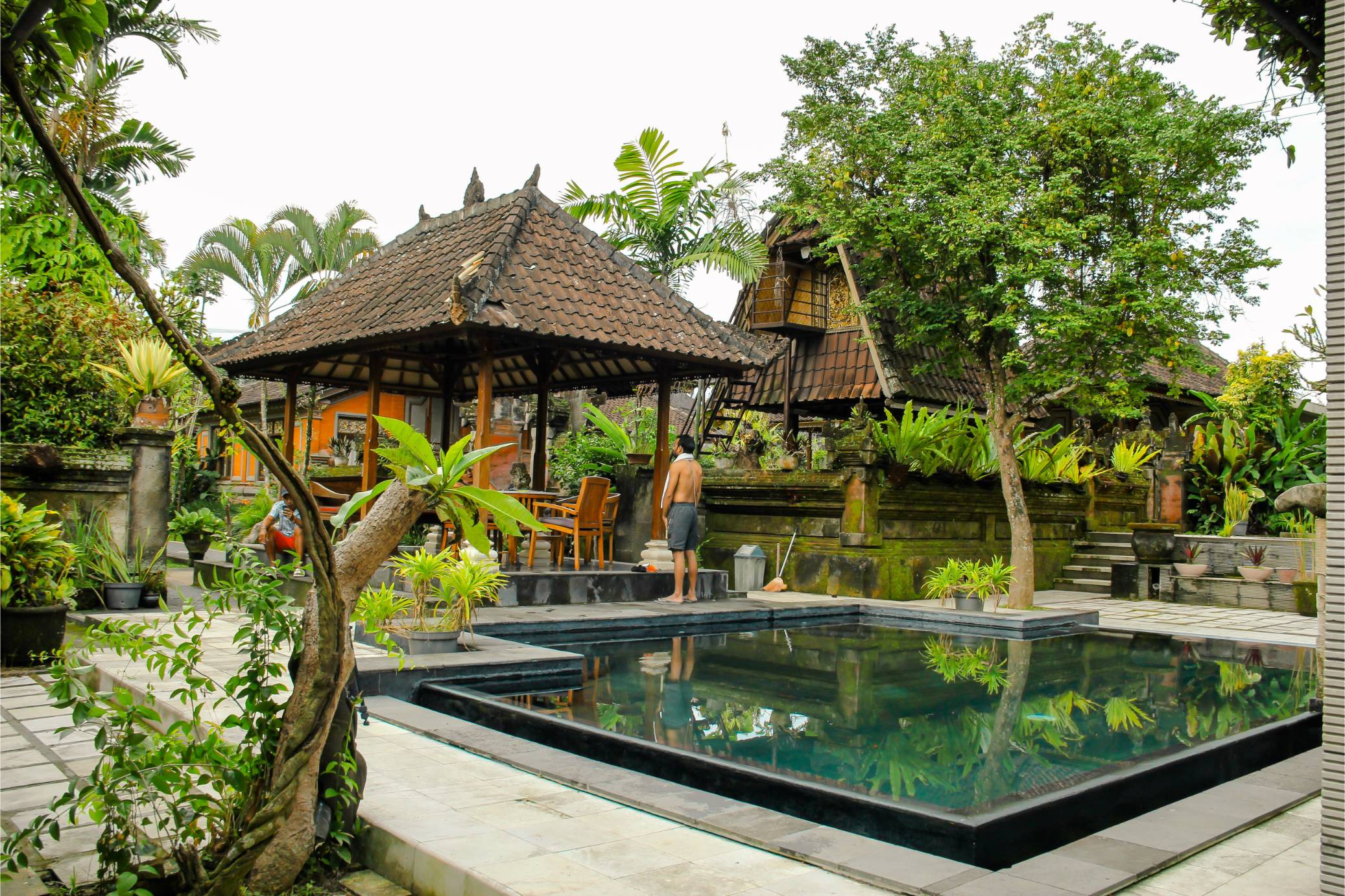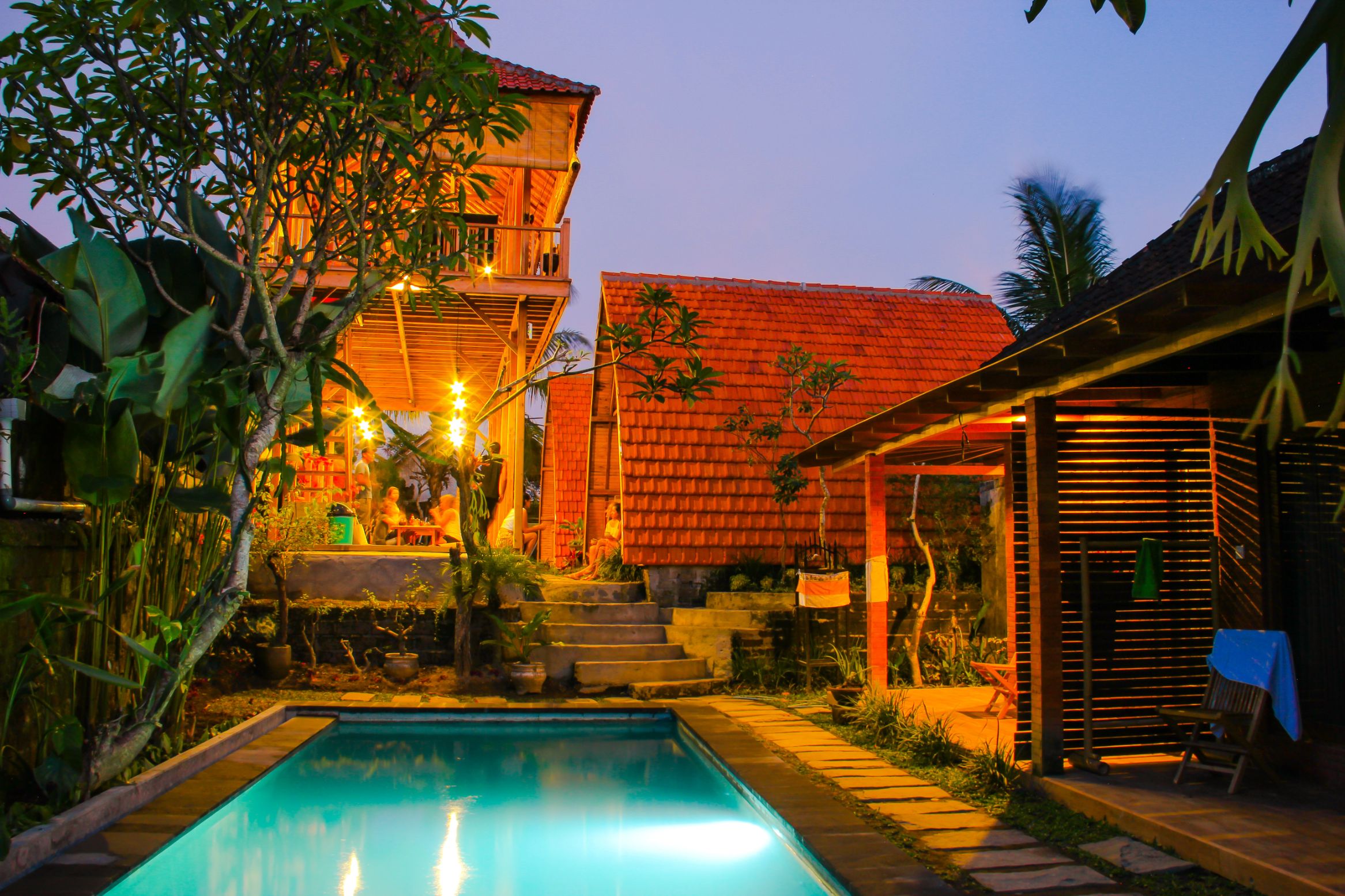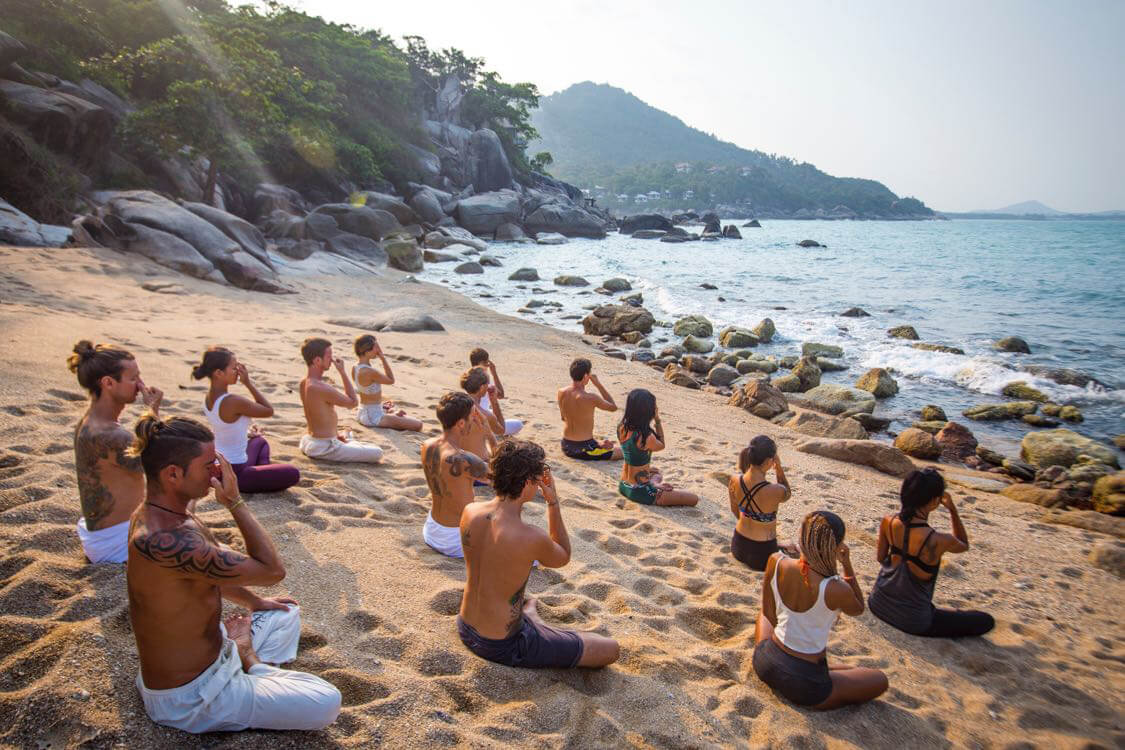 bali-yoga-school-yoga-retreat-bali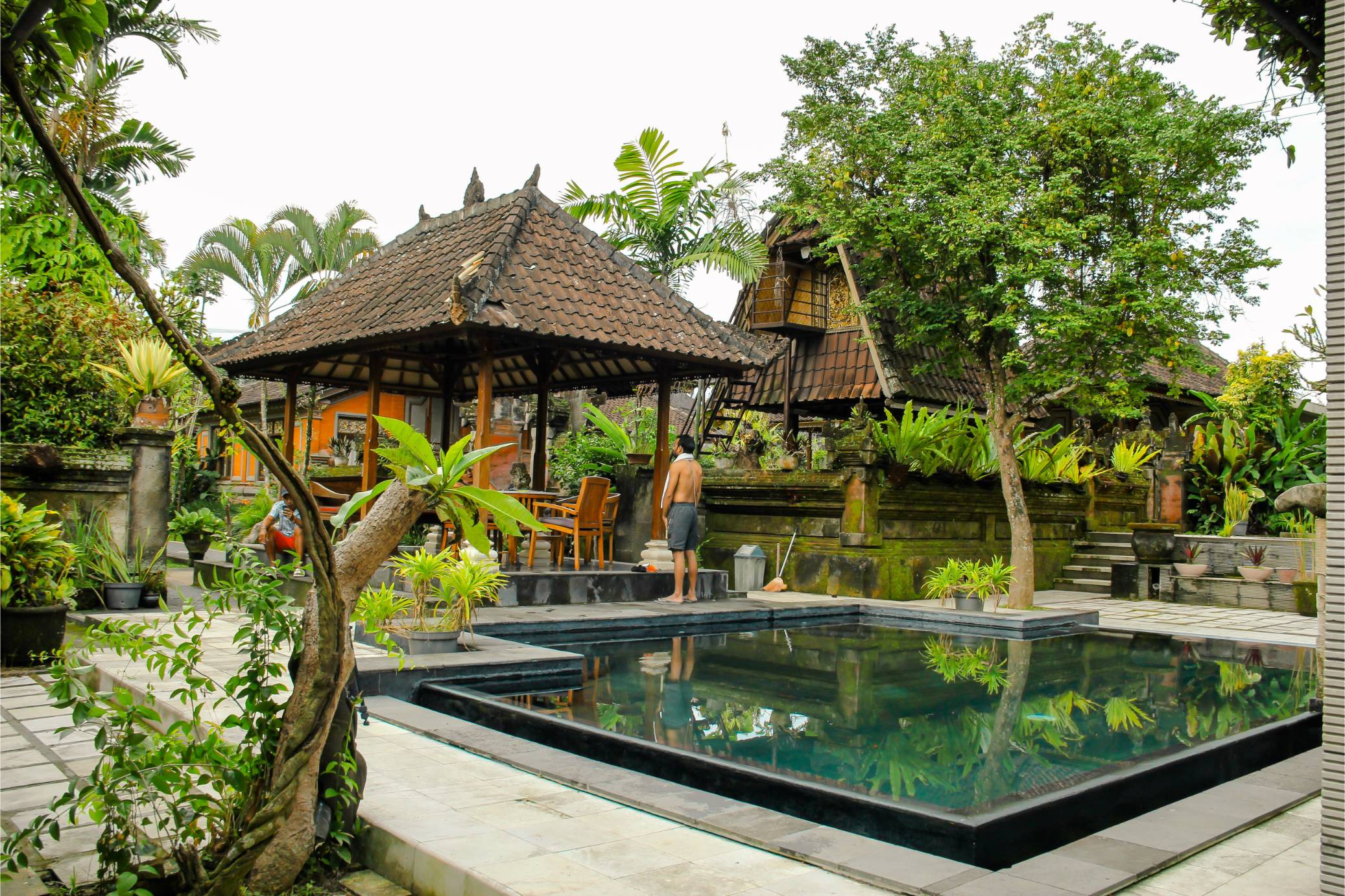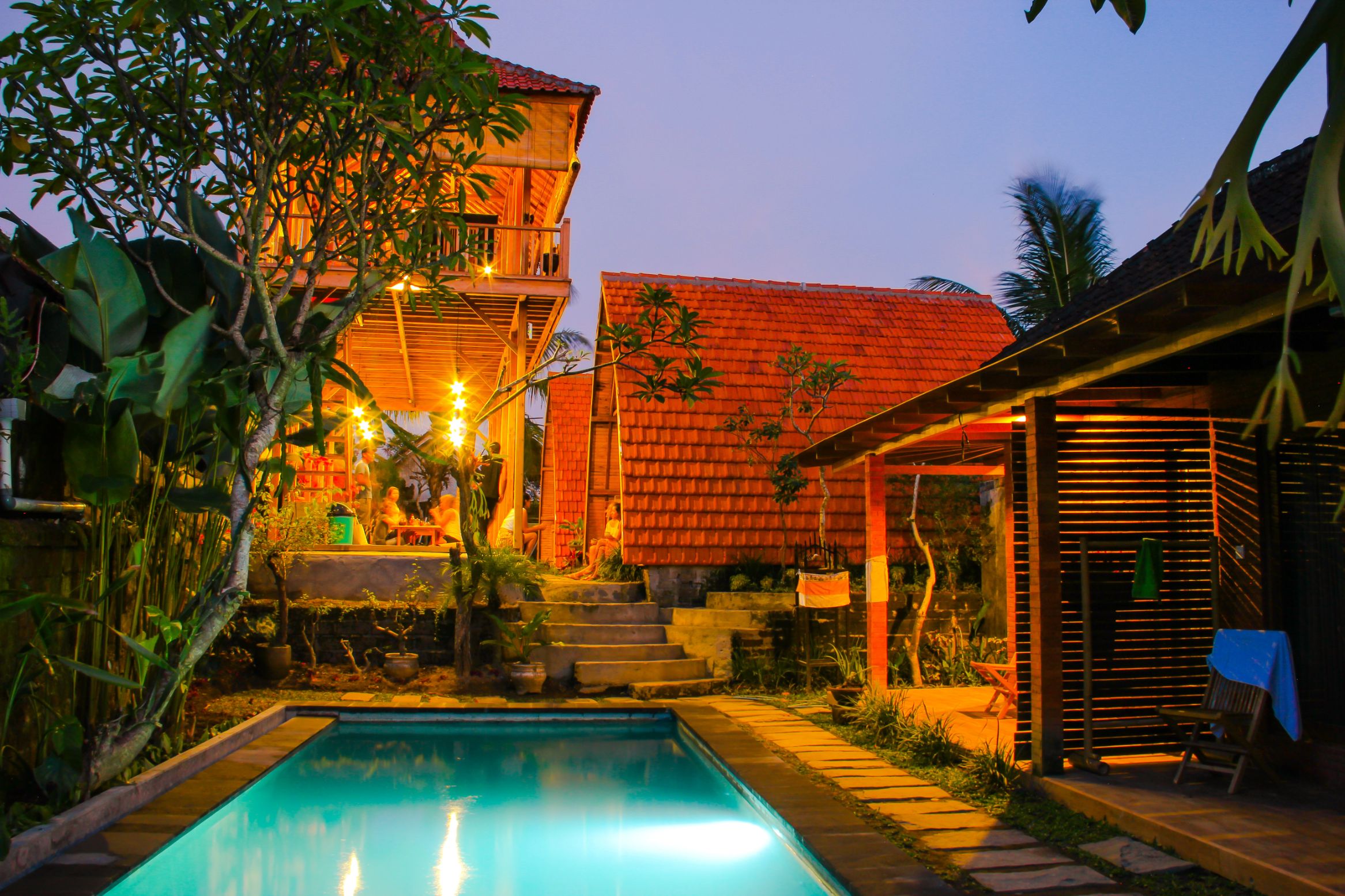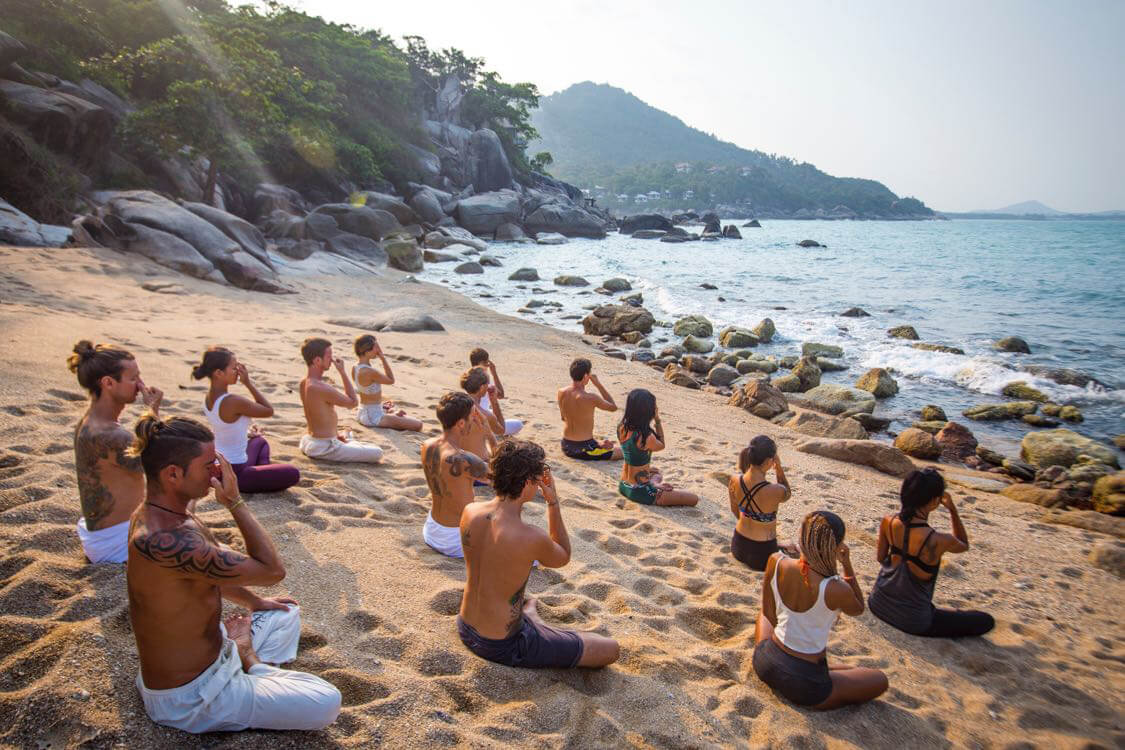 Bali Yoga School, located in Ubud, is one of the top teacher training studios in the area. The school offers 100, 200, 300, and 500 hour programs, and the 200 and 500 hour trainings are both registered with the Yoga Alliance. The school blends a multitude of styles and ayurvedic practices, drawing inspiration from Bikram, Iyengar, Ashtanga, Dharma, Forrest Yoga, and more.
Program: The 200 hour session is an Ashtanga, Hatha, and Vinyasa-centered training program, and gives you a deep look into the many facets of yoga (such as pranayama, anatomy, meditation, and philosophy). The 500 hour session is also centered in those styles but goes more in-depth, and is appropriate for beginners and advanced yogis alike. All programs include vegetarian meals, accommodations, and excursions.
What We Like: The school is rooted in a variety of different styles, and has an emphasis on ayurvedic practices. This diversity in teachings means you'll get an incredibly well-rounded teacher training experience.
Cost: The 100 hour session (15 days) costs $1600. The 200 hour session (1 month) costs $2500. The 300 hour session (1 month) costs $3400. The 500 hour session (2 months) costs $6000.
Jl. Raya Andong, Petulu, Kec. Ubud, Kabupaten Gianyar, Bali 80571, Indonesia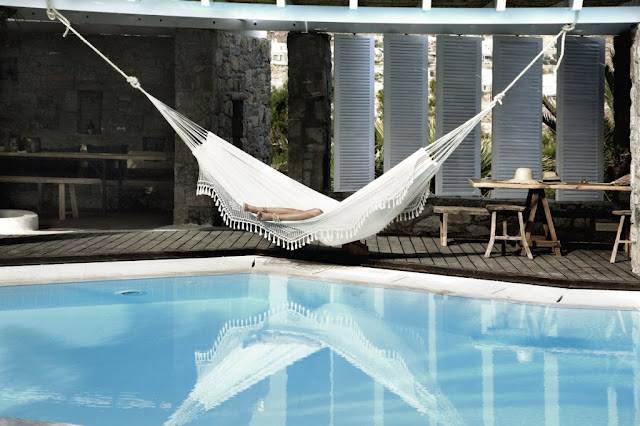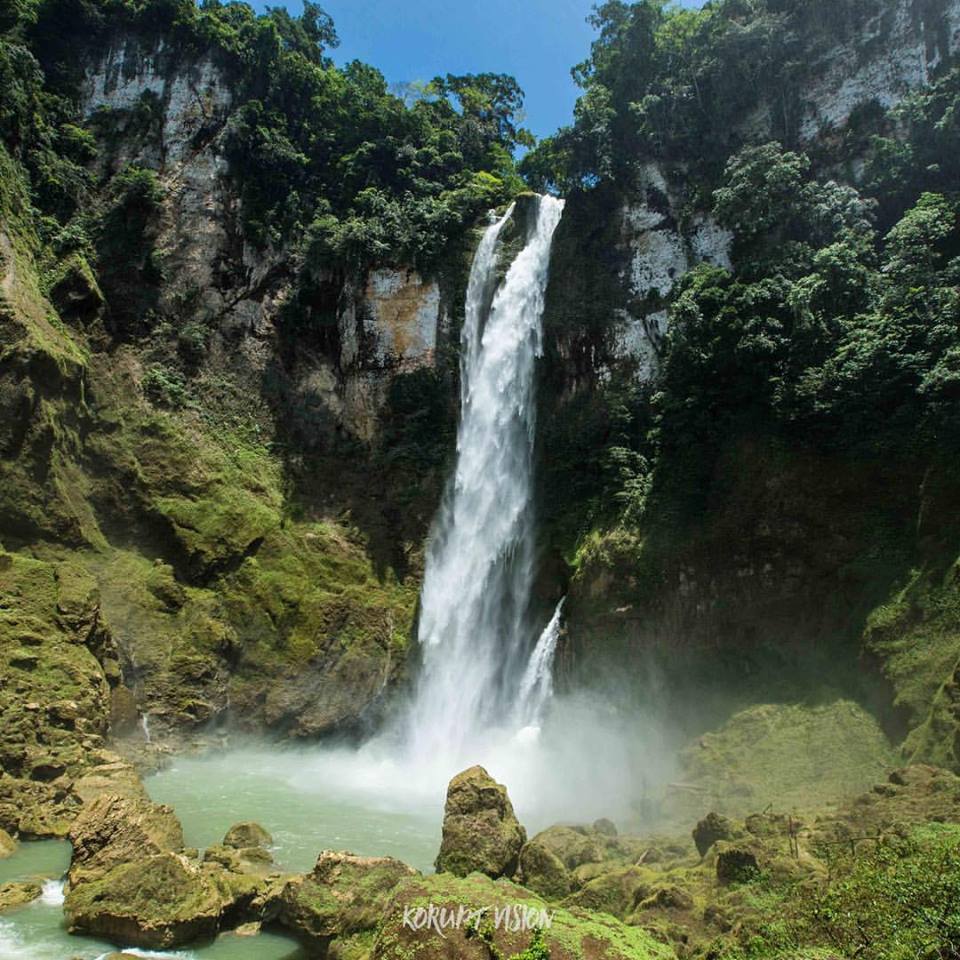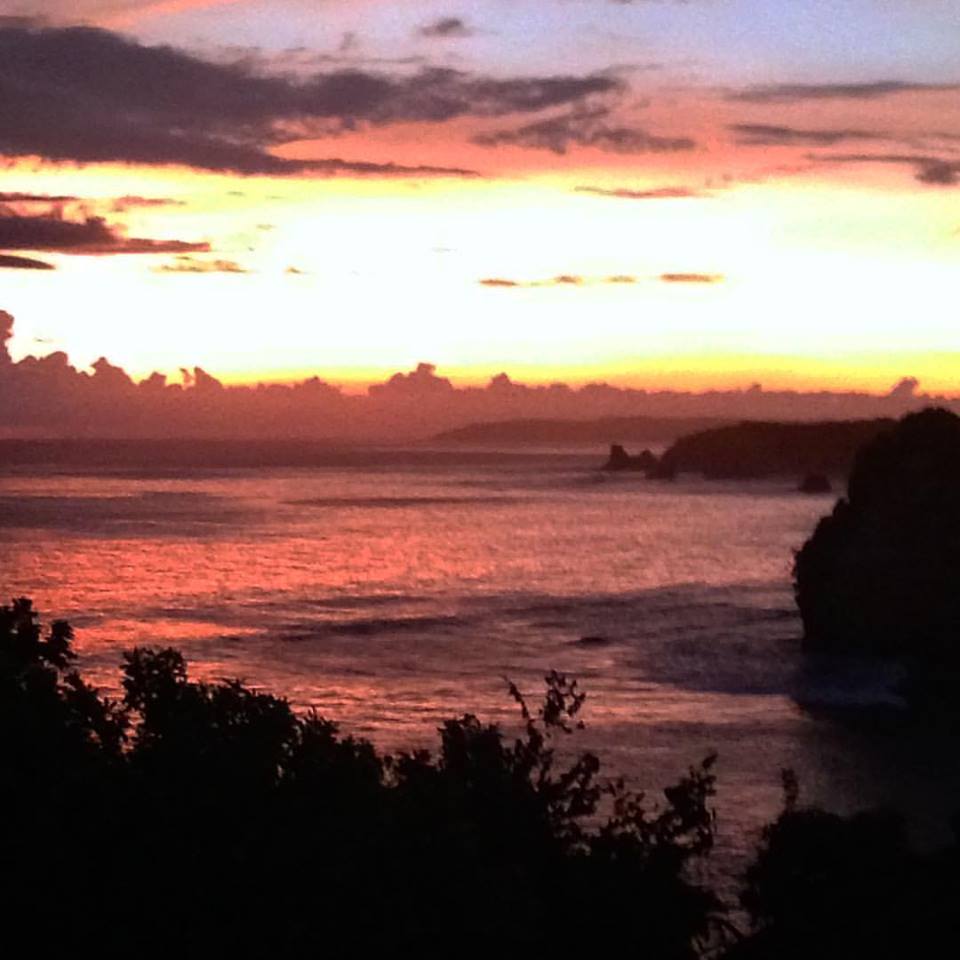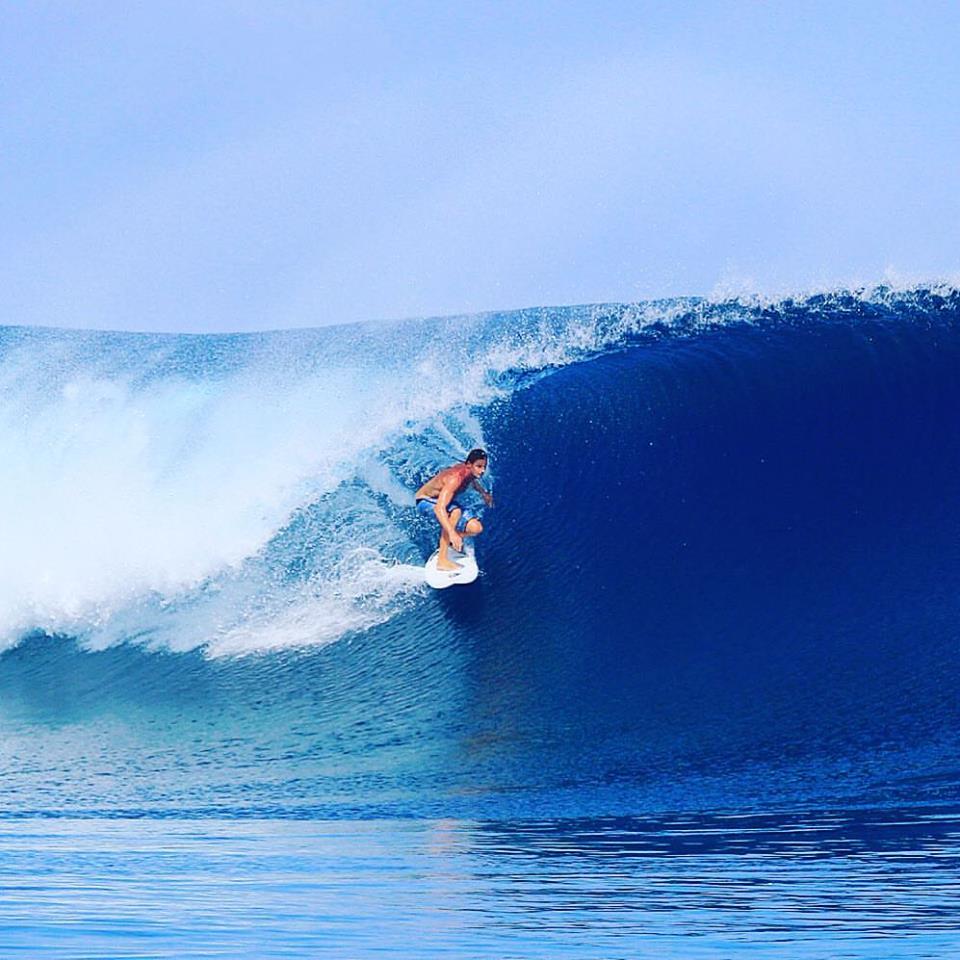 15027478_566759100115639_1437940512363914113_n
14368768_538401902951359_1112788211925878896_n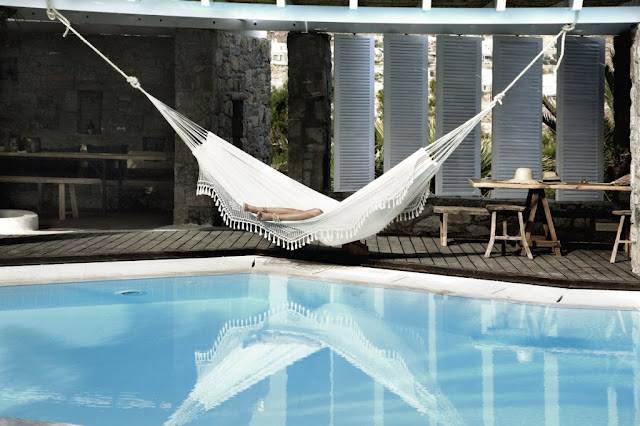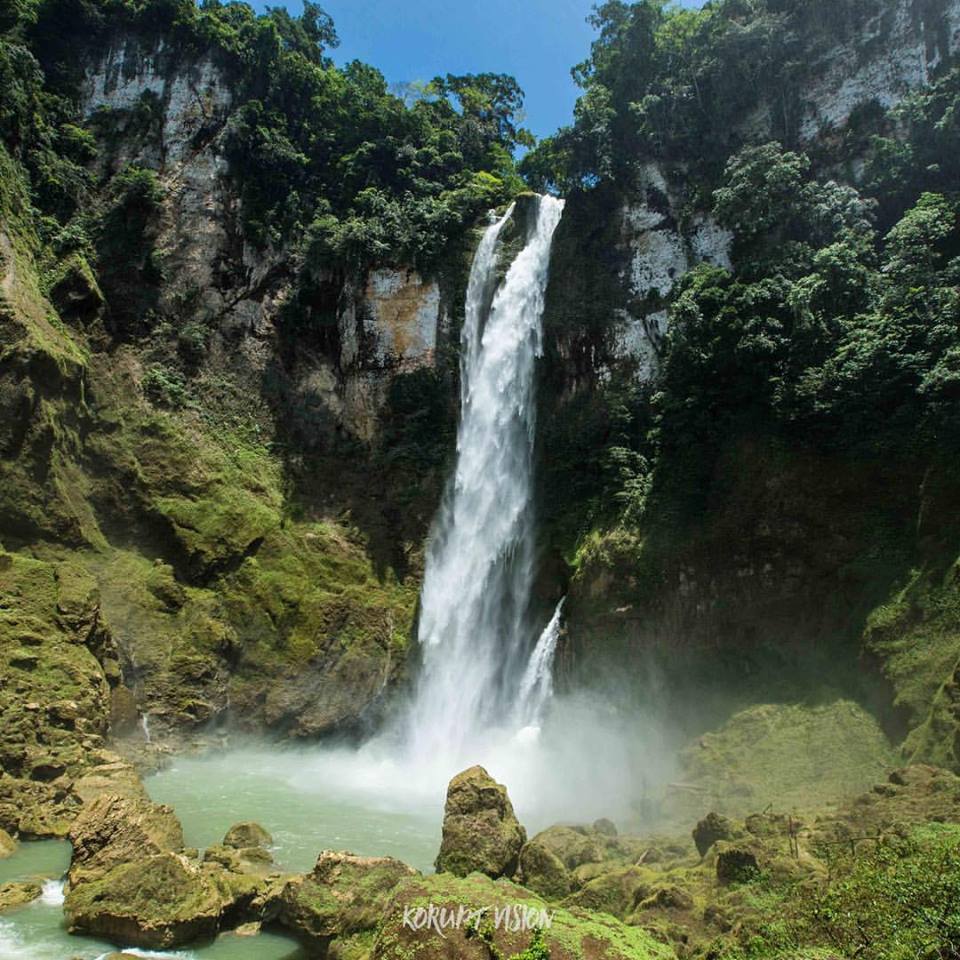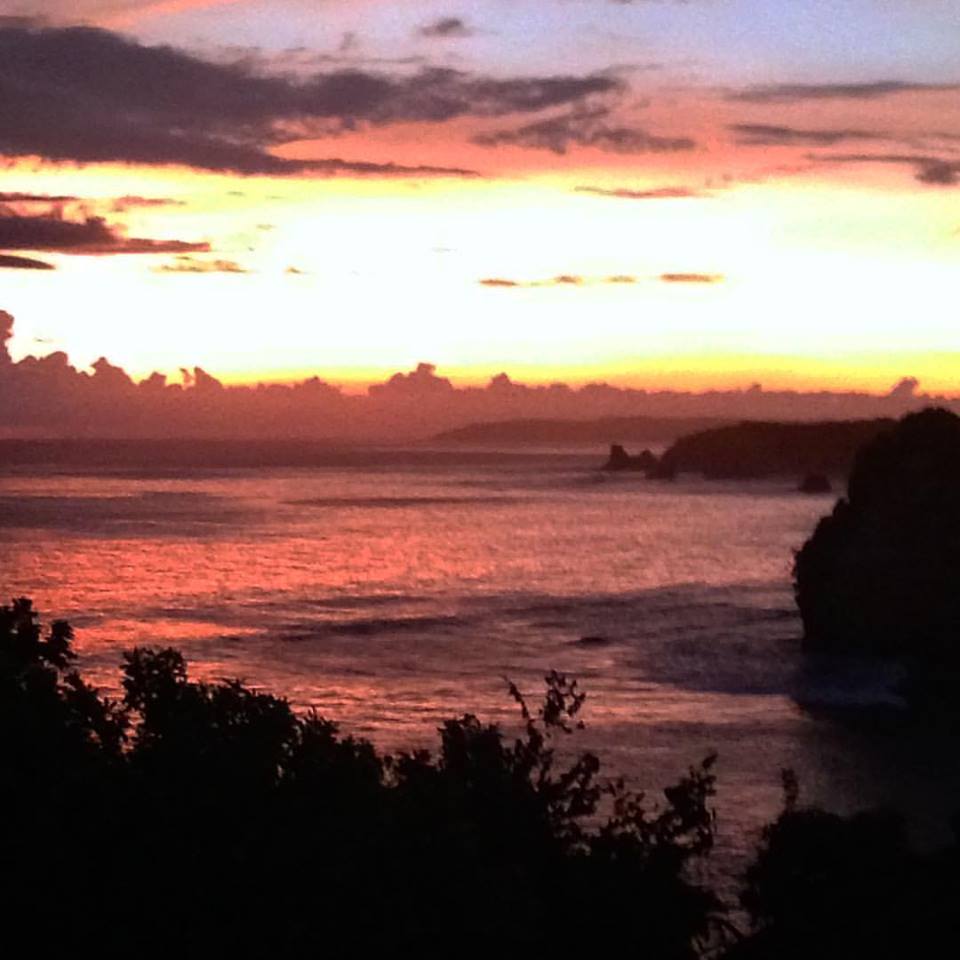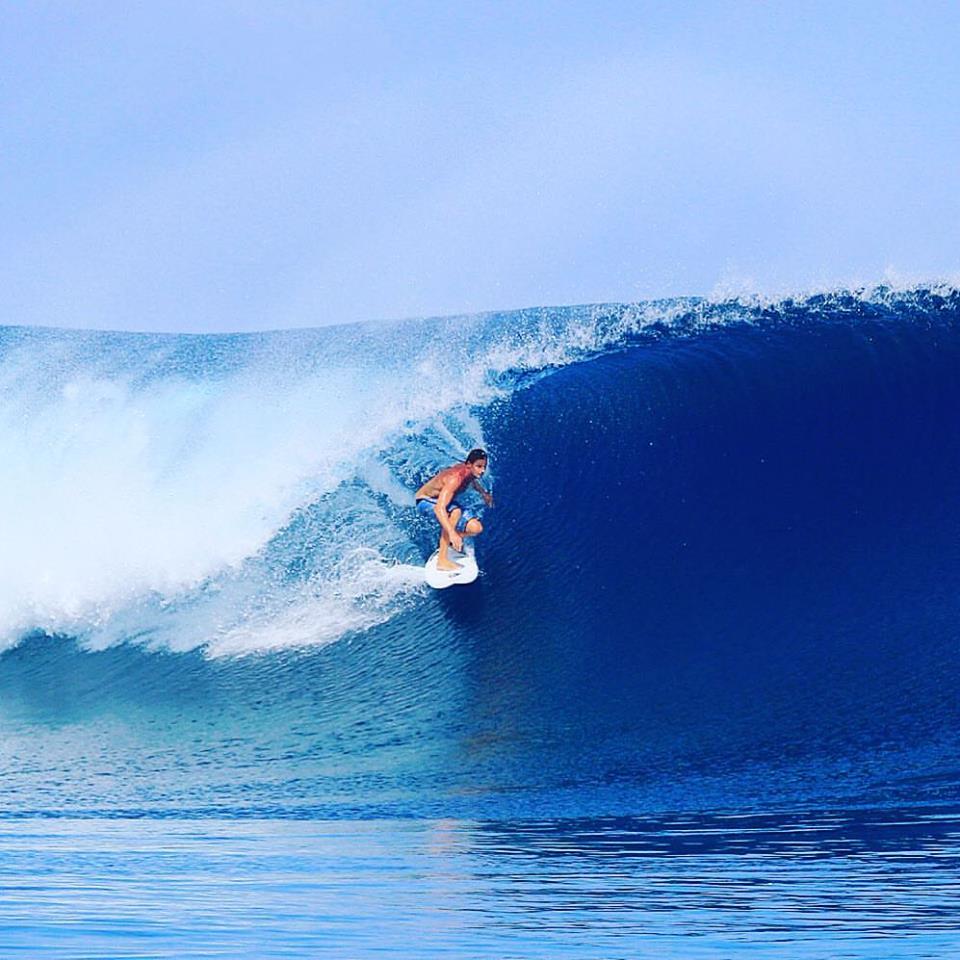 ITSA Life is a yoga teacher training retreat company accredited by the International Yoga Alliance, with programs focused on Abode Yoga. This form of yoga was founded by Randall Simpson, who is also one of the leaders of ITSA Life programs. Abode Yoga has an emphasis on building inner awareness and mindful healing through the processes of acknowledgement and reflection. The programs allow you to completely immerse yourself in this style, while learning how to share this wisdom with others.
Program: The Abode Yoga Teacher and Healing Training (level 1) is a 250 hour program that lasts over the course of 3 weeks. It involves 2 hours of asana practice per day, meditation and pranayama, self-practice, and interactive workshops and lectures. There are options for extracurriculars, including hot springs healing and meditation and surf coaching. There are advanced level programs as well.
What We Like: The courses are limited to no more than eight people, so you will get the personal attention that you need. ITSA Life emphasizes creating a family environment, allowing you to build relationships and get the support you need during and after your program.
Cost: The level 1 Abode Yoga Teacher and Healing Training is $4074.
80361, Gg. Rama, Tibubeneng, Kec. Kuta Utara, Kabupaten Badung, Bali, Indonesia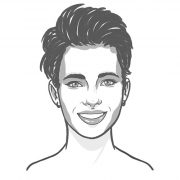 Amanda Carter
Yoga, meditation, and spirituality are at the top of the list for writer and former nutritionist Amanda Carter. This devoted practitioner enjoys writing about health and wellness just as much as she enjoys living it.