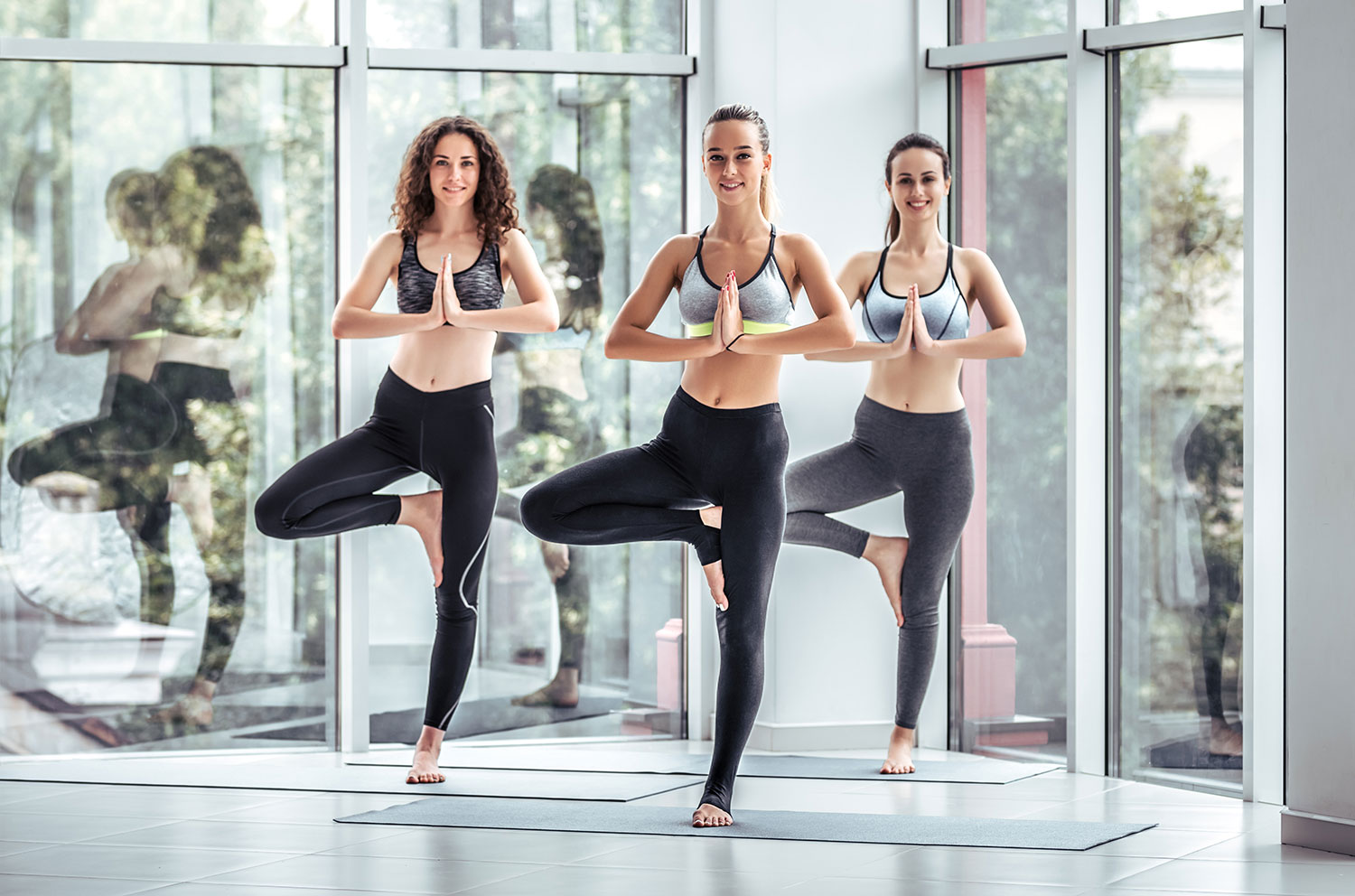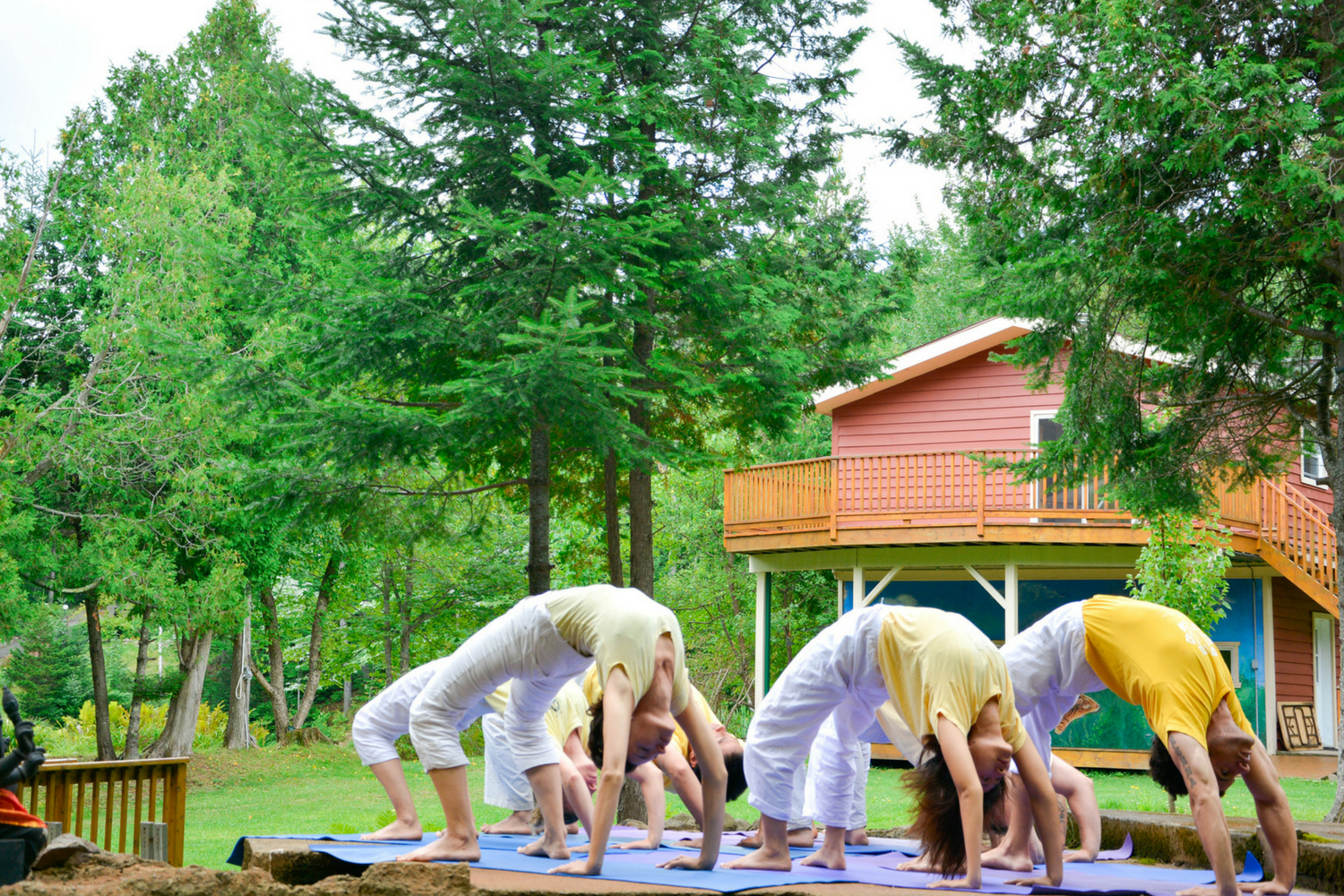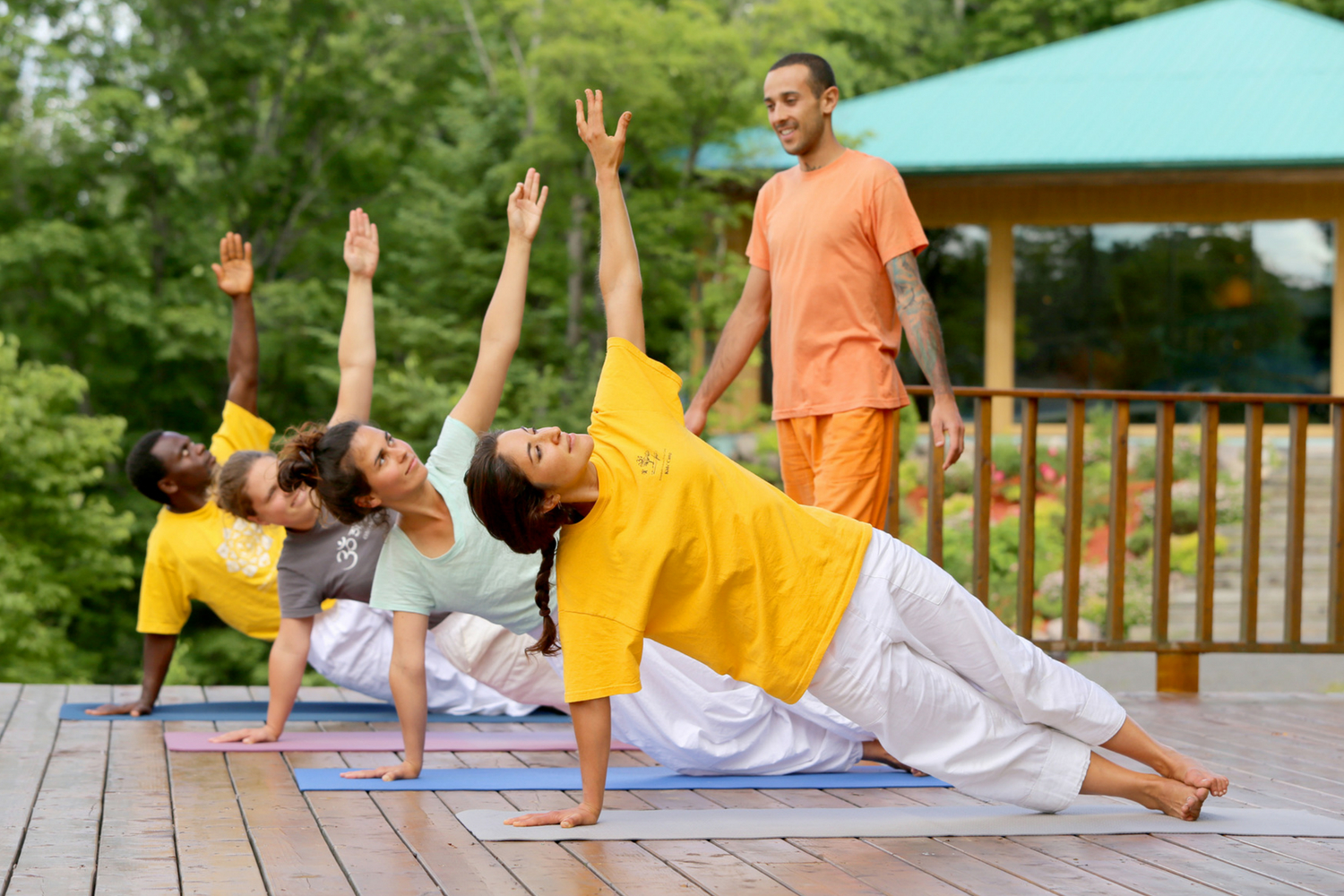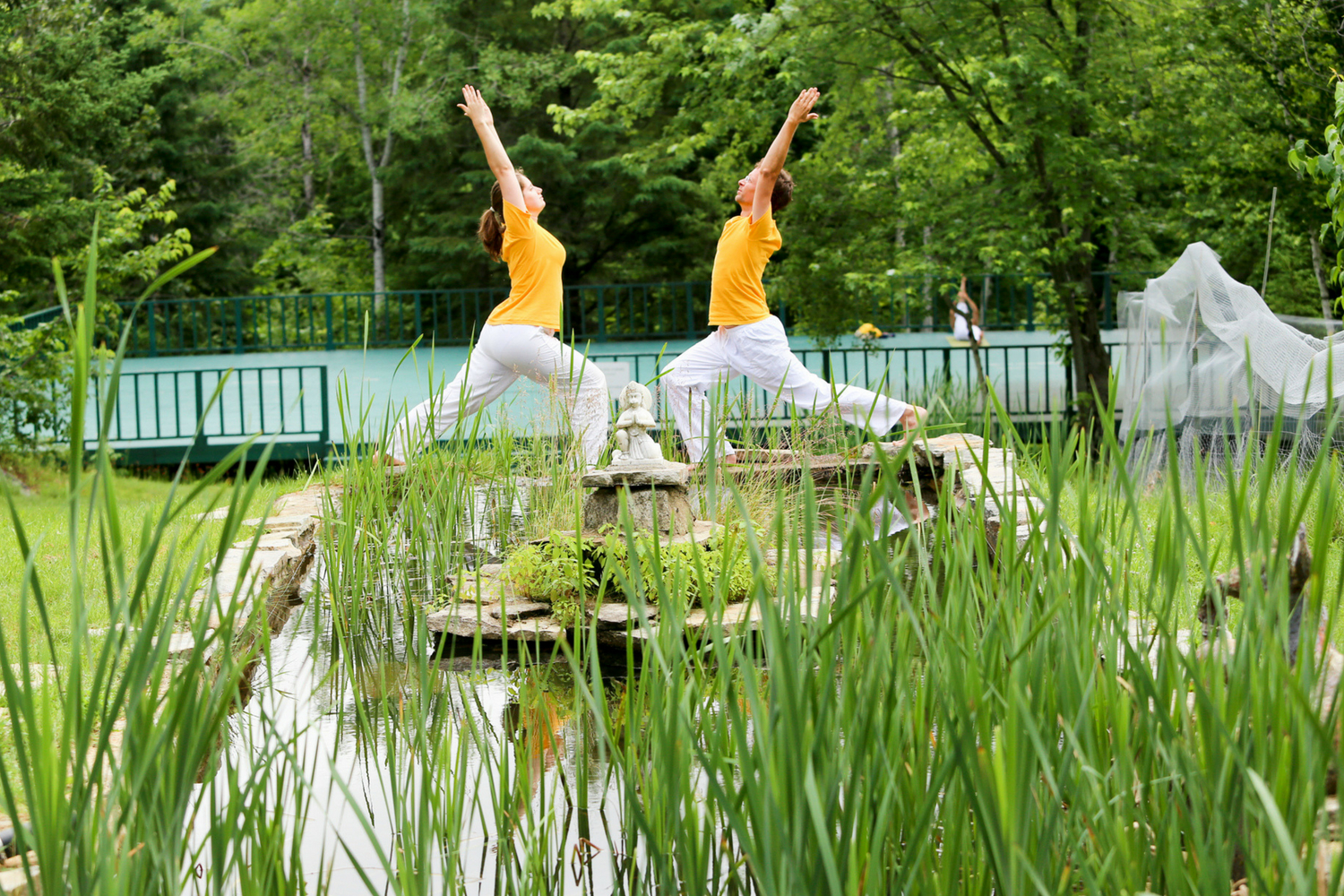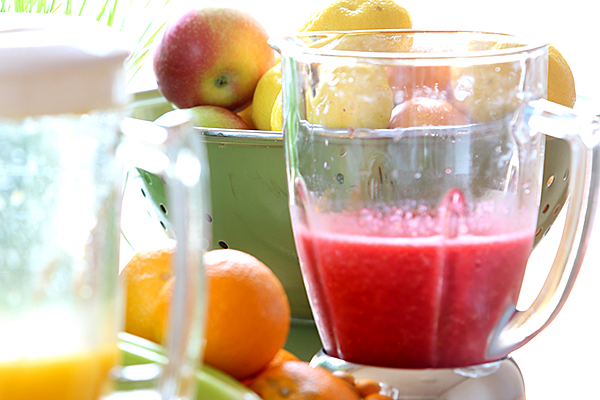 Sivananda_Canada_Home_2-1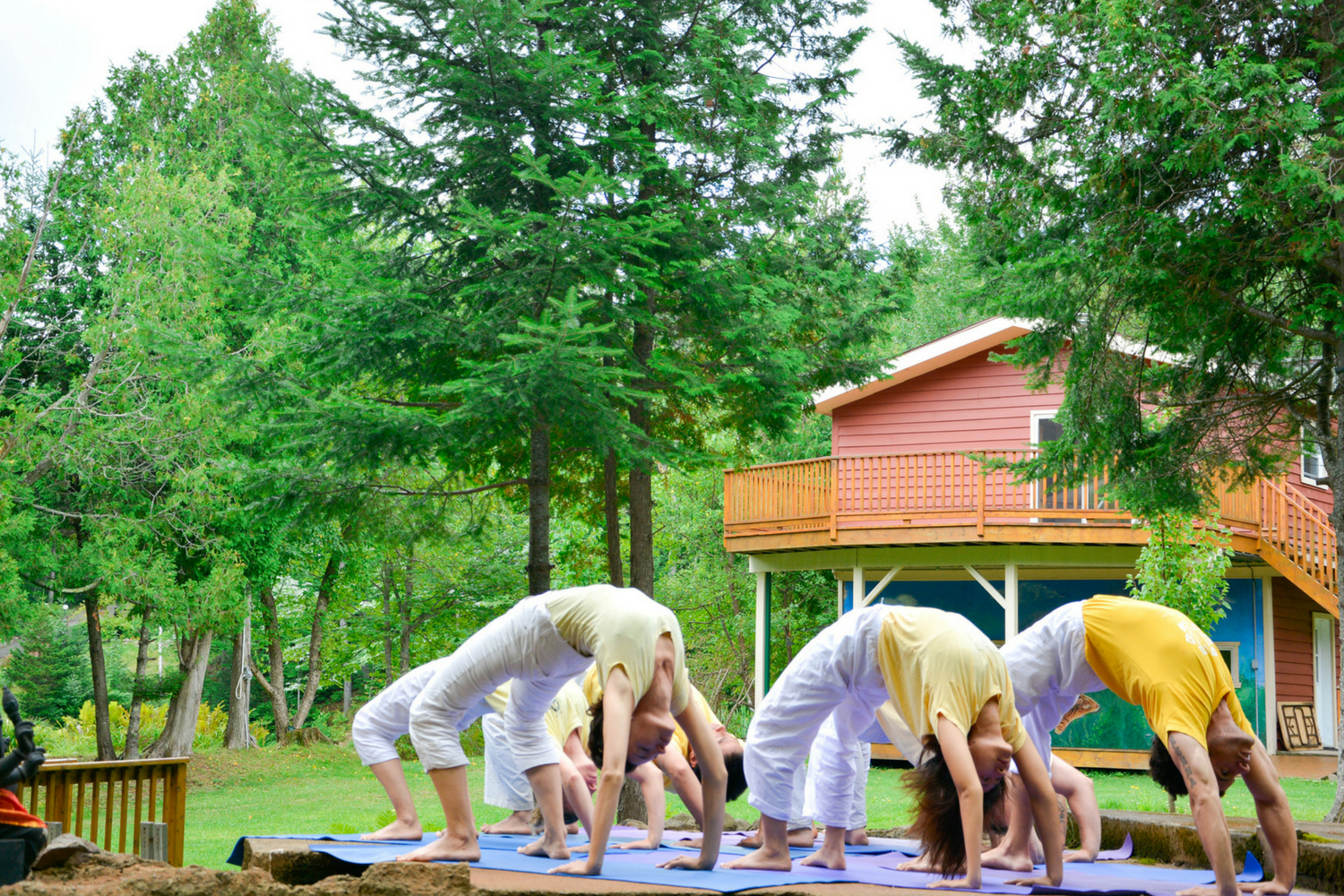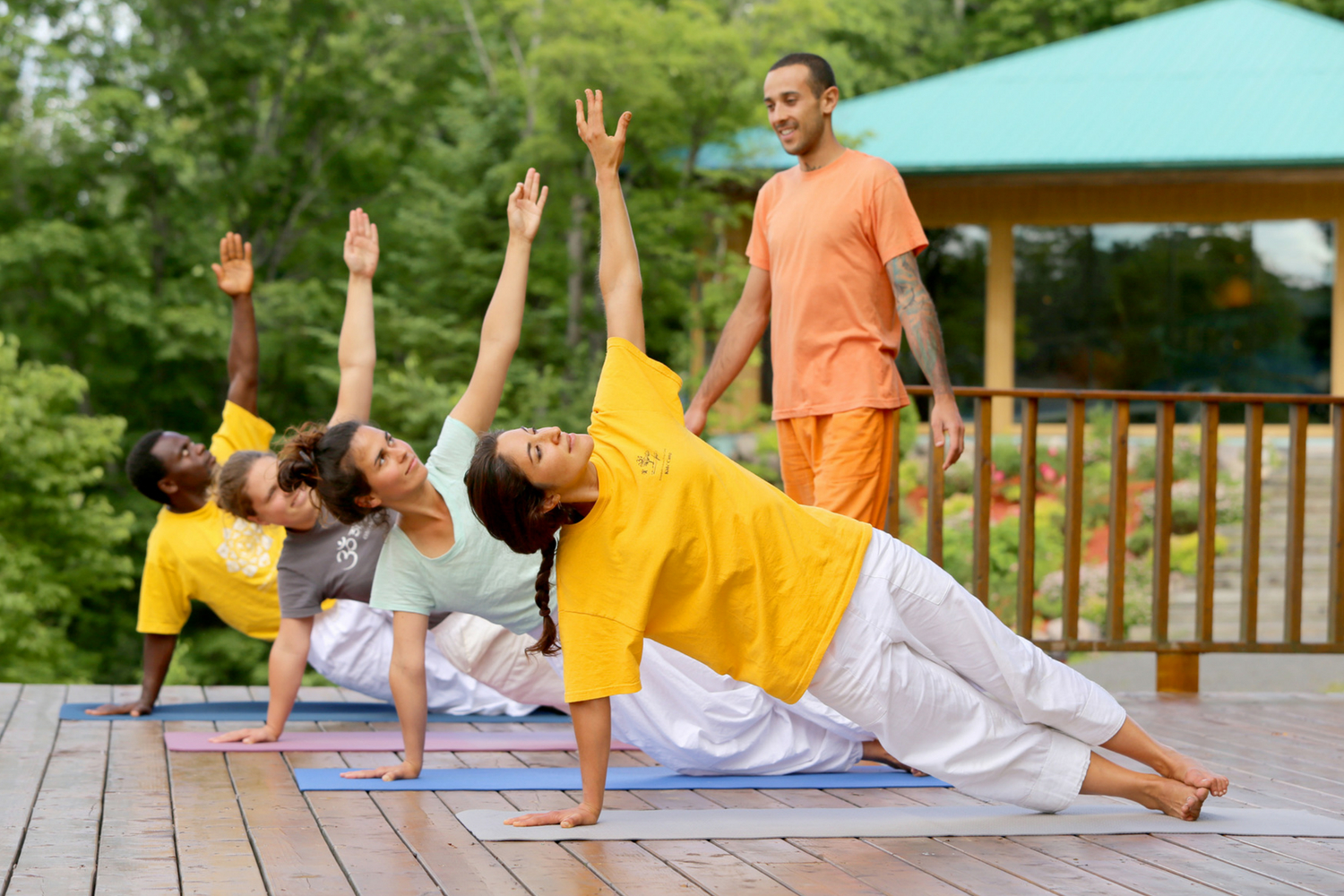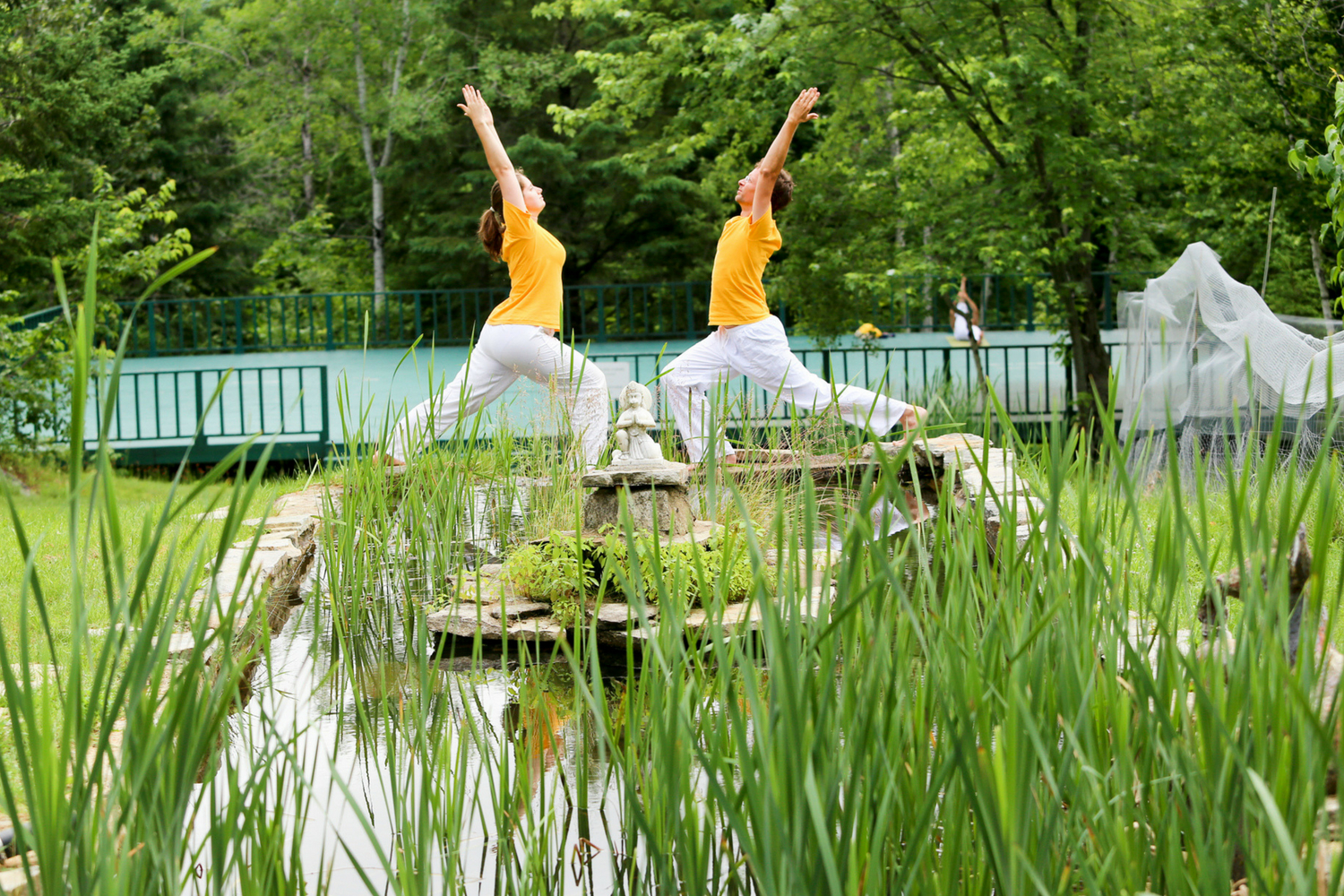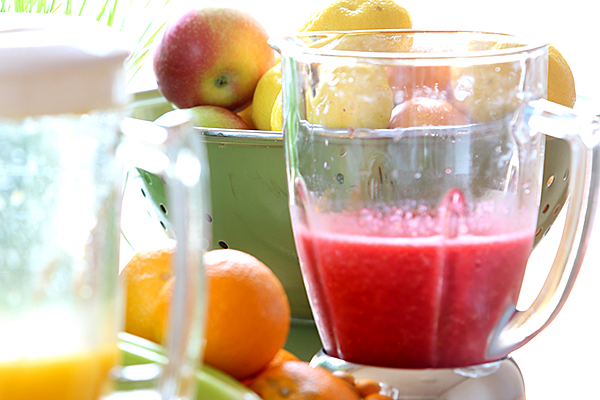 Sivananda Centres are known throughout the globe for teaching authentic yoga as passed down by Swami Sivananda in the West and simplified into five points by his disciple, Swami Vishnudevananda: Asana – proper exercise, Pranayama – proper breathing, Savasana – proper relaxation, Vendata – positive thinking, and Dhyana – meditation. They have centres is Quebec and Onta rio in Canada.
Program: The Teacher Training course is a 4-week intensive residential program giving a solid grounding in classical yoga tradition while deepening your spiritual connection to yoga. It is based on the ancient guruka system where teacher and student live together in a traditional ashram. The daily schedule may include Satsang every morning followed by Asana class. Brunch at 10am, followed by Karma yoga and a lecture on the Bhagavad Gita or Kirtan. The Main Lecture on Anatomy or Philosophy is at 2:00pm followed by Asana and Pranayama practice at 4:00pm. Dinner is served at 6:00pm and nightly there will be Satsang before lights out.
What We Like: The teachers and staff at Sivananda are immersed in the yogic lifestyle and connected through an ancient teaching lineage (guru parampara) which passes down teachings from guru to disciples through thousands of years. Advance Teacher Training and Teacher Training Refresher courses are also scheduled throughout the year.
Cost: Fees for the course vary with the type of accommodation you choose and what month you take the training. A tent option, season permitting, is CA$2650, dorm rooms are CA$3000, quad rooms are CA$2550, double rooms are CA$3100, and single rooms are CA$3600.
Address:  Sivananda Yoga Camp 673 8th Avenue, Val-Morin, Quebec J0T 2R0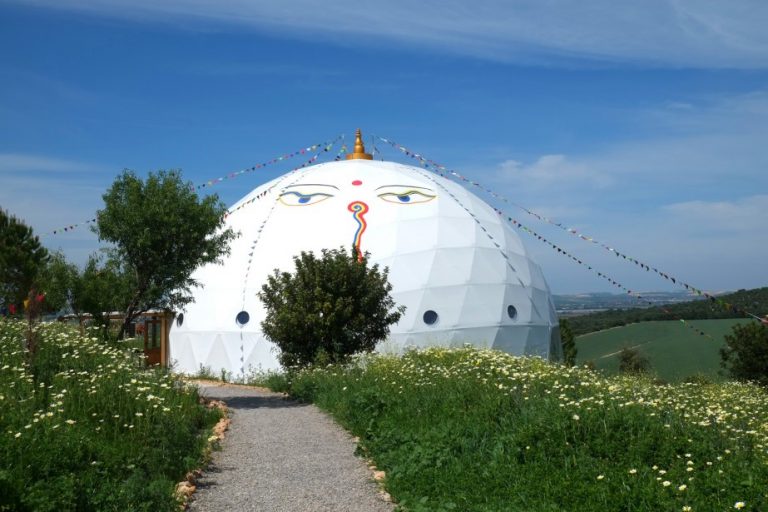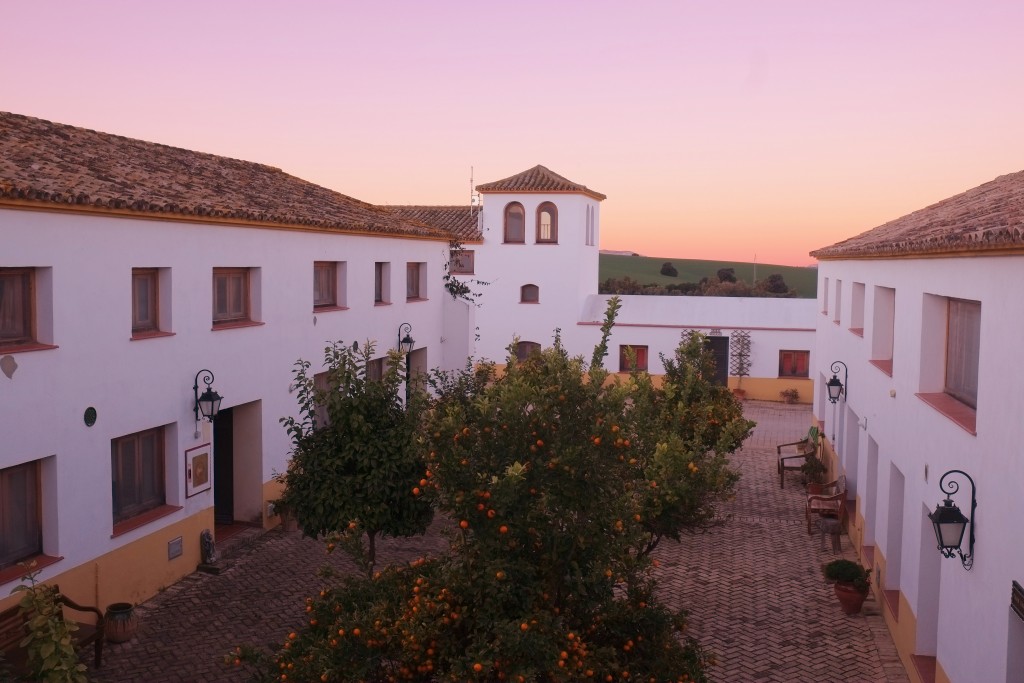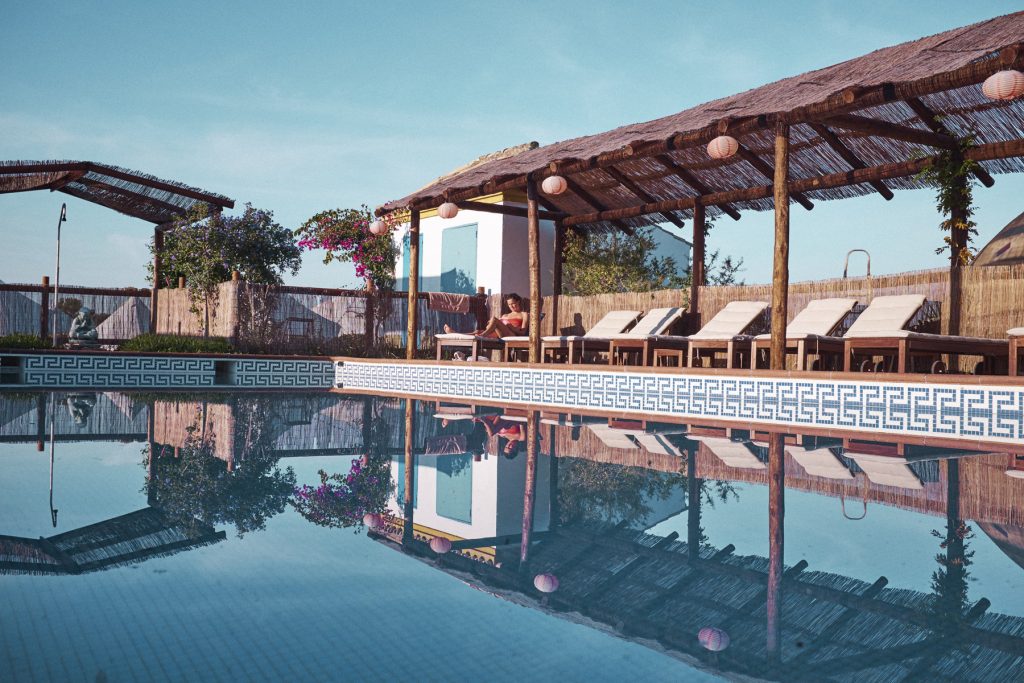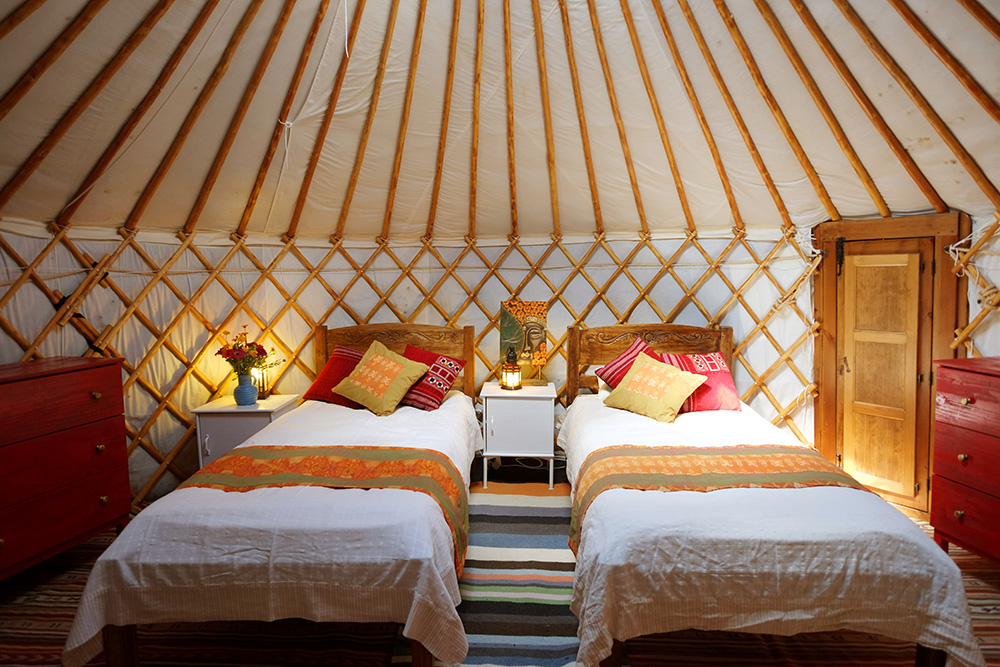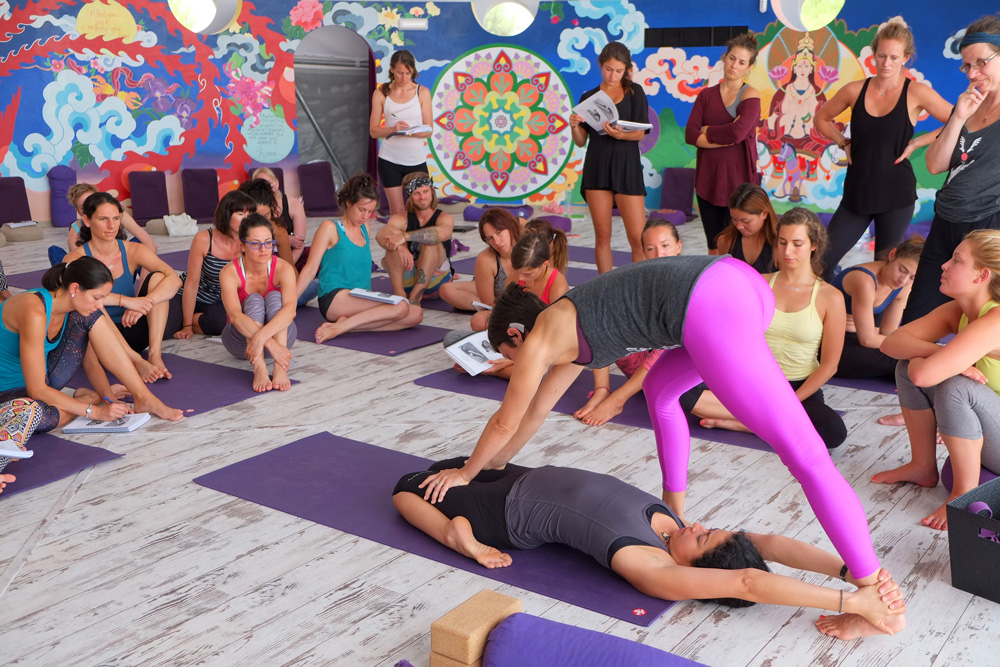 cadiz_DEC15_DSCF6918-1-11.20.08-11.20.08-1024x683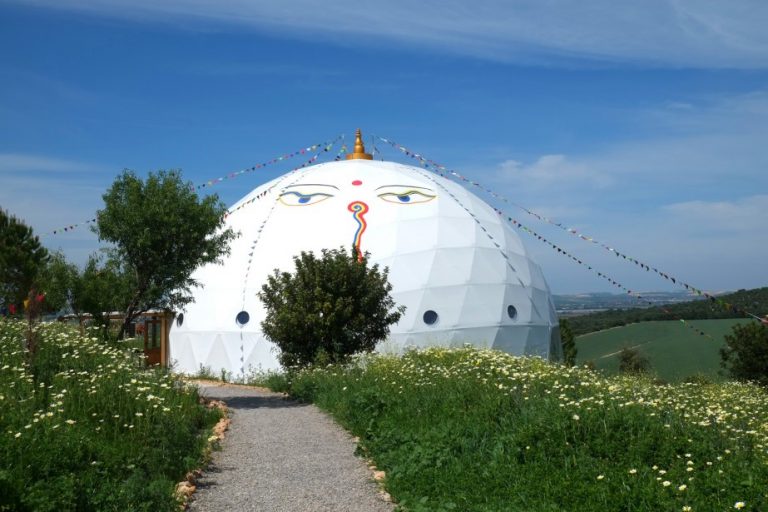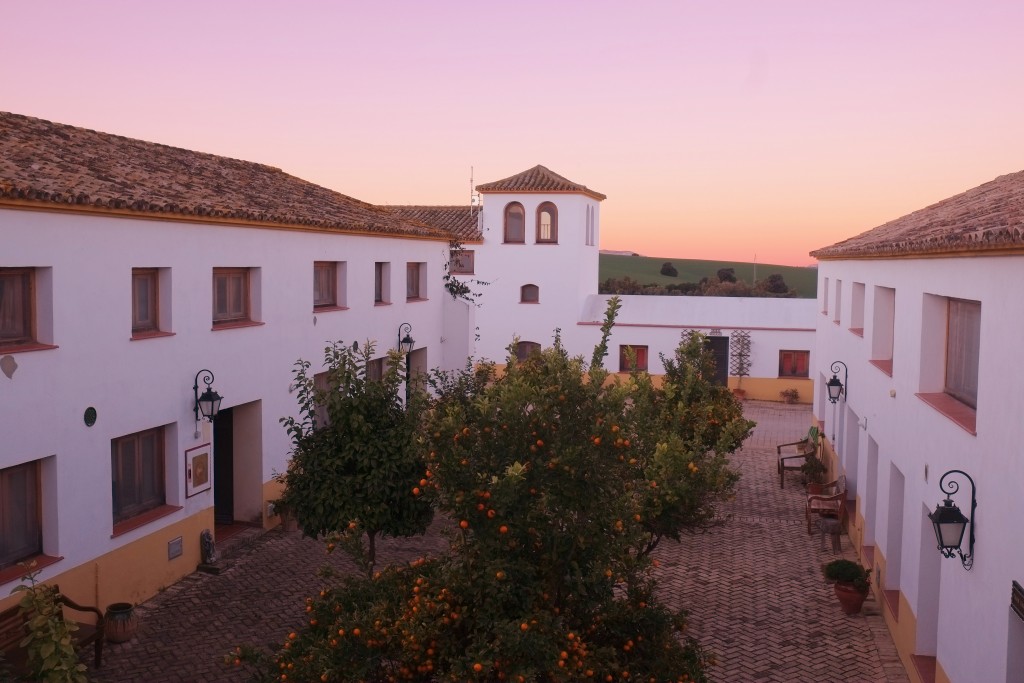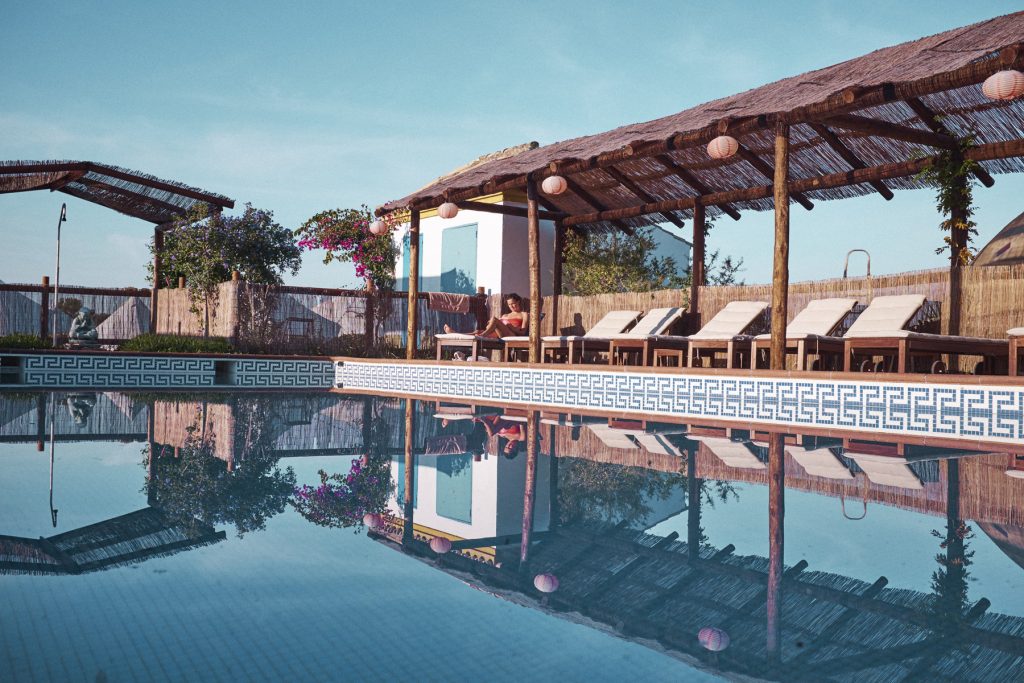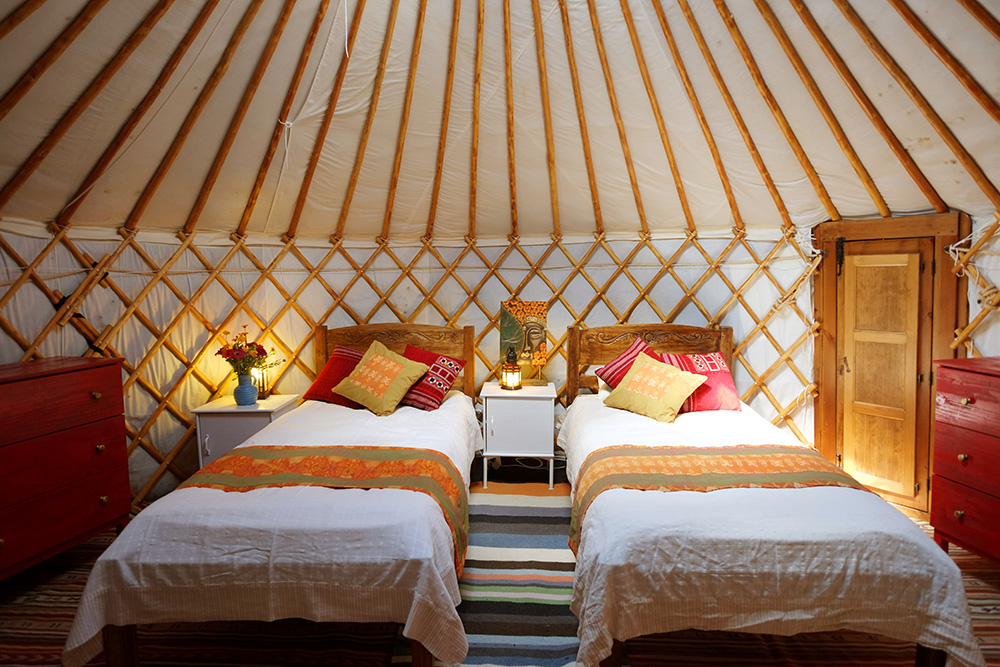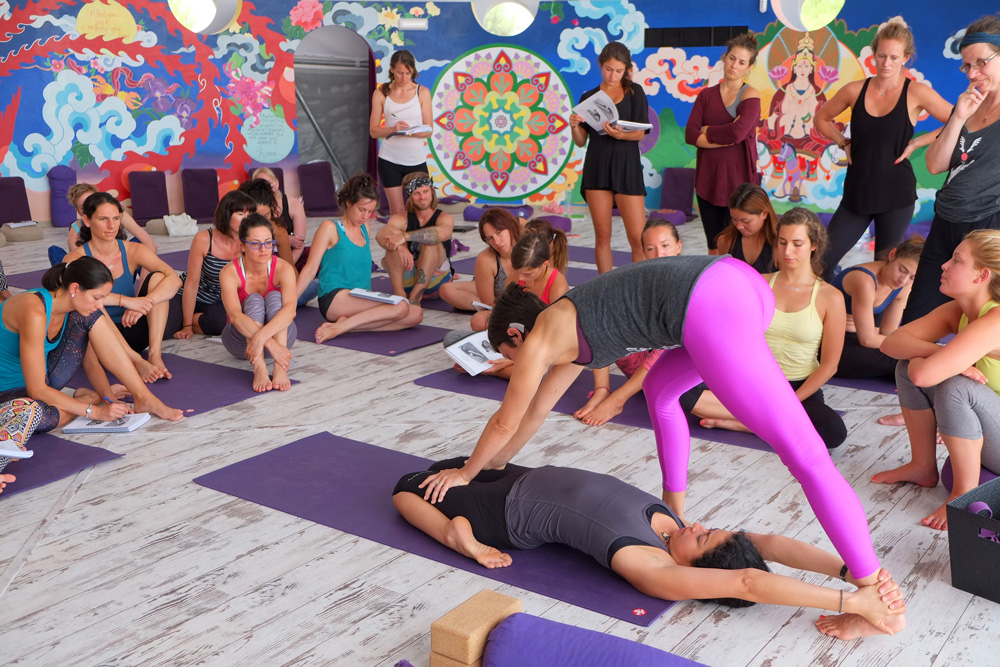 This training is lead by Jennifer Yarro, director and owner of Frog Lotus Yoga. The style taught is Vinyasa Flow Yoga, otherwise known as Power Yoga. It is a dynamic and and intelligent flow which is easily adapted to different levels and tempos.
Program: The program lasts for an intensive three weeks and blends the wisdom of Hatha with vigorous Vinyasa, cleansing Kundalini, and deep understanding of the physical and energetic body. An integral part of the training is Hands-On Adjustments for Yoga Asana based on bodywork and Thai Yoga Massage. Lectures on Skeletal Alignment and Muscular Engagement will also be covered.
What We Like: As the owner and director of Frog Lotus Yoga, Jennifer Yarro has taught hundreds of yoga practioners to become confident teachers. She gives support and expert instruction to all her students and has become a valued mentor for the many she has trained over the years all around the world.
Cost: Cost for this teacher training will vary. A 50 percent down payment is required at least 60 days before the first day of the program as well as a deposit during registration. Contact Frog Lotus for the most up to date fees and dues for their teacher training programs around the globe.
Address: Wolfe Island Kingston Ontario, Canada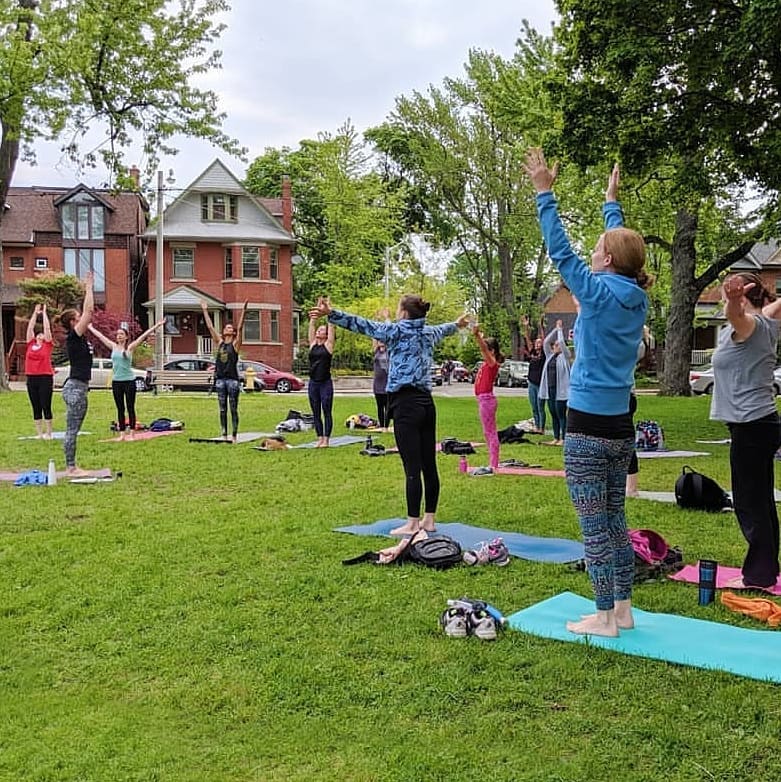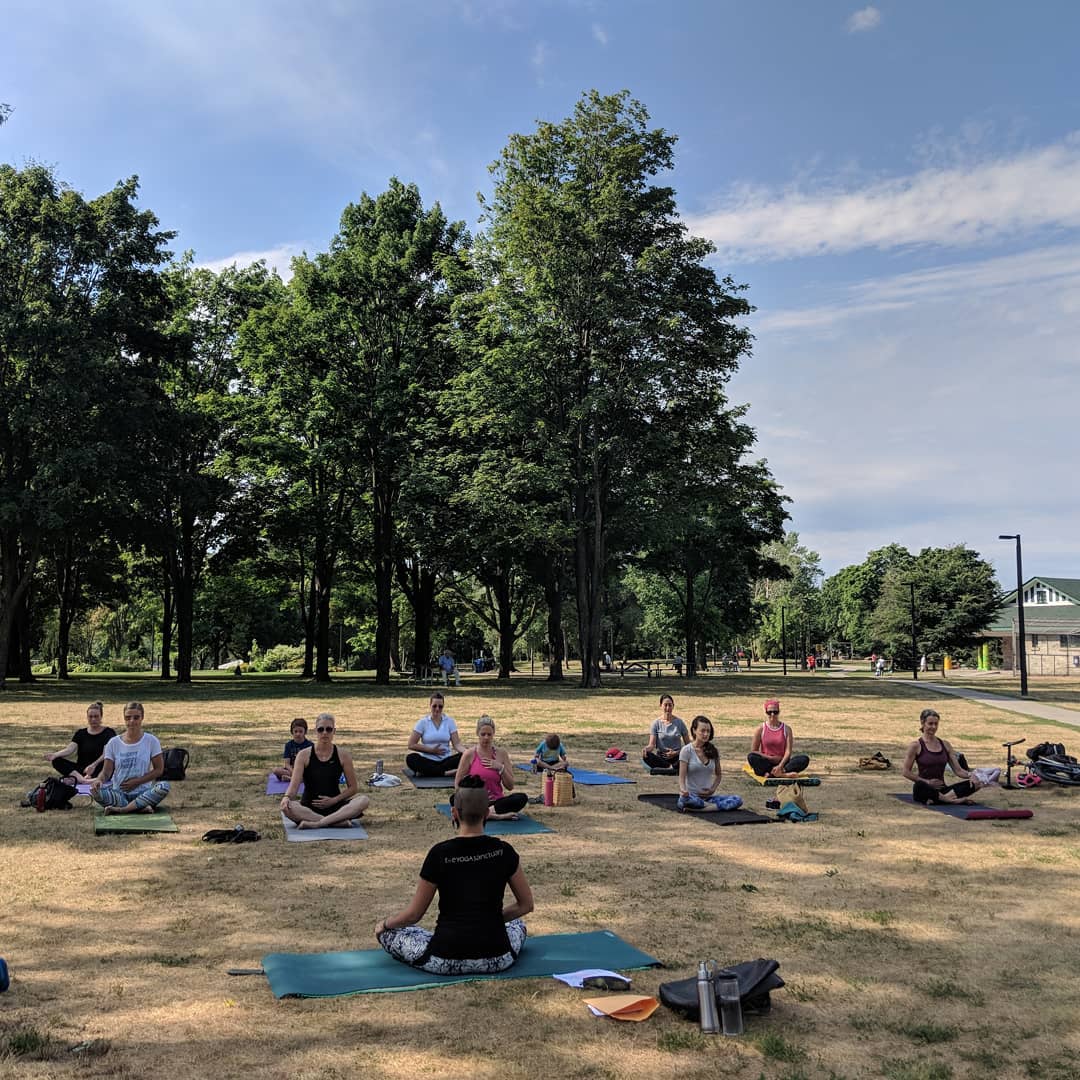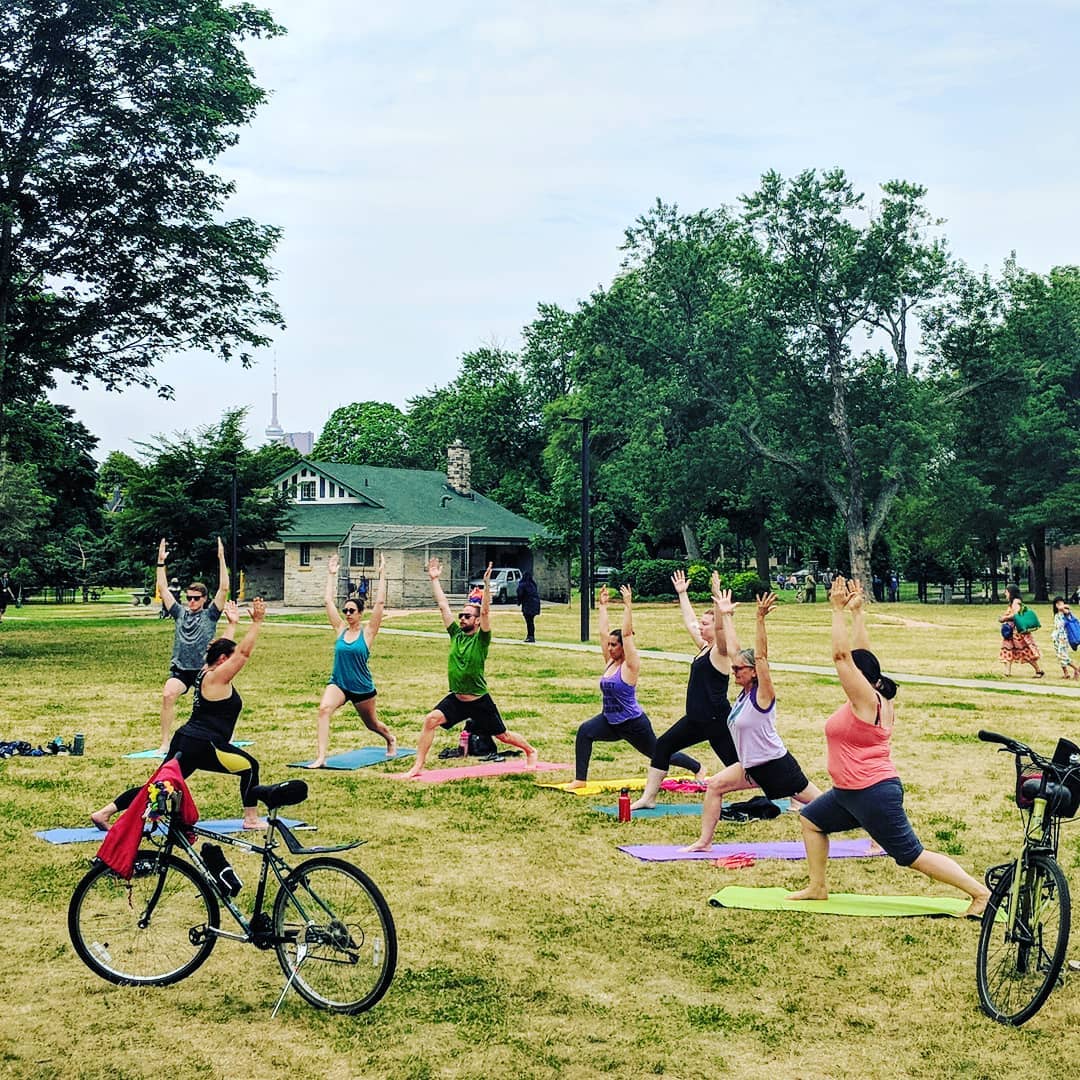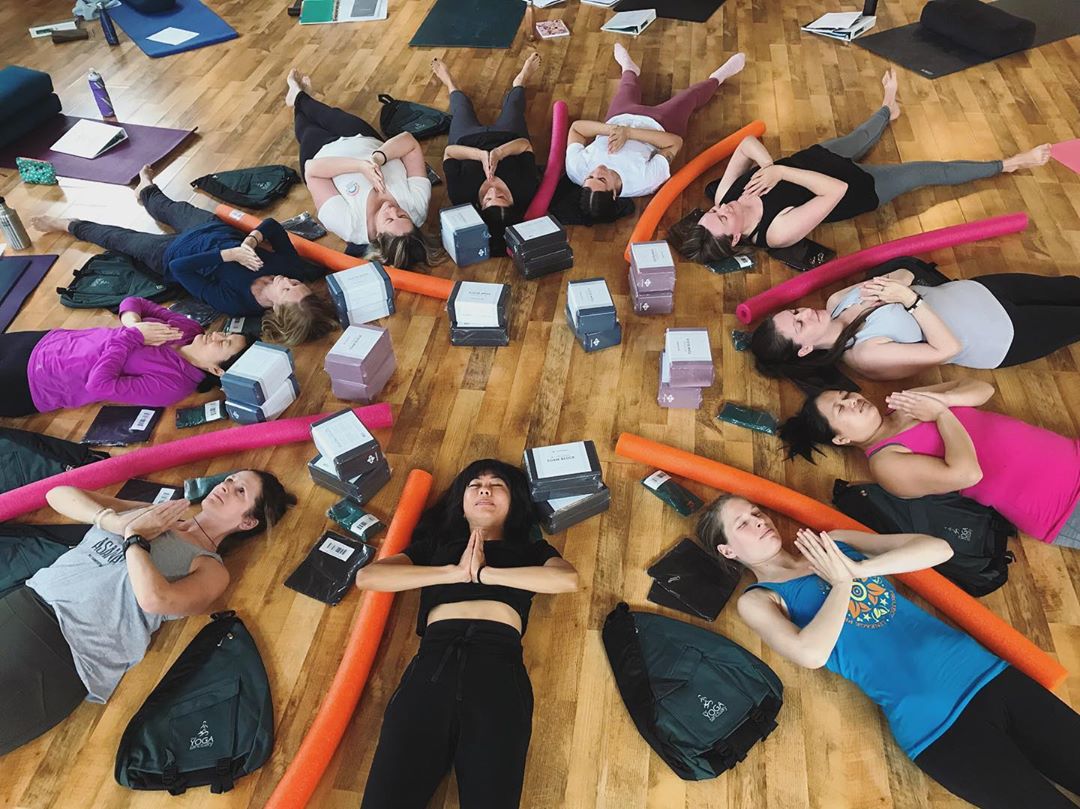 theyogasanctuary_60922597_2458821110806219_8719212058355154197_n
theyogasanctuary_37413499_256278968436175_2273600165736611840_n
theyogasanctuary_36757371_2058540244177981_5593994173448454144_n
theyogasanctuary_69330837_3615017841857102_3203020540144230347_n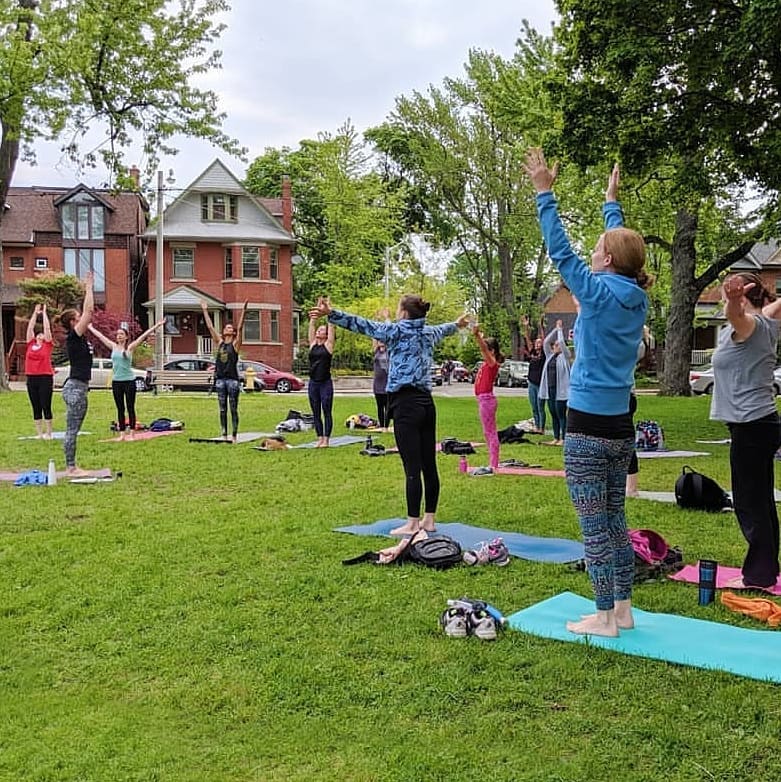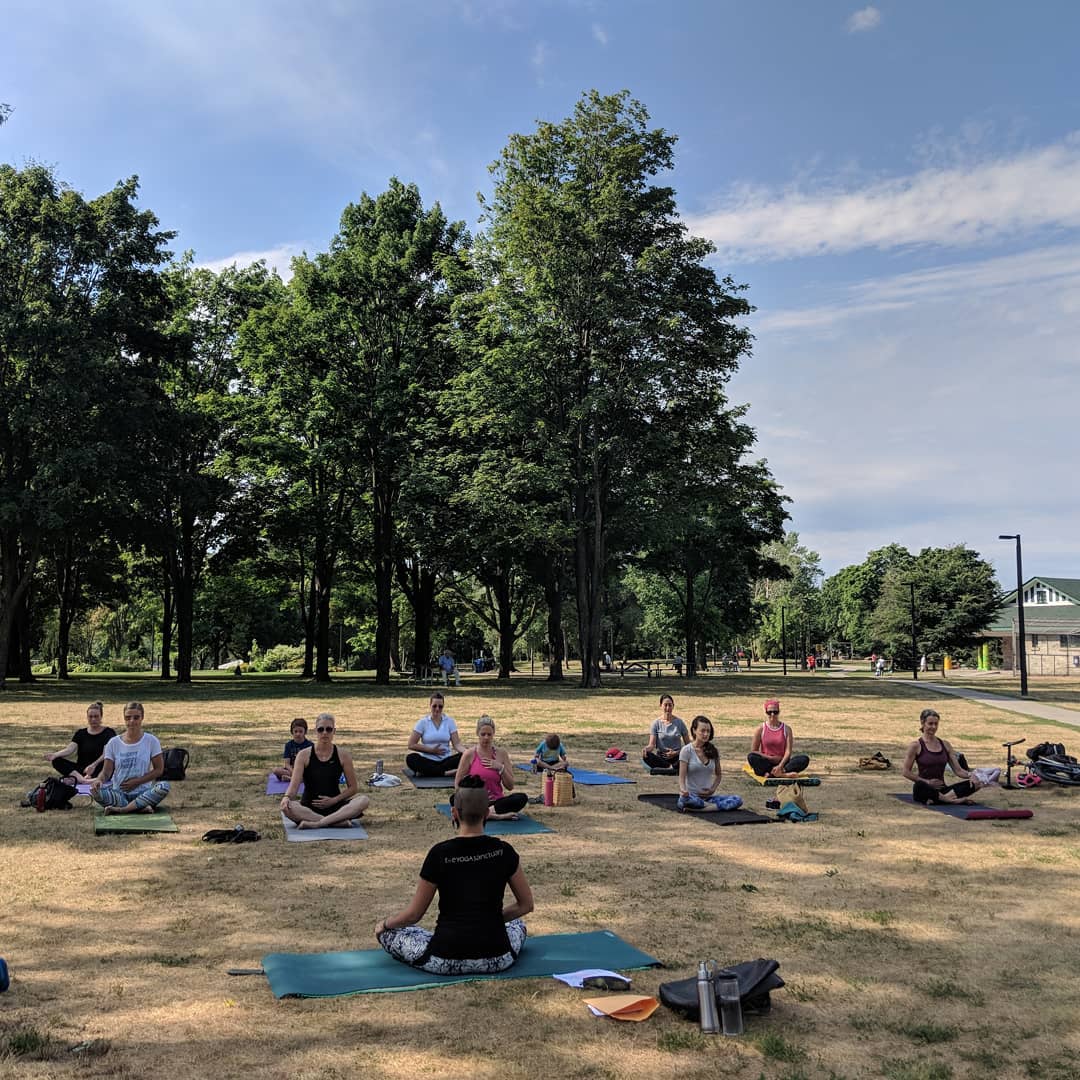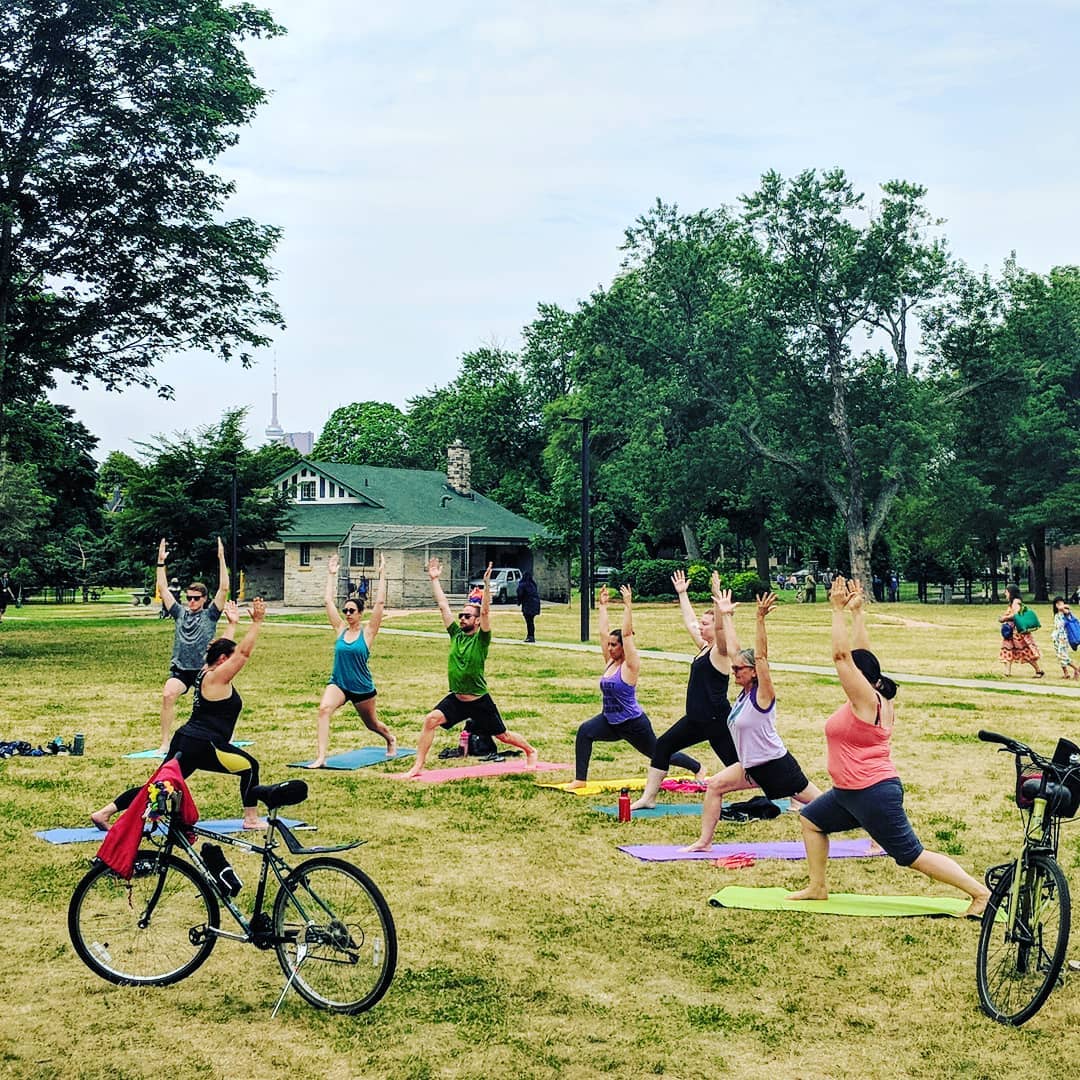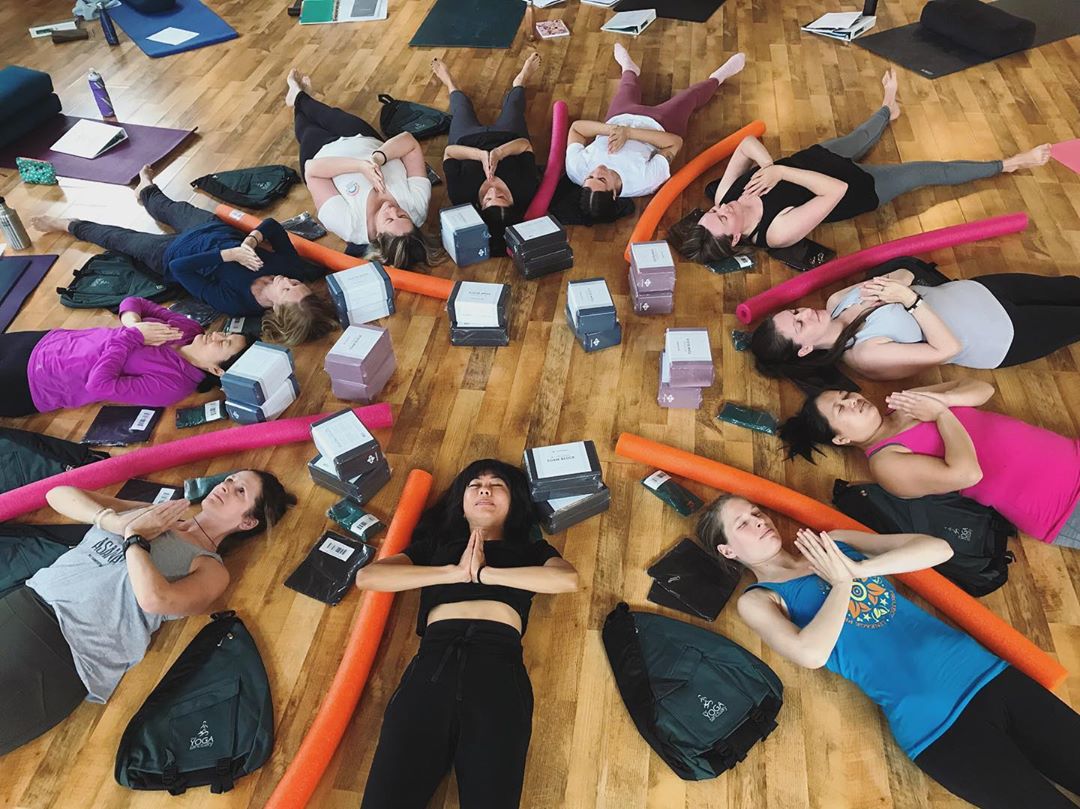 The Yoga Sanctuary has been training yoga teachers in the Greater Toronto Area since 2001. They are the first yoga studio in Ontario, Canada to be granted a "Certified Private Educational Institute" status by the Federal Government of Canada in 2008. They offer 250 and 300 hour yoga teacher training programs as well as Continuing Education programs to define your skills.
Program: The 250 hour yoga teacher training program is the foundation for those who want to deepen their practice and learn how to guide a yoga class. Graduates will be able to teach from Ashtanga, Hatha, and Vinyasa lineage. In addition to lectures on teaching methodology, assisting asana, yoga history and philosophy, yogic lifestyle and ethics, yoga anatomy and subtle energy systems, the program also requires homework and integrated yoga practice for graduation. Ongoing support is given to students as well as an assisting internship program at the yoga sanctuary to refine and enhance skills learned during the training during public classes while being mentored by a senior teacher for three months.
What We Like: Fast Track dates are also available for those who want to complete the 250 hour foundation teacher training in a shorter amount of time. This option runs for 12 weekends and participants must participate in 16 Mysore classes, 30 public classes, and complete 8 observation classes, in addition to other homework assignments in order to successfully graduate from the fast track course.
Cost: Contact The Yoga Sanctuary for the most updated tuition costs for their yoga teacher training programs. A registration fee of $500 will be required and payment plans are available as well as an official Tuition Fee Receipt for successful graduates for income tax purposes.
Address: The Yoga Sanctuary Danforth Yoga Studio 95 Danforth Ave. 3rd Floor Toronto, Ontario Mk4 1N2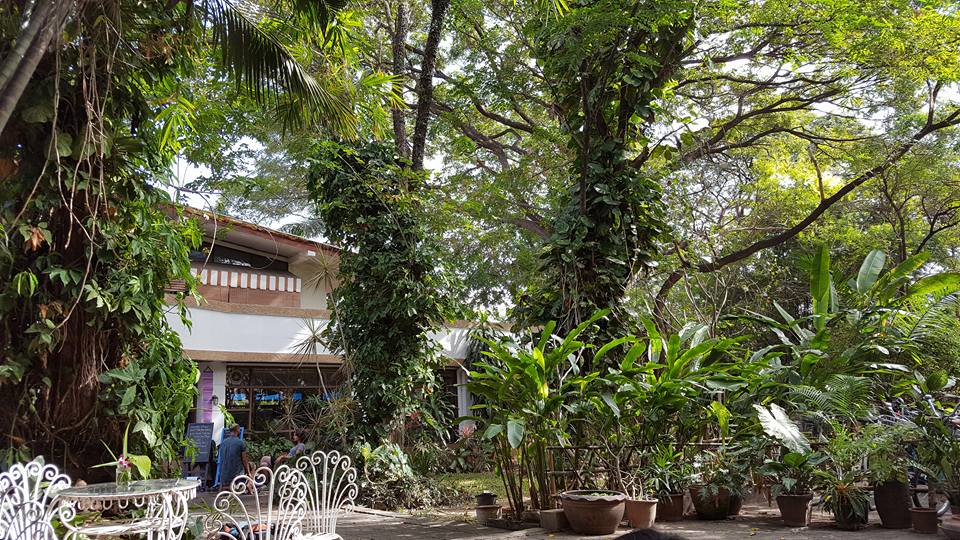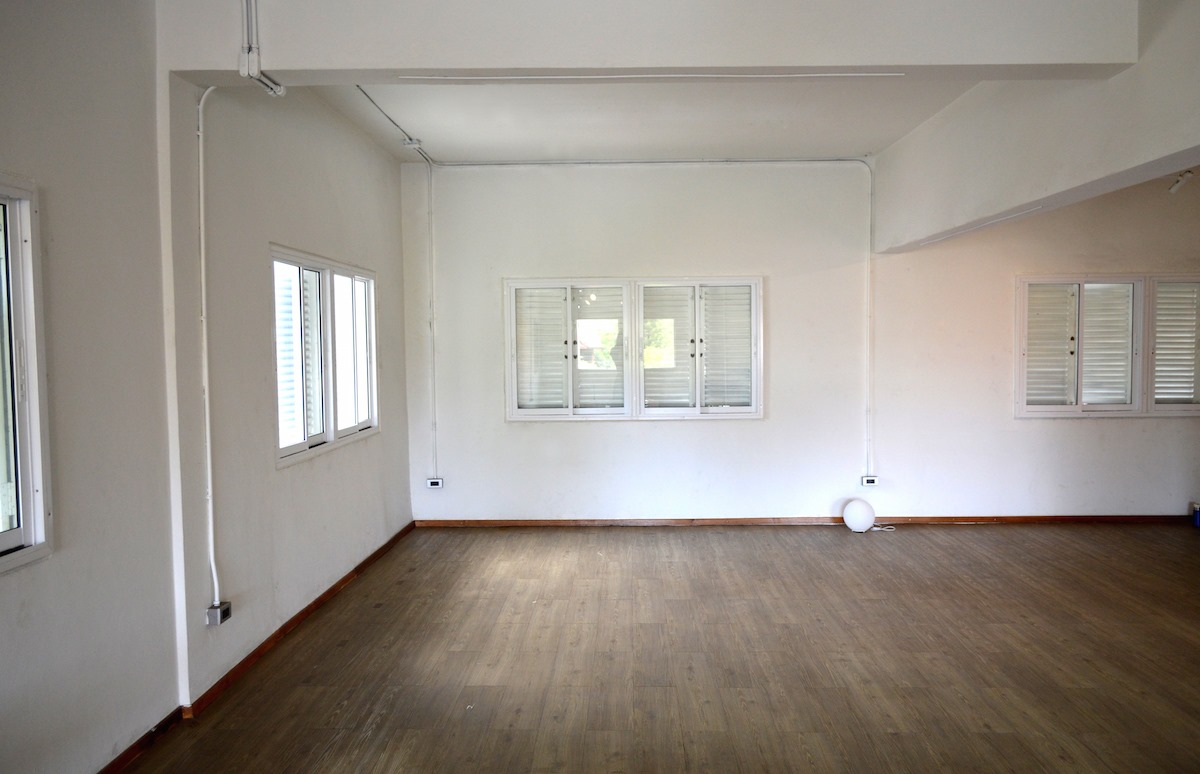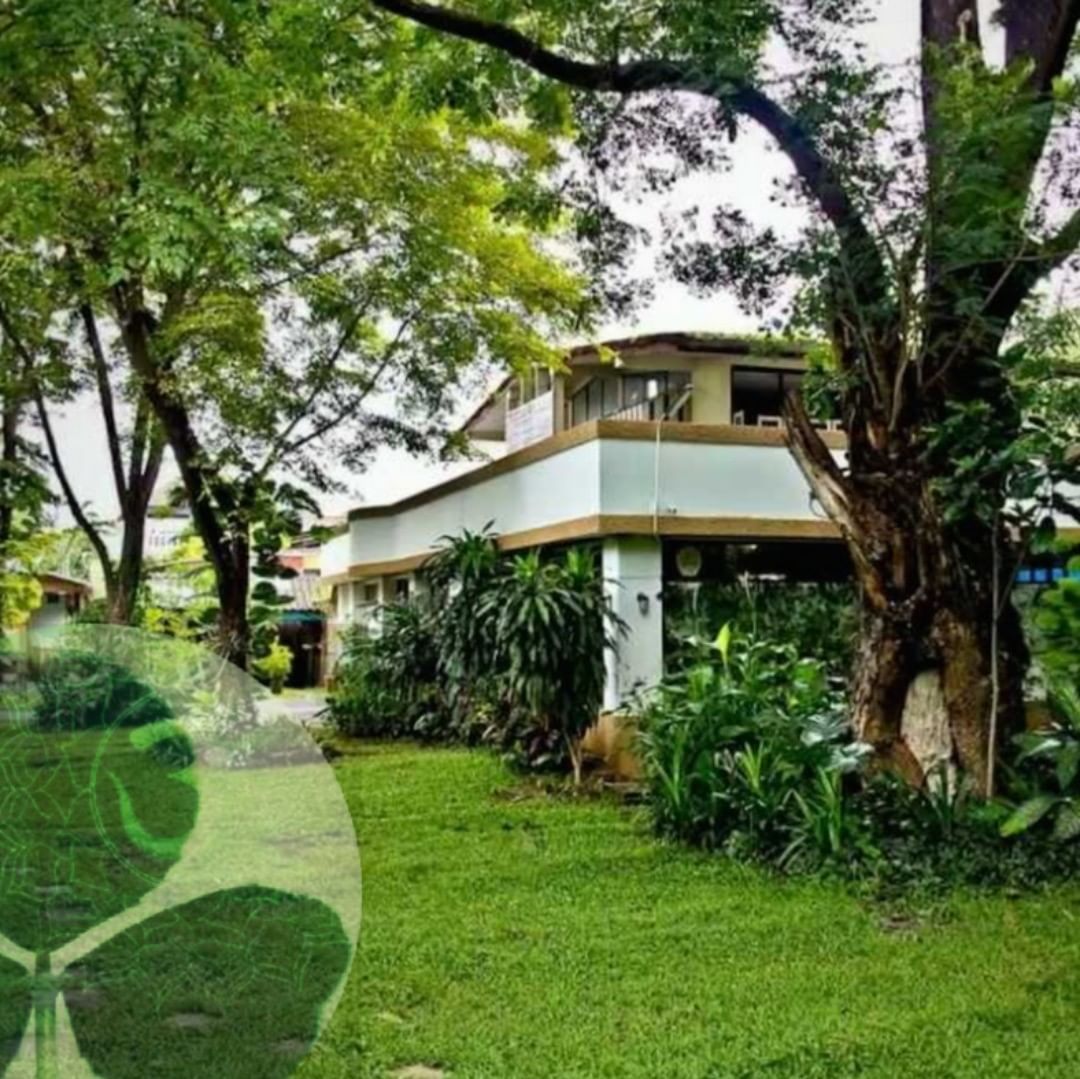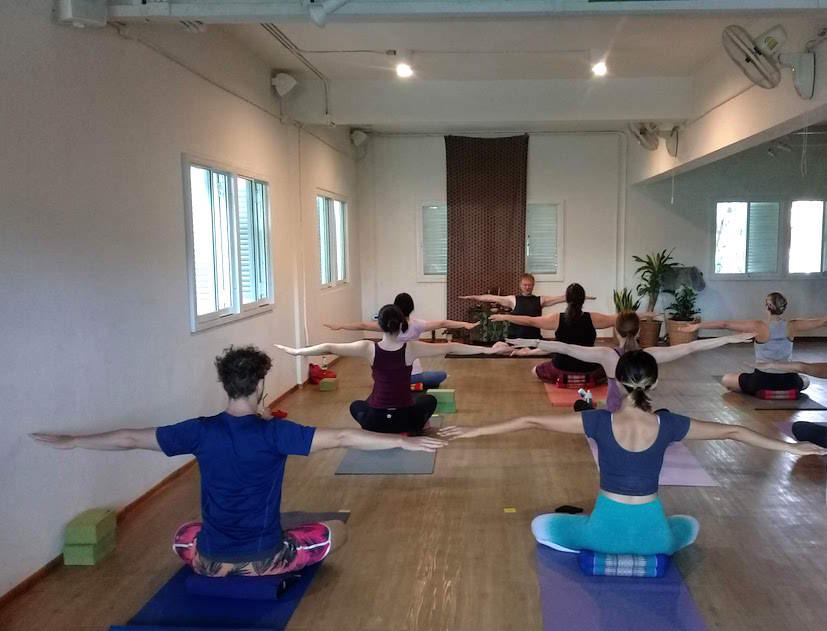 16143092_1207406825974990_8026678108880617222_n
65264793_2206340552748274_6239420383854854144_o
38097616_1773408659378906_1552515675459682304_n
69850763_2342425415806453_7394368915456917504_n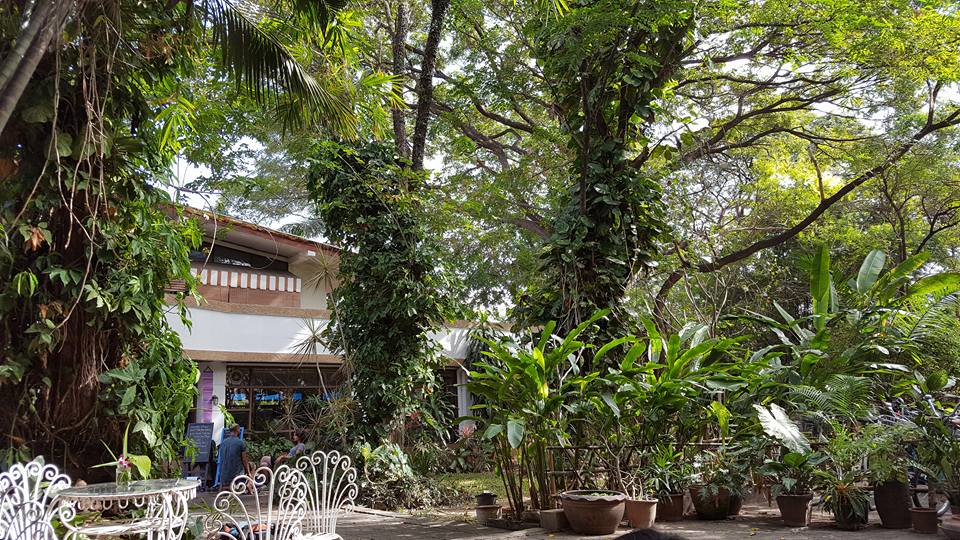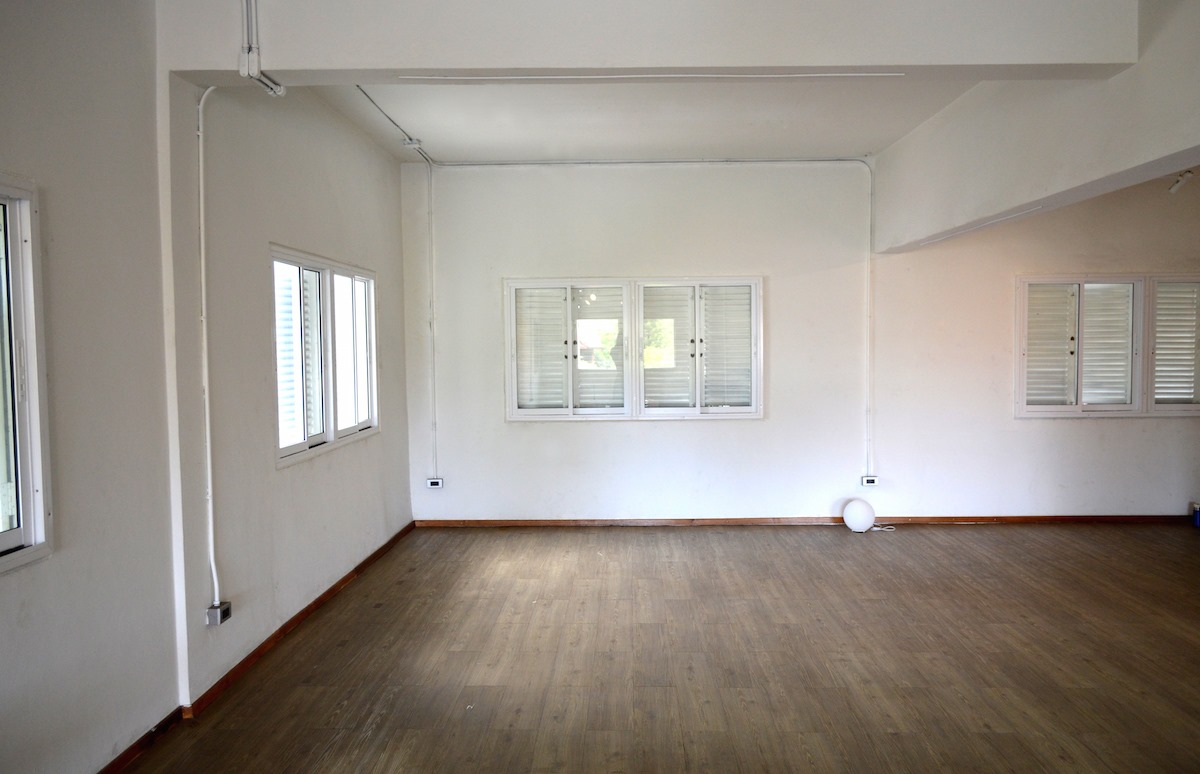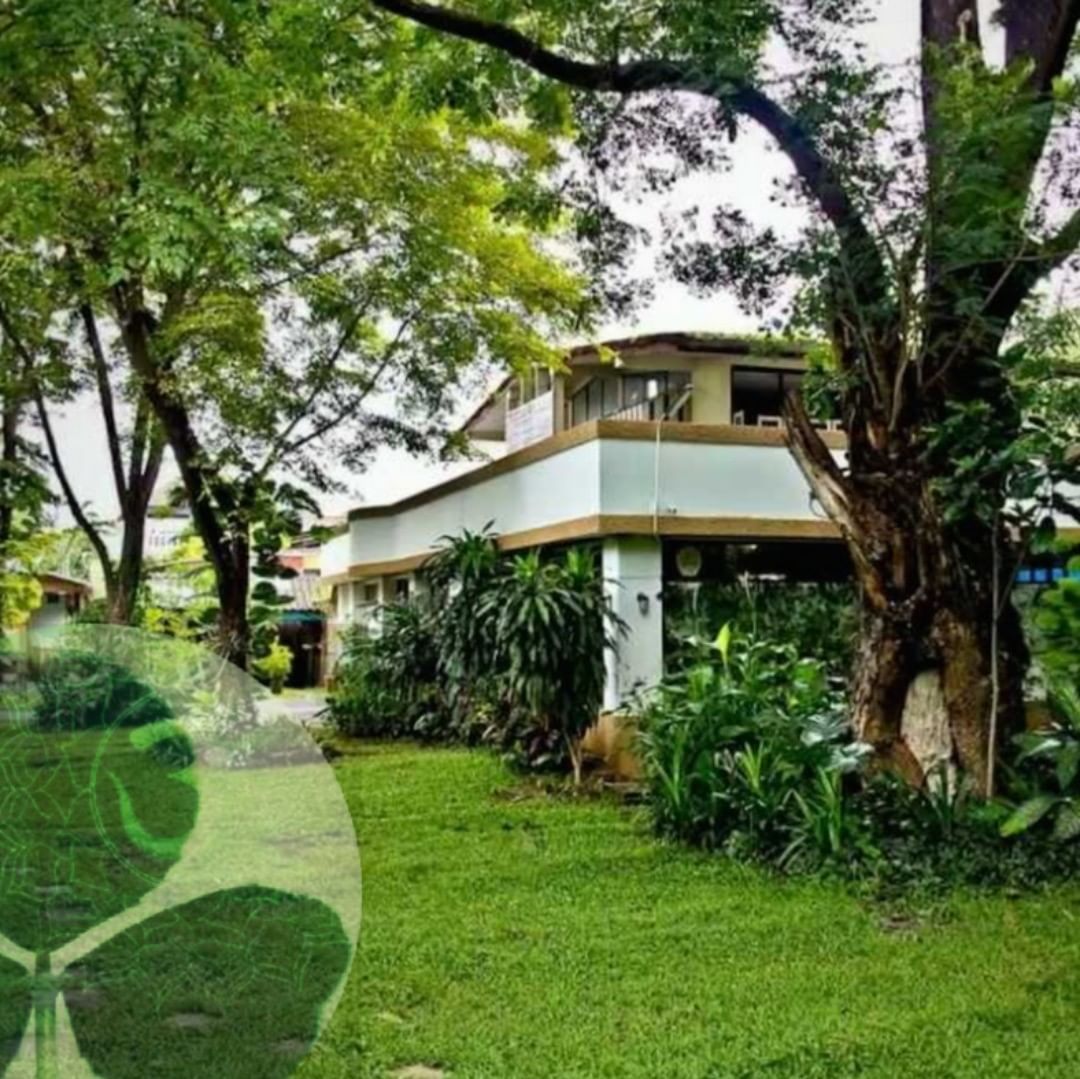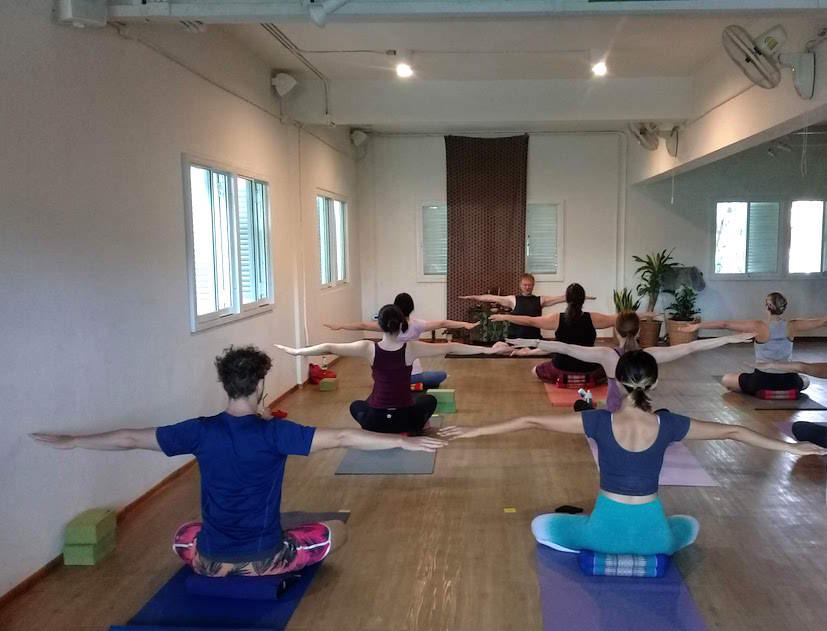 The Yoga Tree has five studios across the Greater Toronto Area and Vaughn. They were voted the best yoga studio in the city by BlogTO. They run a 250-hour mentor lead yoga teacher training program which may be completed in 1 month or over 12 weekends for part-time training.
Program: The Yoga Tree's teaching philosophy is based on the lineage of Classical Hatha, Ashtanga, and Hot Yoga. Teachers-in-training will study physiology, functional anatomy, yoga philosophy, asana, pranayama, and meditation. Graduates will be eligible for a Yoga Alliance certificate and will be able to teach yoga in heated and non-heated spaces.
What We Like: Yoga Tree prides itself on the community is has created for its yoga teachers-in-training to gain the most support and nurturing as they come into their own as yoga teachers.
Cost: An application fee of  $500 will be required upon application and counts towards tuition upon acceptance. The full course fee is $3600 plus HST. Upon acceptance, you will receive a complimentary 6 or 5 month unlimited yoga pass which may be used at any Yoga Tree location.
Address: The Yoga Tree holds teacher trainings at various times of the year at each of their five studios in Bay and Dundas, Richmond and Spadina, Yonge and Eglington, Vaughn, and Richmond Hill.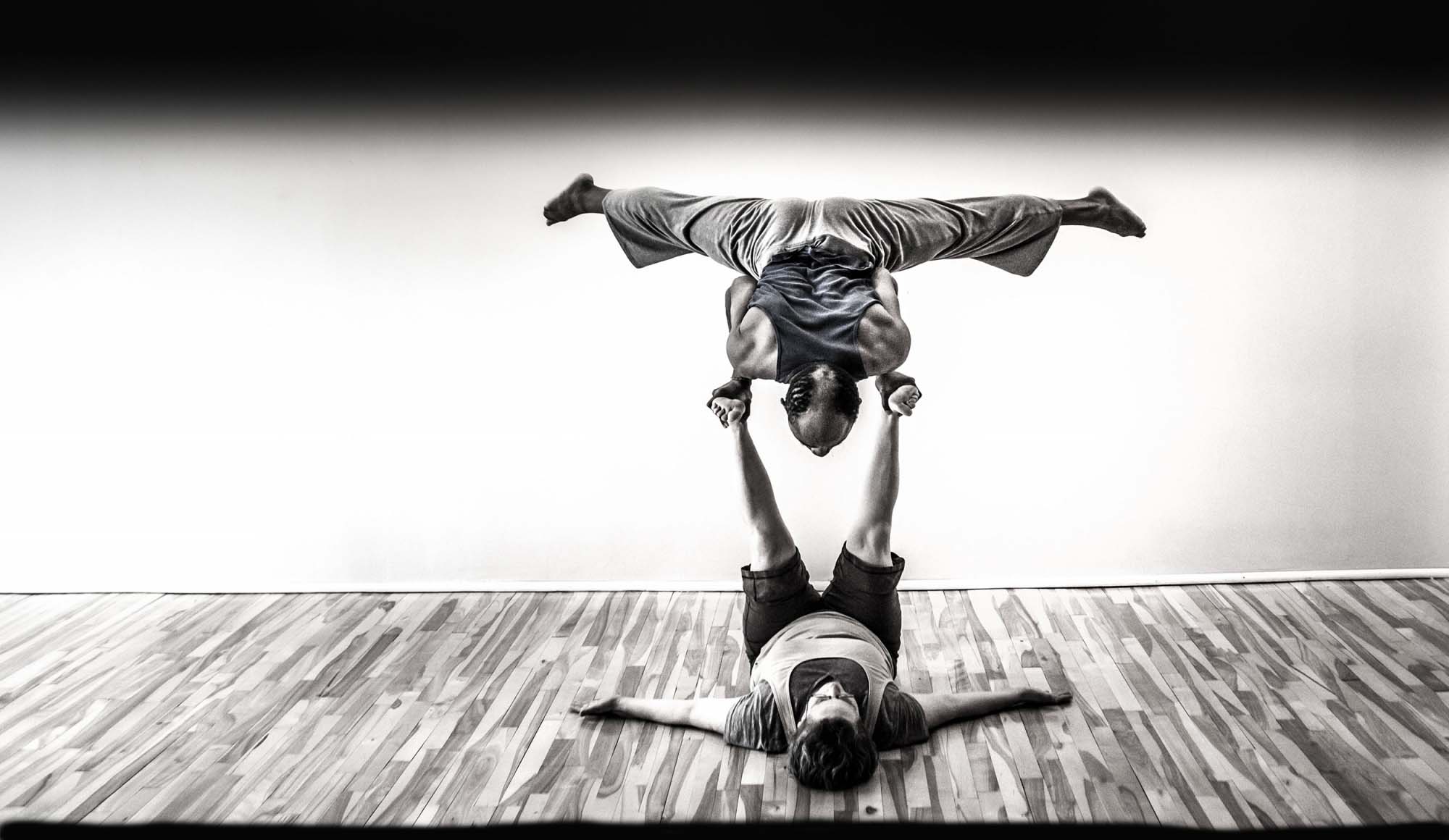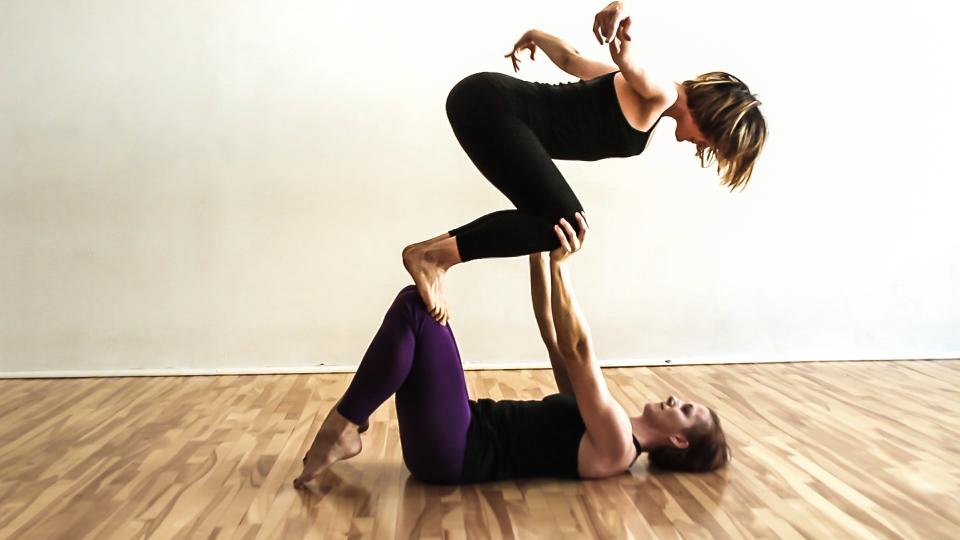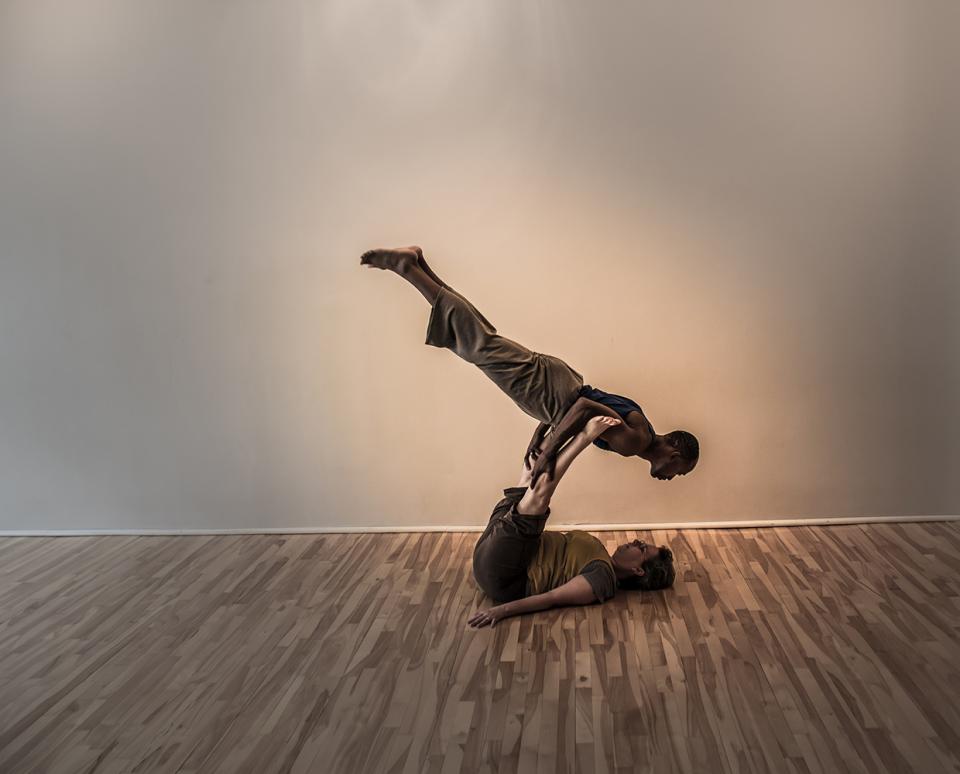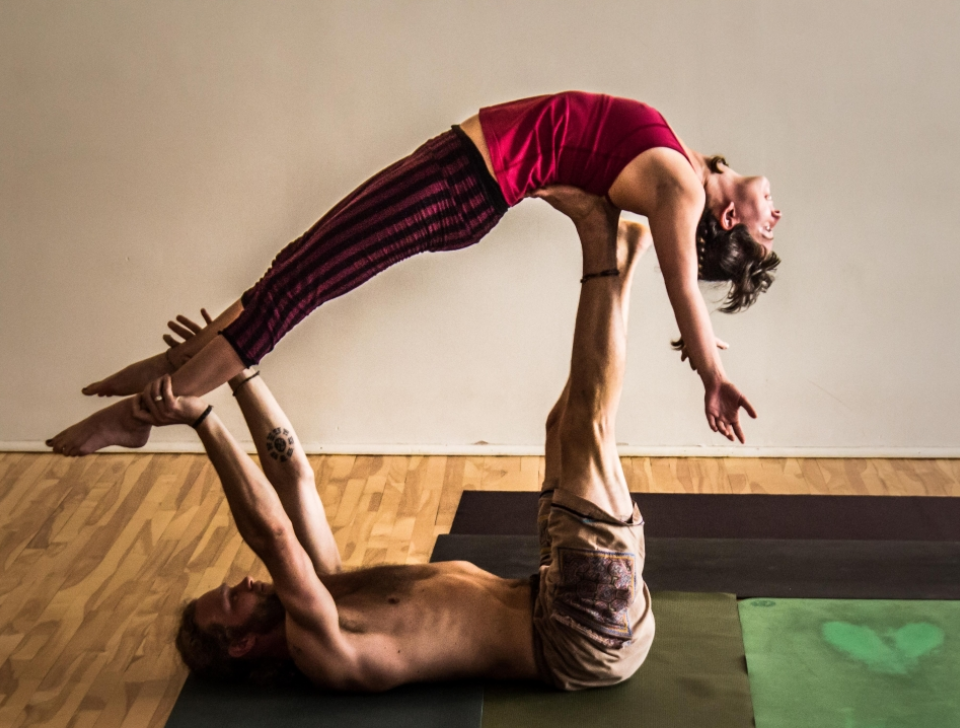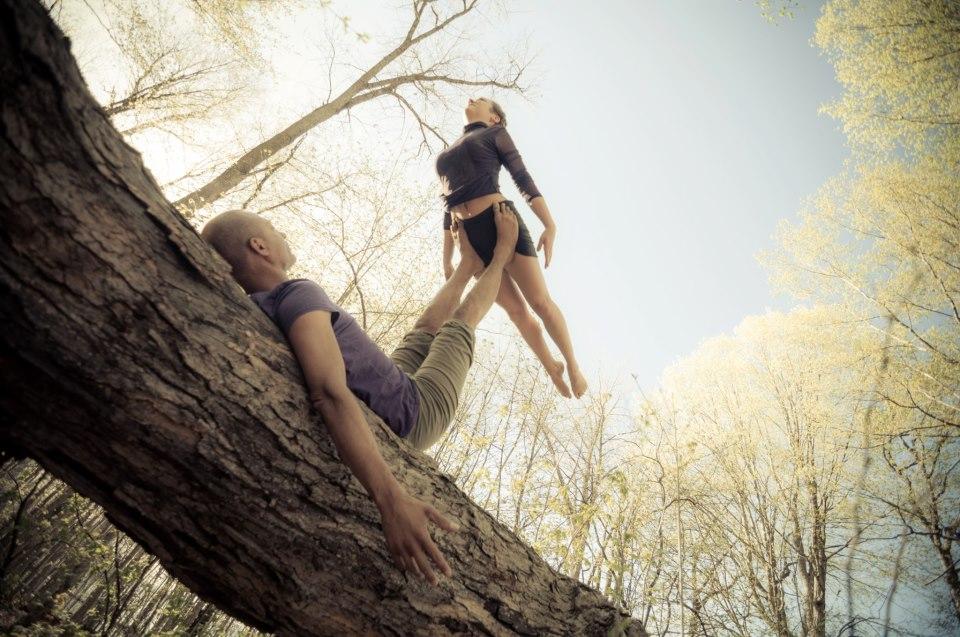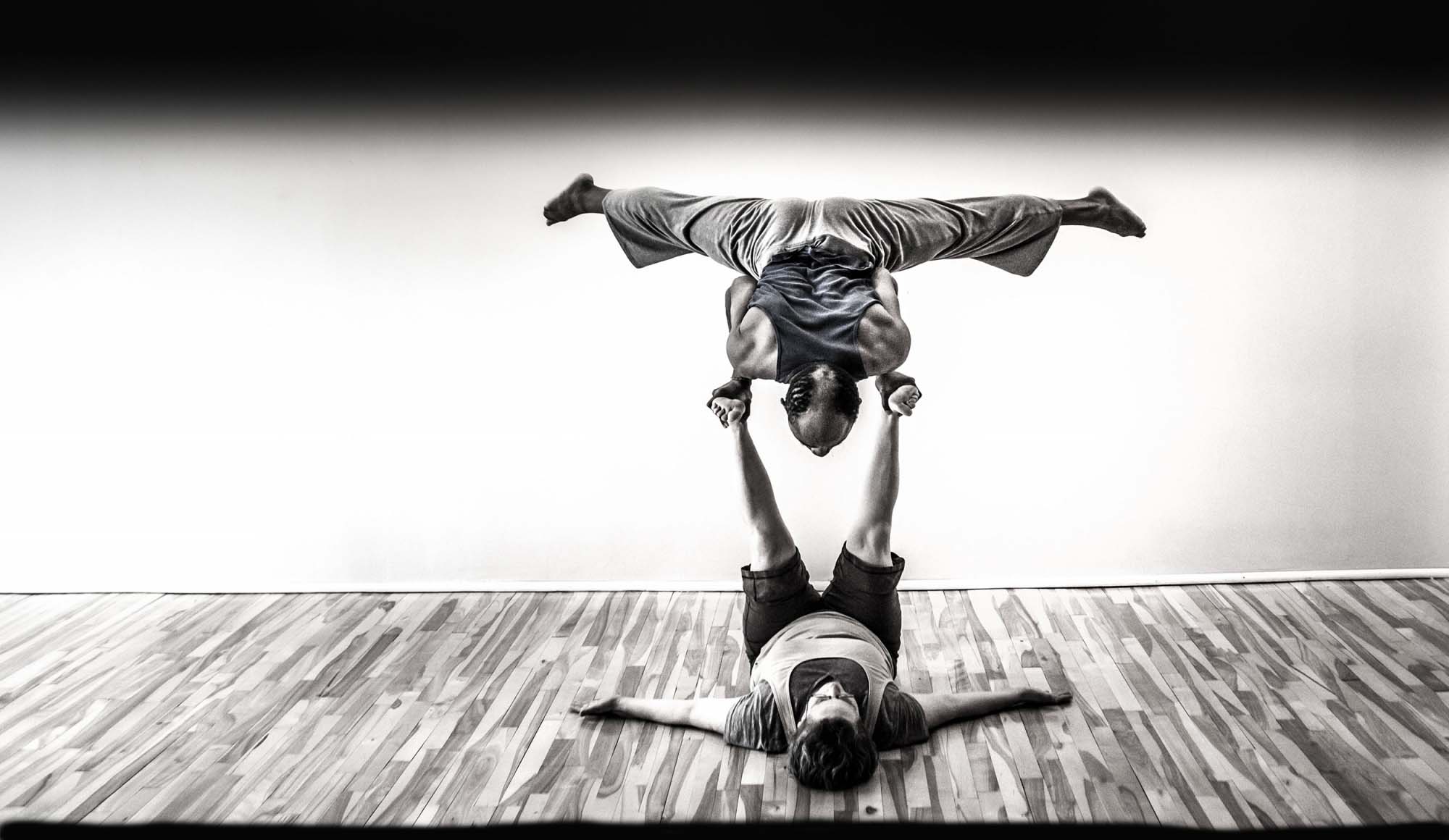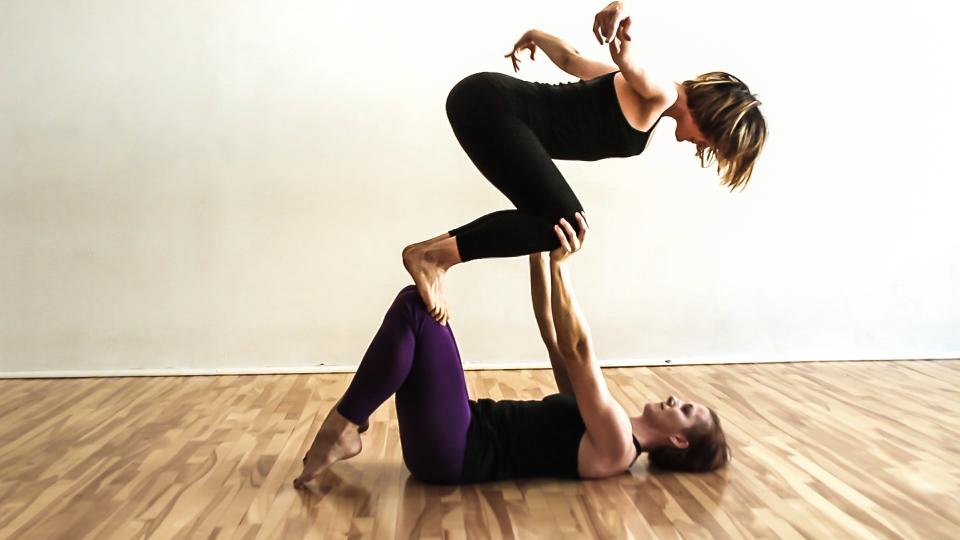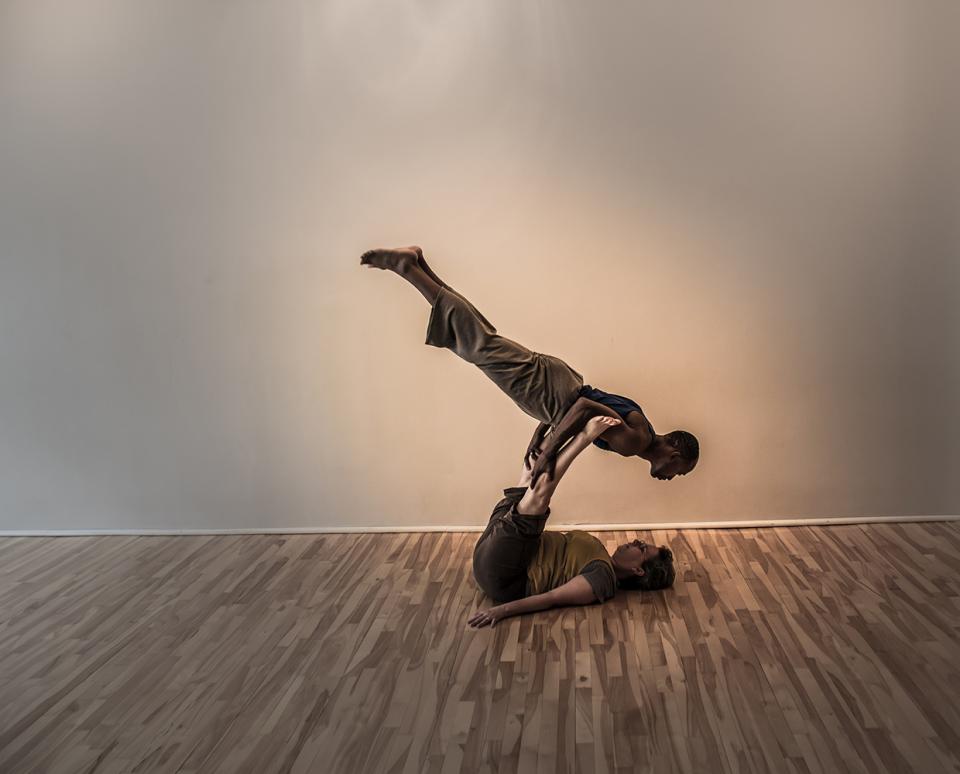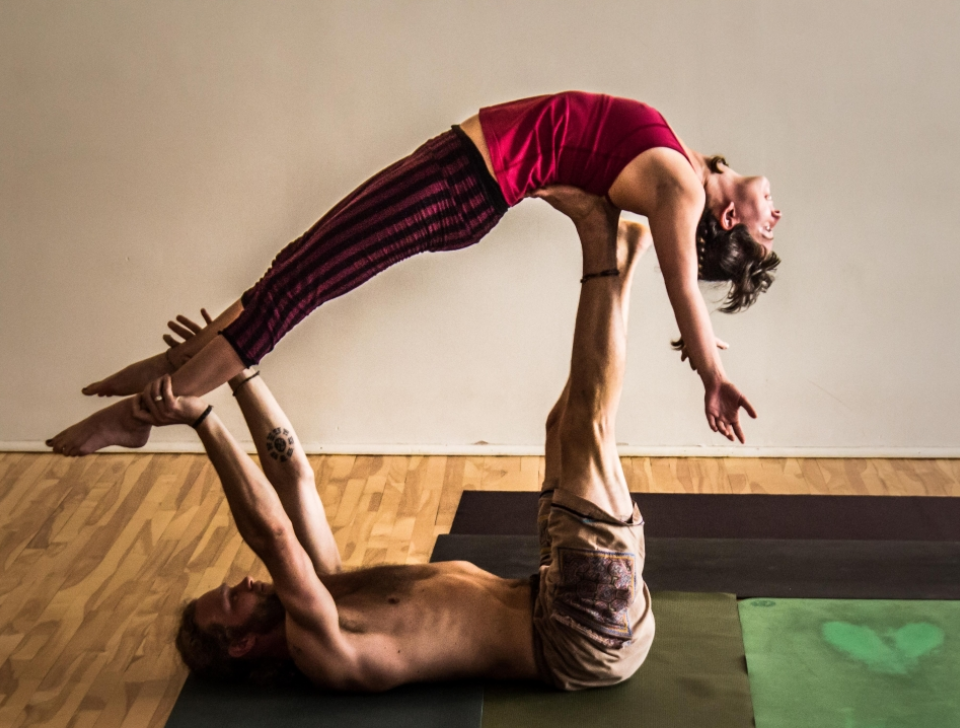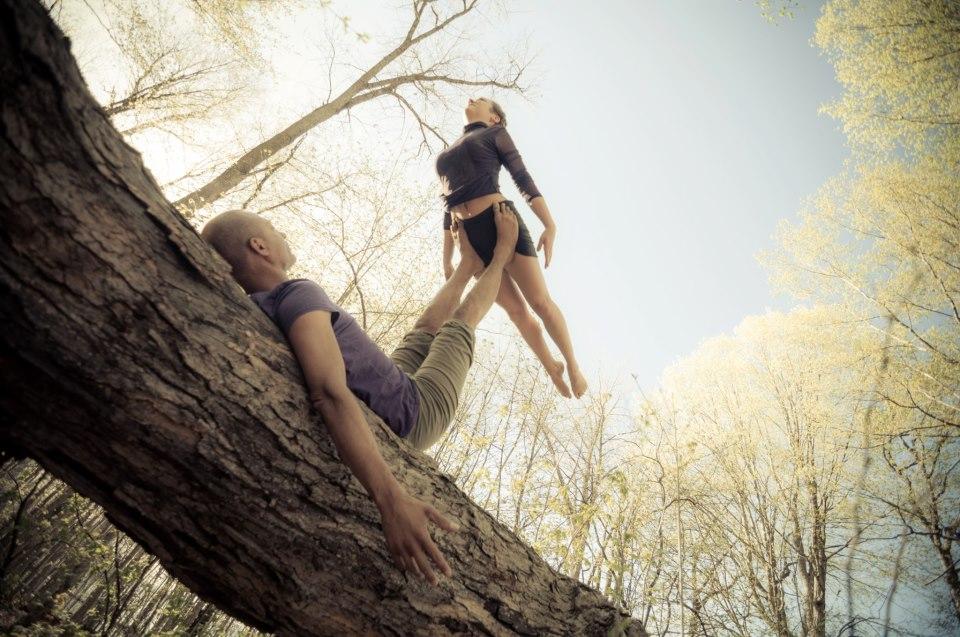 Eugene Poku and Jessie Goldberg are the originators of Acroyoga. The Acroyoga Montreal teacher training in Montreal and around the world fuse yogic philosophy with dance and acrobatics.
Program: The level 1 and 2 Acroyoga Montreal teacher training programs run for 4 weeks (or two weeks for each level). This intensive is for experienced acroyoga practitioners so that focus may be placed on the art of teaching and building trust and skills, rather than beginner technique.
What We Like: Although Acroyoga can be a very physically demanding practice, the teachers at Acroyoga Montreal prioritize building a safe and trusting bond between practitioners. They believe that Acroyoga cannot exist without this bond of understanding and acrobatics is approached with a yogic twist, utilizing the bandhas, pranayama, and being in the moment, in order to hone technique and skills mastery.
Cost: Level 1 only costs $1600 plus 15% tax. Level 2 costs $1400 plus 15% tax. Those enrolling for both level 1 and 2 at the same time get a discount of $2600 for both levels plus 15% tax.
Address: Acroyoga Montreal, Montreal Quebec, Canada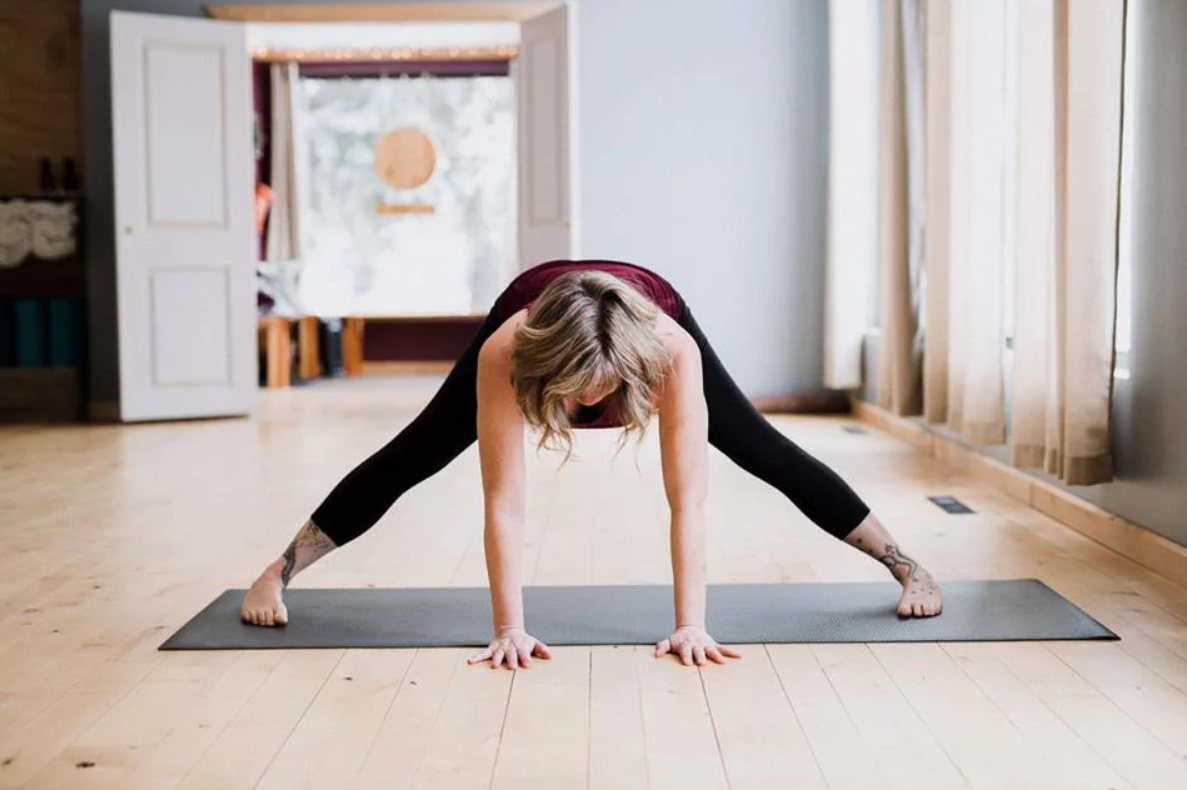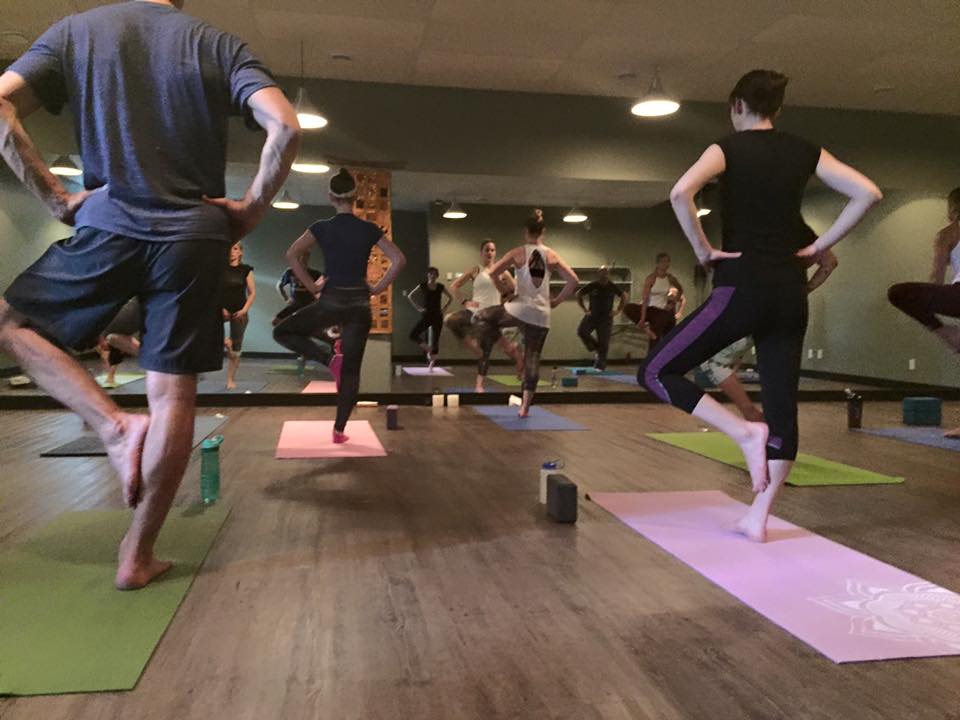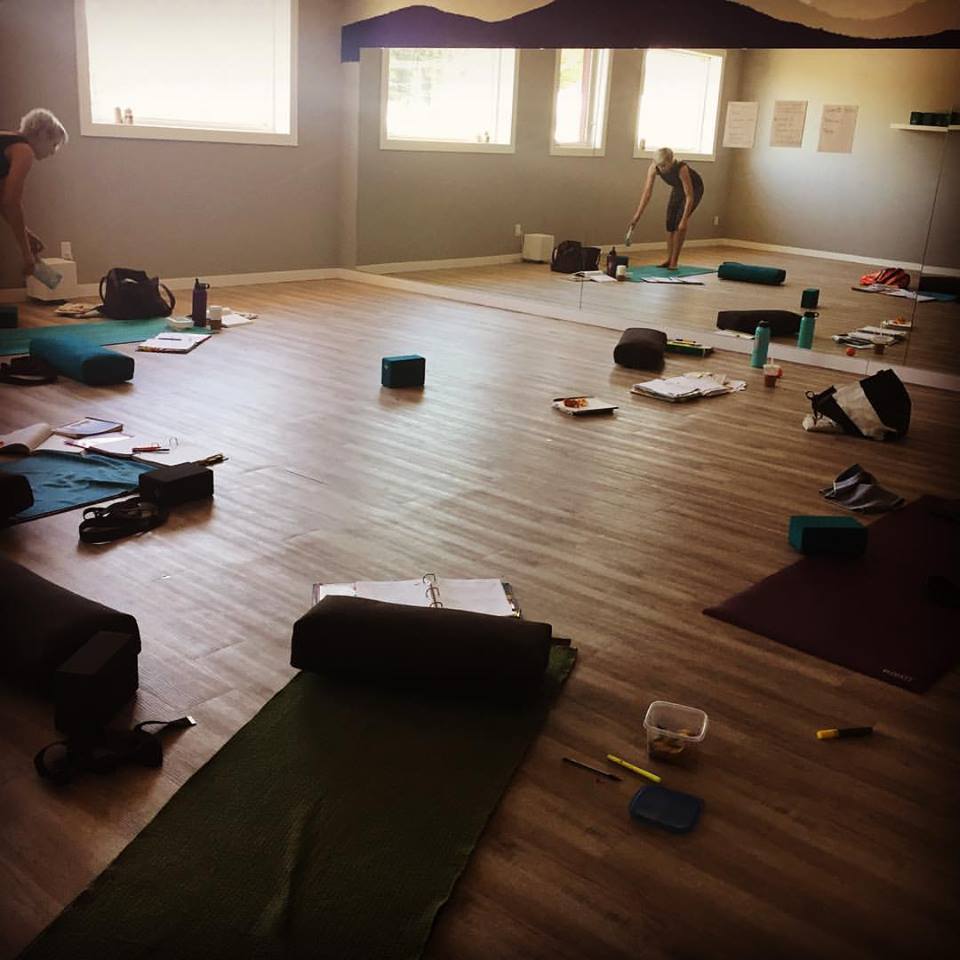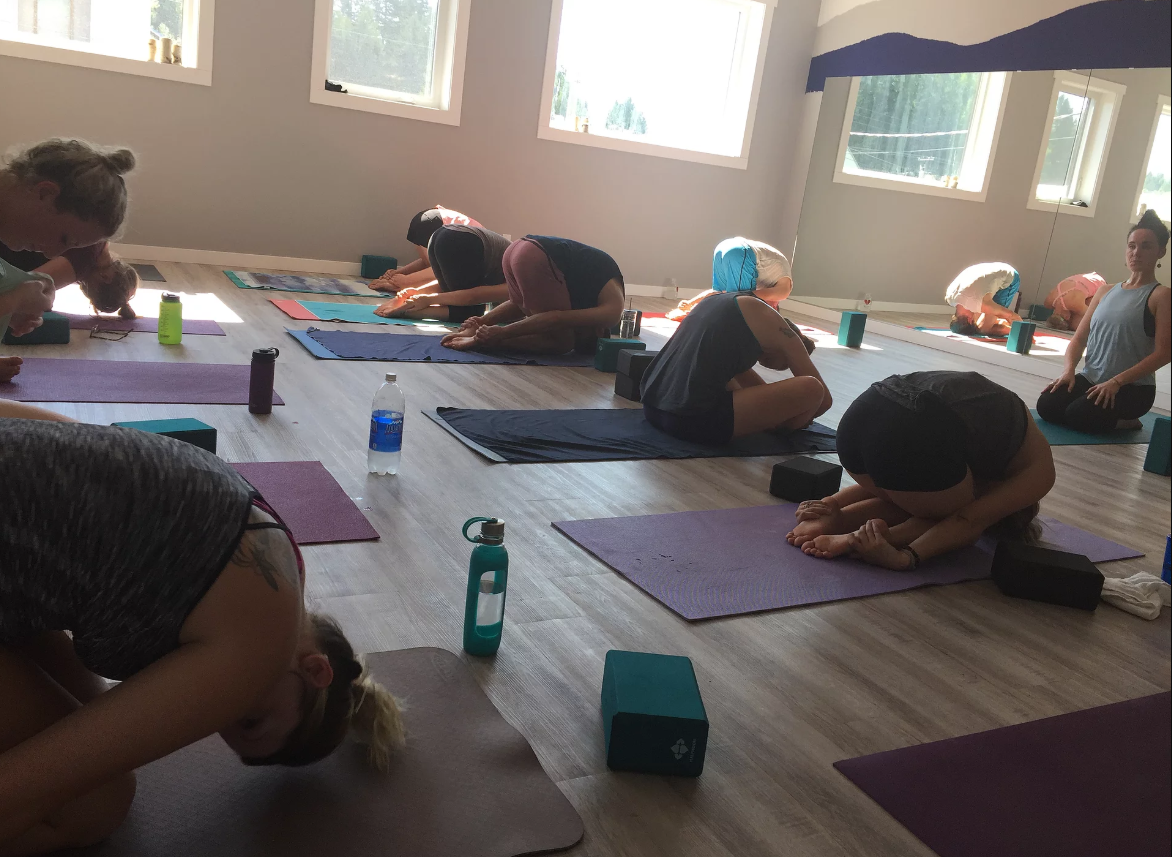 15338756_637303943113558_5218879771172137265_n
20729304_770804493096835_1846338373006381297_n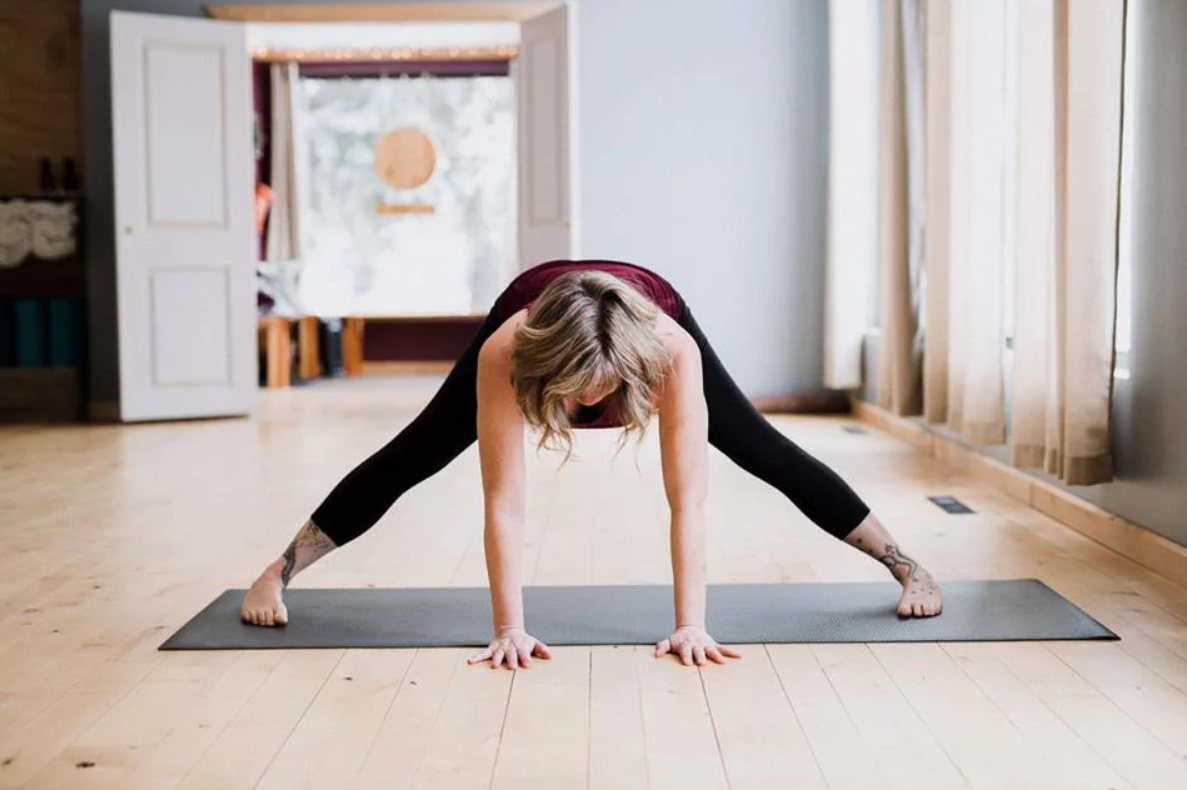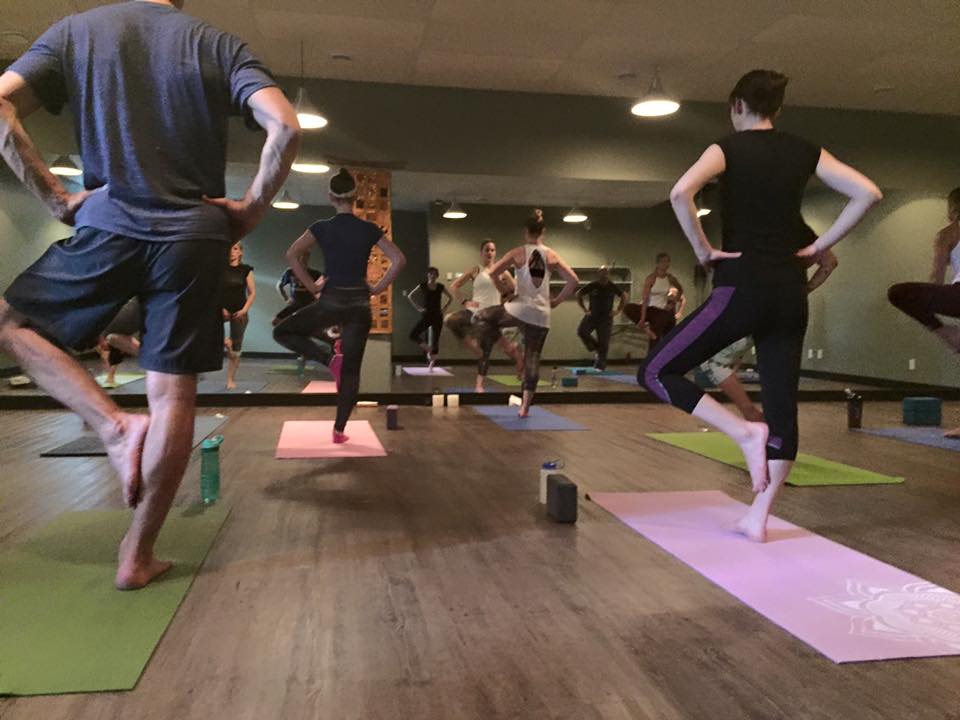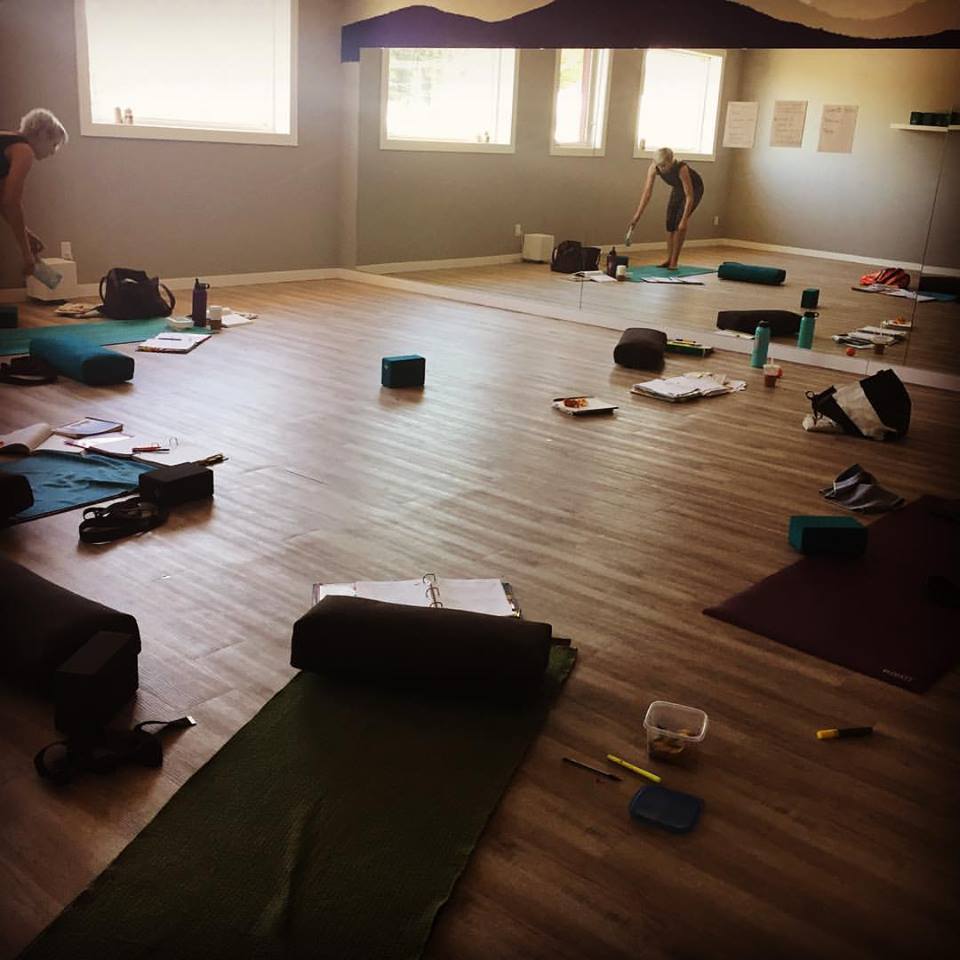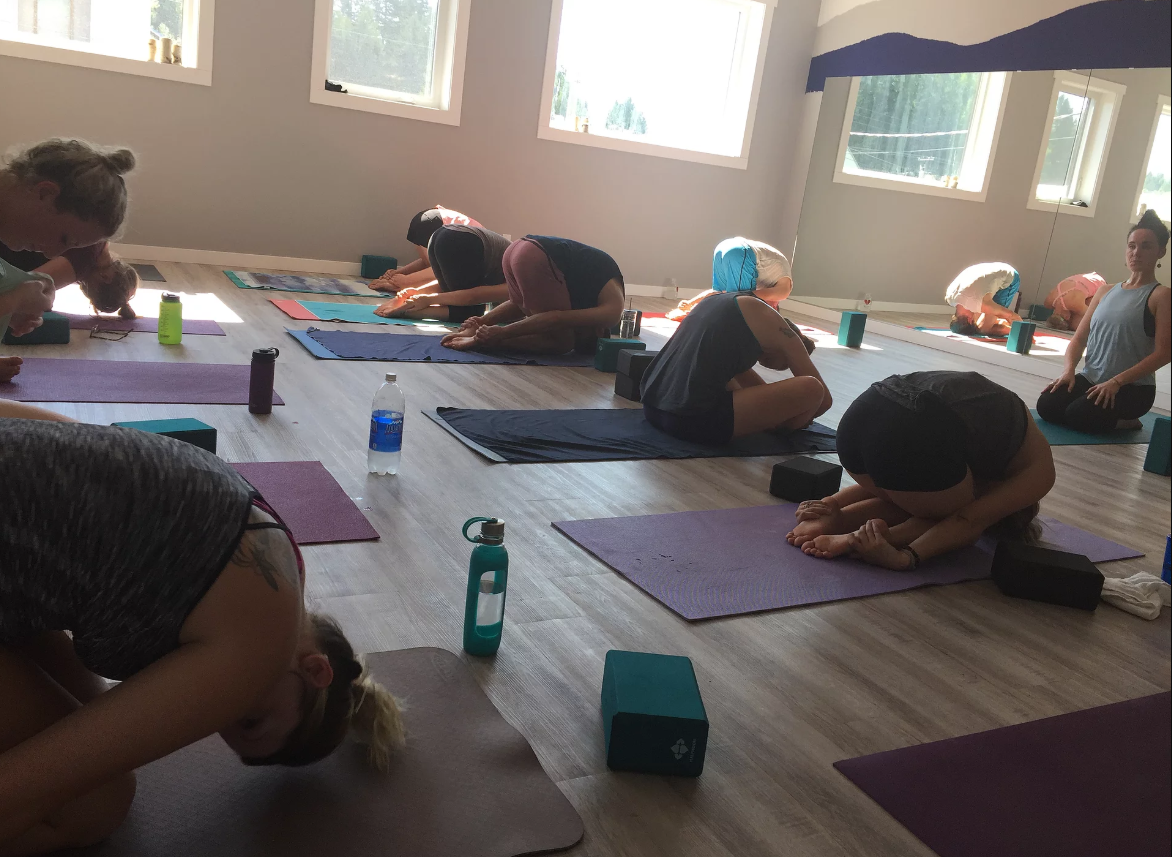 The East Kootenany Yoga Academy is owned and run by Sue Inshaw. She is an experienced yoga teacher as well as a Zumba and Fitness Instructor Specialist. Keeping in mind that many people are unable to leave work for a full-time intensive teacher training, the 200 hour yoga teacher training at East Kootenany Yoga Academy is conducted in two modules. The duration of Module 1 is 16 days over weekends and Module 2 lasts for 16 days for one weekend a month over a period of 8 months.
Program: In Module 1, the aim is to go deeper into your understanding of yoga, not just as a physical asana practice, but into its history and philosophy. Your inner yogi will be awakened by exploring breathing techniques, cleansing techniques, and other practices which are also part of the wider scope of what yoga is.
In Module 2, your skills will be honed to transform you into a first class yoga teacher with alignment based, philosophically-inspired Hatha-Vinyasa classes. In addition to Ashtanga Vinyasa, you'll also learn Restorative Yoga and the therapeutic benefits of yoga asana and pranayama.
What We Like: Recognizing that many people are unable to take a month or more off work to attend a full-time, residential, intensive foundation teacher training, East Kootenany Yoga Academy's teacher training is conducted over weekends to fit into a busy schedule while still offering support a new yoga teacher needs to go deeper into their practice and start sharing the benefits of yoga with others as well.
Cost: The early bird rate for Module 1 is $1999 and regular pricing is $2698. The early bird rate for Module 2 is $2298 and regular pricing is $2698.
Address: East Kootenany Yoga Academy Kimberly and Cranbook, British Columbia Canada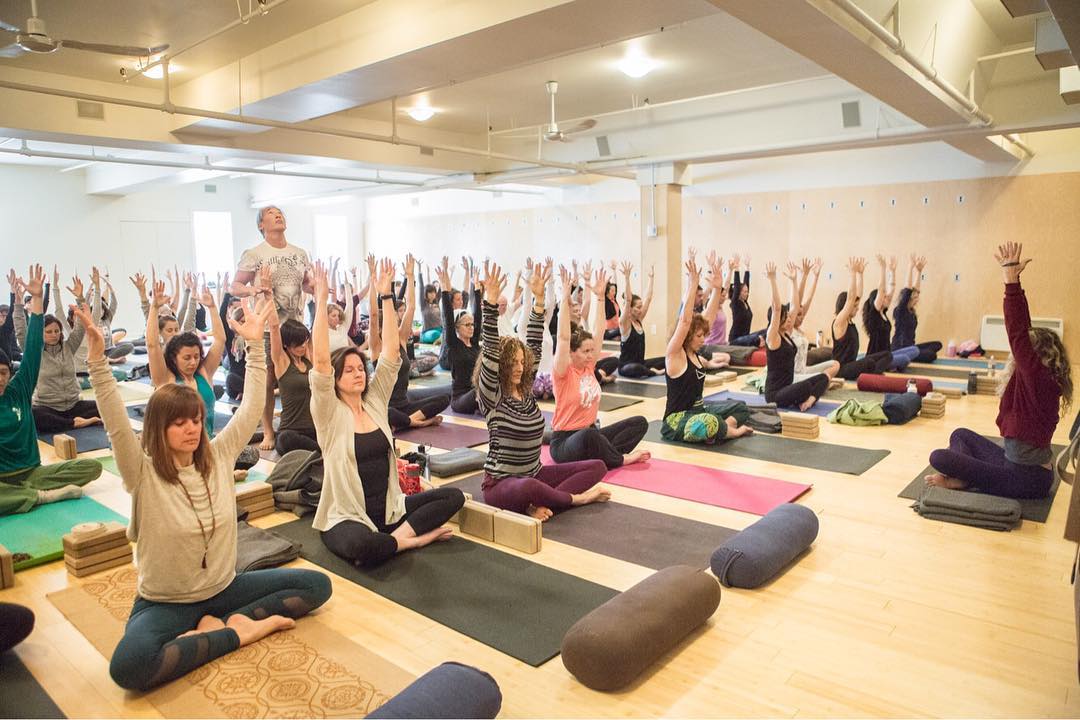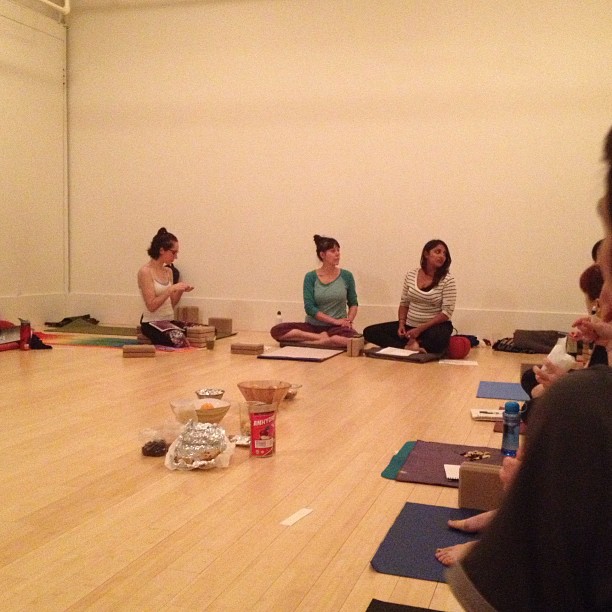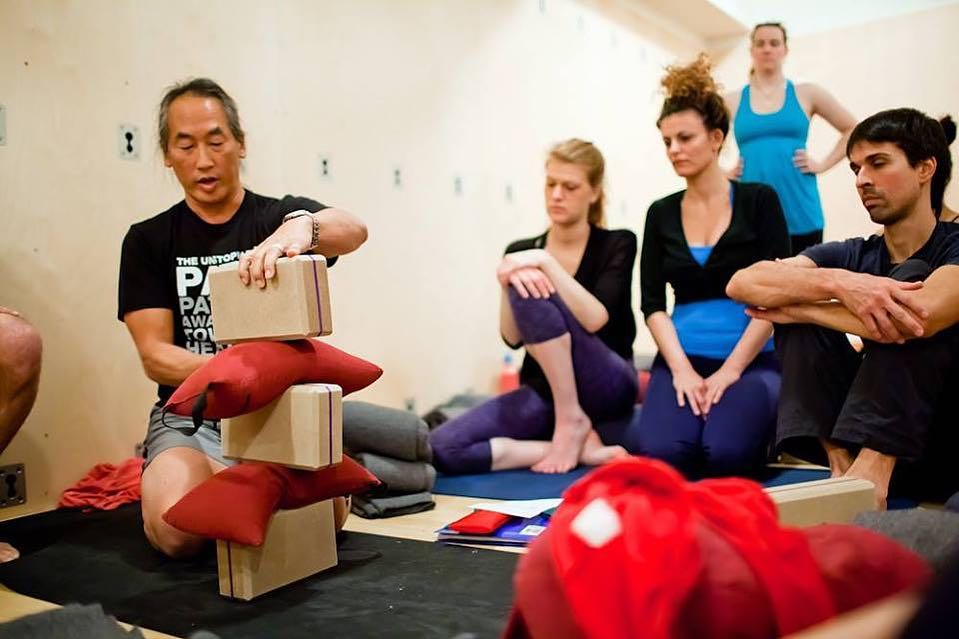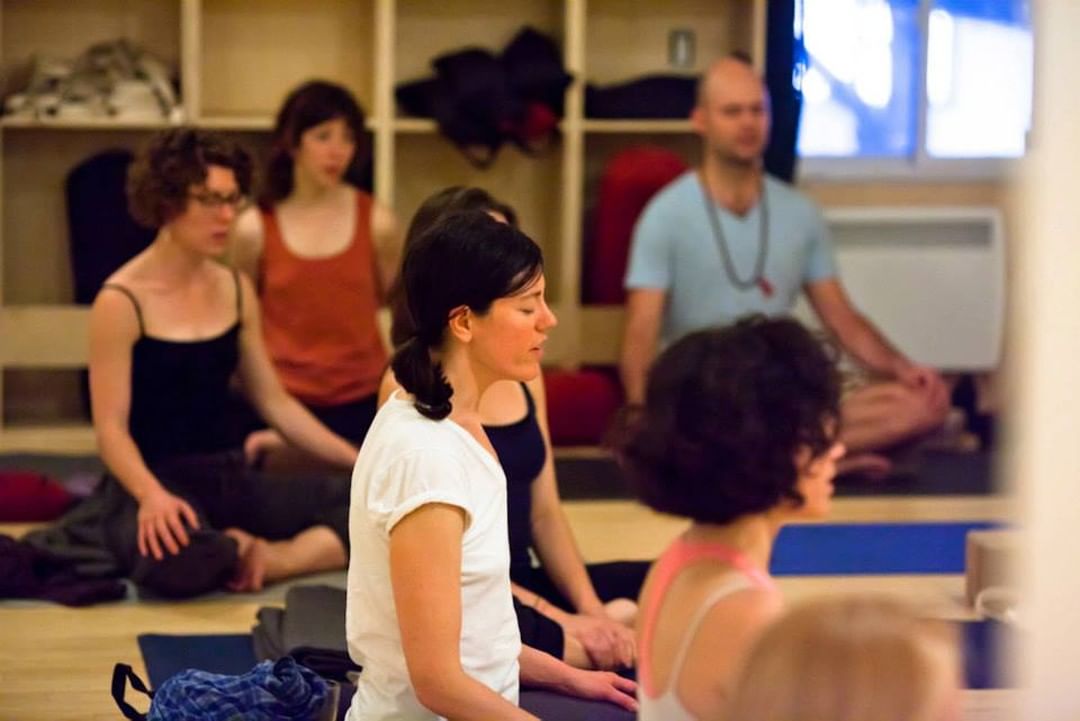 naadayoga_18094887_725853620916414_4432645706783653888_n
naadayoga_11324924_455175611318318_285445415_n
naadayoga_57420774_802055620172282_920727484140378752_n
naadayoga_67631025_2842207002461612_6664014786261162413_n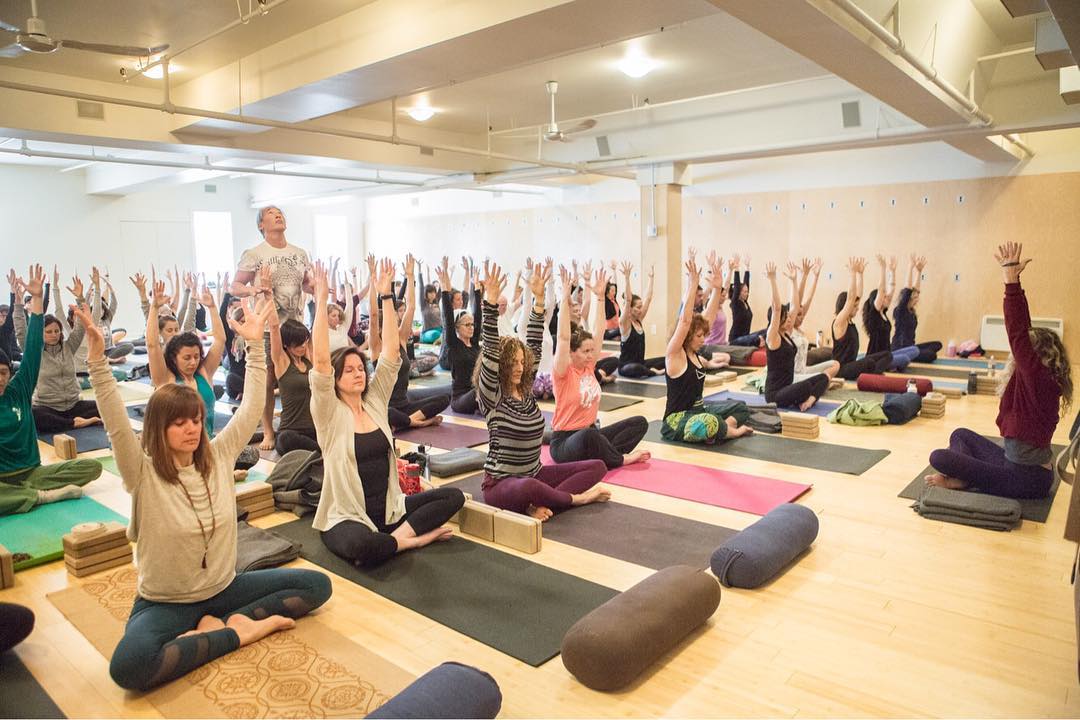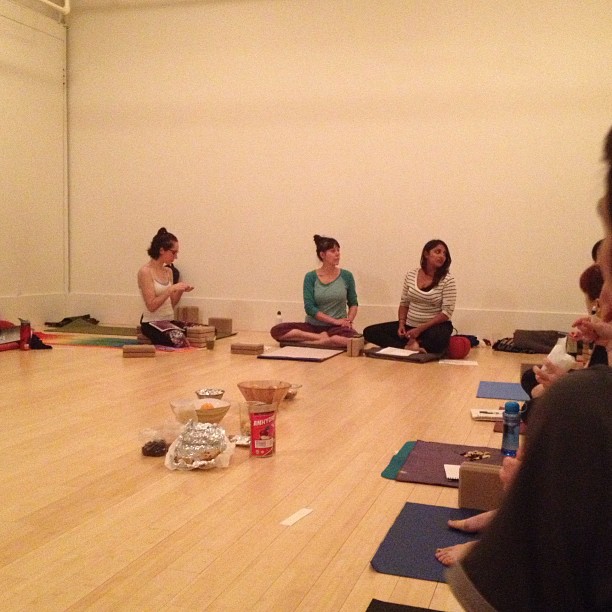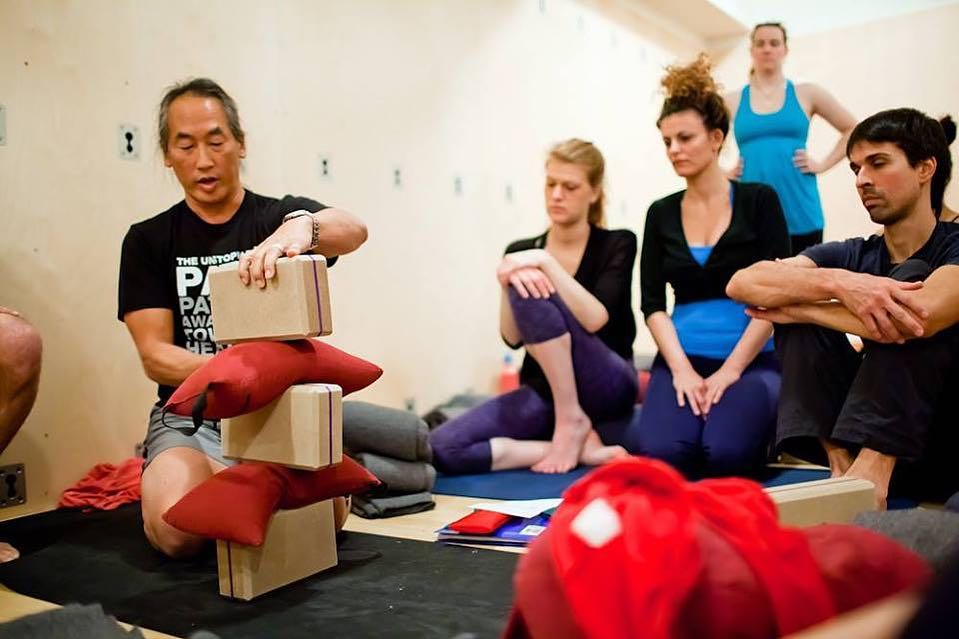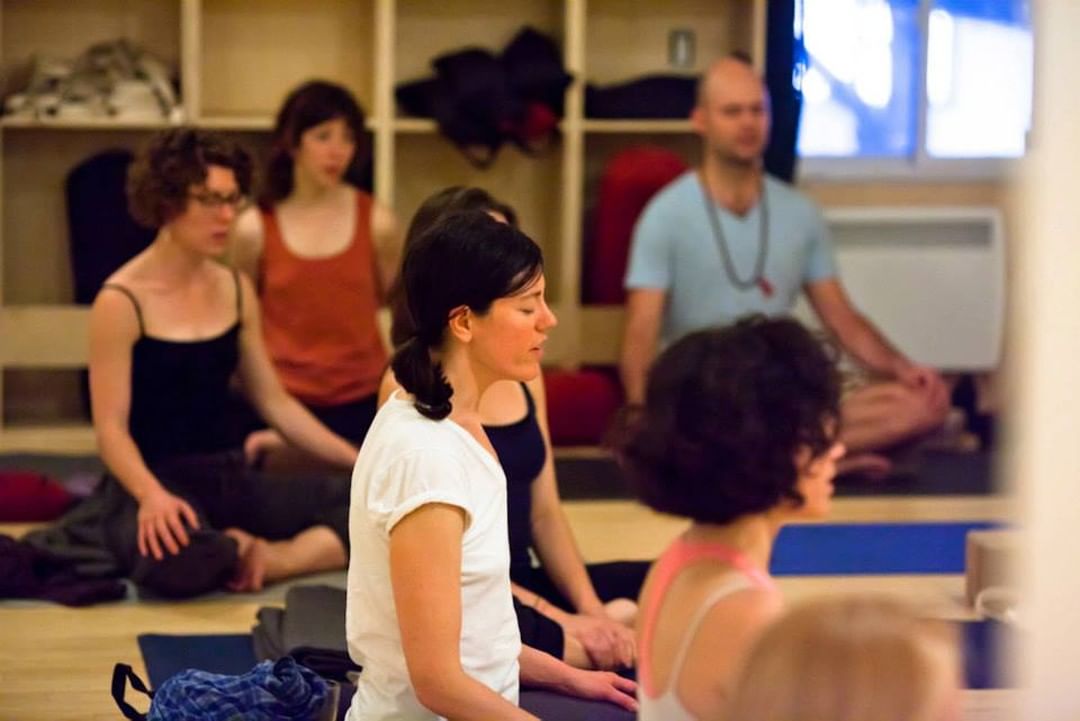 Naada Yoga offers weekend and online yoga teacher training program courses to allow students to complete their teacher training at their own pace in a way that suits their busy schedule. The teachers for the online modules have years of experience and expertise in yoga asana, yoga therapy, sound yoga, and yogic philosophy.
Program: All online yoga programs with Naada Yoga are eligible for Continuing Education Units by the North American Yoga Alliance. Online offerings include Yoga as Therapy with Dr. Baxter Bell, Sound Yoga with Ann Dyer, Yoga for Women with May Paffard, Pranayama with Richard Rosen, and A Year of Ayruveda with Matthew Remski.
What We Like: The topics covered in Naada Yoga's online teacher training courses are beneficial to any yoga practitioner or teacher to widen their knowledge of yoga and how they can share the practice with students beyond regular asana classes. Every course includes lifetime access to the course video library, downloadable PDFs and illustrations, online assignments for immediate feedback and comprehension assessments, and access to a comprehensive online library of exercises, and journaling opportunities.
Cost: The pricing of all currently available training courses are $265 each. The classes are only available in English at the moment and are delivered completely online.
Address: Naada Yoga 5540 Casgrain Avenue Montreal Canada H2T 1X2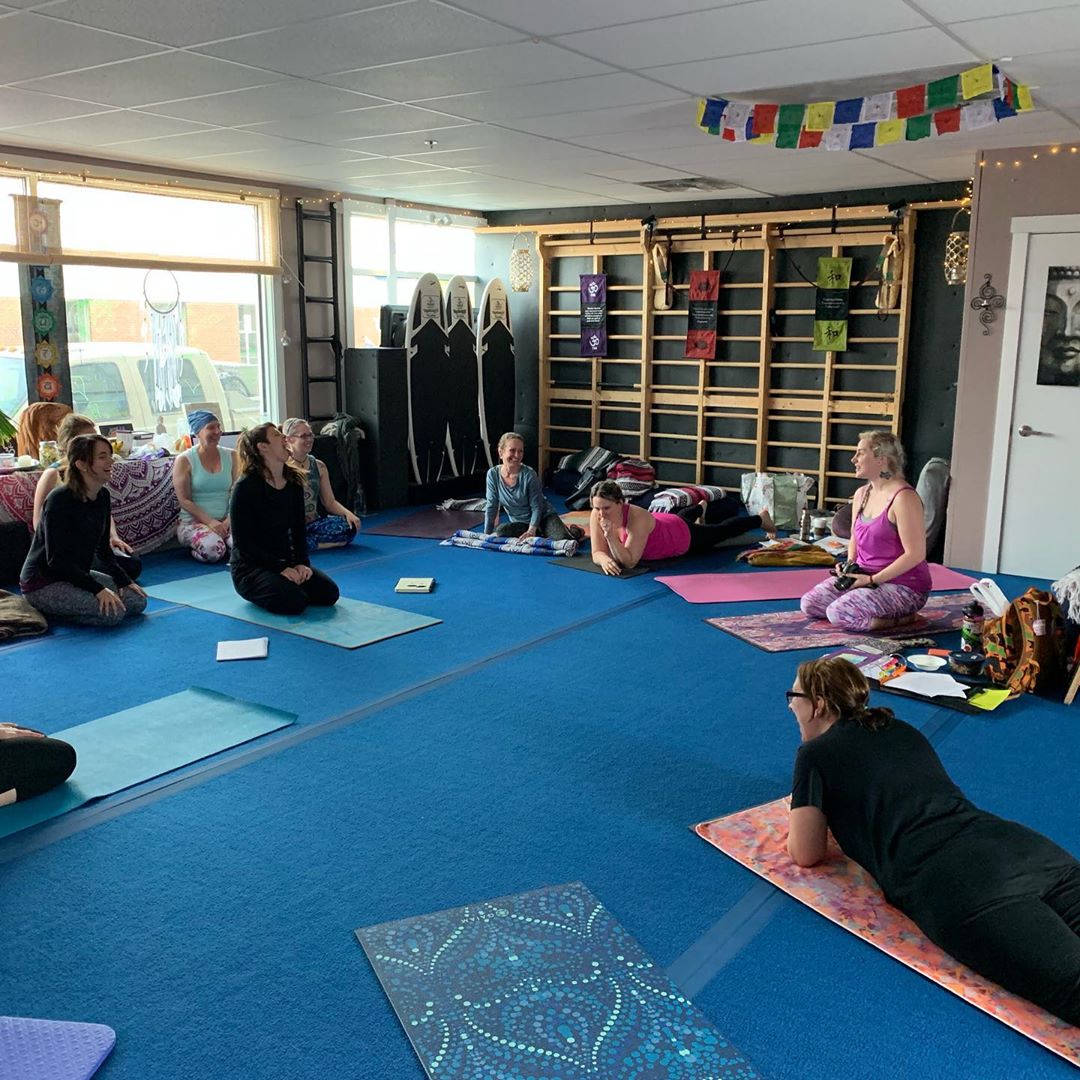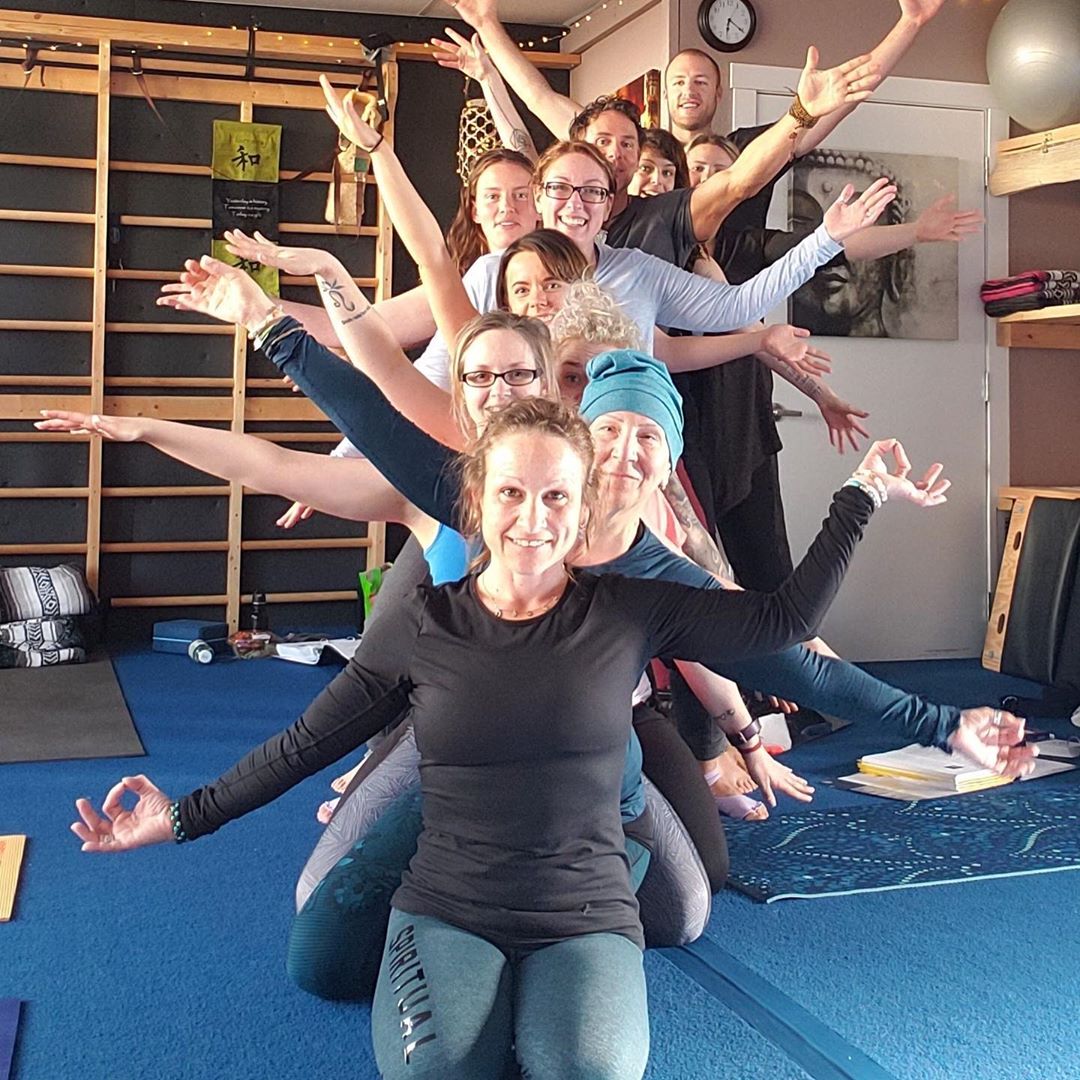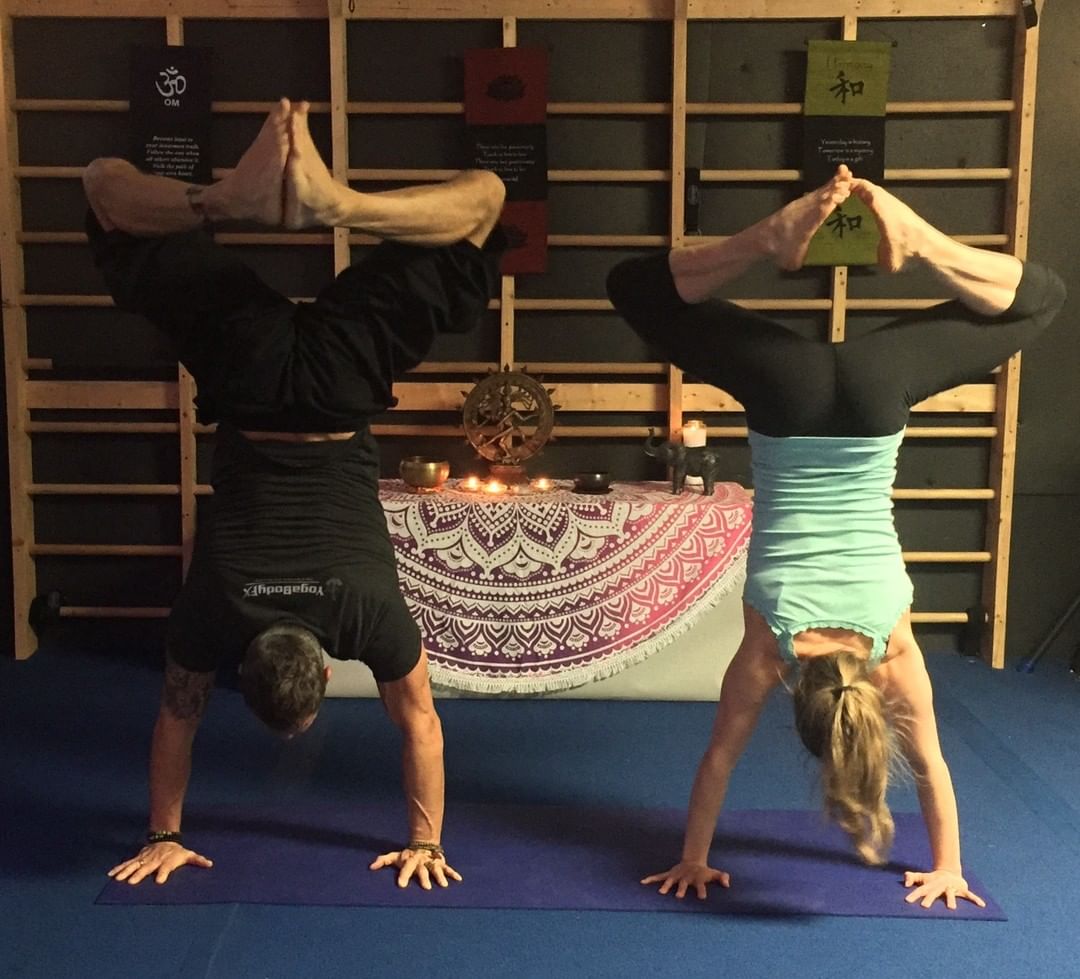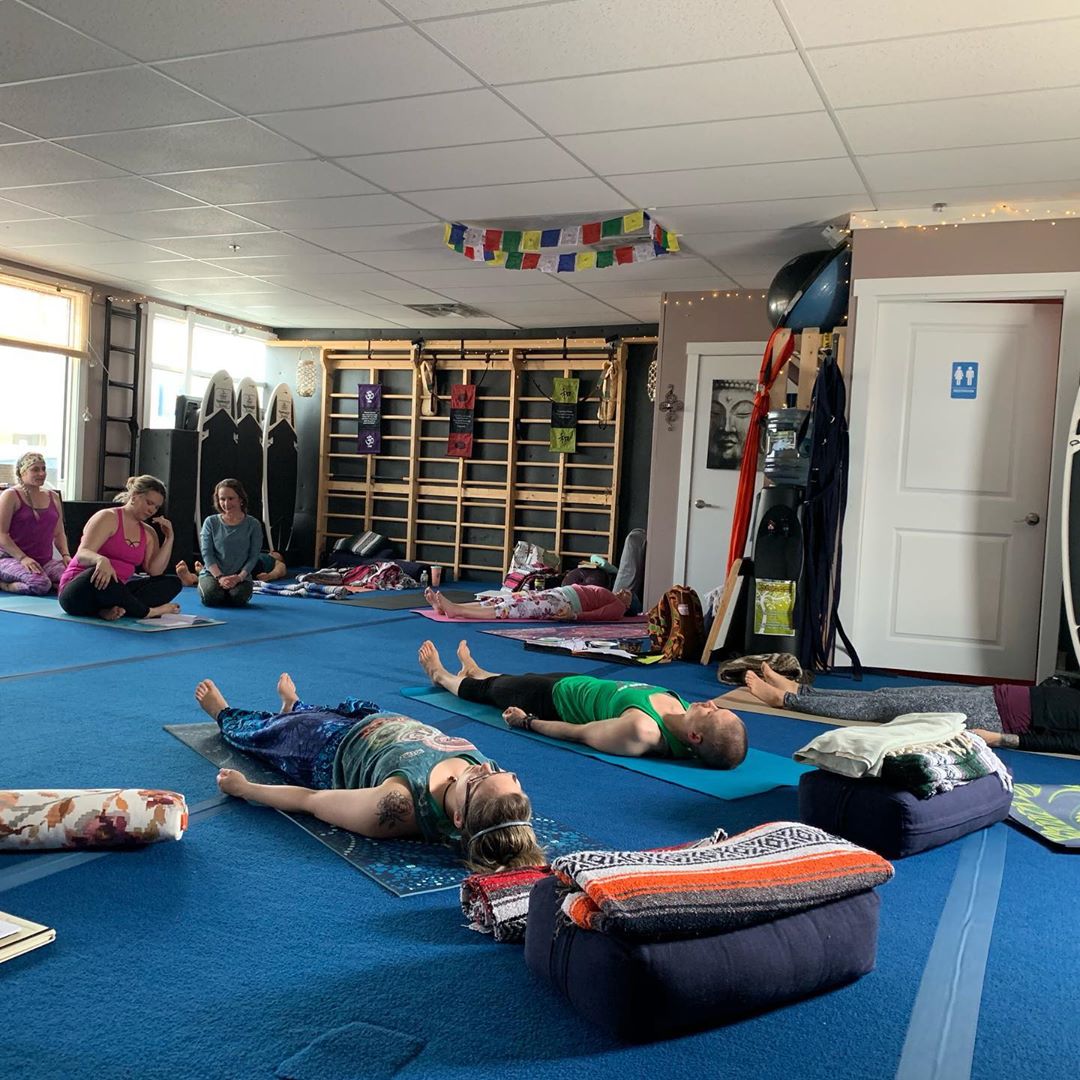 tribalyogaorg_59358951_144371526630435_3112837526379138000_n
tribalyogaorg_59704083_2246280452289926_9194263232438583328_n
tribalyogaorg_60005175_430079957783441_4847441777601710053_n
tribalyogaorg_60408000_294036251485804_3705889112299711655_n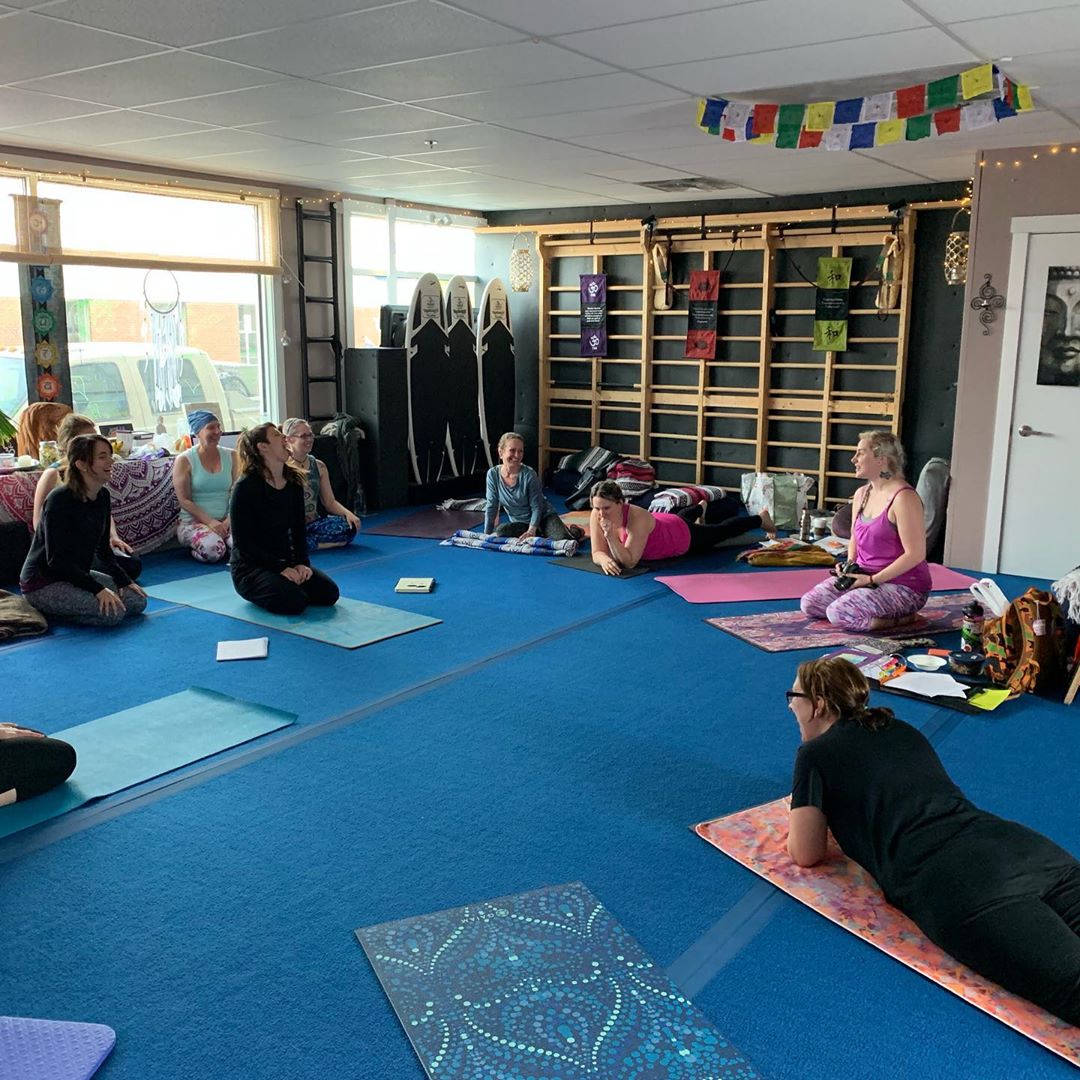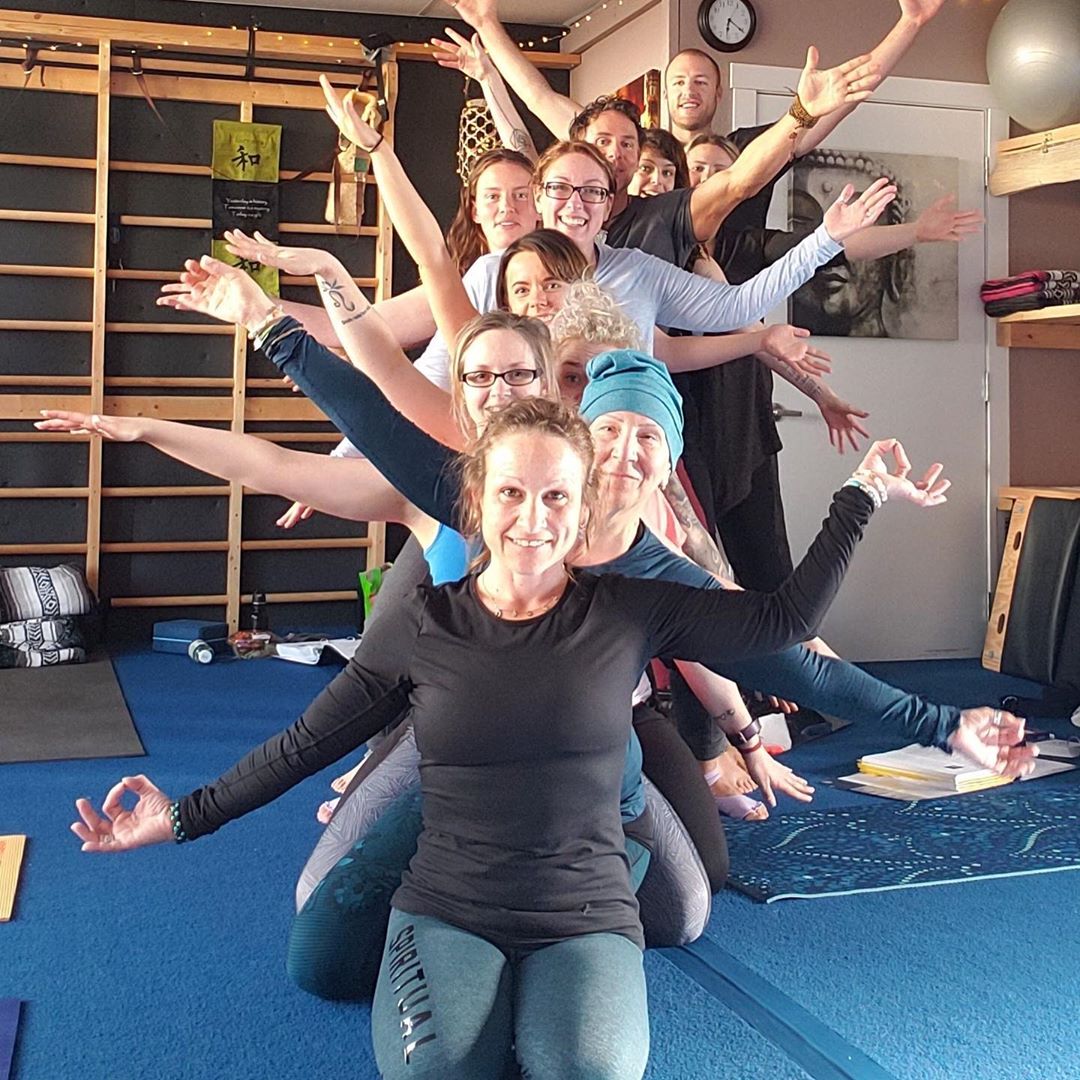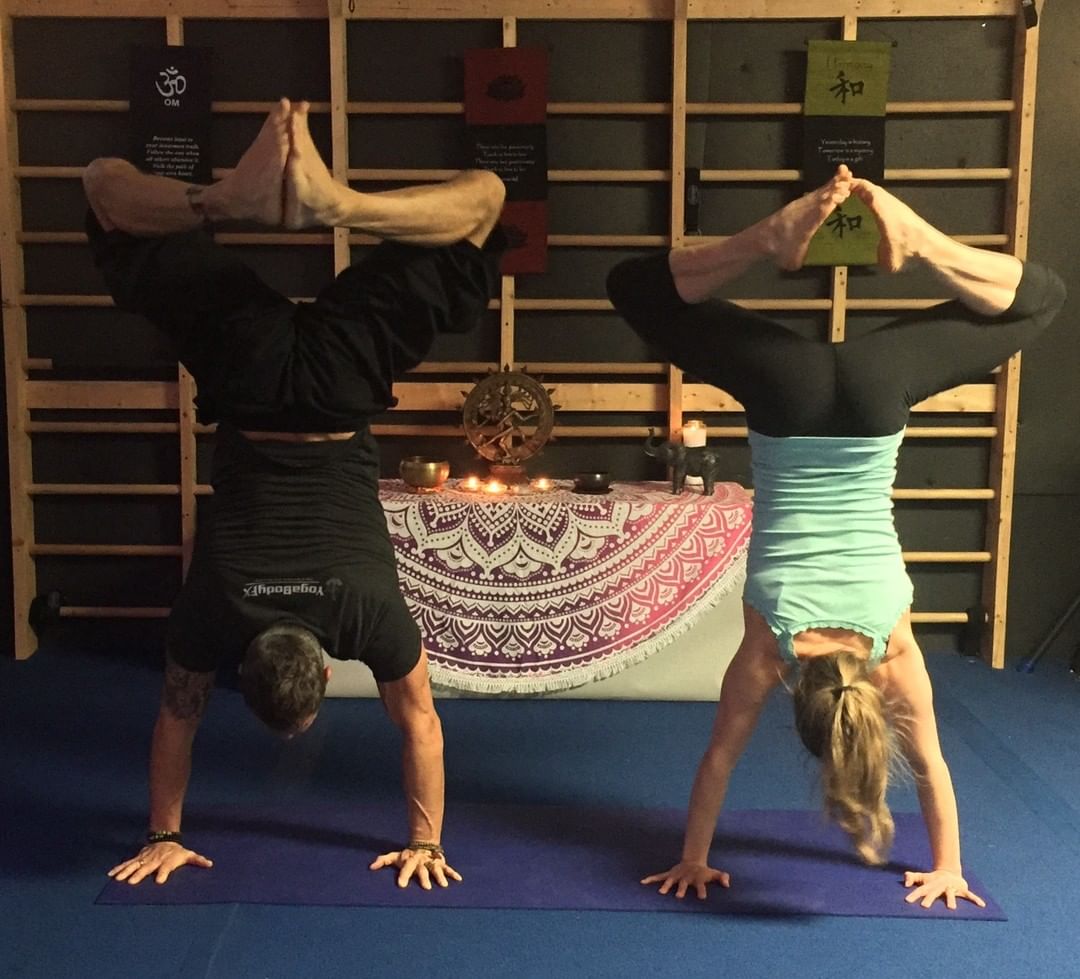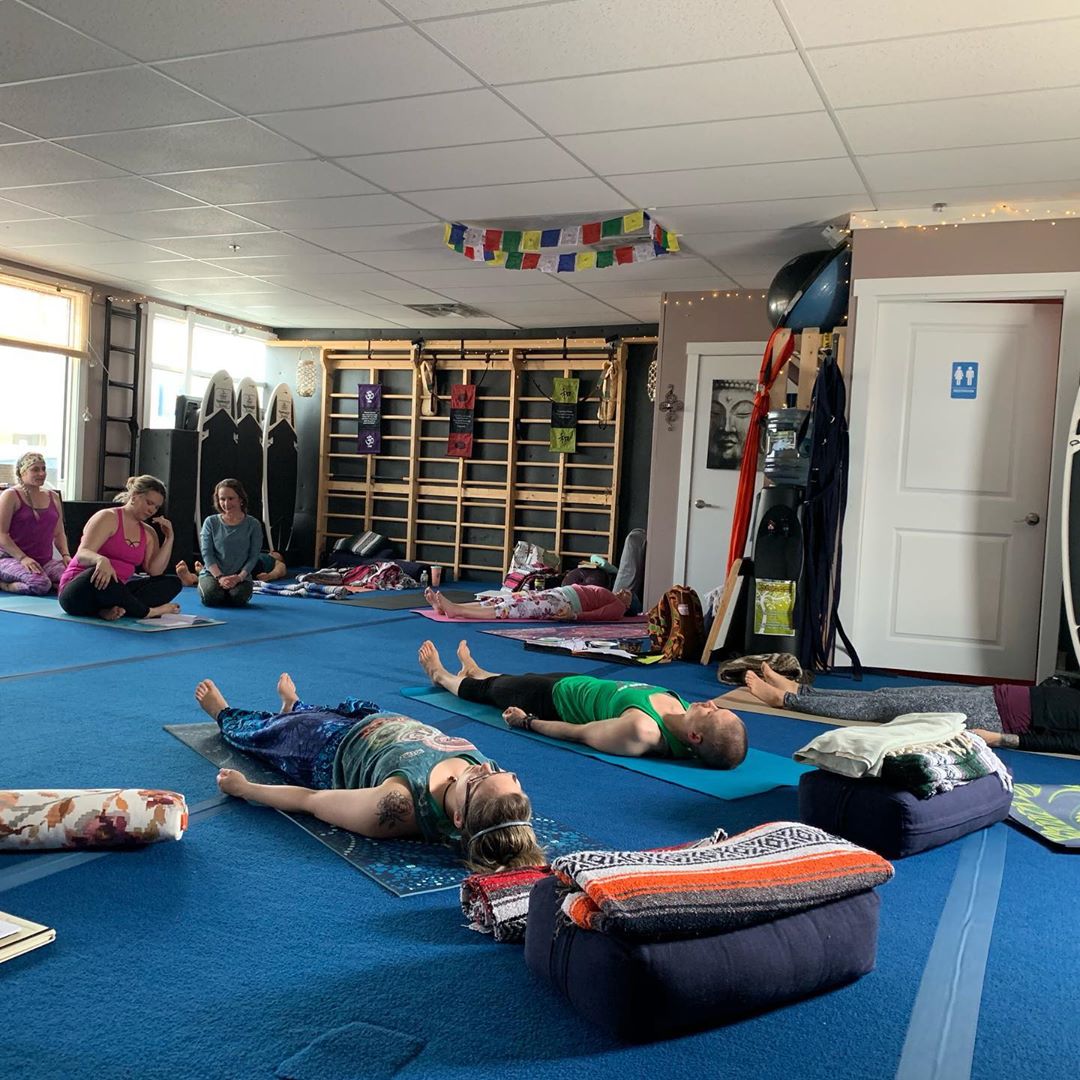 Tribal Yoga in British Columbia is not just any yoga studio. They are a tribe – a conscious community dedicated to working together towards inner awakening and self mastery. Their yoga teacher training goes beyond the minimum requirements standardized by Yoga Alliance and includes modules towards training for inner energy, personal transformation, Christianity as a yogi, and mysticism for those who are interested.
Program: Tribal Yoga's 200 hour teacher training course is a personalized program for certification and self-mastery. Covered are meditation techniques, how to gain high levels of energy, yoga wisdom teachings, how to use transformative technology, and more. All students get an unlimited yoga pass for the duration of the training and opportunities to be mentored and teach at real working yoga studios with Tribal Yoga.
What We Like: Tribal Yoga gives students real world experience by teaching real yoga classes to the public at their studios. Because the program is taught to only small groups at a time, the course can be flexible and customized to the group's strengths and interests so you can leave teaching the kind of yoga that speaks to you as a practitioner and a yoga teacher.
Cost: Your total self-investment for this course is CA$2700 plus GST. This includes all training materials and classes but does not include accommodation and meals. In addition to an unlimited yoga class pass for the duration of the training, students also get a complementary numerology reading to help you gain further insight into yourself.
Address: Tribal Yoga BC Quesnel, British Columbia Canada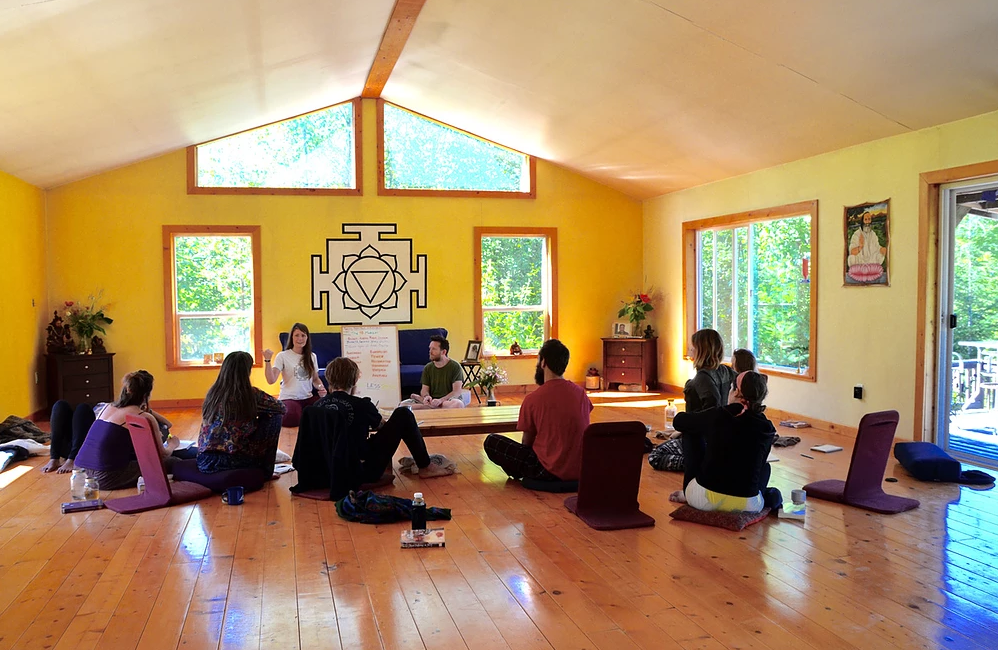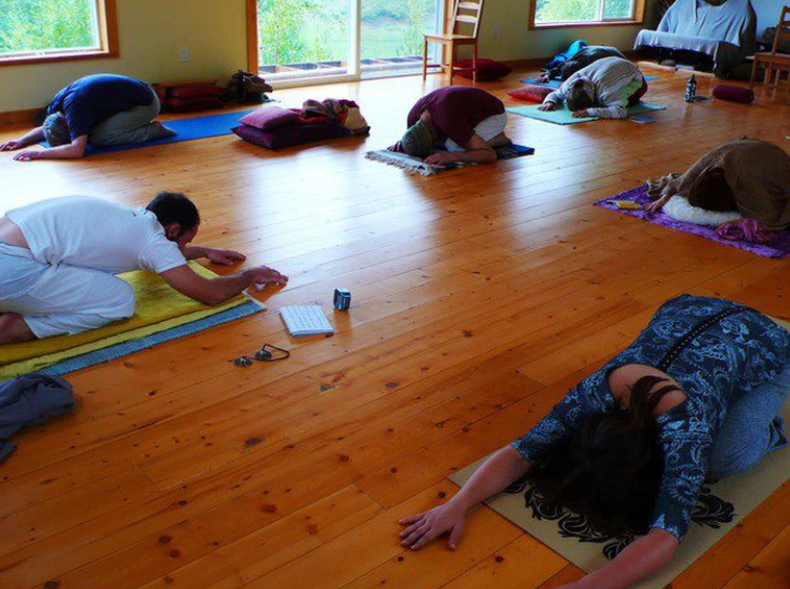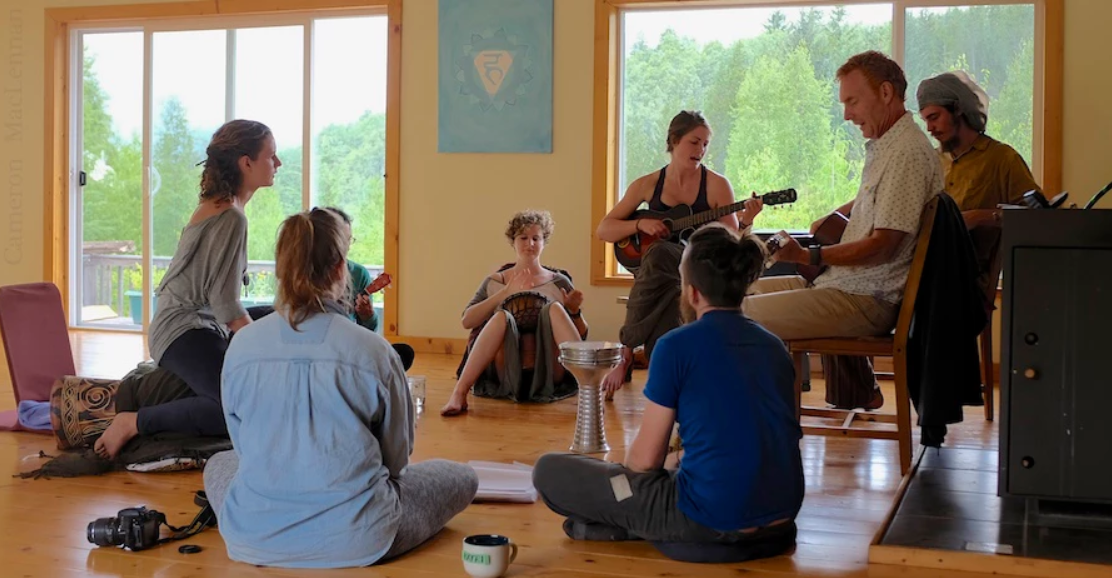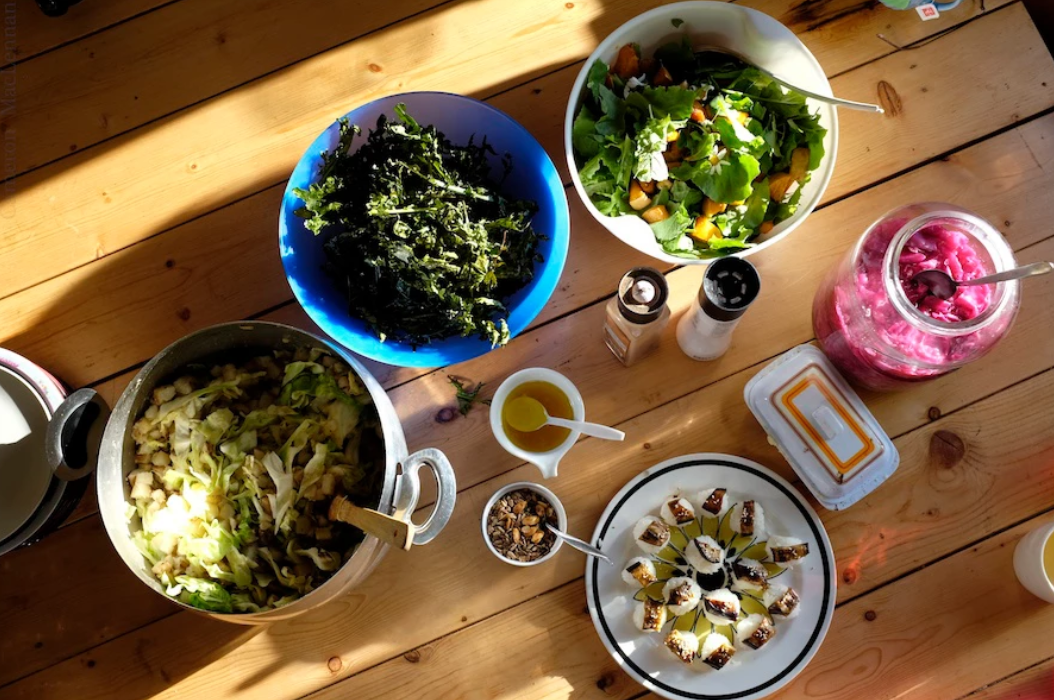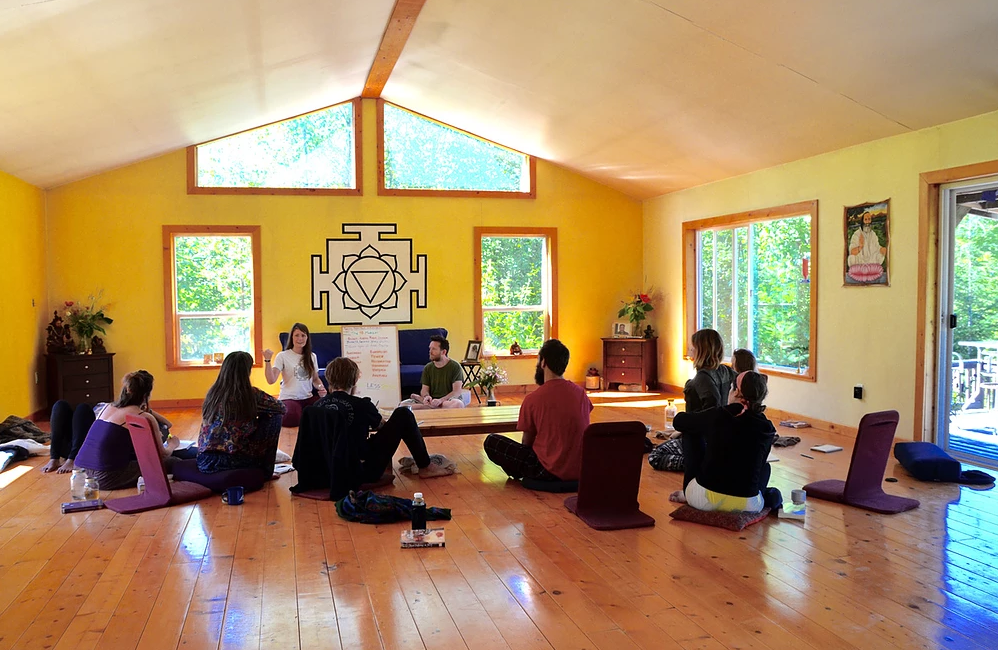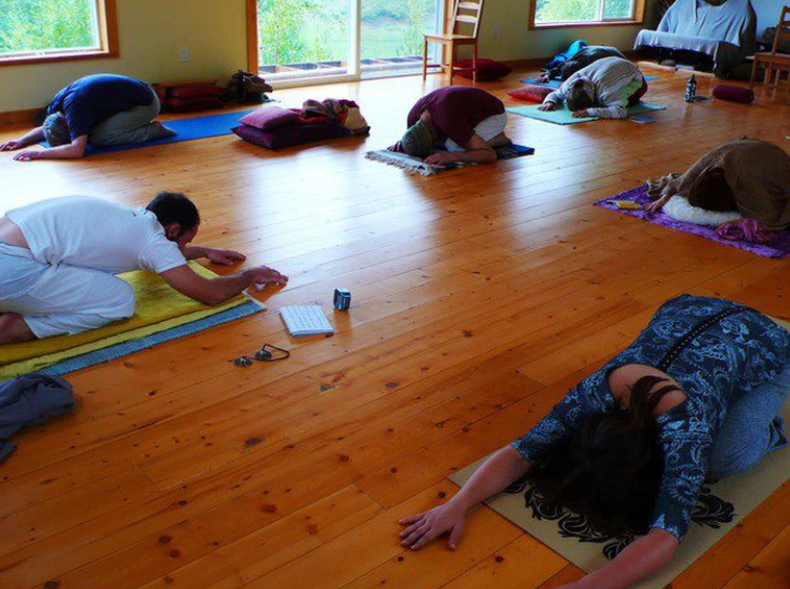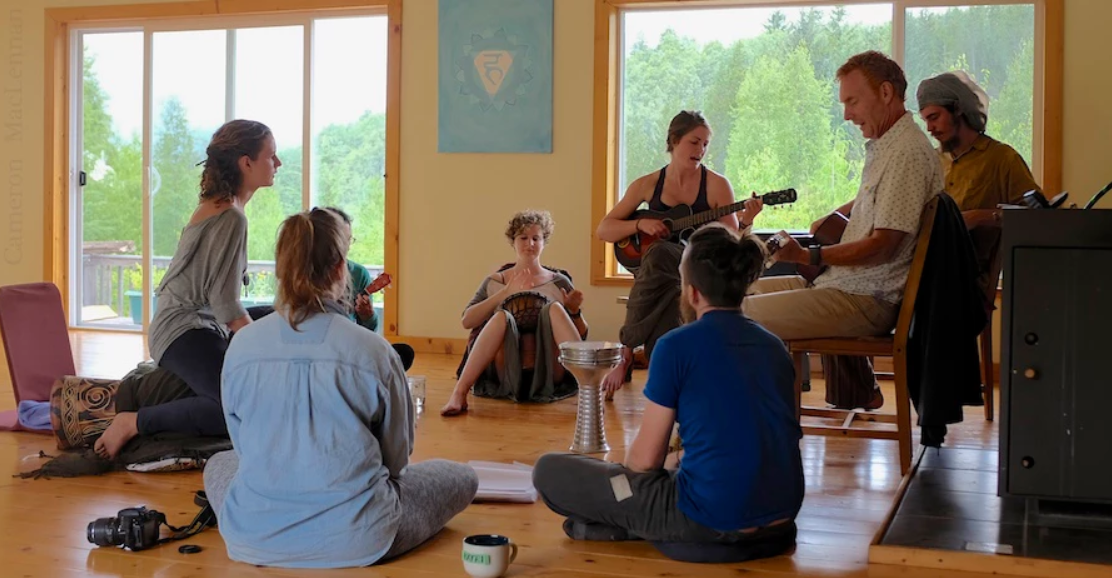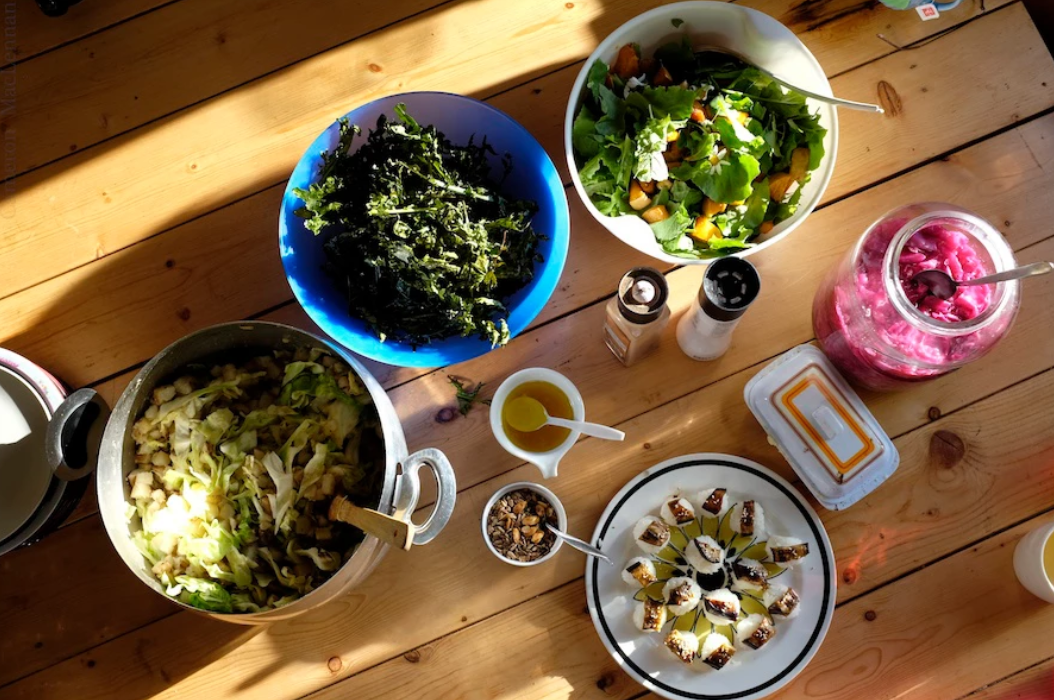 Anuttara Ashram is a retreat and off-grid yoga community in British Columbia. All teacher trainings are conducted in connection to nature and uniquely allow you to discover a deeper layer of yoga through music and dance. They believe that to teacher yoga is not merely a certification process. It is an investment into a transformative process that will not only benefit aspiring teachers, but also those who are looking to break free from their personal illusions.
Program: The daily schedule at the teacher training in BC or Rishikesh locations may begin with 6am morning kriyas followed by chanting, asana, pranayama, and meditation. Breakfast is served at 9:30am followed by Philosophy lectures at 10:30am. Lunch is open at 12:00 noon followed by lessons in Anatomy and Physiology or Teaching Methodology. 3:00pm is Syadyaya time or personal time for spiritual study, practice and/or reflection. 5:00pm Mantra meditation begins followed by dinner at 6:00pm. Sharing Circles and Bhakti yoga begins at 7:00pm and lights out is at 10:00pm.
What We Like: All trainings are lead by Artemis and Nirav, the founders of Anuttara Yoga from their off-grid tiny home/ashram in the mountains of Northern Canada. They are not out to make cookie-cutter yoga teachers who parrot the same yoga sequences and scripts. They are dedicated to facilitating transformative experiences and help each and every student find their own niche as a yoga teacher.
Cost: The price for Anuttara's yoga teacher training course varies on which type of accommodation you book. The lowest option is camping which is CA$2900 and the highest option is a private Superior Queen Cabin which is CA$4500. The prices are inclusive of the CA$1500 base amount for the tuition.
Address: Anuttara Ashram Nass Valley, British Columbia Canada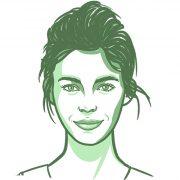 Susan Williams
Susan views the world through a lens of spirituality, health, and compassion. Her positive outlook on life shines through her writing, which is heavily focused on yogic living, meditation, and conscious eating.