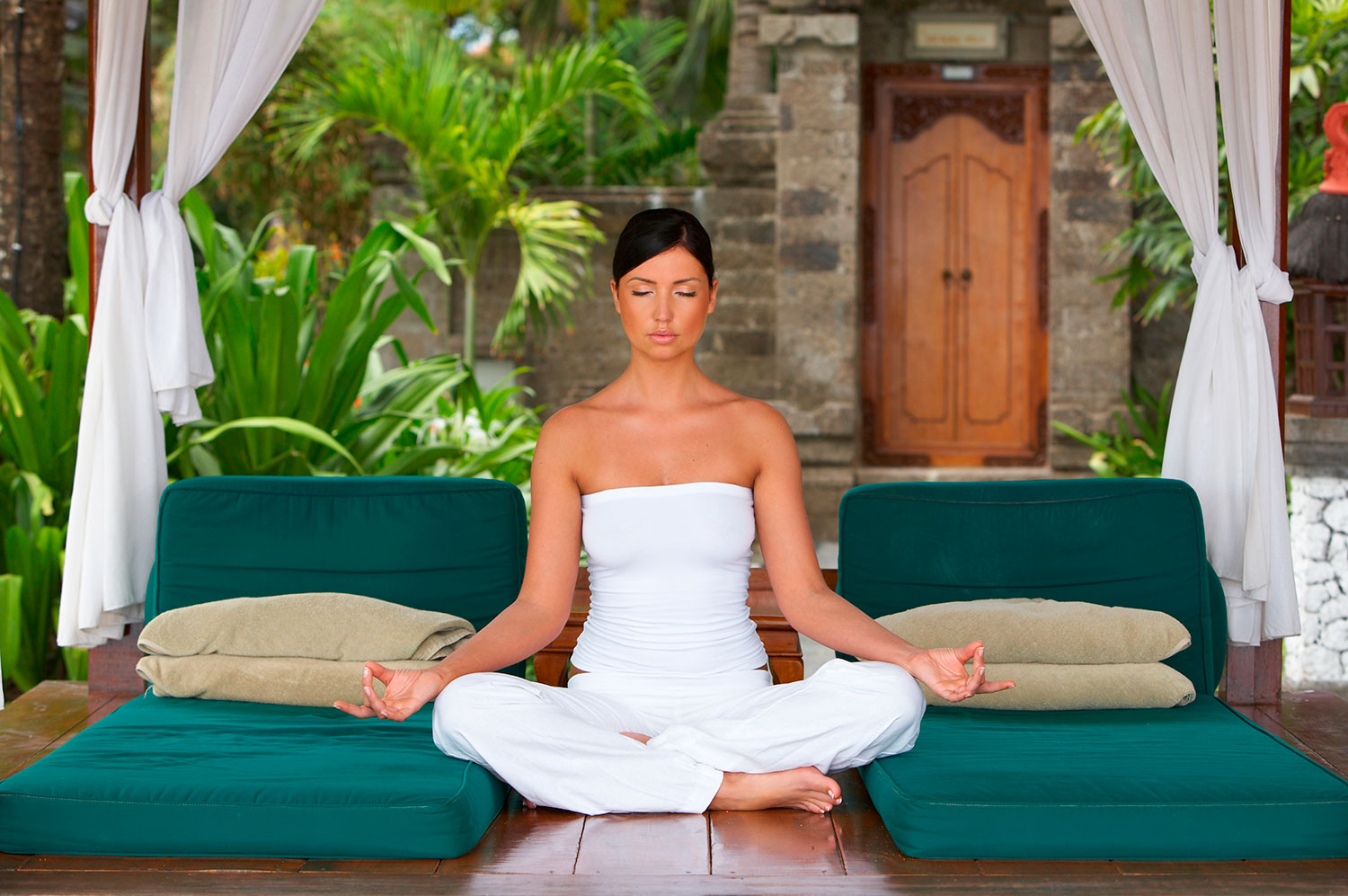 Displaying gold, vibrant temples, warm hospitality, and paradise beachfront, Thailand is a lush paradise oasis far away from the hustle of the Western world. With a spiritual undertone encapsulating the country, Thailand is often a forerunner for those in search of a yoga retreat to jet off to. From the misty mountains of Chiang Mai to the sandy white, idyllic beaches of islands like Koh Samui, this Southeast Asian gem offers various vibes and backdrops to choose to call 'home' for a short while. Uncovering the best of Thailand's yoga retreat offerings might take both time and careful analysis, but to make the process a little bit easier we've narrowed it down to the top 10 yoga retreats in the country.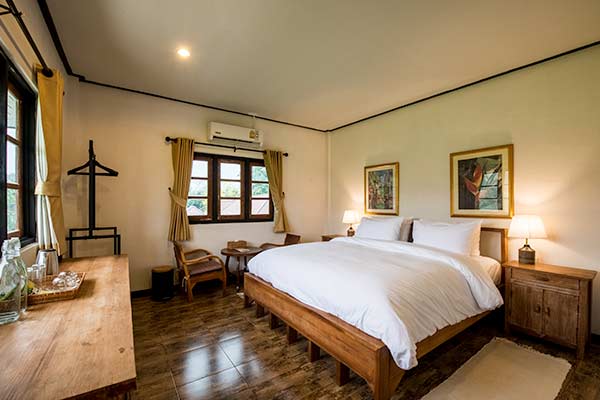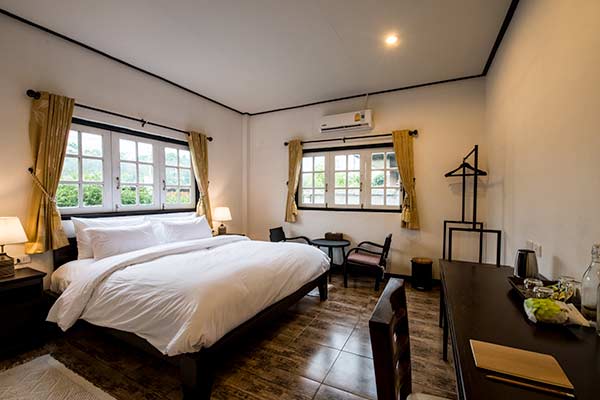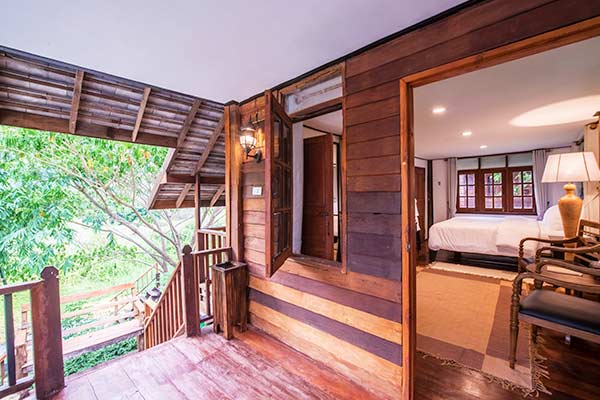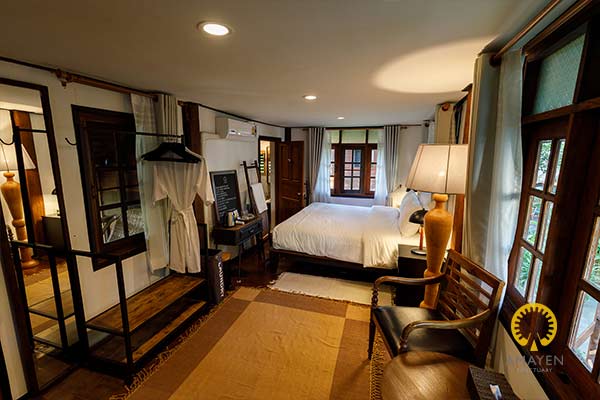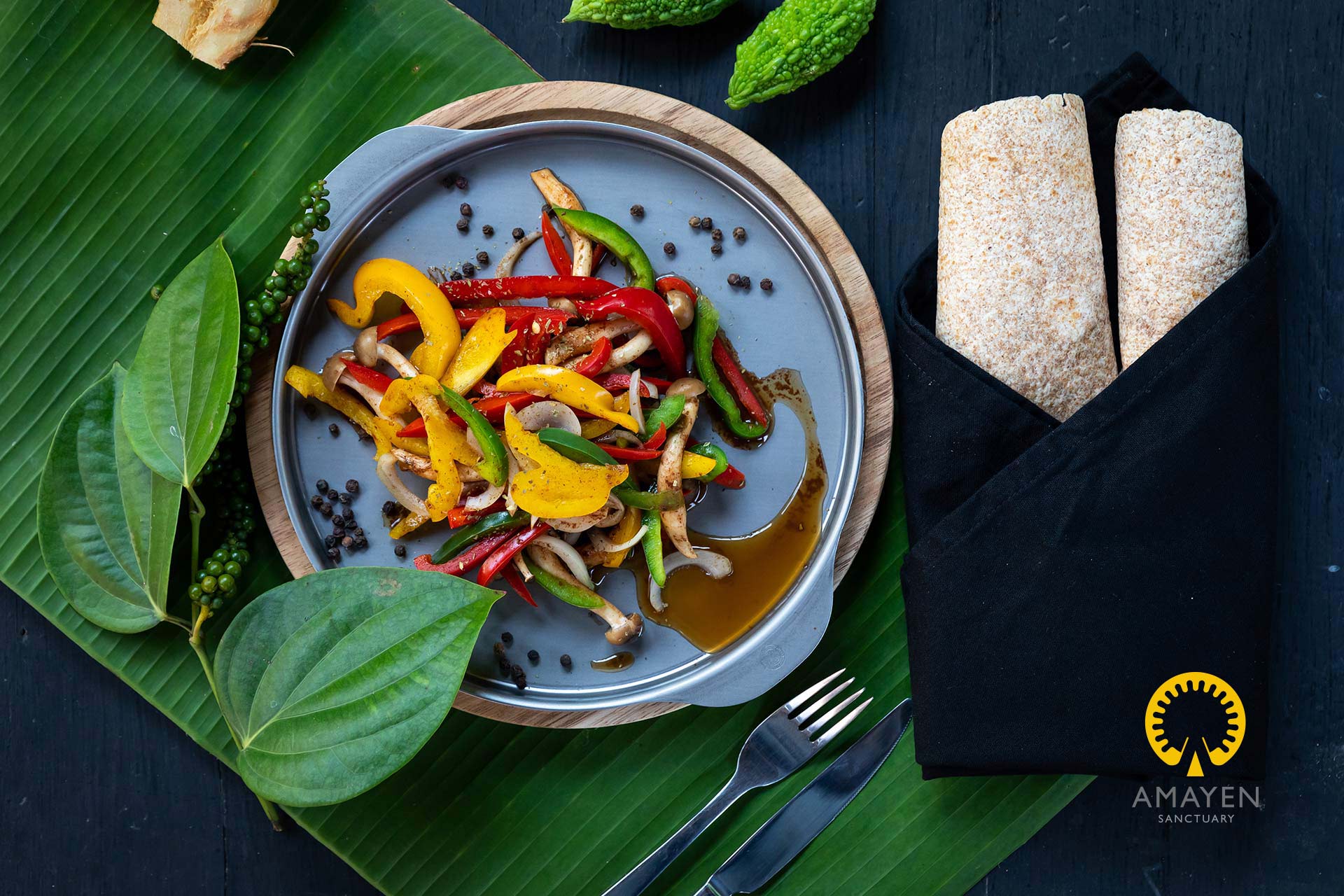 deluxe-meditation-retreat
deluxe-meditation-retreat-chiang-mai
lanna-meditation-chiang-mai
lanna-yoga-retreat-chaing-mai-amayen
2-AMAYEN_Sanctuary-Vegan-Yoga-Retreat_Chiang-Mai-Thailand_1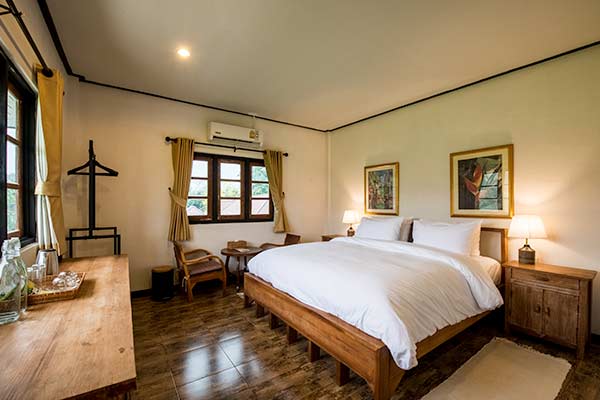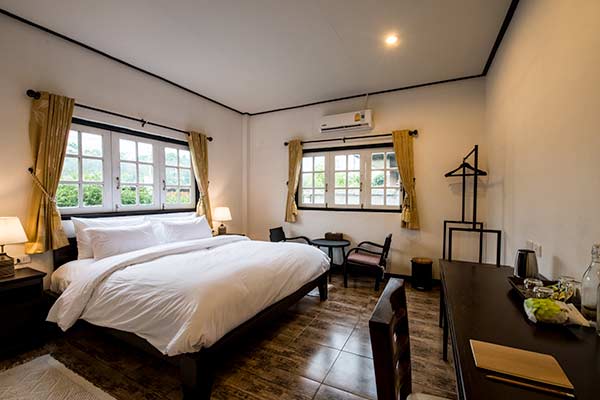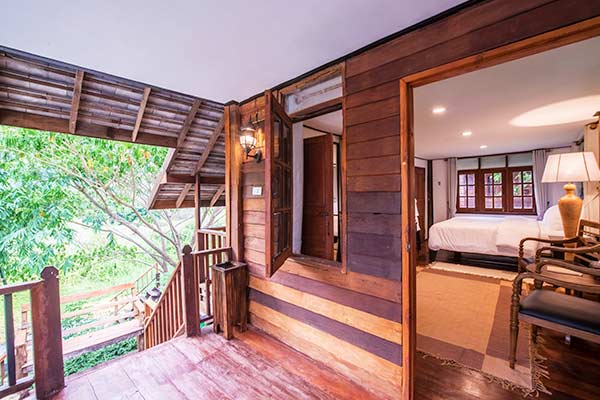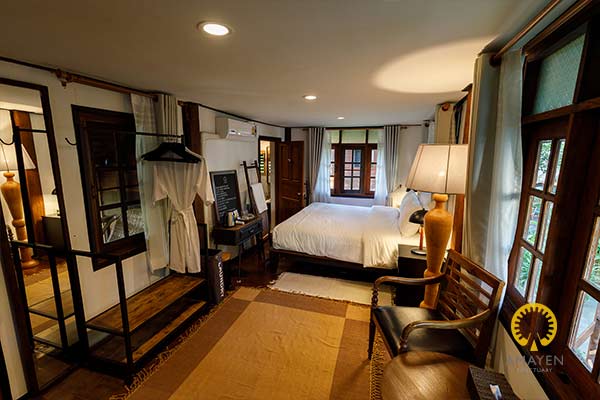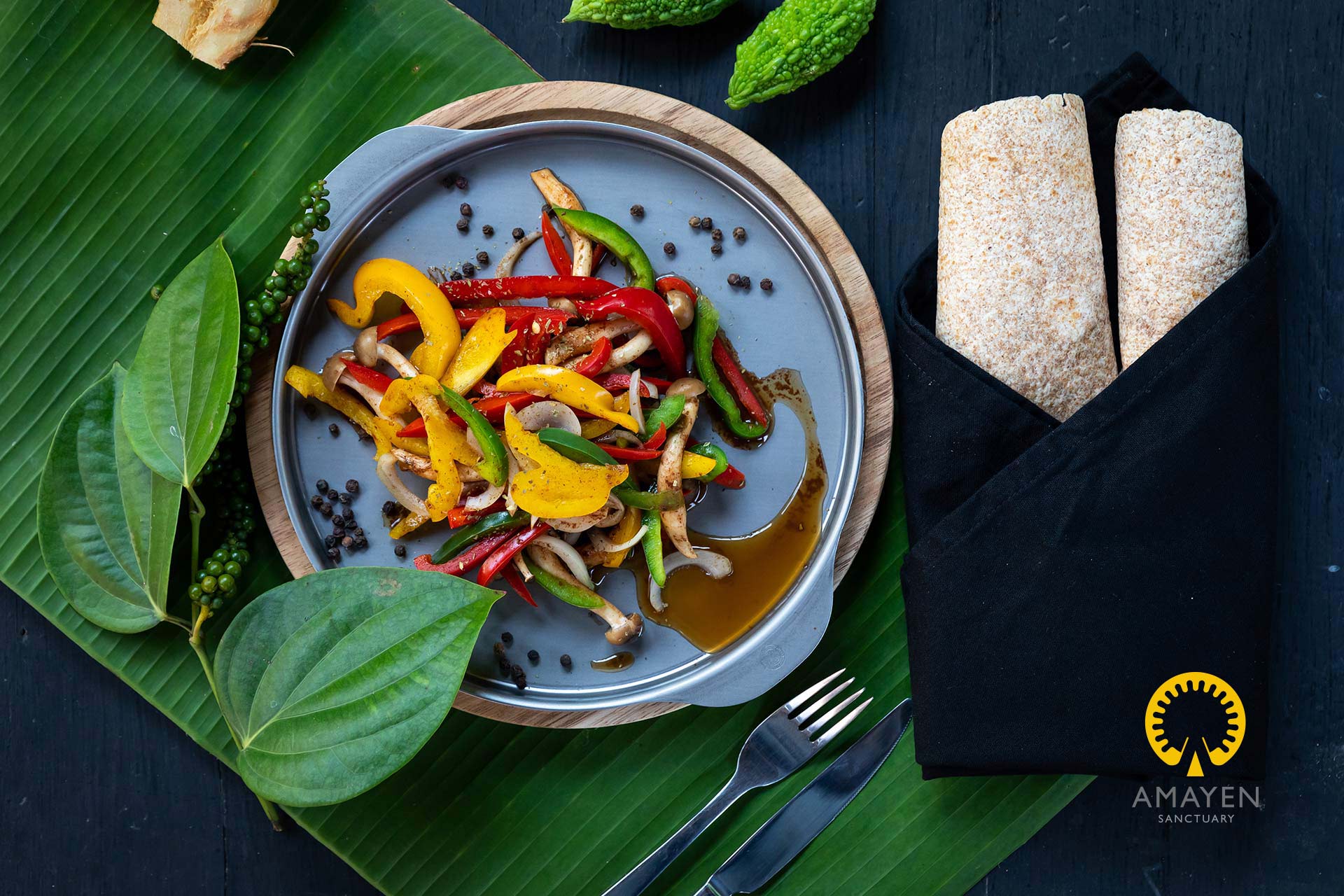 Amayen Sanctuary is located just outside of Chiang Mai, the jewel of Northern Thailand. Surrounded by rice fields and mountains, this retreat center – 45 minutes from Chiang Mai town – is a tranquil getaway from the hustle and bustle of the typical tourist route. If you spend a day or two in town before your retreat, let the staff at Amayen know and they'll be happy to pick you up.
Program:
Retreats at Amayen Sanctuary are fully customizable. You can start any day that best suits you, and the length of your stay is also up to you. In addition to the customizable approach, they also offer retreat packages that still maintain flexibility in the start date. These packages range in inclusions depending on the length of your stay, but as an example, the 'Awakening' All-Inclusive Retreat package (6 days, or 5 nights) includes: 10 yoga classes, 2 Thai or aroma oil massages, 2 foot massages, 4 mindful breathing sessions, 1 Tai Chi class and more. All stays include transfers to and from town or the airport, accommodation, activities, and healthy vegan meals.
What We Like:
For those looking for something extra, they also offer a 28-day Transformational Metamorphosis Retreat to help create a significant emotional and physical realignment.
Cost: Starting at 211 USD
237, Pa Miang, Doi Saket District, Chiang Mai 50220, Thailand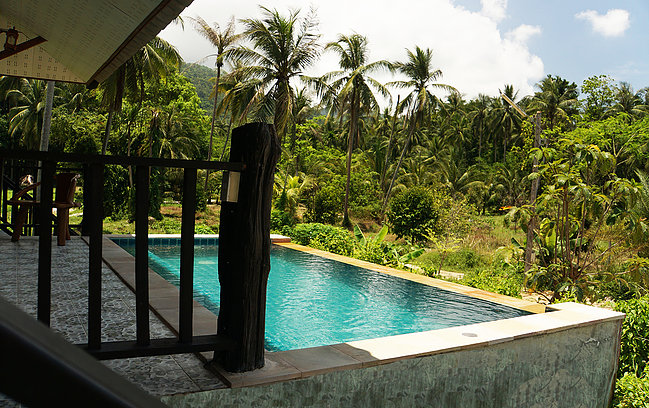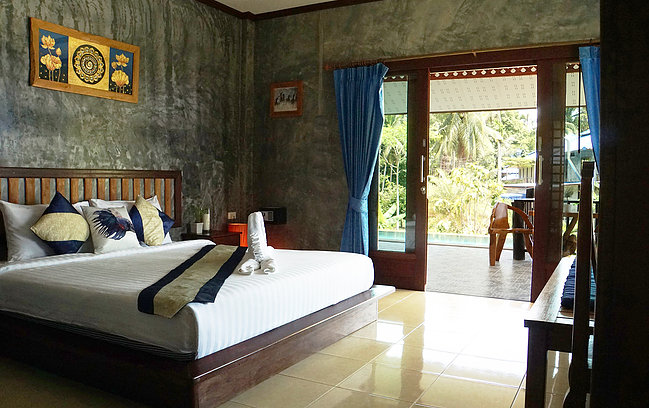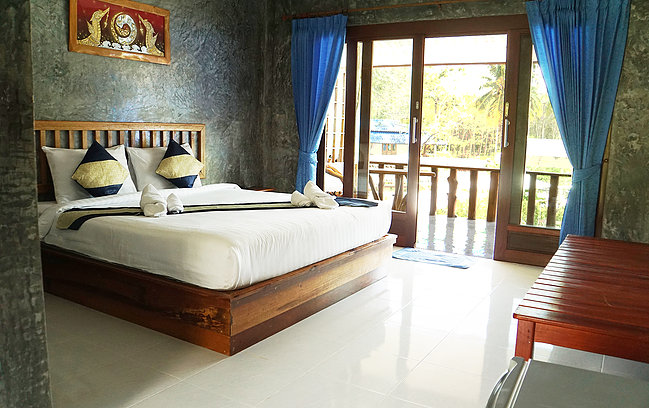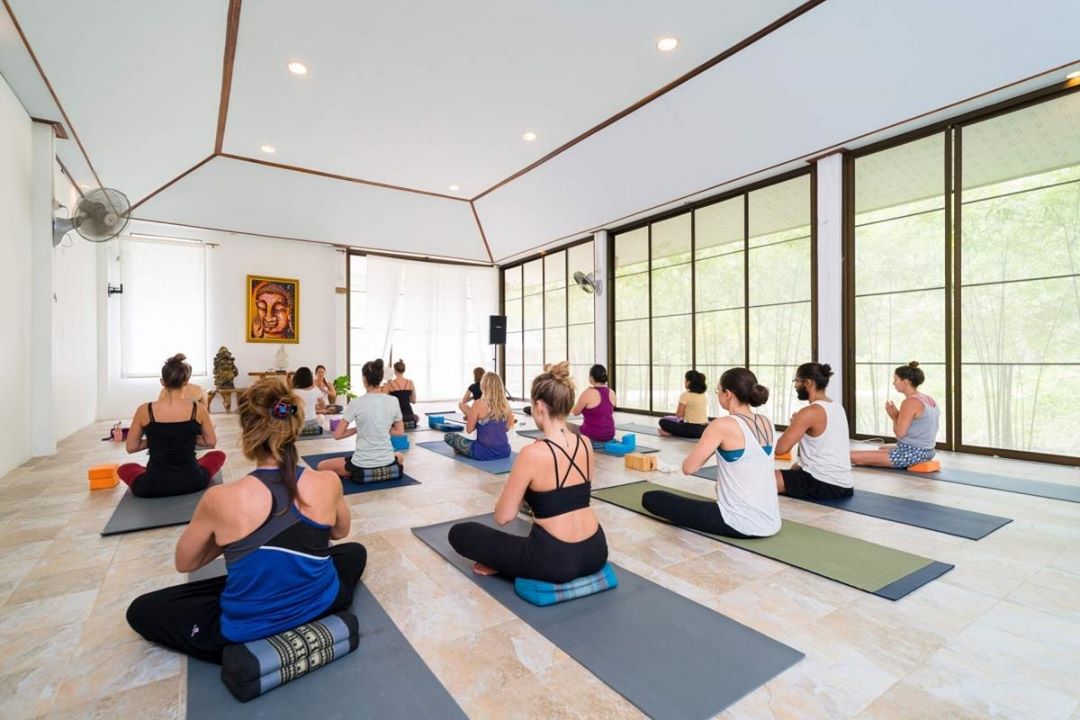 wonderland-healing-center-koh-phangan-thailand-detox-retreats
wonderland-healing-center-koh-phangan-thailand-yoga-retreats
yoga-holiday-in-koh-phangan-wonderland-healing-center-thailand
Wonderland-Healing-Center-Yoga-detox-and-meditation-retreats-in-koh-phangan-Thailand-1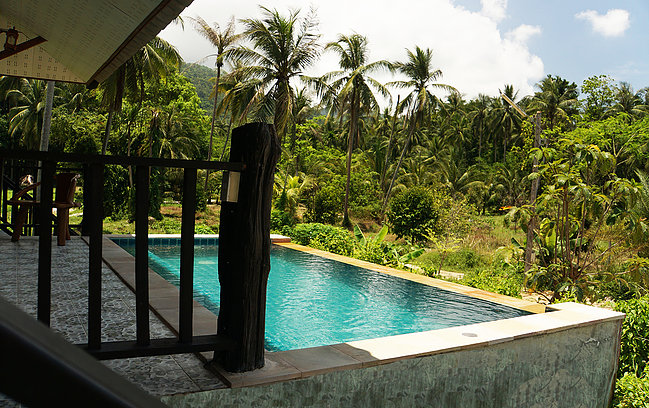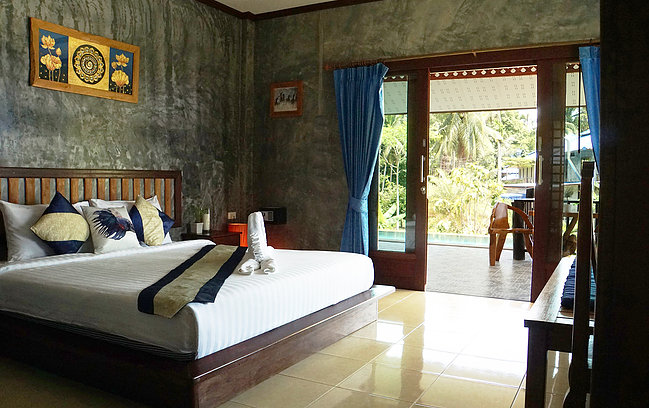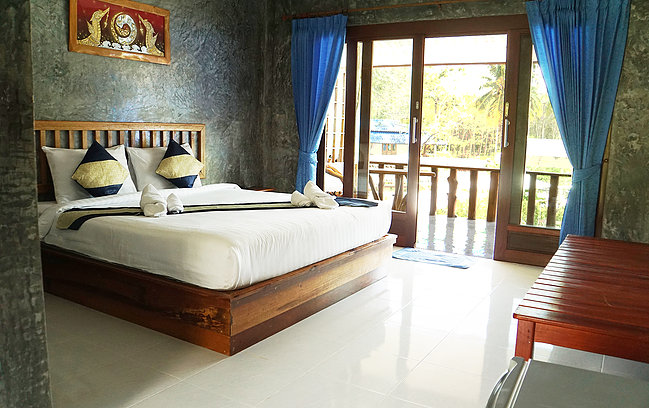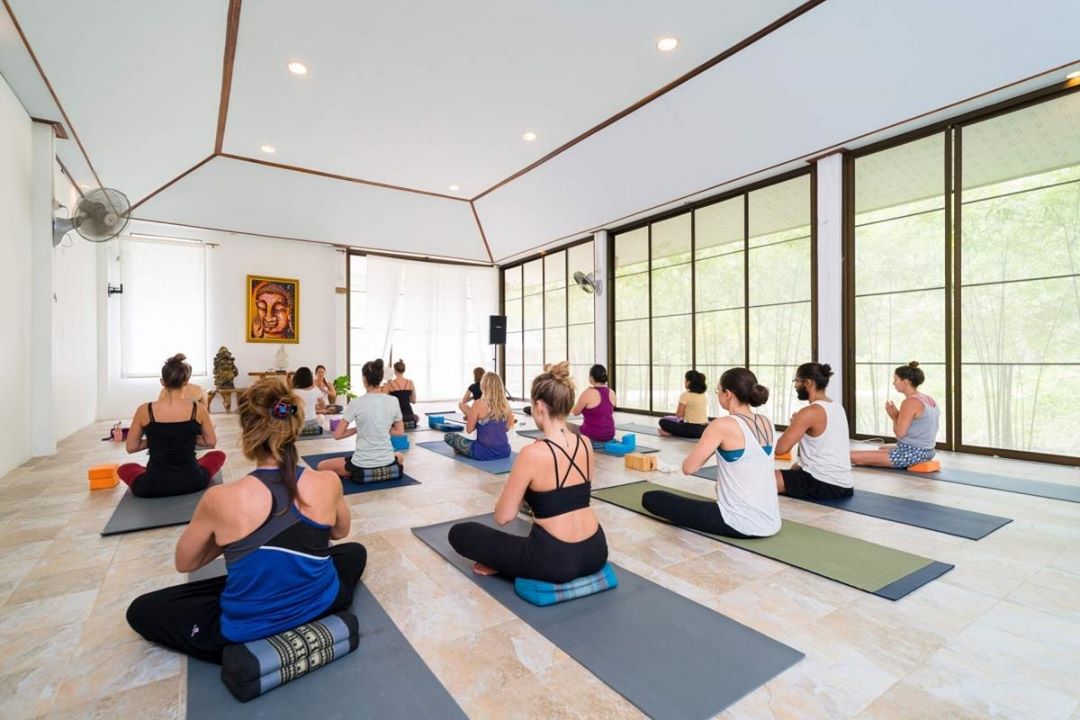 Wonderland Healing Center is situated on Koh Phangan, Thailand's fifth-largest island and one of its most famous. The wellness center is five kilometers from Thong Sala pier and four kilometers from Chaloklum Bay, making it easily accessible for travelers. Accommodation here consists of both dorms and private villas.
Program:
Yoga retreats can be booked for 4, 7, or 11 days, all including accommodation, vegan meals, Thai massage, meditation, and pranayama sessions. All additional daily offerings are also free for guests to join, such as yoga classes and sound healing sessions. They also have a private swimming pool and herbal steam sauna on-site, which are free for all guests to enjoy. To complement your stay, you also have the opportunity to book private yoga sessions and various holistic treatments.
What We Like:
A vegan buffet is put out for all guests to enjoy three times a day. The open-aired, communal restaurant provides a warm and welcoming space to nourish and to convene with others. For those looking for a physical detox, you might consider a detox package, which also includes access to yoga classes and other daily offerings.
Cost: 195 – 5,006 USD
77/7 Moo.3 Koh Phangan Koh phangan, Surat Thani 84280, Thailand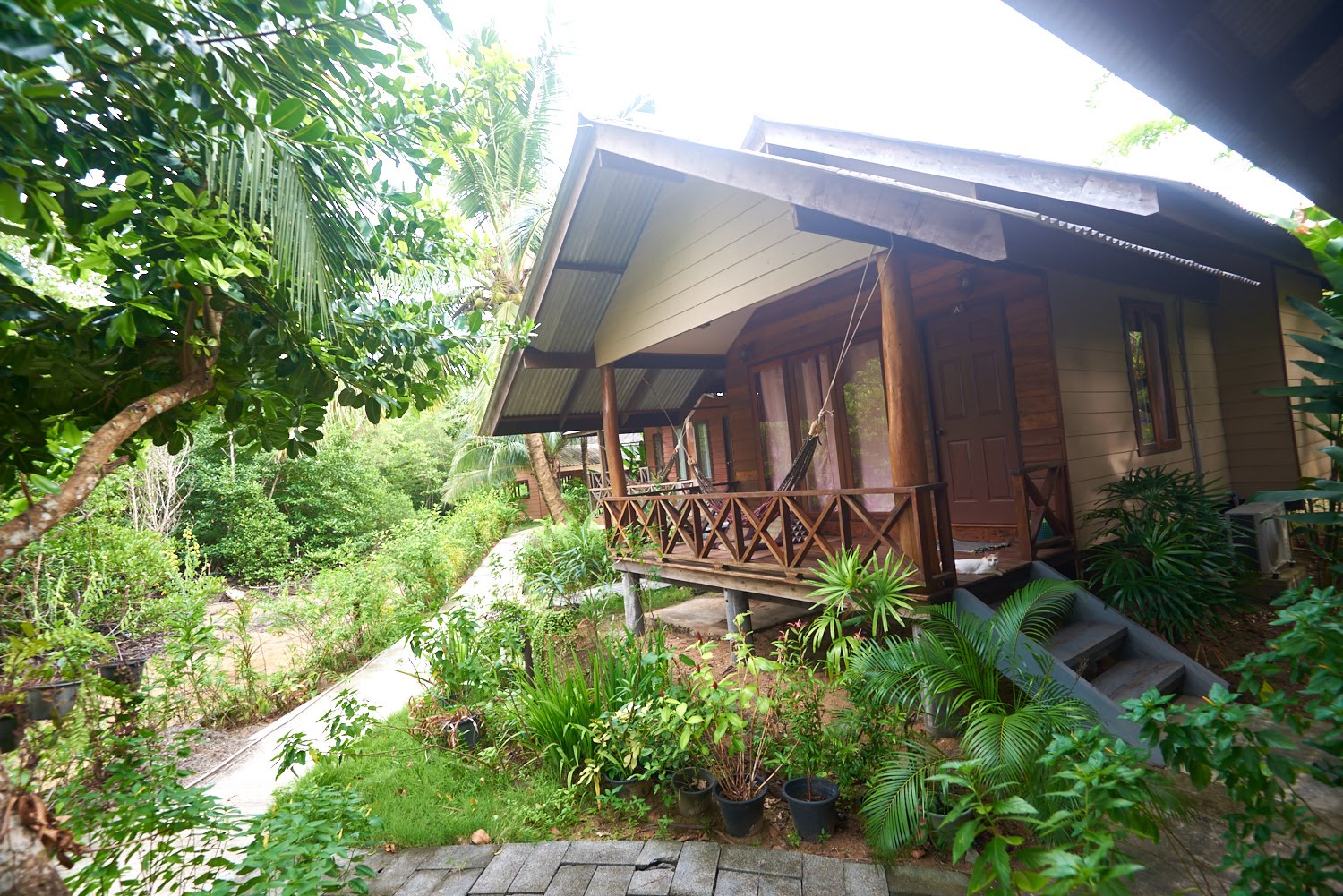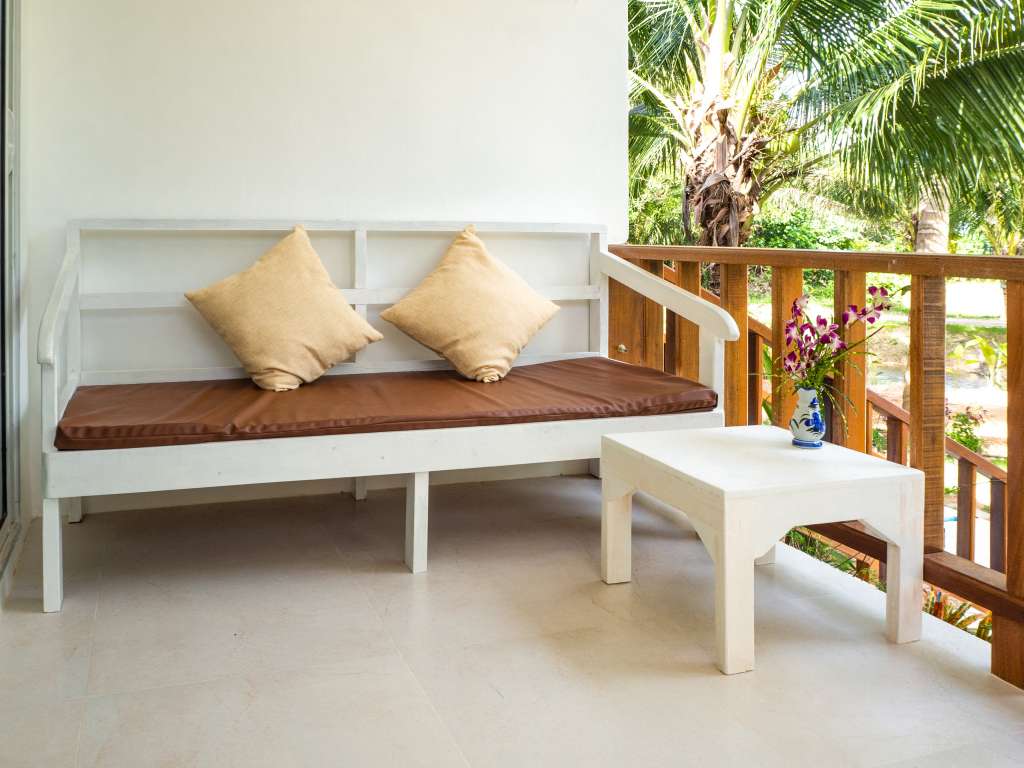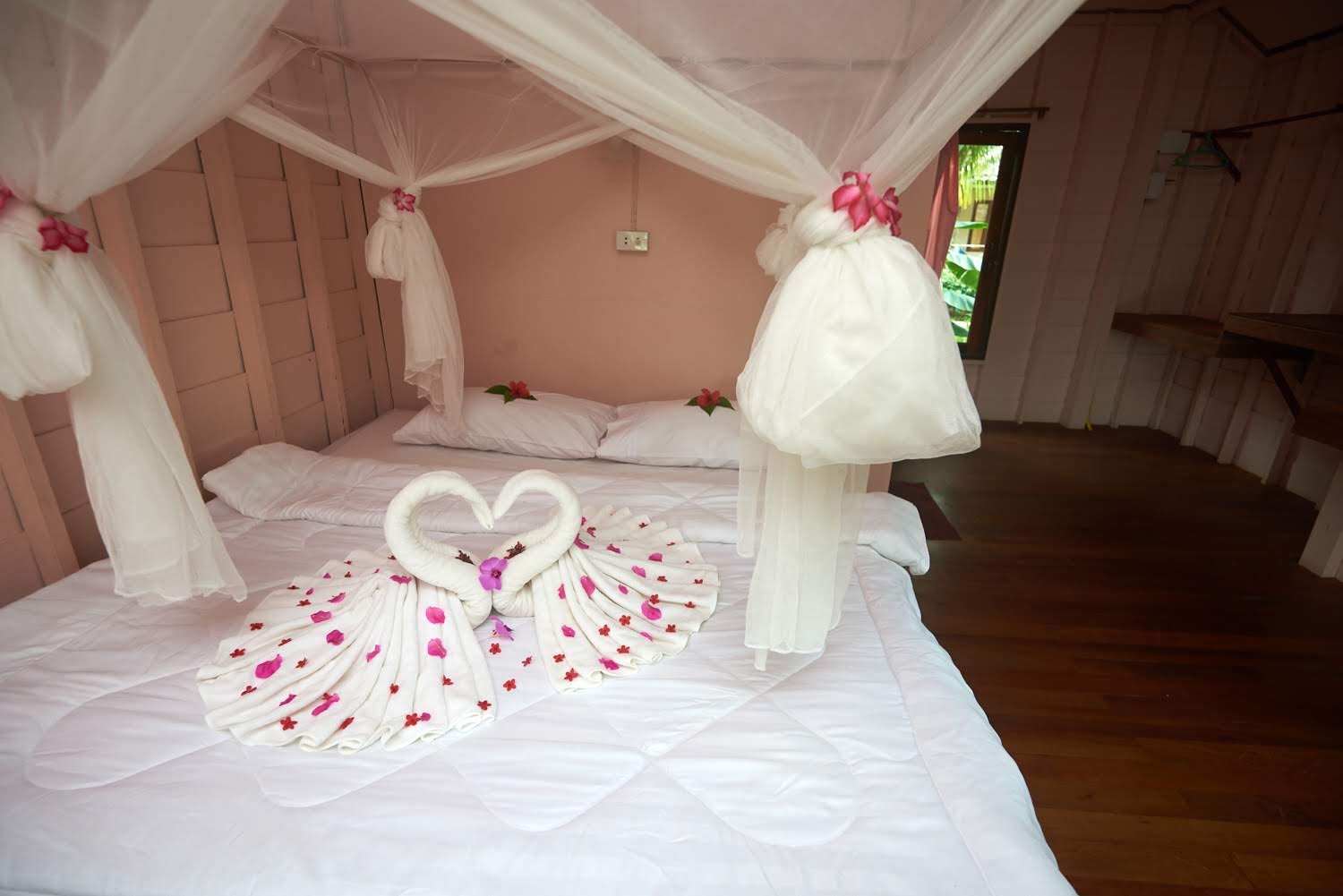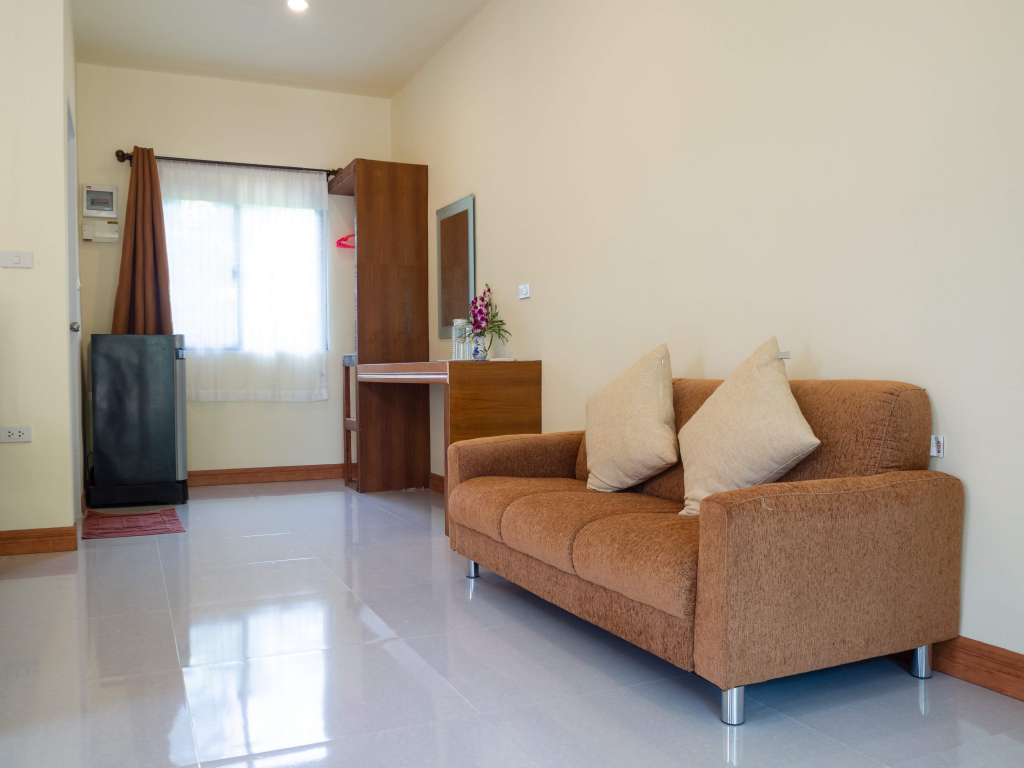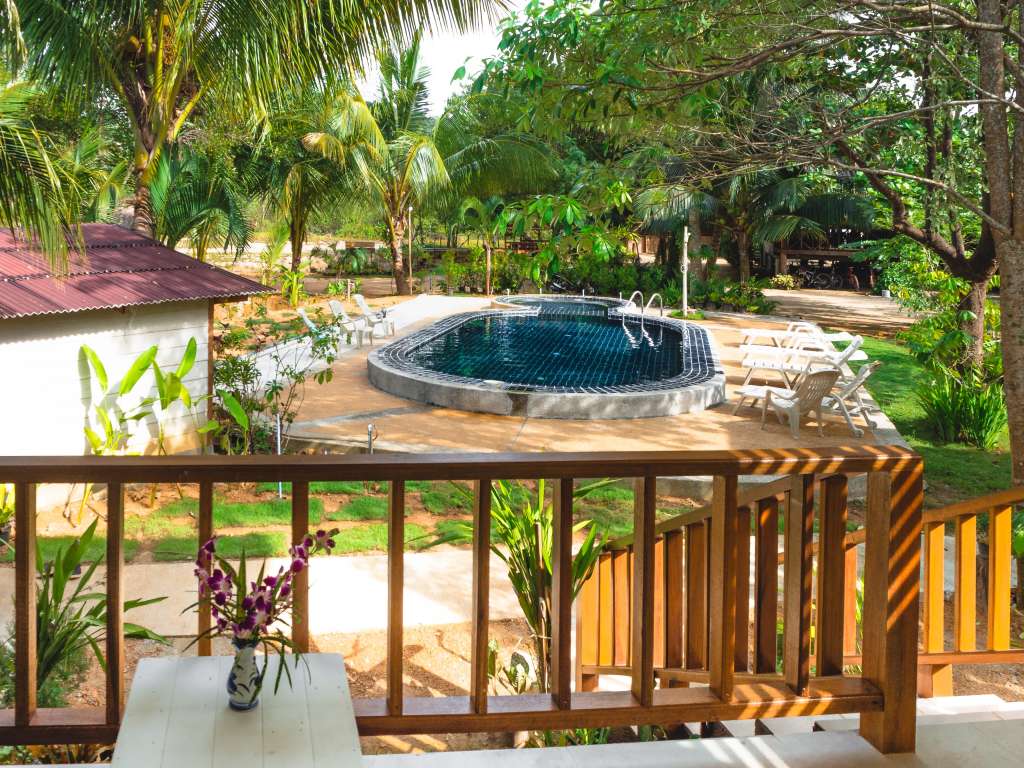 AC-41-setaing-area-2-1024x768
Air-conditioning-bungalow-Beach-front-1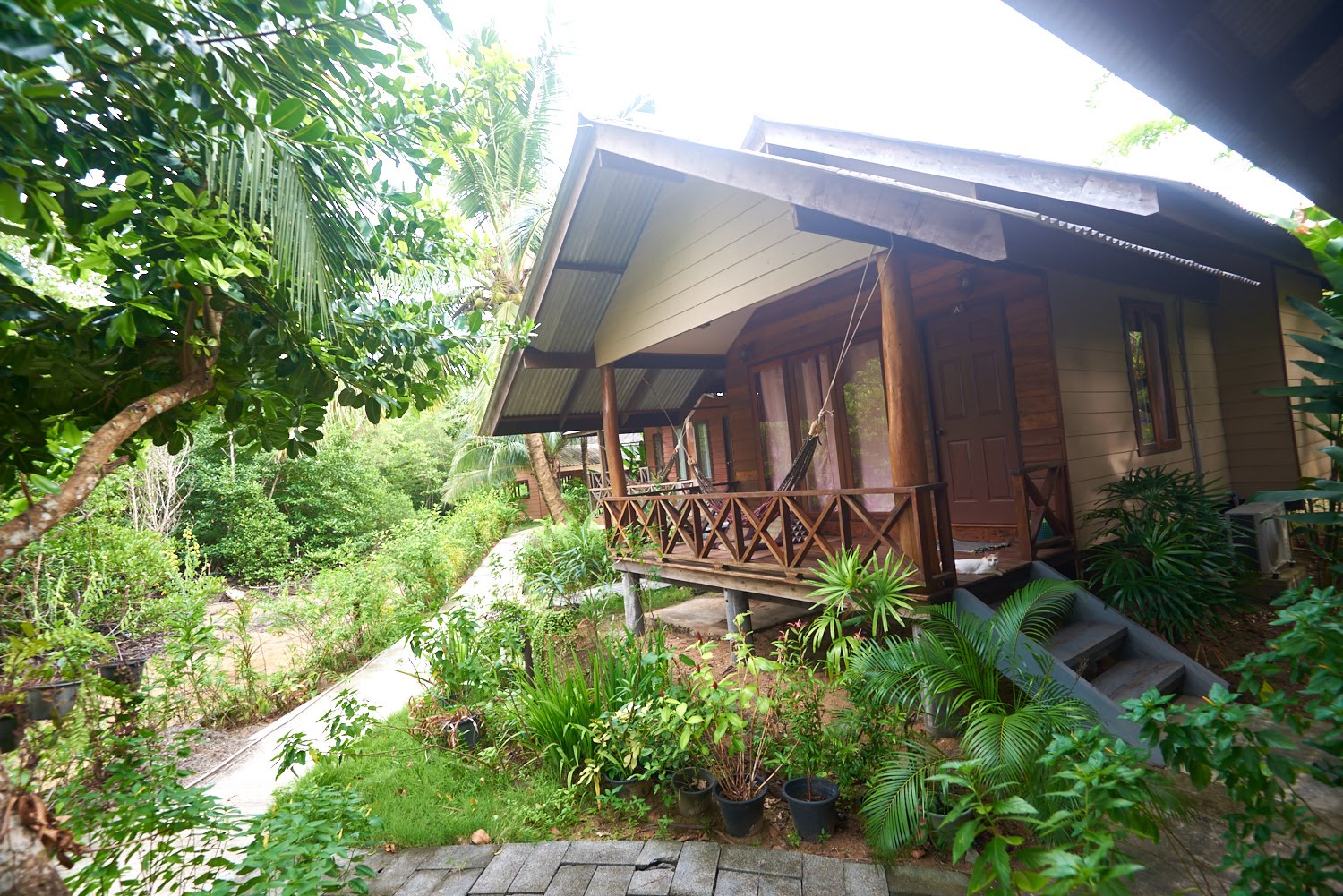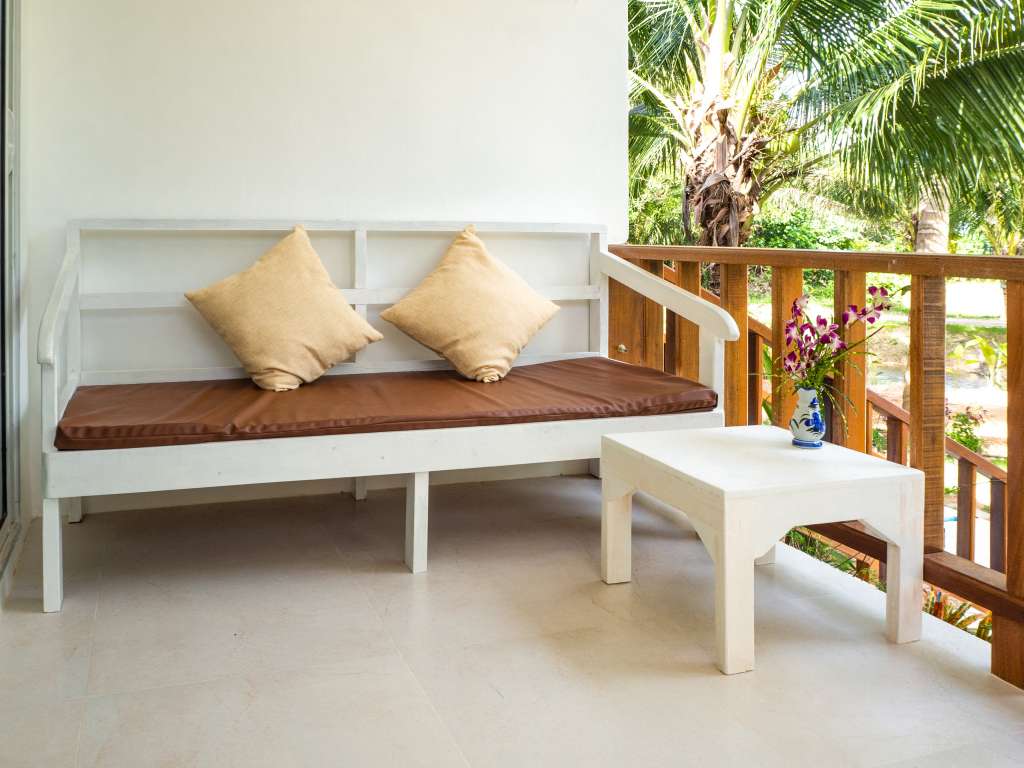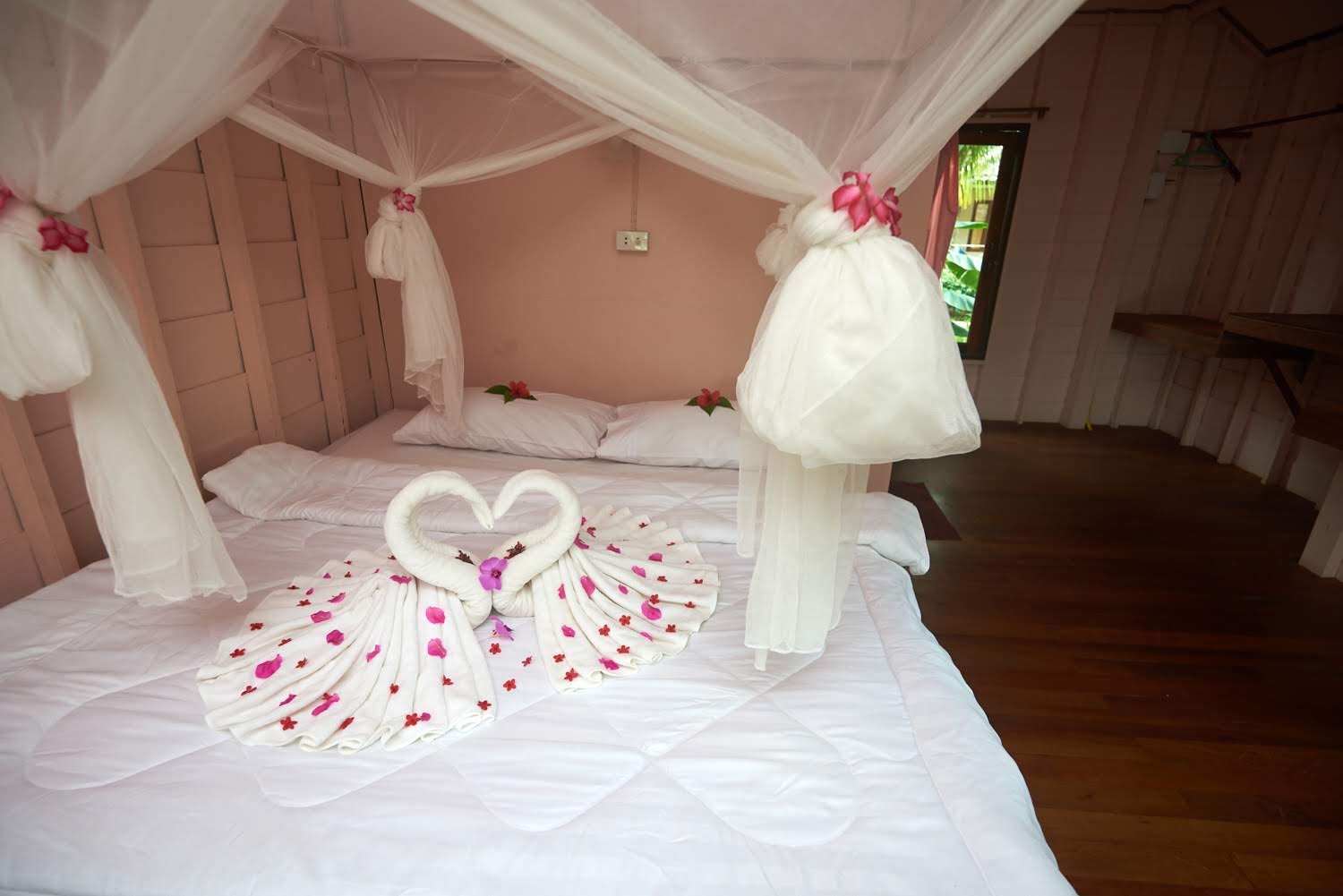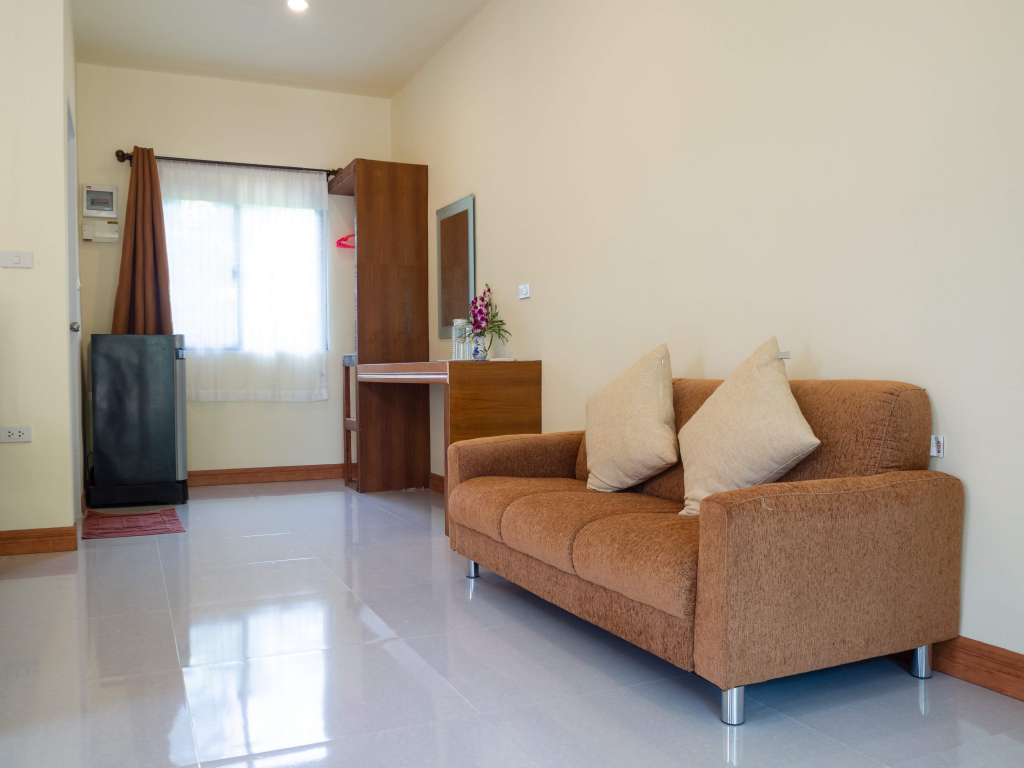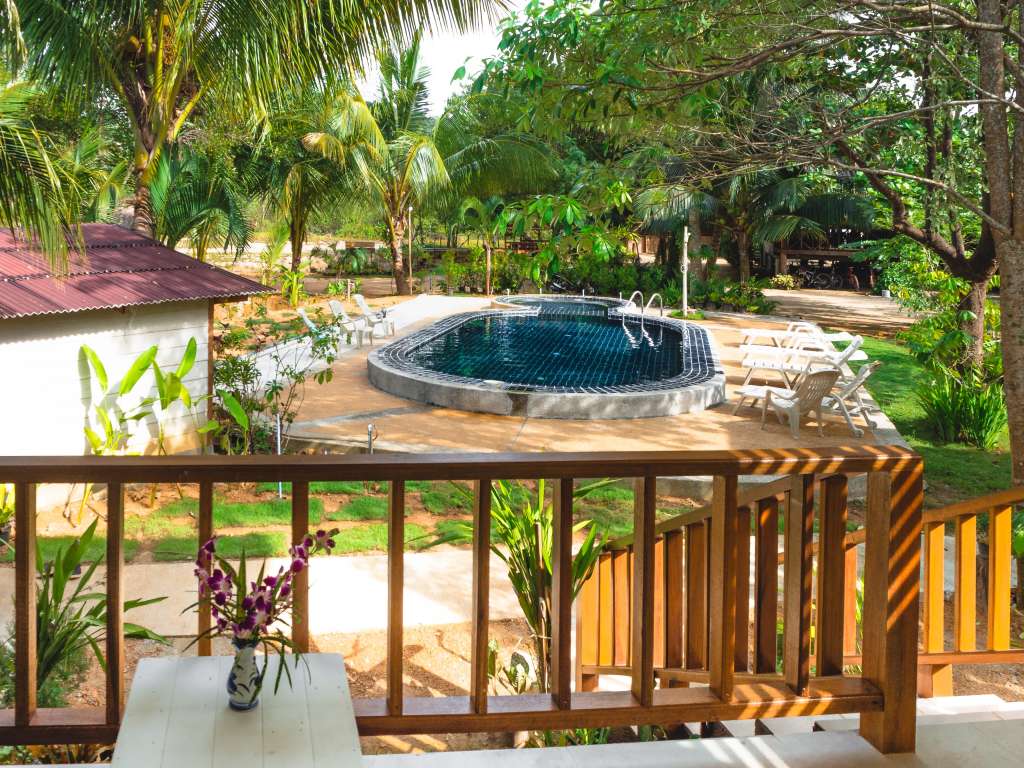 Island Yoga offers ongoing yoga retreats from October through until April (the rest of the year they close for maintenance). The resort is located on Koh Yao Noi in Phang Nga Bay. Largely undiscovered by the traditional tourist path through Thailand, it is a perfect place to hideaway for a while.
Program:
The ongoing yoga retreats offered here are offered in 3, 5, and 7-night packages, though you can make modifications to these as it suits you. Retreats include yoga and meditation twice daily, Tai Chi at sunrise, and a breakfast buffet. During your stay, you'll also have access to their nature-inspired yoga shalas, outdoor pool, relaxation area, and spiritual library. Depending on your dates, you might also consider joining in on workshops being held there. Some examples of what the space holds include creative journaling, mantra chanting, and full moon shamanic sound therapy.
What We Like:
When it comes time to sleep, accommodations are modest but comfortable, ranging from dorms to luxury rooms and bungalows. Depending on budgets and individual needs, there is something that will appeal to various types of travelers and yogis.
Cost: 113 – 227 USD
4/10 Moo 4 Baan Tha Khao Koh Yao Noi Chang Wat Phang-nga 82160, Thailand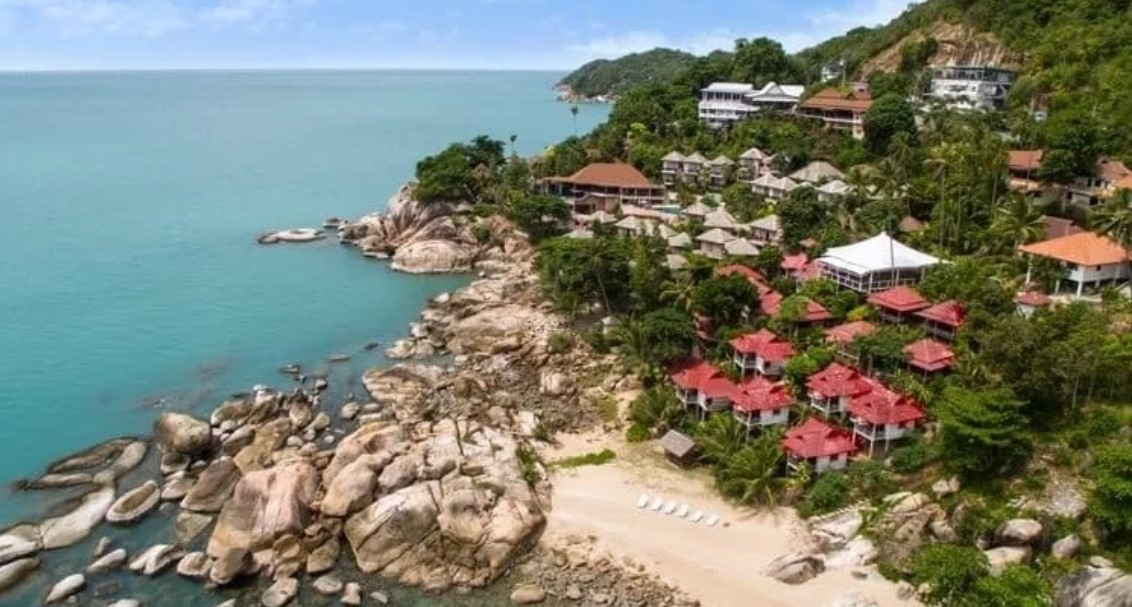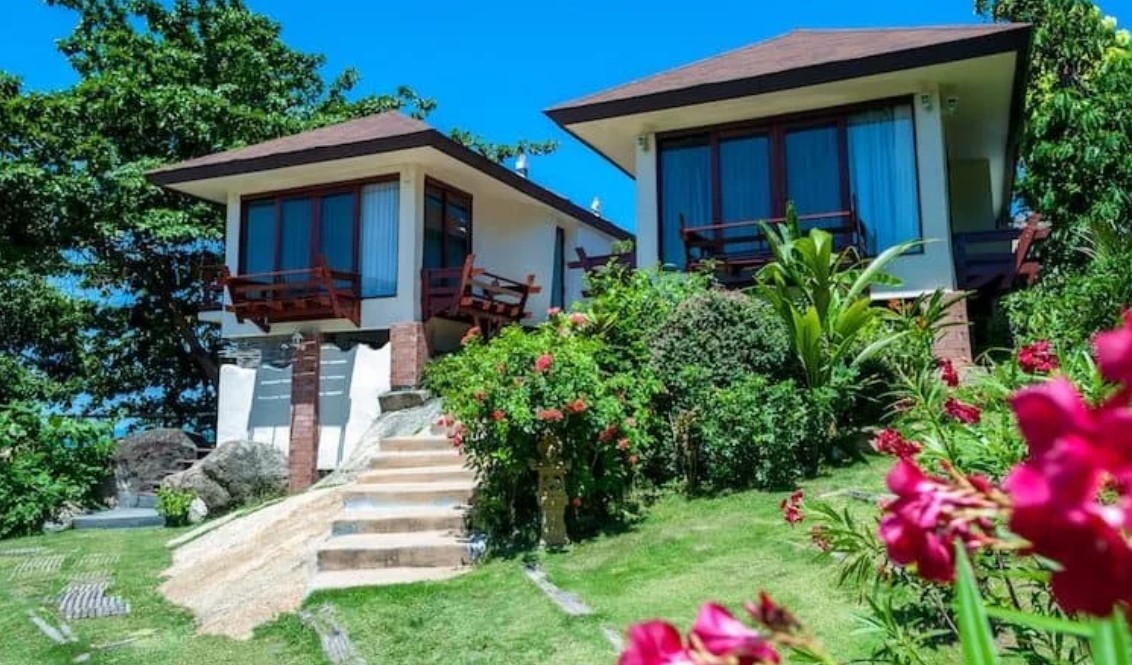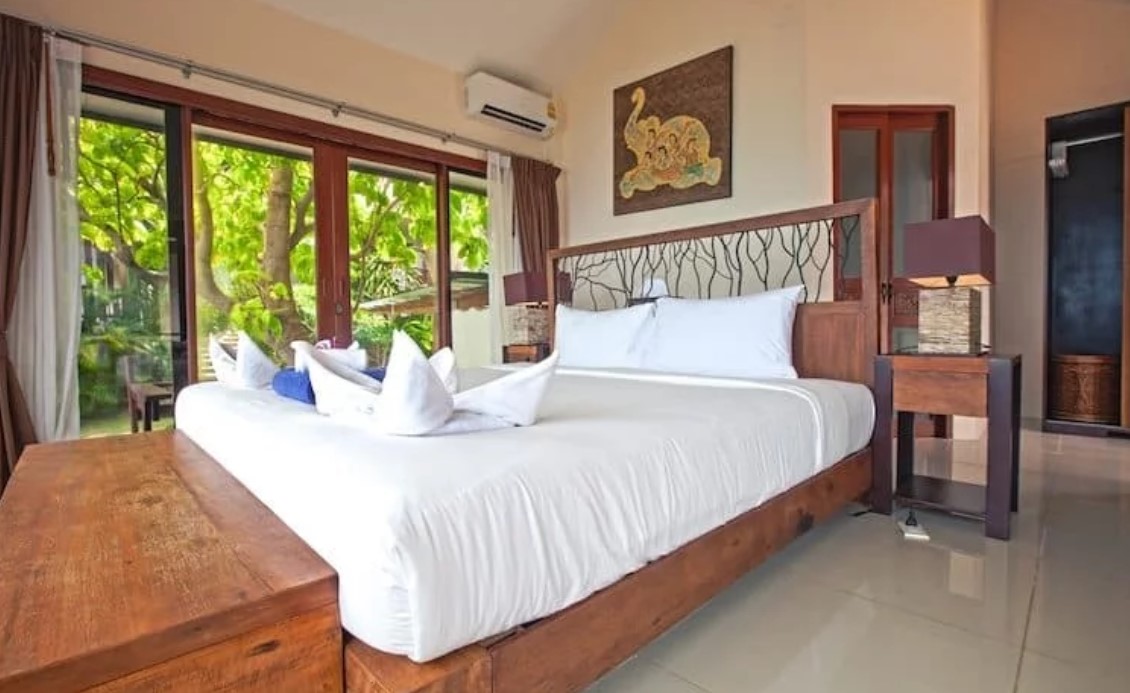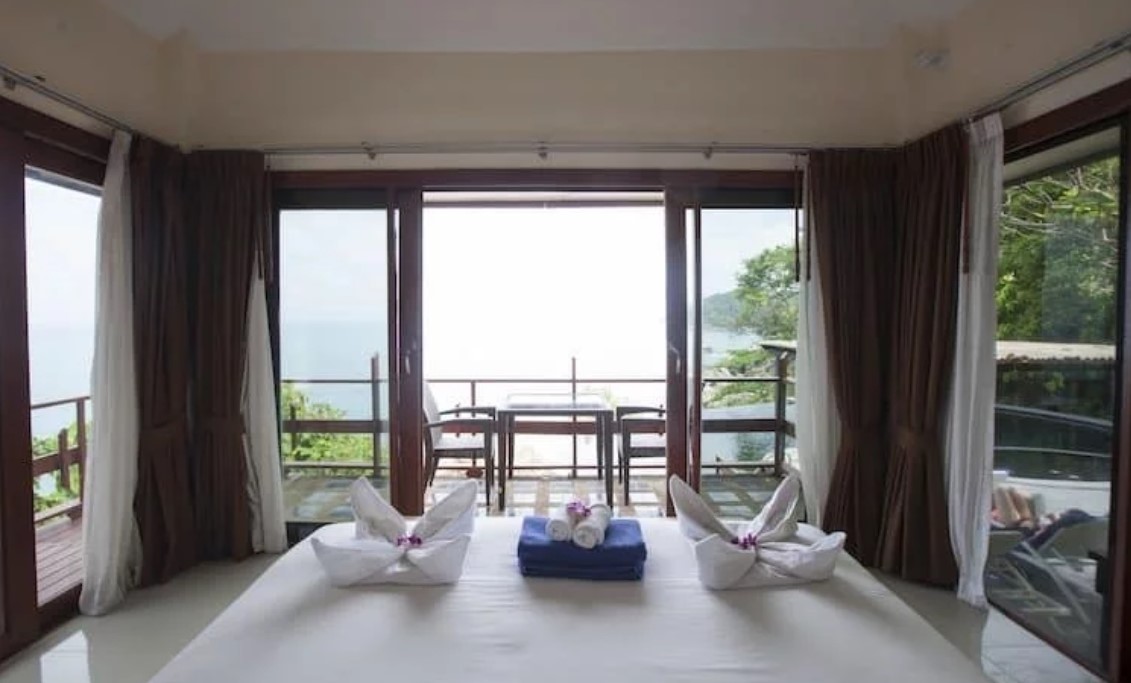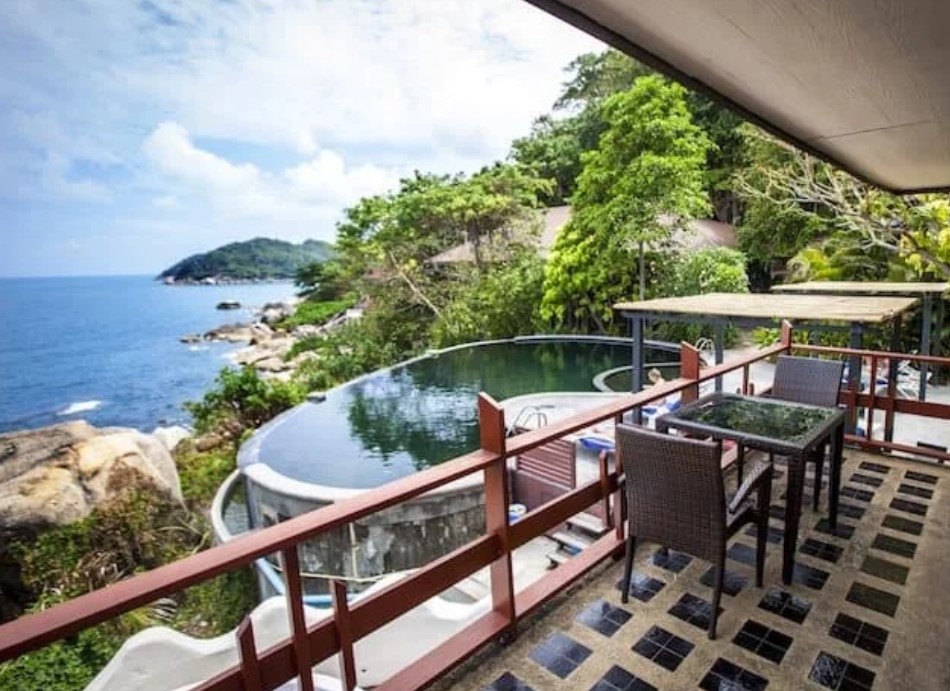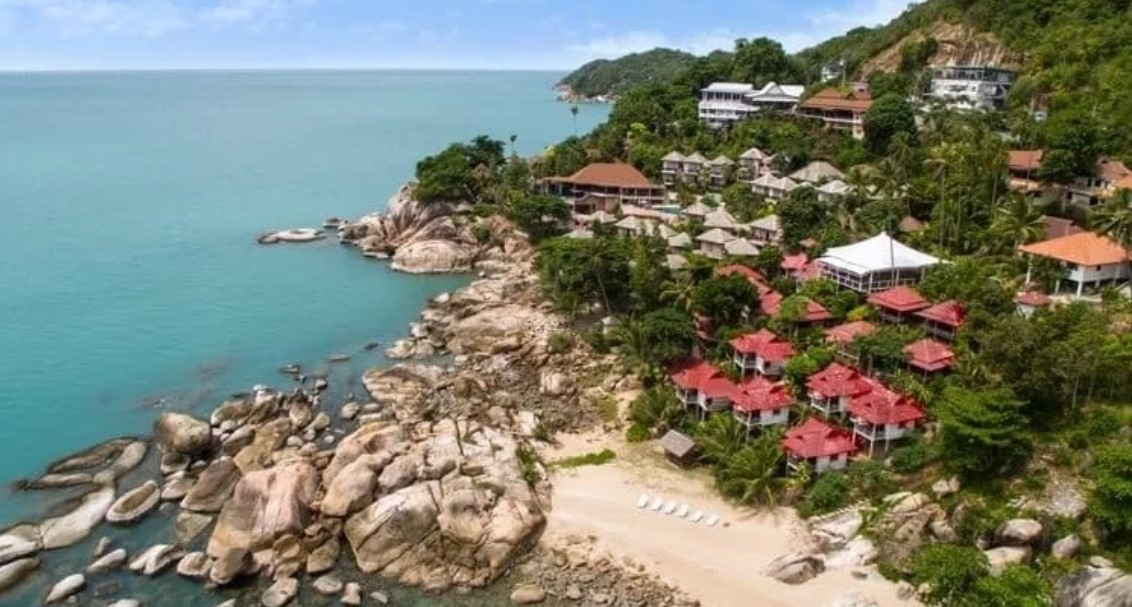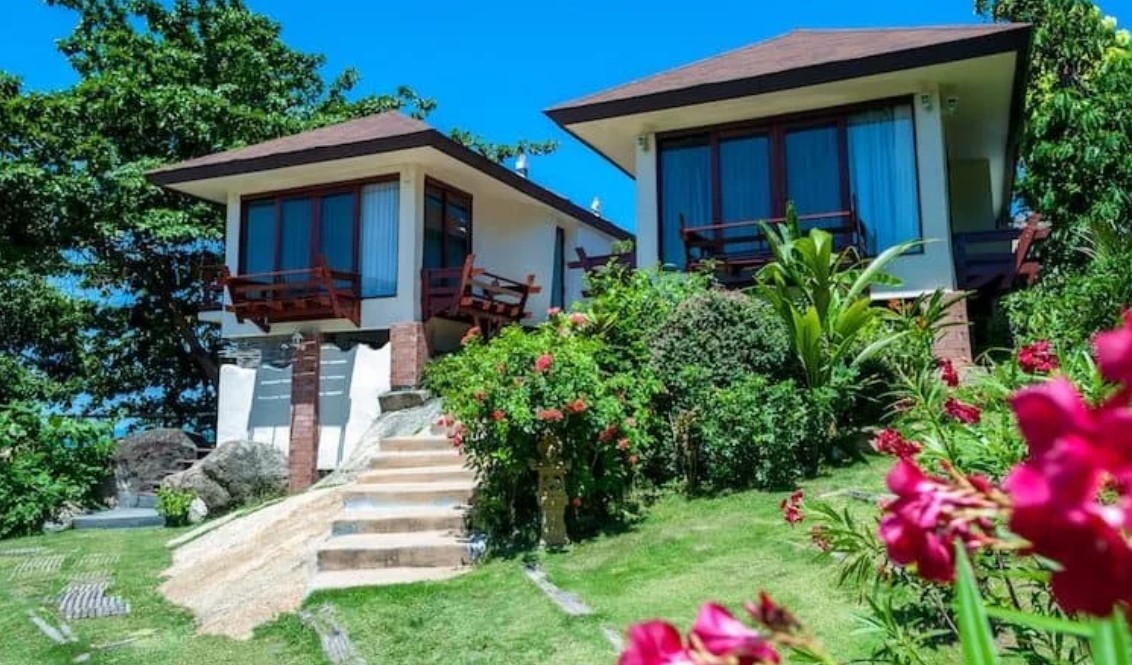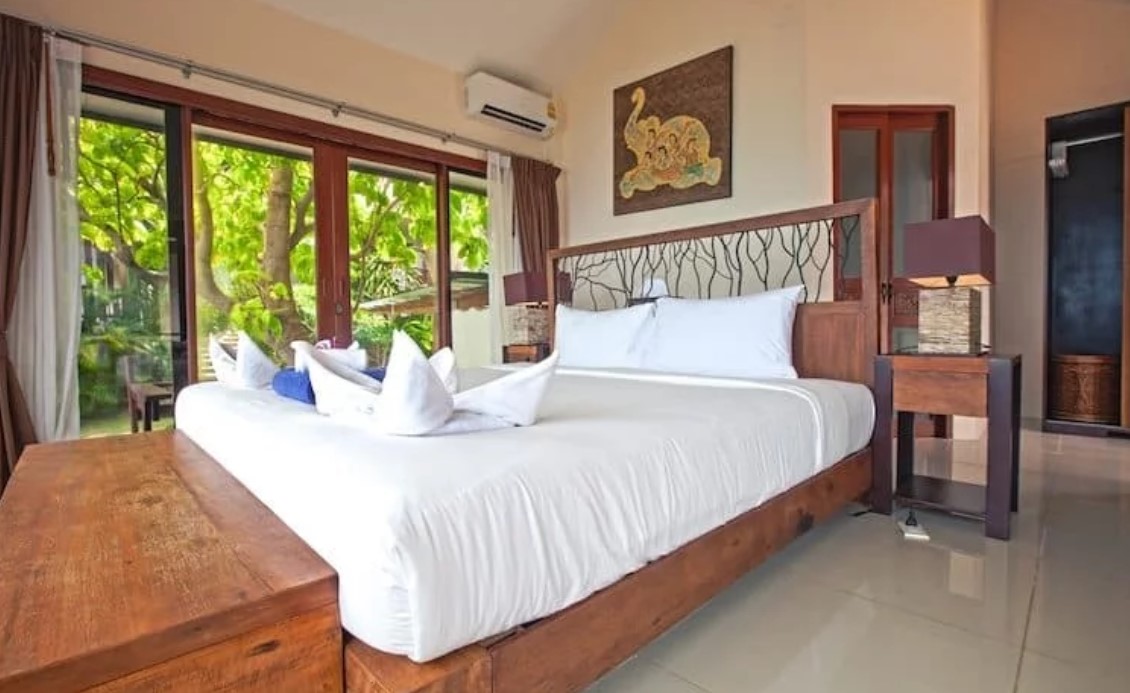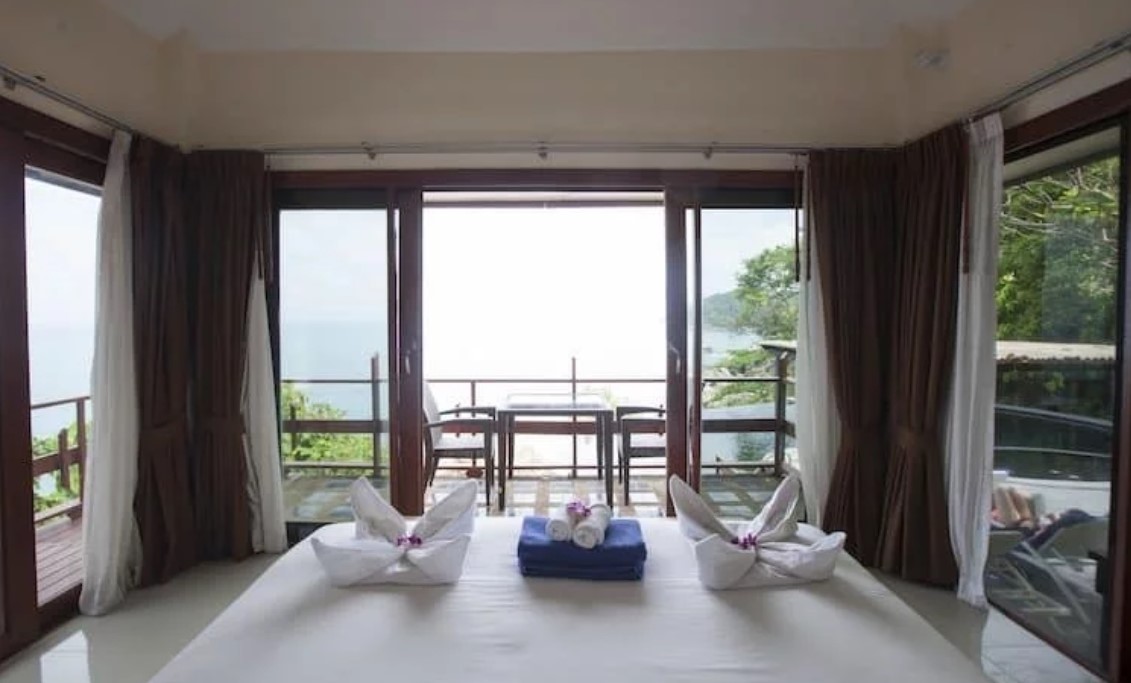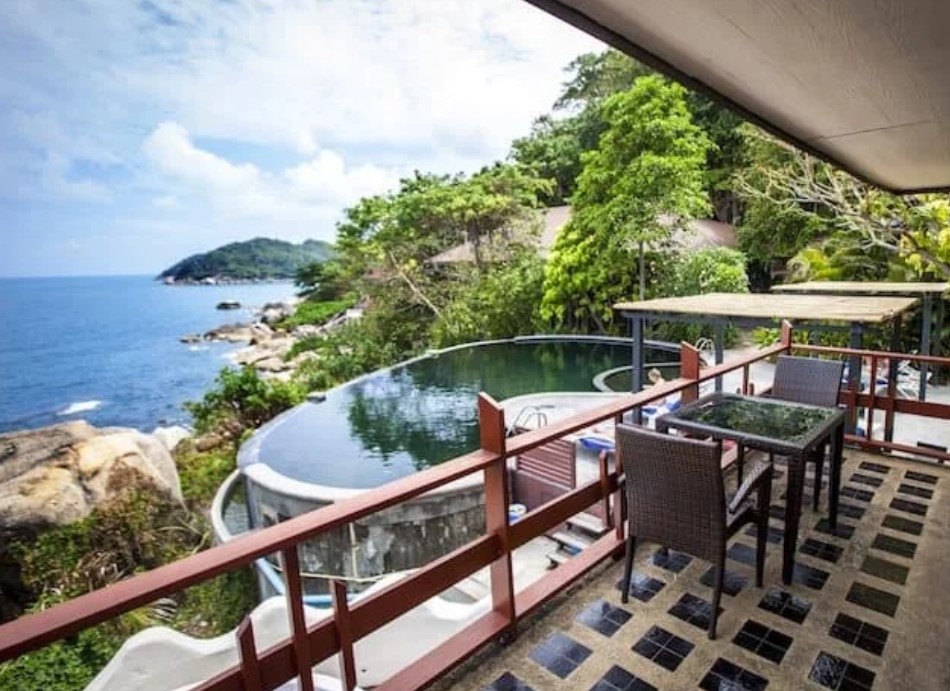 Located on the pristine island of Koh Samui, Vikasa Yoga is nestled within palm trees and nourished by the ocean breeze. It's an idyllic getaway for those looking for a bit of down-to-earth luxury and a beachfront to wake up to each morning.
Program:
The space holds different types of retreats throughout the year. Some of their retreat offerings coming up this year include 'Dream Big in 2019,' 'Spiritual Movement,' and 'Mind Body Pilates Retreat.' However, your dates don't have to line up with these pre-packaged retreats; they also offer fully customizable yoga holidays. All yoga vacations include unlimited yoga classes, morning meditation, brunch and dinner, gym access, and accommodation. Accommodation is comfortable and simple, ranging from Zen bungalows for one to ocean view rooms with incredible views of the open waters.
What We Like:
Their three open-air yoga shalas are airy and spacious with ocean views. They also have smaller areas that can be used for private classes, so if you are looking for one-on-one support, there are teachers and areas on-site to support your yoga growth.
Cost: 3,000 – 7,500 USD
211 Bontji Moo 4 Koh Samui 84310, Thailand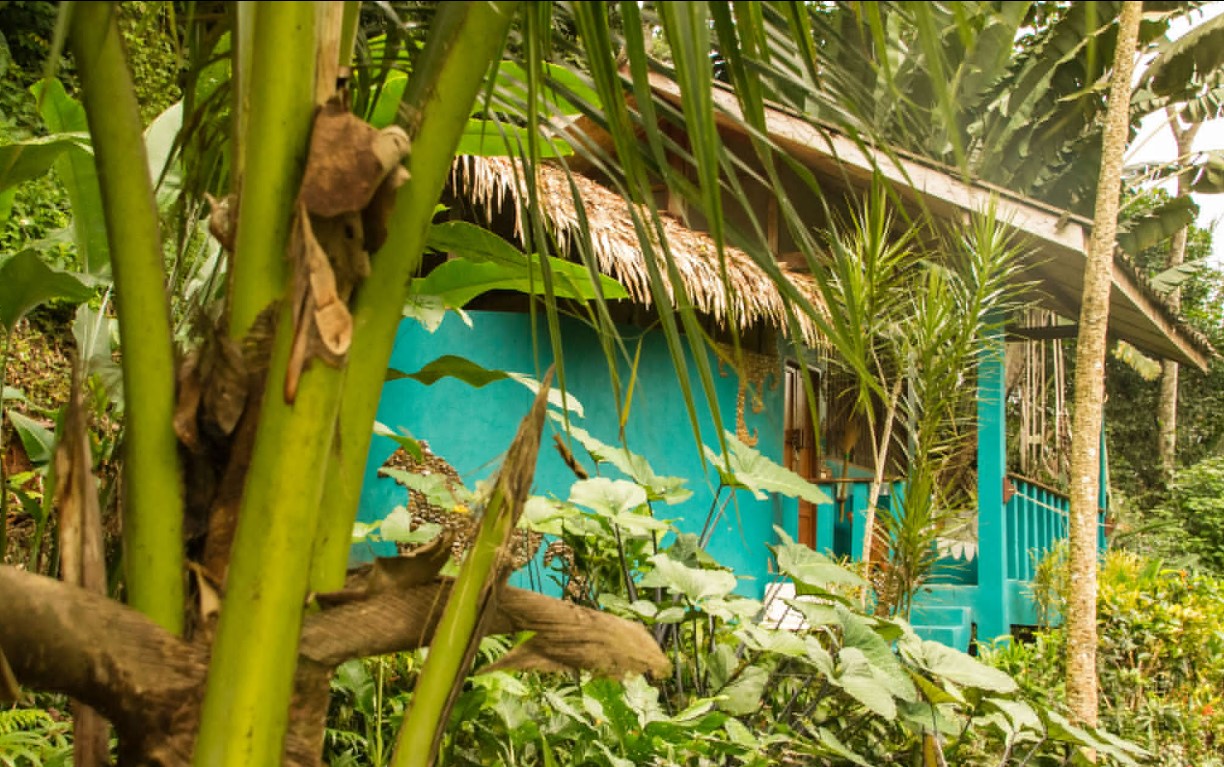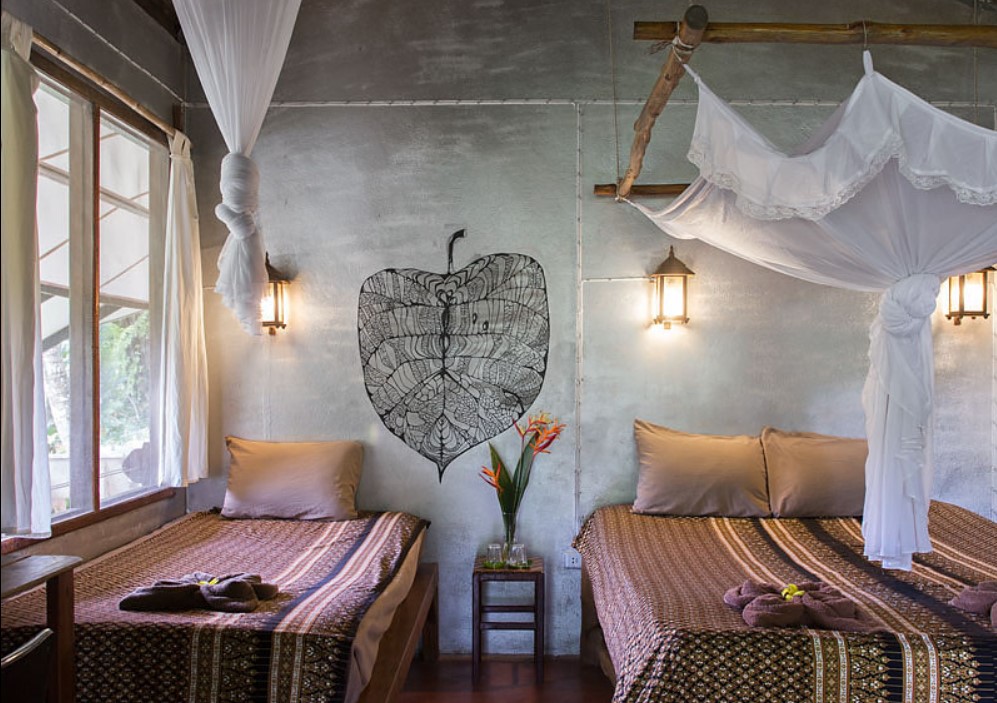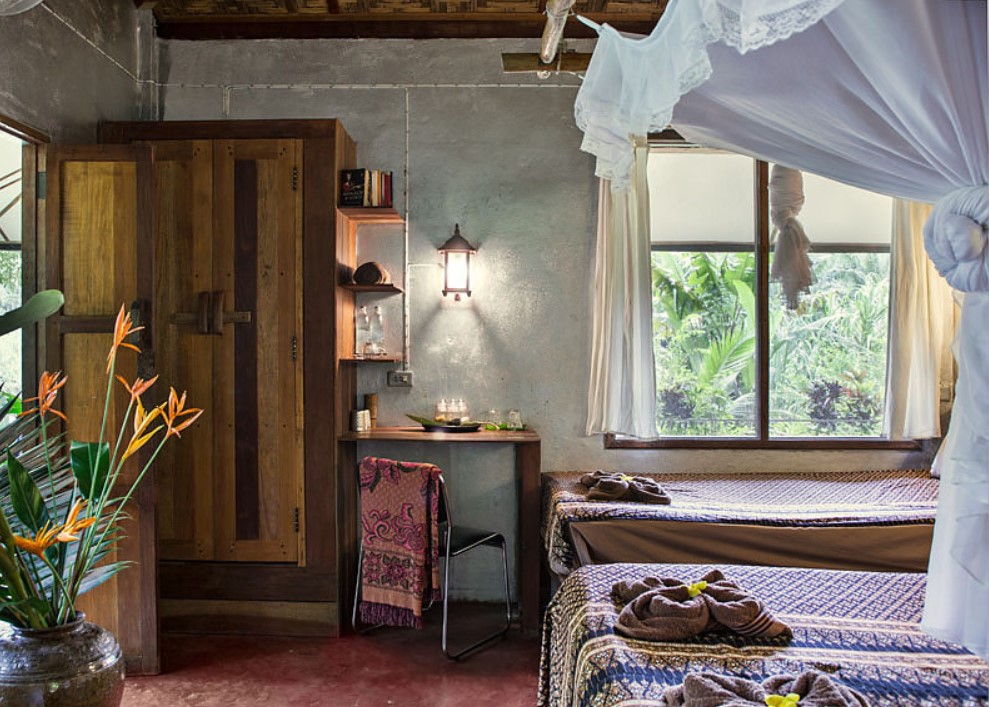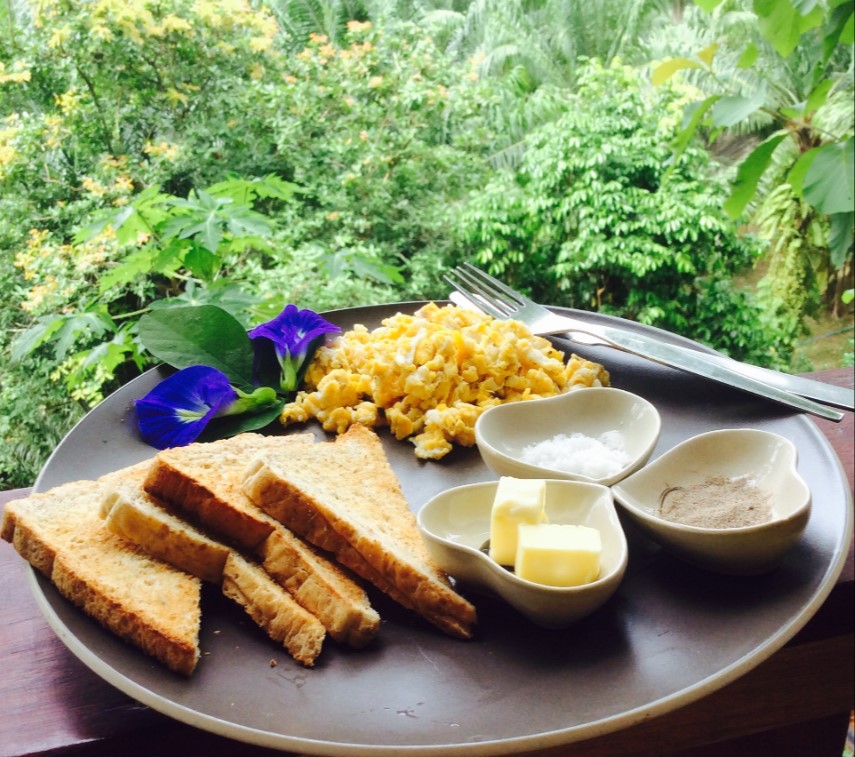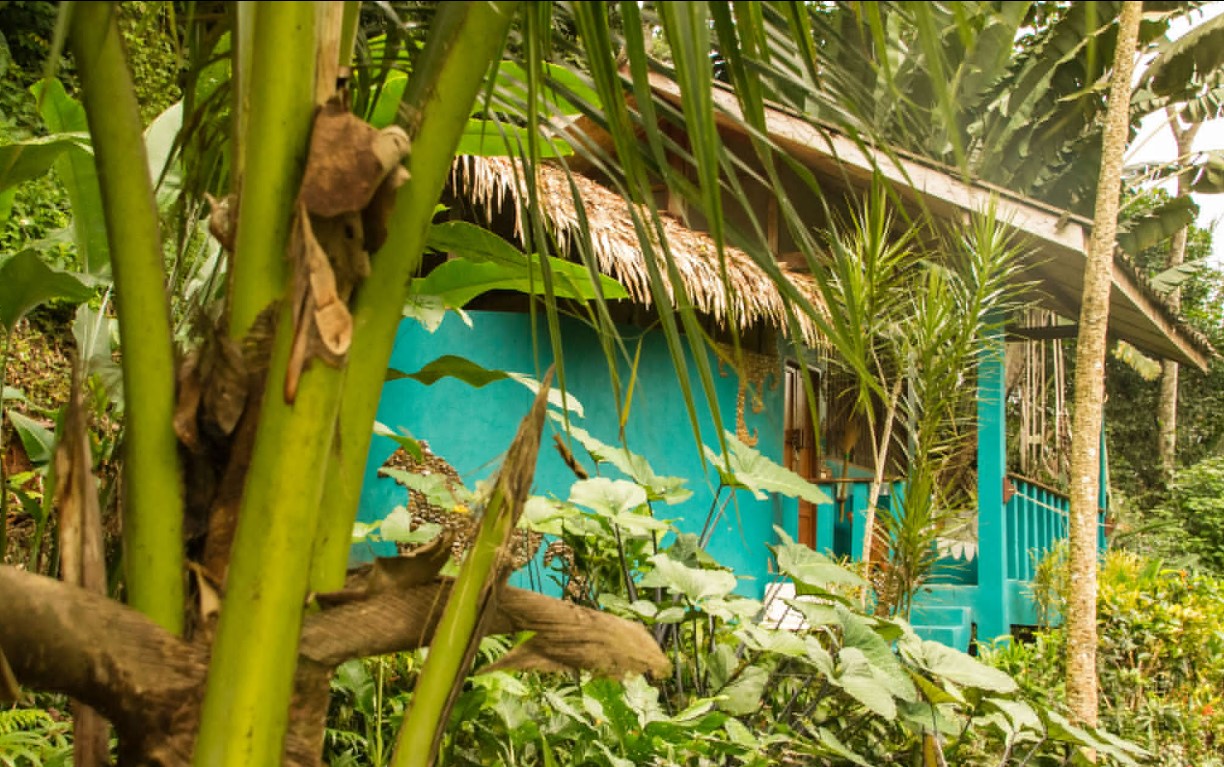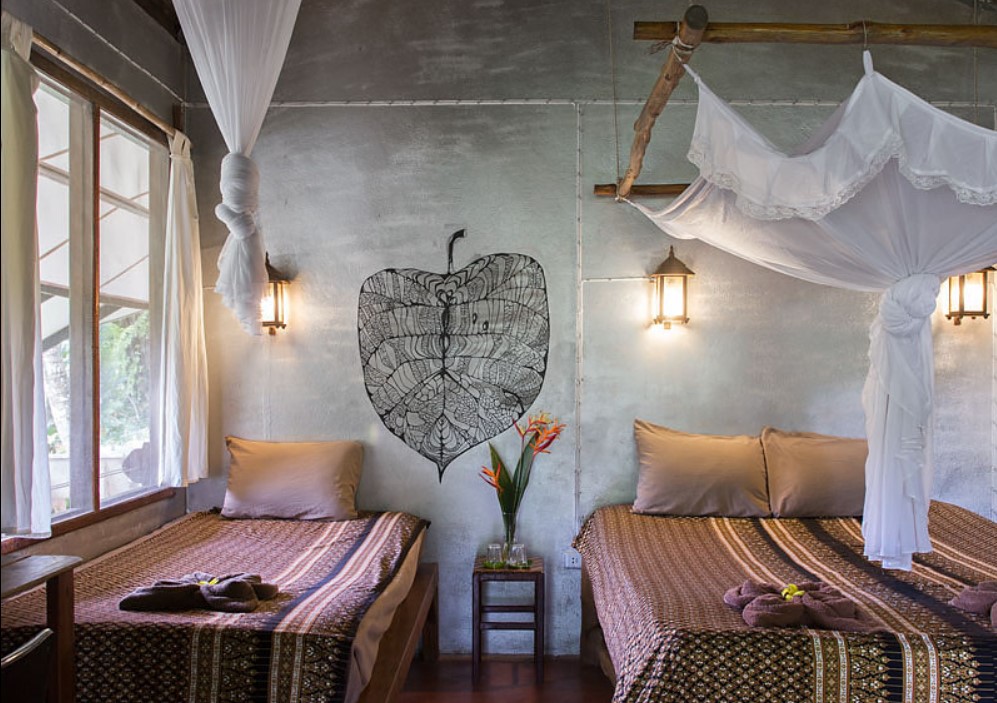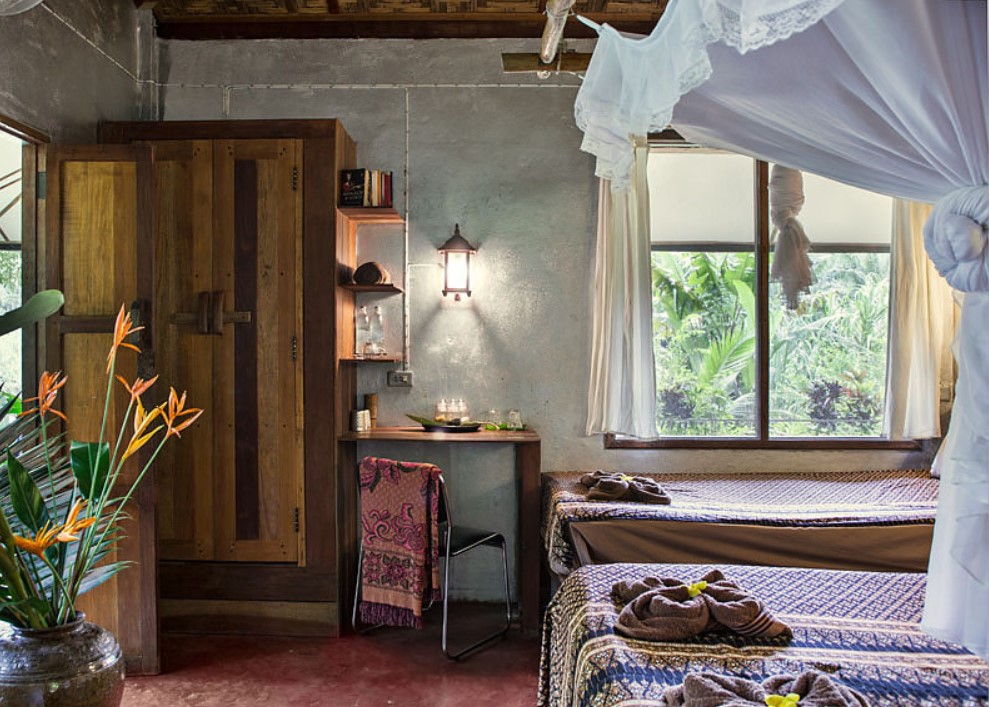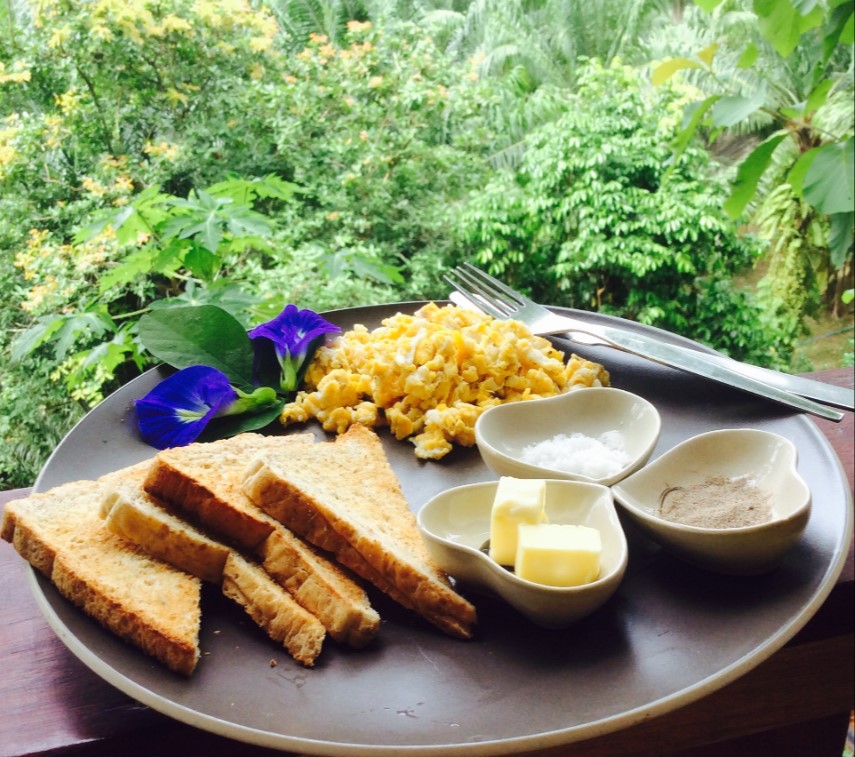 Eco-Logic Yoga Retreat is near the city of Ranong, situated between the major hubs of Bangkok and Phuket. It's off the traditional tourist path, making it a hidden gem amongst the yoga retreats that Thailand has to offer.
Program:
This retreat offers a variety of different yoga retreats to choose from throughout the year. Their 'Weekend Mini Yoga Retreat' begins every Friday throughout the year. This package includes two nights of accommodation, healthy meals, and two yoga classes per day. For a more nature-inspired experience, they offer a 6-day 'Yoga, Nature, and Culture' package. One of the highlights of this package includes a yoga and meditation experience in the jungle of Paksong.
What We Like:
The accommodations here have a natural charm. Guests can choose to stay in a bungalow, a room, or a dorm. The food here is served at their on-site slow food restaurant, where they aim to use homegrown, organic ingredients as much as possible. Vegan and vegetarian meals are available, and dishes include both Thai and Western favorites.
Cost: Contact for more information
71/4 Soi Mueangchumphon Amphoe Mueang Chumphon, Chumphon 86180, Thailand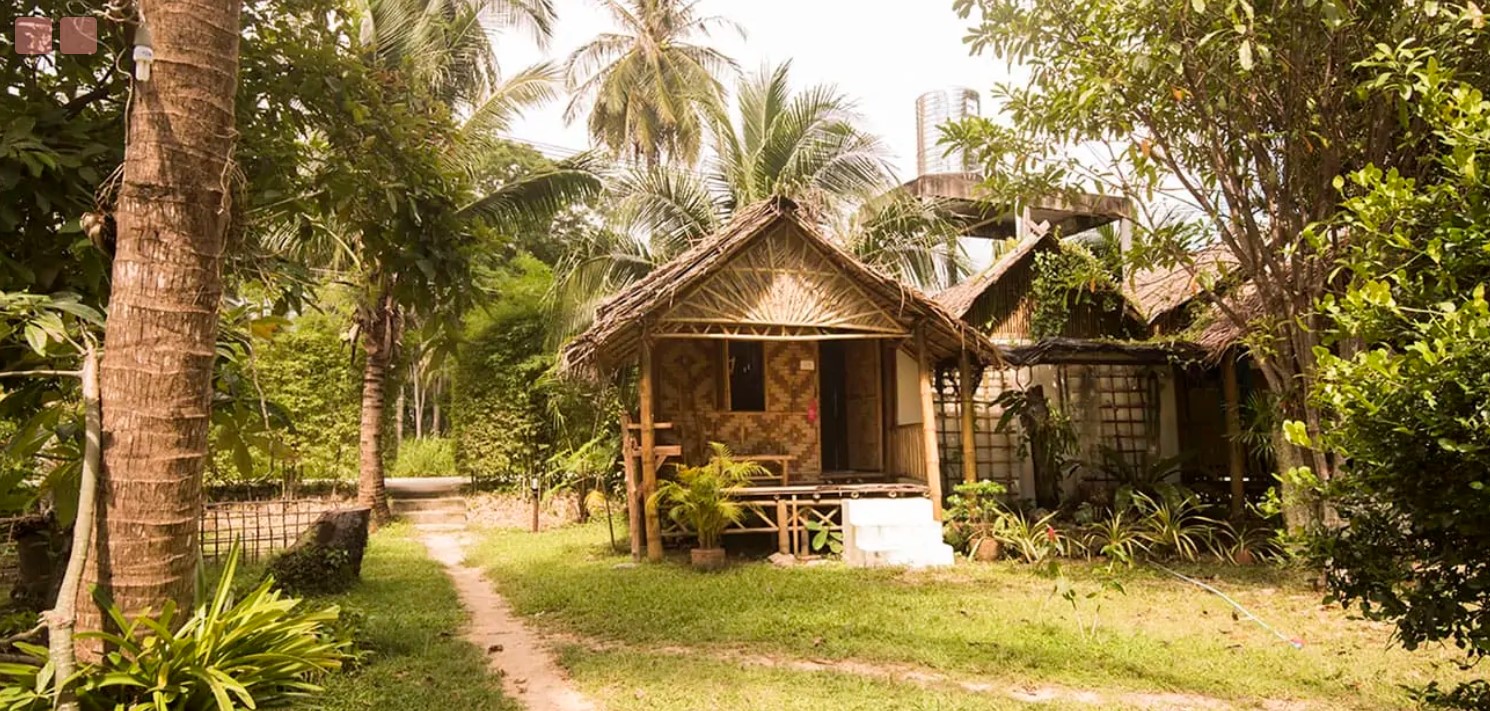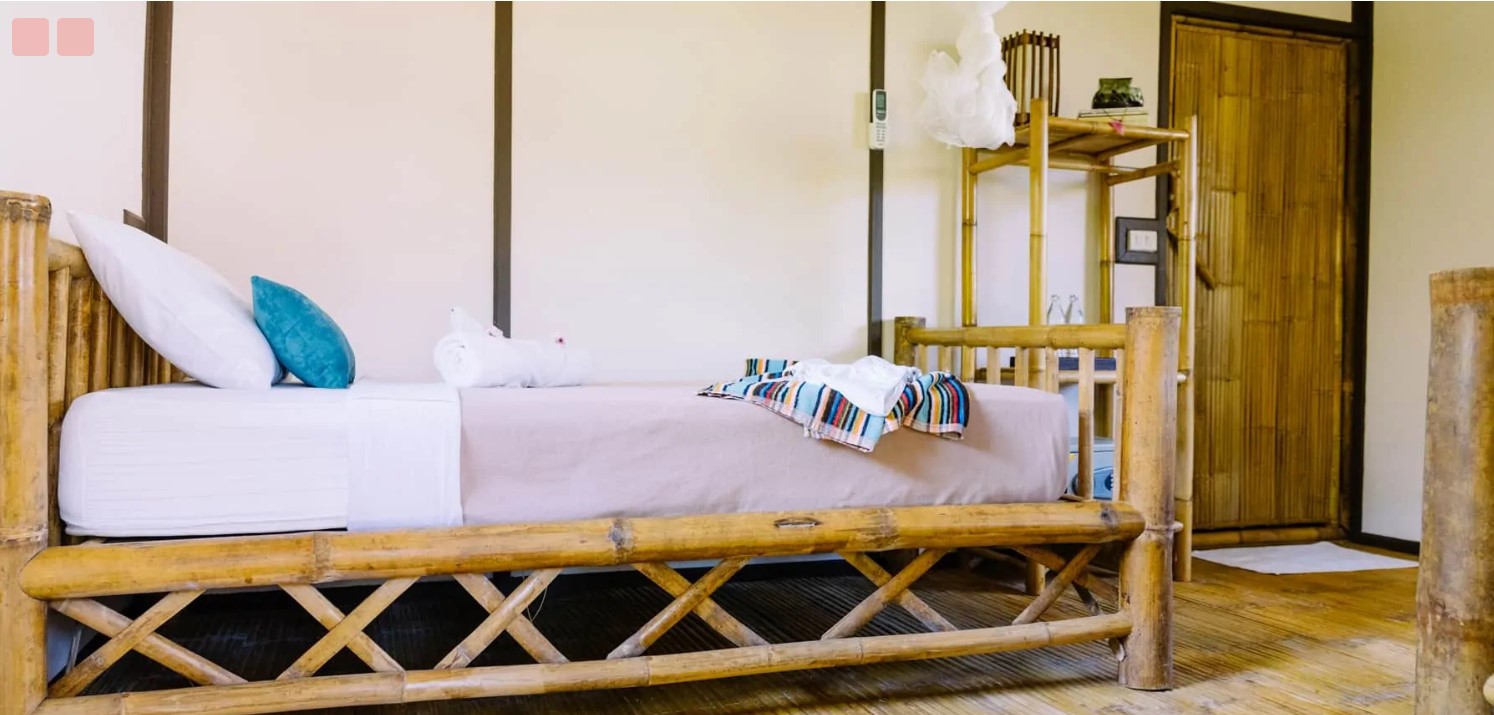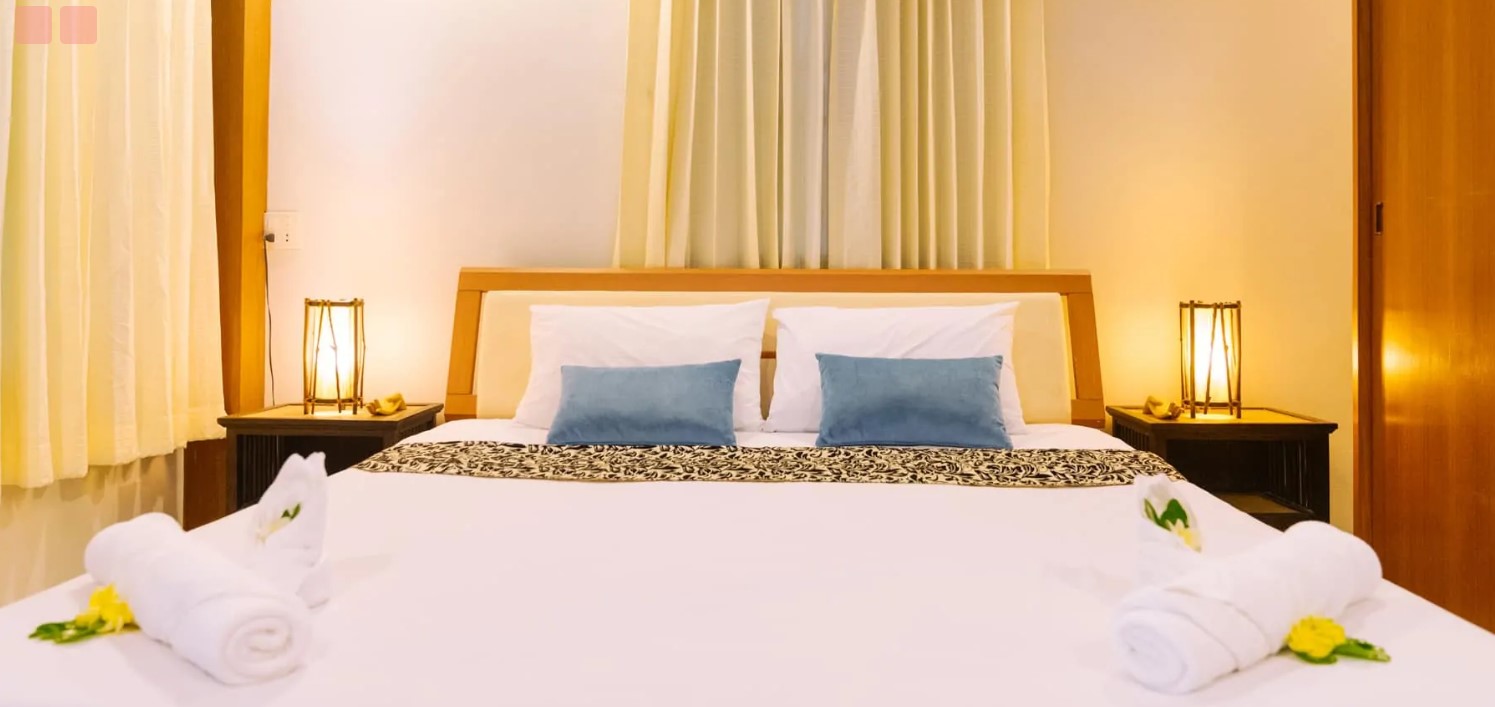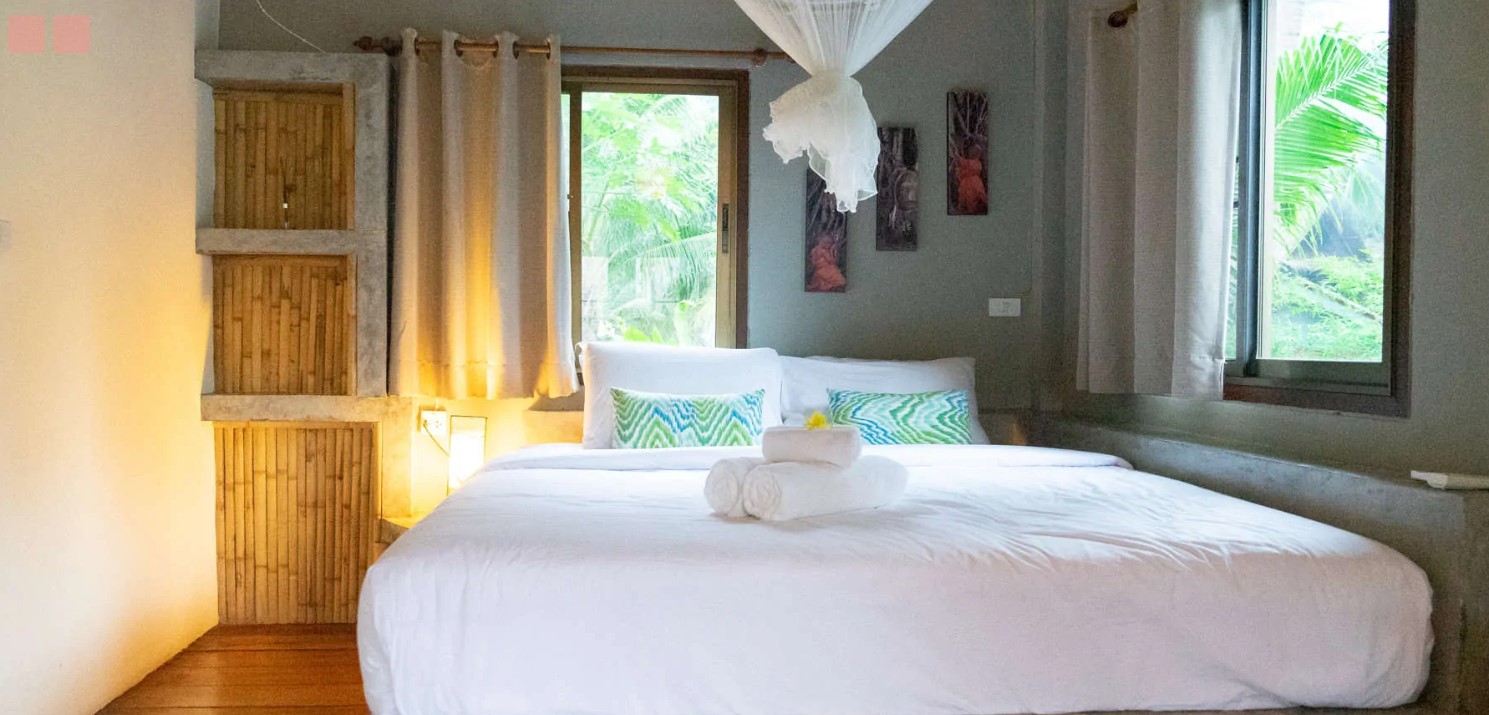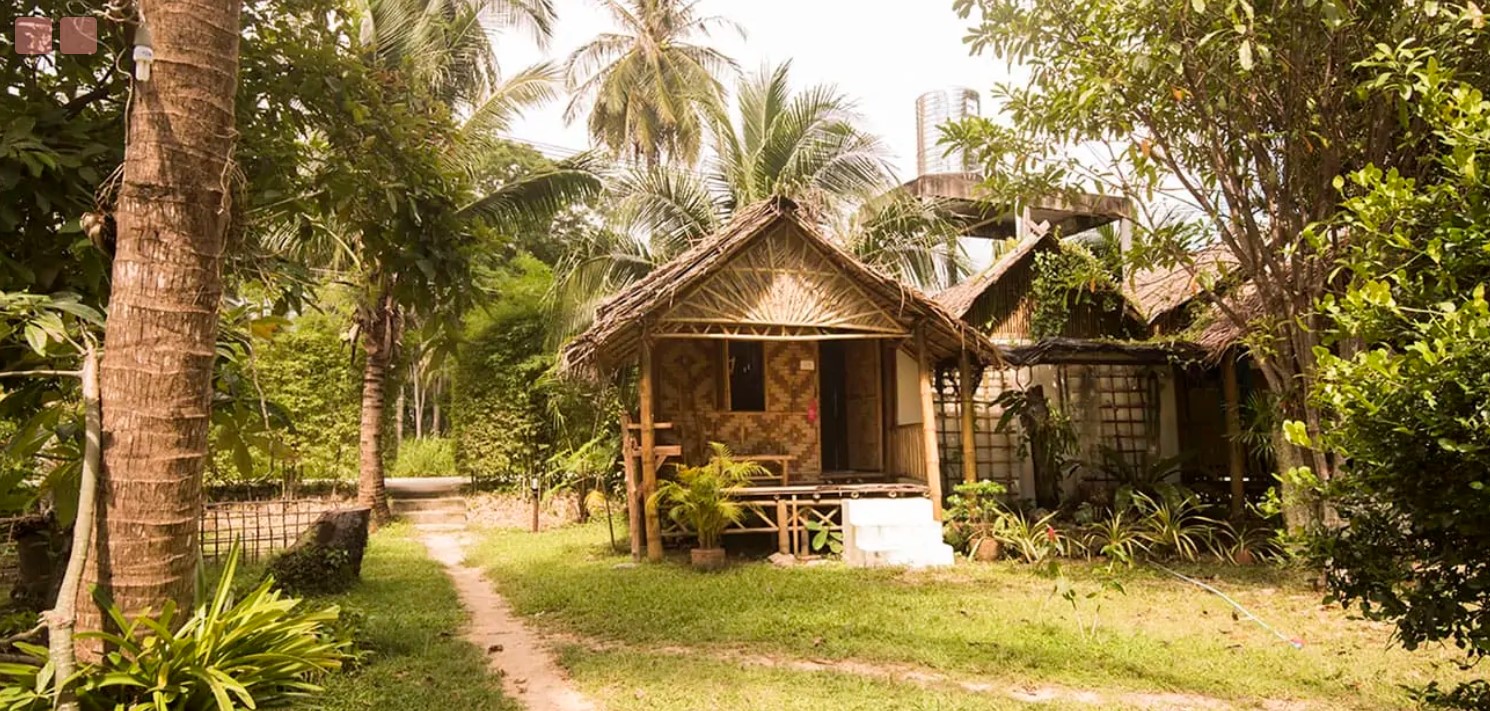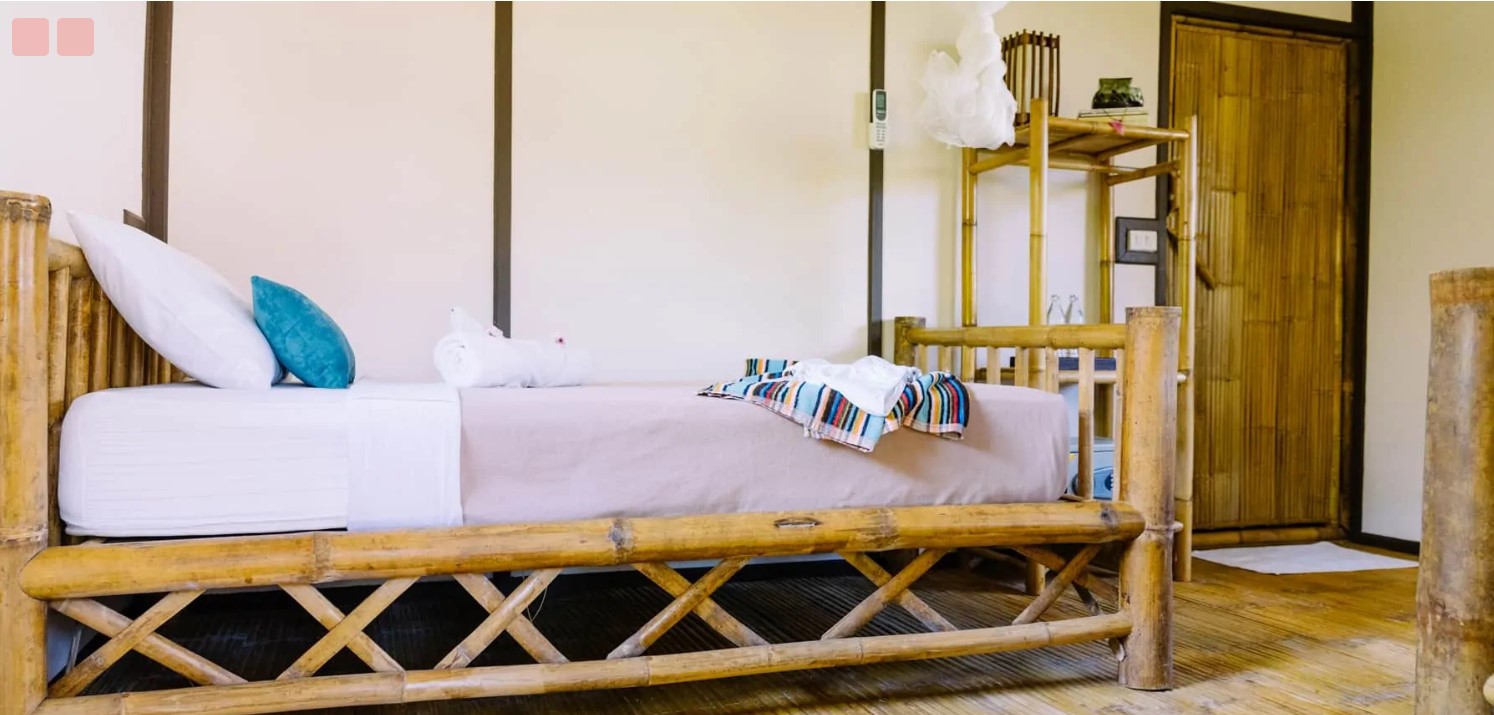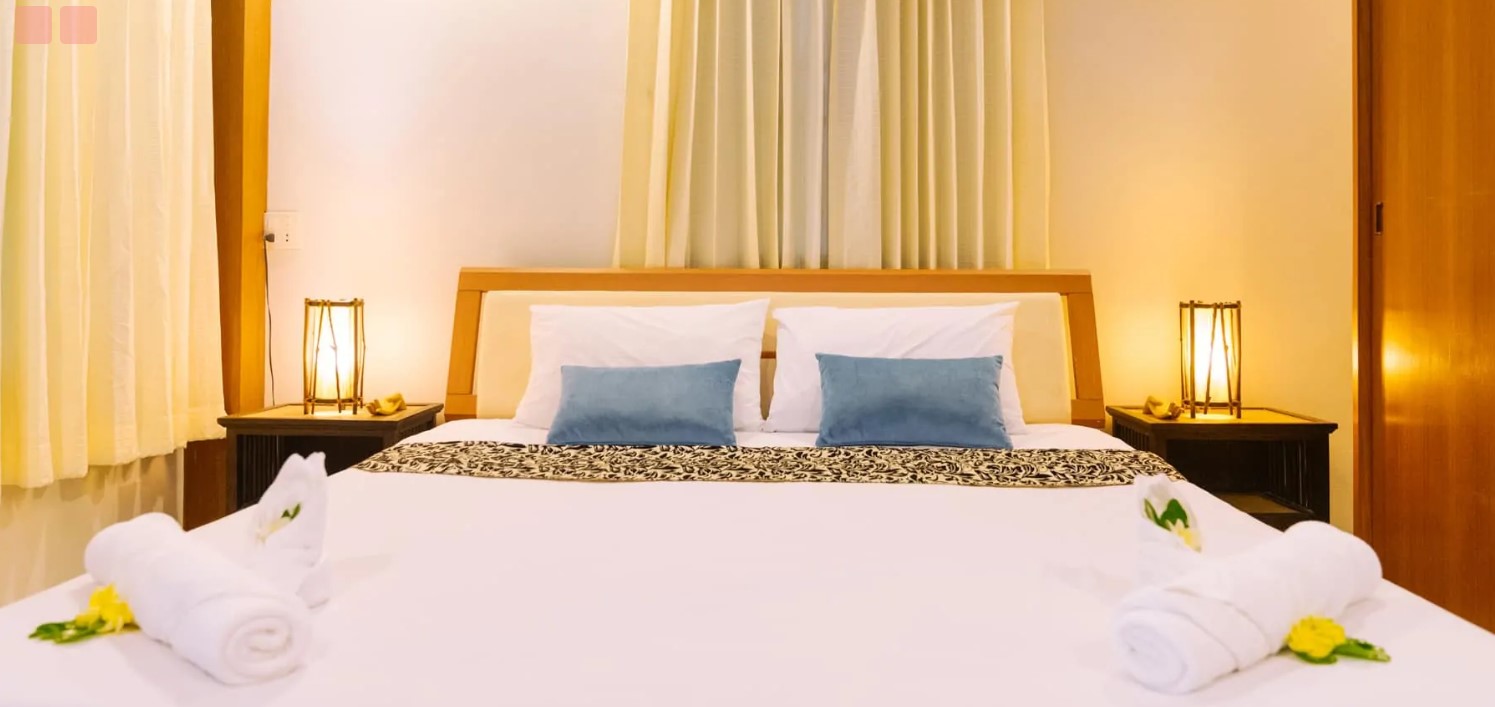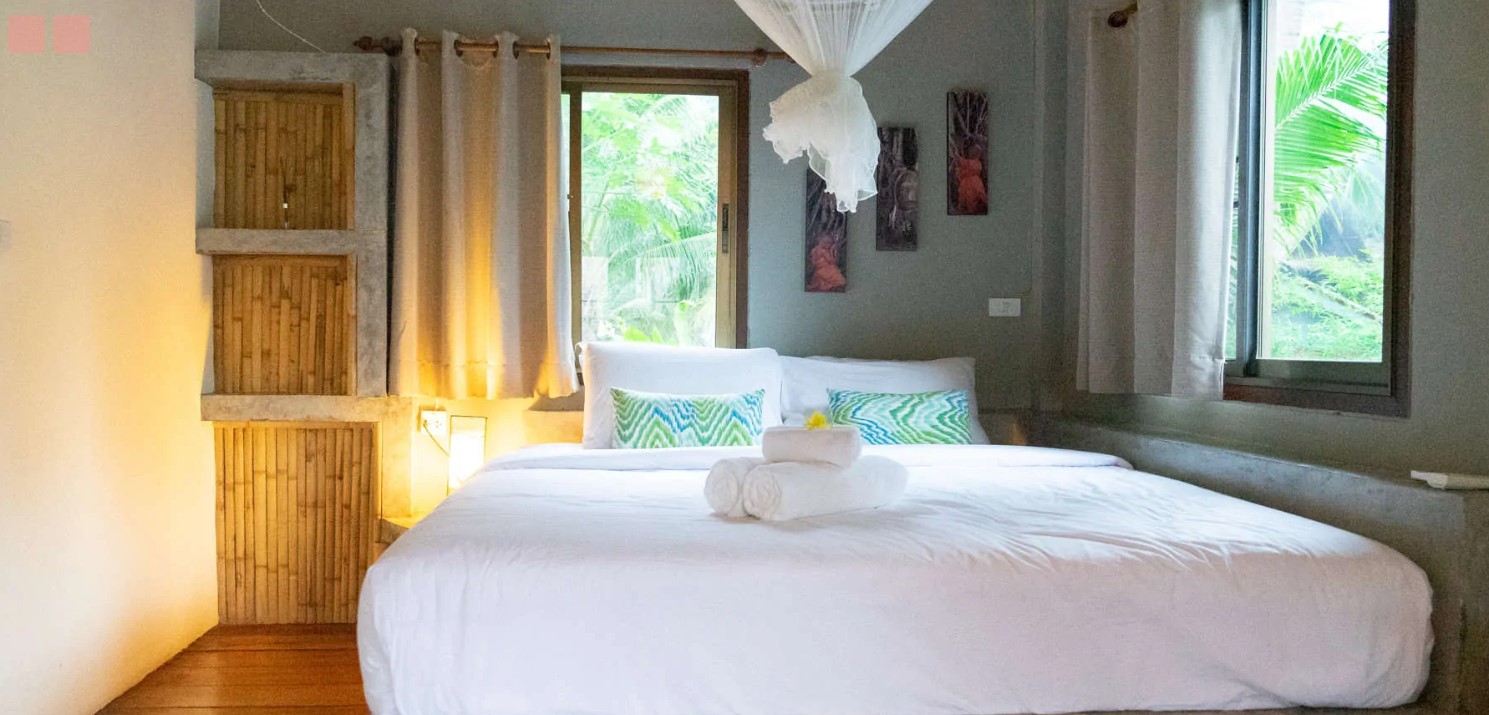 Like Wonderland Healing Center, Orion Healing is situated on Koh Phangan. This centre, however, is located on the north-west side of the island in the relaxed village of Sri Thanu Bay. It's a quieter place on the island to settle into for a yoga retreat.
Program:
When you book a yoga retreat here (which ranges from 3 to upwards of 14 days in length), your booking includes accommodation, 3 daily yoga classes per day, 1 meditation class daily, 3 healthy meals daily, and 1 of each herbal tea, fresh coconut, and fresh juice on the daily. You can also use the healing centre's gym, infrared sauna, and herbal steam room as you please. Depending on your length of stay, your booking (so long as it's a minimum of 3 days) will also include at least one Thai massage and one Reiki treatment. For a stay of more than 14 days, enjoy four massages and two Reiki treatments.
What We Like:
They're also big on detox programs, so if cleansing and detoxing are of interest to you, you can consider looking into these programs. As these are more intensive on the body, yoga inclusions are limited to one detox yoga class per day (though this may vary slightly depending on the particular program you choose).
Cost: Contact Orion Retreat Center for cost.
95/70 Moo 2, Lipanoi, Koh Samui, 84140, Thailand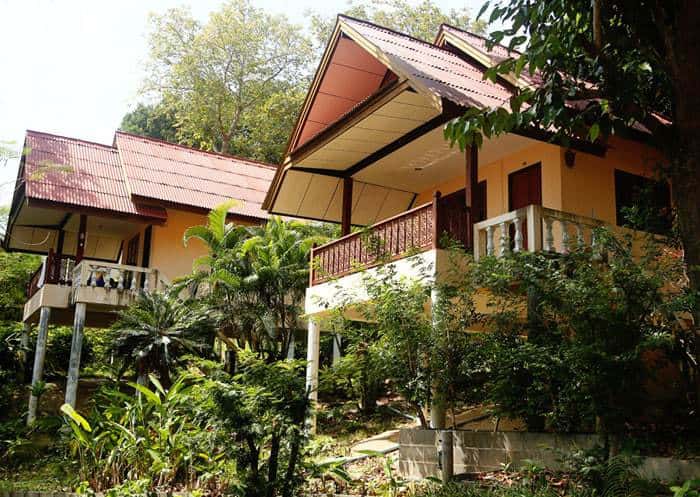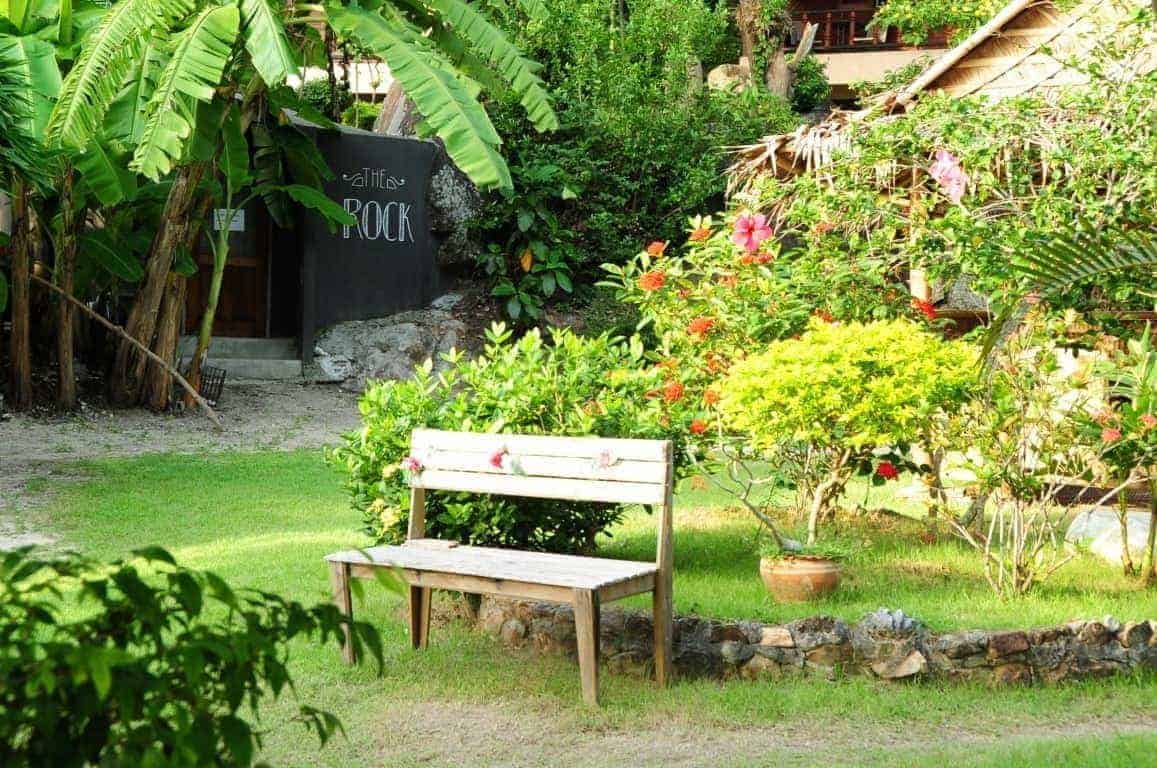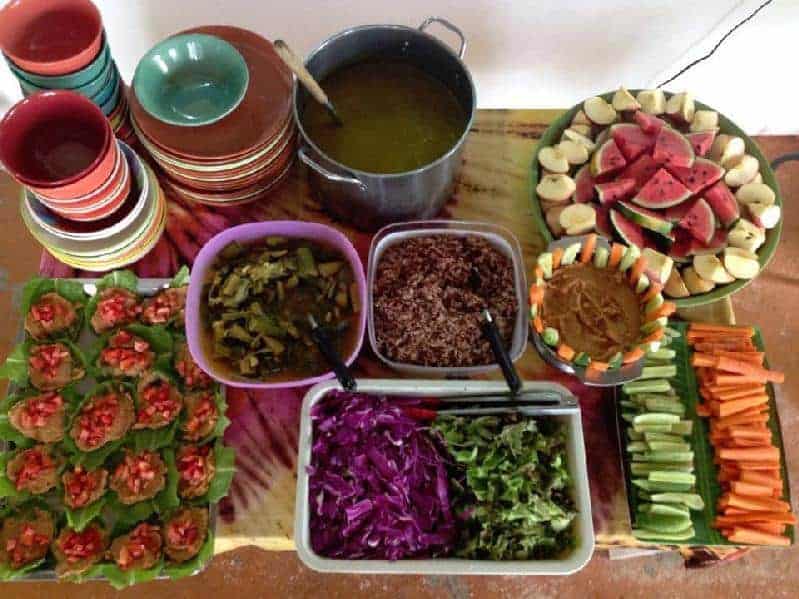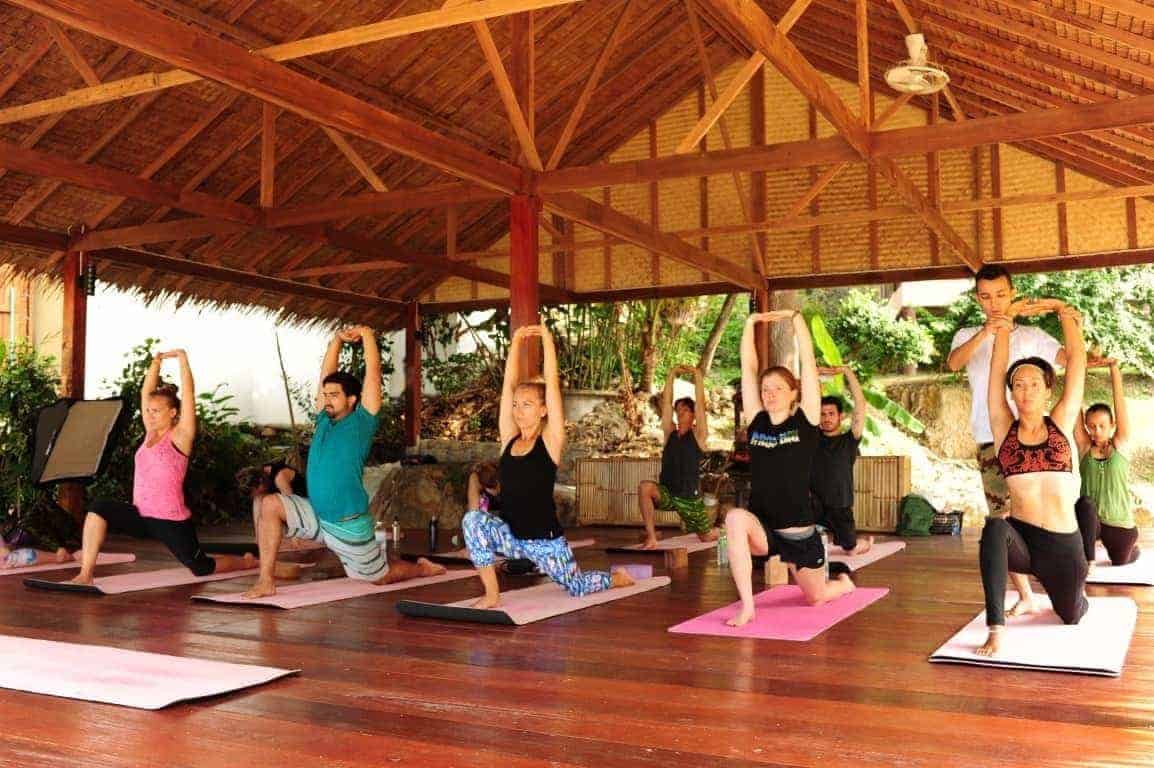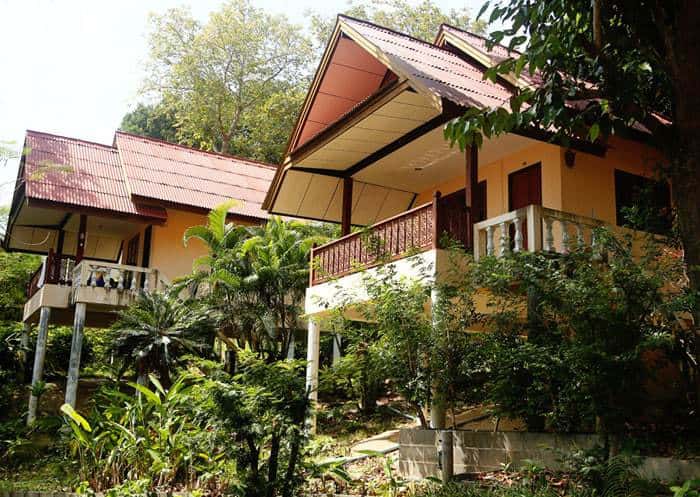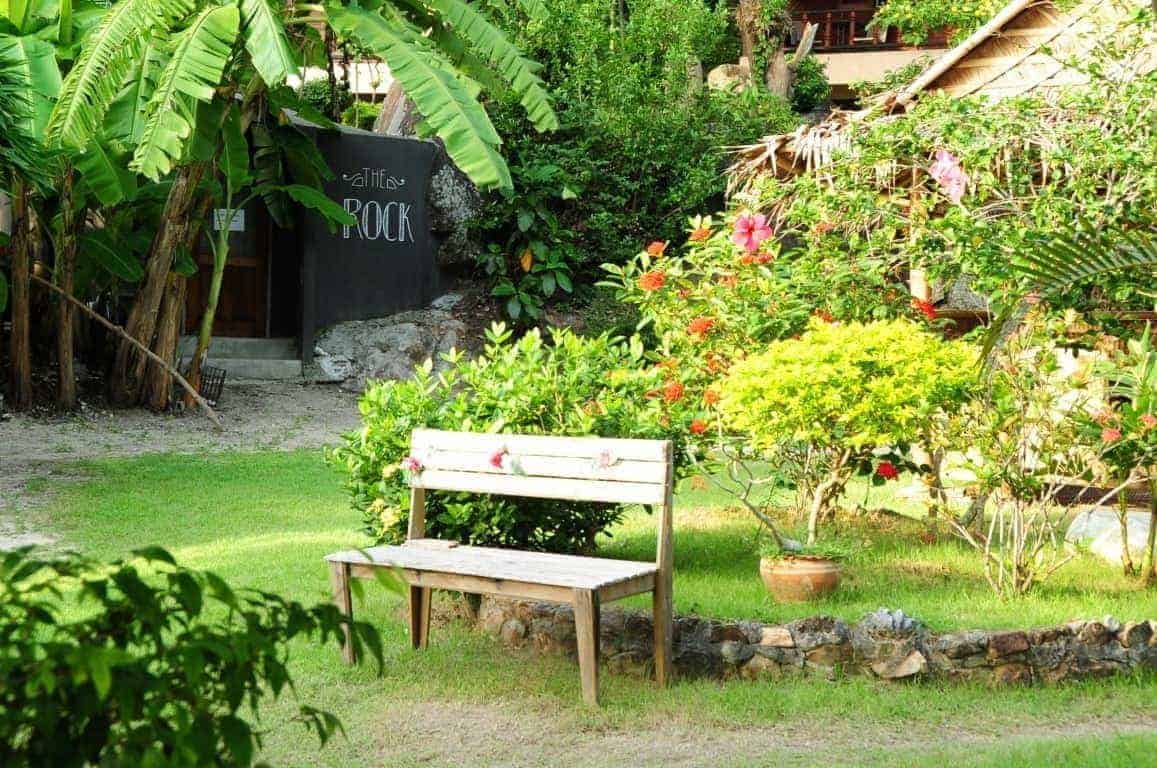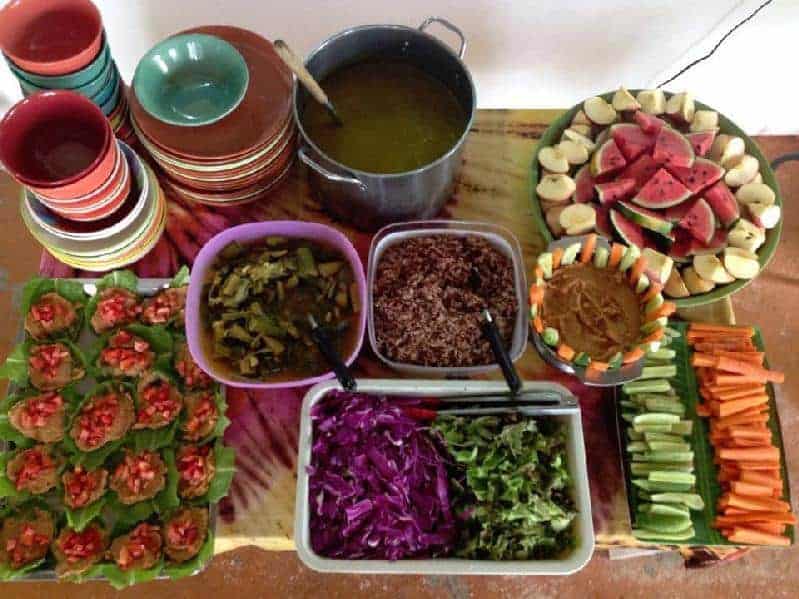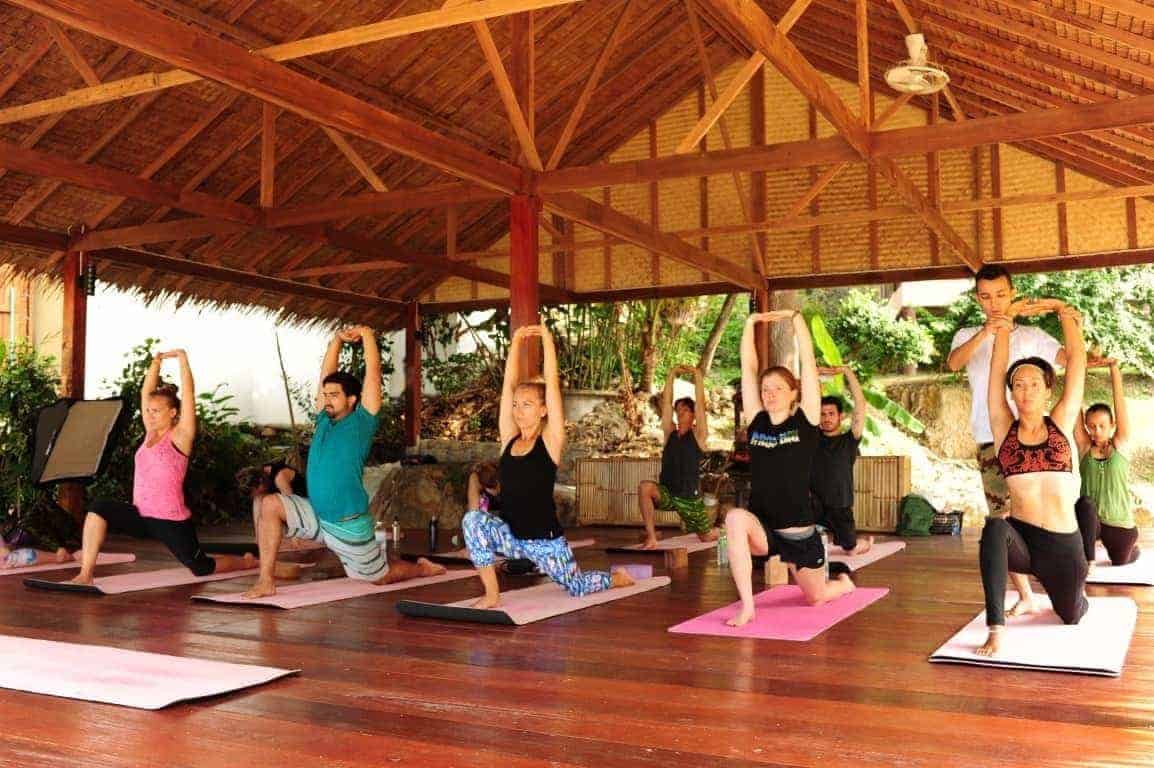 This retreat center and yoga teacher training school is also situated on Koh Phangan. Samma Karuna is just five kilometers north of Tong Sala, making it easily accessible for those arriving at that particular pier. Its beachfront location makes it particularly appealing for those looking to be right by the edge of the ocean during their getaway.
Program:
There are a handful of yoga retreat packages to consider here. Most of their offerings are of longer durations, the shortest of which is five nights in length. This yoga holiday includes morning Vipassana or Osho Dynamic meditation, two yoga classes, Qi Gong, and daily activities (both in the afternoon and evening). During your stay, you'll also get to enjoy three Thai yoga massages over the six days.
What We Like:
They also have retreats designed with backpackers in mind. The aim is to make retreats affordable. One such package they offer is the '4 Weeks Happy Backpacking for Healing & Awakening.' This offering includes 28 nights of dorm room accommodation, two yoga classes per day, music circles and compassionate sharing circles, Osho Dynamic and other active meditations, and transfer from the pier.
Cost: 412 – 1,826 USD
Ko Pha-ngan Sub-district, Ko Pha-ngan District, Surat Thani 84280, Thailand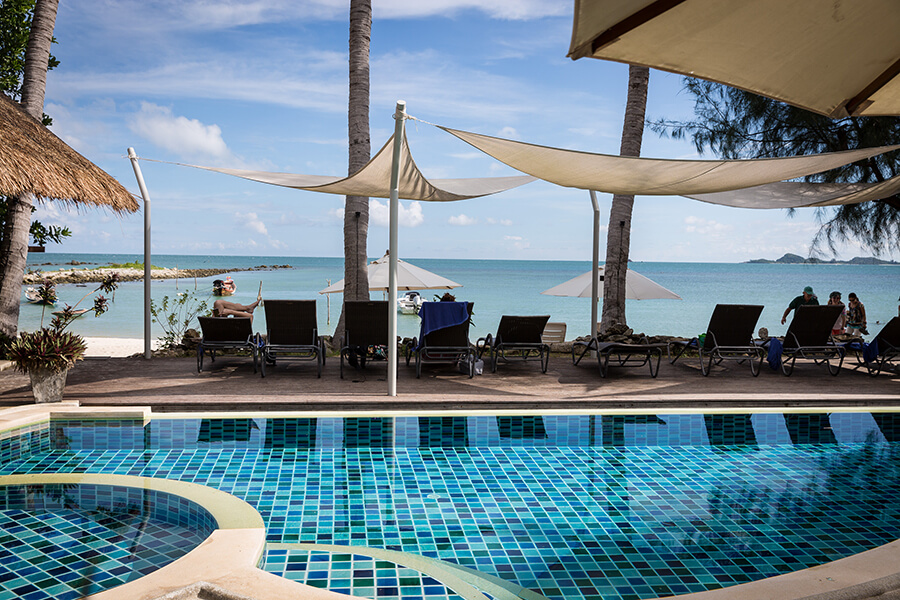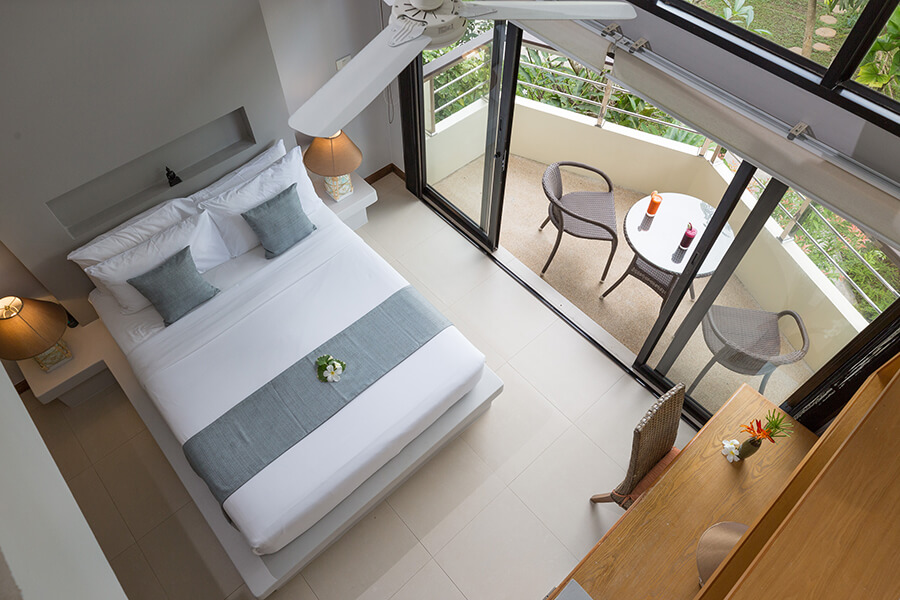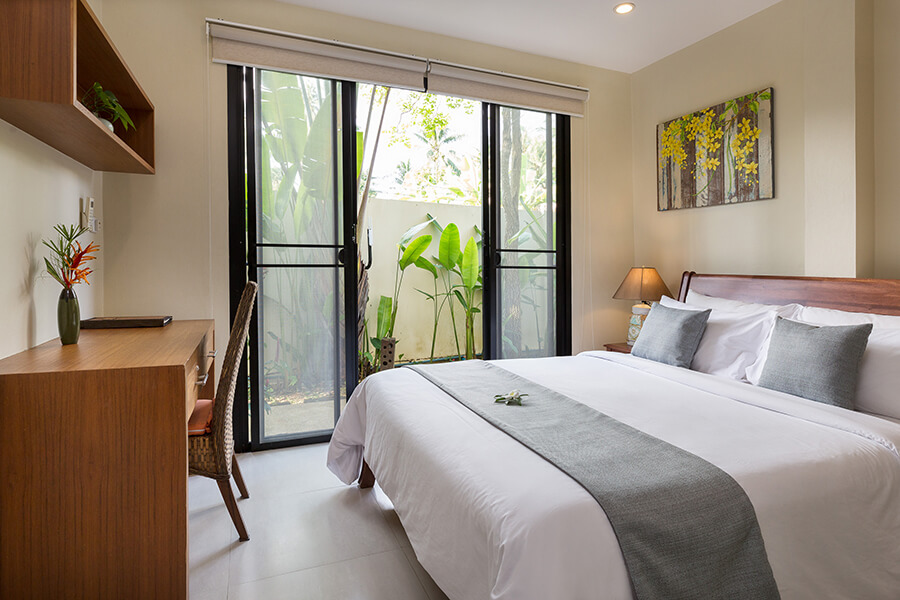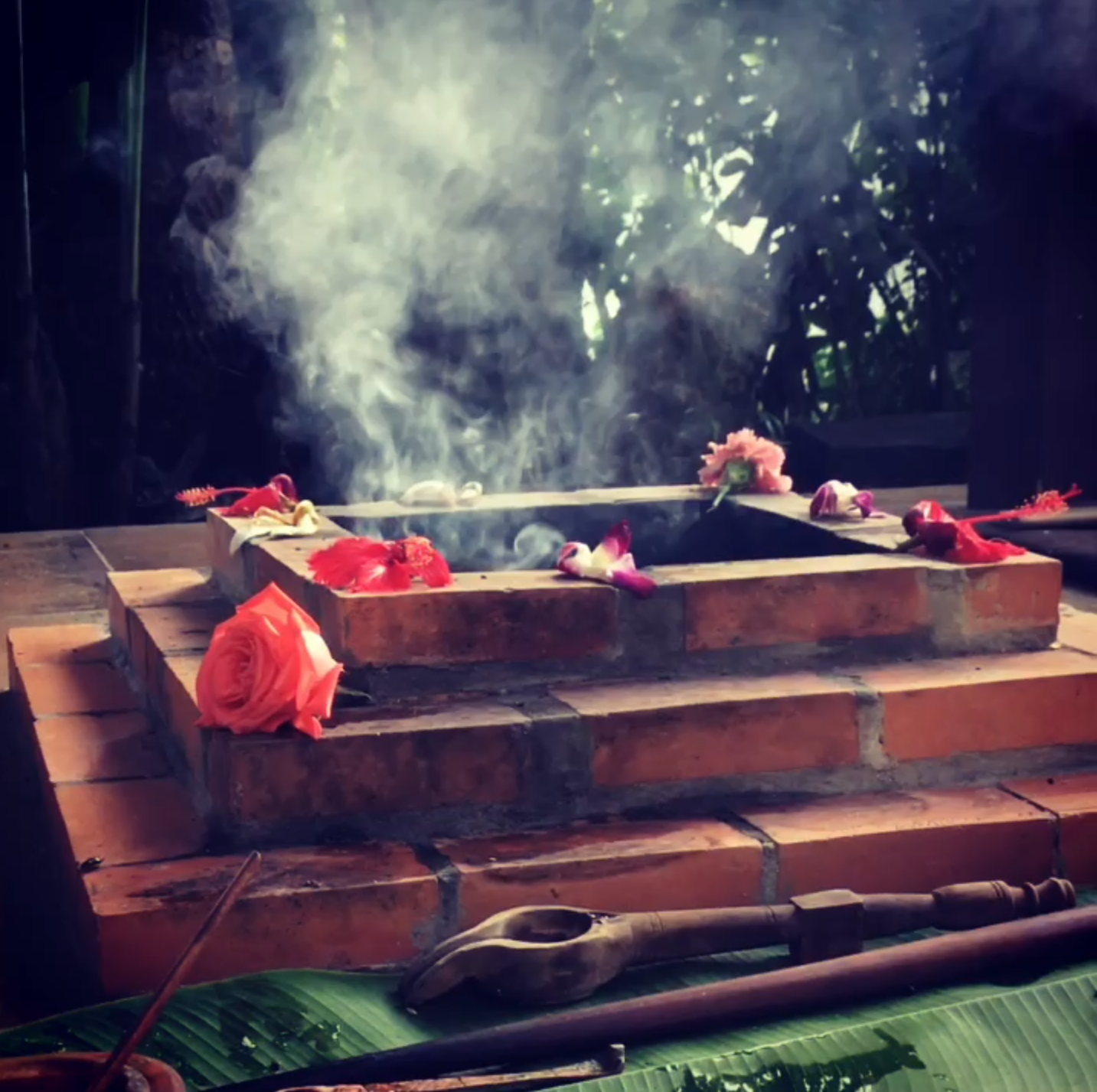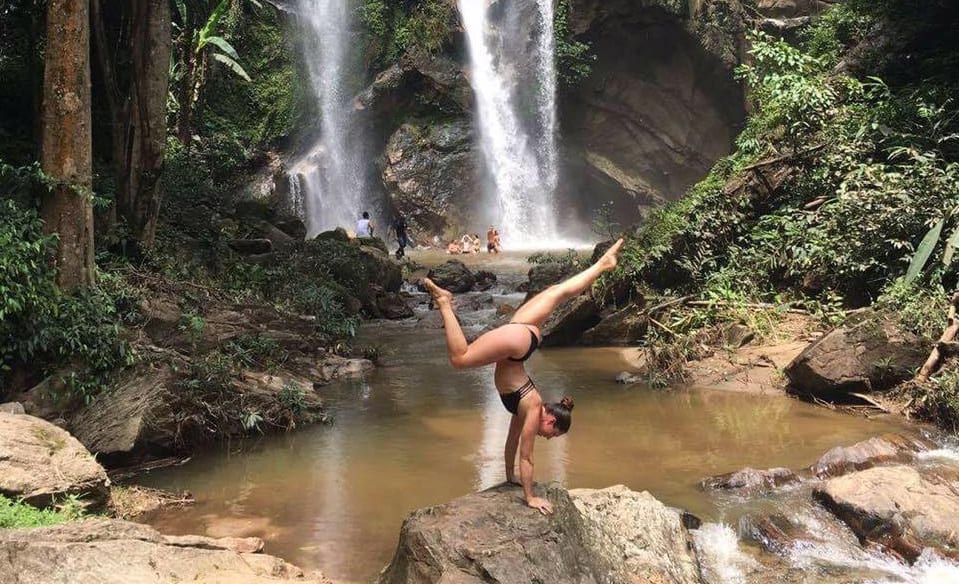 Screenshot_20190103-131711-e1548237612369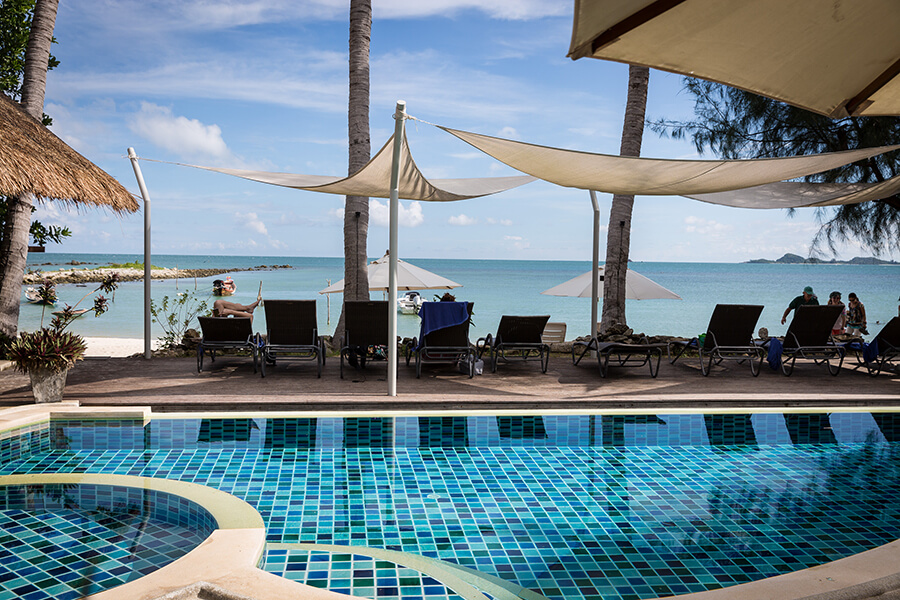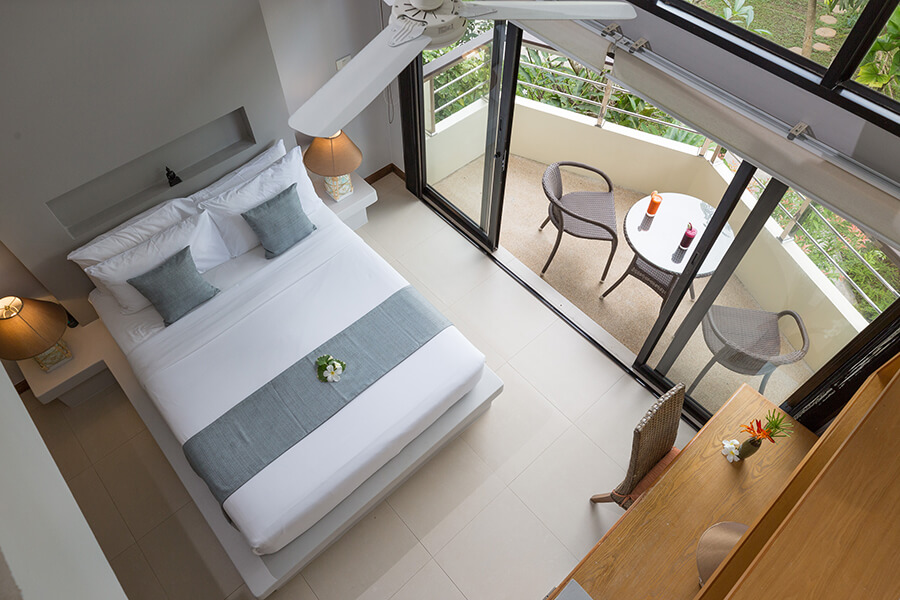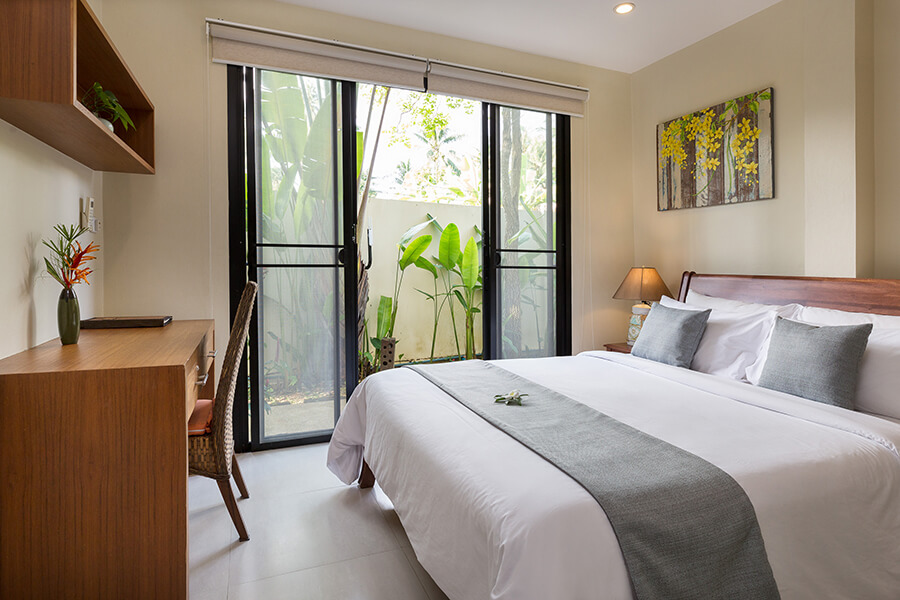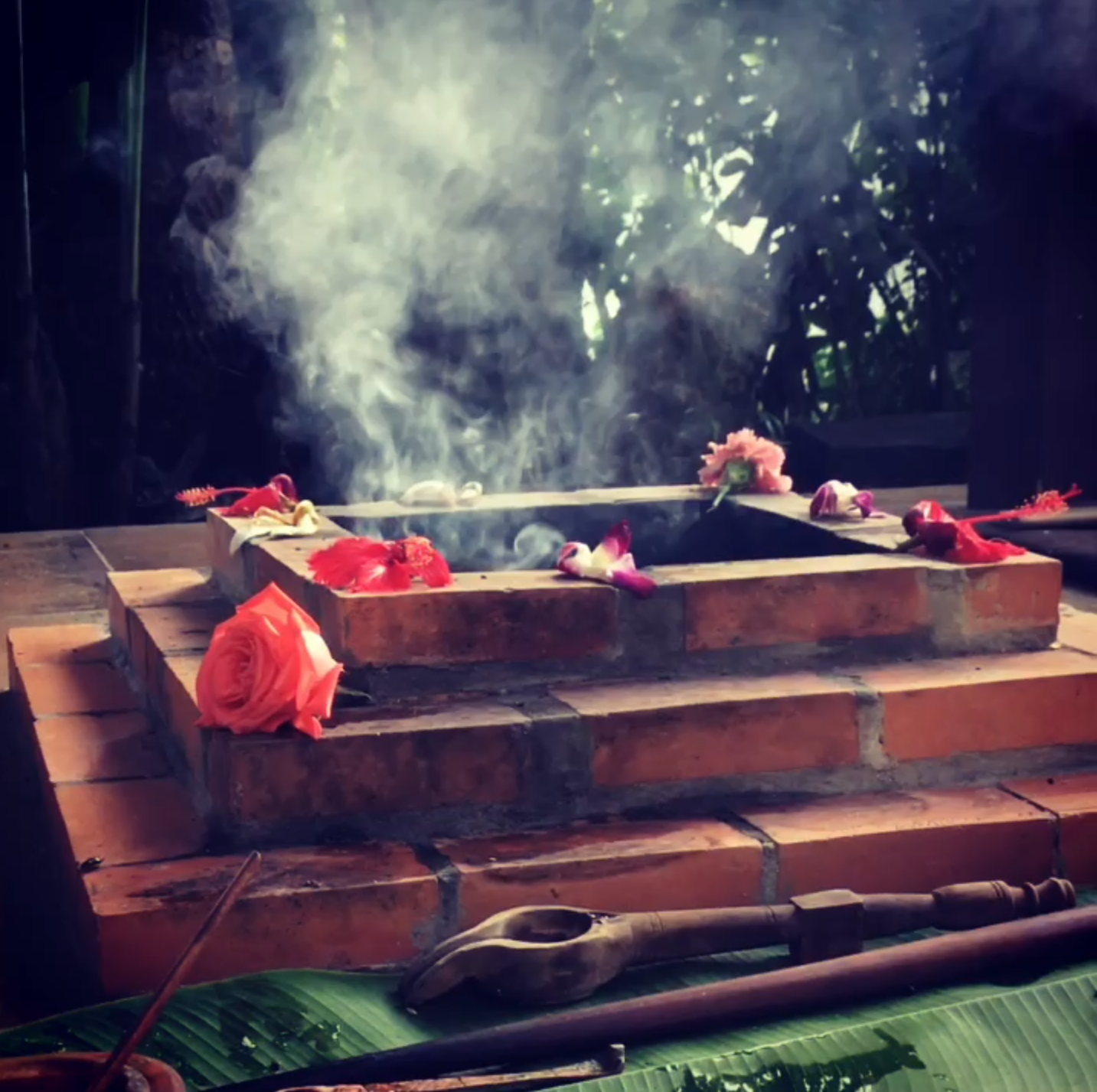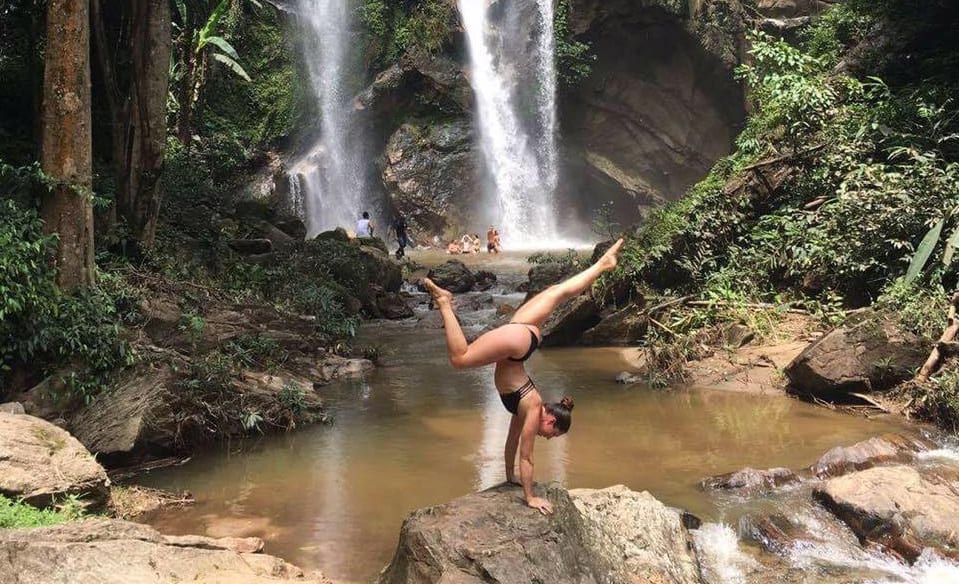 Situated on the paradise island of Koh Samui, Samahita Retreat is a higher-end retreat center than some of the other more rustic offerings that Thailand offers. The resort center is in a quiet area of the island, a 45-minute drive from the airport, and is surrounded by open waters and coconut trees.
Program:
This retreat center offers numerous retreats throughout the year with guest instructors. Prices and inclusions vary depending on the particular teacher and program. If your dates don't line up with these offerings, you can also book one of their wellness programs, such as the Total Self-Care Program. This program can be booked for 3, 5, or 7 days and include a variety of therapies and infrared sauna sessions.
What We Like:
They also include up to 5 hours daily of their YogaCoreCycle offerings, which as you might guess, include yoga practices, core classes, and cycle classes. Meditation and pranayama classes are offered as well.
Cost: Starting at 4,554 USD
55/20-24 Namuang, Na Mueang, Koh Samui, Surat Thani 84140, Thailand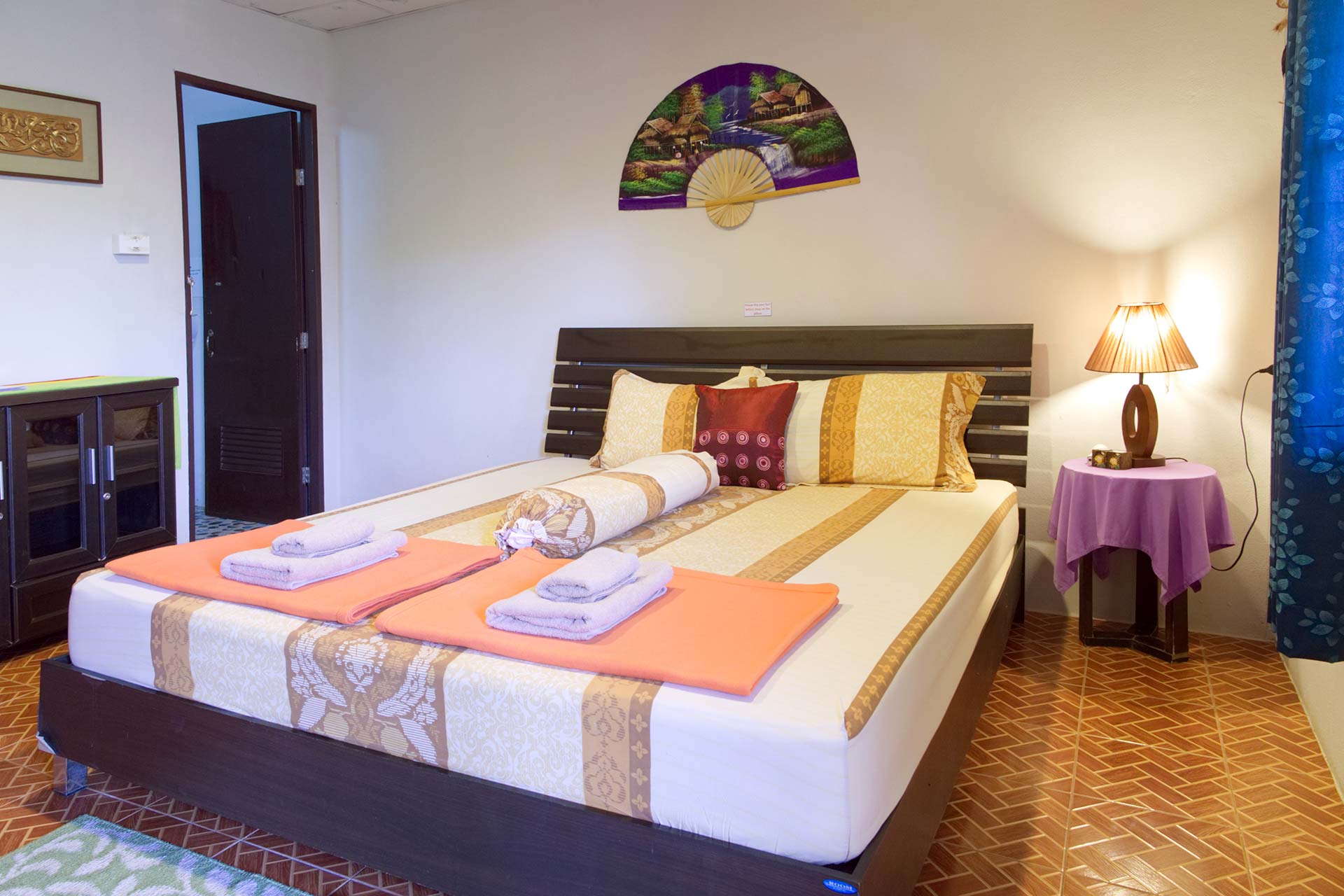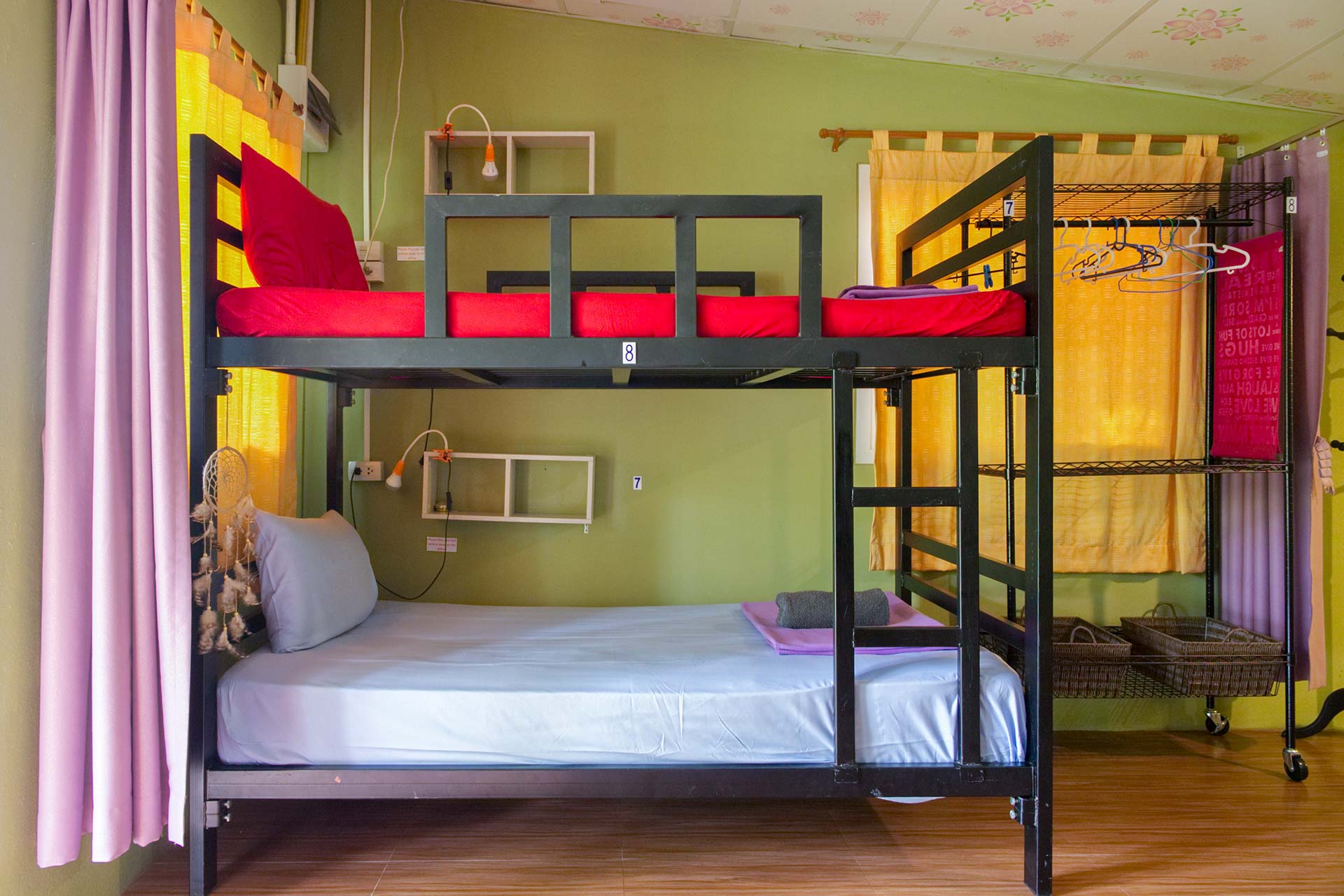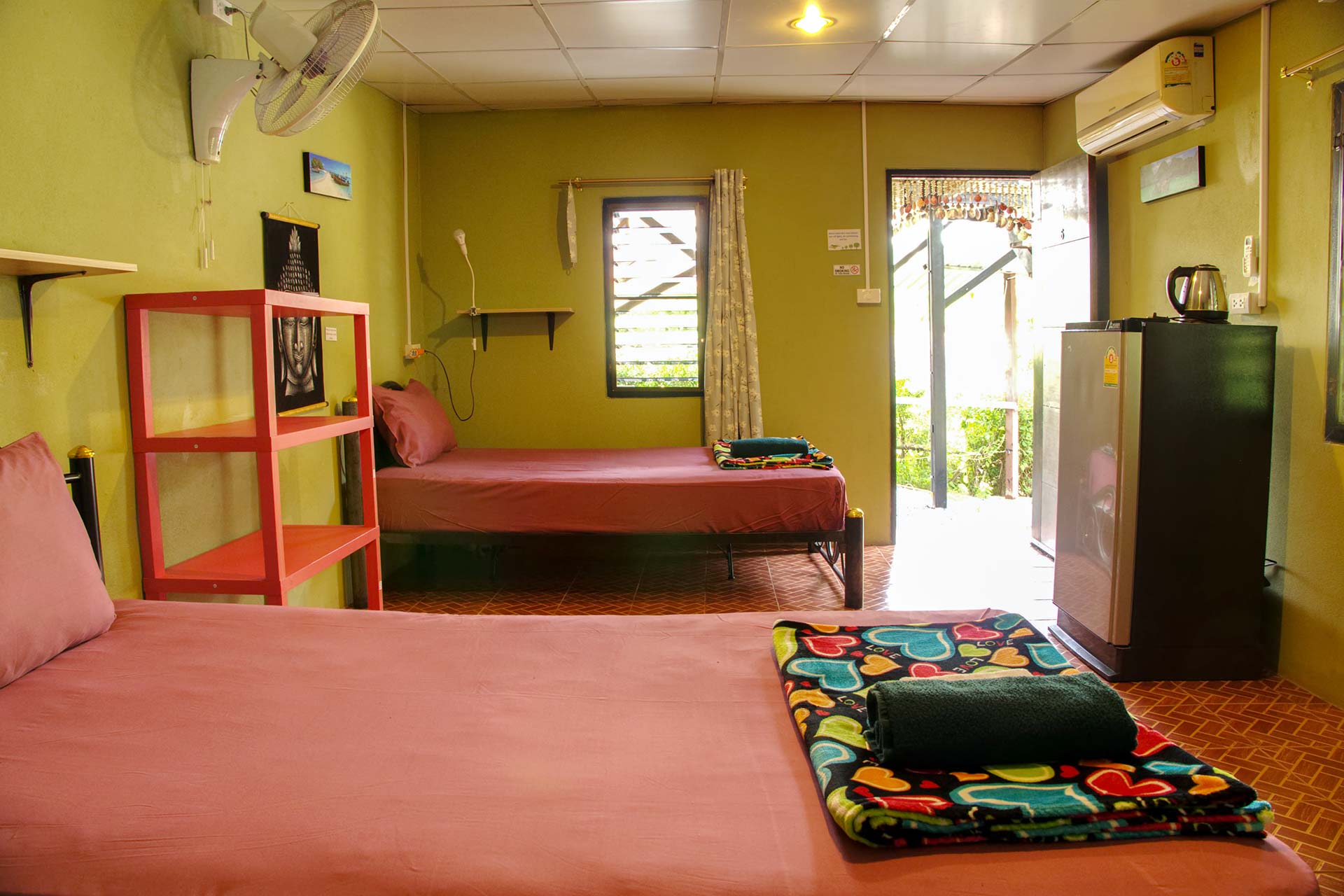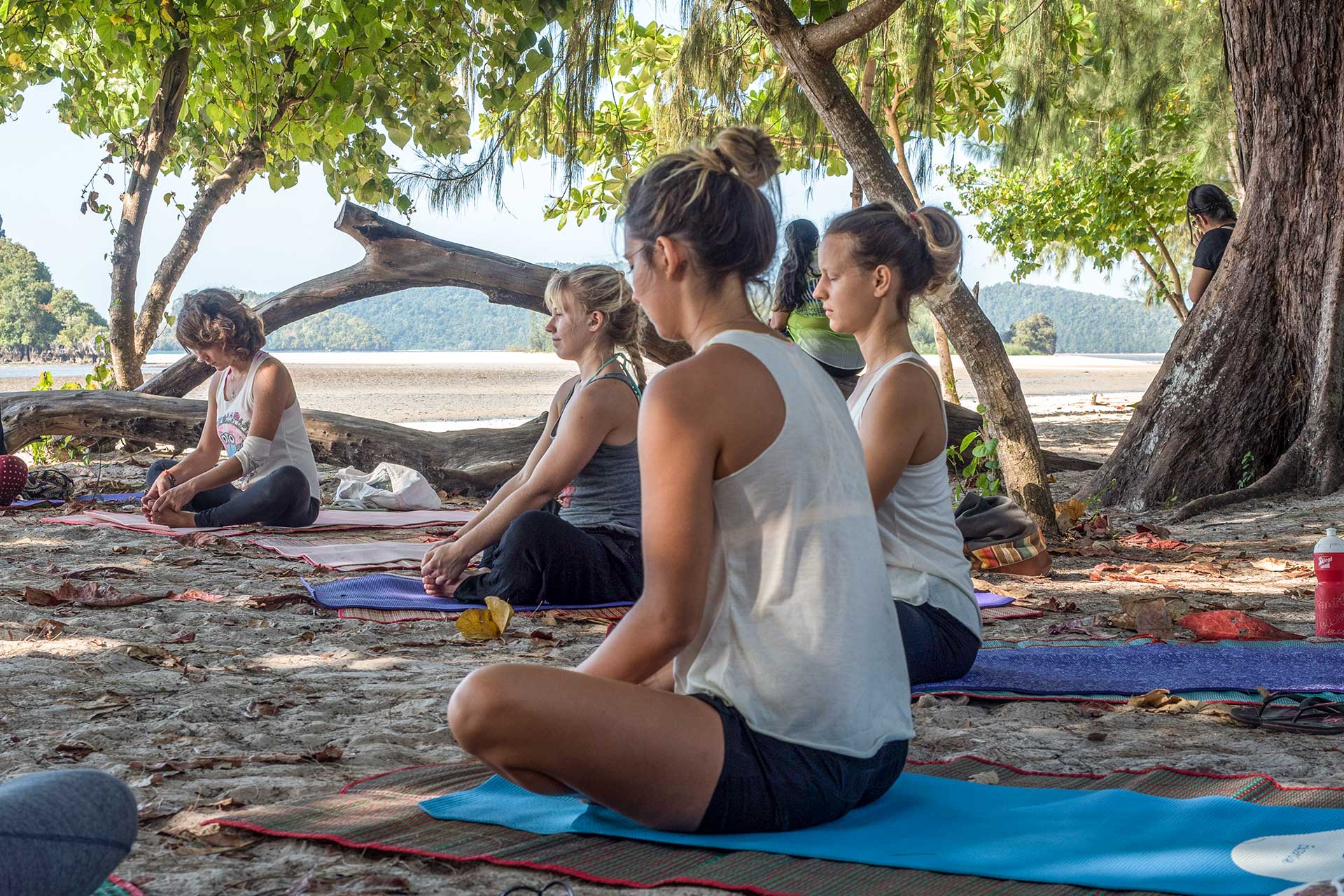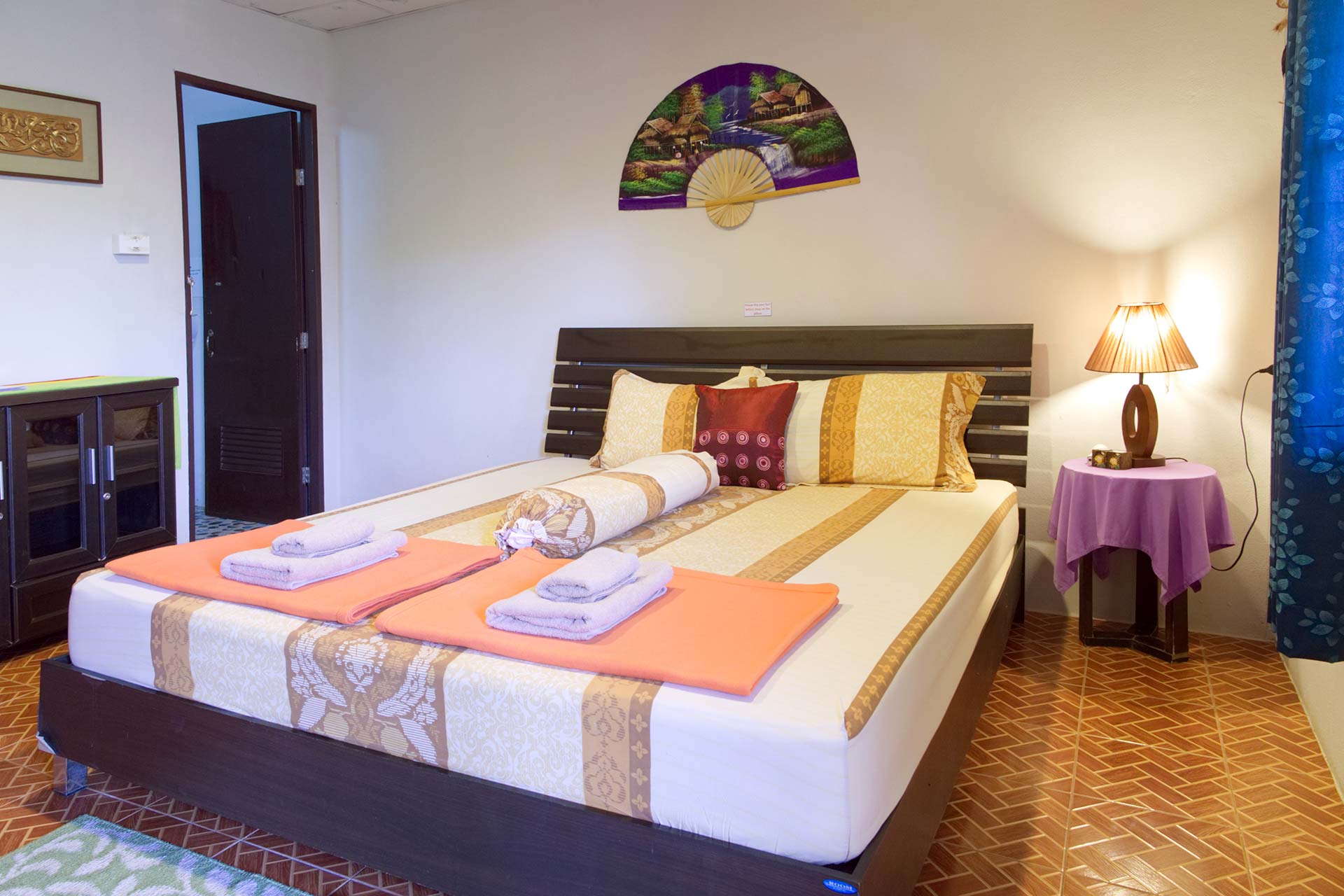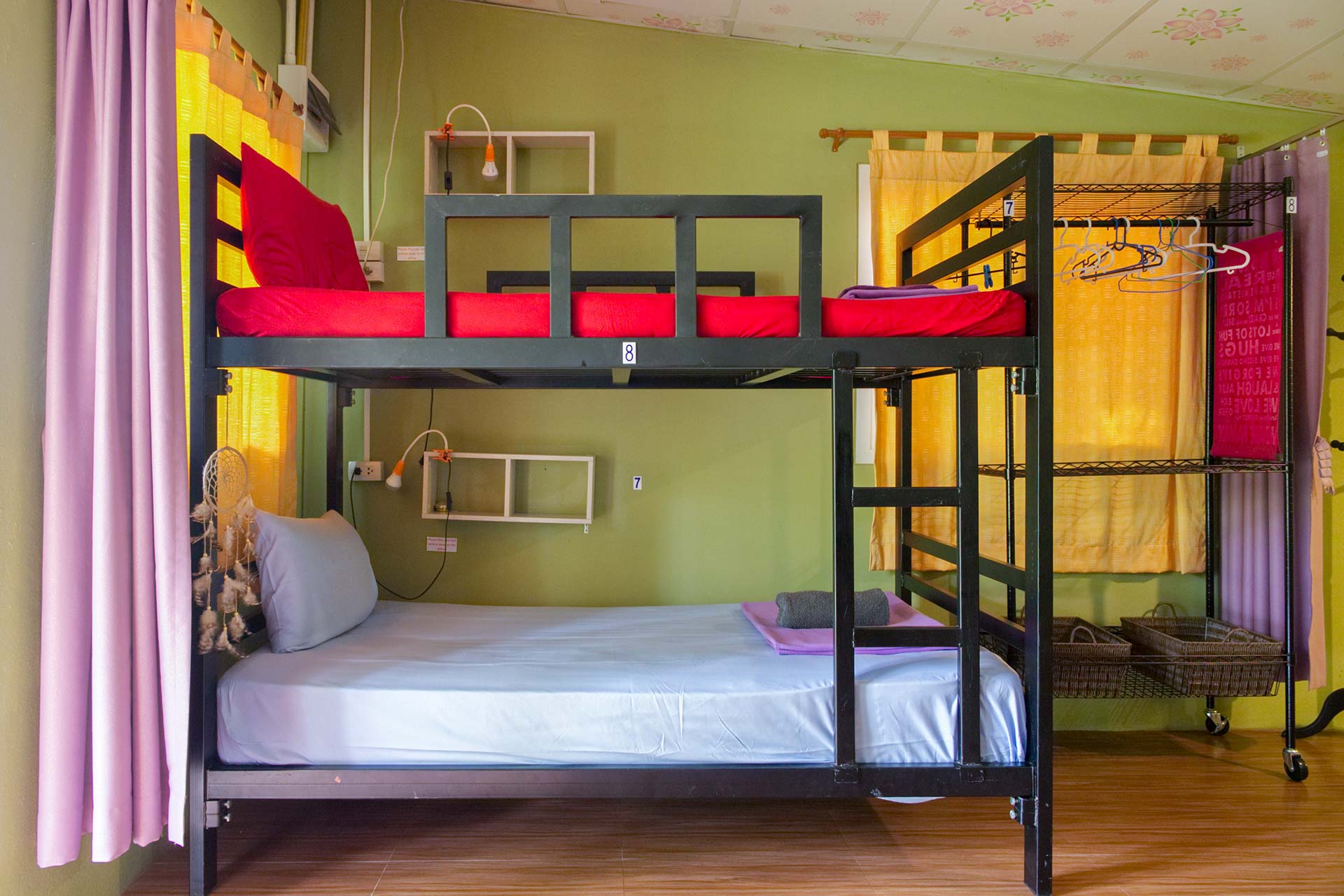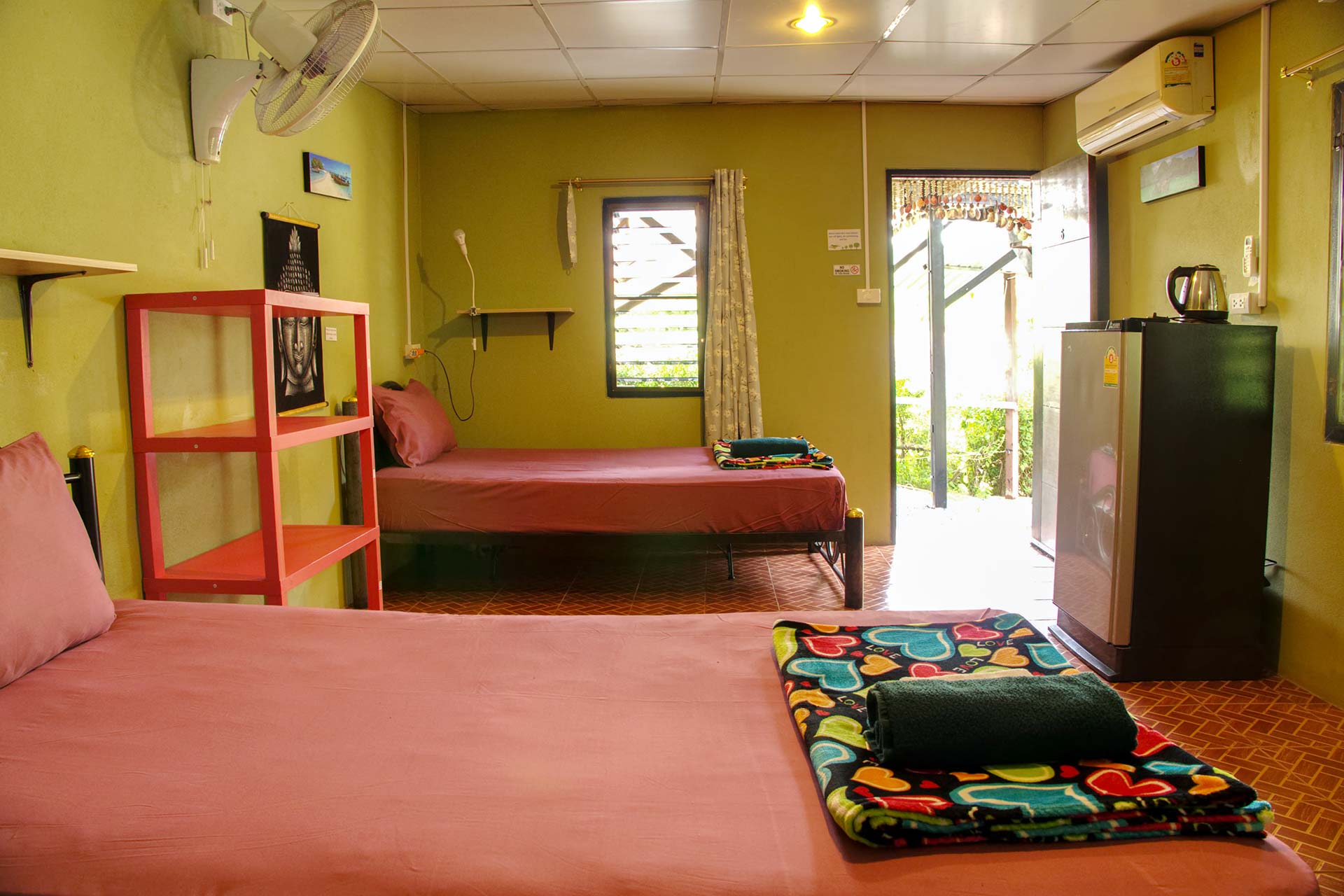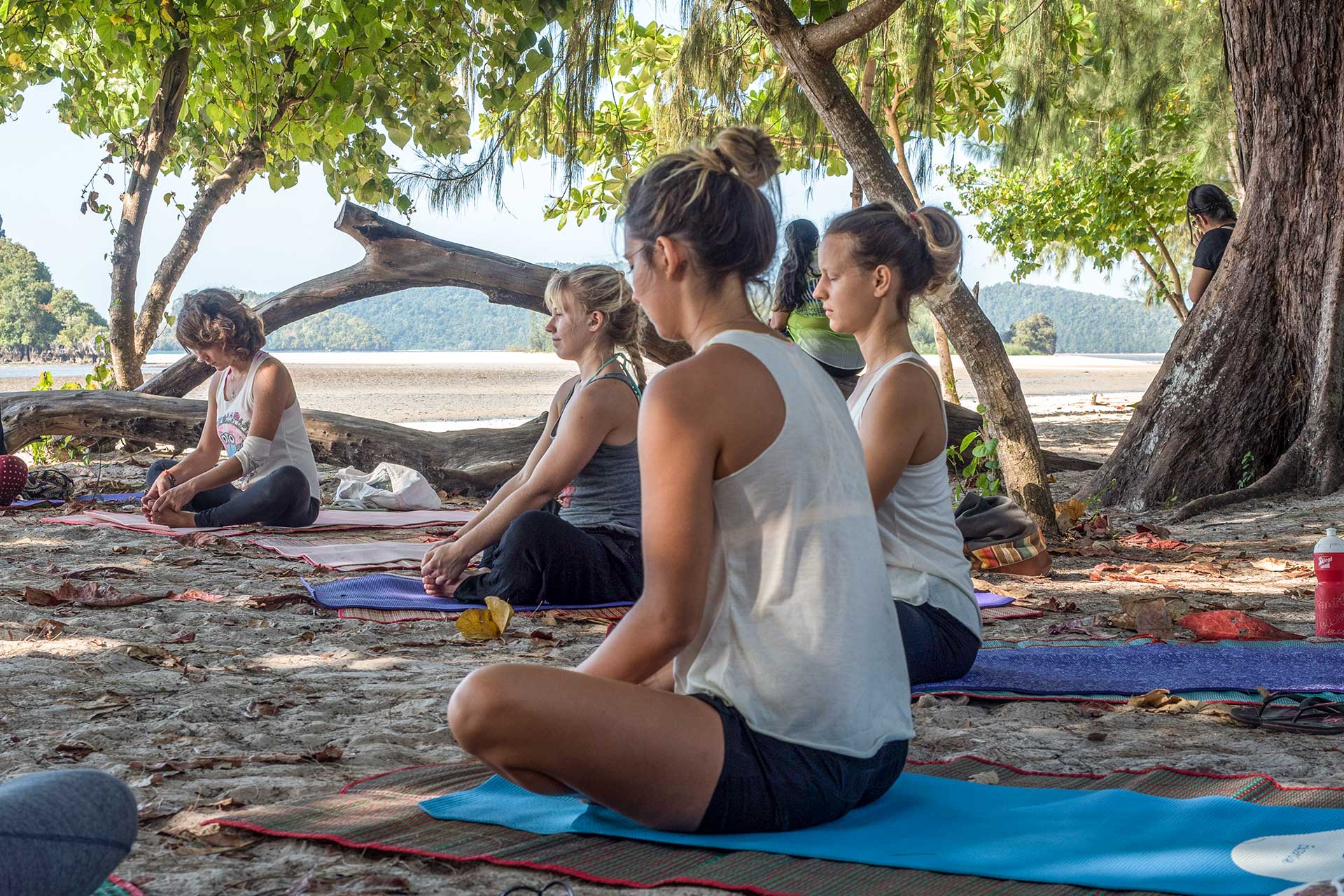 Marina Yoga is located in Krabi, the Thai province known for its limestone cliffs, waterfalls, and dramatic coastline. This particular retreat center is not on the water but offers a pool to cool down in on hot days. Additional facilities include two yoga shalas, a Reiki and healing space, a fitness facility, a sun deck, and a full kitchen for guests and staff to use.
Program:
When it comes to yoga retreats, Marina Yoga has a few options to consider. Their shortest program is the '3 Night/4 Day Yoga Reiki Healing Retreat.' Include in this package are two daily yoga classes, meditation, one Reiki treatment, one sound bowl treatment, one ear candle treatment, and breakfast. Accommodation is included as well, the price varying depending on your chosen room.
What We Like:
As for accommodations, rooms are warm and inviting, vibrantly decorated to bring a sense of vitality to the place you'll come to rest each night. Dorms and twin rooms are the most affordable options for those on a budget, whereas the bungalows on the property are a touch more luxurious (though still entirely down-to-earth). Deluxe bungalows also offer a kitchenette.
Cost: Contact for more information
524 Moo 2, Ao Nang Soi 1, Ao Nang Muang, Krabi, Krabi 81000, Thailand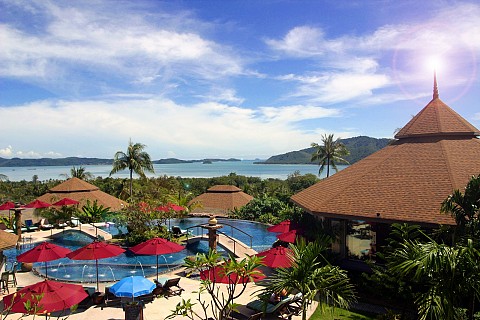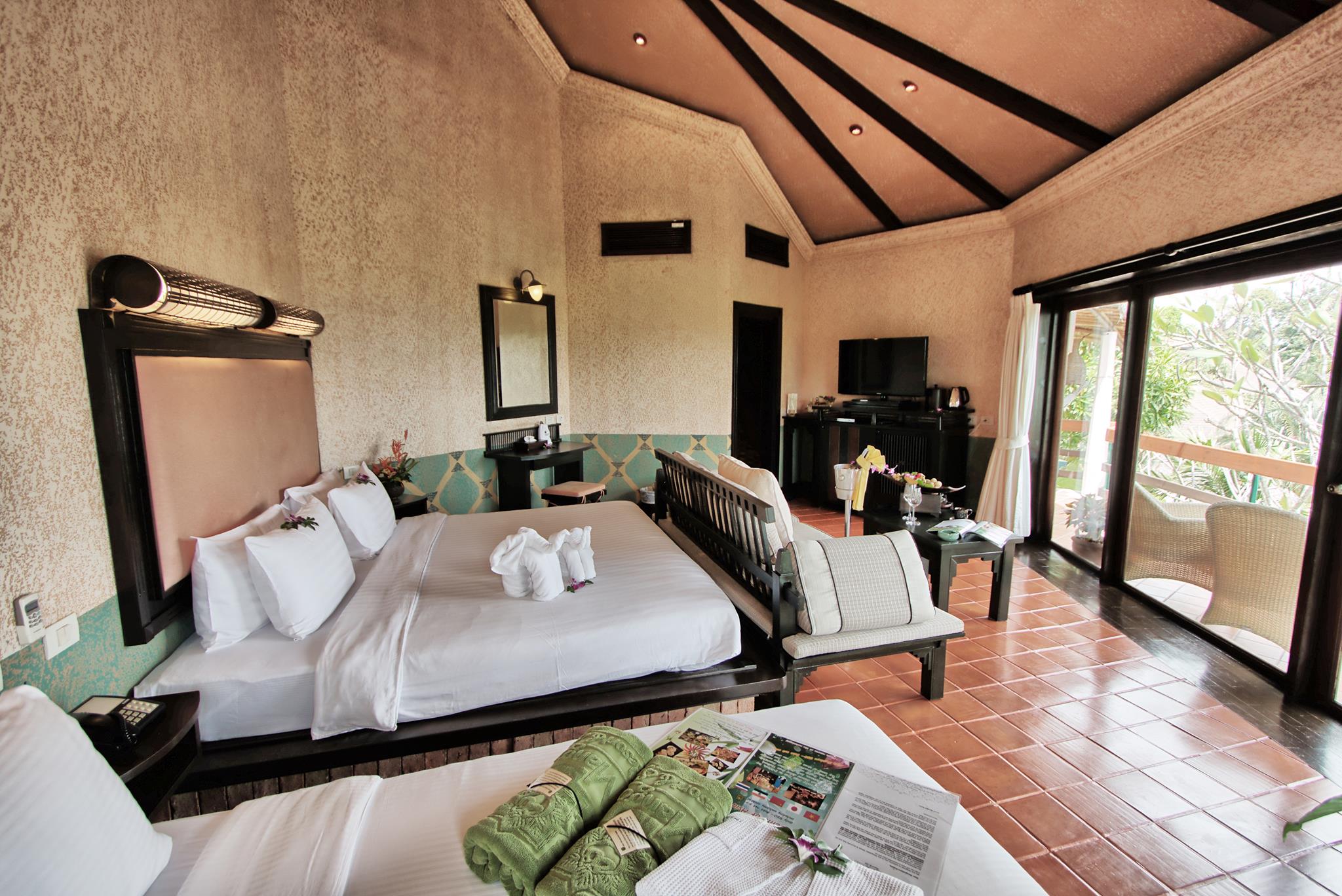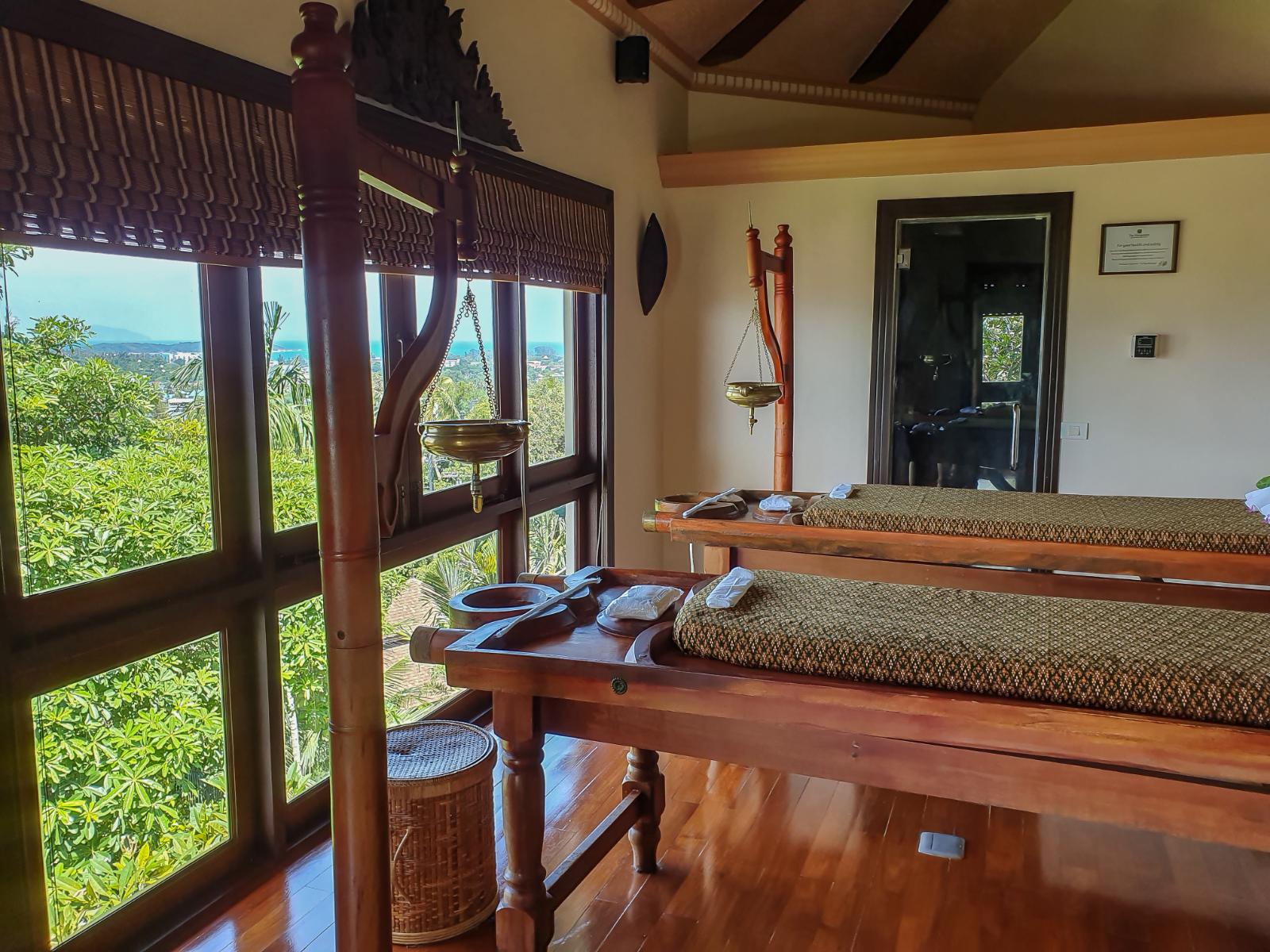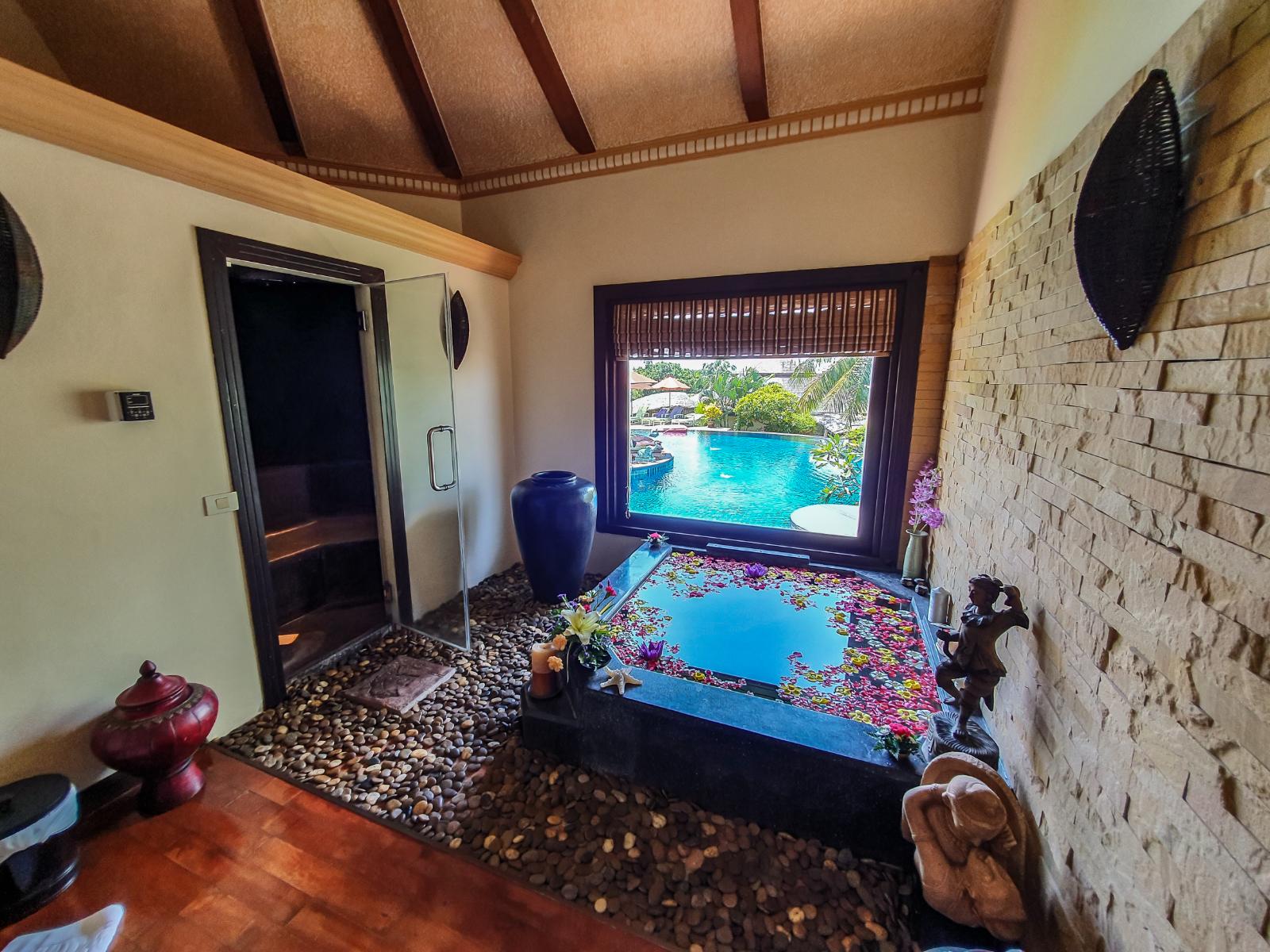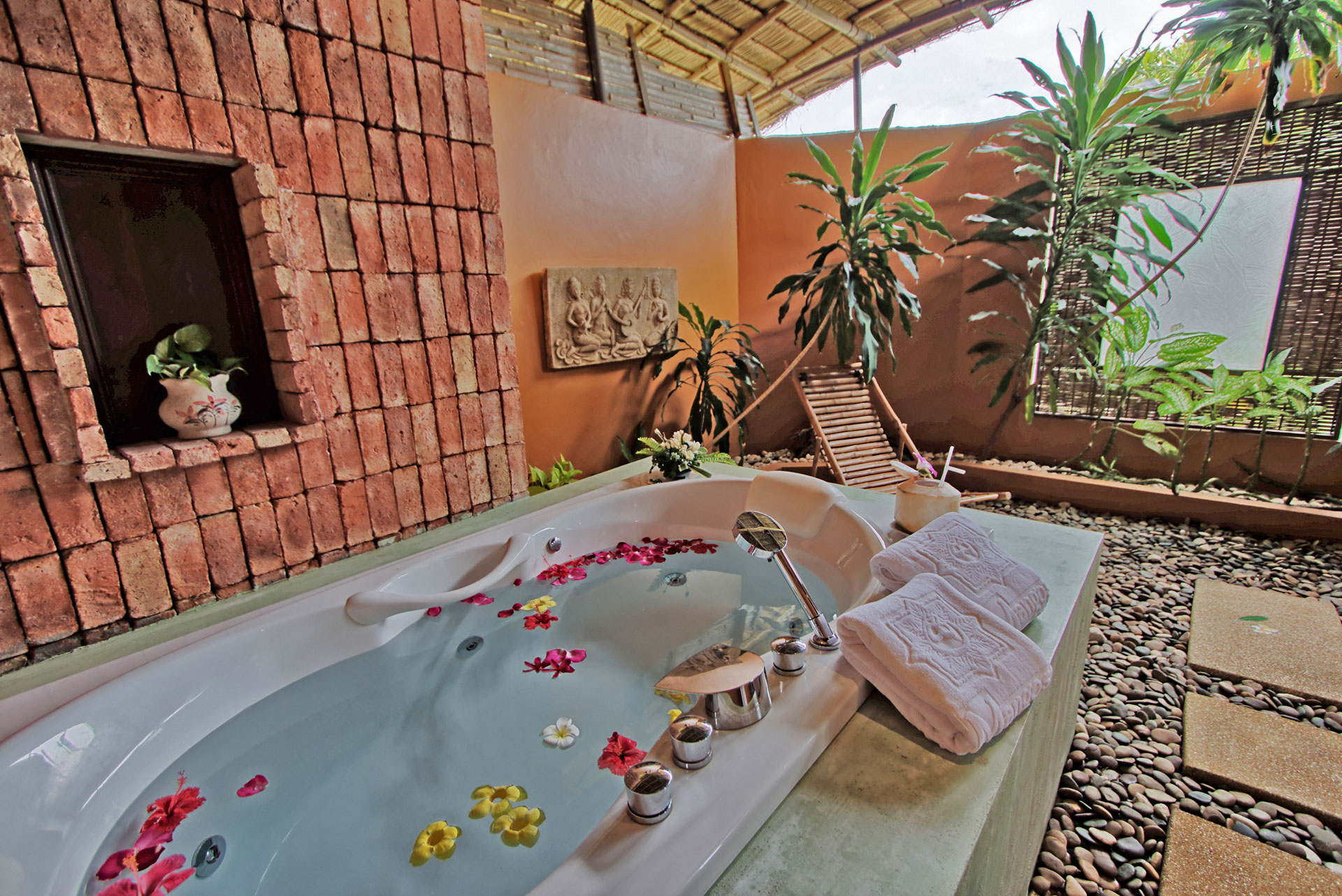 Phuket Resorts Mangosteen Resort and Ayurveda Spa Pool with Sea View
Deluxe-Jacuzzi-Villa-@-Mangosteen-Resort-Phuket-5
Ayurveda, Wellness and Yoga Retreats, Vegetarian, vegan, organic healthy food and drinks at Mangosteen Ayurveda & Wellness Resort, Rawai, Phuket.
Ayurveda, Wellness and Yoga Retreats, Vegetarian, vegan, organic healthy food and drinks at Mangosteen Ayurveda & Wellness Resort, Rawai, Phuket.
Deluxe-Jacuzzi-Villa-@-Mangosteen-Resort-Phuket-Bathroom-5-1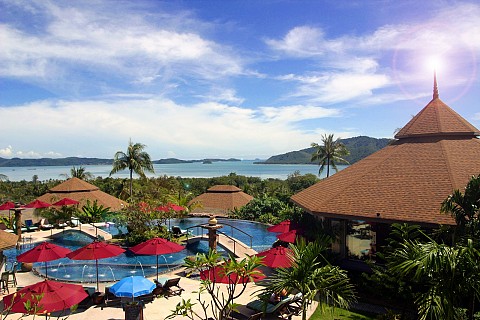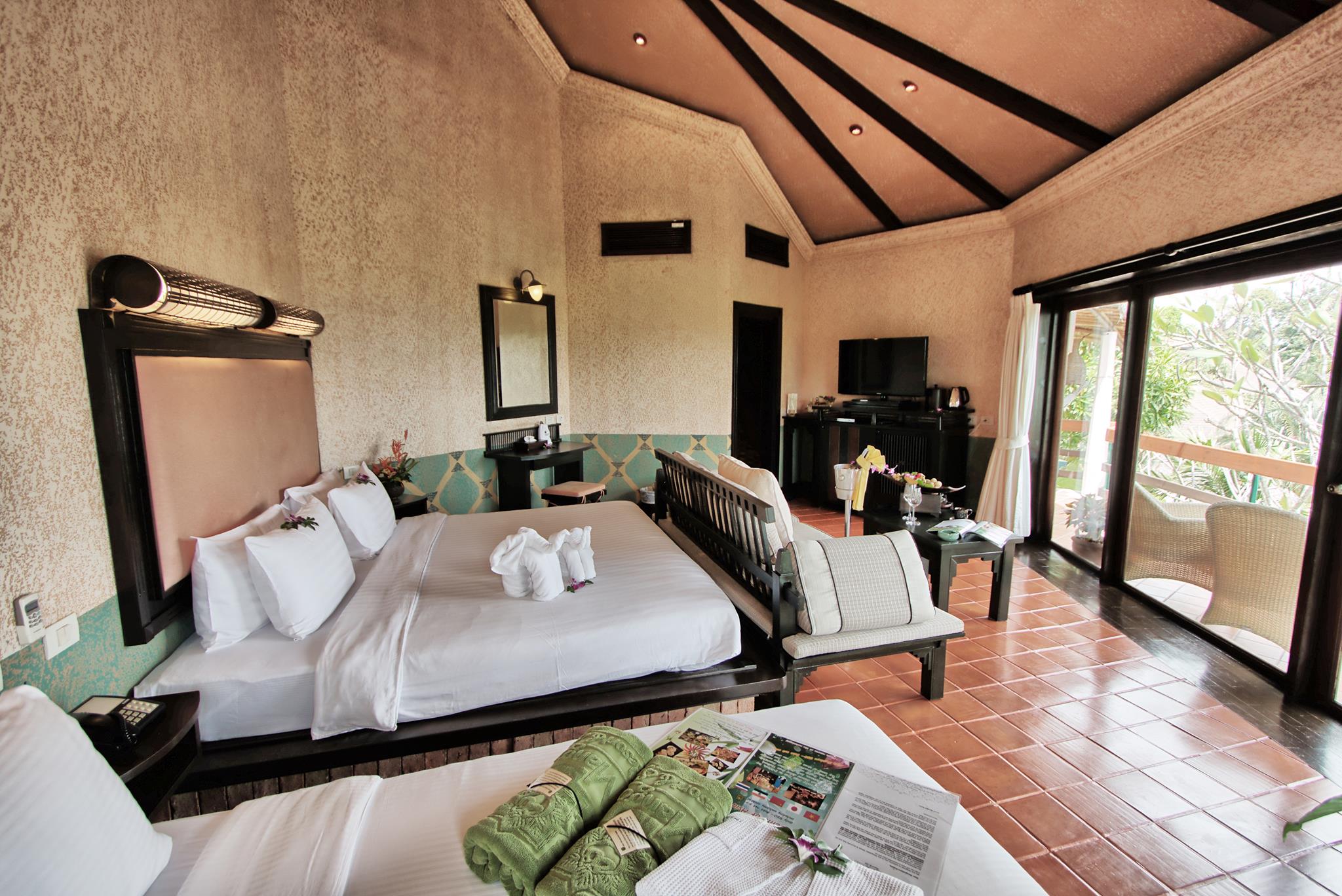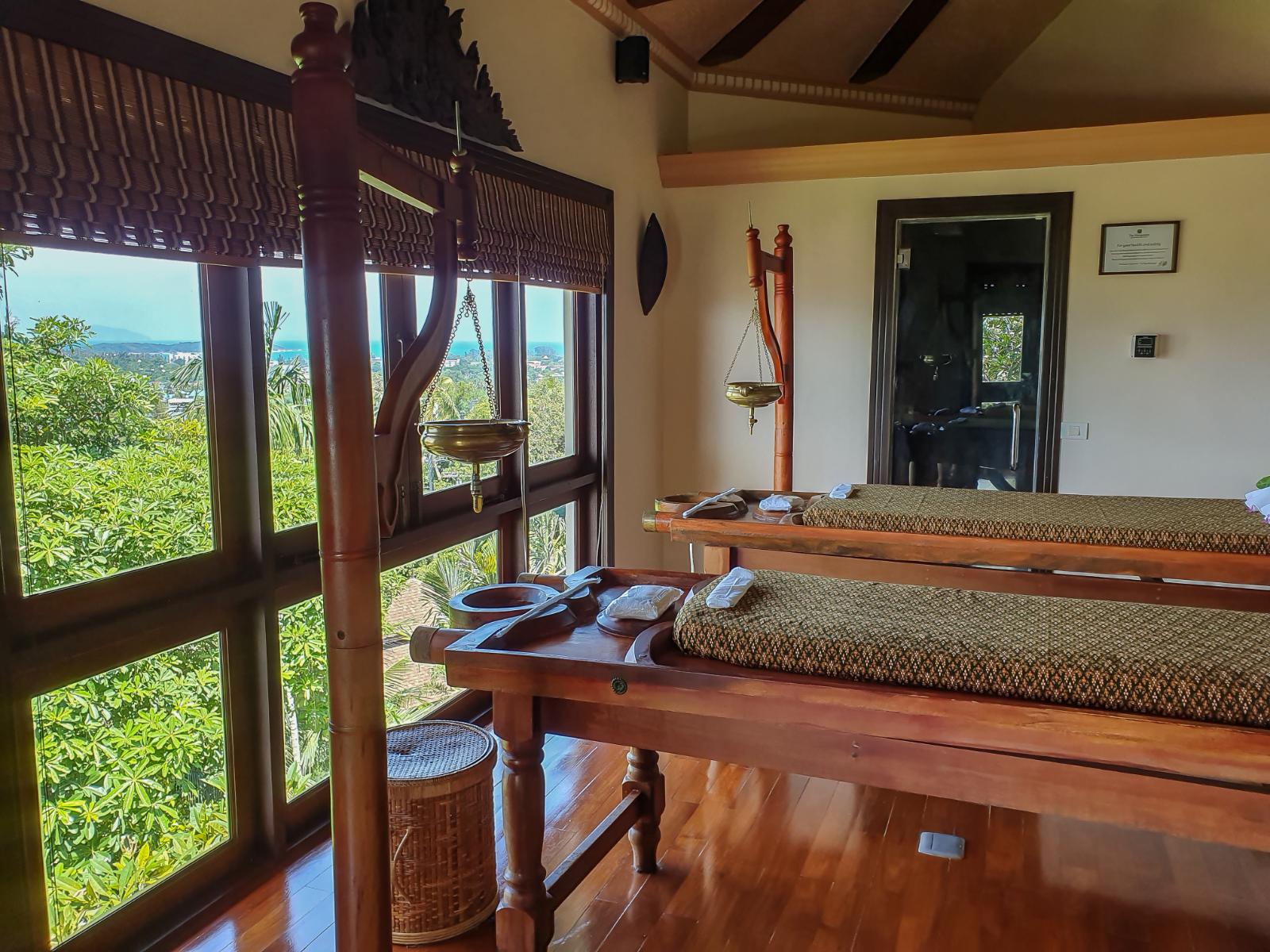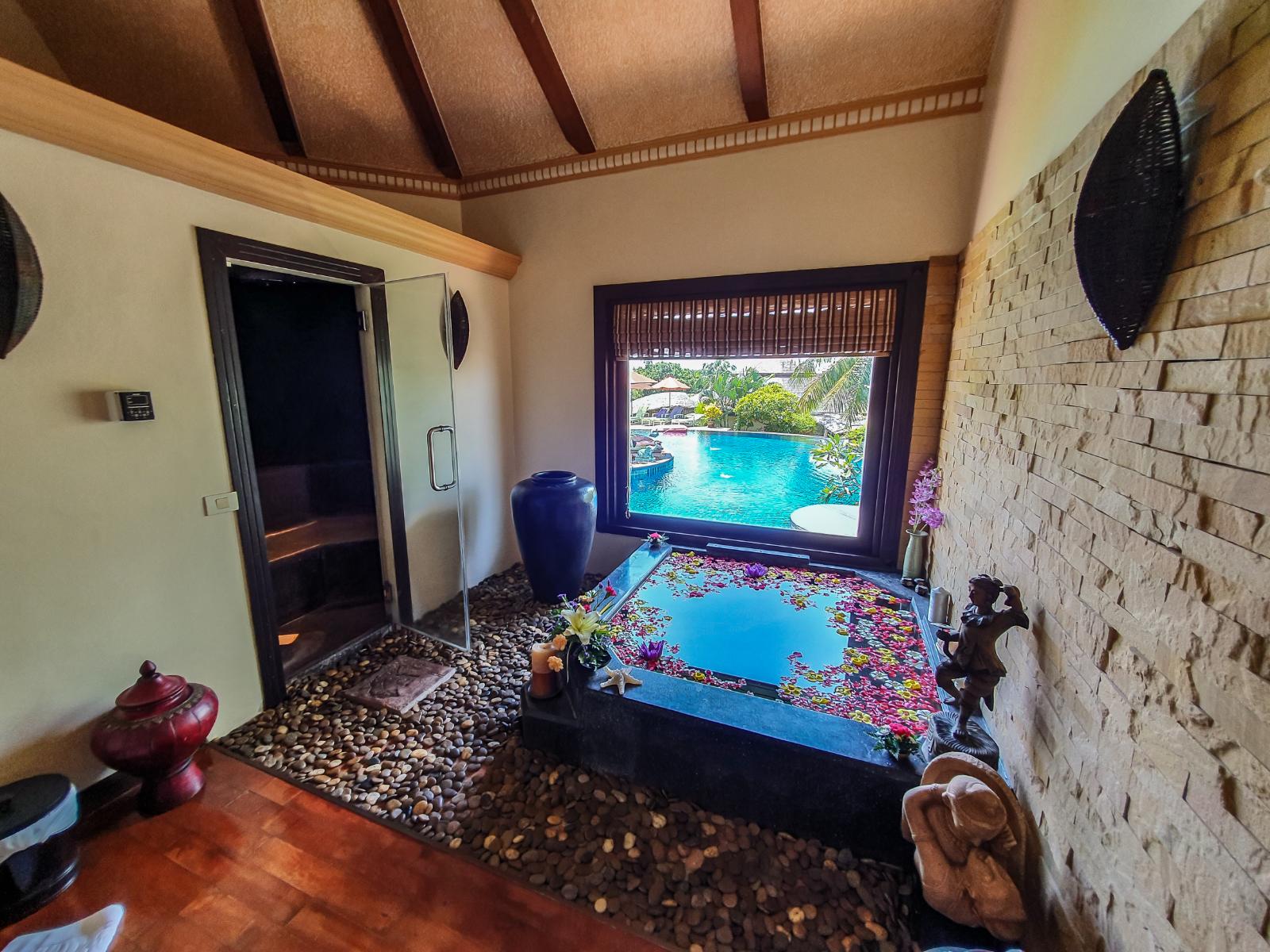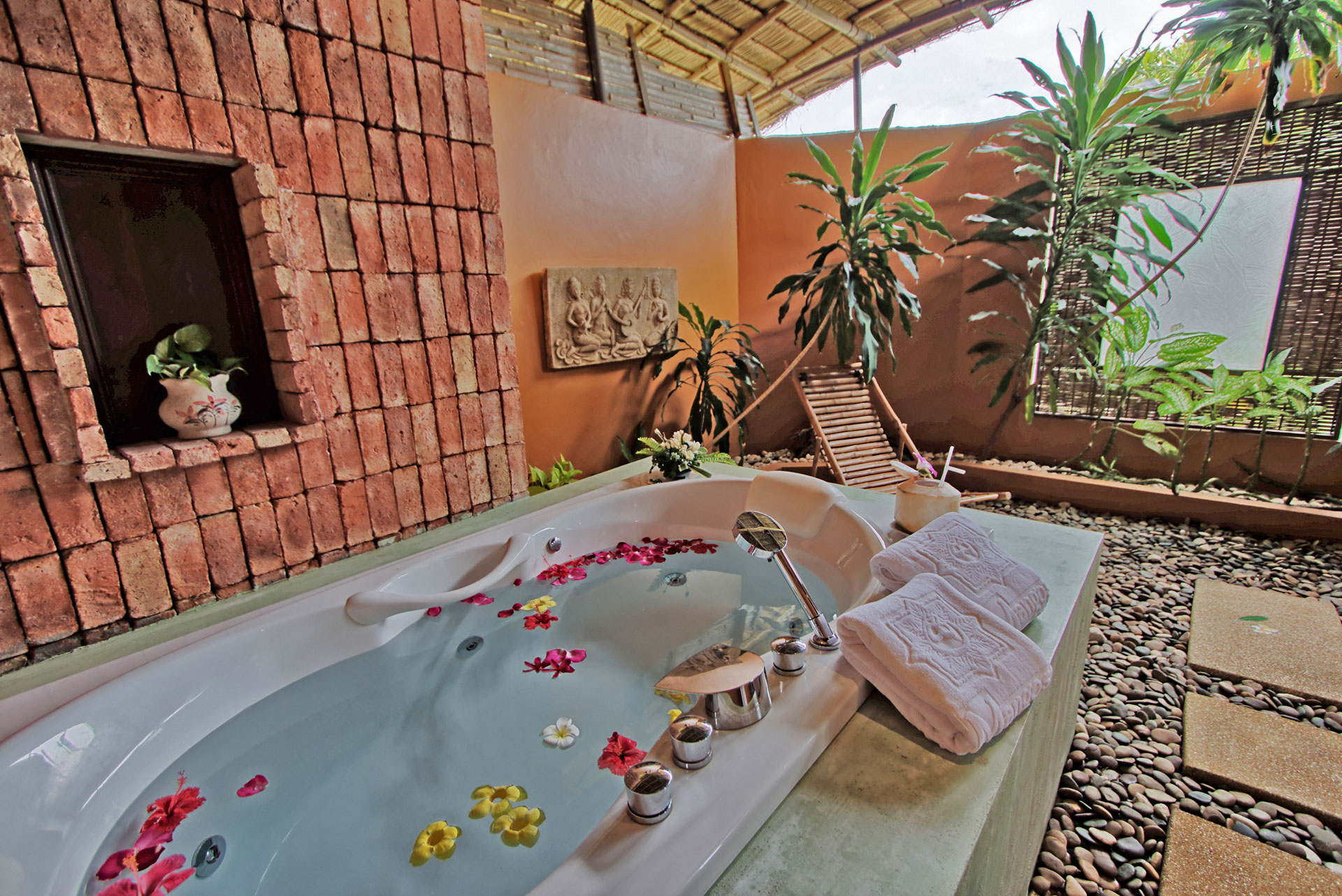 The Mangosteen is a boutique resort nestled into the hillside of Phuket. With stunning ocean views looking out towards Phi Phi Island, this resort is worthy of consideration for those looking for a more upscale yoga holiday. Combining, yoga, Ayurveda, and additional holistic therapies, they cover a variety of wellness basis in their retreat offerings.
Program:
The standard yoga retreat offered at The Mangosteen can be booked with a minimum three nights stay. Included in the package, guests can enjoy two daily yoga classes, meditation sessions, three daily meals, wheatgrass shots with Triphala, and a 30-minute massage. If you're interested in having Ayurveda therapies included in your booking, you might be more interested in the 7-night 'Ayuryoga' program. This package includes Ayurvedic treatments, luxury accommodation, yoga sessions, and breakfast.
What We Like:
While you're at The Mangosteen, your accommodation will be in a private villa. High ceilings, a private terrace or balcony, and fantastic views alone will reinvigorate and inspire you from the inside out.
Cost: Prices start at $440, but vary throughout the year
Soi Mangosteen, Tambon Rawai, Amphoe Mueang Phuket, Chang Wat Phuket 83100, Thailand
Thailand boasts a wide range of environments, each with its own charm and appeal. From the quiet outskirts of Chiang Mai to the well-worn trails that lead to Koh Phangan, this incredible country offers something for everyone. Regardless of whether you prefer the jungle or the beach, take your time to explore the options that are available to you, allowing your heart to decide where your next yoga retreat will take you.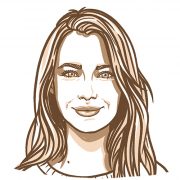 Andrea Wilson
Andrea has been hosting yoga retreats in various locations worldwide since 2003 and continues to encourage her students to live as the best version of themselves. Yogic living provides the framework for her informative writing, which is chock-full of beneficial tips and tricks.