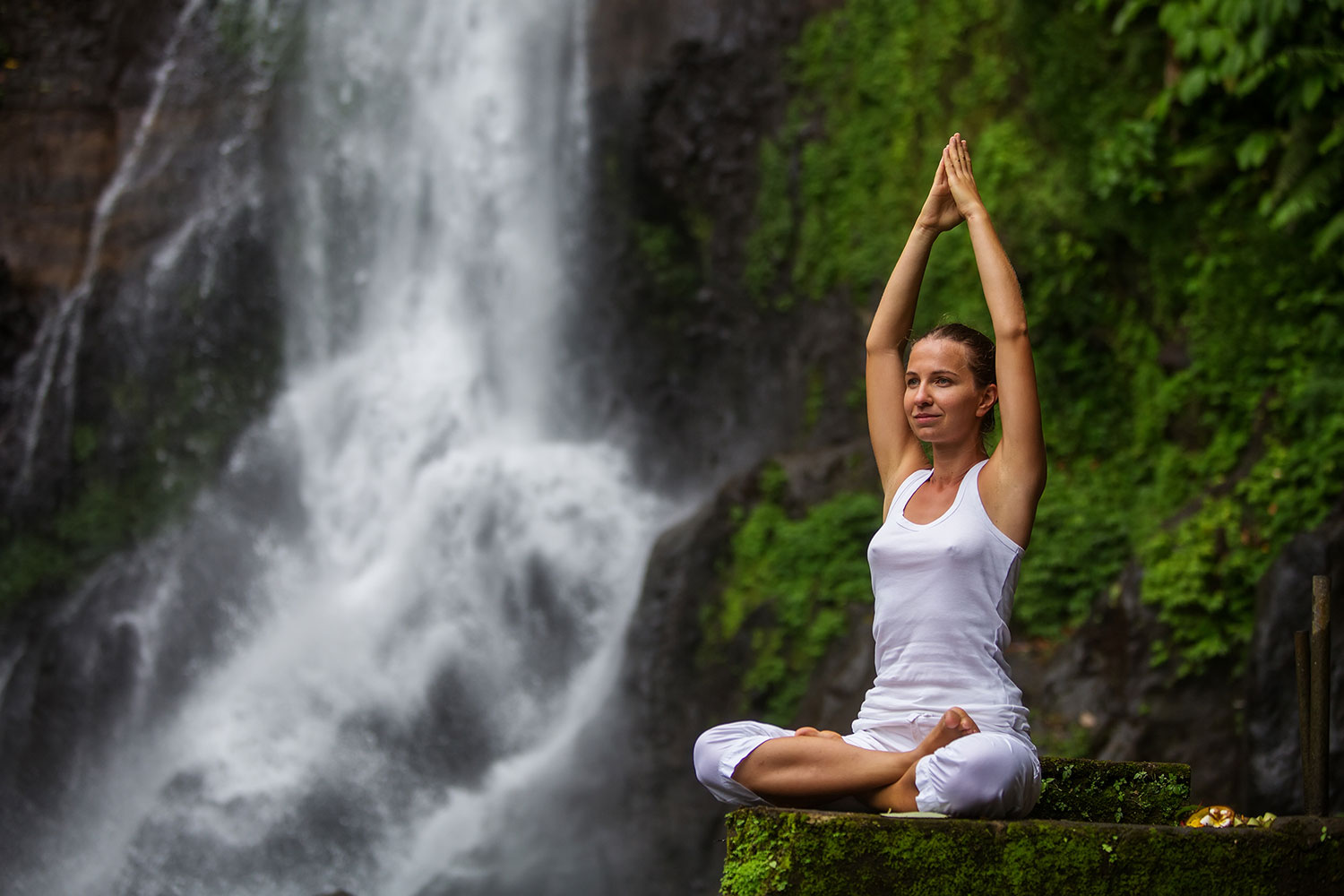 In recent years, Costa Rica has seen easily the biggest boom in yoga-related tourism in the Western Hemisphere, and it's easy to see why.
It's incredible cloud forests are havens for an astonishing diversity of wildlife. It's beaches boast huge rolling breaks and perfect sunset views. Plus, the people are notorious for being relaxed and kindhearted, and in the Northeastern part of the country regularly live past 100 years.
Scientists expect that the reason for this remarkable longevity is a combination of physical activity, spirituality, clean living and community values. Since this is precisely what yoga is all about, boutique retreat centres are a natural fit and have been popping up like wildflowers.
In a place so beautiful luxury comes easy. You can expect lush tropical gardens, private casita cottages with spacious terraces and open air yoga shalas set into jungles teeming with life.
Spa services are abundant and the food is almost always fresh and local. It's safe, clean and relatively quiet; a welcome change for those who have spent time on retreat in certain parts of Asia.
Many of the upscale retreat centres have been able to attract a calibre of yoga teacher and retreat organizer that ranks among the best in the world. The opportunity for world class instruction in such breathtaking surroundings is not to be missed!
Here is our list of the 10 finest luxury yoga retreats in Costa Rica for 2019: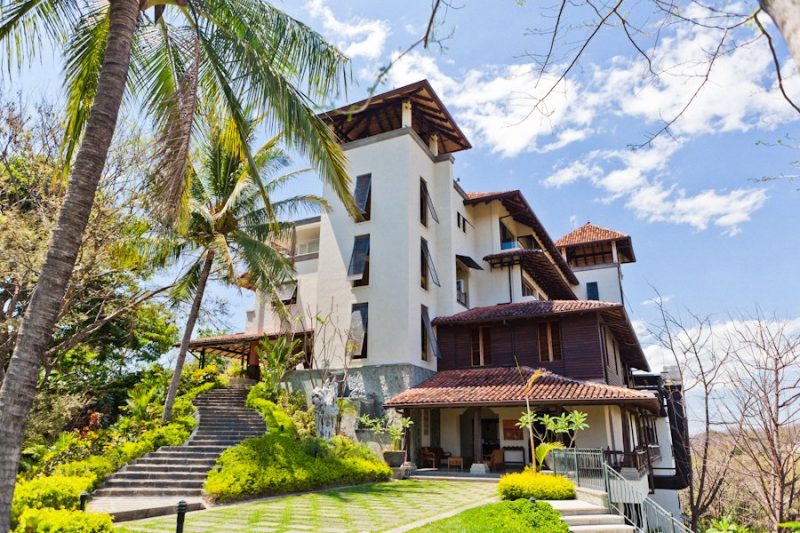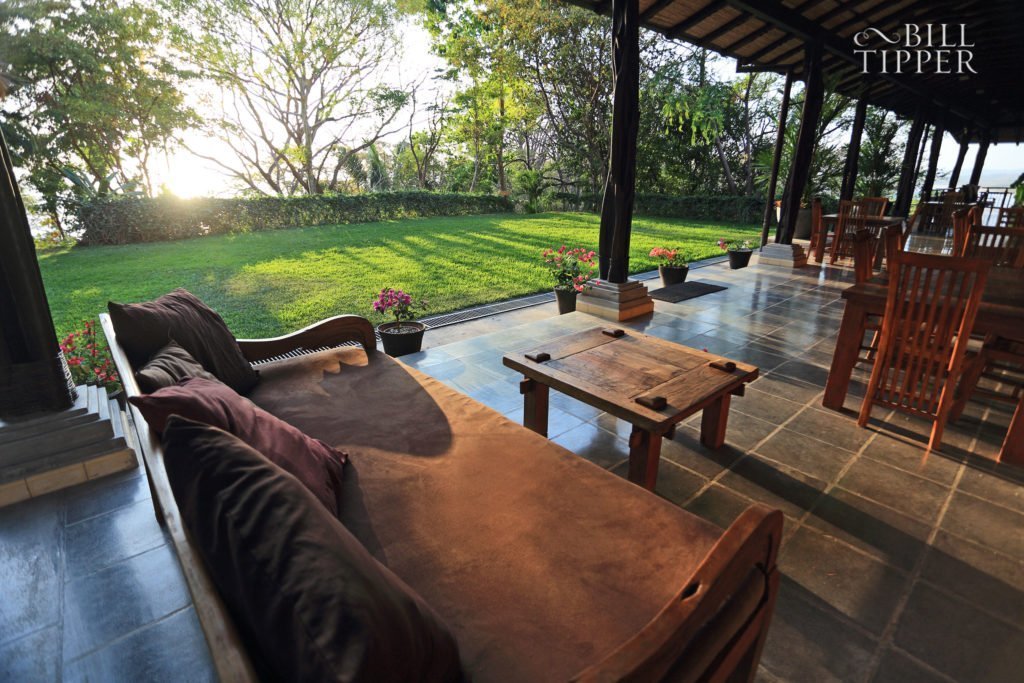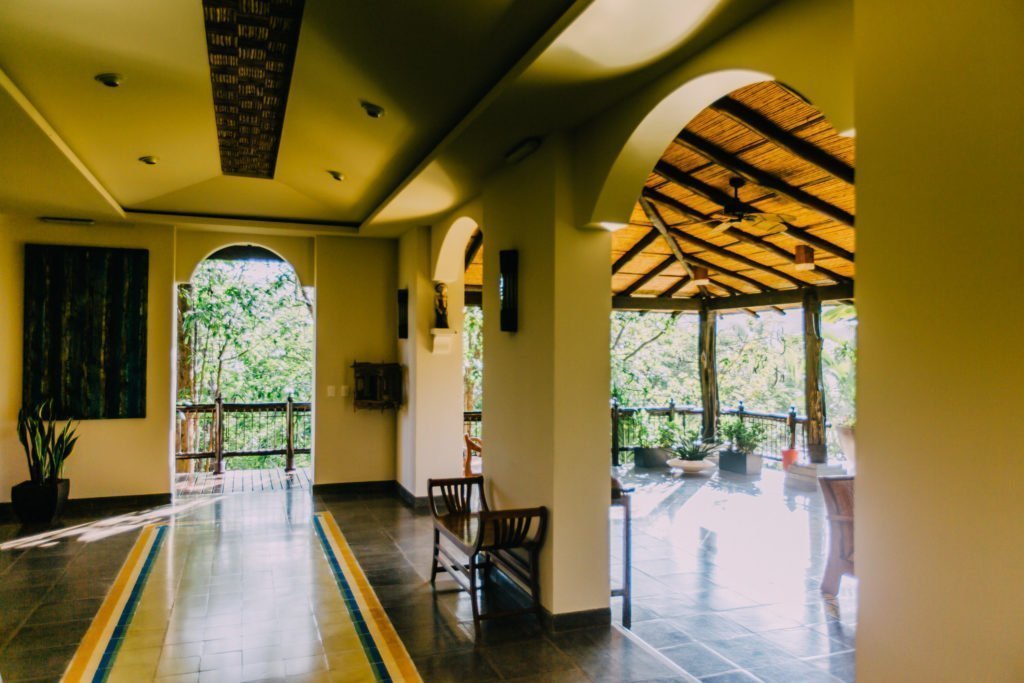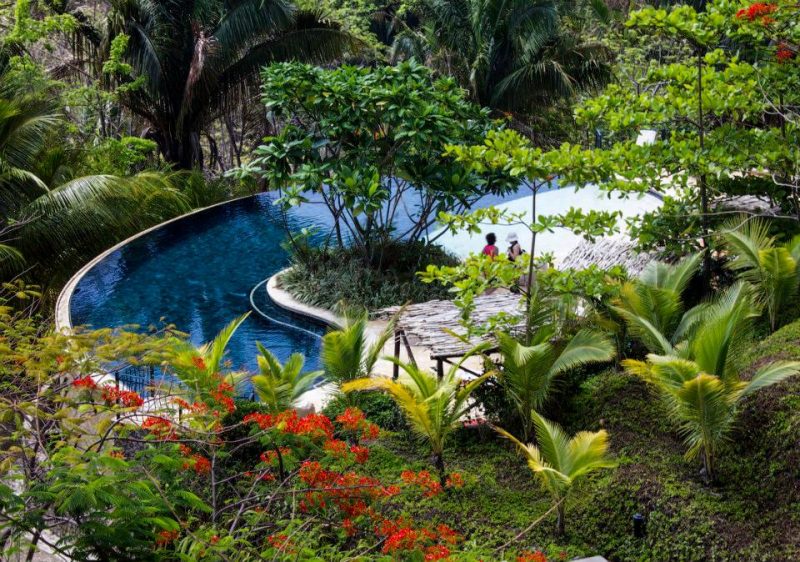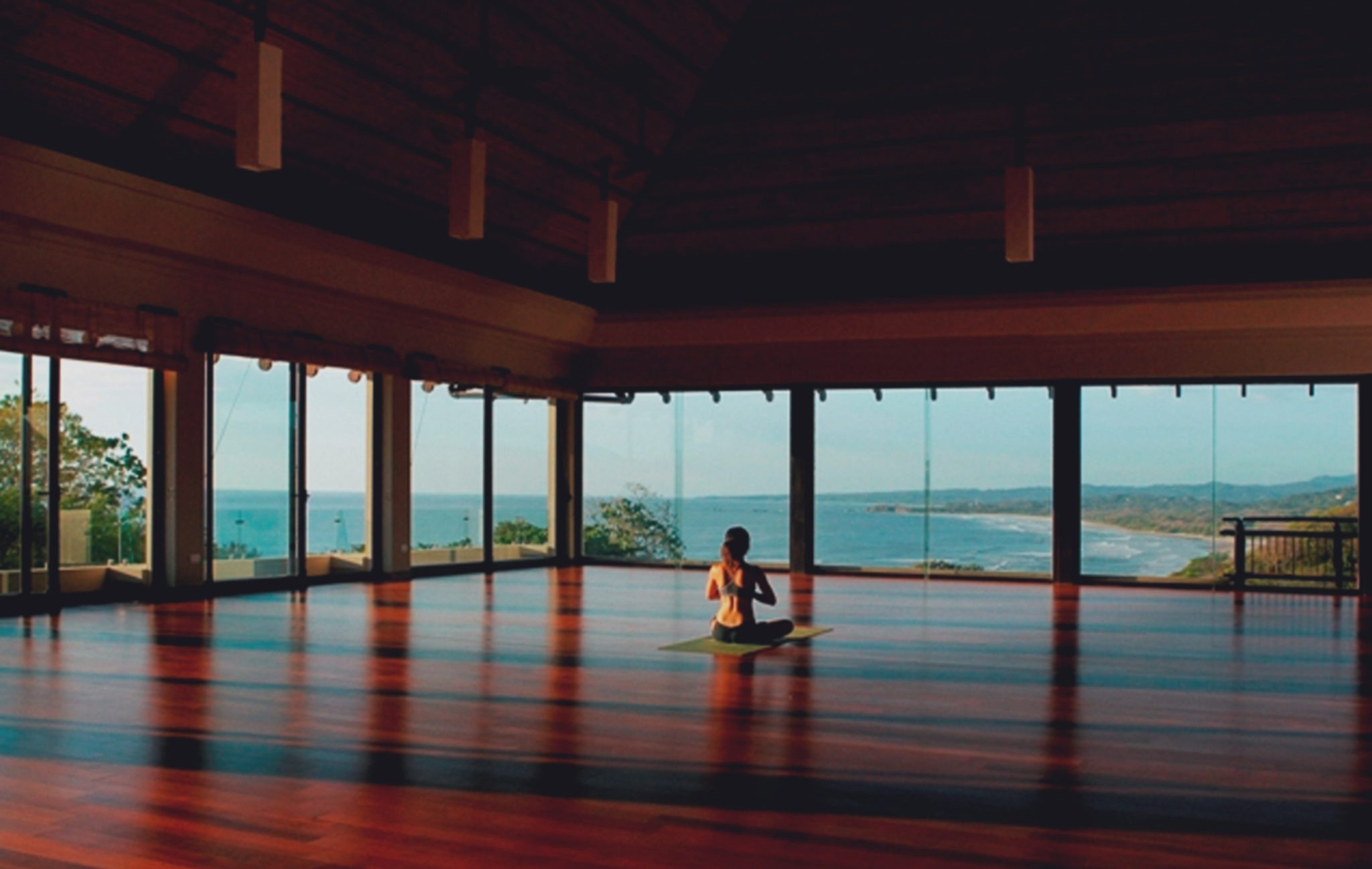 BSP-Frontal-1-e1548087143280
Bill-Tipper-IMG_6823wm-1024x683
008_3R1A0138_MainBuilding_DJP-1024x683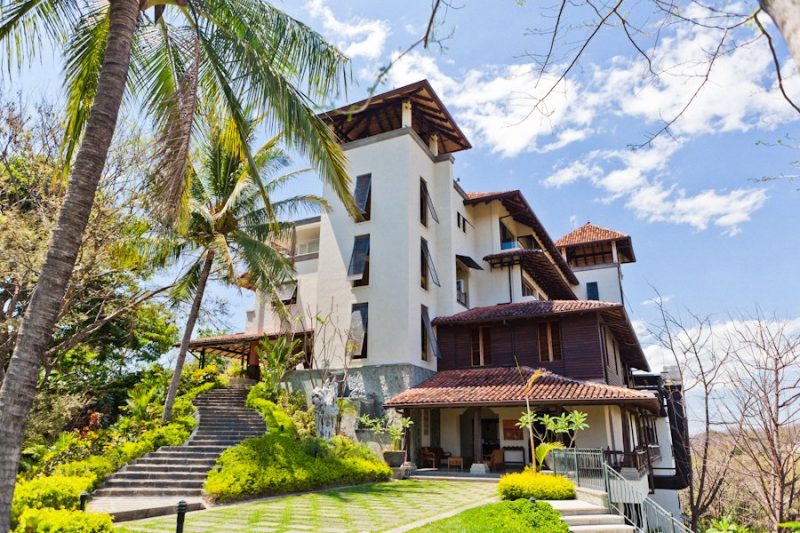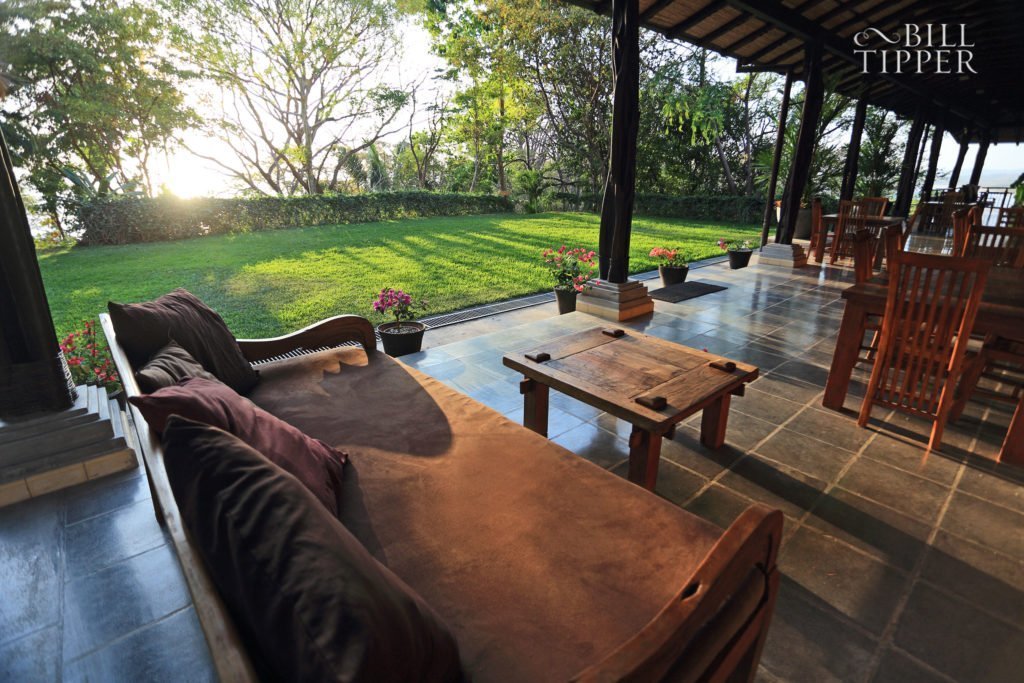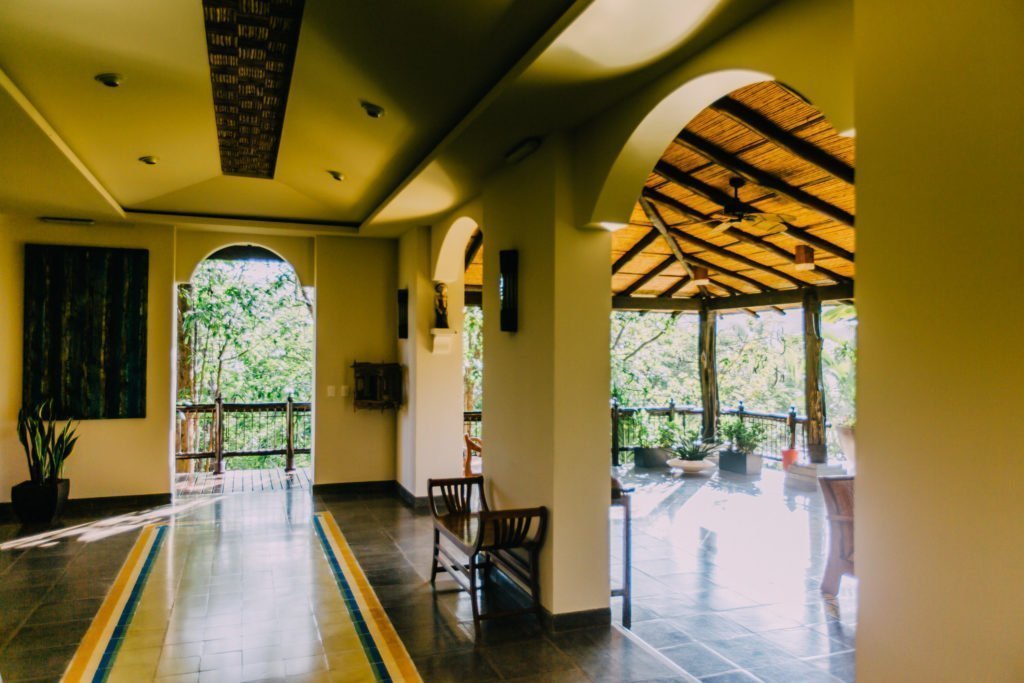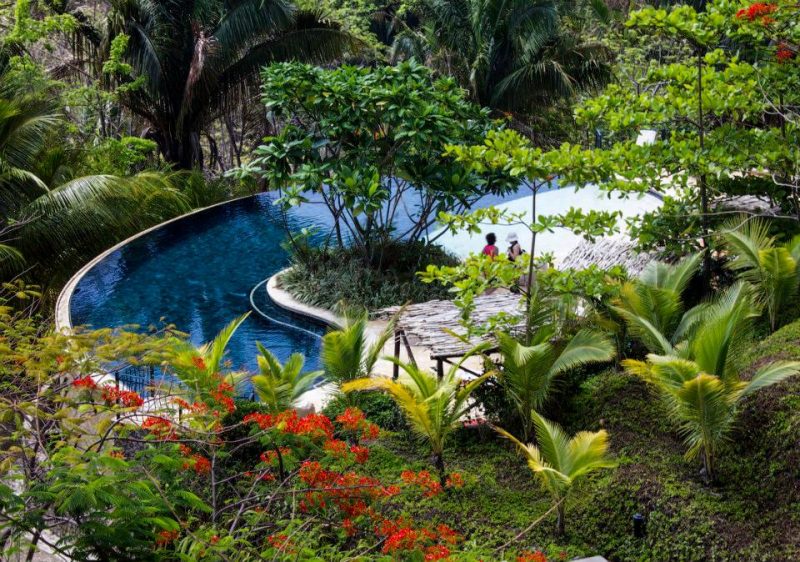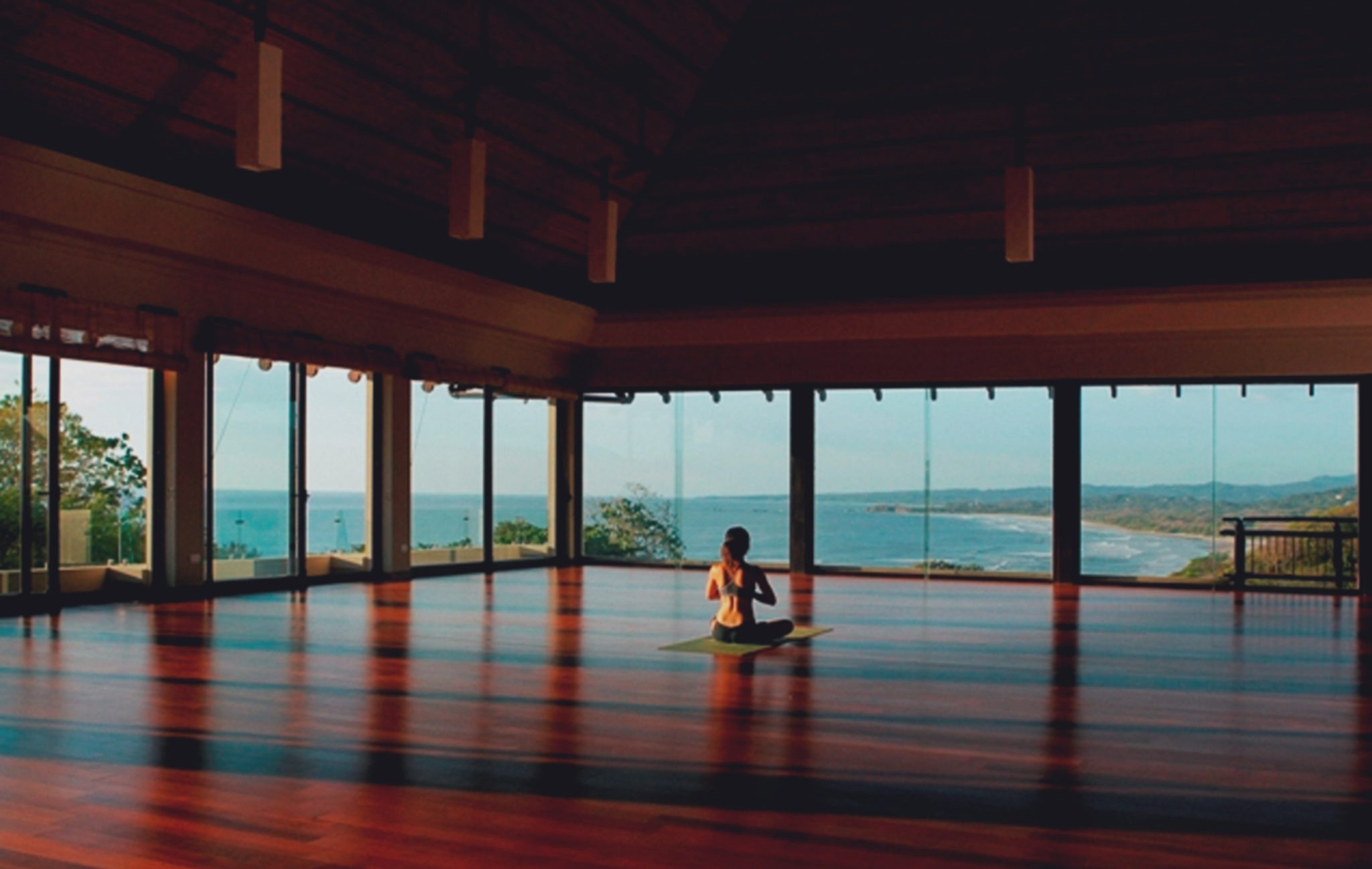 Blue Spirit is a beautiful upscale retreat centre located in Nosara, a rather remote fishing village that has nonetheless become a haven for backpackers, spiritual seekers and digital nomads. In this isolated little corner of paradise, Blue Spirit has set up shop to stake it's claim as one of the leading upscale retreat centres in all of Costa Rica.
Program: All of Blue Spirits retreats are specially curated programs led by world-renowned international yoga teachers and facilitators. Though their main focus is yoga they also host South American shamans, energy healers and spiritual teachers from a wide-range of traditions.
What We Like: Blue Spirit boasts world class resort style accommodation. All of the rooms are private, spacious and well-appointed and spa services are available on site. However, the real draw here are the diverse retreat offerings that offer a number of interesting diversions from the usual Vinyasa/Yin formula.
Cost: Cost is totally variable depending on the nature of the retreat. For an idea, one of the more traditional 7 day yoga retreats offers a single occupancy room with an ocean view for $2695.
Address: Playa Guiones, Guanacaste Province, Costa Rica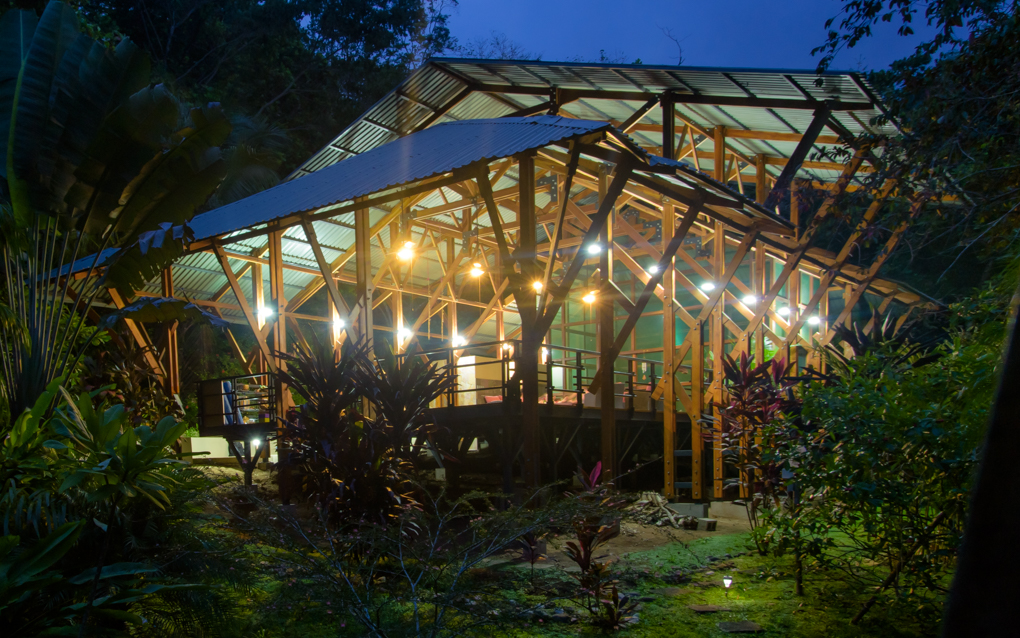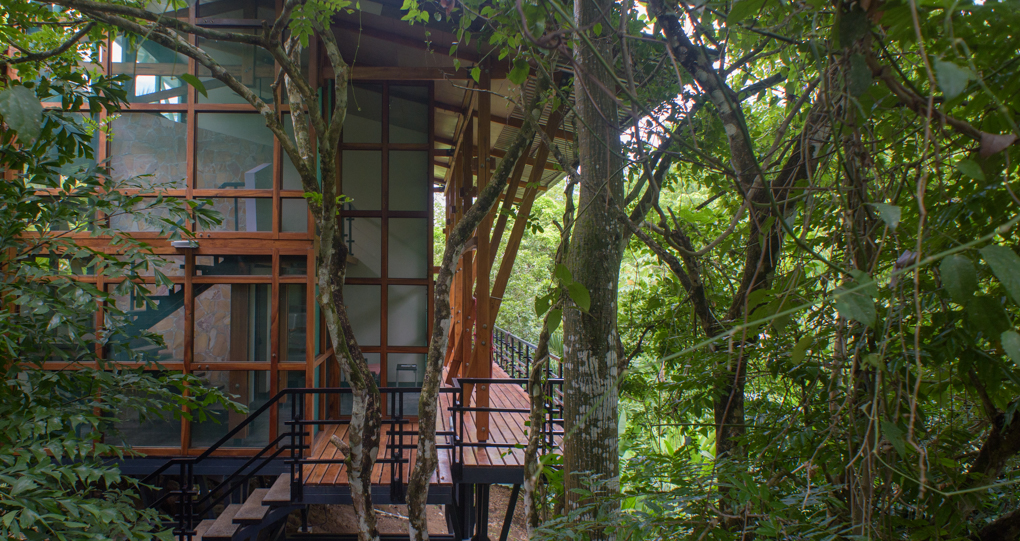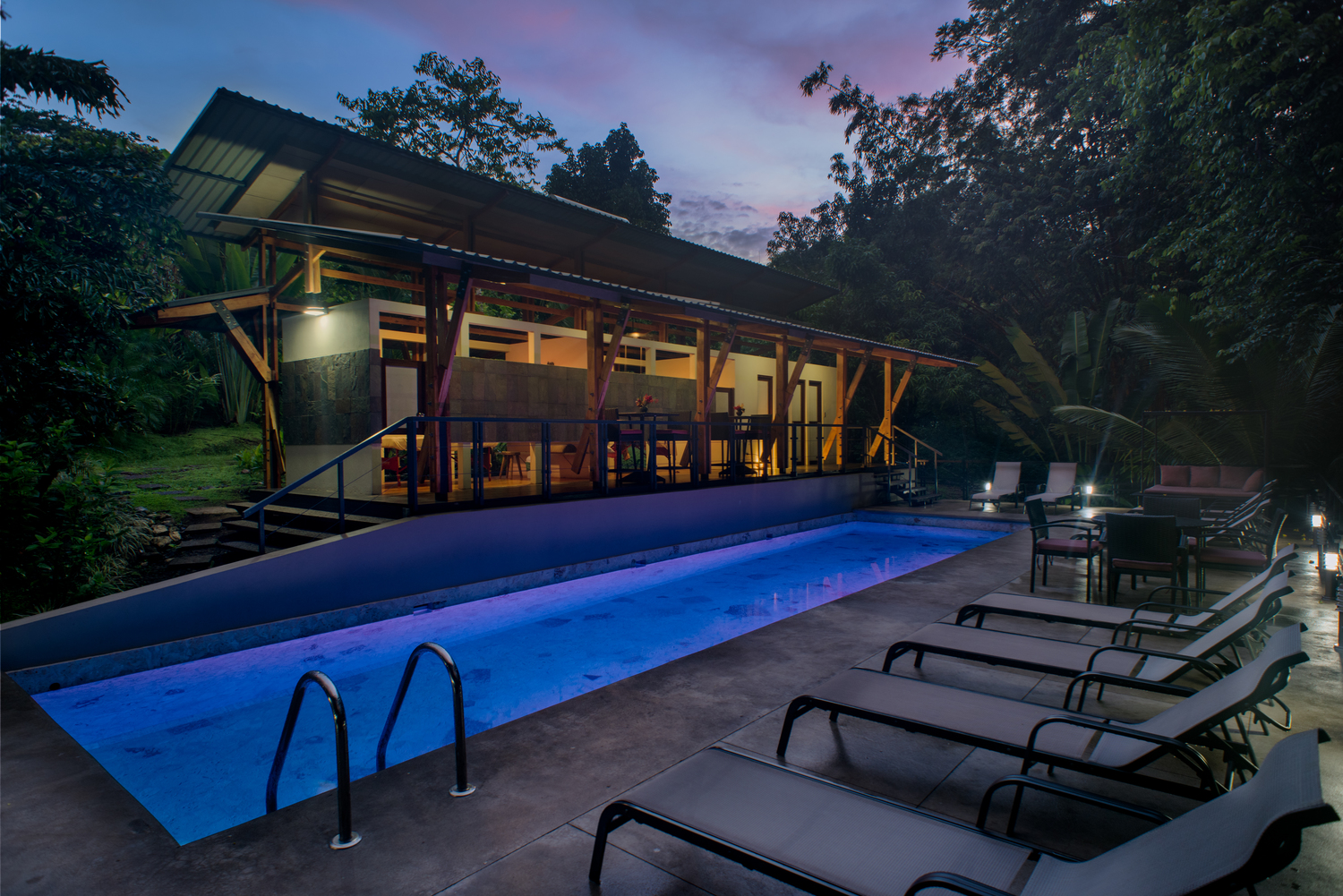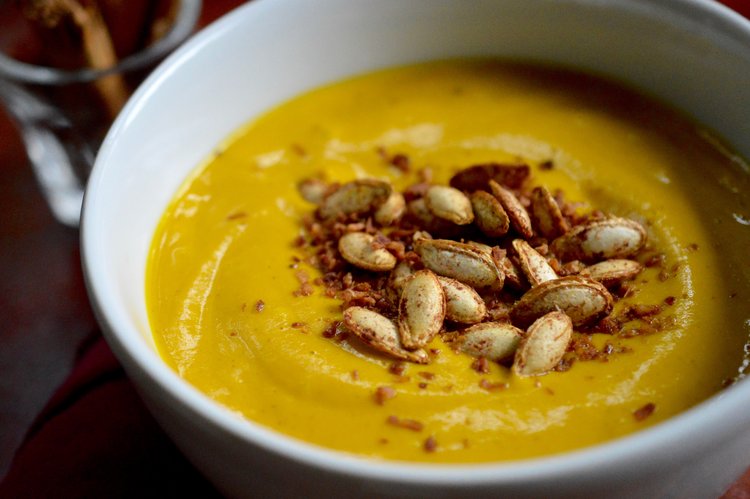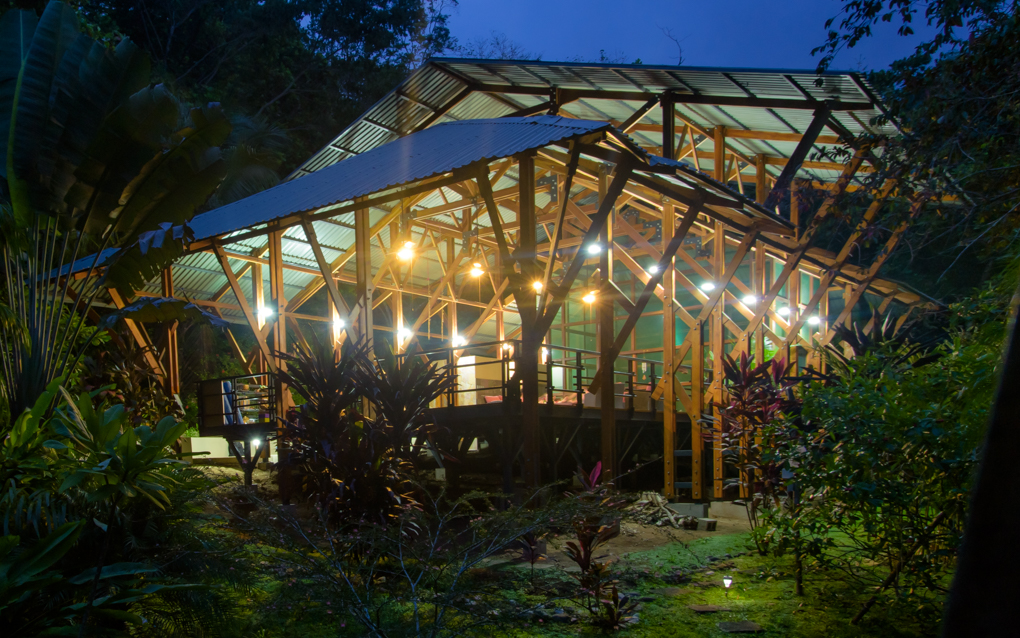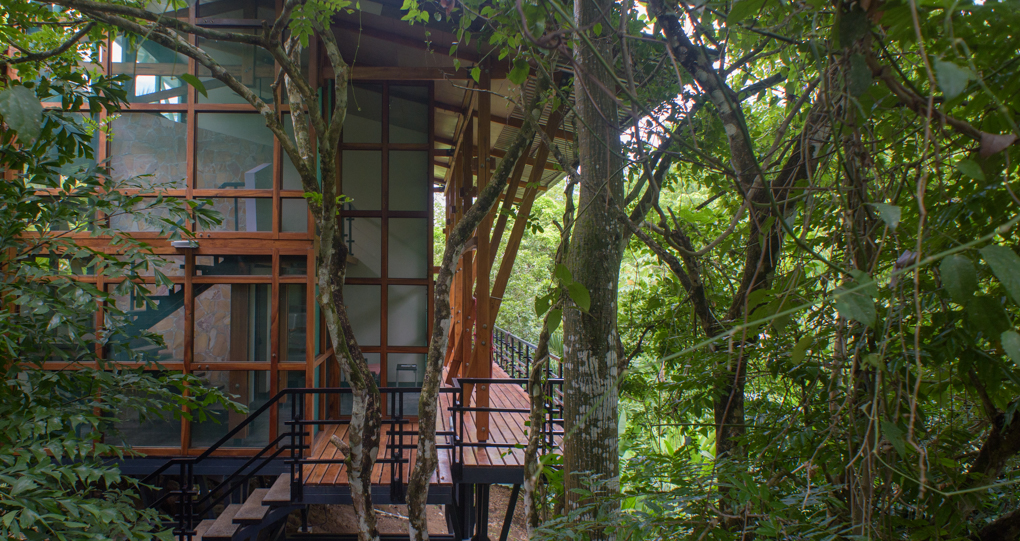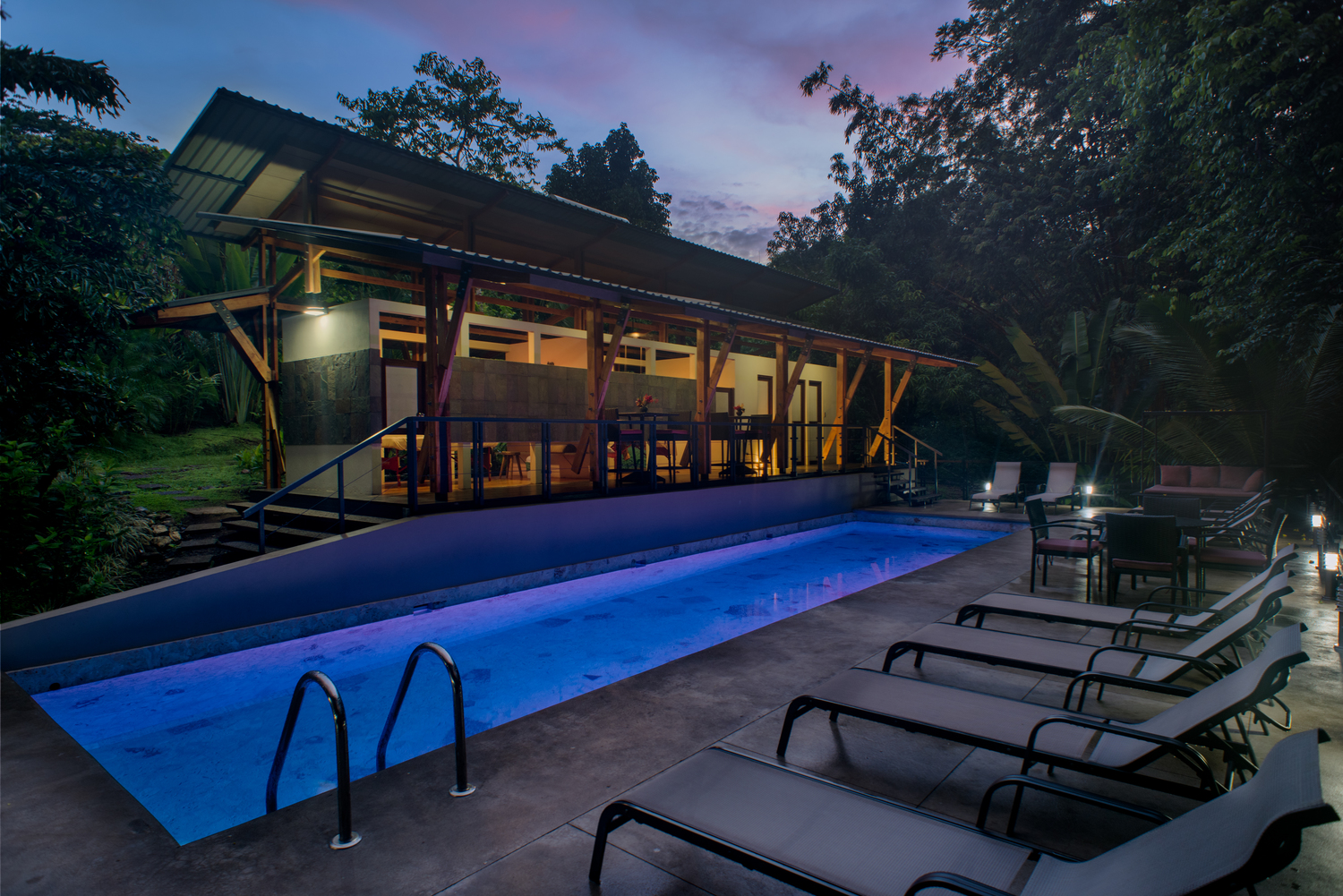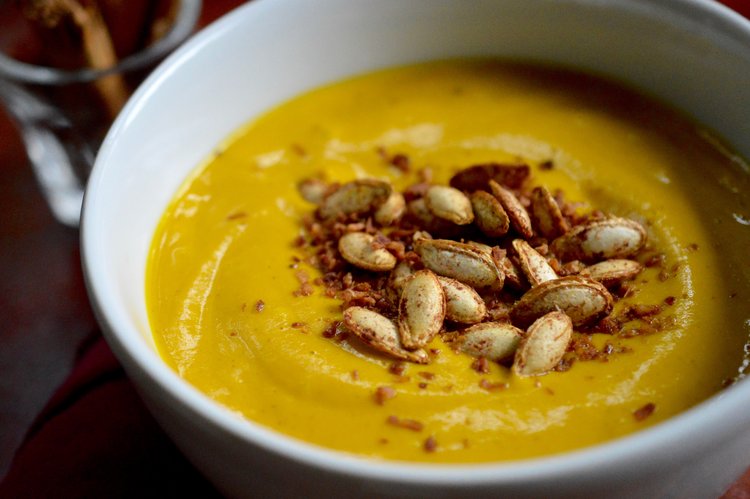 The Sanctuary at Two Rivers is a chic, boutique yoga resort specifically designed by lifetime yogis to provide a peaceful retreat experience free from worries. They host a very popular teacher training, as well as numerous international retreat facilitators and yoga teachers. Their on-site restaurant Gaia Gourmet cooks up three world class plant-based meals a day, each of them prepared according to Ayurvedic principles.
Programs: Most of their retreats are week-long offerings with international teachers, and they are all specially curated for that specific retreat. For an example, their Midlife Awakening Retreat with Brittany Lynne features twice daily movement and mindfulness classes, 3 gourmet meals, optional excursions and group activities and a special ritual at a local waterfall.
What We Like: Considering how luxurious their facility is it's a wonder that they're a completely off-grid facility. All of their power and water heating needs are provided by solar energy and are carbon neutral. Plus, all of their buildings were sustainably crafted around the current landscape of the jungle without any earth-moving machinery whatsoever!
Cost: Their prices very depending on the retreat. For an example, The 7 day Midlife Awakening Retreat with Brittany Lynne offers a single-occupancy Jungle Loft room for $2895
Address: Cabuya, Puntarenas Province, Costa Rica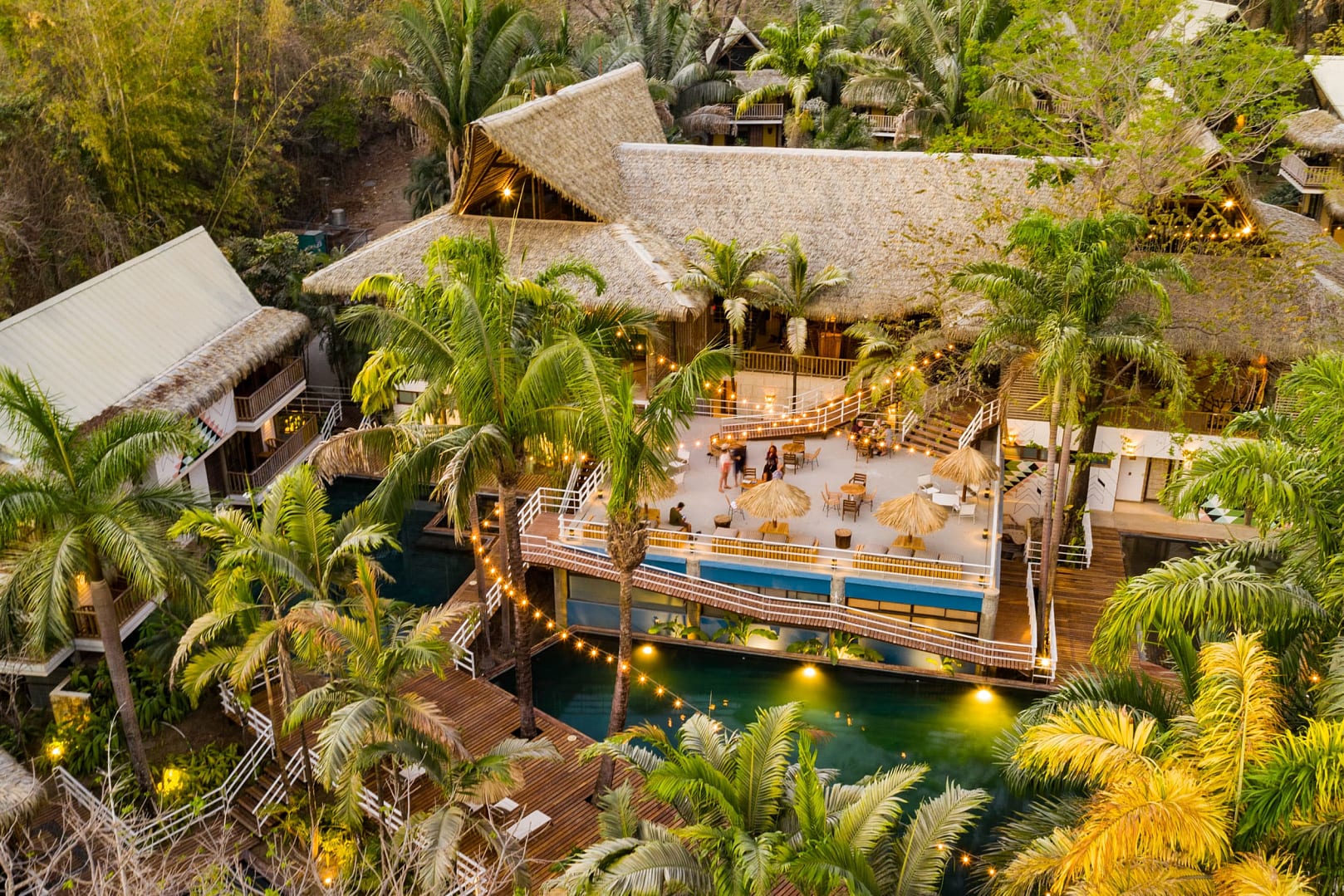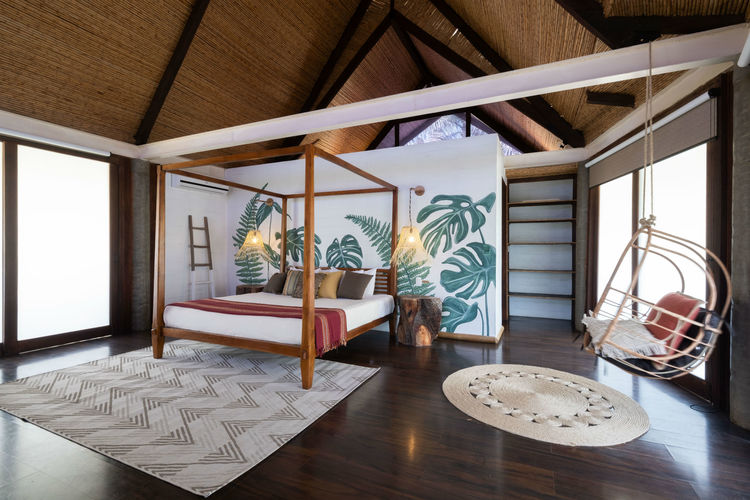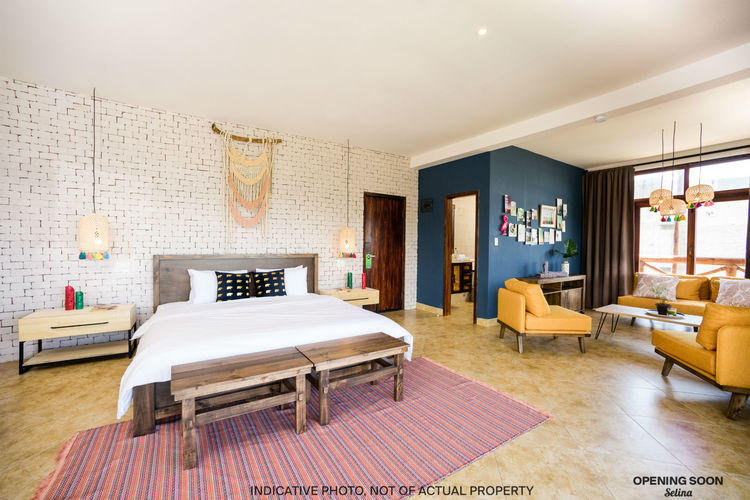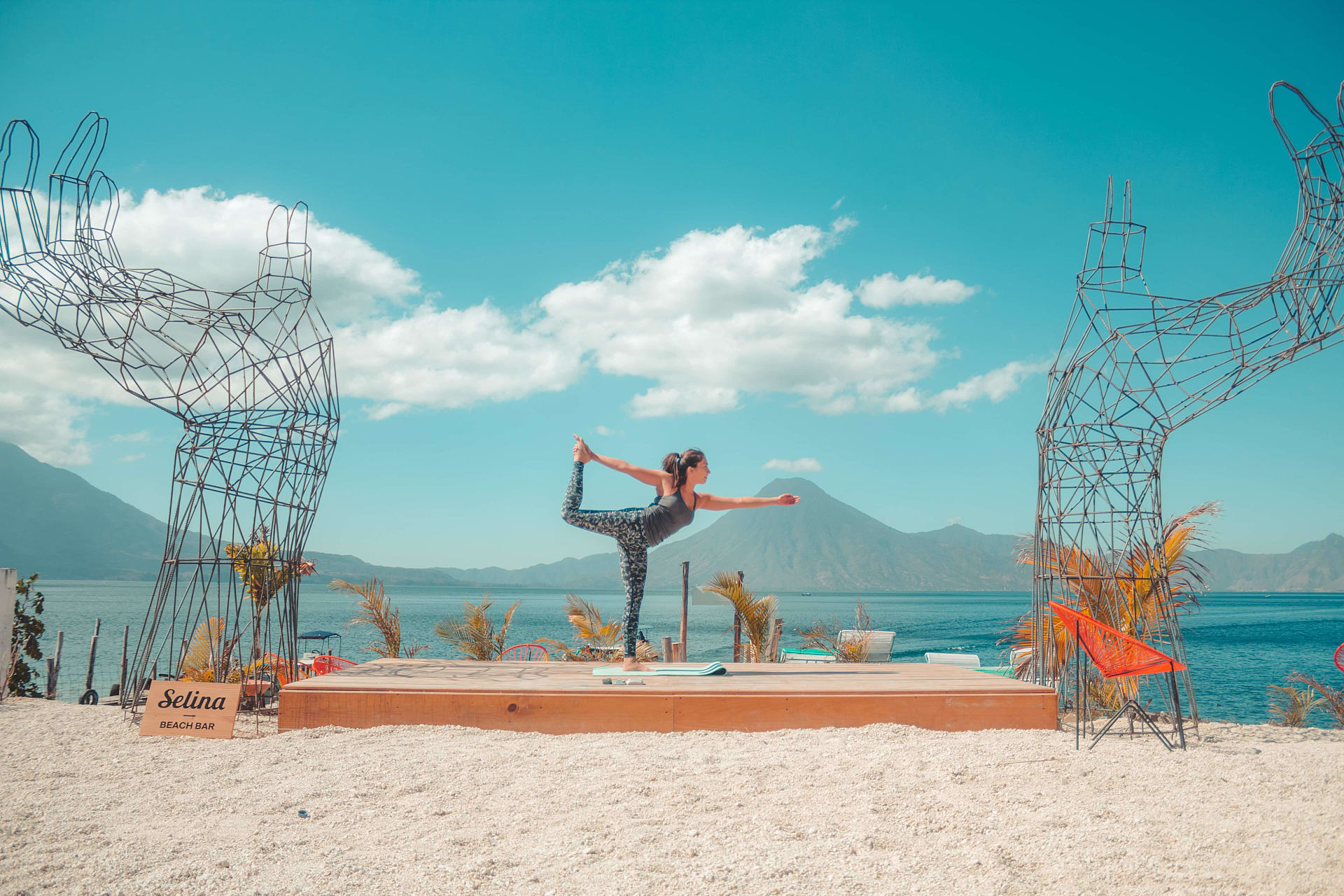 2019-02-18-_Selina_Nosara_Aerea_Property_005-2
Unique_Watermarked_Default_002
2019-02-09-_Selina_Atitlan_Wellness_018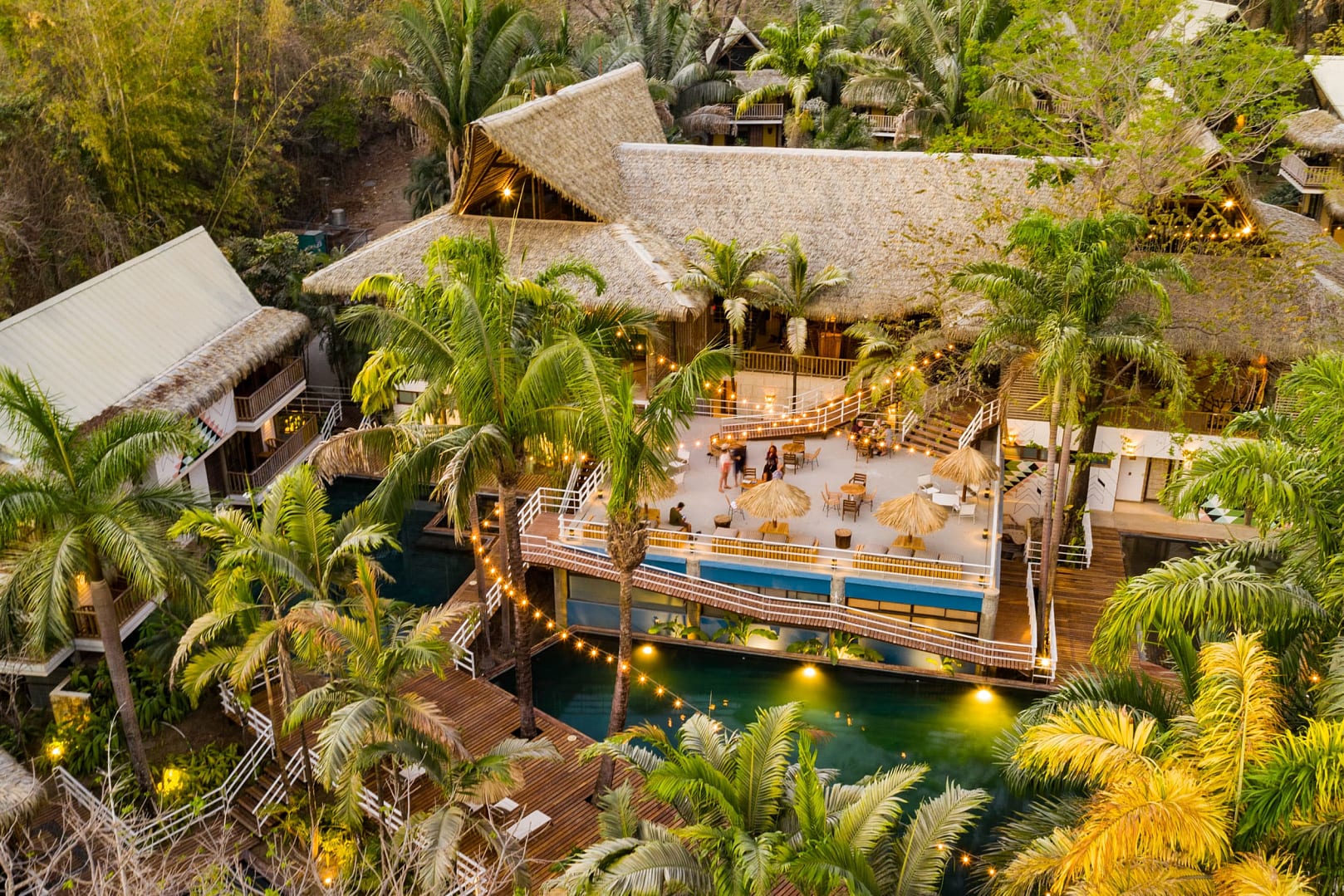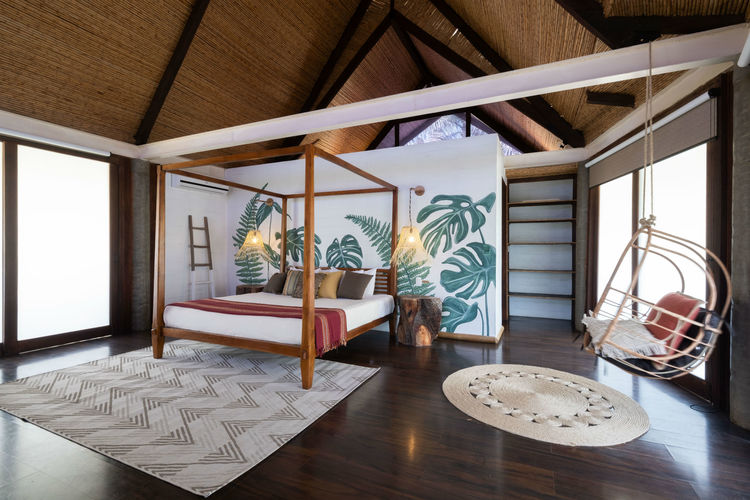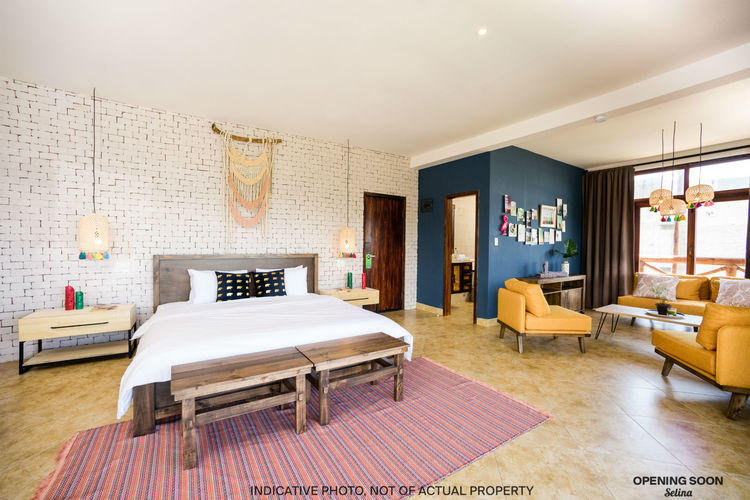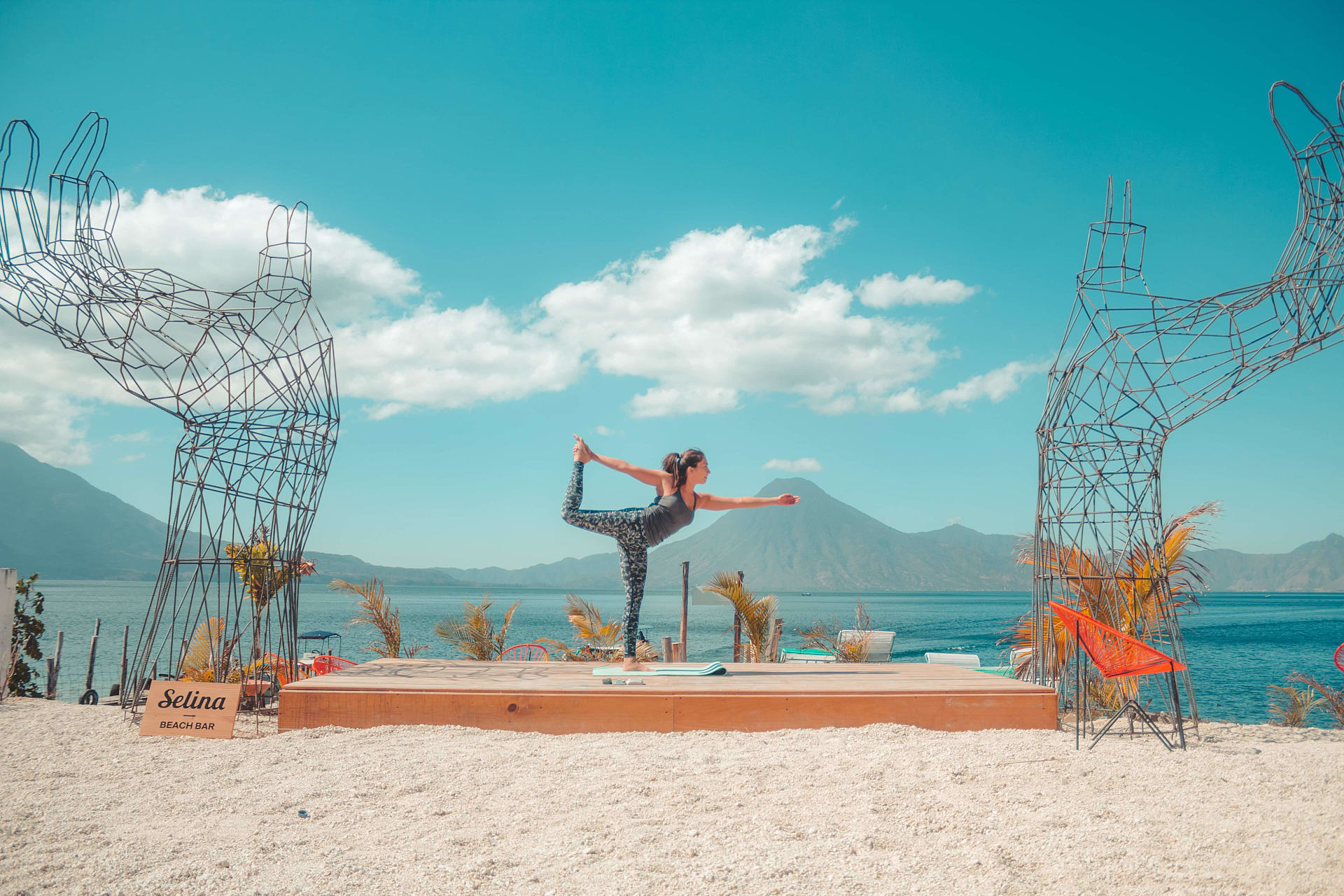 Selina is an upscale resort company with dozens of locations all over Latin America. Located in the foothills of the Montes De Oro on Costa Rica's quiet Central Coast, their Vida Retreat Center offers a hip and happening location where retreat participants can connect to nature in a rustic, yet meticulously crafted setting.
Program: All of Vida's retreat programs are completely unique events. No two are the same! From high performance Masterminds to Movement and Music intensives, or even a retreat on…well…running world class retreats, Vida curates totally unique experiences for each one of it's events.
What We Like: Vida is totally unique! Equal parts luxury resort experience and hippy campsite. The Vida concept is of a 40 room pop-up hotel, consisting mainly of 5 meter glamping tents, but with all the amenities of a modern resort including a professional kitchen, a swimming pool and a spacious yoga shala.
Cost: Each retreat is different in both length and format. For a very rough idea, their 5 day Mastermind Retreat is $3500, while their 5 day Ignite Your Intuition retreat is $2500.
Address: San Isidro District, Montes de Oro, Puntarenas Province, Costa Rica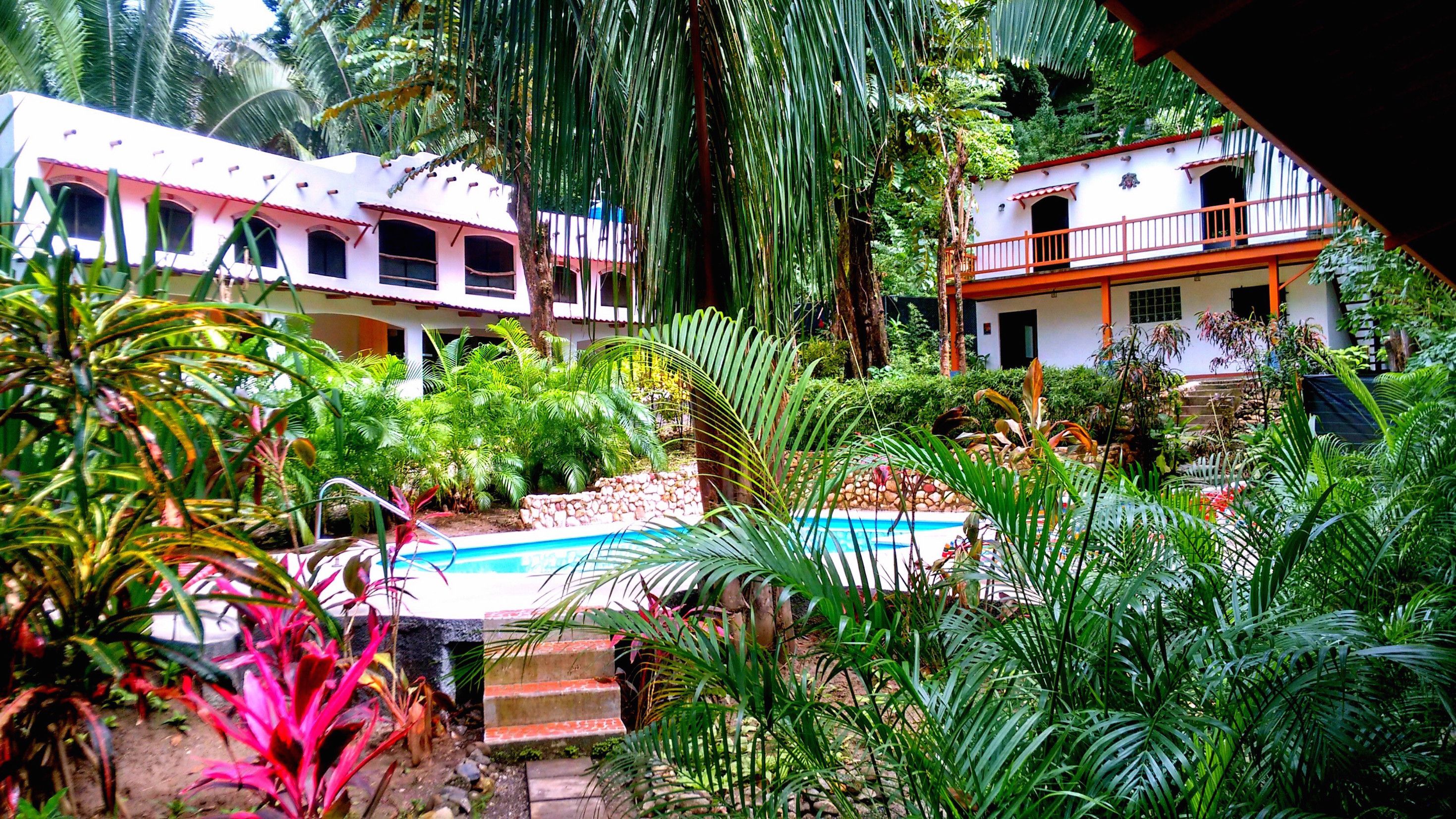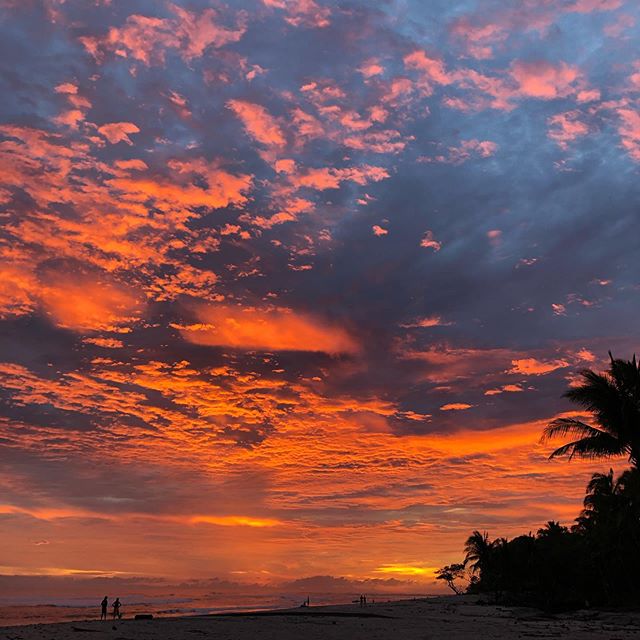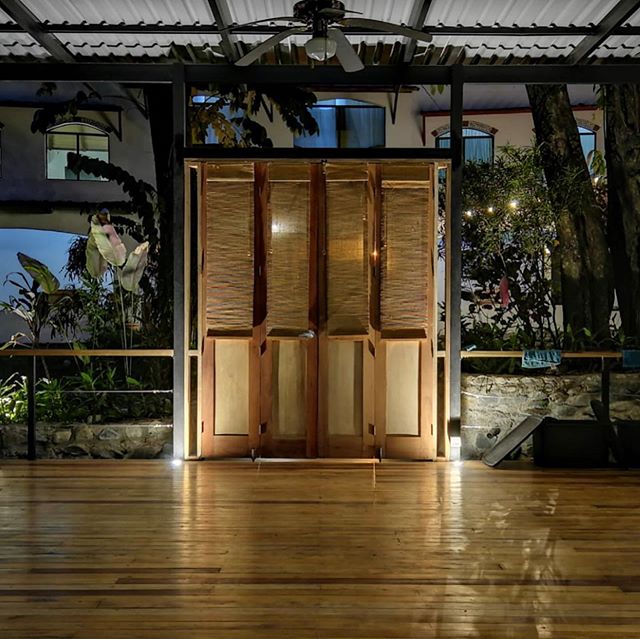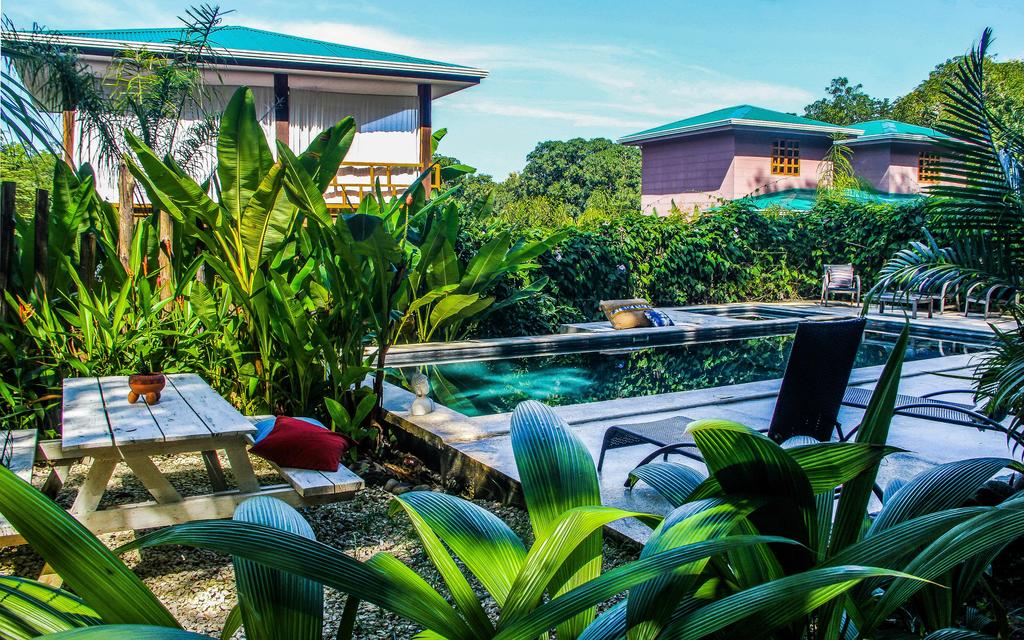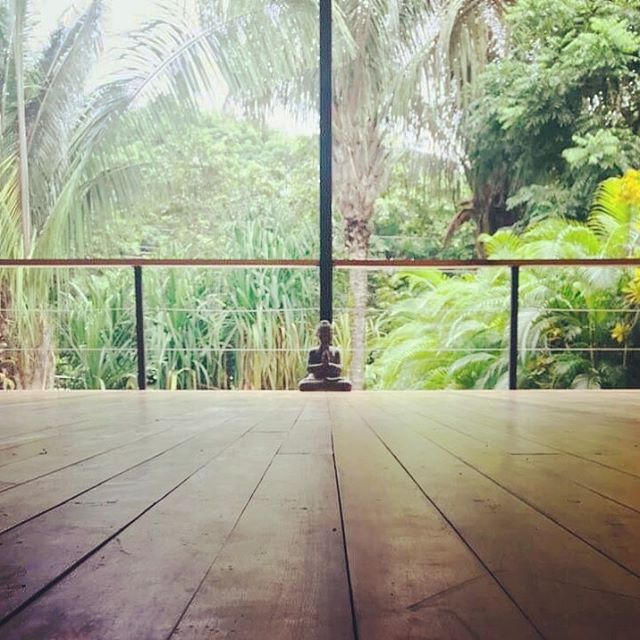 64372999_191358558482341_5630011301663669658_n
66029102_501391807301566_8129203069471598197_n
Santa-Teresa-Villa-Costa-Rica
67249729_652135461946300_6215855031840837225_n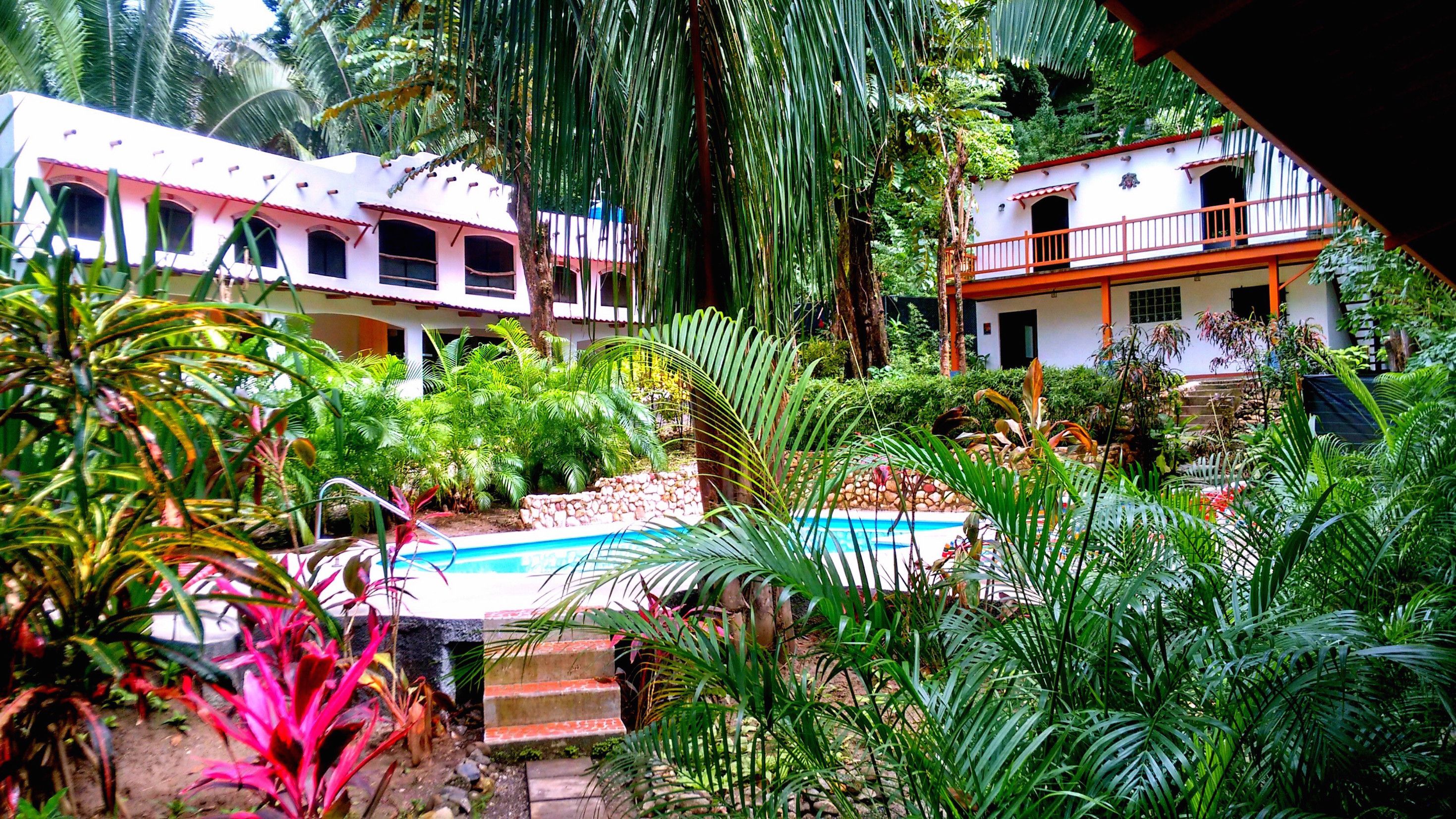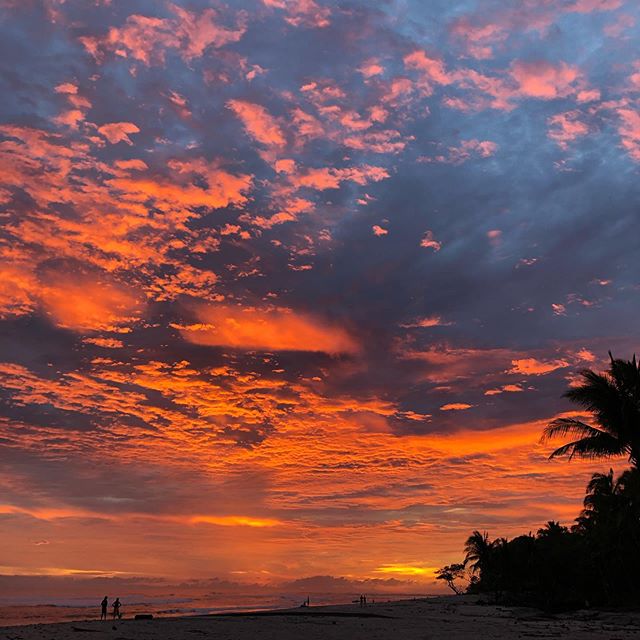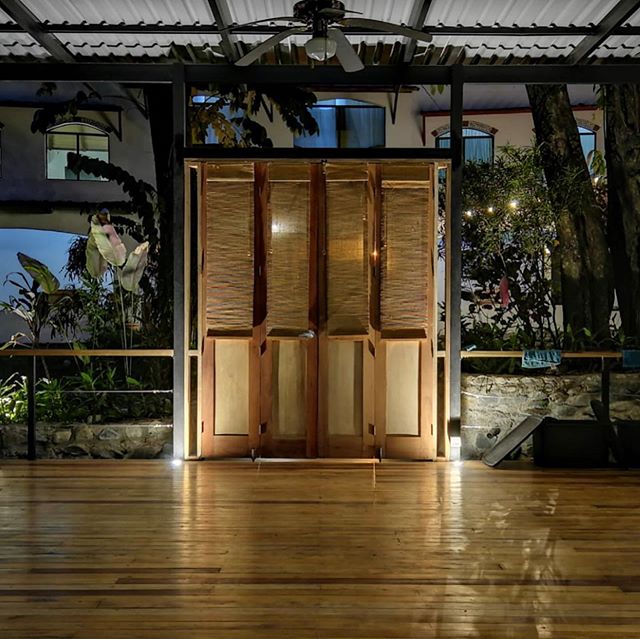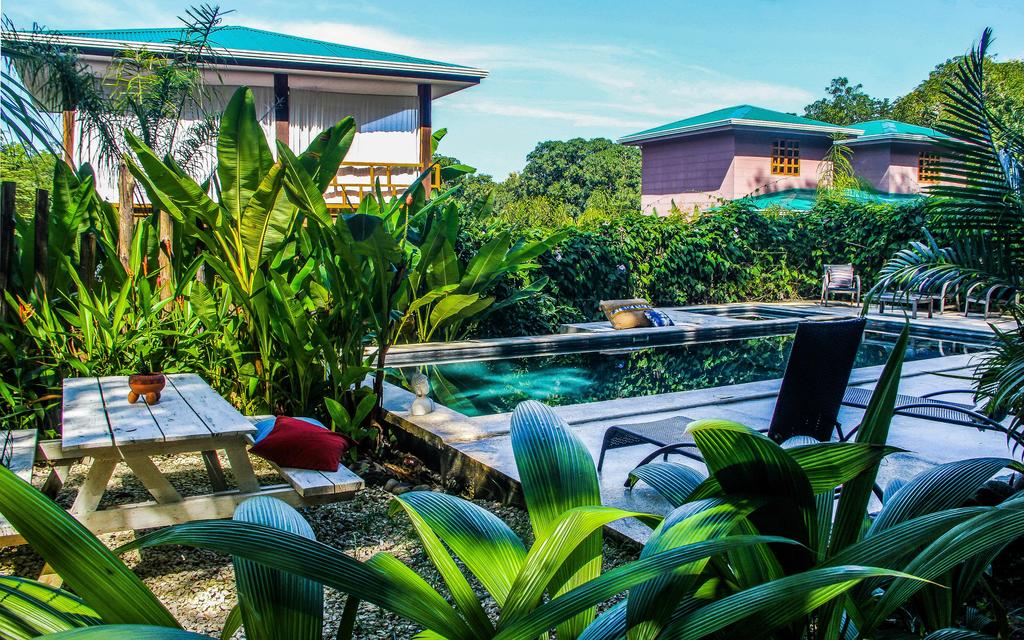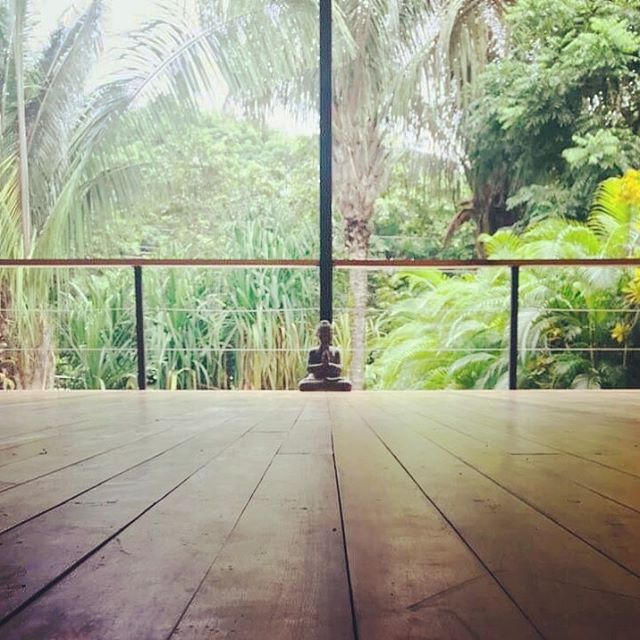 Believe is one of the more established Surf and Yoga camps in Santa Teresa. They have two accommodation facilities, one is a classic surf lodge with a backpacker vibe and the other is a collection of private cottages called The Believe Villas, that offers a higher level of comfort and convenience.
Program: Retreats are customizable, but the basic 7 day package includes 3 surf lessons, twice daily yoga classes and one extra activity, which could be either zip-lining, horseback riding or an additional surf lesson.
What We Like: It's nice to see a surf and yoga lodge with a wide variety of accommodation options that are appropriate for couples, families or simply those wishing for a bit more privacy and comfort. Believe even has a partnership with a local resort for those who want a full-service hotel experience.
Cost: The 7 night Believe Villas package starts at $1100
Address: Santa Teresa main road, 150 meters north from Lora Amarilla Pub Just after Mar-a-Mar Resort, Puntarenas Province, 60111, Costa Rica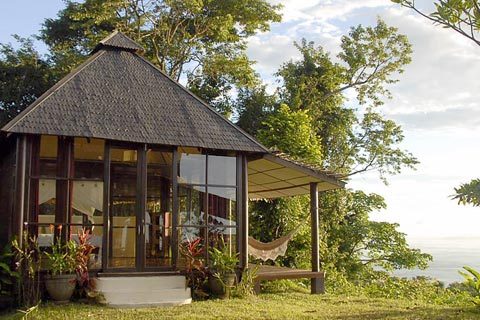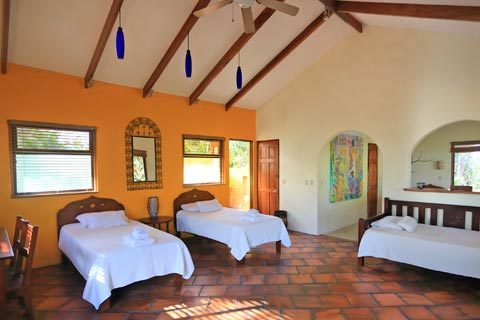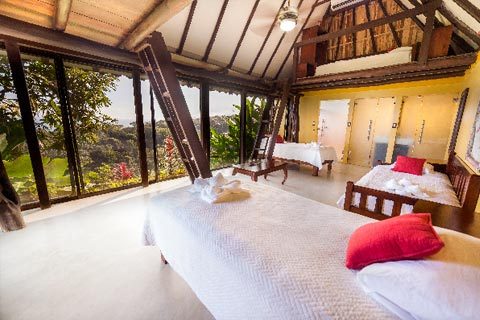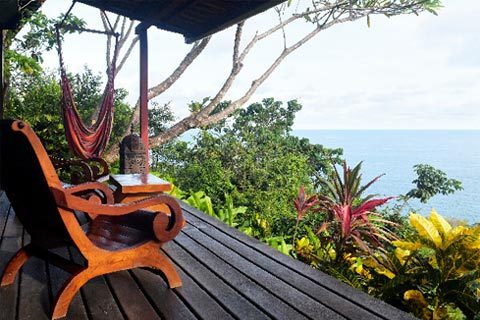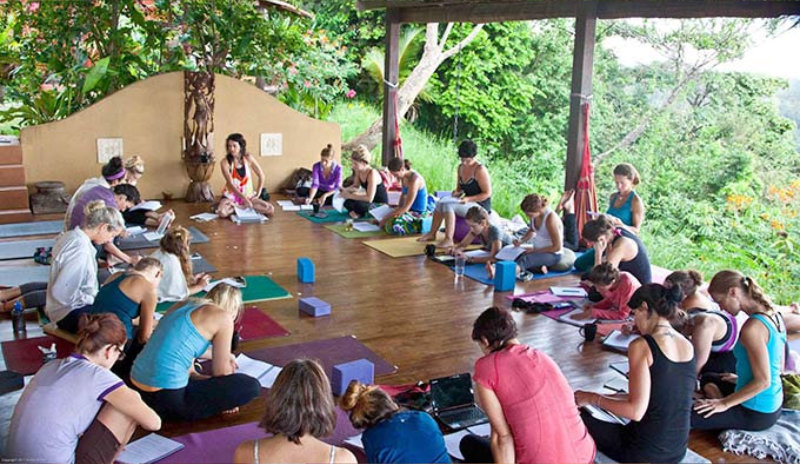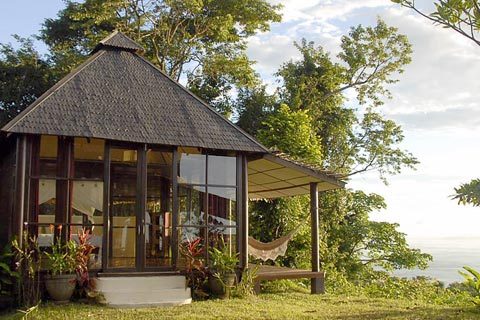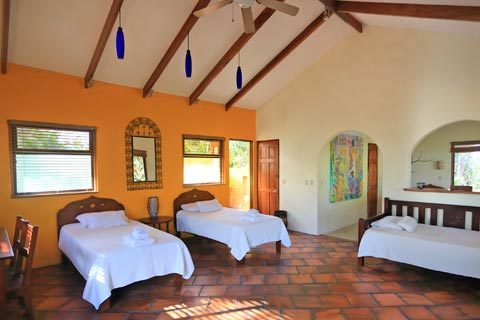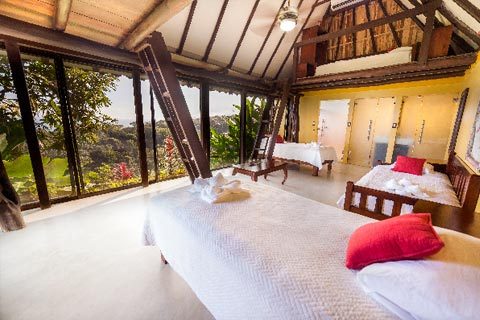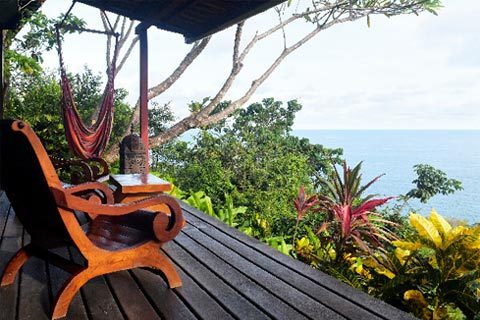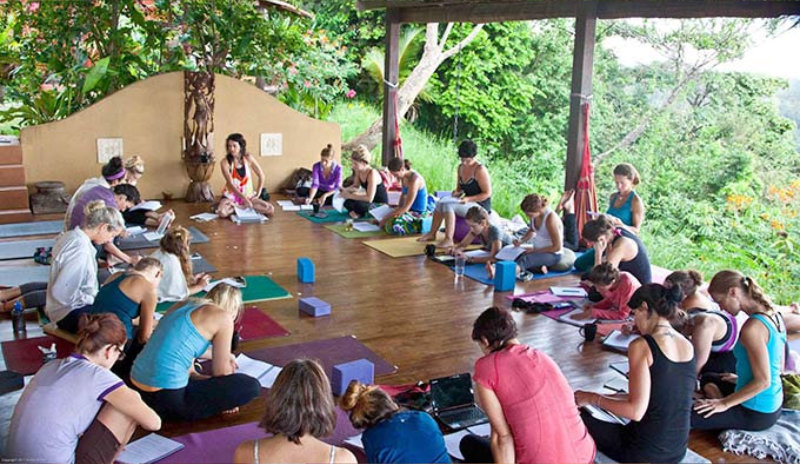 Anamaya is an upscale yoga retreat located in the popular resort town of Montezuma. They offer a variety of accommodation options from dorm style to some wonderfully unique private casita cottages.
Program: Anamaya's basic retreat is a 7 day package that runs once a week. It could be customized in a variety of ways to include yoga, surfing, adventure sports or spa services. Their Yoga and Rejuvenation Retreat package is a particular highlight, which includes ten yoga classes, two 60 minute massage treatments, a cooking class, a salsa lesson and several exciting outings.
What We Like: Anamaya's cottage accommodations are unique and a lot of fun. Some feature private balconies with built-in multiple person bathtubs. One features your own private tower, and one is a self-contained luxury treehouse!
Cost: Packages can be customized. The 7 day Yoga and Rejuvenation package with single deluxe accommodation is $2260.
Address: Anamaya Rd, Puntarenas Province, Costa Rica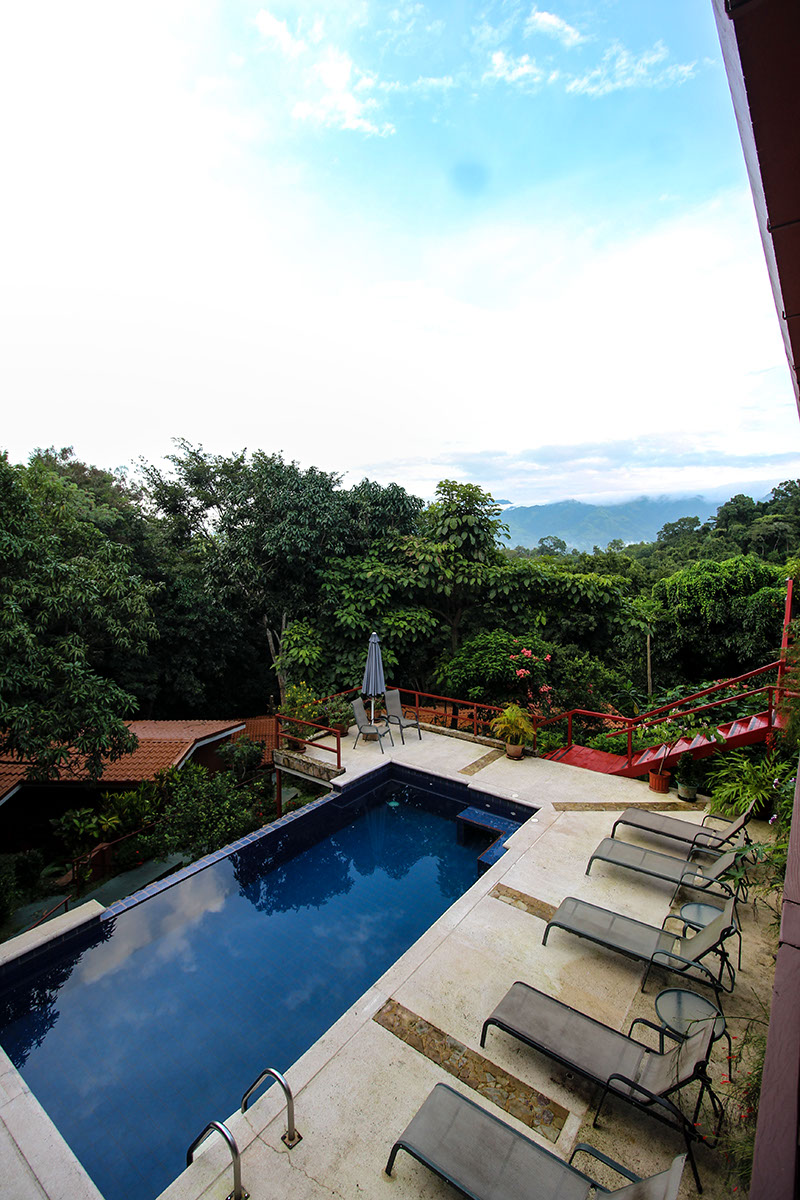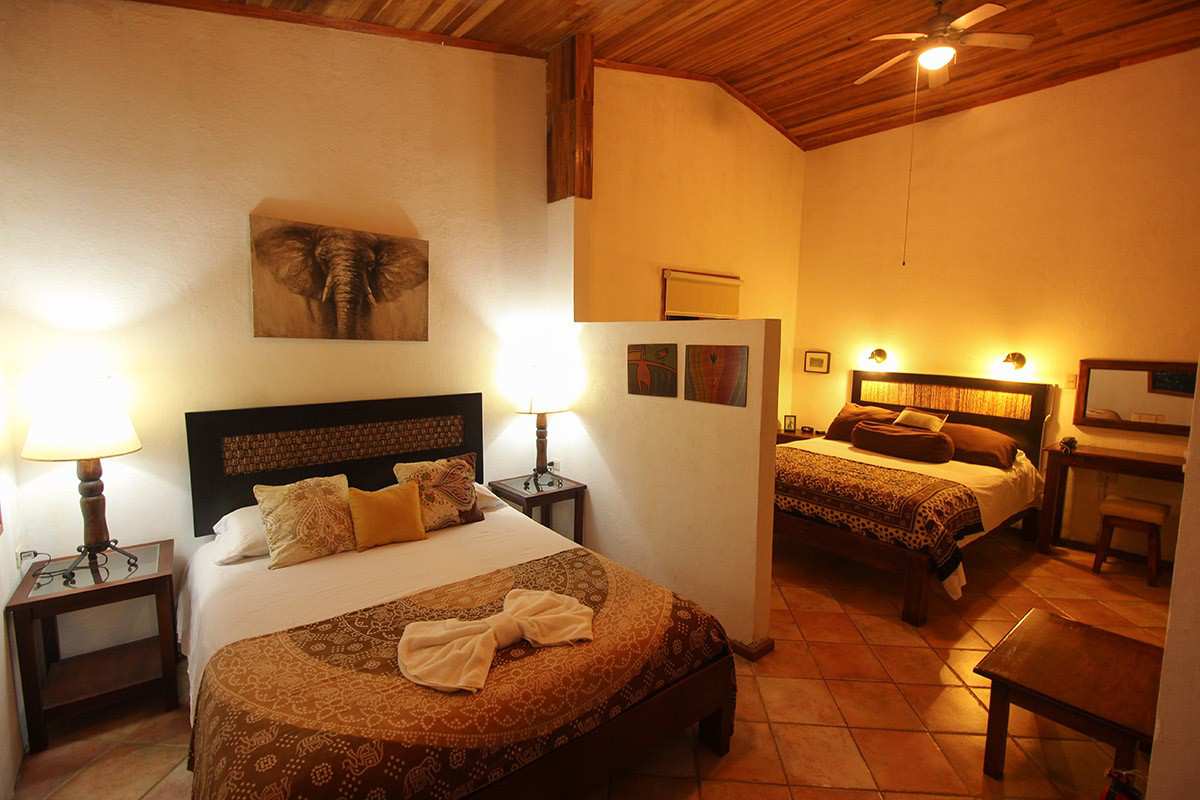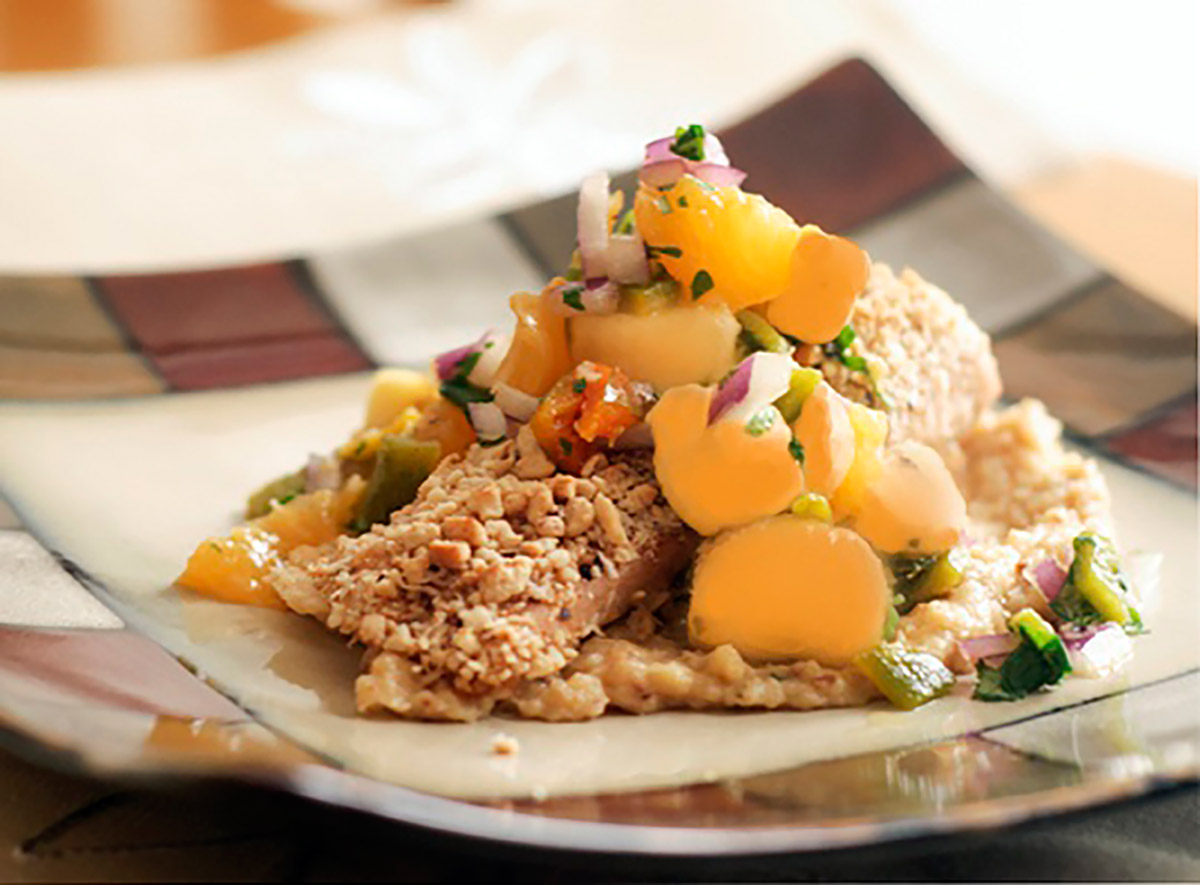 amatierra-yoga-retreat-and-wellness-center-costa-rica
cookbook-coco-crusted-mahi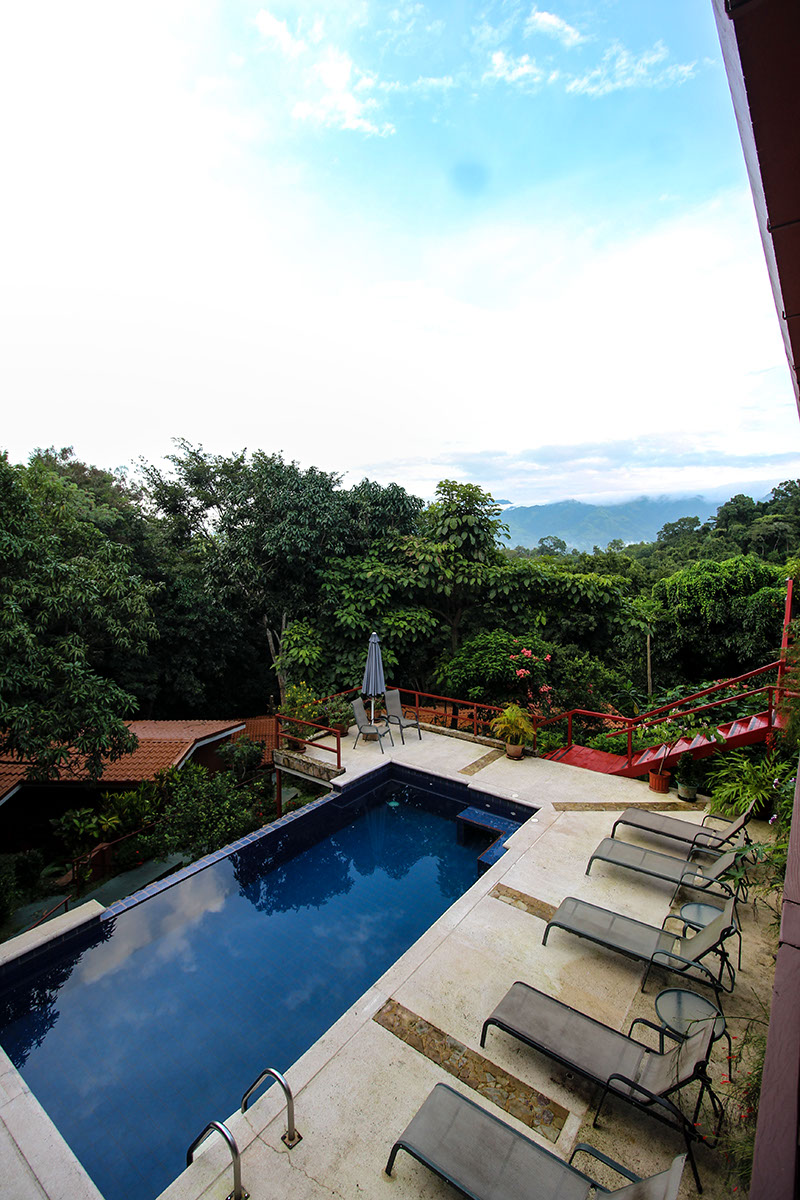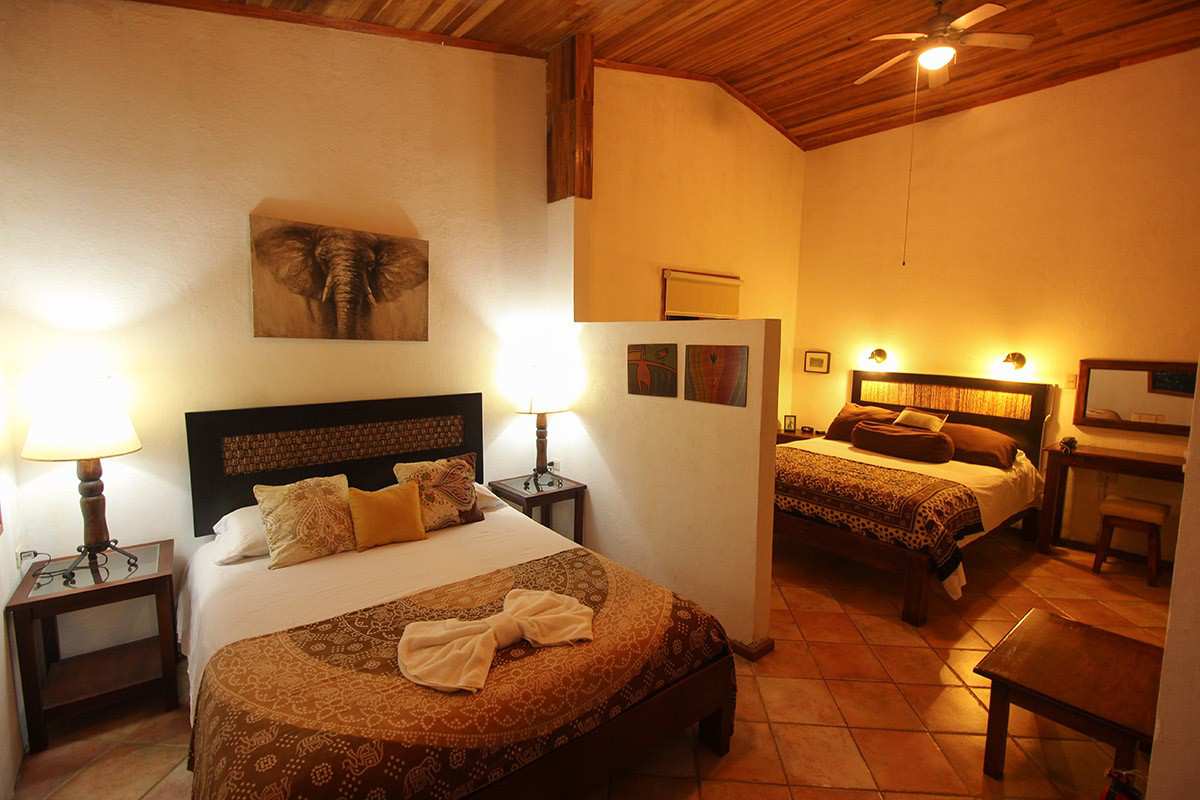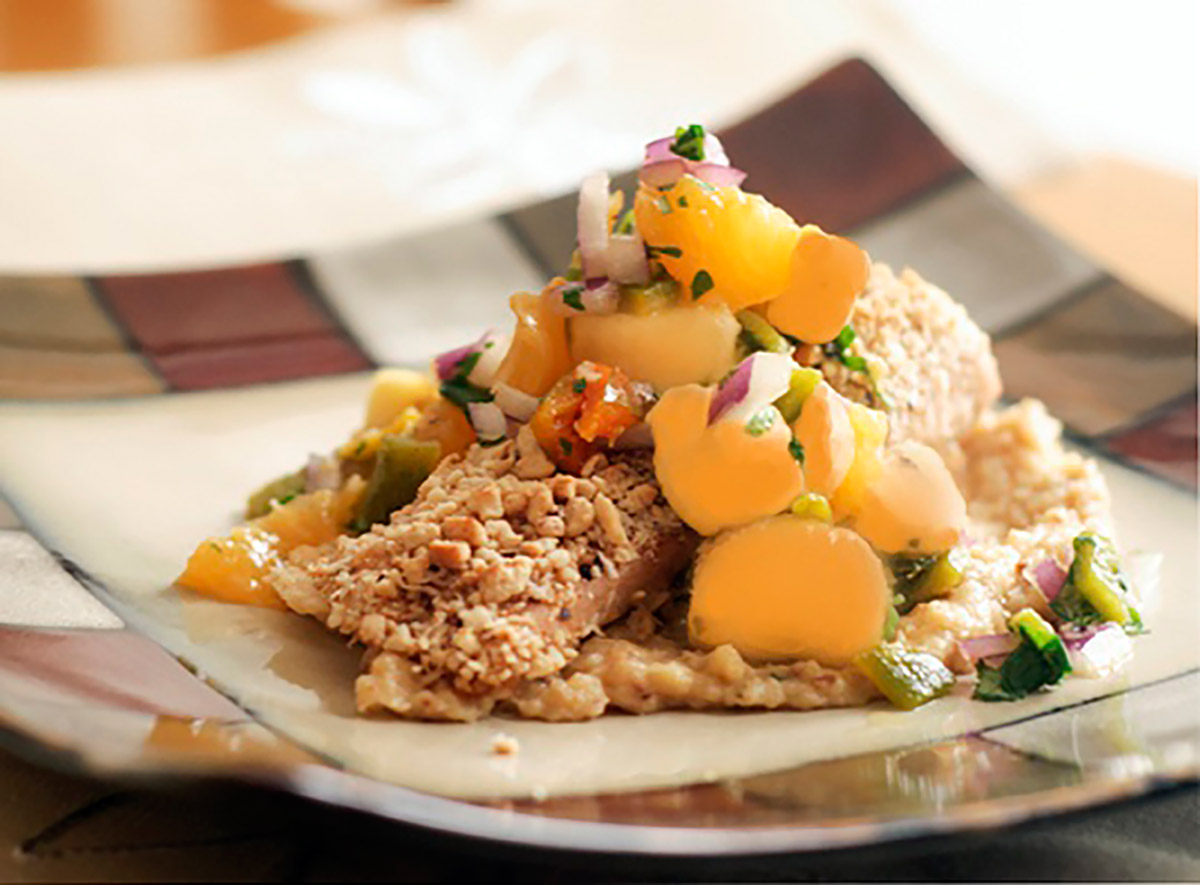 Ama Tierra is a retreat and wellness centre located about an hour southwest of San Jose, on the road to the Pacific Coast. They are a sustainable property that produces much of their own food from an organic garden, hydroponic greenhouses and free-range chickens for eggs.
Program: Their 7 night Yoga and Wellness package features daily yoga and meditation classes, 3 gourmet organic meals a day a one hour massage session and a full day guided tour of the Carara National Park. Airport transfer is also included in the price.
What We Like: The area around Ama Tierra has recently become well-known as a bird-watcher's paradise! Within the 8 acres of Ama Tierra's property, over 65 species of bird have been identified, and many more call the surrounding region home. Toucans, Hawks, Parakeets and Hummingbirds are all regular visitors!
Cost: Their 7 day Yoga and Wellness Package is $1750 for single occupancy.
Address: San José Province, Turrubares, 10111, Costa Rica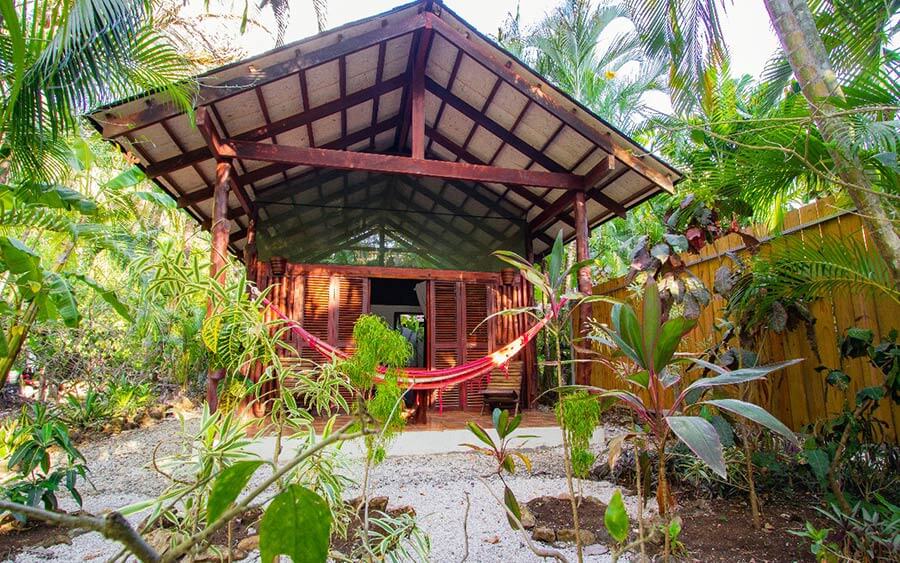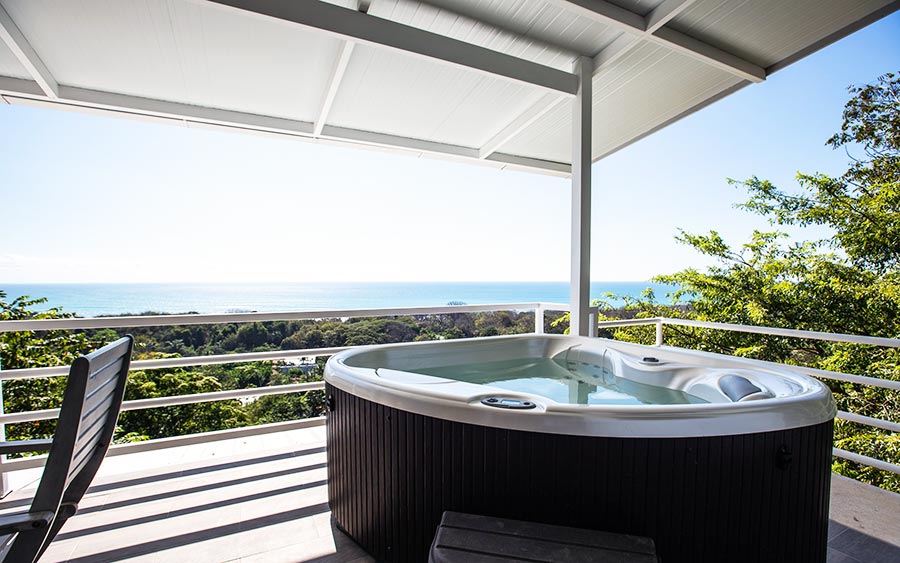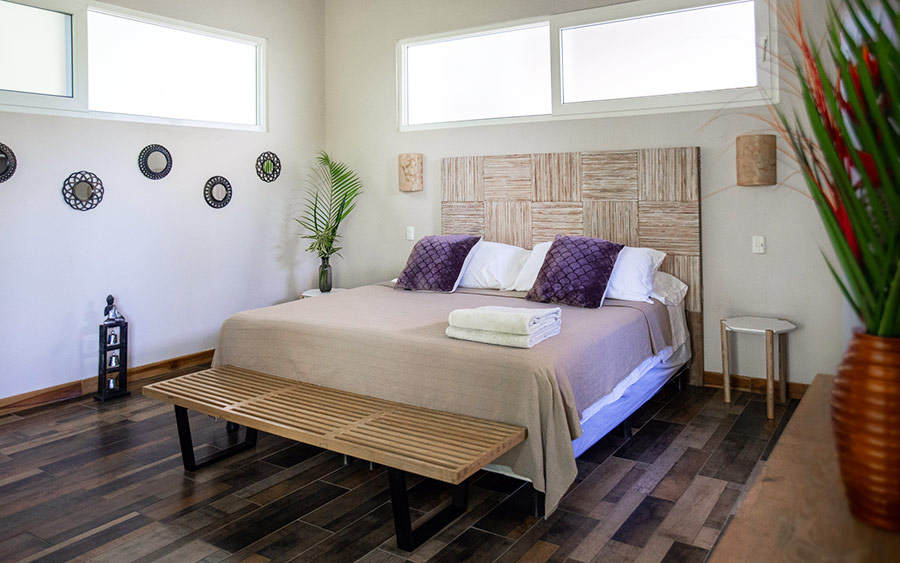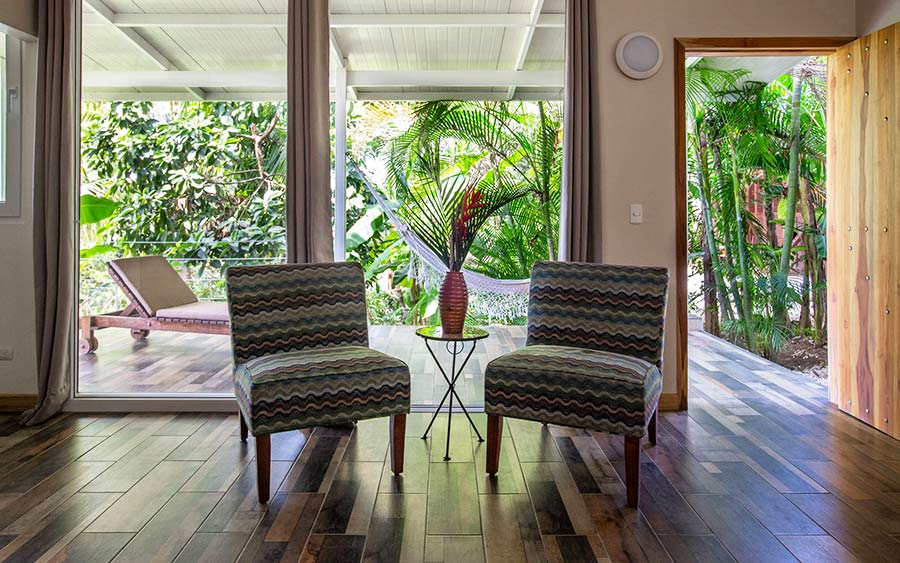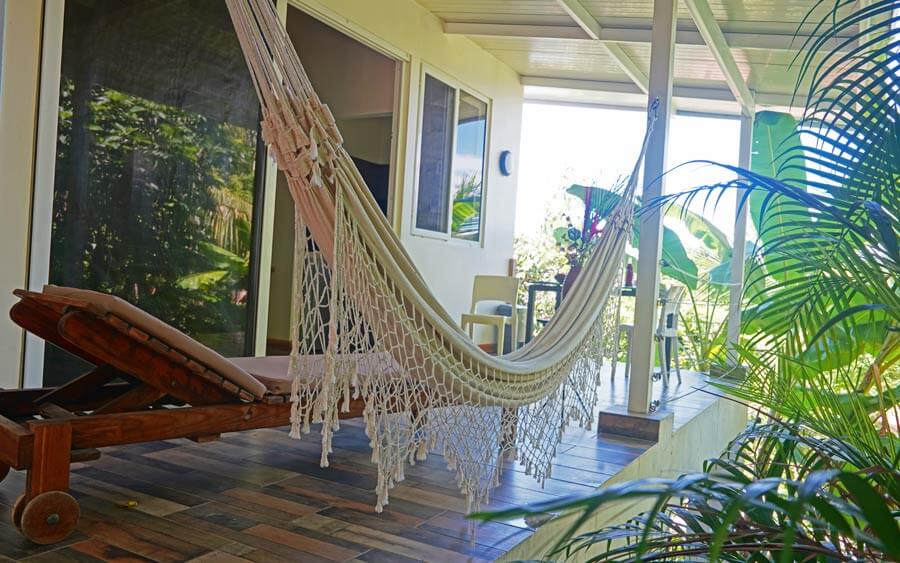 house-private-bungalow-funkymonkeylodge-rooms-santa-teresa-costa-rica
treetop-oceanview-jacuzzi-upper-apartment-santa-teresa-funky-monkey-hotel-lodge
funkymonkey-hotel-luxury-apartment-king-size-bed-santa-teresa-costa-rica
funkymonkey-hotel-luxury-apartment-living-area-santa-teresa-costa-rica
hammock-garden-view-luxury-apartment-funky-monkey-hotel-costa-rica-santa-teresa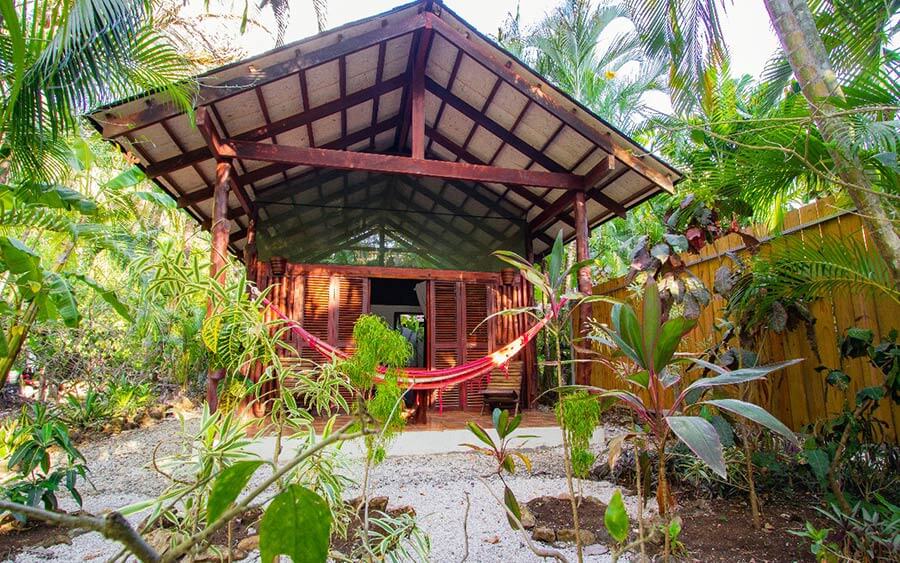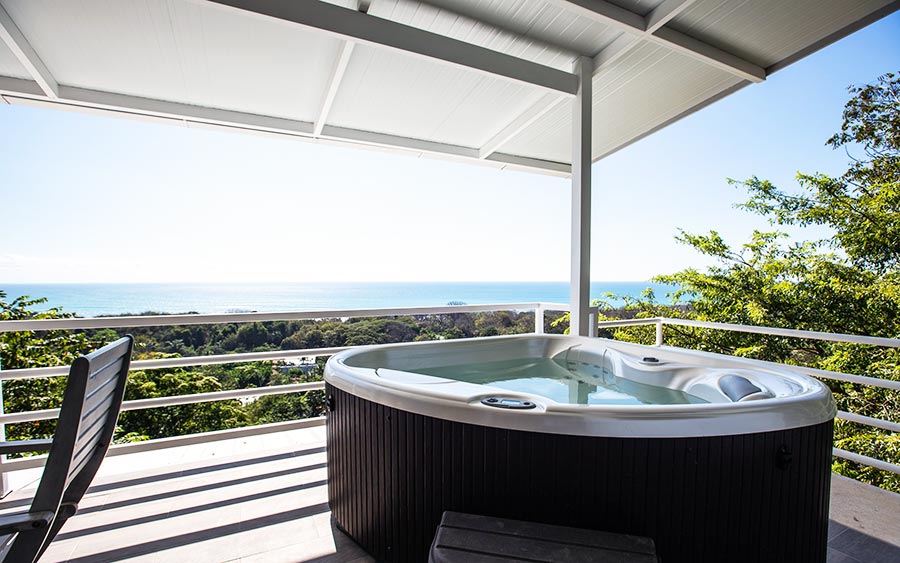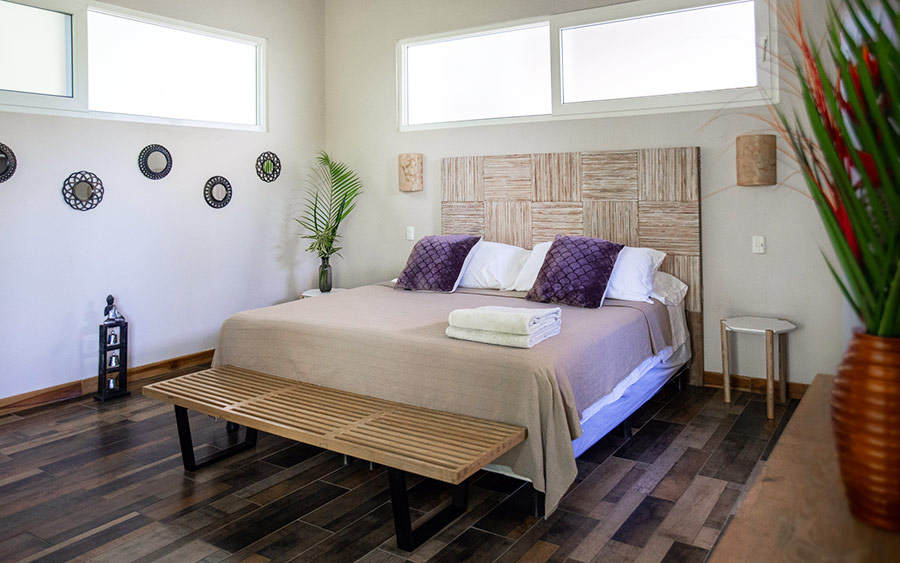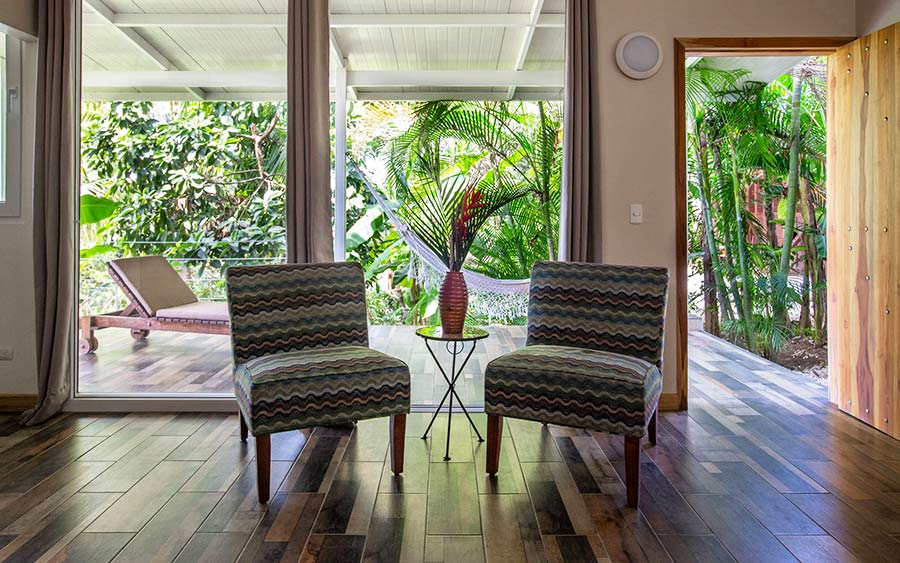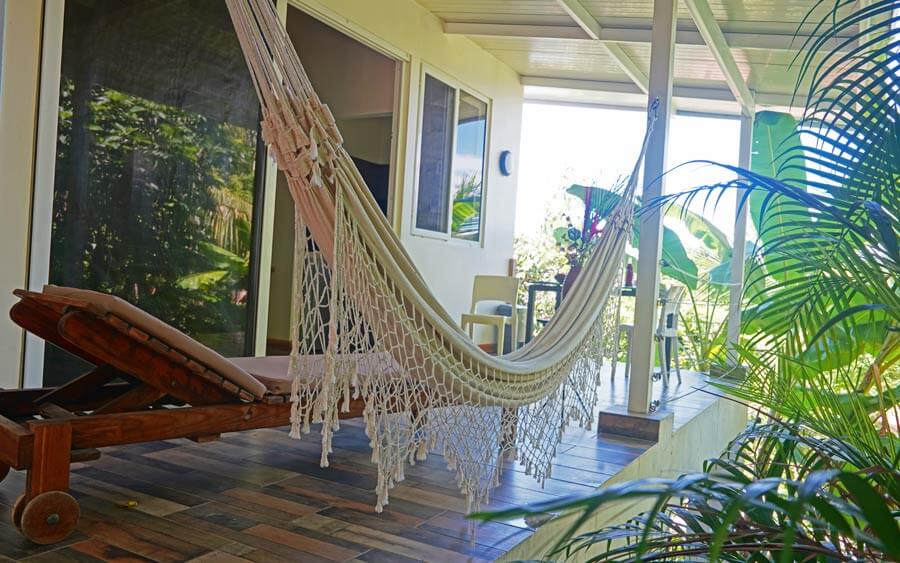 Funky Monkey is an upscale surf and yoga camp in the popular beach destination of Santa Teresa. They are a local industry leader in beachfront vacations and their hotel offers accommodations that range from shared rooms to luxury apartments Jacuzzi bathtubs, king-size beds and ocean views.
Program: Their surf and yoga camp packages are fully customizable, but their standard offering is a 5 day stay that features 3 yoga classes or 1 aerial silk class, 2 surf lessons, daily breakfast and dinner and free use of the yoga and aerial facilities during your stay
What We Like: Funky Monkey was one of the first facilities in the area to do the surf and yoga camp thing, a formula which has now become standard world-wide, and have been in operation since 2001. They have a proven track record for both service and instruction in both surfing and yoga, and have grown into one of the most reliable hotels in the area.
Cost: Cost varies depending on the season and the level of accommodation. During the high season, their 5 day surf and yoga package with single occupancy in a private apartment costs $1200.
Address: Santa Teresa Beach, Puntarenas Province, Costa Rica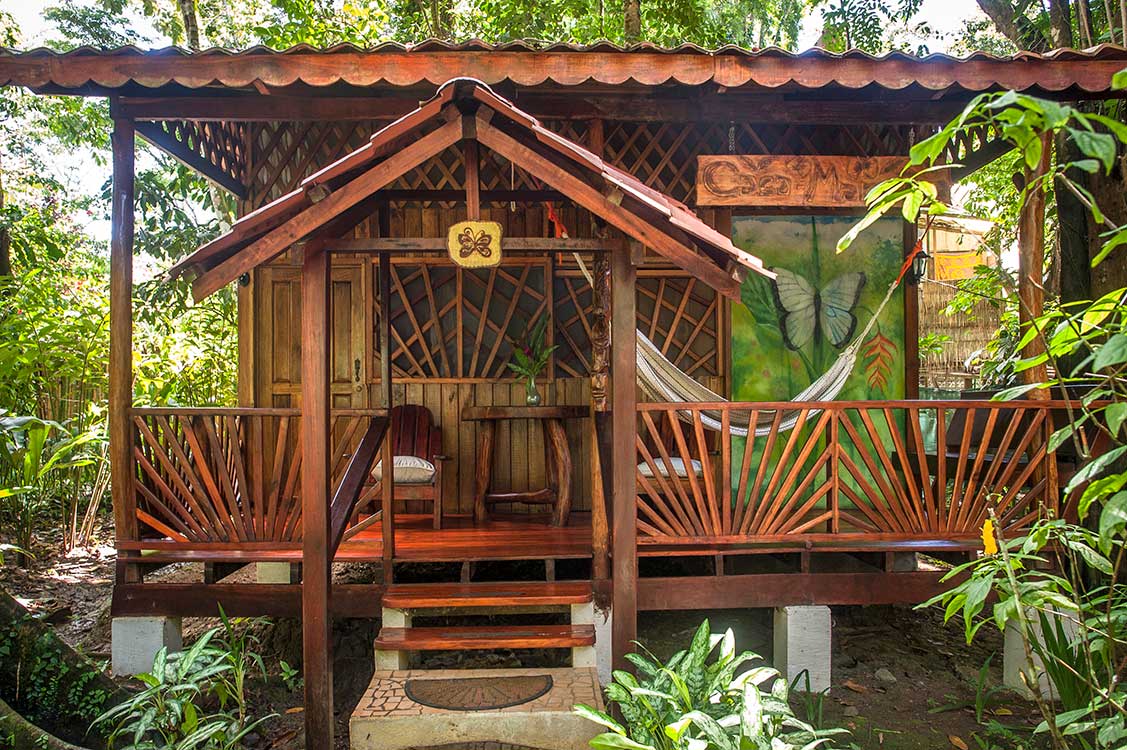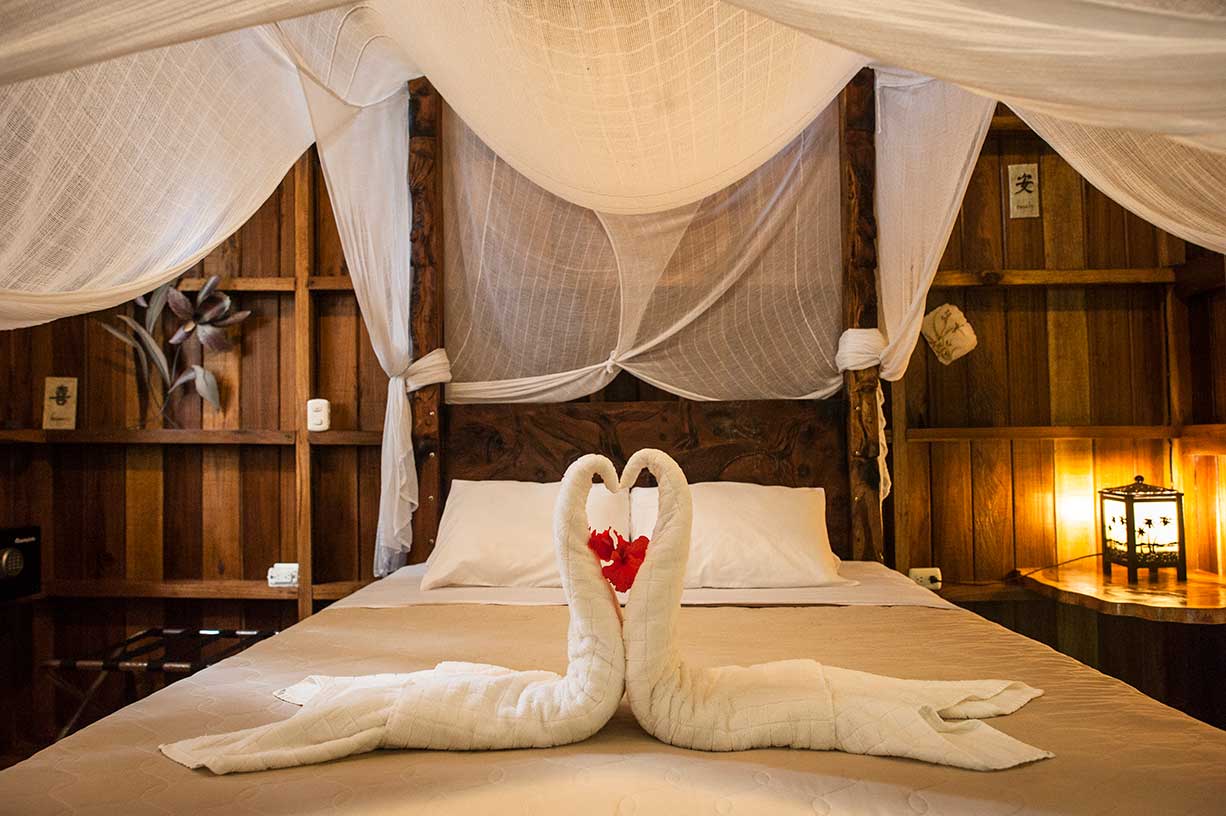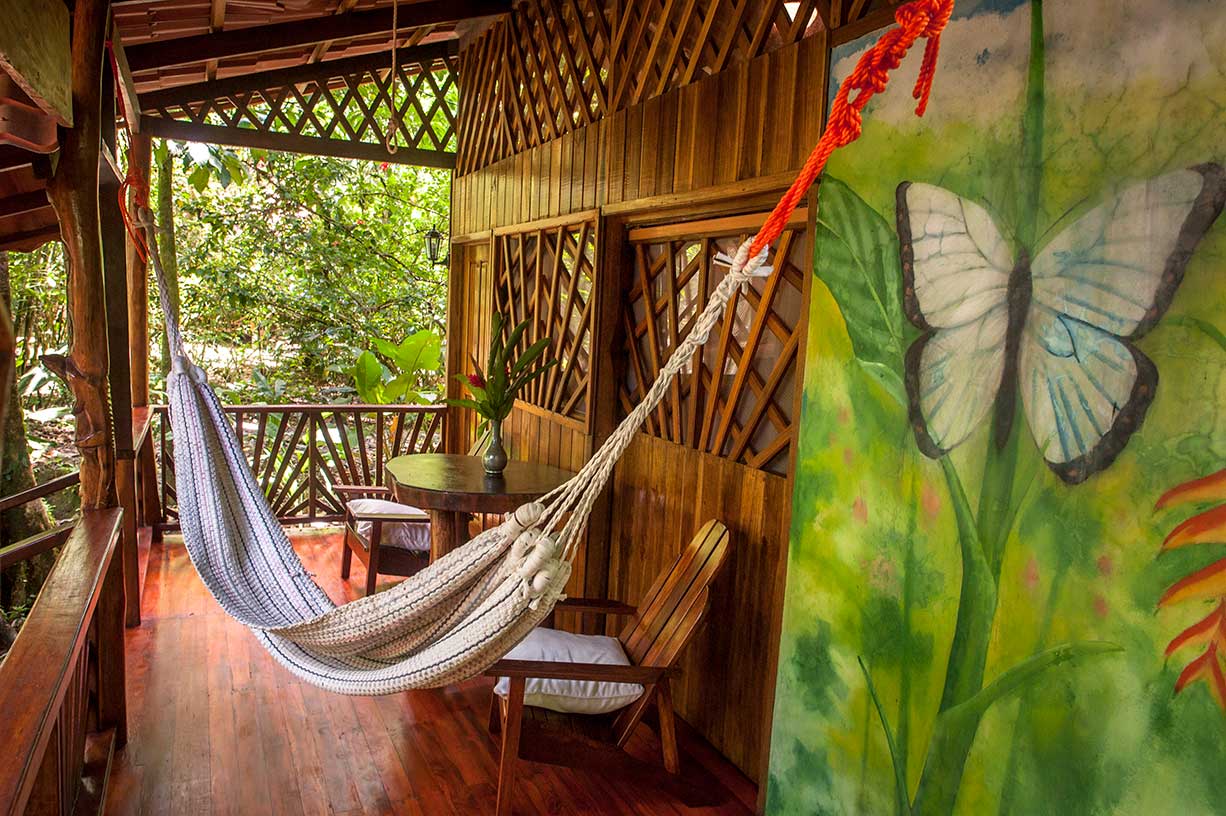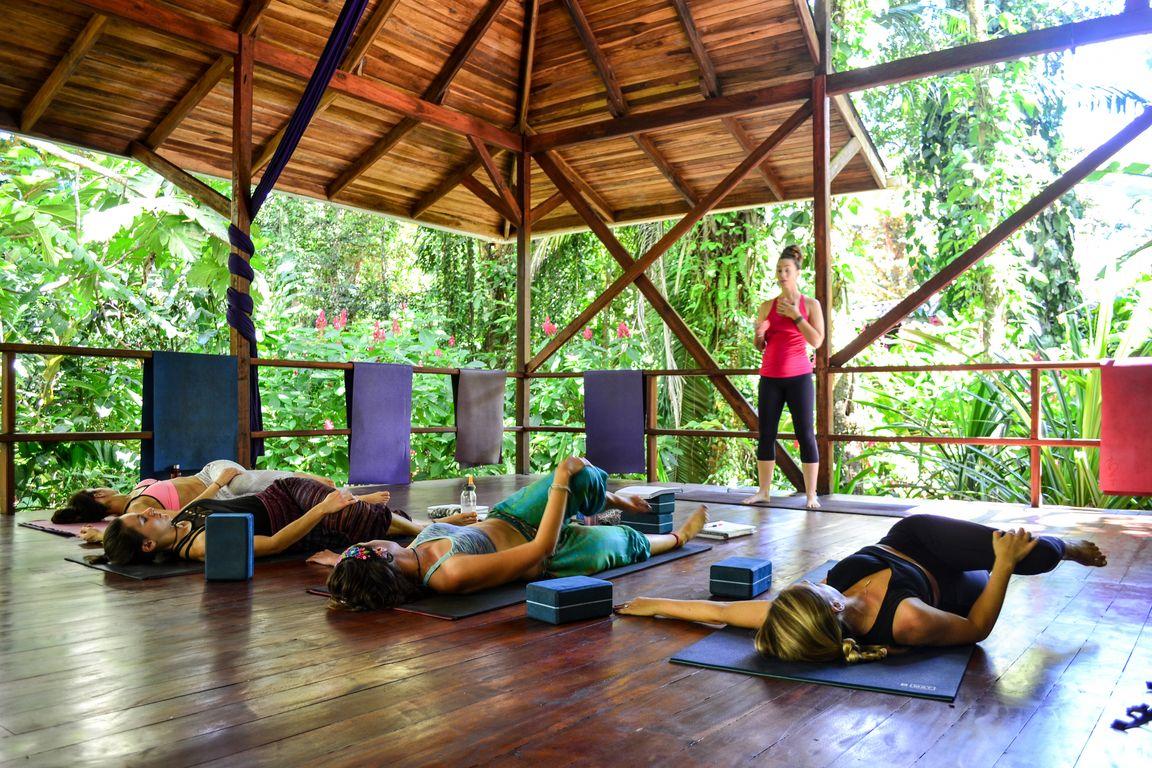 cozy-bungalow-tierra-de-suenos
cozy-bungalow-tierra-de-suenos-bedroom
cozy-bungalow-tierra-de-suenos-outside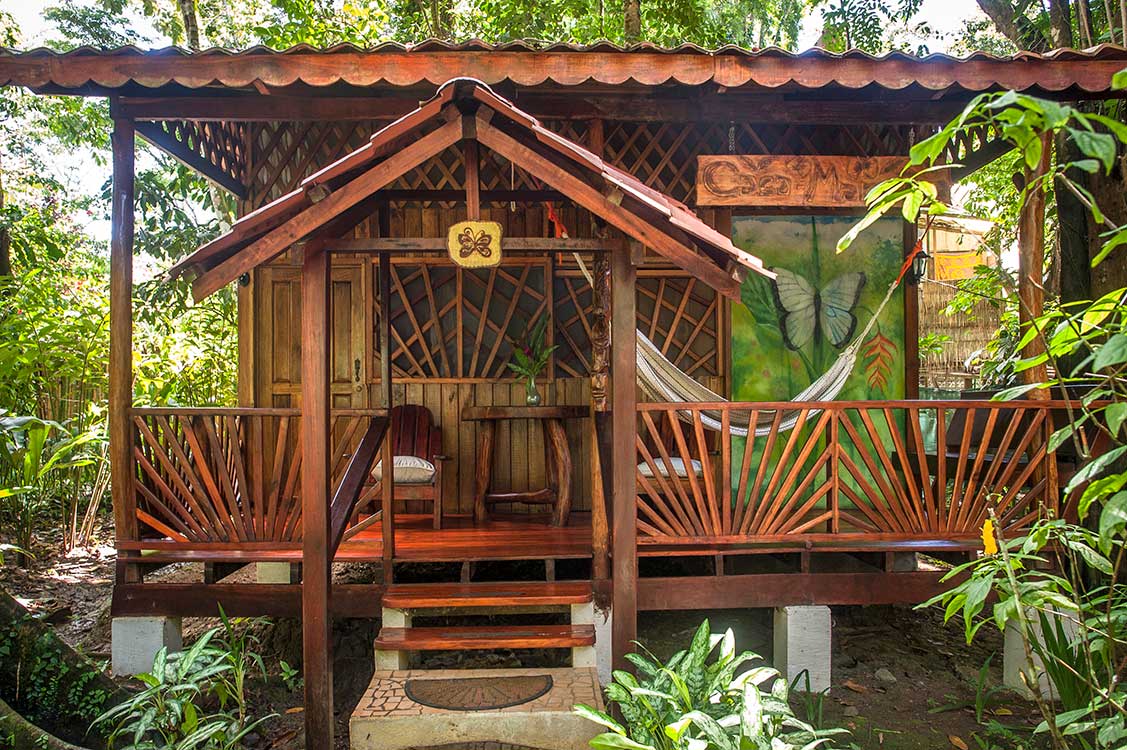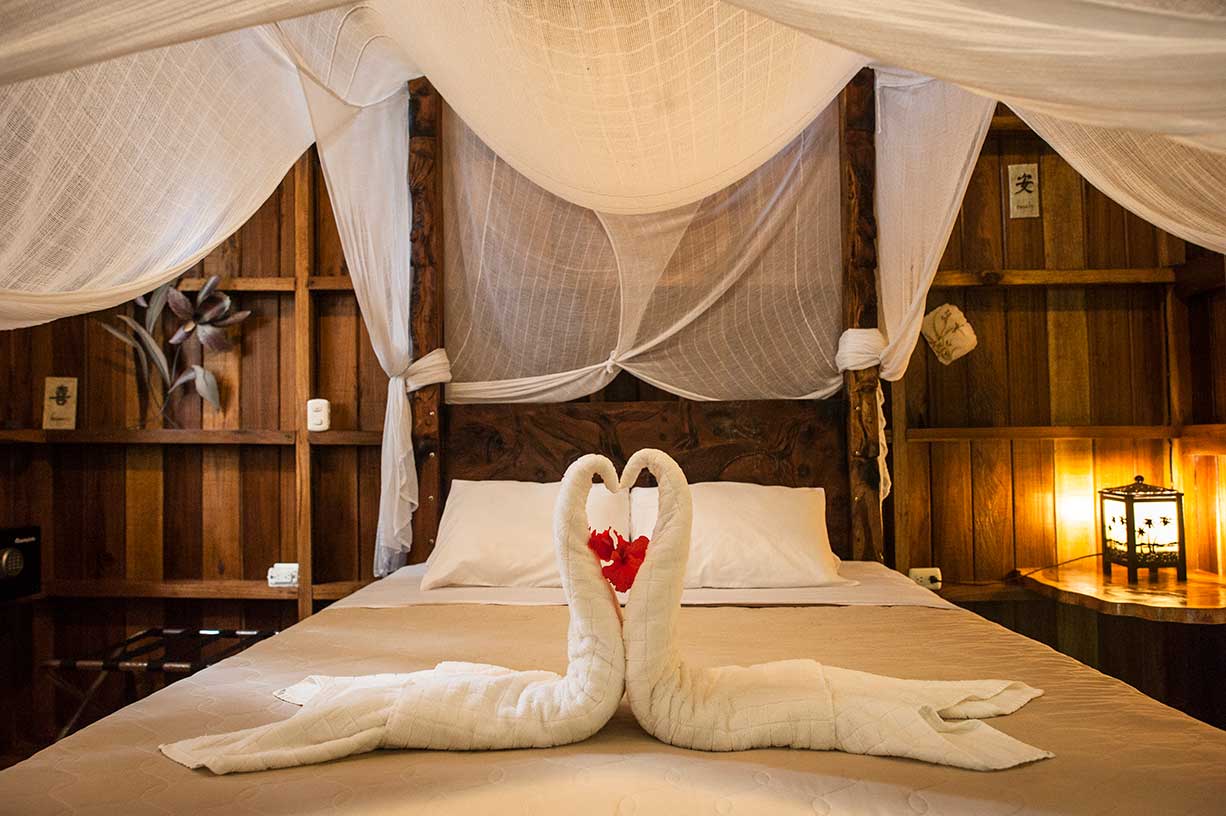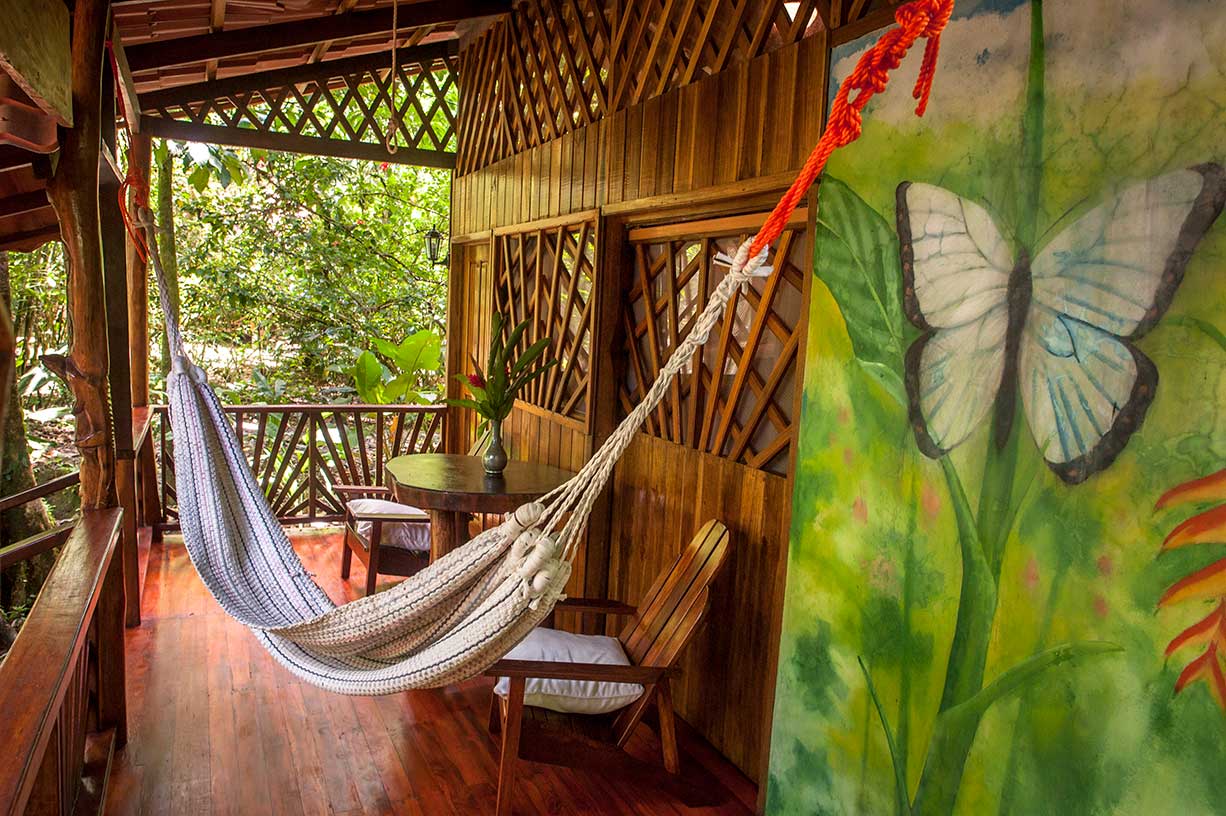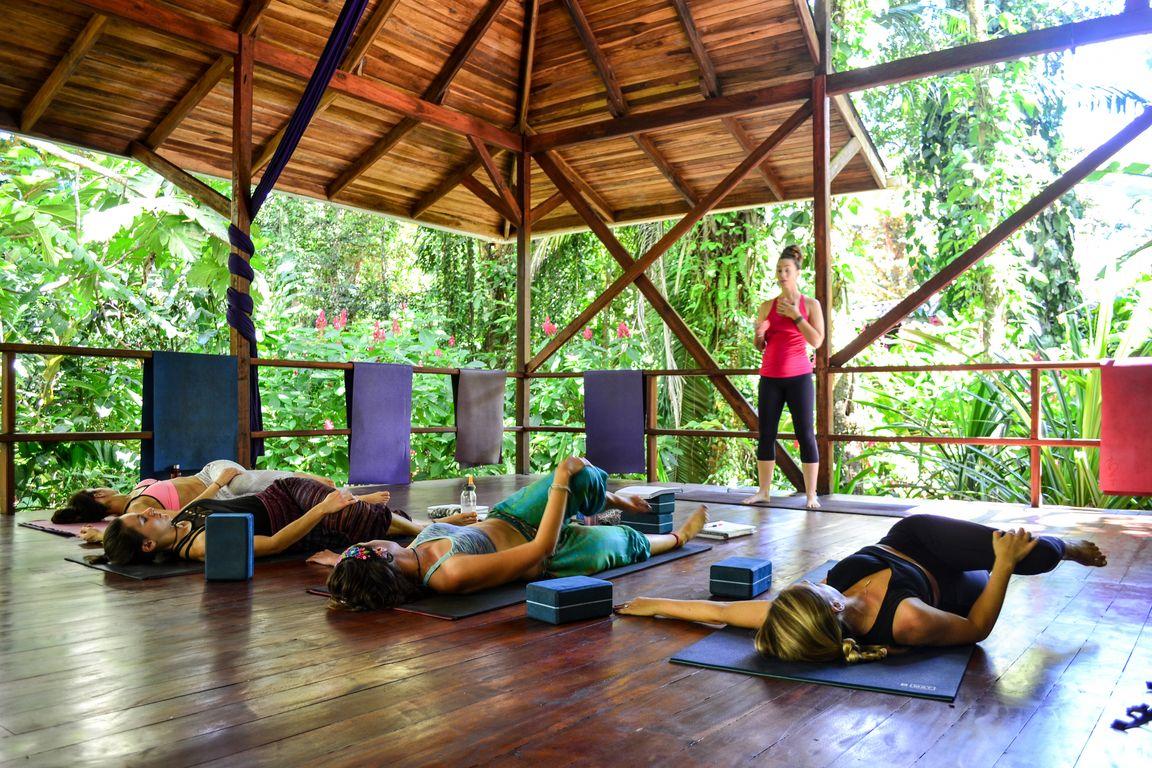 Tierra De Suenos is an eco-tourism resort located in Playa Chiquita, a quiet stretch of beach on the often overlooked Caribbean Coast of Costa Rica. Nestled into the surrounding jungle, it strives to operate with as little impact on the local environment as possible.
Program: They offer yoga retreats in 5 or 8 day formats. Each retreat includes twice daily Yoga sessions that feature Pranayama and meditation, at least one massage treatment, daily plant based meals and access to their infrared sauna.
What We Like: For travellers looking for something a little out of the ordinary, the Carribbean Coast of Costa Rica is a culturally distinct part of the country with deep Afro-Caribbean roots. It offers a laid-back pace of life well outside of the usual tourist hustle.
Cost: A 7 day retreat with accommodations for two people in a shared bungalow is $2297.
Address: 50 al norte de Shawanda Lodge, Limón, Puerto Viejo de Talamanca, 50101, Costa Rica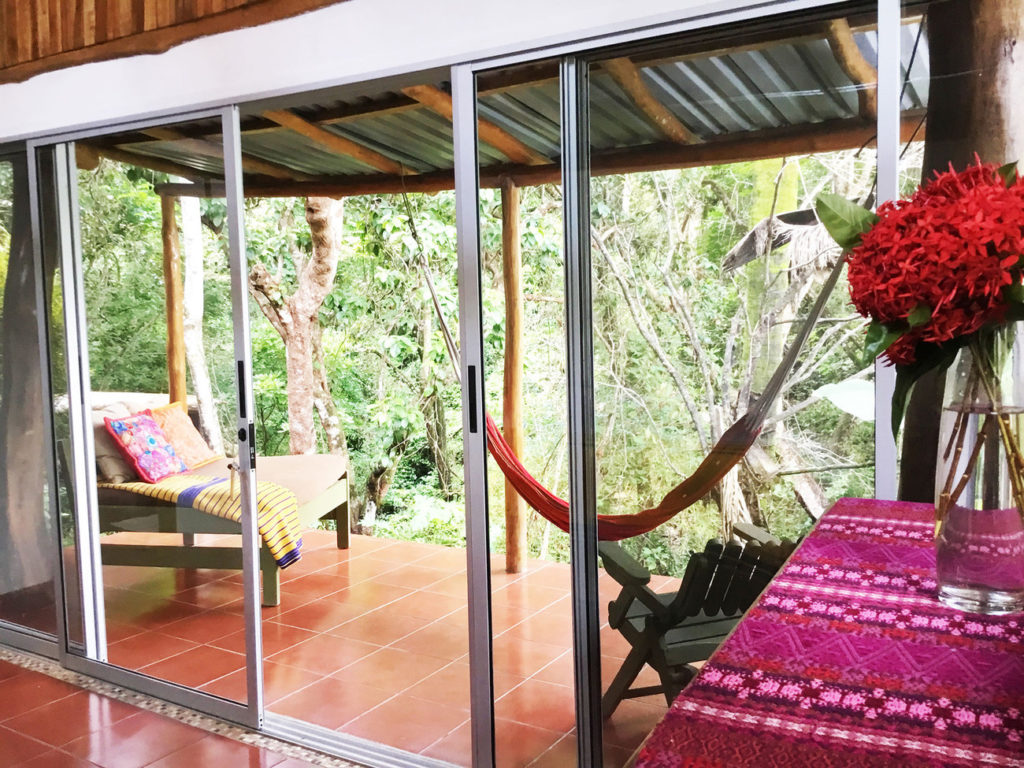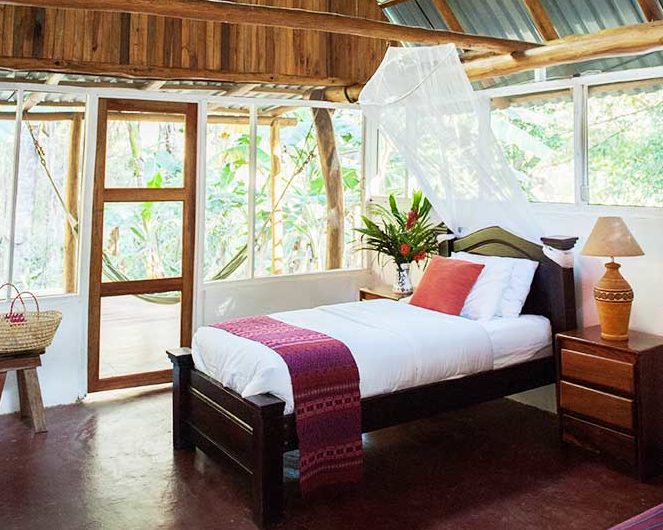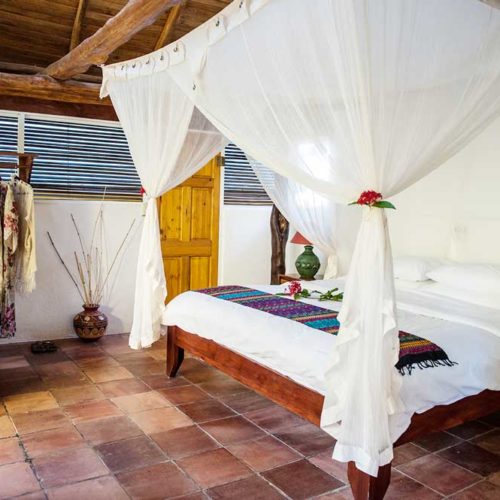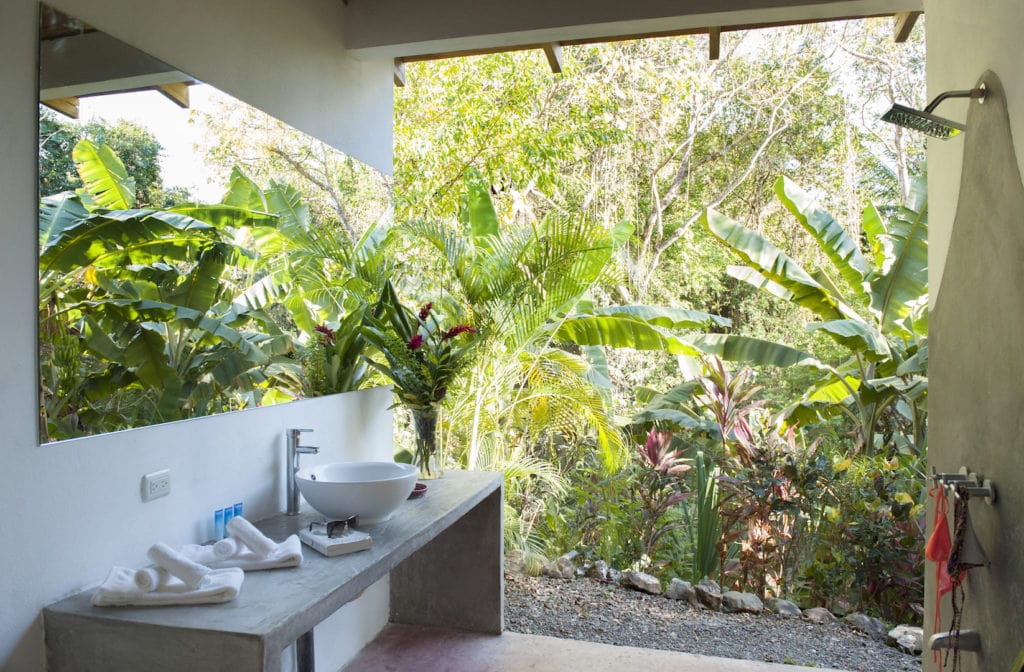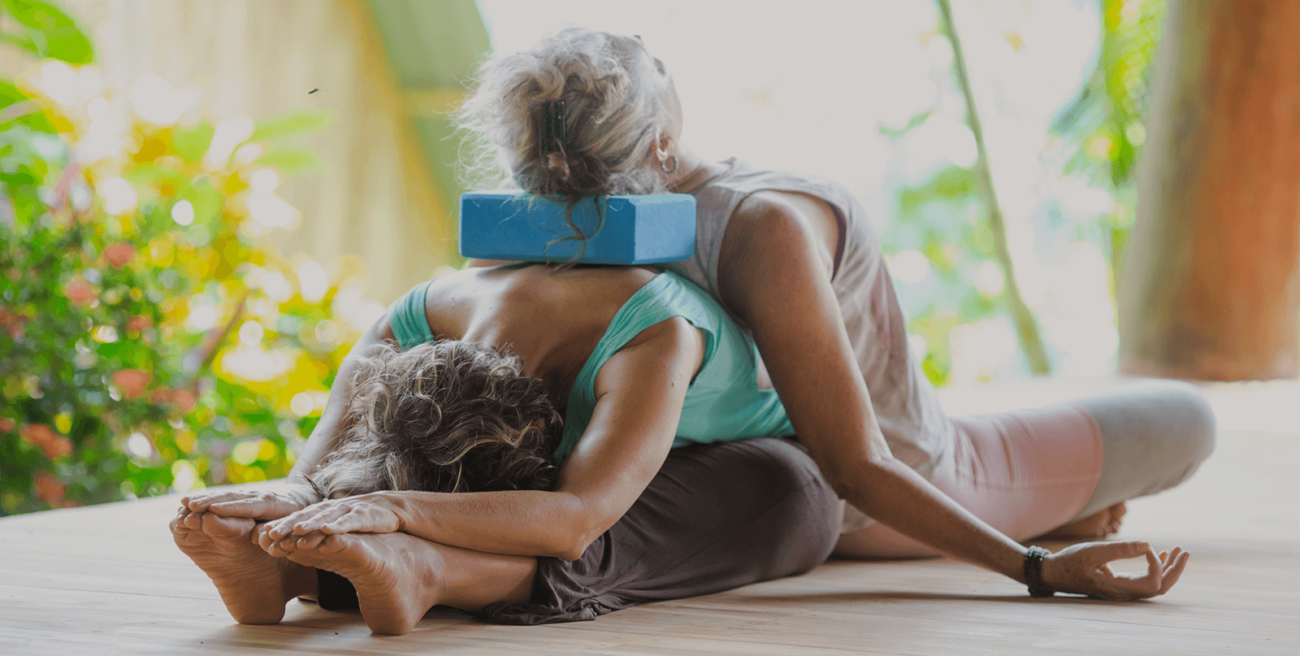 wellness-center-costa-rica7-1024x768
Room-photo-4-e1540693348326
hacienda-del-sol-28-1024x672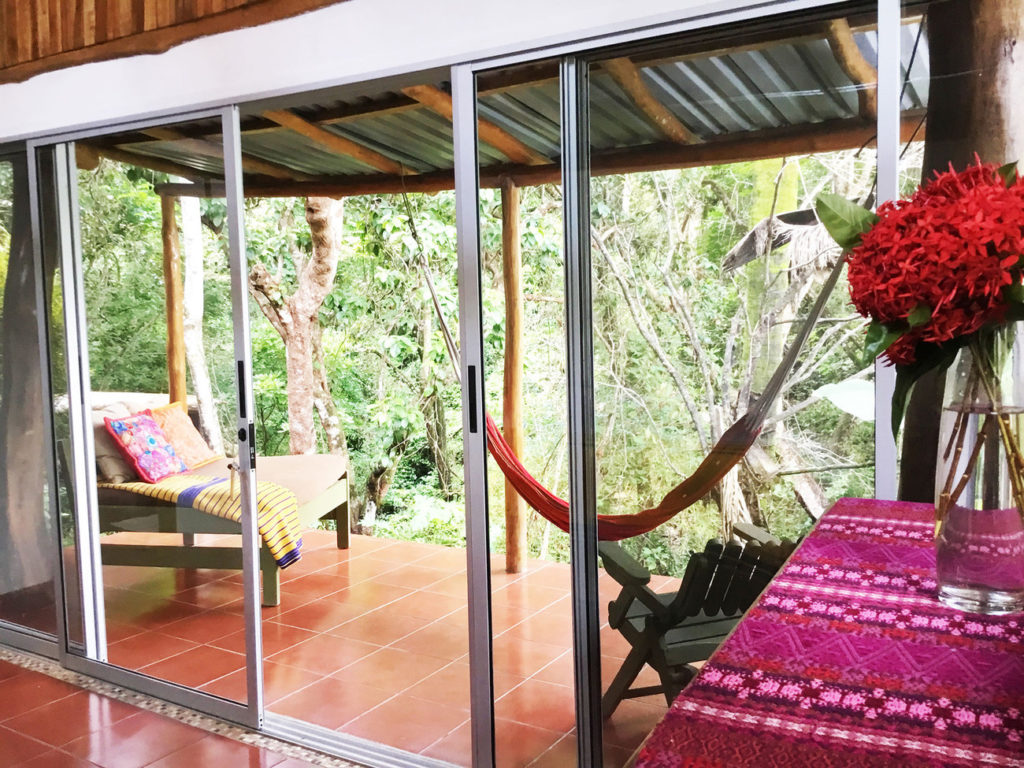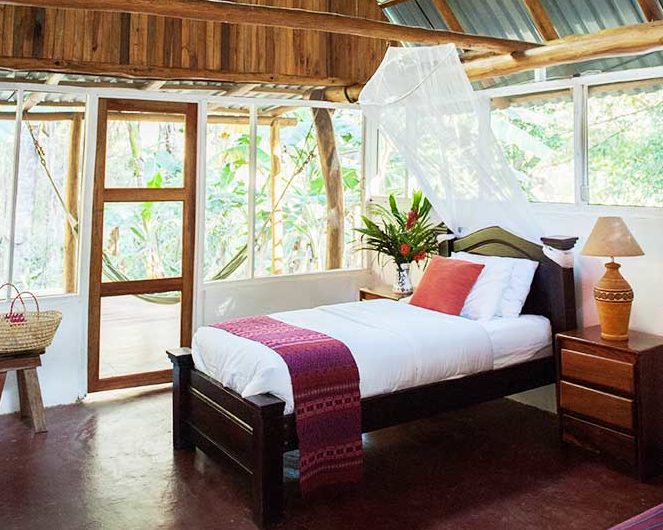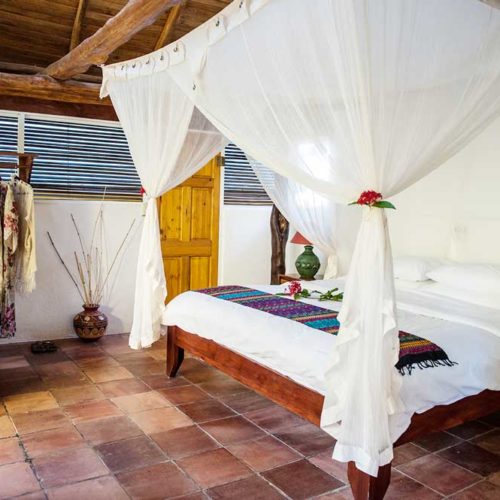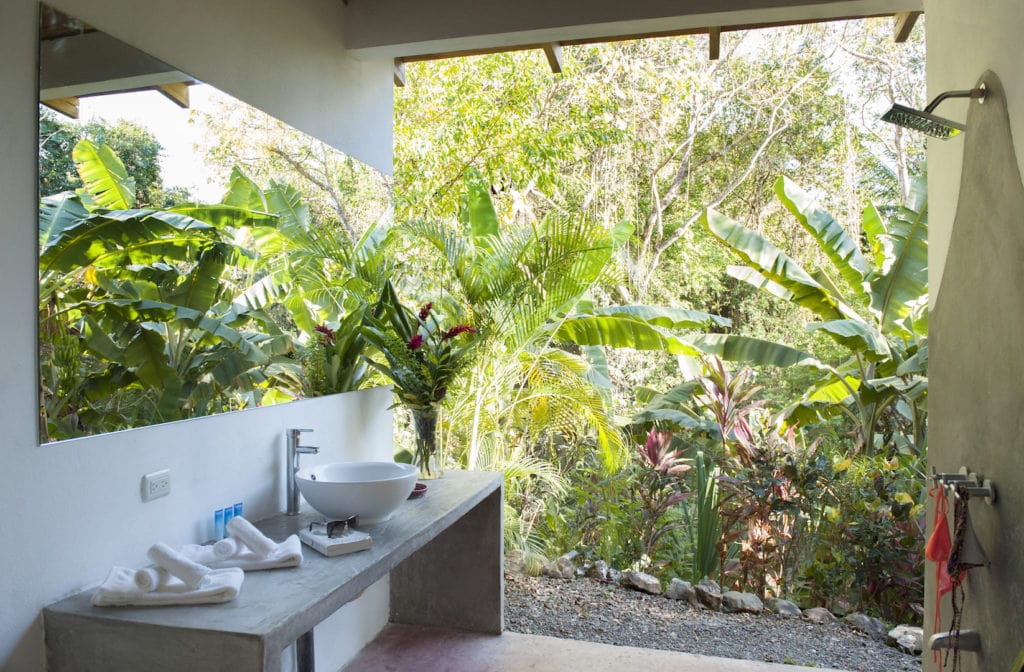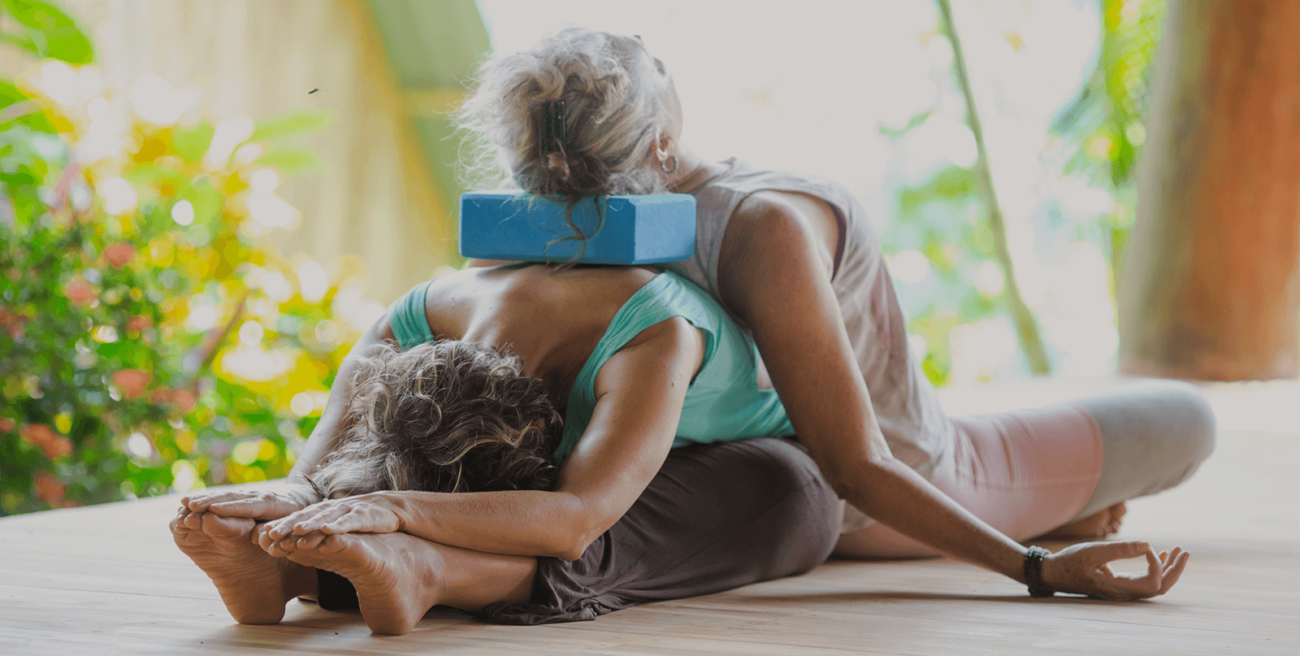 Hacienda Del Sol is a wellness resort in a secluded area outside of Nosara. They offer a number of different all-inclusive yoga, wellness, weight loss and detox retreat packages. They opened in 1995 which makes them one of the oldest retreat centres in Costa Rica.
Program: Their yoga retreats feature a yoga blend of traditional Vinyasa with Animal Movement and Bodyweight Training techniques that they call Primal Fitness. Their Primal Fitness Retreat includes 7 nights accommodation, 3 meals a day, 5 Primal Fitness workshops and 10 movement classes, 3 guided hikes in the surrounding hills and a sunset boat tour.
What We Like: Since Hacienda Del Sol is also a dedicated detox and nutrition retreat, there is a very strong focus on food. Participants can order a menu specially tailored to their dietary needs according to 4 specially designed nutrient dense, anti-inflammatory meal plans.
Cost: Their primal Fitness Retreat starts at $2170 per person during the high season from November to June.
Address: San Juanillo, 160, Provincia de Guanacaste, Costa Rica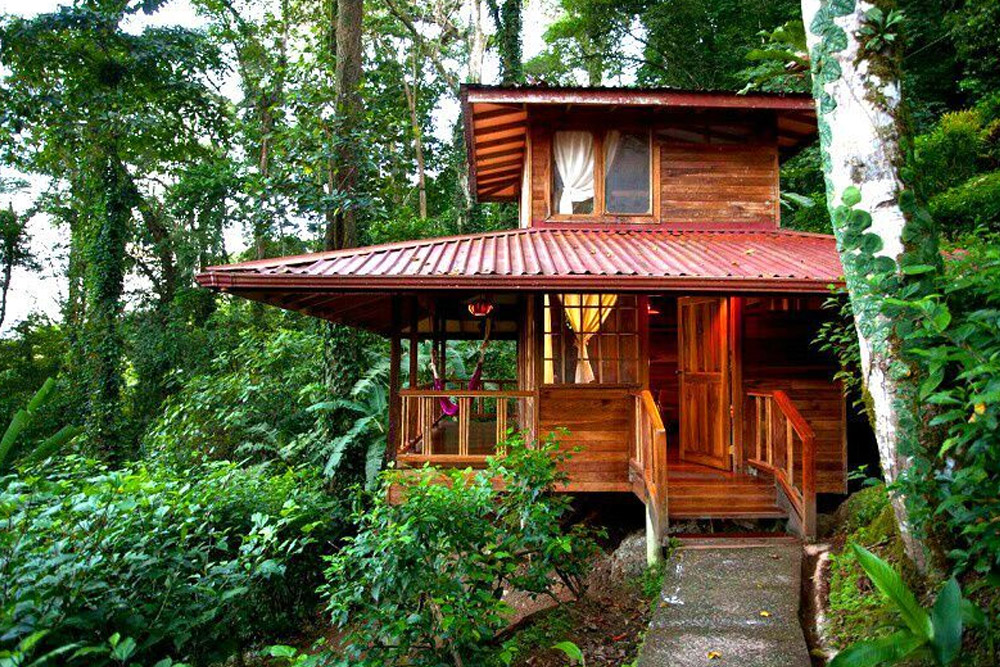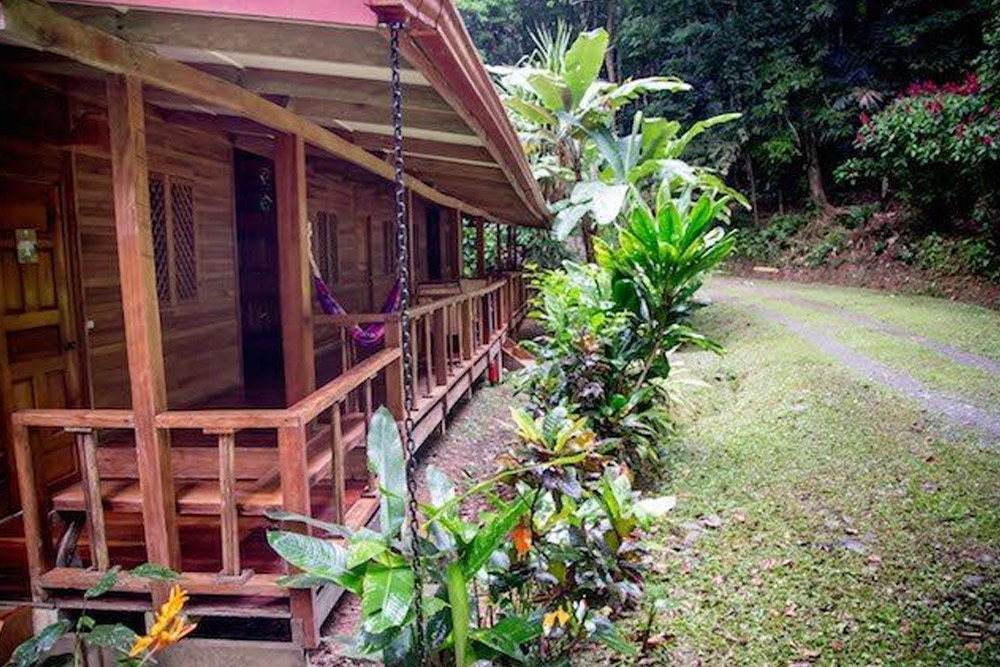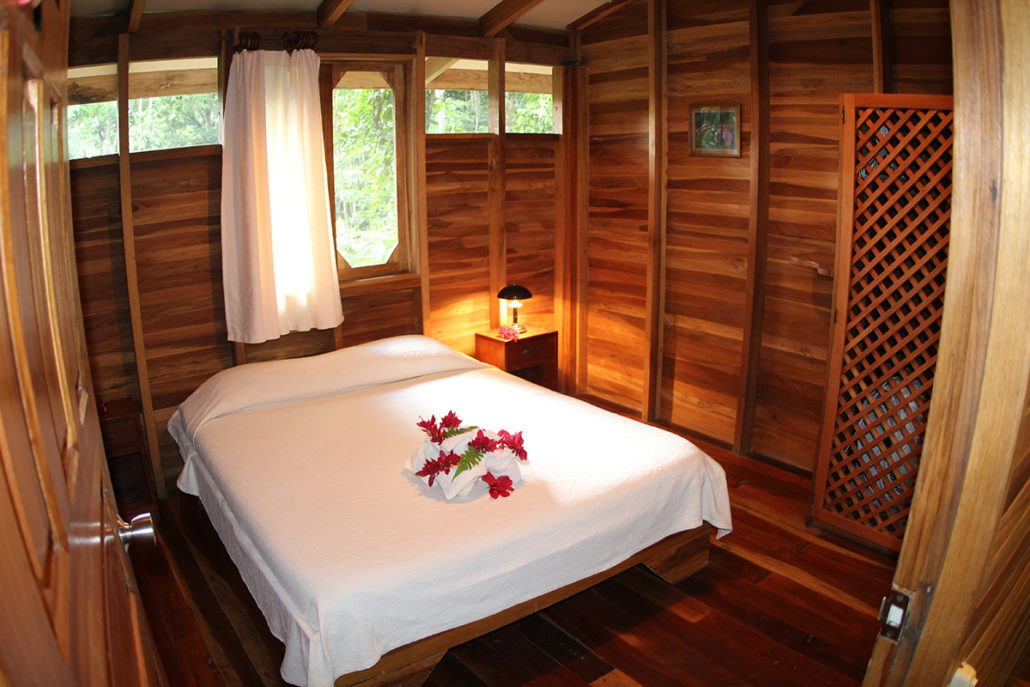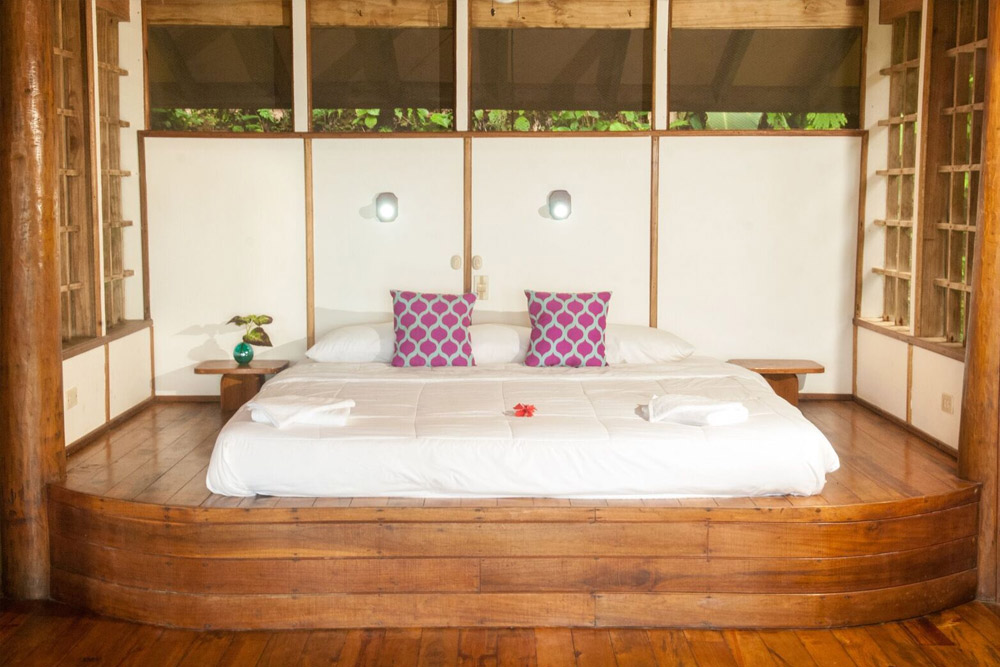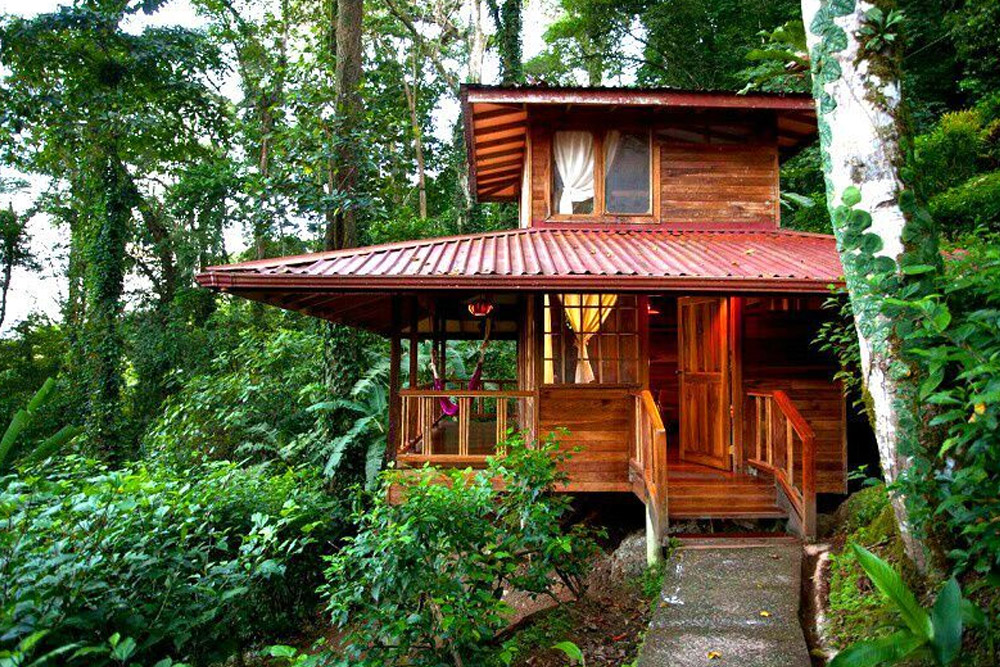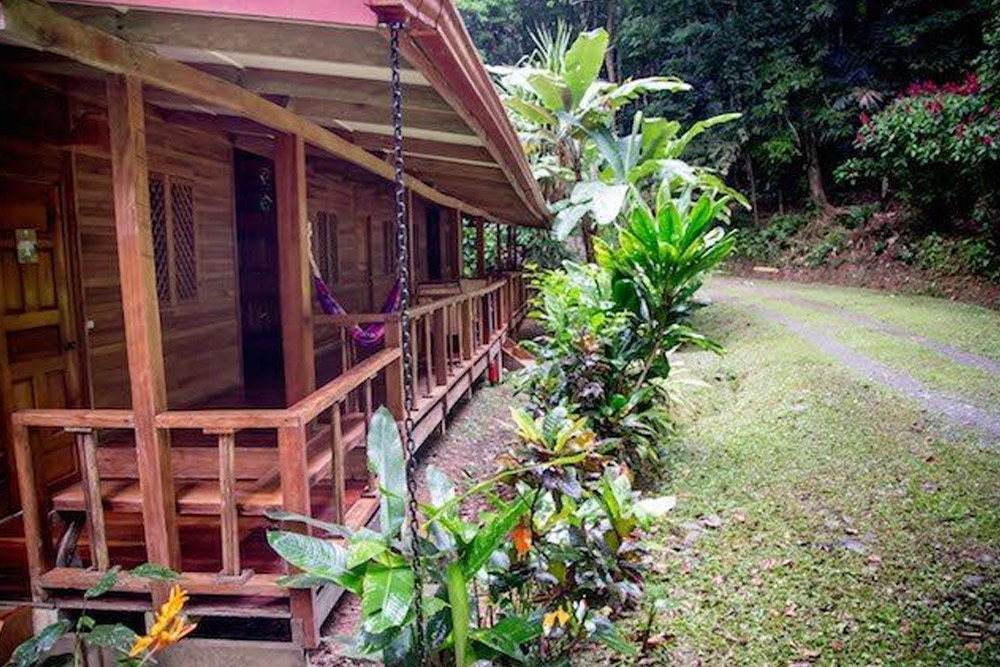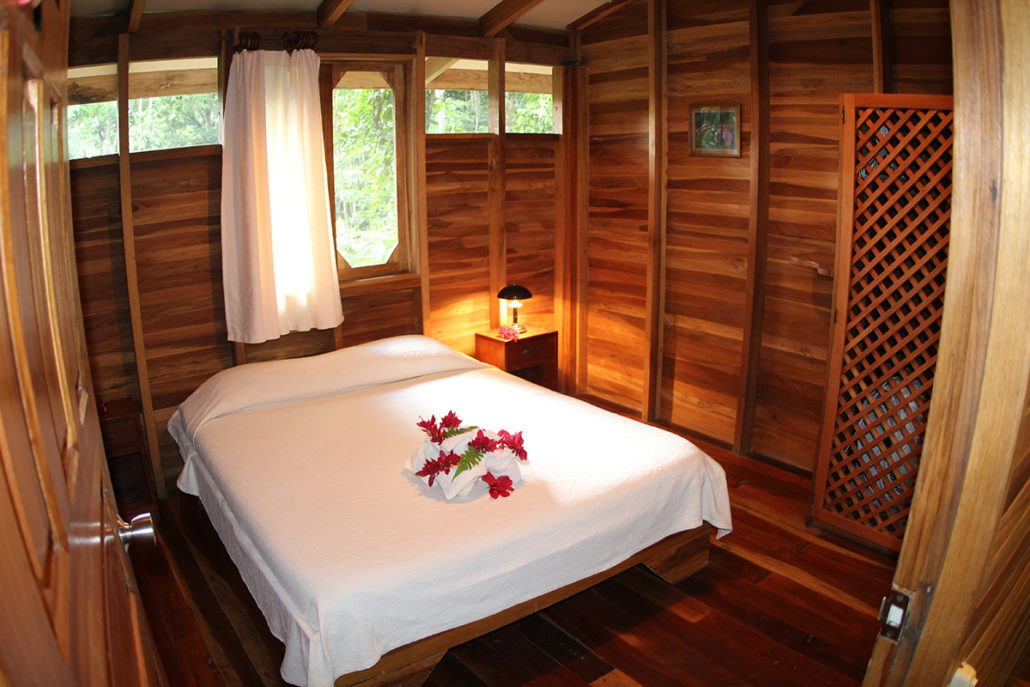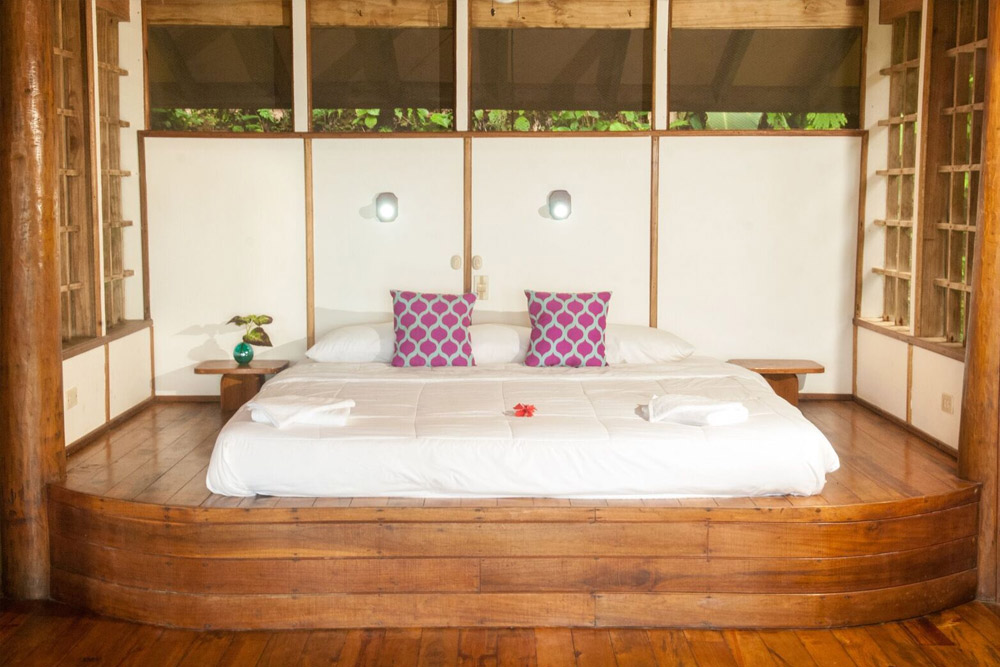 Samasati is located in a quiet corner of the Caribbean Coast rainforest, just isolated enough to be tranquil and quiet in the evenings, but a short drive from the bustling market town of Puerto Viejo, the cultural heart of the region.
Program: There are a variety of retreats on offer at Samasati. They are one of the oldest retreat centres in Costa Rica and attract a lot of international teachers for special retreats, but they also offer custom personal retreats that can include surf, adventure and detox packages.

What We Like: Samasati offers a specially tailored Private Yoga and Wellness Retreat that is completely customized to your needs. The practice taught is agreed upon between you and the teacher at the beginning of the retreat and can include yoga, breathwork, meditation and other therapeutic modalities.
Cost: Costs vary depending on the retreat. For an idea, their 7 day Solo Traveller's Rejuvenation Retreat is $1950 for a private cottage accommodation.
Address: From public school in Hone Creek 800 meters towards Carbon 1 street, Limón Province, Puerto Viejo, Costa Rica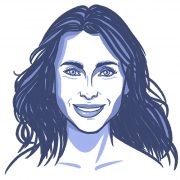 Shirley Hill
Meditation coach by day and writer by night - Shirley has perfected the art of finding a healthy balance in life. She's eager to spread calm energy and share her zen tips through conscious writing.