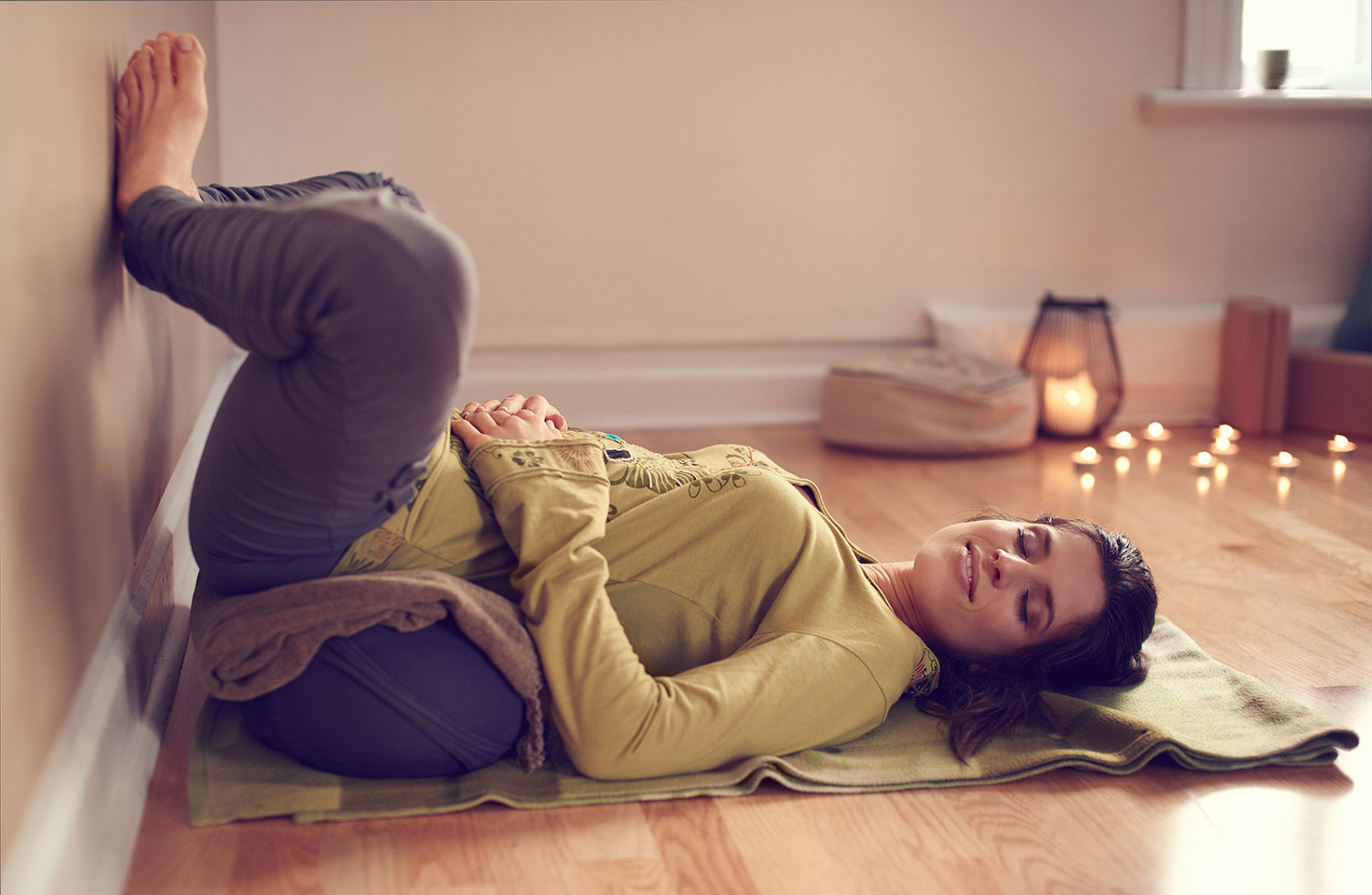 Ever have one of those morning salutations, and it's a little too cold around the house? Especially in the winter, it's helpful to have a prop that can help with those chilly mornings. Either with meditations or postures while we're counting our breaths.
A yoga blanket helps you to stay warm and relaxed in your pose or meditation. It cushions parts of the body while performing postures and adds support to the body when needed.
Sure, it's easy to think of a yoga blanket as another blanket to throw onto the couch, but it's more than a blanket. We'll explain why.
What Is A Yoga Blanket?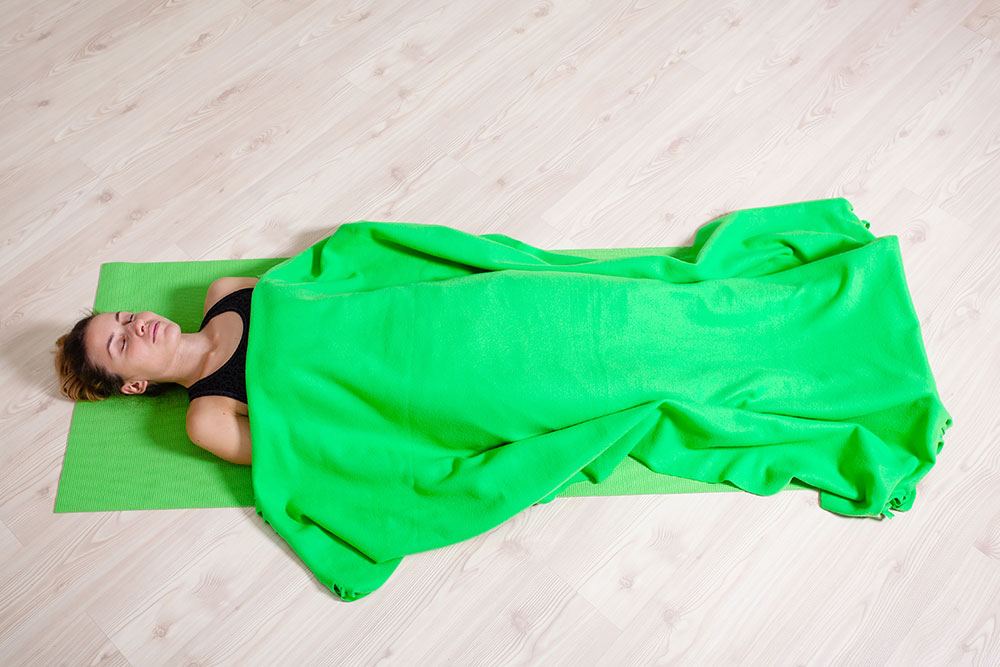 A yoga blanket is a single-layer cloth that is suitable for aiding in yoga postures. Its choice of fabric cannot be too thick, thin and support the body in specific movements. A blanket that's a bit on the thicker side can also serve as a yoga blanket.
The Uses Of A Yoga Blanket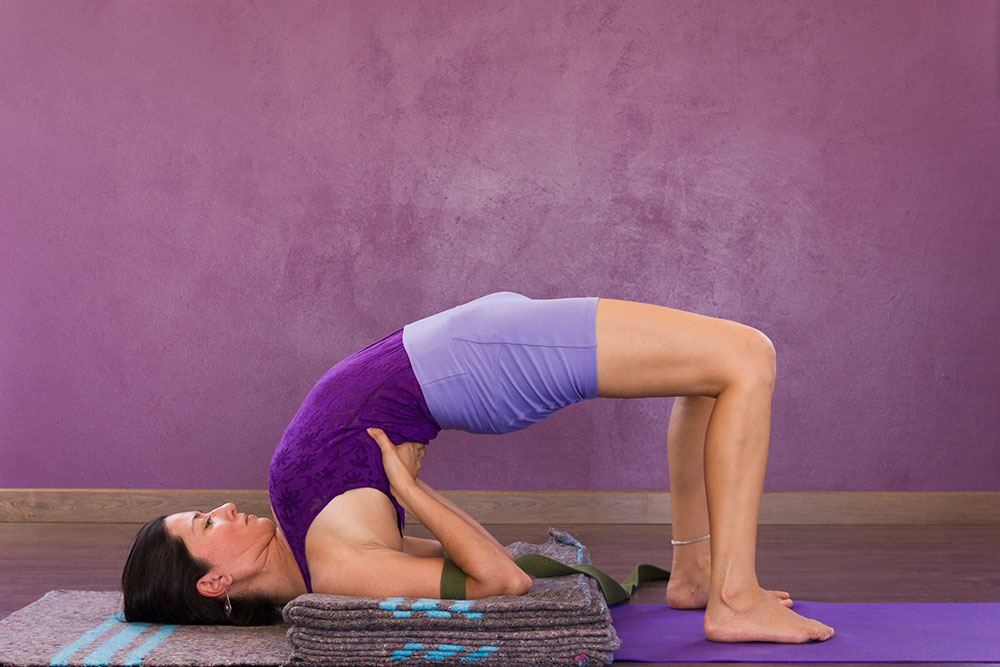 As mentioned above, yoga blankets do the obvious with keeping the body warm through savasana. but they also have other benefits to consider. For instance:
Cushion Bony Parts of The Body
Yoga blankets can support postures where the bony parts of the body need to lift you. For instance, in a plank position or a cat-cow.
Historically, there weren't yoga mats, and when you use yoga blankets, they can help. Even in poses such as savasana as something to cushion the head. This blanket also serves as a dual functioning as it helps to support the body.
Add Height to Poses
In some poses, it may be challenging to keep the spine erect for long periods. For extra support, a blanket can help increase the height or a more comfortable position. Something that is very helpful for long durations, such as for meditation. Fold the blanket and sit on the edge. This angle can help the pelvis tilt forward and elongate the spine.
Assists in Achieving A Deeper Stretch
If you're struggling to achieve a specific pose, yoga blankets can help. A yoga blanket can help fill the gap by giving much-needed support. Either fold or roll your blanket and place it under the body part that needs a little lift orhelpe. This can make up for the flexibility that isn't quite there yet. This can help you transition into the pose and make it more tolerable.
One Blanket Can Replace Many Yoga Props
You read that, right! Yoga blankets can also replace other yoga props such as a small bolster or yoga block. By tightly rolling the blanket, you can have more function out of the blanket, and more support. With less to remember to pack in the car for the studio. It's a win-win!
How To Pick A Yoga Blanket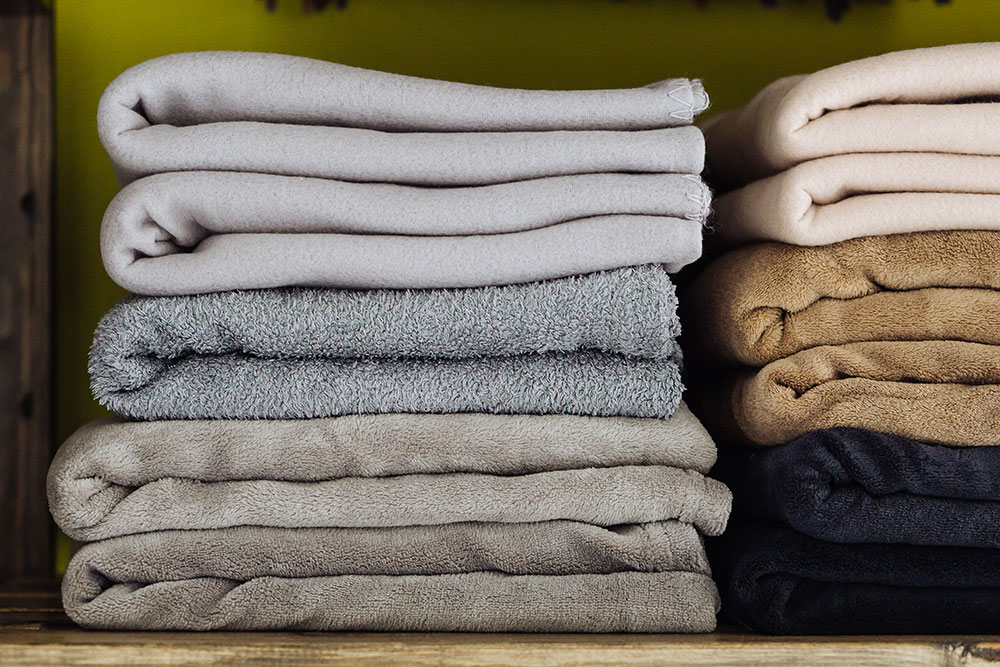 Whether you're in the market for a gift or considering making a purchase  it's always advisable to pick a high-quality blanket. That way, it can be durable enough to withstand travel, different movements, and the test of time. We'll help you to break down the differences in the yoga blankets on the market.
Materials
There are different types of materials to consider. Typically, you will find three types of material for your blankets.
Cotton: The cotton fabric is by far the most common material used for yoga blankets, and that's for a good cause. It is also the most durable out of the choices. Yet, one drawback is rather significant. Cotton is likely to shrink a considerable amount. In this case, it's best to invest in a larger size than you think you would need.
Wool: Yoga blankets provide the perfect balance between thickness and thinness. Especially, considering those colder months. Yet, this product is not vegan-friendly. So, if this is of concern to you, you may want to choose an alternative.
Blends: Yoga blankets also come in combinations of fabric. These combinations are cotton-polyester-acrylic blends, and serve as a durable and affordable option. They usually come in bold colors that dmanye after multiple washes.
Different Styles
Yoga blankets can come in various styles. They can have intricate designs that represent a specific culture. Or there are some that can be simple  and one colored yoga blankets that focus on quality. Here, we focus on the two most common blankets that we see.
Handmade Mexican Blanket: These blankets are also known as a falsa blanket. They're also known as a Serape or saltillo blanket. They're often imported and generally hand-woven from a cotton-polyester-acrylic blend. They have beautiful bright ethnic patterns.
Indian Yoga Blankets: These blankets are like the handmade Mexican blankets. They're also handmade but out of India. They're generally made out of cotton and have a tight-knit with no fringe.
How To Clean and Care For Your Yoga Blanket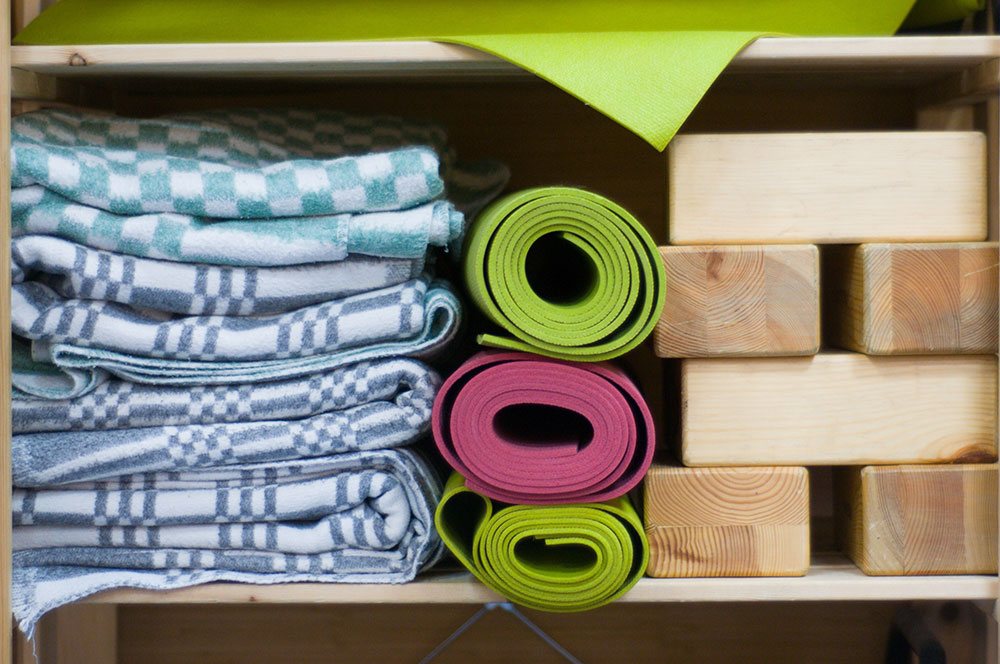 It's essential to maintain your blanket to live the most extended duration of time for you. Do note that some blankets, especially those made of wool, will need dry cleaning only. If that's a deal-breaker, take note before making any purchases. The manufacturer will have instructions on proper cleaning for your blanket.
Here are the general tips to keep it in prime condition.
Hand Wash: It's ideal to hand wash the blanket. Otherwise, you can wash in cold water on a delicate cycle. This works to prevent shrinkage and fading of the blanket's most vibrant colors.
Skip The Dryer: Don't try throwing your yoga blanket in the dryer to save time. This will result in shrinking and unraveling. Try hang drying instead. It's definitely a long process for the blanket to become dry. But you'll be thankful for your patience, as it won't unravel its delicate threads.
Don't Iron: Don't worry about ironing your blanket or taking bleach to it. It's not necessary and will do more harm than good.
Use Detergent: If you need to use detergent, use a very mild one every other time you wash your blanket.
Here Are Some Of The Best Yoga Blankets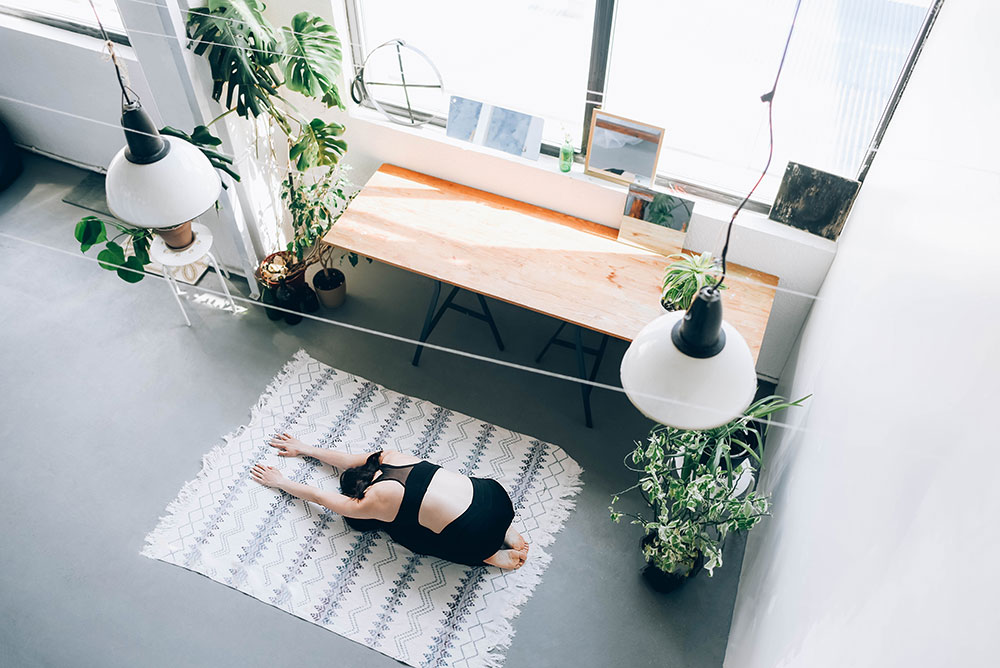 There are hundreds of blankets to choose from on the market. So, we took some time to bring you an inside scoop of some of our favorites.
Which Yoga Blanket Is The Best For You?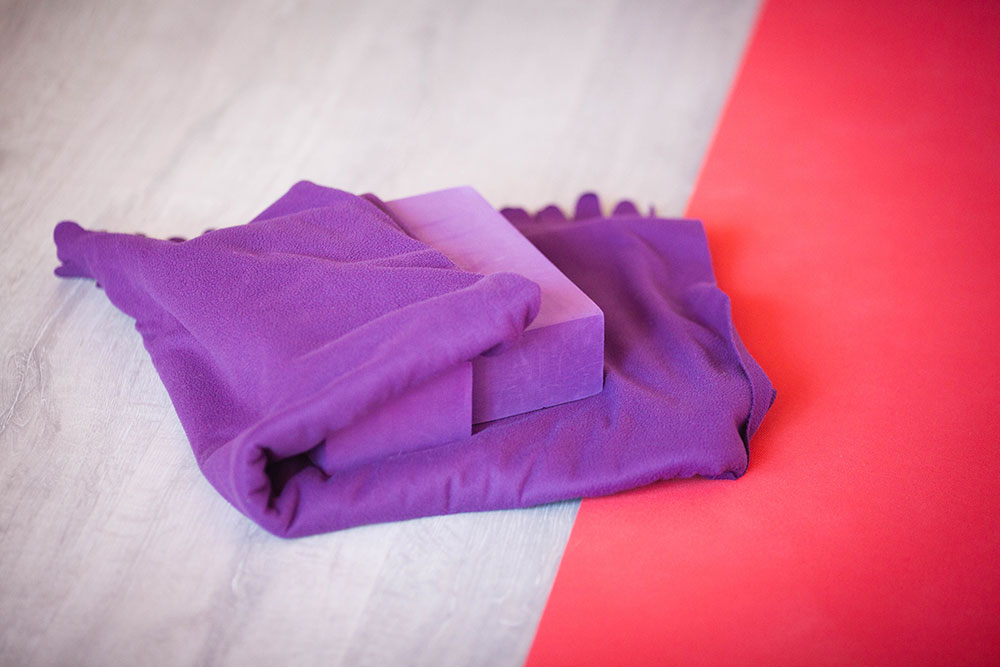 As there are so many different types of yoga blankets, it's important to go with one that resonates the most. Each individual has their own needs and preferences. Perhaps, you prefer a more under-stated blanket that can double as a yoga prop. Maybe, you want something a little thicker to help comfort you if you live in colder areas. Whatever the preference, there's a yoga blanket that's sure to meet your individual needs.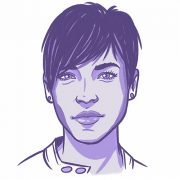 Lauren Howard
Lauren Howard holds a master certification in reiki, or energy healing, and has been practicing yoga for over 20 years. She began freelance writing as a means of spreading her truth and knowledge with a broader audience.