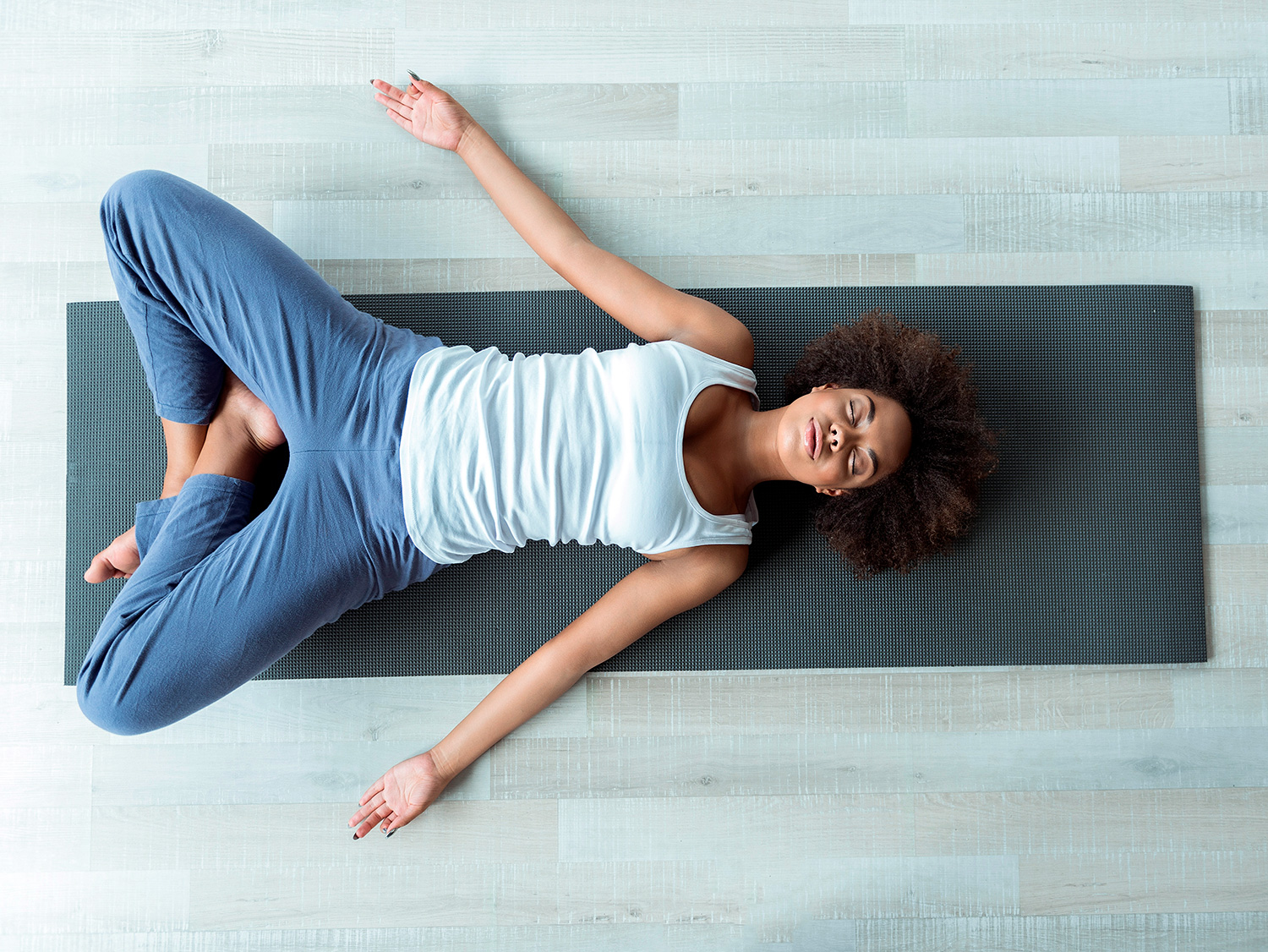 One of the best things about yoga as a hobby, form of exercise, and daily habit is the fact that you don't need much in the way of equipment. Other sports may require what seems like a whole new wardrobe of apparel, gadgets, and equipment, sometimes on top of costly memberships or club fees. With yoga, all you really need to get started is some comfortable clothes, your breath, and a willingness to flex your mind and body. Oh, and a yoga mat of course!
Finding a yoga mat these days is far from difficult. They seem to be available everywhere, from sporting good stores to boutiques, department stores to your neighborhood Walmart or Target. But if you're really committed to the practice of yoga, you're going to want to invest in a perfect mat that's just right for you. It will, after all, become your trusty side-kick and your place of physical embodiment and mental refuge. This all depends on the type of yoga you practice, how frequent you practice, your strengths and weaknesses, and your lifestyle. The overwhelming choice can make finding your perfect mat-match a daunting task.
While there is no perfect mat for everyone, we've found some of the very best mats on the market in 2019. We will break down the benefits, cost, and availability of a few of our favorite yoga mats to help you get an idea of not only what great mats are out there, but what you need for your unique practice.
Anatomy of a Yoga Mat
First things first. To really understand what kind of yoga mat will be best for you, we need to understand what makes a yoga mat your perfect tool and not just a soft place to strike a pose. There might be more science to your mat than you ever realized.
Yoga mats are the key physical element of a yoga practice. The mat gives you cushion, friction, alignment, stability, and boundaries. While you can forgo a mat and opt for a towel, blanket, or rug, the non-slip properties of a proper mat are hard to compete with.
Before the rise of yoga's popularity and the surge of yoga-related merchandise, choosing a yoga mat was far from complicated. Most mats were made of PVC and came in different colors. Today, however, yoga mats can be found in a range of styles, thicknesses, purpose, and material.
What to Look for in Your Mat
The ideal mat for one person is often different than the ideal mat for the next. Your health, body shape, yoga style, and personal preference can make finding the right mat for you a complicated task. But it doesn't have to be! Here are some main ideas to consider when looking for your perfect mat.
Thickness: Ranging from 1/16 inch to ¼ inch the thickness of your yoga mat will depend upon your comfort level and how you plan to use your mat. Frequent traveler? You might choose a thinner build for easier portability. Knee, back, or foot issues? Choose a thicker mat for more comfort.
Material: The material your mat is made of will determine its grip, stability, sponginess, and eco-friendliness. Many mats are still made of PVC, but today you may also see recycled rubber, jute, vinyl, bamboo, natural or organic cotton, or others.
Texture: Texture might not be the first thing that comes to mind when you think of yoga mat properties, but it actually is an important consideration. Some yoga mats are smooth as skin, while others have a raised texture. Most of this comes down to personal preference and feel. Try out both kinds and see what makes the most sense for you.
Open Cell vs Closed Cell: When it comes to the type of foam used in most mats, there is a difference in what's called open or closed cell. The vast majority of mats will use open cell. This form allows for less slipping, less moisture, and more grip. They are a favorite in hot and Bikram classes. The open cell design, however, does trap moisture in the foam (as it wicks it from the surface) and over time can begin to smell or harbor unwanted bacteria. The closed-cell construction won't absorb moisture as well, but in turn won't carry it around either. These mats tend to be better for non-heated yoga or use with a yoga towel.
Eco–Friendliness: If you are looking for a yoga mat with a small footprint, opt for natural materials like rubber, jute, and cotton. These are all easy to recycle and less harmful to the planet than PVC which does not break down in landfills.
Price: You'll be able to find a wide range of typical PVC mats for a very affordable price these days. Many even come in under or around $20 at some supermarkets. Be prepared to spend a little more if you want more than the base model, however. The more eco-friendly, organic, or specialized your mat, the higher the price tends to be.
Longevity: Yoga mats don't last forever. With everyday or weekly use, the mat will start to get worn out and may lose its grip, sponginess, feel, or start to carry bacteria. A good rule of thumb is 6-12 months with regular, frequent use.
The Top Mats of 2019
Now that you have an idea of what to look for in your ideal mat, let's take a look at some of the top contenders on the yoga mat scene for this year. Here is a sample of the amazing mats that are available to us today. These are all available online or at yoga retailers in your area.
The Manduka PRO mats tend to rank highly year after year. These are thick, luxurious mats that stand the test of time and tadasanas. The original PRO mat is a popular choice, but for lighter travel or a firmer base, Manduka also offers the PROlite version. One added benefit of Manduka mats is the fact that they are produced with minimal to no toxic chemicals and within a zero-waste system. Price: $120-130
Get ready for a power-duo combination all rolled up into one mat…the Yoga Design Lab Combo Mat features a strong, slip-resistant rubber base with an absorbent microfiber top layer to prevent slips and struggles from sweaty yoga classes. A plus – the mats come in a wide range of fun and bold patterns to really show off your artistic side! Price: $78
This mat excels in stickiness and grip while keeping its lightweight form. Compared to other quality yoga mats on the market, the Tapas Original is extremely affordable. Hugger Mugger has been in the yoga business for over 30 years and was the first brand to produce mats specifically tailored for yoga practice! Price: $32.95
Jade Yoga is a well-revered eco-friendly yoga brand. At 1/8 in thick, the Travel Mat is perfect for the yogi on the go. Don't worry about comfort, though, the Jade Travel Mat still provides plenty of cushion for a soft and steady practice. Price: $64.95
The Reversible Mat is a favorite among yogis. As it's name suggests, this mat has two different sides (smooth and textured) for different types of practice or preferences and also comes in two different thicknesses (3mm and 5mm). The Reversible Mat is known for its grip and cushion and features an antimicrobial layer to help prevent the spread of bacteria and extend the life of the mat. Price: $68
If you're on the hunt for lightweight yoga mat companion, the E.C.O might be a great option for you. This mat weighs in at only 2.2 pounds – one of the lightest available. This mat is also a great eco-friendly option and is PVC free. Price: $55
Liform has created a truly remarkable set of mats, including this original featured here. The Liform Yoga Mat is known for its specialized "GripForMe" material that not only supports your bones and joints but is also eco-friendly. It ranks a little higher on the price scale, but for the serious yogi might be worth the splurge. Price: $140
Is your top priority eco-friendliness? If so, you might want to look to a material like jute for your yoga mat. Jute makes a great material for yoga mats with the added benefit of breaking down naturally and being a renewable resource. YogiMall's Jute Mat is an affordable option with several funky colors. Jute is also great for absorbing excess moistures, so it makes a great hot yoga companion. Price: $47.95
The Warrior Mat is a strong contender amongst similarly priced mats. This mat is non-slip in either wet or dry conditions so don't fear taking this one into your extra hot vinyasa classes. The Warrior Mat also uses antimicrobial technology and a moisture-wicking material. Price: $100
Meet Your Mat
These are some of our favorite mats on the market this year. Most of them were chosen due to their superior grip, cushion, eco-friendliness, and versatility. However, the best way to find your mat match is to jump in and try a few different options. Mats do have a shelf life, so with a regular practice you'll wear your way through many mats in your yoga journey. Take the opportunity to try different models, lengths, thicknesses, and textures. See what suits you and your body best. You might be surprised!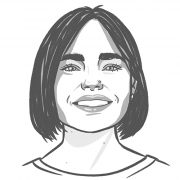 Jacqueline Roberts
Paving the way for yogic living in Nebraska, Jacqueline Roberts is adored by her students as a constant source of support and inspiration. A knack for writing allows her to share what she has learned with the world.