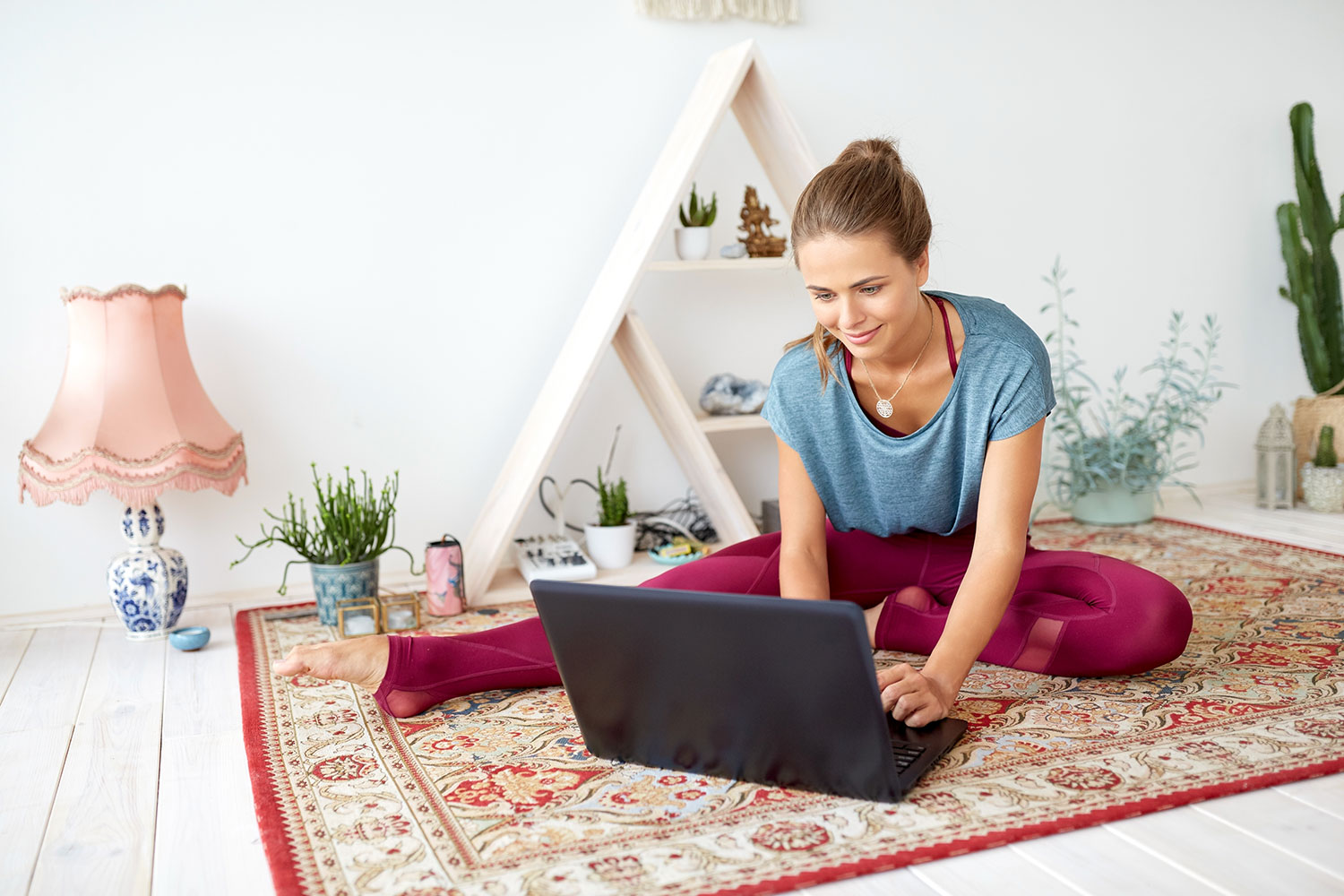 The online world is continuing to grow with the presence of yoga, which makes the practice accessible from nearly everywhere. With countless blogs out there, here is a list of some of the best and growing blogs in the yoga world. Here is a list of 50 of the great yoga blogs out there that will intrigue you, entertain you, teach you, and relate to you through your screen.
Rachel Brathen, also known as Yoga Girl has been one of top Instagram yoga profiles for several years now and that does not seem to be dropping any time soon. Rachel is an activist, mother in a loving family, and long time practitioner of yoga. Her blog and social media presence provides guidance and conversations about yoga, motherhood, travel, teachings, and life.
Kino MacGregor is an ashtanga yoga practitioner, blogger, and teacher. In her 20's after finding Ashtanga in search for a more peaceful life, she traveled to Mysore, India and learned from Sri K. Pattahbi Jois. Since then Kino has taught at her home base in Miami, Florida, founded OMstars, written four books, and blogged about her experiences and all things yoga. With her online presence, she travels the world and provides to those that want to learn from her.
Yoga International is an online platform that offers video classes and courses on practicing yoga, meditation, yoga therapy, pranayama, lifestyle, poses, and there are also resources and classes for fellow teachers. Within the yoga classes there are courses for alignment, Vinyasa, Yin, Restorative, Meditation, Hatha yoga, core, gentle, beginners, and prenatal. With teachers from all over the world that are picked by the yoga international team, you can stay hooked for hours going through all of the wonderful content.
Jessamyn Stanley is empowering yoga teacher, advocate, and blogger that provides empowering pieces of writing and online classes for yoga practitioners of all levels. She is a body image advocate promoting yoga for everybody with her book entitled "Every Body Yoga". She contributes to other platforms and has been featured on several international and national media outlets.
Candace is the author of Namaslay and incorporates strength training with yoga in creative ways. On her website there are several videos and blog posts about all things yoga including food, therapies, trends, plans, and podcasts. She founded the YogaByCandace LLC platform which has a collection of teachers, including herself, and offers forums, yoga plans, retreats, videos, and workshops for the YBC® community.
Kerri Verna, also known as Beach Yoga Girl, has made her online presence known through her blog posts, Instagram, and emphasis on handstand tutorials and challenges. She travels worldwide providing workshops and empowering followers. Kerri has an app that can be downloaded for several tutorials for everyone on Yoga and strengthening with Pilates and has new content up at least monthly.
Adriene is an international yoga teacher and actress that has created a Youtube channel with over 3 million subscribers. On her channel are countless various videos of yoga classes for a practitioner of any kind.
Yoga is really the art of waking up… Adriene
Her videos come completely free on Youtube and she has created a large online community of followers. She has co-founded Find What Feels Good, an online subscription platform with more content about yoga and lifestyle.
No doubt that you have probably heard of Yoga Journal. YJ was founded in 1975, so it has been around for 40 years putting out content for the yoga community both nationwide and worldwide with Yoga Journal International. With content on breakdowns of each asana, yoga practices, meditation, pranayama, trends, yoga news, and so much more it is an expansive and rich platform.
DOYOUYOGA is a platform with online yoga classes and articles on all things yoga. With this content, there is something for everyone. They make it easy to access in several ways whether it is from your computer, phone, or TV.
The Yoga Lunchbox goes by their slogan of "Nourishment for your yoga journey." They truly believe in the transformative possibilities with yoga and they devote their site and content to give something to any kind of practitioner with their books, over a thousand articles, and nuggets of inspiration.
Lola Rephann is a yoga and wellness educator, advocate of personal health, and a Thai massage therapist and Intuitive Healer. She provides content with an emphasis on Forrest Yoga through online videos and blog posts.
The Daily Downward Dog is a blog that was started by Maria in hopes of sharing content and the practice of yoga with people everywhere. DDD wants to demystify yoga and have a varying range of content, but their main emphasis is towards women in their peri-menopausal and menopausal years as well as those suffering from back pain.
Angie, the Sassy Yogi, is a 21-year-old practitioner that has created yoga plans and guides for followers to use for guidance, inspiration, and information.
MindBodyGreen is a site that provides content on mindfulness, food, movement, health, relationships, lifestyle, and the planet. It may not be only yoga all the time in their content, but all of the posts have something to do with living a yogic lifestyle.
Little Flower Yoga is about all things Kids Yoga. Chalk full of resources for kids, teens, parents, and teachers all about yoga for the kids.
Rachel is an international yoga teacher and former master teacher at the Baptiste Power Yoga Institute, and now collaborates different styles and philosophies of yoga into her classes. She is the author of the book, Do Your OM Thing, and has content about yoga and wellness on her site.
Yoga Basics has content from videos to blog posts about practicing yoga, learning about yoga, and a yogic lifestyle. Among Ayurveda, nutrition, energy anatomy, philosophy, asana, meditation and pranayama this site has what can keep you hooked and coming back for more.
The Journey Junkie
Allie, aka The Journey Junkie, has found her voice in yoga and people listen. Allie offers free online yoga plans, blog posts, inspiration, podcasts, and a popular YouTube channel. She is also is an avid lover of food and nutrition that she incorporates into her content.
Tara Stiles
Tara Stiles has created Strala Yoga, combining the philosophy of Tai Chi with yoga, chi gong, and Traditional Chinese Medicine for moving, being, and healing.
Daily Cup of Yoga… "tips, tool, and wisdom on yoga, fitness, and technology." Brian, the creator, started this blog over 10 years ago now. This site has a lot of experience, collaboration, and content within it's webpages.
It's All Yoga, Baby
IAYB was founded 10 years ago by Roseanne Harvey with a passion to inspire the relationships between yoga, the body, and pop culture. She takes a feminist outlook on body image, society, and yoga. This blog is one that highlights its friendly nature to sexual positivity, queer friendliness, and being anti-oppressive.
Marianne Elliott is the author of Zen Under Fire and believes in being well and doing good. She is passionate about telling stories, creating plans, and sharing yoga with the world.
Mary Catherine Starr is a yogi, consultant, blogger, and creative artist. This blog is clean, fun, creative, and inspiring.
J Brown offers teachings and conversations about yoga through dialogues and online classes. There are blog posts and podcasts of "yoga talks" and videos of yoga classes including "Gentle is the New Advanced."
Bad Yogi
Erin Motz calls herself the "Bad Yogi," and she is someone that we can definitely relate to. She loves to have some wine with her cheese, swear, and do things that don't portray the always "zen vibe" that is often thought of for yoga teachers. She's real. She's human just like any of us, and she allows her teaching to show that.
Tracy Weber, the founder, has an archive of posts on yoga philosophy, practices, and applications in daily life here you can find insight on topics that spark a lot of interest.
The Yoga Channel features content about yoga and yogi stories with an uplifting and inspiring feel. Their Instagram is eye catching and inspiring, too!
Yoga Minded provides tools and resources for those that teachers of teens yoga. There are instructor's guides, online courses, eBooks, and videos all for the teacher of teen's yoga to utilize.
Erica, the founder, dedicates her teaching to pre-natal and post-natal yoga. A mamma herself, she hopes to help guide other soon-to-be and new moms to manage stress, promote well-being, and continue to find the balance in every day life.
Dianne Bondy Yoga
Dianne Bondy believes that "Yoga is for all of us" and offers her own unique style of teaching through her online platform.
Rachel Scott offers a wide range of content for both students and teachers from create your training, skills for teachers, tips for students, online classes, and philosophy. Rachel is the author of the best selling book Head Over Heels, A Yogi's Guide to Dating.
Gwen Lawrence is a fitness and yoga instructor that has a talent for working with athletes of all kinds and creating optimal yoga for sports. She has benefitted many people all over the country and on her blog she provides tips, tools, and videos about what she does and how she does it.
Alive in the Fire is a blog dedicated to the sharing the musings of the creator, Rachel, of her passions of yoga, fitness, mindfulness, and compassion. She has eBooks, videos, resources, and quite breathtaking photos that will make you get outside and practice.
Kassandra offers a collection of posts and videos of classes, tutorials, recipes, lifestyle, fashion, and writings on her personal life. She offers full-length yoga classes on her website and incorporates authentic weavings of what living a yogic life is.
Nicole Doherty is a Shamanic Reiki Healer, Empowerment Coach, Ceremonialist, Medicine Woman, and Yogi. She founded the Shamanic Healing Arts Academy and she is dedicated to empowering and inspiring through working with others.
Love Light Yoga, by Danielle Hoogenboom, is a collection of yoga offerings focusing on yin yoga, herbalism, and environment friendly, holistic living. Danielle is an activist, artist, and teacher. She offers teacher trainings that attract participants from all over the world.
Aham Yoga
Aham Yoga gas been mentioned in several press outlets for the depth of their content all about "living yoga." The categories of their blog are practice, philosophy, lifestyle, for teachers, and also information on events and being in the press.
Elena Brower has made an impact in the yoga community through writing, speaking, and creativity. Her first book, Art of Attention and Practice You: A Yoga Journal, have both been on best sellers lists and being used all over the world. Her blog has posts about meditation, a yoga practice that's yours, nourishment, lifestyle, and her contributions to the yoga world.
One with Life
Stephanie Spence is the founder of One with Life and is also known as The Traveling Yogini. She is a yoga teacher, mom, writer, and screenwriter. She has made contributions to wellness publications and draws from her own unique experience in a way that best feeds her guidance of others in a yoga practice and provoking thought.
Jennie Lee is an author, teacher, and coach whose mission is "inspiring transformation through yoga and meditation." Her writing on her blog invokes true self-exploration. She has written two books, Breathing Love and True Yoga and she offers online courses, media, blog posts, and ways of working with her.
Shanti Yoga Shala
Shanti Yoga Shala focuses on the Vinyasa Krama yoga style. They provide podcasts, blog posts, and information about what is they do all on a peaceful to the eye website.
Hannah Faulkner is the mind behind Half Moon Yoga and Art that has been on numerous media outlets singing the praises of this site. It is uniquely eye-catching, creative, and full of travel and content that will keep you hooked.
Raise Your Beat
Founded by Lauren Lee, a traveler of the world that shares yoga wherever she goes, is passionate about holistic health, exploring, and encouraging other to live fully and vibrantly. Her uplifting site is full of posts about practicing, living, positivity, travel, and much more.
With a focus on living a healthy life, Kait, has made it her mission to guide others in living well with nourishment and mindfulness.
Yoga Download is what it sounds like, a place with a countless amount of online media and content all for your yoga practice. Yoga classes, podcasts, blog posts, tutorials, and even music.
Katie Silcox is the best selling author of Healthy, Happy, Sexy – Ayurveda Wisdom for the Modern Women. She is an international yoga teacher with much to offer through her blog of posts on Ayurveda, Yoga, lifestyle, sexuality, holistic living, and more.
James Russell brings back attention to the ancient yoga philosophy of enquiry and self-realization. He writes about these concepts and incorporates them into his teaching methods.
Yoga Mint is a Kundalini based blog founded by Hari Bhajan is a space for exploration of Kundalini Yoga and the musings. Bhajan is knowledgeable, well taught, and experienced that she uses to share with the world the goodness of Kundalini.
Spirit Voyage is a Kundalini focused blog that is inviting to you to explore. Among the vast amount of content there is tips, music, mantra, insights, recipes, yoga gatherings, and the teachings of Kundalini.
YogiApproved is a platform with yoga videos, tutorials, classes, articles, and talks. With topics like diet, sex, meditation, comedy, love, style, yoga (of course) and much more you can always find something to keep you intrigued and learning.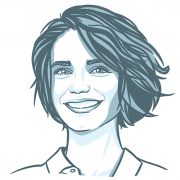 Rebecca James
Having been a teacher's assistant at over 50 yoga teacher trainings worldwide, Rebecca Rebecca has a firm grasp on the fine art of yoga and meditation. In her work, she carefully reflects on a vast expanse of knowledge to help others find peace in both body and mind.