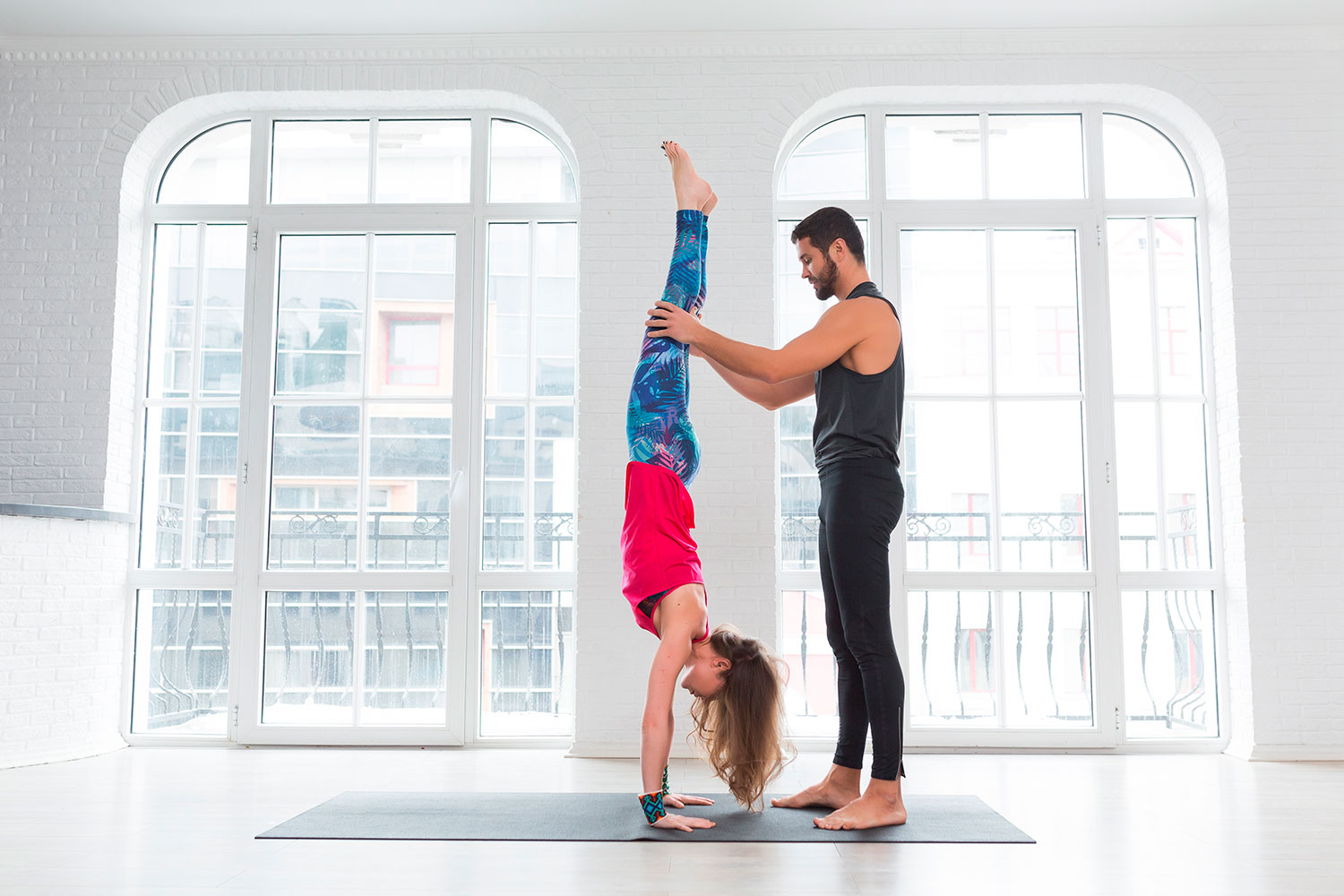 30 years ago, yoga was a relatively unknown practice to most Americans. But, in modern times, American yoga teachers are making huge strides in spreading yoga around the country. Through the use of books, videos, magazines, retreats, and good old fashioned in-person yoga classes, these 20 yoga teachers are some of the most influential in America.
1. Rodney Yee
Rodney Yee is one of the most well known yoga teachers in the world. He is best knownin connection to the yoga platform of Gaia, which sells yoga DVDs and yoga-related products. According to Gaia, Yee took his first yoga class in 1980 and clearly fell in love with the practice. If you have ever taken one of Yee's classes in person or even online, you know that his yoga practice is often centered on cleansing the mind and body to allow for a deeper connection to the present moment. One of the main reasons why Yee is such an influential teacher is because of the work he did to develop Gaia Yoga Studio, which brought yoga into the homes of millions of Americans.
2. Judith Hanson Lassiter
Judith Hanson Lassiter is best known for two things: pioneering the practice of restorative yoga and creating Yoga Journal. Lassiter has written dozens of books on various yoga topics. Perhaps one of the most influential she's written was Rest and Renew, which teaches the principles of restorative yoga. Lassiter also offers her own yoga teacher training programs which focus on the principles of restorative yoga. And of course, her magazine Yoga Journal is a household name – and many people's first introductions to yoga.
3. Adrienne Mischler
Adrienne Mischler blended her two passions in life, yoga and acting, with her YouTube yoga channel, Yoga with Adrienne. What may have started out as a little side-project is now a full blown empire. It's hard to come across someone who hasn't heard of Yoga with Adrienne! Her online classes feature yoga for people of all levels, and she has a huge online following. Mischler holds the mantra "Find What Feels Good" as the core of her yoga brand, and has inspired many to start yoga nonprofits – truly bringing the essence of yoga from the inside out.
4. Sri Dharma Mittra
Sri Dharma Mittra has been teaching yoga for over 5 decades, and in that time he has created a successful yoga studio and very well-known teaching materials. The yoga studio, Dharma Yoga New York Center, is of course in New York City, and his teaching material is the Master Yoga Chart of 908 Yoga Postures. The poster features 1,350 photos of yoga poses, and at least 300 were his own invention. Sri Dharma Mittra is in his late 70s, but he still teaches yoga and practices headstands!
5. Ana Forrest
When you think of using yoga to treat traumas, the first person to come to mind is often Ana Forrest. Ana Forrest is a force of nature in the yoga world; in 1982 she created her own form of Hatha yoga that helps practitioners release stored trauma and express their feelings. She has written books and practices all kinds of healing arts, including Reiki and Native American medicine. It's no doubt she has done her part to promote peaceful living in the United States.
6. Donna Farhi
When it comes to taking yoga off the mat and into real life, Donna Farhi is a real inspiration. Farhi has been teaching and practicing yoga for 39 years and wrote an exceptional book called "Bringing Yoga to Life," which is used in several American yoga teacher trainings. In addition to that book, Farhi has written three others and has been featured in several books as being an exceptional yoga teacher of our time. One of those publications was Yogini: The Power of Women in Yoga. Farhi carries an inspiring thread through all of her teachings, mainly that "yoga is about learning to befriend our self."
7. Alan Finger
Many yoga teachers on this list are inspiring because they have taken yoga off the mat and into the real world. Alan Finger is no exception. He co-created a wildly successful yoga business, YogaWorks, and has been a yoga instructor for 50 years. In addition to creating a chain of yoga studios that span the United States, Finger was also instrumental in brining yoga teachings to America in the 1960s. He and his father created ISHTA Yoga (Integrated Science of Hatha, Tantra, and Ayurveda) in New York.
8. Richard Freeman
You might know Richard Freeman as the founder of Yoga Workshop in Boulder, Colorado. This workshop was opened in 1987, and Freeman was among the first western yogis to get certified to teach Ashtanga yoga. Freeman teaches a style of Ashtanga known as Vinyasa yoga, and it's also heavily blended with Iyengar yoga and Vipassana Buddhist meditation.
9. NevineMichaan
NevineMichaan is another New York yogi who had a huge impact on yoga in America. Michaanhas been practicing yoga for the last 40+ years and in that time created a very unique yoga system. It's called Katonah Yoga, and it combines yogic teachings with Daoism, math, and eclectic spirituality. Michaan is responsible for exposing many people to things like sacred geometry and brings in almost a New Age intuitive wisdom to her practice.
10. Gabriel Halpern
If you have heard of Yoga Therapy, then you have yogi Gabriel Halpern to thank! Halpern has been called "The Godfather" of yoga, perhaps because of his Chicago roots! He has taught for 30+ years and still holds workshops. His teaching methods focus on therapeutic yoga with a basis in B.K.S. Iyengar yoga. This type of yoga puts a big emphasis on anatomy and alignment. Halpern was one of the first to combine this style of teaching with an education in philosophy and healthy psychology to create Yoga Therapy.
11. Alison West
When you are talking about influential yogis, Alison West definitely makes the top 25. She is arguably one of the most well-versed yogis in America; she has studied in almost every major yogic lineage and is well-known in almost all of them. West began teaching in the 1980s and opened a yoga studio in New York City (Yoga Union). West addresses many of the anatomical concerns of western bodies, including core strength, alignment, back pain, and postural issues. A handful of the teachers she has studied with are B.K.S. Iyengar, GeetaIyengar, and Sri K. PattabhiJois. She was also one of the first to create a 100-hour teacher training program focused on back care and scoliosis.
12. Tim Miller
While there are many types of yoga, Ashtanga yoga is definitely one of the most popular types of yoga in the United States. One person who is well known in the Ashtanga community is Tim Miller. Miller was actually one of the first western yogis to be certified to teach Ashtanga yoga. According to this article in Yoga Journal, Miller is often credited as being the first person to bring yoga to America!
13. Shiva Rea
Shiva Rea is a Los Angeles based yogini who is a widely known Vinyasa yoga teacher. She founded her own method of Vinyasa yoga called PranaVinyasa. According to this article by Sonima, Rae describes the practice as "an effective, creative system of progressing on the path, bringing greater vitality, fluidity, longevity, satisfaction in the soul, passion and compassion in the heart." If you follow Rae on Instagram, many of those teachings come out in what she shares on social media. What makes Rea especially influential is her online teacher training program, which helps students deepen their practice no matter where they are in the world.
14. David Swenson
Aside from being one of the world's most well-knownAshtanga yogis, David Swenson is credited with writing the ultimate guide to Ashtanga yoga. His book, Ashtanga Yoga: The Practice Manual came out in 1999 and is still one of the most important guides in Ashtanga yoga. He is definitely one of the most advanced yogis in the world and teaches year-round in all kinds of courses and workshops.
15. Patricia Walden
Here is another B.K.S. Iyengar student who has made strides in the yoga community! Patricia Walden has been practicing yoga for 40+ years and in that time studied directly with B.K.S. Iyengar and his daughter, Geeta. Walden was one of the first to bring Iyengar's teachings to the United States and is credited by Yoga Journal as having created one of the most influential yoga DVDs in the industry, "Yoga for Beginners."
16. Dana Trixie Flynn
Dana Trixie Flynn is one hot yogi! As quoted by Yoga Journal, she's described as "one of the most fiery, fierce, and playful teachers around." Flynn isn't your typical yogi. She has tattoos, cool hair, and blends her yoga teachings with things like poetry, music, and philosophy. In 1997 she opened a studio called Laughing Lotus Yoga with her partner Jasmine Tarkeshi. Perhaps what makes Flynn so inspiring is her ability to bring a light-hearted and joyful approach to yoga, and break the mold of what a yogi looks like. Additionally, Flynn was one of the first yogis to be really successful at using social media to promote the community building elements of yoga.
17. Kino MacGregor
If there is one yogi almost everyone knows about it's Kino MacGregor. She's a wildly popular Ashtanga yoga teacher with an incredible connection to the Ashtanga lineage. At age 19 she began studying with her teacher and guru Sri K. Pattabhi in Mysore and 10 years later was certified to teach. MacGregor owns a yoga studio in Miama with her husband (it's called the Miama Life Center) and she has an amazing online presence. In addition to writing several books and creating numerous DVDs, she also has a very popular YouTube channel with 300k subscribers.
18. Rima Rani Rabbath
Rima Rani Rabbath is a leading yoga teacher in the United States, but she was actually born in Lebanon. She studied the Jivamukti yoga method after moving to New York City and has practiced for over 15 years. During 10 of those years she has taught yoga and held yoga teacher trainings worldwide. These trainings have helped many yogis develop their yoga practice and spread it to others still. Additionally, she practices directly with PemaChodron and is known for bringing an awareness of sacred rituals to the practice of yoga. She is known for having an incredible healing influence on her students, and states. Here's a little taste of her wisdom from a Sonima article by author Shira Atkins: "We are sentient beings, feeling beings, yet we're so nervous about what to feel and what not to feel, but if we just allow ourselves to be present and feel it all, we have so much to enjoy and to learn from."
19. Tara Stiles
Tara Stiles started out as a model and ended up teaching yoga and opening her own studio in New York City, Strala Yoga. As of today, Strala Yoga is a total powerhouse in the yoga world. She offers training to over 1,000 instructors regularly and offers online classes that are seen around the world. Additionally, she has published several books and videos and has a massive following on social media.
20. Rachael Brathen
Rachael Brathen, otherwise known as Yoga Girl on social media, is one of the most popular yoga teachers in America. She has a million followers on Instagram and is the founder of an online platform called oneOeight. Her online platform features yoga videos and meditations, and was actually created using a crowd-funding campaign! Not only is she one of the first yogis to build a business in that way, she clearly needed a powerful and dedicated following to do so. That alone proves how influential she has been in the lives of many yogis.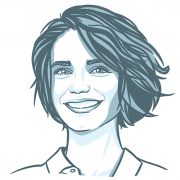 Rebecca James
Having been a teacher's assistant at over 50 yoga teacher trainings worldwide, Rebecca Rebecca has a firm grasp on the fine art of yoga and meditation. In her work, she carefully reflects on a vast expanse of knowledge to help others find peace in both body and mind.