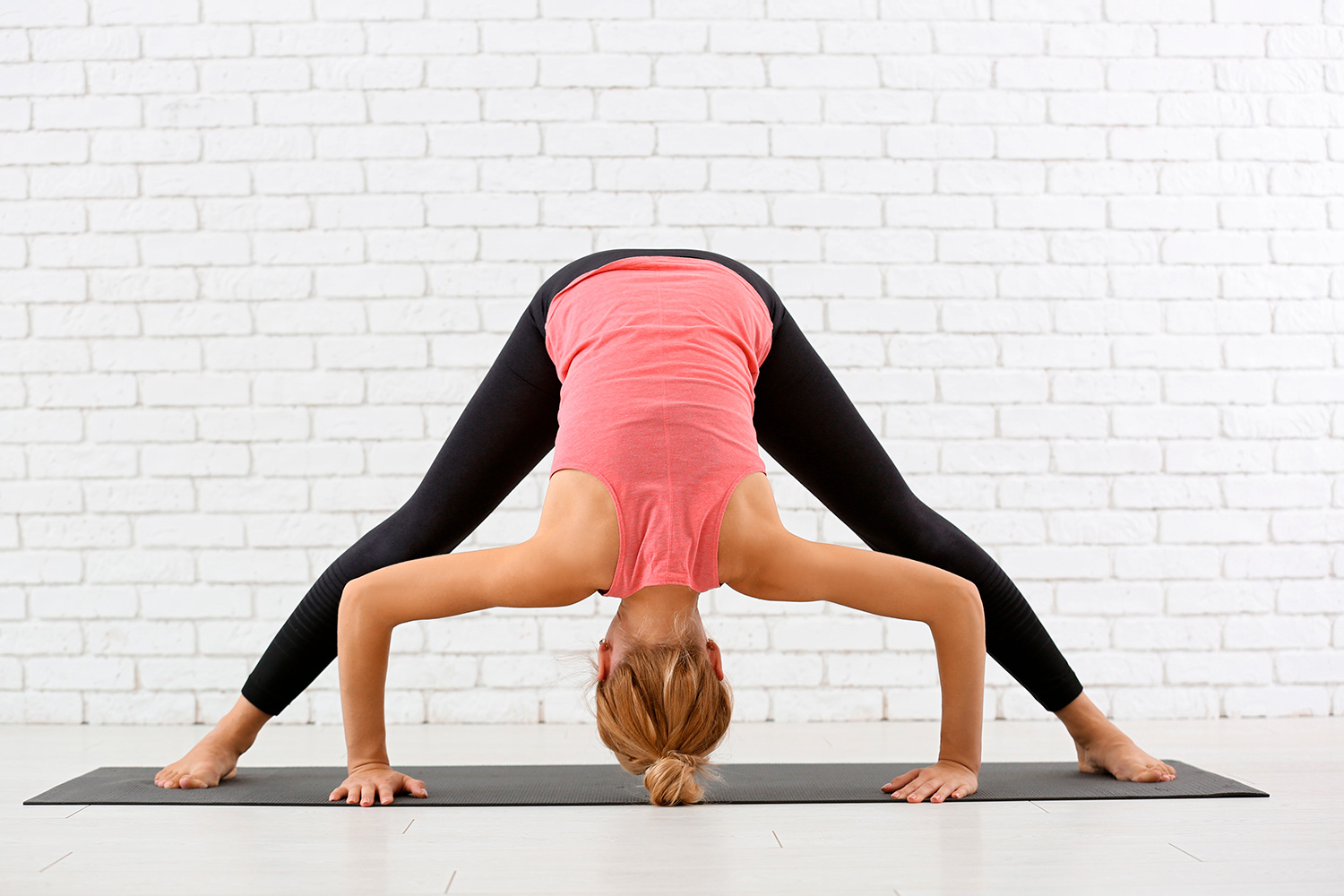 YouTube is a great resource for experienced and beginner yogis alike. You have access to a huge library of content at the click of a button. Whether you are looking for a powerful Vinyasa flow, a prenatal yoga session, a restorative class, or anything in between, you will find talented yoga teachers with years of experience leading classes that fit your exact needs. These are some of the top YouTube channels for the yogi looking for free but valuable classes.
Yoga with Adriene

Adriene of Yoga with Adriene offers an expansive range of options, from advanced to beginner yoga youtube classes. She has wonderful classes that focus on working through obstacles and building up mental strength, as well as targeted classes for people who do certain regular physical activities (such as this one for gardeners, or this one for nurses). If you are looking for a morning yoga class on youtube, check out this 11 minute Wake Up Yoga class that will give you the quick boost to start your day on the right foot.
ChriskaYoga

Christina of ChriskaYoga has 500 hours of yoga teacher training under her belt, as well as two dance degrees. She merges her experience to create classes that are "to the point", helping people stay active and healthy while working on their strength and flexibility. She has a wide range of styles available on her channel, as well as a Yoga 101 series that breaks down certain asanas. Popular options include this 20 minute Hatha for Beginners and this 12 minute Yoga for Back Pain.
Yoga with Lin and Leo

If you are looking to familiarize yourself with Iyengar yoga on YouTube, Yoga with Lin and Leo is a great place to start. The team of yoga teachers helps all levels of yogis create space in their bodies while connecting inwards. They have multiple multi-day series of classes that allow you to really delve into the practice over an extended period of time. Popular classes include this beginner yoga class from one of their 30 Days of Yoga series, as well as this Morning Yoga Practice.
Fightmaster Yoga

The Fightmaster Yoga YouTube channel has classes for all levels of yogis, covering everything from restorative yoga to classes focused on weight loss. There are a multitude of classes for beginners who are just getting started with their practice, like this one hour Hatha for Beginners class. If you are looking to start a daily practice, there is a unique 90 day program called Yoga Fix 90, which helps you stay dedicated to your practice with sessions that are generally 20 to 40 minutes long.
Brett Larkin Yoga

Brett Larkin posts content that is unique and varied, so you'll consistently find new ways to be inspired by the practice of yoga. Her channel is a wonderful resource for people looking into Kundalini yoga on YouTube—this 20 minute Kundalini Yoga class is a great place to start. People looking for restorative yoga YouTube classes can also find a wealth of options on her channel, such as this 25 minute Restorative Yoga Flow. On top of that, she has prenatal, power flow, beginner's classes, and much more, so you'll be able to find exactly what you are looking for on her channel, regardless of your preferences.
Do Yoga with Me

Do Yoga with Me is a channel that features classes from a variety of teachers. Each teacher brings their own unique experience and take on the practice, giving viewers a varied practice experience. People looking for a relaxing option can check out this 50 minute Restorative Yoga class, set on a relaxing beach. Other popular classes include this one hour Power Yoga class, as well as this gentle 45 minute Yoga for Hips, Hamstrings, and Lower Back class.
Gaiam

Yoga clothing and gear brand Gaiam has created an excellent resource for yogis of all levels and style preferences. The channel offers a variety of classes in different styles from top-notch teachers, including Rodney Yee, Kathryn Budig, Seane Corn, and many more. The channel offers everything from gentle restorative classes to power strengthening classes. In addition to yoga, the channel has fitness, meditation, and wellness videos, offering viewers a well rounded mental and physical health approach. Popular yoga classes include this quick nine minute Flow Yoga for Beginners class with Rodney Yee, this 35 minute Detox Yoga Flow with Seane Corn, and this quick Desk Yoga class with Rodney Yee.
Boho Beautiful

If you are looking for yoga classes set in beautiful locations, Boho Beautiful is the channel for you. Classes range from beginner to advanced levels, and are filmed in inspiring nature settings, such as the beach or forest. You'll find a range of classes with different focuses, like weight loss, strengthening, yin yoga classes, and more. More experienced students who are looking for a strengthening class can turn to this fifteen minute Advanced Yoga Workout, which was filmed on a beach. Beginners or anyone looking for a more calming class can try out this Easy Yoga for Beginners class, filmed in Thailand.
Sarah Beth Yoga

Sarah Beth posts new videos on a weekly basis, so you'll never run out of top quality yoga content. She covers many styles of yoga on her channel, including everything from gentle morning flows to classes focused on strengthening and weight loss. Pregnant yogis can get their yoga fix with targeted prenatal yoga classes, such as this fifteen minute Prenatal Morning Yoga class. Other popular options on her channel include this quick and easy ten minute Morning Yoga for Beginners, or this thirty minute Full Body Power Yoga class for those looking to challenge themselves physically.
Cosmic Kids Yoga

If you have a child in your life who you want to introduce the practice of yoga to, head over to the Cosmic Kids Yoga YouTube channel. Instructor Jaime has designed curriculum that makes yoga and mindfulness practices fun and interesting for children, helping them become calmer and mentally stronger. Using vivid colors and exciting stories, her videos are engaging and perfect for any child. For the Disney lovers, try either the Frozen or the Moana inspired yoga adventures. Other great kids yoga options include the Zen Den series, like this one with Mini the Puppy. There are also guided relaxation videos, like this Peace Out video about the moon and stars.
Yoga by Candace

The Yoga by Candace YouTube channel offers a variety of classes, ranging from 5 to 60 minutes and covering many themes and styles. She offers wonderful restorative classes, like this 30 minute Restorative Yoga and Meditation option. Other popular options include this 30 minute class for Strength and Flexibility, or this 30 minute Power Yoga class. She also offers quick morning and nighttime classes, like this five minute Gentle Morning Bed Yoga. This channel is particularly good for those who like to explore other workout options in addition to yoga. While the channel is mostly yoga focused, she does branch out into strength training and HIIT workouts.
Yoga with Kassandra

If you are looking for Yin yoga YouTube classes, Yoga with Kassandra is your go-to resource. She has an introductory video that explains exactly what the style entails, as well as a variety of Yin classes, like this 40 minute Yin Yoga for Stress and Anxiety. While there is an emphasis on Yin yoga on her channel, she also has videos on other styles and themes as well, like this 35 minute Arm Balance Yoga Flow.
The Journey Junkie

Allie of The Journey Junkie consistently posts new yoga videos, so you'll never be short of excellent content. Her interests span from Hatha to Restorative to Yoga Trapeze flows, so you'll always find content that is interesting, engaging, and informative. Popular videos include this 30 minute Morning Yoga Sequence, this video on 10 Yoga Poses that strengthen and tone the body, as well as this Meditation 101 video.
Heart Alchemy Yoga

Michelle Goldstein of Heart Alchemy Yoga has been teaching yoga since 2004, and brings the teachings of many Southern California-based teachers to her channel. Heart Alchemy Yoga is a great resource for people looking for Power Yoga YouTube classes. This 30 minute Power Yoga Workout can give you a look into the channel's style. There are also a variety of Bikram yoga classes, like this 60 minute Bikram Yoga Workout class, and more gentle styles like this 60 minute Yin Yoga Class.
Alo Yoga

Alo Yoga, the popular athletic wear brand, has created an impressive YouTube channel that features a variety of teachers from around the world. Classes are incredibly varied since so many teachers contribute, so you'll easily find options that suit your preferences. Some great options include this 20 minute Inversion Flow, as well as this 25 minute Flexibility Flow.
Look into these yoga channels to implement some top-notch classes in the comfort of your own home. YouTube is a great resource for anyone looking to enhance their yoga practice on a budget, so take some time exploring these channels and finding classes that you love!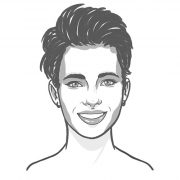 Amanda Carter
Yoga, meditation, and spirituality are at the top of the list for writer and former nutritionist Amanda Carter. This devoted practitioner enjoys writing about health and wellness just as much as she enjoys living it.