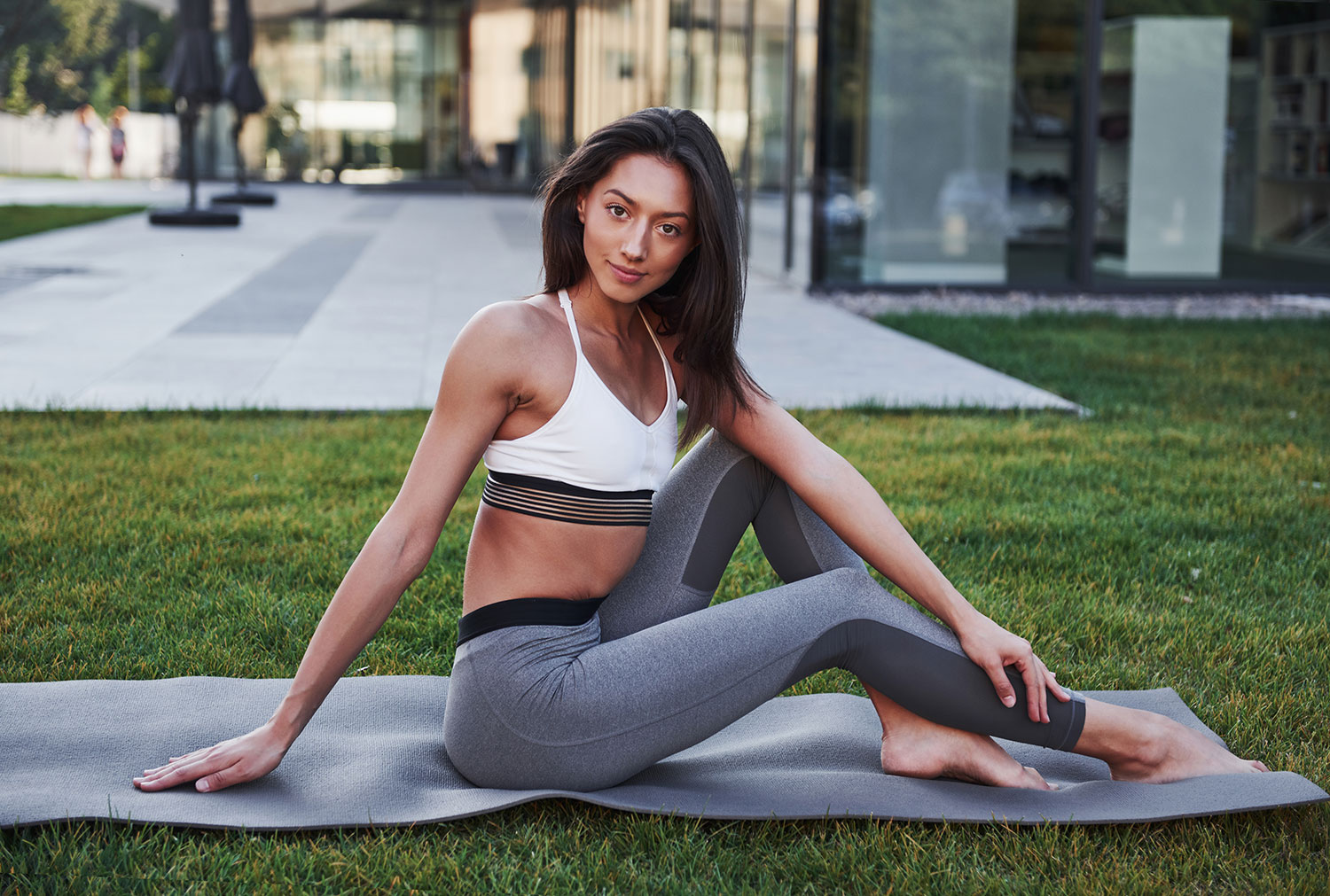 The United States is home to many yoga studios and retreat centers. As a vast country, each retreat is unique to its regional location, community, and natural surroundings. From meditation in the stark Rocky Mountains, to practicing yoga on the beaches of Hawaii, there is the right yoga retreat and style for anyone within the United States.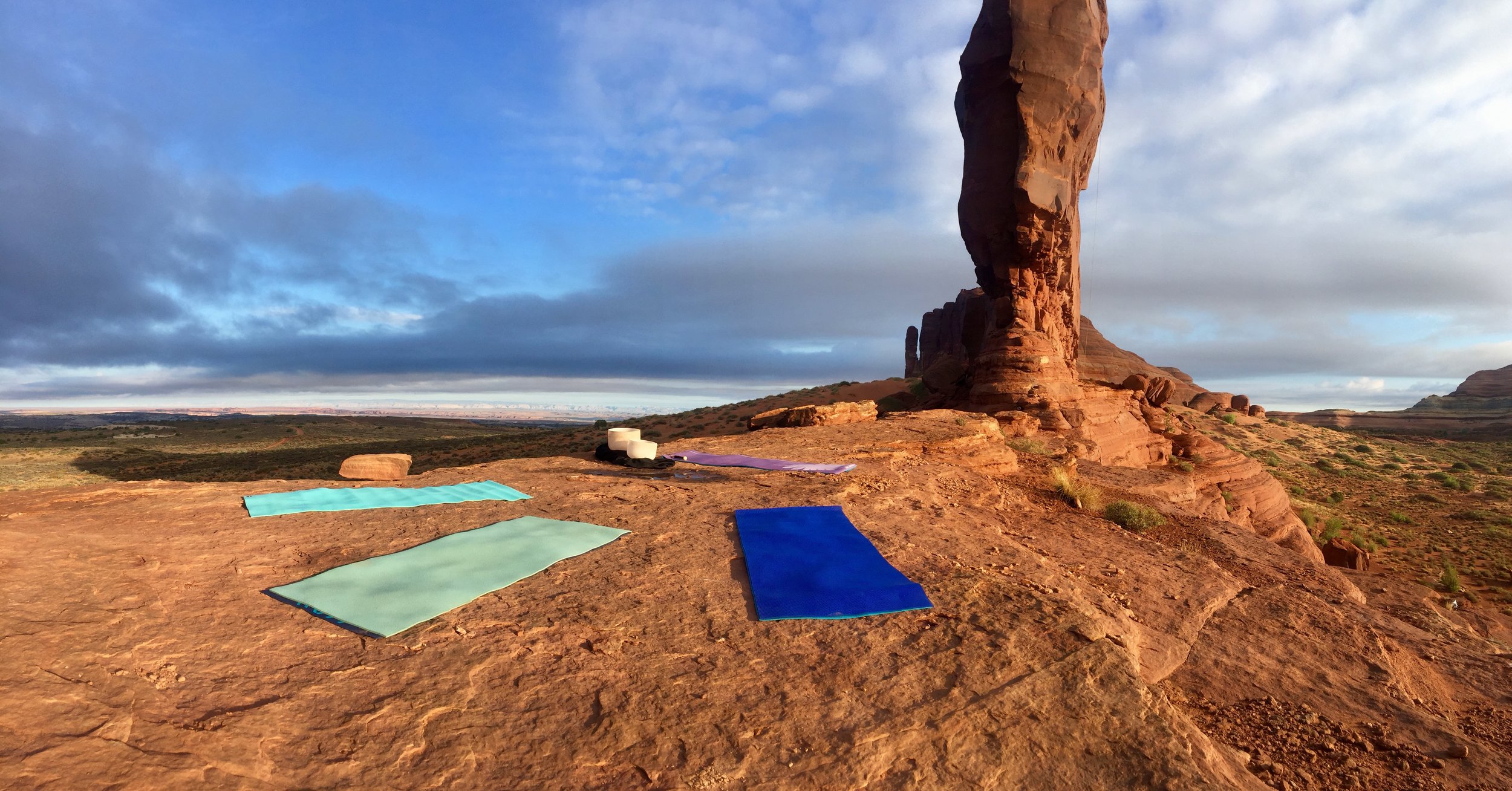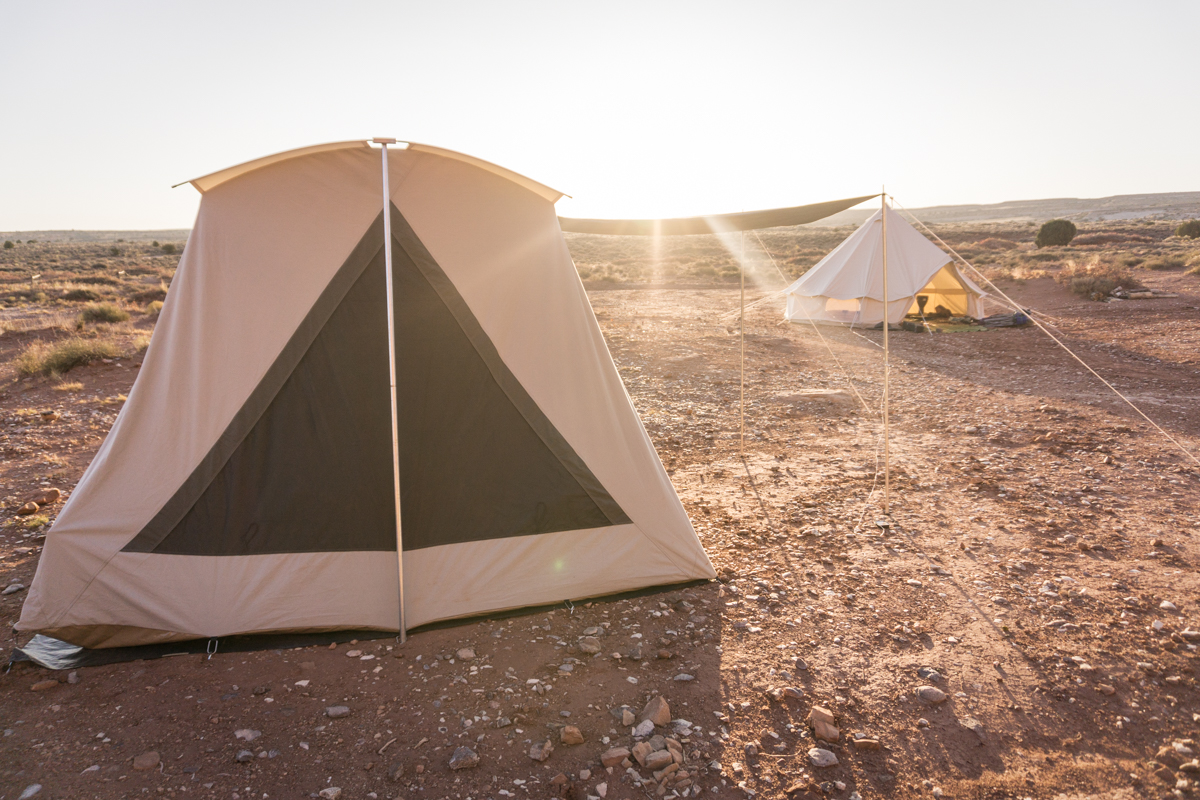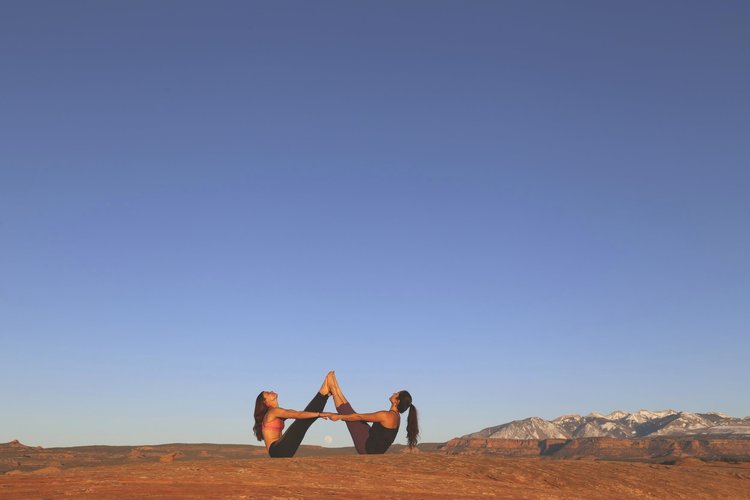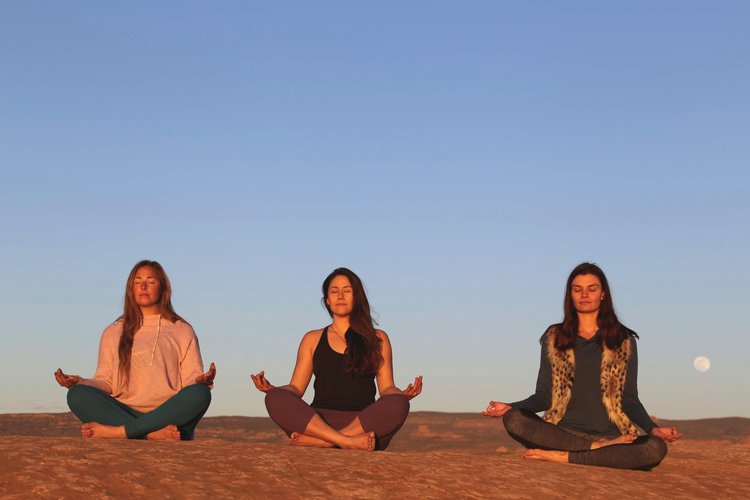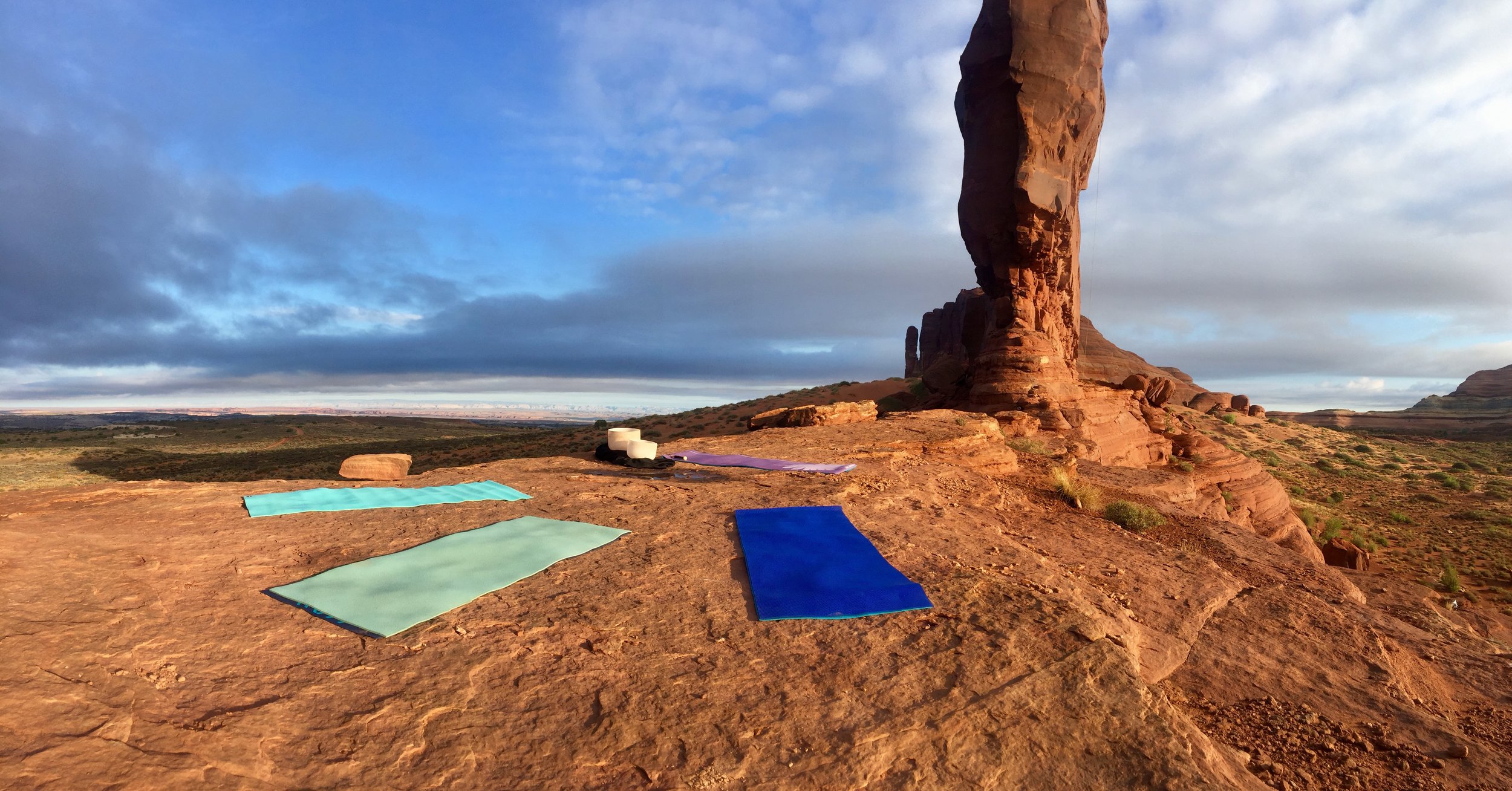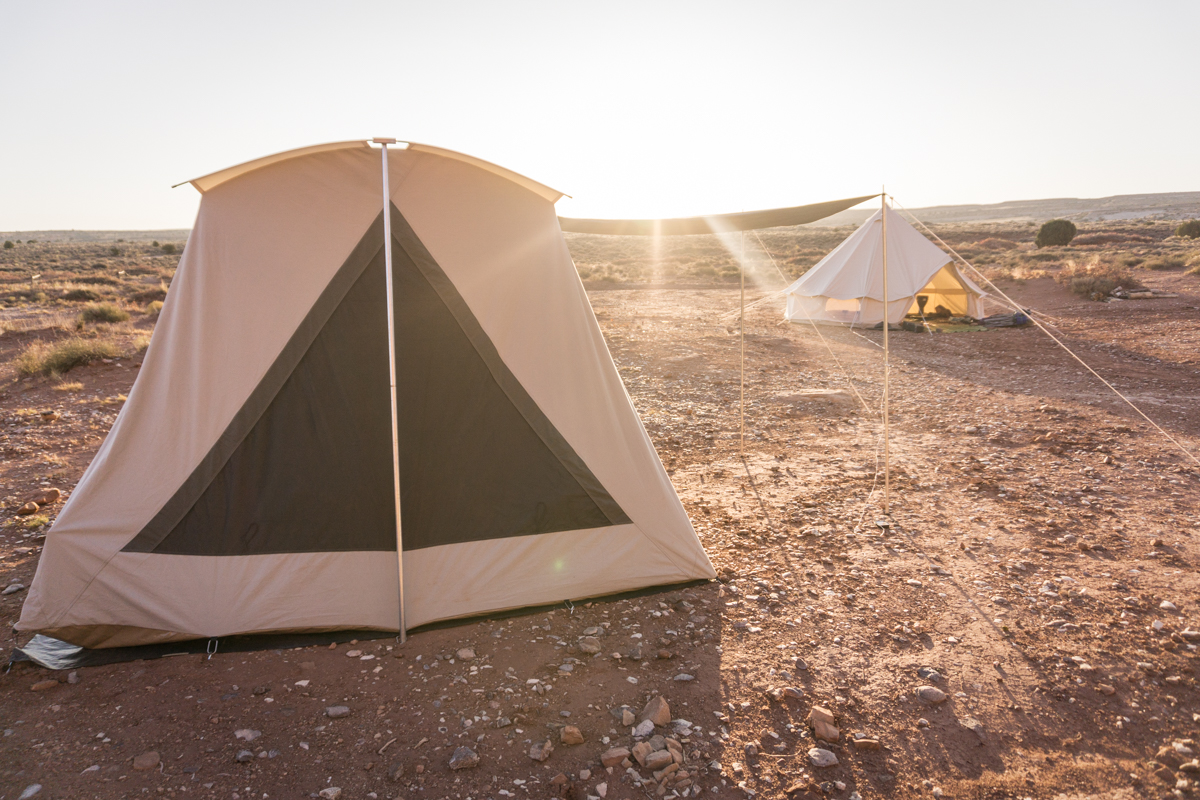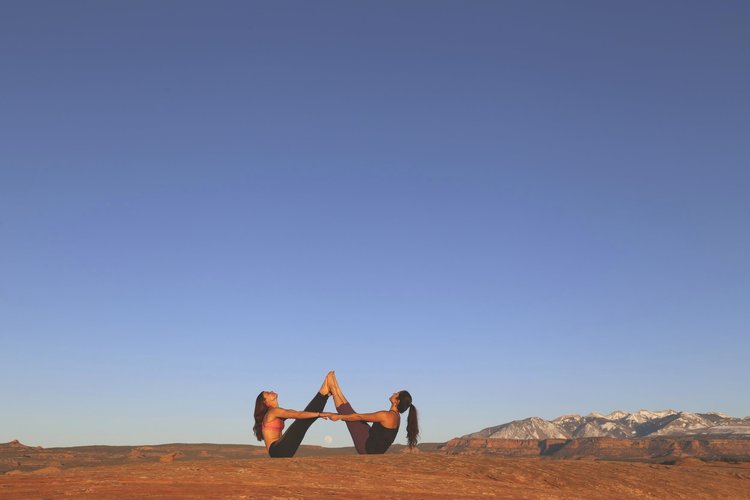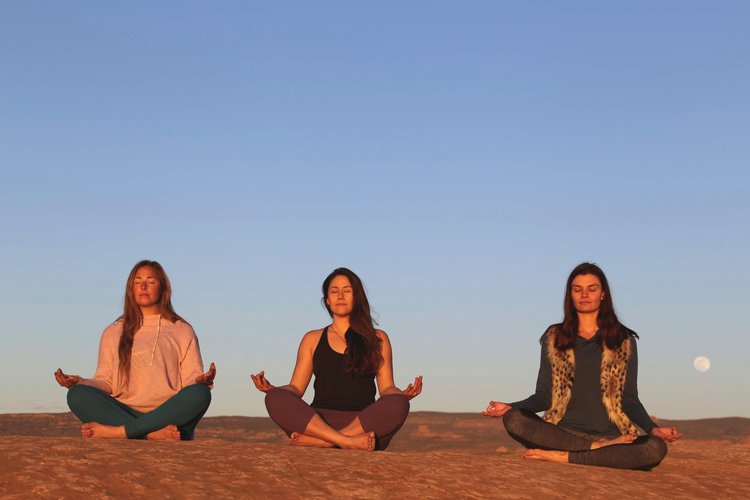 Wild Sol Adventure Yoga Retreats puts a spin on the typical yoga retreat. Whilst many retreats proclaim their 'renewing' properties, Wild Sol focuses on 're-wilding.' What does this mean? Each Wild Sol retreat incorporates yoga practice with the natural surroundings of the Moab in Utah. Guests are taken on unusual and adventurous excursions and encouraged to challenge themselves in new ways, within a new and loving community of like minded yogis.
Program: Wild Sol hosts a variety of scheduled group retreats – but each has a focus on adventurous activities. Guests may expect a variety of activities, including slacklining, outdoor yoga classes, stand up paddle boarding, acroyoga, canyoneering, rock climbing, and so much more. Each morning of retreat, the yogis will rise for an optional sunrise meditation, followed by a vinyasa yoga lesson. Each day will continue uniquely, depending on the theme of the retreat and the desires of the attendees. Guests can expect glamping accommodation and daily menus of completely local, organic food.
What we like: Every yoga class during a Wild Sol Adventure Yoga Retreat is held outdoors. This is a yoga retreat for the true nature lovers who want to soak in all they can of the gorgeous Moab in Utah.
Cost: Prices vary depending on individual retreat and season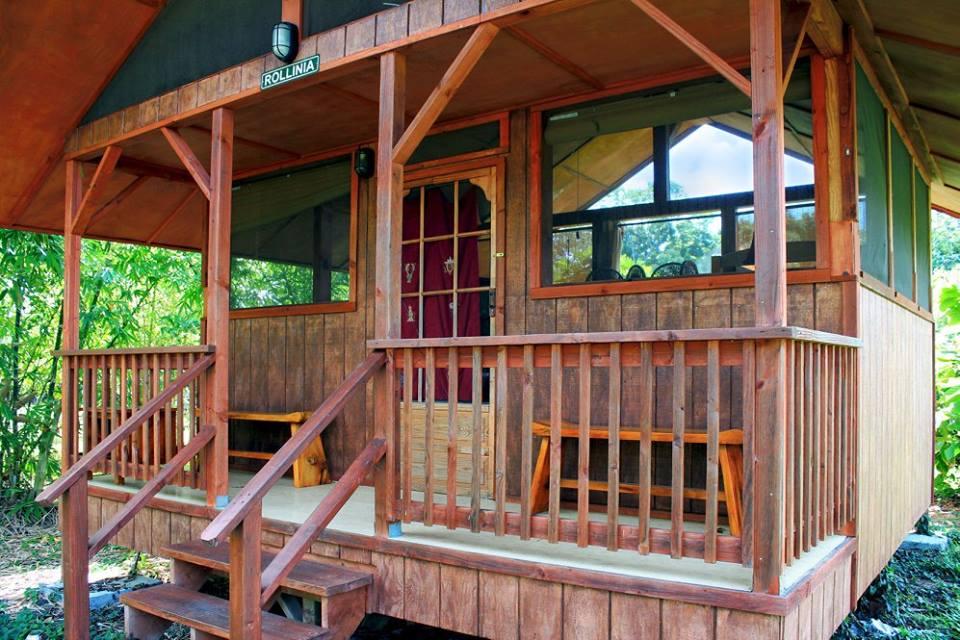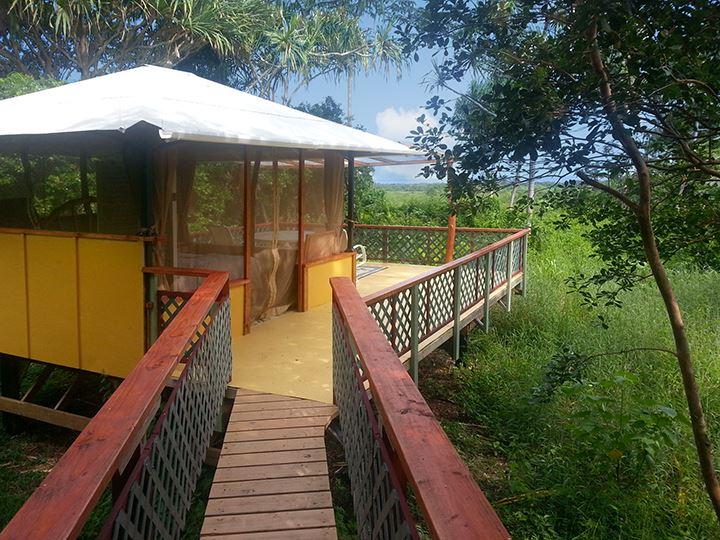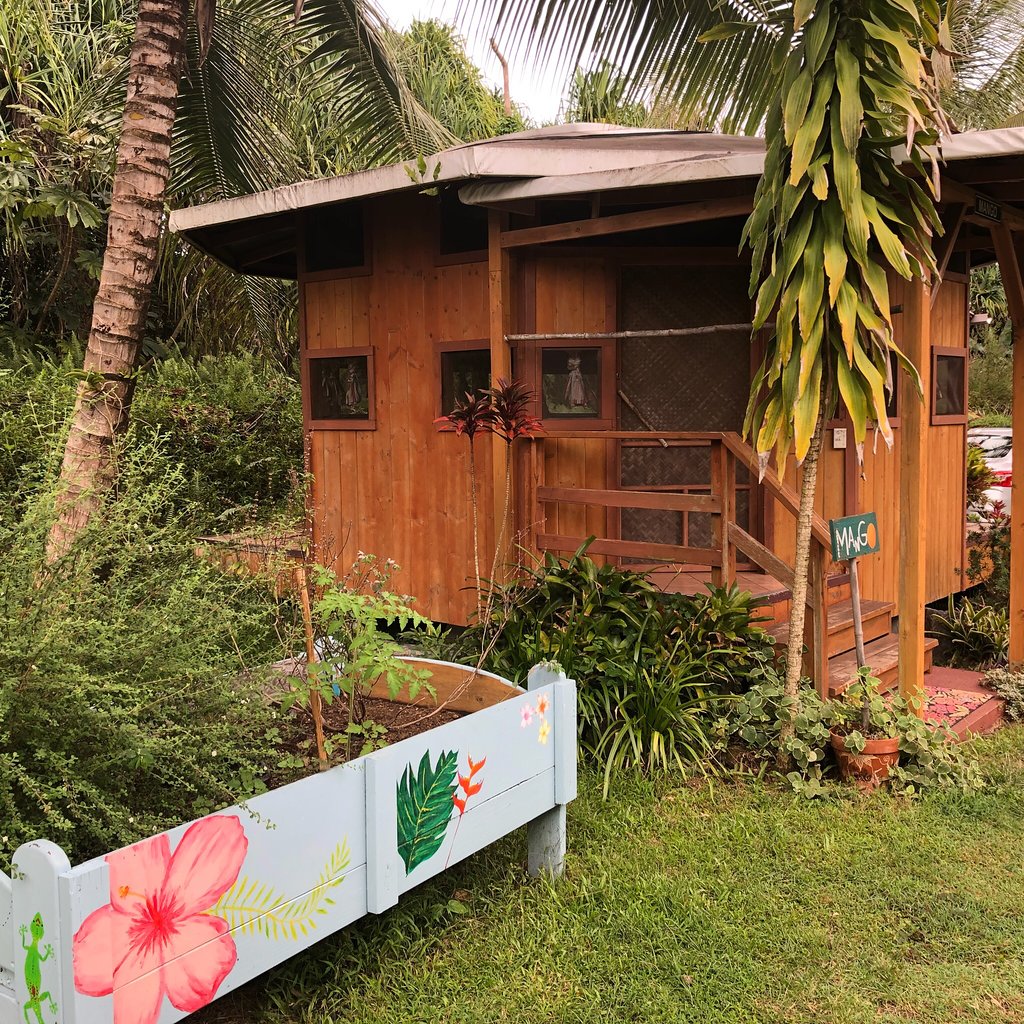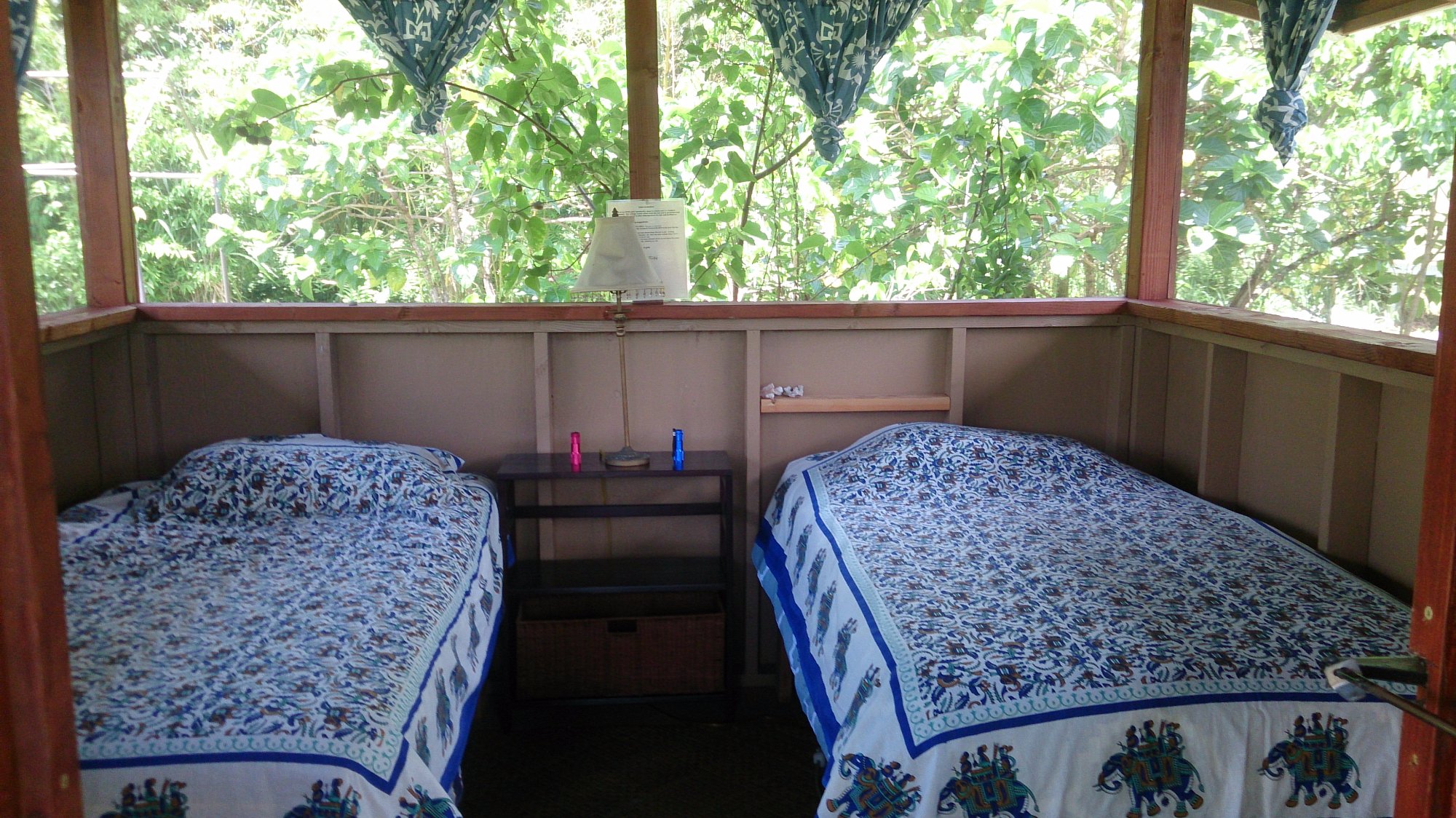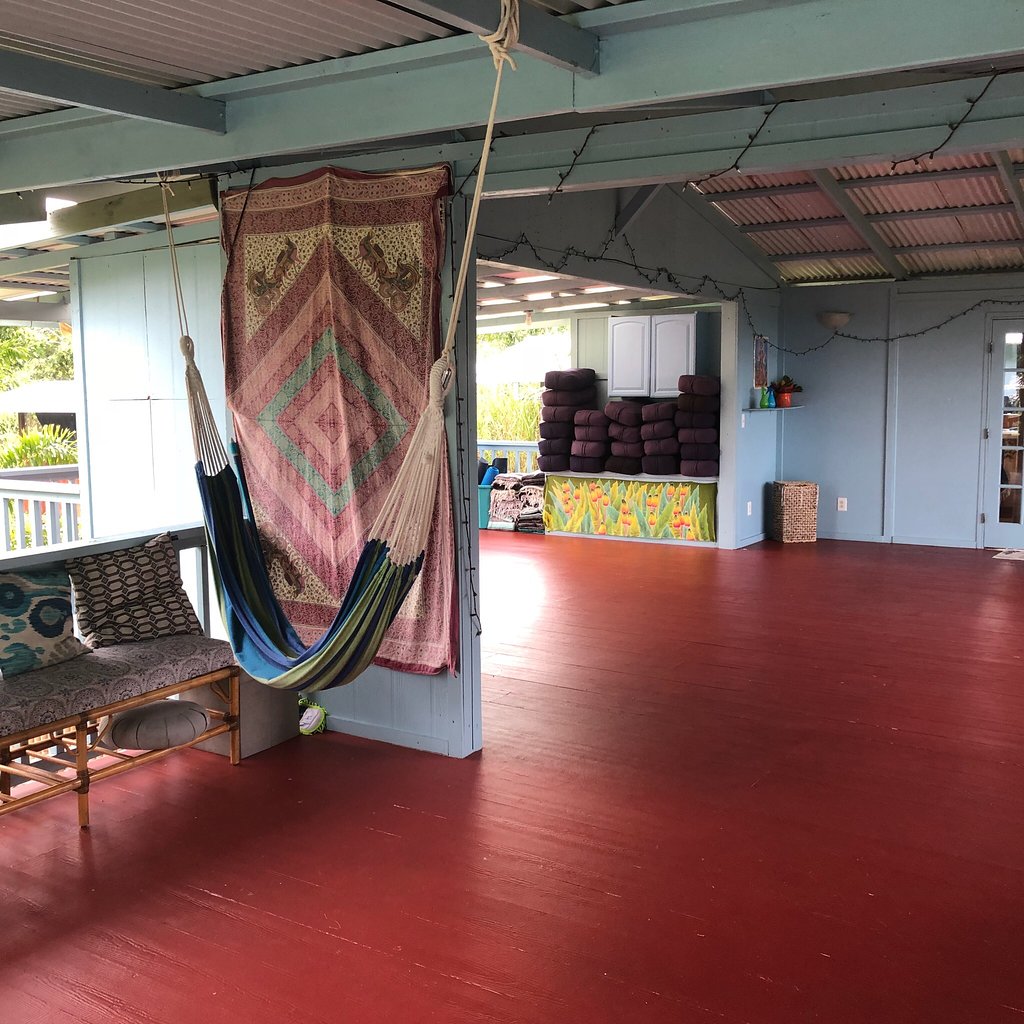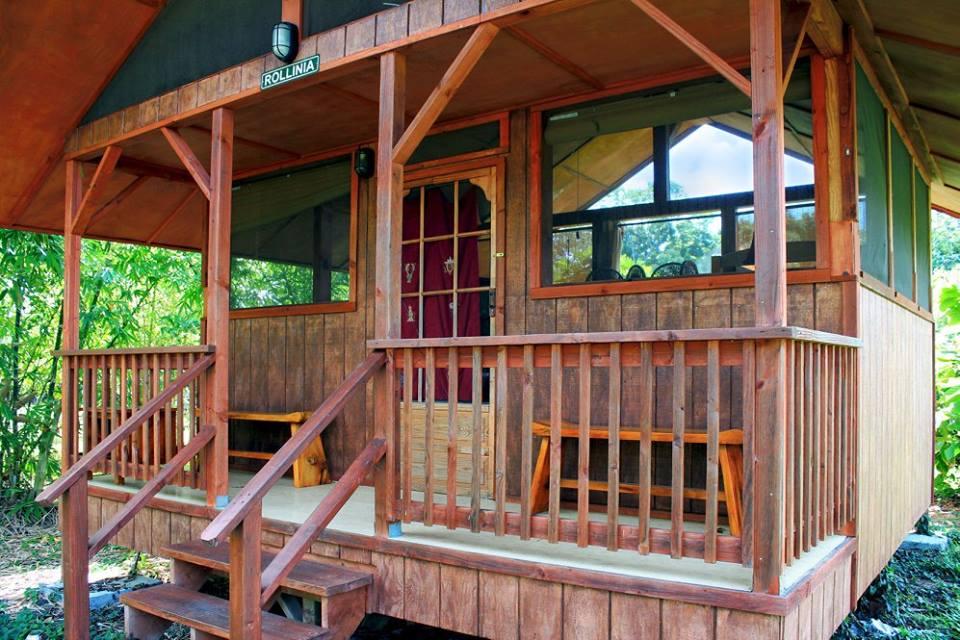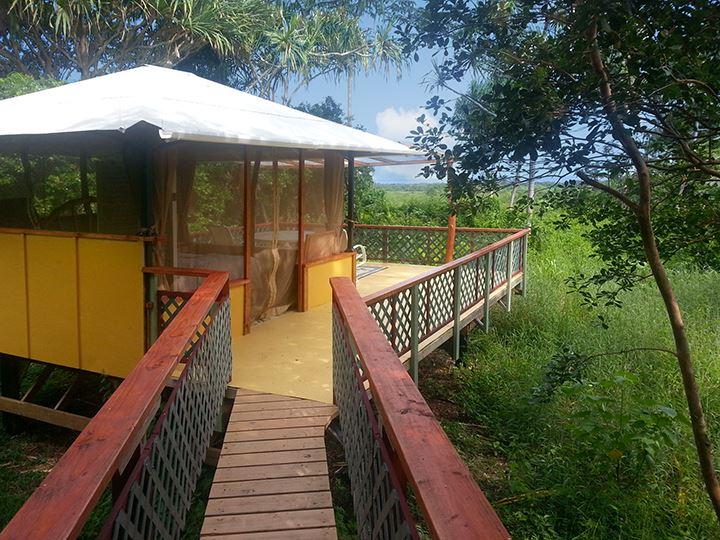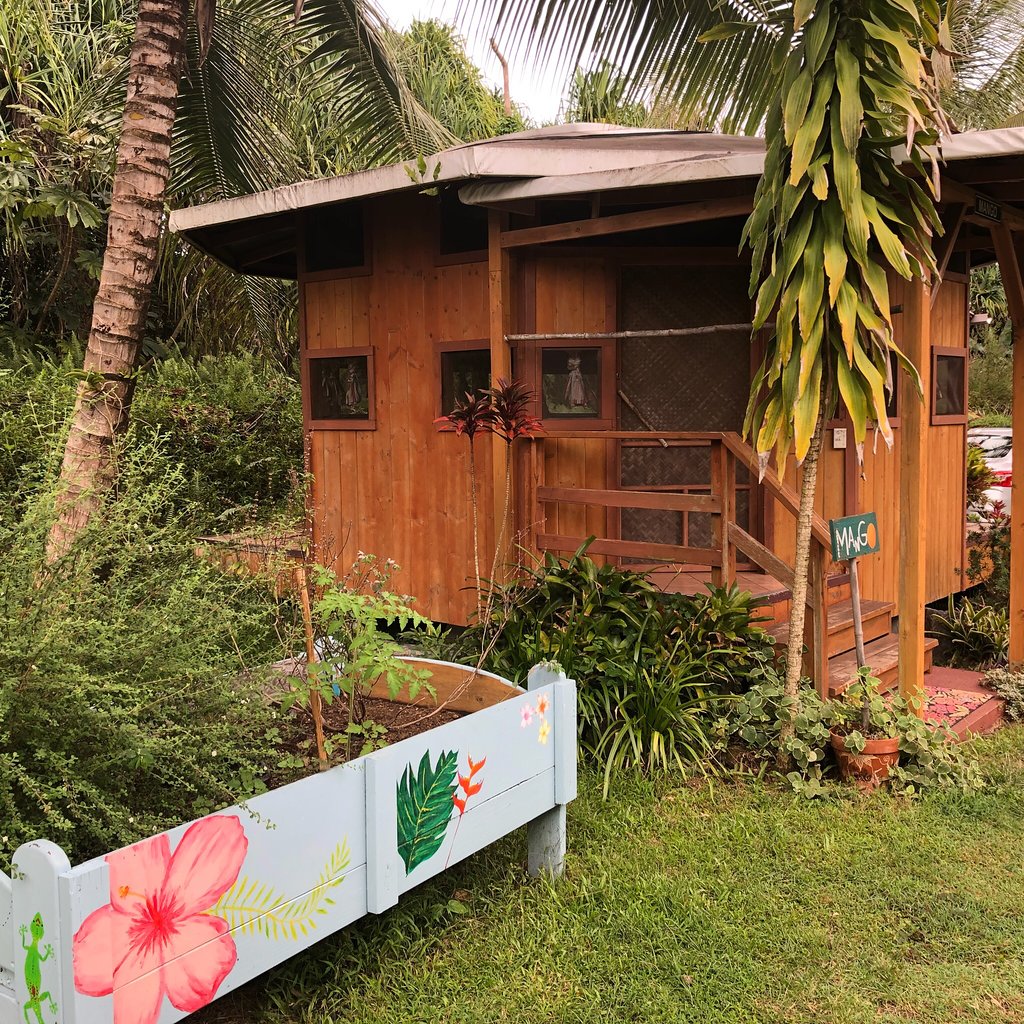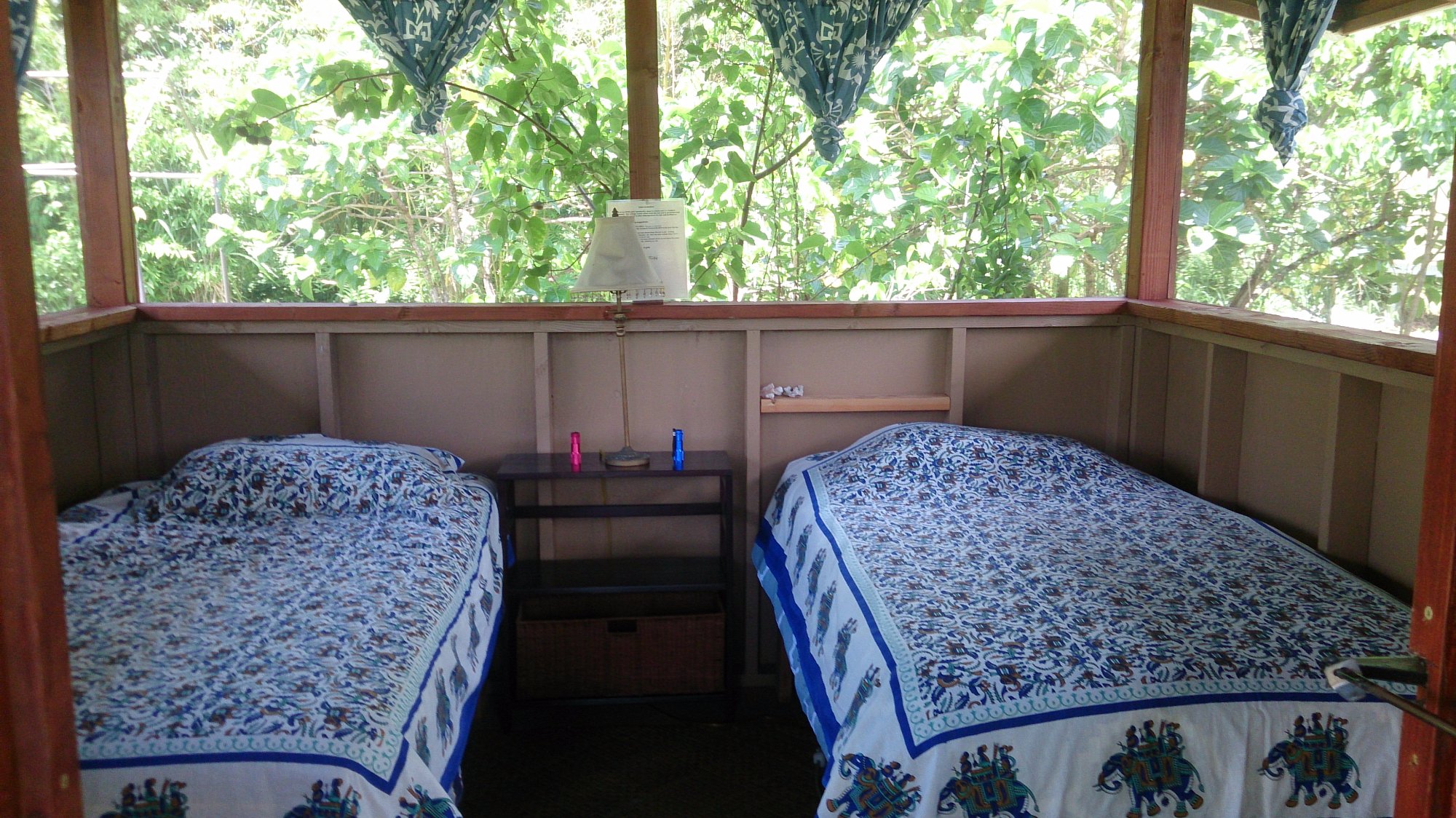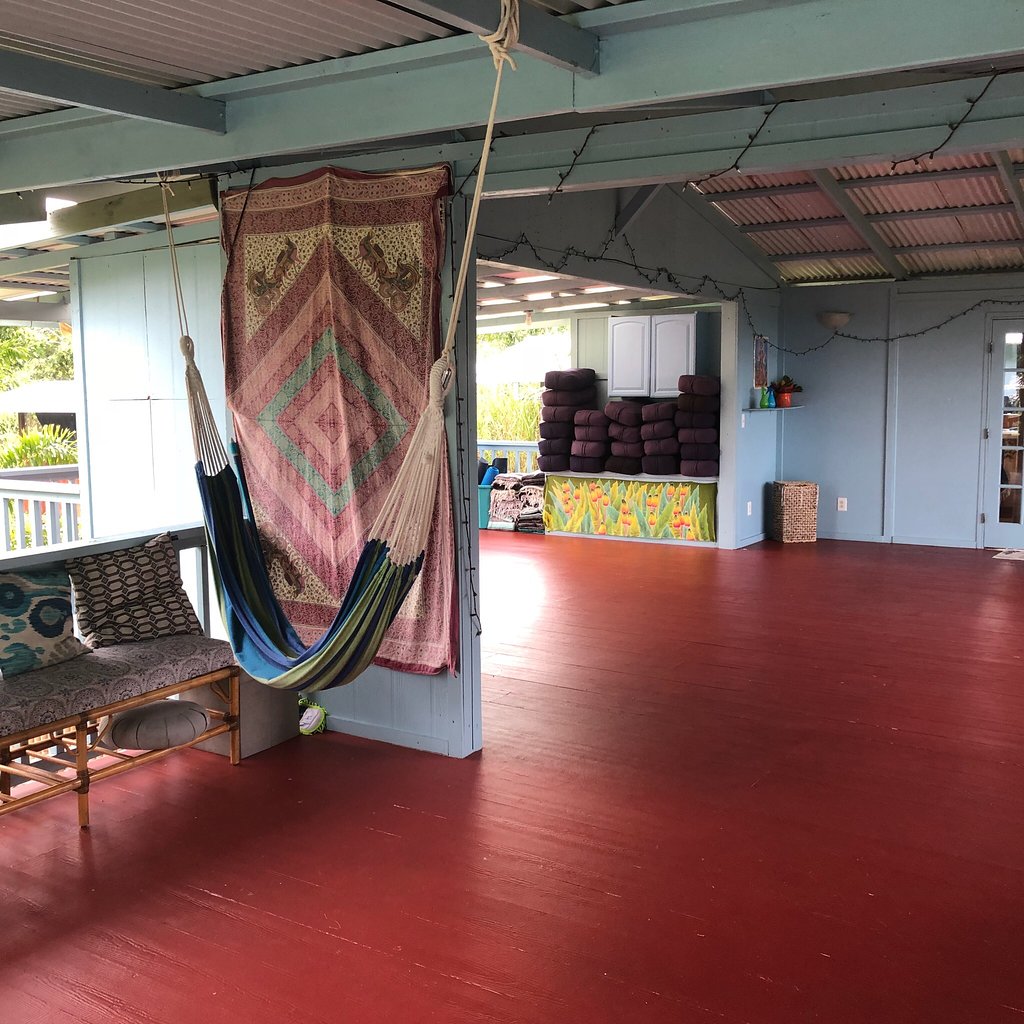 Kirpal Yoga and Meditation Retreat is a thriving community that welcomes yogis of all levels of experience. Located on the Big Island of Hawaii, this retreat center encourages guests to reconnect with mother nature, and cultivate a sense of loving kindness. Guests can enjoy the local wildlife – the nearest beach is often frequented by dolphins – as well as the organic and vegan menu, the two yoga shalas, and the sense of community that every retreat provides.
Program: There are many options to attend retreats at Kirpal Yoga and Meditation Retreat in Hawaii. Upcoming group yoga retreats include an all-women 'sacred sister deep dive' retreat, a retreat designed for healthcare providers, and a 'rainbow love' retreat for LGBTQ+ yogis.
What we like: Each day, yogis will rise and practice yoga in the beautiful Yoga Hale – a 1000 square foot open air studio that will mesh your practice with the natural surroundings. Meditation sessions are held in the carefully designed Balinese Meditation Pavilion, which is available at all hours of the day for a sense of solitude.
Cost: Prices vary depending on individual retreat chosen
Address: Kirpal Meditation and Ecological Center, 13-260 Pohoiki Road, Pahoa, HI 96778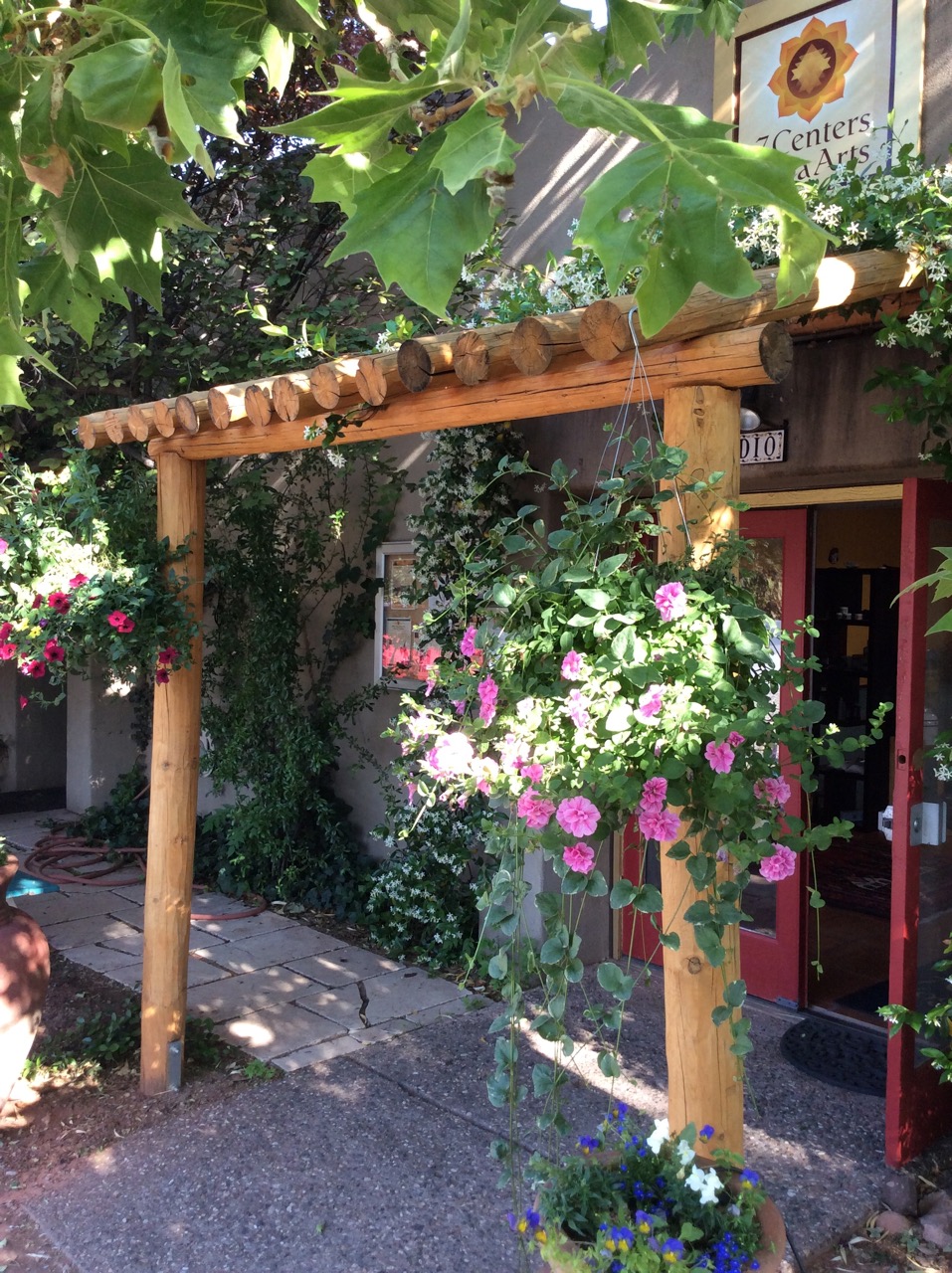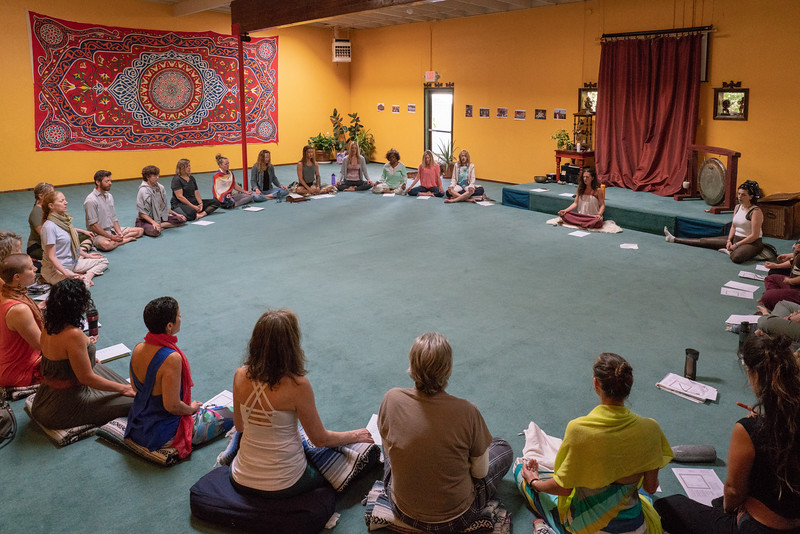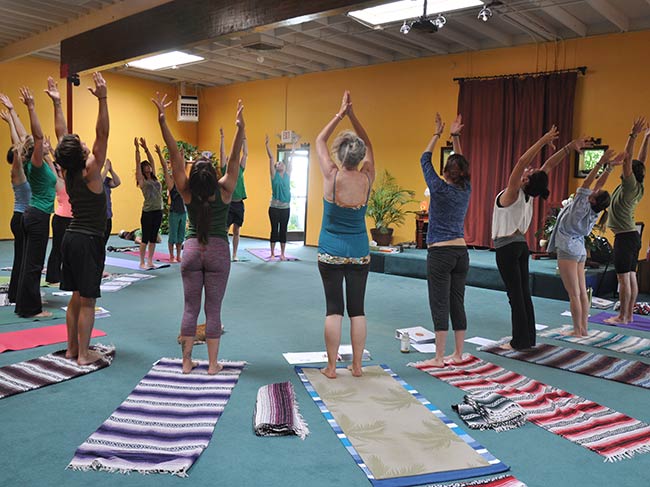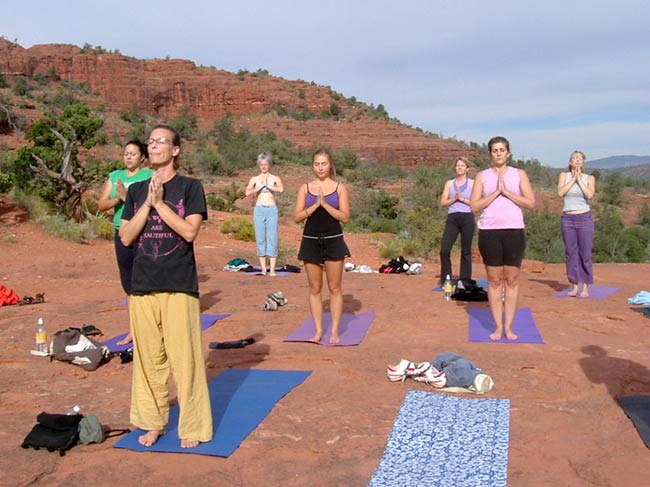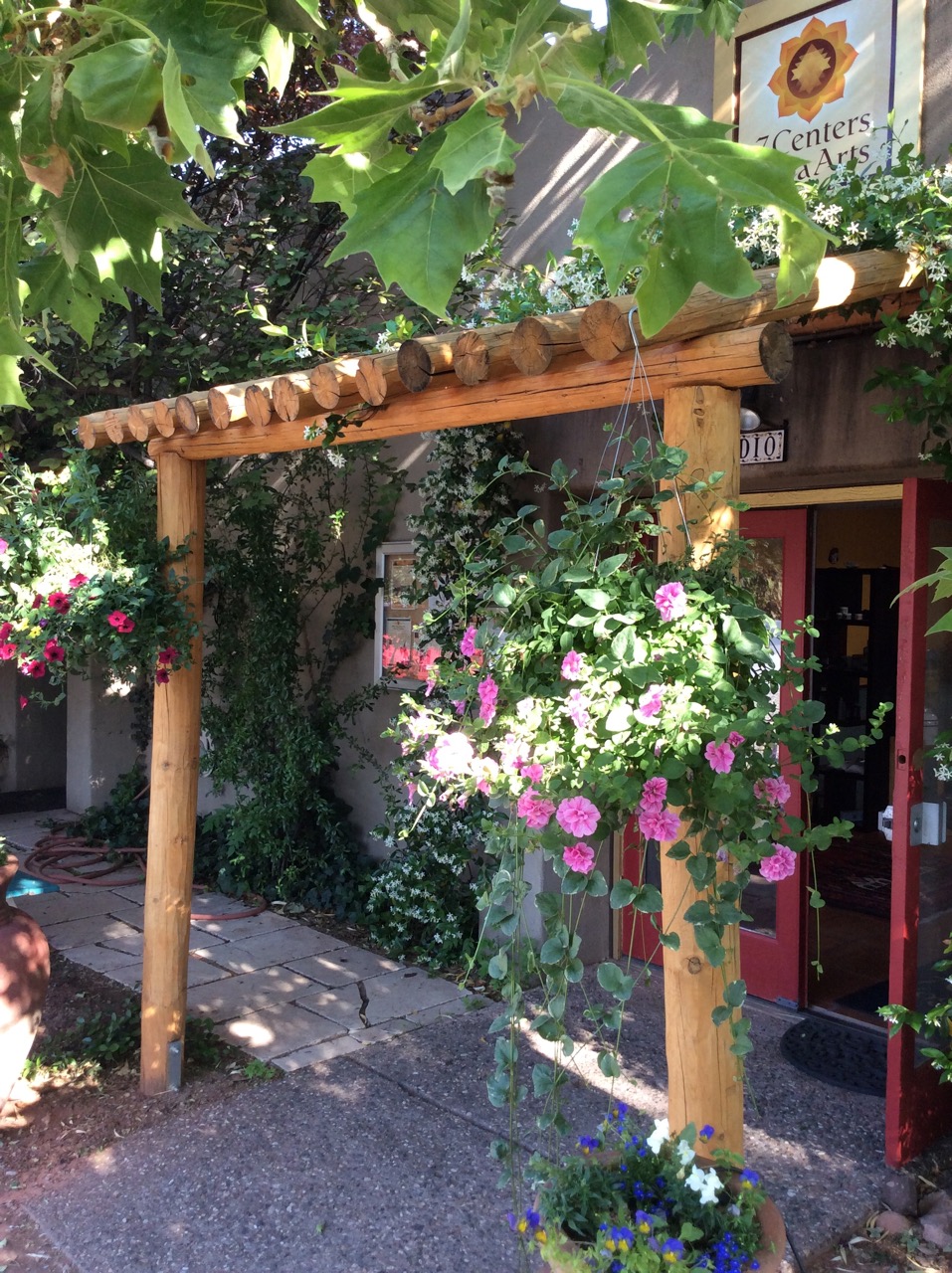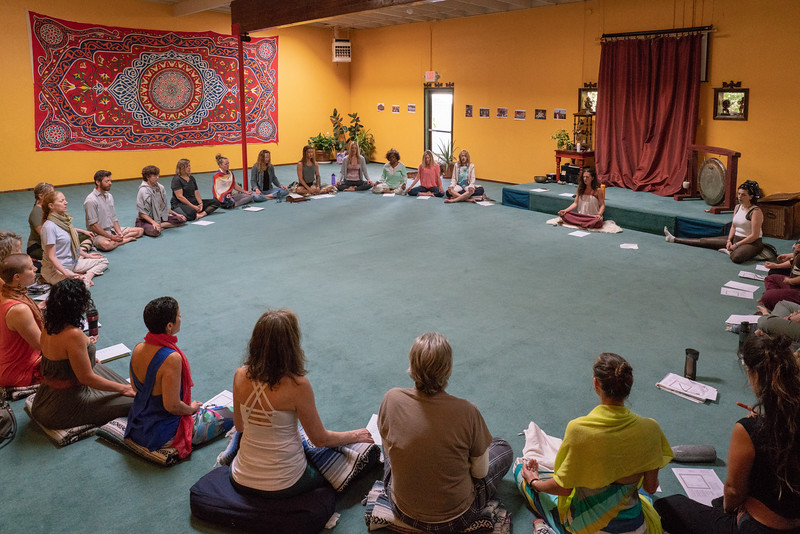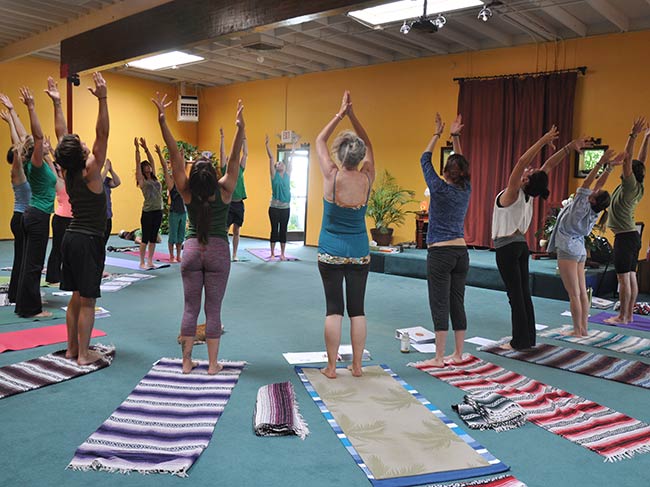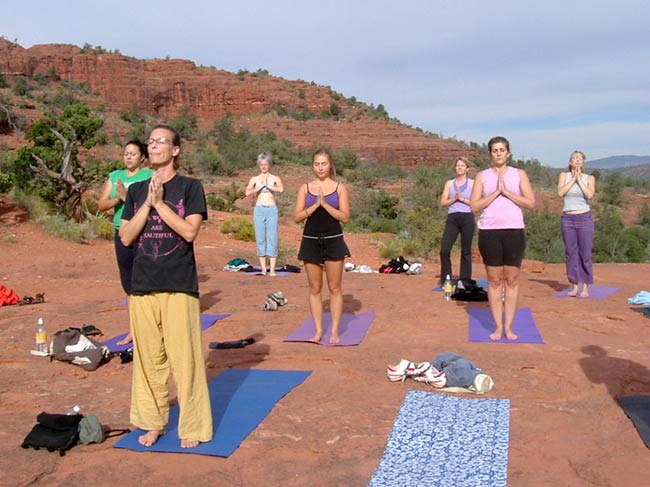 7 Centers Yoga is Sedona, Arizona's premier yoga studio and school. Here, yogis can enjoy a range of retreat options ranging from intensives to personalized retreats. Both spiritual and physical health are attended to at 7 Centers Yoga, where there is a significant emphasis on Vedic astrology and Ayurvedic practices – from the daily scheduling to the fully Ayurvedic kitchen.
Program: 7 Centers Yoga encourages students to take the cerebral teachings of yoga and apply them off the mat, in daily life. Each retreat on the schedule is unique, yet shares the mission of connecting yoga teachings to the world at large. Here, students can choose from educational intensives (including Kundalini yoga and chakra opening) to more relaxing options such as the yoga, hiking, and meditation retreat, or a personalized individual retreat. There are many options to personalize retreats, such as adding treatments or sessions like astrology reading, dosha consultation, energy readings, and more.
What we like: Guests will truly feel immersed in the local surroundings of Sedona. The retreat center is built in a Spanish architecture styled building, complete with stucco walls and draping vines.
Cost: Varies depending on retreat option chosen.
Address: 7 Centers Yoga, 2115 Mountain Road, Sedona, AZ 86336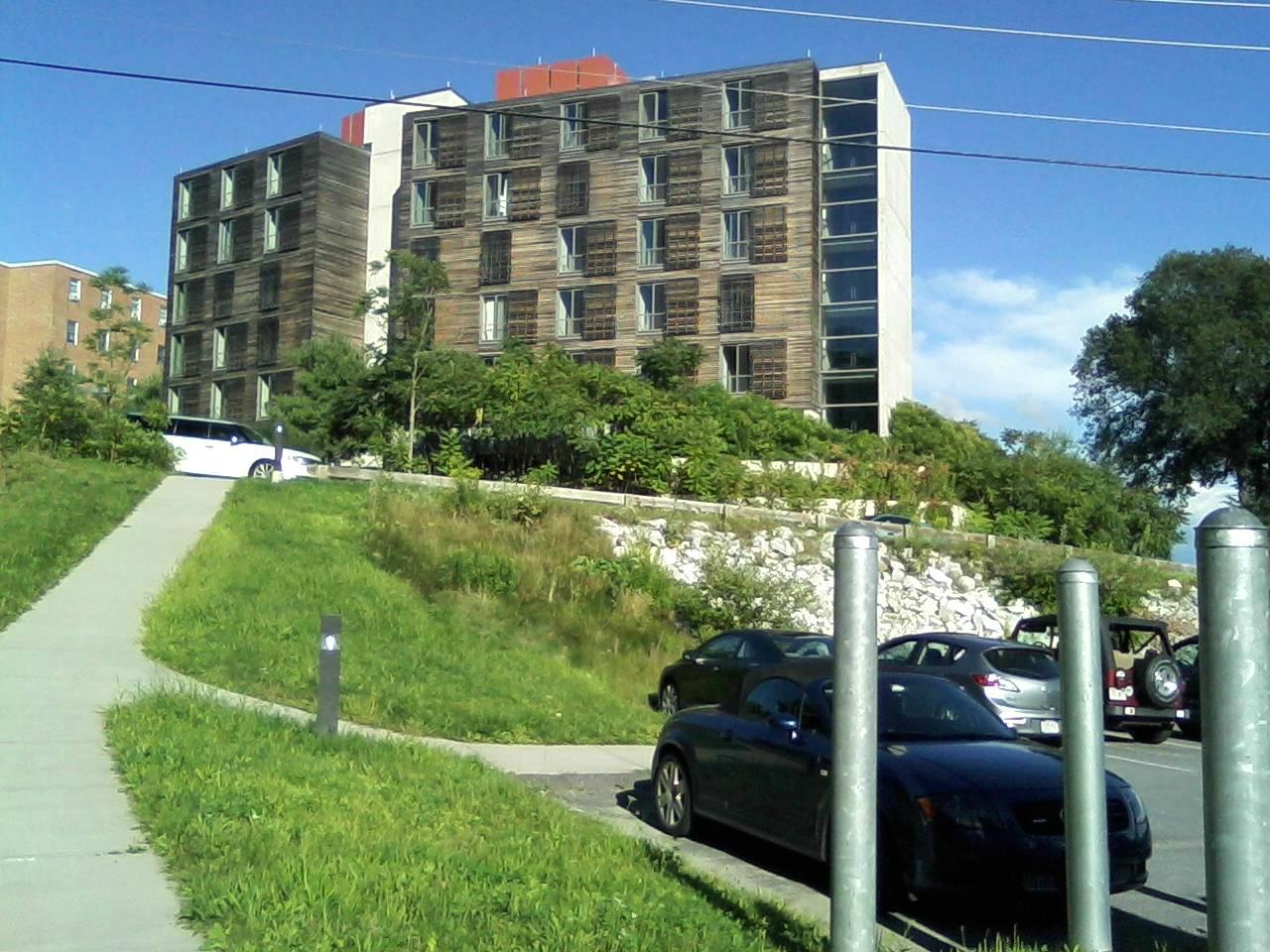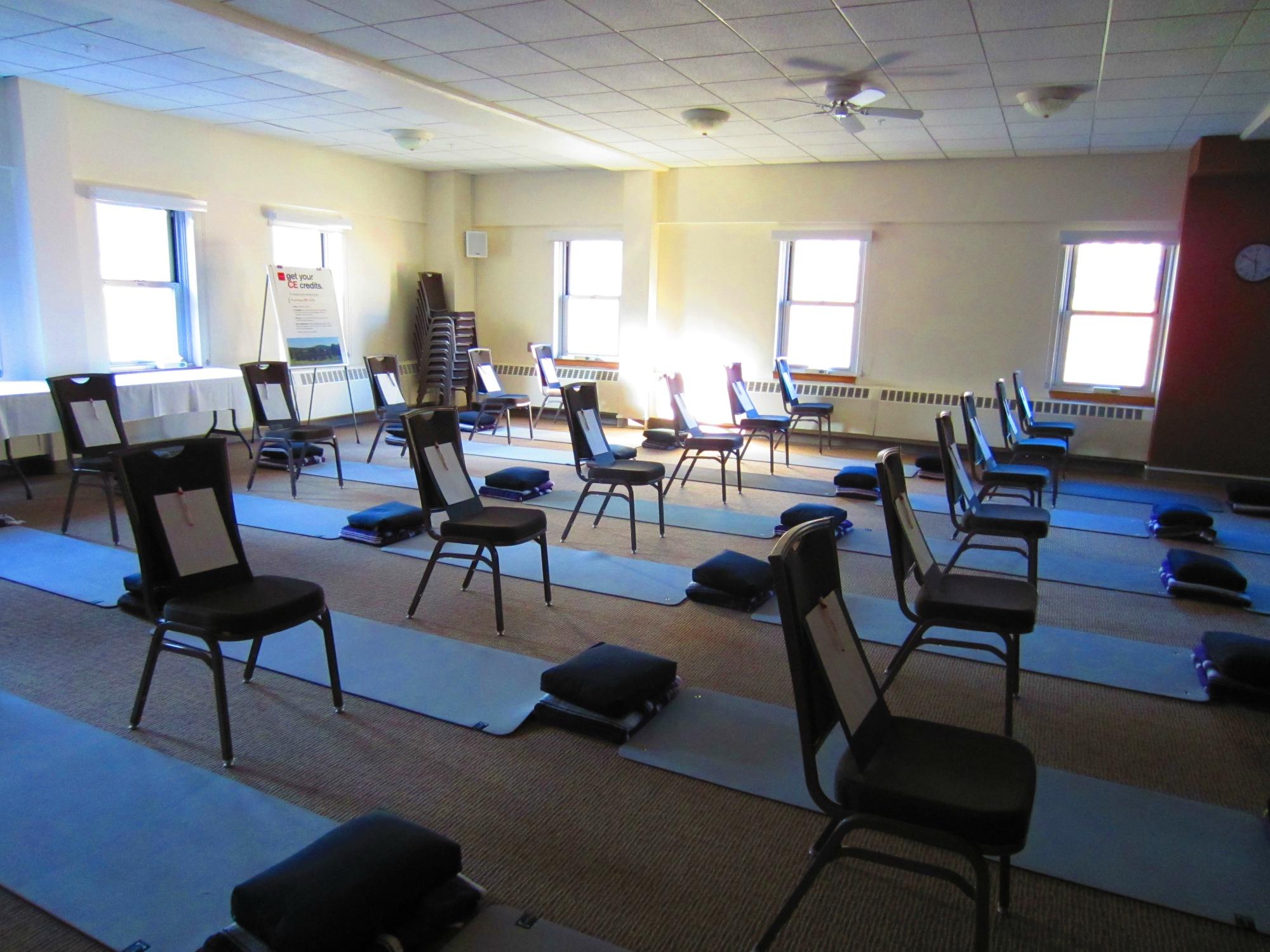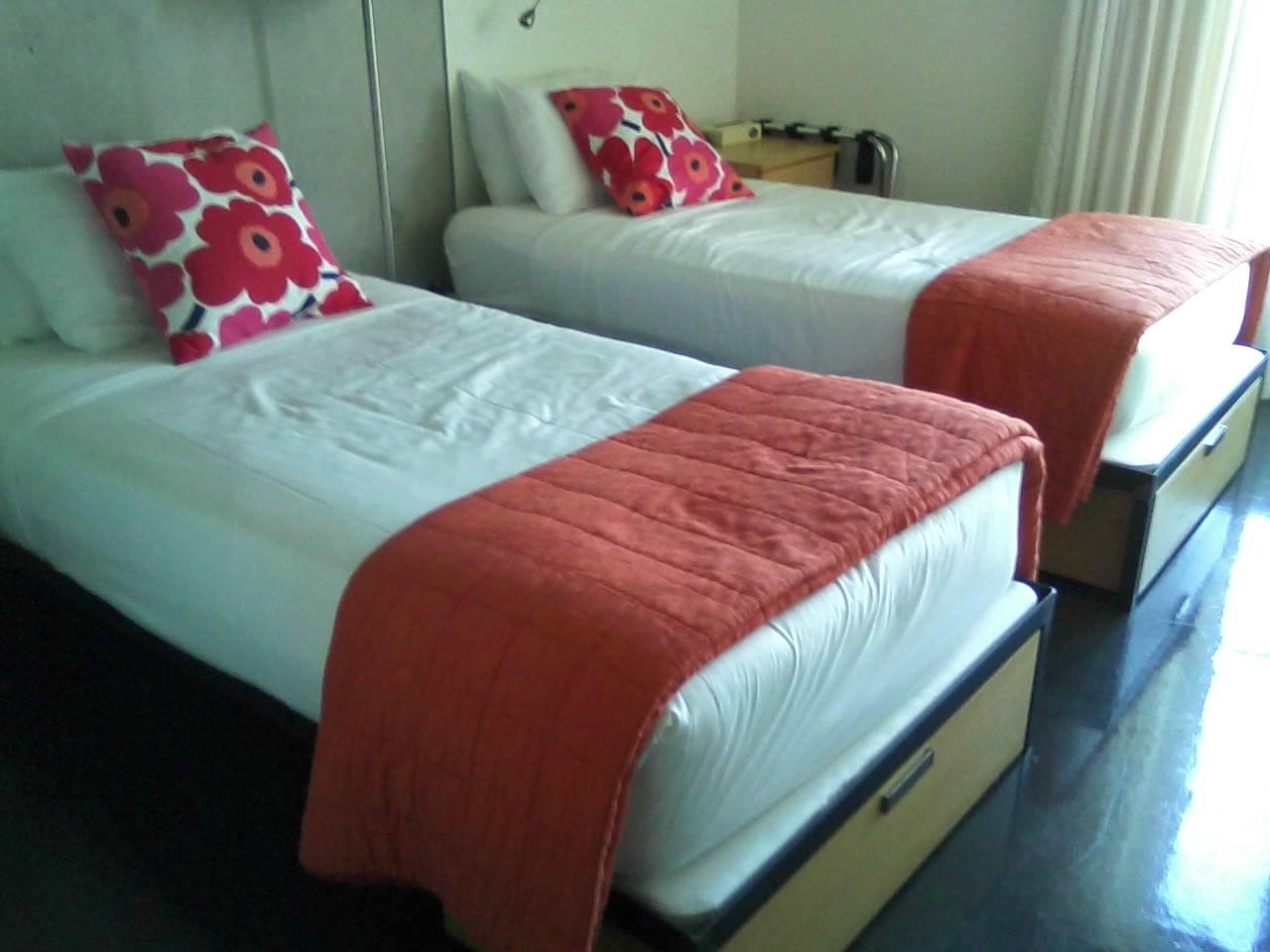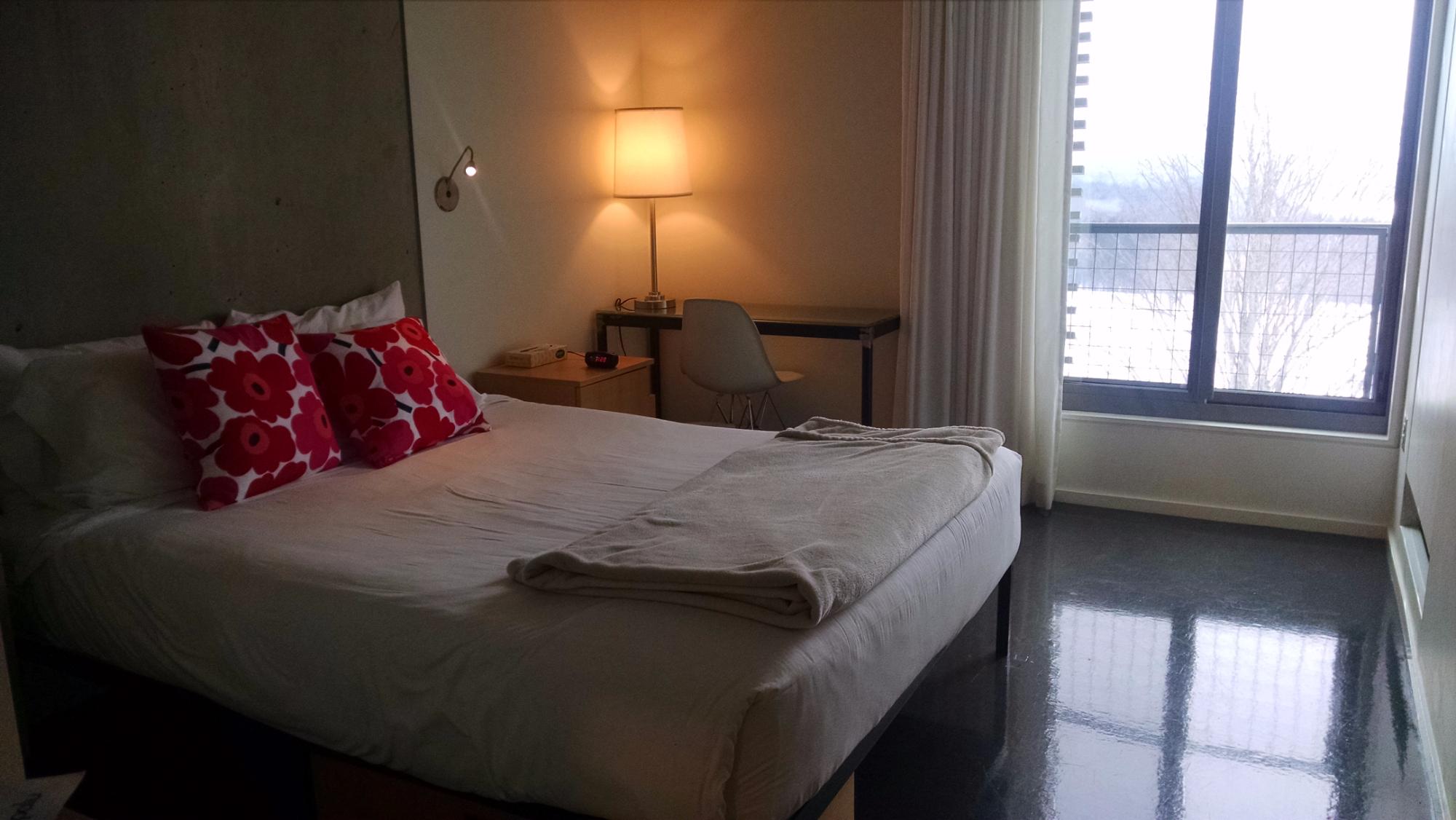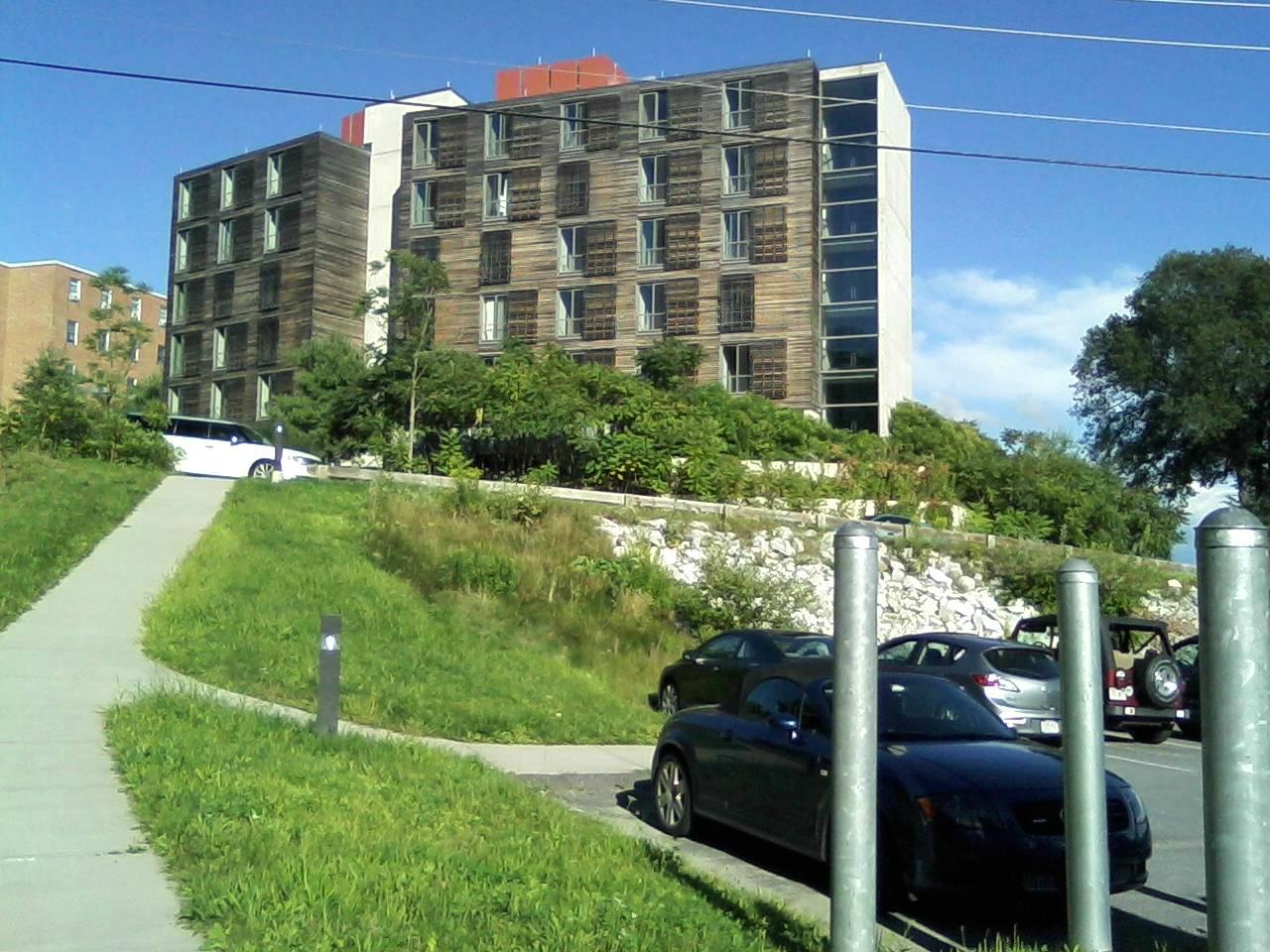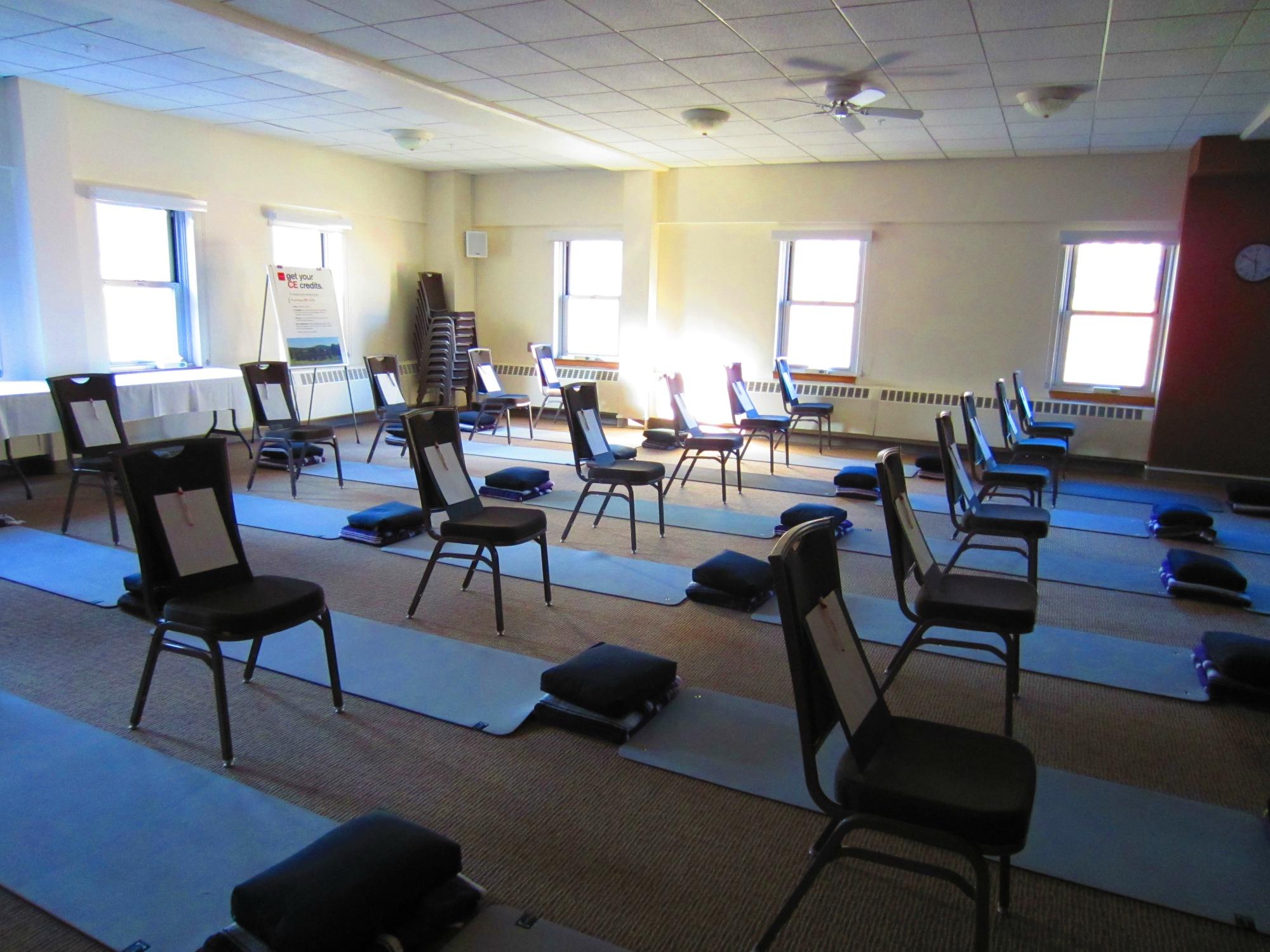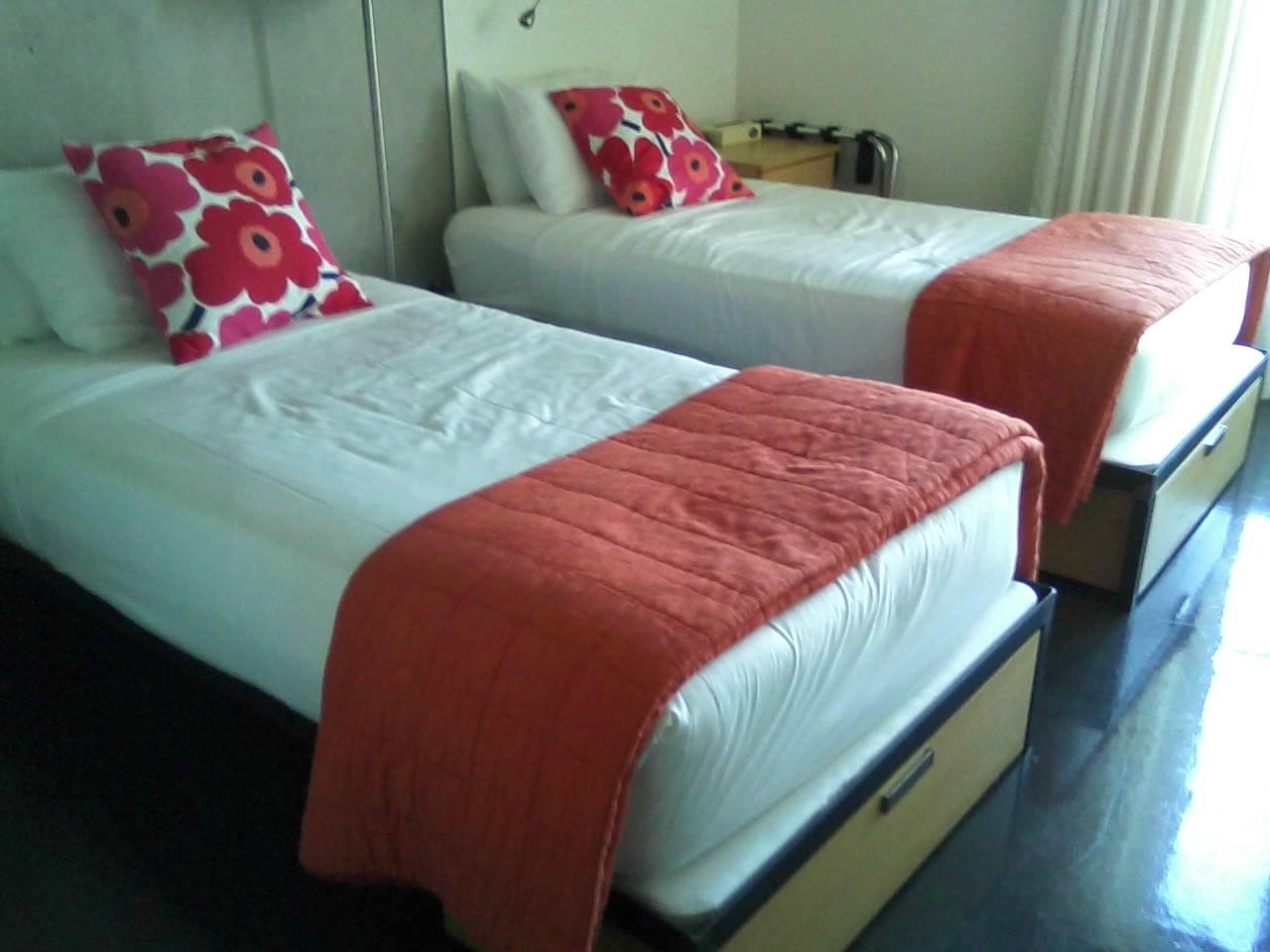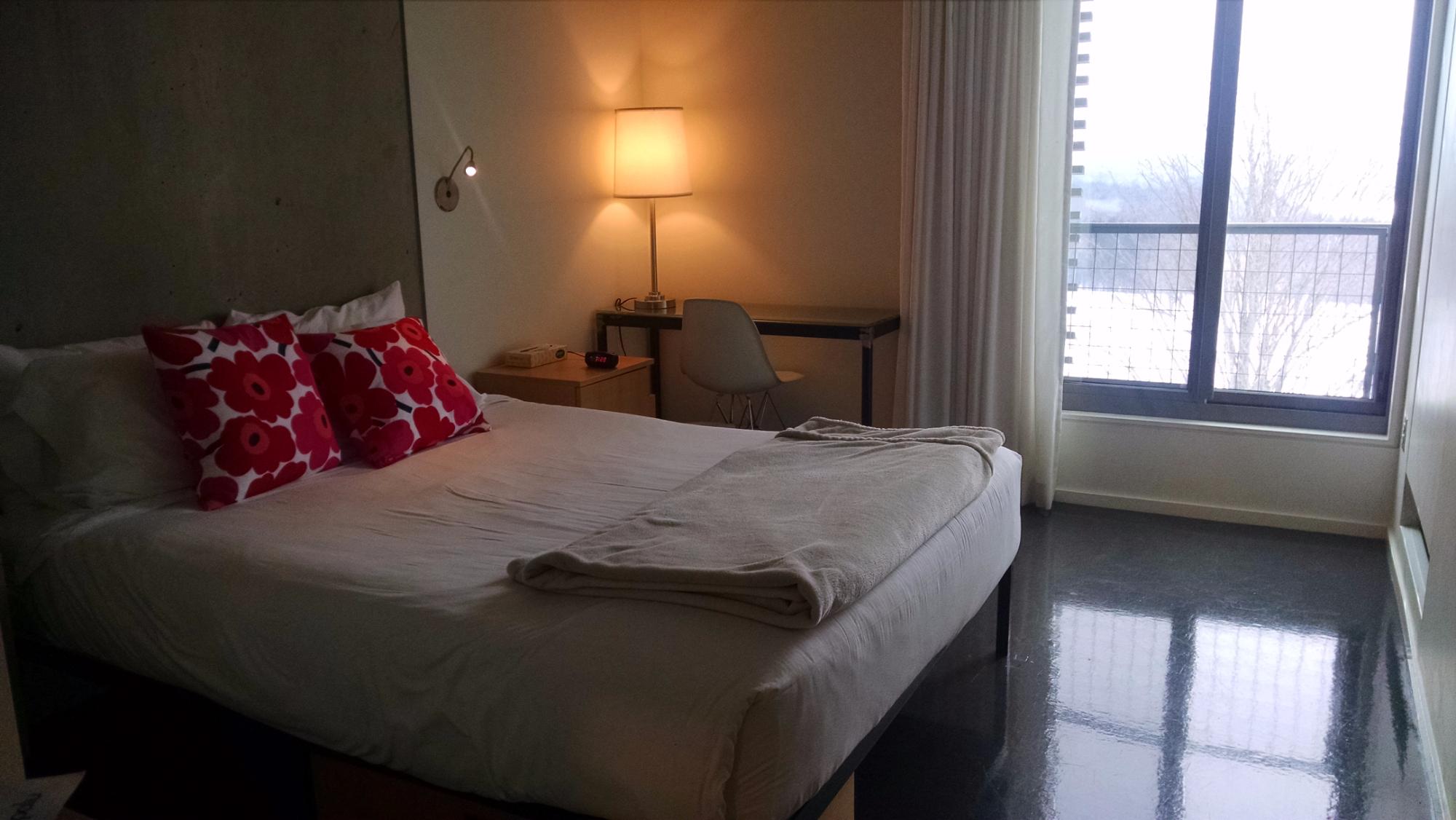 Set in a beautiful property in the Berkshires of Massachusetts is one of the most highly regarded yoga retreat and education centers in the United States: the Kripalu Center. From its humble beginnings in the 1960s, the Kripalu Center has grown to become an internationally famous retreat center focused on the evidence based healing benefits of yoga. There are many yoga retreats on offer, featuring some of the world's top guest yoga teachers, scholars, healers, and lecturers.
Program: At Kripalu, retreats range in both style and topic. Guests can opt for educational retreats, on topics such as a shoulders immersion, yoga for healthy aging, foundations of Ayurveda, science of yoga, hiking and vinyasa, and so much more. Each retreat lasts roughly a week in length, includes accommodations and meals at Kripalu, and is uniquely designed by visiting teachers. Alternatively, guests can opt for the 'Kripalu Rest & Renew' retreat, which in an individually personalized yoga vacation. Guests can enjoy the luxurious yet simplistic accommodation, the wellness options such as Healing Arts massage, and of course spend their free time roaming the gorgeous grounds.
What we like: Kripalu is one of the most well regarded yoga retreat centers in the world. There is a heavy emphasis on evidence-based practice, meaning all new treatments here are cutting edge. The center attracts world class yoga teachers, ensuring a truly educational and restorative experience.
Cost: Prices range depending on retreat option chosen
Address: Kripalu Center for Yoga & Health, 57 Interlaken Road, Stockbridge, MA 01262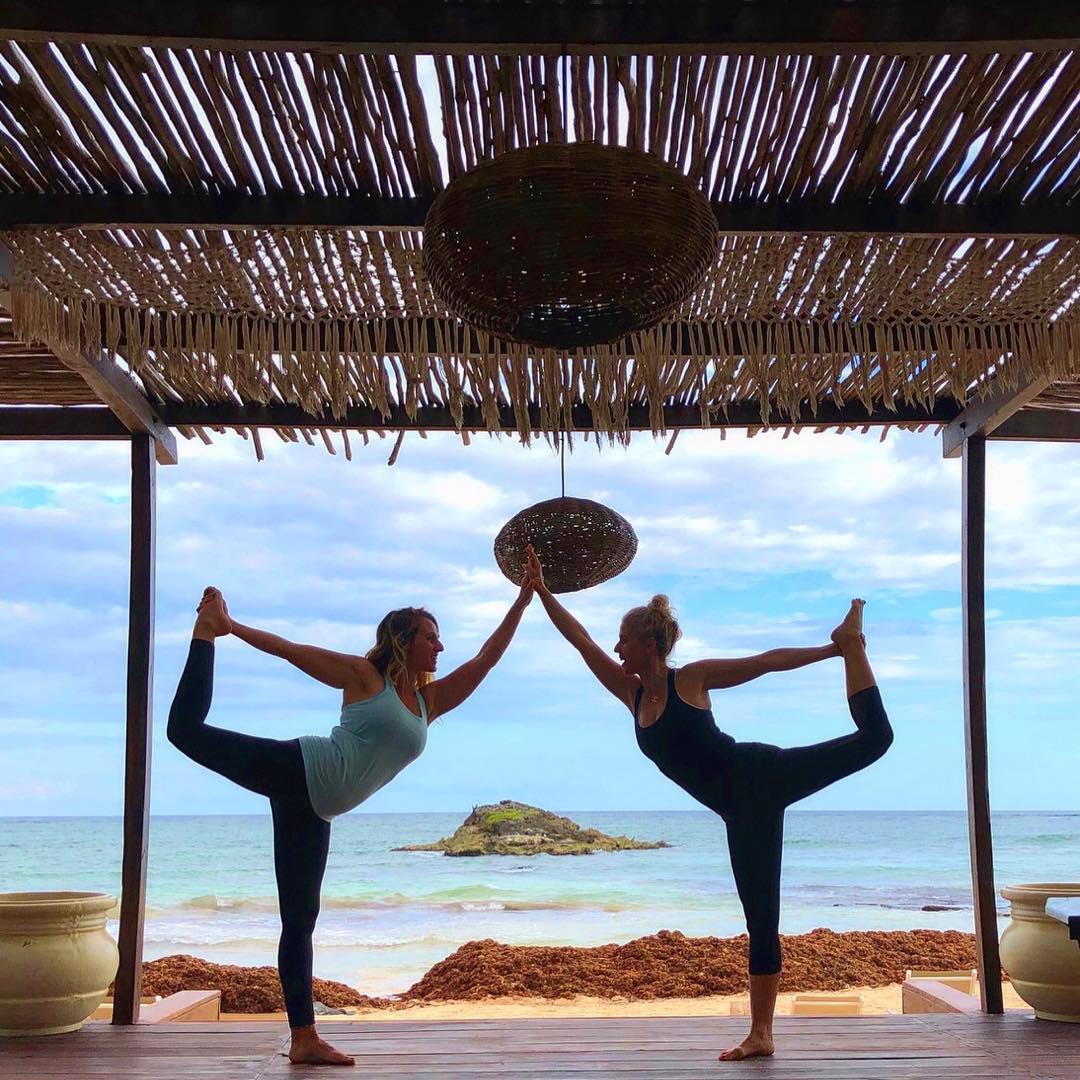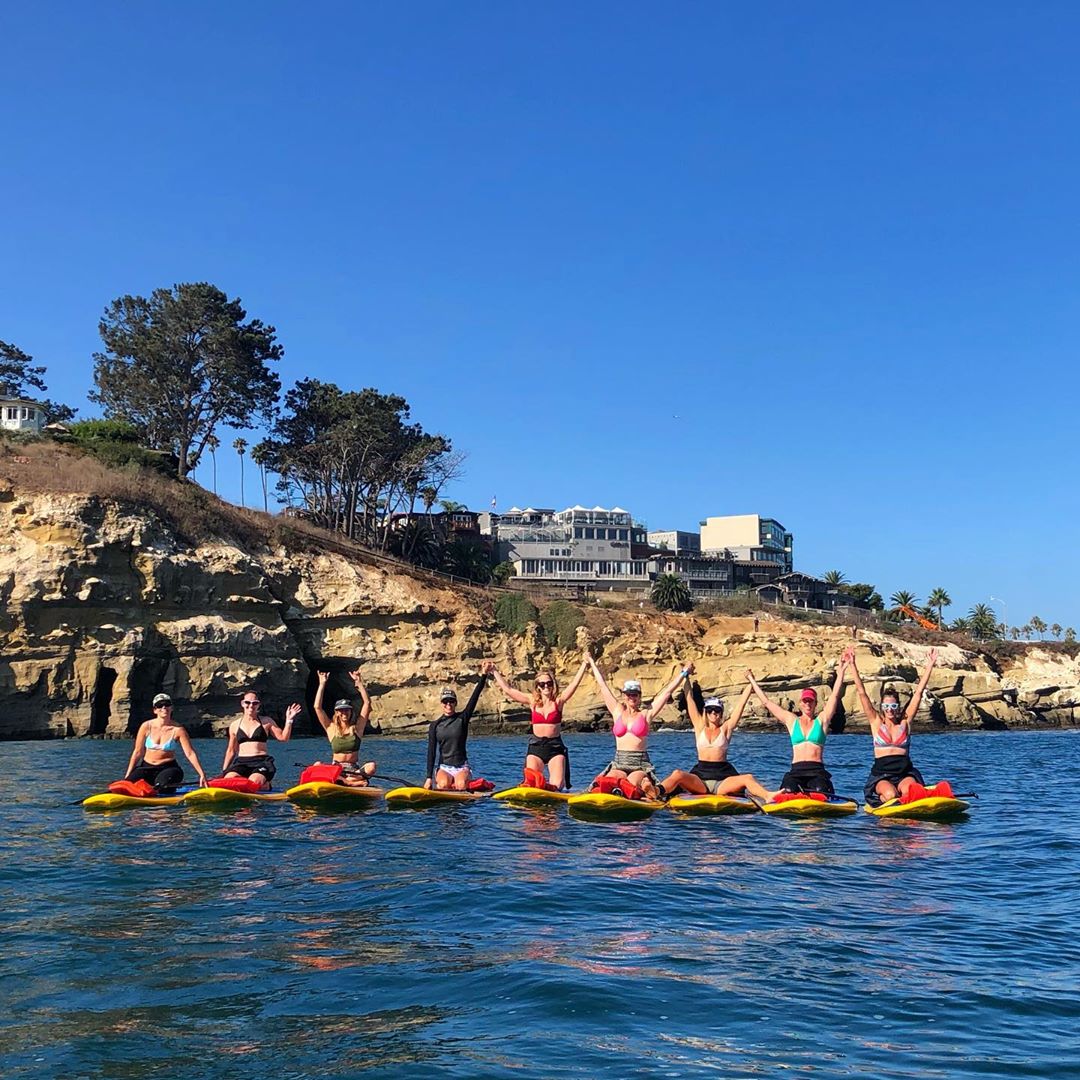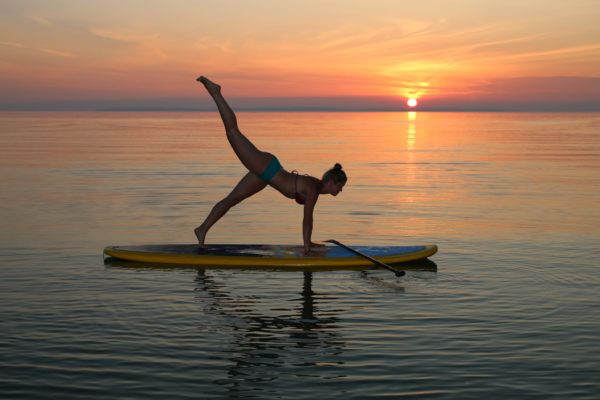 stoked_yogi_47689930_663534870742555_9161686770241414416_n
stoked_yogi_71527224_393425811321717_4069474070530051548_n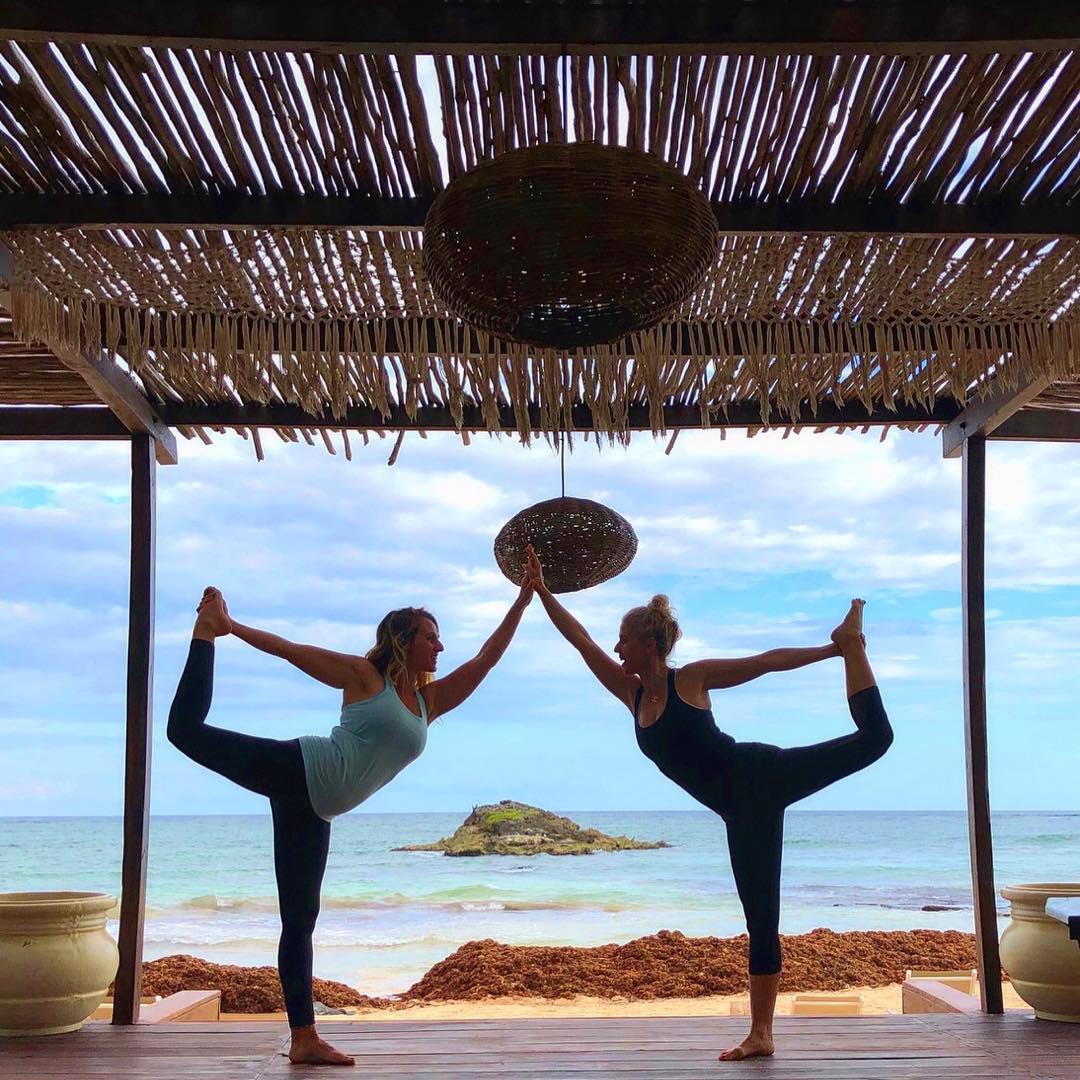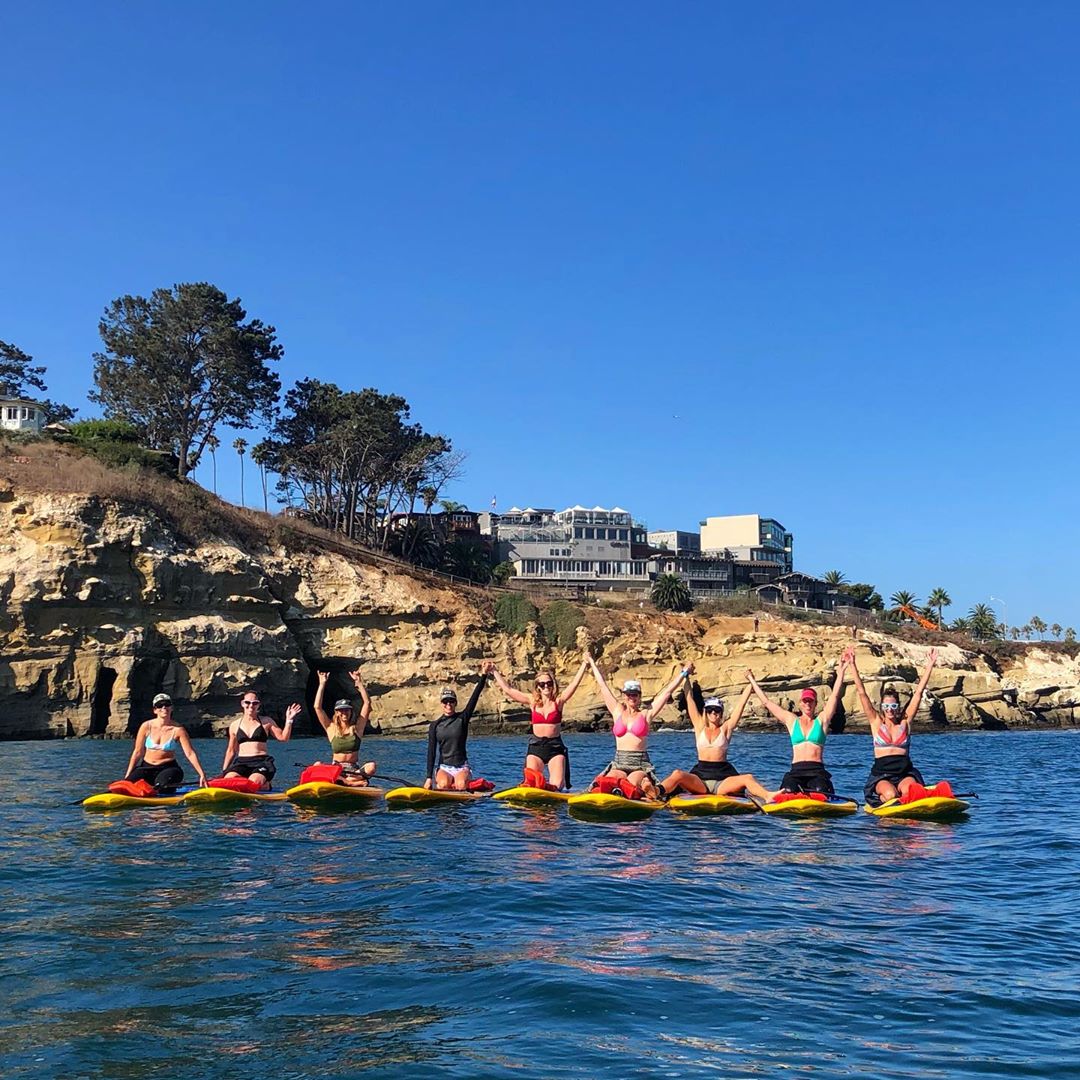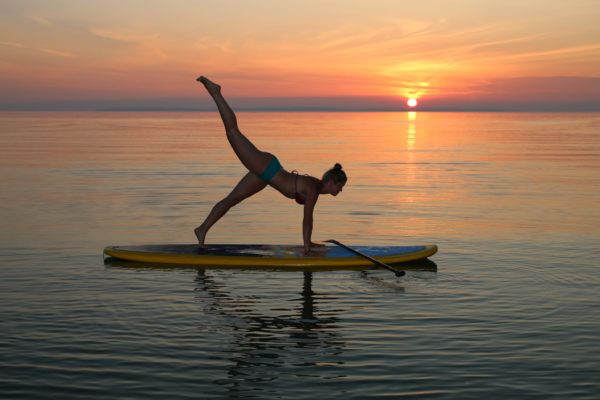 Love yoga and the outdoors? Then you may want to invest in a Stoked Yogi retreat. The Stoked Yogi offers yoga teacher trainings and retreats across the United States, from California to Michigan. Each retreat takes yogis out on the water – whether that is for yoga, surfing, or swimming.
Program: With the signature women-only 'Shred Camp' yoga retreat, held in San Diego, attendees will spend their days surfing, stand up paddle boarding, and practicing yoga (both on and off the water). Guests will truly immerse themselves in the beach life – from early morning meditation on the sand, drinking freshly made green juice in the luxurious accommodation, or ending the evenings around a shared bonfire with other yogis. This oceanfront retreat is appropriate for varying levels and will inspire all yogis to challenge themselves physically and emotionally.
What we like: This isn't just a chilled out retreat. Retreat attendees will receive personalized and practical coaching from their yoga instructors and surf teachers. But there's fun too – including an 80s themed dance-yoga party, swag bags, and more.
Cost: Starts from $1750
Address: Varies depending on retreat chosen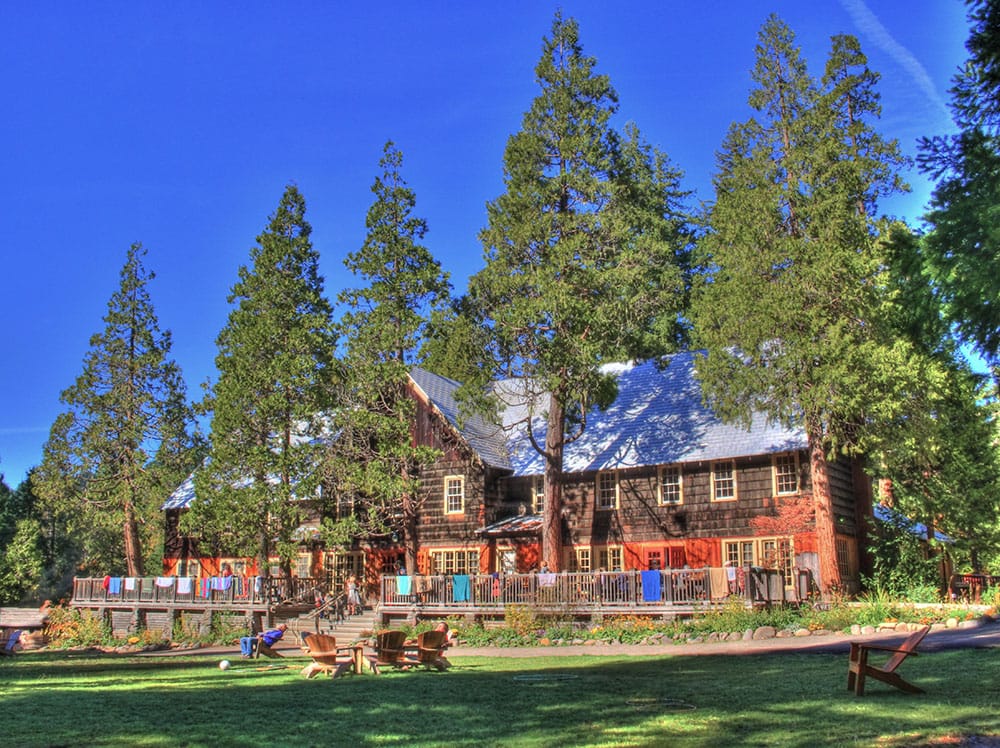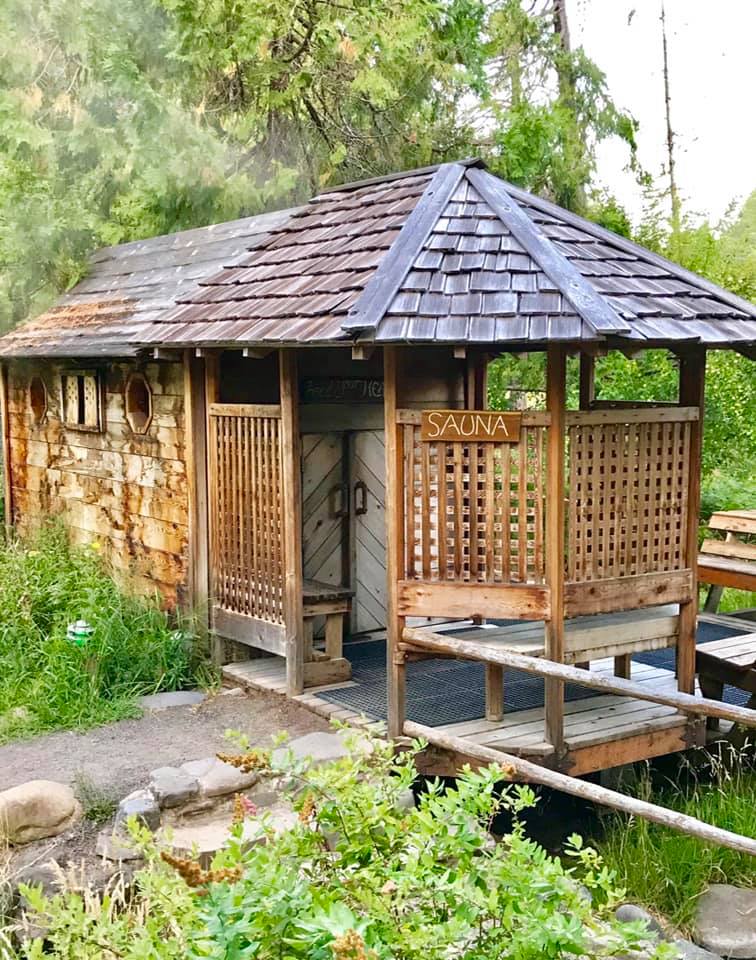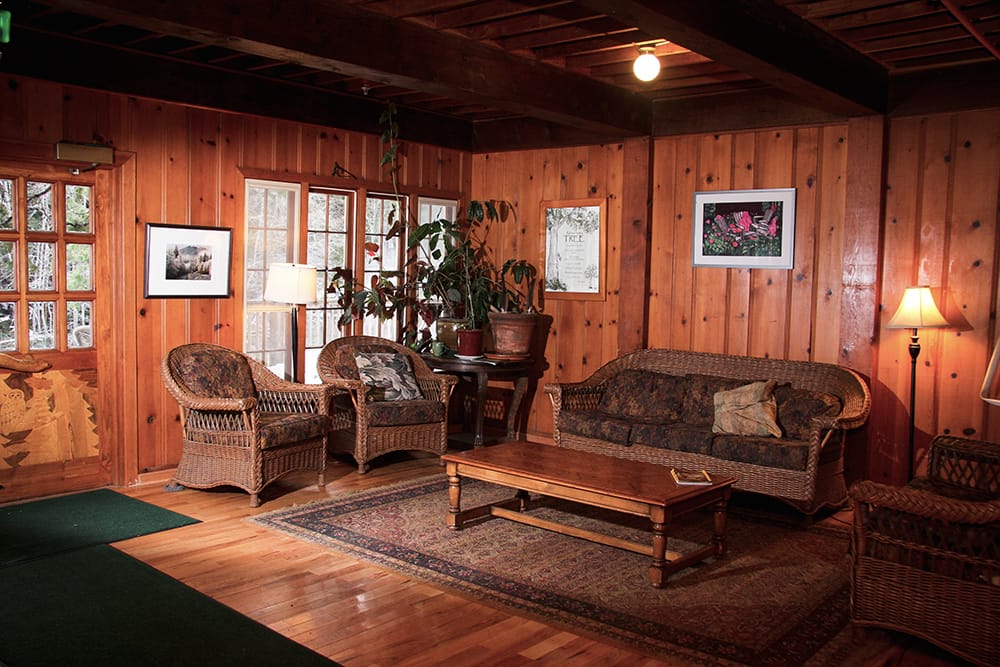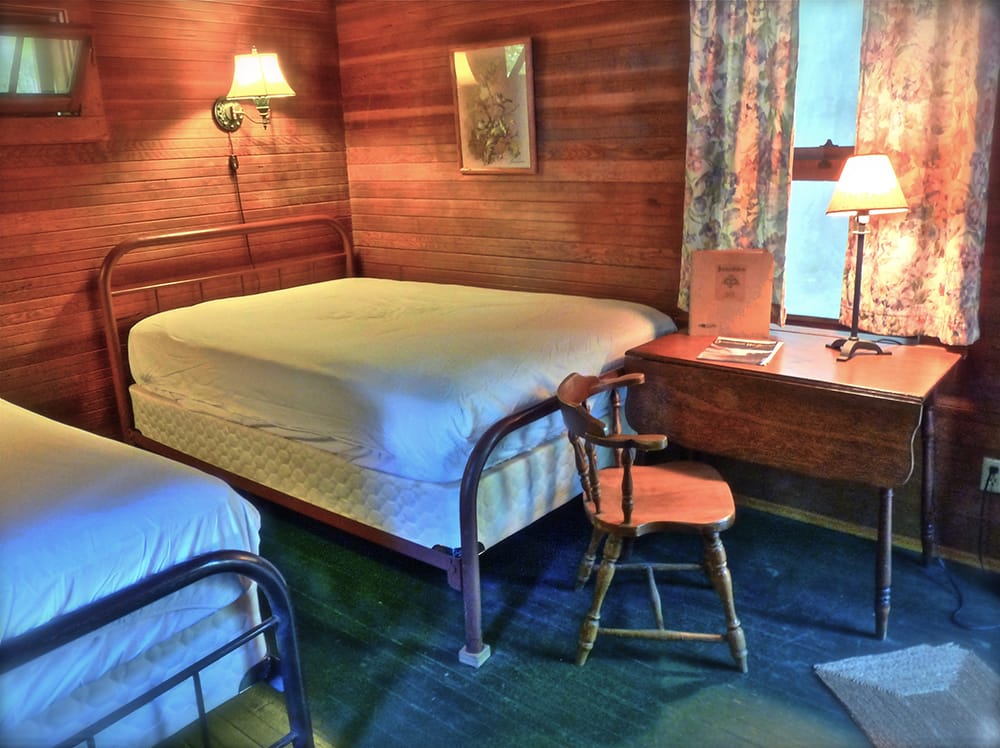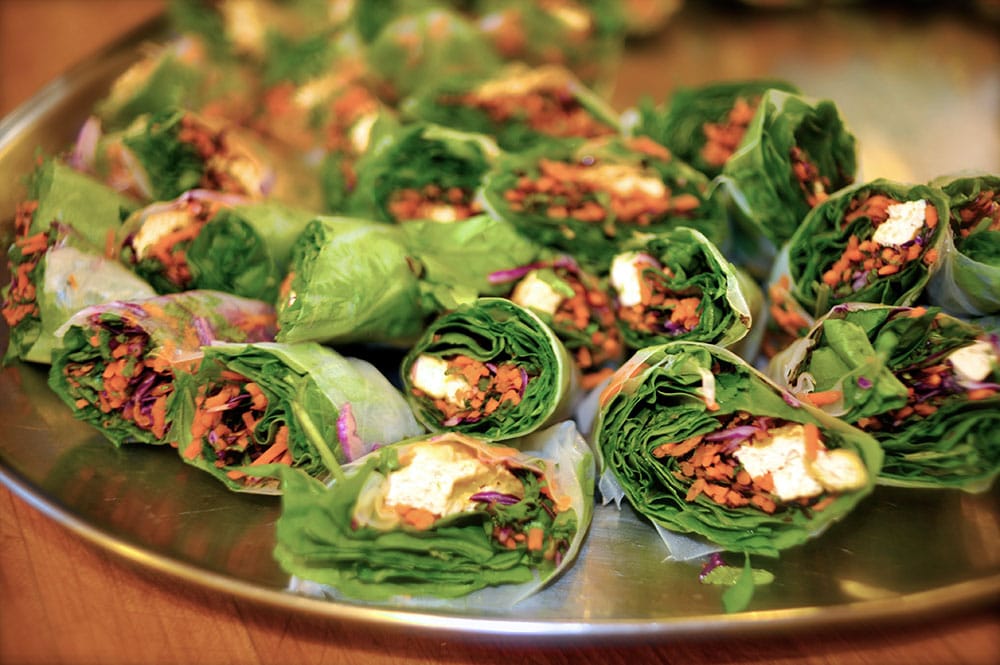 68354945_10162268810575061_6972687273988980736_n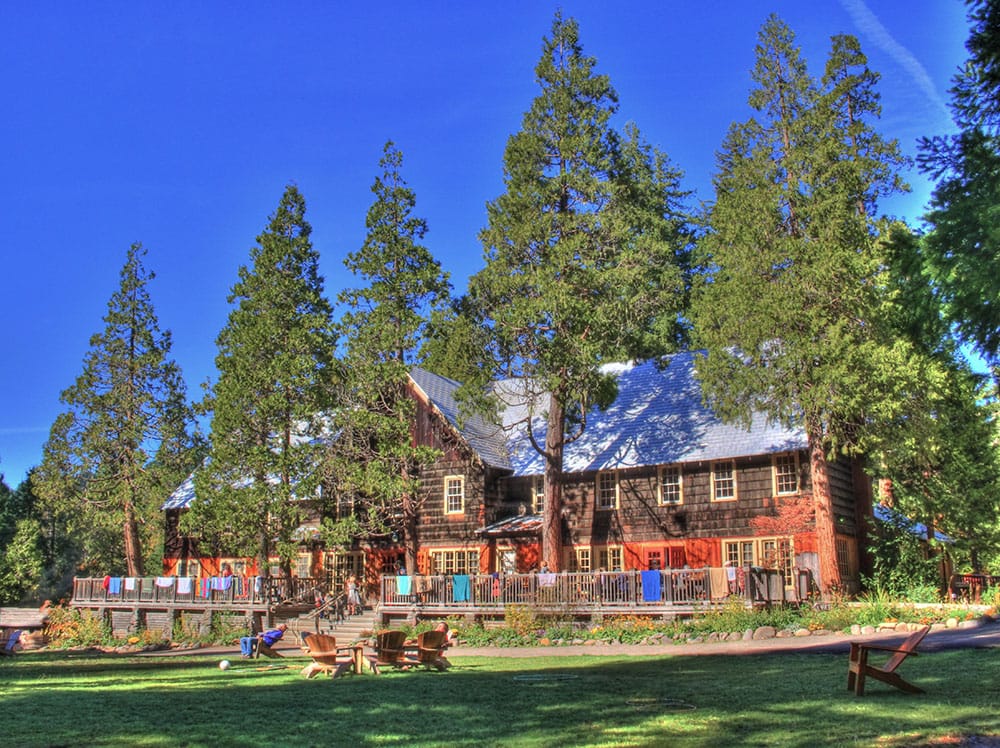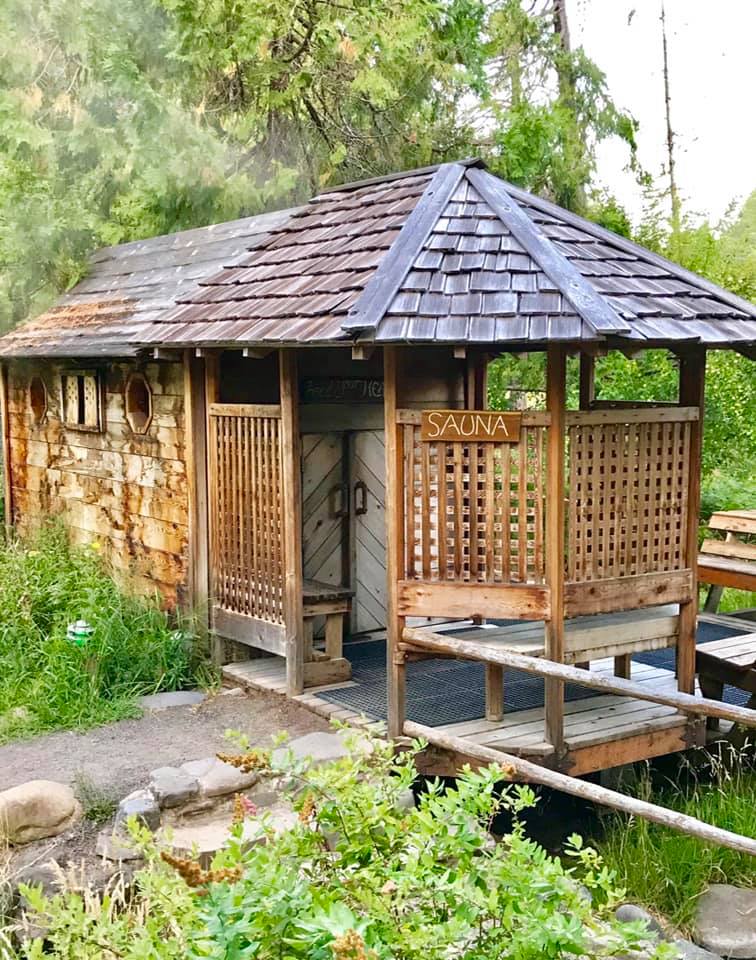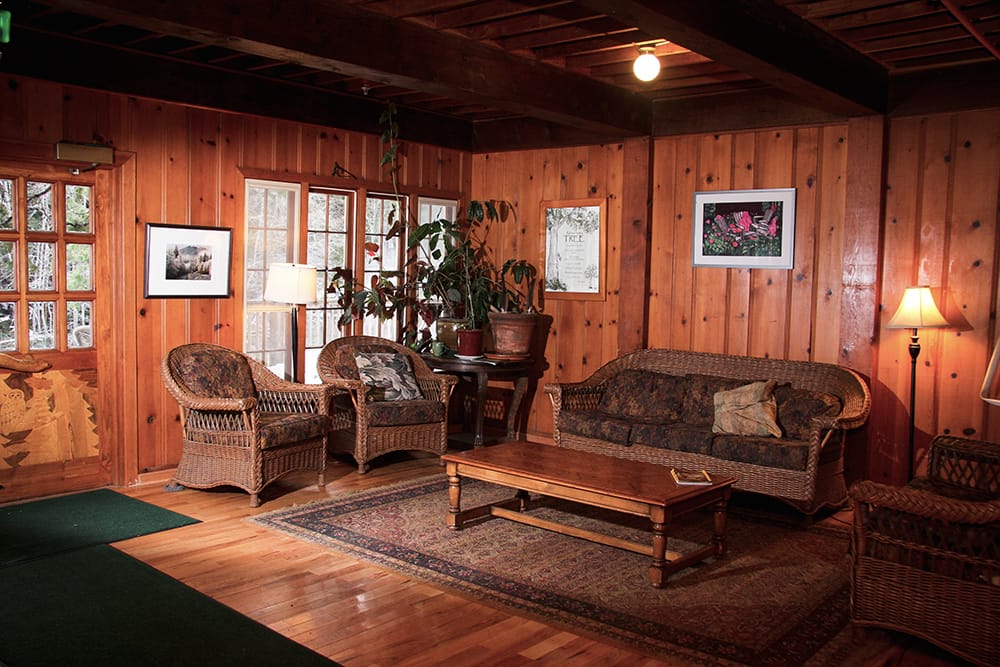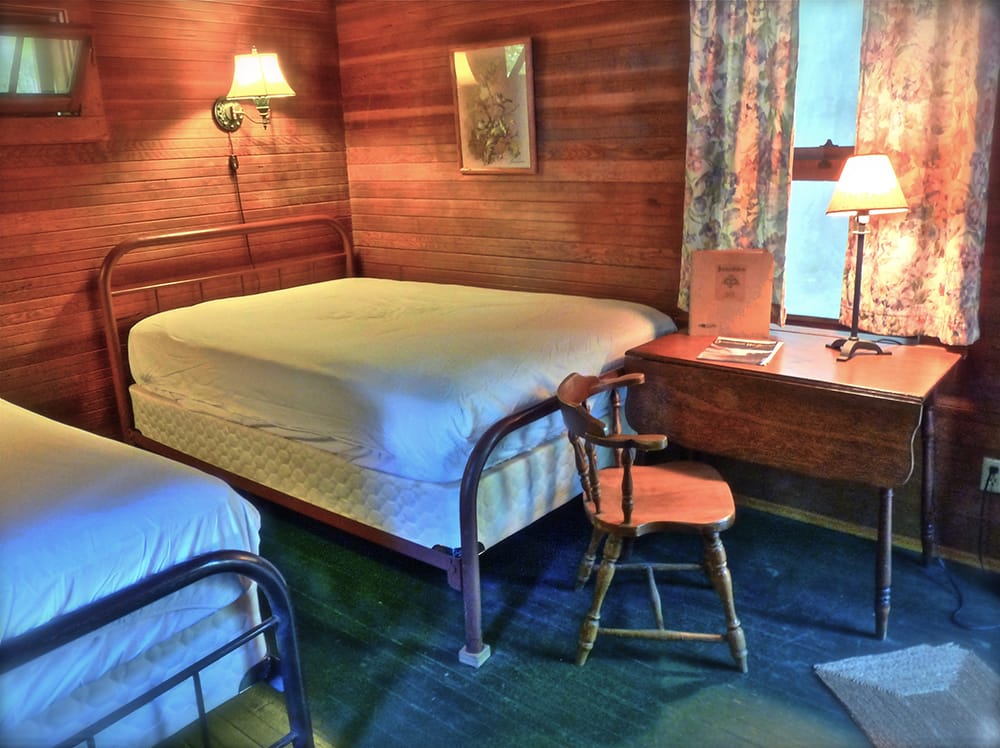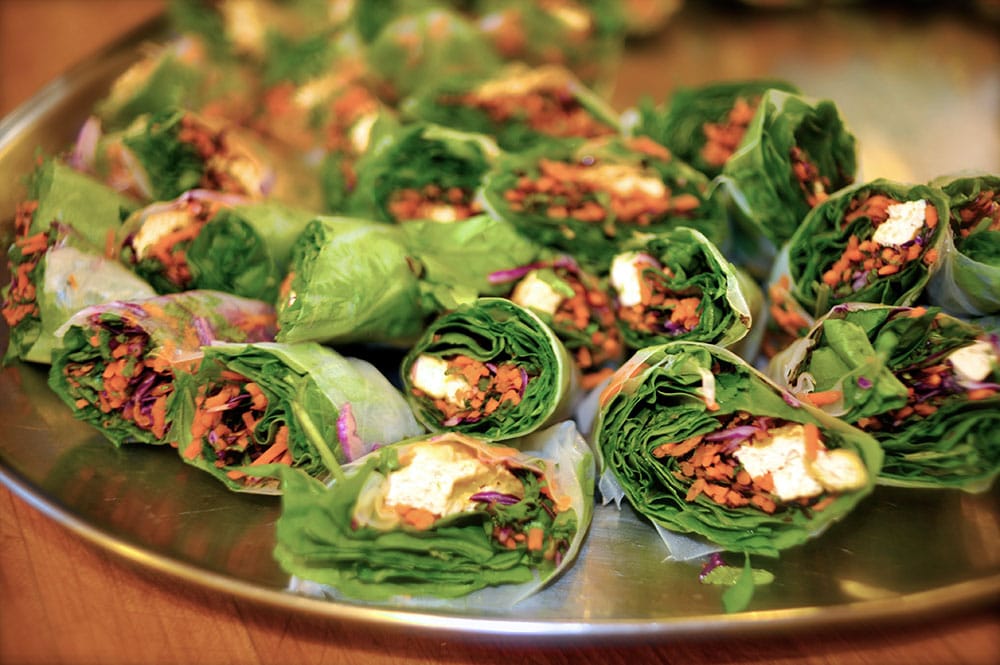 Breitenbush Host Springs Retreat in Detroit, Oregon is a special, quiet place set among a dense woodland of Douglas Firs. Entering the grounds, retreat goers will feel washed over by the sacred and spiritual atmosphere that is left to monastic centers and co-ops. Offering personalized retreats year round, this is the ideal setting for those seeking a deeper spiritual connection with their inner self and nature.
Program: Guests looking to truly get away from it all can check into the rustic, simple, and cozy cabins at Breitenbush. Here, they can enjoy daily yoga and meditation classes, as well as three organic and vegetarian meals offered daily in the historic lodge. Guests may wander the grounds, soaking in the deep quiet of the woodland, relaxing in the sauna, or exploring the natural hot springs that surround the retreat center.
What we like: It goes without saying that the natural hot springs alone are worth a trip to Breteinbush. The grounds also host a stone labyrinth and many winding forest trails – a design that subtly helps guests find themselves, whilst getting lost.
Cost: Price ranges from $75-169 per person per night depending on season and accommodation style.
Address: Breitenbush Hot Springs Retreat and Conference Center, Detroit, OR, 97342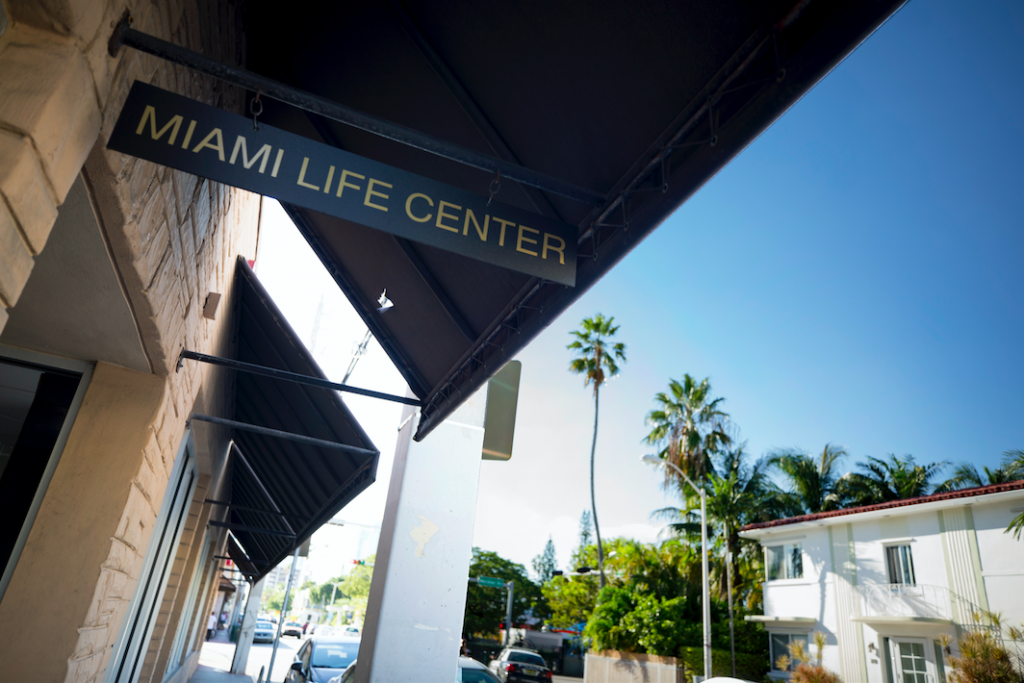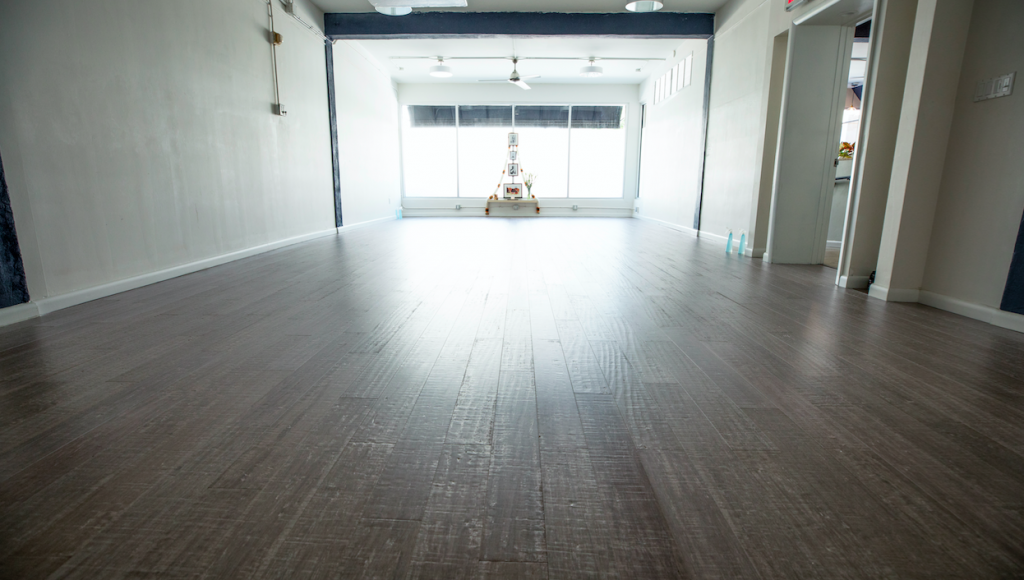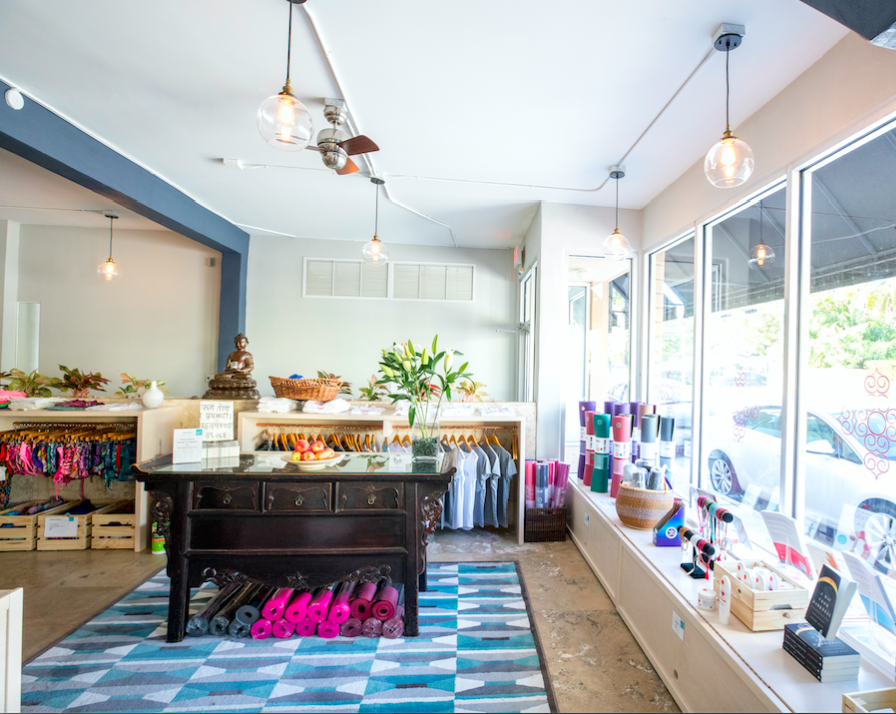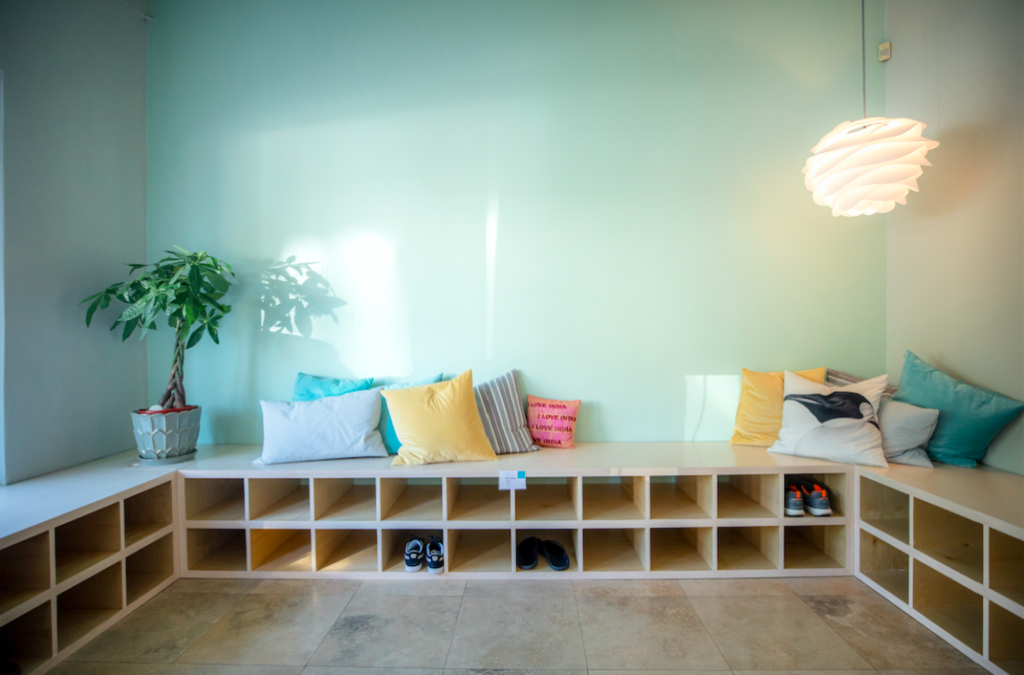 Screen-Shot-2016-11-06-at-10.46.42-PM-1024x683
Screen-Shot-2016-11-06-at-10.46.53-PM-1024x580
Screen-Shot-2016-11-06-at-10.47.06-PM
Screen-Shot-2016-11-06-at-10.47.30-PM-1024x675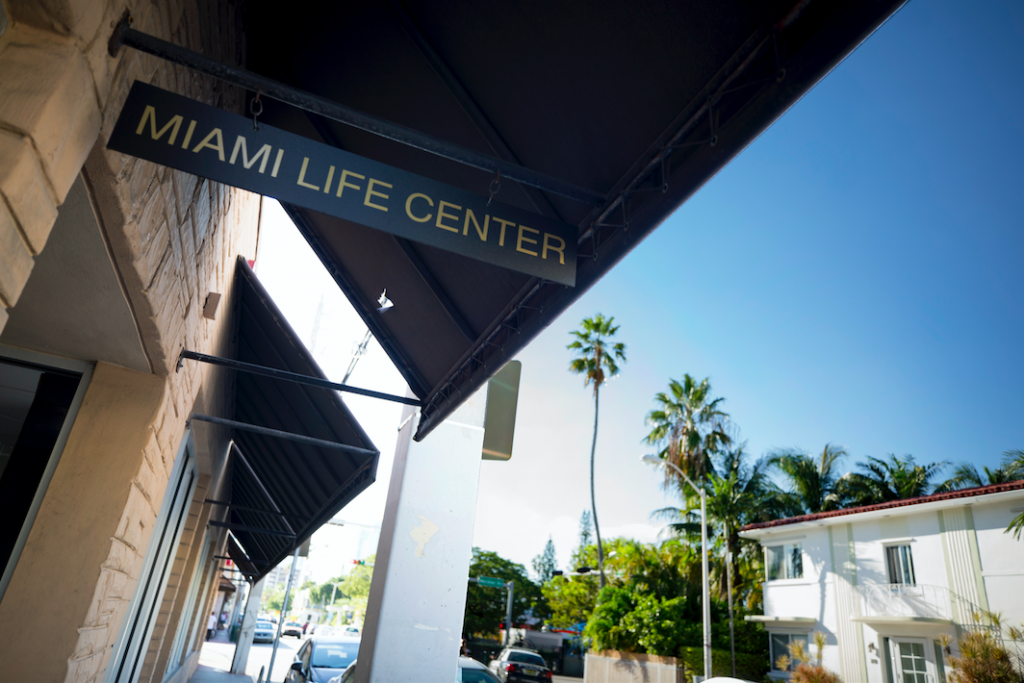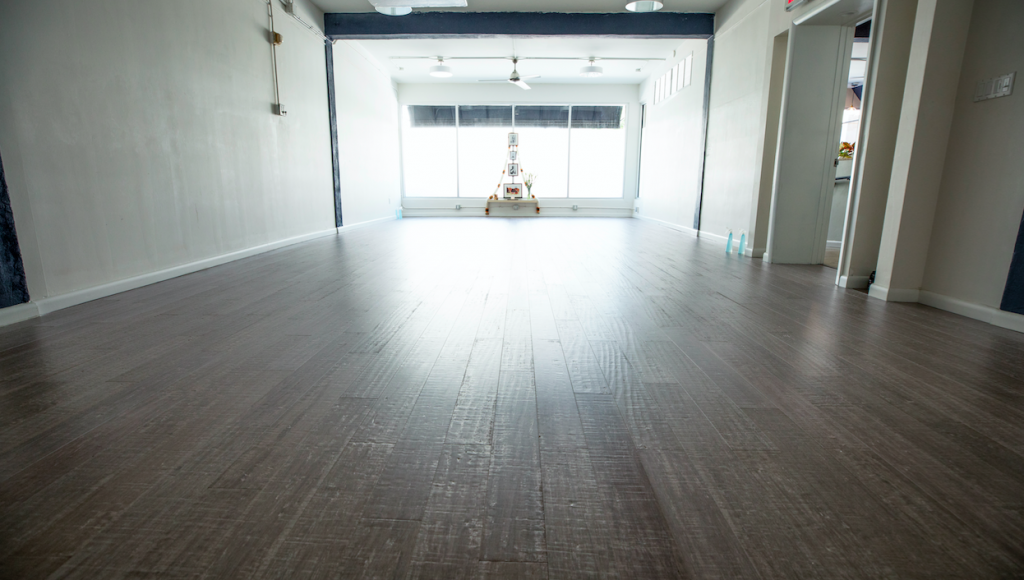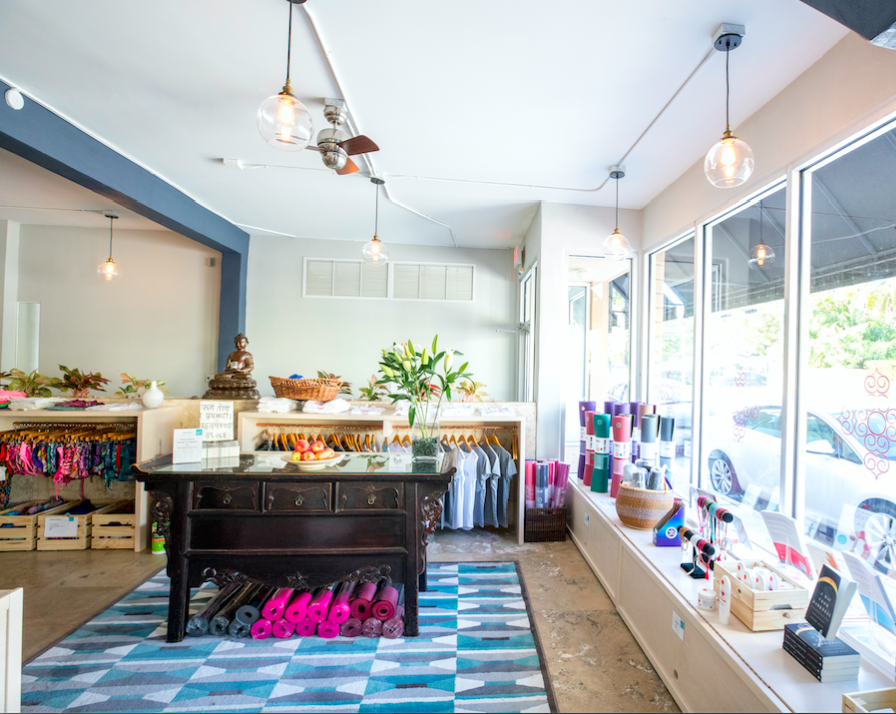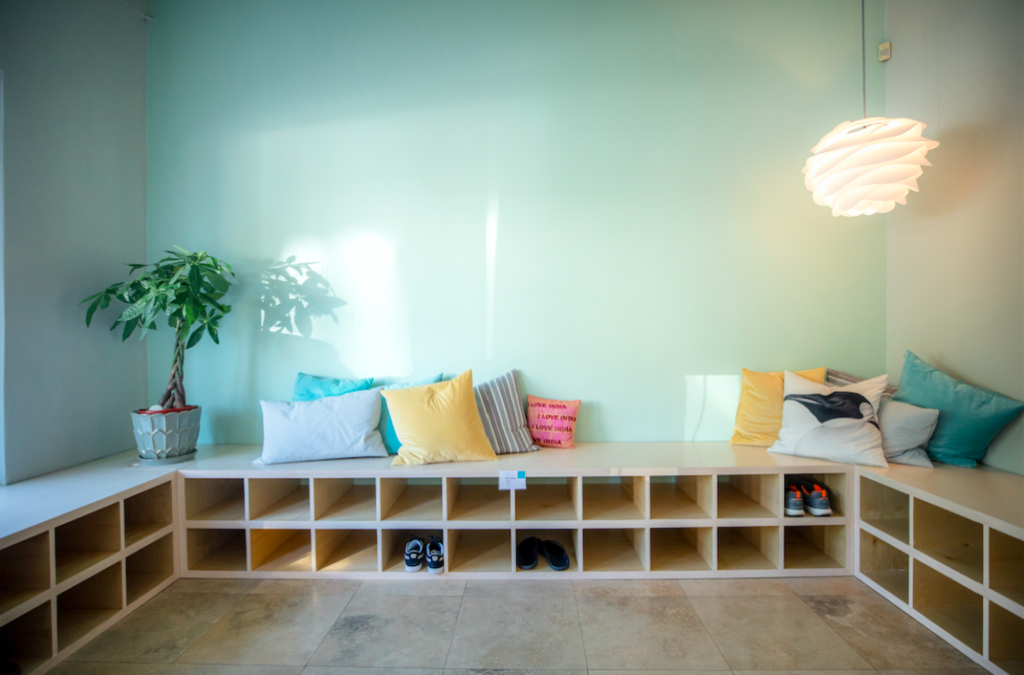 If you're looking for a truly authentic yoga studio that specializes in Ashtanga yoga, then you need to book a flight to Miami Beach. Here, you'll find Miami Life Center – a small studio that looks unassuming on the outside, but has regularly hosted world famous Ashtanga yoga teachers for years. This studio was founded by international yoga teachers Tim Feldman and Kino MacGregor, who both trained in Mysore, India under gurus Sri K. Pattabhi Jois and Sharath Jois. They have taken their traditional knowledge and respect of yogic lineage to create a community yoga studio with an array of yoga retreats on offer.
Program: The yoga retreats on offer at Miami Life Center are non-residential and vary in both duration and style. Each retreat has more of a workshop vibe, and the focus is on education. Single day workshops range in topic from handstand skills, to backbends, to sun salutations and more. However, Miami Life Center is most known for their mysore and Ashtanga style retreats. There are various retreats offered throughout the year, each running one week in length and taught either by Feldman or MacGregor. Retreat attendees will enjoy early morning mysore style practice, followed by afternoon lectures on yoga philosophy.
What we like:  At Miami Life Center, retreat attendees have the chance to deep dive into yogic philosophy with some of the West's most knowledgeable yoga teachers.
Cost: $500 non-inclusive of accommodation
Address: Miami Life Center, 736 Sixth Street, Miami Beach, FL 33139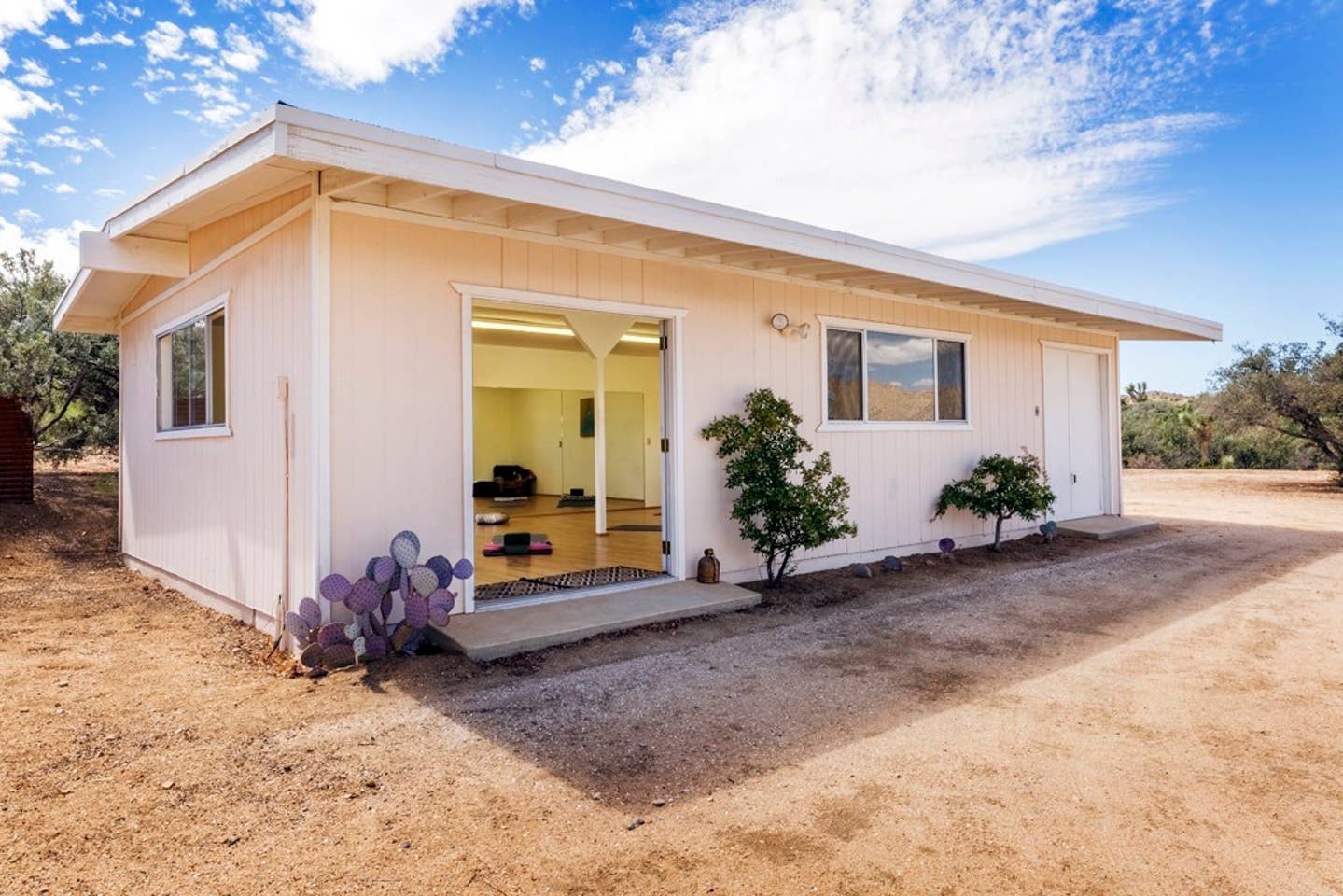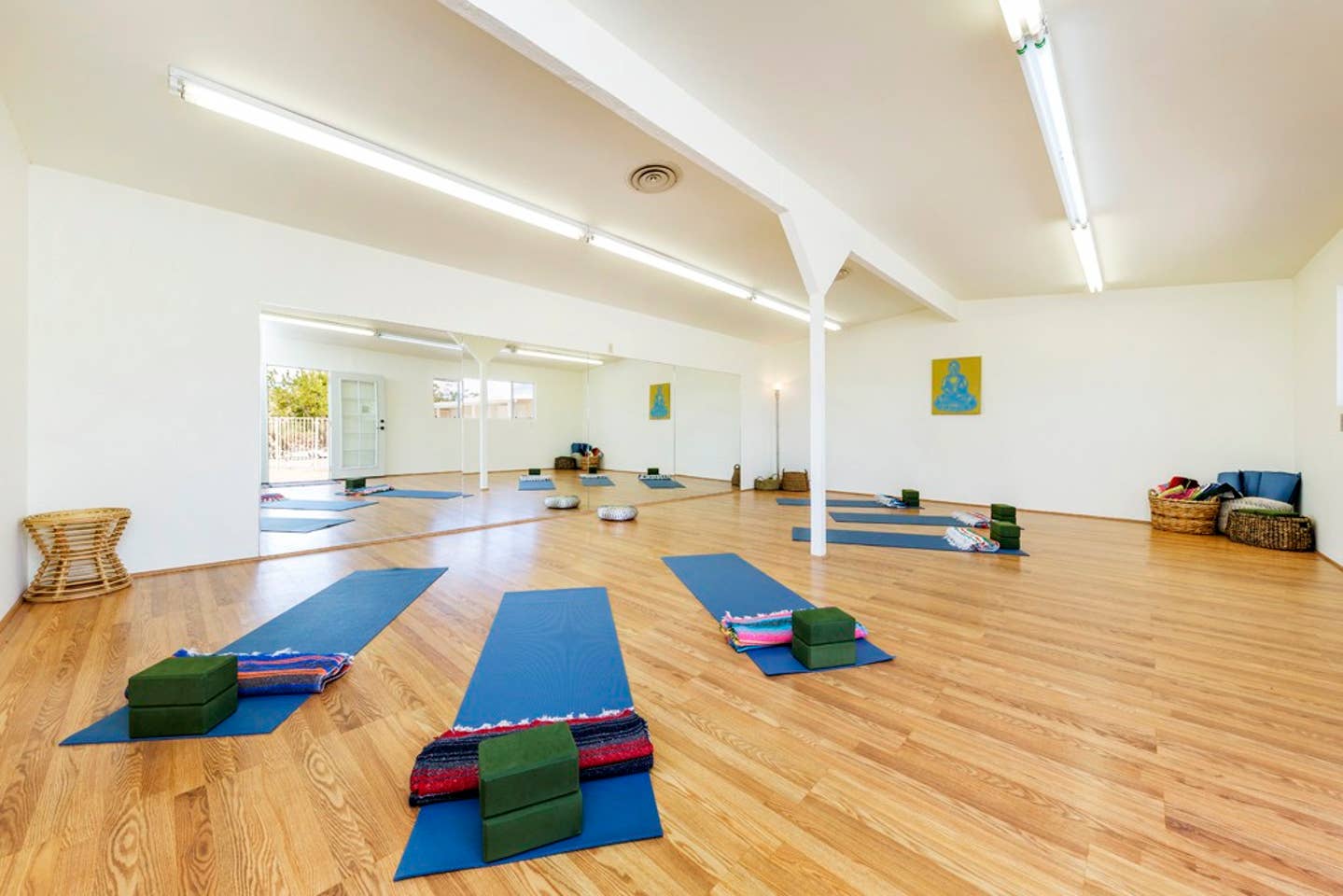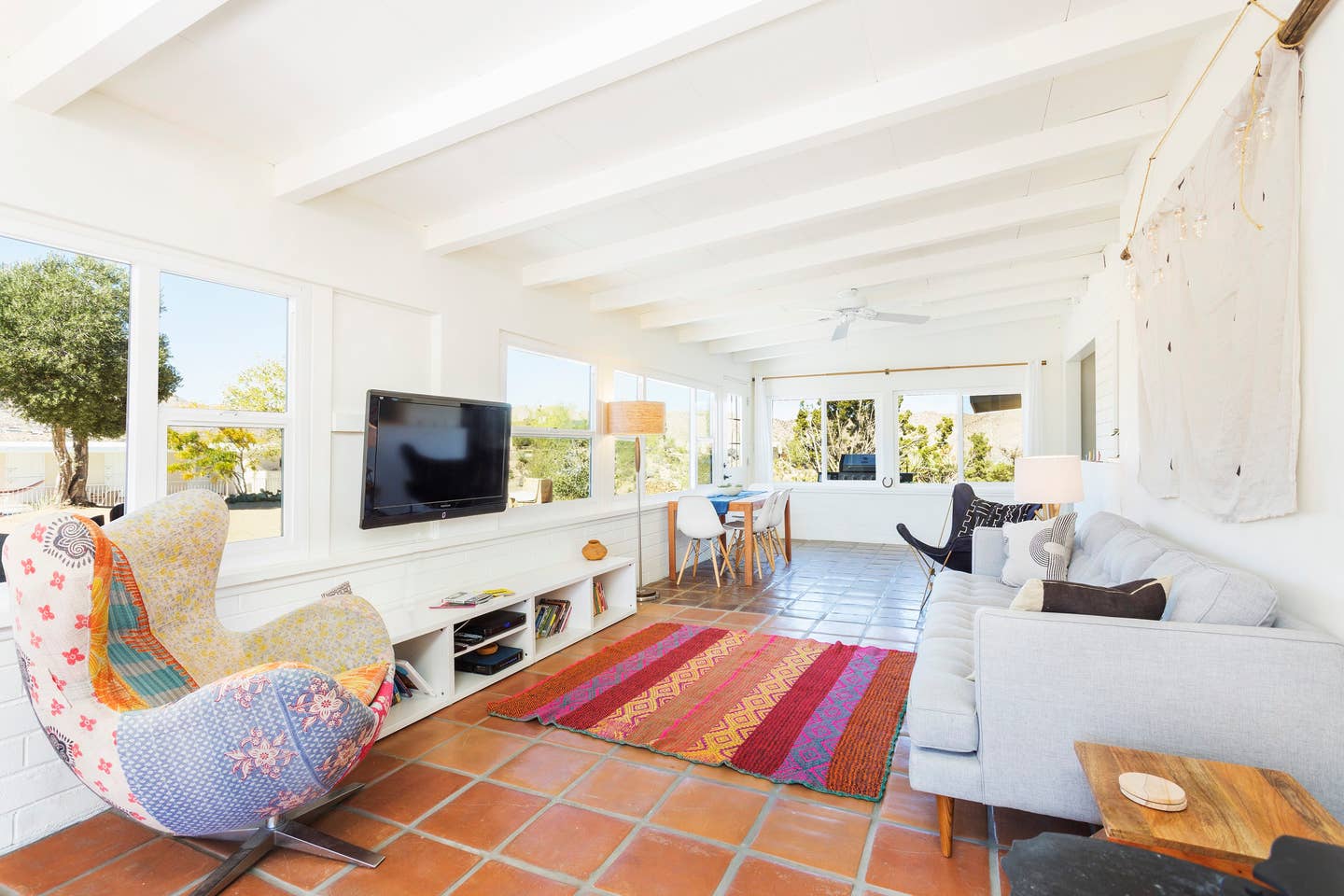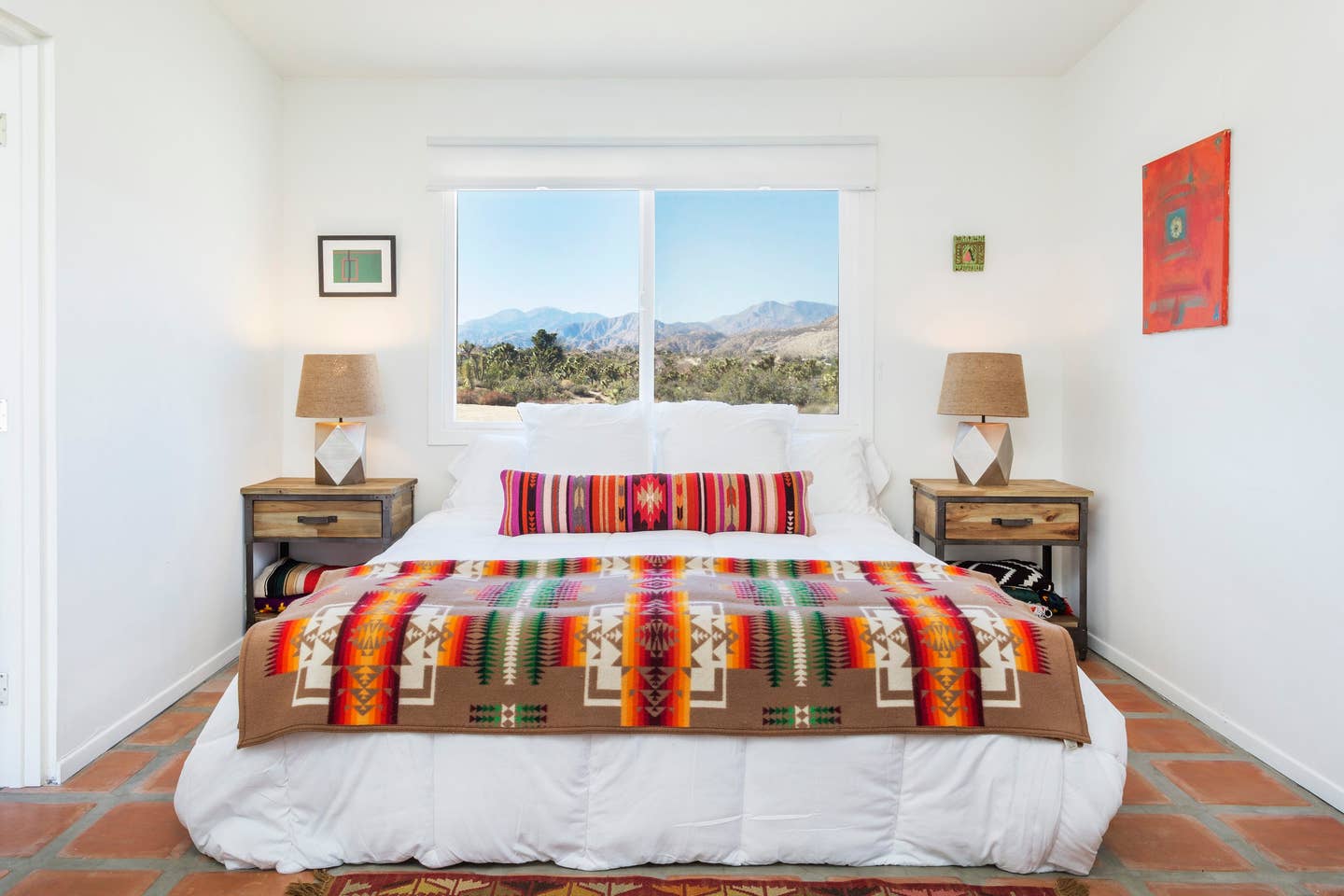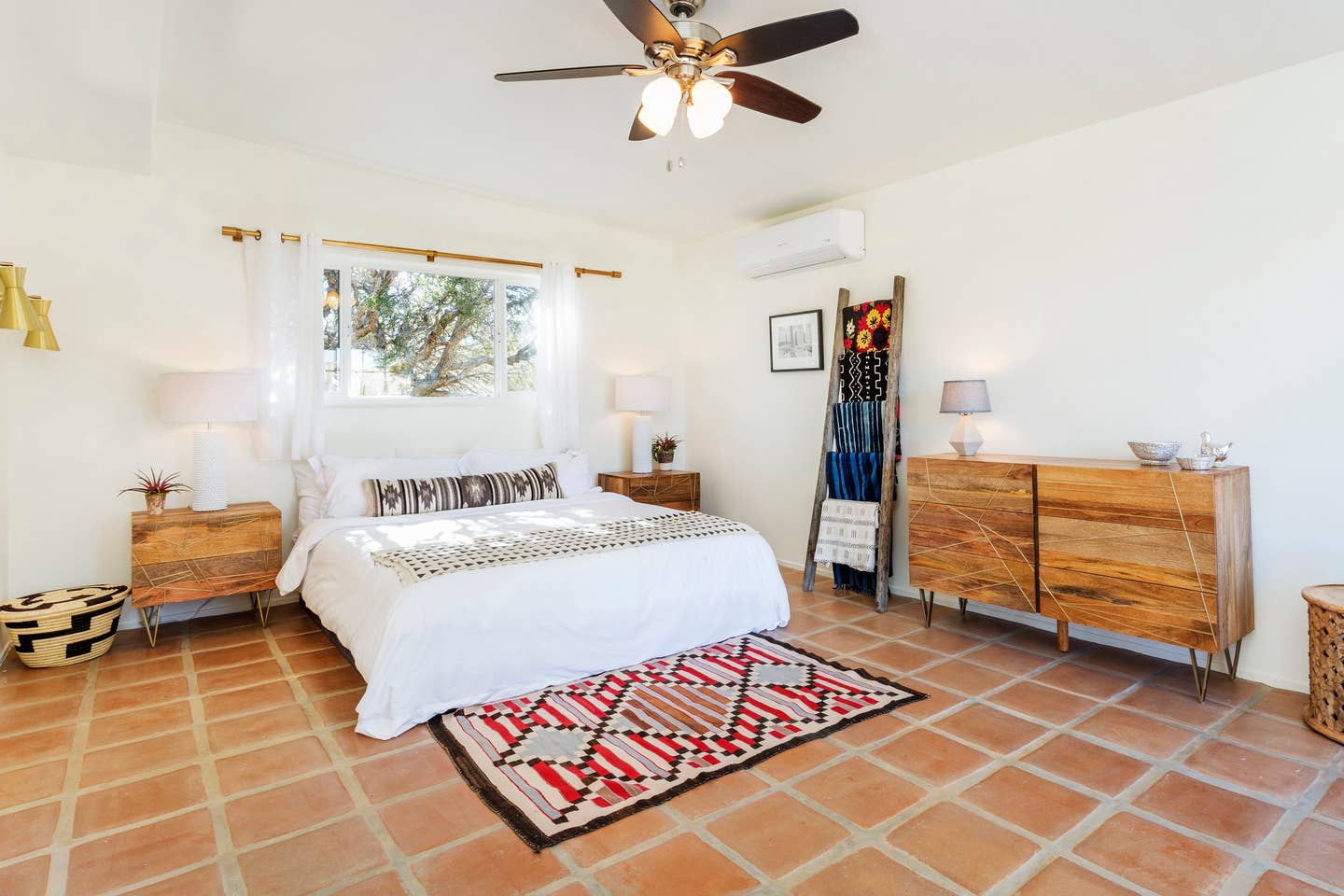 caabb91e-a6ce-4c8f-8297-80bc6f2ea283
28a26239-29cf-45a2-a272-f49c1e1d51be
79b63275-b158-4bda-87dc-1b695b7f9a53
33aac10a-ea16-4b11-82d5-9c83a37fe796
408417c7-0d2e-4274-b2c2-1f6e54c6764a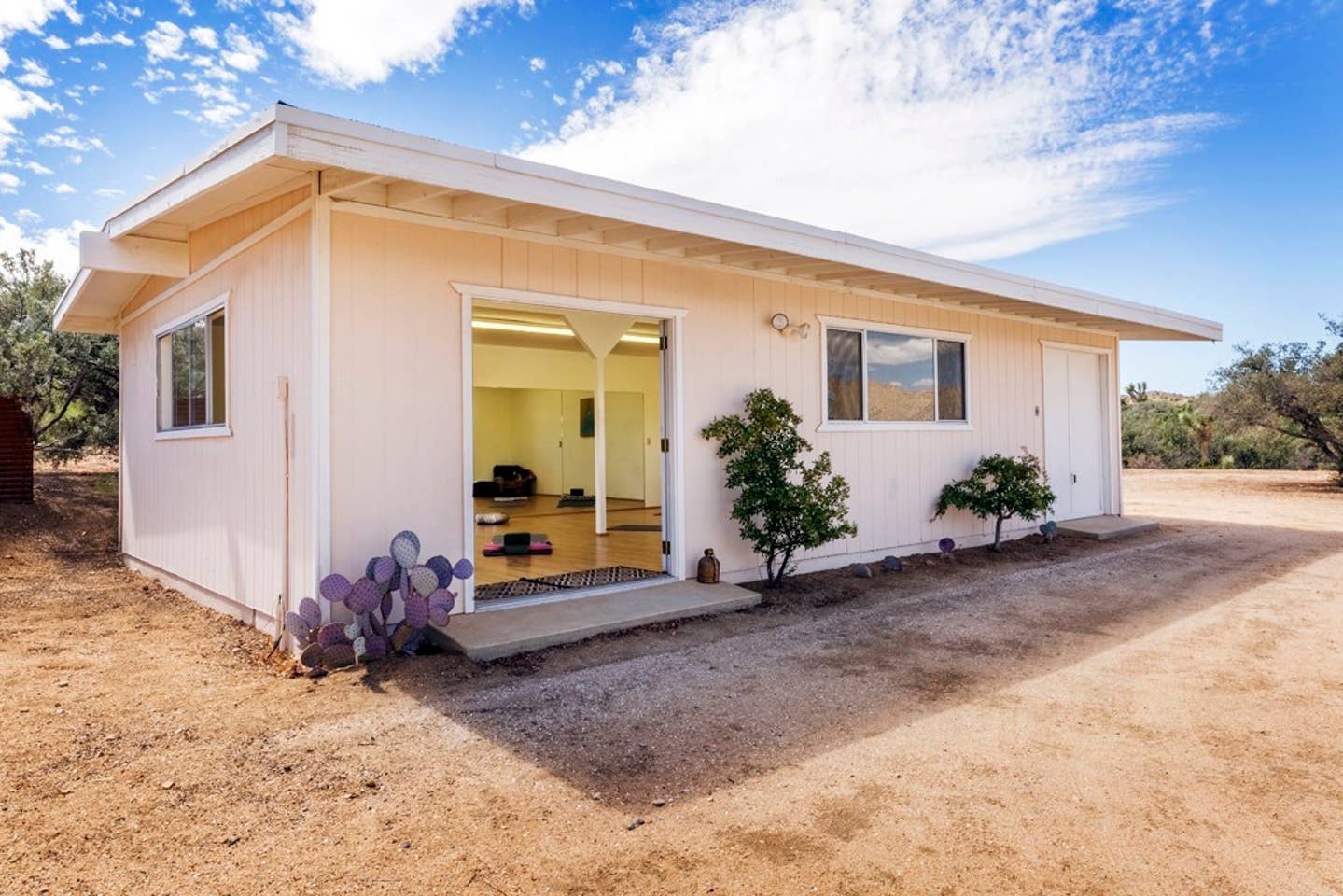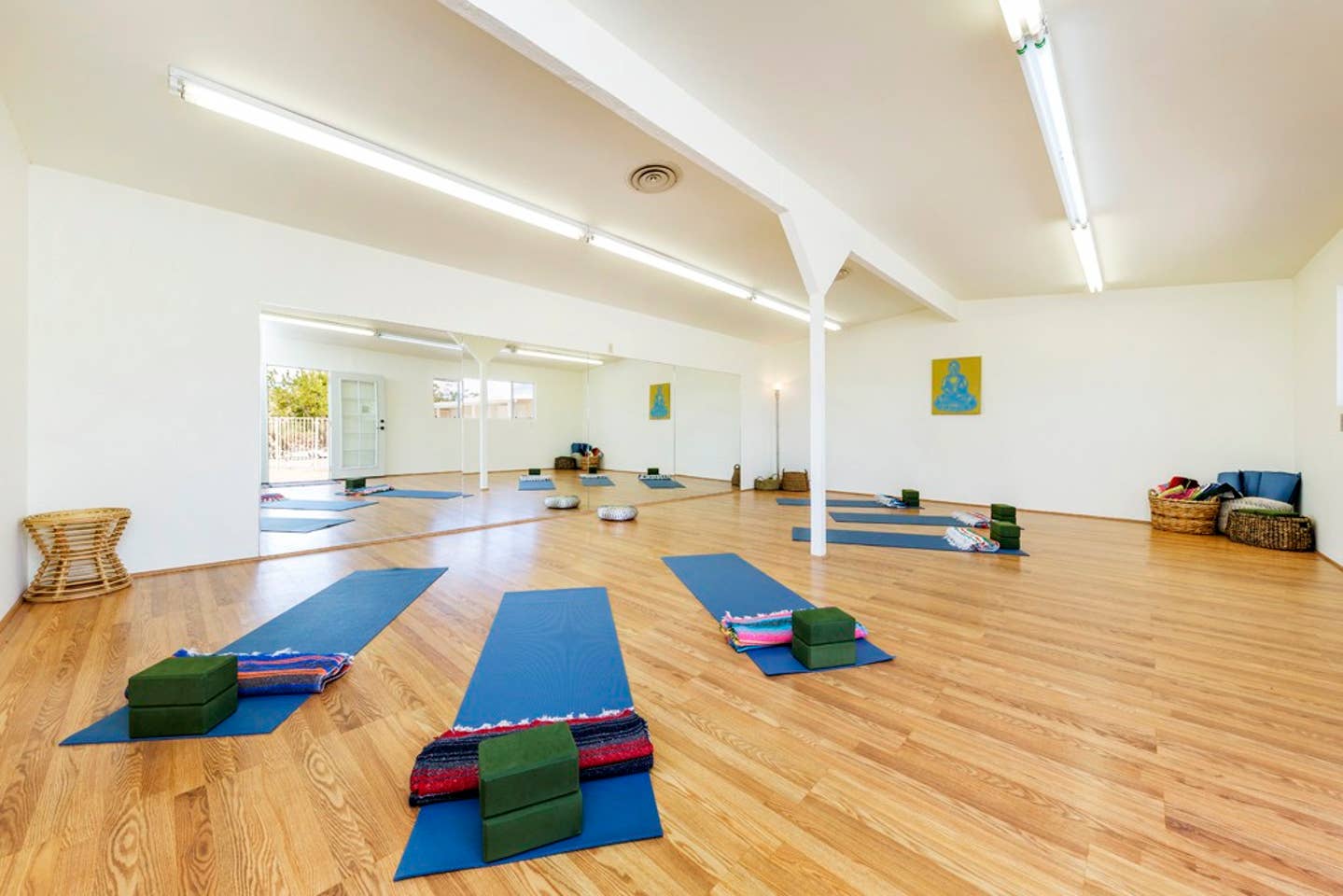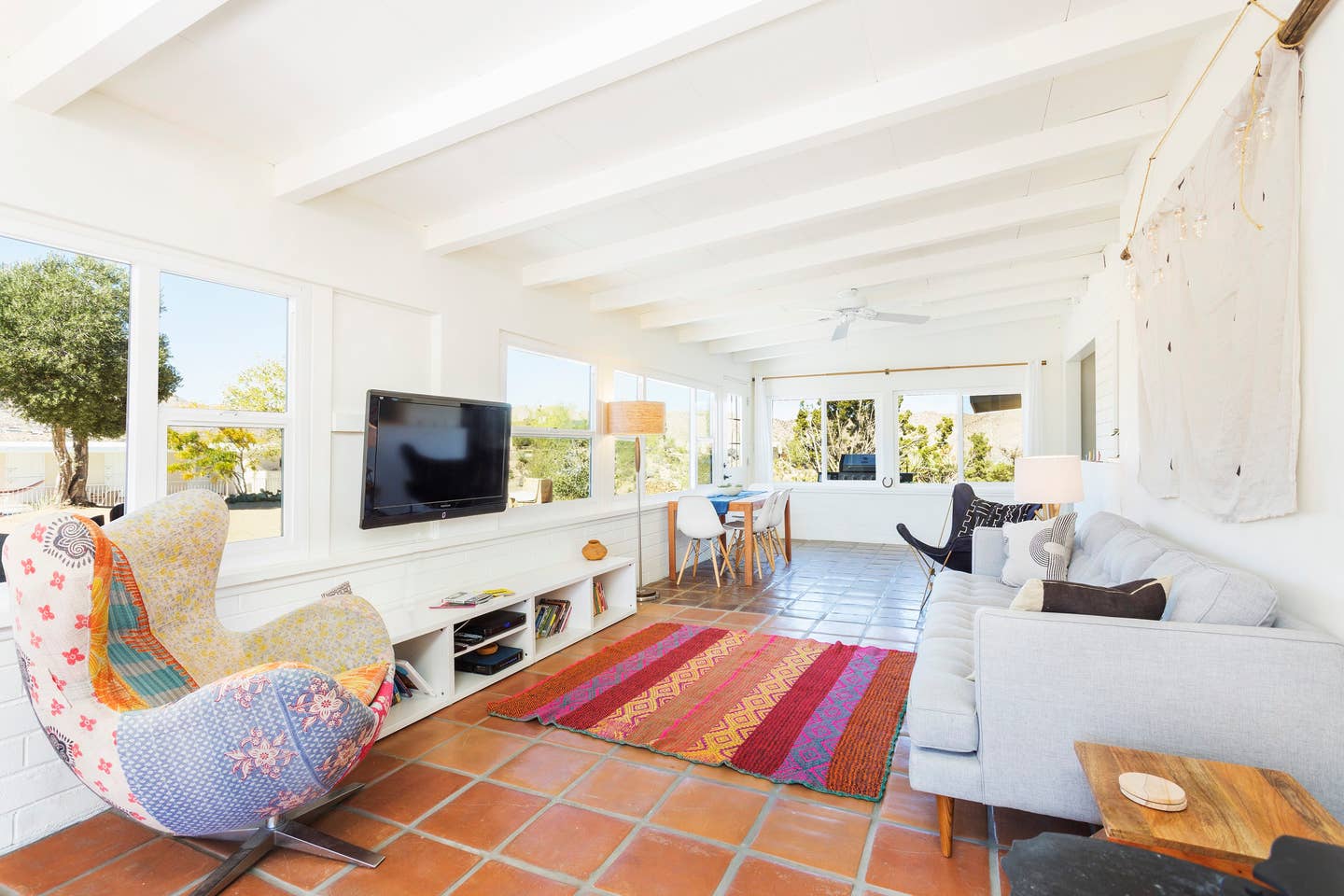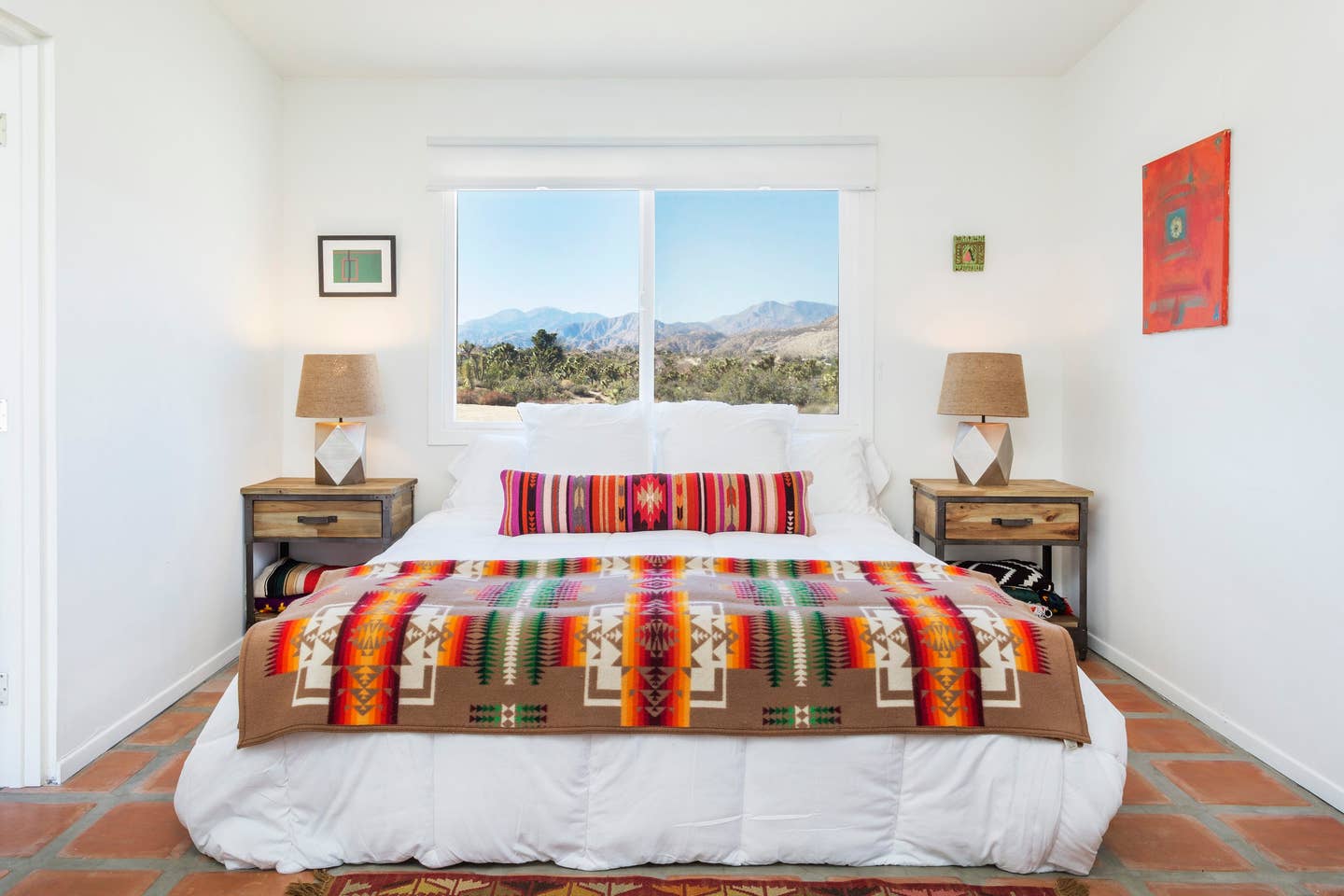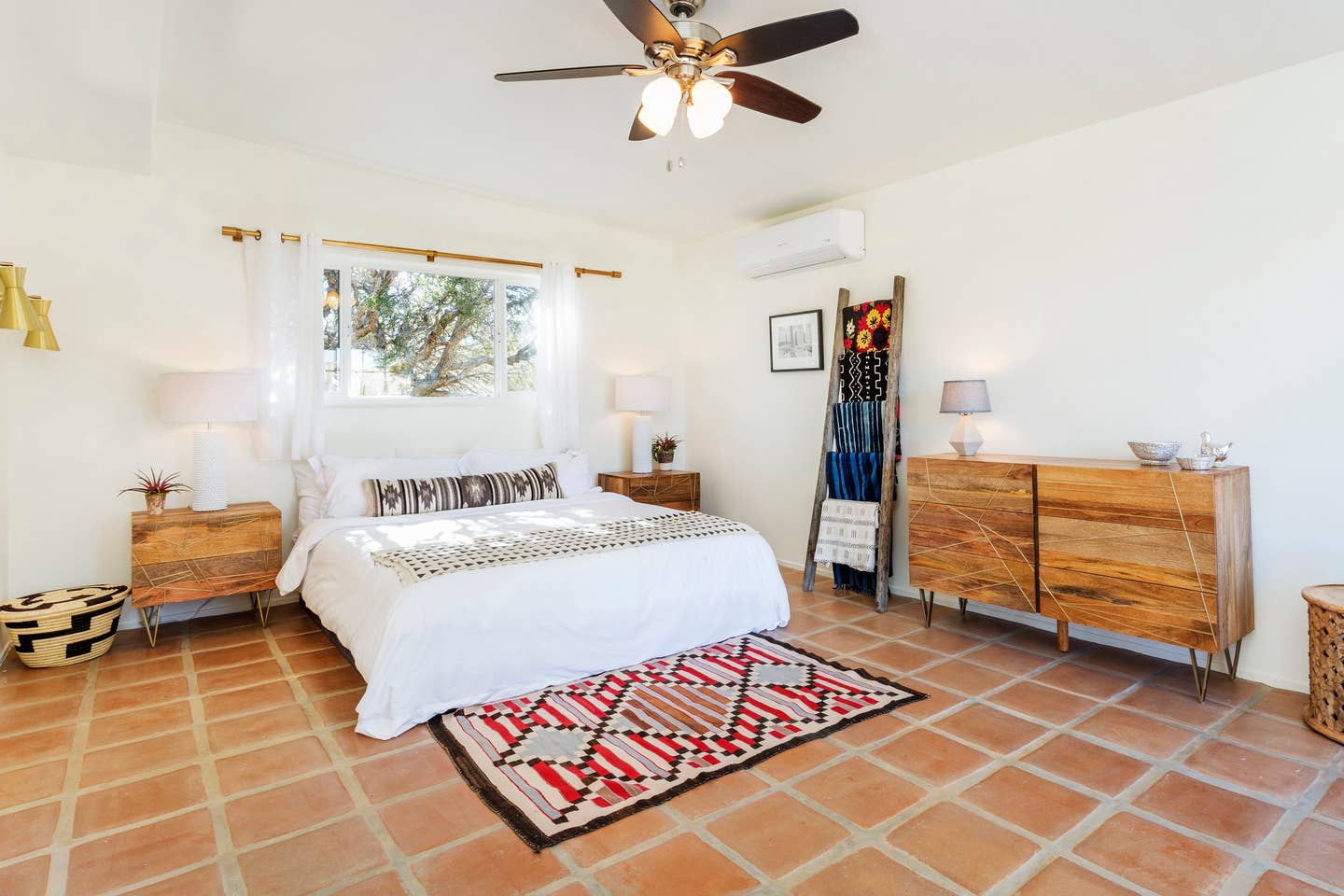 Set on two and a half acres of desert property just outside Joshua Tree National Park is Cactus Moon Retreat. This is a yoga retreat space that hosts many retreats throughout the year, taught by visiting yoga teachers from throughout the United States. It is also available for booking group yoga retreats and getaways among friends.
Program: Cactus Moon Retreat features six carefully designed bedrooms, each decorated in the southwest style within an open and airy space. The on site yoga studio is fully equipped with mats, straps, blocks, blankets, and more. When not practicing yoga, guests can enjoy the heated saltwater pool, a starlit night and bonfire cookout, or explore the local desert area, including Joshua Tree National Park, and Yucca Valley.
What we like: If guests want to explore beyond the limits of their yoga retreat, there are plenty of recommended local amenities to add on to your time at Cactus Moon Retreat. Guests may choose to go on a desert plant walk and medicine making workshop, a telescope sky tour, and many other activities that are unique to this special desert environment.
Cost: $299 per night for the entire retreat property
Address: Cactus Moon Retreat, 7964 Inca Trail, Yucca Valley, CA 92284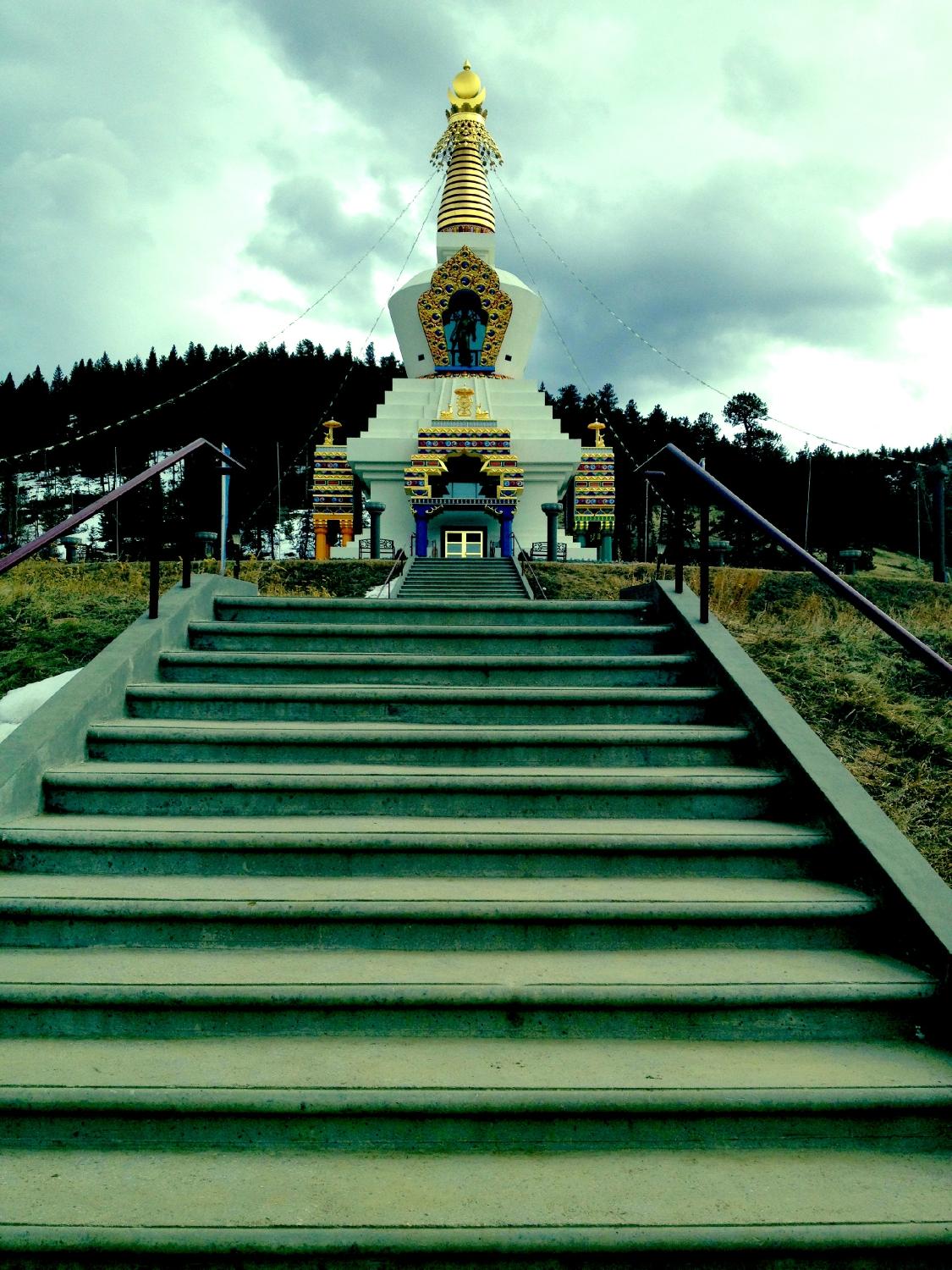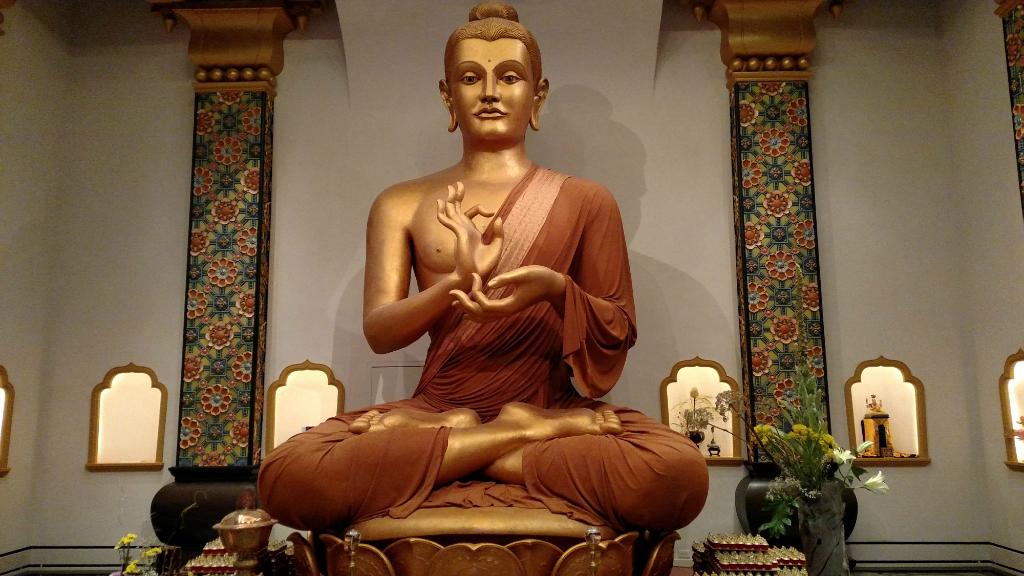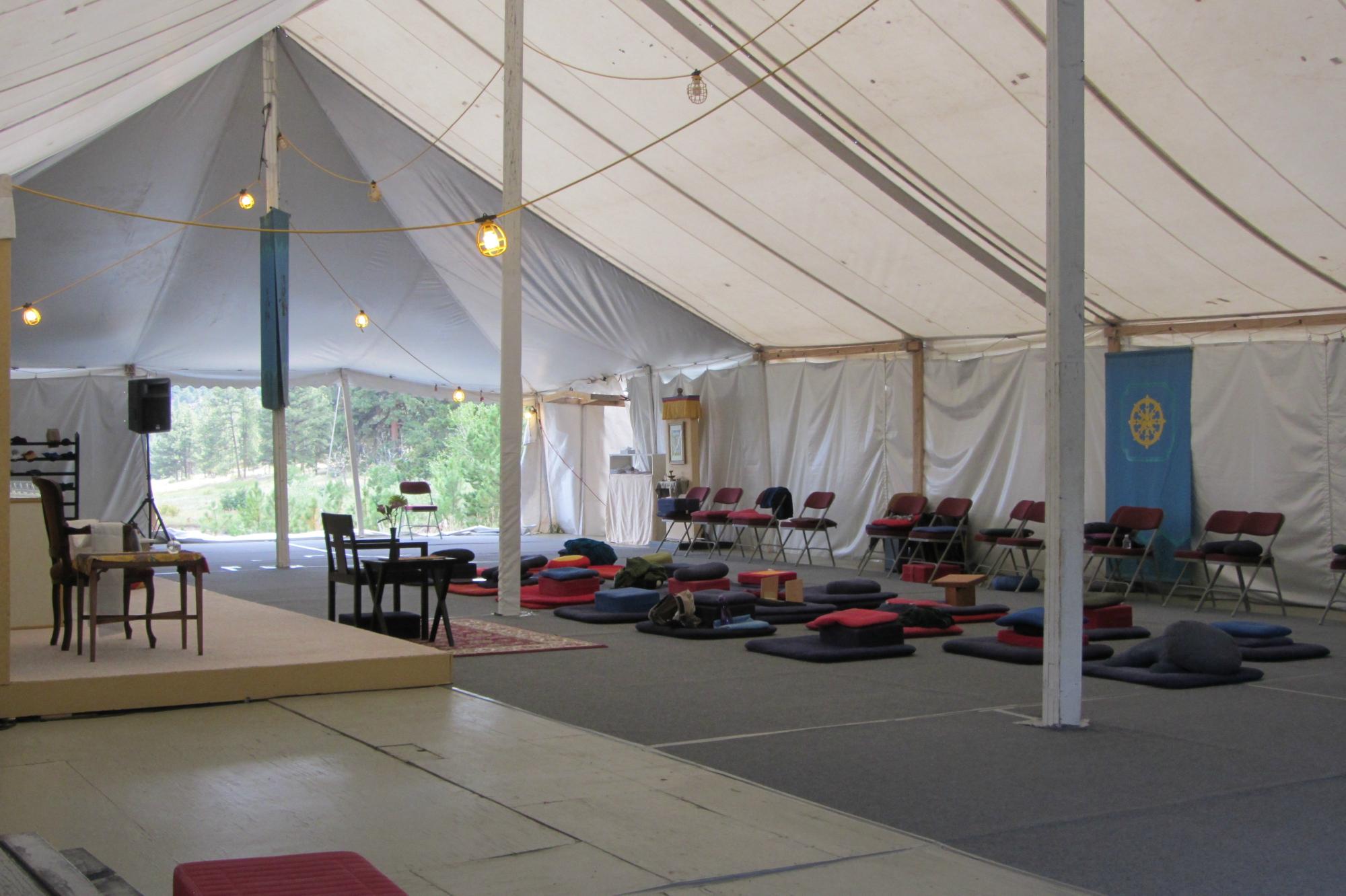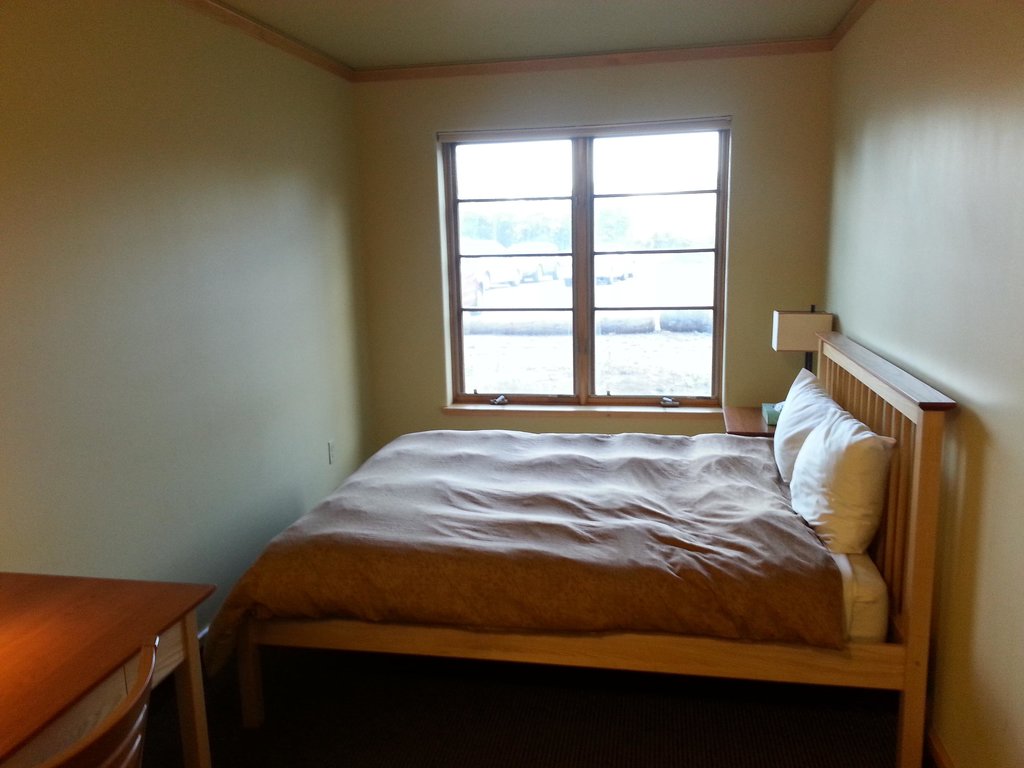 shambhala-mountain-center1
shambhala-mountain-center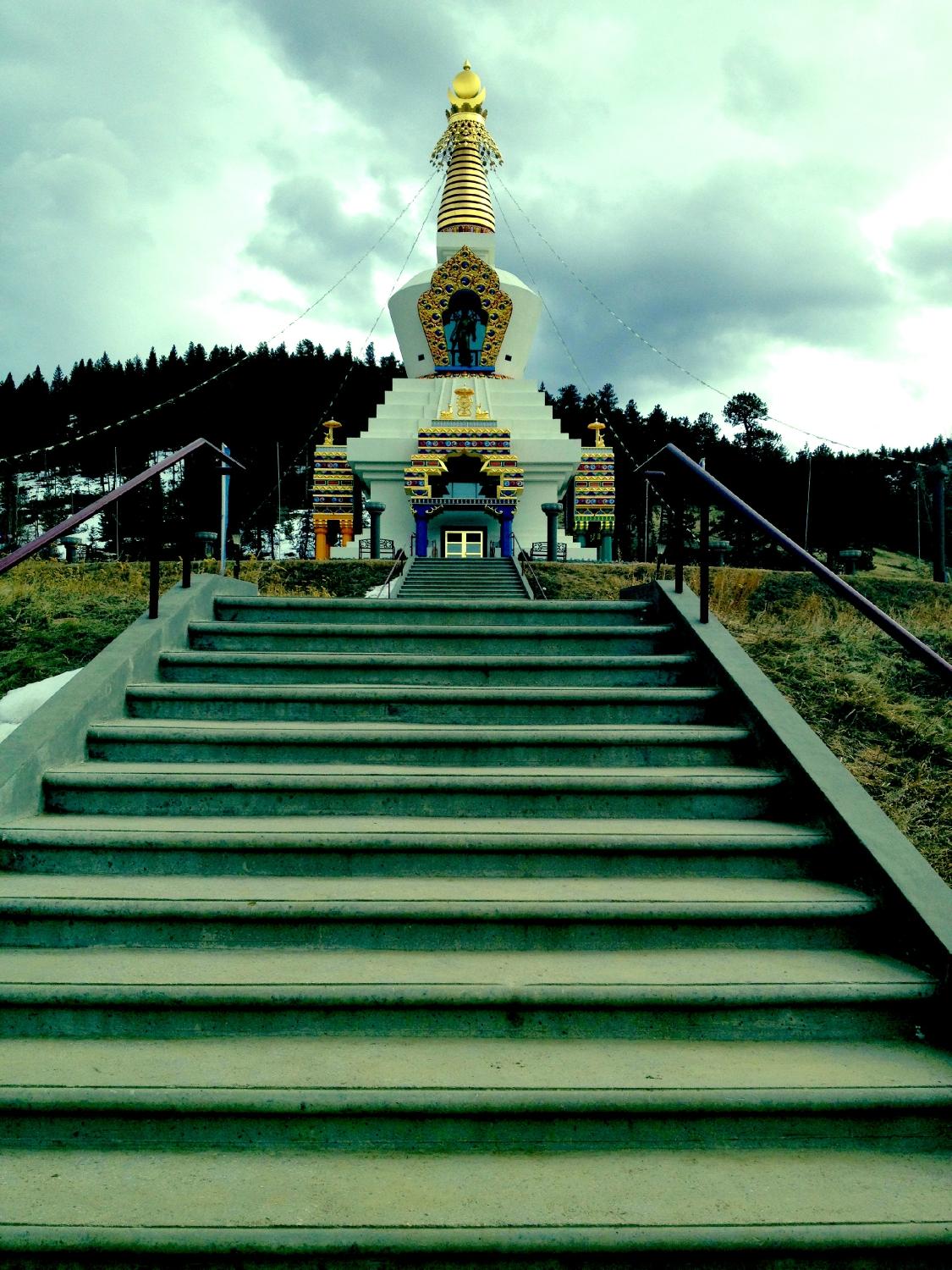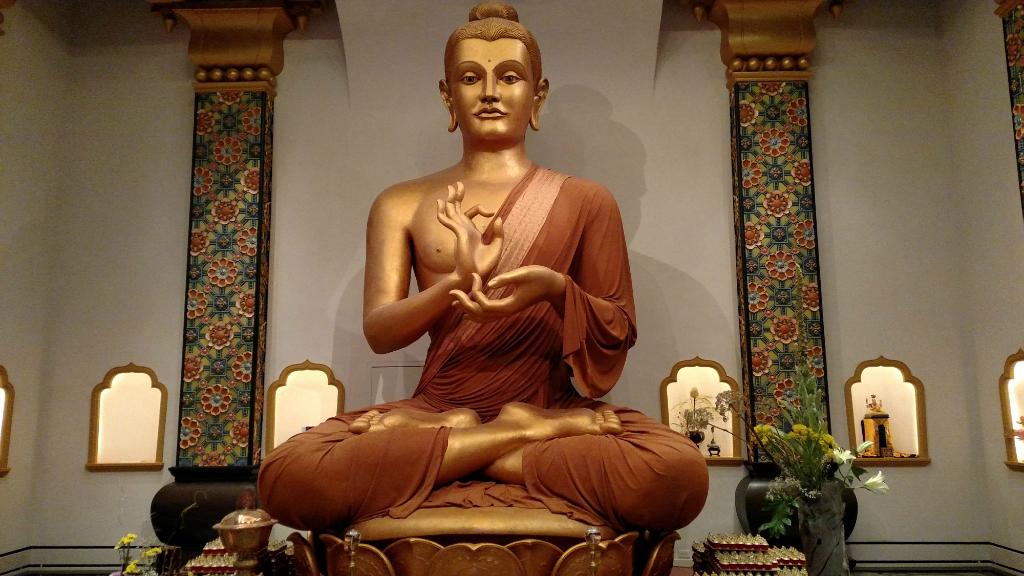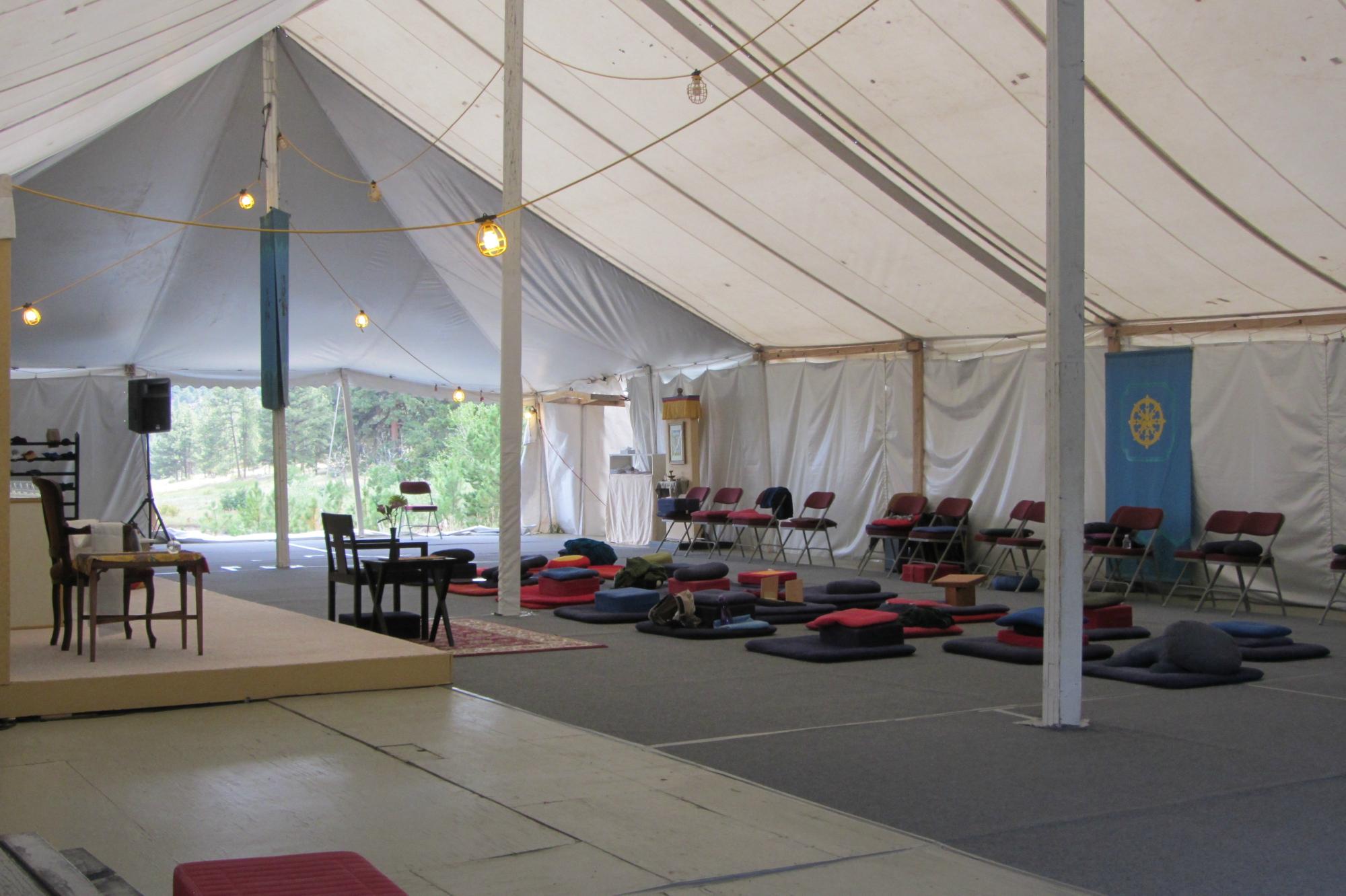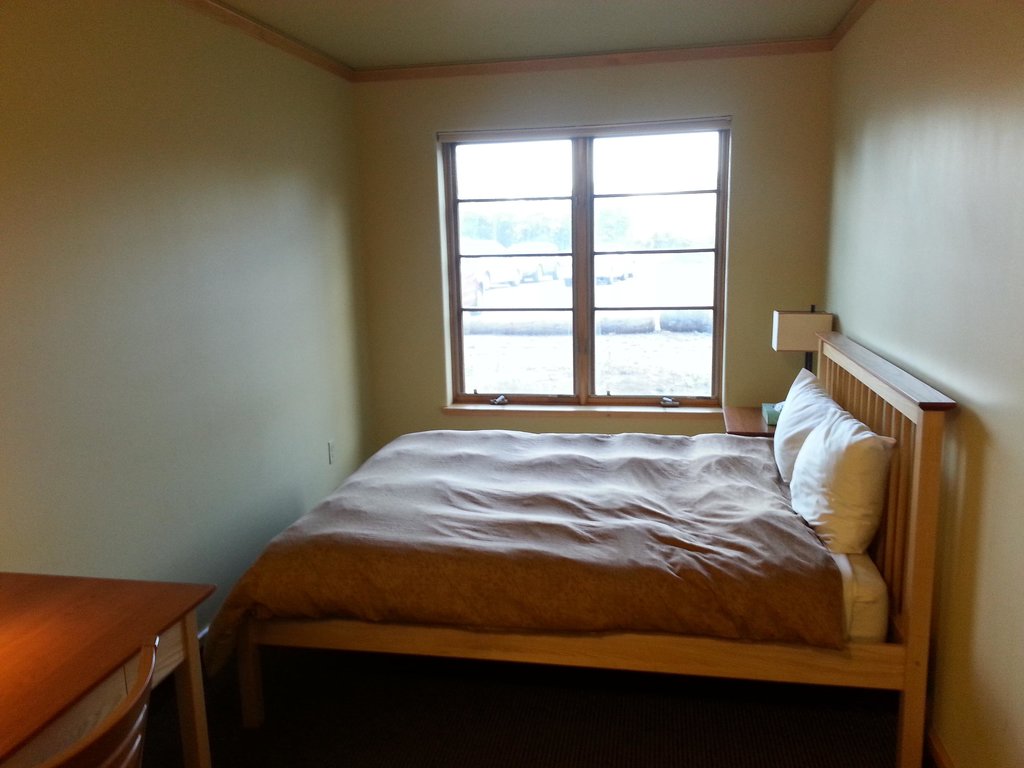 The Rocky Mountains of Colorado feel truly majestic and spiritual – and the perfect setting for a yoga retreat that will bring you more in tune with yourself. The Shambhala Mountain Yoga Center, set within a 600 acre valley offering panoramic views of the rockies, hosts a wide array of yoga retreats, educational lectures, workshops, and intensives.
Program: Various themed retreats are held throughout the year at Shambhala Mountain Yoga Center. Upcoming retreats cover a range of topics, including self-compassion intensives, mindful meditation, silent retreats, and seasonal themes as well. Guests may also choose to create their own personalized experience through a self-guided retreat. With eight miles of surrounding woodland trails, and the vastness of the mountains, this is the ideal location for some introspection.
What we like: Shambhala Mountain Yoga Center has a unique property in more ways than one. Here, you will find 'The Great Stupa of Dharmakaya' –  one of the biggest pieces of Buddhist architecture in North America. Combined with the surrounding Rocky Mountains, guests may even mistake themselves into believing they are meditating in the Himalayas.
Cost: Prices vary depending on specific retreat chosen
Address: Shambhala Mountain Center, 151 Shambhala Way, Red Feather Lakes, CO 80545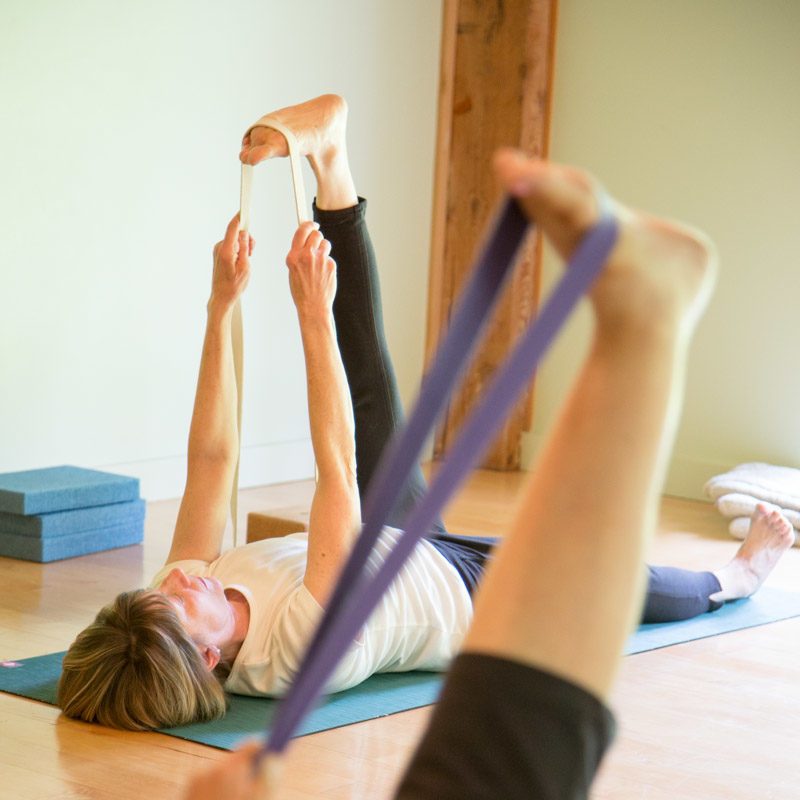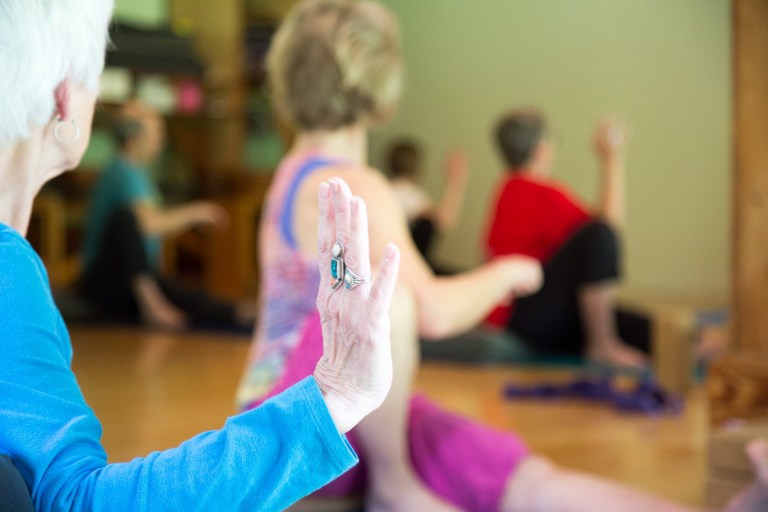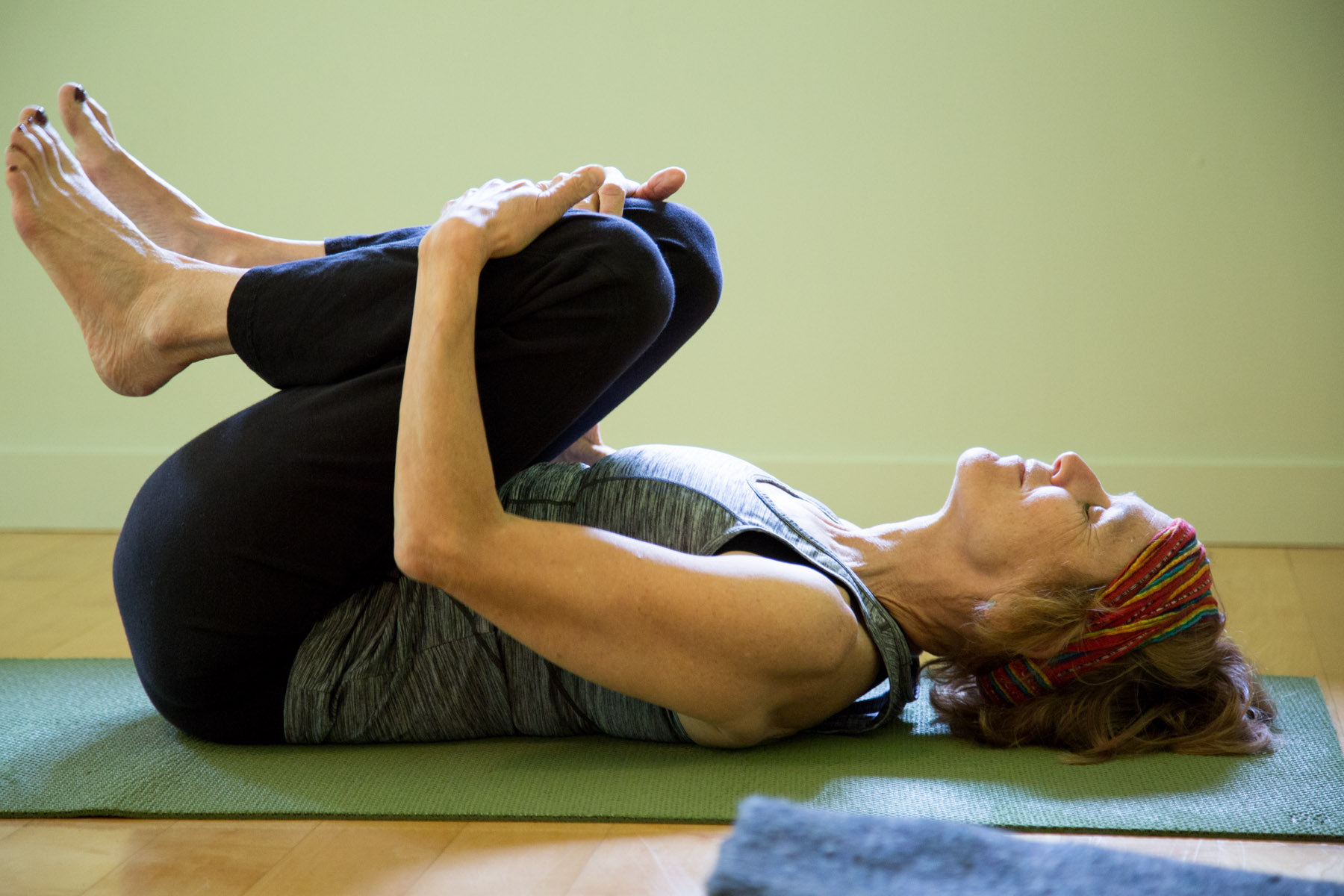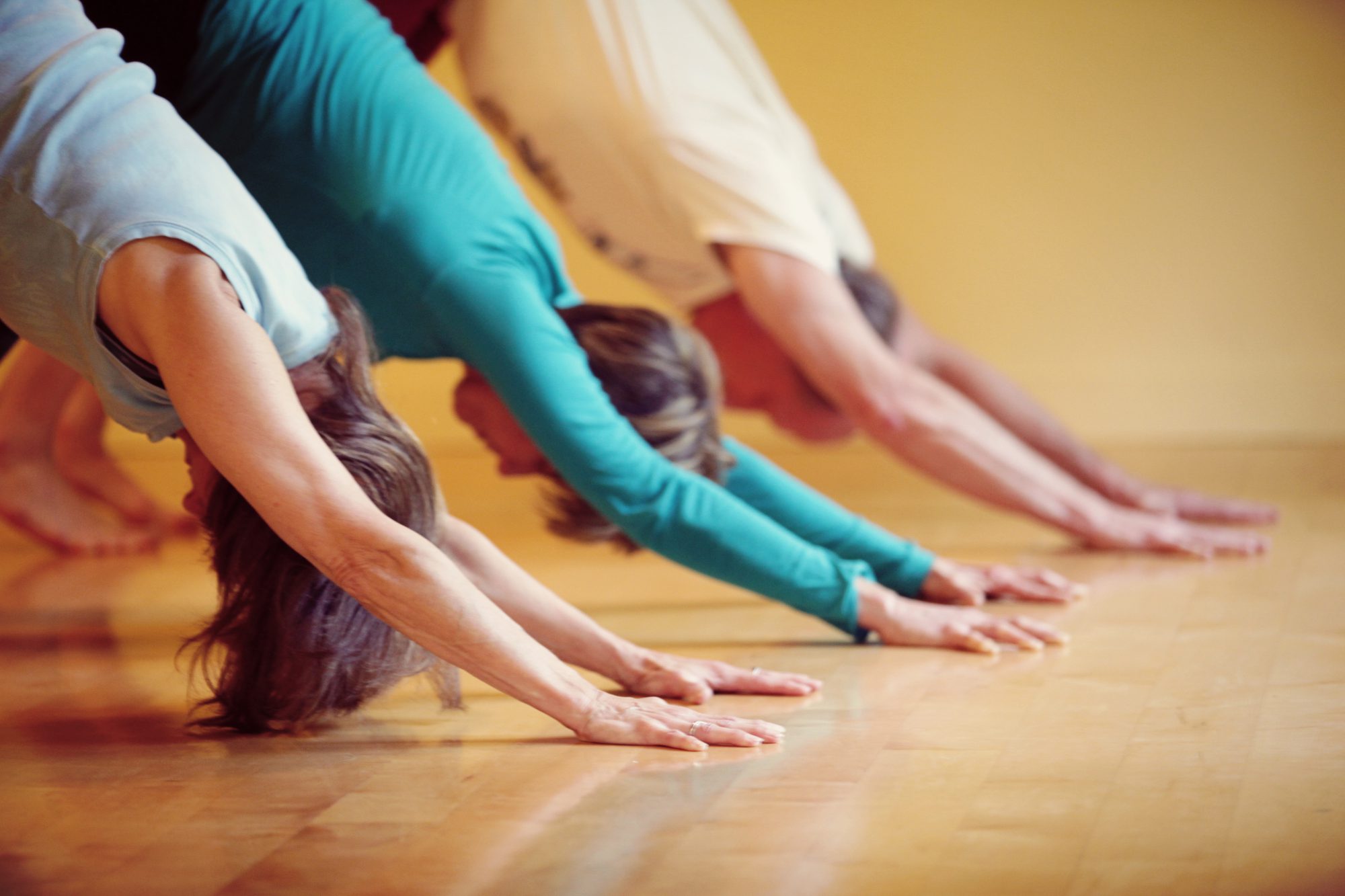 60-IMG_3601-1-e1538516689739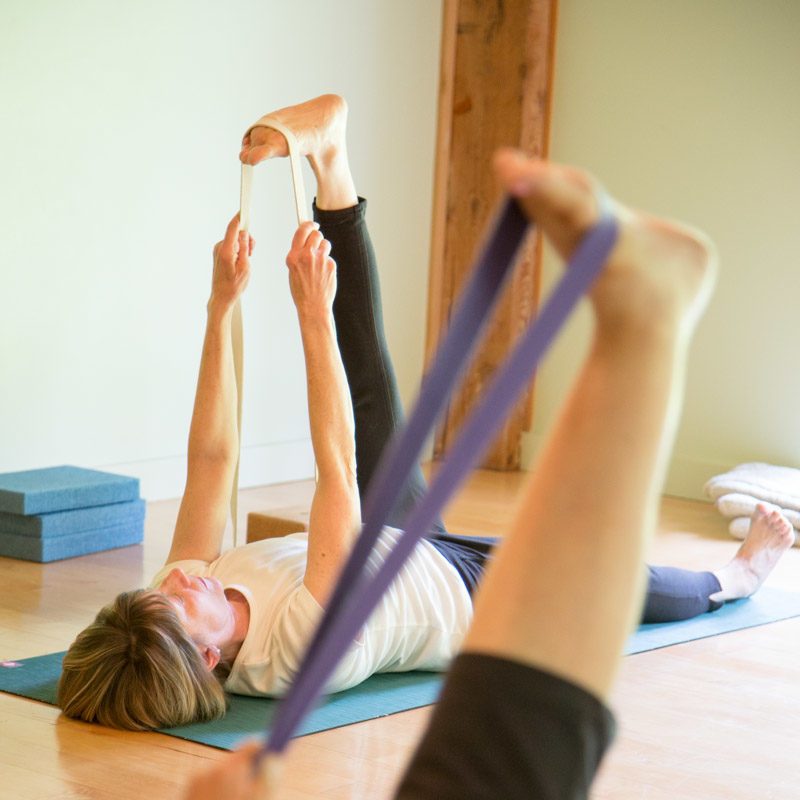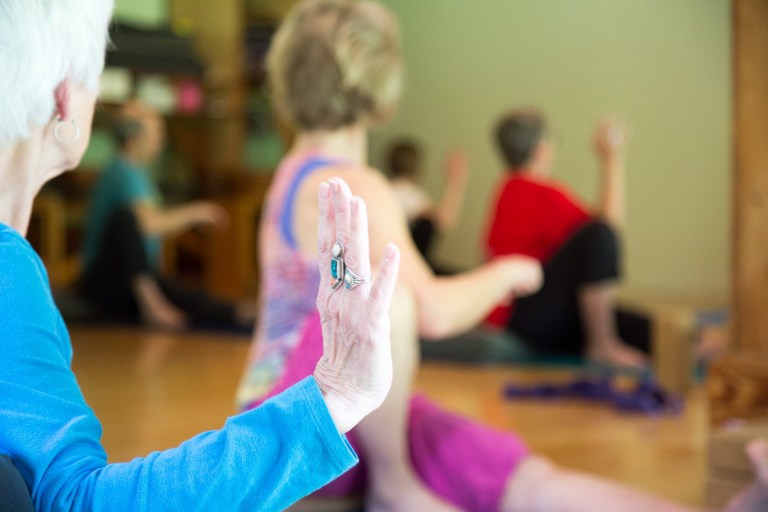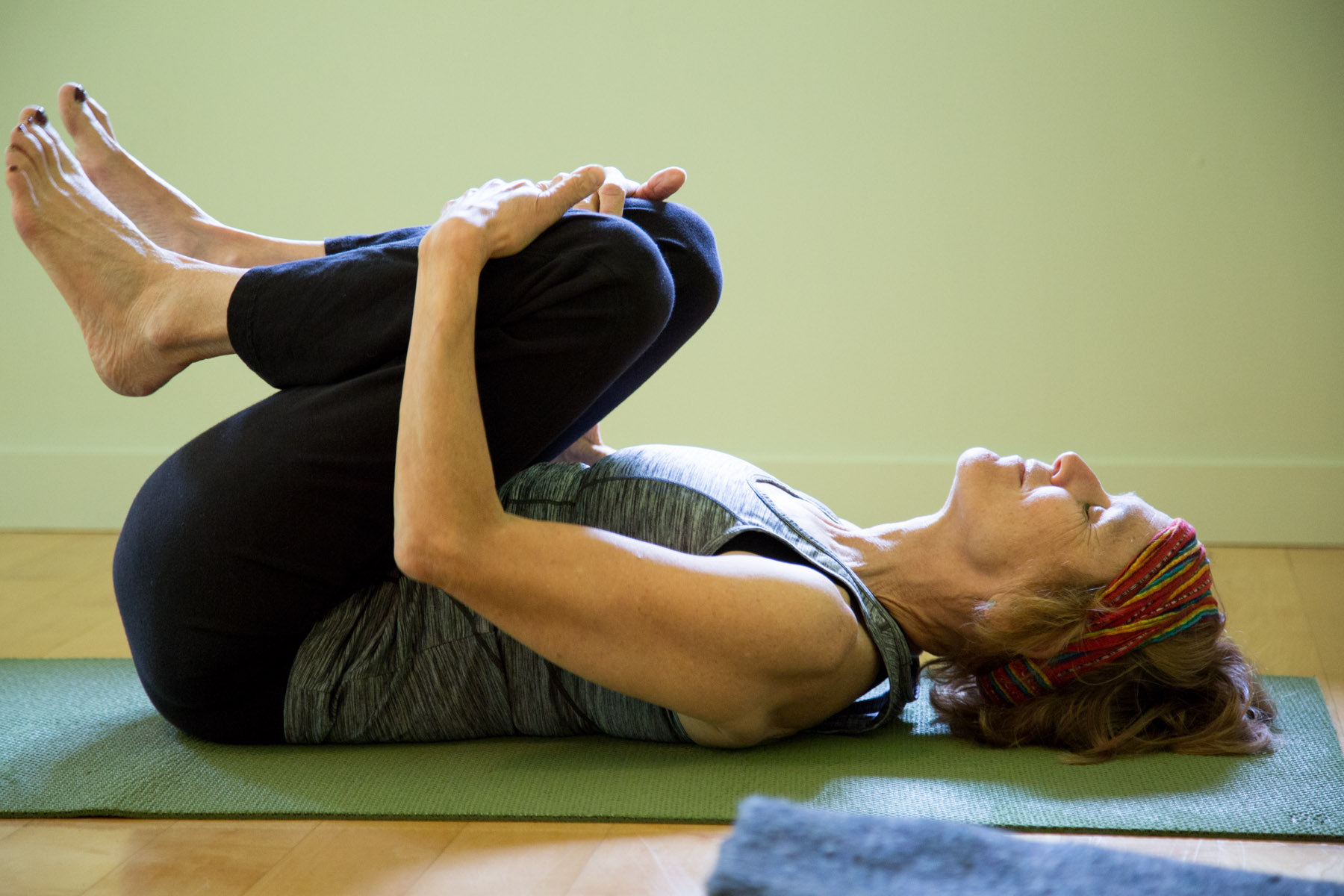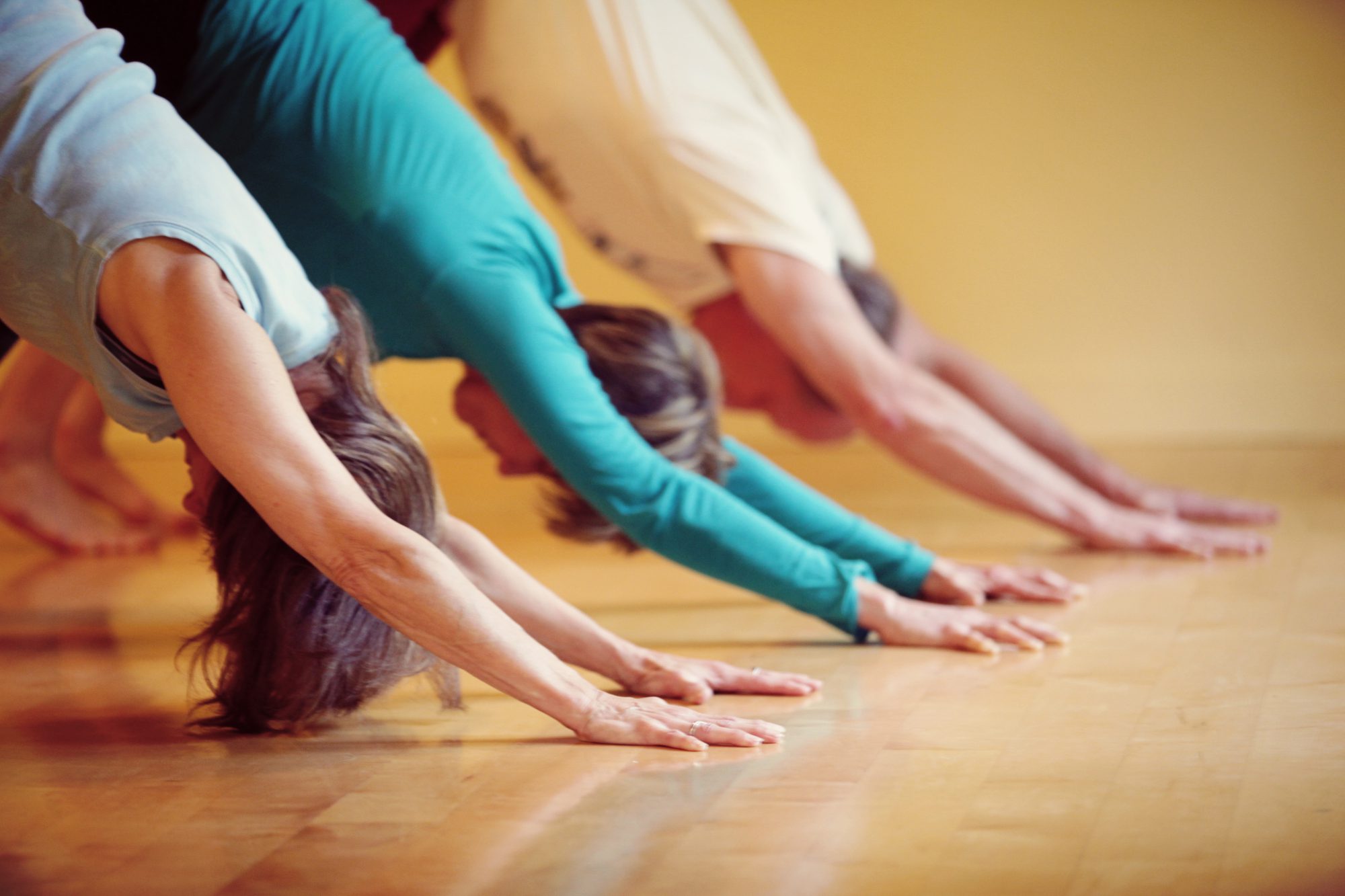 When Wendy Dion first opened The Yoga Lodge on Washington's remote Whidbey Island, she says she was drawn to the energy of the land and the local community. Whidbey Island is located in the serene Puget Sound, and the island itself is filled with woodland, beaches, and stunning views. It's not unusual to spot wildlife – including whales playing off the shores. Guests are drawn to the Yoga Lodge for its connection to the natural surroundings and its privacy.
Program: At the Yoga Lodge, guests are encouraged to unplug from the digital world and immerse themselves in the natural world. Guests can arrange personalized yoga retreats by booking into one of the private bed and breakfast rooms – each rustic yet comfortably designed. A schedule of ongoing yoga classes taught in the wood paneled Shala are available daily, as well as the option to schedule private lessons, attend a workshop, or listen to a lecture.
What we like: The Yoga Lodge is set in five acres of spruce and alder trees, yet only a short drive from the downtown village of Greenbank. Here, guests will feel truly at one with nature.
Cost: Starts from $75 per night
Address: 3475 Christie Road, Greenbank, WA 98253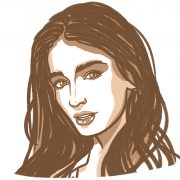 Rose Henderson
Rose graduated with a degree in Anthropology, which takes her understanding of basic human needs to a whole new level. Her intelligence and passion for healthy living is reflected in her written work.