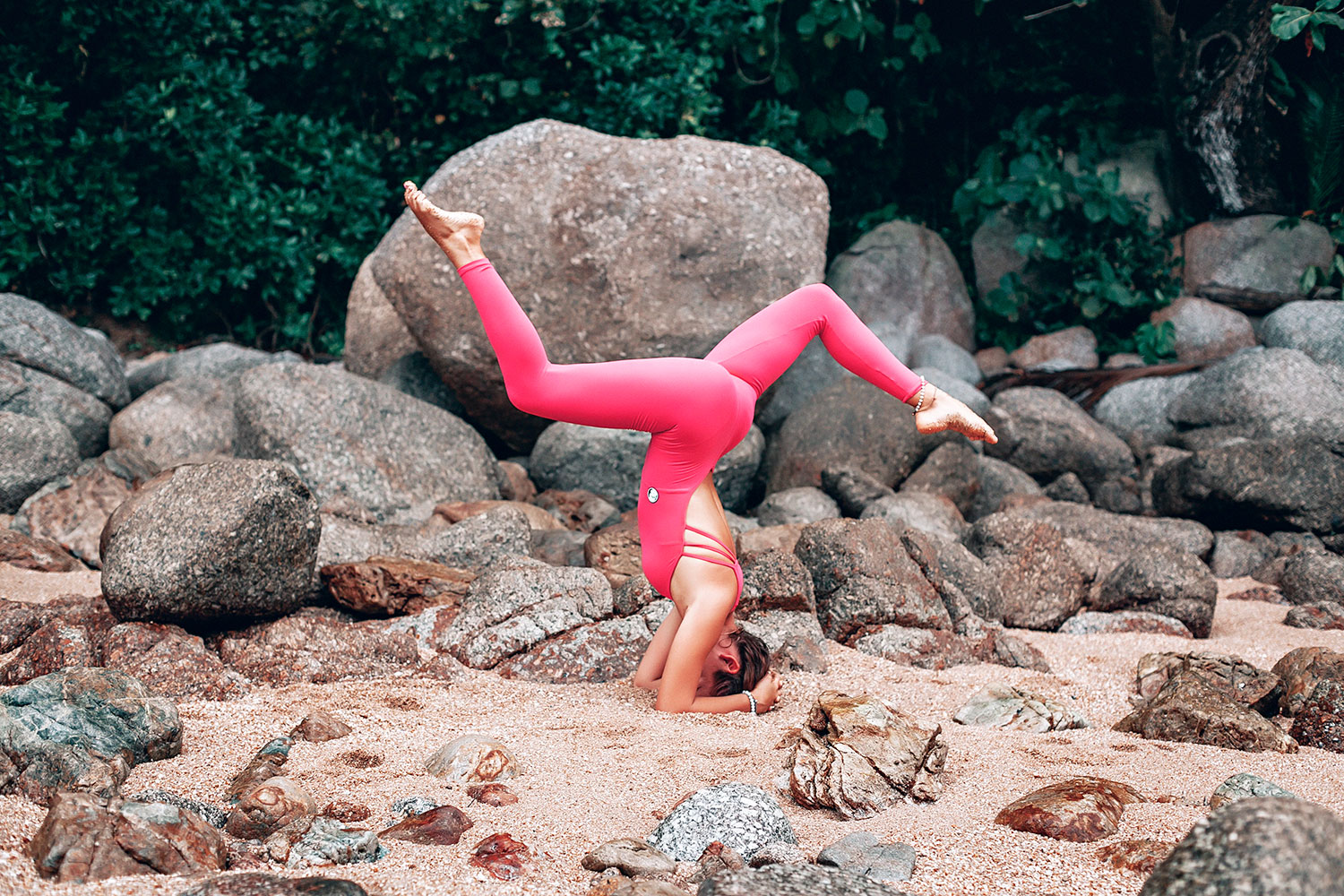 Indonesia has a rich history and culture, heavily imbued with Indian and yogic influences and spiritual leanings. With its strong Hindu roots, Bali is well-regarded as the yogic sanctuary of Indonesia, though this doesn't mean it's the only island of this beautiful country worth considering for a 2019 yoga retreat. From Lombok to Gili Air to Bali, Indonesia is home to a collection of incredible retreat centers for you to rest and reset a while. To help you narrow the options down from the abundance of what this country has to offer, we've settled on these top 10 yoga retreats in Indonesia to make the search a little bit easier.
Top 10 Yoga Retreats in Indonesia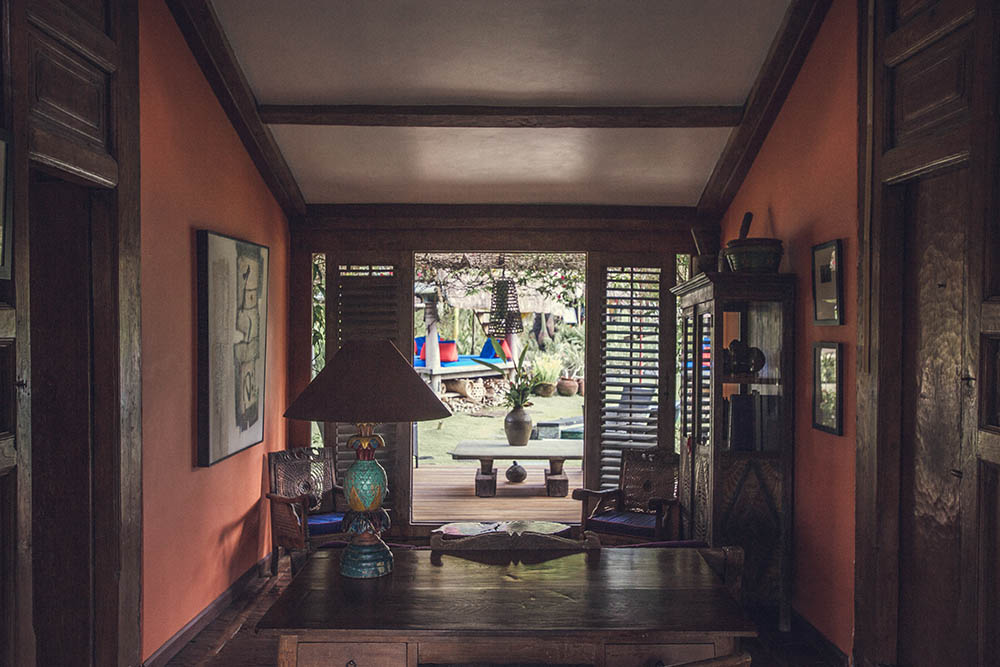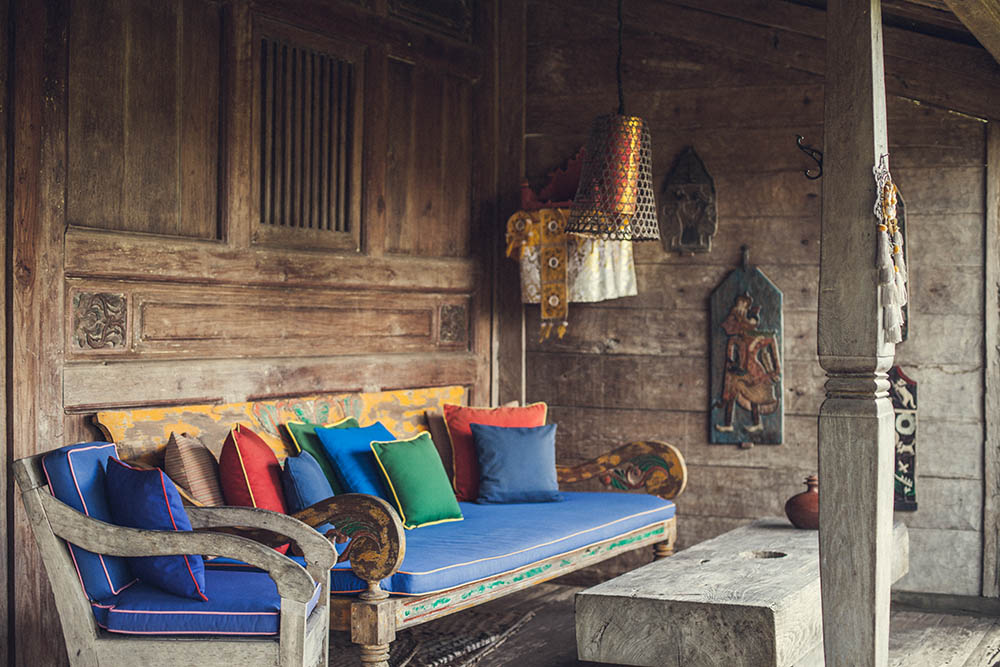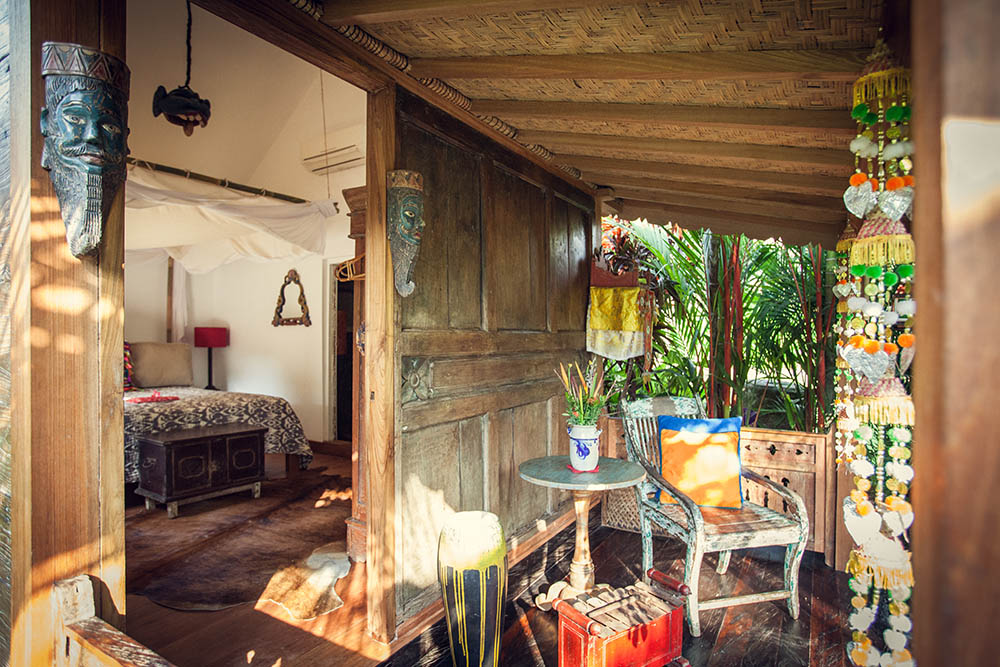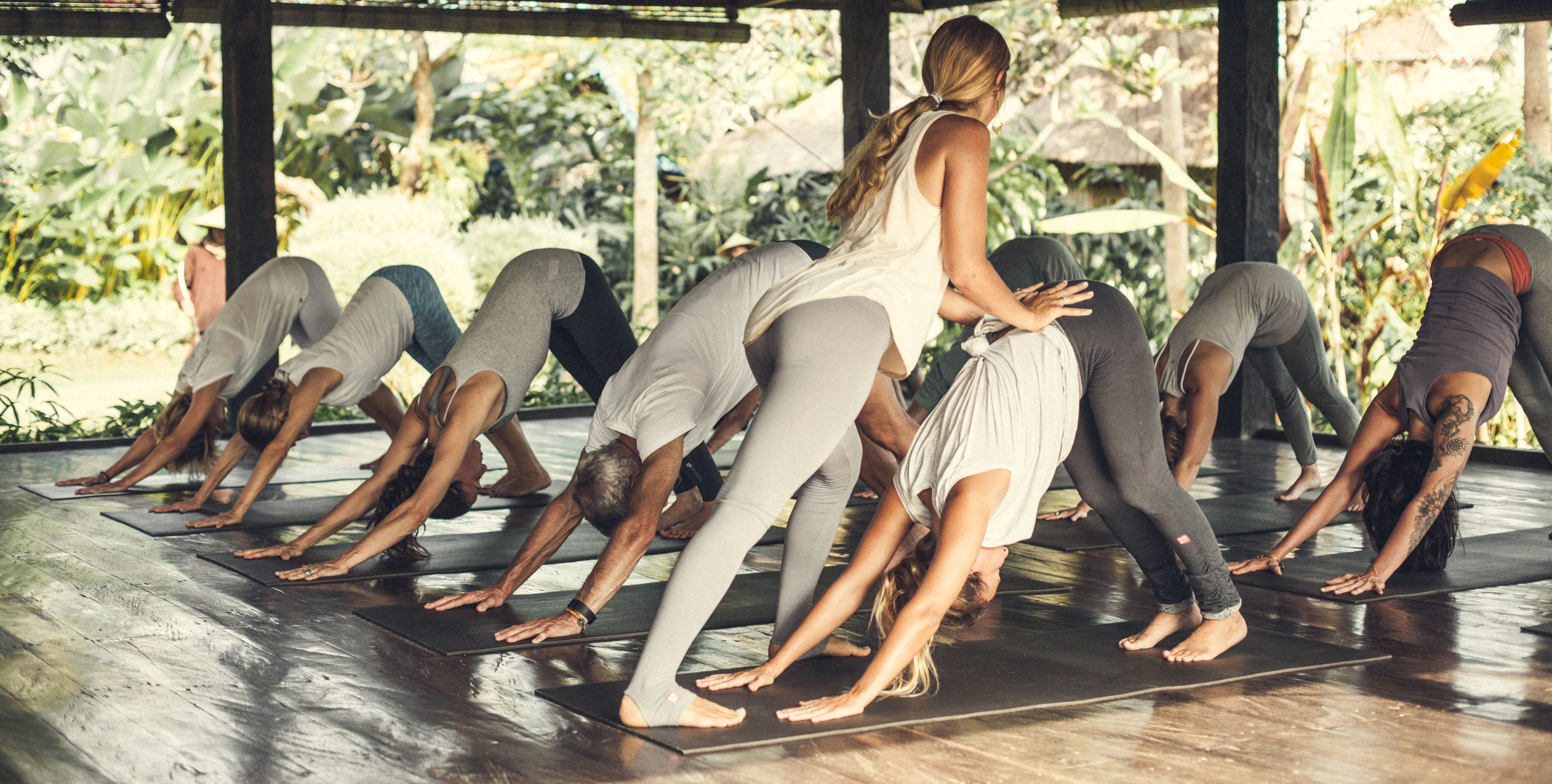 home-ourhotel-rooms-rooms-share-house-1.jpg
home-ourhotel-rooms-rooms-share-house-2.-jpg
home-ourhotel-rooms-rooms-v-cabin1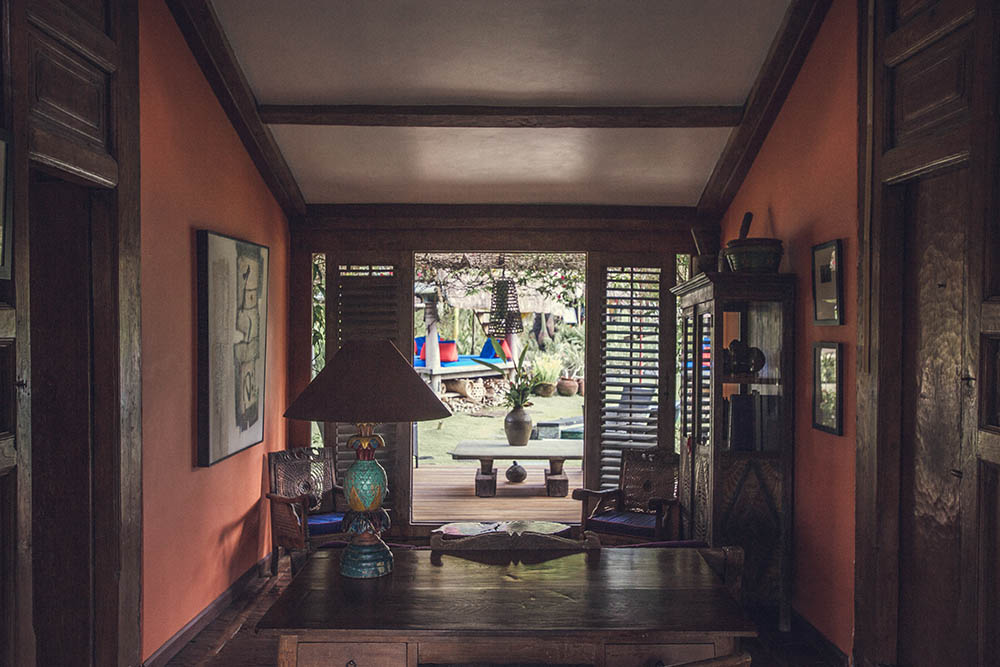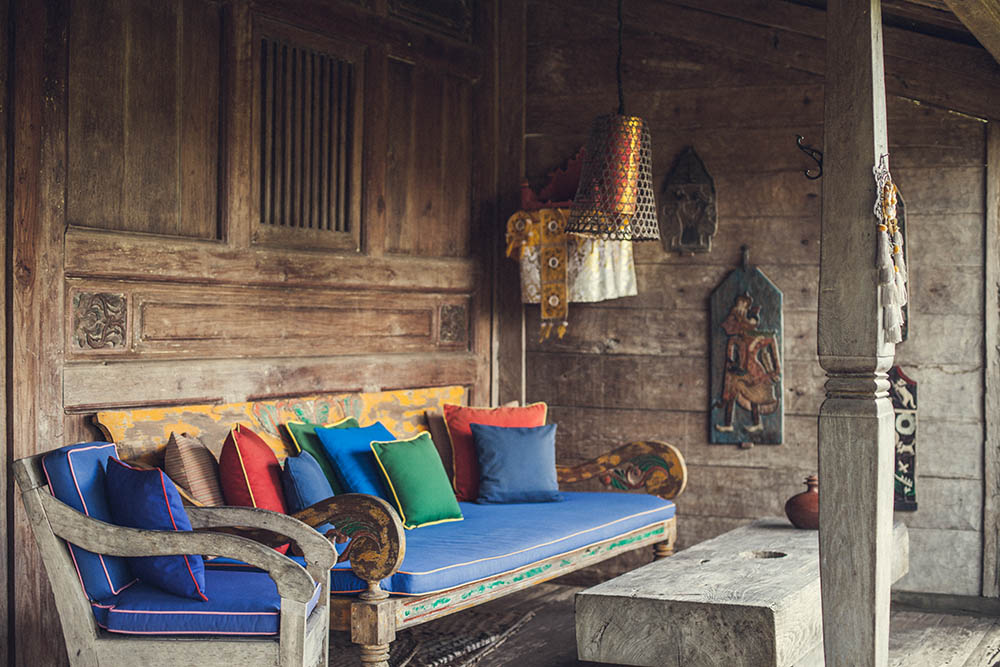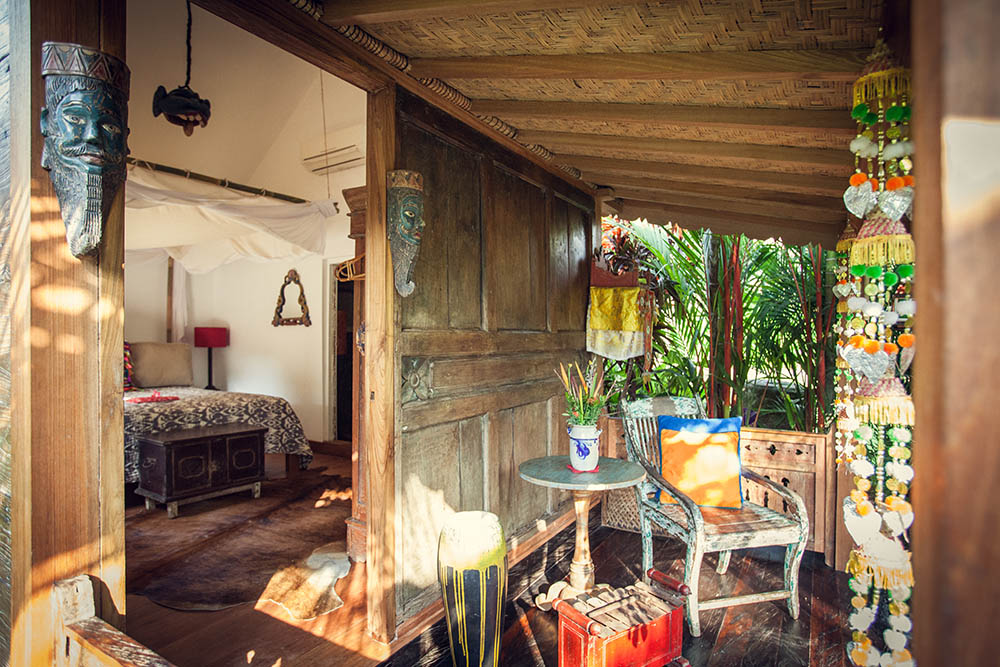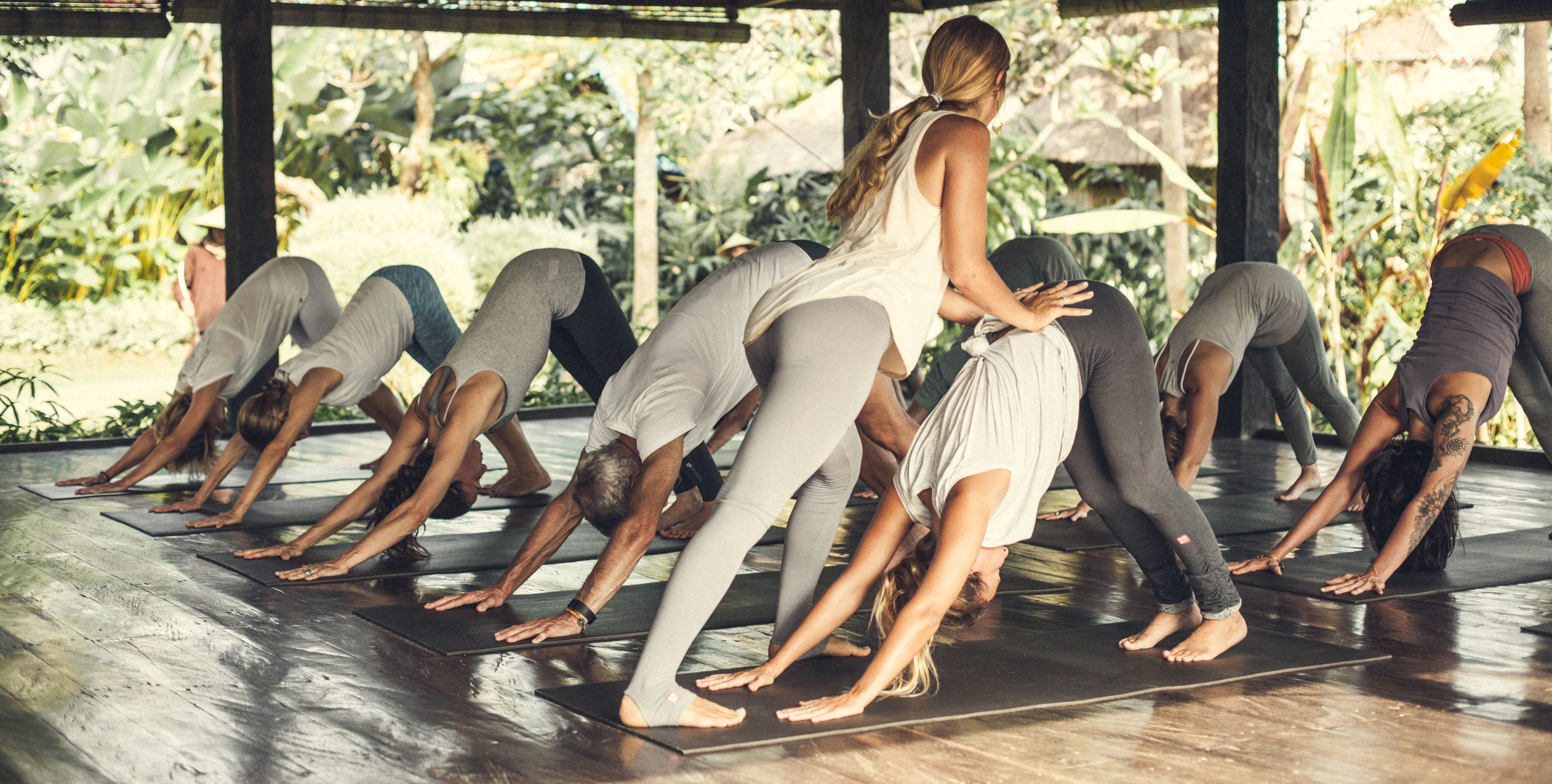 Desa Seni is a luxurious yoga resort in Canggu, Bali, just north of Kuta, the busiest tourist hub on the island. The resort's name, Desa Seni, translates to 'art village,' and as could be expected, the space focuses on showcasing the works of artists who live and work in Indonesia. They have both permanent and temporary exhibitions, adding an authentic artistic flare to the space.
Program:
Inclusions vary dependent upon the package you book, but as an example, the 5-night 'Deepen Your Yoga Private Retreat' includes five nights of accommodation, daily breakfast, two lunches, three dinners, a consultation with your private yoga teacher, three one-on-one sessions, one meditation, one signature massage, and group classes. You can also opt for a 7-night package with similar and additional inclusions.
What We Like:
When it comes to yoga retreats, Desa Seni offers three options, all of which are private retreats. Choose from 'Deepen Your Yoga Private Retreat,' 'Restorative Yoga Private Retreat,' and 'Meditation Private Retreat.' Each of these are designed to deepen each guest's personal exploration during their stay.
Cost:
Contact for more information
Jl. Subak Sari No.13, Canggu, Kec. Kuta Utara, Kabupaten Badung, Bali 80361, Indonesia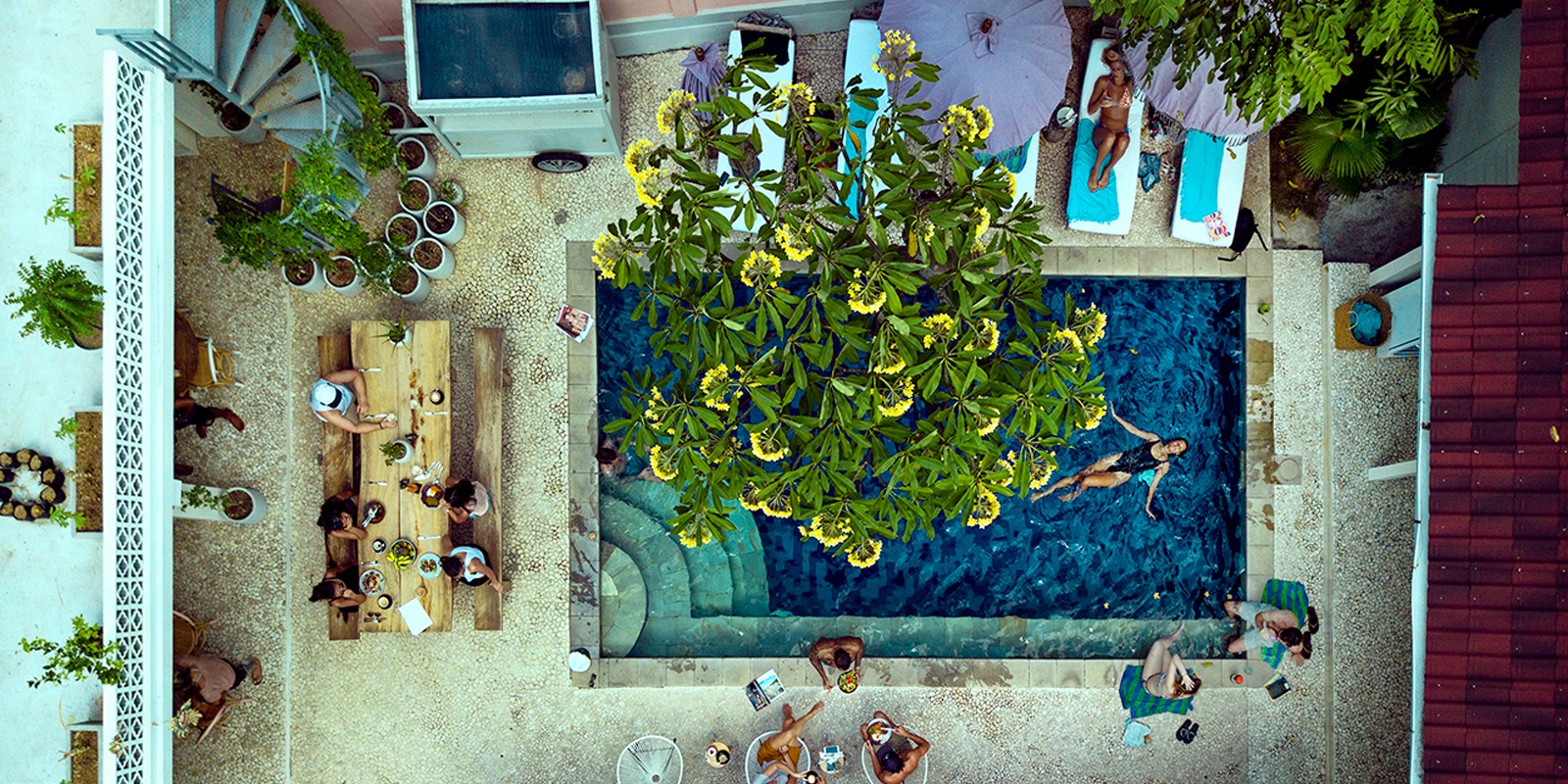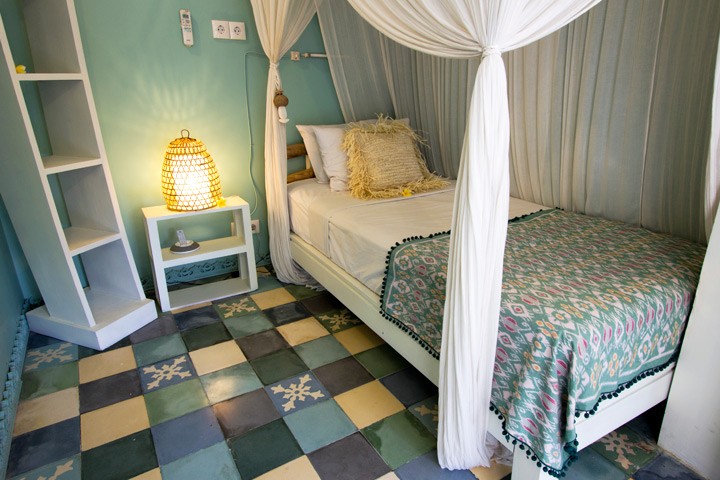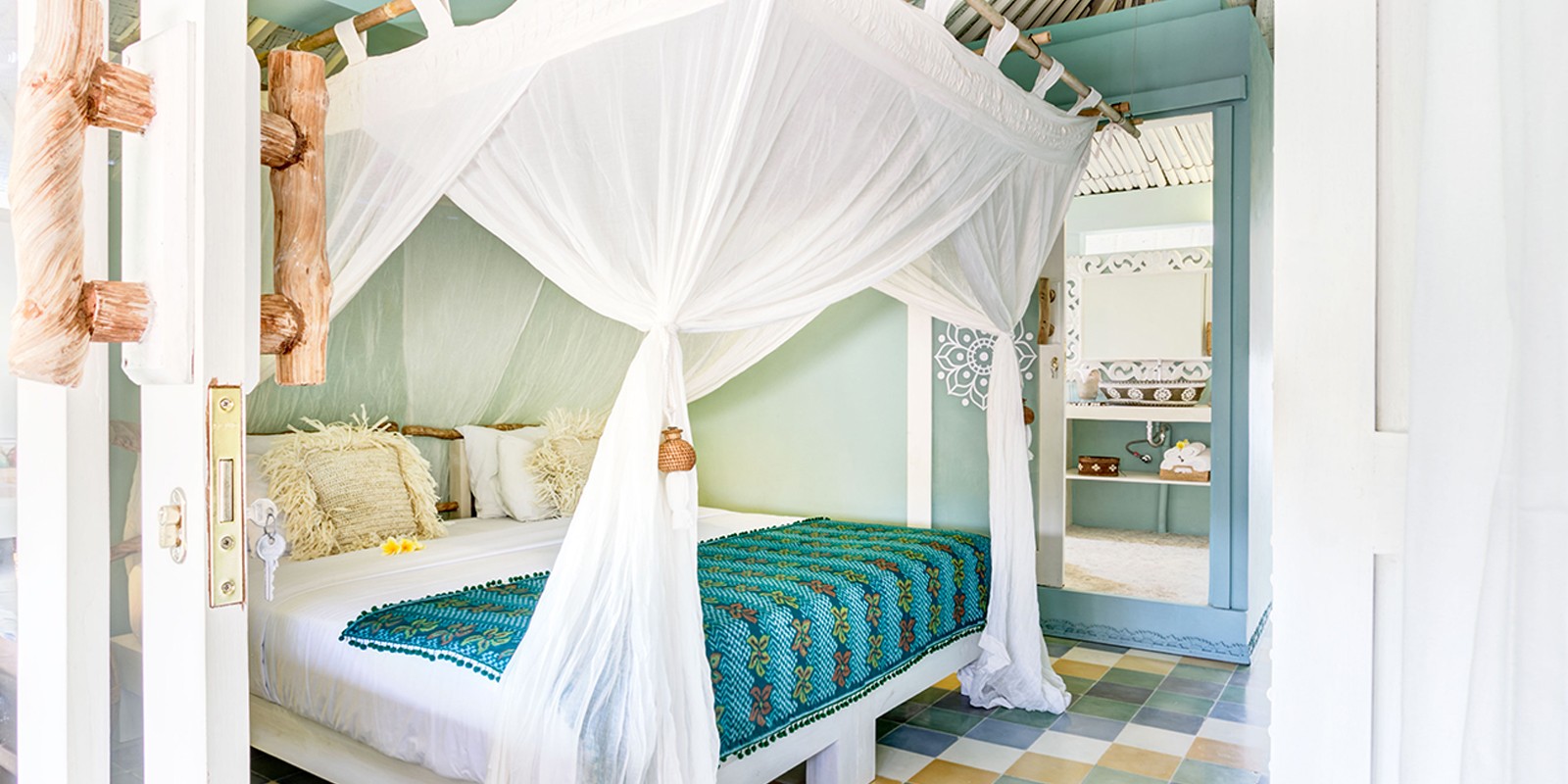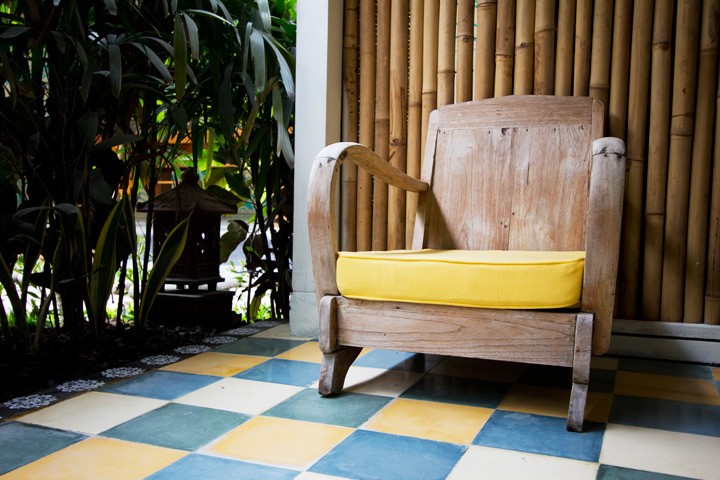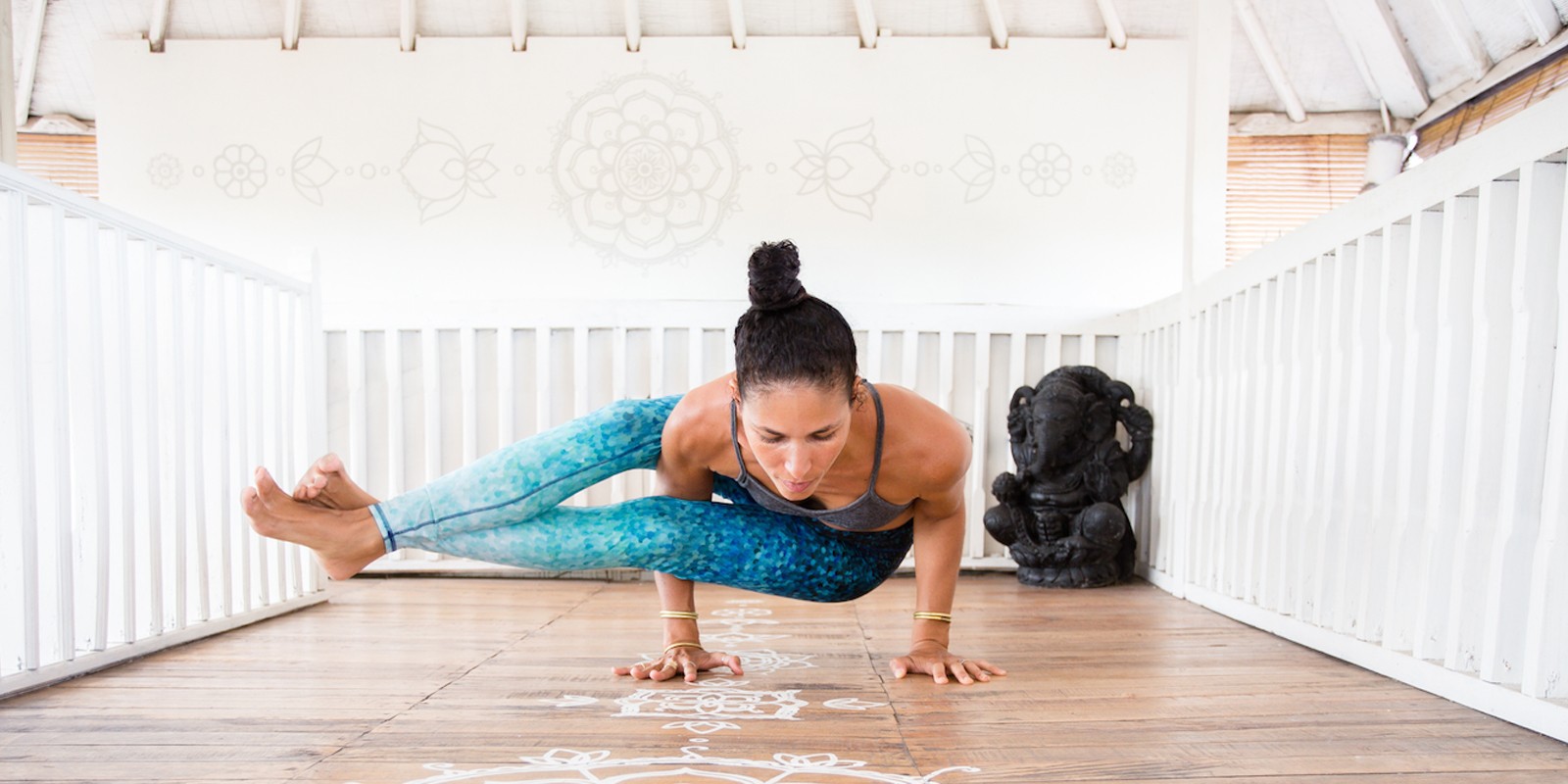 1600x1600-pool-1536092927
720x720-album105_id1800-1394194360
1600x1600-ROOM-1536092928
720x720-album105_id1806-1394194352
1600x1600-yoga-1536092928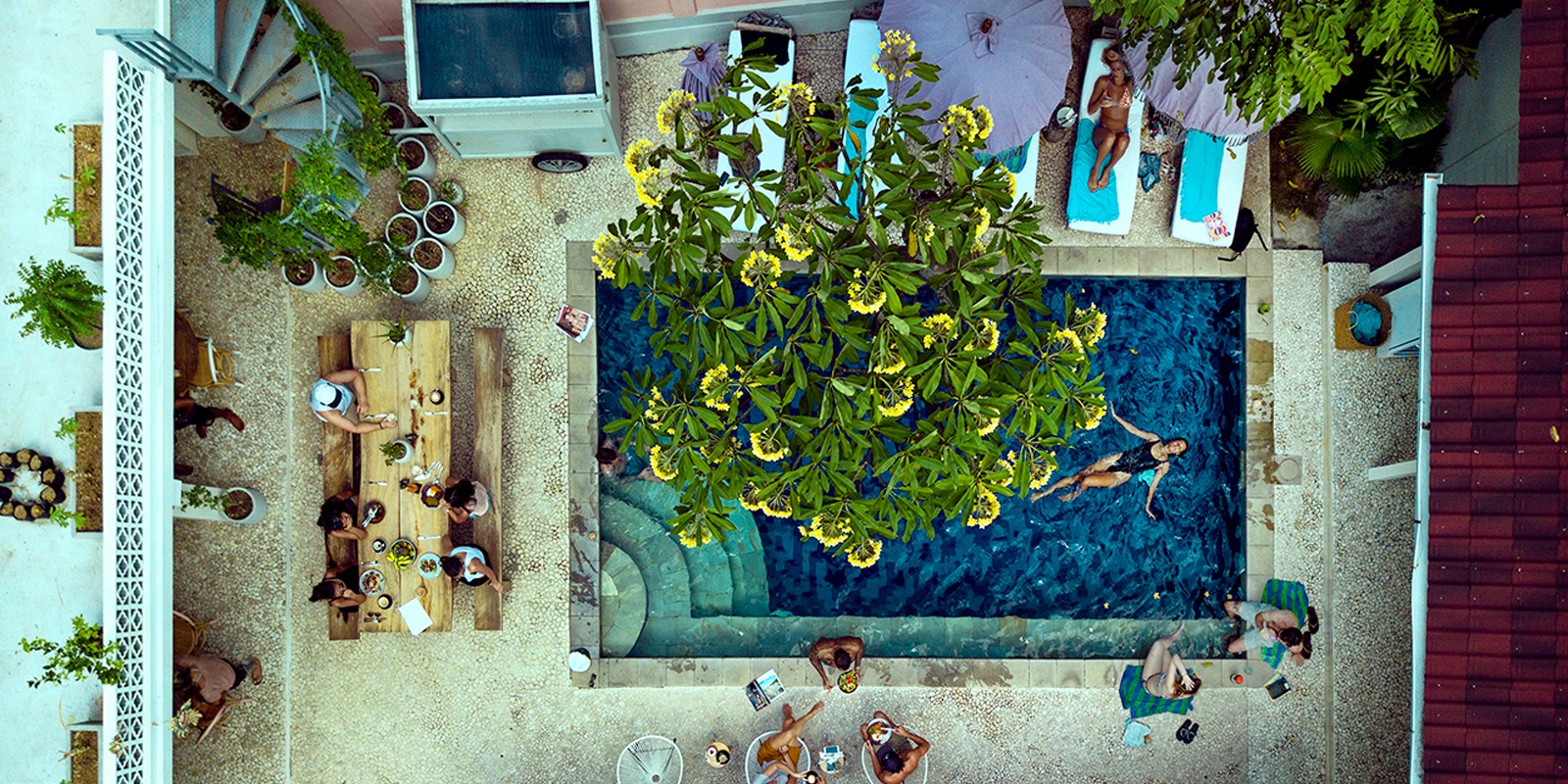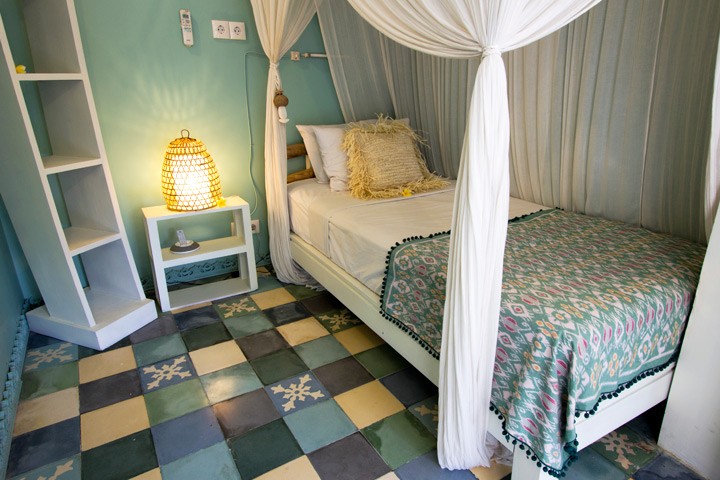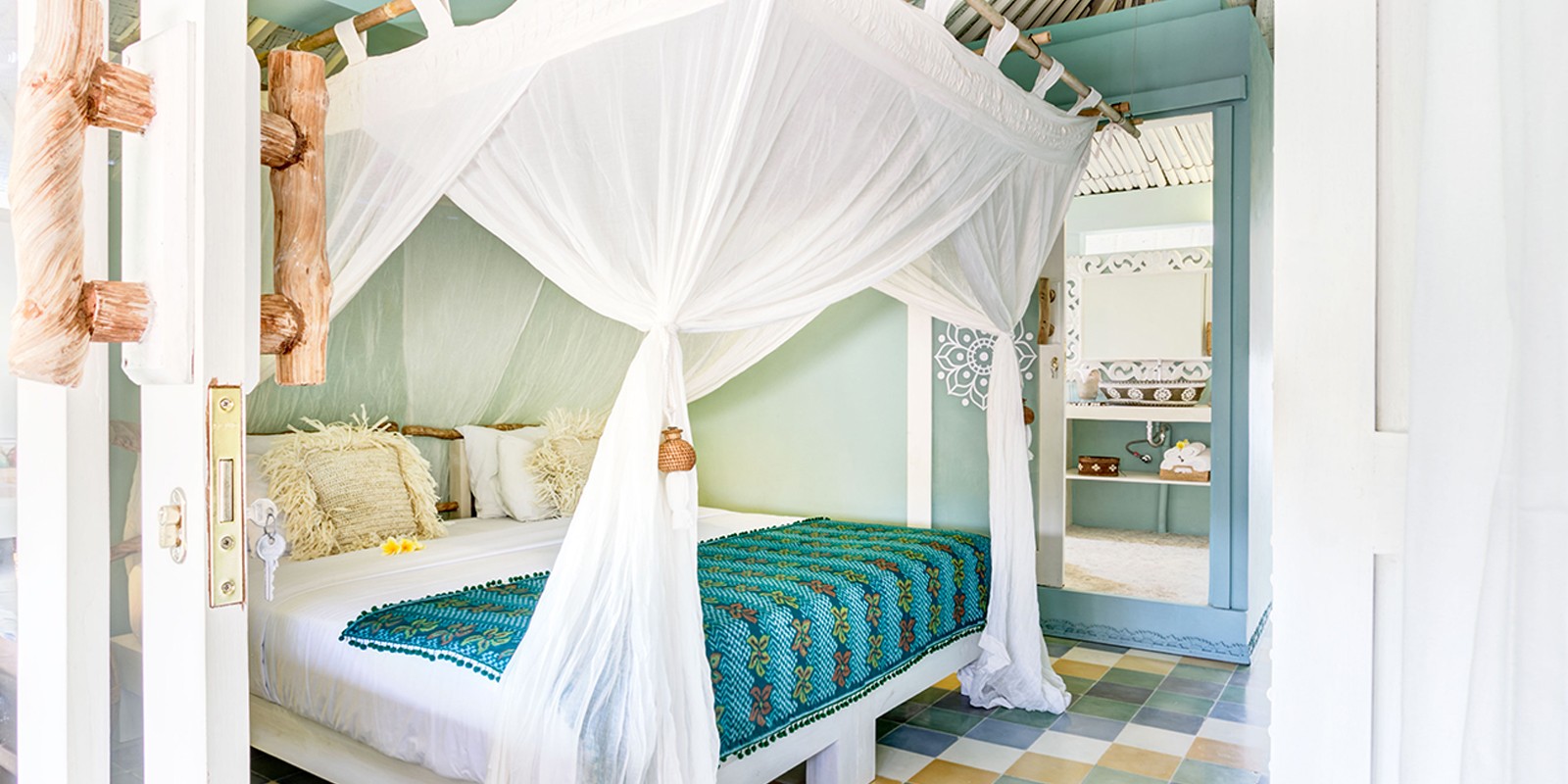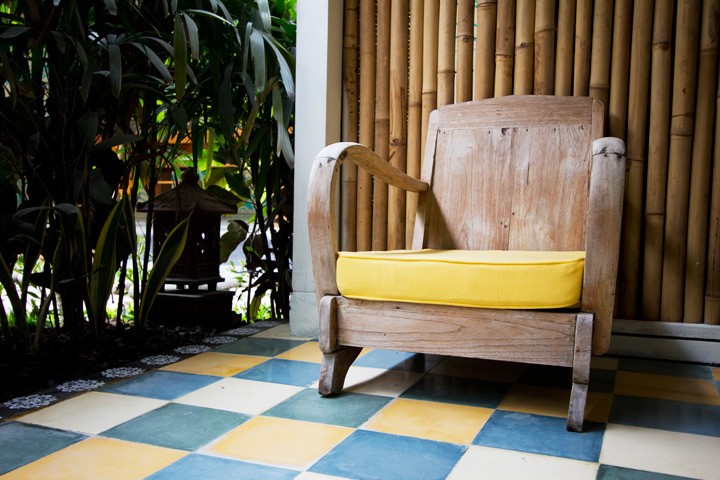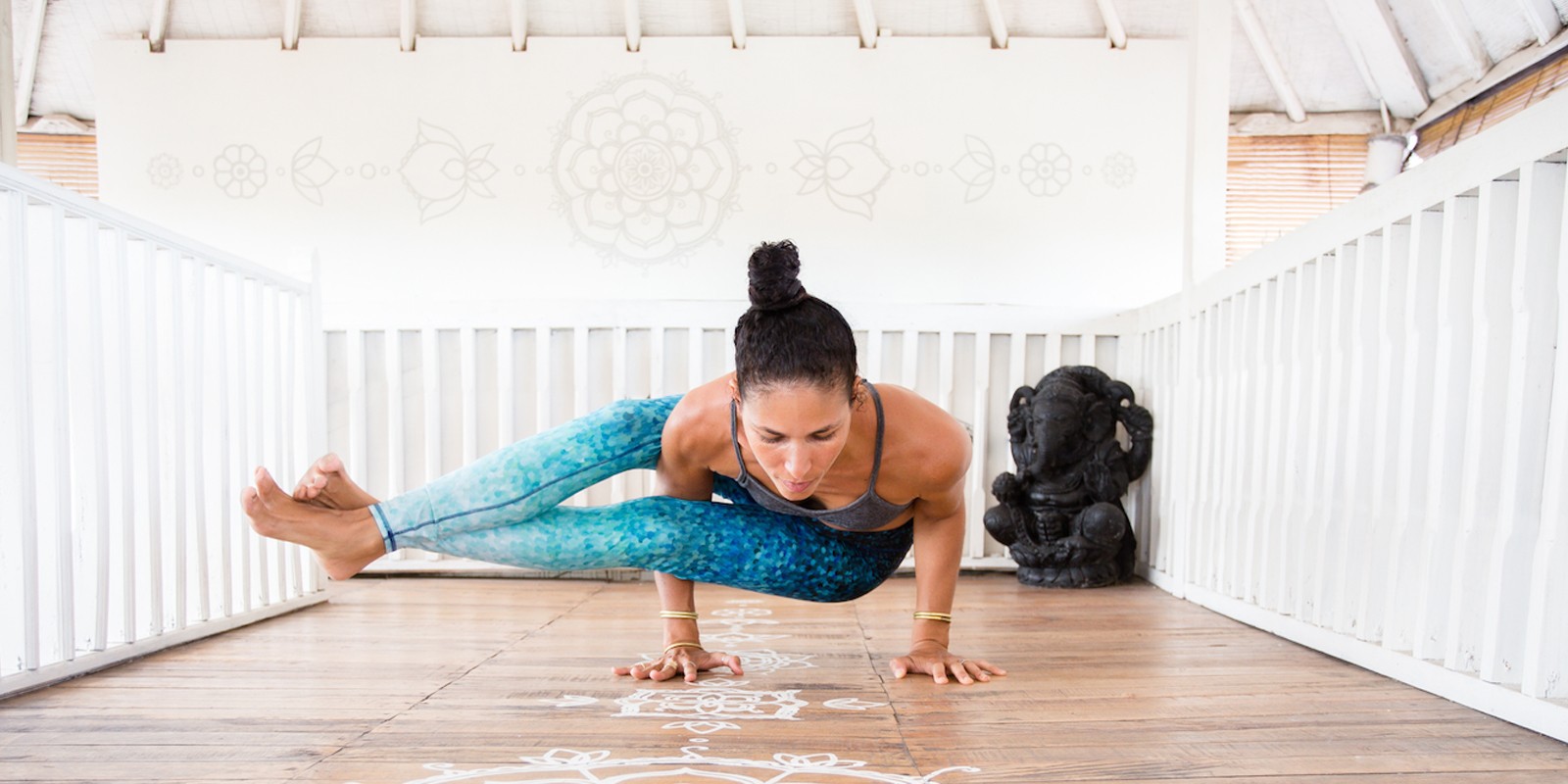 Another Canggu oasis, The Chillhouse is a yoga and surf retreat space that offers stylish accommodations and a wealth of activities and treatments. Established in 2005, it is the longest standing accommodation in Canggu. Their in-house restaurant, CASSAVA, takes a nearly entirely local approach – nothing except from their Herbalife products comes from outside of the country.
Program:
All stays include one yoga class per day. They offer Vinyasa, Hatha, Yin, Kundalini, Slow Flow, breathwork, sound healing, and guided meditation throughout the week, and at least two to choose from per day. Accommodation bookings also include breakfast, dinner, use of their Fitbox, drinking water, and Wi-Fi.
What We Like:
When it comes to accommodation, there are a few options to choose from. If you're travelling on your own or with a friend or two, you can opt for a standard or deluxe room to rest your head each night. For groups, such families or small retreats, they have two houses available for bookings – one with three bedrooms and a second house with five. All accommodations are bright and beautiful, so you really can't go wrong with any of them.
Cost:
Starting at 76 USD per night
Banjar Pipitan, Jl. Kubu Manyar No.22, Canggu, Kec. Kuta Utara, Kabupaten Badung, Bali 80361, Indonesia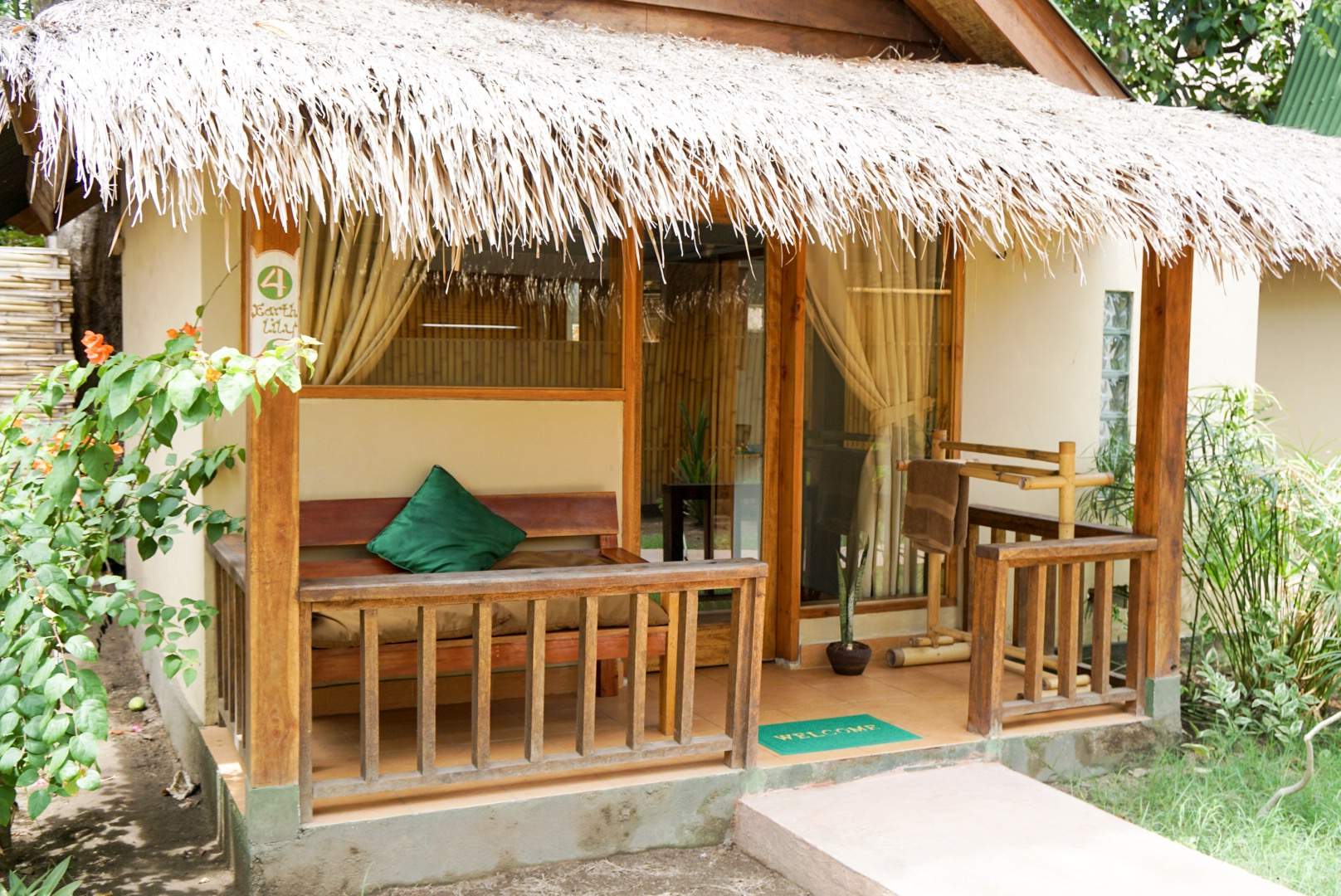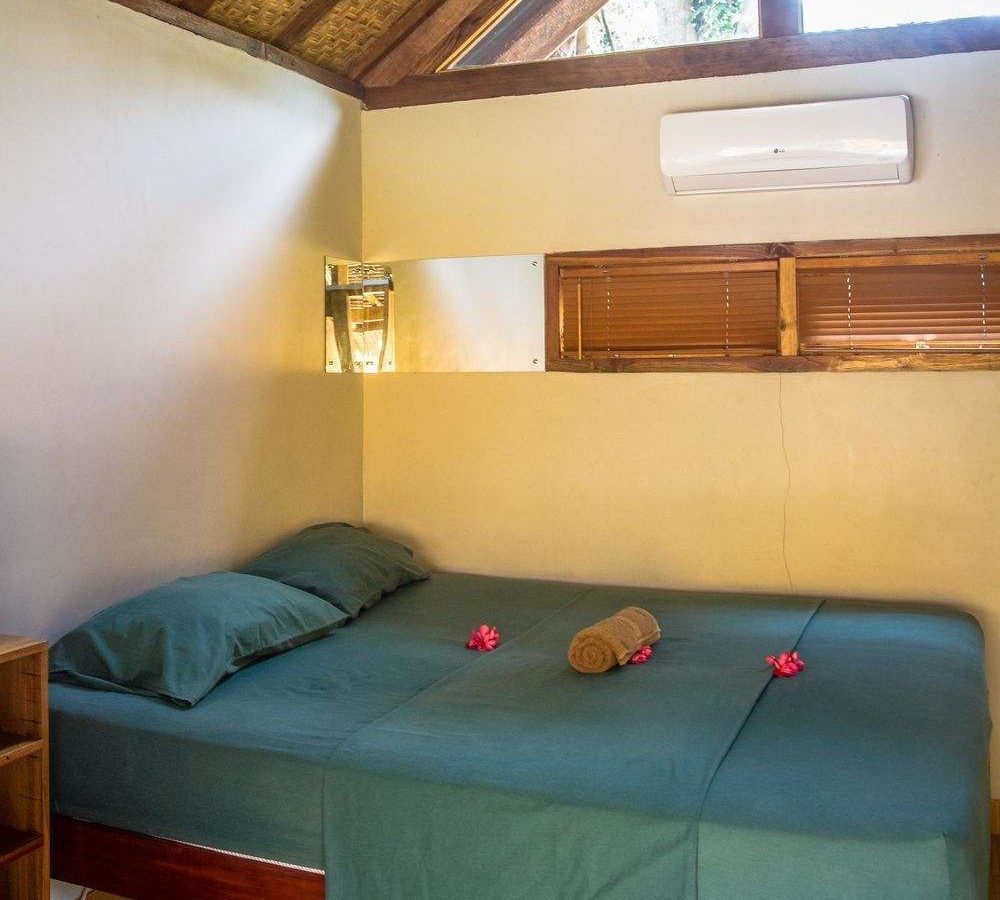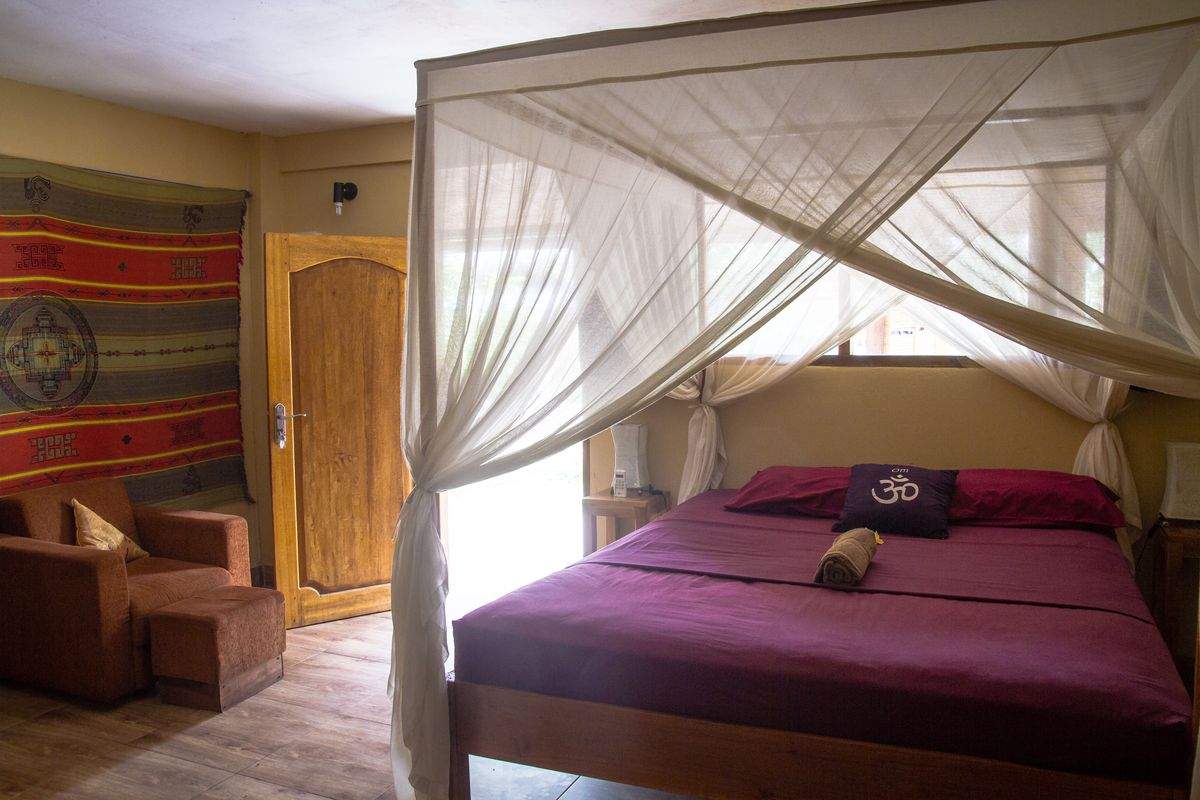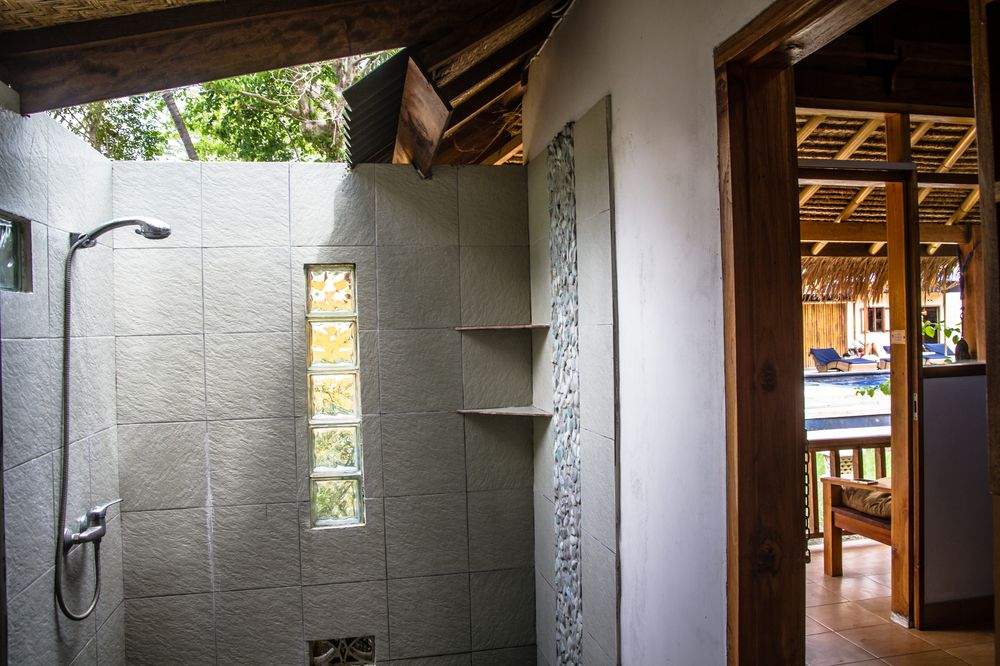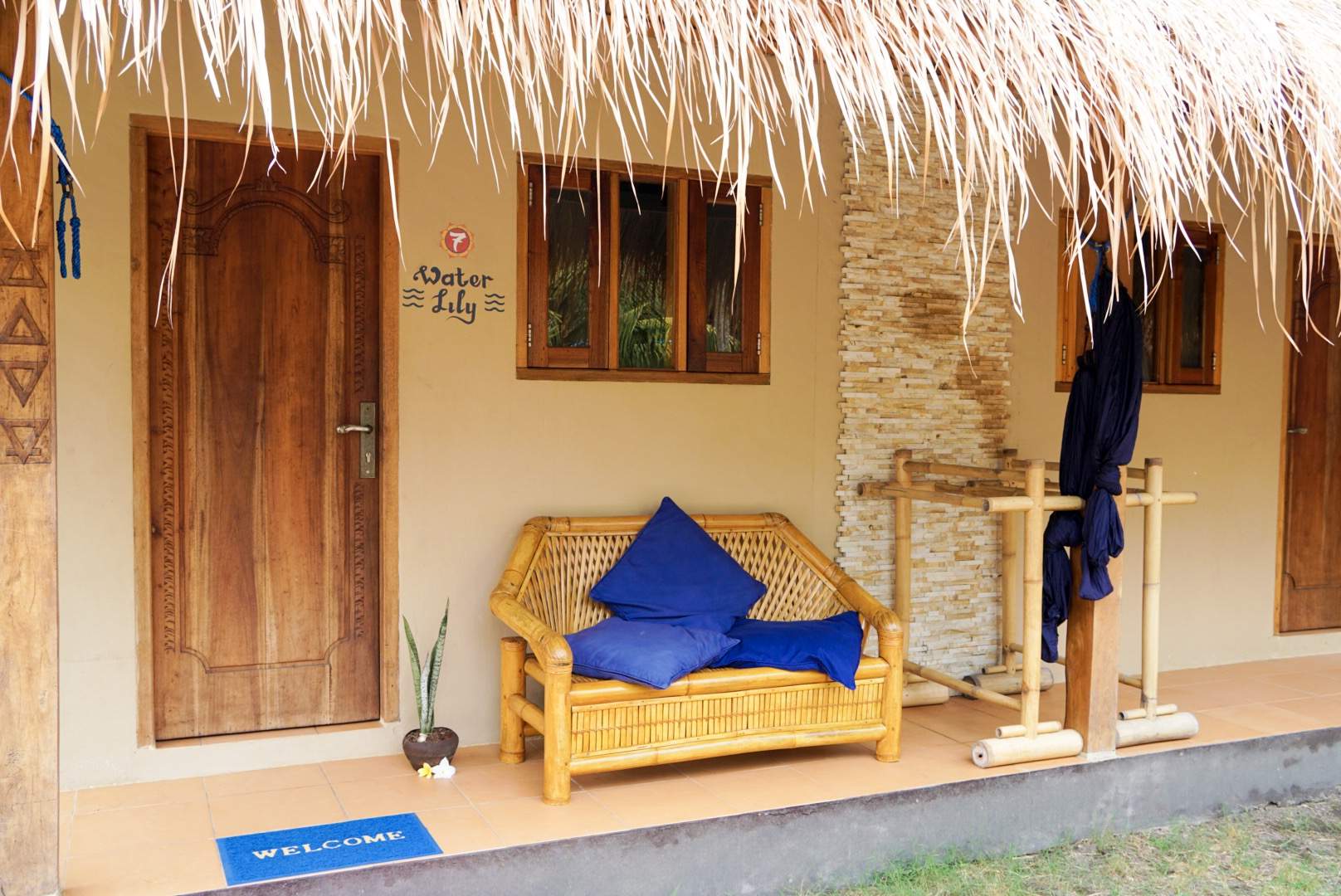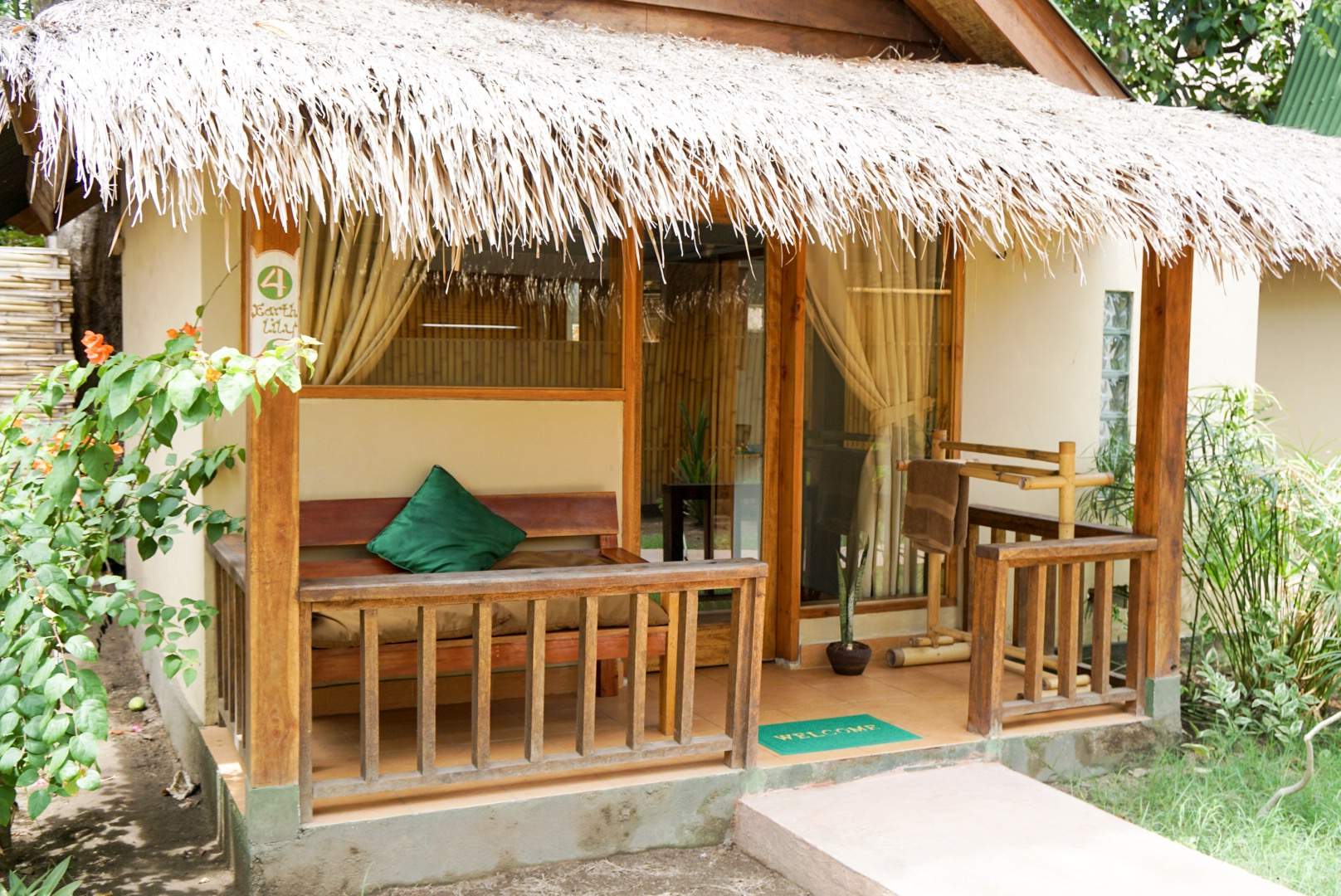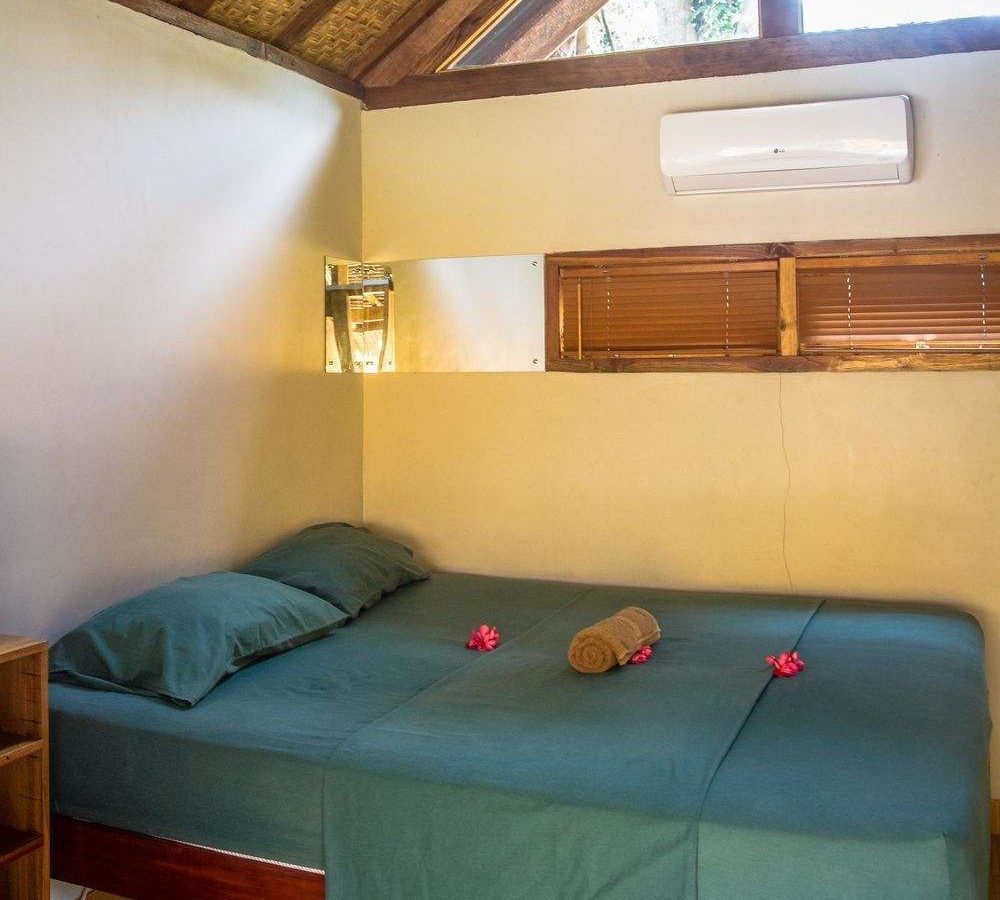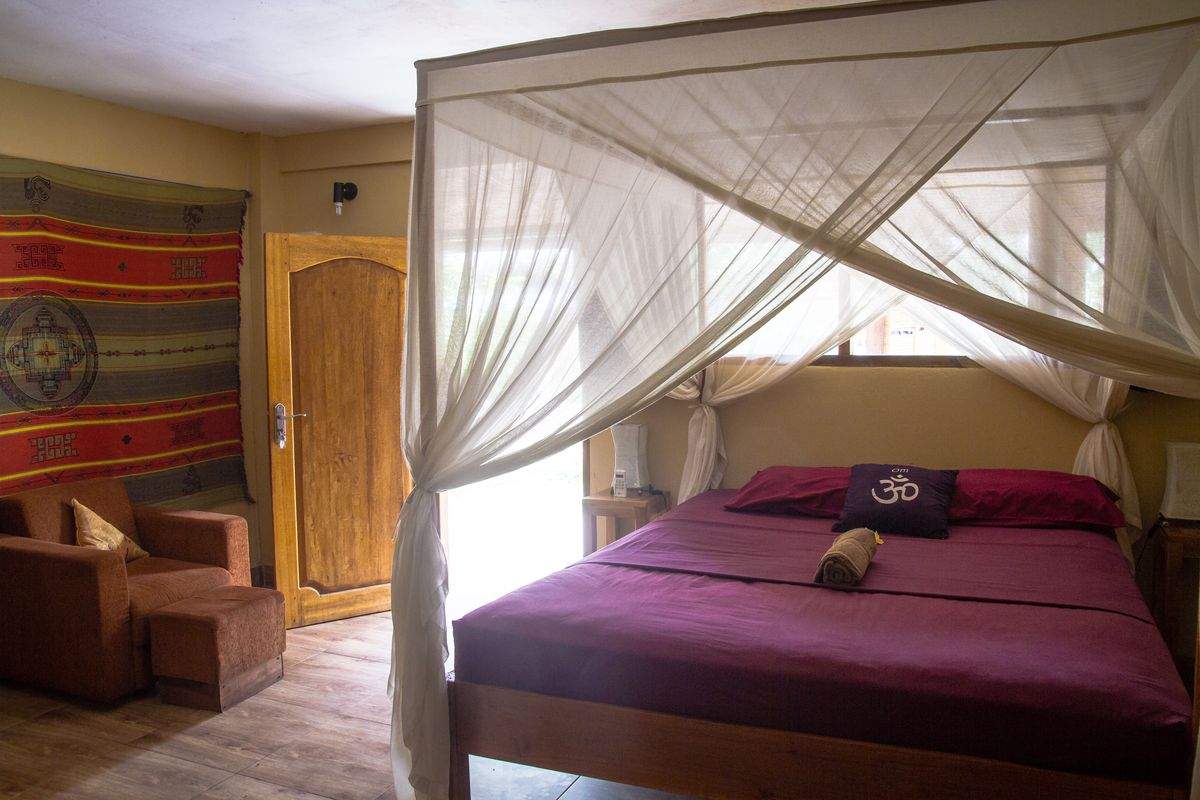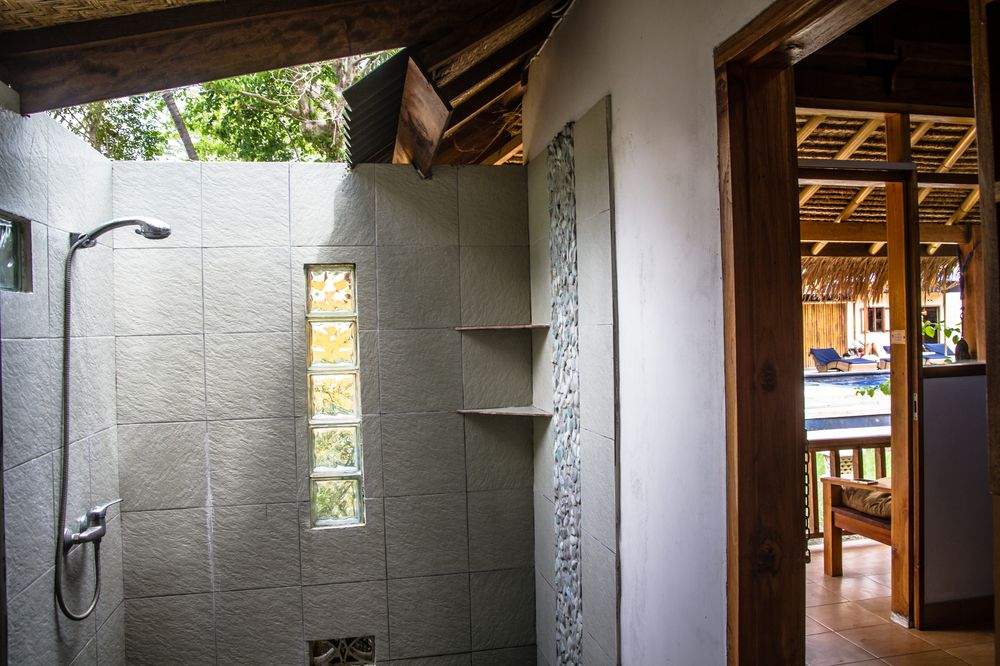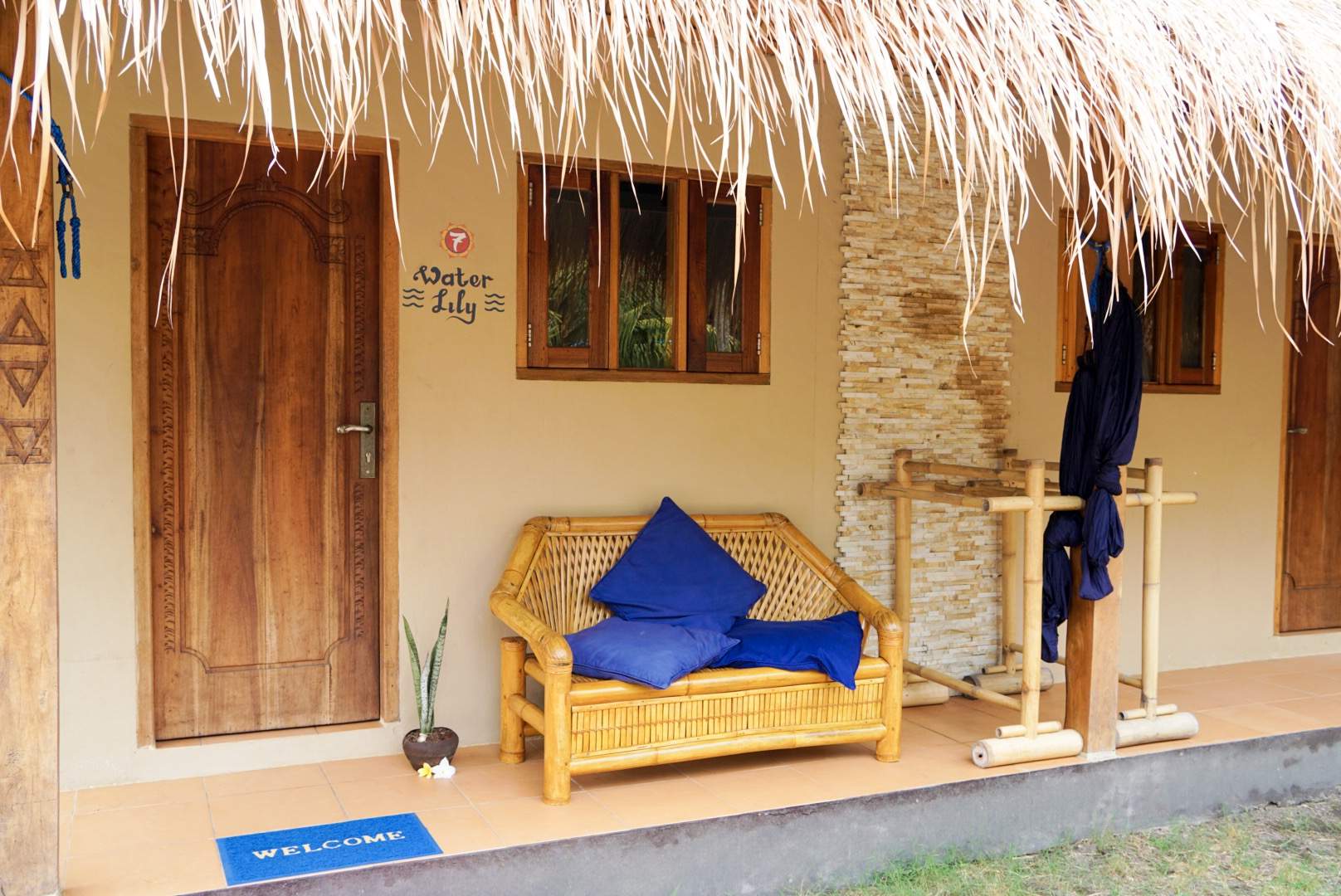 H20 Yoga and Meditation Center is situated on the tranquil tropical paradise island of Gili Air, just off the coast of Lombok. This little island has no motorized vehicles, making it a super down-to-earth, low key place to recharge for a while. With a healthy café, yoga classes, meditation, and healing treatments all on-site, you might never want to leave.
Program:
This retreat center offers a variety of different packages to choose from. For a short stay, their 'Nomad Package' includes just one night of shared accommodation, breakfast, and two classes. On the other end of the spectrum, they offer a 'Soul Renewal' Retreat that runs for seven days. This package includes six nights of accommodation, unlimited classes, five breakfasts, two lunches, and one Balinese massage. They also offer packages for lengths in-between.
What We Like:
There is no shortage of treatments available to add to your stay here. From manicures and pedicures to Reiki and Thai massages, a full spa menu is available to make your stay feel extra pampered. Accommodation is simple though comfortable, ranging from shared rooms to private bungalows. They are open year-round and prices vary dependent upon if your visit is during low or high season.
Cost:
Contact for more information
108 Buddha Way, Gili Air, Gili Indah, Pemenang, Gili Indah, Pemenang, Kabupaten Lombok Utara, Nusa Tenggara Bar. 83352, Indonesia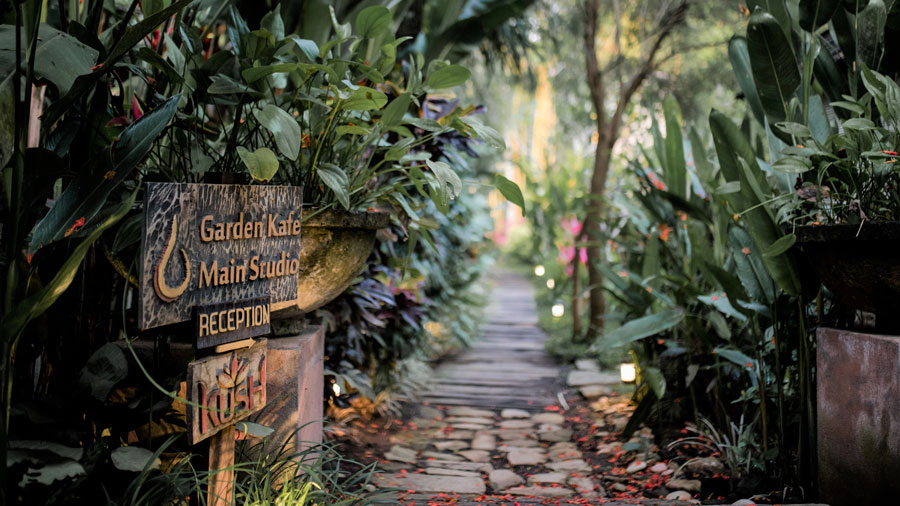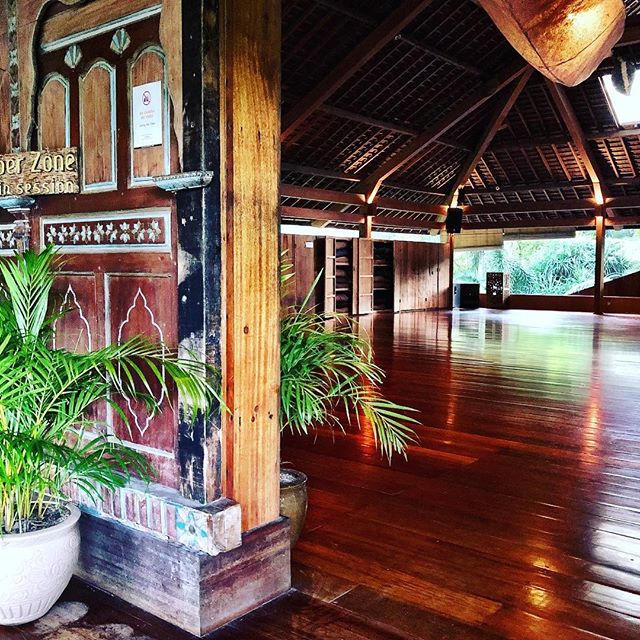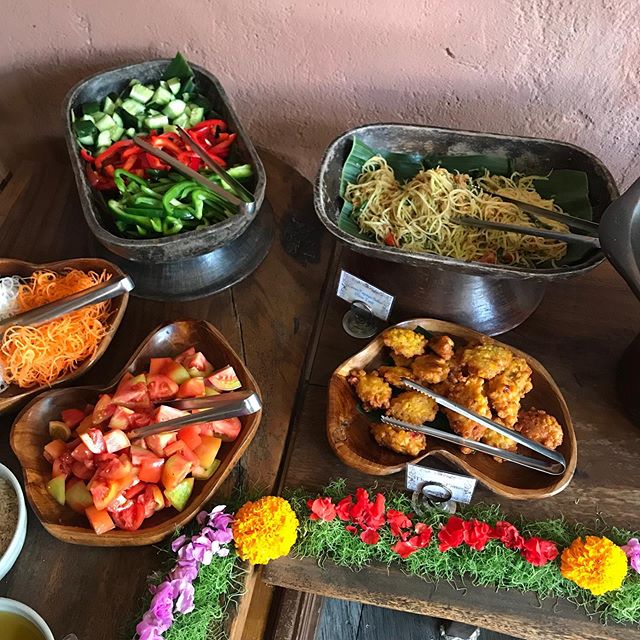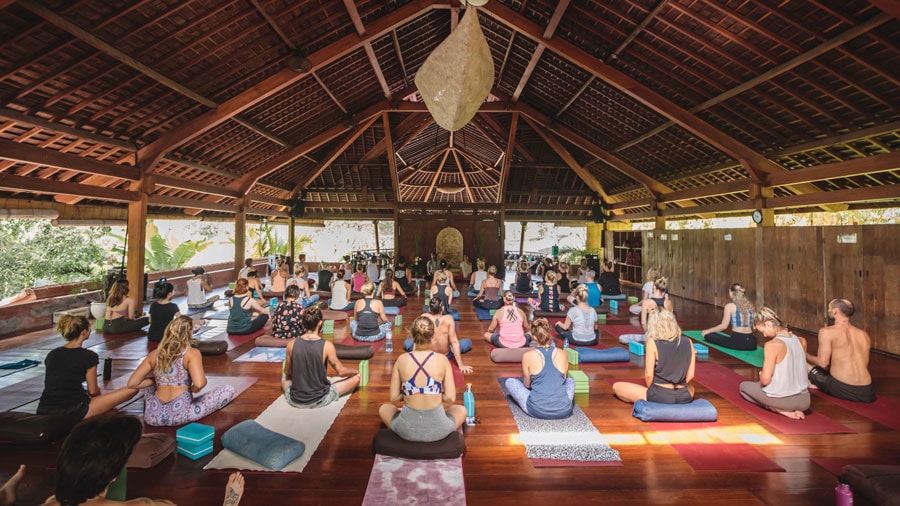 yoga-barn-about-new-photo
53113463_263165131050754_5791901588452709455_n
65778508_231316511177482_3220430832105491300_n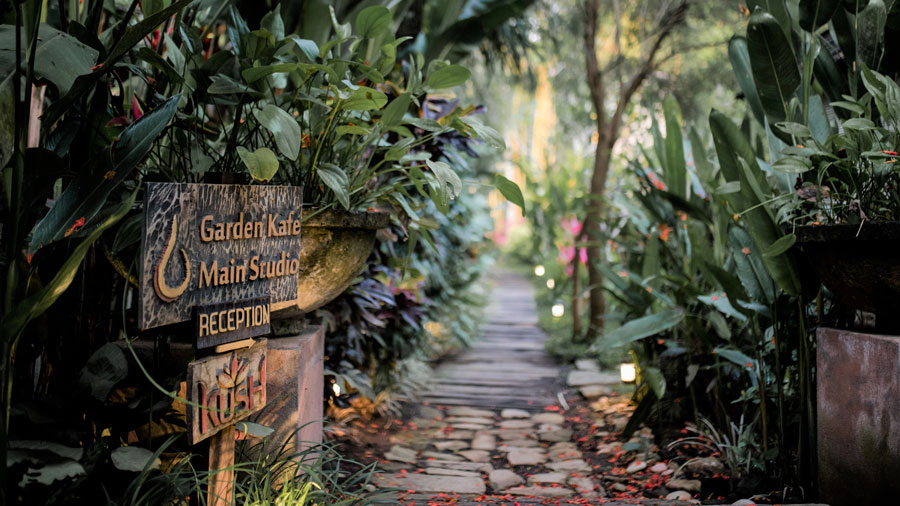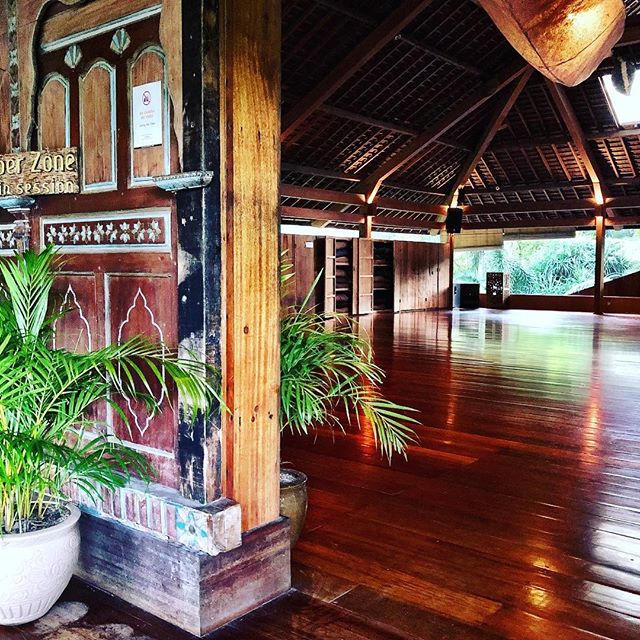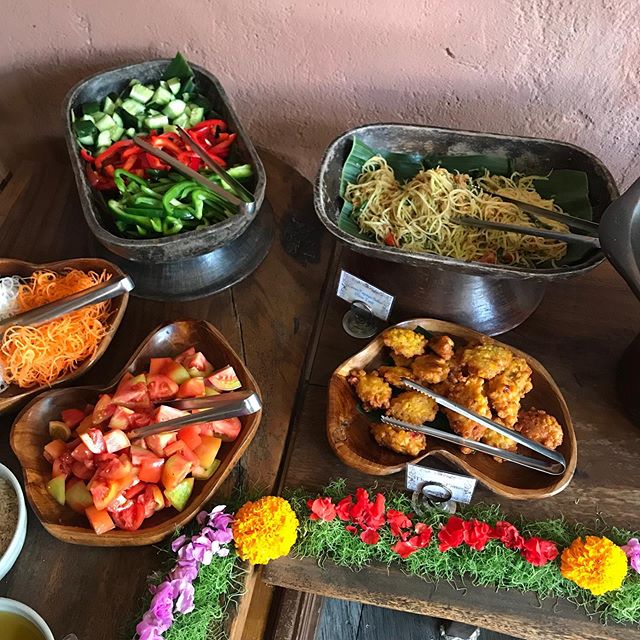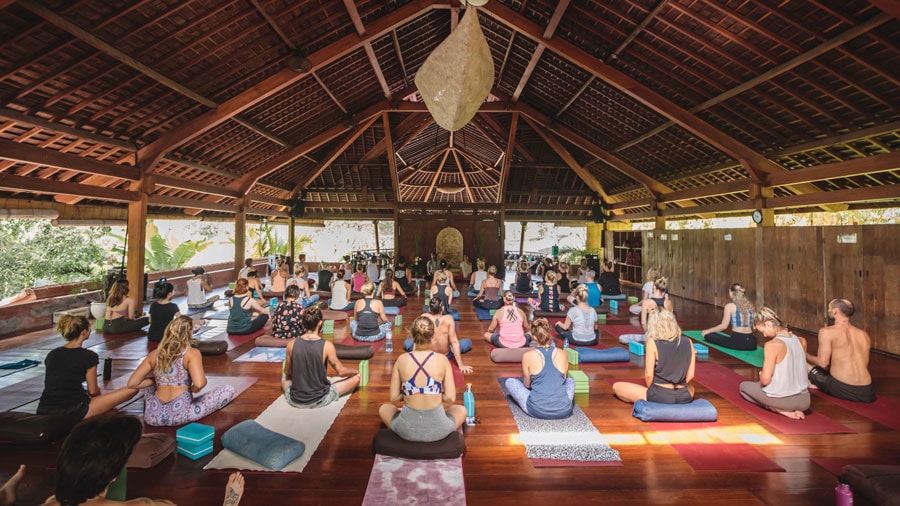 The Yoga Barn is one of Ubud's most well-established yoga spaces. In the center of Ubud, this yoga studio and retreat center is easily accessible and in the heart of what is often considered Bali's spiritual capital. The space boasts six studios and over 130 classes per week, including yoga, meditation, dance, and other healing modalities.
Program:
The Yoga Barn offers 7-day personal retreats to help individuals work towards their wellness goals. Included in each retreat is a welcome session and introduction with your Yoga Barn 'retreat angel,' unlimited Class Pass for Yoga Barn classes, three sound healing evening sessions, one private yoga and meditation class, one Abhyanga massage and one foot massage one healing session, a cold-pressed juice daily, and guidance from your retreat angel. Meals and accommodation are not included, though accommodation can be booked separately.
What We Like:
On-site accommodations are available in either 'The Guest House' or 'The Nest.' All rooms are well-kept and comfortable. Rooms in any of The Guest House rooms include pool access. More affordable off-site accommodations are available as well. The Yoga Barn also has an on-site spa and café. Food in the café is plant-based and Ayurvedic, nourishing to both body and soul.
Cost:
624 USD
Jl. Raya Pengosekan, Ubud, Kecamatan Ubud, Kabupaten Gianyar, Bali 80571, Indonesia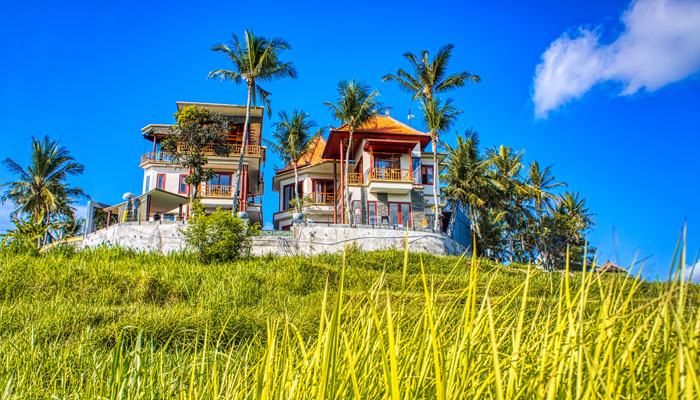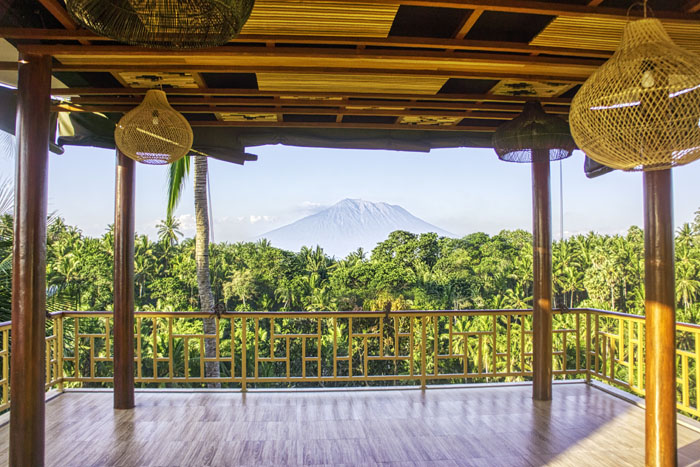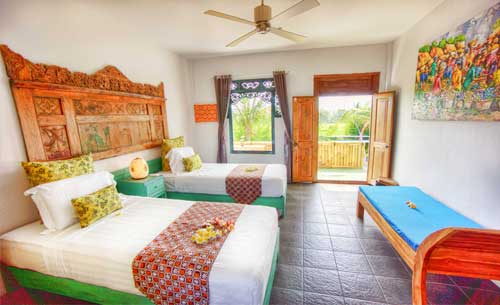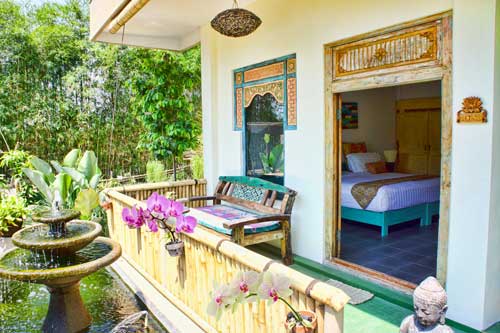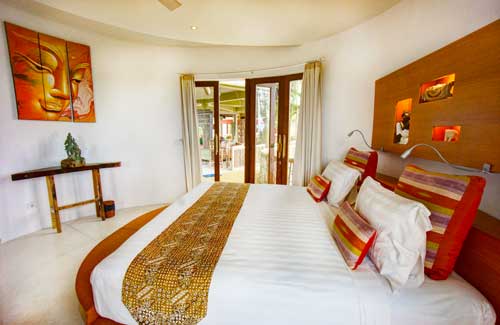 Garden-room-interior-yoga (1)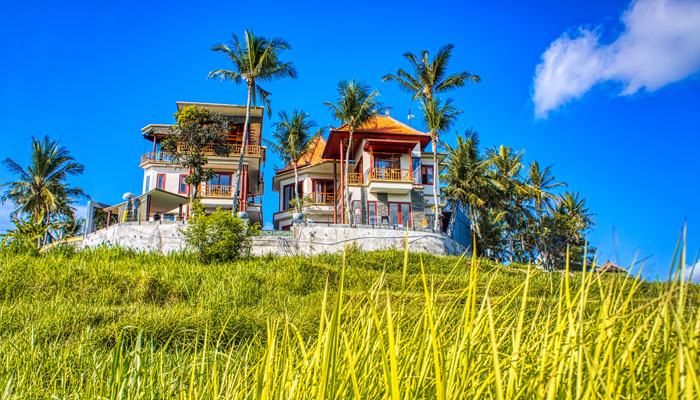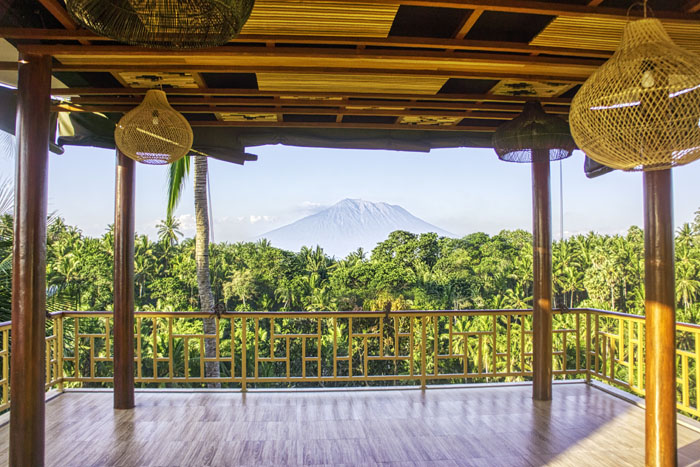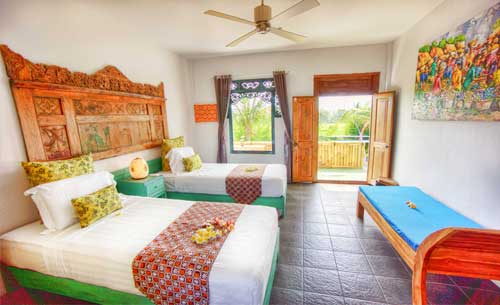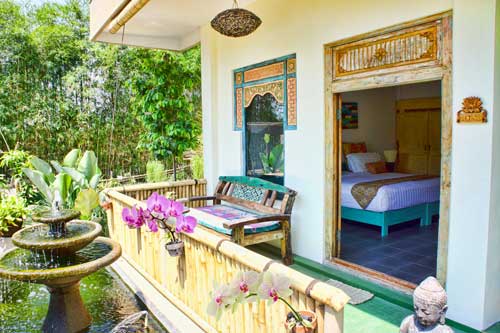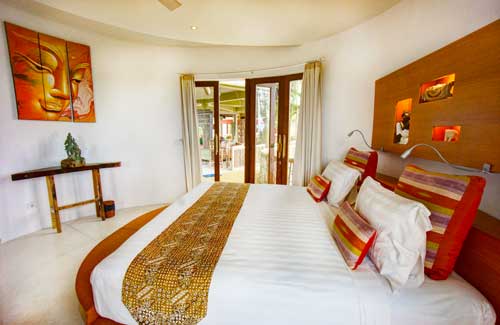 Floating Leaf is located in Sukawati, just northeast of Denpasar. This luxury property offers upscale accommodation while focusing on green practices and sustainability. Just a short distance from the ocean, this seaside paradise is a tropical sanctuary worth considering for a retreat in 2019.
Program:
When it comes to retreats, you can opt to book a packaged retreat, a personal retreat, or their signature stay called 'The Path to Happiness Retreat.' This retreat is offered once per month and is one week in length. Included in this package are six nights of luxury accommodation, three healthy meals per day, a daily detox drink, four yoga and meditation sessions, Bhakti meditation, arts and culture immersions, a purification ceremony at Tampak Siring Water Temple, a cooking class, a coffee plantation tour, and additional healing sessions and activities. They will also pick you up and drop you off at the airport (with an additional charge if before 6:00 a.m. or after 9:00 p.m.).
What We Like:
Personal stays vary in inclusions. As an example, their 3-Day Transformational Healing Retreat includes three nights of accommodation, daily meals, three yoga and meditation sessions, counselling and healing sessions, a purification ritual, and a massage. You'll also enjoy airport transfers, fresh tropical fruits, drinking water, and incredible views.
Cost:
1,970 – 3,750 USD
Jl. Pantai Purnama No.42, Sukawati, Kec. Sukawati, Kabupaten Gianyar, Bali 80581, Indonesia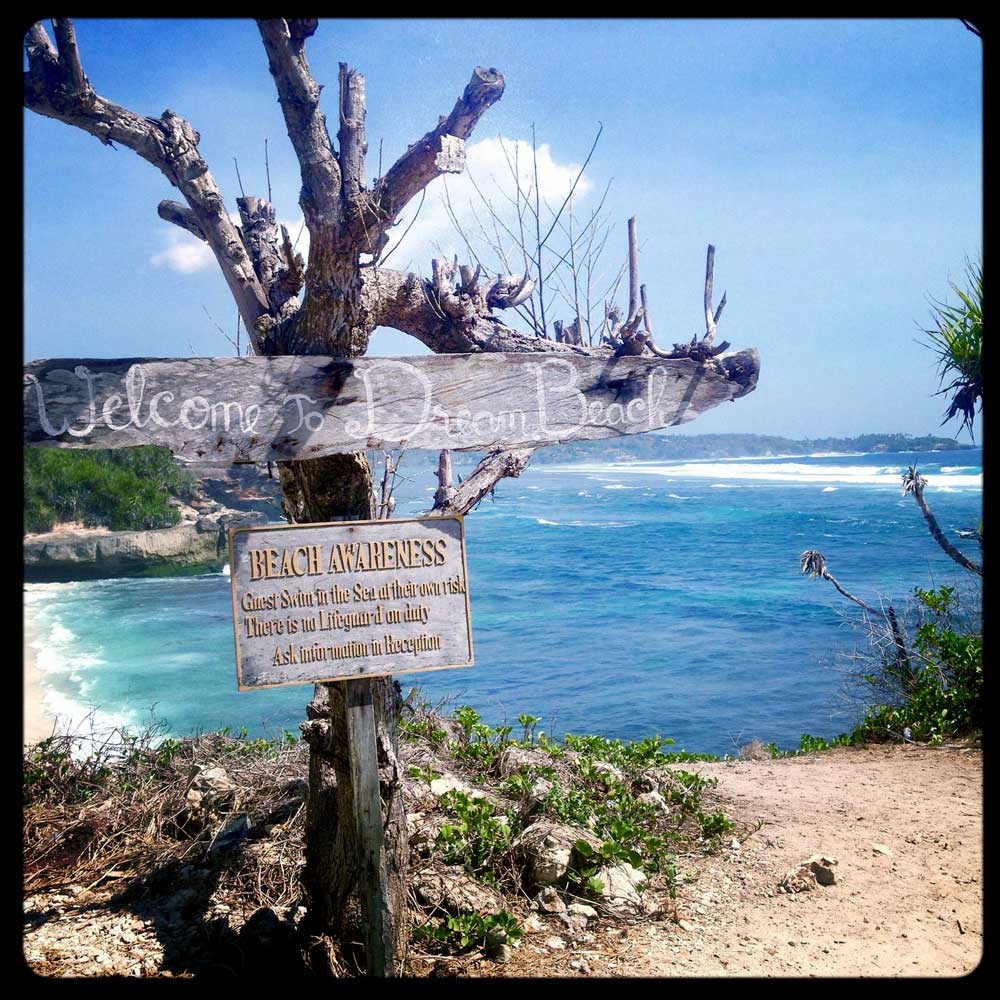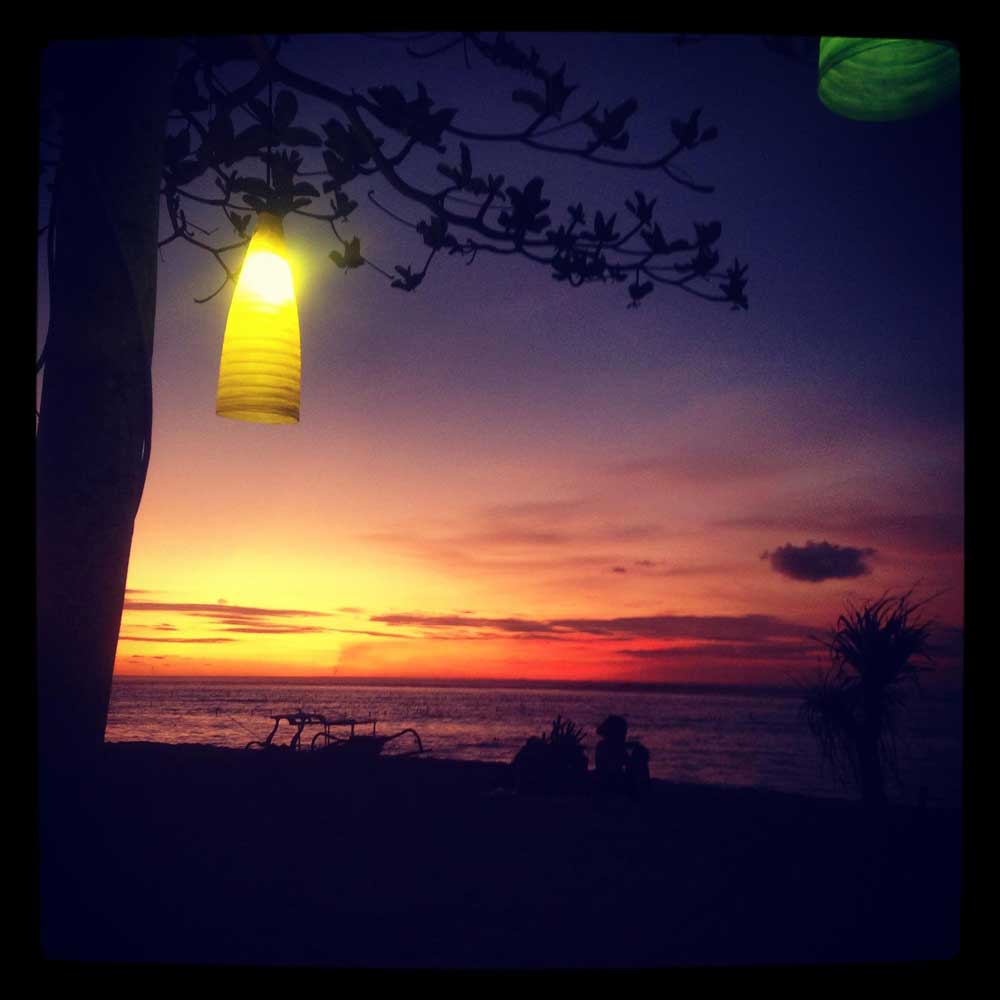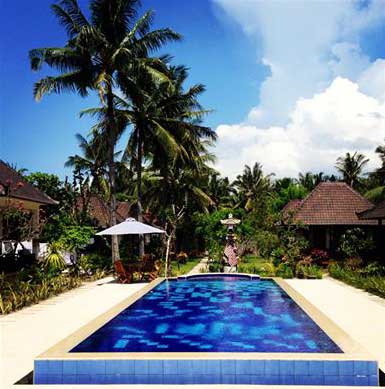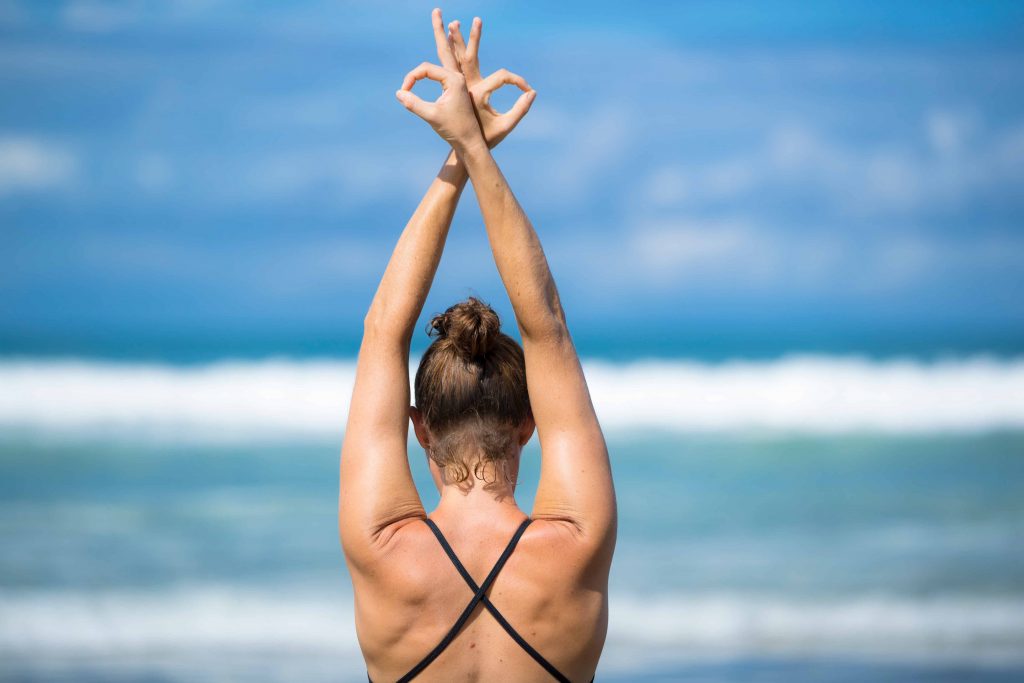 IMG_7960-©Federico-Vanno-Liquid-Barrel-1024x683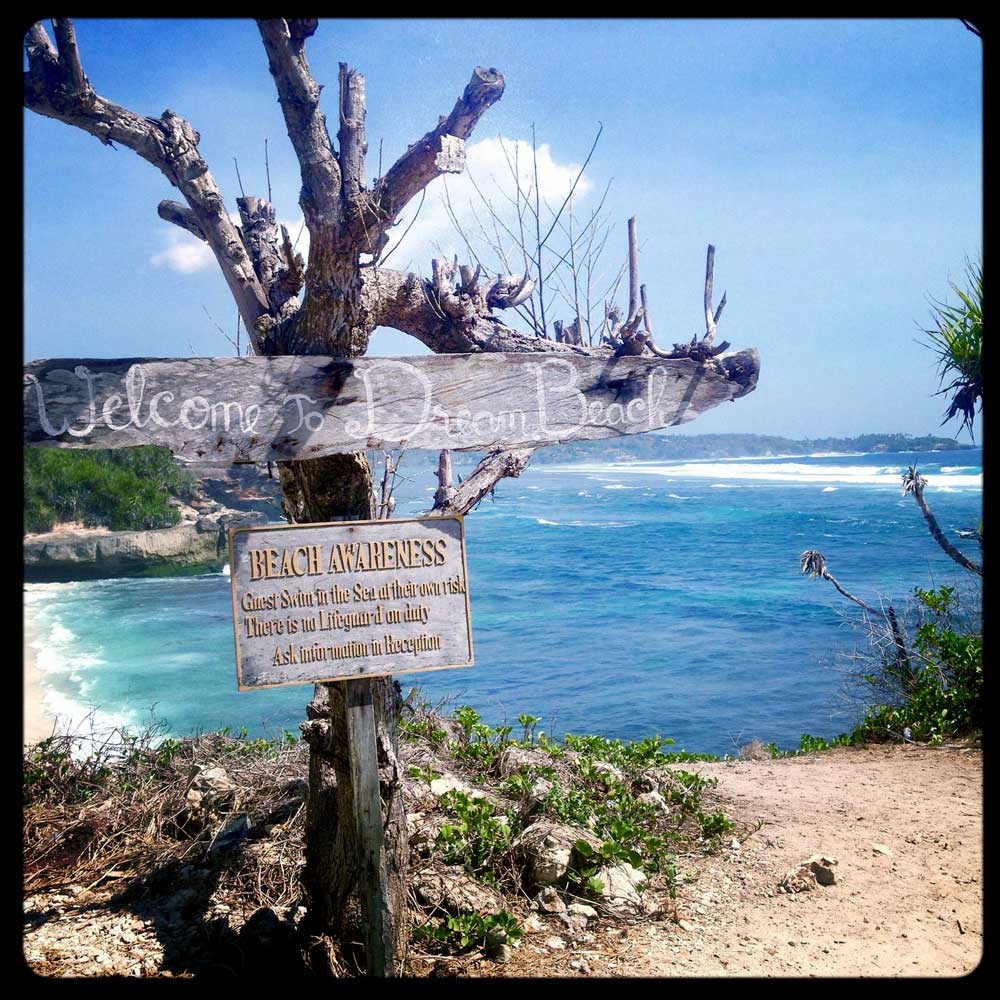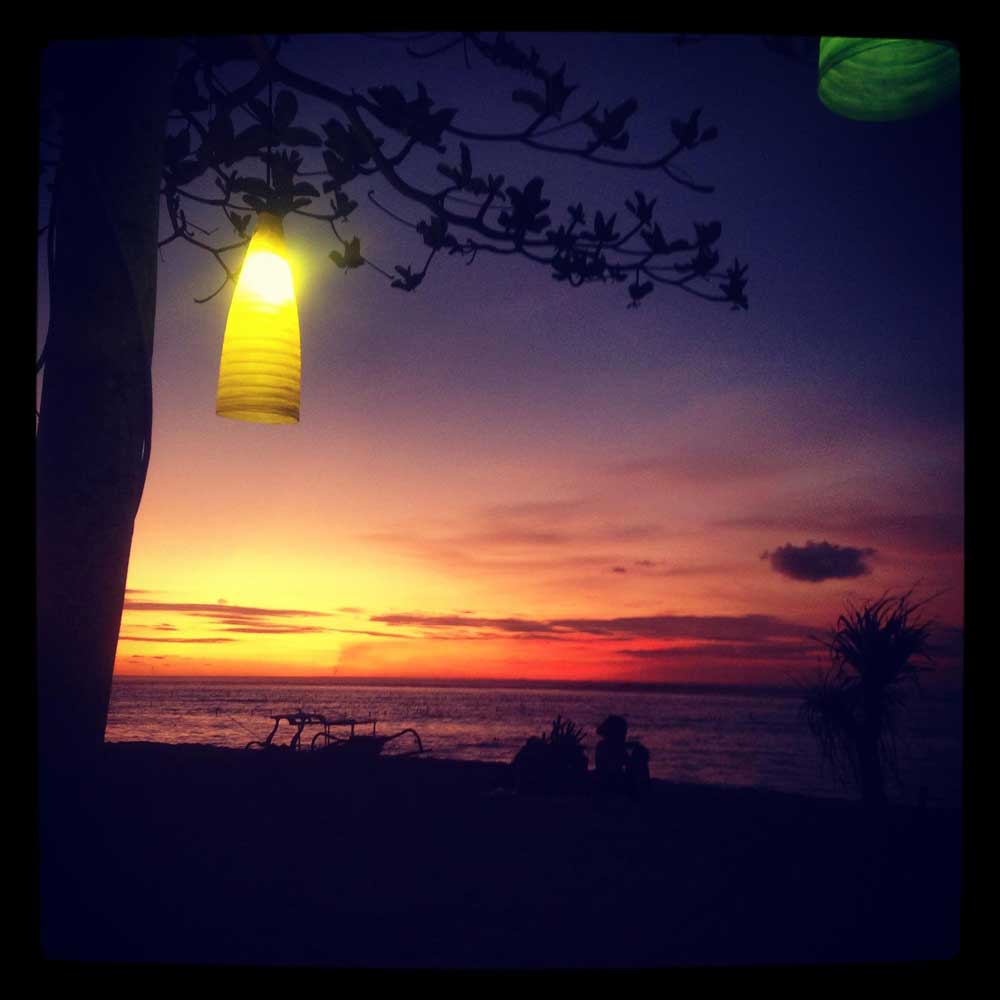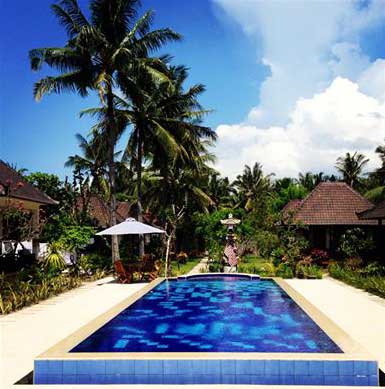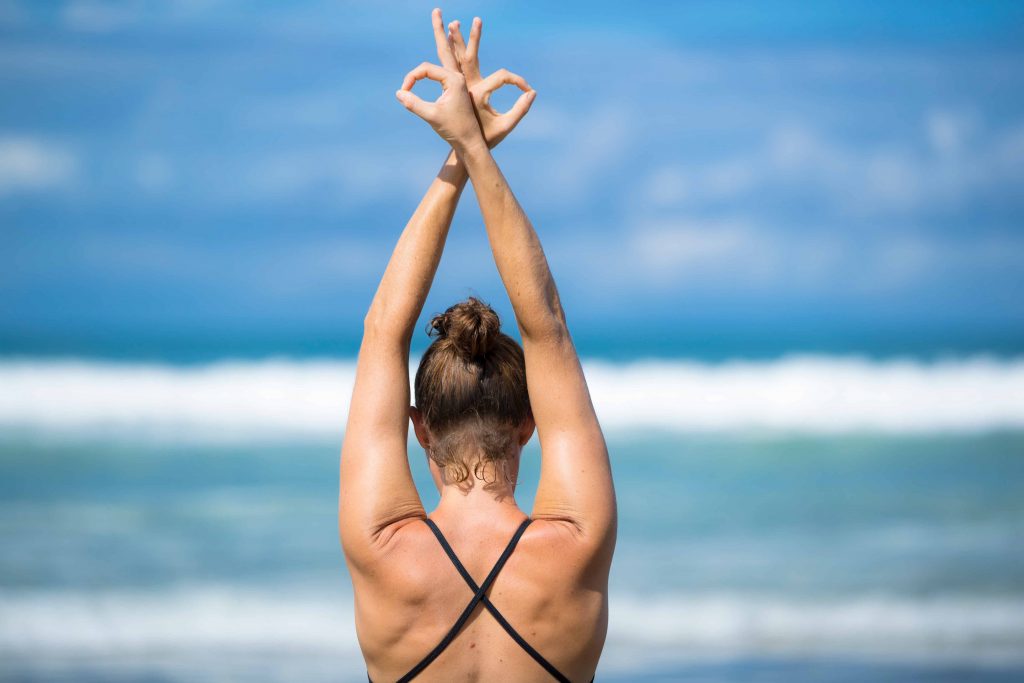 Located just thirty minutes by boat from Bali, on the relaxed island of Nusa Lembongan, is Serenity Yoga. With a yoga shala just steps away from the beach, this quiet sanctuary is worthy of consideration for a yoga retreat in Indonesia. It's not the hotspot of Bali, but it's down-to-earth charm has something unique to offer.
Program:
Yoga packages at Serenity Yoga are offered year-round and can be booked for three nights or longer. The 'Pure Yoga Holiday' package includes accommodation (with air conditioning and hot water), daily breakfast, transfers to and from Bali, and unlimited yoga. They teach Vinyasa Yoga, Hatha Yoga, Yin Yoga, Fly High Yoga, and Power Yoga, so there is something for everyone.
What We Like:
Accommodation is in Puri Kirana Bungalows, just steps away from the shala, beach, and swimming pool. In addition to yoga, staff can help you to book additional activities and treatments such as surfing, diving, or spa treatments, depending upon what type of vacation you are looking for.
Cost:
Contact for more information
Puri Kirana Bungalows, Jalan Raya Jungut Batu, Jungutbatu, Nusapenida, Nusa Lembongan, Bali 80771, Indonesia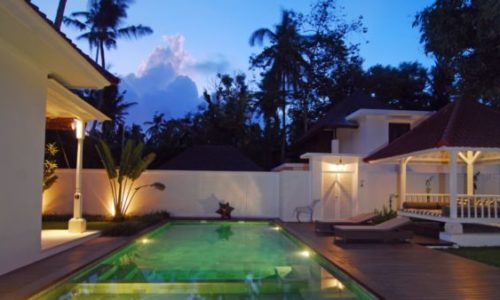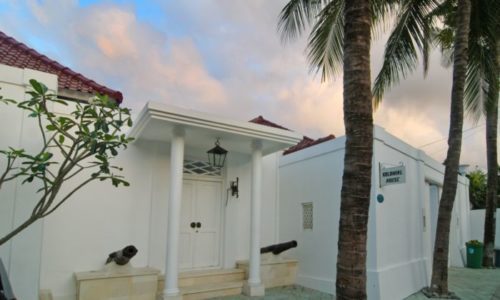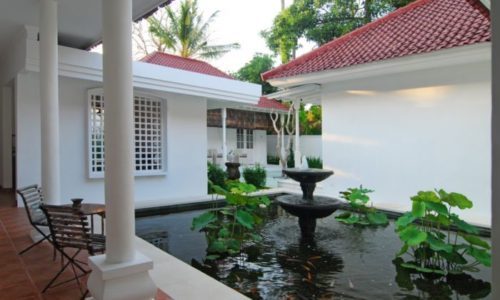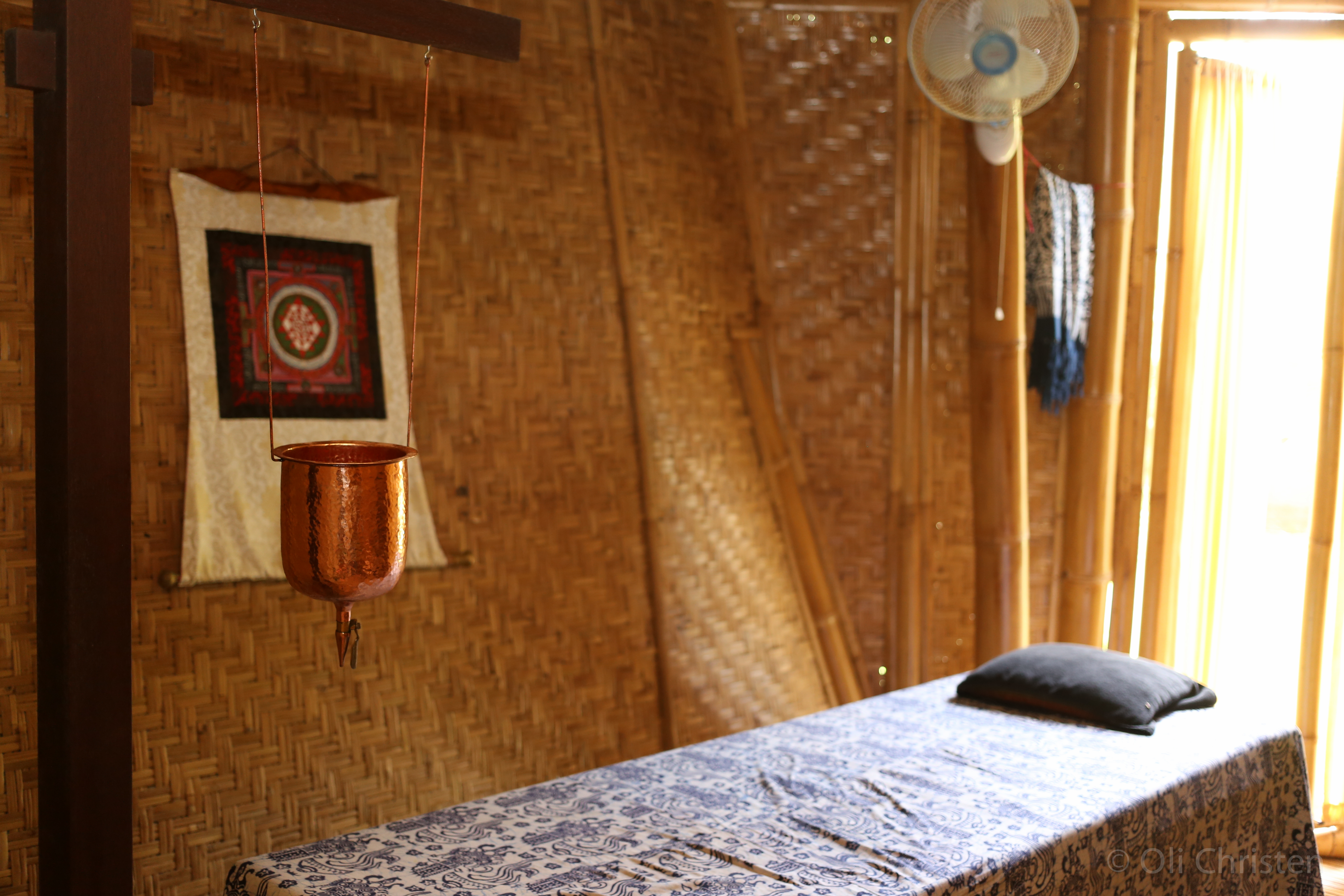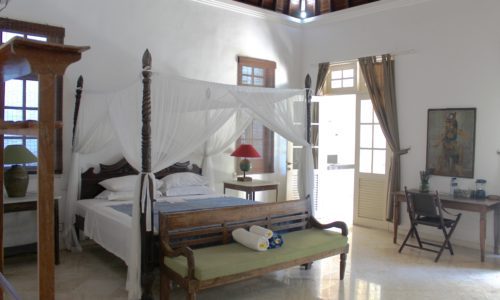 8.Main-pool-by-night-500x300
9.Fontain-pond-with-Kois-and-turtles-500x300
20140227-OliChristen-IMG_0938-1
7.Apartment-room-by-the-pool-500x300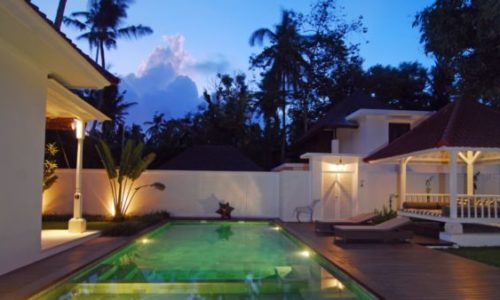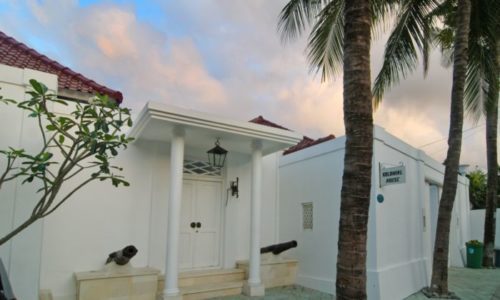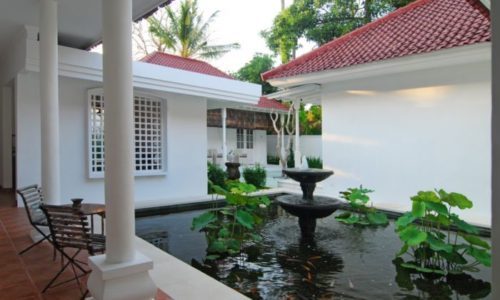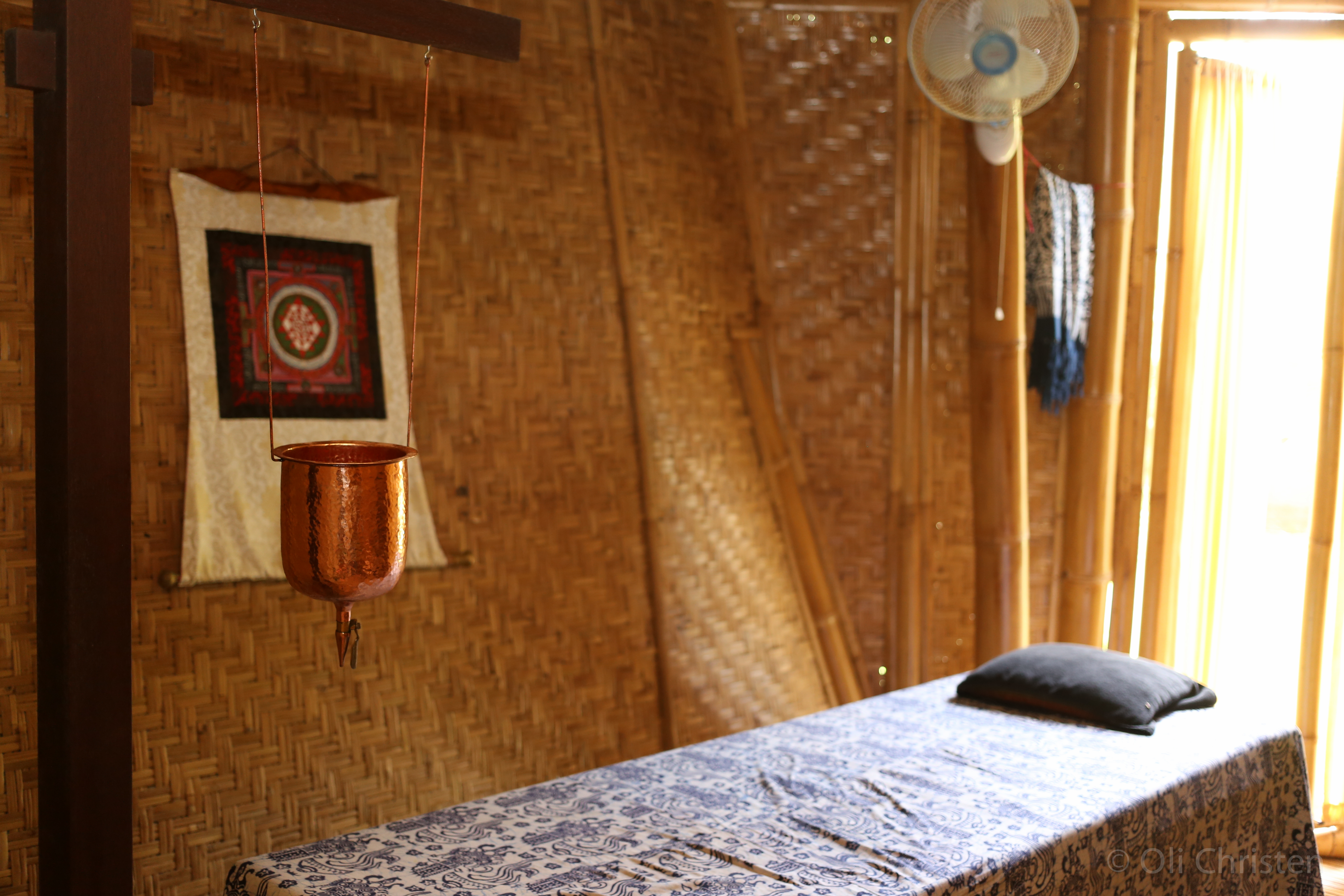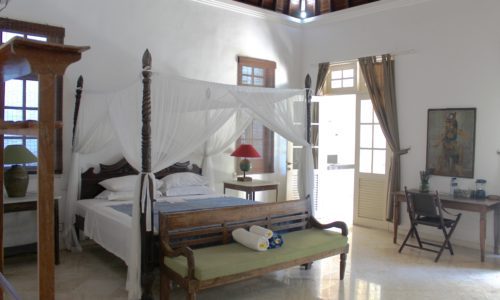 Power of Now Oasis is located in Sanur, just southeast of Denpasar. With white sand beaches and coconut palm trees, this seaside town is a tropical oasis that its relaxed and down-to-earth though certainly not isolated. With a beautifully designed bamboo yoga studio, Power of Now Oasis is truly a little sanctuary in the midst of this flourishing town.
Program:
This studio and retreat center offers yoga and meditation retreats throughout the year. Depending upon your preferred type of retreat, you can choose from the 'Health, Yoga and Meditation' retreat or the 'Yoga, Surf and SUP' retreat. The latter includes three or six nights' accommodation, five days of activity (surf, stand up paddleboard, or both), a Balinese blessing ceremony to start the week off, a consultation with an Ayurvedic doctor, unlimited yoga and meditation classes, one private yoga class, one private meditation session, three body treatments, breakfast and lunch, an opening dinner, and airport transfers. This package can be booked on any given Sunday.
What We Like:
During your stay, you can also enjoy the herbal steam room, chi therapy, sound therapy, and a common favourite, hammock therapy. You can add additional treatments and water sports to your stay, as well as cooking classes and half-day excursions.
Cost:
1,100 – 1,650 USD
Jl. Merta Sari, Sanur, Bali 80224
Indonesia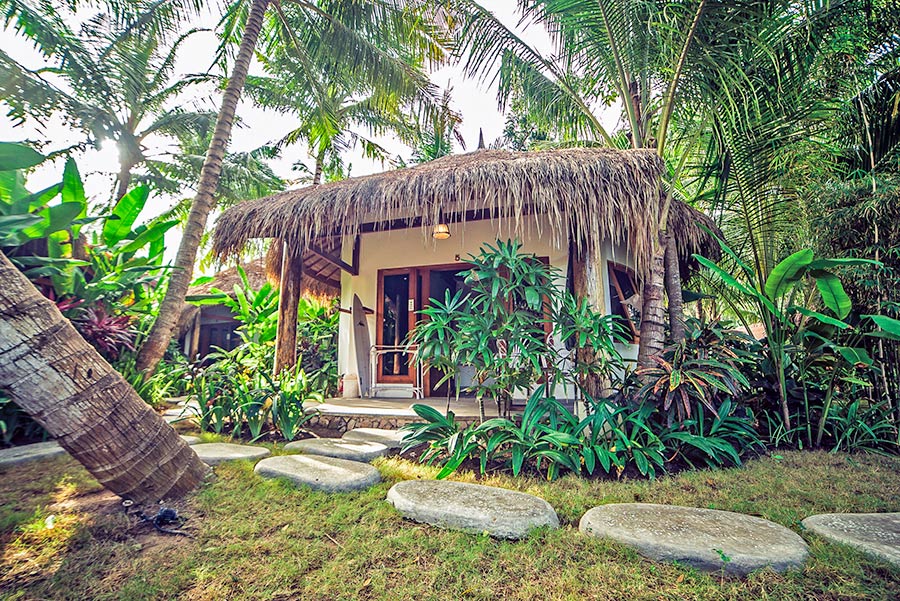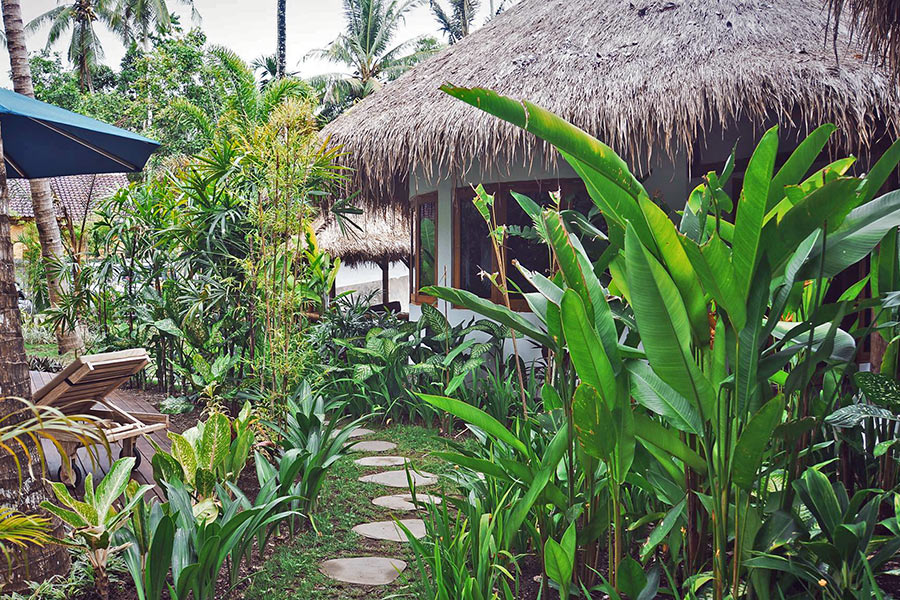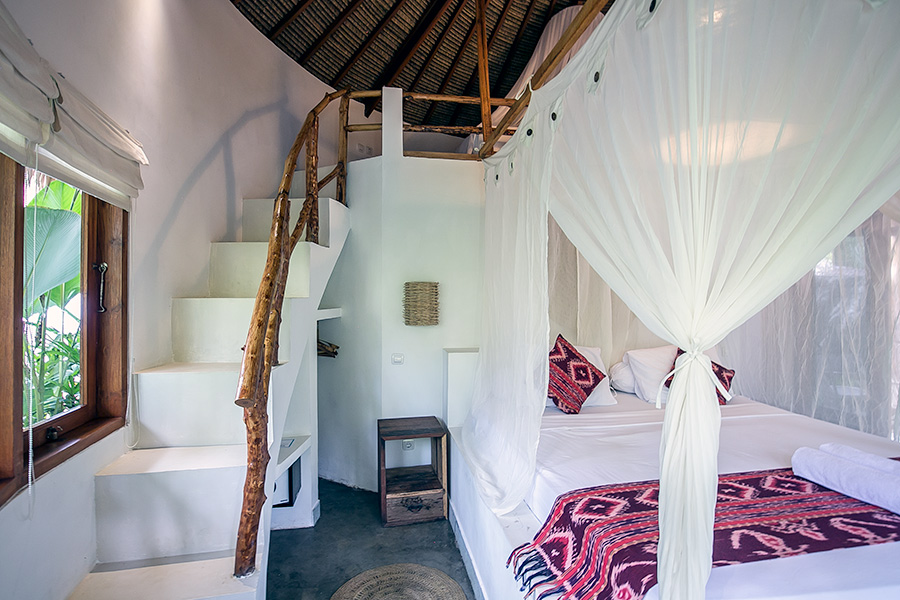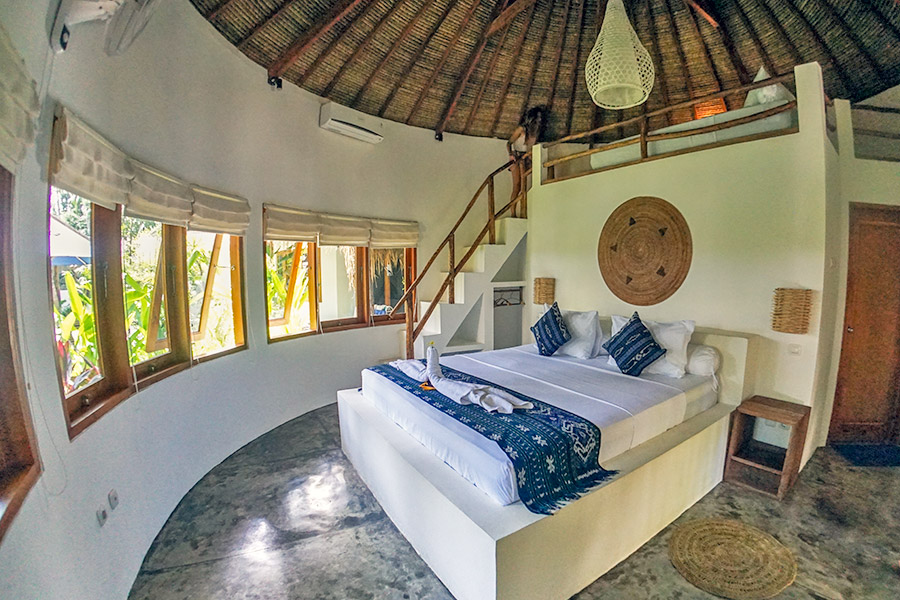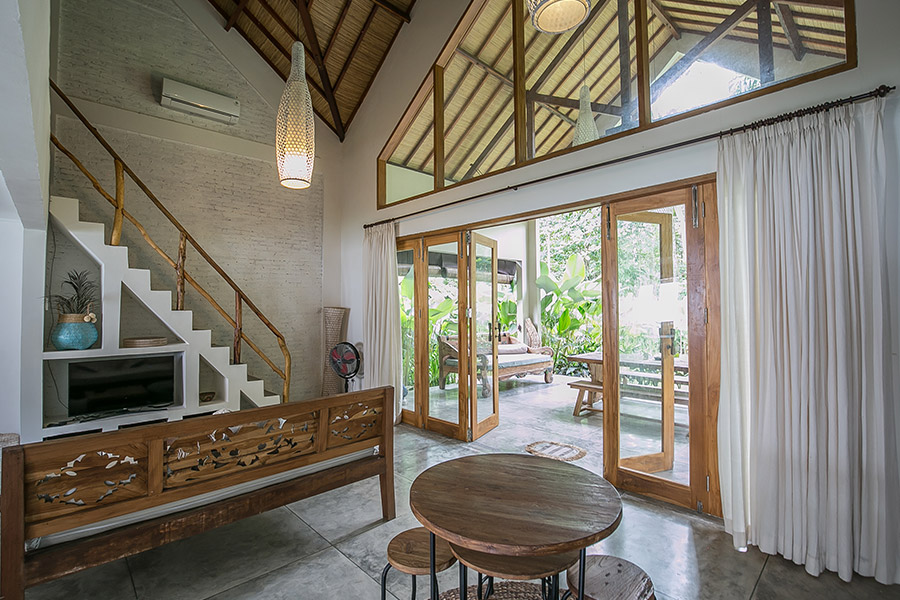 Manayoga_accomodation_bungalow_1
manayoga_accomodation_bungalow_8
Manayoga_accomodation_bungalow_2
manayoga_accomodation_bungalow_3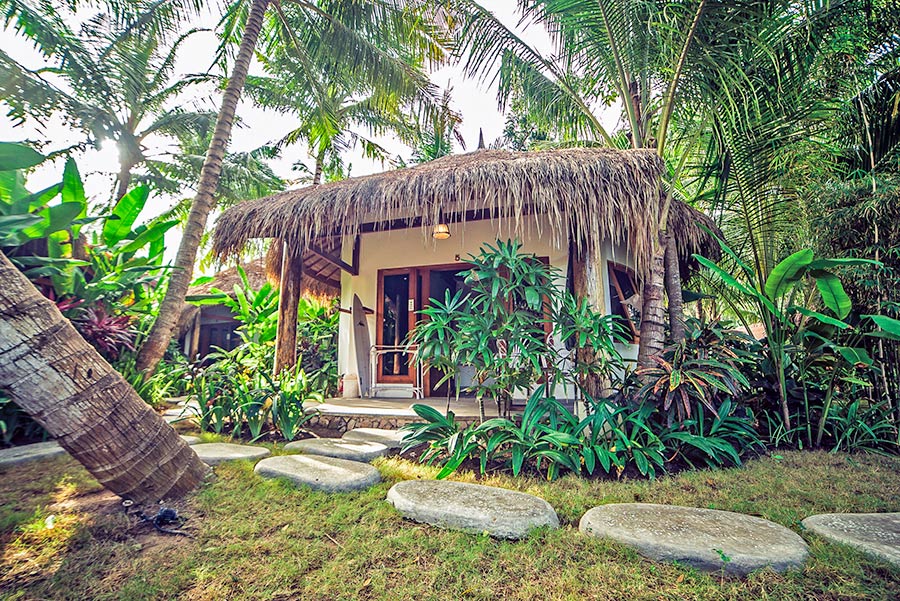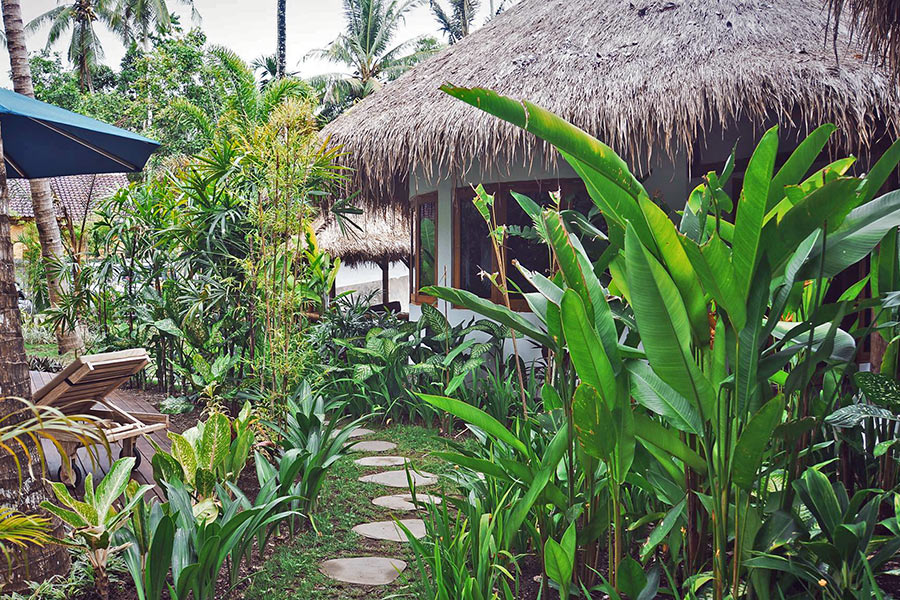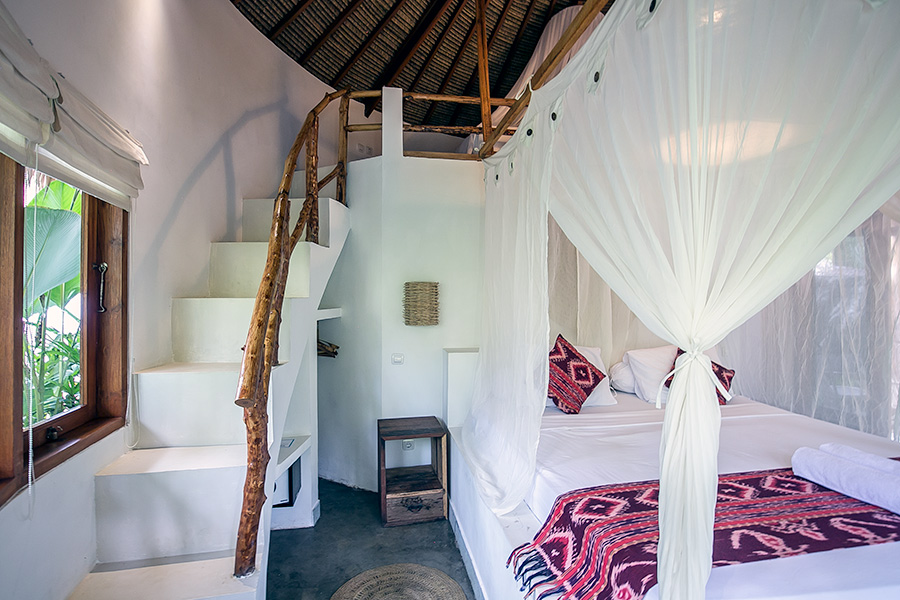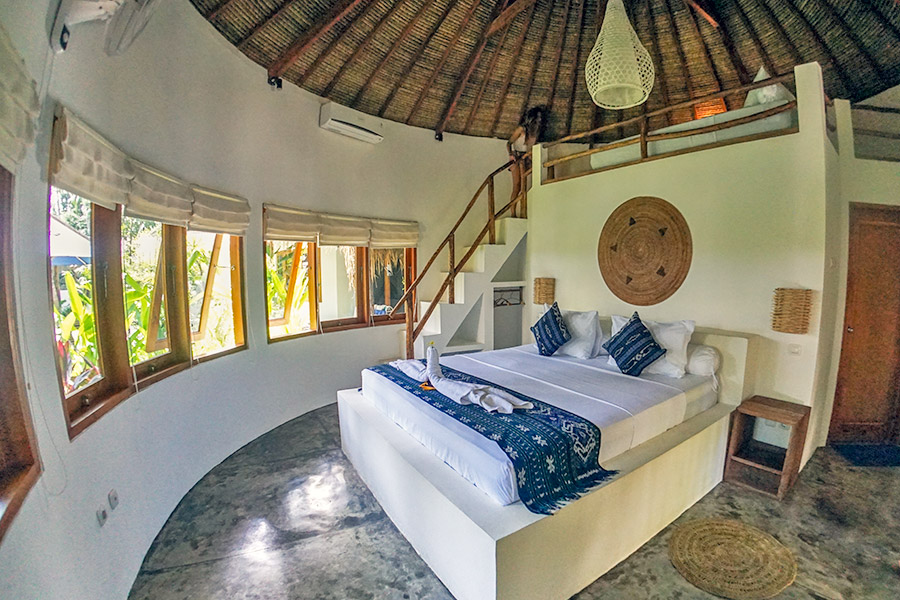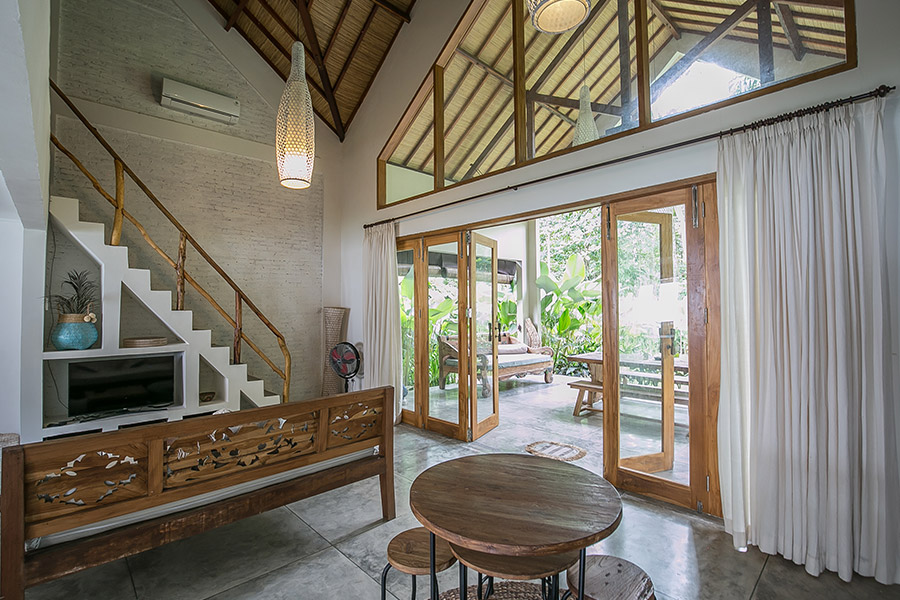 Mana Retreat Lombok is, as its name suggests, located east of Bali on the island of Lombok. Surrounded by palm trees and other jungle greenery, this retreat center is down-to-earth and inspired by the natural world. Accommodations are light, breezy, and beautifully minimalistic. Rooms (both shared and private deluxe) are a laidback luxury.
Program:
They offer both three and six night yoga retreats. The price varies dependent upon your chosen room. The shorter package included three nights of accommodation, an intake consultation, unlimited yoga and meditation, one private yoga session, a 'Detox and Revitalize' spa package with four treatments, daily breakfast, daily lunch or dinner, airport or harbor transfer, and nightly movie screenings. You'll also enjoy the use of their on-site pool, Wi-Fi, and the yoga studio (props included).
What We Like:
If you're interested in learning to surf, they also have a six night package inclusive of both unlimited yoga and three surf lessons with experienced instructors. If you opt out of the surf package, the six night 'Balance and Restore' retreat will offer you a spa package instead, inclusive of six different treatments.
Cost:
Starting at 262 USD
Jl. Raya Senggigi No.KM 8, Senggigi, Batu Layar, Lombok, Nusa Tenggara Bar. 83355, Indonesia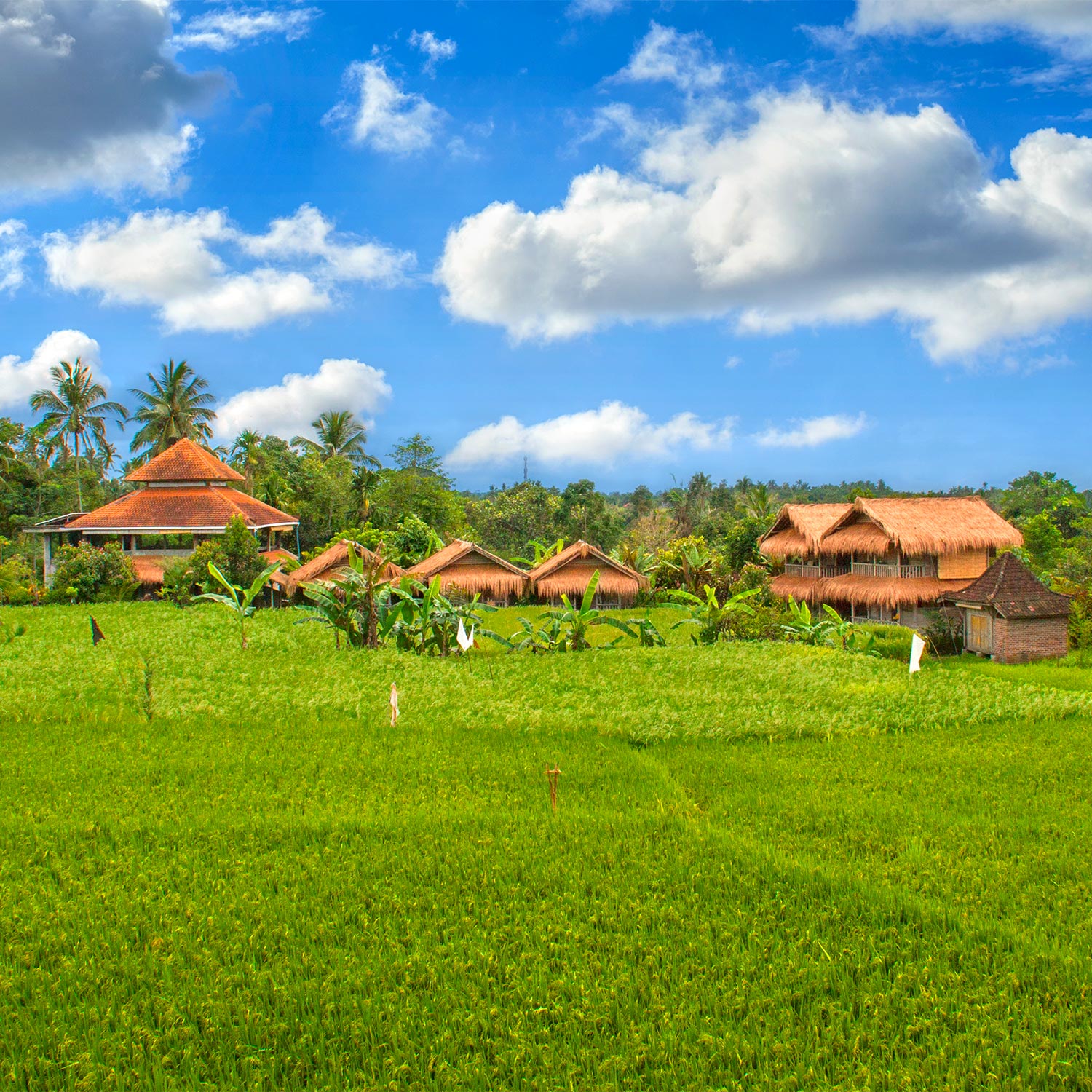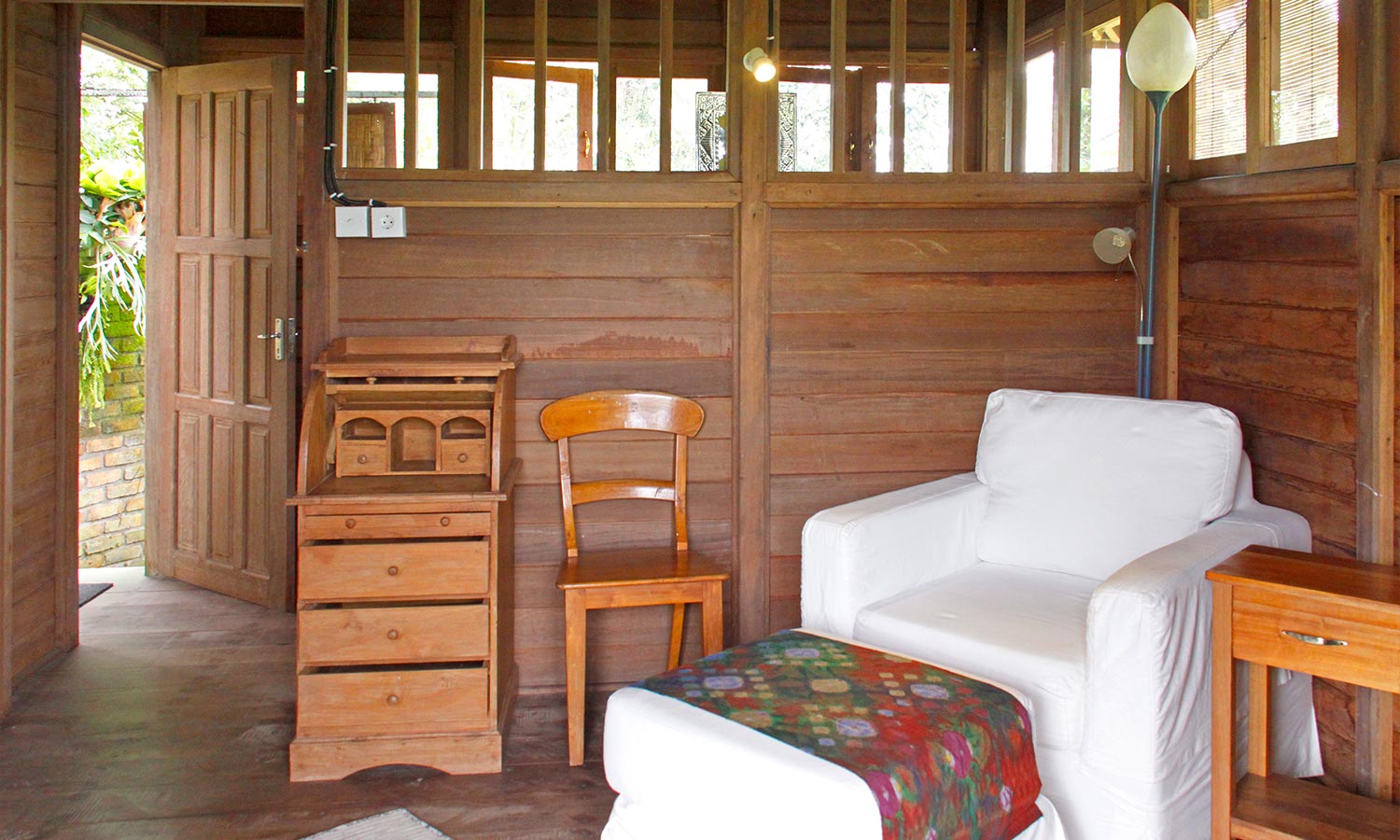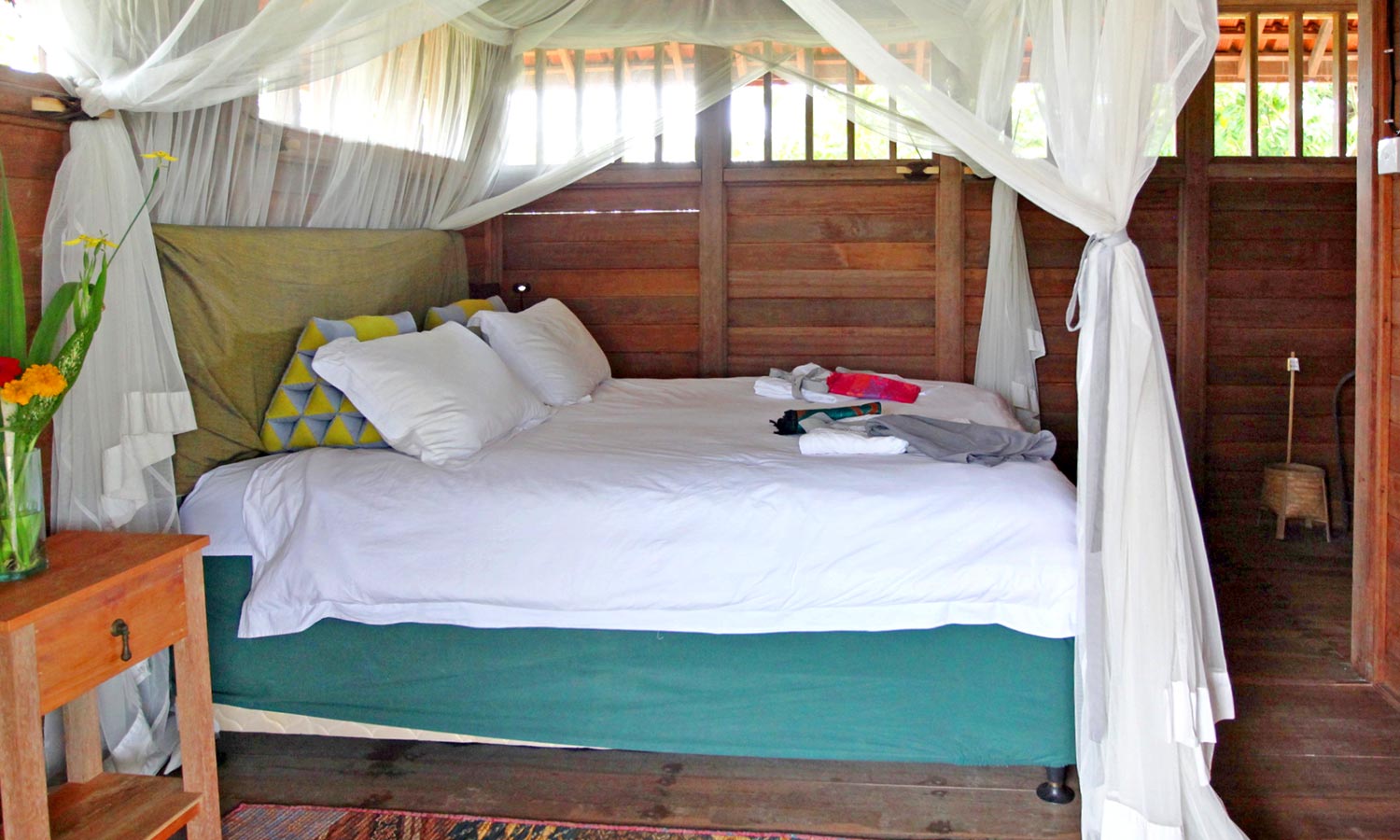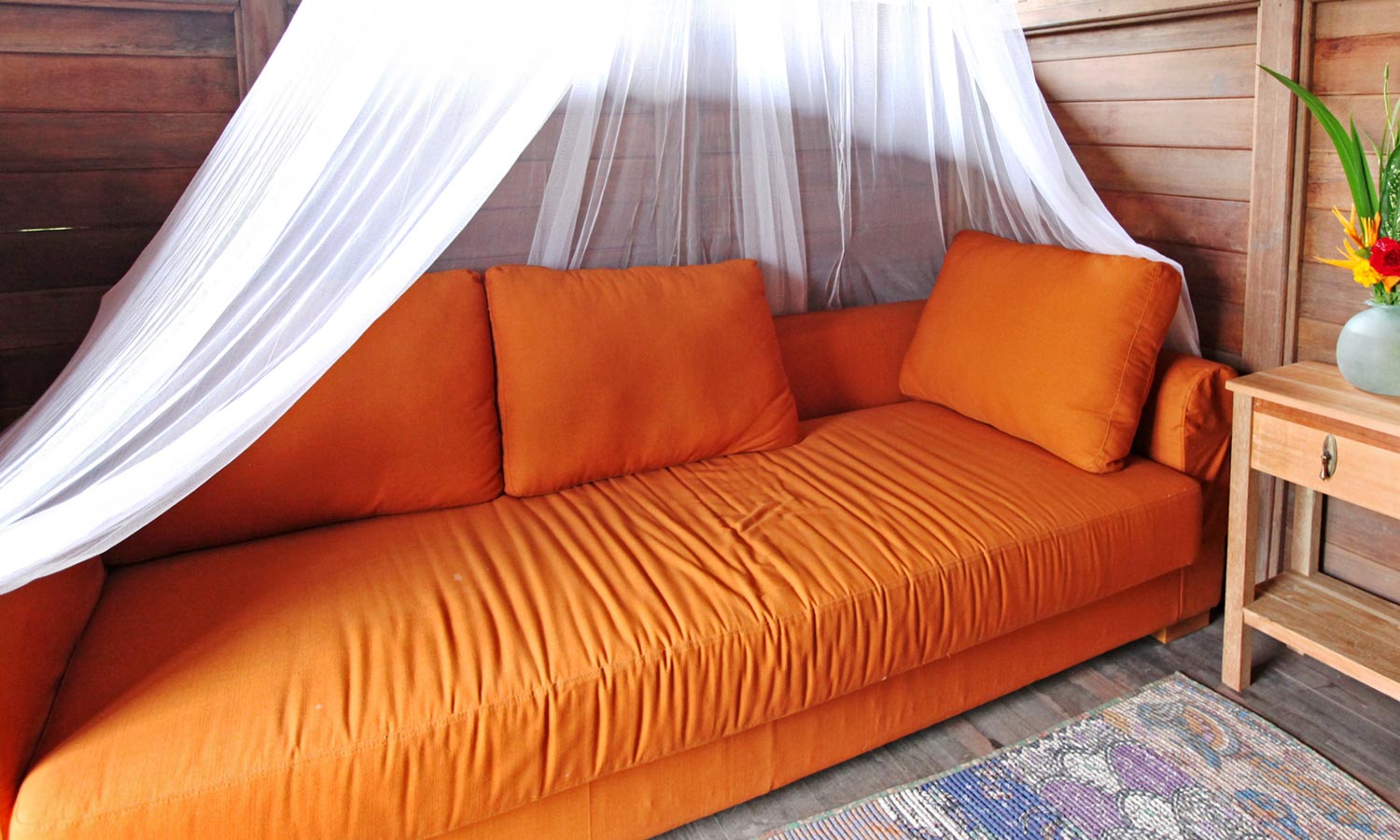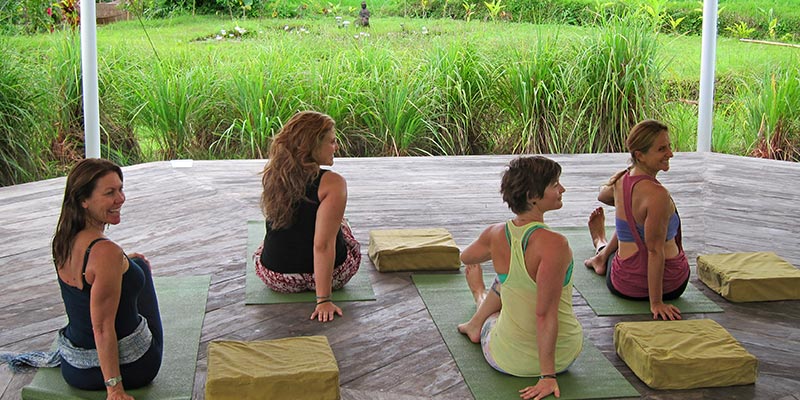 bali-silent-retreat-frontscape-sq
bali-silent-retreat-deluxe-bungalow-interior-2
bali-silent-retreat-room-deluxe-bungalow-w-queen-bed
bali-silent-retreat-room-deluxe-bungalow-w-sleeping-sofa
bali-silent-retreat-yoga-3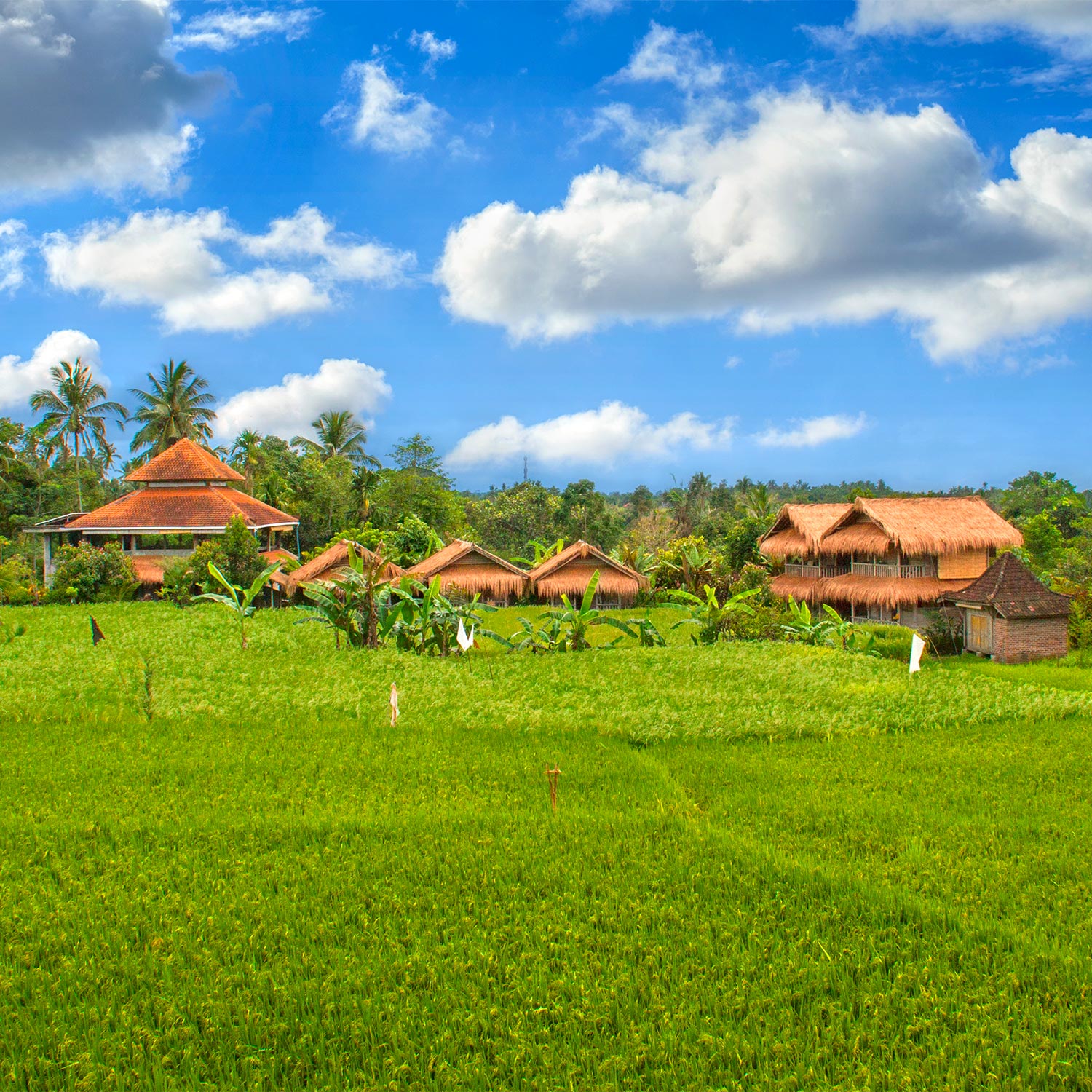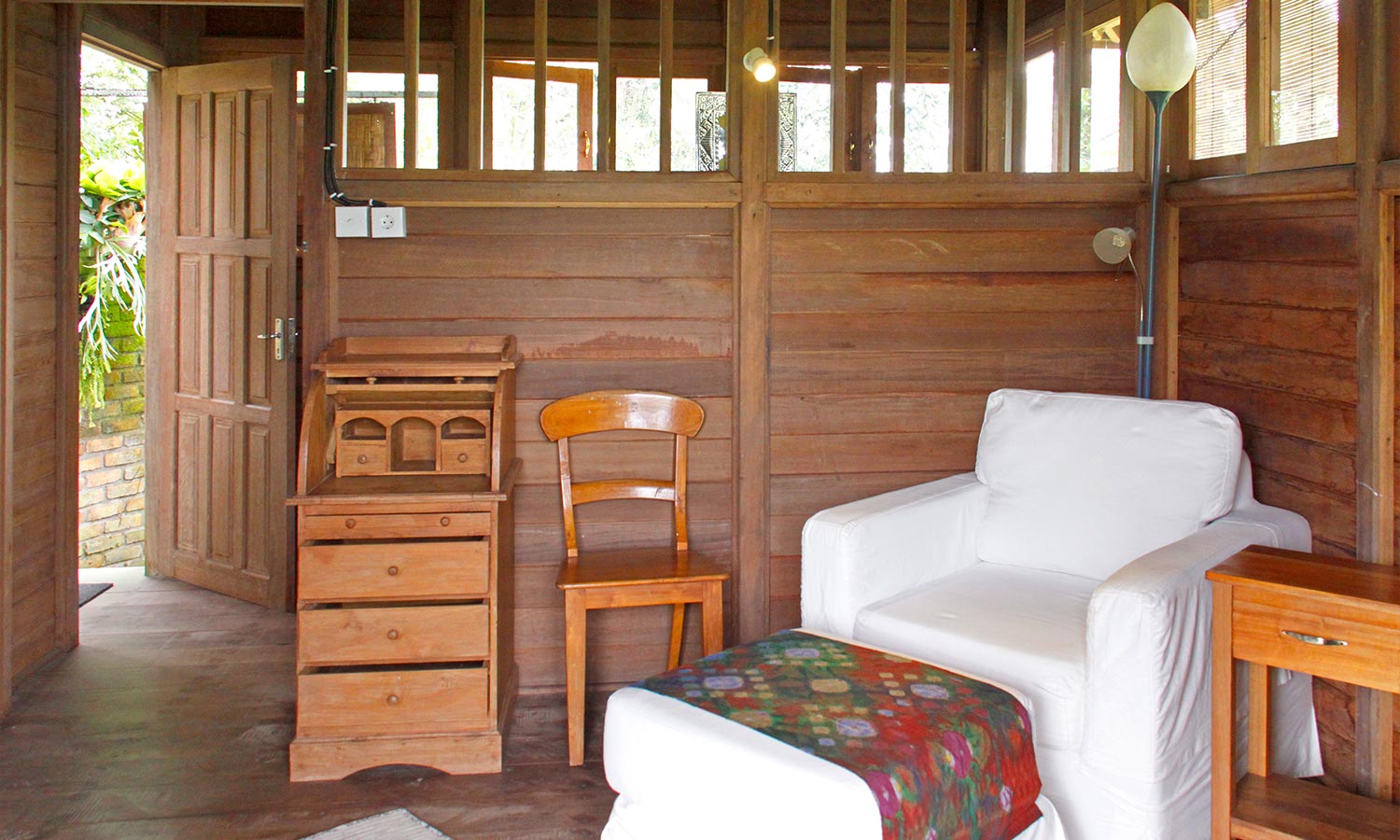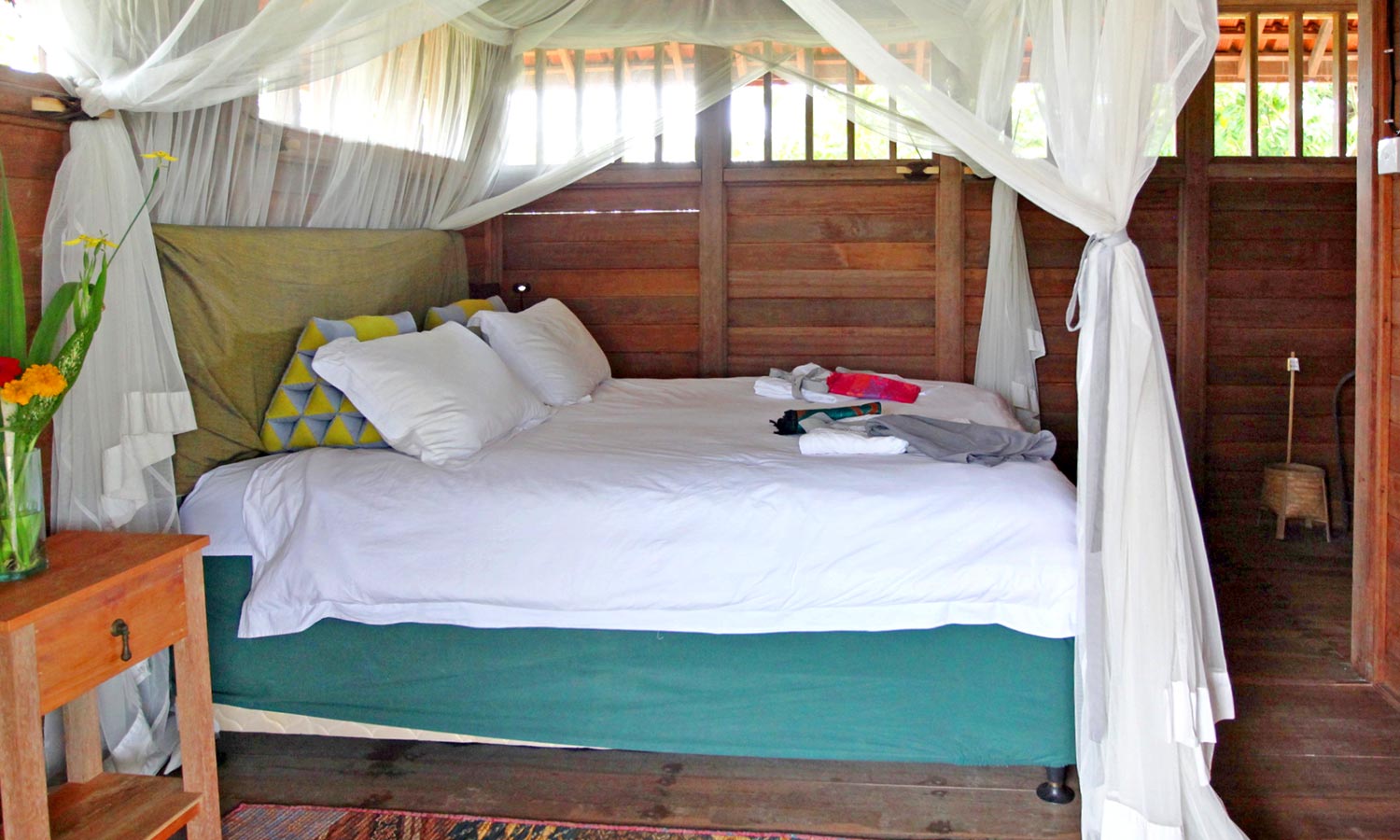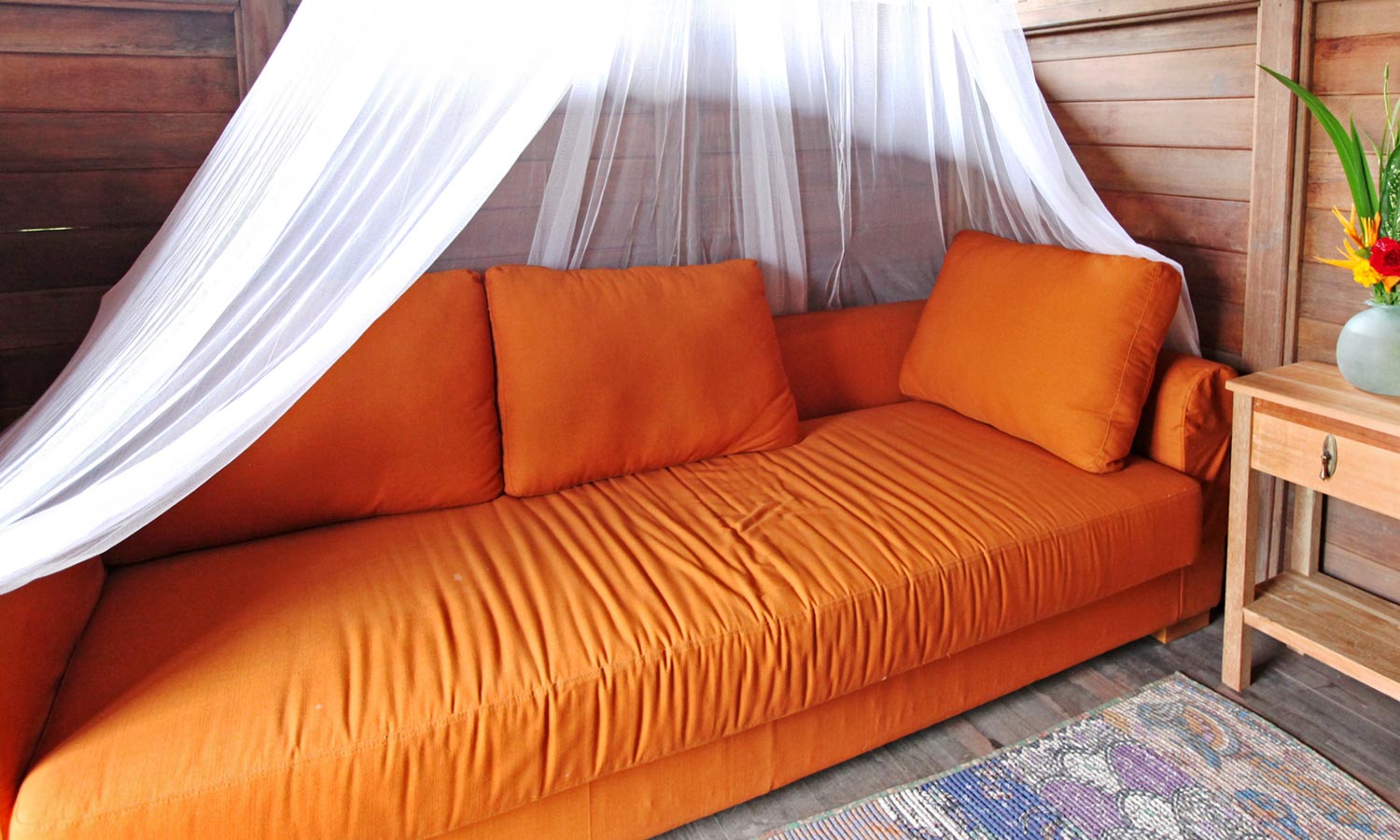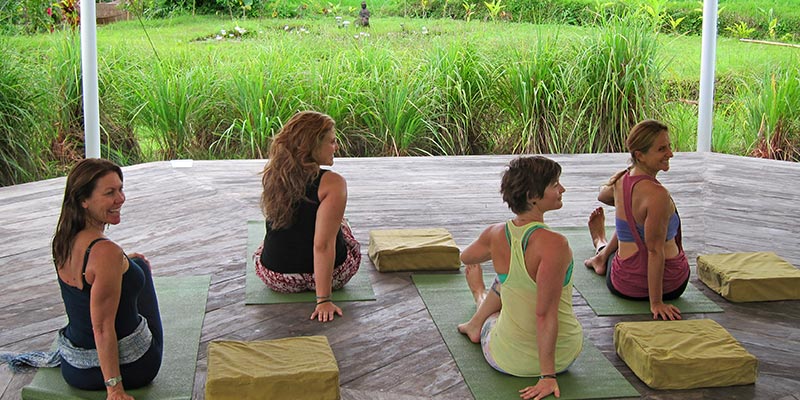 Bali Silent Retreat is suitable for those who want to dive deeper within – in silence. This space, located 1.5 hours northwest of Ubud, is a space for quiet contemplation and prayer. It is an off-grid, down-to-earth sanctuary that is Wi-Fi free, offering guests a chance to truly disconnect.
Program:
When you book your stay, you'll book your accommodation first with an added on DayPass. Accommodation is simple and comfortable – rustic though well-kept and clean. Opt for a bed in a dormitory, a single room, or a private bungalow. The DayPass, which you can add to any accommodation type, is your point of entry to the daily events held at the retreat center. This includes morning and afternoon yoga and meditation sessions, as well as Monday to Friday trips to nearby hot springs.
What We Like:
When not practicing yoga or relaxing in the hot springs, you are welcome to enjoy the peaceful surroundings, including the medicine garden, the jungle walk, the library, and the crying bench. The latter is a dedicated space to help you release any emotions that might rise to the surface amidst the silence you are honoring here.
Cost:
Contact for more information
Banjar Mongan,, Penatahan, Penebel, Kabupaten Tabanan, Bali 82152, Indonesia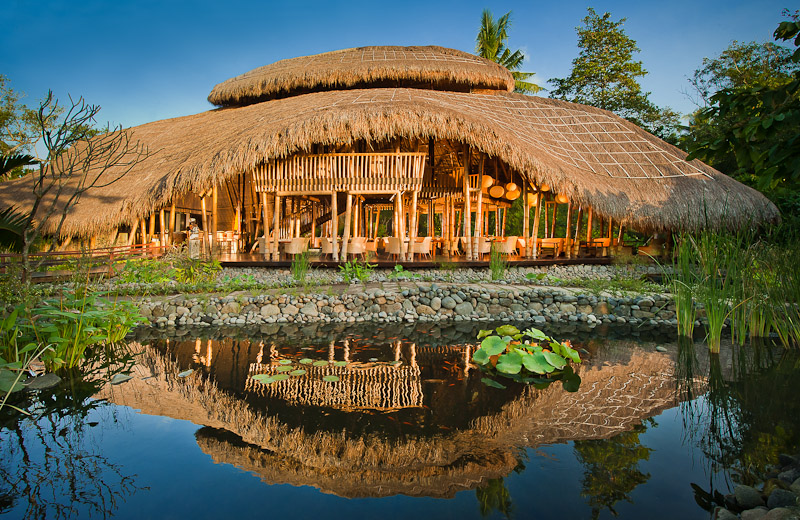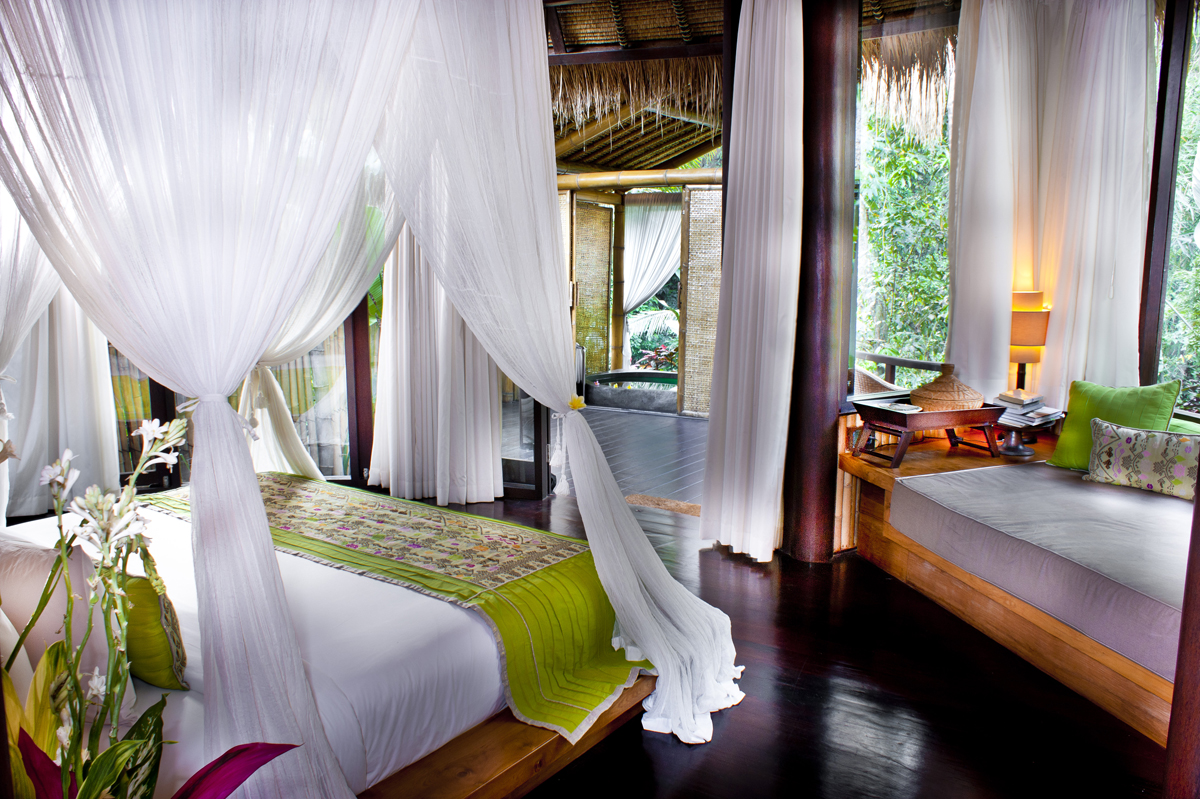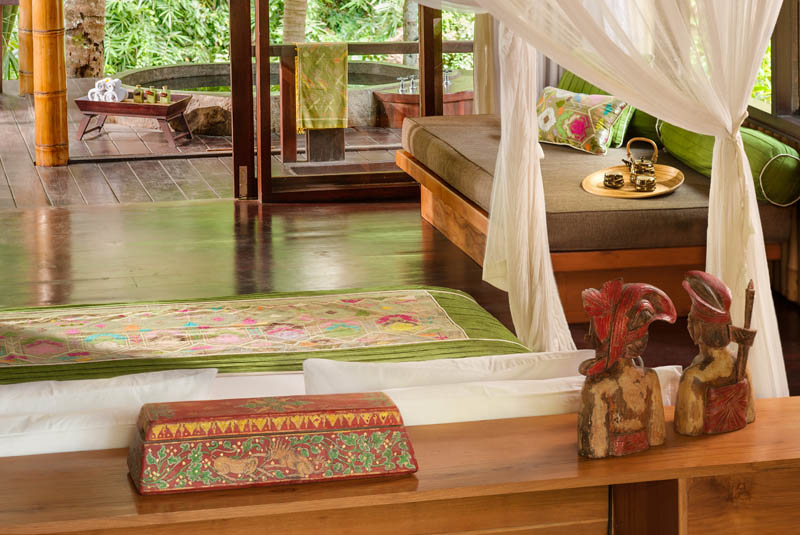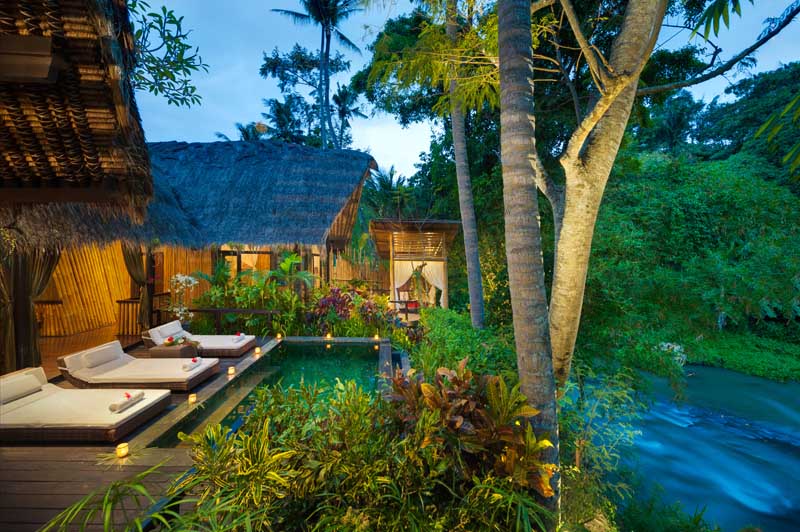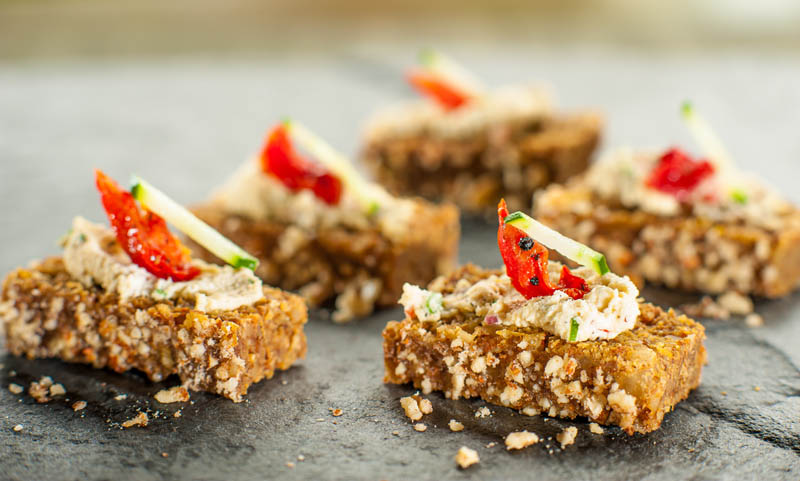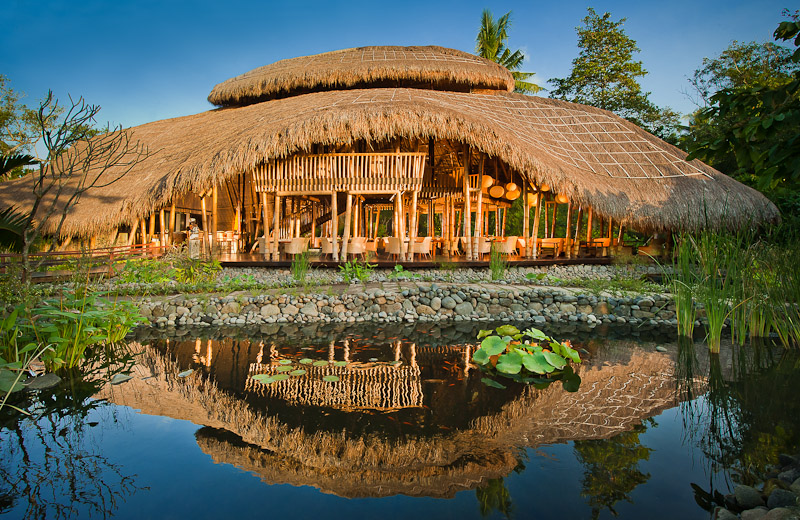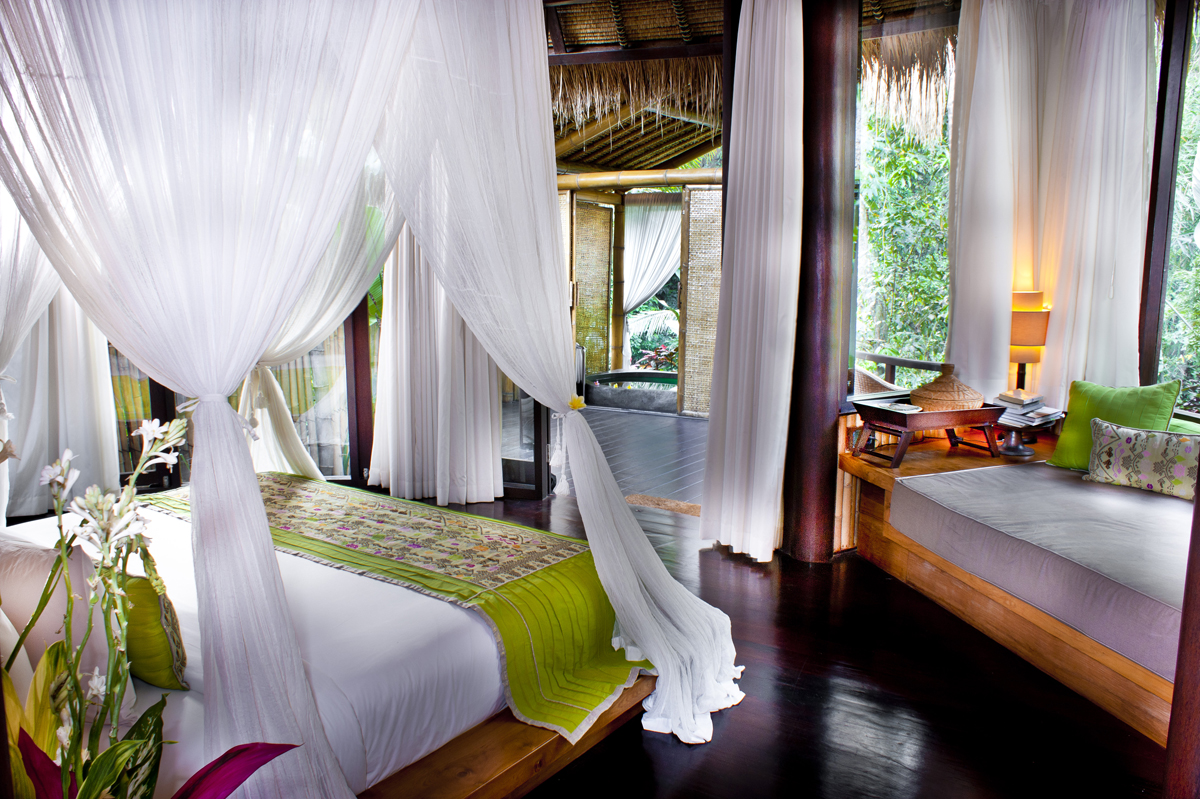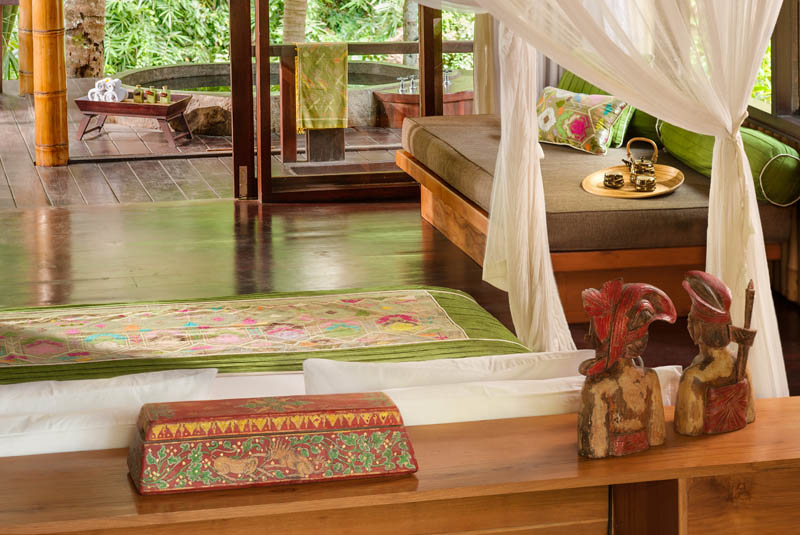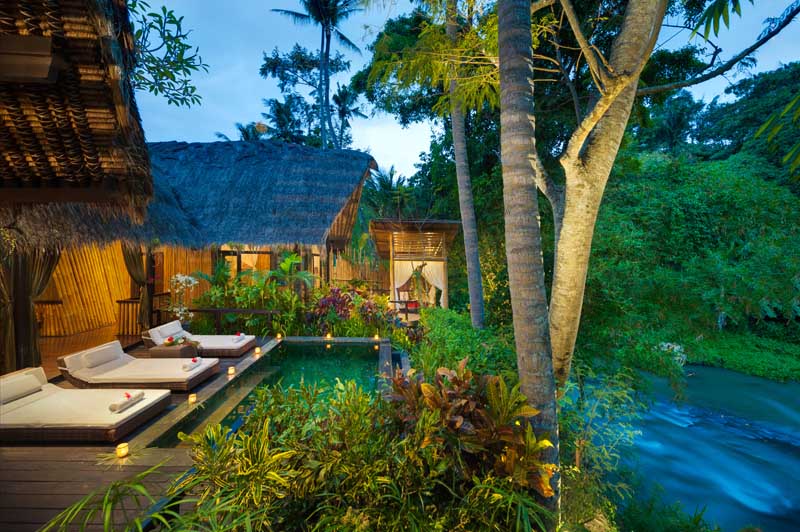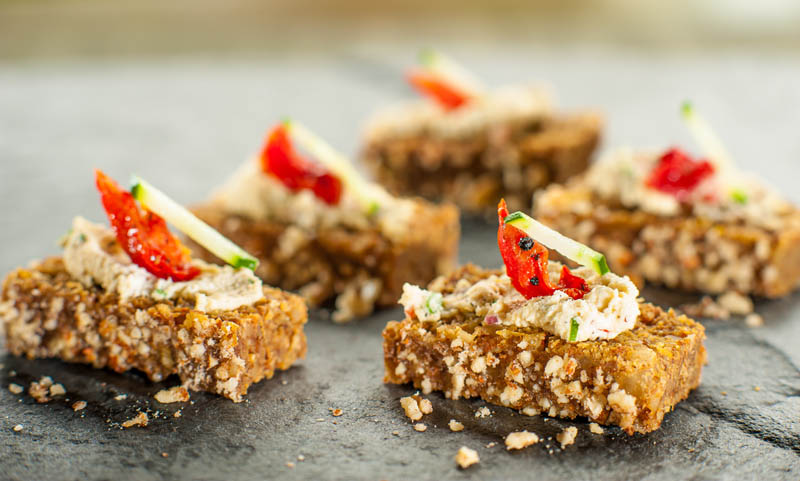 Fivelements is certainly one of the most luxurious yoga retreats in Indonesia. This upscale sanctuary offers countless healing rituals and treatments, healing plant-based foods, and numerous sacred spaces (such as the Padma Sana temple) to explore on-site.
Program:
They have numerous packages to choose from. Their 'Signature Rejuvenation Retreat' can be booked for any length of time from three to twenty-one nights. As a sample, the 7-night package includes accommodation in a riverside suite, gourmet meals, a wellness consultation, Balinese blessing ceremonies, four massages, two energy healing sessions, one water healing session, three yoga and meditation sessions, airport transfers, and more. These can be booked individually, for couples, or in small groups.
What We Like:
Healing water pools and stunning bamboo architecture make this space feel completely luxe.
Cost:
Starting at 2,270 USD
Mambal, Abiansemal, Badung Regency, Bali 80352, Indonesia
So whether you're in search of a down-to-earth escape from the everyday or a luxurious yoga holiday inclusive of the works, Indonesia has something for every type of travelling yogi. Regardless of your dates, there are numerous customizable retreat options to choose from. Once you decide on your dates, budget, and must-haves in a yoga retreat, the possibility of an Indonesian yoga holiday awaits your final decision.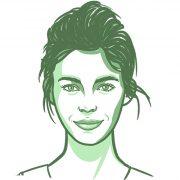 Susan Williams
Susan views the world through a lens of spirituality, health, and compassion. Her positive outlook on life shines through her writing, which is heavily focused on yogic living, meditation, and conscious eating.