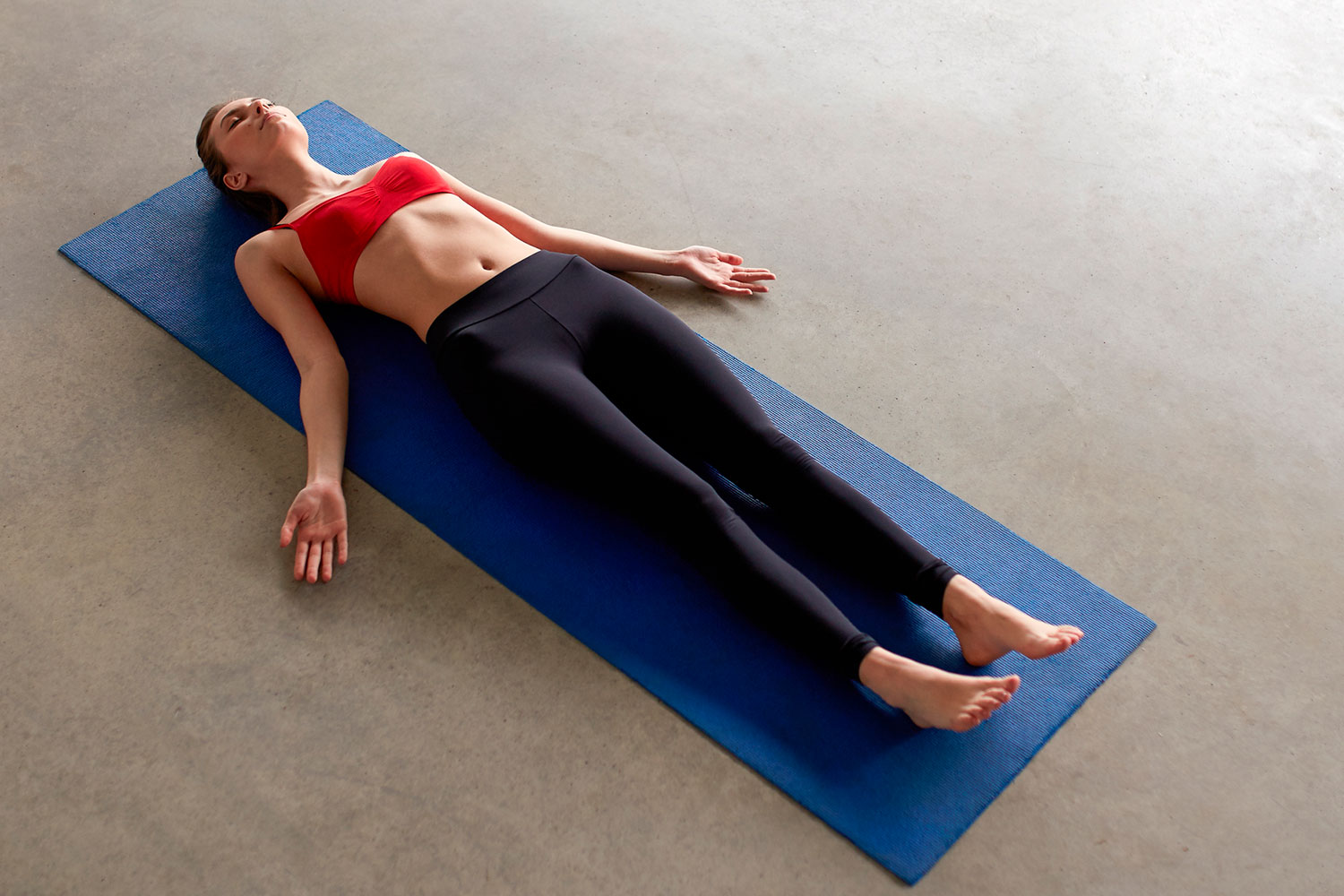 It's no secret that people these days – especially Americans – are stressed out. Whether it's stress about money, work, romance, health or a combination of multiple factors, it is more important than ever to have a good system in place for mitigating and lowering stress. Even though stress is an inevitable part of life, prolonged periods of stress are not. If you feel stressed out all of the time that is a good indicator that it is time to put some better self-care practices in place. In addition to practicing yoga regularly, you can also lessen stress by practicing yoga nidra.
What is Yoga Nidra?
Yoga nidra is basically the art of taking a yogic nap. If you hate working out, that sounds amazing, right? The term "yoga nidra" means "yogic sleep"). The term is referring to the hypnotic stage of consciousness between wakefulness and deep sleep. While it might seem a little silly at first, yoga nidra is actually a wonderful practice for reducing stress (as well as many other physical and psychological conditions)  by consciously putting your body into a relaxed yet aware state. Yoga nidra practitioners can do this by listening to someone perform a guided meditation either online or in person.
By following a set of verbal instructions, the listener can enter into a dreamy world with the senses withdrawn but the mind cognizant of the dream state. It is very similar to lucid dreaming. In fact, yoga nidra is the deepest state of relaxation you can get to without losing consciousness and slipping into sleep. Unlike meditation, yoga nidra allows your mind to wander and drift about – it's actually considered one of the benefits of yoga nidra as it can help you think creatively and identify subconscious factors that might be aiding your stress in everyday life.
What are the Benefits of Yoga Nidra?
Yoga nidra might sound a little woo-woo, but there is actually a proven science behind it. Yoga nidra induces a state of consciousness where the brain is producing four to seven hertz theta waves and one to three hertz delta waves. The theta state is extremely deep states of relaxation where the body enters something like hypnosis – in that state you might experience dream-like visions that you can steer or consciously alter. After all, it is the same state you enter during REM sleep.
You may not think about your own brain waves day to day, but your natural brainwave state (which can be determined by your diet, activity level, genetics, and more) can dramatically alter your quality of life. For example, as discussed in an article by Natural High Life, people with ADHD have slow theta and alpha brain waves and too few gamma waves. This results in lost concentration, depression, and even learning disabilities. Having the optimal level of brain waves can help you process information better, learn easier, and have heightened senses.
Scientists have also done brain scans on people while they practiced yoga nidra, and discovered that yoga nidra actually boosts dopamine by 65%! That is a massive increase in the feel-good brain chemical that makes people feel happier and regulates your mood. Increasing dopamine levels during times of stress can help you get out of a negative thinking pattern and see the gift in the struggle. It might even spur you to think of a solution to the problem that is causing stress in the first place.
Increasing dopamine can also help with the following conditions:
It Can Be Used As A Treatment For Serious Trauma
If you have suffered a serious trauma in your life, it might take a while to realize how that trauma is still impacting you – even if it happened years ago. When things happen in life, your body will respond in order to protect you. This can mean your diaphragm raises higher, your breathing becomes more shallow, and you might be tense in your chest and shoulders. Author Louise Hay has some wonderful resources on her website that help people identify the symptoms of PTSD.
Thankfully, yoga nidra is a scientifically proven way to reduce the symptoms of PTSD and trauma. In an article by the Boston Globe, author Jan Brogan describes how yoga nidra can be used to treat trauma. According to the article, " "In 2006, the Department of Defense conducted research at Walter Reed Army Medical Center on the efficacy of yoga nidra on soldiers returning from Iraq and Afghanistan with post-traumatic stress disorder. This led to the incorporation of yoga nidra into weekly treatment programs for soldiers in several VA facilities across the country."
Reduces The Symptoms of Type 2 Diabetes
Yoga nidra is also beneficial for people with type 2 diabetes. In addition to lowering your stress levels, it can also help people consciously lower their blood glucose levels without the aid of medication. Believe it or not, this was actually proven by researchers in 2009 in a pretty amazing study.  As people all over the world experience weight gain due to increased caloric intake and decreased physical activity, this could be a great resource for helping people manage their symptoms.
Anyone Can Do It, Regardless of Mobility & Athleticism
What's great about yoga nidra is that anyone can do it. Seniors, children, and even people with chronic illnesses can practice yoga nidra. You don't even need any yogic experience to get started. All you need is internet connection or a CD player and a comfortable place to lay down. Thankfully, most yoga nidra meditations on YouTube are also free! And, unlike the physical practice of yoga or the mentally challenging practice of meditation, there is no learning curve.
It Is Easy To Incorporate Into Daily Life
Another factor that increases the chances of yoga nidra being an effective tool for stress reduction is how easy it is. You do not need any special equipment to practice yoga nidra, and you also do not need to alter your life to squeeze in time for it. You can simply listen to a yoga nidra meditation while you fall asleep. There are very few other treatments for stress that are that simple!
As an added bonus, yoga nidra can help you get some of the best sleep you have ever had in your life. Not getting enough sleep (or getting sleep that is low quality) can really contribute to feelings of stress and burnout. When you practice yoga nidra, you can fall asleep more quickly and stay asleep for longer, which can increase your immune system and improve the symptoms of mental illnesses like anxiety and depression.
It Can Be A Simpler Doorway Into Meditation
Here's the thing: meditation is definitely beneficial, but it is also hard. If you are not used to it, meditating can be a total drag and it is a reason that people avoid doing it altogether. When you practice yoga nidra, you can focus on someone else's voice and it feels like there is less pressure to manage your thoughts. For that reason, yoga nidra can be a wonderful doorway into the meditative state without having to sit like a Buddhist monk. Plus, once you practice yoga nidra a few times, it might be easier and more enjoyable to get into a regular meditation practice.
It Helps You Reach A Non-Judgmental Space
Perhaps the biggest benefit of yoga nidra is that it helps release stressful and judgmental thoughts, and brings the practitioner into their own inner world. In that space, you can learn about yourself and the subconscious beliefs that you hold. Meeting yourself in that space can be life changing! Yoga nidra allows you to release old emotions and explore what your mind, body, and soul need to be more in balance. What a wonderful state to live life in!
How To Practice Yoga Nidra For Stress Relief & Other Health Benefits
As explained above, practicing yoga nidra is fairly straightforward, and you can use as many or as few props as you like. Before practicing yoga nidra, just make sure of a few things:
Find a place to practice where you feel completely safe. Many people like to practice at home in their bed, but you can also practice on your yoga mat if you prefer.
You will also be closing your eyes and getting into a vulnerable state so you probably want to practice it in a private place, not on the bus or in an airport.
Make sure you are warm and comfortable. Feel free to use lots of yoga props to prop up your head or knees. You can also place a sandbag on your torso or heart for an added sense of comfort.
If you decide to practice at home, you might prefer to practice with earphones on instead of listening to the meditation openly in the room.
Once you are ready to practice yoga nidra, you can tune in to any one of these free recordings on YouTube! Enjoy!
20 Minute Yoga Nidra by Lizzy Hill
30 Minute I Am Yoga Nidra: Journey ThroughThe Chakras by Kamini Desai
1 Hour Yoga Nidra For Sleep by Tripura Mandala
Yoga Nidra For Stress Relief by Brett Larkin
Yoga Nidra for Stress & Anxiety by Dr. Melissa West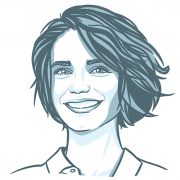 Rebecca James
Having been a teacher's assistant at over 50 yoga teacher trainings worldwide, Rebecca Rebecca has a firm grasp on the fine art of yoga and meditation. In her work, she carefully reflects on a vast expanse of knowledge to help others find peace in both body and mind.