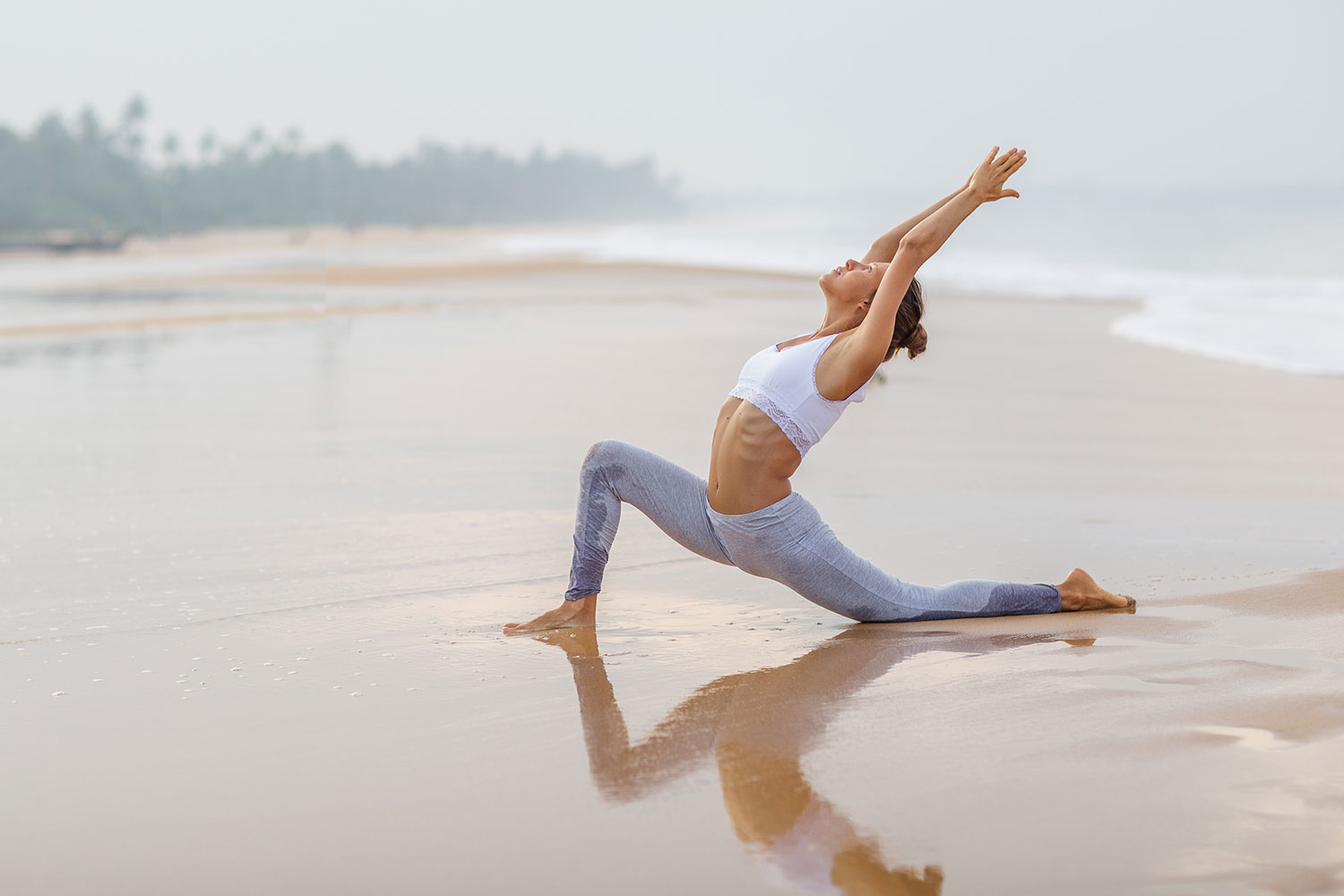 Knees do so much for us as a joint by walking, sitting, standing, moving, exercising, and everything around in between. The knees are also a top common joint in the body for pain and injury. We may often overlook them, until they hurt. That clicking, popping, straining, burning, tightness, and soreness of the knee can really put some bumps in the road. Especially when your knee is giving you red lights when you walk or move a certain way that you would really like to do. Yoga allows the body, including the joints of the legs and low body to move in each plane of motion.
Yoga is great therapy for the knees (when done safely) to lubricate the joints for more mobility, but when there is pain present it can be difficult to do some of the things your instructor may suggest. First of all, always do what you need in any yoga practice. Meaning opt out of anything that does not work for you! And do what does fit for you and your body – that is what yoga is, it is your practice. However, you don't always have to completely opt out of something that is uncomfortable if there are some ways of helping the issue (in this case, common knee pain). Often times there is a way of using a modification technique and/or supportive prop that can provide a way of practicing that fits you. By both addressing some of the possible causes of the pain, incorporating techniques that benefit knee health, and using support to create a safer way of practicing for your knees.
The knees act as shock absorbers, provide stability, movement, and are the largest joints in the body with some of the most anatomical details. Each knee is a synovial joint, meaning that it has a slippery, jelly like fluid that lines and lubricates the surfaces of the bone within the joint. On the front side of the knee is the patella, which you may know as the kneecap, which is the small bone where the thighbone (femur) and shin (tibia) meet. There are several ligaments also a part of the knee that each can have its own issues and injury. They are the anterior cruciate ligament (ACL), posterior cruciate ligament (PCL), medial collateral ligament (MCL), lateral collateral ligament (PCL), and patella tendon. One or more of the tendons of the knee is commonly where pain exists, generally speaking (types of pain and injuries can vary).
The knee is a complex structure and one of the most stressed joints in the body. It is the largest joint, vital for movement, and vulnerable to injury. Kathleen Davis, FNP
So, there can be different reasons why you are experiencing knee pain depending on the type of pain, or a combination of different things. Often, factors that you may not even realize can contribute; such as standing posture and the way you place your feet. Tightness and/or weakness in the quadriceps can also play significant roles. The quadriceps muscles are important to note, because typically the quadriceps muscles are not as balanced in strength as the knees would like them to be. Typically, the inner quadriceps muscles are weaker than the other quadriceps (commonly due to inadequate standing posture) because the outer quadriceps often compensate and overwork for the inner quads. The good news is that there are ways of retraining these factors to improve posture, balance, and strength for knee health.
What could be causing knee pain:
Weakness in the inner quads
Posture
Imbalances in feet
Muscle and connective tissue tightness
In your yoga practice, it is extremely important to protect your knees no matter if you have pain, or no pain, injury, or no injury. Whether it is to prevent injury, rehabilitate, or alleviate pain – protection is key. By protection I mean both providing safe support and also incorporating therapeutic/alignment techniques for strengthening and balancing (also safely of course).
Therapy and Safety for Your Knees in Yoga
The inner quadriceps (vatus medialis) commonly is the weakest of the quadriceps muscle group. This can cause improper support for the inner ligaments of the knee and overworking of the outer quads.
If you want to keep the knee healthy you need to strengthen the vastus medialis (the inner quadriceps). In fact, physical therapists consider exercises that strengthen this neglected muscle key in the rehabilitation of knee injuries. Doug Keller
Alignment
Sometimes simple cues that activate certain muscles in the body can help with knee pain. Primarily in the feet, when the feet are limp or not aligning correctly it can lead to different tworks, twists, and imbalances that are hard on the knees. Try these alignment and activation cues to help protect your knees:
Flex feet! Spread your toes! Especially in poses where the hip is externally rotated (like pigeon).
Press through outer (pinky) side of foot. Avoid pronating the ankle and foot/sickling foot
Press evenly through foot. From the big toe mound, to the sides of the foot, through the heel
Stand with feet hip width rather than feet together
There are several yoga asanas that can strengthen the weak muscles that can contribute to knee pain and others that are restorative.
It is extremely important for the knees to be pressing outwards and not sickling in to toward the midline of the body. Always press down through your heels, the sides of the feet, and the ball mound below your big toe.
Virabhadrasana — Warrior Poses
In any of the warrior poses, ake sre to actively keep your knee in line with your toes, not allowing it to sickle inward. This will strengthen the knee and keep the integrity of the pose. Also, keep your weight distributed in your heels and sides of your feet.
Trikonasana — Triangle Pose
In this pose, it is important to not hyperextend your knees! With a straight leg that is bearing weight, think of your kneecaps as lifting upward. This will keep the quads engaged to help protect your knee and prevent wear and tear.
Malasana — Yoga Squat Pose
In any squat, both knees are bent and the same rules apply to actively keep your legs and feet engaged with knees pressing outward. In Malasana, you can also use your elbows as leverage to press your knees outward. If it is hard to kep your feet flat, you can to sit your heels up on a blanket for a supportive lift or support your hips higher on a block.
These and several other poses that have similar shapes of engagement with the knees and legs strongly supporting the body help to strengthen the knees (Side Angle, Goddess, Half Moon, Bridge, etc.).
Several postures can also be more restorative and therapeutic for the knees. They don't exert as much energy as the active strengthening poses, so they encourage opening of the muscles that could be causing discomfort from tightness. Some are:
Virasana — Hero Pose
Either full or Half Hero (one leg at a time). I recommend Half Hero. Begin laying on your back, knees bent, and feet as wide as the mat. Drop both knees over to one side. Slowly bring the foot on the opposite side that the knees dropped towards the hip so that you feel a stretch on the front of that hip. Breathe deeply and only go as far that is enough to feel the stretch without intense pressure. Hold for a few minutes on each side.
Supta Padangusthasana — Reclined Big Toe Pose
Use a strap for this one! Laying on your back, bring one leg up and place the strap under the sole of your lifted foot. Extend your leg up, keeping a grasp on both sides of the strap, so that you feel a stretch in the back of your leg. Try to keep a slight, slight bend in your knee and your foot flexed! Move your leg out and away from your body to stretch through the inner thigh and also across the body to stretch the outer hip. Repeat on the other leg.
Upavistha Konasana — Seated Angle Pose
Also known as Butterfly pose, where you begin seated, in this case with your hips slightly raised by sitting on a block or bolster. Bring the soles of your feet together, and flex your feet. Sit upright, as you slowly open through the inner thighs, grab hold of your feet and use your forearms as leverage to open and stretch deeper slowly in your inner thighs.
In your yoga practice, whether it is going to a class or at home, definitely utilize props! There are several ways that props can be used as support for the knees. If it is hard on your knees to be in tabletop position, for example, placing a blanket under the knees for extra cushion can make the pose more comfortable and safe. While remembering the alignment techniques that protect the knee (flexing foot, distributing your weight evenly in your feet, and actively lifting kneecaps), there are many different ways that props can be used as support in different postures. Here is a list of examples:
Blanket under the knees when knees are on the mat (tabletop, low lunge, camel, etc.)
Sitting hips on a bolster or block so that hips are higher than knees which decreases stress on knees
Blocks under knees for support when back is on the mat (blocks under knees for bound angle and blanket/bolster under knees in savasana) (This also relieves pressure on the low back)
Always take and do what you need that fits you and your own unique body. Using props and supports as a means of safety, support, protection, and prevention can make a big difference in sensitive areas and even your own yoga practice. I used to think that if I used props then it would show that I'm weak or unable to practice well, yada yada. When actually, that couldn't be more off. The more I began using props, my yoga practice deepened and grew stronger because I was able to dig deeper into what felt like a fit for my body each day. So, give the props a try and see how a little support can help your knees and any other sensitive areas as well.
Knee pain can come from a number of different things. Maybe it was an injury that stemmed form the common imbalances that lead to knee problems. Or your knees are temperamental and hurt some days more than others and in different ways. Whatever it may be for you, whether rehab or prevention, I hope that these methods and ideas ring true for you, and can help benefit your knees and all that is connected to them.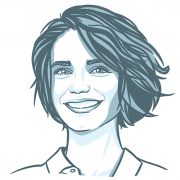 Rebecca James
Having been a teacher's assistant at over 50 yoga teacher trainings worldwide, Rebecca Rebecca has a firm grasp on the fine art of yoga and meditation. In her work, she carefully reflects on a vast expanse of knowledge to help others find peace in both body and mind.