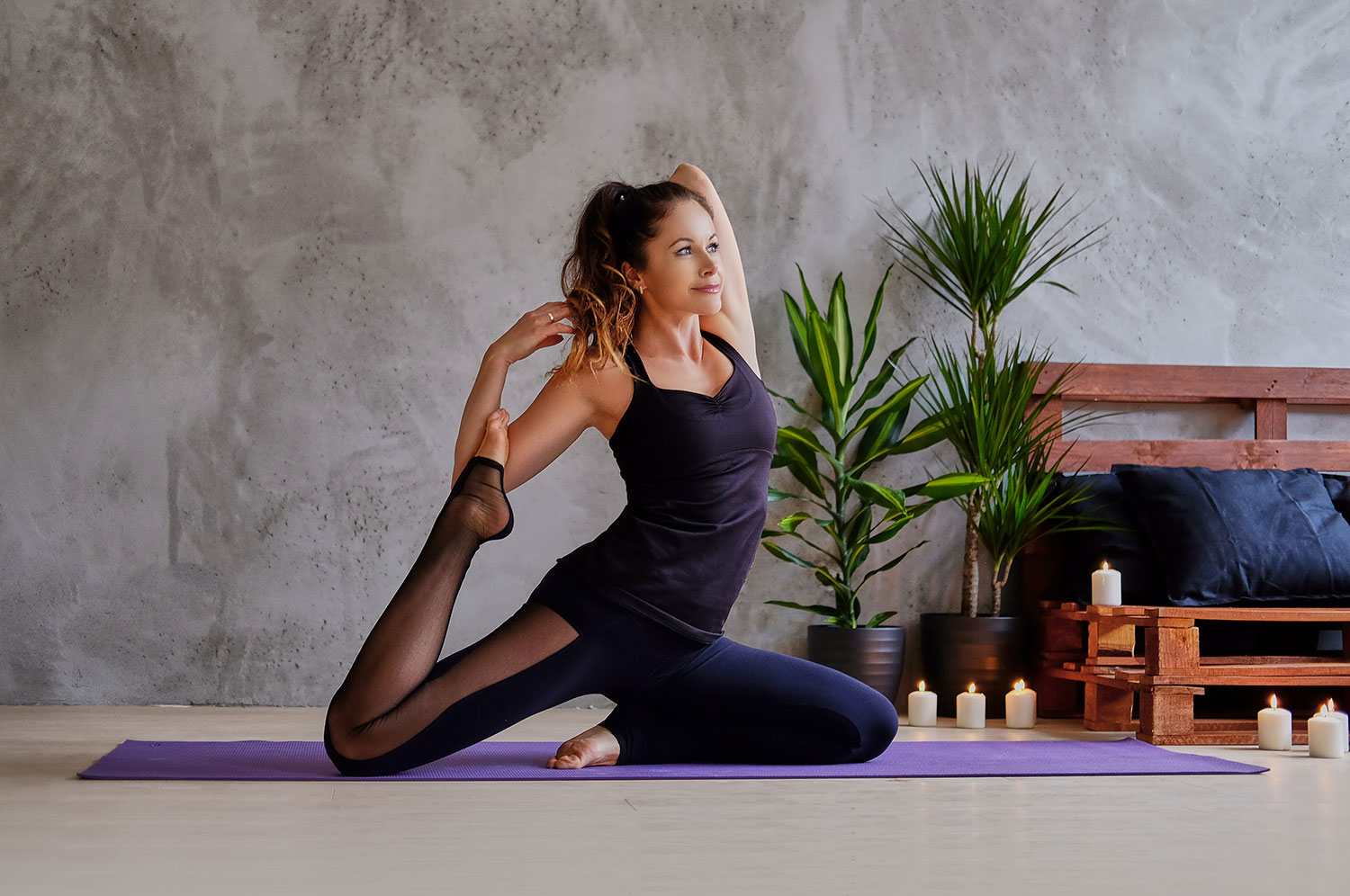 Even for yogis who have been practicing for years, being consistent with the practice can be a challenge. There are some moments in life when you are inspired to hit the mat day after day, but that doesn't mean you won't face some rough patches where you simply can't find the motivation to head to class. When there are busy schedules, other obligations, or simply moments when you have little energy to pull from, it can be difficult to dedicate yourself to a consistent practice. If you are finding you are having a hard time making your yoga practice stick, try implementing some of these steps to help inspire you to head to your mat and find your routine.
Schedule It In
If you are trying to make your yoga practice consistent, actually put your classes or home practice times in your calendar. When you simply tell yourself that you'll go to class or hit the mat "at some point tomorrow", you'll likely get to the end of the day realizing that you, in fact, did not get any yoga in at some point. By actually scheduling it in your calendar and being specific about when you are going to do it, you are far more likely to actually make it to the class.
Putting your yoga schedule in your calendar will also help you build up routine. You may find that consistently going to the 7:00 am class at your local studio works best for you, or that you are particularly inspired to get into a flow during your lunch break. By finding the moments that work best with your unique needs, you'll be able to build up the habit of routinely hitting the mat.
If you find that, even if you do schedule it in, you are having a hard time motivating yourself to actually go to class when the time comes, do a bit of prep work earlier in the day or the night before. If you plan on going to class the next morning, get together your outfit, water, mat, car keys, wallet, and any props you may need, and put them in a pile. That way, it is all ready for you when it is time to head out—all you have to do is grab your things and go!
Play with an At Home Flow
Remember that a consistent yoga practice doesn't have to mean hitting the studio every day (of course, if that does work for you, go for it!). Yoga studios can be pricey, and sometimes the thought of having to drive or travel over to the studio is enough to keep you from actually going to class.
If you need an outlet outside of the studio, a great way to implement yoga into your regular routine is to start an at home practice. Beyond providing more convenience than an in-studio class, a home practice is the perfect opportunity to really narrow in on what your body needs, and tailor to what you are craving. Creating sequences that target your specific needs can really help you develop a deeper dedication to the practice.
If you have been practicing in the studio for a while, you can probably create your own sequences at home from what you have learned over the years. Think of the poses that benefit you the most—the postures that you are always excited about when the teacher cues them. Also keep in mind what your body and mind needs, and implement postures that target any areas that need attention.
If you haven't been practicing for a long time, use online resources, like subscription platforms for video classes or free yoga YouTube channels, to help guide you through your at home practice. That being said, don't be afraid to just try it on your own, even if your posture knowledge is pretty limited at the moment. Sometimes, the best way to start a home practice is to just hit the mat, listen to your intuition, and see what your body needs most.
Remind Yourself Why You Love Yoga
Sometimes, it can be easy to forget why we even practice yoga in the first place. We get in the cycle of mindlessly just going to class (or just thinking about how we should go to class, when we are finding it tricky to actually stay dedicated to the practice), that we forget the root of why yoga is in our lives. When you are going to yoga without really knowing why you are doing so, your practice can become lackluster and uninspiring—and you'll probably see your consistency start to dwindle.
We are often inundated with messages about all of the general benefits of yoga, both in the studio and online, such as how it is great for releasing stress, stretching the body, building muscle, connecting to your breath, and so on. These all-encompassing messages can distance us from the root of why we each individually love the practice. The overall benefits are wonderful, but everyone has their own unique reason for their love of the practice. Each person has their own story for why they turned to yoga in the first place, and their own explanation for how it serves them, whether it has to do with calming the mind, working the body, or something else entirely.
When you are finding it hard to motivate yourself to hit the mat, try to remind yourself of why you practice. Even break out a pen and paper if you need to, and list out the reasons why you love it and how it benefits your mind, body, and spirit. Once you reconnect with the reasons why yoga truly benefits you, you will be more inclined to want to commit yourself to a consistent practice.
Try Out Different Styles and Classes
Over time, things can get a bit stale when you are going to the same studio with the same teachers and practicing the same style. Even if you've been good about keeping your practice consistent for some time, you may find yourself falling off the wagon simply because it can get repetitive. While you don't need to completely ditch your regular classes (they are probably your favorite for a good reason!), reinspire your practice and breathe some new life into it by exploring a new studio, teacher, or style of yoga. If you've been a hardcore Vinyasa devotee, maybe it is time to try out a restorative class. If you've always gone to the same studio, see what else is available in your town. Exploring different styles and studios can help you view your practice from a new and interesting angle, and can motivate you to continue to try out different varieties and stick to the practice.
Turn to the Buddy System
There is no better way to hold yourself to your goals than to get someone else involved to inspire you and cheer you on. Pair up with a friend who is also a practitioner, and set a goal to go to a set amount of classes in a month together. This can be particularly good if the friend has developed the habit of going to the studio on a regular basis. Even if you only go to one class a week together, having someone there to hold you accountable will motivate you to actually hit your mat on a regular basis. You don't need to commit to doing this long term. Try doing the buddy system method for a month or two to kick things off and help get you in the groove of going regularly.
Be Kind to Yourself
As you continue on your yoga journey and make strides towards committing to a consistent practice, there is one major thing you should keep in mind: be kind to yourself. There will be days when you miss a class, or even multiple weeks at a time that you don't hit your yoga mat even once, and your excuses may not always be all that valid. Sometimes life gets chaotic, and yoga might become less of priority. While this can be disappointing, it isn't worth beating yourself up over. It takes time to build up consistency with your practice, and even then, there will be moments in your life when you fall off the wagon. Staying in a state of being angry or annoyed with yourself will only hurt your yoga practice. Move on, look forward, and see how you can do better the next day or the next week. Continue to get your practice in when you can, and continue to learn, grow, and dedicate yourself to the practice.
It can be challenging to make a yoga practice stick, even if you truly love it. Life can get in the way, energy levels can dwindle, and you unexpectedly may realize that you haven't practiced in weeks. If you are trying to be more consistent with your practice, follow these tips and be kind to yourself. With a bit more mindful dedication, you'll find yourself routinely hitting the mat and getting your practice in.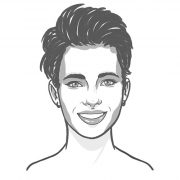 Amanda Carter
Yoga, meditation, and spirituality are at the top of the list for writer and former nutritionist Amanda Carter. This devoted practitioner enjoys writing about health and wellness just as much as she enjoys living it.