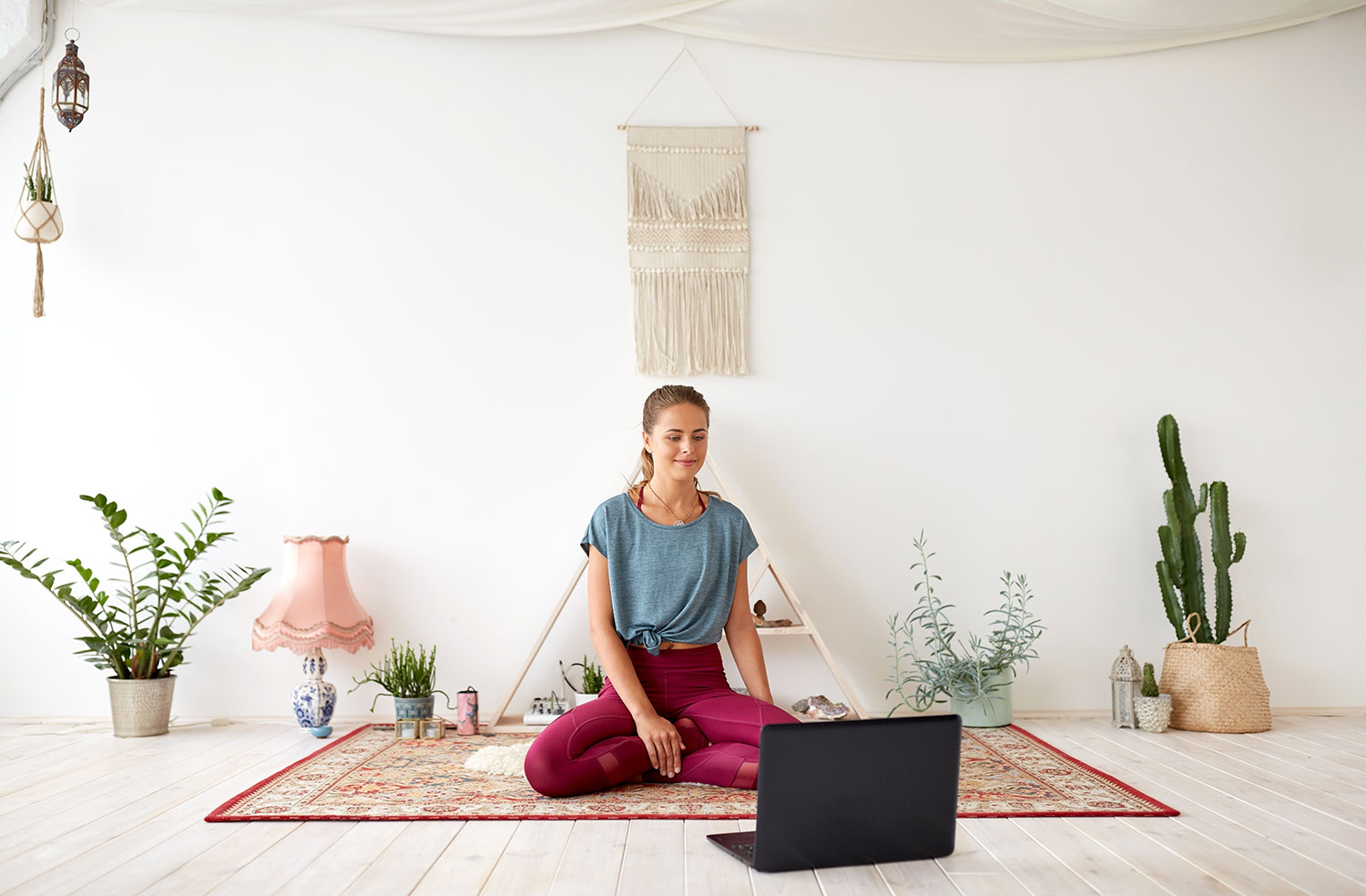 In the digital age, getting started with yoga is easier than ever. Contrary to popular belief, you don't have to invest in fancy yoga pants or even a gym membership – all you need is a yoga mat and a computer. YouTube is one of the best resources out there for beginners looking to do yoga for the first time because it is free, but it can be hard to find teachers that really cater to a beginner's needs. We have compiled a list of 17 of the best yoga videos for beginners to get you started.
What type of yoga is best for beginners?
When you are first getting started with yoga, it can be hard to sift through all of the different types of yoga teachers out there. From Hatha to Kundalini yoga, there are a lot of different styles to choose from. When you are a beginner, consider that you might need classes that are a little slower paced and focus on teaching the fundamental yoga poses so that you can build strength and proper alignment. Also, consider trying out styles of yoga that don't require too many props, as you likely won't have too many to work with at home already.
Easy Yoga For Beginners With Kino
If it's your first time on the yoga mat, what a wonderful place to start! The teacher Kino McGregor is well known for her vigorous Vinyasa practices, but she slows things down to a beginner pace for this peaceful yoga video. In the video, Kino introduces you to calming poses like Child's Pose and hits on fundamentals like Triangle Pose, Downward Facing Dog, and Warrior I. You'll also get a chance to fire up your core with Boat Pose and take a breath from life with some AUM chanting and a quick meditation to check in with your inner self.
Yoga For Complete Beginners (Yoga With Adrienne)
There is simply no yoga teacher more fun on the Internet than Adrienne Mischler! Adrienne is a yoga teacher slash actress who has been teaching yoga through her series, Yoga With Adrienne, for a few years. She recently teamed up with Whole Foods and Adidas to do some pretty sweet marketing campaigns, but what she is best known for is her "Find What Feels Good" attitude in the yoga studio. In this yoga video, she will coach you through a quick 20-minute yoga workout and teach you the basics on the yoga mat. Her directions are clear and easy to understand, making this a perfect class for a total beginner!
Yoga For Complete Beginners (Yoga Vidya)
Lose yourself in the rhythmic chanting and ethereal music in this 20-minute yoga class for beginners from Yoga Vidya! This class combines instruction from a yoga teacher and uses a model to show how the poses are done. This session boycotts the advanced poses and takes you to a chill floor based practice. It focuses on relaxing the neck and shoulders, building flexibility, and strengthening the back. It also concludes with a set of twists to massage the abdominal organs. As an added bonus, this short video will also introduce you to highly beneficial breathing exercises that can release tension in your lower back and make you feel cleansed and fresh.
Easy Kundalini Yoga Practice for Beginners (30-min)
Ready to drop in to the more spiritual side of yoga? If you're new to yoga but still feel like experimenting, try giving Kundalini yoga a whirl! As described by the teacher, Brett Larkin, Kundalini doesn't flow on the breath like other forms of yoga. Instead, the movements are deliberate, repetitive, and prescriptive. The whole class is done seated, so anyone can participate, and it focuses heavily on chanting and breathing exercises. Although this style of yoga is different than what you might be used to, you never know – it just might awaken your consciousness and become your new favorite style of practice!
Yoga For Complete Beginners – Relaxation & Flexibility Stretches 15 Minute Yoga Workout
Think you can't get a good yoga workout in with just 15 minutes? Think again! If there is one thing yoga is known for, it is Sun Salutations. In this basic beginners Vinyasa yoga class, you'll learn how to do Sun Salutations to pick up your energy while also lengthening and strengthening your muscles. Teacher Meera Hoffman from Psychetruth leads you through the movements with beginner-friendly cues and alternative poses for conditions like lower back pain. This practice will introduce you to Vinyasa flow and get your heart rate pumping in the meantime!
Full Body Stretch Yoga – 30 Minute Flexibility & Deep Stretch Workout
One downside to beginner yoga classes is that they can be a little too short and might not give you the deep stretch you're looking for. If you want to activate and stretch your tight muscles deeply, try out this 30-minute deep stretch yoga session from YOGATX. Teacher Cole Chance will lead you through a yoga workout that addresses neck, back, shoulder, back, and sciatica pain in a series of stretches. This yoga workout is perfect for beginners that want to dive deep into their tight muscles. The first 15 minutes are floor stretches and the second 15 minutes are a blend of standing poses and twists.
Full Length Gentle Yoga Class for Beginners and Seniors Vol. 1
For this peaceful yoga flow, all you need is your body and a yoga mat! Teacher Shelly Nicole from Sovereign Hands Yoga will lead you through a series of stretches that are gentle and perfect for anyone who is just starting out with yoga. Alternatively, this practice is also a great option if you have an injury or limited mobility. The practice cycles through many standing and balancing poses, and includes great cues that are important for beginners to learn. Some of those instructions include foot placement, breathing cues, and alignment cues.
Energizing Beginner's Yoga Flow with Andrew Sealy (Alo Yoga)
In this lesson from Alo Yoga sponsored teacher Andrew Sealy, you will learn a series of foundational yoga poses. But don't let the beginner's label fool you! This class packs some serious potential for muscle building blended with flexibility and balance. The practice starts with centering side stretcges, and moves into some spinal warmup that will activate all of your lymphatic system. The practice moves up a little to your hands and knees, and engages the abdominals walls. This slow movement up to standing will build the strength and support needed for balancing poses!
10 minute Morning Yoga for Beginners
Whether you are a busy professional, tightly scheduled Mom, or a little bit of both, you can definitely make time for a 10-minute yoga practice! This short and sweet practice was designed to warm up your body after a night of rest. All you have to do is roll out of bed and on to your yoga mat for morning stretches to activate an awesome day. This session from Sara Beth Yoga features side stretches and seated Cat Cow to warm up your spine as well as muscle activating poses like Tabletop and Hip Circles. Your body will thank you!
Easy Yoga For Beginners ♥ Full Body Gentle Flow
Transport yourself to the beaches of Thailand in this gorgeous yoga for beginner's workout from Boho Beautiful! If you're just getting started with yoga, you definitely want to build up your foundation of balance, strength, and flexibility. All three of those physical skills are needed to get to an advanced level. This yoga class slows down the pace and shows you how to really engage your muscles while doing yoga. As an added bonus, the calming background of the rolling ocean makes it one of the most serene classes to start or end your day.
Beginner's Yoga: 15-minute Relaxing Practice from Yoga Journal & Jason Crandell
If you're just learning yoga for the first time, why not go straight to the experts? In this yoga video from Yoga Journal, you'll get a 15minute slice of a professional yoga class from Jason Crandell. Although the sequence is short, it is extremely well rounded and will show you what yoga poses you can use to build strength and flexibility. While every yoga teacher is different, you're sure to notice that Jason has a clear, calming, and straightforward approach that makes yoga easy to learn. One caveat though—you will need a yoga strap, belt or towel for the opening leg stretches!
Yoga For Beginners 30 Day Challenge Day 1 With Fightmaster Yoga
If you're starting to feel more committed to your yoga practice, why not challenge yourself to a 30-day streak? Whether you want to take the plunge or just pop in for a day or two, this lesson from Fightmaster Yoga is a great place to start. In this lesson, you will learn the fundamentals of pranayama, which are breathing exercises that release tension and cleanse your organs. Teacher Lesley Fightmaster will also teach you what the natural curves of your spine are, and show you how to support them in your yoga practice.
1 Hour Beginner Yoga Flow – All Levels Yoga for Strength & Flexibility
Ready to take your beginner's yoga to the next level? If you have burned through all of your favorite 10-, 15-, and 30-minute classes, take a dive into a full 1-hour class and see what a difference it can make! In this practice you will need one yoga block or a stack of books, and yogini Kassandra will lead you through a beginner-friendly practice. This flow breaks down the fundamentals of Vinyasa yoga, which is one of the most popular types of yoga in the Western world. Although the teacher moves through the poses at a slower pace, the added length of the video will ensure a rockin' workout!
Full Home Yoga Workout: Yoga for Beginners Starter Kit
Finding the right yoga class for your needs can be a challenge when you are starting yoga for the first time. Some beginner classes don't contain the right cues, move too quickly, or are packed with technical advanced poses. In this series from Do You Yoga, the teacher actually breaks down yoga poses step-by-step and demonstrates a well-rounded flow that can stretch and strengthen your body. As an added bonus, this video is part of a beginner's series so if you like it, you can explore the full set!
Beginner Yogi Series: Foundations of Your Practice (Backbends)
No yoga practice is complete without backbends! If you're a beginner, backbends might look totally impossible, but with the right warm up and instructions, you can support, lengthen, and strengthen your spine with beneficial backbends. In this practice, Soul Rises leads you through a series that includes Camel Pose, Puppy Pose, and Locus Pose. This lesson helps you prepare for these poses by lengthening your sitting pose with prep stretches, activating your core in and up, and widening the collarbones. The teacher also explains why certain poses are important to perform after doing backbends and teaches you the Sanskrit names for the poses.
Restorative Yoga for Beginners | Yoga with Dr. Melissa West
If you've made it this far, you probably know that yoga is about a lot more than just stretching! Yoga is also about connecting to your heart, spirituality, and coming to a quiet place in your center. If you're interested in cultivating that sense of peace a little further, try out restorative yoga. For this practice you will need some additional props like a yoga bolster, blocks, and blankets, but you can always make do with things like pillows. Teacher and doctor Melissa West will lead you through a series of relaxing restorative yoga poses to calm your nervous system and let it all go.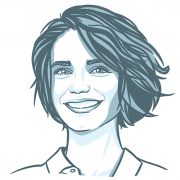 Rebecca James
Having been a teacher's assistant at over 50 yoga teacher trainings worldwide, Rebecca Rebecca has a firm grasp on the fine art of yoga and meditation. In her work, she carefully reflects on a vast expanse of knowledge to help others find peace in both body and mind.