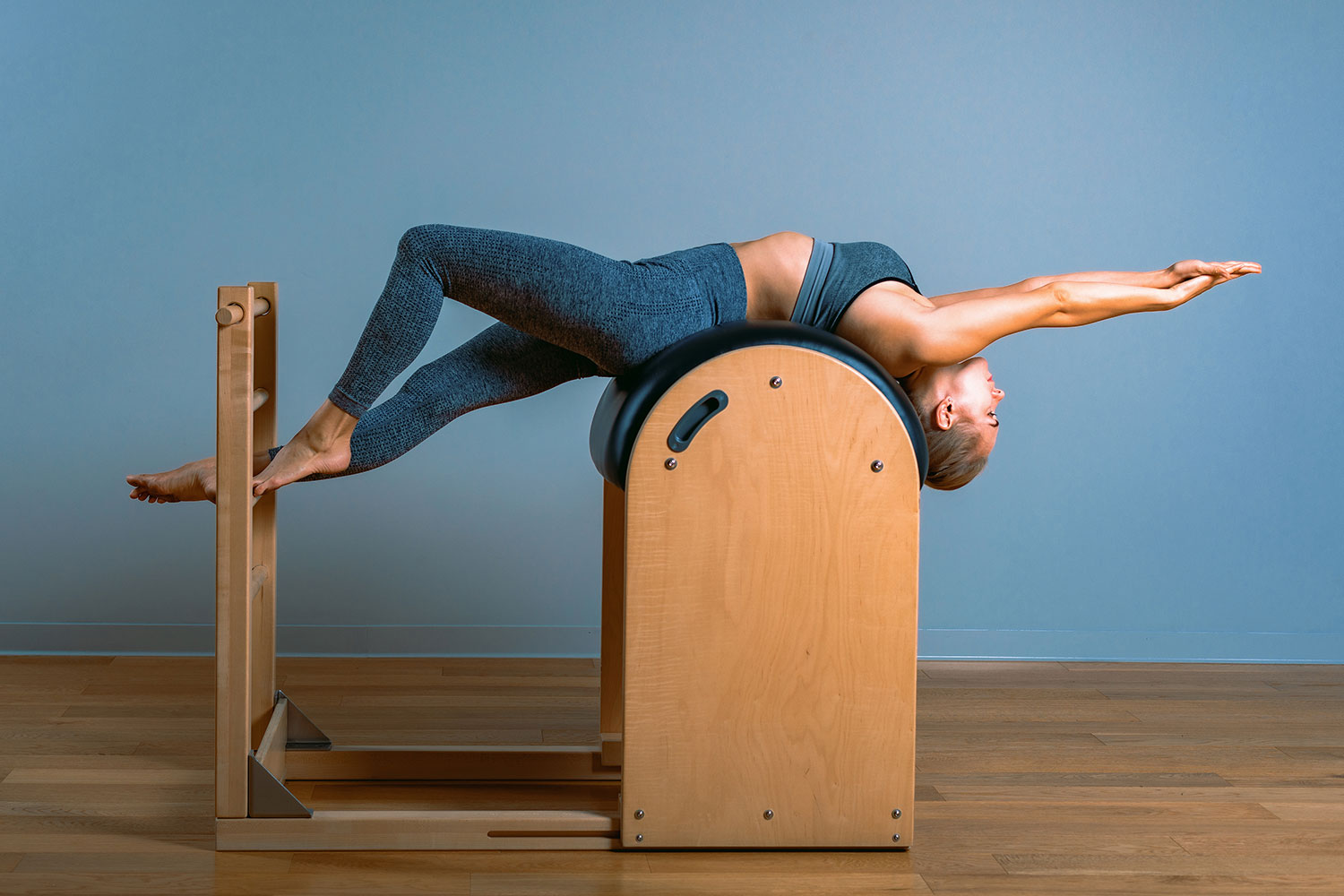 Pilates and yoga can often get grouped together in the same category, despite the fact that they have a lot of differences. When someone is in a workout rut and decides they want to try a new method, they may come up to the pilates versus yoga crossroad, unsure of which one will actually help them achieve their personal health and wellness goals. Both forms of exercise can have wonderful effects on the body, but each approach has its own unique benefits and differences.
They Both Have Vastly Different Histories
Yoga has a deep and expansive history, spanning back to its roots in India over 5,000 years ago. At its core, yoga is a spiritual and meditative practice, but it developed and encompassed more components as the years progressed. Dozens of different styles and schools of thought have branched out since the beginning of yoga, so the history is impossible to encapsulate in just a few sentences. Different religions and philosophies have adopted and created their own practice of yoga (Hinduism, Buddhism, and Jainism being the primary players), and even today you will see the practice take on new forms.
In comparison, pilates is still in its infancy—although the method is well-developed. Joseph Pilates founded the exercise and body-conditioning method in the 1920s. He was in poor health as a child, but was determined to become healthy and strong. He took up body building in his teens, and studied many Eastern and Western methods regarding health and fitness (including yoga). His first iteration of the pilates reformer as we know it today was created during World War I. He worked as a nurse, and would attach springs to hospital beds so that bedridden patients could work on their muscles while recovering.
Pilates Can Use A Much More Intricate Equipment System
In the original version of Pilates, practitioners use what is called a "pilates reformer" (as mentioned above) to work and tone the body. This piece of equipment has springs and levers, and requires your own body weight in order to provide resistance. As the workout system has developed over the years, there have been methods of pilates that do not involve the use of this reformer, although you will still typically see the piece of equipment in pilates studios. Some pilates workouts only require the use of a mat, and maybe some extra props.
Yoga, on the other hand, has always been a bit more simple. It requires a mat, and occasionally props like a strap, blanket, or blocks. Some iterations of yoga do require extra props (like chair yoga or aerial yoga), but the more traditional classes stick to the basics.
Yoga Has A Spiritual Component, While Pilates Is More Similar To Traditional Physical Workouts
Yoga differs from most physical routines in that it includes a spiritual component. Many people walk into the studio expecting a nice stretch or an all-over body workout, but leave with a much deeper experience. The spiritual connection and the depth that is reached will differ from teacher to teacher, but at its core, yoga is a practice centered around meditation. You engage your mind, and move mindfully through each posture in order to connect to the present, focus inward, and move towards enlightenment. Meditation, breathing techniques, mantras and intentions, or other tools may be used to access this side of the practice.
Yoga Moves Beyond The Physical With The Eight Limbs
Whereas the system behind pilates is focused on the physical body, yoga incorporates the body, mind, and spirit. The foundation of the practice lies in the eight limbs of yoga, which were outlined in the Yoga Sutras of Patanjali. These serve as a roadmap, allowing you to integrate the practice into your life on a physical, mental, and spiritual level. These eight limbs are complex and involve many layers of teachings, but in the most basic sense, they include the following: yama (moral disciplines or moral vows, restraints), niyama (positive duties), asana (posture), pranayama (breathing technique), pratyahara (sense withdrawal), dharana (concentration), dhyana (meditation), and samadhi (enlightenment and complete integration).
Pilates Is Typically More Focused On Strengthening And Creating Lean, Long Muscles
You can certainly build up your muscles in a yoga class, particularly in styles that are more physically demanding, like power yoga. However, you can't always expect that from a yoga class, and the intensity of strengthening will vary from class to class. Pilates, on the other hand, is much more centered around actually strengthening and toning the body. Through the use of the pilates reformer, your own body weight, and exercises that target certain muscles, you are actively working towards building up your strength. While strengthening can be one of the benefits of a yoga class, it is actually at the core of what you do in pilates.
Yoga Focuses A Bit More On Flexibility
While pilates targets building strength, yoga targets enhancing flexibility. In a yoga class, you move through a range of motions that condition your muscles and joints and test your limitations. As you hold static poses, you'll be challenged to move deeper into the posture (if it feels safe and comfortable, of course), going further than the limitations you had previously set for yourself. While you won't see a huge improvement in just one class, yoga has been found to be the ideal tool for increasing flexibility throughout the body when practiced consistently.
Don't be mistaken though: a common misconception is that you need to be flexible to practice yoga, but that couldn't be further from the truth. Both flexible and inflexible people alike can modify the practice to best fit their body's needs. Over time, with consistent dedication, even the self-declared "inflexible" people will see an improvement in their range of motion.
Pilates Focuses On Small Movements, Where Yoga Asanas Are (Generally) Less Subtle
In order to efficiently build muscles as mentioned above, pilates focuses on small movements that target certain muscles. In contrast to many other forms of exercise, pilates isolates certain parts of the body in order to strengthen certain muscles and target certain areas that might need work. On the other hand, while each yoga pose has its own benefits and works certain areas of the body, the overall purpose of the practice is to work the entire body and create a sequence that brings balance to the person.
They Both Focus On Breath…But In Different Ways
Pranayama, or breathing technique, is a key component of the yoga practice. There is a wide array of breathing exercises in the practice, each of which have their own focus (such as relaxing the mind or energizing the body). These techniques typically will help you bring your focus to yourself and the present moment. If you are just starting a yoga practice, you will most likely be introduced to ujjayi breath first—a style most commonly found in Vinyasa classes. This breath helps to center your focus and bring you to the present, while also building up heat in the body.
While pilates has its own breathing techniques, they are much different than pranayama in yoga. In pilates, the breath is a tool that you use to provide the muscles with the necessary energy to work at their highest potential. There is an emphasis on beginning each exercise with a focused and controlled breath, which helps to contract and engage the core muscles.
You Can Easily Practice Yoga At Home, Whereas Pilates Has More Limitations
As mentioned above, the equipment you need for yoga is pretty minimal. The only true essential is a yoga mat, although a block, strap, and/or blanket can enhance your practice and help you make the necessary adjustments for certain postures. Since such little equipment is needed for yoga, you aren't limited to only practicing in the studio. You can dive into the practice at anytime on your own, in the comfort of your own home. As you become more familiar with the practice it becomes easier to create your own sequencing, but even those who need a bit of guidance can turn to online classes for the support of a teacher.
Pilates, on the other hand, has a few more limitations. Since the practice generally relies heavily on a pilates reformer, it isn't quite as easy to practice anywhere. However, since there are pilates exercises that have been designed to only use a mat, you can incorporate certain, simpler exercises into your at-home workout routine.
The Yoga Practice Expands Beyond The Studio, Whereas Pilates Is More Centralized
Yoga isn't limited to the four walls of a studio. As you deepen your practice, you begin to incorporate all that you have learned in your everyday life. The lessons and wisdom of the practice will weave into how you interact with yourself, others, and the world around you. This isn't to say that you can't learn valuable life lessons in the pilates studio, but yoga as a whole is generally more encompassing of your entire lifestyle. The philosophy of yoga becomes a roadmap for how you live and exist in the world, and it isn't quite as constricted to a studio as pilates can be.
When it comes down to it, yoga and pilates are both excellent forms of exercise that each provide their own unique benefits. As both can provide a well-rounded workout routine, anyone can benefit from trying both practices and seeing which one speaks to them the most.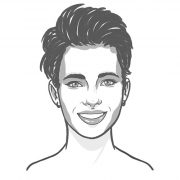 Amanda Carter
Yoga, meditation, and spirituality are at the top of the list for writer and former nutritionist Amanda Carter. This devoted practitioner enjoys writing about health and wellness just as much as she enjoys living it.