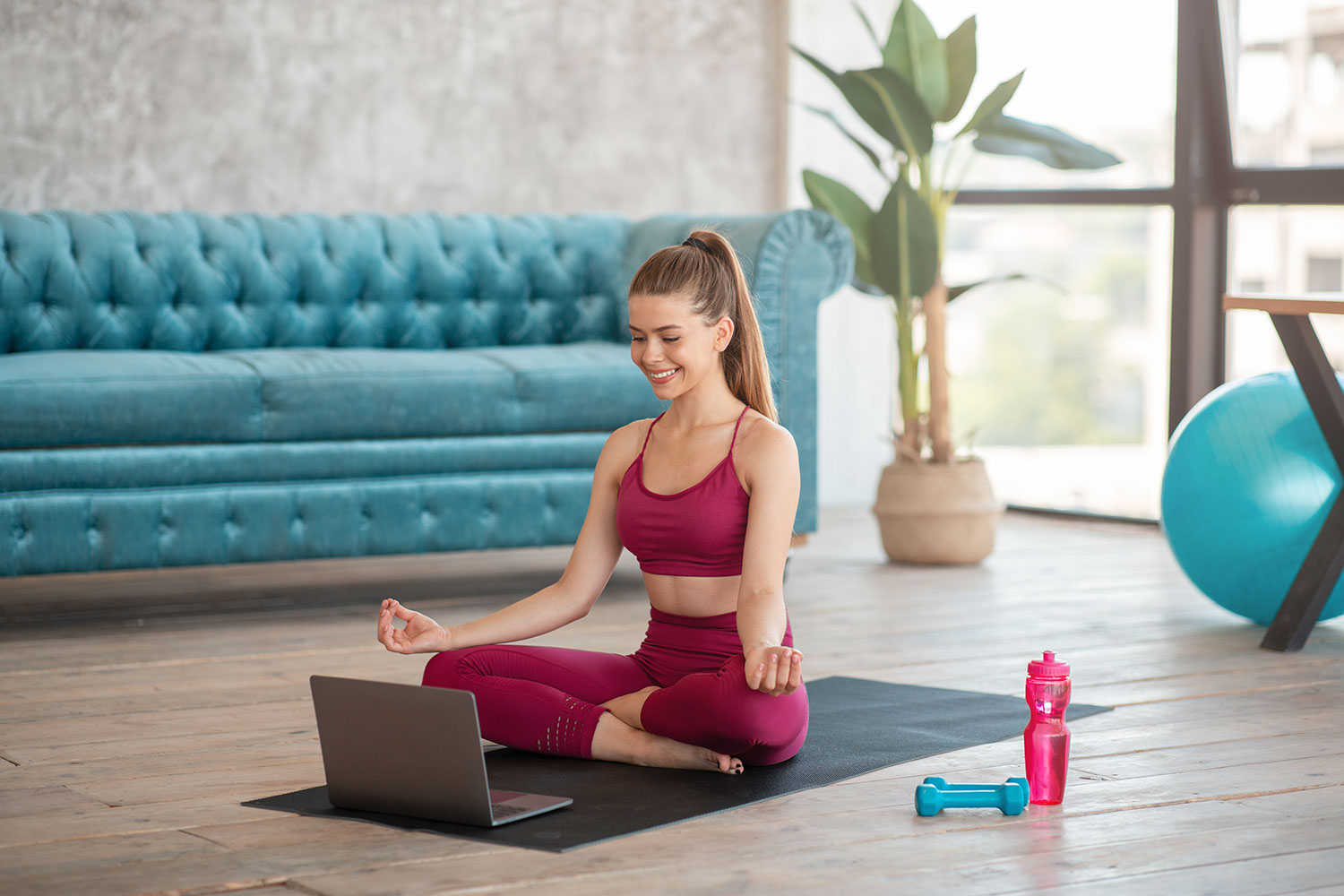 As a beginner, getting comfortable on a yoga mat can feel incredibly daunting. With a variety of different yoga styles and countless poses to get accustomed to, it can also take some time to get familiar with the style that works best for you. Numerous teachers and educators have started to offer introductory programs to help beginner's get comfortable with holding and flowing through yoga poses on their mats. Beachbody's 3 Week Yoga Retreat is one such guide for beginner's, offering a very clear, straightforward, and supportive virtual space to help yoga newcomers gain strength and confidence in their yoga practice.
What is the 3 Week Yoga Retreat?
The 3 Week Yoga Retreat is a program designed to teach beginner's the fundamentals of yoga. With daily classes and a carefully crafted program, the 3 Week Yoga Retreat makes it possible for anyone to become confident on their yoga mat, regardless of pre-existing skills or fitness level. The at-home program starts on a Monday. Each weekday class is approximately 30 minutes in length, making these classes easy to fit into a busy schedule. Every day offers a unique routine with a different focus, broadening the scope of what students will be able to take away upon completion.
The program offers a variety of resources to help you track your progression and deepen your experience of transformation. Though the program is yoga-focused, it also includes a whole foods-focused nutrition guide, providing you with delicious and nutritious recipes to help promote holistic wellbeing. It also includes a 'quickstart' guide that outlines the entire program, as well as a class calendar so that students can keep track of where they have been and what is to come. The 'pose tracker' helps to document progression and the short beginner tutorials help to stabilize the foundations of practice by highlighting the basic principles of yoga, breathing techniques, and how to use props.
The program is an at-home experience, but that doesn't mean that support is not available. Through the program, students receive free 24/7 support from experts in the field.
What to Expect During the 3 Week Yoga Retreat
The 3 week yoga retreat is broken down into weekly sections with a change of pace provided on weekends. Each week has its own theme, the first being 'Foundation', the second 'Expansion', and the third 'Progression'. Weekend classes are shorter and are optional.
Week 1, Foundation Week, is led by Vytas, an L.A. based yoga teacher who has been practicing yoga for over 15 years. The purpose of this first week is to set the foundations of your practice. Basic yoga poses will be explored to help set the stage for more advanced poses and sequences down the road. Instruction is slow and steady, providing enough time and guidance to find proper alignment. Modified versions of poses are taught as well.
The second week, Expansion Week, is taught by Elise. Elise, a former professional dancer, has taught yoga to a wide range of clients including Olympian athletes and celebrities. The classes she leads focus on taking basic poses to a more advanced level. Endurance and strength are enhanced and lengthening while maintaining proper alignment helps to take poses a step further.
The final week is Progression Week, led by Ted. With a strong athletic background, Ted's classes highlight the importance of focus and commitment. He is trained in both Iyengar and Ashtanga yoga. This final week takes the yoga teachings up a notch, deepening and lengthening existing poses and also incorporating additional advanced practices. Modifications are always available to encourage students to find variations that work for where they are at.
Weekend classes are taught by Faith who focuses on breathing and flexibility. She is a D.C. and NYC-based yoga instructor who has studied a variety of styles of yoga as well as meditation. On weekends, students can choose from a selection of 10-minute yoga classes. The classes are slow and offer both body and mind the chance to wind down and relax.
Each day of the week is also themed, following the same focus from week to week. The focal points of each day of the week are listed below:
Mondays focus is on the 'Core', engaging and strengthening the muscles around the abdomen.
Tuesday's theme is 'Stretch'. These classes encourage extension and lengthening of the body while holding poses.
Wednesday is all about 'Balance'. Inner and outer balance is the focus.
Thursday's theme is 'Flow'. These classes focus on streaming yoga asanas together in intuitive and natural ways.
Fridays classes are called 'Flow to Go'. Since Friday signifies the end of the work week, these are shorter classes though with a similar feel to Thursday routines.
Saturday's theme is 'Relax'. These classes offer the opportunity to unwind.
Sunday's theme is 'Take 10'. Choose from a variety of 10-minute classes depending on what you feel called to that day.
Benefits of the Program
There are a variety of benefits of this program in particular and of introducing yoga as a regular routine in general. Some of the selling points of this program include the flexibility it offers. Without having to go anywhere or be on a particular daily schedule, yoga practice is made convenient. The price is also of value, being at par with a monthly yoga membership if not more affordable. Online support at any time is also of great benefit when questions arise about your practice. The Beachbody 3 Week Yoga Retreat builds confidence on the mat in the comfort of your own home so that when you are ready to head to the studio, you feel comfortable in your own flow.
On a physical level, this program helps to build strength, deepen flexibility, and improve balance. Through continued practice of a variety of poses, the entire body is engaged and muscle tone improves. The program also helps to improve posture and promotes weight loss, especially when paired with the whole food-based nutrition plan the program offers alongside the workouts.
Exercises are like prose, whereas yoga is the poetry of movements. Once you understand the grammar of yoga; you can write your poetry of movements. Amit Ray
This program (and yoga as a regular practice in general) also helps to reduce stress, increase confidence, and balance the mind. It improves focus and stamina and contributes to personal transformation. Various poses also offer unique, individual benefits, so the positive impacts of this program are far reaching.
As a beginner program that requires commitment and attention, this program effectively prepares the soil for a deep and powerful personal practice. The convenience, simplicity, and straight-forward approach of these classes makes this program a solid starting point for any beginner student. From there, the opportunities to explore yoga on a deeper level are endless.
Similar Programs
There are many online resources for introductory yoga classes, from free videos and lessons to paid memberships with high quality resources. YouTube is a source of many free programs and teachings, but finding the right teacher and a complete program through this avenue can be challenging. Yoga with Adriene is one YouTube channel where you can find high quality, individual yoga videos for beginners.
Many membership-based programs online offer a comparable set of resources, such as Yoga International's online collection of beginner classes; however, these videos are not laid out as one complete program. Similar online communities that offer a selection of introductory teachings include Gaia, Alo Moves, and The Yoga Collective.
Udemy offers various online yoga courses for beginners, but the quality and prices vary. DOYOUYOGA might have one of the more comparable teachings, offering a 28-day yoga program for beginners led by yoga and Pilates instructor Kristine McGee. For a longer program, Ekhart Yoga, an online community with many different teachings, offers a six-week program for beginners that covers the building blocks of yoga.
Getting Started
If you decide that the straight-forward, simple, and focused teachings of Beachbody's 3 Week Yoga Retreat is the ideal program to help build your confidence and skills as they relate to yoga, you can order online at anytime. Pricing ranges depending on the package you choose, but the base DVD package for the program is charged in three installments of about $33.00 each.
You can also opt to try out Beachbody On Demand, giving you online access to countless online workouts and trainings. You can start with a 14-day trial and then have the option to try one of numerous membership options. A quarterly membership is $39.00. Yearly members are just $99.00, with a 30-day money back guarantee.
Aside from access to the program itself, you'll be required to have your own yoga mat and a couple of blocks for modifications. Commitment to following through would be a great asset to have as well, helping you to stay focused throughout the lessons that unfold over the three weeks.
Is the Program Worth It?
For beginner's looking to establish confidence and skills on their yoga mat, Beachbody's 3 Week Yoga Retreat is an ideal program to dive into. With a price lower than most studio memberships, and continued access to teachings via DVD or through renewed online membership, the program offers great value for the financial commitment. Simple teachings by experts with years of experience create a high-quality learning environment, and online support is available to help answer any questions throughout the program.
Completion of this program opens the door to a deep and impactful yoga practice. Once the basic building blocks are in place, the opportunities for yoga exploration are endless. This three-week commitment really is a launching point for a lifetime of yoga – a gateway into potential for profound transformation of mind, body, and spirit.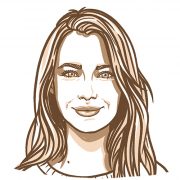 Andrea Wilson
Andrea has been hosting yoga retreats in various locations worldwide since 2003 and continues to encourage her students to live as the best version of themselves. Yogic living provides the framework for her informative writing, which is chock-full of beneficial tips and tricks.