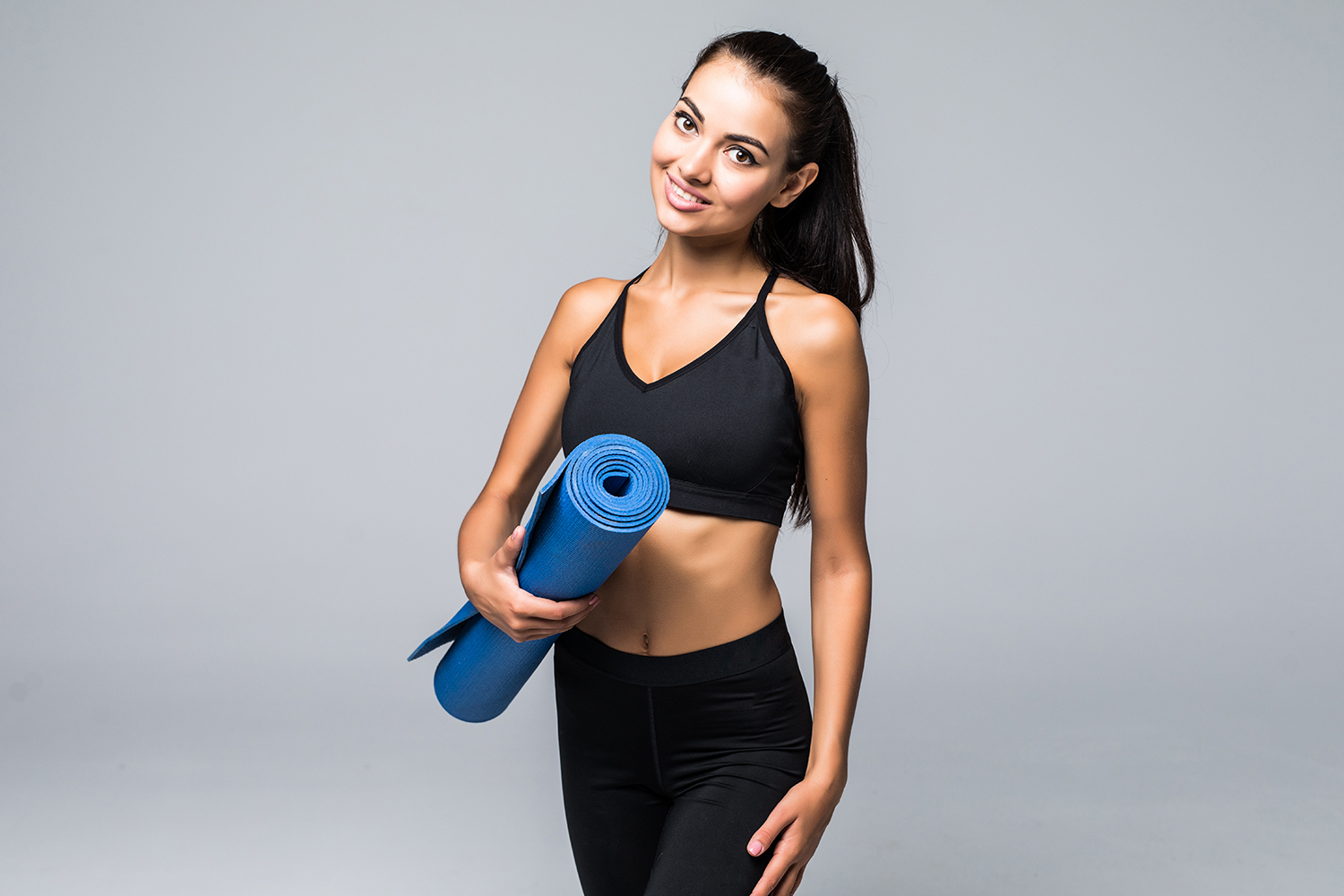 Even though many yoga studios will provide yoga mats for students to use, these are very often cheap, PVC mats which are probably not too friendly for the environment. Plus, one can never really know how well a yoga studio will clean their common use mats which, as it turns out, can be a hotbed of bacteria.
Most yoga practitioners will choose to purchase their own mat. Whether as an incentive to dive into a yoga practice, as a special tool to use for your asana practice, or to take your practice on the road as you travel.
We've rounded up the best yoga mats of 2019 which are ethically produced, eco-friendly, and made by companies that give back a percentage of their profits to charity.
What Makes A "Good" Yoga Mat
A good yoga mat is, of course, subjective. But we think a good yoga mat should be ethically produced, has minimal negative impact on the environment and your health, can travel with you easily, can take a good amount of sweat if necessary yet still maintain enough friction or grip, can be cleaned easily, and ideally won't break.
What To Avoid
In general, you want to stay far, far away from cheap PVC mats, most often produced in China. These kinds of mats have been proven to contain chemicals that cause cancer and birth defects. They are also not biodegradable.
Yoga Mat Care
When you are able to purchase a good yoga mat that meets your personal asana practice needs and your unique ethics and values for health and eco-consciousness, you should take proper care of your mat to keep it bacteria-free and last much longer even with much use.
Some tips to keep in mind for cleaning a yoga mat are:
Spray and wipe down with yoga mat spray before and after every use
Use natural cleaners made of tea tree oil or vinegar as much as possible to reduce your skin contact with chemicals in your mat as you use it during asana practice
Make sure the mat is dry before rolling it up and putting it back in a bag or storage
Hang your mat out in the sun once in a while
If your mat is machine washable, place it in the laundry at least once a month with hot water to kill germs like e.coli which do not wash off with regular yoga mat spray
Our Best Picks
If you still haven't found your perfect yoga mat, we've rounded up the best eco-friendly yoga mats of 2019 for you to choose from.
Scoria
Scoria World produces sustainable cork yoga mats. Their first designs featured whimsical children's drawings. Their new line of mats feature designs by Canadian artists. Each purchase of a Scoria Yoga Mat helps to provide healthy, vegan meals for children in areas affected by starvation and malnutrition.
Jade Yoga Harmony
Jade has been producing some of the yoga world's most desired compostable yoga mats made from rubber and jute. They are lightweight and good to fold up for easy travel. Jade plants one tree for every mat sold and support various causes to help bring yoga to communities that could benefit most from the practice.
Clesign
Clesign is a Hong Kong based company that is trying to make a distinction from the mass-produced toxin-laden yoga mats from China by producing eco-friendly mats that have been tested by yoga teachers to withstand regular use. The company has also committed to planting two trees for each of their PVC-free yoga mats sold.
Manduka PRO
Manduka is considered by many to be the "Rolls Royce" of yoga mats. They have a hefty price tag but come with a lifetime guarantee and use a process in their latex-free mats that produce no toxins into the air and are certified safe for human contact by European standards.
Lululemon The Reversible 5mm
Love or hate this yoga lifestyle brand, yoga practitioners have spoken and the Lululemon Reversible 5mm travel yoga mat has been consistently voted a favorite yoga companion. The mat is antimicrobial and made from natural rubber for better grip even in sweaty hot yoga classes.
Form Round Yoga Mats
Think out of the box or the typical rectangular yoga mat and try practicing your asana on a round yoga mat. Forme makes circle-shaped yoga mats that are made from recycled materials, biodegradable, and carbon-negative — even their packaging is made of recyclable cardboard and biodegradable tape so waste is kept to a minimum.
The Yoga Design Lab
Yoga Design Lab mats were created after a vacation to Bali inspired the owners to produce unique yet highly effective yoga mats amongst a sea of unoriginal, mass produced ones. All their products are made with bio-renewable consciousness and $1 from every purchase goes towards Urban Youth Yoga Programs.
YOGO
Yogo yoga mats are light, compact, made from natural rubber, and fold up origami style to the size of a folded newspaper. Not only that, every purchase enable Yogo to plant a food-bearing tree for a family in Africa or Latin America and provide permanent, sustainable training and employment for poor communities by promoting restorative agriculture.
Mukti Mats
Mukti Natural Yoga Mats from Australia are made from natural, sustainable materials. Their a free from PVC and use non-Amazon sourced natural rubber, jute, and cotton to produce their mats. They also support the Himalaya Tailoring Center in North India which mainly employs refugees.
Lifeforme
Lifeforme wants help yoga practitioners reduce their ecological impact by using biodegradable materials in their yoga mats and packaging. Five percent of the sales from their Purple Earth yoga mats goes to support Friends of the Earth, and they are also official partners of Yoga Gives Back — an organization that encouraging people around the world who have benefitted from yoga to give back to children and communities in India.
Aurorae Classic Thick
At 35 dollars, it's one of the most wallet-friendly yoga mats on this list. The Aurorae Classic Thick does not compromise on quality, comfort, or ethics even at that price tag. Their yoga mats are made from a new kind of resin which the company has patented and claims produces no toxic chemicals. They also give back by partnering with charities around the US which offers yoga classes to communities who might not otherwise have access to such opportunities.
YogiMall
The YogiMall Natural Jute Yoga Mat Kit contains everything you need for your budding yoga practice. In addition to a natural jute mat made from non-toxic materials, the kit also comes with accessories like non-slip socks, a cotton strap which doubles as a yoga mat carrier, and a quick-dry hand towel which can also be used as knee pads during your kneeling asanas.
prAna E.C.O.
prAna has been a popular brand among yoga practitioners because of their natural materials and promise to work only with suppliers and companies that share their values for sustainability. The E.C.O. yoga mat is TPE which means it is a thermoplastic elastomer which combines the elasticity of rubber with the recyclability of plastic.
Yogi Glam
Yogi Glam produces yoga mats that are works of art. They consider their mats as sacred spaces to practice yoga and they use only non toxic and biodegradable materials on their construction. Their mats can also be cleaned in a rolling washing machine on a slow cycle for 15-29 minutes so it's easy to keep your mat bacteria free even after a sweaty hot yoga class.
Hugger Mugger
To really become environment-friendly, forego the typical yoga mat altogether and practice the way traditional Ashtanga yogis did — on a cotton rug. Hugger Mugger is one of the rare companies offering this choice to yoga practitioners for a truly minimal impact asana practice. In addition to their line of yoga mats, the Hugger Mugger Cotton Yoga Rug is an option for all styles of yoga practitioners to use either laid out flat, or folded. Made of natural cotton in India, it's a great travel companion because it weighs just two pounds and can be folded easily into a carry-on bag.
Conclusion
Having your own yoga mat can be a great incentive to keep your yoga practice regular. With so many mass produced yoga mats which leak harmful toxins into the environment and into your body, it pays to know more about the materials used in your yoga mat and the ethics of the company that produces them. These 15 companies have pledged to be as eco-friendly as possible and give back to various charities around the world. Practice on a high quality yoga mat that will not only last a long time  but will also minimize your carbon footprint, and help organizations plant trees, provide meals and education, or bring yoga to communities which otherwise would not have access to yoga studios or teachers.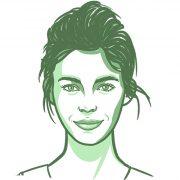 Susan Williams
Susan views the world through a lens of spirituality, health, and compassion. Her positive outlook on life shines through her writing, which is heavily focused on yogic living, meditation, and conscious eating.