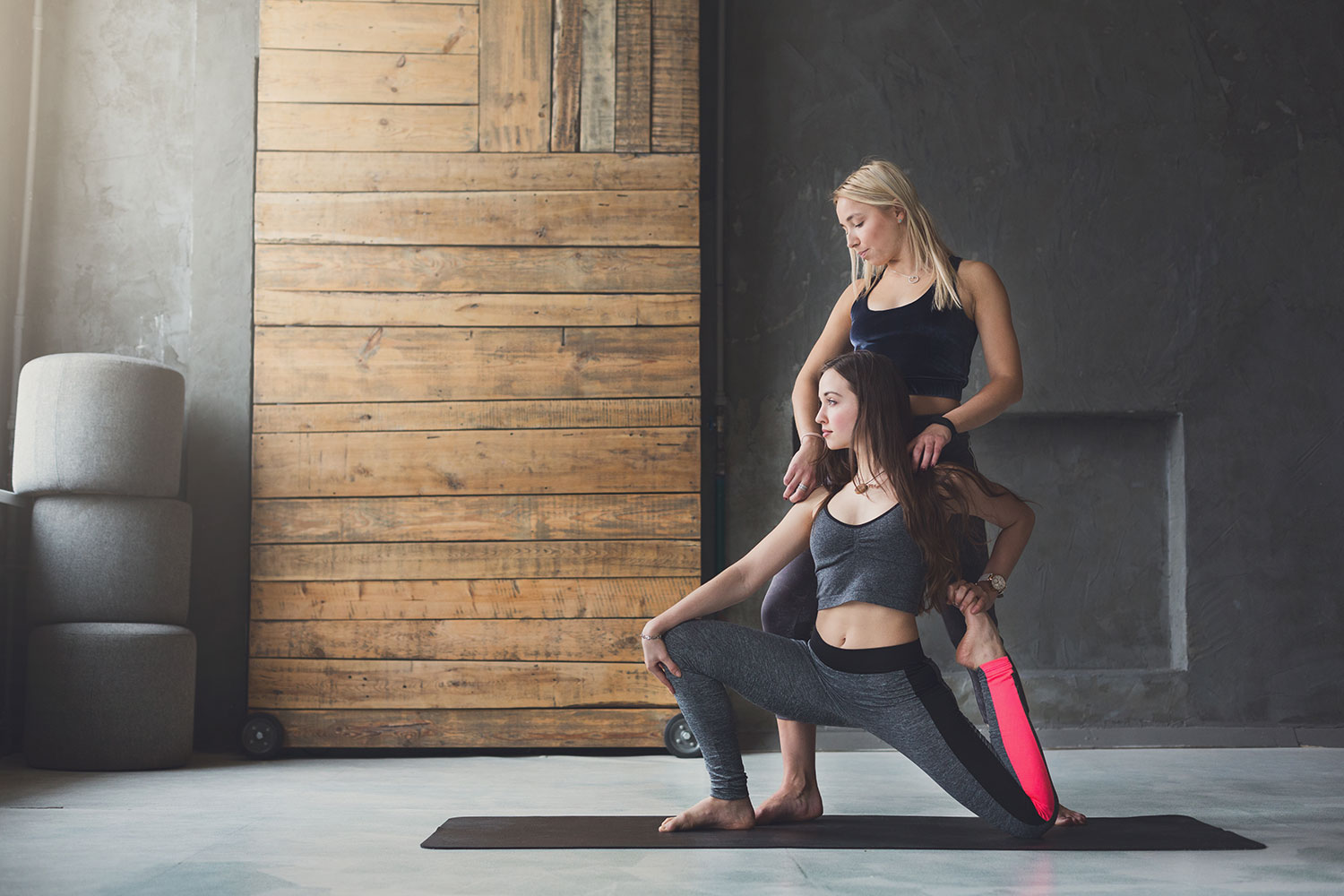 Entering the world of teaching yoga presents an interesting set of challenges. While you are a teacher, you also never end your journey of learning as a student of yoga. This unique connection between teaching and still constantly learning is tricky to navigate. It often can be difficult for new teachers to balance their personal practice with their teaching schedule, and even more seasoned teachers can find themselves putting their own practice to the side when they get overwhelmed by their commitments. While it isn't always easy to strike a balance, there are some rules you can mindfully live by in order to prioritize your personal practice and allow yourself to continue to learn as you embark on the journey of teaching others.
Stay Dedicated with a Home Practice
If you take classes in the same studio where you teach, staying consistent with your home practice can help you separate your teacher/work life from your student/personal practice life. In the same way that doing work from home can blur the lines between your work and personal life, solely practicing in the same studio where you teach can blur the lines between being a student and teacher. This in turn may cause you to not be fully able to focus on your practice as a student, as "teacher mode" may still be activated while you are in the studio. You likely will still want to take classes at your studio, but maintaining a consistent home practice can help you bring variety to your routine, center your focus, and get out of that rut.
Beyond allowing you to separate your work and personal life, a home practice gives you flexibility in your schedule. On top of teaching classes, yoga teachers are often balancing other jobs or commitments, so it can be difficult to make a scheduled class at a studio. By having a way to practice at home—whether it's through a sequence you follow on your own or online classes—you'll ensure you are still committed to your journey as a student of yoga.
Keep in mind that these practices don't always have to be intense and physically demanding. Being a yoga teacher doesn't mean having to be at 100% all of the time and attempt the most challenging level of every pose. Remember that yoga involves listening to your body, and honoring what it needs in that moment.
Don't Create Your Sequences in Your Home Practice Space
Your practice space at home should feel both relaxing and rejuvenating. You shouldn't have any connection to work when your are in this space, and your focus should solely go inward into your personal practice and journey as a student of yoga. If you fall into the habit of creating the sequences that you teach in your home practice space, you can elicit the same effects mentioned above, creating a blur between being a student and a teacher.
If you have a dedicated practice space at home, don't allow it to double as your at-home work space. When creating your lessons to teach in class, move to another space in your home. Of course, it can be tricky to designate multiple yoga spots when working with a smaller house or apartment, so see what other options are available to you. Take the work to a local park, a gym, or try creating the sequences in the studio where you teach when it's empty. This will help to keep your work life out of your personal practice space.
It is inevitable that inspiration will strike for your classes when you are practicing at home. Keep a notebook in this space so that you can write down these ideas when they come to you. That way you can continue on with your practice, and then address that idea later when you are in a teaching mindset, rather than a practicing mode.
Create a Weekly Schedule
Planning your week will help you make sure that you are giving yourself time to get moving on the mat. Life can get overwhelming, and it helps to have a roadmap to keep you on top of both your practice and your other commitments. At the start of the week, use a physical planner or calendar app to write down the classes you are teaching, what classes you want to attend, when you'll do your home practice, and whatever other commitments you have. Having the visual of your week right in front of you will allow you to get a clearer picture of when you can practice, so that you don't get to the end of the week and realize you never gave yourself the time to make it to your mat. To the best of your ability, stay rigid about sticking to your schedule, and particularly make it a priority to give yourself time to personally practice, whether it is at home or in the studio.
Still Leave Room for Some Spontaneity
While a schedule can help keep you on track, inevitably some things won't always go as planned. Sometimes, your day doesn't end up looking exactly how you imagined it at the start of the week—and that isn't necessarily a bad thing! Be willing to go with the flow and adjust to any changes in your schedule. In order to stay adaptable and flexible while still maintaining your practice, keep a lighter travel yoga mat in your car or at your office so that you can take your practice anywhere if things don't go as planned. Even if your week does go as you scheduled it, you'll have a mat accessible to you if you have the sudden urge to spontaneously practice when you are out and about. Being flexible can open up your possibilities and allow you to practice, despite any unforeseen circumstances being thrown your way.
Find Classes Outside of the Studio You Teach
It's likely that you've developed relationships with your co-workers at the studio (or studios) where you teach, and want to both support them and learn from them by taking their classes. While it is important to take the classes of your peers, you should also try to branch to other studios in your area and take new classes. This will help you expand your horizons as a student of yoga by experiencing new teachers or maybe even different styles of yoga, which can in turn enhance your teaching style. It will also further help separate your teacher and student life by taking your practice to a space where you don't teach, allowing you to truly focus on your personal practice. Continue to support your peers, but also give yourself the opportunity to look outside of your studio and explore the other options available to you as a student.
Don't Overcommit
It can be easy to find yourself overcommitting to teaching classes, especially if you are a new teacher and want to establish yourself. As you are presented with new teaching opportunities, keep your commitments that you've made to yourself in mind and don't compromise them. If someone asks you to sub for their class that is happening when you've scheduled your own practice time, decide what option is best for you before immediately offering to fill in.
In terms of your regular teaching schedule, ensure that you are still leaving time for your practice. When you become overwhelmed with commitments, your personal practice will likely be one of the first things to fall by the wayside. Create a schedule that allows you to teach while still honoring the time you need to commit to yourself. Overwhelming yourself with commitments will only hurt you in the long run, and will impact both your teaching and your life as a student.
Take Care of Your Well-Being Off the Mat
As a teacher, yoga becomes central to your life. It is ingrained into your weekly routine, and your personal practice is likely a part of how you maintain your mental, physical, and spiritual well-being. While yoga is an excellent way to take care of yourself, it is important to continue doing what is necessary beyond the mat to keep you both in top mental and physical shape. If you don't take care of your health, you won't be able to truly be there for yourself and expand your yoga journey, and certainly won't be able to fully serve your students as a teacher. As part of your weekly schedule, ensure you are implementing practices to take care of your well-being off the mat. This can include anything from meal prepping to make sure you are eating well throughout the week, or taking time for your mental health by doing things like meditating, journaling, or talking to a friend. In order to fully show up for your students, you need to show up for yourself, so be sure you are taking care of yourself both in and out of the studio.
Remember that you are a student yourself. You will only grow your skills and expand your reach as a teacher if you continue to prioritize your personal practice. Be conscious of taking the steps necessary to maintain a consistent practice routine, and you'll be able to find the balance you need to feel fulfilled both as a student and teacher of yoga.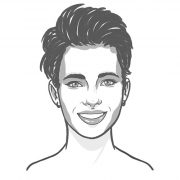 Amanda Carter
Yoga, meditation, and spirituality are at the top of the list for writer and former nutritionist Amanda Carter. This devoted practitioner enjoys writing about health and wellness just as much as she enjoys living it.