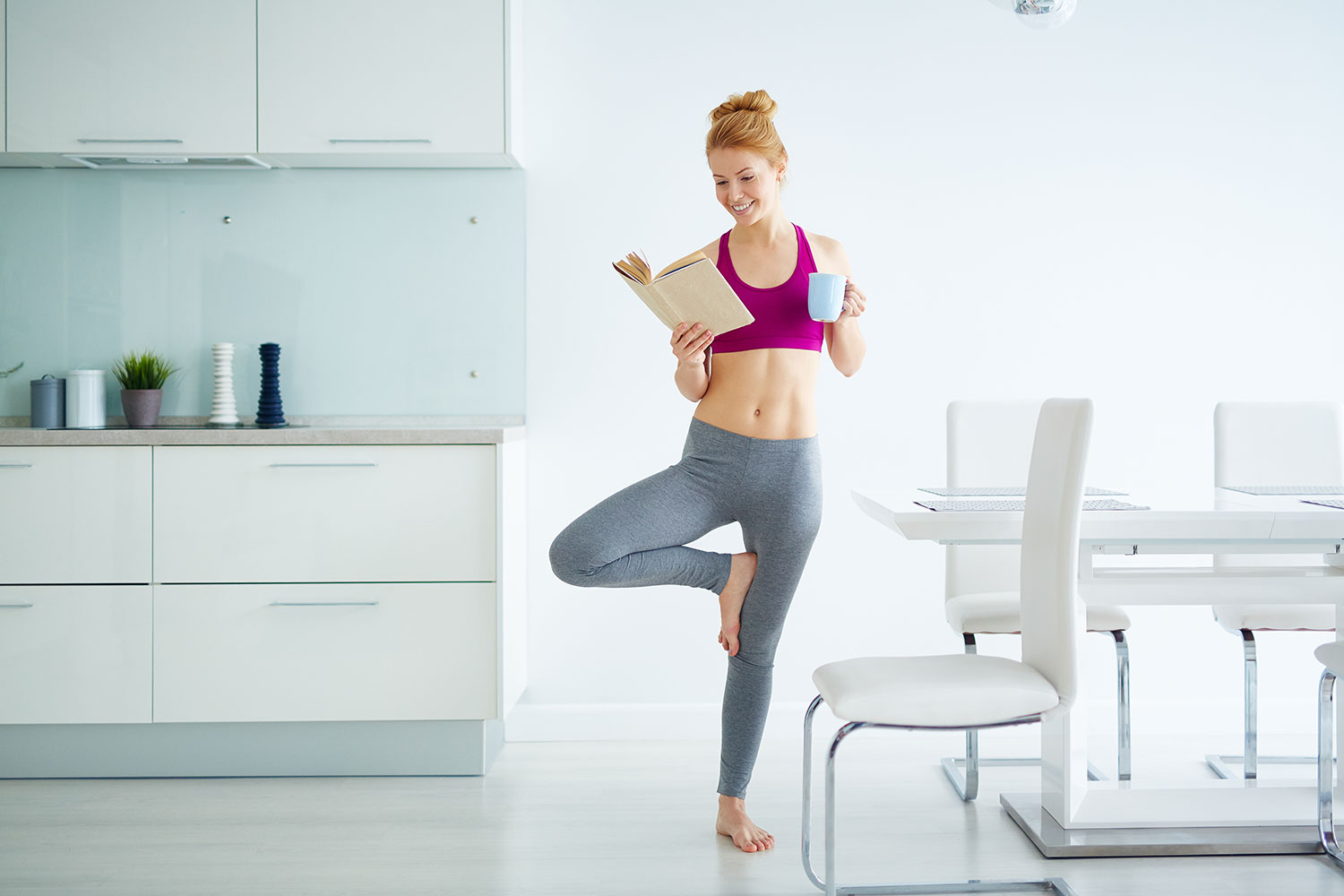 Reading opens your mind to a world of knowledge, stories, and perspectives.
This is a list of books on various topics that will likely spark the interest of any yoga practitioner. Whether for ertainment, reflection, education, or just curiosity, I hope this list of books inspires you.
Barbara Fredrickson believes in accumulating "micro-moments of positivity," such as interactions with children or pets, or just a morning cup of coffee. The theory is that these small moments result in a better sense of wellbeing . This book also covers Fredrickson's theory of "shared positivity."
The research that Dr. Fredrickson and others have done demonstrates that the extent to which we can generate positive emotions from even everyday activities can determine who flourishes and who doesn't. More than a sudden bonanza of good fortune, repeated brief moments of positive feelings can provide a buffer against stress and depression and foster both physical and mental health. Jane Brody, The New York Times
Simply put, the concept indicates that positive experiences or emotions shared with one or more people have produce greater health benefits than those experienced alone.
Roots of Yoga by Jim Mallinson & Mark Singleton
As implied by the title, Roots of Yoga is about the origins of yoga. It is an important read for anyone looking to deepen their understanding of the practice, as well as its history. As new yoga studios and styles emerge, each swankier and more modern than the last, it is important to remember the history of this practice.
This book is an accessible guide to the chakra system that anyone with interest in the topic ought not overlook. Judith doas a wonderful job of keeping the reader intrigued and learning about ways to balance the chakra system with plenty of ideas on how to incorporate it into daily life.
You may have seen the Reese Witherspoon flick based on this book. If you haven't read it, it's a must read. Wild is a riveting biography about a woman's solo journey along the Pacific Crest Trail. This is a great read for relating and reflecting our own personal journeys through life.
A #1 New York Times Bestseller, The Universe Has Your Back talks about taking some of the weight off our shoulders and acknowledging the power of the universe. Gabrielle Bernstein in her writing provides teachings, stories and ways of removing roadblocks holding us back from happiness, love, direction, and desire in our everyday lives.
My commitment with this book is to wake up as many people as possible to their connection to faith and joy. In that connection, we can be guided to our true purpose: to be love and spread love. These words can no longer be cute buzz phrases that we merely post on social media. Rather, these words must be our mission. The happiness, safety, and security we long for lies in our commitment to love. Gabrielle Bernstein
To "transform fear to faith," Bernstein has helpful mantras, meditations, stories, information, and words to provoke thoughts  and encourage your own transformations. However, this book is not only for people seeking transformation, it can help us all as it sheds light on all areas of life.
The Yoga Sutras of Patanjali are a collection of 196 sutras (aphorisms) that were compiled by Patanjali sometime between the year zero and 400 CE (the exact time of Patanjali's life in unknown). Today's sutras found in English are all translations and adaptations, as original sutras were written in Sanskrit. One of the more popular translations is done by Sri Swami Satchidananda.
The Bhagavad Gita is the text found at the heart of the Hindu tradition. This piece tells the story of the dialogue between Arjna, the hero, and Krishna, his charioteer that is personified as God. The renowned American author, T.S. Elliot, called the Bhagavad Gita "the greatest philosophical poem after Divine Comedy."
Thich Nhat Hanh's writing is clear, meaningful, and nothing short of beautiful. In The Miracle of Mindfulness we learn about the skill of mindfulness with a wealth of tips and practices for improving our own.
Big Magic by Elizabeth Gilbert
Elizabeth Gilbert, author of the popular book Eat, Pray, Love, brings an inspiring and creativity boosting read, Big Magic.
A creative life is an amplified life . It's a bigger life, a happier life, an expanded life, and a hell of a lot more interesting life. Living in this manner- continuously and stubbornly bringing for the jewels that are hidden within you- is a fine art, in and of itself. Elizabeth Gilbert
This book promotes living creatively and authenticity by helping readers shed light on what really matters when we are creating and the amazing beauty of doing what it is that only we uniquely can do.
It is pretty likely that you have already heard of Brene Brown, or at least heard of the viral TED talk she gave in 2010. This book is about what that TED talk was about, sickness and misery coming from the lack of being vulnerable, and keeping us from love and connection, what we long for. This book, along with the other books Brown has authored, awakened my perspective and awareness to better know when I am avoiding being vulnerable and how that is affecting my life. If you have read this book but not the others, I highly recommend continuing to read the series (seriously, Brene Brown's books are awesome):
I Thought It Was Just Me (but it isn't): Telling the Truth About Perfectionism, Inadequacy, and Power
The Gifts of Imperfection: Let Go of Who You Think You're Supposed to Be and Embrace Who You Are
Daring Greatly: How the Courage to Be Vulnerable Transforms the Way We Live, Love, Parent, and Lead
Rising Strong: The Reckoning, The Rumble, The Revolution
Braving the Wilderness: The Quest for True Belonging and the Courage to Stand Alone
Dare to Lead: Brave Work. Tough Conversations. Whole Hearts.
Women Who Run with the Wolves: Myths and Stories of the Wild Woman Archetype by Clarissa Pinkola Estes
This book is one personally the most influential that I've read, and I've gone back to read it a couple times or several times for some excerpts.
Be wild; that is how to clear the river. The river does not flow in polluted, we manage that. The river does not dry up, we block it. If we want to allow it its freedom, we have to allow our ideational lives to be let loose, to stream, letting anything come, initially censoring nothing. That is creative life. It is made up of divine paradox. To create one must be willing to be stone stupid, to sit upon a throne on top of a jackass and spill rubies from one's mouth. Then the river will flow, then we can stand in the stream of it raining down. Clarissa Pinkola Estes
It is powerful in this book to read and learn about the archetype of the wild woman. The mood is freeing and liberating to the wild woman inside each female, promoting us to follow what it is that calls and nourishes our soul.
Light on Yoga has often been referred to as "The Yoga Bible" because of the information on alignment and how to practice well. Iyengar's teaching are alignment based, and he strived to make yoga accessible to everyone by breaking down each pose to instruct clearly.
The Mind Illuminated is a science and research-based guide to meditation from the mind of a neuroscientist. This book is great for anyone who is thinking of starting a meditation journey, or has already been practicing meditation for some time. By breaking things down into a 10-stage program, providing illustrations, tables, and charts, the book is easy to follow and is accessible to practitioners of all levels.
This book is written by M.D. and zen teacher, Jan Chozen Bays, and has simple practices to help us become more mindful in each day. Bays' approach, I found, promotes becoming more mindful in the mundane, daily life with exercises like noticing your posture and moments taken for deep breathing throughout the day.
Being translated into over 30 languages, this book is on the shelves of practitioners all over the world. It takes readers on a journey to find their deep, true self. The introduction alone influenced me with Tolle's reflection of how he got to where he is today, having the realization of the "I" and the "self" being two different entities. In fact, only one of them is actually real, Tolle says. This is an inspiring, fascinating, and relatable book to be applied in our daily lives.
This book is eye opening to the ways that trauma impacts lives in ways deeper than we tend to believe. Trauma researcher Alicia F. Lieberman states, "The body keeps the score is masterful in bringing together science and humanism to clearly explain how trauma affects the whole person. Bessel van der Kolk brings deep understanding to the pain and chaos of the trauma experience. The treatment approaches he recommends heal the body and the mind, restoring hope and the possibility of joy. One reads this book with profound gratitude for its wisdom."
Baron Baptiste, the founder of Baptiste Power Yoga, wrote this New York times, Wall Street Journal, and USA Today Bestseller. His method of yoga that blossomed a little over a decade ago and has become one of the most popular influencers in recent years.
This book will shine new light on your journey, ignite your practice with new power, inspire new possibilities for growth, and infuse your life with the grace and confidence you seek. Baron Baptiste
This book teaches readers to bring awareness to what goes on in our bodies and minds after getting into a pose. He encourages to notice what is "imperfect," the discomfort, comfort, and all that is going on in your entire being – that is where the transformation occurs.
Anodea Judith and Seene Vega worked together to bring together yoga, psychotherapy, movement, and ritual. With this unique combination, the authors map out techniques and ways of therapeutic personal growth, healing, and metamorphosis.
If the title didn't already make you smile and wonder what those 7 reasons are, then maybe try at least giving it a read. Ross writes of how each human being is inherently happy. But, that the purity of our true self, where our inherent happiness lies, becomes clouded and masked by living with worry, stress, societal standards, lack of gratitude and mindfulness. Ross shares his expertise of using yoga, meditation, food, and wholeful living to knock off the dust.
Ana Forrest is the founder of Forrest Yoga, combining asana, yoga traditions, and Native American rituals to heal the body, mind, and spirit. This book outlines Ana's journey and guides readers on their own healing journeys (focusing on addition, eating disorders, chronic pain,and illness).
Donna Farhi is an internationally known yoga teacher, writer with yoga journal, and has authored this book that has become a classic for yoga practitioners and teachers all over the world. This is a "holistic guide to yoga" that breaks down different asanas and explains how yoga enhances the mind, body, and spirit connection as a whole.
Yoga Anatomy is awesome! (To me, at least, a self-proclaimed anatomy and physiology geek). If you have interest in the body itself, check this book out. Leslie Kaminoff emphasizes the power of the breath and how it is the foundation of everything we do and that goes on in our bodies. So, his key point is that each movement in yoga should begin with the breath. With that, he breaks down each pose by mapping out the body and the muscles that are being used in each pose. The way that Kaminoff writes evokes curiosity to become aware of the amazing ability of our bodies.
I love the premise of this book, to encourage a yoga practice that fits you rather than trying to meet outside standards that are not for us, even in yoga. Rebecca Pacheco is a popular blogger, teacher, and writer that promotes the uniqueness that yoga is to each and every individual and believes that each individual's path should be celebrated. In this book she makes ancient yogic traditions and teaching accessible to the "modern-day yogi" to relate to and be "genuinely rooted in the world which we live today."
Attention Kundalini lovers current and potential! Gurmukh is an internationally renowned yoga teacher and has written this book to teach the spiritual and physical practices of Kundalini yoga, as taught by Yogi Bhajan, who brought Kundalini yoga to west several decades ago.
Love is the ultimate state of human behavior where compassion prevails and kindness rules. Yogi Bhajan
She illustrates and teaches basic and also more complex principles of Kundalini yoga with mapping of the 8 Chakras, the energy centers of the body. This book increases creativity, intuition, compassion, health, and prosperity with teaching ways of change to heal and grow in each day.
Ayurveda has deep roots in the yoga tradition as a way of living through using your own constitution, or dosha, to determine the best way of living and healing oneself with diet, behaviors, and overall style of life. This book outlines the different constitutions and the healing science of Ayurveda to help readers benefit their life to live healthfully, happily, and balanced.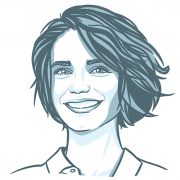 Rebecca James
Having been a teacher's assistant at over 50 yoga teacher trainings worldwide, Rebecca Rebecca has a firm grasp on the fine art of yoga and meditation. In her work, she carefully reflects on a vast expanse of knowledge to help others find peace in both body and mind.