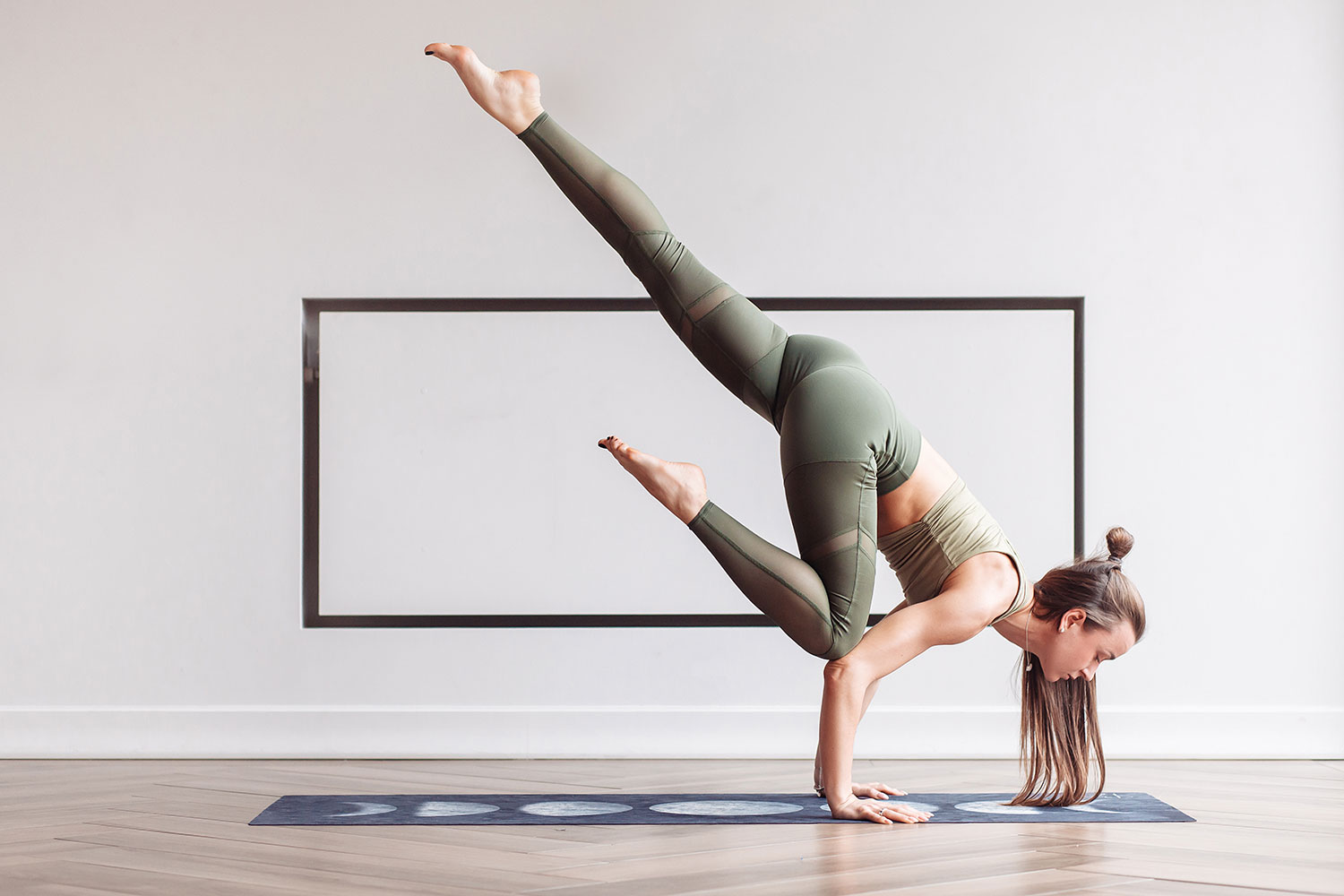 People often equate working on their core strength to achieving rock hard abs, but there is actually a lot more that can be attributed to a strong core. Your core—which includes the muscles in the abdomen and back—is the foundation of your body, and is responsible for a wealth of functions. A weak core can make you easily fatigued, more prone to injury, less able to perform daily tasks…the list goes on. If you want to strengthen both your yoga practice and how you function in your daily life, you need to put in the work towards building up your core strength.
Build Up Your Stamina to Hold Yoga Postures Longer
Start to think about some of the basic, most practiced yoga postures, like Downward Facing Dog (Adho Mukha Svanasana), Tree Pose (Vrikshasana), or Warrior II (Virabhadrasana II). What do these all have in common? They all engage the core to some degree. Virtually all yoga poses require some use of the core, whether it is central to the pose or just helps you keep your balance and posture as other parts of your body do the heavy lifting. The stronger your core is, the more stamina you will have to hold postures for a longer amount of time, and you will expand the boundaries of your practice.
Prepare Yourself for Challenging Yoga Postures
While building up your stamina to hold postures longer is great, you'll also want to start exploring the more challenging poses. By strengthening your core, you will be better prepared to approach the more difficult poses—and you'll likely be much more successful at practicing them. If you are looking to advance into poses like Handstand (Adho Mukha Vrksasana), Dancer Pose (Natarajasana), Scorpion Pose (Vrischikasana), or any intimidating arm balance, you will need a solid core as your foundation.
Improve Your Posture
Weak core muscles directly affect your posture. As the foundation of your body, your core is essential to your posture. Specifically, the abdominal muscles and lower back support your spine and pelvis, keeping them in place. If your core muscles aren't strong enough to actually support the weight and movement of these areas of your body, your posture begins to suffer. In order to consistently maintain a healthy posture with a straight spine and pushed back shoulders, you need to build the core strength to maintain it.
Find Your Balance
Balance is not only essential to your yoga practice, but it is also part of your day-to-day life. Your core plays a huge part in allowing you to stay upright and stable throughout your day, whether you are performing a complicated yoga pose or simply walking down the street. If you want to test your balancing abilities, you can try standing on one foot with your eyes closed. If you are unable to stay here for more than ten seconds, your core could benefit from some targeted exercises. You core muscles stabilize and serve as the foundation for your entire body, so if you want to improve your balance, you need to go right to the source.
Prevent Injuries On and Off the Mat
Ample core strength has been shown to help prevent injuries, both in athletic pursuits and when doing everyday tasks. In one study of athletes who participate in tennis, swimming, and volleyball, it was found that the subjects with greater core stability reported less shoulder injury incidents, which are particularly common in these sports. A weak core can lead to overall injury in any area of the body as it leads to less stamina and more fatigue, so it is important to maintain stable core muscles.
Reduce Back Pain
Back pain can be at least partially due to weak core muscles. Your abdominal muscles are the front anchor of the spine, so if they are weak, the body parts supported by your spine can suffer—perhaps most notably being your back muscles. Core strength training has been studied in relation to chronic low back pain, finding that it can play a part in reducing pain and lessening the chance of back injury.
Protect Your Inner Organs
When you think of your core, you will notice that there isn't much bone structure in the area, but there is a lot that needs to be protected. That is where strong core muscles come into play. There are four main abdominal muscle groups that cover your internal organs: the transversus abdominis, the rectus abdominis, the external oblique muscles, and the internal oblique muscles. These play a major role in keeping your internal organs, central nervous system, and vital veins and arteries protected from outside activities that could cause damage to them. By building up these four main muscle groups, you are better prepared to keep these parts of your body safe from potential dangers.
Support Your Spine
Just like how your core protects your internal organs, it is also responsible for supporting your spine. As noted, the abdominal muscles provide the front anchor to the spine. Your spine and core work in tandem, helping you to move throughout your day with ease and without pain—so long as they are both strong, supported, and functioning healthily. A core that is strong helps ensure that your spine stays supported in all this movement, and makes it so it avoids strain or injury.
Protect Your Knees
They may seem distant from your abdomen and back, but even your knees are protected by a strong core! A set of core muscles around your hip joints help to protect the knees by keeping them aligned properly. A study has found that participants with knee issues who did core strengthening exercises were better able to rehabilitate their issues. Another study found that women with knee problems had strength levels in their hips and outer-thighs that were nearly 30% lower than those with healthy knees.
Promote Better Breathing Through Diaphragm Support
The diaphragm is a large, dome-shaped muscle that is located at the top of your core, beneath your lungs. It is the most productive muscle needed for breathing. The abdominal muscles play a key part in the use of the diaphragm, as they help move it to give you the power to deeply inhale and exhale. As such, your diaphragm needs a strong core if you want to maximize your breathing potential. The weaker your core, the less support you have to promote deep breathing—which is essential both on the yoga mat for deep relaxation and inner connection, and off the yoga mat for everyday functioning.
Do The Things You Love Without Issue…
As you can see, your core plays a role in the healthy functioning of nearly every region of your body. If you want to participate in the things you love, like yoga or hiking or swimming, you'll need a core that can create a foundation to support you in these endeavors. A strong core helps you breathe through your yoga practice, avoid injuries as you are out swimming, and maintain your balance when you are hiking through rugged terrain. It allows you to do all of these things with more stamina and less fatigue, and overall will lead to a more satisfying quality of life.
…As Well As The Things You Need to Do
Of course, on the flip side, a strong core will also help you do all of the things that you don't exactly love to do, but need to do in order to keep your environment running smoothly. Considering your core helps you balance, move about, and even just walk down the street, it plays a huge part in doing physical work. Gardening, fixing things around the house, doing maintenance on your car, and cleaning your home will all be made far easier tasks with a strong core.
Enhance Your Other Physical Workouts
Runners looking to move to the next level in their practice will be able to push their abilities beyond their limits with dedicated core training. A study found that runners who did six weeks of core strength training were able to increase their speed in a 5000 meter run. Looking to beat your mile time? Start with your core.
It is Necessary to Build Strength Anywhere Else
Your core is the center to essentially any exercise practice you participate in. If you want to go for a run, your core keeps you upright and protects your spine and knees. If you want to lift weights, your core keeps you stable and protects your back. If you want to go surfing, your core keeps you balanced. As you are looking to build up your strength elsewhere in your body, you need to make sure your core is also getting the necessary, consistent engagement it needs to help you push your workouts further. As your core gets stronger, the rest of your body will follow suit.
Promote Overall Well-Being
When it comes down to it, a strong core simply promotes a better quality of life. It allows you to complete your daily tasks with ease, take your fitness to the next level, explore new activities, and do the things you love. A strong core is responsible for helping you both look and feel good, and your overall well-being will greatly benefit.
Whether you are looking to amp up your yoga practice, log a better time on the track, or just improve how you function in your day-to-day activities, anyone can benefit from strengthening their core. As the foundation to practically any movement your body makes, it is essential to dedicate consistent time to strengthening your core in order to look and feel great—as well as access your body's fullest potential.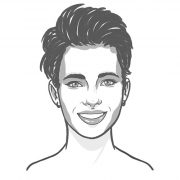 Amanda Carter
Yoga, meditation, and spirituality are at the top of the list for writer and former nutritionist Amanda Carter. This devoted practitioner enjoys writing about health and wellness just as much as she enjoys living it.