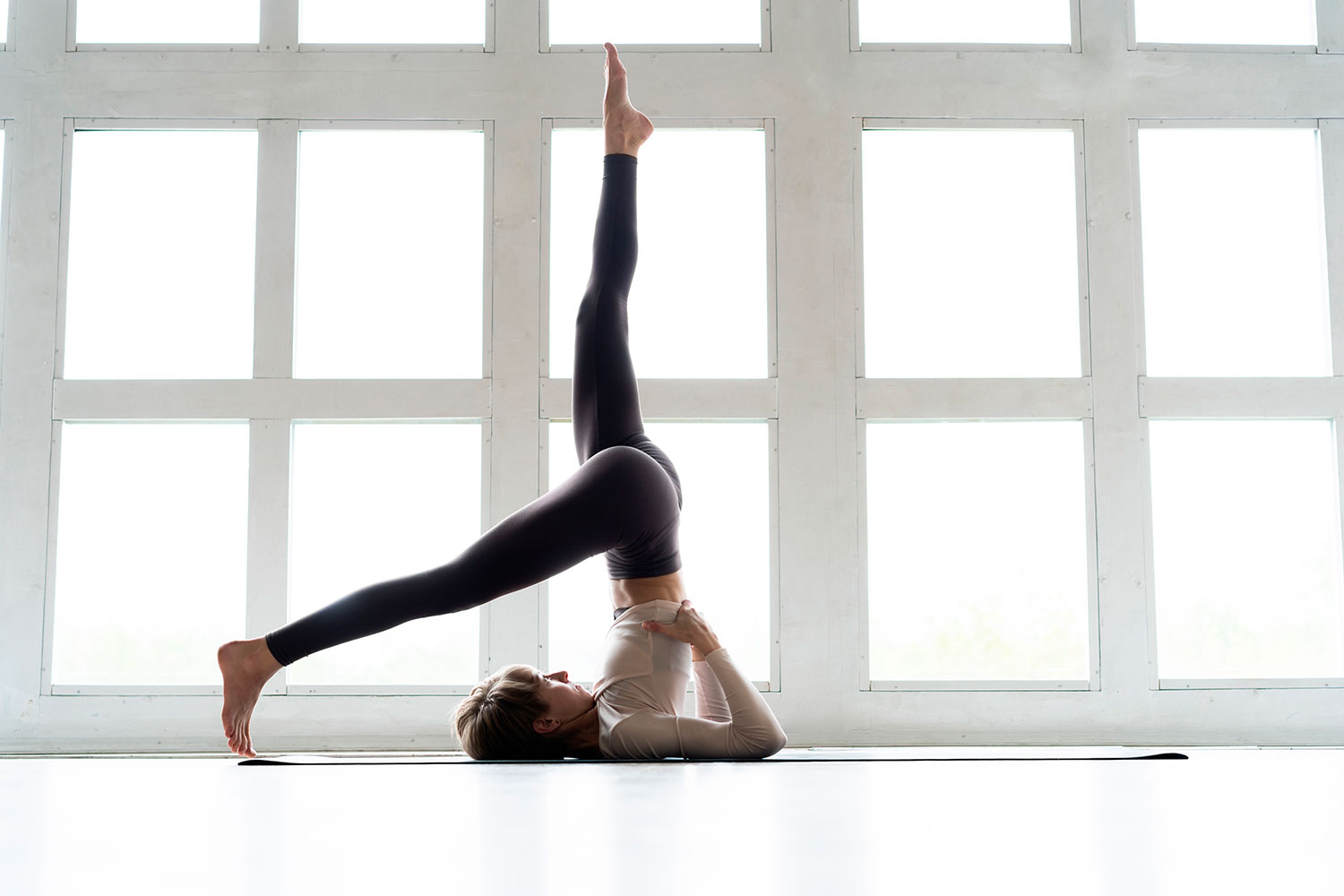 Portugal has long been a favourite destination of Northern European holiday-makers looking to escape the winter doldrums. It has one of the warmest climates in Europe, and manages to have both a low cost of living and a relatively high quality of life, two things that don't always go together.
From the legendary terraced vineyards of the North, to the glamorous beaches of the South, there's lots to explore. It's a region steeped in history, with ancient roman temples and medieval churches mingling with modernist architecture and rustic country villas. However, most tourists tend to flock to the Algarve, along the Mediterranean coast, for it's legendary sunset views and some of the best surfing in Europe.
Lately, Portugal has become a real hot spot for the spiritual scene, with a host of communes, ashrams and retreat centres establishing themselves here. Among the most famous are Monte Sahaja, the community founded by the popular, internet-savvy Advaita Vedanta teacher Mooji, and Tamera, an experimental intentional community with a focus on ecological issues and political decentralization.
But not all of the yoga retreats here are in quite so serious a vein. The vast majority of them are located on the seaside, and almost all offer a combination of yoga and surfing in a casual atmosphere, with plenty of time for making new friends and fun in the sun.
Portugal is a collision of tradition and modernity, where laid-back village life meets modern boho chic. It might be the best place in Europe to do a yoga retreat right now, especially if you're a bit budget conscious, if you need to hang ten whenever the opportunity presents itself or if it's January and you live in Germany.
Here are our picks for the best yoga retreats in Portugal for 2019: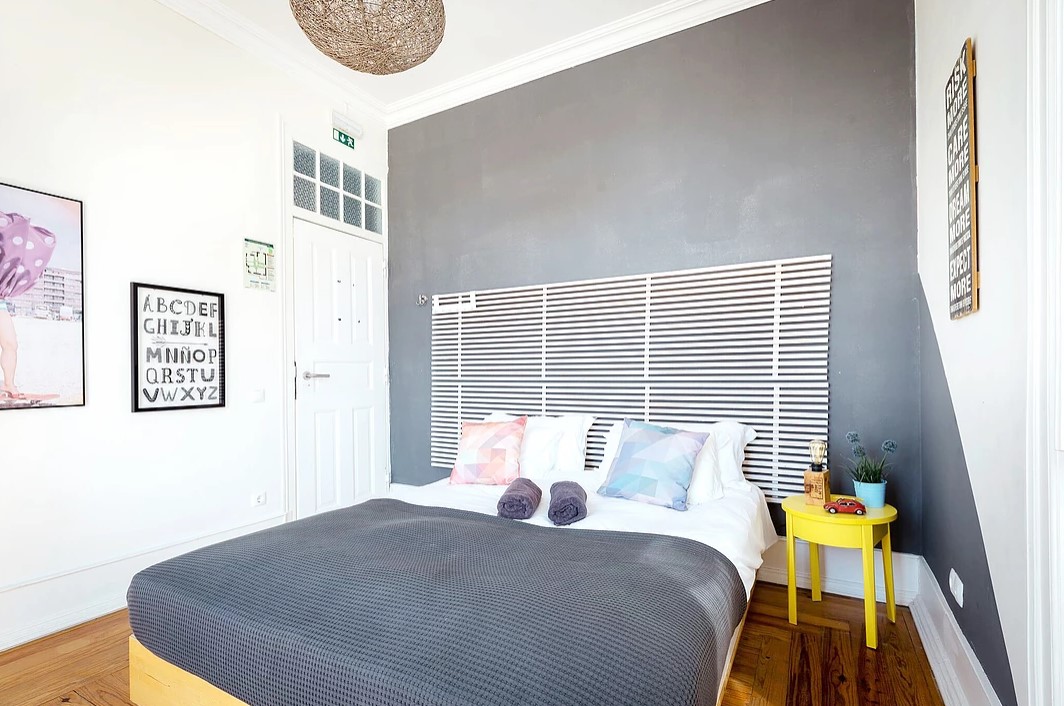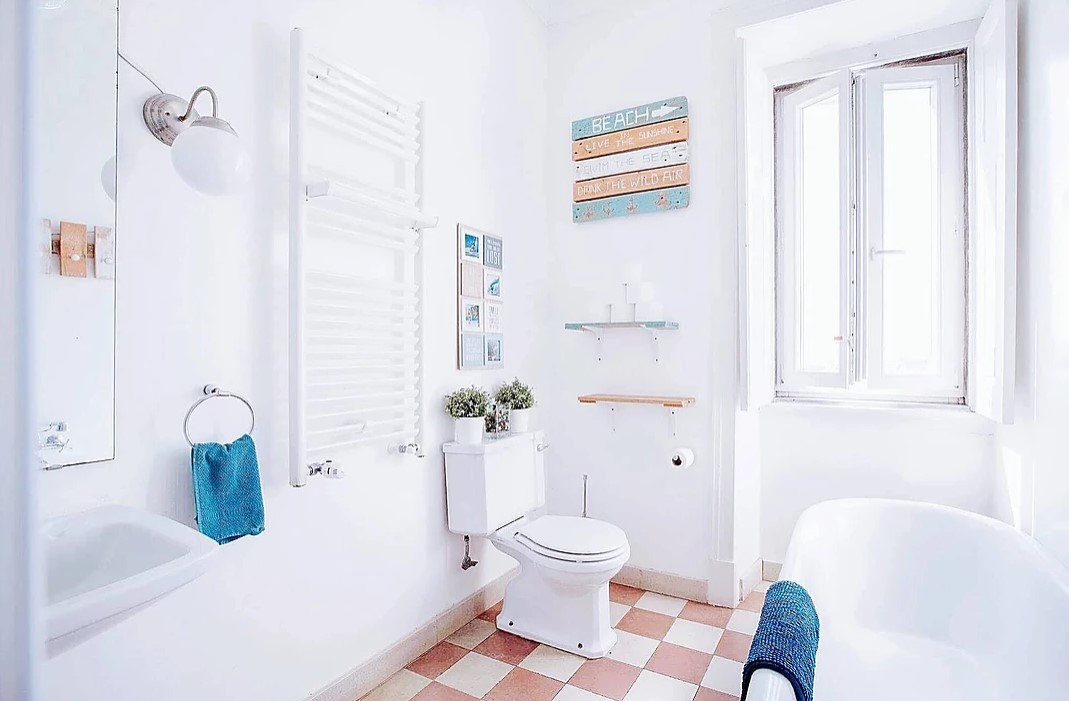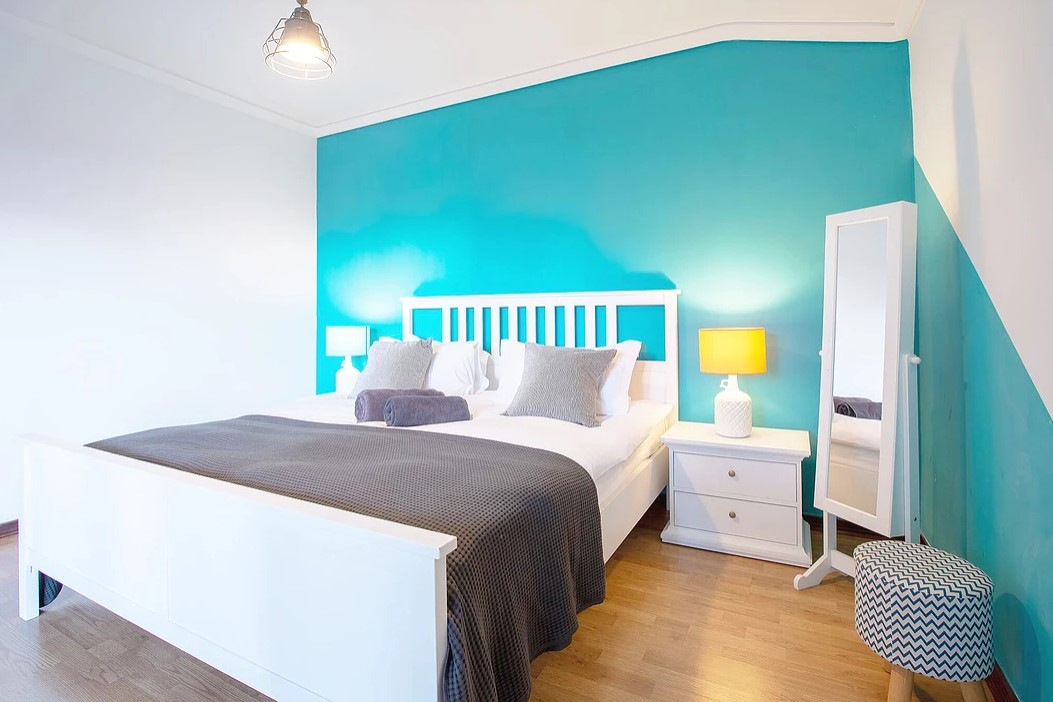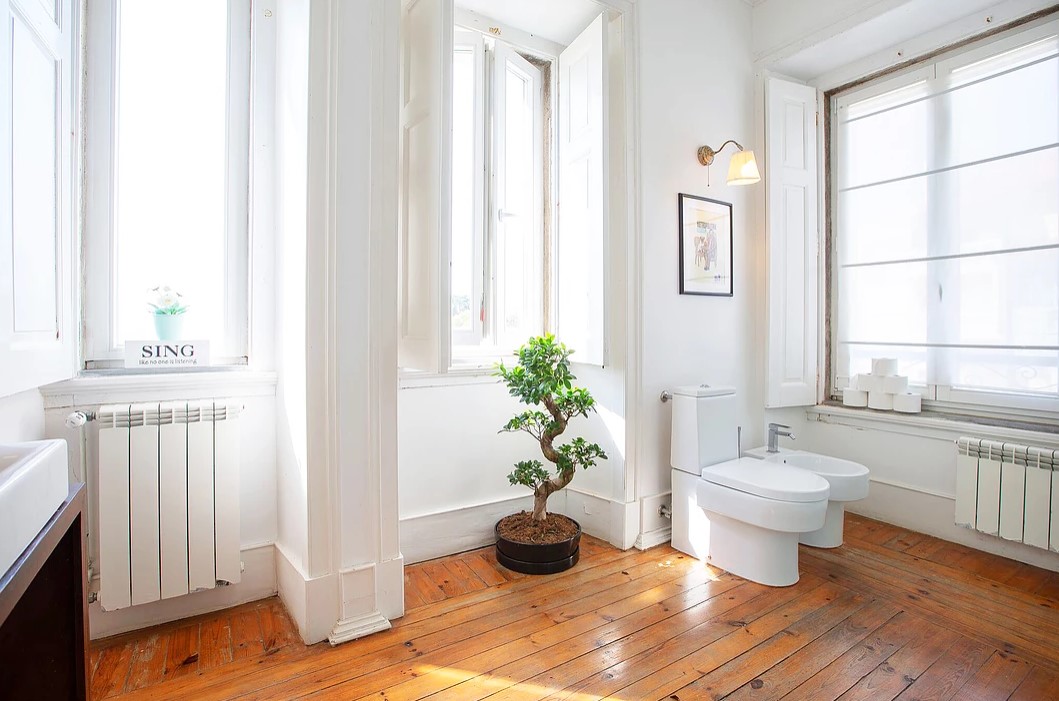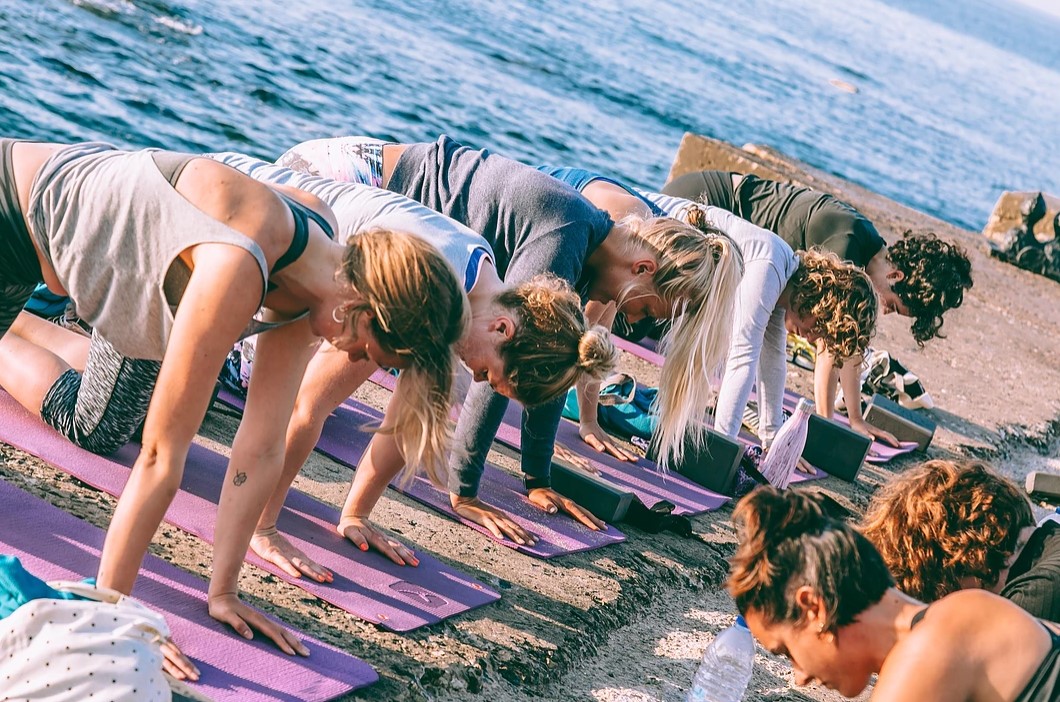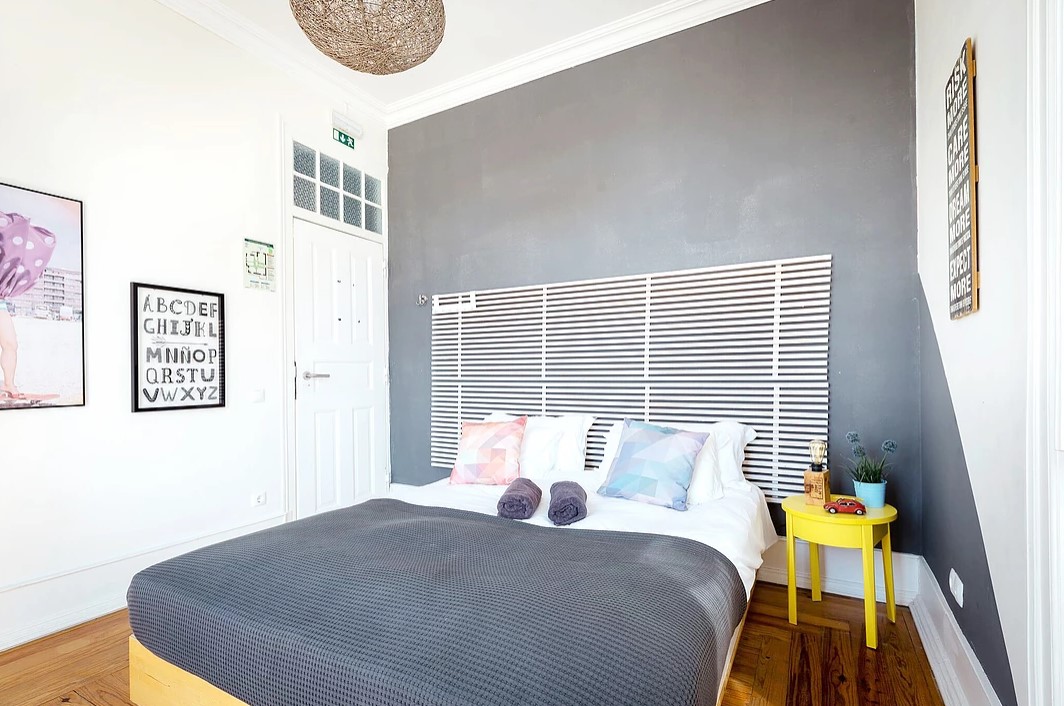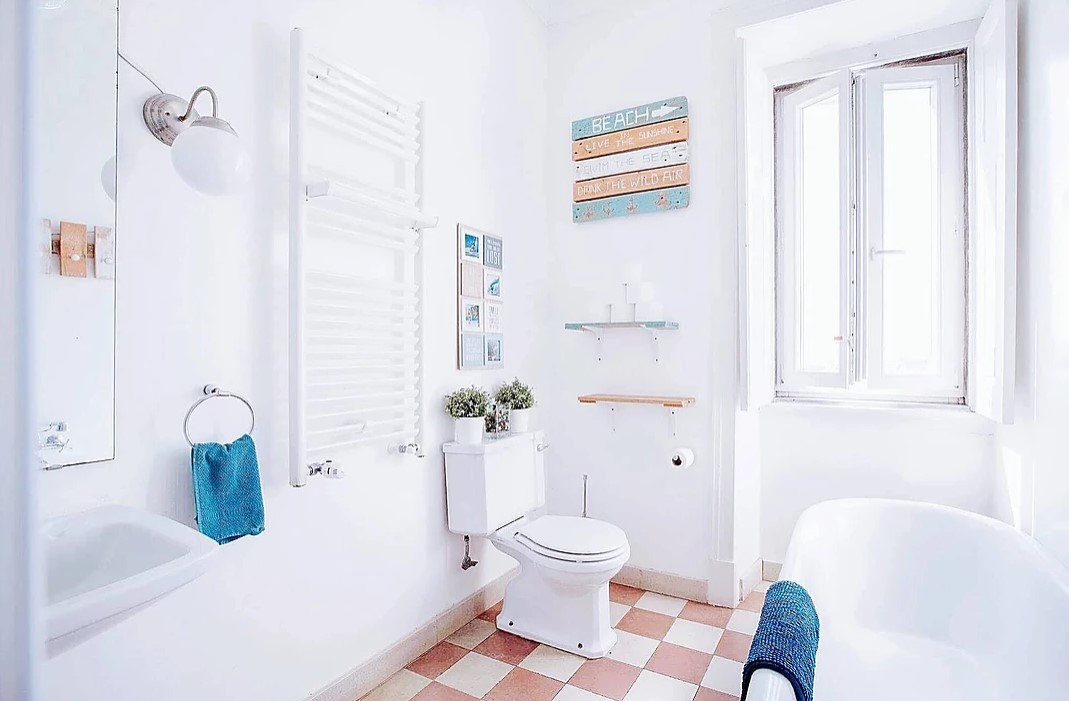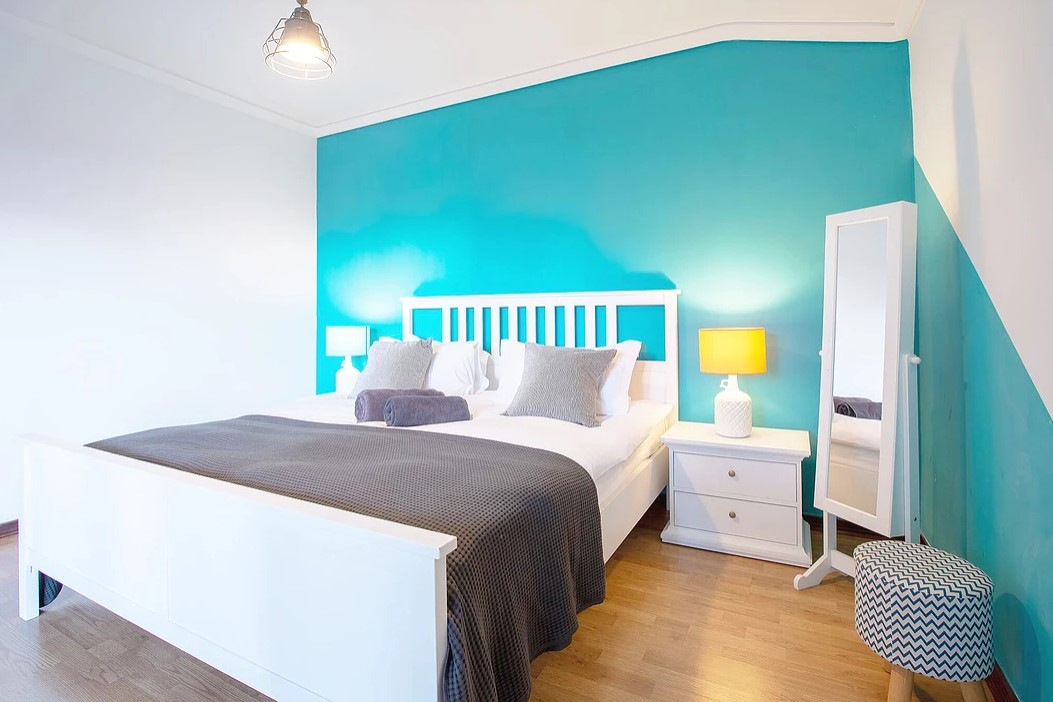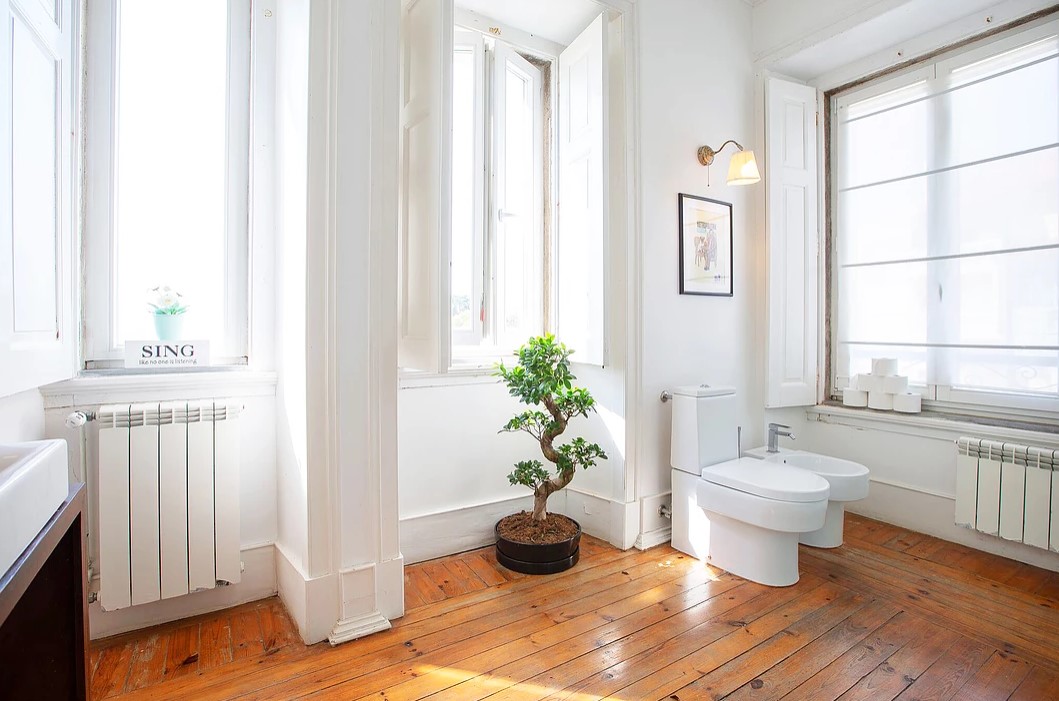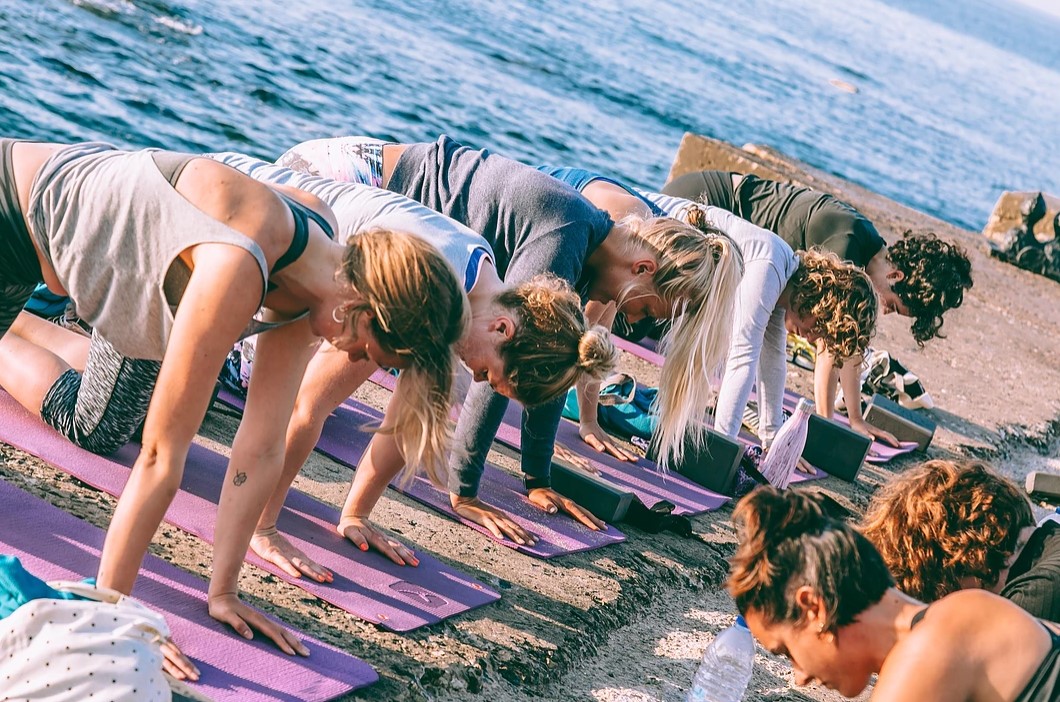 I know. I know. When you imagine a beautiful, world class yoga retreat centre the first name that pops into your head is The Salty Pelican am I right? Yeah…probably not, but that's just because The Salty Pelican is no ordinary retreat centre, and it's at the top of this list for a reason.
Located in the seaside resort town of Cascais, the heart of the Portuguese Riviera, The Salty Pelican has staked it's claim as one of the most popular surf and adventure camps in Portugal.
Program: Run by 3 long-time world travellers who understand the backpacker lifestyle and cater to the needs of travellers on any budget, The Salty Pelican specializes in combination surf and yoga retreats that feature daily surfing, twice daily yoga classes, massage sessions and complimentary breakfast. All this in a chilled-out community of positive, like-minded people.
What We Like: As a bonus, when you stay at The Salty Pelican you also get free access to a long-board skateboard to zoom around on. Radical!
Cost: Starting at 255 USD
Madrid 6, 2765-419 Cascais, Portugal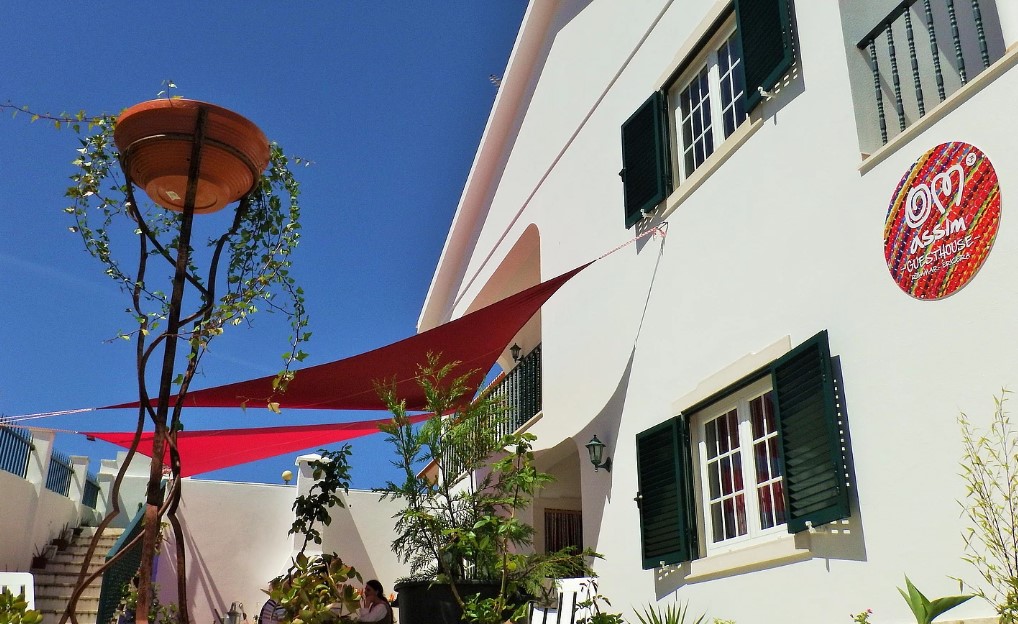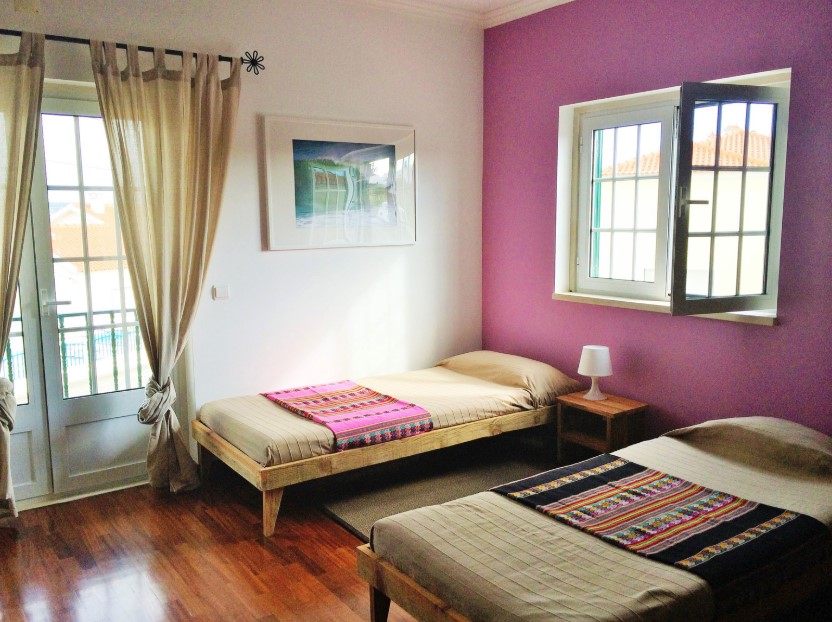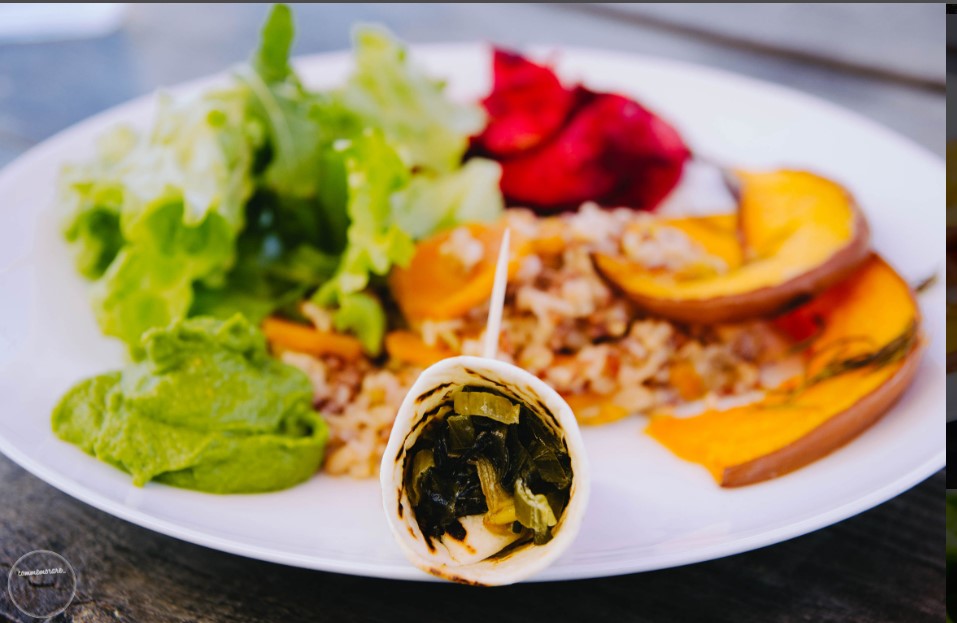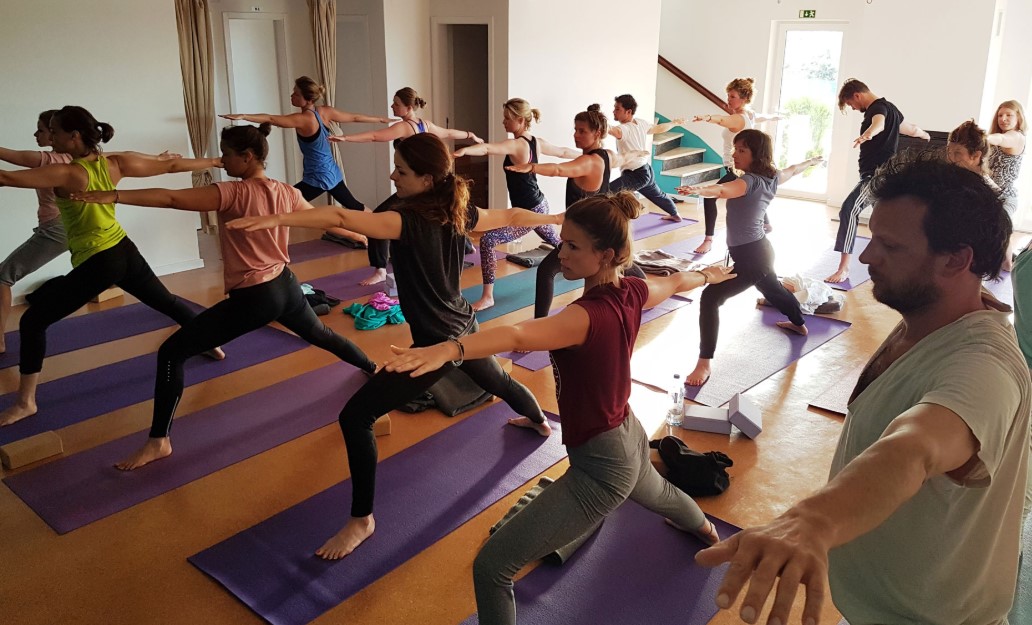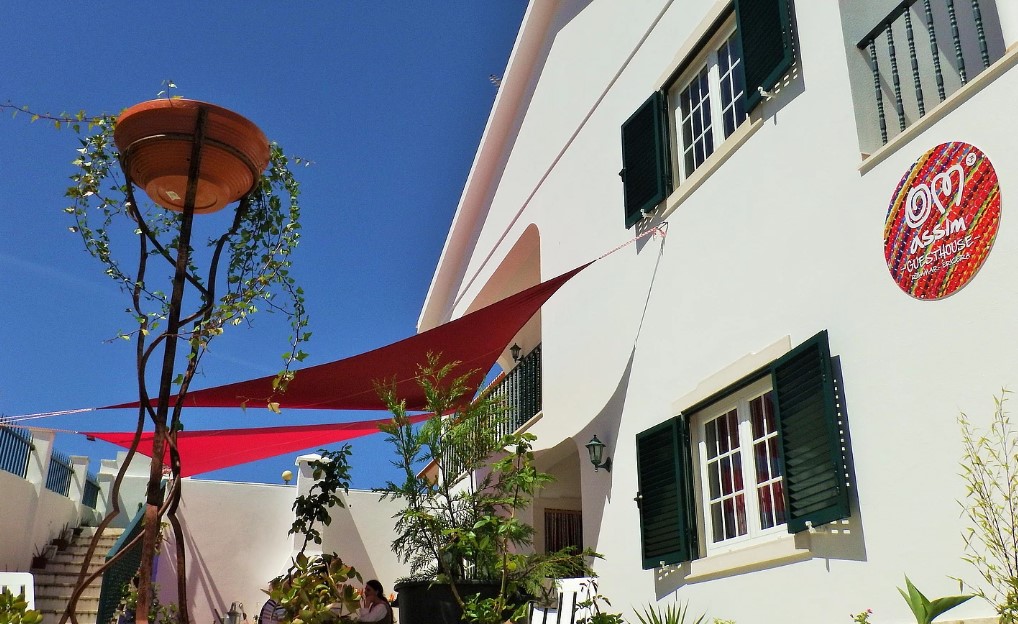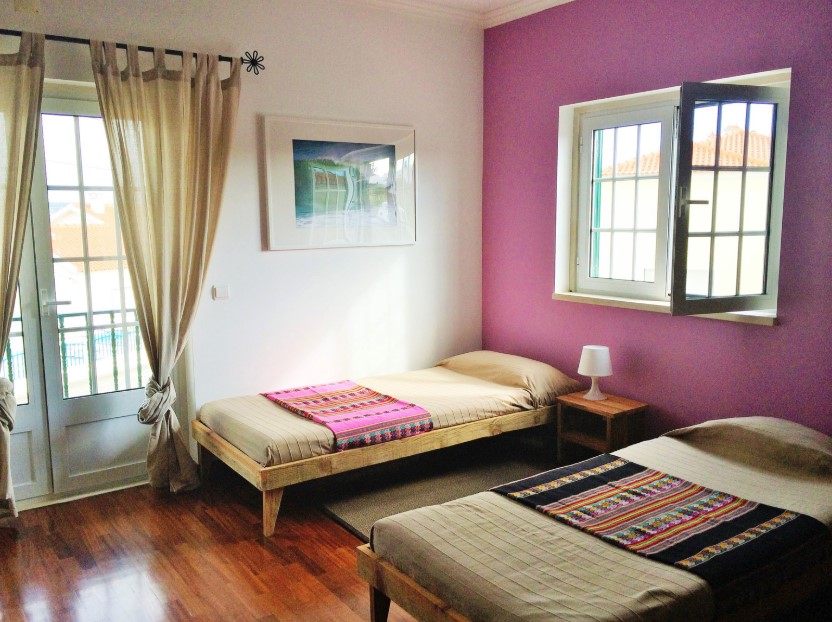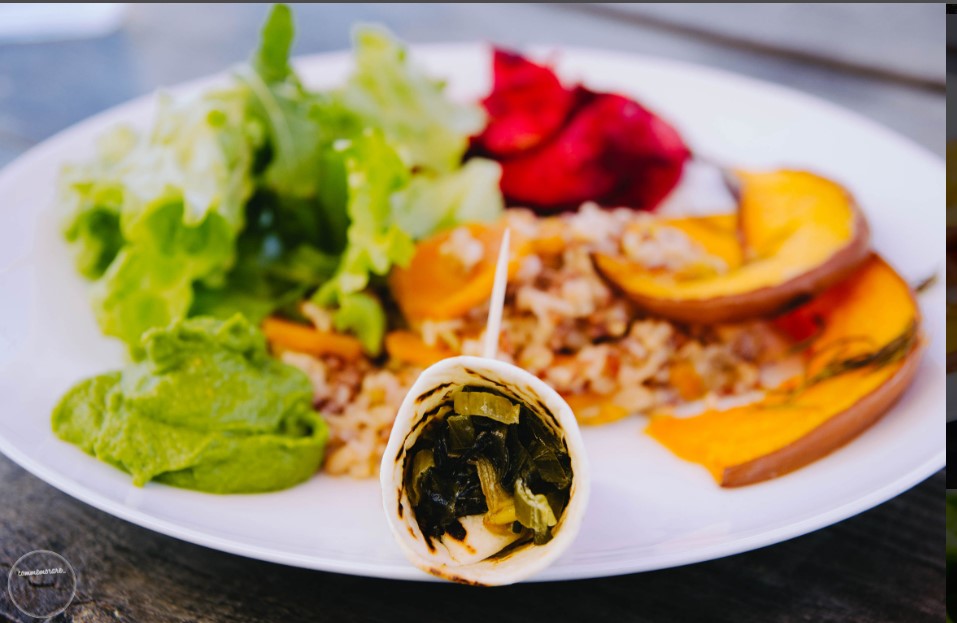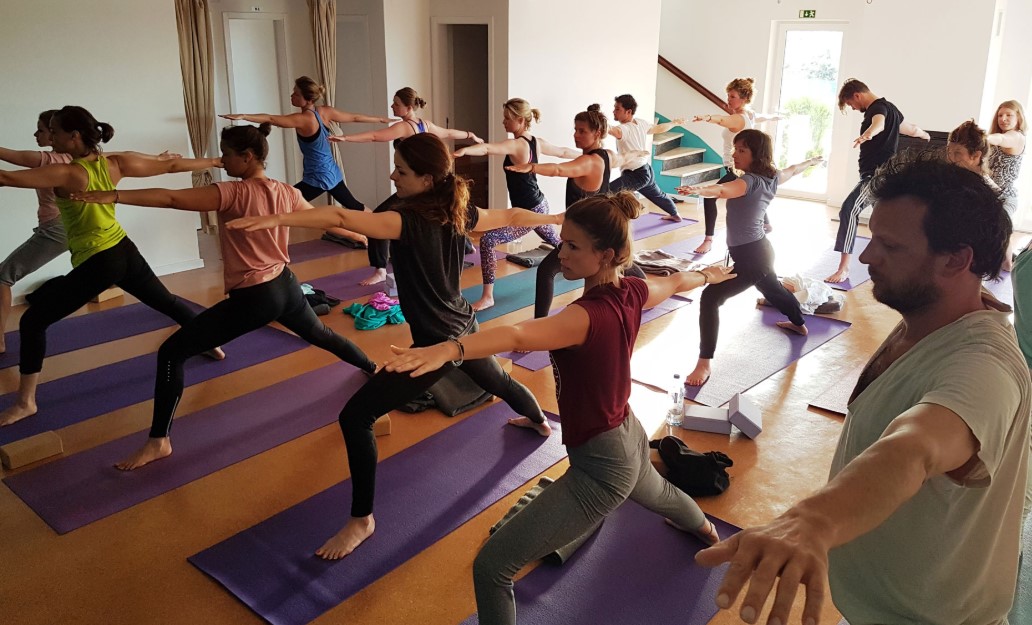 Ericeira, about 35 kilometres northwest of Lisbon, is home to the Ericeira Surfing Reserve, a protected area set aside specifically for the ideal surf conditions there. It was the first such established area in Europe and the 2nd in the entire world.
They have teamed up with Progress Surf School, one of the leading surfing schools in Ericeira, to provide surfing lessons to their retreat participants, so you know you're getting reliable and safe education from a leading provider.
Program: Om Assim Guesthouse is a quaint complex of 3 large houses which offer shared accommodations in a relaxed home-stay environment. They hold Vinyasa Flow and Restorative Yoga classes in their shala and they offer a variety of retreat packages most of which include daily yoga. They also hold a daily meditation class at 5:30 pm every day.
What We Like: Eduardo, one of the guesthouse owners, is also a vegetarian chef, and their on-site restaurant serves up a delicious buffet that can be easily adapted to specific dietary requests.
Cost: 543 – 1,364 USD
das Taipas 2, 2640-068 Santo Isidoro, Portugal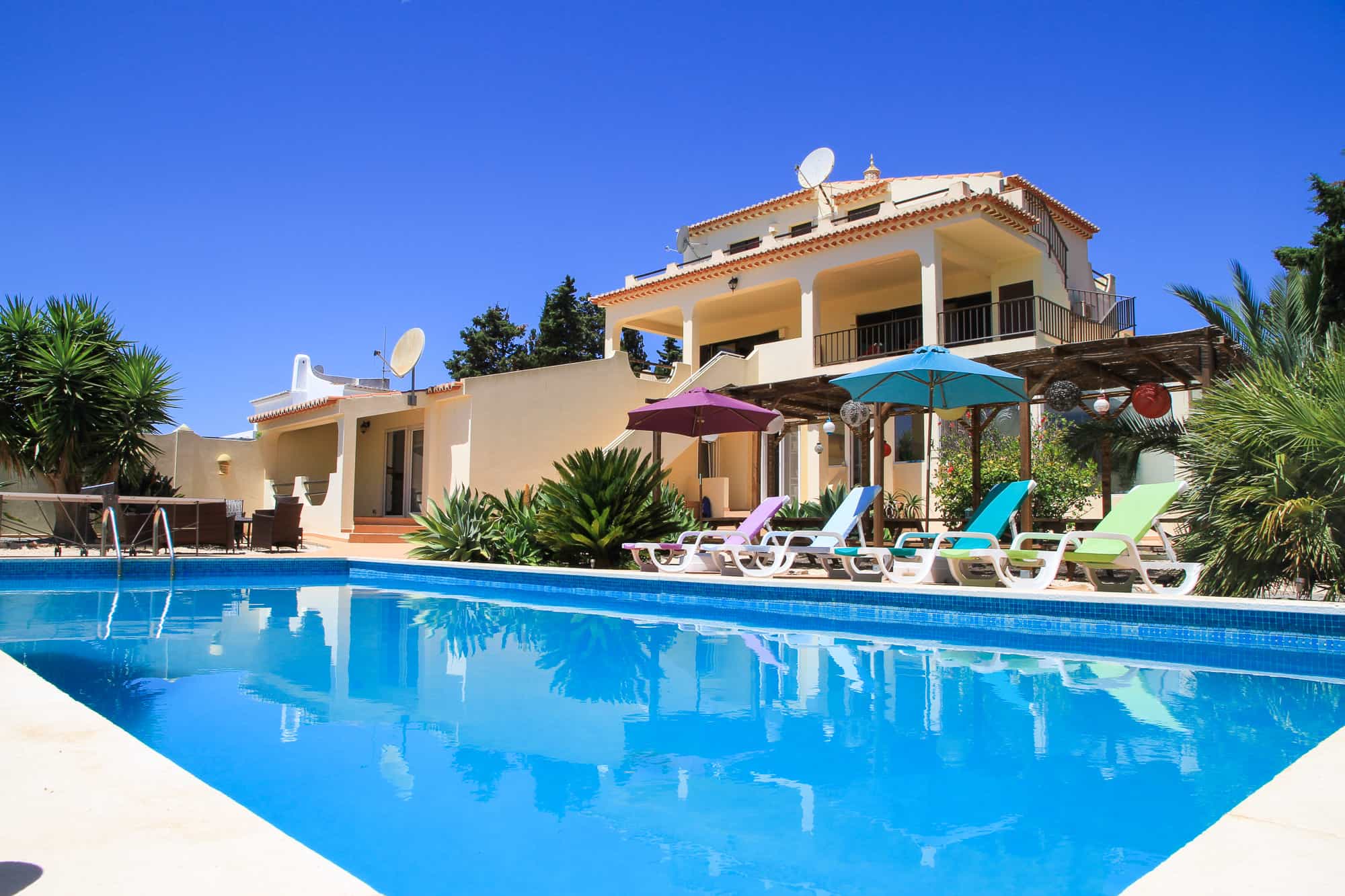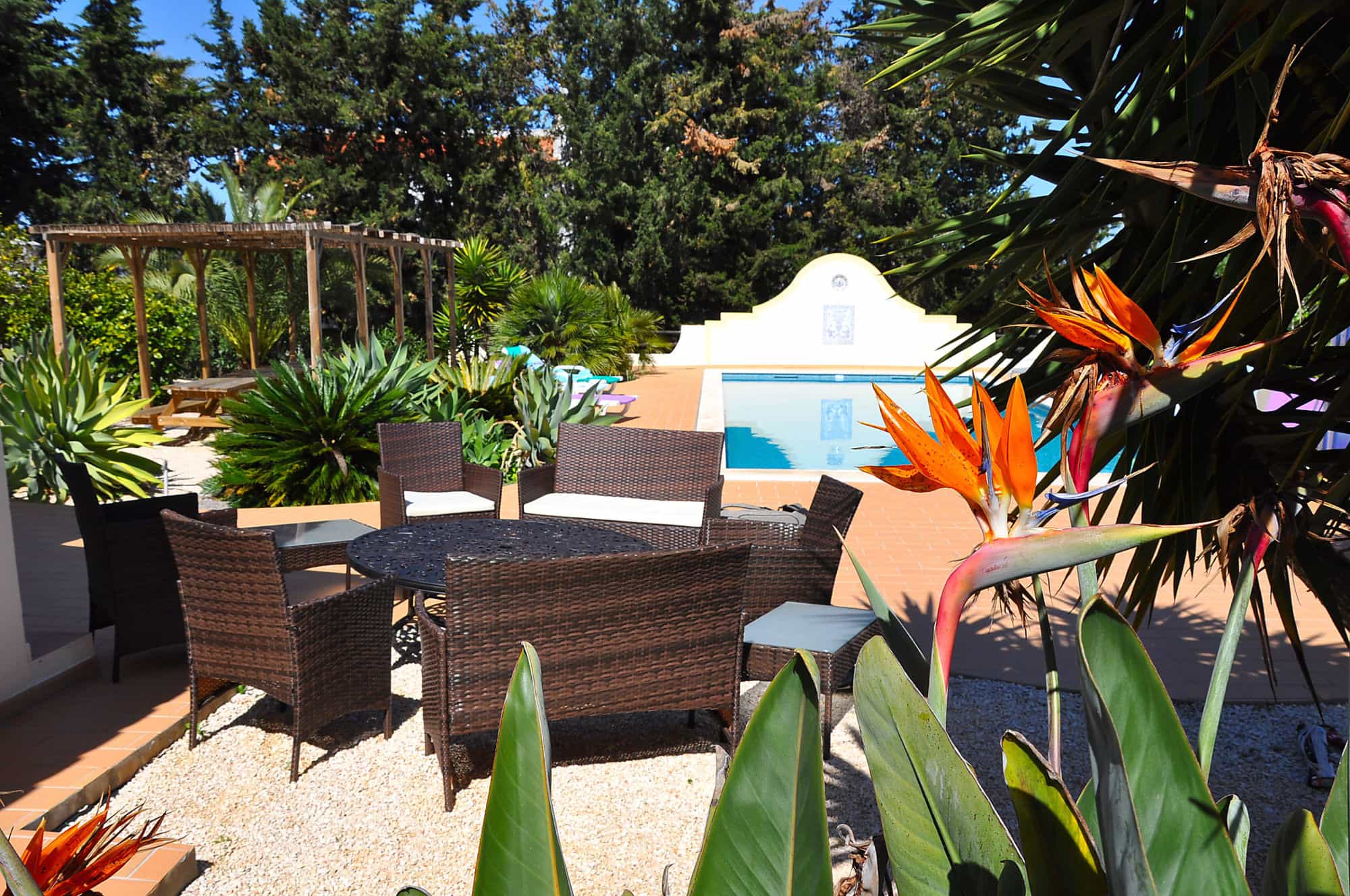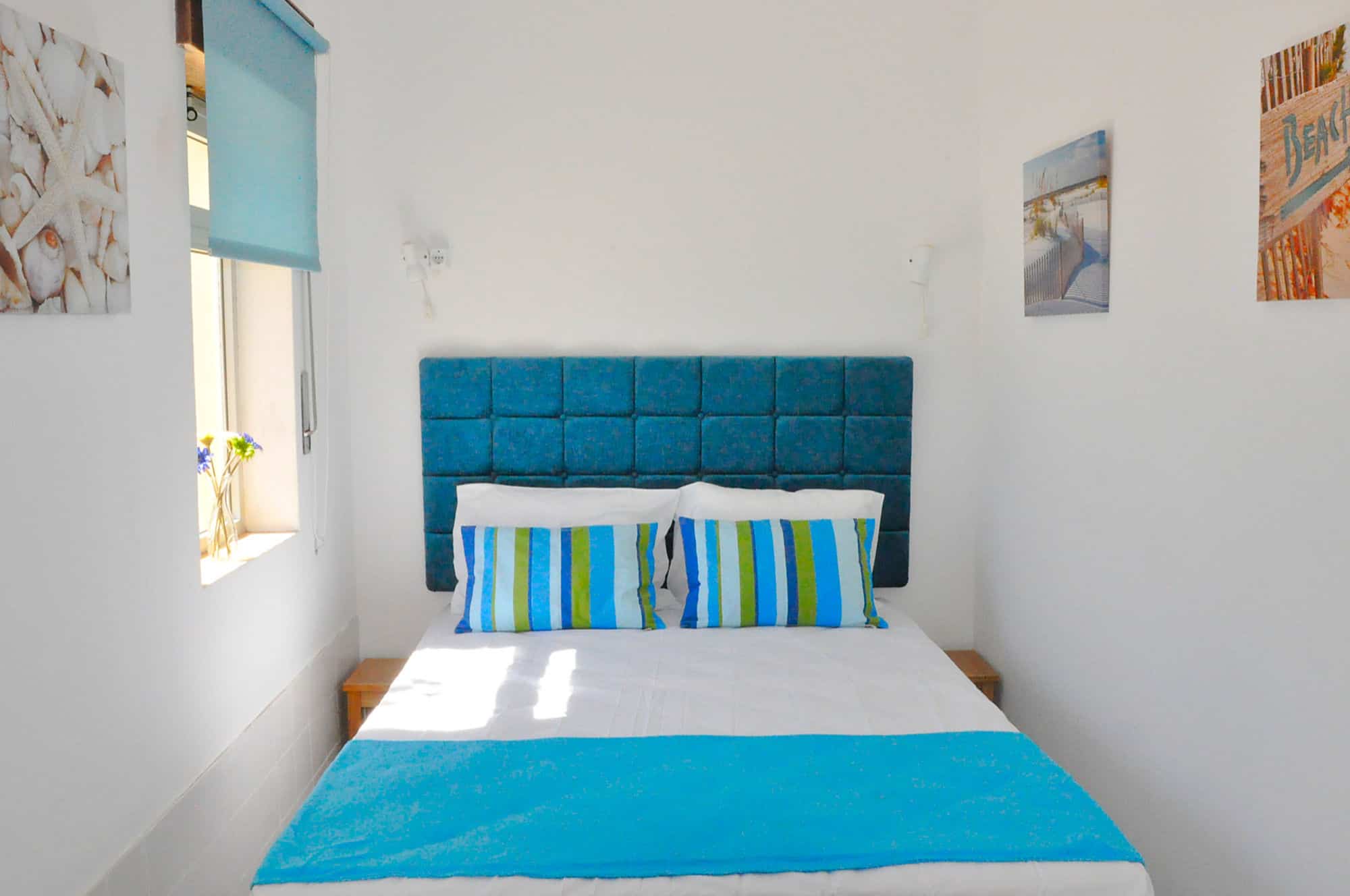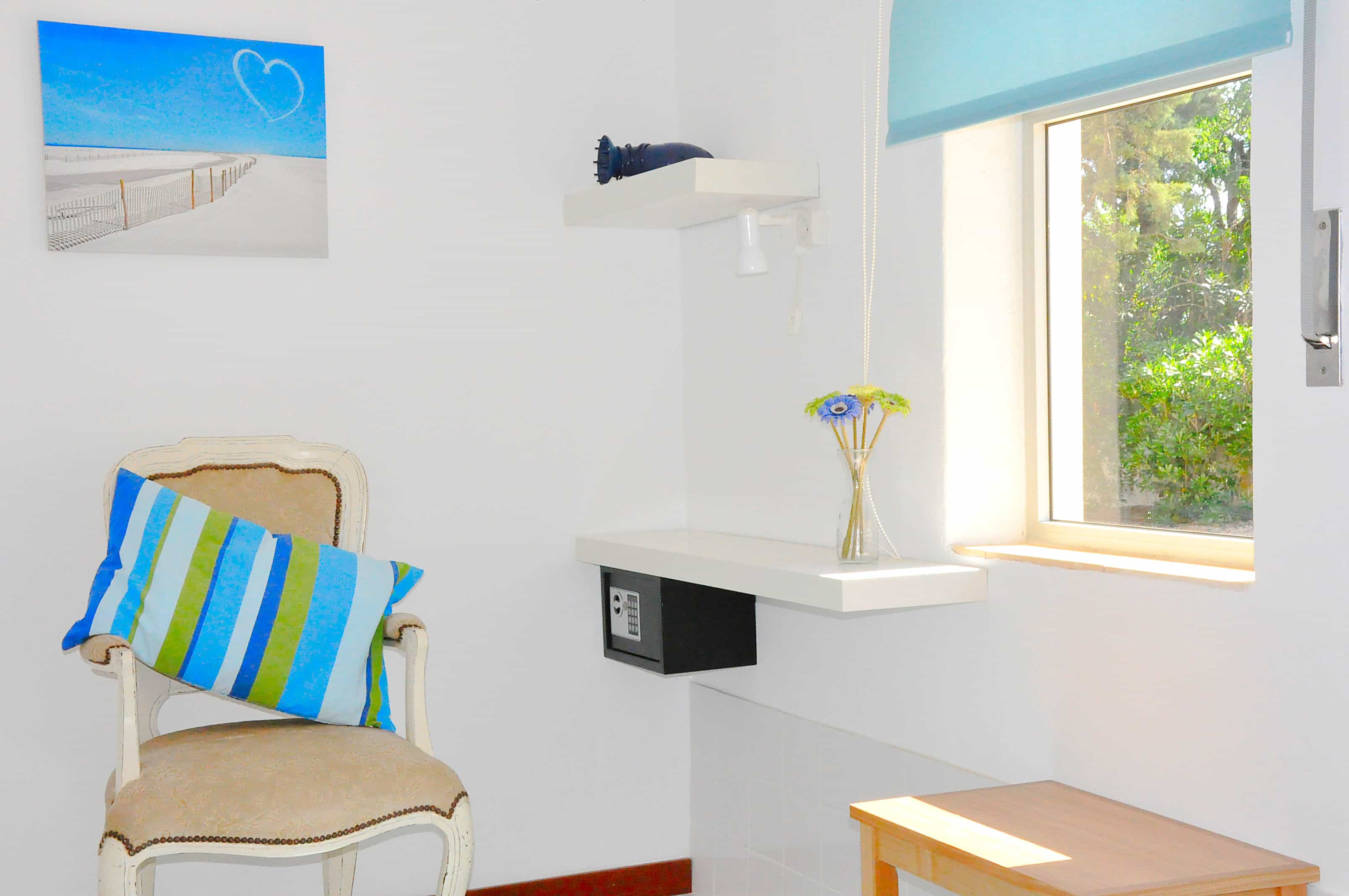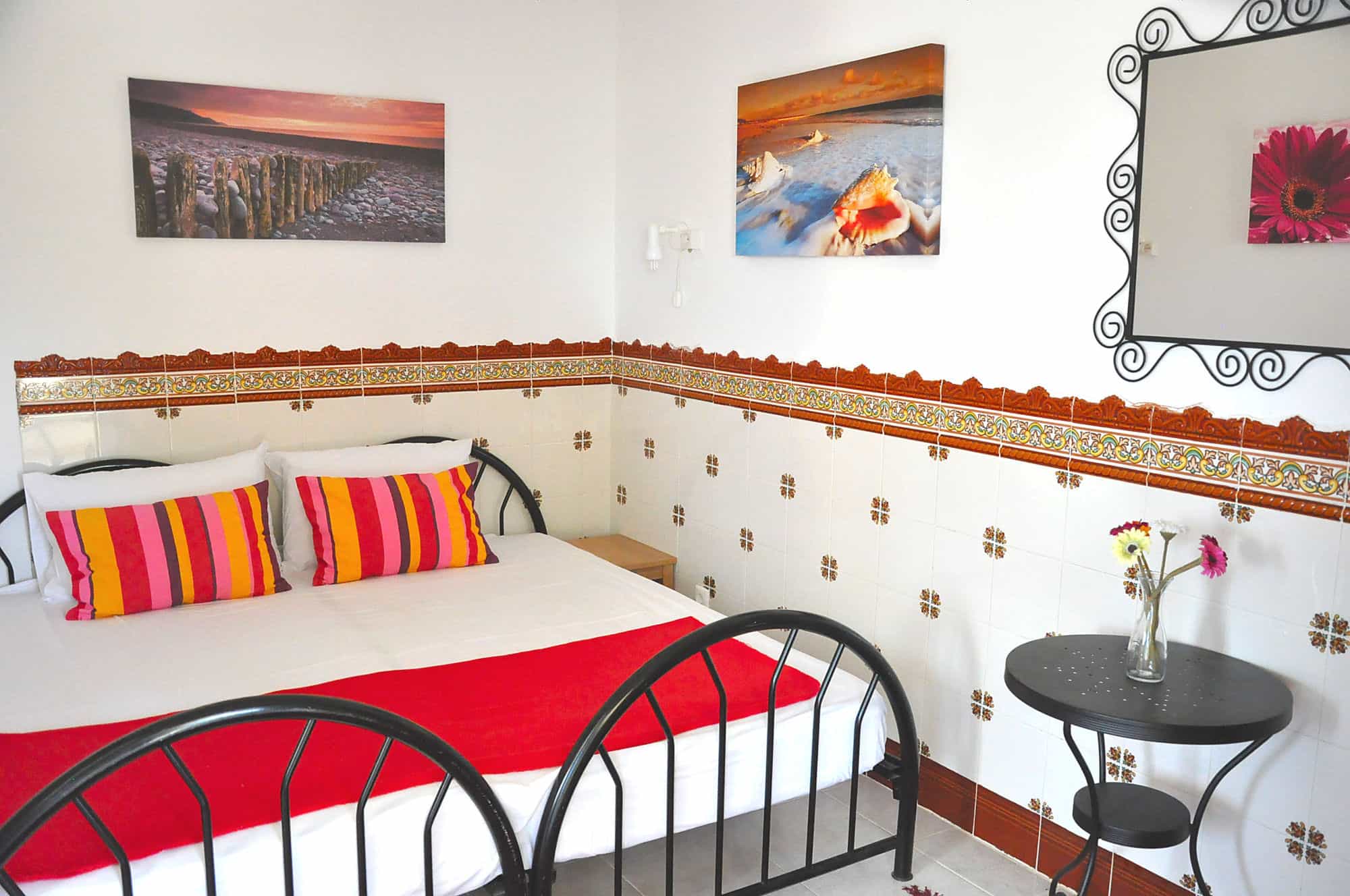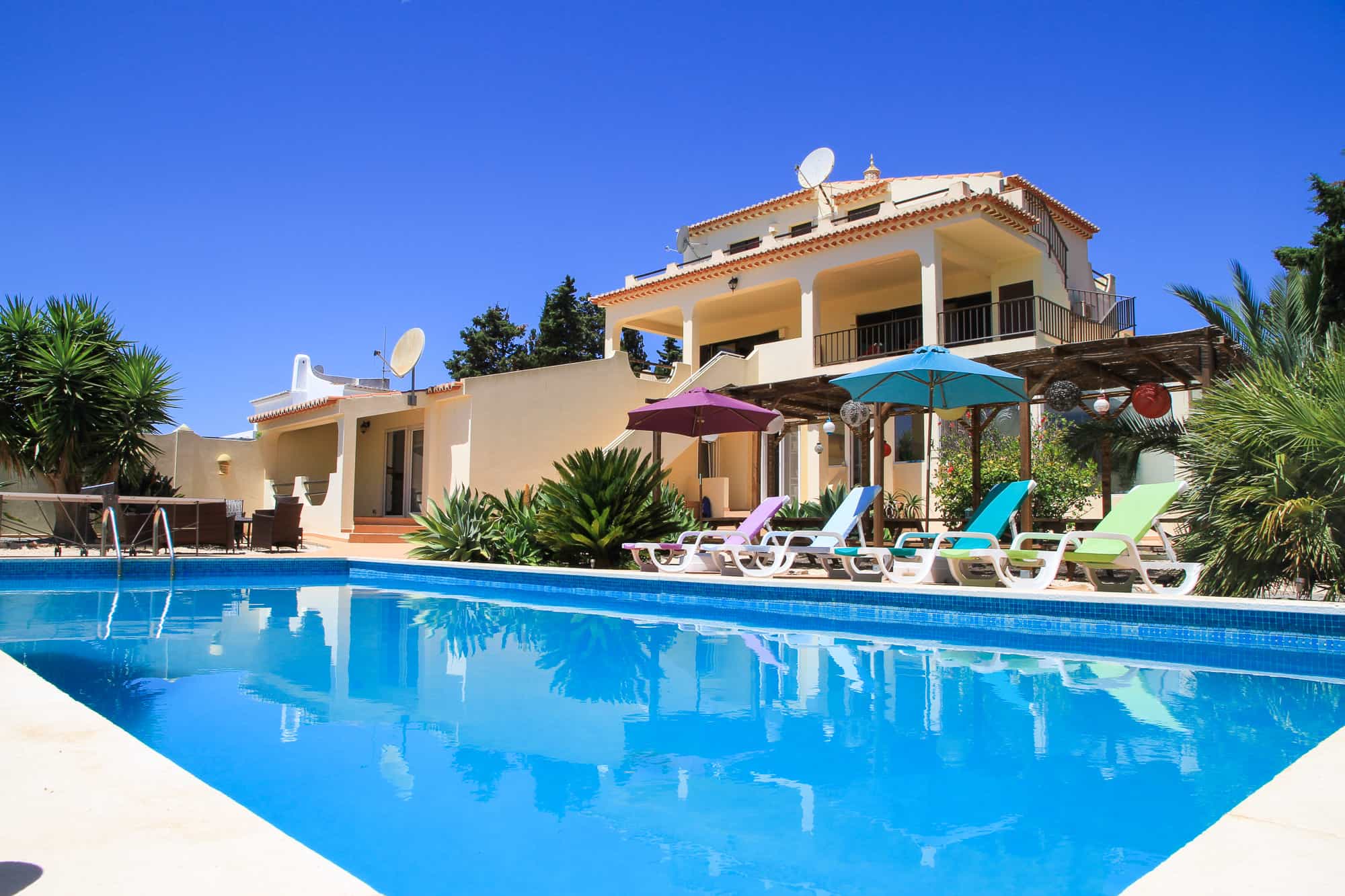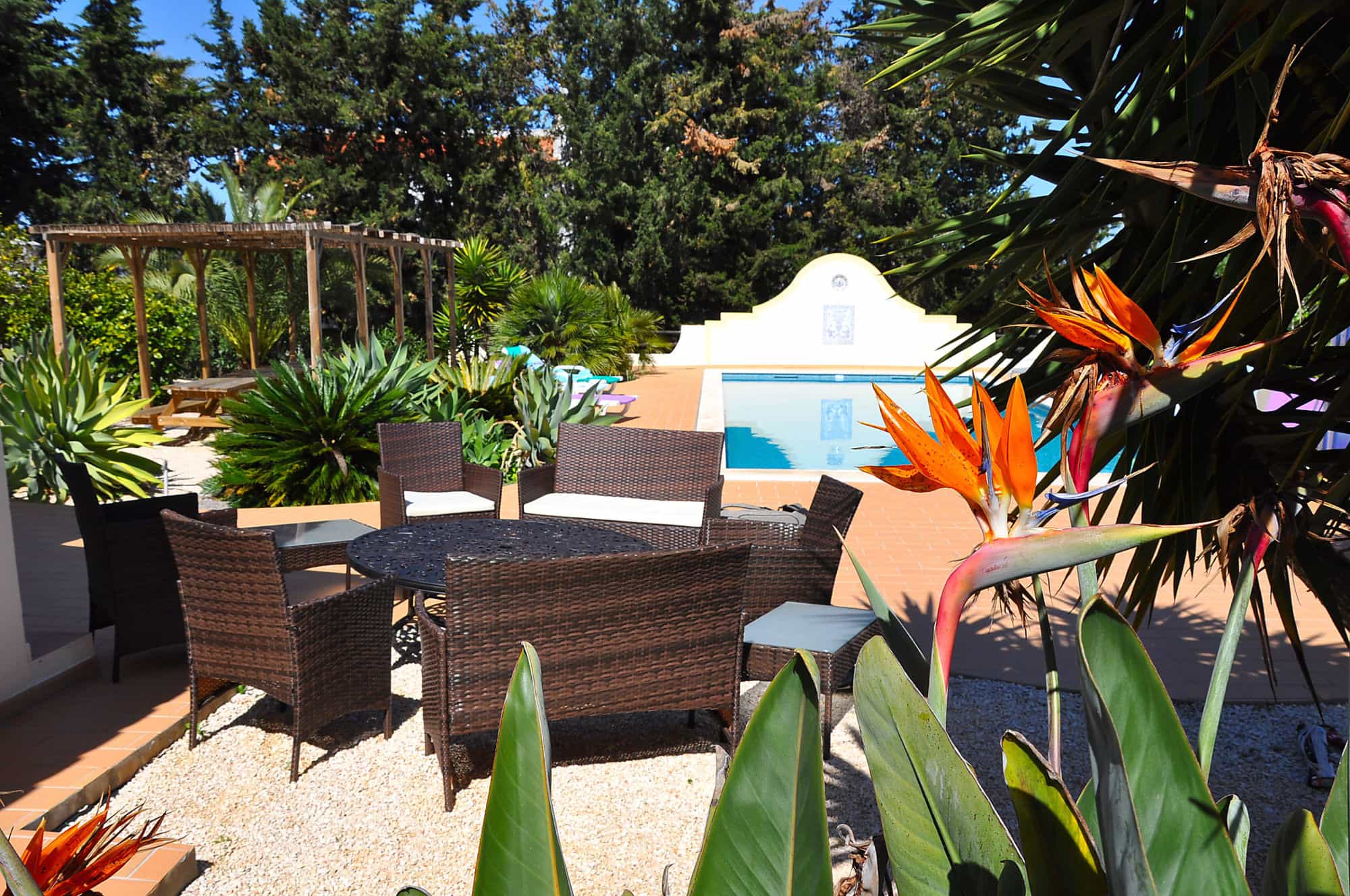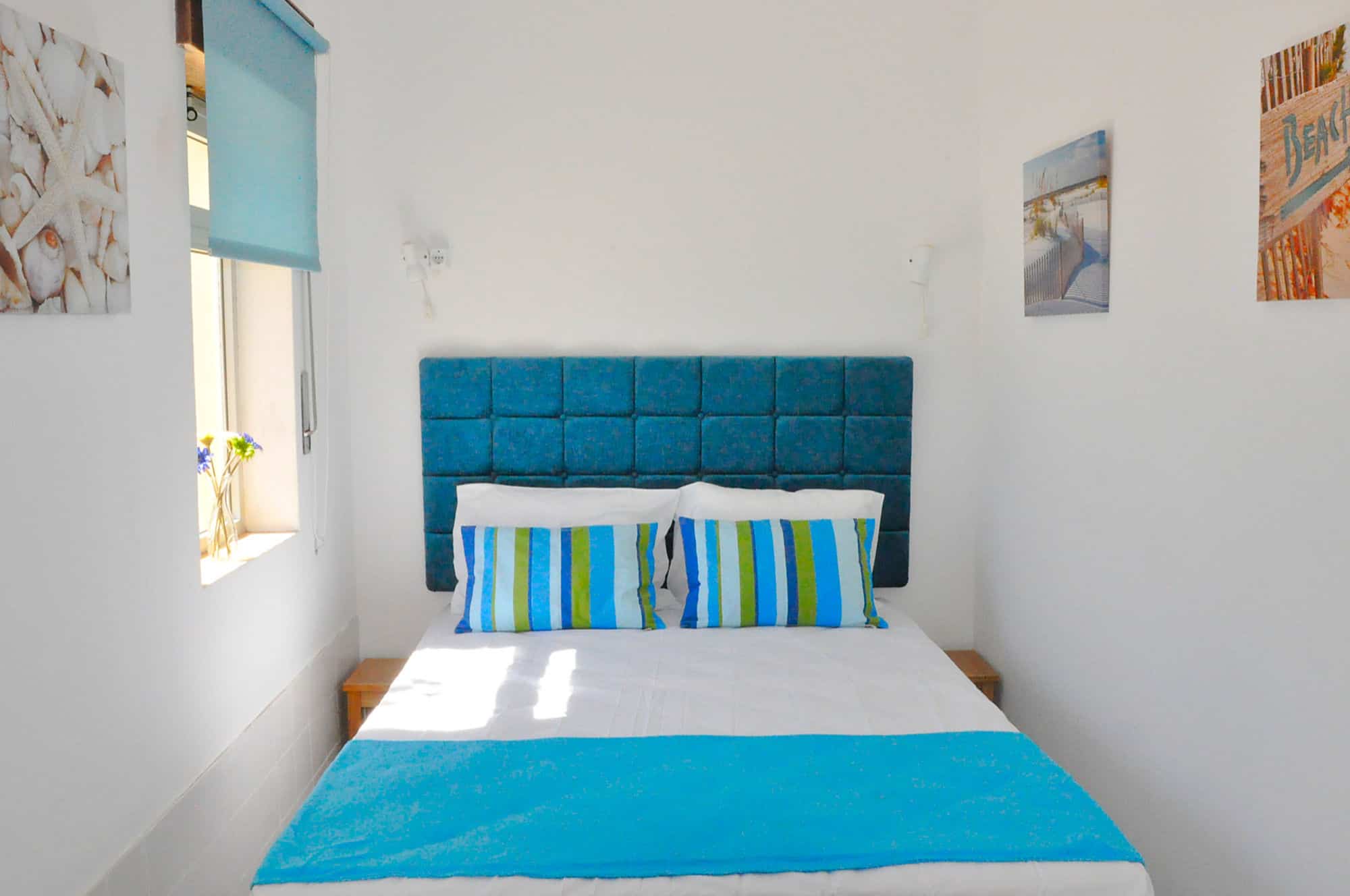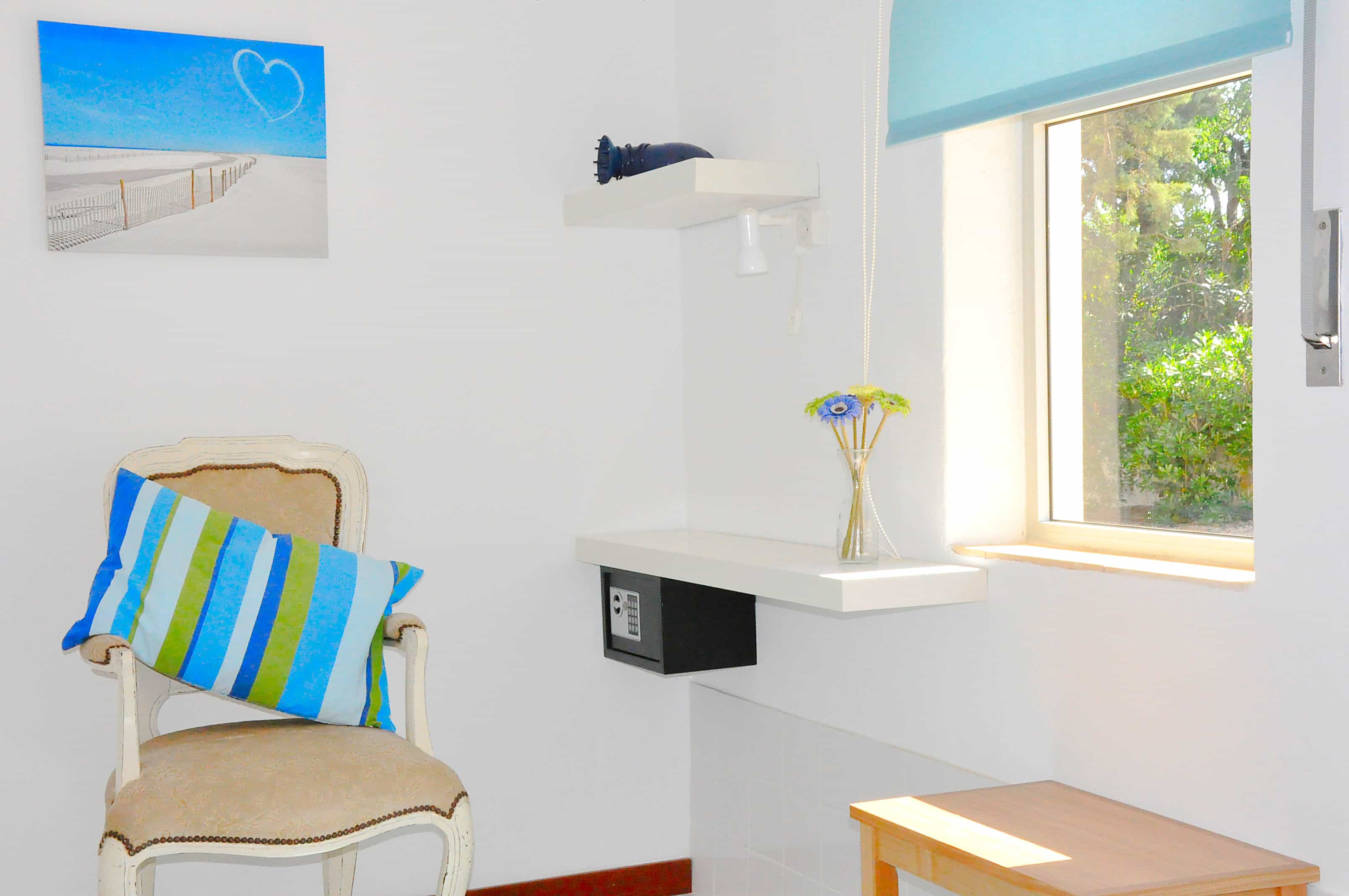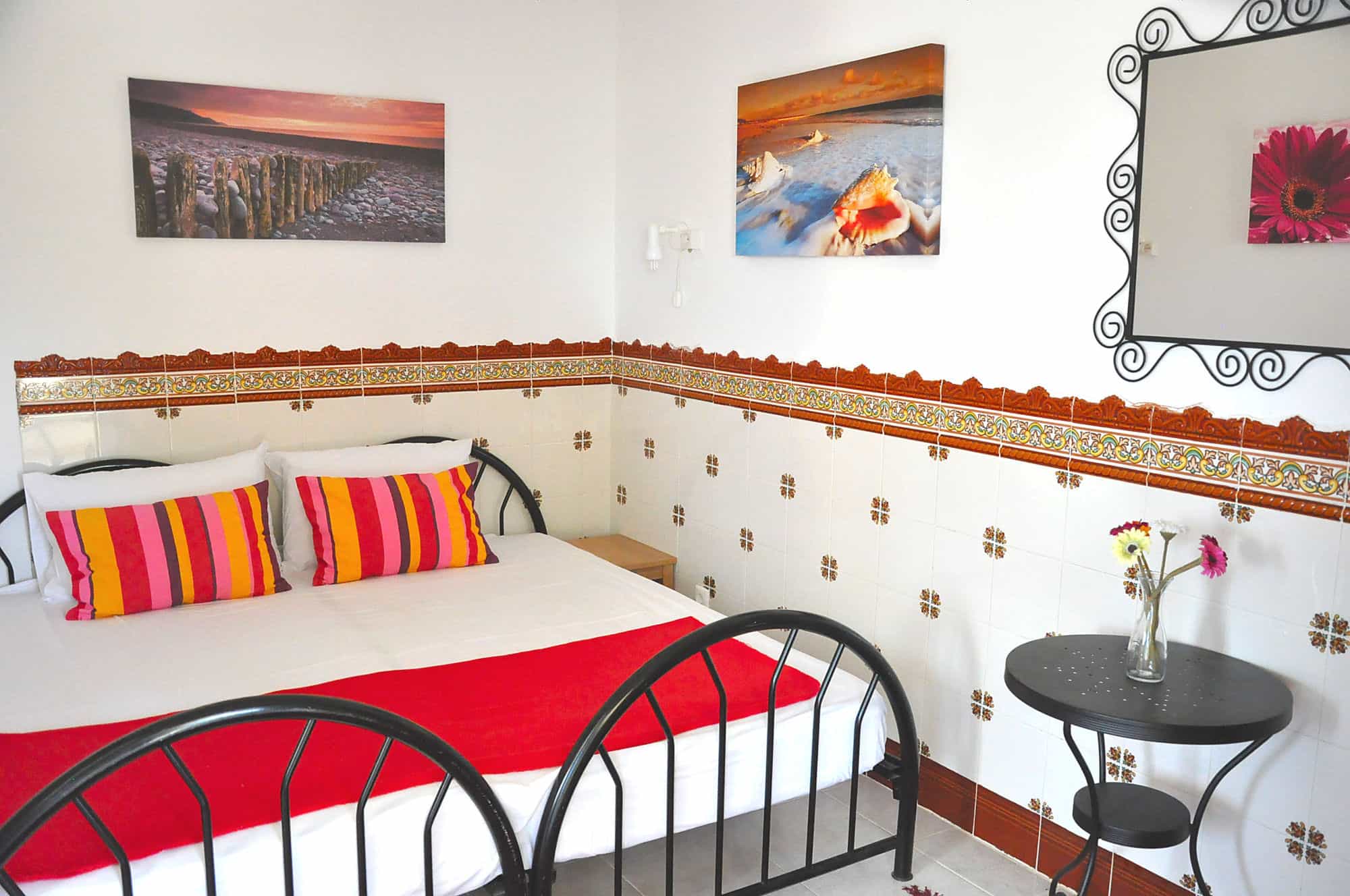 The Algarve is a Mediterranean paradise legendary for it's gorgeous white-washed villas, mouth-watering seafood and exquisite ceramics and pottery. It's hospitality, safety and relatively low prices have made it a popular location for ex-pats and recently it was awarded the title of best place in the world to retire by an American-based study.
Program: Their friendly lodge is a great place to socialize and unwind. It boasts a lush garden, a big pool and stunning ocean vistas. The yoga classes are specifically designed to complement the daily surfing and are held in a lovely setting overlooking the sea.
In addition to yoga and surfing they also offer packages that include daily horse-riding, and not just a quick ride down the beach either, but guided riding expeditions that include trips through the local national park.
What We Like: It's also a great place for some high quality beach time and, of course, reliably excellent surfing. Alta Vista is one of the more popular surf camps in the area, and like most of the surf camps keeping up with the times, it offers dedicated surf and yoga retreats.
Cost: Starting at 450 USD
Quinta Alta Vista, Monte Lemos, 8600-147 Luz, Portugal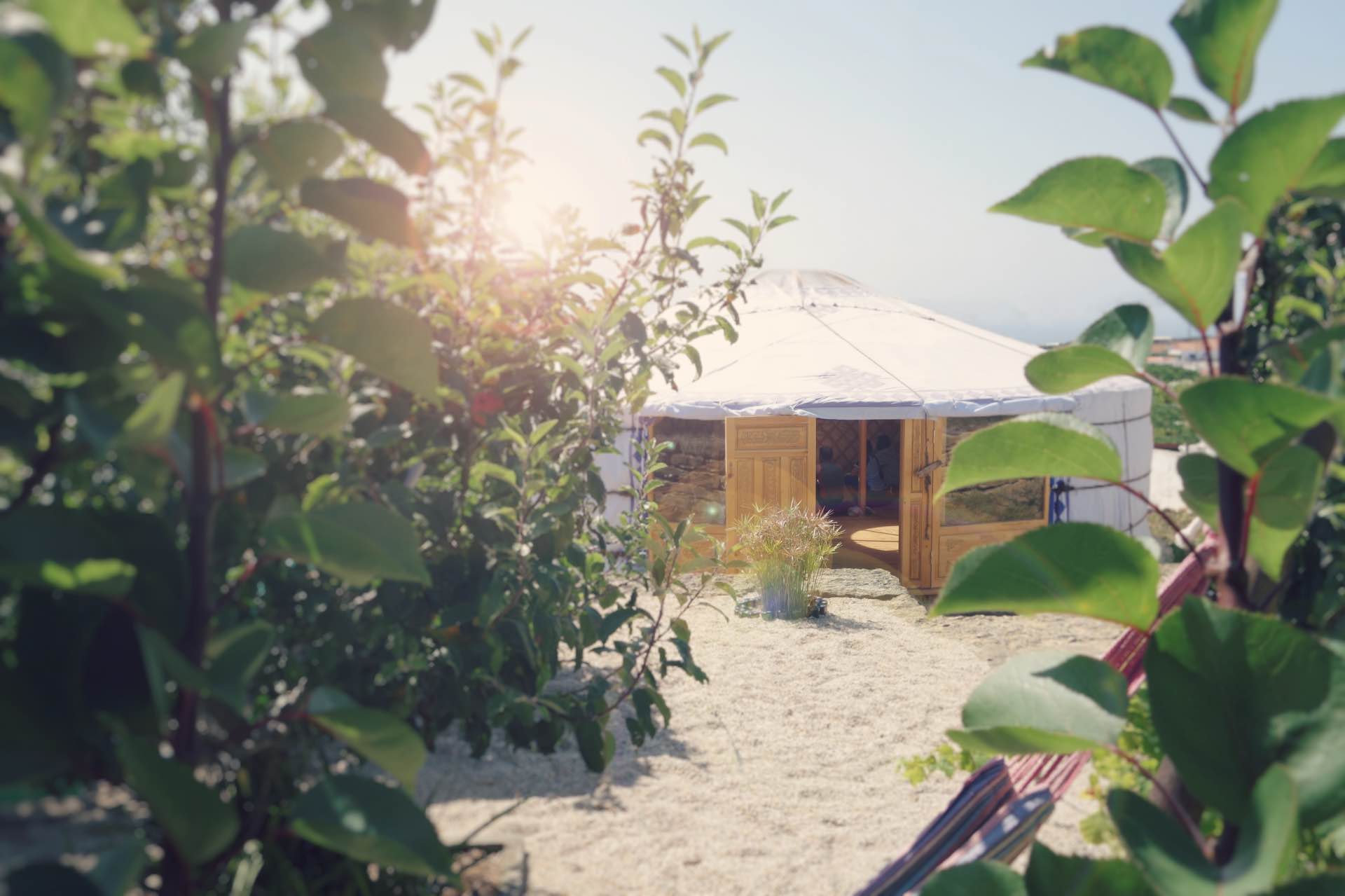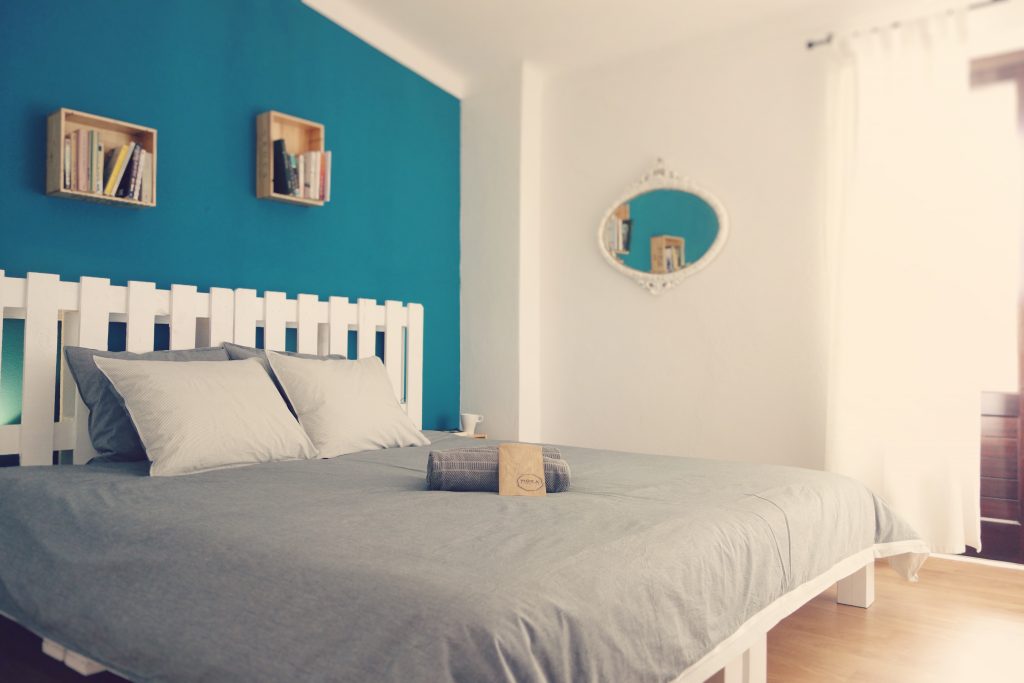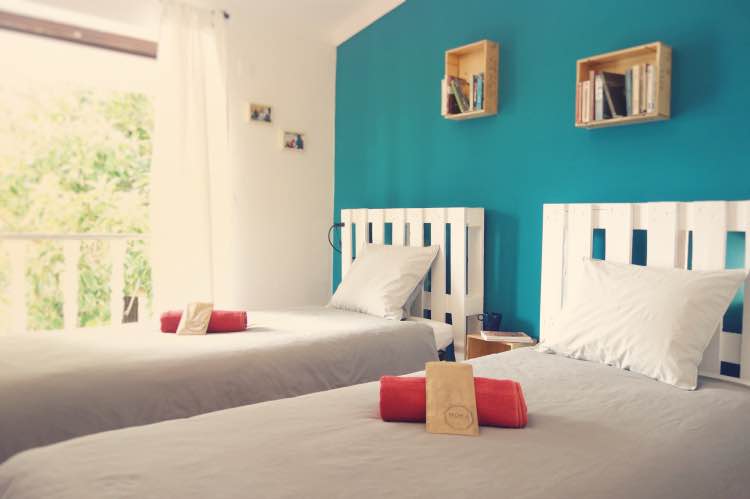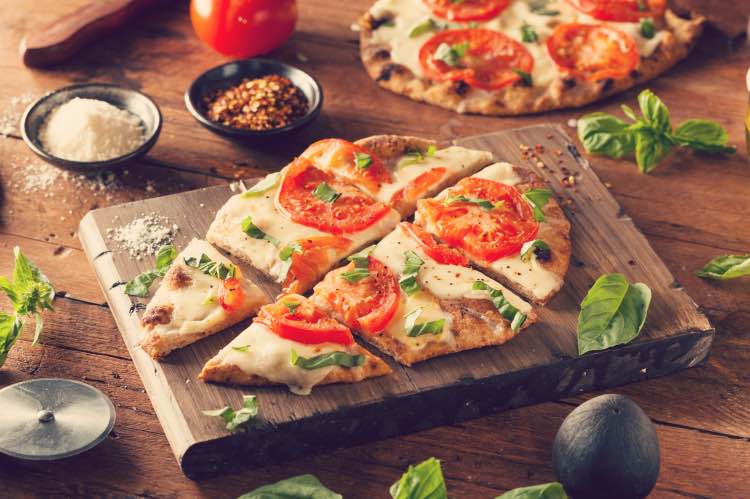 dsc08605_crop_sun_fotor_low
ericeira_hostel_surfhouse_double-room_dsc08298-copia_fotor-1024x683
ericeira_hostel_surfhouse_twin-room_dsc08327-copia_fotor_low_750
Homemade Margarita Flatbread Pizza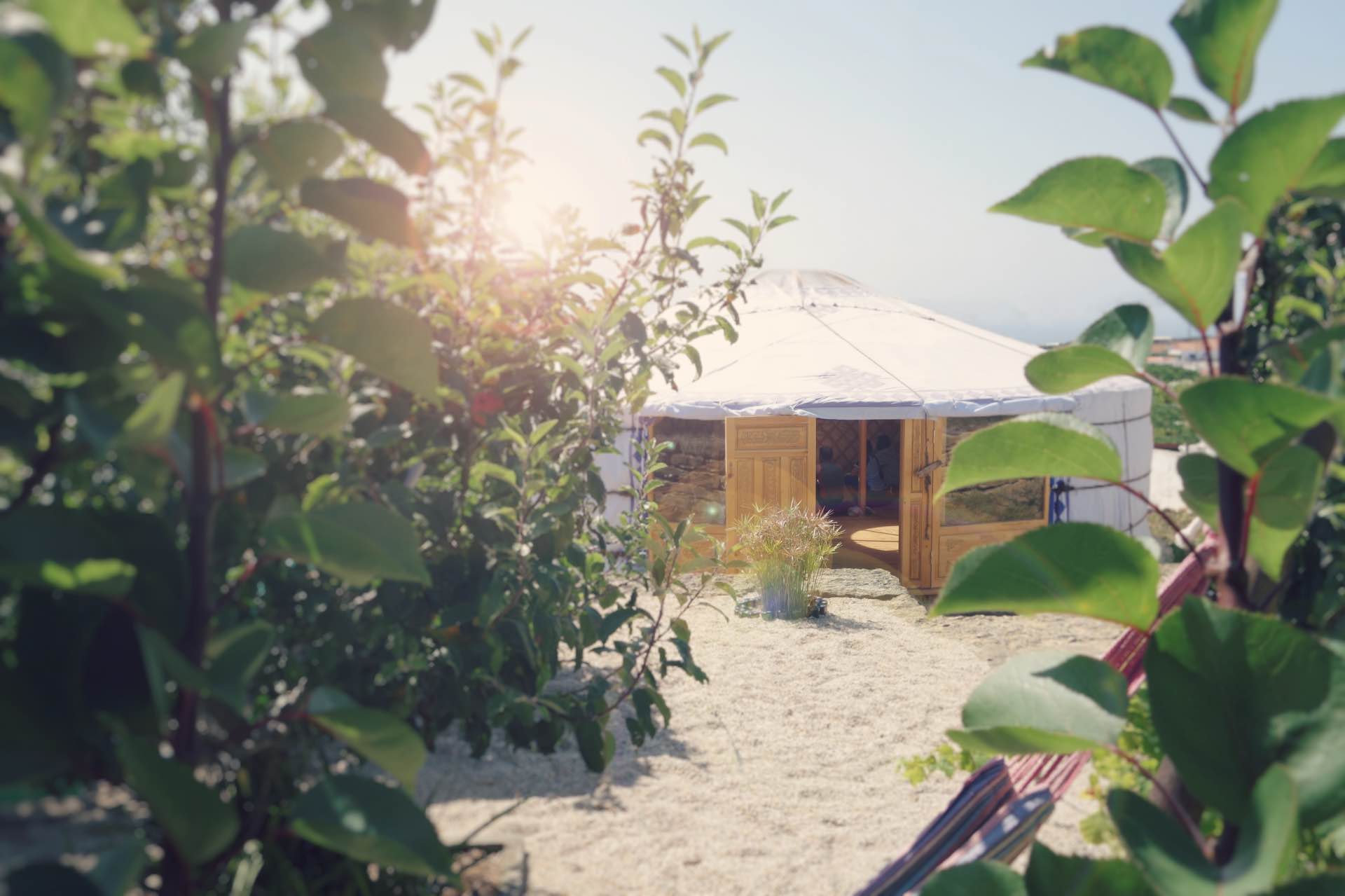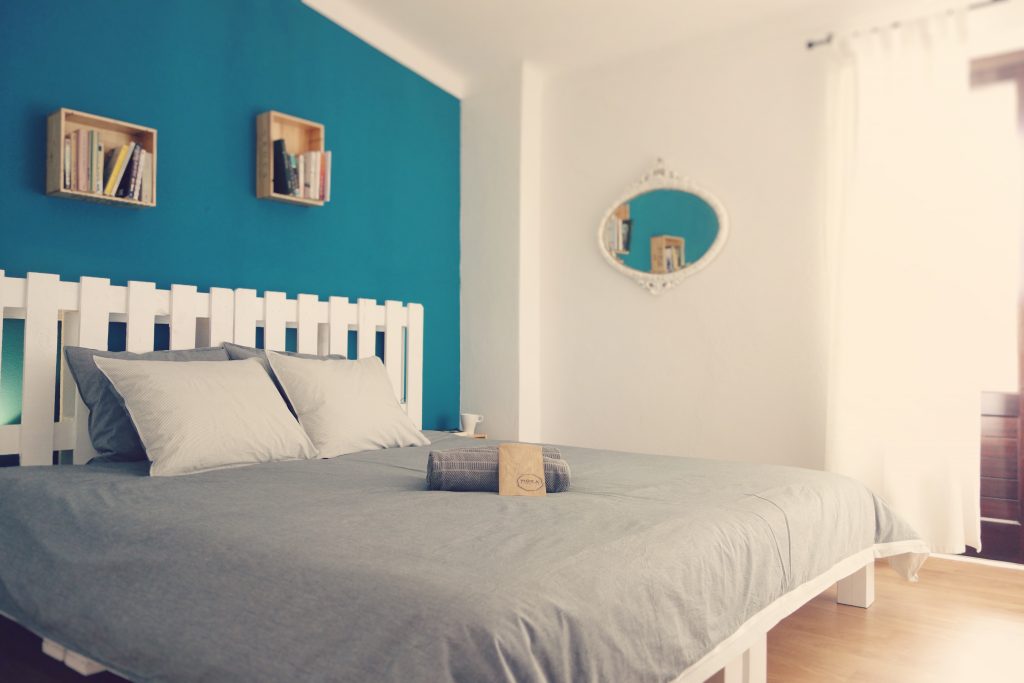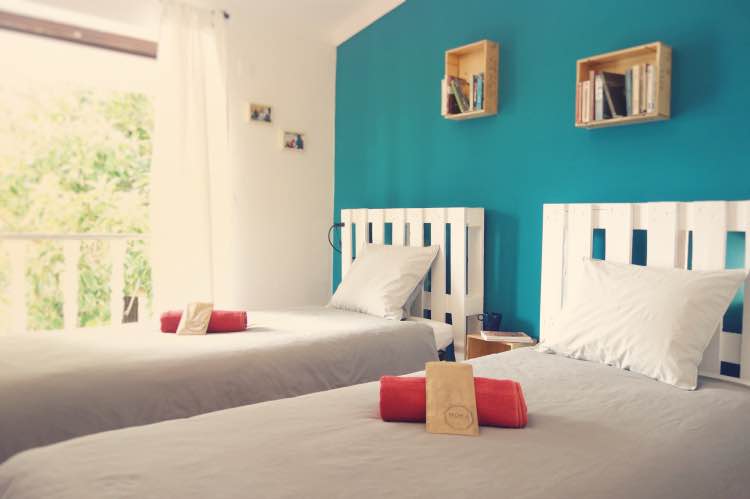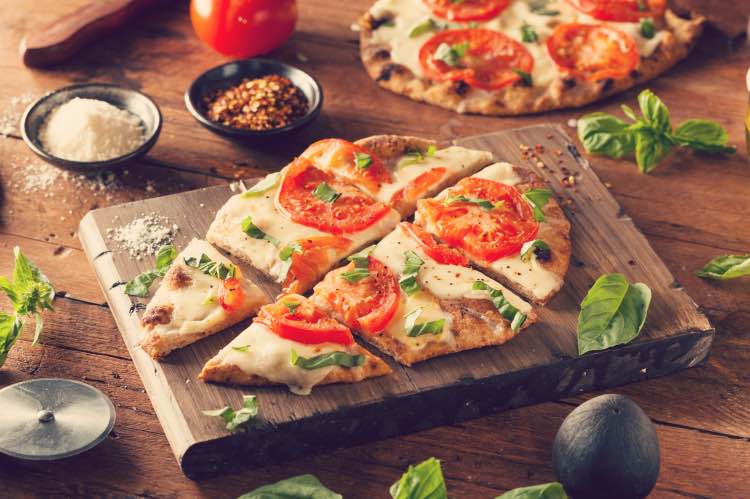 Moka Surfhouse is another surf and yoga retreat centre located just outside of the Ericeira surf reserve. As you can tell there are quite a few of these but Moka stands out from the competition.
Accommodations are in a traditional Portuguese villa which can house a maximum of 20 people in a variety of rooms both private and shared.
Program: They teach a vigorous style of Yoga that includes Ashtanga, Rocket Yoga and Vinyasa Flow classes. If you're a little wiped after a day of hard surfing they also offer Yin classes in the evening three times a week.
In addition, once a week there is a dedicated 2 hour workshop on a specific aspect of yoga practice. These workshops are open to the public so check them out early and reserve your spot! There are workshops on alignment, inversions, Pranayama, and more. Check the website for more details.
What We Like: For one thing, their yoga classes are held in a big Mongolian yurt, a sort of circular, semi-permanent tent!
Cost: 196 – 478 USD
Praceta dos Sete Môios 11, 2655-128 Carvoeira, Portugal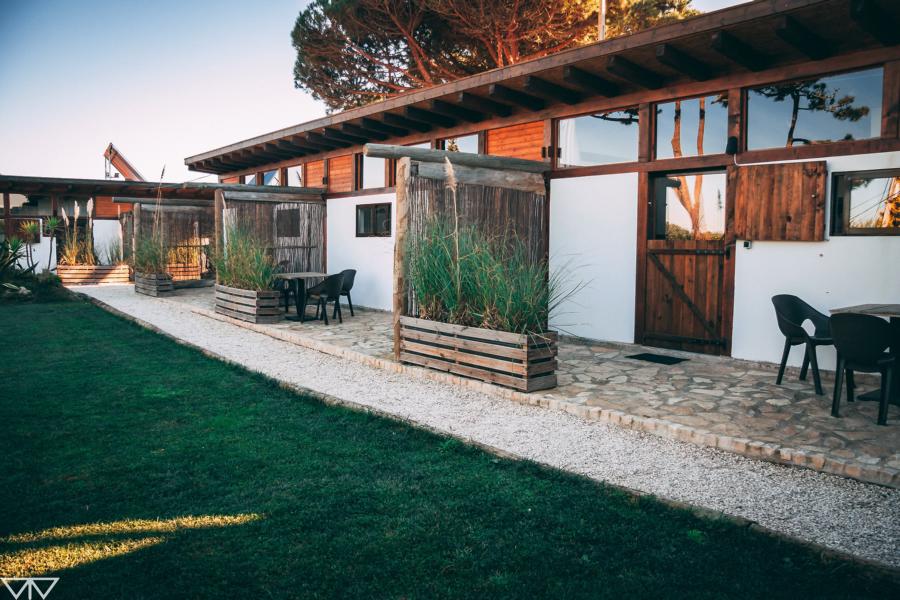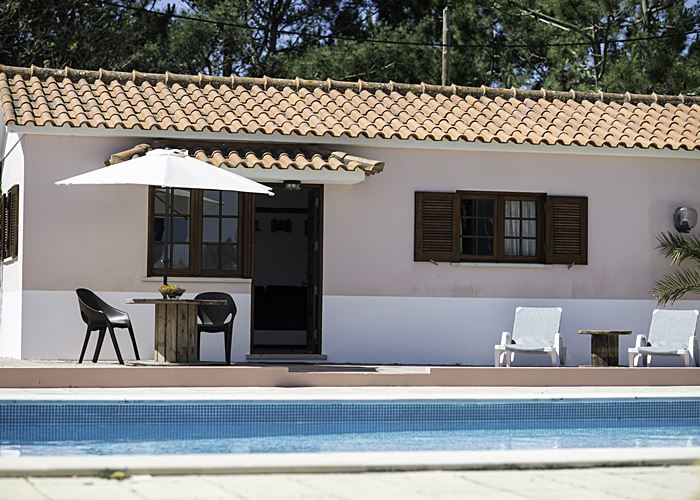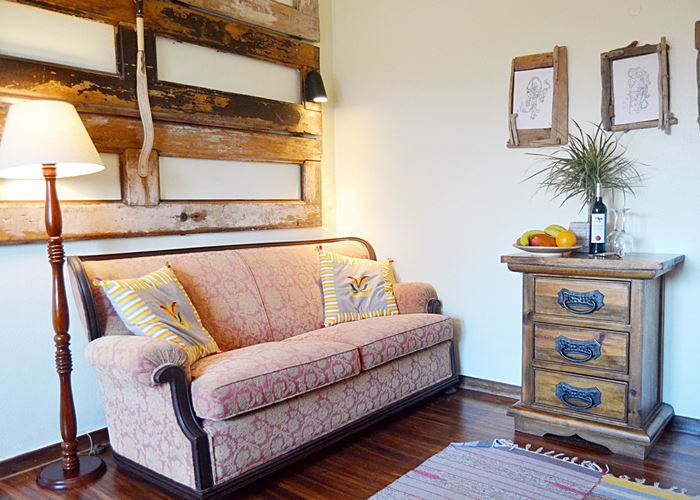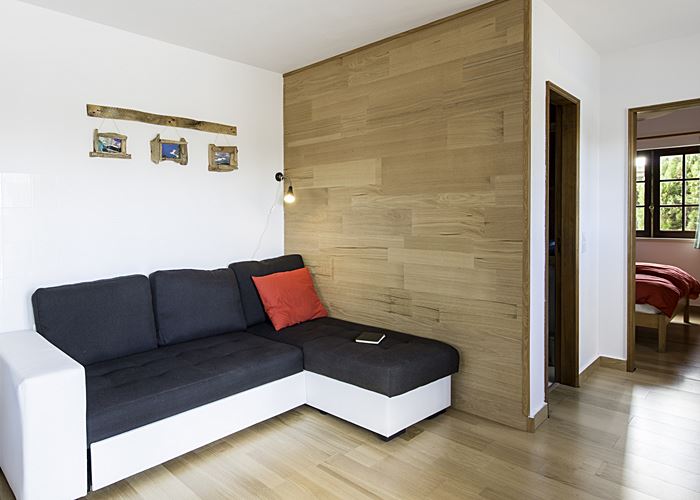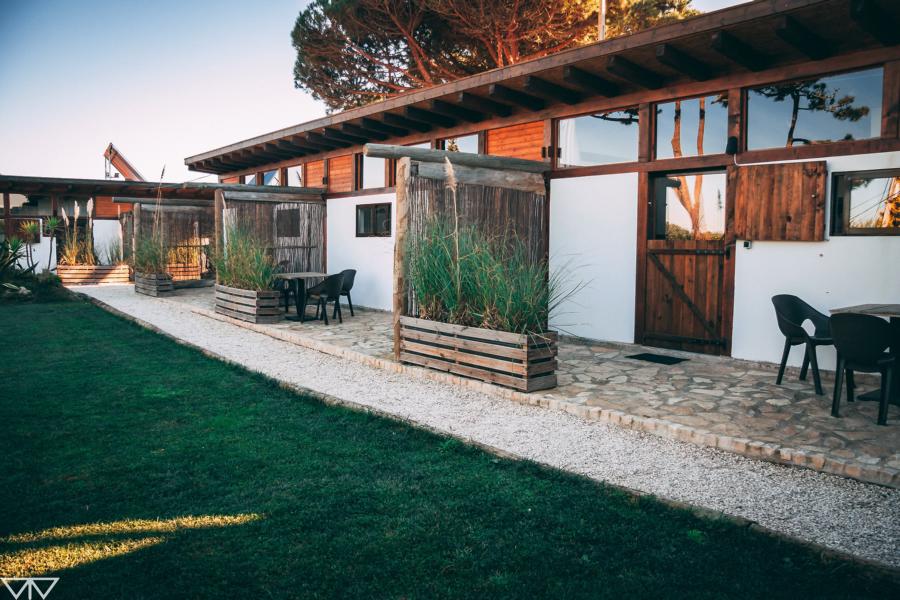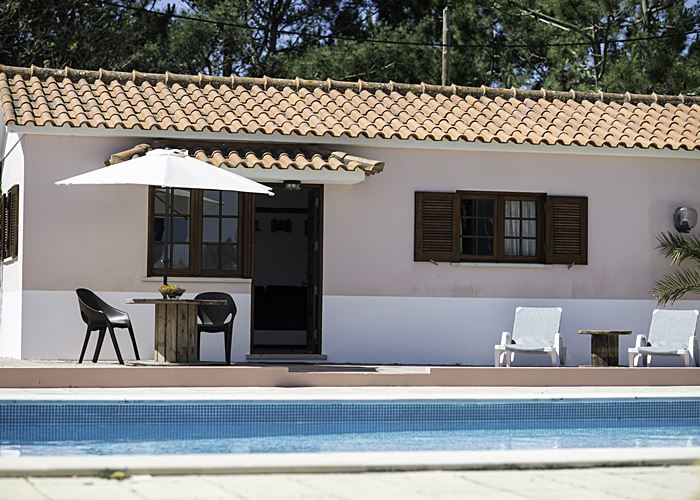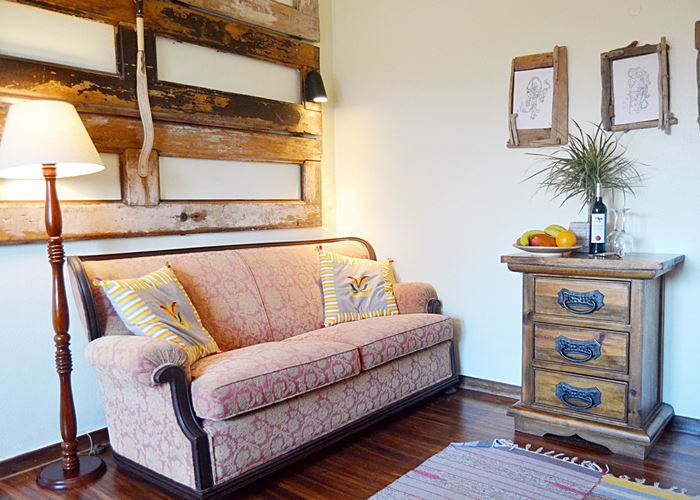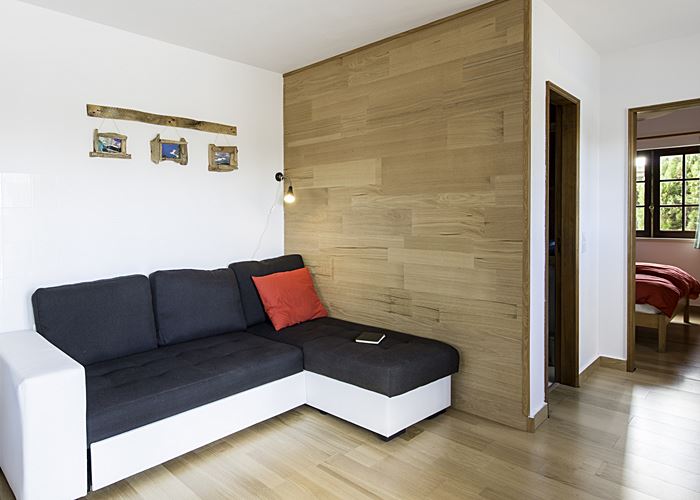 The Lodge, located in Colares, on the Portuguese Riviera, isn't just a surf and yoga retreat. It's a full-service adventure camp that offers a variety of packages that include yoga and also offer fully guided adventure sport outings to locations all over the region.
The area is an undiscovered gem for rock climbing, which includes both sport routes and bouldering and it boasts some incredible mountain biking trails, which cut through the Serra De Sintra range just inland from the beach. If that wasn't enough The Lodge also offer kite-surfing, wind-surfing and stand up paddle-boarding.
Program: Yoga is held twice daily and features Vinyasa Flow in the mornings and more Restorative classes in the evening.
What We Like: The resort itself has a saltwater swimming pool, a sauna and a Jacuzzi so you can really soak your sore muscles after all that activity! All of the pools are heated using solar panels to be as ecologically friendly as possible.
Cost: 471 – 915 USD
Dr. Fernando Andrea 20, 2705-332 Colares, Portugal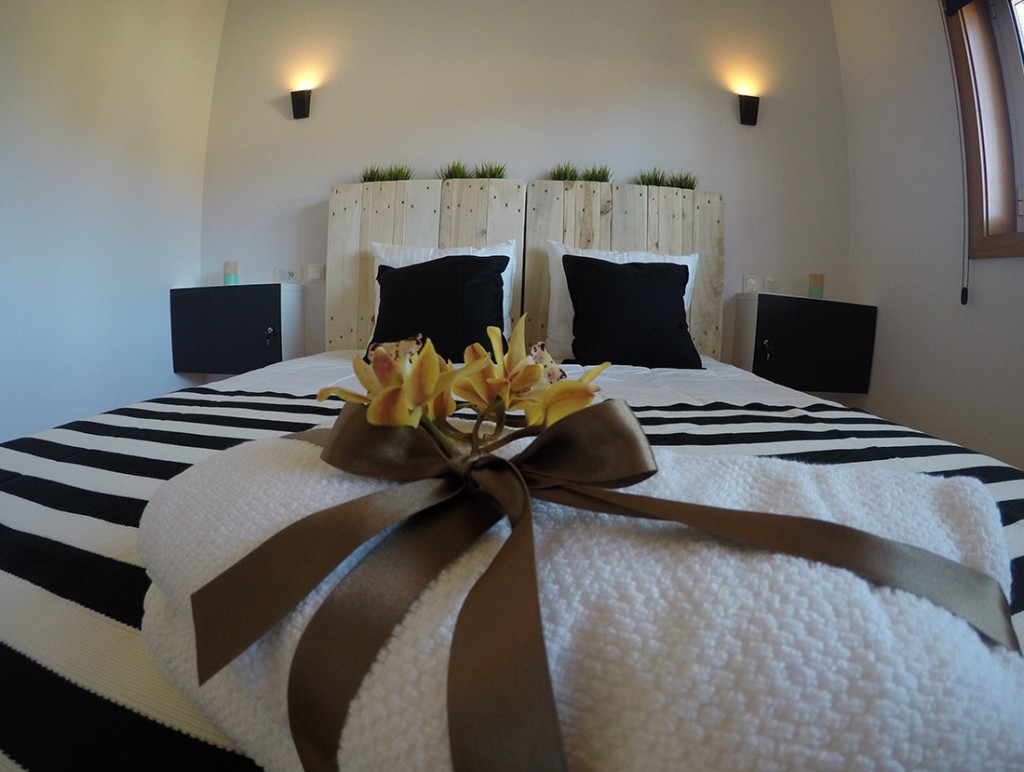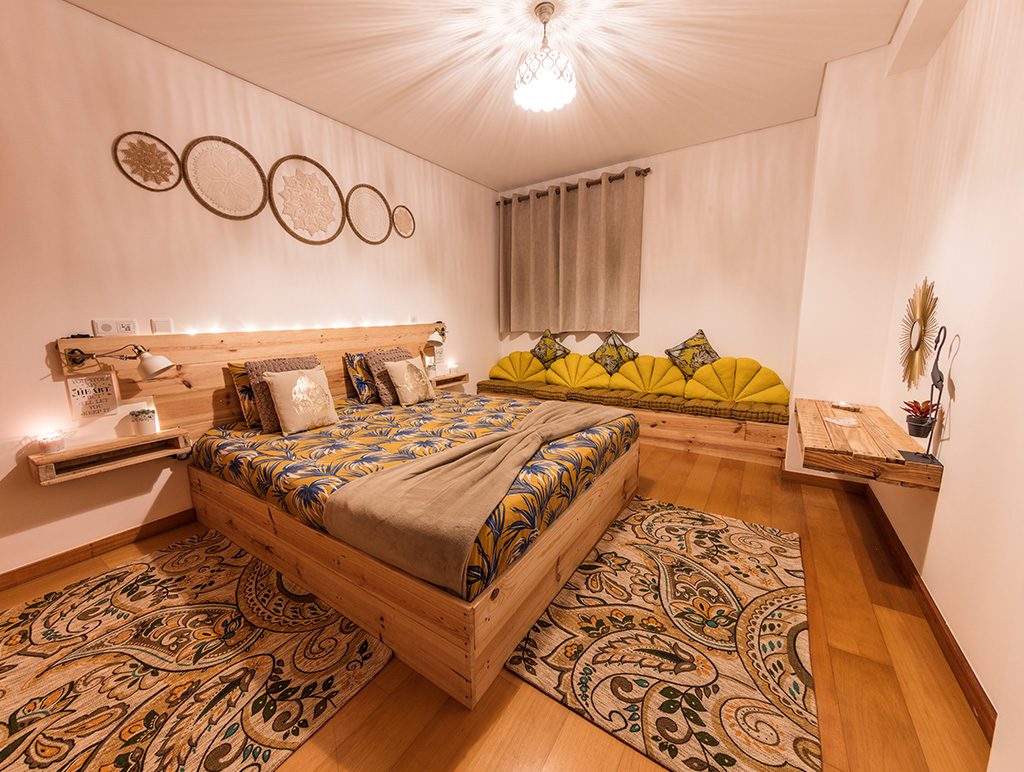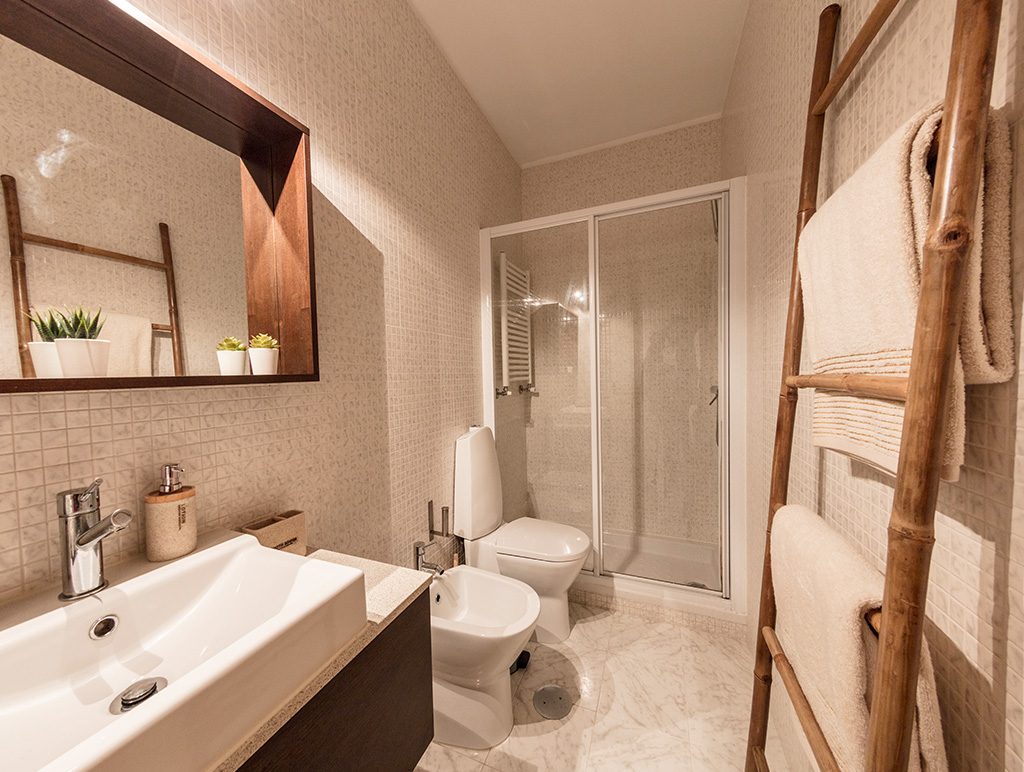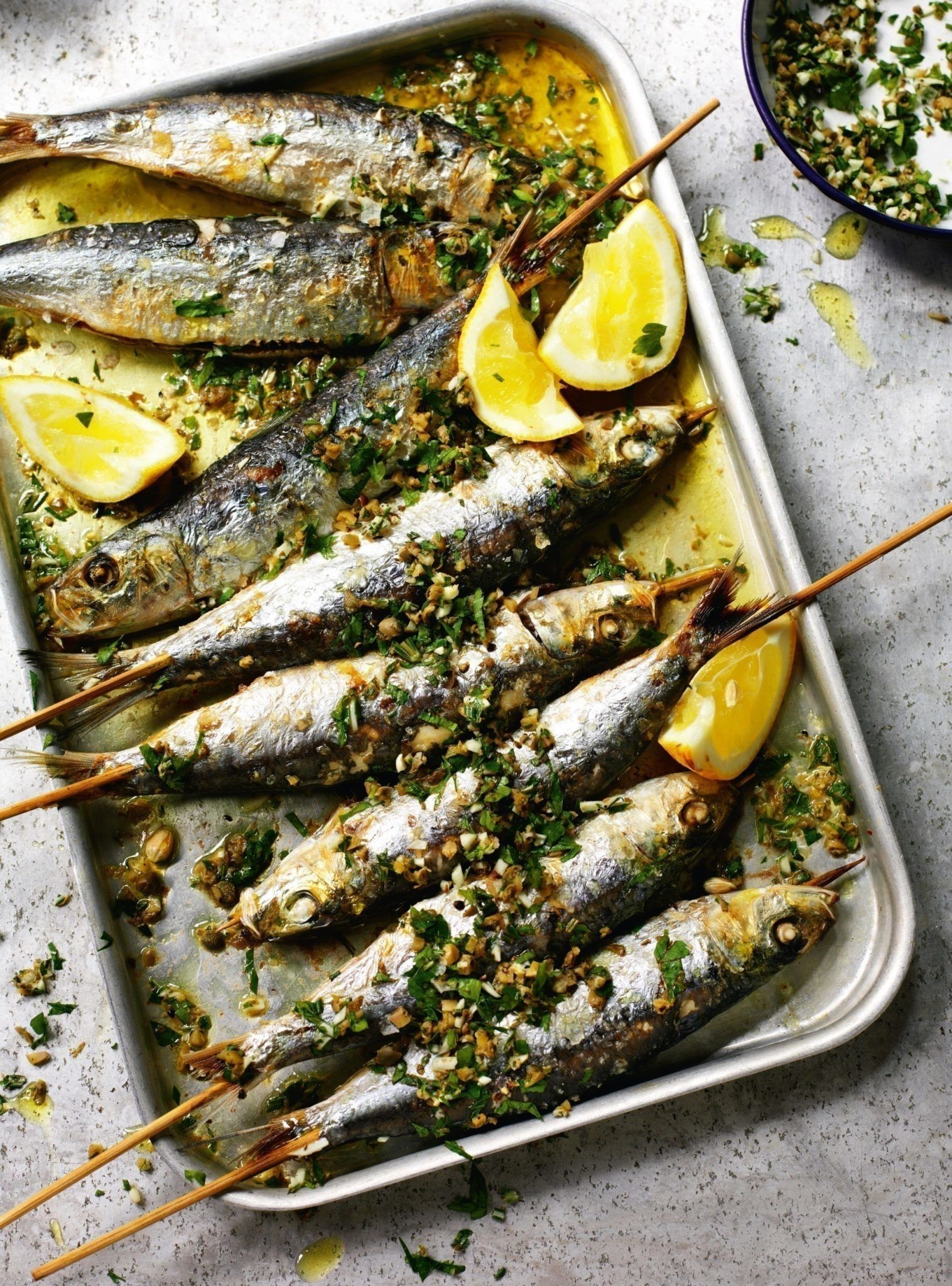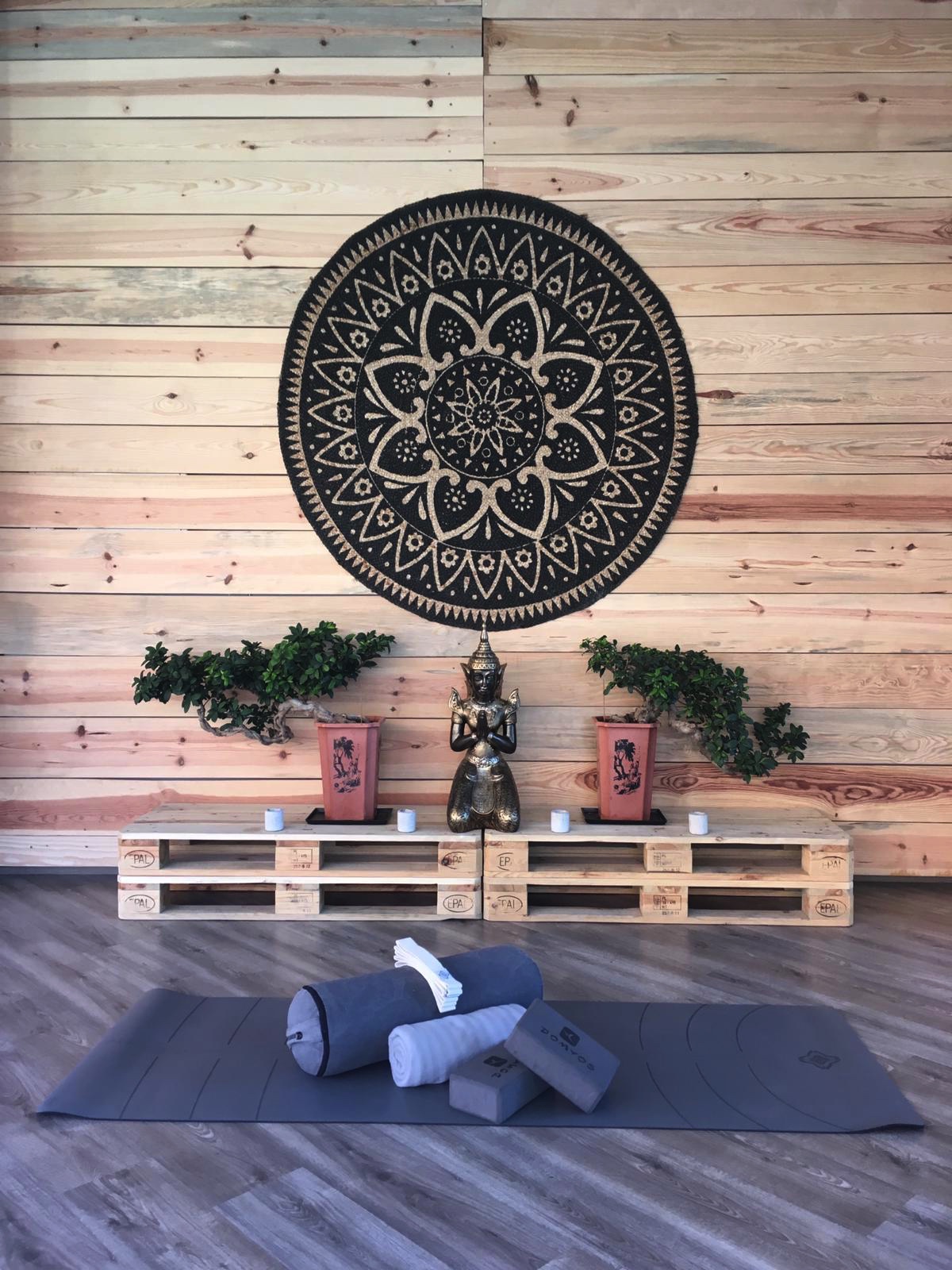 suite-classic-03-1024x772
goldenwavessurflodge-private-suite03-1024x772
goldenwavessurflodge-private-suite-wc02-1024x772
Imagem-de-17-04-19-às-10.02-2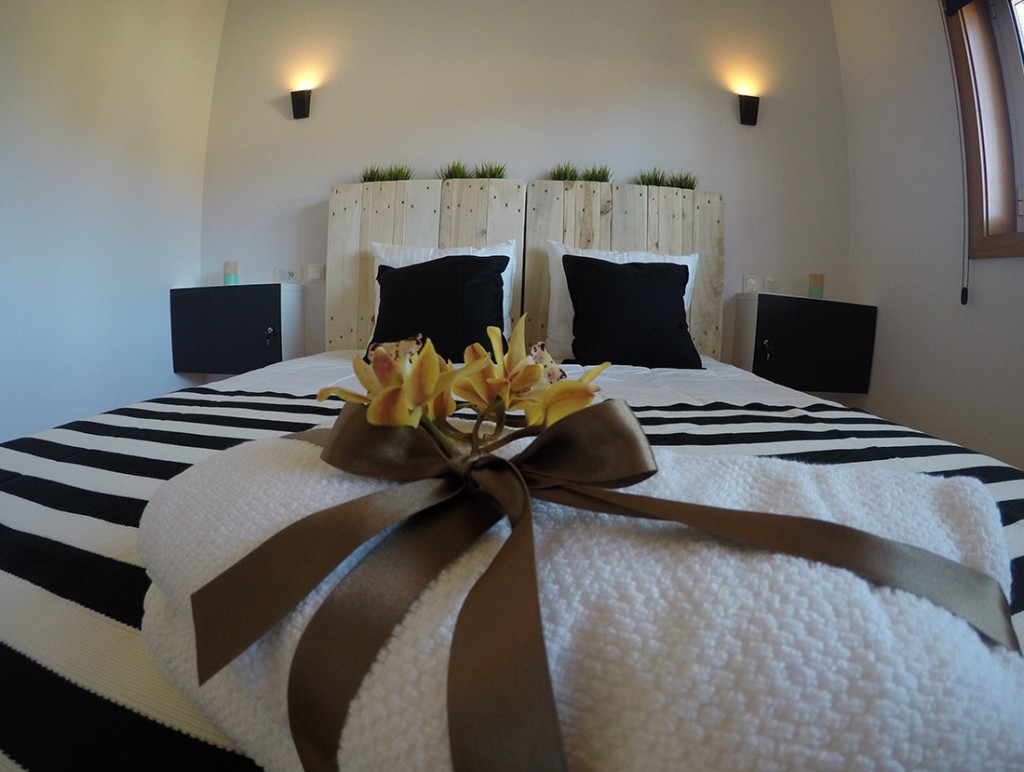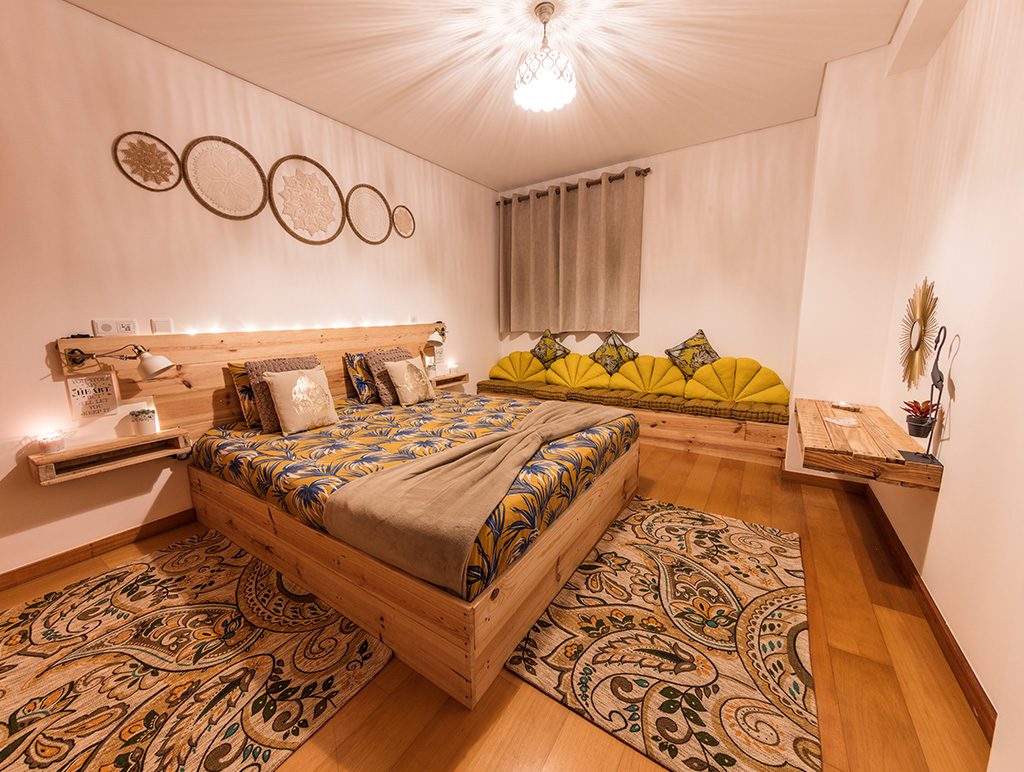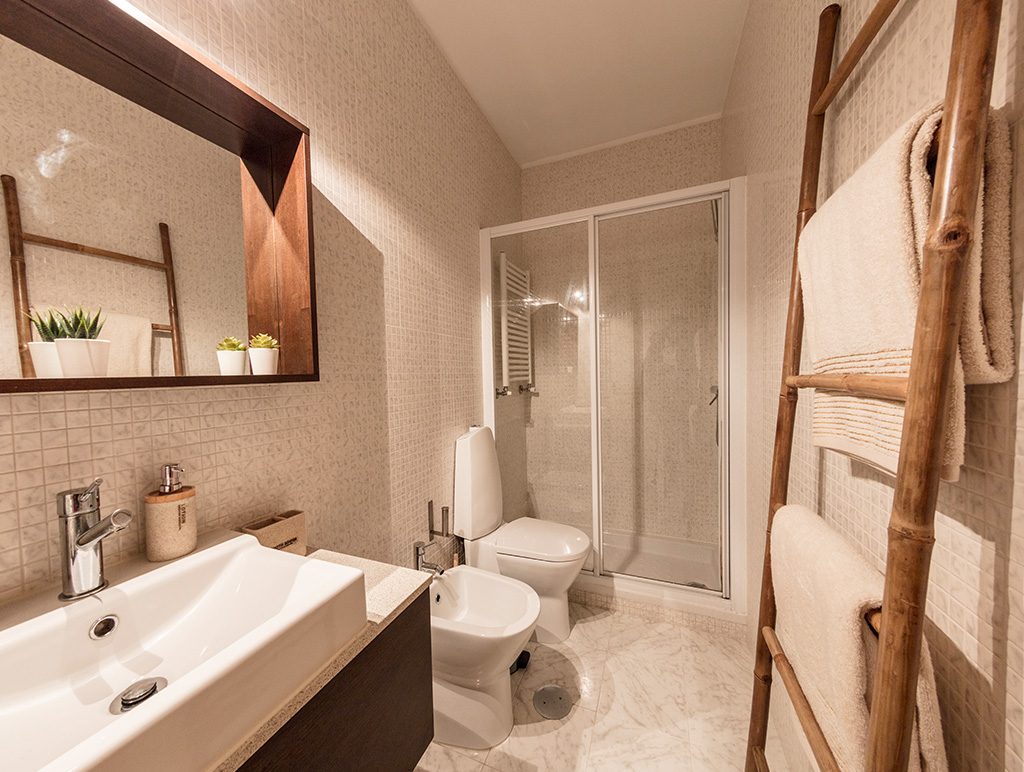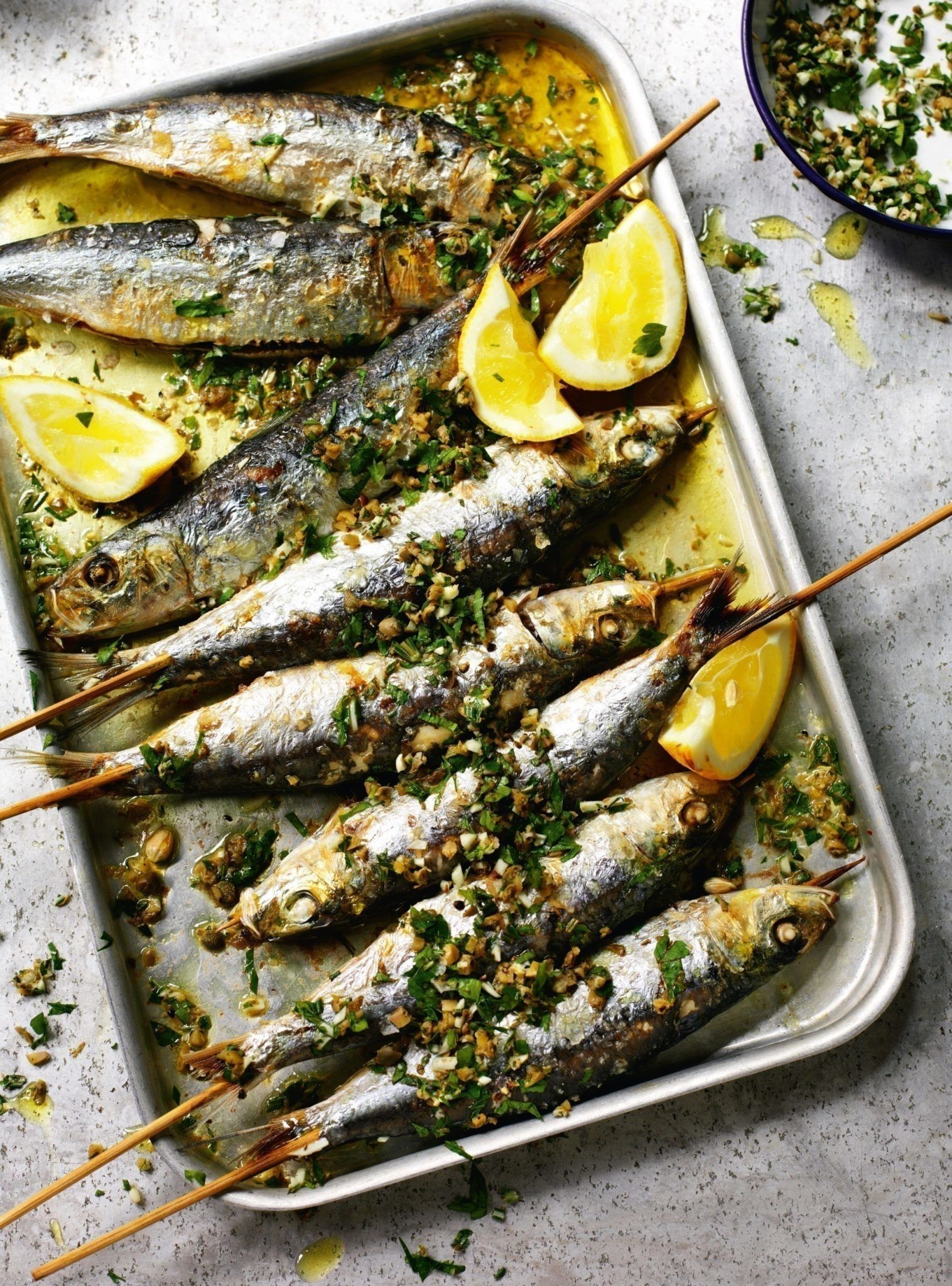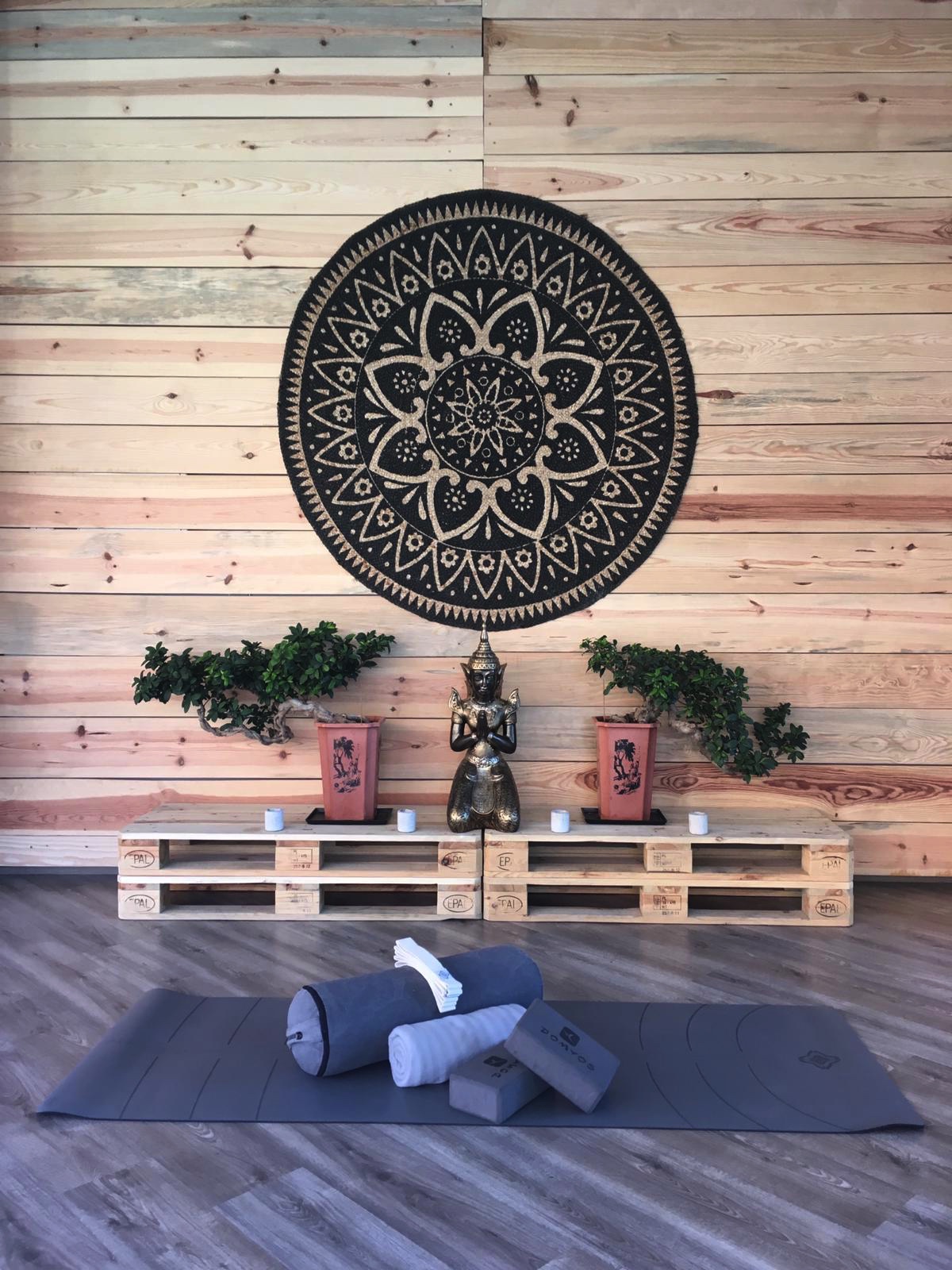 If you're looking to find a beachy place with great yoga and surfing but without the crowds of the Portuguese riviera or the Algarve, the town of Ovar in the North of the country may be just the place.
Golden Waves Surf and Yoga Retreat is located in a prime spot by Ovar's main beach, the Praia de Furadouro, a quiet spot with beginner friendly waves. For seasoned surfers, there are more secluded stretches nearby that offer gnarly peelers and tubes.
Program: Eleonor Saarinen is the in-house yoga instructor at Golden Waves. Originally from Finland, she uses her experience in Dance and Personal Training to craft holistic flowing yoga classes that uplift and inspire. Vinyasa Rise and Shine classes are held in the mornings with Yin Yoga rounding out the evenings to help participants mellow out after a day in the surf.
What We Like: Yoga classes are held in their indoor studio or, if weather allows, at various outdoor locations to inspire practitioners with the region's natural beauty.
Cost: 509 – 875 USD
Cidade Elisabeth 253, 3880-296 Ovar, Portugal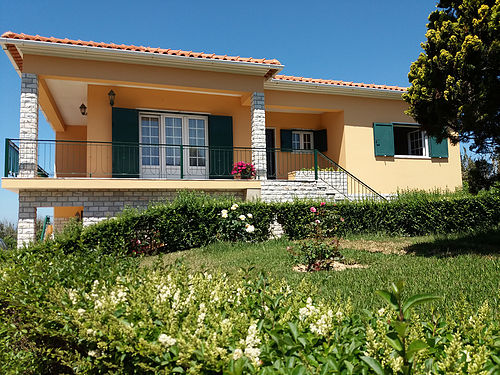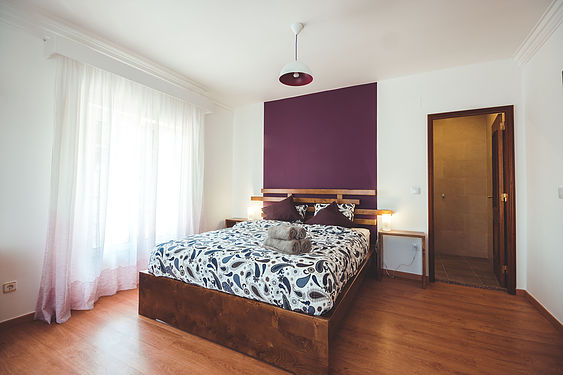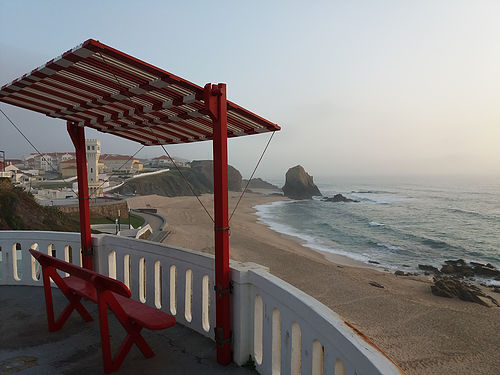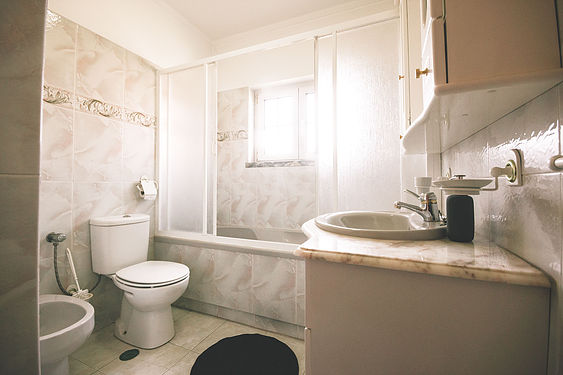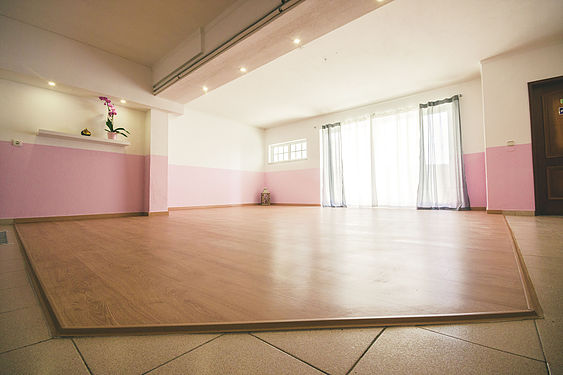 4db862_2e2ae435d89941e98857fcb7dc2b8077_mv2_d_4128_3096_s_4_2
4db862_d7097cf595e0416b86d7390dc8318c92_mv2_d_6000_4000_s_4_2
4db862_fc10641a6d784eceae82f1ca19c93247_mv2_d_4128_3096_s_4_2
4db862_0711bb971070430fad452cd0fdf27369_mv2_d_6000_4000_s_4_2
4db862_fce9fe0aef65412caab5aec6cfed1c8b_mv2_d_6000_4000_s_4_2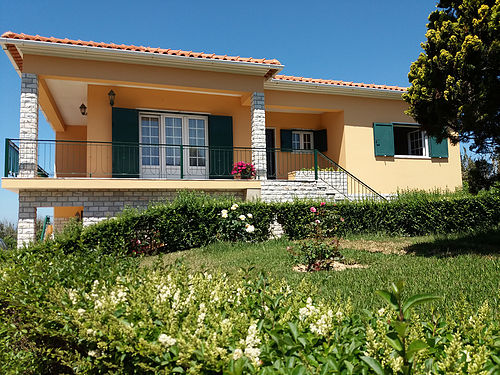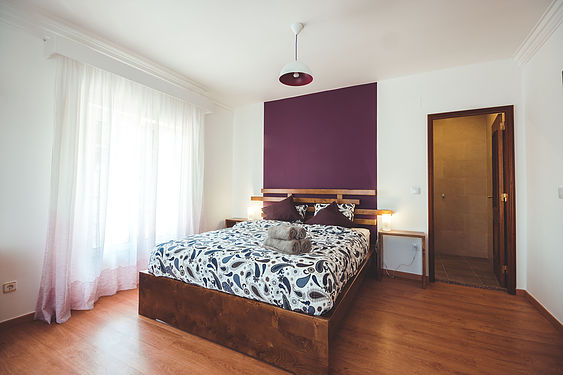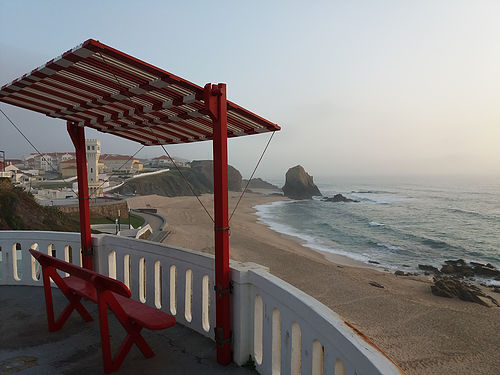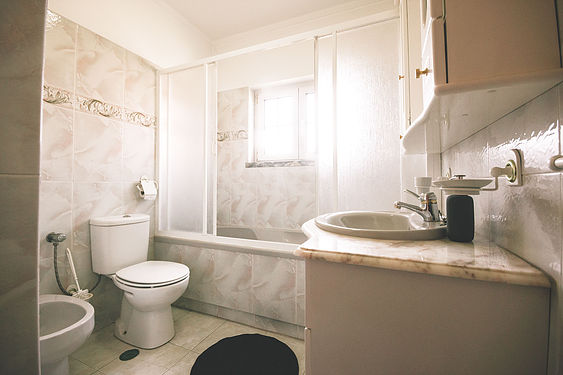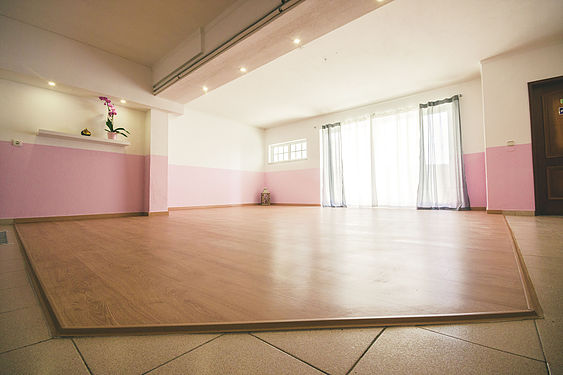 At 4elements, 3 vegetarian meals a day are included, as well as snacks most of which feature produce grown on their very own farm. Also included are outings to local hiking spots, as well as a trip to Nazare, famous for having the biggest surf-able waves on the planet.
While you're there you'll also get to spend time with their beloved animals, including their cats, Freddy and Pippa and their 4 chickens: Belle, Daisy, Elsa and Fiona.
Program: A yoga and meditation retreat at 4elements retreat centre offers participants twice daily yoga classes including 90 minutes in the morning that focus on breathing techniques, postures and relaxation, as well as 60 minutes in the evening that focus either on yoga theory or meditation and yin styles of yoga.
What We Like: The nearby town of Torres Vedras recently won an award for it's efforts to become a fully sustainable tourism destination so protecting the environment is a high priority here. If you're looking for an ecologically conscious and comfy retreat destination, consider 4elements for a real taste of conscious sea-side living.
Cost: Starting at 775 USD
Rua António Franco Nº, 2560-046 A dos Cunhados, Portugal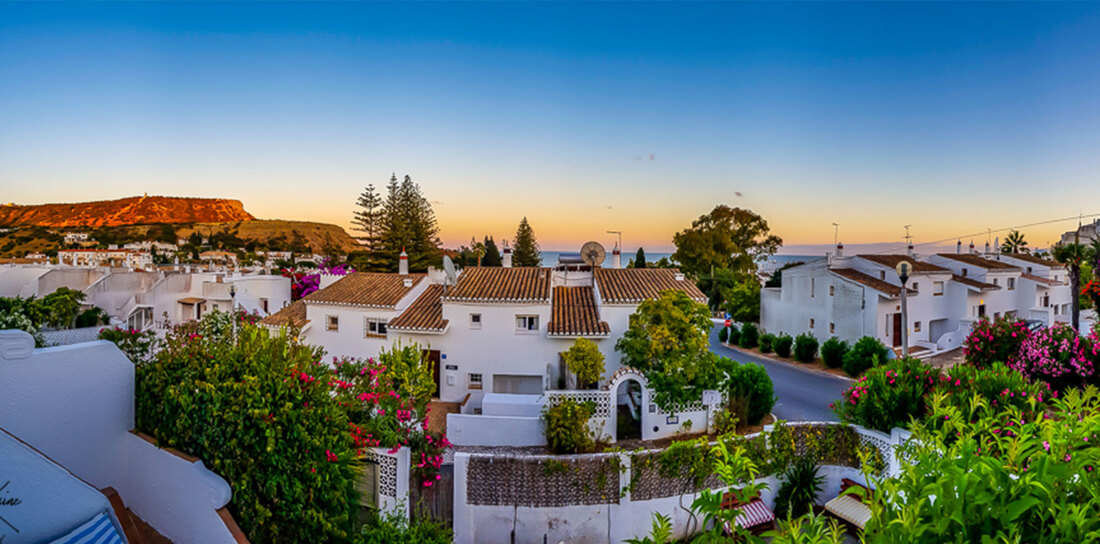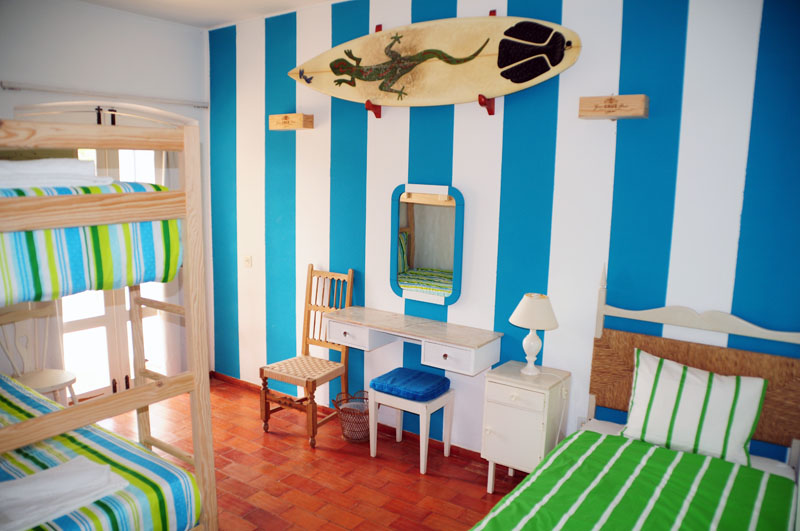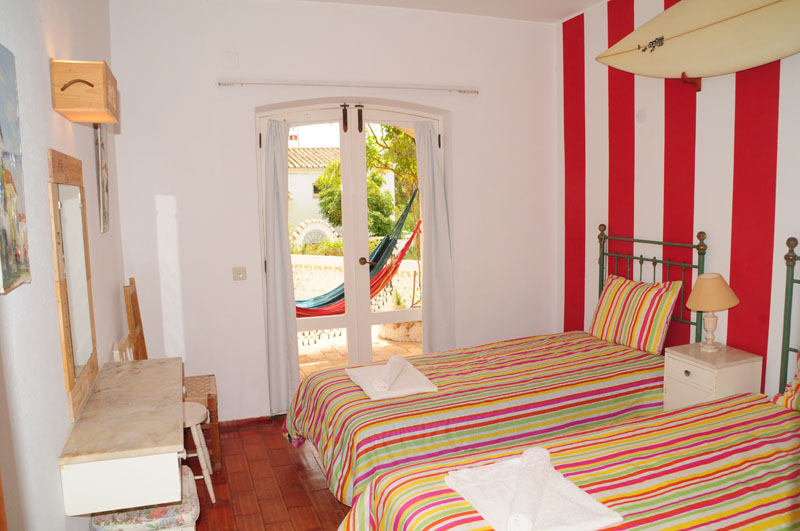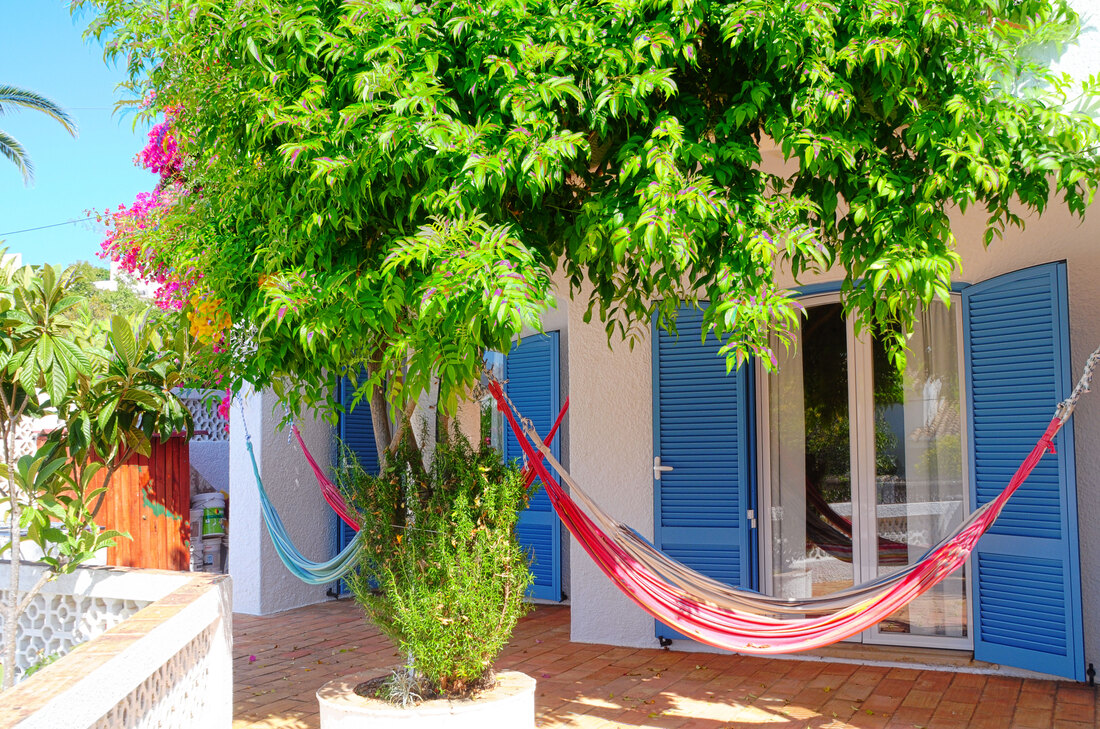 slider-1-background-2_orig
best-sur-camp-algarve_1_orig
best-surf-camp-algarve_1_orig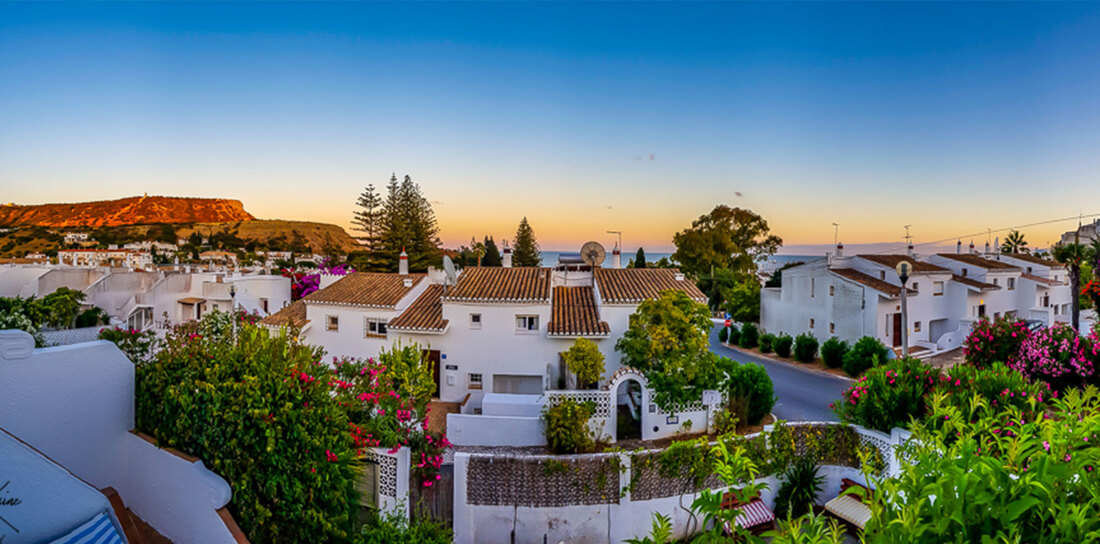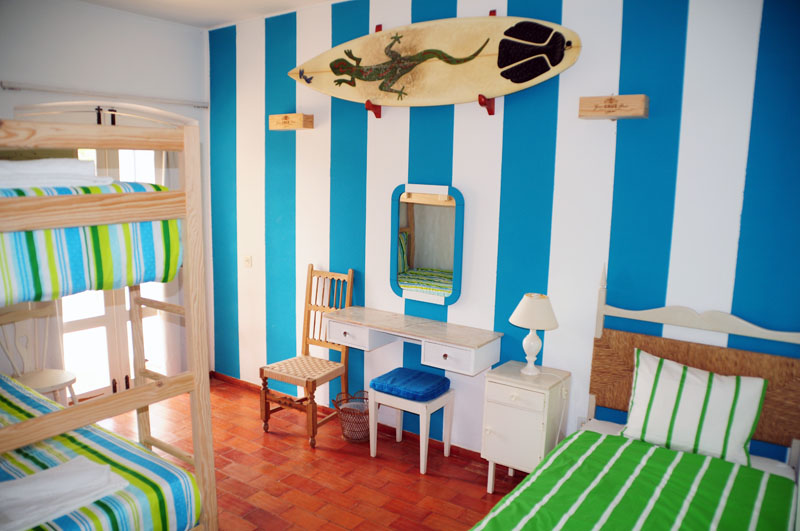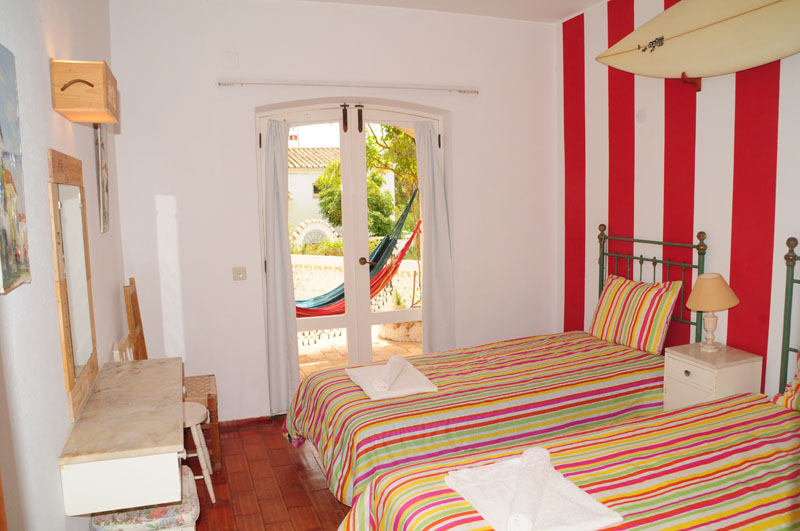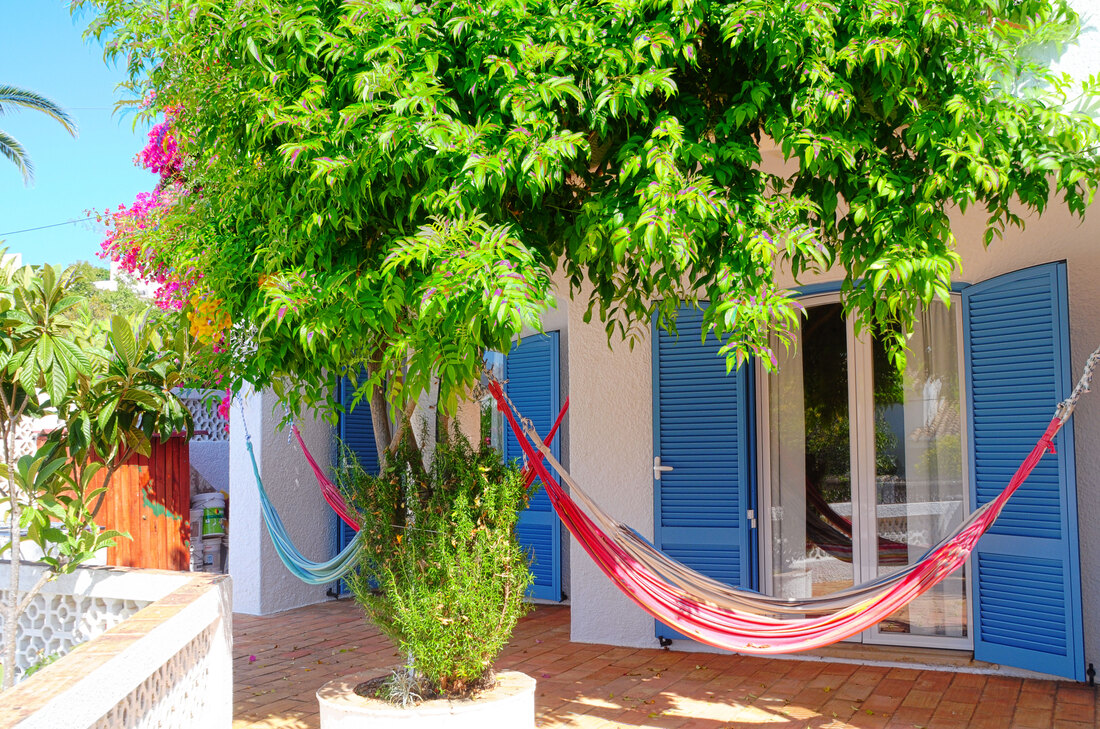 Praia De Luz is a small town in the Algarve not far from the Southwestern tip of Portugal, affectionately known as "the end of the world." It's known for a Roman archaeological site which features an extensive bath complex. Apparently even the Romans came here for a weekend at the spa!
Of course the main attraction is it's beach, which features a number of popular surf camps. Standing out among them is Jho'la, located in a rustic local villa in the centre of town.
Program: They offer daily yoga and home-made Portuguese cuisine and make a special point of advertising their eco-friendly practices which range from sourcing all local, natural ingredients to providing re-usable water bottles and natural sun protection.
What We Like: They also offer scuba diving, including full PADI courses.
Cost: 382 – 938 USD
Beco do Leste "A" 55, 8600-140 Luz, Portugal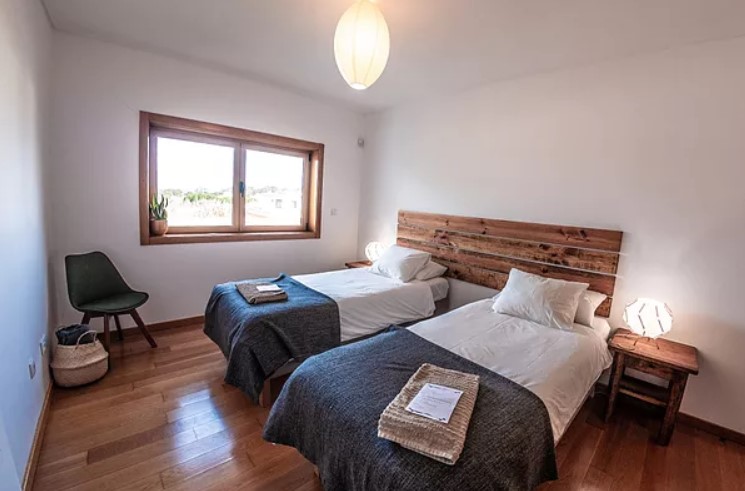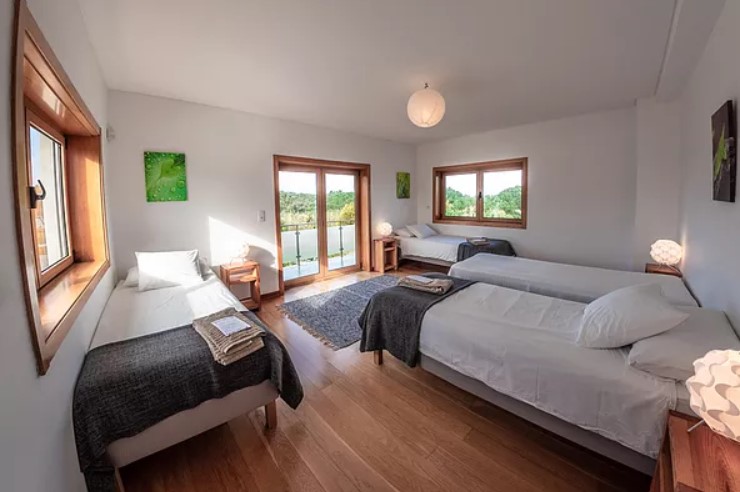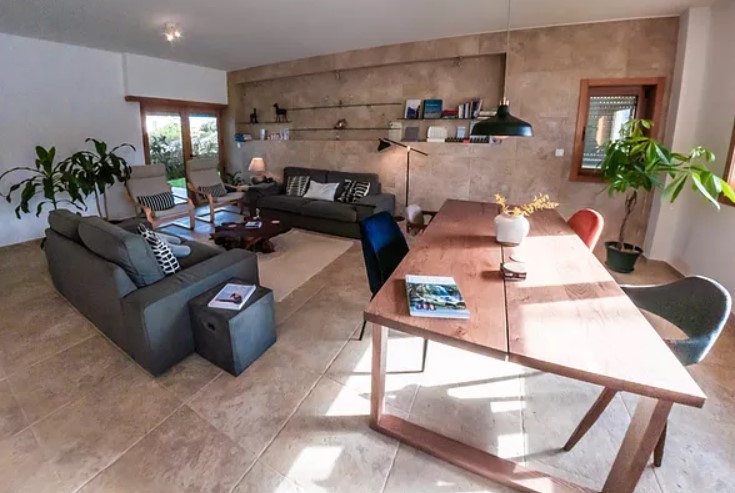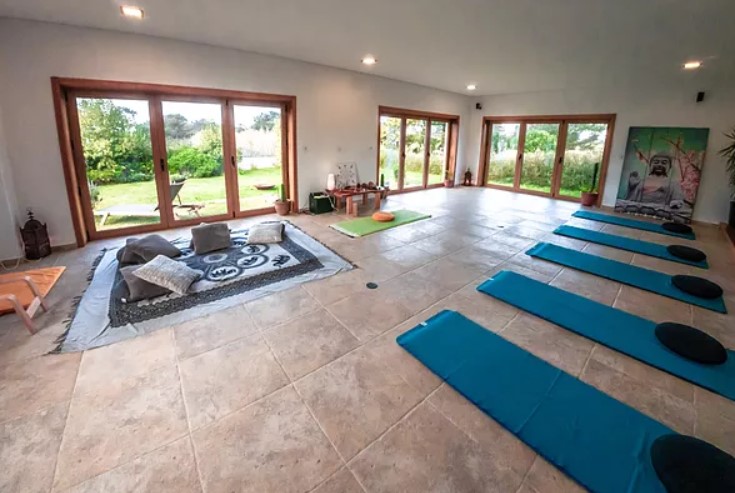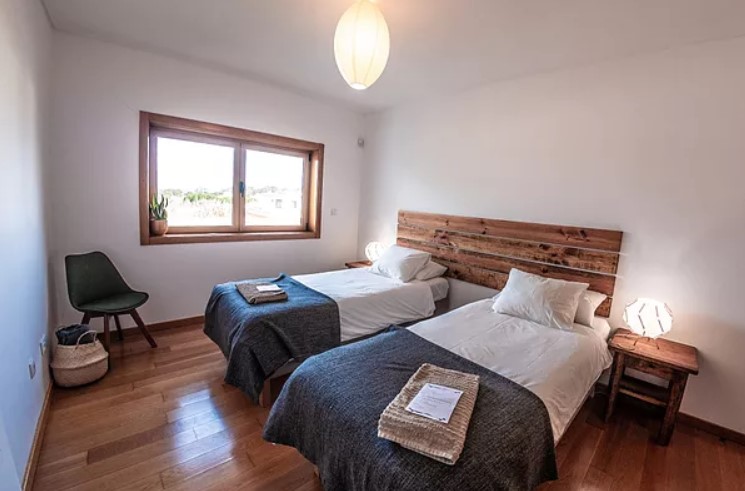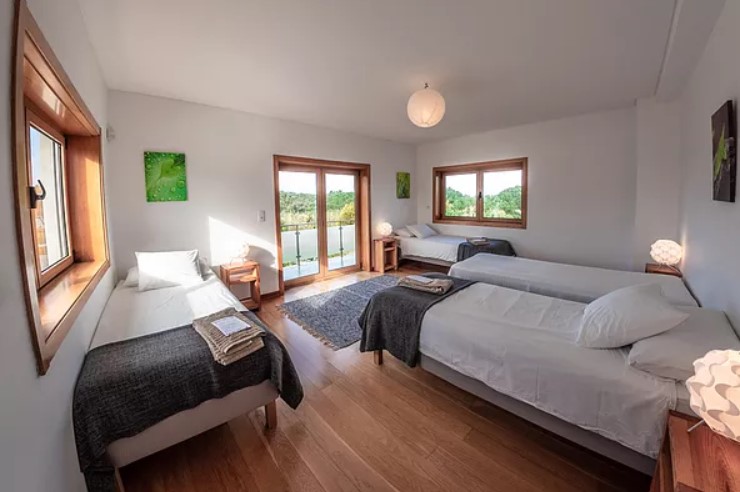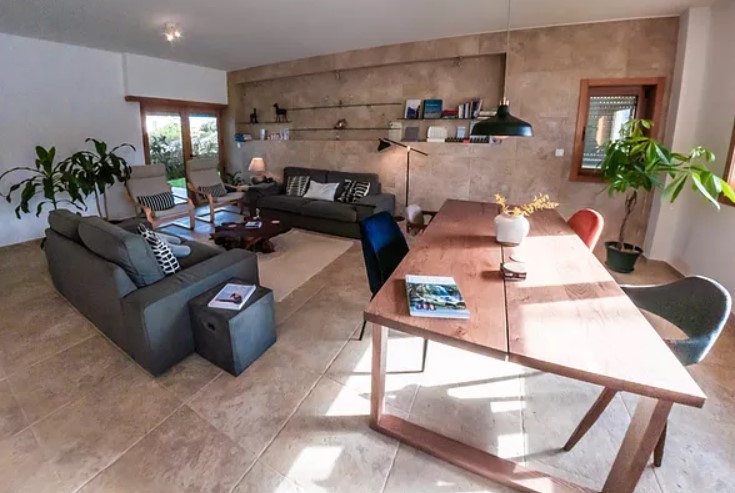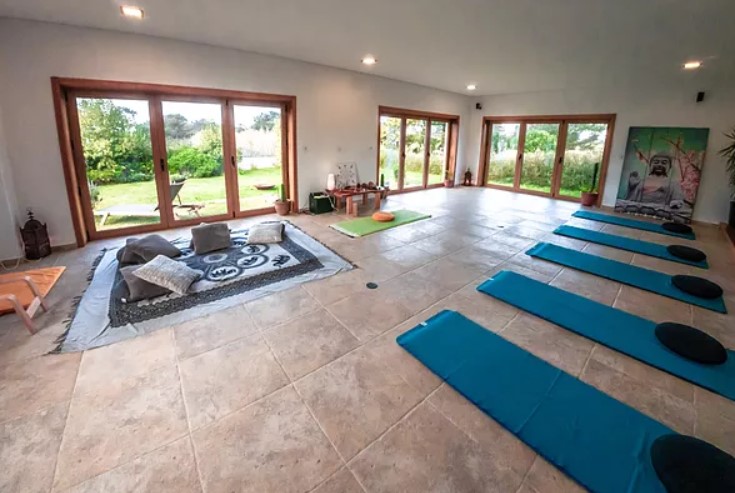 Shamballah is a very intimate yoga retreat setting by the sea. Unlike most of the combination surf and yoga camps in the area, yoga is really the focus here, though surfing is available if that's what you're in to.
The retreats here are focused on spiritual development, personal growth and rejuvenation to refresh the mind, body and spirit. From time to time they even hold sacred sound journeys or meditative concerts with a couple of local musicians.
Program: The little villa only accommodates 8 people so you are sure to get a personalized program on a retreat here. The 2 owners, Patricia and Zarqa are both long-term meditation practitioners that have studied extensively with spiritual masters. They are both massage therapists, with Zarqa focusing on Ayurvedic methods and Patricia practising Zen Shiatsu. Patricia also teaches the yoga classes here including Vinyasa Yoga, Hatha Yoga and Pilates.
What We Like: If you're looking to do some real, deep spiritual work in an intimate setting, the tiny Shamballah Yoga Retreat might beat out the more upbeat surf camps in the area. If you're looking to escape the crowds, this might be the place for you.
Cost: Starting at 665 USD
do Chão Velho 10, 2705-627 São João das Lampas, Portugal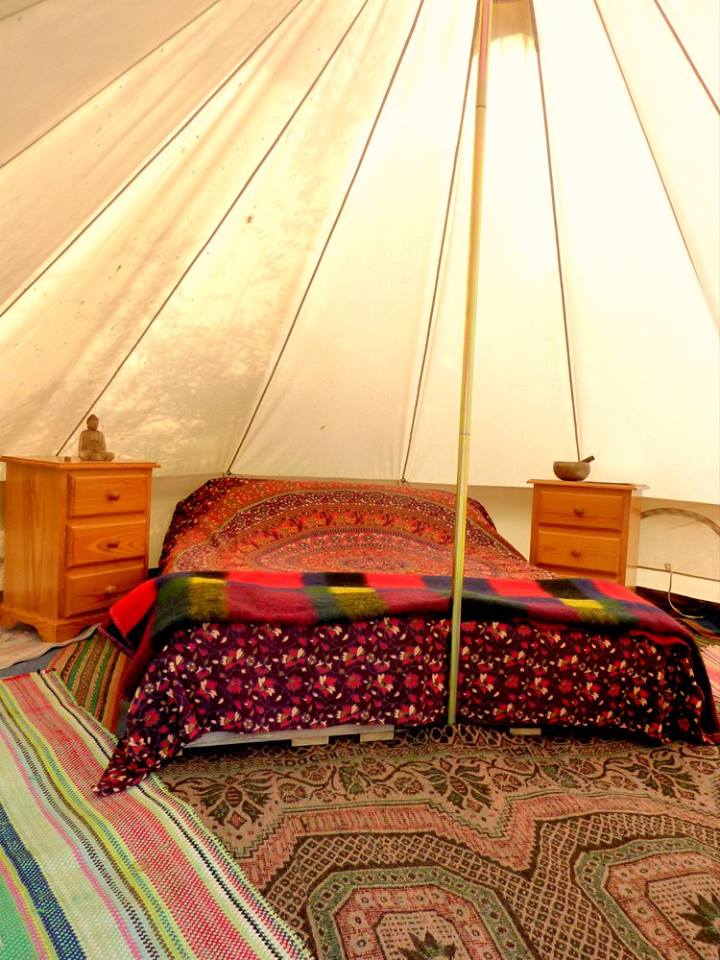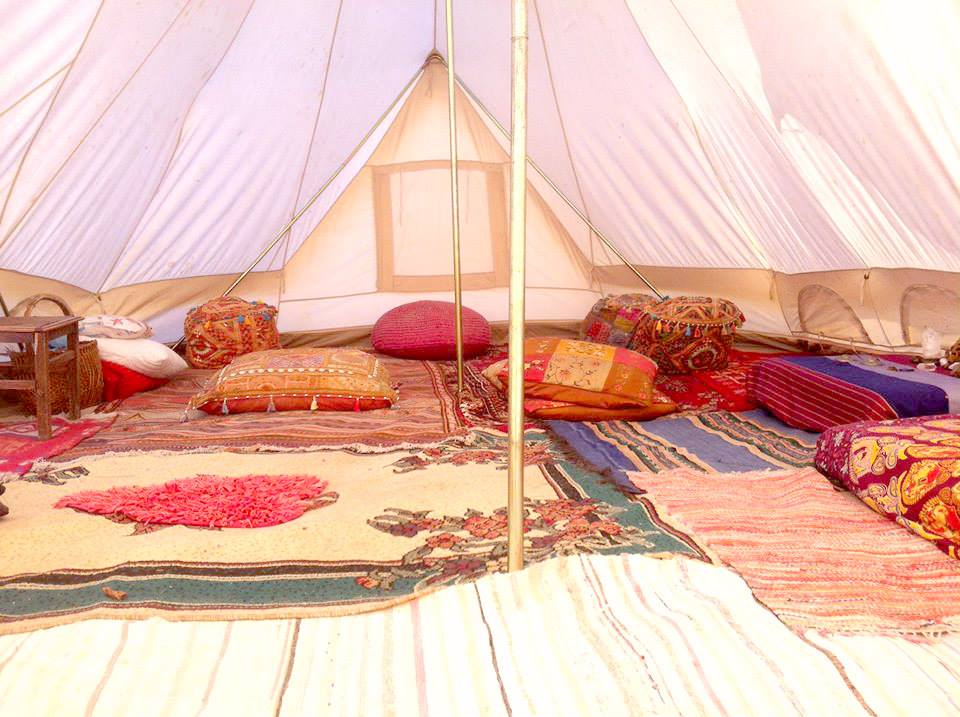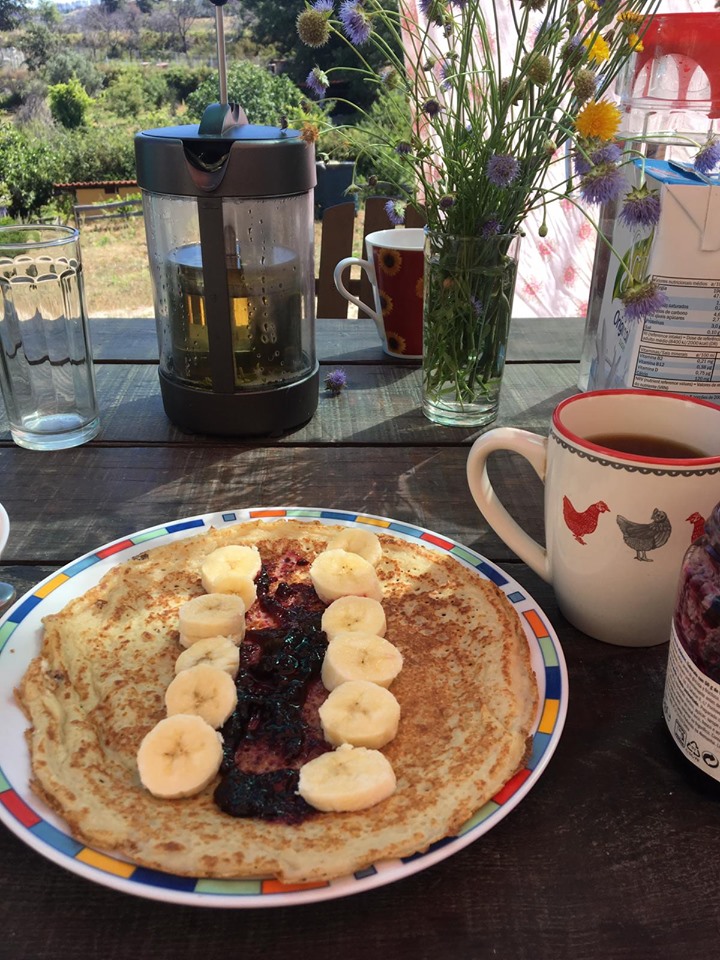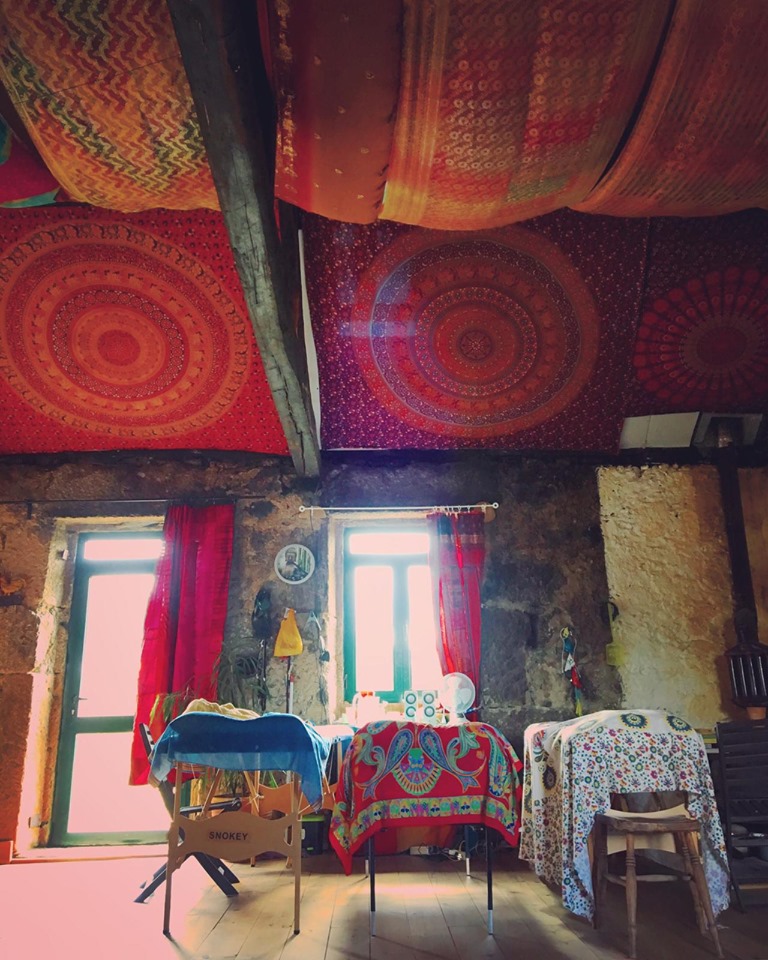 14184334_960289264081720_121235584830082640_n
21751280_1292767770833866_1072985027063716208_n
67826074_2145588372218464_1458063099738193920_n
69037373_2145588488885119_3056090911546015744_n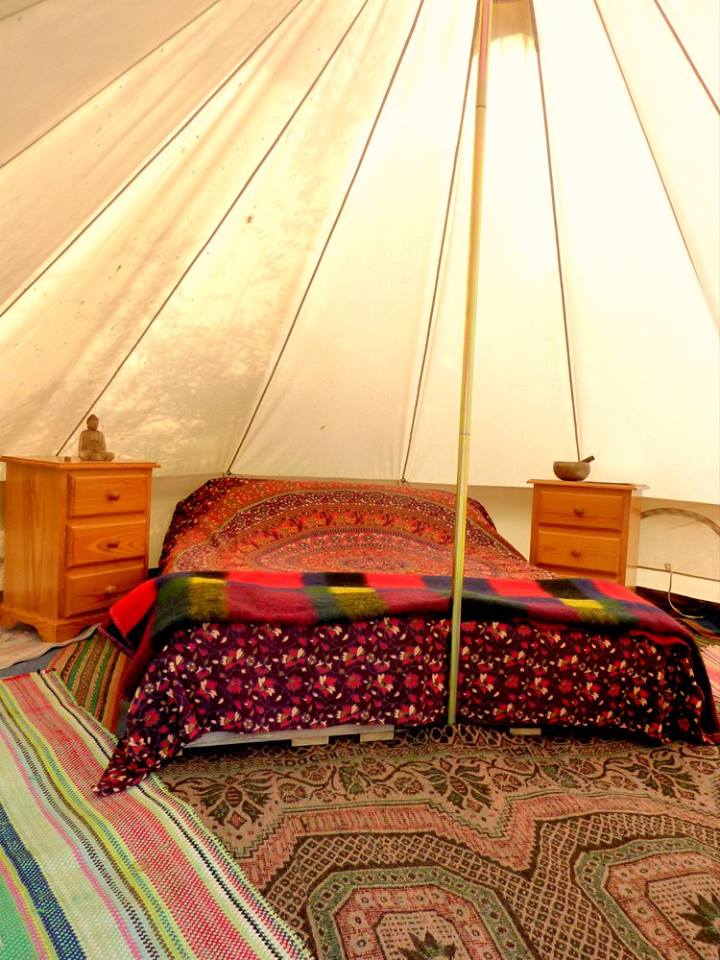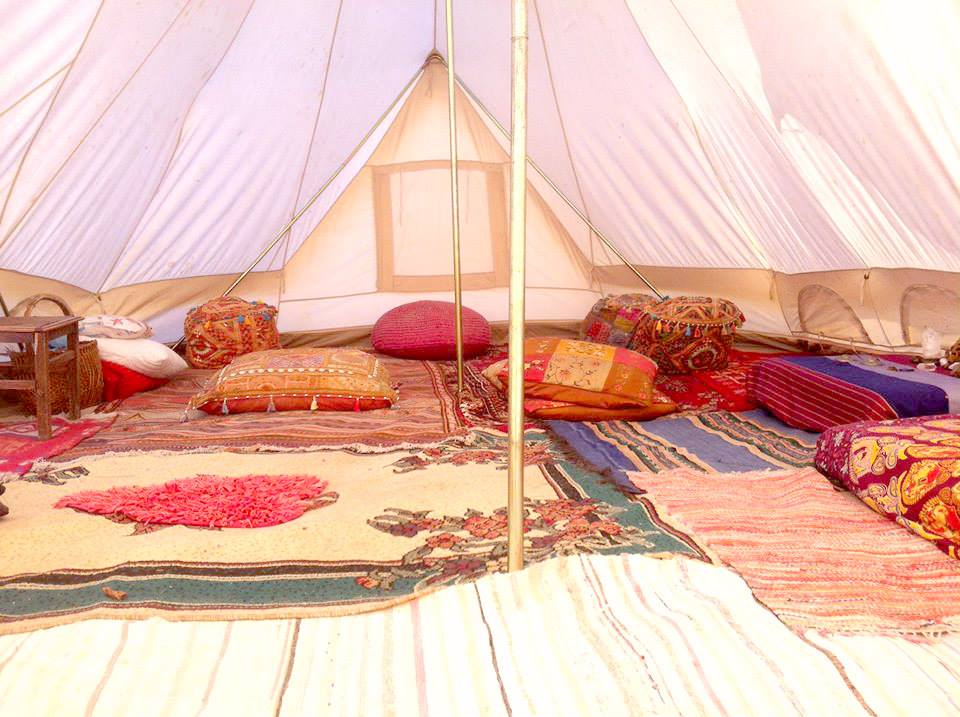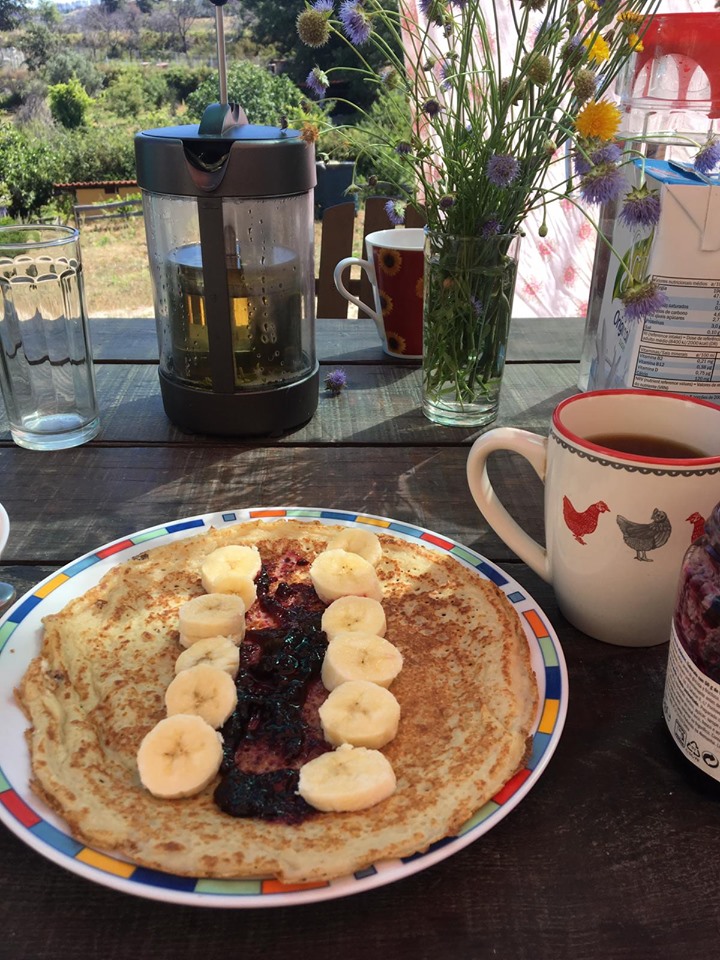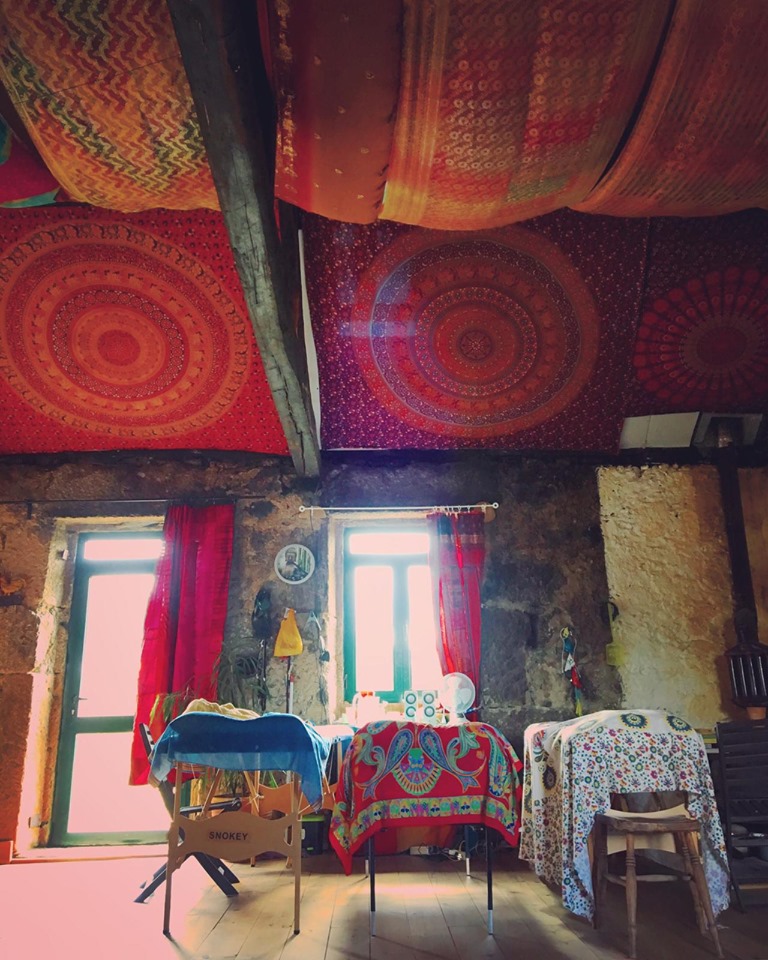 If, like a dyed-in-the-wool yogi, you prefer the mountains to the beach, then have a look at Honey House. Honey House is located in a pastoral mountain village in the Serra De Estrela, Portugal's highest mountain range.
It's a dedicated vegan retreat, completely meat, dairy and alcohol free, and offers retreats that include juice fasts, reiki, massage, spa services and of course, yoga. It also doubles as a mini animal sanctuary, with horses, dogs, cats, chickens and a mini-pony named Mollypolly.
Program: Annie, the retreats owner, has been teaching Sivananda and Iyengar-based yoga since 2003, so expect a detailed, methodical and slow-moving practice with as much yin as yang. The retreats are generally meant for beginners, so if you're looking to work on your one-arm handstand this might not be the place, but for the rest of us, Honey House sounds like a home away from home!
What We Like: Some of the animals have been rescued from unfortunate circumstances and are now safe at Honey House, free to roam about and interact with all the human friends that drop by.
Cost: Starting at 388 USD
Quinta Nova Melo Gouveia Portugal 6290-121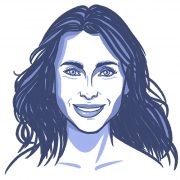 Shirley Hill
Meditation coach by day and writer by night - Shirley has perfected the art of finding a healthy balance in life. She's eager to spread calm energy and share her zen tips through conscious writing.